This post may contain affiliate links from which I may earn a commission without any cost to you. Read our policy for details.
Did you know that you can work for Amazon at home? Learn here about virtual Amazon jobs.
Amazon is one of the largest employers in the world. According to the Forbes list, Amazon is the only company with over a million employees in the top 15 list of best employers.
Work-at-home Amazon jobs are especially in demand after the pandemic.
Yes, that is right, there are jobs from home with Amazon available that you can do from your couch and earn money online.
There are many virtual Amazon jobs, especially in the customer service sector.
Whether you are looking for an entry-level job or a career-track job, there are all options open. Even there are more side hustle options to work at home with Amazon than ever.
After the pandemic, more companies where work can be managed remotely are opting for the work-from-home option due to the lower cost of operations.
Amazon is no exception and is offering remote jobs.
Multiple ways to make money
Low and easy cashout options
Great user ratings on App store
Working At Home For Amazon
The closure of markets and shopping complexes have pushed people towards online shopping. This resulted in an increase in Amazon sales, where they had more than a 37% increase in sales in the 2020 year and still growing year on year.
With an increase in sales, there is bound to be an increase in the demand for the workforce. To cope with demand Amazon started hiring thousands of people, and many of these jobs are work from home.
Plus, they are pushing for more work-from-home culture. In a piece of recent news, they are trying to shut down their physical call centers and letting call center employees work from home.
They have given full-time work-at-home Amazon jobs to full-time employees as well as to contact employees.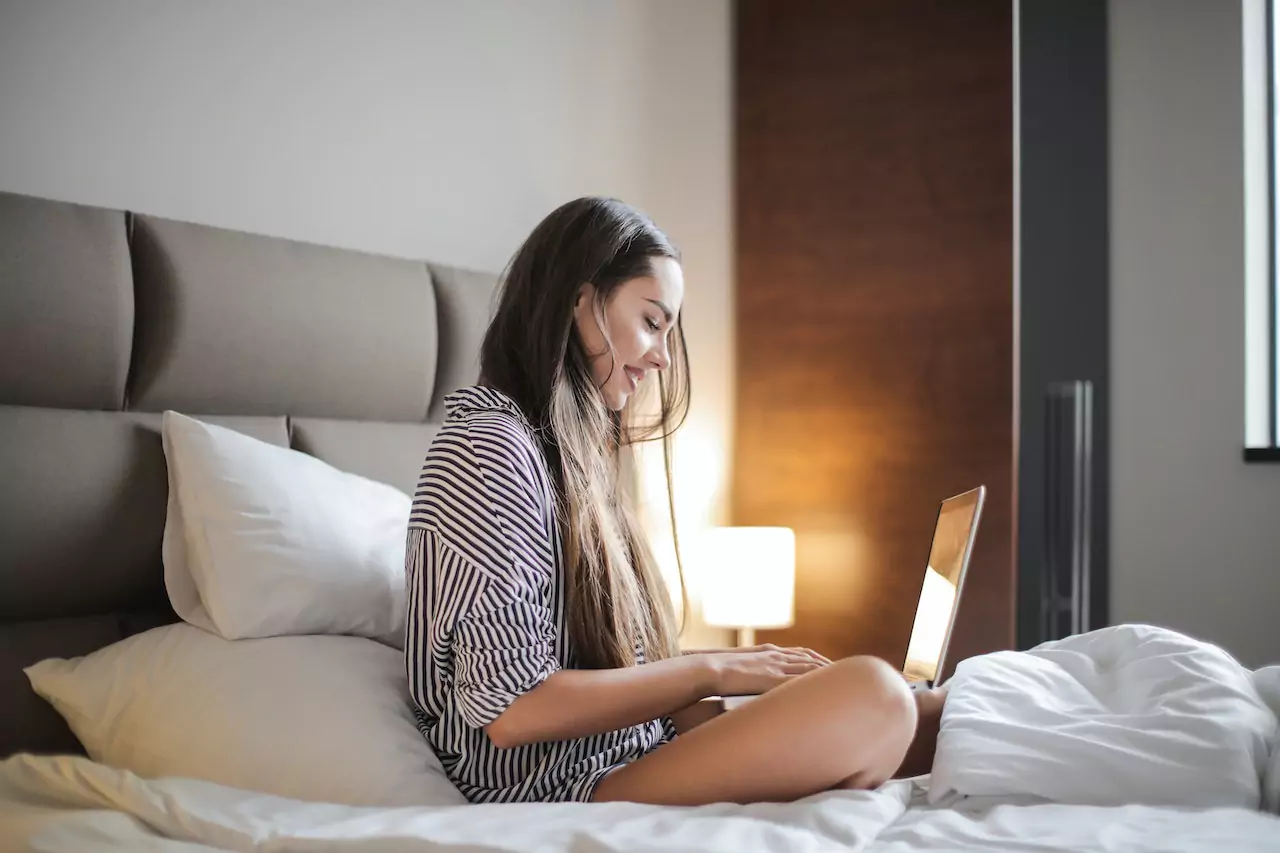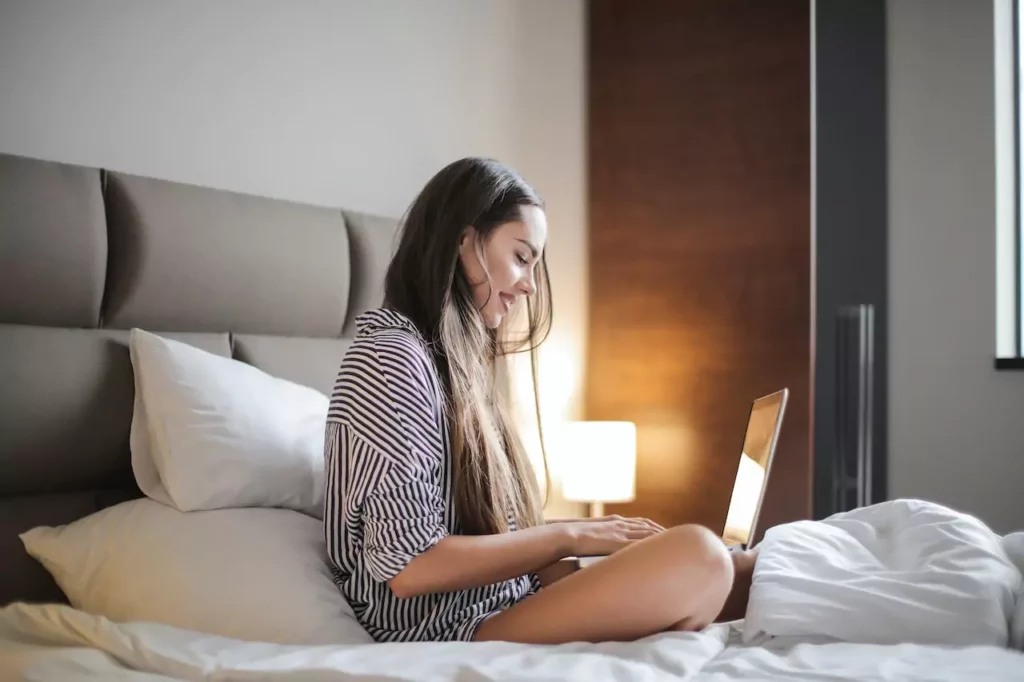 Where to Look For Amazon Work-From-Home Jobs
Yes, working with Amazon from home is real, and many such jobs are available. Check out this page for "remote location" Amazon jobs, where they list all work-from-home jobs available.
To give you an idea, here are a few work at home Amazon jobs listed on the page:
Technical account manager
Program specialist
Software development engineer
Content manager
Technical operations analyst
And many more..
You can find loads of active listings all the time.
Both full-time and part-time online jobs by Amazon are listed here.
You can further sort them based on job categories, and your location, like country and city.
Just go to the page and check if you are eligible for any of them.
If you want to have a look at all the available jobs on Amazon, you can check out this page.
Here you can sort all types of jobs you might want to apply including online jobs with Amazon.
Even if the job does not describe it as a work-at-home Amazon job, if you think the work can be done remotely, you can discuss that possibility during the interview process.
Many teams are open to suggestions, and depending on your interviewers, you might get to work at home for Amazon.
High earning surveys
Easy-to-use website
Many ways to earn
Available Jobs With Amazon Working From Home
Here are the options available to you if you want to work with Amazon from home.
1. Customer Service Associates
Most of the Amazon work from home jobs are customer service oriented.
Jobs role includes helping customers with things such as:
Placing orders
Canceling orders
Refunds
Delayed orders
Missing orders
And more
You will also be working with delivery drivers and Amazon sellers to help them with orders.
Based on the tasks you might get specialized roles like seller support specialist or resolution associate.
These job roles are perfect for military spouses as they can move around without losing their jobs. Here is how Amazon describes these jobs.
At the time of writing this article, there were 62 open jobs at their site.
Requirements for these work-at-home Amazon jobs:
You don't need any degree to work as a chat support agent, high school pass-outs can also apply.
Though for some specific jobs, there will be some requirements for few jobs, they might ask candidates from a particular location.
If you are detail-oriented and like to talk to people either through chat or on the phone, then this job can be best suited for you.
You need to stay updated with Amazon policies, and you need to be patient to listen to problems and solve them.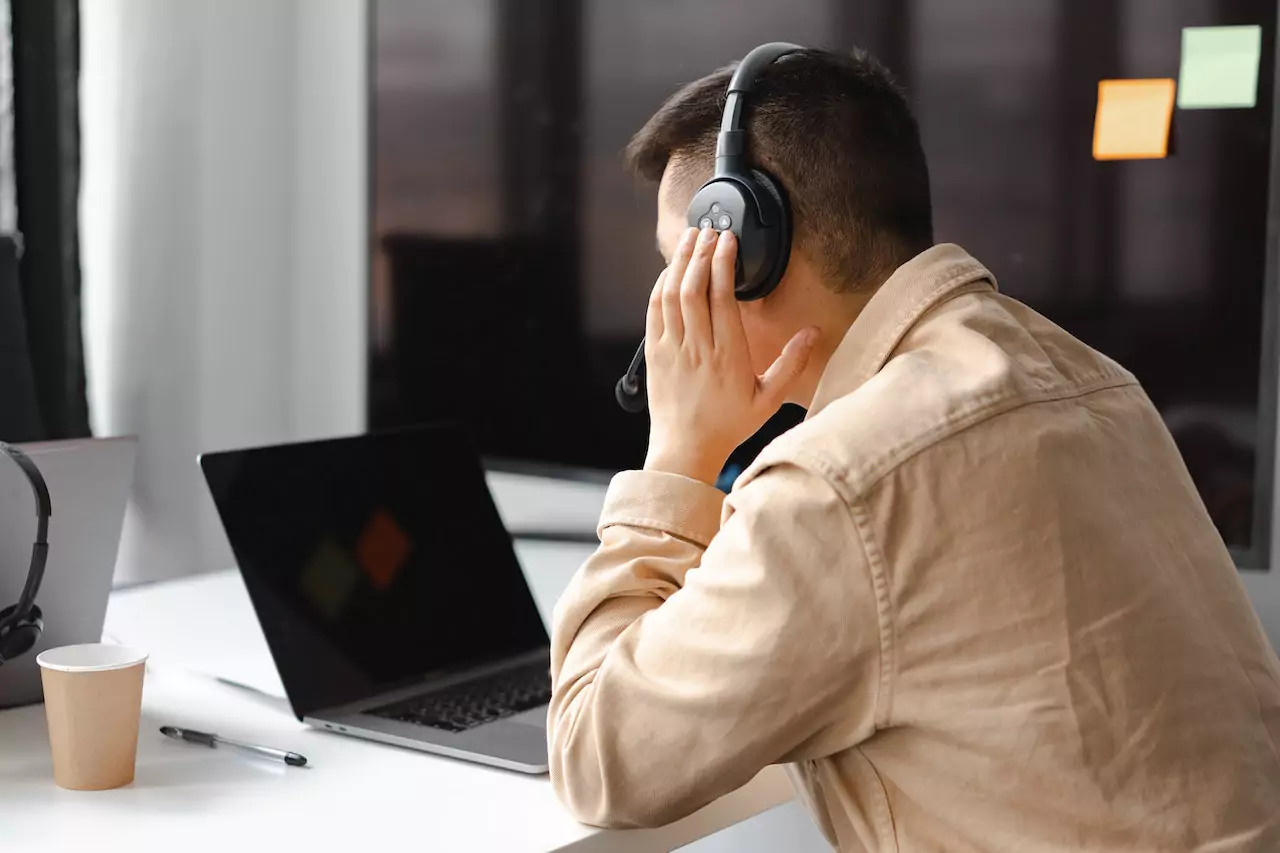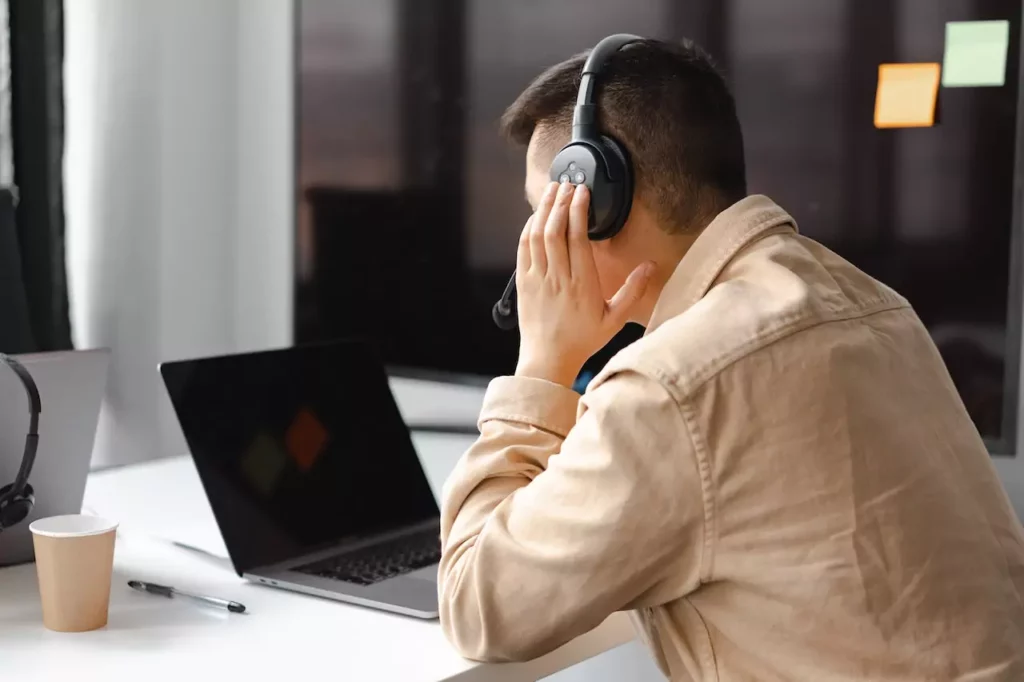 Things you need to working at home for Amazon include:
A reliable and fast internet connection
Working desktop in good condition
Good quality headsets and microphone
Good communication skills
Basic knowledge of things like office app
Problem solving skills
During the interview, you will get to know all the other things that they require from each post.
New hires get training before they start working, and mostly they accompany someone experienced to learn the ropes of the jobs for some time.
You need to know all the details of the products you are assigned so that you can answer all customer inquiries about them.
If you have years of experience in customer service, you may apply for management positions which typically pay higher.
You won't be talking to customers but will be managing a team of people in such roles.
Where to apply:
These jobs are published on their website from time to time, and they are mostly listed in batches.
Check out available online Amazon customer service associate jobs on this page.
There are hundreds of full-time and part-time jobs listed on the page.
Especially during the holiday and shopping season, there is an increase in the number of part-time jobs that you can apply for.
Make sure to check the page regularly and apply when your desired job is advertised.
Earning Potential: Customer service representatives earn, on average, $16 per hour in the US, and Amazon customer service associates earn a median of $19 per hour. Whereas customer success managers working at home for Amazon can make $1,09,600 annually.
Highest Paying Surveys
Up to $50 per survey
Industry-leading surveys
---
2. Amazon Mechanical Turk
If you want to make money online in this gig economy, there are many options, like steady app where you can find small part-time jobs to earn money. Now you can do the same on the trusted platform of Amazon.
Amazon mTurk is a similar marketplace where you can sign up for work and do small tasks for money working from home.
There might be a variety of jobs such as
Typing
Proofreading
Translating
Data entry
Capta recognition
Surveys
Requesters like researchers and companies use mTurk to hire workers for low-skill jobs at affordable prices.
Here is a video guide to get started.
Earning potential: Earnings will be low at the beginning, where you can make $5 to $12 per hour. When you have done a certain number of tasks, the earnings per hour will also increase.
---
3. Sell Items With Amazon FBA
You can start without any qualification to start selling on Amazon. This is not, per se, working for Amazon, but you are working with Amazon to set up your own business on their platform.
Amazon sells many products itself, but the majority are sold by third-party sellers.
You can become one of these third-party sellers and utilize their amazing solution FBA for sellers, where you just need to send them the product, and the rest they will take care of.
Just list the items on the platform, and the things like order fulfillment, shipping, etc., are taken care of by the company.
For this convenience, they charge you a fee.
You need to tightly monitor your inventory, as if you stock more products, you will incur more fees. On the other hand, if your product goes out of stock, it will affect your profitability.
The earning potential is unlimited, you can sell as much as you advertise.
Most of people with some efforts can easily make $1k every month.
To get started, you can follow this detailed guide on starting this working-from-home job with Amazon.
---
4. Amazon Associates (Affiliate Marketing)
This is another great way to make money working from home for Amazon.
You are not directly working for Amazon but for yourself. You can do this by starting a blog.
This will make you your own boss and work on your own schedule and make money from your laptop working on your couch.
However, this is not an easy job to start. It takes time and continuous effort.
From my own experience, you need at least one year of the continuous effort to make it work.
Once your content start getting some traffic, you can monetize that with Amazon products.
This means that you recommend Amazon products to your reader wherever relevant. If someone buys after clicking on your link, you get a commission.
Amazon's commission for different products varies from 1% to 20%.
The best part is, if a reader clicks on one product link but buys anything after that for 24 hours, you get the commission for all those products.
I make over 3k every month from affiliate products, so I can tell you that this is a viable method to make money.
You just need to be persistent and regular. Here is a simple guide on how you can start your own blog in easy steps.
---
5. Amazon Influencer
You can also become an Amazon influencer, where your followers can buy products from your recommendation, and when they do, you earn a commission.
To get this working-from-home job with Amazon, you need to have a good social following on platforms like Facebook, Instagram, Snapchat, or Twitter.
After you apply to become an influencer, they will evaluate your social profiles for different parameters.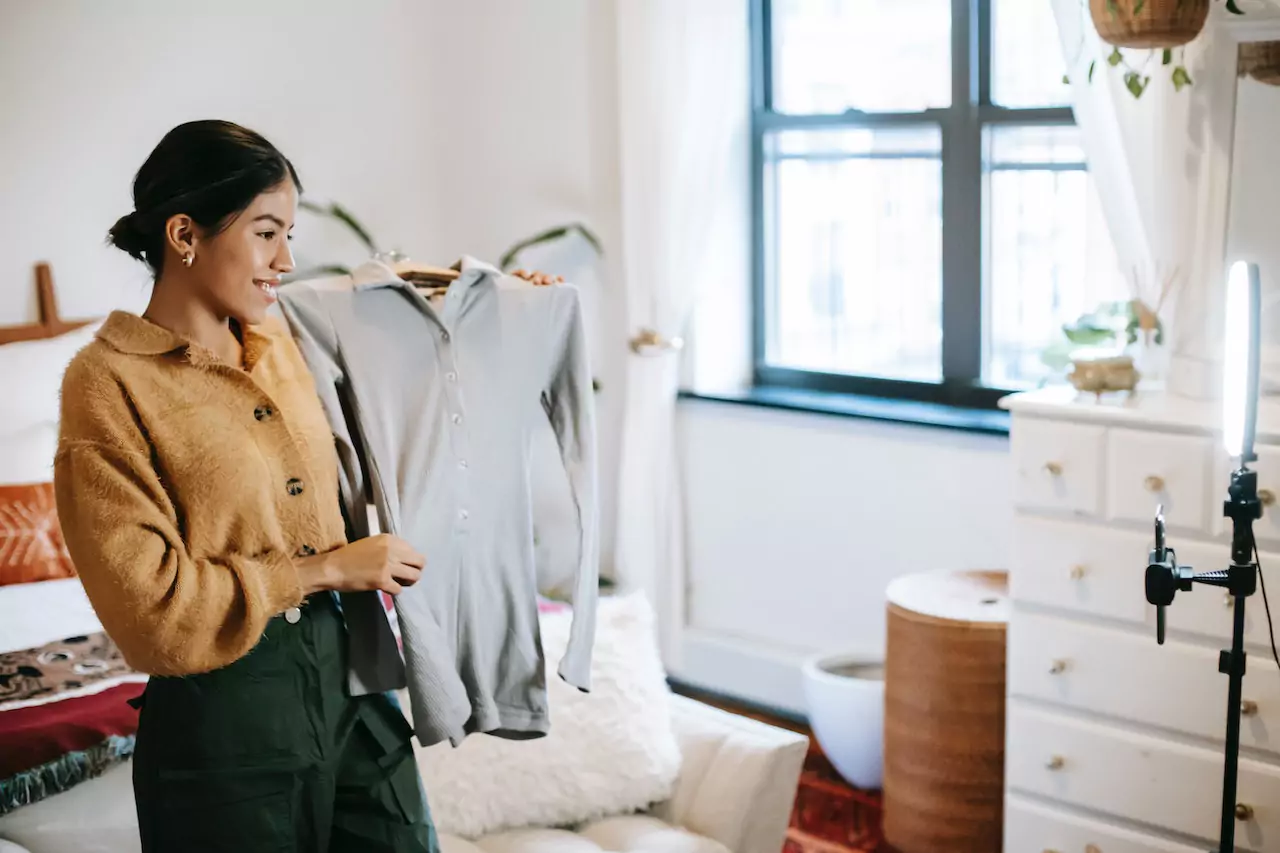 You will get a custom URL or a personal storefront on the Amazon website, where you can showcase your recommendations.
Here is how you can get started with this side hustle.
Related: How to become a social media influencer!
---
6. Publish on Amazon
Another job from home with Amazon is getting self published.
Self-publishing is a great way to make passive money for people who love writing.
You can write in different genre, whatever you like, for example:
Thrillers
Fantasy
Magic
Crime novels
Love stories
And many more
An then you don't need to run after the publishers to get your work in front of people.
You can get your work published with Amazon kindle direct publishing in a matter of few clicks.
Though you need to be careful of mistakes, formatting and everything yourself.
It is a good idea to get reviews from others or use profession editors to proofread your work before publishing, as often we are not able to find mistakes in our own writing.
After publishing, you can price your product at anything, and if you price your book between $2.99 to $10, Amazon will take a 30% commission. Otherwise, their commission is 65%.
---
7. Amazon Merch On Demand
This is another great option to make money with Amazon working from home if you are creative and want to earn easy money from your hobby.
This is an on-demand store you can set up on Amazon where you can upload your designs, and people can order customized merchandise with your designs.
You just need to upload your art and choose your product type with a description, and everything from printing to handling order like shipping, return, and payments will all be handled by Amazon.
Every product sold with your design will earn you royalty, and you don't have to worry about inventory, shipping, and other costs.
Other Online Jobs With Amazon You Can Try
A lot of mainstream office jobs can now be done online. For example, the HR department has many employees that can do their job working at home for Amazon.
Many IT-related roles have become work-from-home jobs at Amazon.
Here are a few jobs that are mostly offline, but occasionally there are listings of Amazon work-from-home jobs.
8. Business & Merchant Development
Amazon has to find new and innovative ways to help customers and grow its business. For that, they need employees that help them do that, and specific jobs include:
Business development manager
Corporate development manager
Merchant manager
Partner development manager
Few of these jobs are available as Amazon work from home job options.
Most of these job descriptions are full-time, and they are available all over the world.
You can check out available jobs in this section on this page.
---
9. Sales, Advertising, & Account Management
Sales are the major source of revenue, so it's imperative that they pay full attention to maintaining their sales volumes and hire people to manage relations with customers.
They also have to run advertisements all the time about all the upcoming sales and new product launches. To do these jobs, they hire people, and sometimes with these jobs, you can be working on Amazon from home.
Some of the specific jobs in this category include
Account manager
Advertising manager
Account representative
Media planner
Customer advisor
Currently, the page for these jobs has 582 open jobs.
---
10. Business Intelligence
Amazon deals with a lot of data. Indeed, it is a data-driven company where that makes almost all decisions based on data.
To analyze such a high volume of data at such complicated levels, they hire specialized people for positions of
Data analysts
Economists
Statisticians
Supply chain analyst
Business intelligence analysts
Logistic analyst
And some of these positions are available at work from home level.
---
11. Facilities, Maintenance, & Real Estate
Amazon once started from a single room, but now it's so big with a presence at so many locations that they need teams of people to maintain day-to-day activities and keep facilities operational.
Teams of
Facilities technicians
Facility area managers
Maintenance technicians
Construction managers
And other specialists keep the show running every day.
With the expansion, there is a need for more such employees.
You can look for these opportunities here.
---
12. Software Development
Technology is a key component of Amazon. They need their website always up and running at lightning-fast speeds with millions of products.
They need software to
Track backend operations
Delivery schedules
Manage order
Manage employees and their work
All this technology needs to be managed by real people.
They need developers to develop software, test them and maintain them.
To be a software developer, you need specialized degrees, experience, and proficiency in computer languages like C, C++, java, etc.
This is a highly challenging job, and they hire the best of mind for this work, and compensation is also very good.
Here is the life of software engineers at Amazon.
Look for these opportunities here and apply when you are ready for detailed interviews. Now many of these jobs also offer to work at home for Amazon as you handle most software-related work remotely.
Earning potential: Software development is one of the highest-paying jobs worldwide, and an entry-level job at Amazon will fetch you $174k per year. However, you need a lot of hard work and expertise to get these jobs.
---
13. Editorial, Writing, & Content Management
Amazon is huge and so is the need for content creators because Amazon generates a huge amount of content every day.
They need people to create content and to check the accuracy of the content. They need
Content creators
Content managers
Proofreaders
Editors
Copywriters
Among others, to keep creating good and errorproof content.
If you have previous writing skills, then that is a plus, and you can get this virtual Amazon job on this page.
---
14. Human Resources
Amazon hires so many people every day, and so many people leave Amazon every day.
The human resources team is critical in the functioning of Amazon.
There are many HR jobs available on Amazon, such as:
HR assistant
An immigration specialist
Recruiter
Sourcer
Benefit specialist
And many more such jobs with Amazon working from home.
---
15. Amazon Marketing
Amazon has built a strong reputation worldwide due to its good marketing strategies. Their focus is customer-centric, and marketing highlights that aspect of their motto.
They hire marketing professionals such as
Marketing coordinators
Managers
Broadcast managers
Brand specialists
Marketplace consultant
Product marketing manager
Find such working at home for Amazon jobs on this page.
---
16. Investigation & Loss Prevention
Amazon has thousands of sellers and they need to verify each one of them carefully so that customers are not cheated.
To maintain customer's trust and investigate any suspicious activity, they hire specialists such as
Investigation specialists
Loss prevention specialists
Risk managers
Internet fraud investigators to save the company from customers who try to fool them
---
17. Machine Learning Science
Amazon is a customer-oriented company and to fulfill that need they need huge algorithms to understand the behavior of millions of customers and suggest them relevant products.
They hire
Machine learning scientists
Applied scientists
Inventory planning
These guys help to analyze huge data sets. Few of these online jobs with Amazon can be done from home and earn money.
---
18. Solutions Architect
If you know to code and are passionate to provide solutions for various customers and platforms.
The jobs of solution architects require them to interact with customers, account managers, engineers, and product teams to create innovative and strong architectures for business problems.
You can look for available positions here.
How Does Amazon Hire?
Amazon's hiring process depends upon the role you are applying for. If you are applying for an entry-level job, you can be hired in a day, or in case you are applying for some senior role, it may take a few months.
It also depends on the number of applicants and positions available.
Work-from-home employees, which are mostly hourly employees, don't need a resume. They can be hired with just a 30-minute interview.
Do They Perform Background Checks?
For a few roles, Amazon does background checks where they look for:
Criminal history
Credit history
Drug screening, etc.
It may take a few days for background checks. In addition, they may also seek your social security number, medical records, and military records, if any.
For few posts, they also check your social media accounts so that their name is not disreputed.
Amazon Work From Home Job's earning Potential?
The money you earn from amazon work-from-home jobs will depend on a lot of factors such as your experience, job requirement, and skill set required etc.
Recently Amazon has announced a minimum $15 per hour wage for all its employees, including for remote jobs by Amazon.
Before applying, you can check what the wages for each job are.
Mostly Amazon jobs are well paid (especially IT related), and the work-from-home positions get filled very fast. So you have to keep your eyes open to get one of them.
Other Benefits of Working at Amazon?
If you work for more than 20 hours a week for Amazon (even working with Amazon from home), then you can avail most of these benefits.
401k plan with matching
Medical insurance
Employee discounts
Stocks
Parental leave
Childcare and elderly-assistance
If you are looking for remote Amazon jobs, you need to look at the specific position if they are offering these benefits.
Advantages and Disadvantages Of Working at Home for Amazon
There are so many advantages of working from home, especially at Amazon work from home jobs such as you save so much commute time that you can increase your productivity in that time.
Plus, you get so much time to spend with family, and you have more time to devote to other things you love to do. In addition, you save a lot of money by avoiding the commute and eating outside.
Eating more homemade food can have a positive impact on your health.
On the downside, you might start feeling lonely and less interactive with the outside world.
Plus, staying inactive for a longer duration may have long-term effects on your body's health.
Other Work From Home Jobs
Other than Amazon work from home jobs there are many other jobs where you can work from home to earn money.
These side hustles to make extra money will help your finances. These are few things you can do to make more money.
Become a Proofreader
Proofreading is an easy job, yet with good payments. You can earn $25 per hour once you establish your business. You don't need an English degree to become a proofreader.
Just join this free workshop to learn the basics of proofreading and how to get your first clients.
Become a Virtual Assistant
Virtual assistant jobs are a hot trend, and people earn $50,000 per year working as virtual assistants from home.
If you want to become a virtual assistant and earn money from home then join this free workshop to learn the basics.
Free Apps to Earn Money Online
In this new economy, you can make money from the comfort of your home using your smartphone. Download these best apps that pay you money.
Become a Blogger
Blogging is my favorite side hustle, with which I make $4000 every month working from home.
You can also start your blog with just $4 using Bluehost. If you want to start your blog, I will guide you on each step with this detailed easy guide.
---
Want to Earn More, Try These Resources:
---
Get Your Dream Amazon Work From Home Job Today
If you are looking for work from home jobs, in this post, you have now got so many Amazon work-from-home jobs that pay well.
Most Amazon jobs are still offline, but a lot of them are going online. You can keep looking and if you find a suitable one for you, just apply after reading the terms and requirements.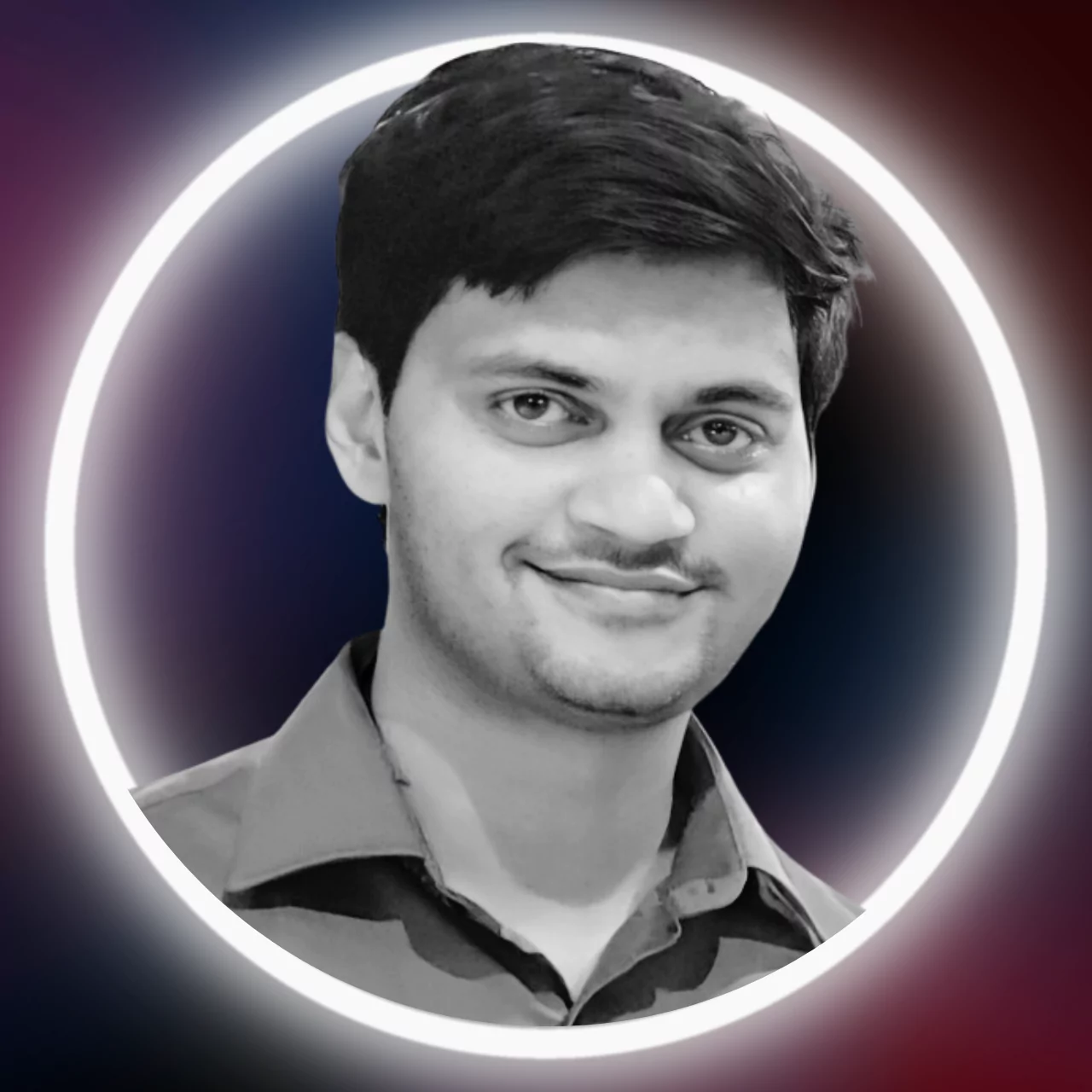 Sumeet is a Certified Financial Education Instructor℠ (CFEI®) and founder of MoneyFromSideHustle. He is an experienced side hustler who replaced his full-time income with side hustles. His work has been quoted on major finance websites like CNBC, Yahoo! Finance, GOBankingRates, CEOBlogNation, SideHustleNation, and more. He has helped thousands of people find side hustles and is here to help you find your extra source of income. More about him.