This post may contain affiliate links from which I may earn a commission without any cost to you. Read our policy for details.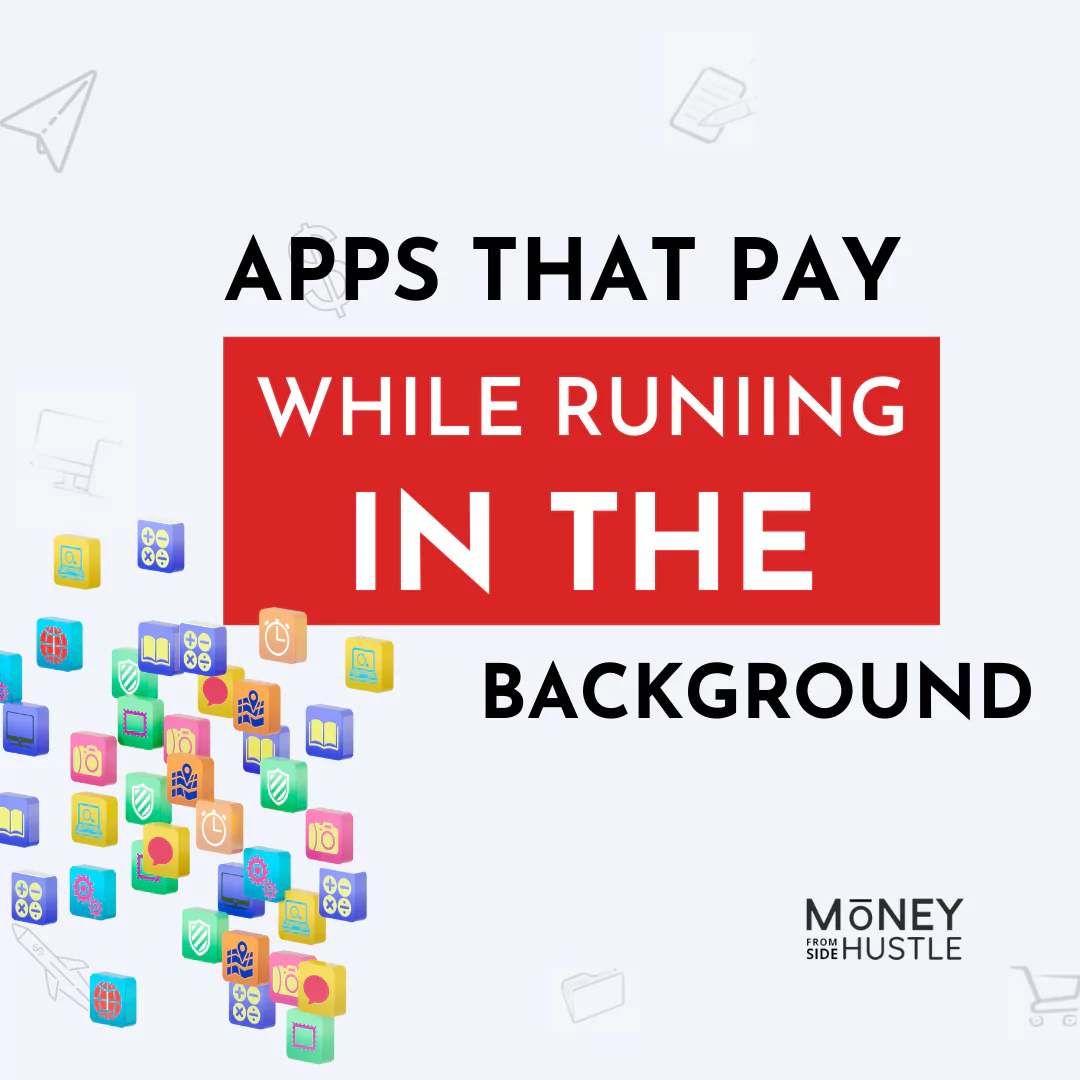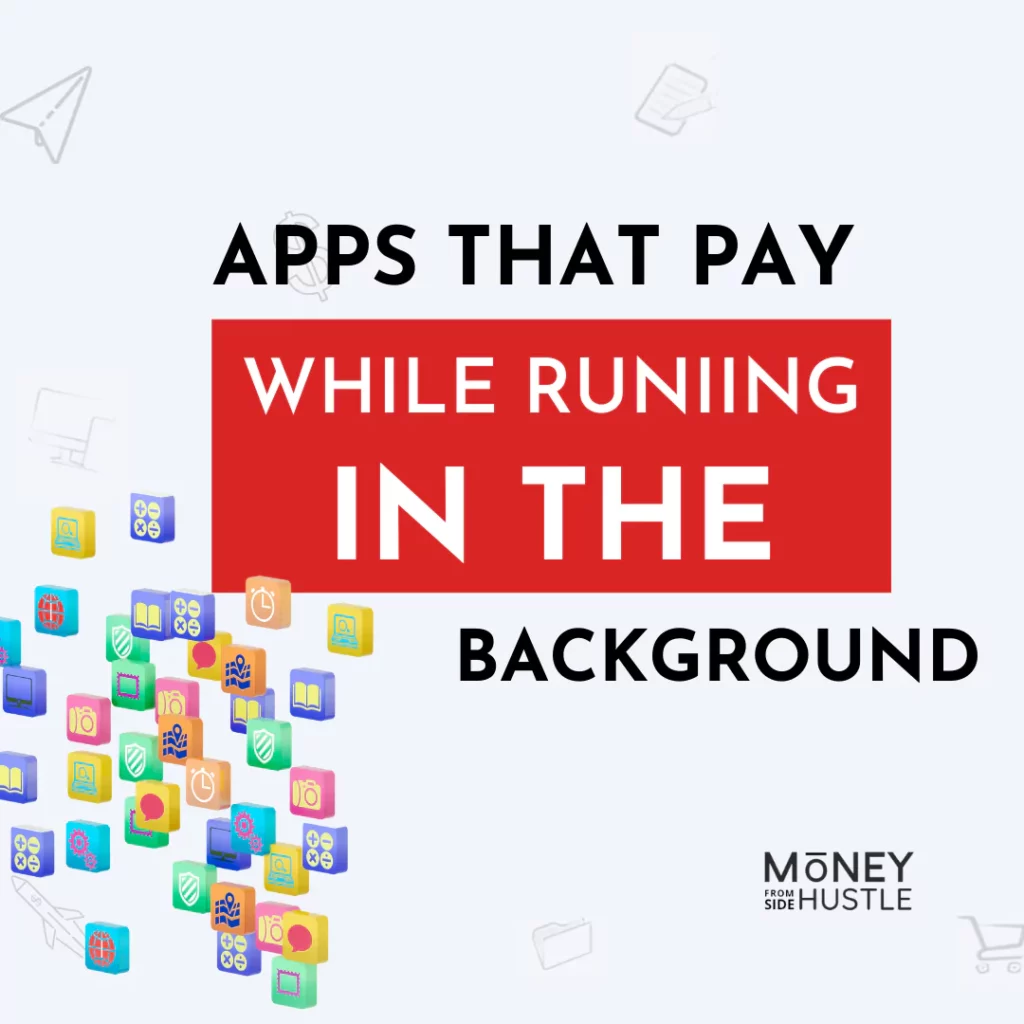 Making money is always a hustle in today's changing world. It will feel awesome if you can generate passive income just by running an app in the background.
There are many apps that you can use to make passive money just by downloading them on your electronic devices.
What are the apps that pay you for doing nothing, and how do these passive income apps work?
This article lists a few different money-making applications, and you should know how they work to make you money.
The categories are:
Apps for data collection: be compensated for providing your information with marketing firms.
Screen lock apps: When your mobile is locked, they show you ads and compensate you for them.
Rewards apps: automatically earn cashback when you buy at numerous retailers.
Fitness apps: Get rewarded for staying fit and doing exercise regularly.
If you are ready to explore, let's check out the best apps that pay you to run in the background.
Best Passive Income Apps That Run In the BackGround
Here we have the list of the top apps that pay you to run them in the background and to do some passive activities that treat you with exciting rewards.
Data Collection Apps That Pay You To Run In The Background
A credible app called Honeygain tracks your online activity across all your devices and shares your bandwidth with other reliable parties. For the greatest chance of profit, download it to numerous devices.
When using three IPs with Honeygain, customers typically make $55 per month.
When you register for a free account with Honeygain, you will receive your first $5 as a sign up bonus.
One of the best applications that pay you to run in the background and do nothing. Honeygain is simple to use and has a track record of paying users.
You can request your payment in JMPT, PayPal, or Bitcoin.
Note: Use only if you have unlimited data plans.
Read also: Games that pay real money for playing!
A well-known member rewards website with free usage is InboxDollars. To start earning free money, just create a free account and collect a $5 welcome bonus.
You may begin using InboxDollars as one of the applications that pay you to run in the background once you have verified your account.
Use the InboxDollars search engine in place of Google to earn money for each online search you do. For the time you spend looking on InboxDollars, you will really get paid.
Use those points to redeem PayPal cash or gift cards to various stores like Amazon and more.
Read also: More ways to earn money on InboxDollars!
3. Embee Meter CX (Mobile Performance Meter)
Embee Meter operates in the background of your phone and collects statistics on wireless network connectivity. Users can earn between $0.10 and $0.30 each day in return.
How does it work?
When you sign up and enable the Meter, you will receive "Meter Points" daily just for using your phone as you usually would.
You may exchange your "Meter Points" for cash quickly using PayPal or gift cards.
Simply using your phone earns you money. The more time you spend using the app, the more money you make by this app that pays you to run in the background.
The Nielsen Computer and Mobile Panel is one of the applications that rewards you for keeping it open in the background.
This business specializes in market research and has been established for years. A reputable organization now provides market research via a PC and mobile app.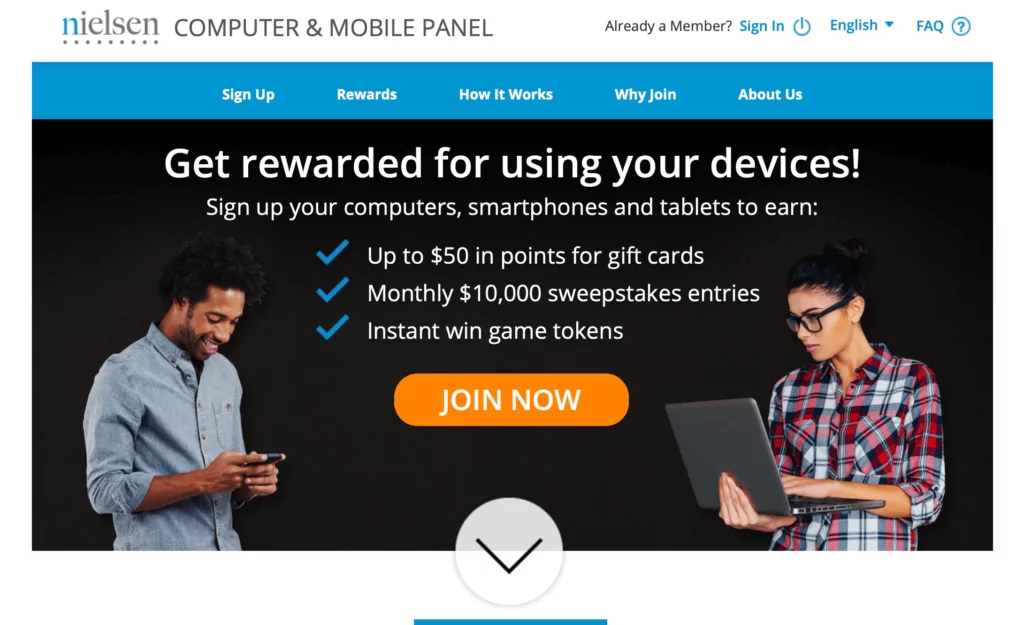 Download the Nielsen Computer and Mobile Panel app, then leave it running in the background. Their objective is to do market research for companies to find out how users like you behave online.
Thanks to your information, Nielsen can see what you look up online and how you use the internet.
Just for authorizing the program to access your data, you may receive up to $50 in gift cards annually, an entry into a $10,000 competition, and gaming tokens.
On your smartphone, the Panel app is an application that runs in the background and pays you for that. While the application gathers your data, you may continue to use your tablet or phone as usual.
Your device must be online and have GPS turned on for Placed Panel to function.
However, you always have the option to refuse data gathering by uninstalling the application. You also have access to surveys through the app, which can help you enhance your earning potential.
Most users earn 33 points daily on average, and one point equals one cent. Gift cards can be purchased with user points beginning at $1.
While it might not seem like much, you don't have to put much work into it, making it a terrific option to acquire gift cards without spending any money.
An easy-to-use data-collecting tool from SurveySavvy is called SavvyConnect.
After being installed, SavvyConnect operates in the background of your computer, tablet, or phone and gathers user information about your online browsing habits.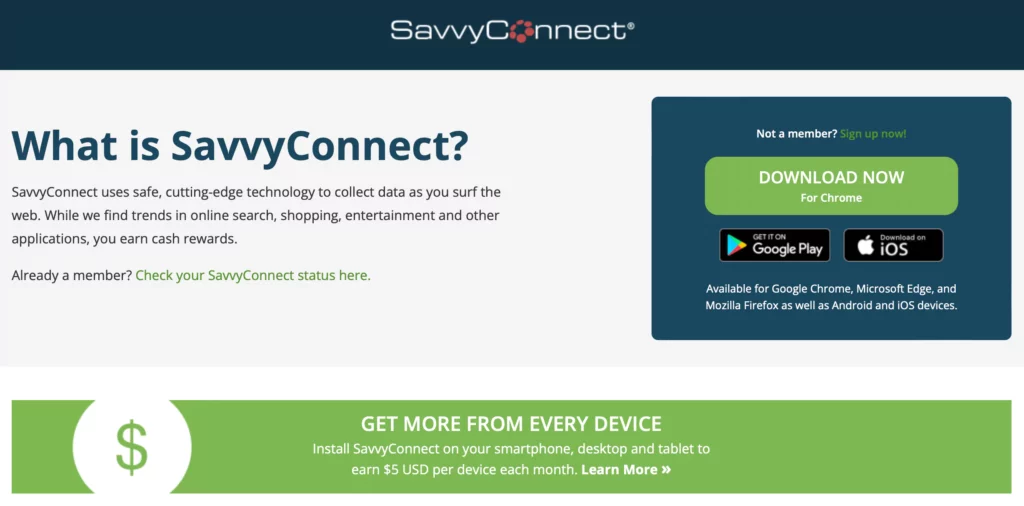 If you have active accounts on a computer, tablet, or phone, you can earn $15 per month even though you can only have one SavvyConnect account per device type.
On this list of applications that reward you for collecting data, Killi is one of the leading contenders.
You may decide how much of your data you wish to share, and you can get paid for doing activities inside the app. In general, you can make more money the more of your data you provide.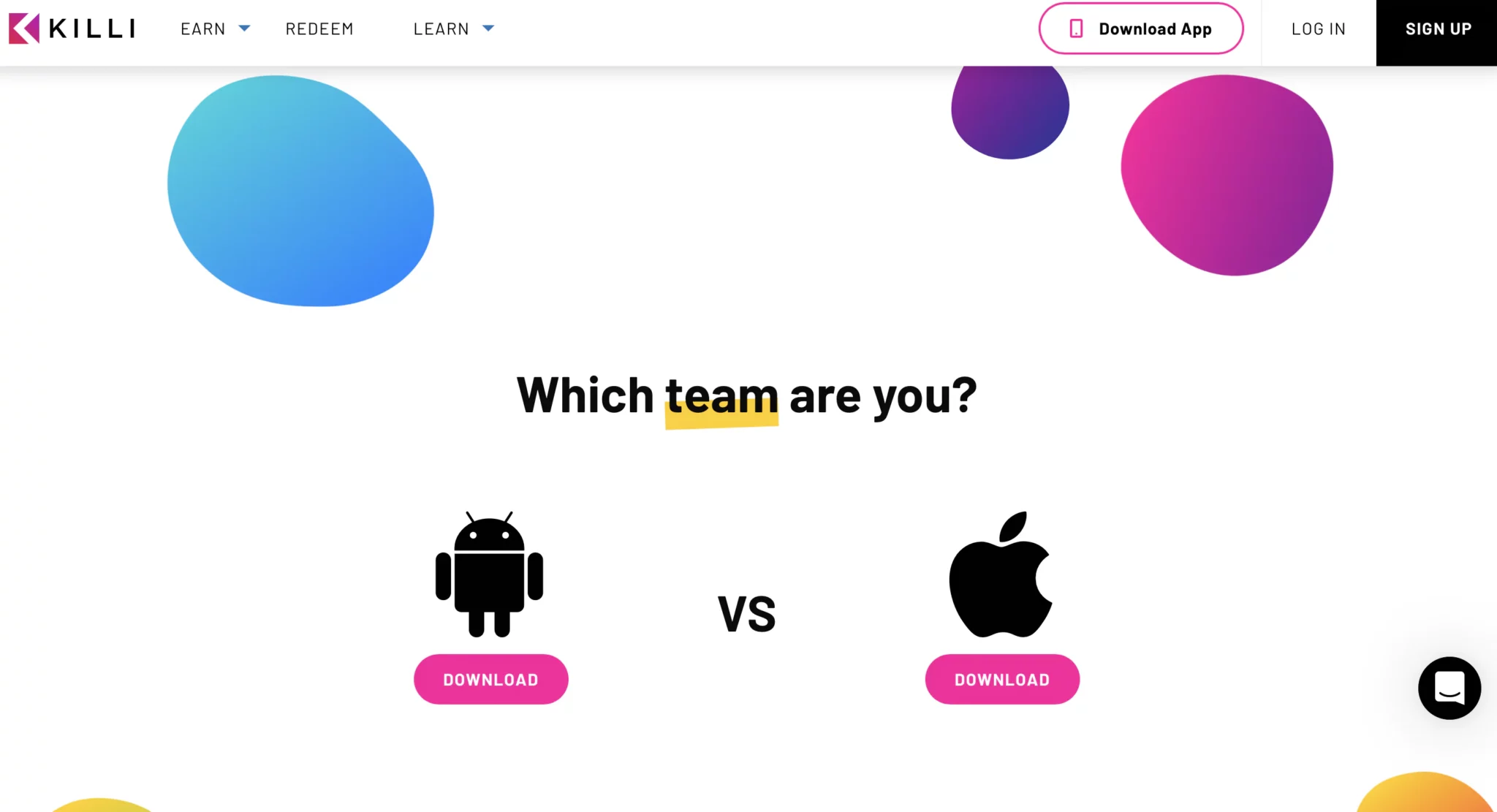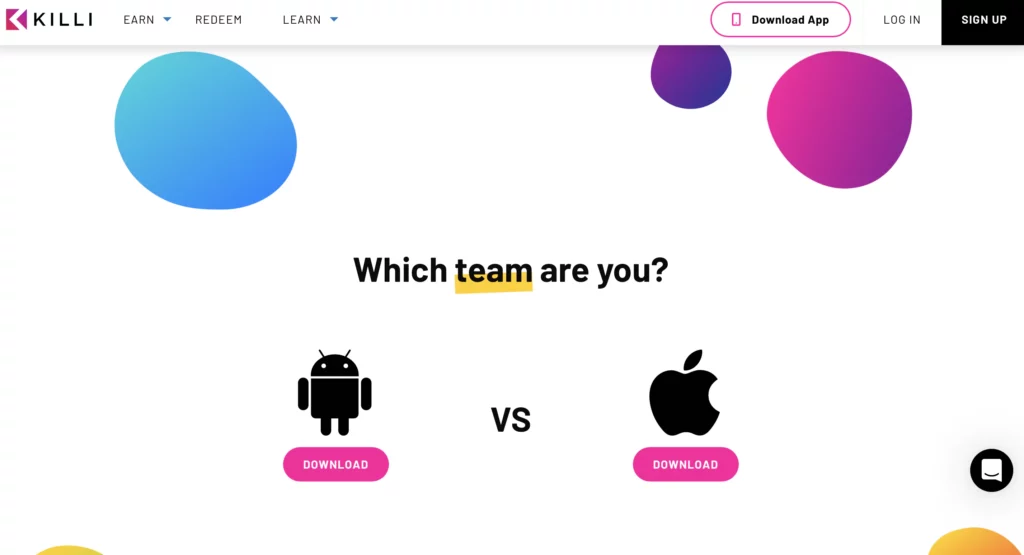 You may use the app to generate a passive income by going about your normal activities.
You may also increase your earnings by participating in surveys and referring friends. Make up to $10 a week as an average user.
Although not all smartphones are qualified for MobileXpression, if you are, it is a great way to make an extra $5 each month without doing any work.
After one week of having MobileXpression operating in the background on your smartphone, you will also get a $5 Amazon gift card. Gift cards from Best Buy, Amazon, or Starbucks may be purchased using points.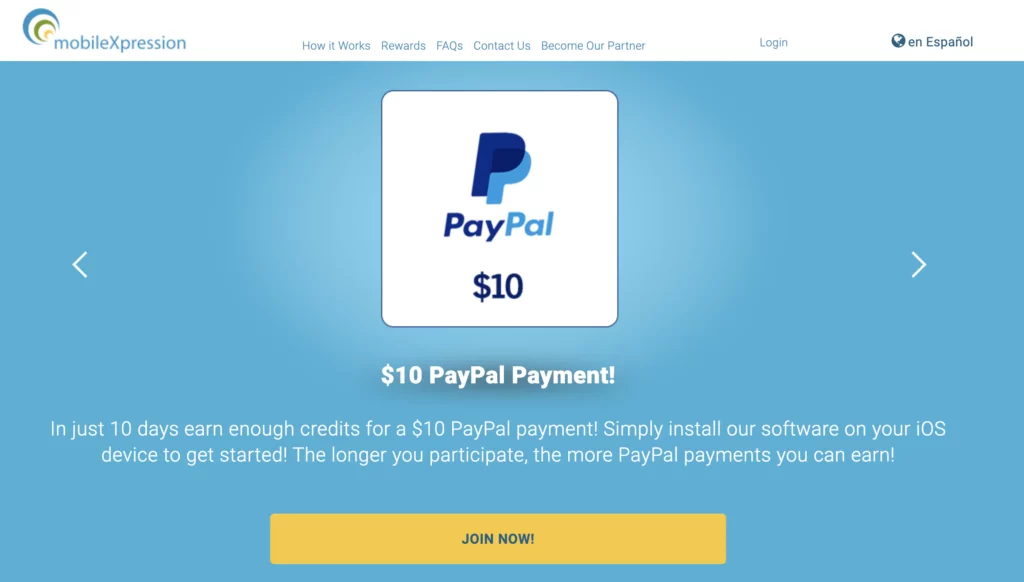 Users downloading the MobileXpression program give the business permission to utilize their data for research. While you use your phone for other activities, allow the app to operate in the background.
You are entitled to use all the earned credits once every week. Then you may exchange those credits for e-gift cards.
To choose your preferred prize, check out the MobileXpression app. App members have already received e-gift cards worth more than $5,000,000.
Lockscreen Apps That Pay
S'mores is an Android software that modifies your smartphone's lock screen to show an advertisement in the background.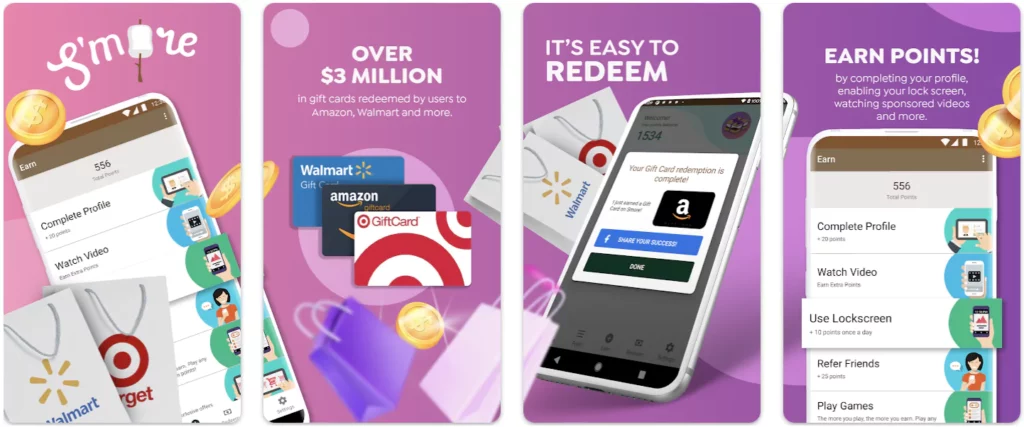 Users are not compelled to click anything because they may just ignore the advertisement and unlock their phones normally.
S'mores pays users $0.10 each day to unlock their phones, and after you reach $1 in points, you can exchange them for Amazon gift cards.
10. Screenlift
With the help of the application ScreenLift, you may view advertisements on your lock screen and earn rewards if you click them.
Simply unlock your phone, then use it every day as usual. Your phone will reward you with a "lift" each time you lift it to use it; this is the internal unit of exchange for the app.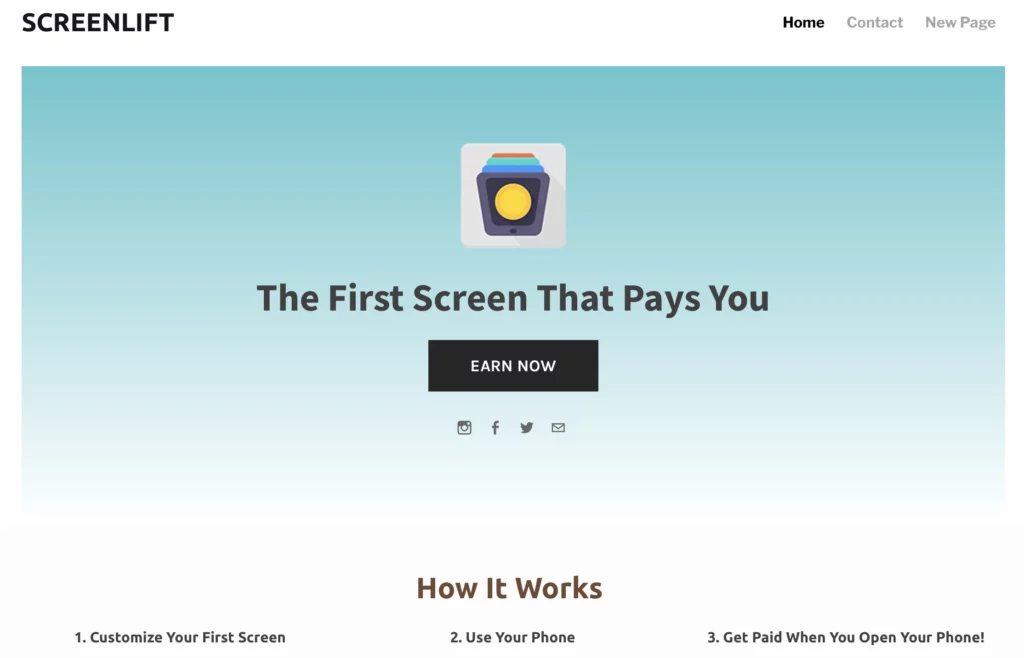 Additionally, you may search the app for other opportunities to earn extra lifts, such as by adding a game.
The application also features a mechanism that can tell whether you are trying to use your phone more frequently than usual to increase your earnings. If this occurs, you will not get rewarded.
You need to do about 7,100 lifts to earn $5 in cash. Your earnings can be withdrawn either as an Amazon gift card or through PayPal.
Excercise Apps for Passive Money
StepBet rewards users for placing bets and reaching their fitness objectives. This monetizing software is a member of the Way Better app family, including fitness applications like SweatBet, DietBet, and RunBet.
These applications all operate along the same general principle but focus on other aspects of fitness, such as walking, running, or weight loss.
Over 83 million dollars have been distributed by StepBet to over 1 million participants thus far.
StepBet is compatible with practically every fitness tracker and fitness app and is available for Android and iOS smartphones.
Related: Best apps that pay you for walking!
Sweatcoin could be considered for your list of free applications for passive income if you are someone who is active during the day. Download the app, then let it pay you for your daily steps.
Sweatcoin lets you get paid for walking (or running). The app's goal is to reward users for contributing to lowering healthcare expenditures while promoting an active, healthy lifestyle.
Earn prizes or rewards, including an Apple Watch, an iPhone, yoga courses in anti-gravity, and more. You can decide to give your Sweatcoins to a good cause as well.
With OnMyWay, you can get paid up to $0.05 for every safe mile you log behind the wheel. The application is designed to persuade drivers to put their phones away while driving.
Additionally, it gathers information about phone usage and usage patterns.
When you are driving, the app automatically launches. You will receive rewards for the duration of your journey if your phone is locked.
The earned virtual money may then be exchanged for PayPal cash or gift cards.
Cashback Apps That Pay in the Background
Rakuten, previously Ebates, is one of the top cashback websites available.
Customers at Rakuten receive cash back for purchasing from merchants who have collaborated with the company.
Amazon, Walmart, Macy's, and thousands of other businesses are just a few of the biggest merchants and e-commerce platforms that Rakuten has partnered with.
Now, Rakuten is not entirely passive since to receive cash back, you must go shopping from their website to a partner retailer.
With the Rakuten browser extension, you may earn rewards with just a single click and be informed of earning possibilities while buying. In the end, this is a fantastic semi-passive shopping strategy.
You may use the Capital One Shopping app even if you do not have a Capital One credit card.
When you shop online, this application automatically adds coupons to your purchases. While you buy the things your family needs, let the program operate in the background.
To maximize your savings, you can also download the browser extension to your desktop or laptop.
The Capital One Shopping app and extension will help you keep more of your money while you shop online, wherever you are.
Dosh is a very well-liked smartphone application that will pay you for gathering data. With the help of the software, you may get passive money from your regular purchases.
You will receive cashback for each purchase you make at a merchant that is a participant.
You must use a credit card to make your purchases in order to be eligible for your rewards. This implies that you can automatically earn a portion of cashback without scanning any receipts.
At more than 1000 different retailers and restaurants, you may earn up to 10% cash back on in-store dining or shopping purchases. You can get your reward by direct bank transfer or PayPal payment.
Other Apps to Make Money Passively
A well-known platform that offers prizes to users who complete tasks. The SJ Pulse community, a tool that enables you to get paid for exploring the web, is the benefit of being a member of Survey Junkie.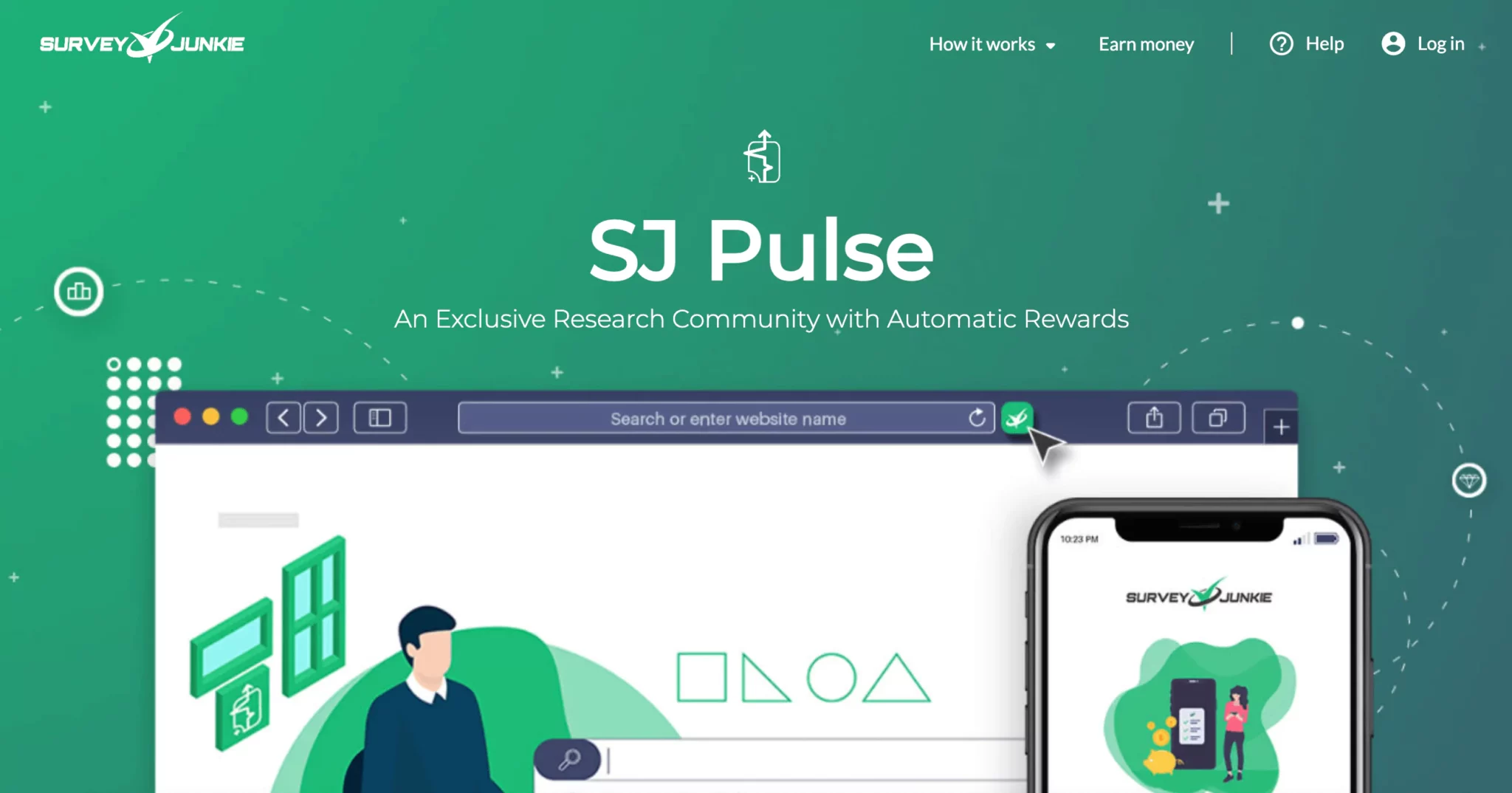 Simply download the app on your phone or install it on your computer to get started. It is simple to use and free.
Earn points for your online activity, then use those points to take surveys at Survey Junkie.
PayPal cash or gift cards to popular retailers like Walmart, Amazon, and Visa are available as rewards.
18. Fundrise
Multiple ways to make money
Low and easy cashout options
Great user ratings on App store
Fundrise is undoubtedly one passive income app you should try if you invest in real estate. You may spend as little as $10 on this real estate investing platform in properties that generate revenue.
Fundrise essentially combines money from small investors like you to buy real estate.
These residences tend to be multi-family homes or commercial real estate, allowing Fundrise to make money through rental payments.
It makes it incredibly simple to diversify your investment portfolio with real estate, with just a $10 minimum.
Additionally, Fundrise has typically generated yearly returns of about 8%. You make an annual payment of 1% in management fees, which is typical in the real estate industry.
Tips for Using Passive Income Apps
There are some important pieces of advice that must be taken care of while using Passive income applications.
This is particularly important when using applications that pay you to collect information since you must be aware of what you are sacrificing something in return for the benefits you receive.
Avoid using a VPN: These businesses will instantly ban you if they find out!
Use A Burner Phone: Since they might deplete the battery over time and if you don't want your phone constantly running, seldom ever use data collecting applications or other apps on your main phone.
Earning Expectations: Although none of these websites or applications will ever enable you to pay your rent or quit your work, they are entertaining ways to earn additional money and gift cards.
Test New Ideas Frequently: New apps are always being developed, so always look out for new money-earning opportunities.
Make Some Easy Bucks With These Apps That Run in Background
Nothing is more satisfying than getting paid for the activities that we do in our day-to-day life.
Such methods of making money save energy and time from trying to hustle for more earnings. Now you can earn by just scrolling and browsing the web on your phone.
Download these apps that pay you to run in the background to add more cash to your bank account or vouchers and coupons each month.
By using many of these background-running applications, you may get some of the easiest bucks in your life.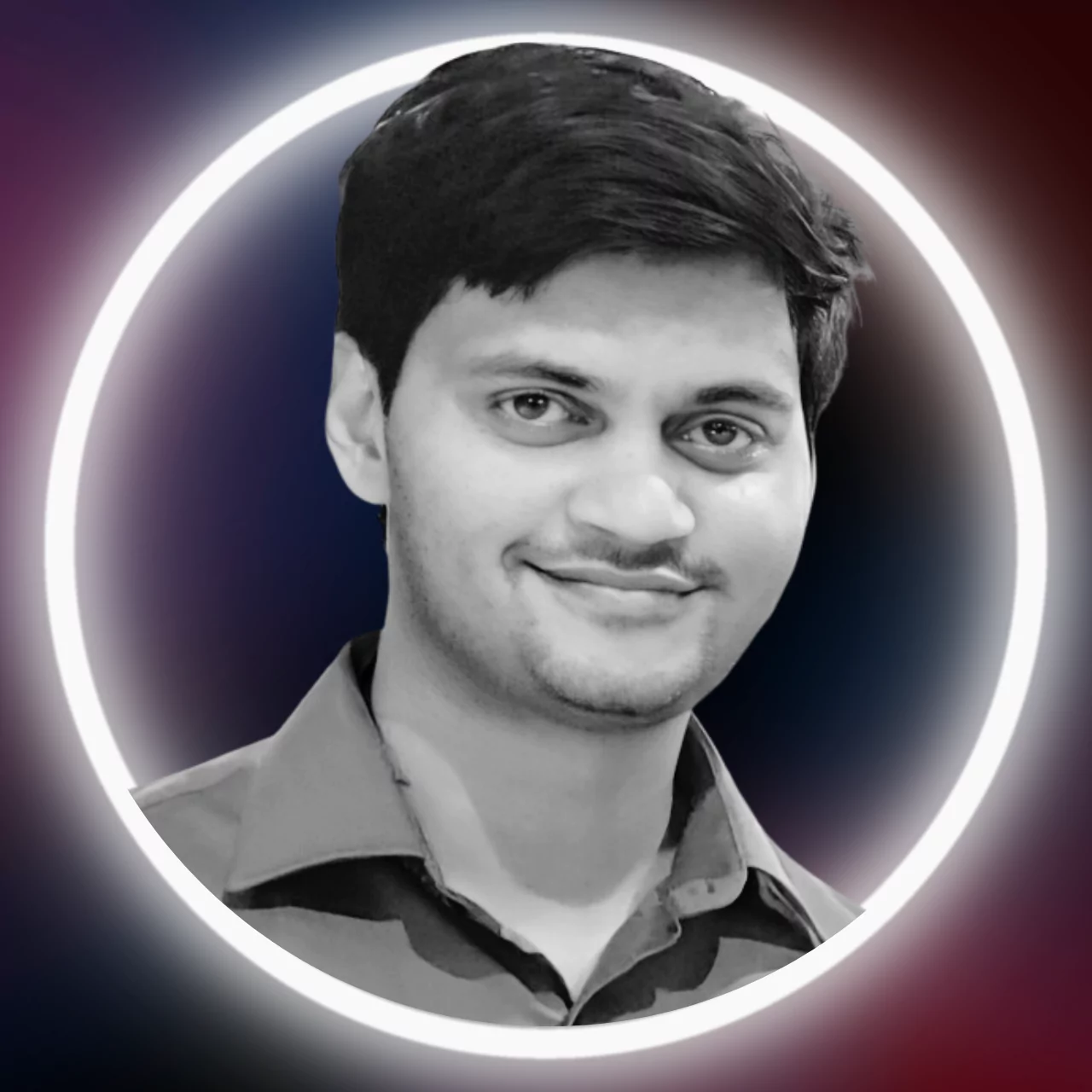 Sumeet is a Certified Financial Education Instructor℠ (CFEI®) and founder of MoneyFromSideHustle. He is an experienced side hustler who replaced his full-time income with side hustles. His work has been quoted on major finance websites like CNBC, Yahoo! Finance, GOBankingRates, CEOBlogNation, SideHustleNation, and more. He has helped thousands of people find side hustles and is here to help you find your extra source of income. More about him.