This post may contain affiliate links from which I may earn a commission without any cost to you. Read our policy for details.
Want some motivation for running or exercising? How about I say you can get paid to stay fit? Double bonanza..Right!
This is the blog about getting money from side hustling; you will be surprised to know that there are even apps that pay you to walk.
I've been using apps to earn extra cash every month for a while now, and if you are a hustler like me, you will always be looking for additional income streams in your life whenever you can.
Can you imagine what could beat getting paid to get fit?
This is one of the easiest side hustles I've come across, and if you want to earn free gift cards, fantastic prizes, and stay fit, continue reading.
Best Apps that Pay You to Walk
1. Sweatcoin
When it comes to fitness apps that pay you to work out, Sweatcoin is undoubtedly one of the more interesting ones.
The app rewards users with Sweatcoins. Users can use Sweatcoins to purchase gift cards and a variety of rewards.
Sweatcoin has gained a lot of popularity in the UK. This is available in Ireland, Italy, Spain, France, the United States, Canada, and Australia.
You have to have the app on your phone and start exercising outside.
According to the Sweatcoin website, 1,000 outdoor steps = 0.95 sweatcoins.
20,000 Sweatcoins can be redeemed for $1,000 of PayPal money. So, that's roughly 21,000,000 steps to make that 20,000 Sweatcoins.
Sweatcoin does cap how many coins you can earn to 20 Sweatcoins per day, so you'll either need to have years of patience or approach Sweatcoins as a team and pool Sweatcoins together with some friends.
However, the app still offers discounts and freebies by paying a shipping fee.
2. HealthyWage
If you want motivation for weight loss, this one is just for you.
Healthywage is an app that allows you to make money by betting on your weight loss journey.
It's not gambling, but there is a risk since you're betting your own money to back your weight loss journey.
However, the bet is not based on luck but YOU.
Getting started with Heathywage is also very simple. Users start by signing up and using the Healthywage calculator to see how much money they can win based on the weight loss goal and time frame that's set.
Users must put at least 10% of their body weight as a goal, and you can bet anywhere from $5 to $995 per month. Your time frame must also be between 6 and 18 months; altering these variables impacts your total winning possibilities.
Healthywage has users verify their weight at a gym and upload a video to the Healthywage website at the start and end of the weight loss bet.
For beating your goal, you get cash, making Healthywage a high-stakes yet effective way to make money by getting fit.
3. Achievement App That Pays You to Walk
Achievement is one of the popular fitness apps that pay you to walk.
But rewards are significantly less compared to, say sweatcoins.
You need 10,000 points to cash out with Achievement, which is pretty grim, considering it's tough to make 10 points a day.
Achievement does reward up to 80 points a day for tracked activities such as biking, swimming, or running. However, this requires you to track these metrics through various apps or systems actively.
Signup here for the achievement app.
---
Want to Earn More, Try These Resources:
---
4. Charity Miles For Walking
You will not make charity Miles, but it's still one of the great exercise apps that pay you for walking through a charity of your choice.
Users can select from dozens of charities and have donations be made to them based on how much they exercise. For every mile you run or walk, you can earn up to $0.25 for the charity of your choice.
Bikers can earn up to $0.10 per mile for that same charity.
Some of the charities supported by the Charity Mile platform include:
Feeding America.
Alzheimer's Association.
Wounded Warriors.
Stand Up To Cancer.
Habitat for Humanity.
Autism Speaks.
WWF.
And dozens more.
When you commence a workout, the donation is brought to you by partnered brands. You don't have to endure an advertisement or product pitch, just their logo.
The only problem with Charity Miles is that you have to actively start your workout tracking within the app instead of earning passively.
If you find yourself motivated to work out a problem, download Charity Miles today.
5. Lympo App to Earn While Walking
Lympo is one of the newer entrants to fitness apps that pay you in the background to walk, and they have recently launched their app to reward people for working out.
This app is designed to reward users for living healthy lifestyles in exchange for collecting user data and marketing them throughout the process.
Lympo also partners with businesses involved in the health and fitness space. Users will be able to earn LYM Tokens as they exercise, and they will also be able to spend their hard-earned tokens at various online retailers in the health and fitness space.
Lympo is partnered with the Dallas Mavericks and owner Mark Cuban, so there are hopefully some exciting plans for the future of this app.
6. Runtopia App that Pays You to Walk
Runtopia is one of the more serious fitness apps that pay you to walk and allows users to set exercise goals for running, walking, or cycling and to listen to an audio coach during their workouts.
Completing daily challenges or working out will earn Sports Coins, which can be redeemed for upgraded membership, prizes, discounts, or PayPal rewards.
You won't get rich by using Runtopia, but if you combine this app with other workout apps, you might be able to earn some decent pocket money every month.
Checkout Runtopia App to learn more.
7. Walgreens Balance Rewards
With the Walgreens app, users can earn points known as Balance Rewards points whenever they are active.
Balance Rewards points can be redeemed for Redemption Dollars, which can be used when shopping at Walgreens to save money.
You'll need a Walgreens Balance Rewards account to earn points, but once you have an account, it is as simple as connecting it to a fitness tracker like Google Fit, FitBit, or an Apple Watch.
1,000 Balance Rewards points are equal to $1, and you can only earn a maximum of 1,000 points per month. However, there are a few ways to earn Balance Rewards points, including:
Twenty points per mile walked or a daily limit of 20 points for a logged exercise activity.
The same number of points for a daily weigh-in.
Twenty points for a blood glucose test or blood pressure test.
You can also earn 20 points for logging sleep.
Learn more about the program here!
8. StepBet
StepBet is similar to Healthywage because you can make money by betting on yourself.
WayBetter is the parent company of StepBet, and hosts other similar fitness apps such as DietBet, RunBet, and SweatBet.
All of their apps have a similar premise. Users pay their bet to enter a fitness challenge with other players (bets are generally around $40) and participate in games around six weeks in length.
Players are assigned goals based on their historical activity levels and weight loss targets. You must meet your goals throughout consecutive weeks to remain in the pool.
If you make it to the end of a bet, you split the pool with the remaining players (minus a percentage StepBet takes for hosting the competition) and move on to the next fitness challenge.
Non-StepBet members can only play one game at a time, whereas members who pay a $50 annual fee can play up to 3 games simultaneously and don't have to give a cut to StepBet.
If you want serious motivation and to make money by being active, this fitness reward app is definitely for you!
9. PK Rewards
PK Rewards is a simple yet effective way to get motivated to work out and earn rewards.
When you work out, you can connect the PK Rewards app to an Apple Watch or a list of supported Bluetooth trackers the app works with to start monitoring your exercise levels.
After completing the workout, you're awarded an Effort Score based on the intensity of your training and given coins based on your score.
Coins can be redeemed for various prizes, Amazon gift cards, and more.
Checkout PK Rewards and download their IOS or Android app!
10. EarthMiles App That Pays You to Walk
Earth Miles is similar to apps like Achievement in that you can make money by walking, running, or biking.
However, Earth Miles rewards users with 'Earthmiles,' the in-app point system, based on activity difficulty.
Here is how the Earthmile point system breaks down:
Walking 1KM = 1 Earthmile.
Biking 1KM = 3 Earthmiles.
Running 5KM = 5 Earthmiles.
Most of the rewards are just discounts on health products or supplements, but you can also unlock free trial periods to various health apps or services. You can check out the list of Earthmile rewards to browse and learn more about the app.
11. Step Younger App
Step Younger, or Step Young+, is a pedometer app that helps people track their step count while working towards puzzle pieces and spin entries to try and win free prizes.
The Step Young app is available for Android and IOS, has definitely gotten pretty popular in the past few months, and has a few million downloads between both app stores.
Free Amazon gift cards (up to $100, apparently) are the main attraction of Step Younger. However, you can also use the app to track your water intake, easily monitor activity levels, and track blood pressure and heart rate (not sure about accuracy).
A common complaint based on app store reviews is that it takes a long time to accumulate puzzle pieces on Step Younger, which is how you unlock free gift cards.
In many ways, this app seems similar to Sweatcoin in that while there are some flashy prizes. But similarly, it will probably take quite a few weeks to redeem anything. So, keep this in mind and have realistic expectations!
Step Younger isn't the most lucrative app that pays you money for working out. But, at the very least, you can try it out for that extra kick of motivation!
12. Other Apps That Pay You to Walk
While these aren't precisely exercise apps, these still present ample opportunity to make money when you're out and about.
For example, companies like DoorDash let you deliver food via foot in some markets, so this is perfect if you live in a busy city or downtown core.
Apps like Job Spotter pay users for taking pictures of help wanted/hiring signs and uploading them through the mobile app, so you can score some free gift cards for walking around your city and keeping your eyes peeled for open job opportunities.
Rover, a peer-to-peer dog walking app that pays you to walk the dogs, would also be a great way to make money. You will stay active and earn money, especially if you're a dog lover.
Finally, if you want to make some serious money, you could start delivering food as a bike courier to make extra money. If you live in a major city, this could be an immensely lucrative side hustle that keeps you fit!
Get Fit And Make Some Cash
Apps that pay you to work out or apps that pay you for walking are in dozens nowadays.
None of these apps is ever going to make you rich.
However, there's no harm in encouraging people to lead a healthier lifestyle and to remain active with free gift cards and prizes.
Yes, you have to sell your user data to earn these rewards. If you're comfortable with this premise, there's no reason to miss out on free money.
Though you get only a few cents each day from each app, if you use multiple of these, you can earn some free dollars while staying fit.
Besides, perhaps tracking your steps and watching your progress can be a motivating way to become more active!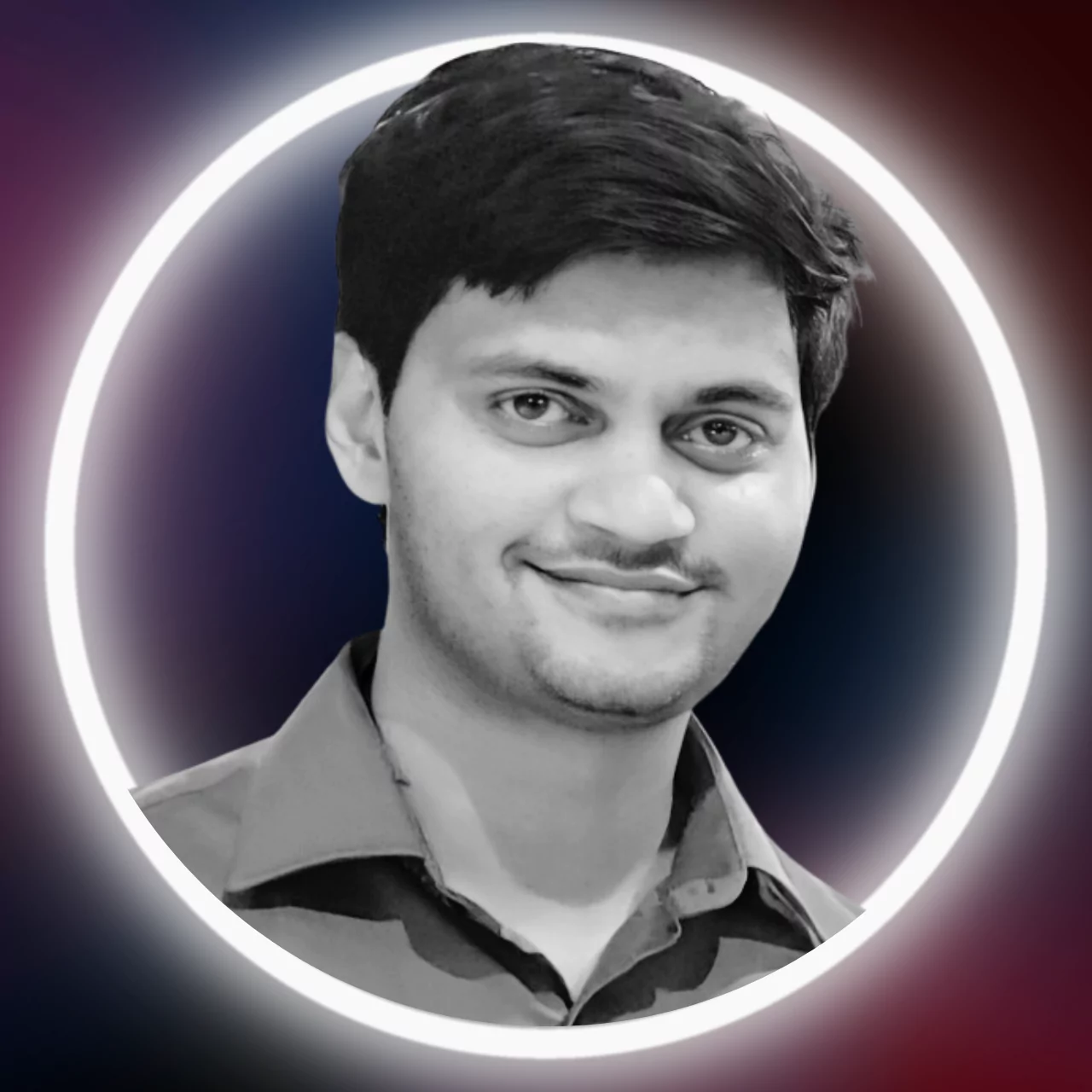 Sumeet is a Certified Financial Education Instructor℠ (CFEI®) and founder of MoneyFromSideHustle. He is an experienced side hustler who replaced his full-time income with side hustles. His work has been quoted on major finance websites like CNBC, Yahoo! Finance, GOBankingRates, CEOBlogNation, SideHustleNation, and more. He has helped thousands of people find side hustles and is here to help you find your extra source of income. More about him.