This post may contain affiliate links from which I may earn a commission without any cost to you. Read our policy for details.
Who doesn't like getting a few bucks besides their day job income? Side hustling has become a trend in all age groups.
If you are like me, always looking for additional income, this article is for you. We will be covering various ways of making supplementary income in your free time.
Short-term tricks can give quick cash. For lasting side income, find a hustle that matches your skills and lifestyle. Invest time and effort. Use my guide, created from extensive research, to help you navigate this process.
What is The Meaning Of "Beer Money"
The British Army men were paid an allowance known as "beer money" beginning in 1800. While soldiers were serving at home, daily shipments of beer or liquor were replaced with beer money payments of 1 penny each.
Today, beer money simply means a little sum of extra money that can be useful for spending a weekend with your loved ones or just going on a tour.
There are plenty of beer money websites and beer money apps that can interest you if you are into making some additional income through a side hustle.
The term "beer money," which is frequently linked to the reddit beer money community, describes earning little amounts of extra money during downtime.
The core of the beer money concept is actually about working on the side to make some additional pocket change and to improve your financial status; obviously, you don't have to spend your extra money on alcoholic beverages.
Best Beer Money Sites & Apps
You can make money on the side using these beer money websites and beer money apps:
1. Swagbucks
Swagbucks is a survey site. It is one of the beer money apps that pays well and is considered to be a great one. You can primarily earn by taking up surveys and completing them, which is the easiest.
The earning potential is $5 per survey, but honestly, you will make $0.50 to $1 for each survey you qualify for. You can also earn by watching videos, surfing the web using their search engine, playing games, online shopping and participating in their focus groups.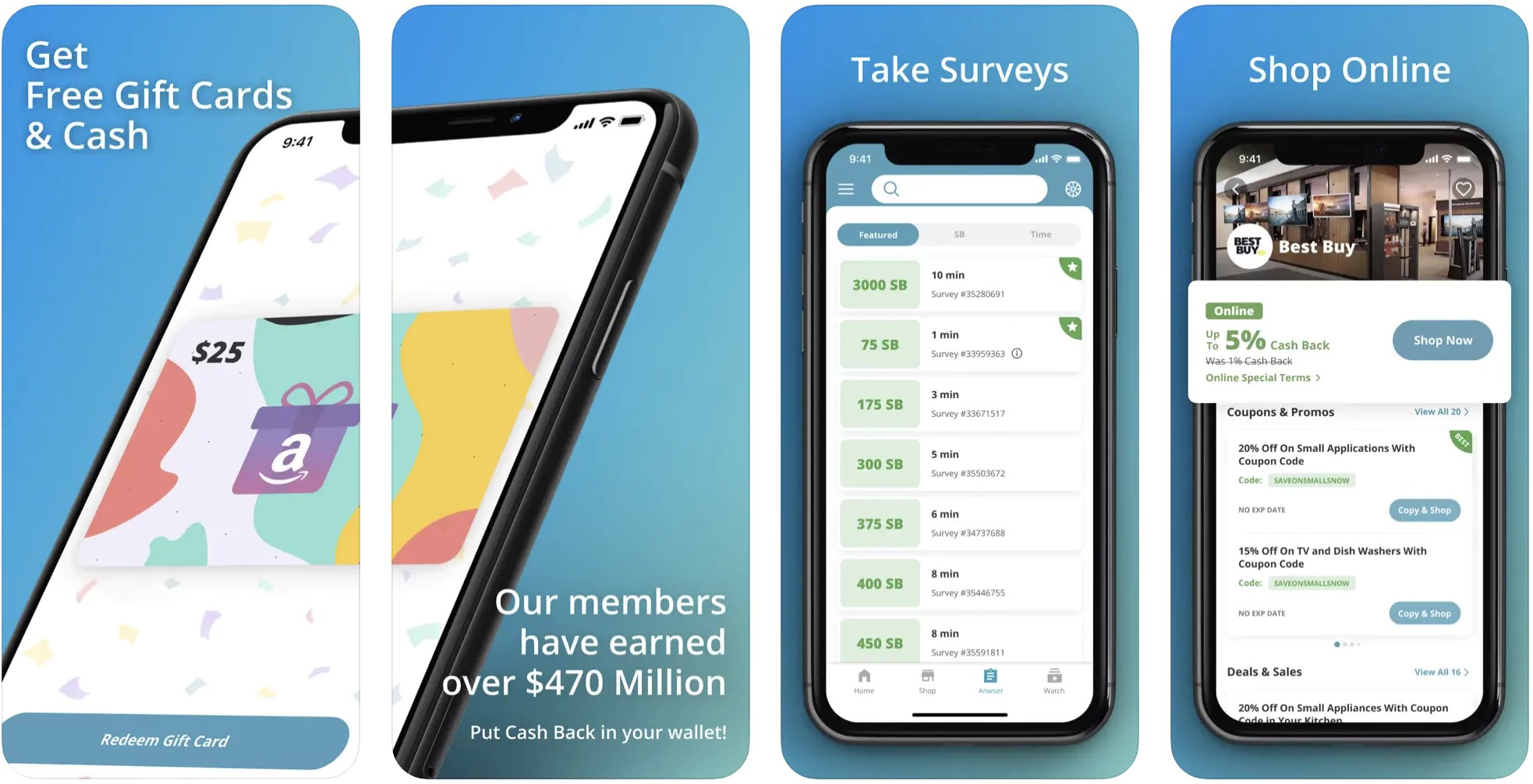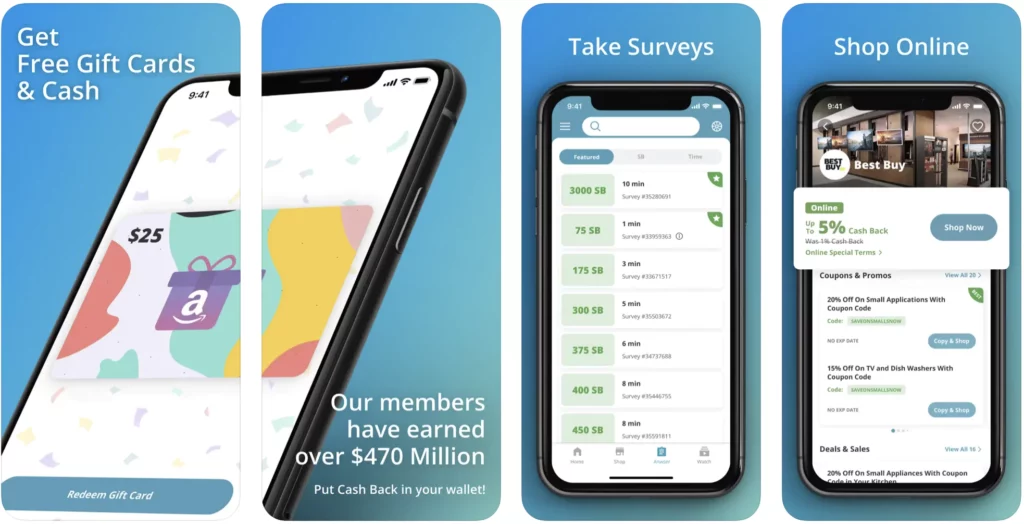 They give you points which lead to gift cards and sometimes cash as well through PayPal. So earning money online in your leisure time through Swagbucks can be done in many ways.
The fun part is that they give every newbie $10 as a welcome bonus.
---
2. Survey Junkie
Survey Junkie is one of the reasonably popular beer money websites that help you make extra money just with your phone.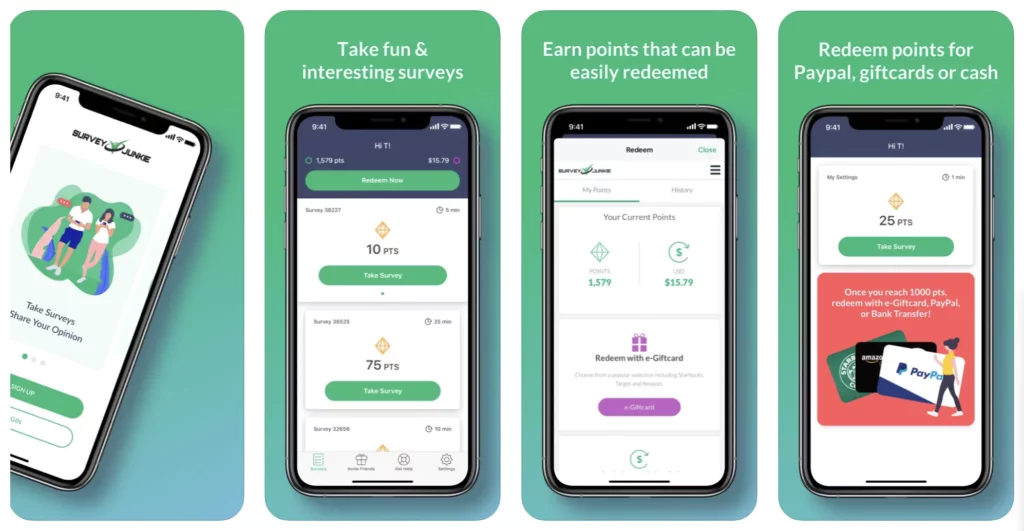 It pays you to take up surveys online. You need not pay to earn membership. The earning potential is up to $3 per survey. You can cash out once the threshold of $5 is reached, either by PayPal or through gift cards.
It is pretty easy because the surveys are based on the products and brands that you use on an everyday basis. The other ways of making money through Survey Junkie is by participating in focus groups, listening to fresh music, and trying out new brands.
---
3. Branded Surveys
Branded Surveys is a platform where you can get paid for giving your opinion. You need to have a PayPal account to withdraw your earned money.
You can make money by answering surveys, taking polls, and a few other things. Branded Surveys not only pay you cash but also provide gift cards.
Branded Surveys initially asks a few simple questions about you. Based on the response you provide, they match your profile to a diversified range of surveys.
You can collect points as you complete every survey. The collected points can be redeemed either as gift cards or cash. With the help of this market research community, you can earn beer money in the comfort of your home.
---
4. LifePoints
LifePoints is a website that pays you for answering online surveys. All you have to do is answer a few questions. In exchange, you get rewarded.
Rewards are usually from the country's some of biggest brands, like Amazon. There are no registration fees. In fact, LifePoints gives you 10 points as a welcome bonus. Here is the step-by-step process:
The very first step is to sign up for free by giving your basic details so that you can get started.
The next step is to complete a survey. Your opinion will be on products and brands that we use frequently.
You will then earn virtual points, which can later be redeemed. The points can be redeemed either as Gift cards or real cash. The choice is yours. If you wish to withdraw cash, you need to have a PayPal account.
---
5. MyPoints
MyPoints helps you earn money just by engaging in several daily life activities like shopping, playing games, etc. Have you imagined playing fun games could generate money for you? Well, MyPoints makes it possible.
MyPoints is the place where you shop if you wish to earn some extra cash. They provide up to 20 points per dollar cash back. They also offer special deals and coupon codes.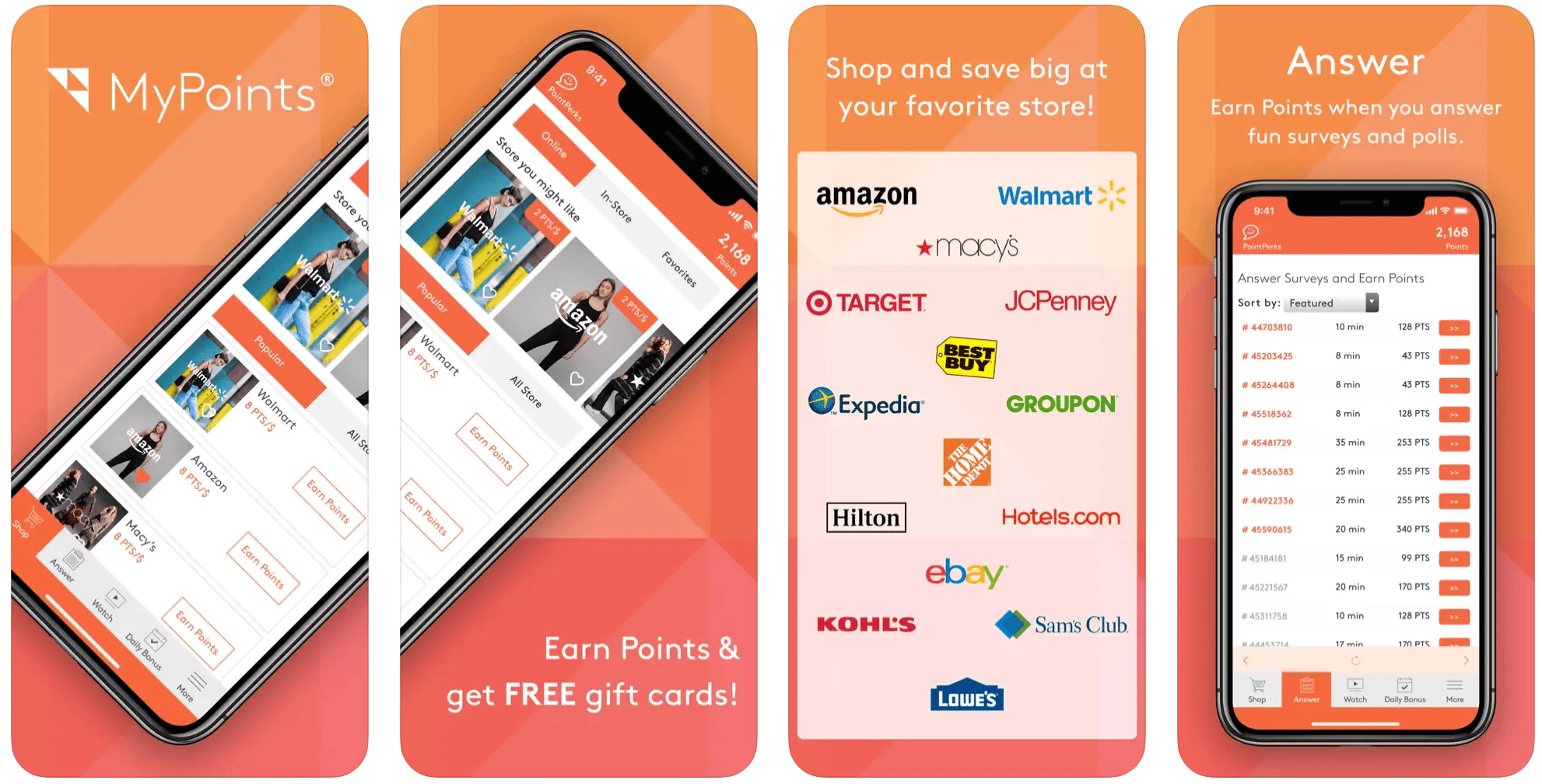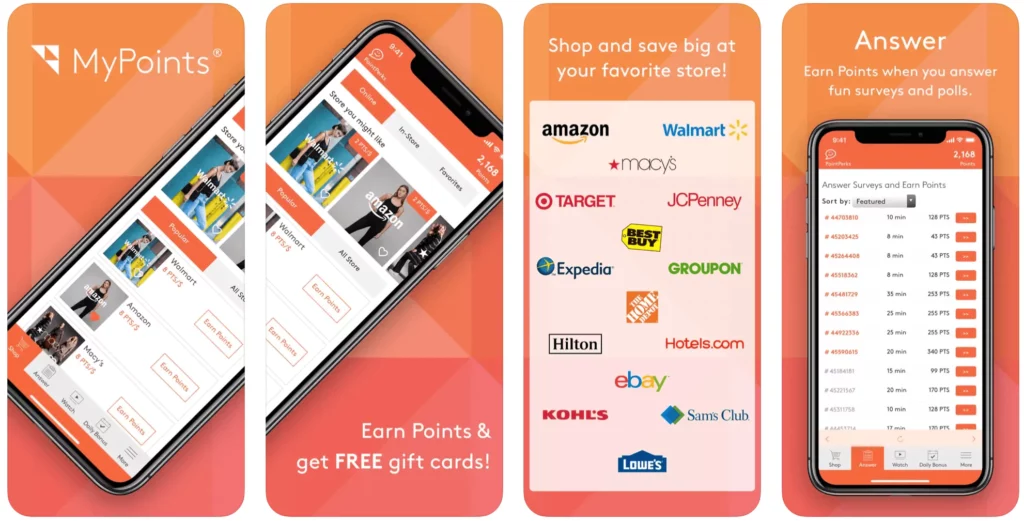 Another way of getting paid at MyPoints is by completing surveys. You just have to share your opinion and get paid for it. MyPoints lets you earn an average of up to 2200 points for a survey, which can be redeemed later as cash or other rewards. This is because big brands and companies are willing to hear your opinion on their products and services.
If fun games and daily challenges excite you, MyPoints is the right option to turn your fun time into earning some beer money. Trivia, puzzles, online mobile games, and bingo are a few areas where you can earn some extra cash. MyPoints provides up to 4 points per dollar for every game.
MyPoints also provide special deals and offers. You can earn points for experimenting with different products that are newly launched. You can also earn points by signing up for services like steaming services and delivered meal kits provided by trusted brands.
---
6. InboxDollars
If you like watching fun videos, InboxDollars is for you. It is one of the brilliant beer money apps that pay you for watching videos, apart from taking surveys.
InboxDollars pays you a welcome bonus of $5, encouraging people to try it.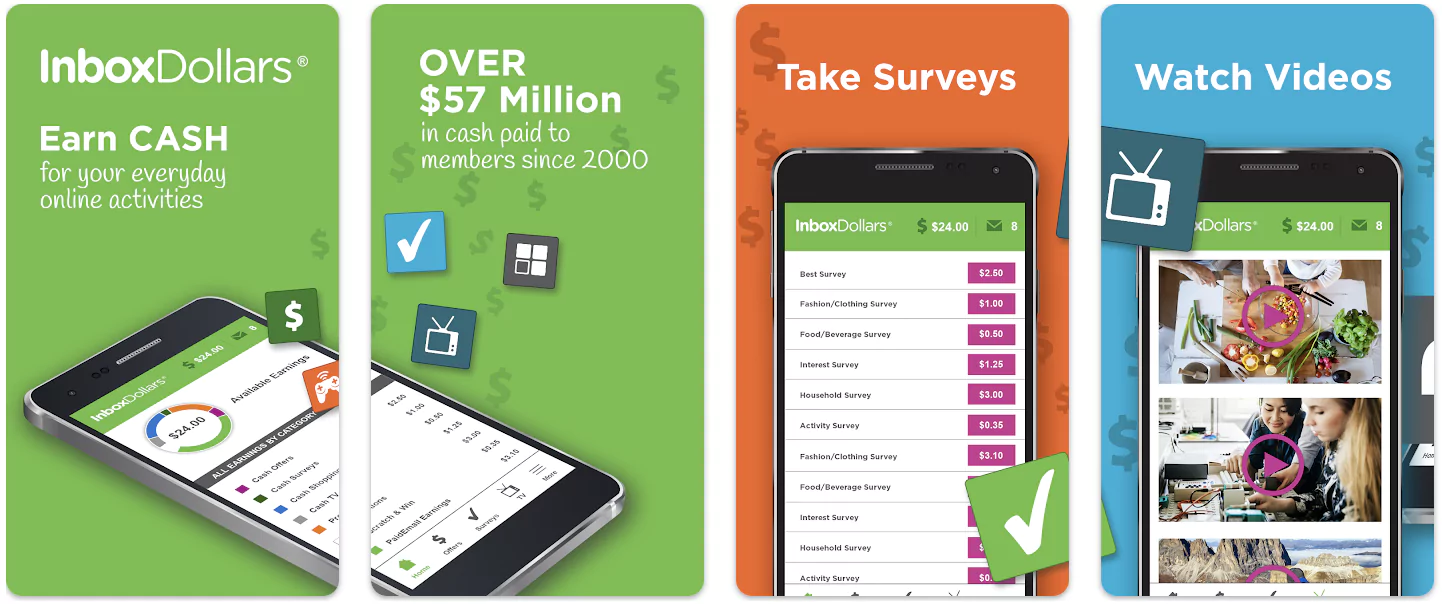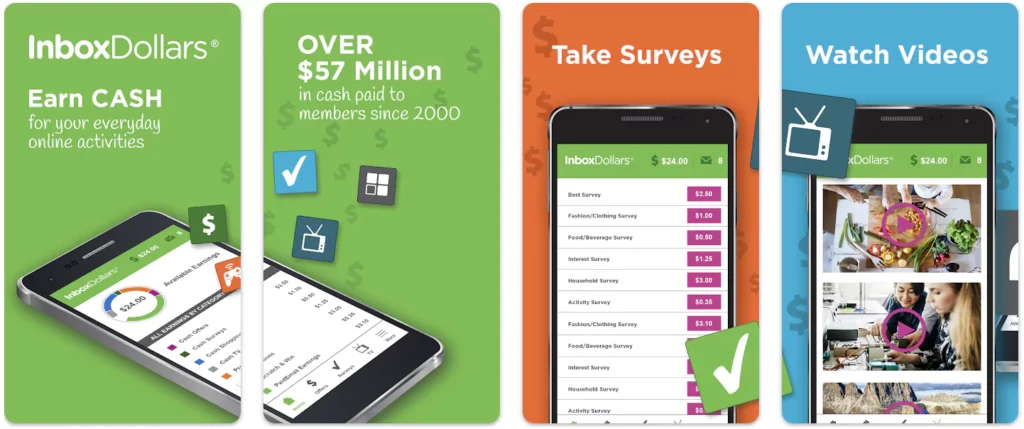 You can just play the video on your mobile or laptop, at the same time, work on something else.
It is because watching these videos doesn't require much of your attention, meanwhile generating extra income of up to $50 per month.
---
7. GG2U
If you are someone who is into gaming, GG2U helps you make your hobby into an income source. Here is how: GG2U is one of the beer money websites that pays you for playing mobile games that are new.
GG2U actually helps you earn coins as a reward, which can be later cashed out. The main cash out is through PayPal, but GG2U also lets you use your coins for several gift cards, sometimes for cryptocurrencies too.
It is one of the globally available beer money websites that help you get coins by providing various opportunities like answering surveys, online shopping, watching videos, and advertisements.
Although taking up surveys is the common method of earning extra cash on websites like GG2U, they pay $10 to $40 or sometimes more, when you complete a game.
---
8. PrizeRebel
PrizeRebel is one of the well-known beer money websites that offer fairly competitive survey options to make some extra money.
Like most other beer money apps and beer money websites, they offer many giveaways to attract people. The minimum payout is $5.
The surveys you answer will earn you points, and you have to redeem them. You need to have a PayPal account to redeem it as cash or you can get various gift cards.
You may opt for the direct bank payment, but that is extremely rare. Another thing about PrizeRebel is that it is one of the globally available beer money websites.
---
9. Prolific
The earning potential of Prolific is above $6.50 per hour, far more than any other beer money apps and beer money websites.
This is because it pays you not for surveys but for the real-time research that you take part in.
You get opportunities to participate in amazing health-related and science-related research and get paid for those. Plus, it is also available globally.
---
10. UpVoice
Unlike other beer money websites and beer money apps, UpVoice is a newer and, at the same time, easier way of making extra money.
It is a research panel just like Prolific, which is more into observing your web browsing and the advertisements. The minimum payout is $10, and you are required to have a PayPal account to withdraw the money.
UpVoice also rewards you with a variety of gift cards, and it has got almost global availability.
---
11. User Testing
User Testing is one of the important beer money websites that fall under the category of testing websites for money.
If you are looking for unique test website jobs, UserTesting is a mandatory site to consider. Because this is a popular website for testing, there are numerous people who opt for UserTesting. The payment is made through PayPal.
Initially, as a newbie, you need to take up practice tests that are usually unpaid. You will start getting paid tests once your practice test gets approved.
For every 20-minute response you give, you will be paid from $10 to $15. However, there are also tests lower than the mentioned pay range.
You have to be really cautious while taking up the sample test in UserTesting, one of the famous testing websites for money, because of the following reasons:
You will be learning about the working of the jobs website tester.
You could prove to them that you are a good fit for such website tester jobs.
You will be valued based on your performance.
Sometimes, you can get a live test which can pay you up to $30 for 30 minutes. You get paid after seven days of completing the given task.
---
12. Cash Magnet
Cash Magnet is one of the best beer money apps that you can go for if you simply just have an extra mobile phone. The good news here is that it is globally available.
Cash Magnet actually takes control of your phone in order to surf the web through a browser. As this happens, you start earning and accumulating points.
You are then rewarded using Amazon gift cards and various types of crypto. You can also cash out the earned reward points, for which you need to have a PayPal account.
If you wish the app to run longer, you may need to download games on your mobile phone. So, it is advisable not to use your main phone to run Cash Magnet, as this completely takes hold of your mobile phone.
---
13. McMoney
McMoney is also one of the globally available beer money apps that help customers see if their mobile network is strong in various regions worldwide.
So if you are someone who is not annoyed by receiving text messages, this app is for you. You earn a few pennies for every text message.
You need to create a PayPal account to cash out. The minimum payout is $1.
Run a few other similar apps to increase your beer money because running this app alone could take a long time to generate enough beer money.
---
14. StepBet
StepBet is one of the globally available beer money apps that helps you track your fitness and, at the same time, pays you for it.
Once you install this app and start using it, you will feel like a close-knit community because other members will travel along with you on your fitness journey.
You have to complete the task every week, which is as simple as walking a certain distance. Challenges are usually for six weeks. The earning potential is $5 to $20 per challenge.
There is no minimum payout in StepBet. You need to have an active PayPal account to get paid.
---
15. HealthyWage
HealthyWage is a beer money reddit app that helps you get paid for losing weight. They provide cash-based challenges that motivate you to lose weight, at the same time, earn money out of it.
How it works:
First of all, you have to calculate your prize
You have to make your bet based on your goal weight, and the time you would take to achieve it. And bet on it.
Be on track toward your goal
Reach the goal and win the money.
It is an enjoyable way of earning money because you have constant support from other participants.
---
16. Fetch Rewards
Fetch Rewards helps you save money when you go grocery shopping. Where you shop doesn't matter because Fetch Rewards has a tie-up with various brands.
You get certain points every time you shop using Fetch Rewards, which can later be converted as gift cards and money as well.
As a welcome bonus, Fetch Rewards provides 2,000 points upon your first shopping, which can be later claimed for a $2.00 Visa Gift Card.
So, if you are someone who does a lot of grocery shopping and still wants to save money, Fetch Rewards is for you!
---
17. Rakuten
Making some extra cash becomes easier with Rakuten, as we all have shopping needs, and most of the shopping is done online nowadays.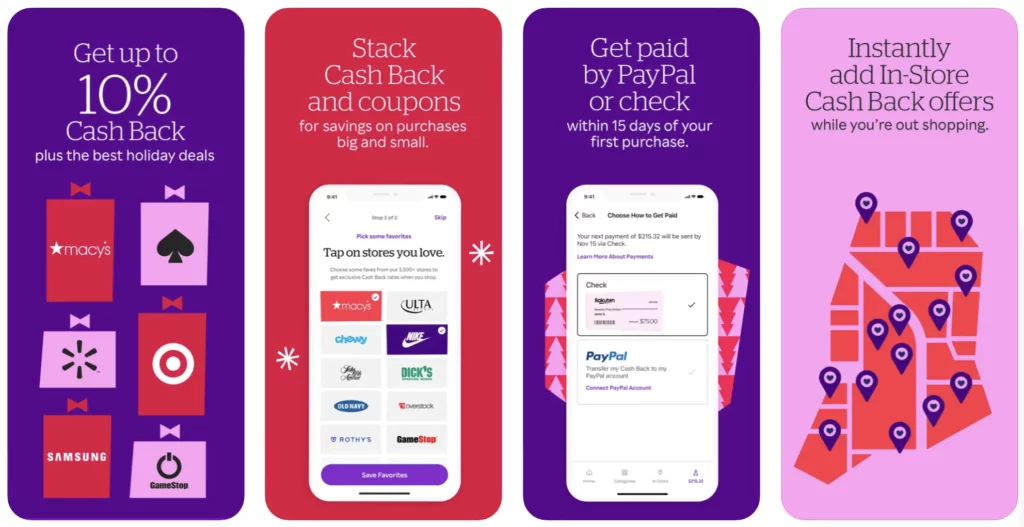 They provide a welcome bonus of $10 for everyone who uses Rakuten for the first time. Rakuten helps you get paid, more like cash back, for every small thing you buy online.
All you have to do is to shop through Rakuten, and the cashback gets credited to your PayPal account. Of course, you need to have a PayPal account for this to work.
Happy shopping and happy saving!
---
18. Mistplay
If you are someone who enjoys playing games, Mistplay is for you. All you need to do is to download the app from the Google play store for free and play your favorite games through it.
Though this app is an android only available game, you can play many more such games for PayPal cash on iPhone as well.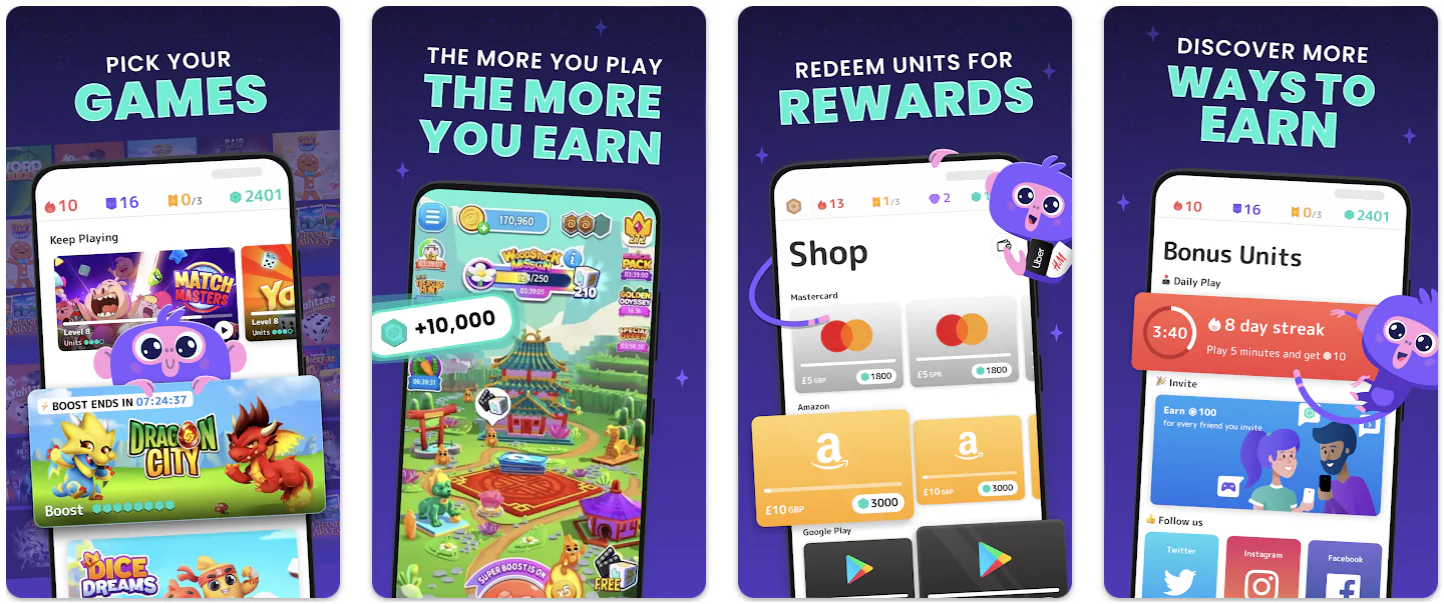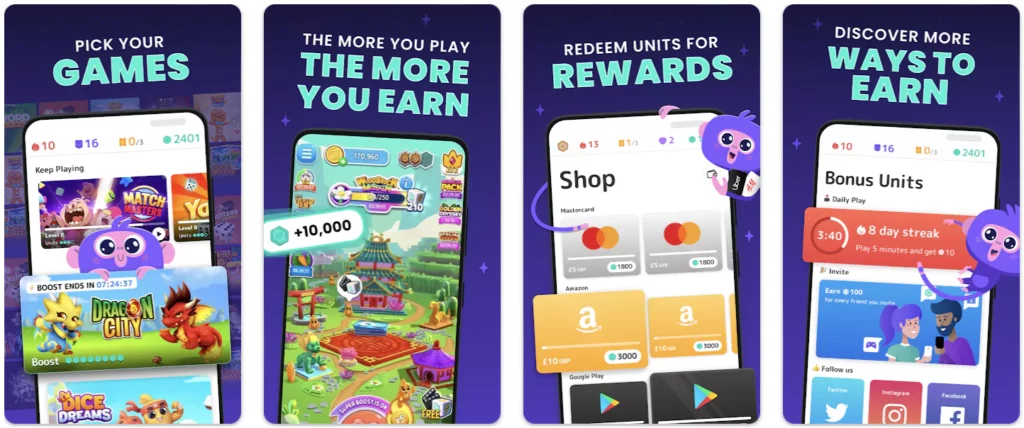 It is a legit app that helps you earn more money as you keep leveling up. In the beginning, you earn units, which can later be redeemed.
The rewards are both cash and gift cards. The only drawback is that Mistplay is available only on android devices.
---
19. Swagbucks LIVE
Swagbucks Live is a beer money app that is available on both android and iPhone. It is an app that helps you get rewarded with money in exchange for answering a few trivia questions.
It is a live game show, and you earn cash for every correct answer you give. Not just that, if you answer all the questions correctly, you can win a huge attractive prize.
Every weekday, the game show begins and ends at a particular time, and you get 10 seconds to answer each question.
---
Tips
Those mentioned above are a few beer money websites that help you earn additional cash doing minimal work. Apart from this, there are also many other similar sites available online. You might be confused looking at many beer money apps and websites.
If you want to try more sites, here are a few tips using which you can know if it's legit or not. There are signs that you need to be aware of, and some of them are mentioned below:
Reviews: When you are new to making beer money, it is essential to understand what it is and how it works. So for that, first, you have to look into the user reviews of the website that you will sign in to, to see how exactly consumers benefit from it.
Earning potential: Each beer money app or website will have a particular way of rewarding the users. The earning potential is the average cash a user can make through the site. Few websites claim that they provide a very high earning potential. This might be true with certain companies, but most of the time, it is fake. So, this is a strong warning signal.
Welcome bonus: Beer money sites provide their first-time users with a bonus. It is called the welcome bonus or sign-up bonus. Usually, sign-up bonuses are given in the form of points. Once you reach a certain point, you can convert those points into cash or gift cards. The catch is that you must be careful of the additional required eligibility tasks if the welcome bonus is high.
Payout: The ultimate aim of these beer money websites and apps is to let users earn considerable money doing simple tasks like taking up surveys, shopping, and playing games. The payout range varies from website to website. So, if a website takes a long time to cash out, you have to think twice about going for it.
These are a few tips that can be used if you want to be smart about making beer money online through websites and apps.
Get Some Money For Beer With These Apps
With this, we have come to the end. With the help of the beer money websites and apps mentioned in this article, you can make additional income with which you can use to go to a movie or spend a weekend with friends and family.
The good news here is that you need not step out of your house.
You can earn just by sitting at home, just with your laptop or mobile phone. And everything is right in front of you.
In this digital era, the opportunities for making beer money are of wide range, and it all depends on you to give it a try and grab some extra bucks.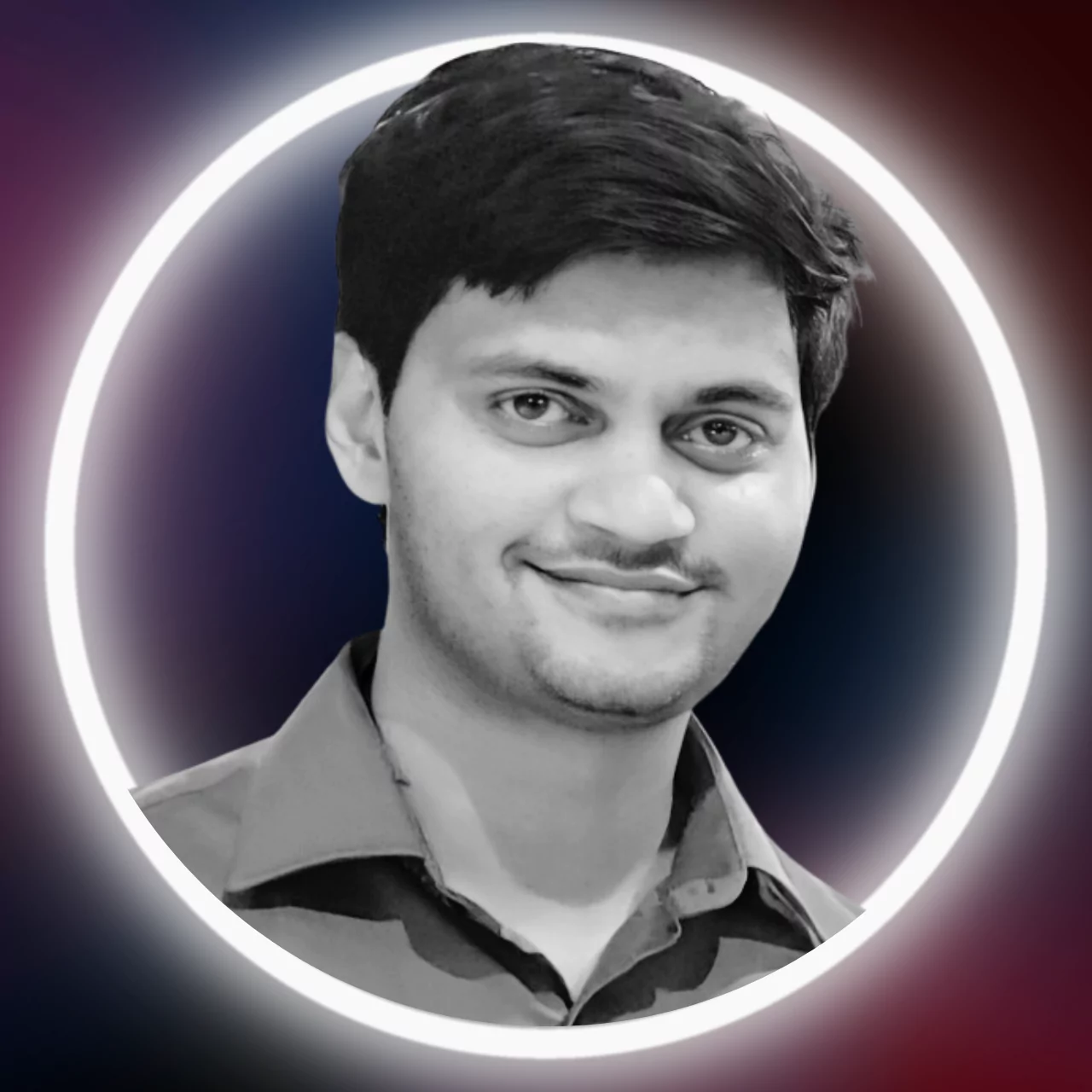 Sumeet is a Certified Financial Education Instructor℠ (CFEI®) and founder of MoneyFromSideHustle. He is an experienced side hustler who replaced his full-time income with side hustles. His work has been quoted on major finance websites like CNBC, Yahoo! Finance, GOBankingRates, CEOBlogNation, SideHustleNation, and more. He has helped thousands of people find side hustles and is here to help you find your extra source of income. More about him.