This post may contain affiliate links from which I may earn a commission without any cost to you. Read our policy for details.
College is the time when every student needs those extra dollars. To get that money here are the jobs for college students with no experience requirements.
Cash is hard to come by when you are a student. You are mostly dependent on your parent's money for all your expenses and study fees.
Here in this article, we will look at the best online jobs for college students with no experience so that you have that extra cash in hand to enjoy life in youth, the time when you have the most energy to do that.
You are already spending the most time in classes and with friends, it does not make sense to do time-consuming jobs for extra money. It will make life harder rather than making enjoyable as it was supposed to make.
You need something that fits in your schedule so that it does not affect your studies. Yet generate enough income to have a vacation with friends or buy a new gaming laptop.
The other thing is you have no work experience right now, so you will require to find online jobs for students with no experience and at the same time build up your expertise in something.
Ways to Find Legitimate Online Jobs for College Students with No Experience
As we said earlier you don't need jobs that need spending hours like at Restaurants. The online world is your friend here as you will be able to work remotely from your room to make some extra cash, just work from home no experience no fees.
There will be no time restrictions and for most of these jobs, you don't need any special degree. You just need good time management to make it work.
All you need is a computer with an internet connection and you can find perfect online jobs for college students to earn money.
Best online jobs for college students with no experience
1. Online Surveys
Online paid surveys are the easiest ways to earn money. I would make clear to you at the start itself that this way will not pay you $1000 per month. But if you are willing to spend half an hour to one hour each day you can earn $100-200 on average per month.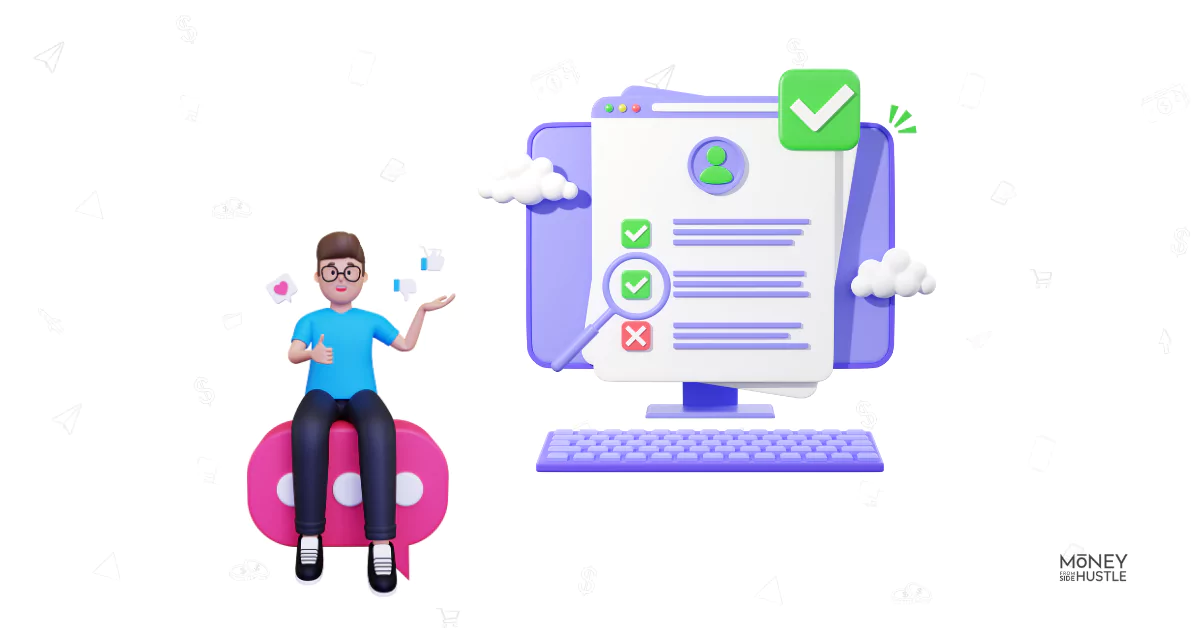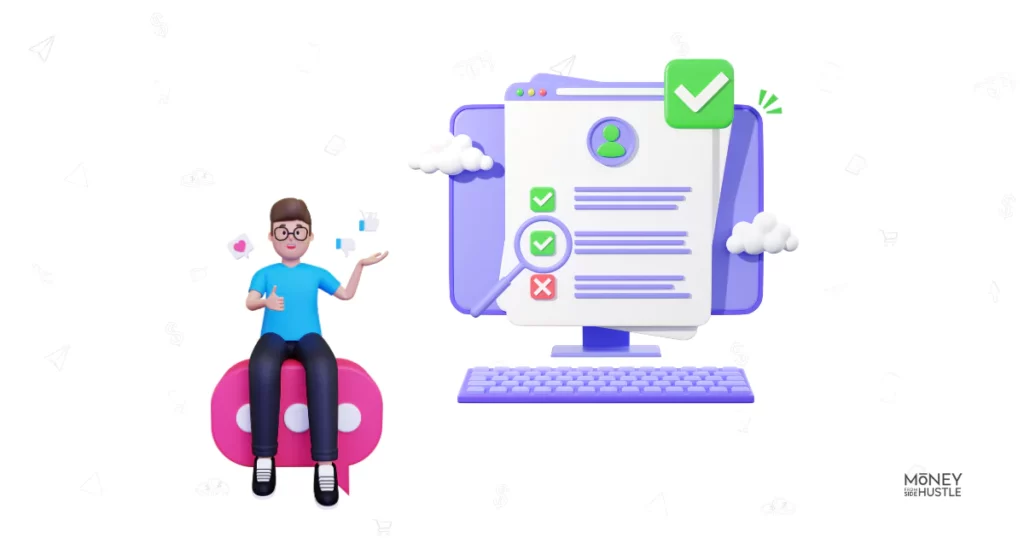 This is a good amount from online jobs for college students with no experience. The key is to sign up at multiple websites to make use of sign-up bonuses. Plus it enhances your chances of qualifying for more surveys.
Don't spend your time on low-paying surveys. Just take surveys that pay at least $1. You can get all this money in your PayPal account.
The best survey sites for college students to earn money are:
Best 15 survey sites that pay money!
---
2. Start Blogging
For anyone looking for a side hustle or passive source of income, I highly recommend starting your own blog.
Setting up a blog to earn money takes some time initially, so I would say you start your blog as soon as possible even if you are not putting much work into it. Within a few months you will start earning passive money.
It can be the best online job for a college student with no experience as the earning potential is unlimited and not much initial investment is required.
Starting a blog is easy, just choose a good hosting service and register a name for your blog, then start writing.
But for earning money it's important to have a strategy in place. That's where many bloggers fail because they don't know what they are doing.
Follow my step-by-step guide to start a profitable blog and you will be earning a side income in a few months like me from this very blog in addition to my job as a scientist.
Your guide to start a money-making blog!
---
3. Proofreader
Proofreading can be a very easy and yet rewarding online job for college students to earn money.
You are already used to reading stuff for your degree. As a proofreader, you have to read the material provided critically so that it's free of errors, typos, etc.
There are many online businesses that are willing to pay proofreaders for their work. Just work from home no experience, no fees.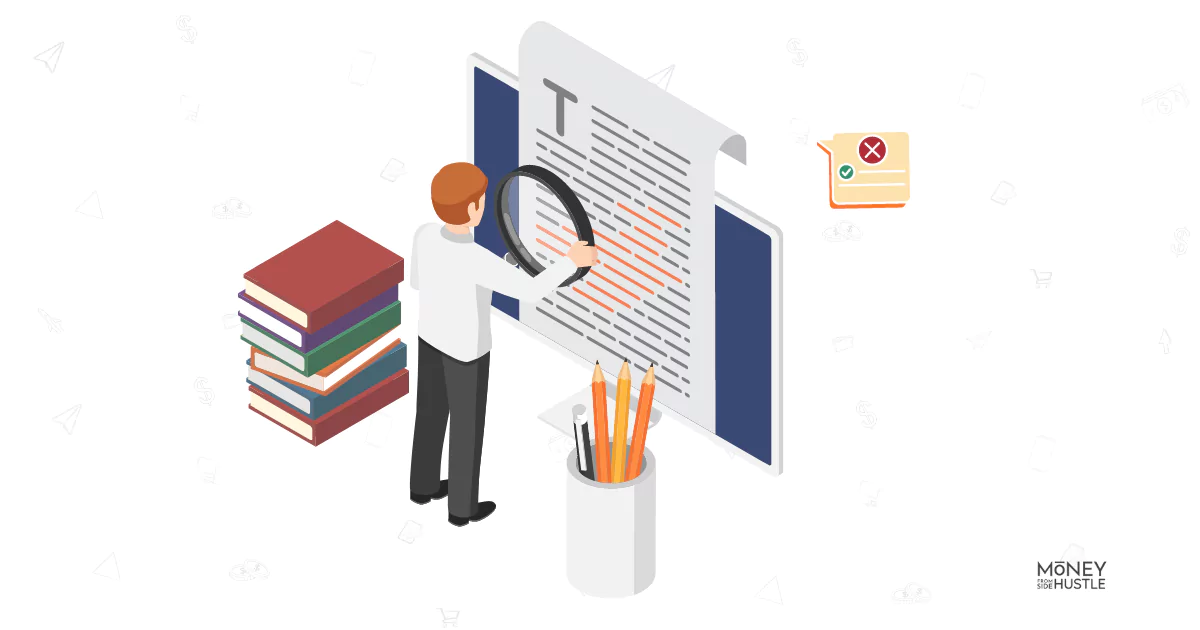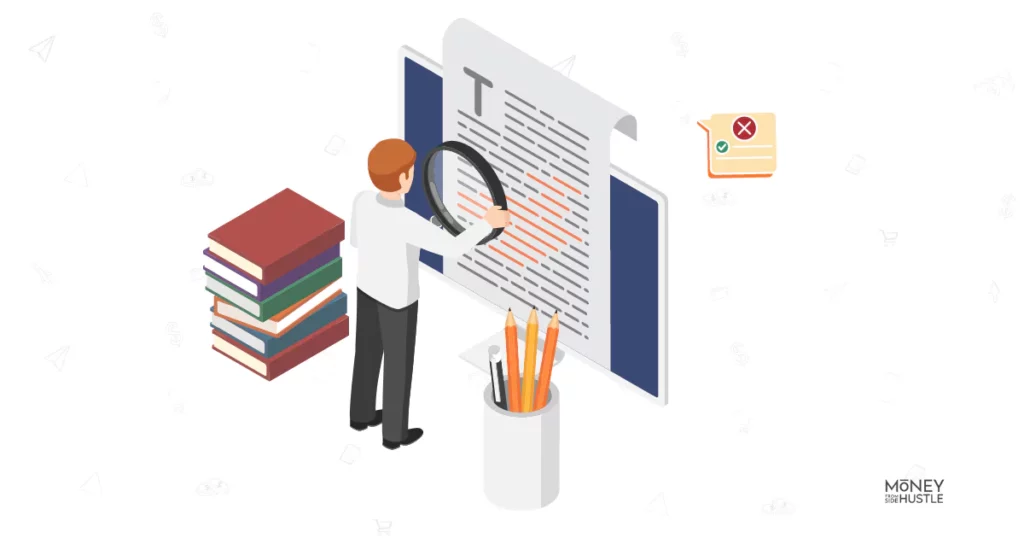 Caitlyn's story is an inspirational one where she made over 40k dollars working as a part-time proofreader.
Now she teaches others to how to do it. You can do it by yourself without these courses but it will take you time to figure out the things that work, where to find the highest paying work etc. If you want to kickstart your earnings, paying a small amount of money upfront as an investment is a good option.
That's why I recommend her course to start earning as a proofreader for college students with no experience. She will teach you all the tools you need and how to land good clients.
Learn more about this free training course here!
---
4. Focus Groups for Higher Payouts
It's a better version of paid surveys we discussed above. You get paid for your opinions, but these are more detailed and take more time. Companies usually conduct these surveys for the products they are going to launch.
Payments are higher generally $100 for one hour. You are selected as a part of a focus group and you take these questions one on one.
You need to qualify to take these surveys. Survey junkie provide access to the focus groups.
A specialized place to join focus groups is Respondent. You have to sign up and provide your details so that you are matched to the surveys that suit your profile.
If you qualify to take some surveys, you can get paid up to $250 for each survey.
It's a great online job (no experience required) to make money as a college student.
---
5. English tutor
There are many non-English speaking countries where parents want to teach English to their kids. This is a good online job for college students with no experience, where you can teach online and at flexible times.
MagicEars is a place where you can enrol as a teacher. You don't need any degree to join, even if you are doing undergrad, you can join.
You just need to pass their small screening test to be eligible.
Then it is all easier, you have to teach predefined lessons to kids aged between 3-12 years. You can spend some hours and earn cash in your free time.
Payments are generally about 25-30 dollars/hour.
---
6. Virtual Assistant
As a virtual assistant, you can help small businesses or individuals with their day-to-day activities from the comfort of your home.
You can be managing someone's meeting schedule, replying to emails or you can be working on social media accounts as a virtual assistant.
You can work out the working hours according to your schedule and earn money. If you find something interesting then it can be a great online job for a college student with no experience.
If you find this option fascinating, you can read this guide on how to earn money as a virtual assistant written by experts who have already done it.
How to become a virtual assistant and start earning right away!
---
If you are good at writing and have some ideas on the things you want to write, then publishing an ebook can be a great online job for a college student with no experience.
It's one-time work and you can earn passive income thereafter.
Just write whatever you have in mind and you think people will be interested to read and publish on Amazon's Kindle direct. After publishing you just need to promote and earn up to 70% of the commission on each sale.
---
8. Design Printables
If you spend any time on Etsy, you'll know just how popular Selling printables are. It's a fun job that pays well.
If you have some interest in designing and have an eye for matching colours and text fonts, you can design eye-catching printables and sell them for money.
You can use free tools like Canva and Stencil to design beautiful designs.
Then you have an option to print your designs on the T-shirts and sell them on CafePress. It's a completely online job no experience required as you don't need to physically sell anything.
---
9. Freelance writing for College Students with no Experience
You would be surprised to know that most of the sites on the internet hire writers to write content for them.
Once a website reaches profitability, owners focus on growing the business and hire someone else to write. They pay 50-200 dollars per article based on your experience.
You don't need any experience, you need to just submit your samples.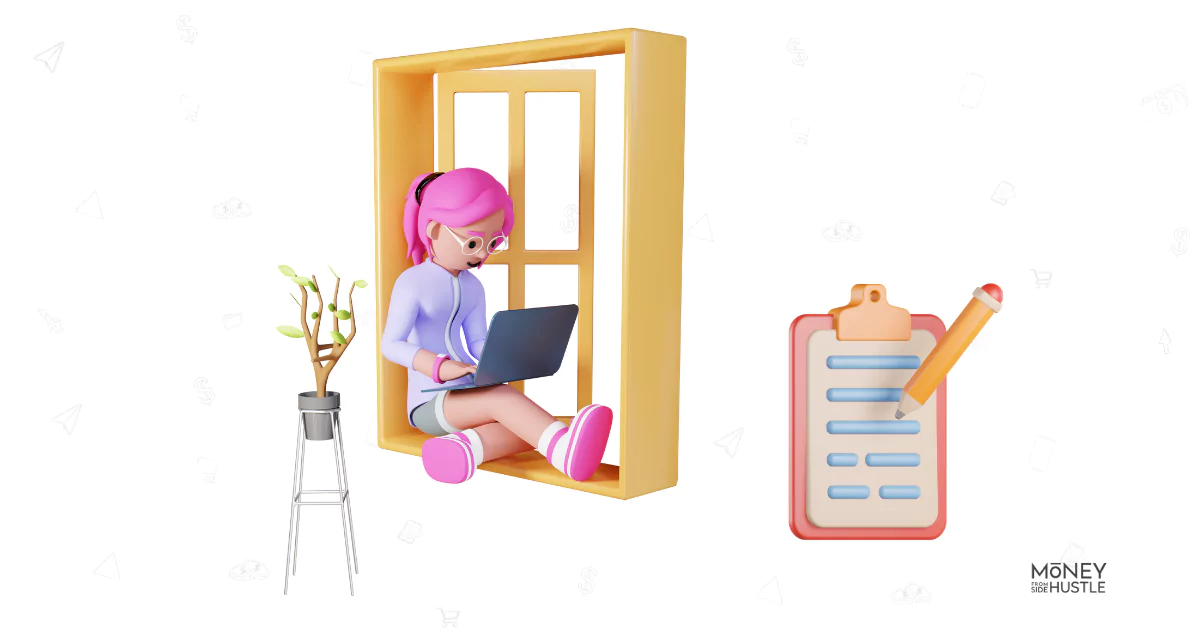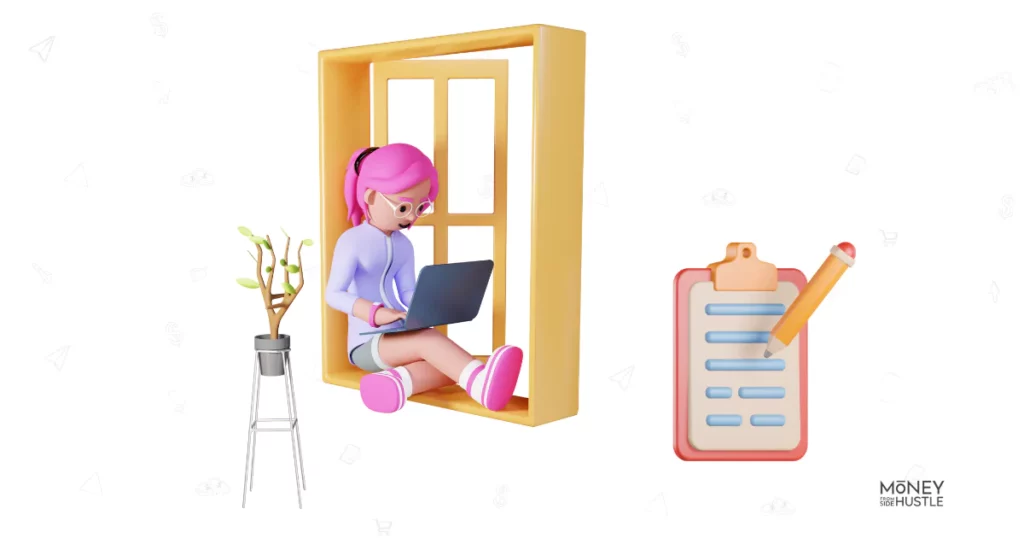 Generally, it's difficult to get clients in the starting, so you can join platforms like Fiverr that have people looking for freelance writers.
On the other hand, getting clients outside of these platforms is generally more rewarding in sense of money.
Read also: Best places to sell college notes for money!
---
10. Data Entry Jobs
Data entry is the easiest of side jobs for college students with no experience. You just need to fill data in specified spreadsheets.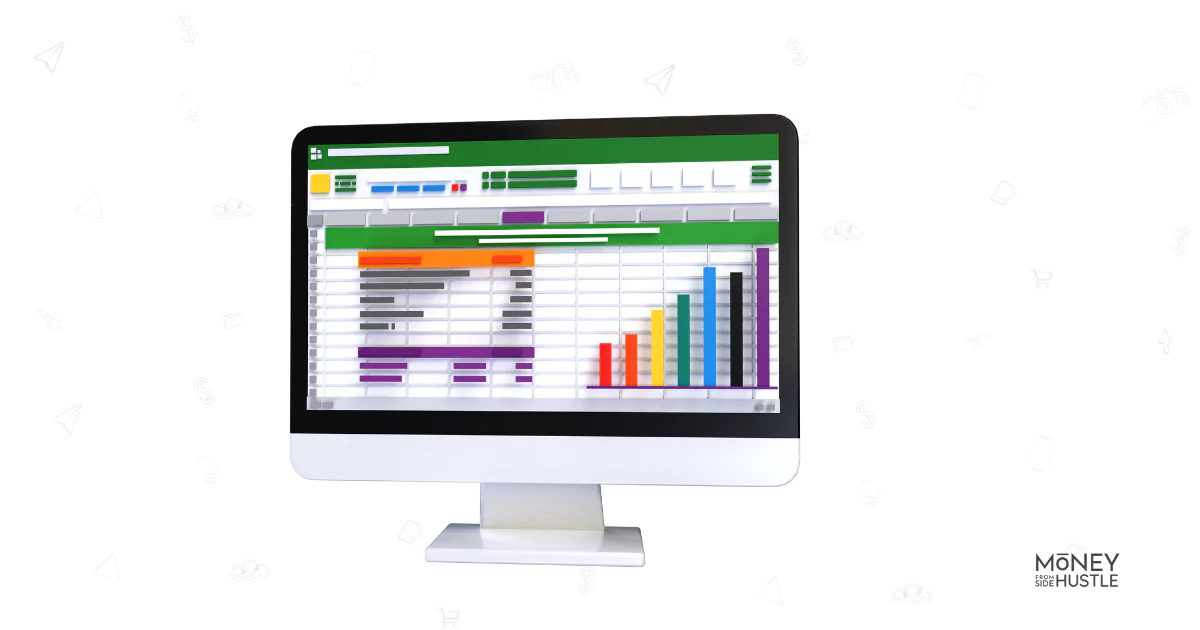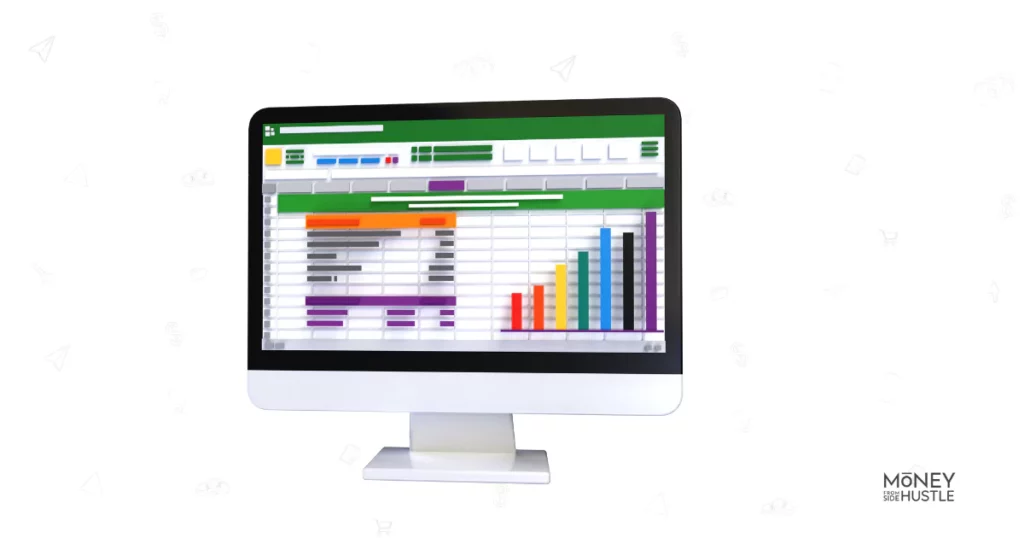 You don't have to brainstorm on anything, it's a straightforward job. A student just needs a computer with an internet connection just work from home on this online job no experience no fees.
The downside is that generally, payments are on the lower side. But once you have built creditability you can charge higher.
---
11. Become a Bookkeeper
If you are good at maths and have a habit of keeping accounts, you can become a bookkeeper.
It's a great job for college students with no experience. You have to just keep account of all finances. There are many small businesses that are good at business but not so good at accounts. They hire people to keep accounts for them.
Now you can keep accounts online and become an online bookkeeper.
You don't need any financial degree, you just need to be good with numbers. Getting the first client will be difficult but once you have built a reputation, you can get more online jobs for college students and more payment.
You can join this course to learn how to land clients and start earning.
---
12. Website tester
Looking for an online job for college students with no experience, we have an easy option for you.
Test websites online and get paid real money. Is it not amazing? Getting paid for surfing websites. Yes, you heard it right! Website developers want to test their websites with general non-tech users before releasing them in public.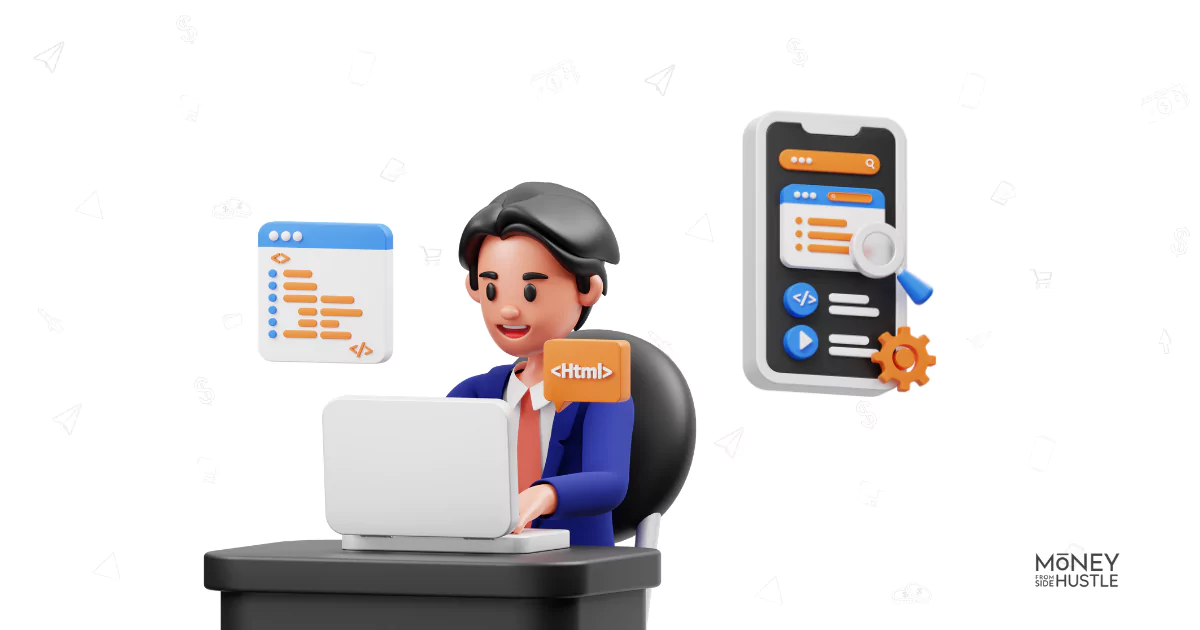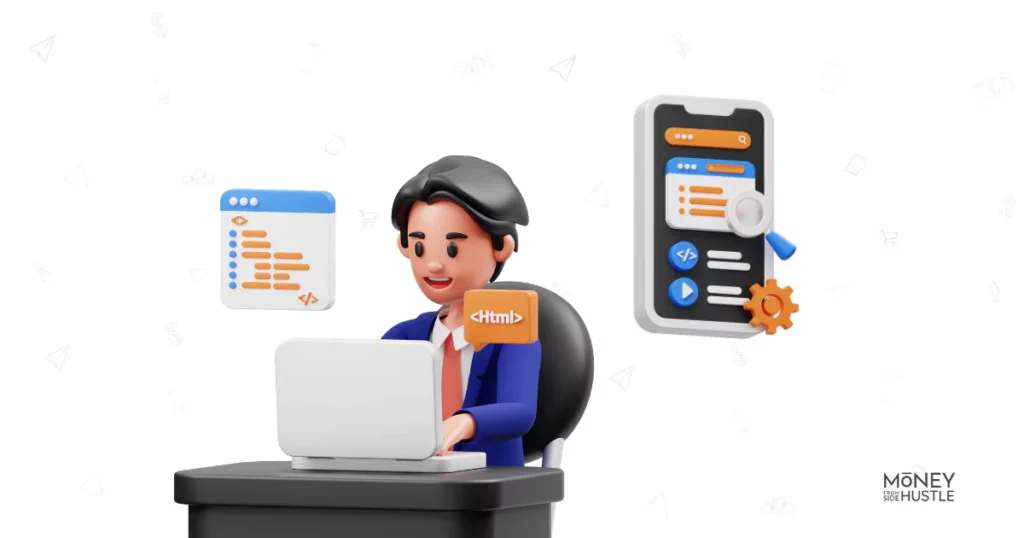 Or they have made some changes in their website, they want to beta test it before release.
As a tester, you get paid real money!
There are websites such as usertesting where you can register to become a website tester and earn money.
---
13. Become a Translator
If you are fluent in two languages, then you can become a translator. There are many opportunities for translators be it translating written documents from one language to another or translating verbally in real-time.
Especially in emerging countries like China where English is less spoken, there is a high demand for translators that are experts in both Mandarin and English.
You can get paid handsomely depending upon the nature of online jobs for college students.
For getting clients you can sign up at websites such as Fiverr.
---
14. Video Captioning
As a video captionist you need to write the audio. There are audio caption jobs available also where you have to type down the podcasts or speeches.
In cases of video captioning more skill is required as you need to sync the sound with the video. Hence the payouts are generally higher than audio captioning.
You can get paid from 0.45 to 0.75 dollars per minute based on your experience.
You just need to sign up at websites like Rev.
After completing the small test, you can start receiving assignments.
---
15. Start a YouTube Channel
If you have a creative mind, you can create content to help people and earn money, as so many people are doing. It's an online job no experience is required to start.
Think about the things you would like to do on Youtube. It can be anything! Stream video games you play and make content related to your coursework making it a perfect online job for college students with no experience as it will also aid in your studies.
Starting earning can take some time like with blogging. But once you get some audience you can get paid for showing ads or you can promote products related to your Youtube channel and earn money making it one of the best online jobs no experience.
---
16. Voiceover artist
There is a demand for voiceover artists. If you like talking and think your voice is commanding or soothing you can become a voiceover artist.
Different kinds of services like podcasts, TV shows and more need services of voiceover artists.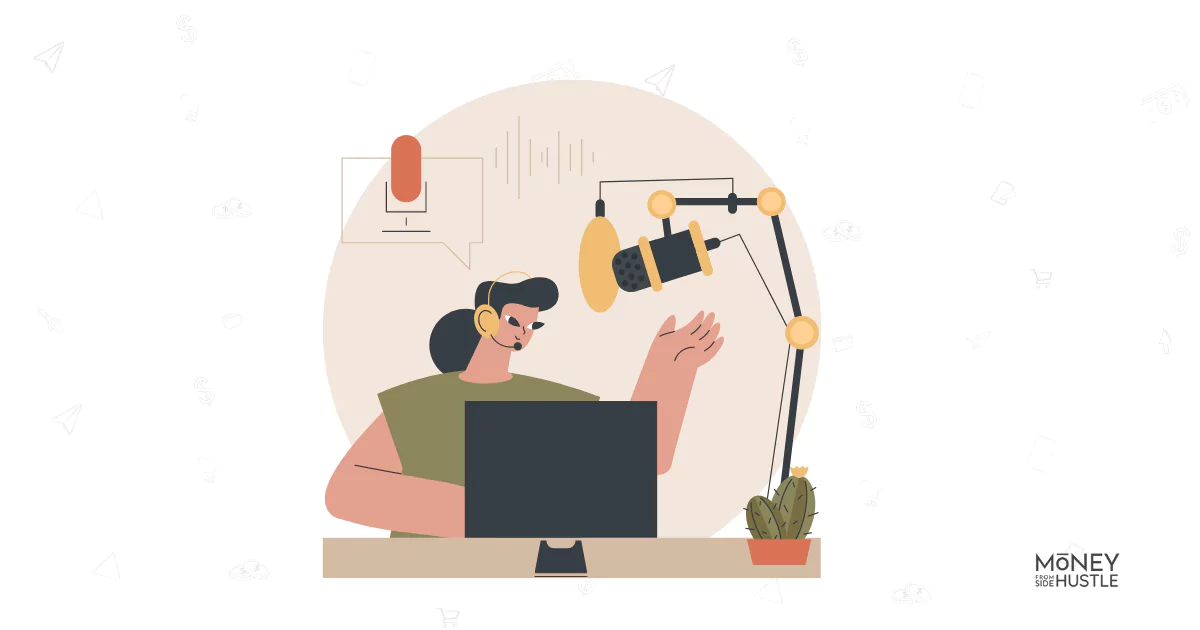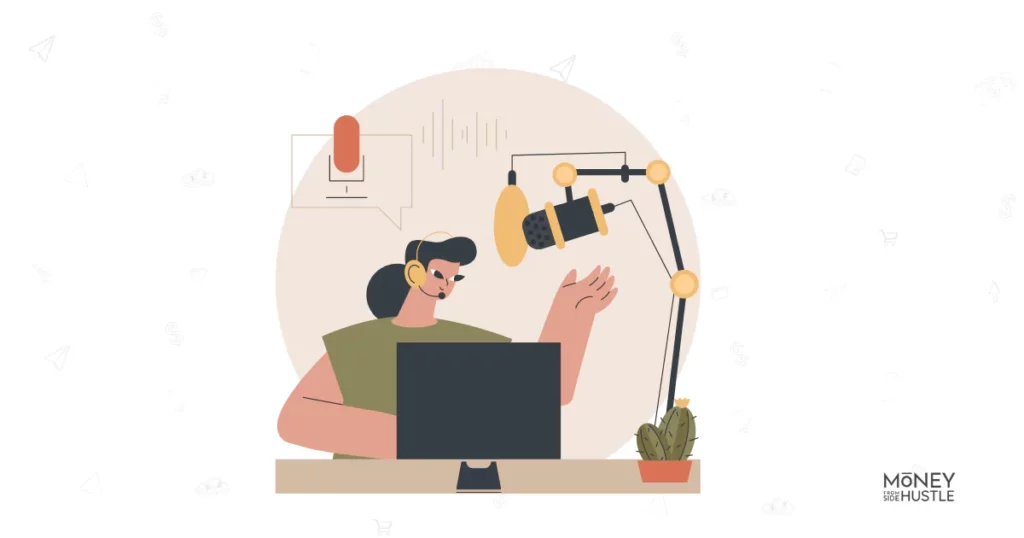 Not many people know about this job hence it can be a great online job for college students with no experience.
For starting you can join websites like Voices.com or Fiverr. Just make your profile and start this new gig.
---
Offline Jobs for College Students with no Experience
If you want more money and you are up for some hours of work then there are some high-paying side hustles for extra income. These jobs are flexible and you can manage your time for quick earning hours.
17. Deliver with DoorDash
Become a Doordash driver and earn money. It can become a perfect job for college students with no experience to earn good cash in their free time.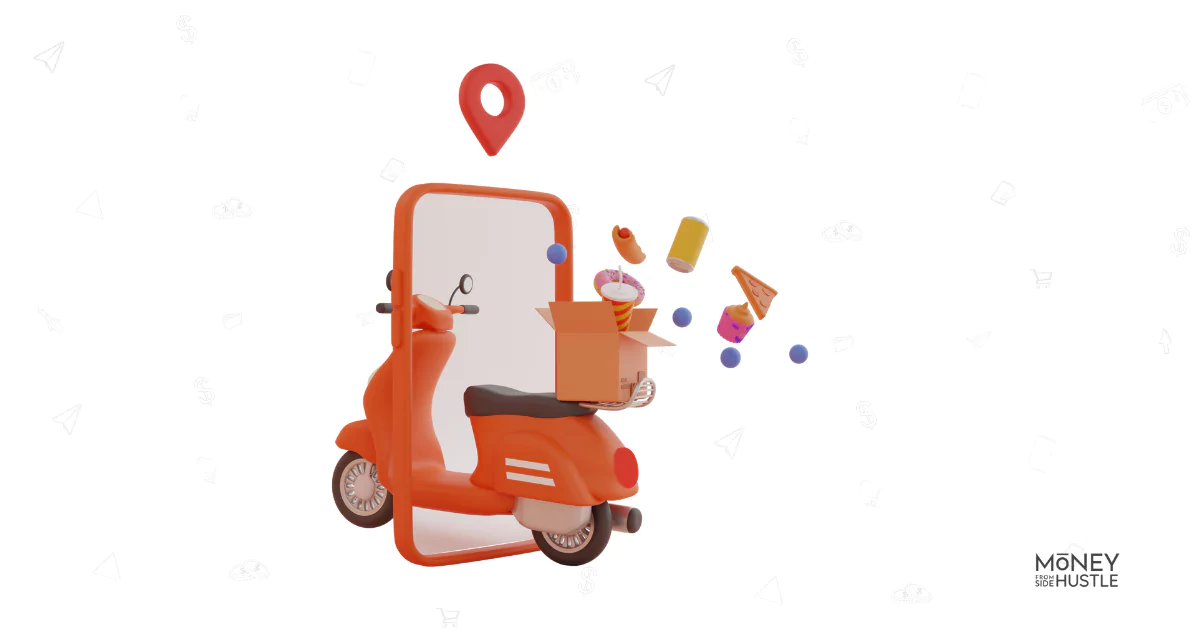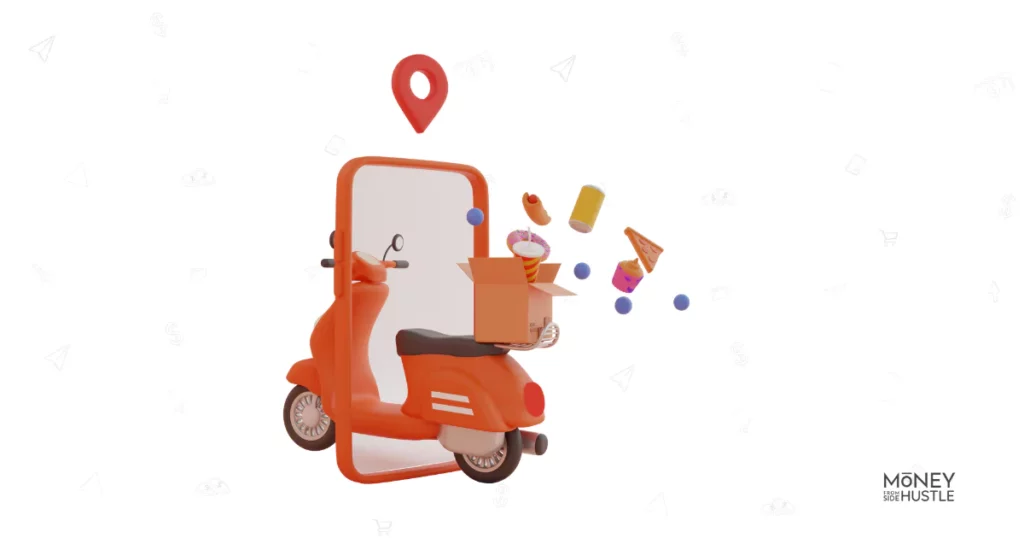 You can deliver meals from local restaurants to the customers and earn money for that. In addition to the charges, you will be getting tips from the customers which will be all yours.
On average, Doordash drivers report $25 earnings per hour.
---
18. Deliver Groceries for Instacart
Instacart is a new trend in side-hustles or jobs for college students with no experience. You can make some real quick money by delivering groceries to customers.
There are no time demands, you can choose your hours to work and deliver available orders in your area.
Apply for the program and when accepted you will start getting orders.
You can easily make 20-30 dollars per hour plus tips. You can also see before taking the order, estimated earnings, and time to deliver.
---
19. Become a Flipper
If you are good at recognizing good deals, you can become a flipper. It's basically buying something cheaper and selling it at a higher price.
You can buy something from local thrift stores and resell it at higher prices or you can Whitelabel some products to market it at higher prices.
Some people have even made careers out of it, so if you are interested, it can be a good job for college students with no experience.
You can join stores like Etsy to resell items.
Try this free workshop to learn basics from the person who earns $100000 doing it!
---
What are the best online jobs for college students?
The best online jobs for students are those that have no time limits and do not interfere with their studies. If it's related to the study field then it is doubly good as it will also count as some sort of experience such as bookkeeping for accounts students.
The list of online jobs discussed in this article are all flexible and well-paying jobs for college students with no experience.
How to make easy money for college students?
Some easier ways to make easy money for college students with online jobs no experience include:
All these options will make you some money. When combined together you can earn significant money for your next vacation.
Related: Apps that pay money instantly to PayPal!
Try These Jobs While In College For Cash
All college students need extra money for one thing or another. This is the time of life when you have so much energy and you can use that extra cash!
Now finding jobs for college students with no experience has become easier than it was earlier due to the online presence of most businesses.
These jobs provide flexibility as well as handsome rewards for students without interfering with their studies.
If you go through this list of online jobs for college students, you will definitely find something that will suit you and will help you raise some cash for your college life. You just need to manage time between studies and these side hustles.
---
Want to Earn More, Try These Resources:
---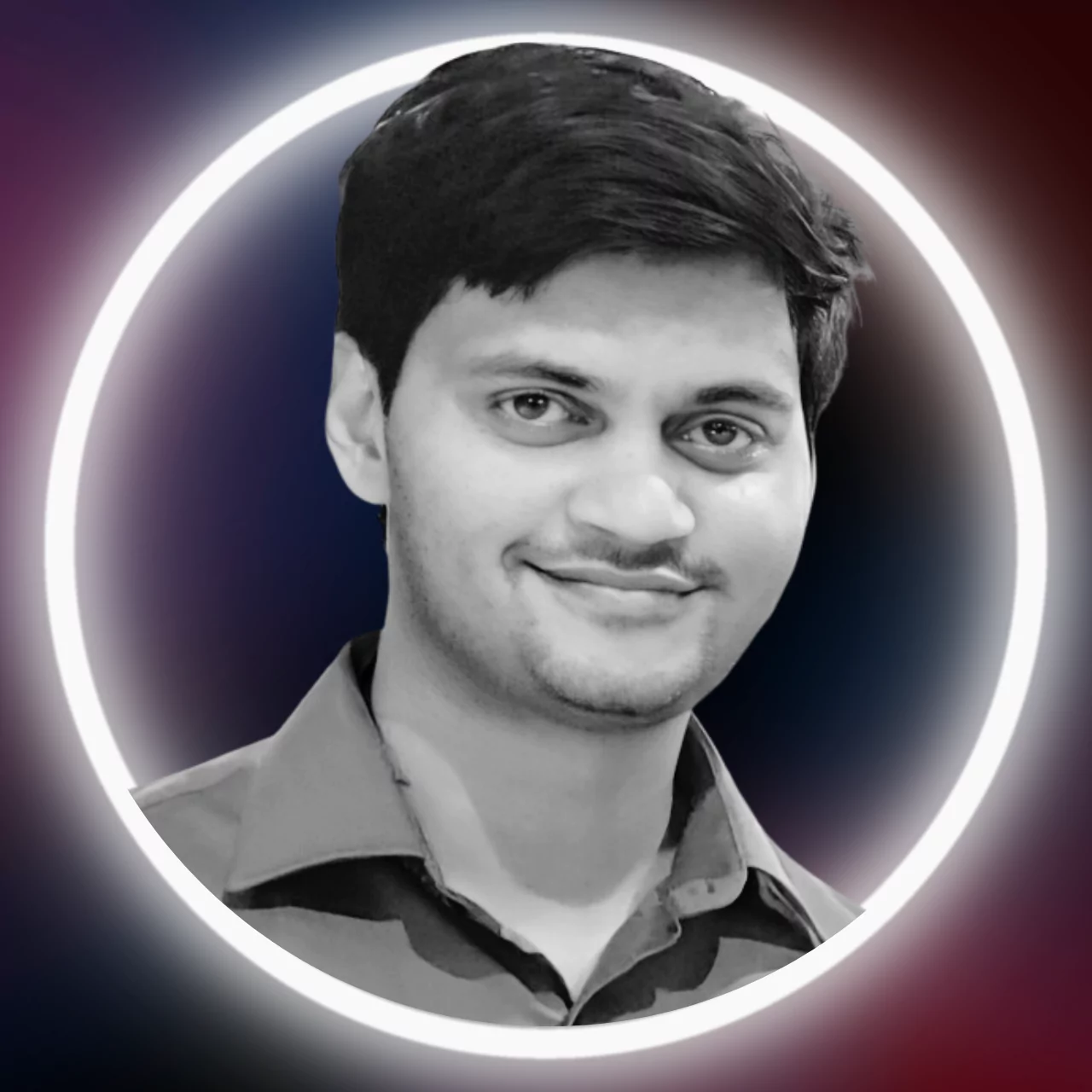 Sumeet is a Certified Financial Education Instructor℠ (CFEI®) and founder of MoneyFromSideHustle. He is an experienced side hustler who replaced his full-time income with side hustles. His work has been quoted on major finance websites like CNBC, Yahoo! Finance, GOBankingRates, CEOBlogNation, SideHustleNation, and more. He has helped thousands of people find side hustles and is here to help you find your extra source of income. More about him.