This post may contain affiliate links from which I may earn a commission without any cost to you. Read our policy for details.

Who doesn't like passive income? Who doesn't want to get money continuously without working for it 9 to 5 every day?
Now in this era of the internet, earning passive income has become a reality, more than ever before. You are here, which means you are looking for the best ways to make passive income.
In this post, I will go through the best passive income ideas for beginners that work today, and I will list them according to work required.
Generating a passive source of income takes much more effort in the starting before it becomes passive in the true sense.
So you should have realistic expectations, and passive income generation goals should be long-term.
What is Passive Income?
So what is passive income? How do you define passive income? Can we say earning money with online paid surveys is passive income?
No, we can't! Earning money with online paid surveys is not a passive income idea because it takes the same effort each time to make the same money.
So by definition, passive income means a "Source of income that needs minimal effort and resources to maintain while it keeps on generating the same or increased revenue".
In short, passive income resources should free you from your work commitments and make your time free for activities you want to do while sustaining your finances. Writing books and investing in dividend stocks are examples of passive income sources.
Everyone should aim to create multiple streams of income for financial independence.
If you want to start accumulating wealth long-term, you can't avoid stock markets. You can invest yourself, but there is a longer learning curve. If you want to shorten the learning curve and avoid losing money like I did (I take that as the fee I paid for learning), you can take an $89 yearly Motley Fools subscription and save time and money while picking the right stocks.
How to Create Passive Income Streams
I will not say I will give you some magic way to earn passive income in 7 days or a month. But I can help you in finding the best passive income ideas so that you can become financially independent.
You need to take the first step today so that you can enjoy your life while you keep earning money without putting in more effort.
First of all, find what you have to sell. What you can offer for money? For example, do you have knowledge that people would want to buy?
Then the next step is how you are going to exchange that for money: If you have knowledge then how you are going to sell so that it becomes a passive source of income.
If you offer counseling or one-on-one help, then it will not be a passive source of income, as you will need to work every time the same amount for that money.
If you can create a book or a video tutorial by putting in one-time effort upfront, then it will be a passive income source for you.
Here, I have put up a list of the best passive income ideas for beginners that will generate money.
Best Passive Income Ideas
Millions of people make passive income online with multiple income streams. There is no reason you can not do it.
There are different approaches on how to make passive income. The types of passive income streams have been divided into the following categories:
A. Passive Income from Money You Already have
This type of passive income is based on where you let your money earn you more money. You have to invest your money in the right places so as it earns you more money.
Have you heard "rich people tend to get richer"?. That's because they know how to make passive income with money. Let's learn how to make passive income with your money.
B. By Creating Resources for Passive Income
If you are starting your financial journey or otherwise are not able to create enough money yet, you can always create resources that will generate passive income for you in years to come.
This option takes more work because creating any income-generating asset takes hard work. But if you follow the ideas in this post, after putting in initial hard work you will have passive income assets in hand.
C. Passive Income by Saving Money
I truly believe in the idea that every dollar saved is equal to a dollar earned. If you can cut your unwanted expenses which do not affect your lifestyle then your financials will be much healthier.
Saving money is in the passive income list because these listed methods work on auto mode and you don't need to invest time to save money.
D. Other Innovative Ideas for Passive Income Streams
Then there are other different passive income strategies where you can leverage different things to create passive income. You can rent your stuff such as your empty room or backyard.
These ways create money resources from things which you don't need.
Use Your Money For Passive Income Investments
1. Real Estate Investments
Real estate has been the number one passive source of income for generations and still is. The only change is that now it is much easier and is within reach of every common person.
You don't have to buy properties and you don't have to deal with brokers without being in fear of being ripped off. Long gone are those days when only a few were able to use the potential of real estate markets.
Now with a tap-on app and only $500 investment, you can be a part of this business. You will have heard the phrase "don't put all your eggs in one basket" repeatedly in the investment world.
Well, this is your chance to put your one egg in another basket that has minimal risk.
Real estate investment trusts (REITs) are the way to go if you don't have the time and resources to invest in real estate. They manage properties that produce income, and profits are distributed to all members equally like mutual funds.
YieldStreet is the best among these funds that specialize in REITs.
Join YieldStreet now for FREE to start investing in Real estate!
---
2. Invest in Savings Account With High Interest
Yes, we know it is obvious, but many people don't realize that even a small change in interest rates can boost your earnings.
Nowadays online saving account offers the best interest rates and you don't need to close your earlier accounts to open a new one.
If you have money sitting around and don't know where to invest or prefer the safe option of saving accounts try this online saving account.
You can open a Saving Account in a Bank savings account which has no fee.
You can get a bonus for opening a new account depending on the offers running at the time.
---
3. Invest in Dividend-paying Stocks
A dividend means the cash a company pays to its shareholders out of its profit. These are generally companies that are well-established and don't need to reinvest their profits for growth.
If you can make a portfolio of reputed companies that have a history of paying good dividend amounts then you can generate passive income each year. This residual income idea is used by many financial experts worldwide.
If you do due research and choose good companies you will also get share price appreciation other than dividends. This is one of the best ways to make passive income for beginners.
Right Now M1 finance is the best platform to start investing passively. Now get the most out of M1 when you sign up for a one-year free trial of M1 Plus (a $125 value).
---
4. Invest with Robo advisors
Similar to REITs now everyone can also invest in stocks no matter how small the amount thanks to Robo advisors.
Robo advisors are the digital platforms that invest based on algorithms. They make investments based on your goals like aggressive or safe.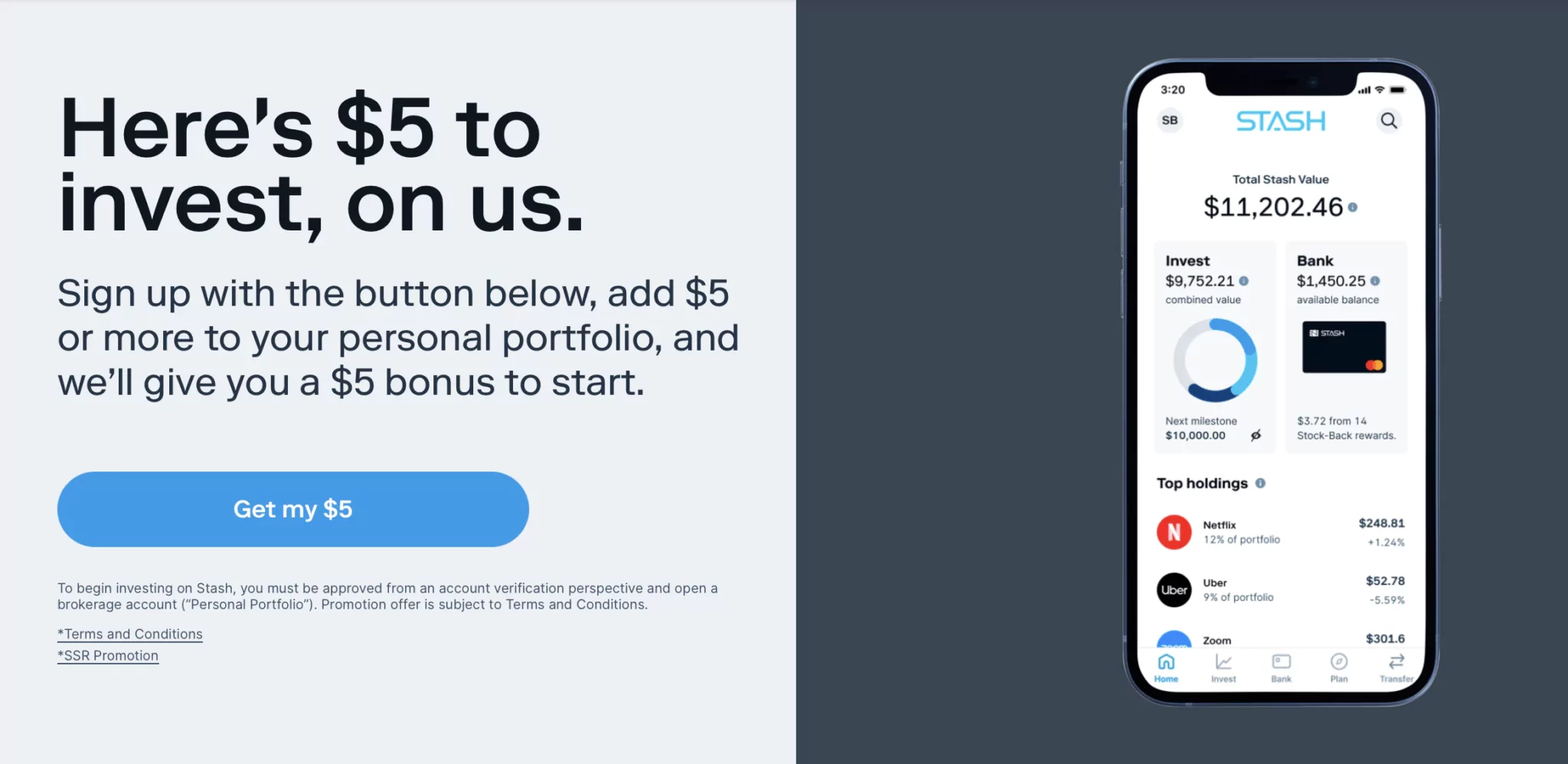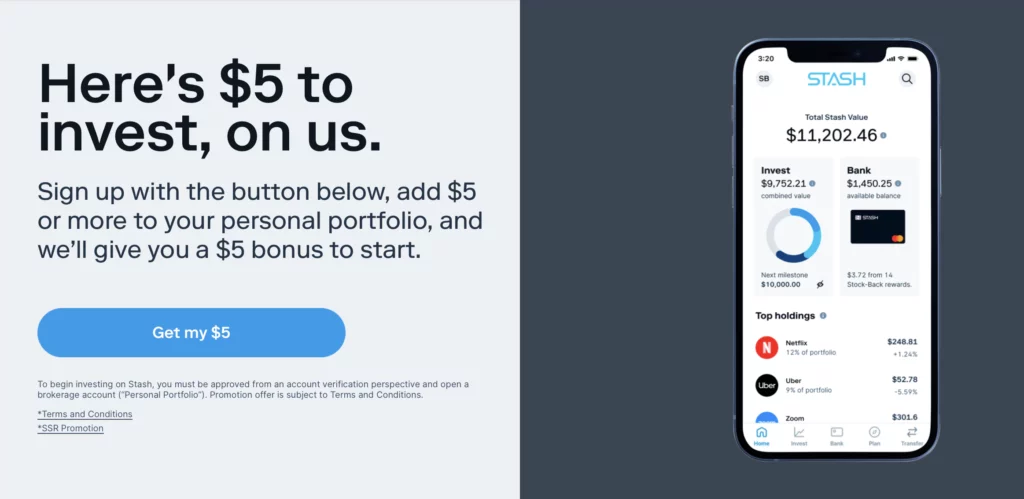 Stash is one of the best Robo advisors out there and you can start investing with the bare minimum. Plus you will get a $5 Sign up bonus*.
Open an account with no minimum deposit.
Answer a few questions about yourself: your financial life, your investment goals.
Based on your answers and risk tolerance, Stash will recommend an investing plan to build a personalized portfolio.
Receive your Bonus
You are ready to go investing with these best passive income investments!
To get the maximum out of your 401k plan, there is specialized Robo advisor Blooom. They give you a free analysis of your current investment plans to educate you about hidden costs. If you are not happy with your current plans you can use Bloom service at a bare $10 fee.
---
5. Peer-to-peer lending
Peer-to-peer lending (P2P) means loaning money to other people. Not literally! You join platforms like Lending club which has both people like you and borrowers who do not qualify for traditional loans.
They facilitate transactions at higher interest rates than normal lending banks. Though the risk is a little higher, you can easily earn 5-10% returns.
Enjoy the higher returns. Just be prepared that there are higher risks. Even though companies do credit checks but there is always a risk of losing your money.
---
6. Earn with PeerStreet
You can earn 5 to 9% interest with PeerStreet. It's similar to peer-to-peer lending, the major difference being here the loans are backed by real properties. Hence the risk quotient here is lower.
You need at least $1000 to start investing with PeerStreet and currently only accredited investors can use it.
So if you want to loan money for higher interest rates with securities then start lending with PeerStreet.
---
7. Become An Investor
You don't have to be a big angel fund to fund small startups. You can start low and invest in local businesses like restaurants and shops.
Provide money to these small businesses and become partners or receive some cash flow with decent returns.
There are a few websites and apps that connect small investors and businesses to make the process convenient.
Worthybonds is a good place to start and generate a passive source of income.
---
Build Resources For Passive Income Streams
8. Start Your Blog for Passive Income
Starting a Blog is my favorite side hustle to generate passive income online. When it comes to best passive money ideas, blogging is on the top.
After a few dollars of investment and starting work to set up 30-50 posts, it does not take much to maintain this income resource. People have made "millions", you heard right! Millions from blogs.
I myself am making $5,000 per month without much effort. That is the reason I recommend everyone who is interested in creating multiple income streams to start their own blog.
It's doesn't matter if you think that you have bad writing skills, it's just an investment of few dollars. If you get the hang of blogging you might earn a full-time income and it will become an income-generating asset.
Your blog will earn money for you day in and day out even when you sleep. It can become a great passive income for college students.
I recommend using bluehost to start your blog and here is step by step guide to get you started.
---
9. Create A Course
You got a skillset or expertise which might help people. Create content around it to help people. You can create a video course or a guide to be sold.
With this passive income idea for beginners, it will take only a one-time effort to create a course and it will generate you a passive income online in years to come.
Now it has become so easy to create courses as a passive source of income with the help of platforms like teachable. You can also share your content on teachable and get in front of 3 million users.
---
10. Create Ebook for Passive Income
Creating a book is a great idea to generate passive income. You put effort upfront to create a book and it generates revenue for years. Writing a book during college can become a great passive income for students.
Nowadays, you can create ebooks and promote them on global platforms like Amazon and you don't have to deal with publishing houses to publish your books. If you price more than $1.99, you get to keep 70% of the sales.
You got a skill, write about it, write a how-to guide or write anything which solves someone's problem and you will be on your way to earn money with this passive income strategy.
---
11. Audiobooks
There has been a steady increase in people interested in audiobooks. This has resulted in an increase in sales and thereby audiobook creators.
There are a lot of places where you can create audiobooks. You can use Fiverr to create and promote your audiobook. You just have to take care of few things.
Like in the case of books there needs to be an audience for your book. Your Voice should be clear and audible to listeners. Try to include tone variations to make listening interesting.
If done right selling audiobooks can be the best passive income idea.
---
12. Start Your YouTube channel
Vlogging has become more popular than ever, and more and more people prefer watching videos online to reading long texts.
If you can create good video content and have editing skills then you can make money with youtube and it can be a great passive source of income.
You need to pick the right niche and need to have appeal to the audience. Connecting with the audience is key. If your content connects with the mass then you have a hit in your hands.
When you have an audience and subscribers, you can display ads and give affiliate links to earn money from youtube. It is one of the best passive income sources for college students.
Here is how you can start a successful YouTube channel.
---
13. Sell Printables for Passive Income
You can sell printables on Etsy for passive income. If you have an eye for design and can create eye-catching designs then you can put a one-time effort to create printables that will give you money every time someone buys them.
Printables can be planners, to-do lists, greeting cards or decorations, or calendars. If your printable start selling, then this can be one of the best ways to make passive income.
Use services such as CafePress to earn with this side hustle.
---
14. Sell Stock Photos for Passive Income
If you are a good photographer and tend to click good snaps, then this hobby can create a passive money stream for you.
If your photos are good and of high quality, you can make good money.
There are many platforms, such as Shutterstock, iStockphoto, etc., that sell quality photos from contributors.
Just sign up there and become a member. Upload your photos and start making passive income from your stock photos.
---
15. Podcasting
If you know how to monetize correctly then Podcasts can be one of the best passive income ideas.
It will be difficult for starters to make a successful Podcast.
Most bloggers who are successful with their websites tend to create additional passive income sources in form of Podcasts successfully.
Podcasts also build up your audience which you can monetize later hence becoming a great passive source of income.
---
16. Flip Domains For Money
If you know what you are doing then flipping domains can be one of the best passive income ideas.
Generally, people buy domains at low prices between 3 to 10 dollars and sell them in multifold if there is demand in the future.
It all depends on your luck if there is demand for that domain in the future. You need to do some keyword research so as to find what can be in demand in the future.
You can use Flippa to flip domains.
---
Passive Money With Saving Money
17. Online Discounts
How to make passive income with shopping? Now you can get paid for the shopping you normally do!
Join Cashback apps and get free passive money now for shopping on Amazon, Apple, Walmart, Macy's, Kohl's, Target, eBay, and more!
These apps are absolutely free to sign up for and use!
Here are some of the most popular cash back apps available:
The cashback amounts can be from 1% to 20% depending on the store and offer going on.
All these small amounts add up over time and you can get a lot of absolutely free money at the end of the year. You can use this money for regular shopping or some big-ticket item shopping.
---
18. Cut Your Spending With Trim
Trim is an awesome personal finance assistant bot that you can use to cut your expenses.
It helps you save money by negotiating your monthly bills for you (e.g. cable, Internet, cell phone, etc.). It will even help you cut the ones you don't need.
Overall, Trim has helped its users save over $1,000,000 every month. All the money saved is free money earned.
---
19. Cut Your Car Insurance Costs
Your car value depreciates every year even if you don't use it. This is called value depreciation and it is inevitable.
But you are always paying high insurance costs for it.
Check on Insurify and save thousands of dollars with this beginner passive income strategy.
---
Other Great Passive Income Ideas
20. Advertise with Your Car
You know you could use your car as a property to display advertisements. How to make passive income with your car? Now you can show advertisements on your car and get paid for that. You can earn a few hundred dollars every month with this passive income idea for beginners.
You can use Wrapify services to earn money with car advertisements. How much you earn will depend on your location and how much you drive.
Just register and they will verify your details and you can start showing advertisements if approved. An easy passive source of income for people with cars.
---
21. Dropshipping
Many people make thousands in passive money with dropshipping.
You can also do it, you just need to keep in mind key aspects of dropshipping business. It's a really simple business where you are only responsible for marketing and someone else is responsible for manufacturing and shipping.
Before starting you need to calculate your margins, how much you need to price the items so that they are competitive with competition as well as generate profit for you.
Once you have sorted all these things, dropshipping can be the best passive income idea for you.
---
22. Become A Social Media Influencer
Nowadays social media influencers are a thing. You can earn pretty handsome money if you can get a good number of followers.
Basically, you get paid for posting on social media. Brand contact you and pay you to reach your audience. You get sponsored products to use and promote free of cost. You can share affiliate links in your posts to earn money with this beginner passive income idea.
---
23. Rent Your Possessions
Everyone owns a lot of stuff such as homes, cars, the backyard, etc. But if you are not always using these things, then you can use them as a passive source of income. You might have some spare room to rent and some space in the backyard.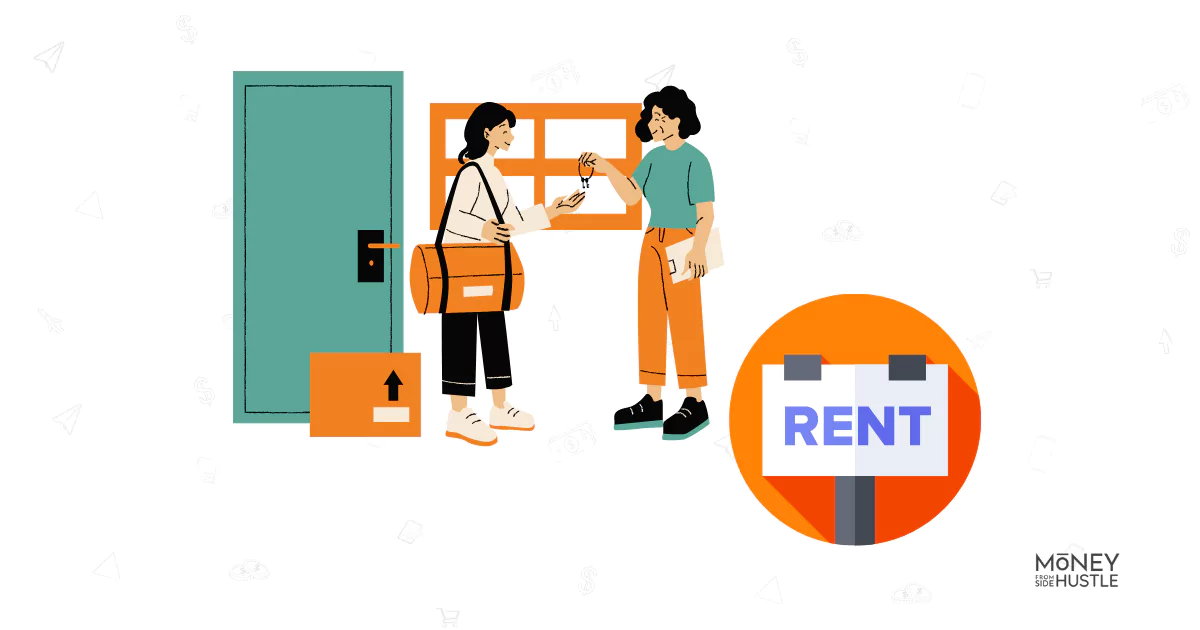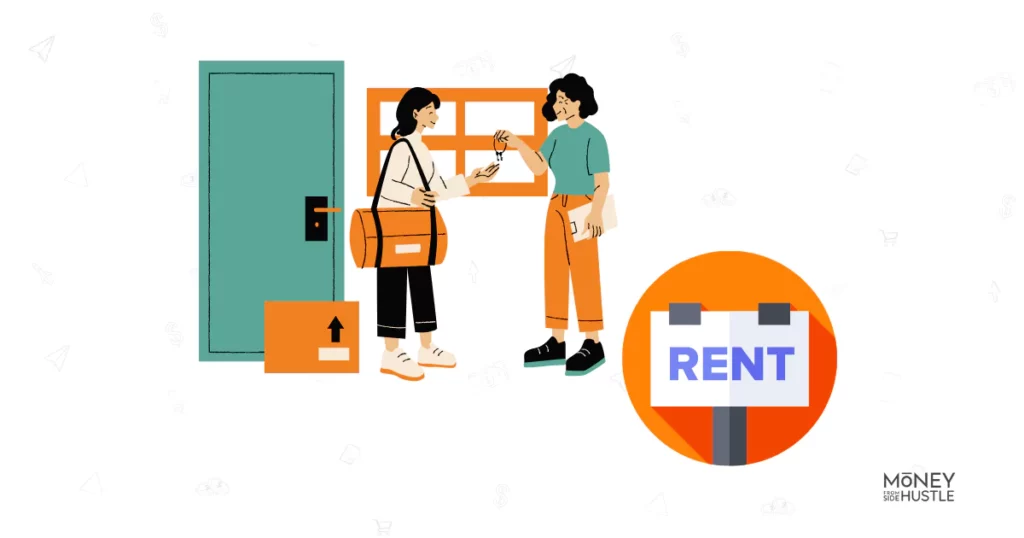 Now you can earn some passive income using all these things you own. How to make passive income with unused stuff? Start renting!
You can rent extra space in your home at Airbnb.
Rent your car at Turo.
You can sell your extra stuff at Decluttr.
Rent your boat at Boatsetter.
Rent your backyard at HomeCamper.
Now rent your garage at Neighbor.
Rent your parking space Stow It.
Now rent your RV at RVShare.
Rent stuff on these platforms to earn passive income. If you have spare stuff then this can be one of the best ways to make passive income.
---
24. Vending Machines for Passive income
Using vending machines as a passive source of income is an age-old side hustle.
You can set up vending machines at busy public places and collect money passively. You just need to keep inventory up to date.
If you have set up vending machines at multiple locations, you can keep one day for filling up the inventory and collecting cash so as you don't have to spend much time maintaining this side hustle.
Time For You to Pick Your Favourite Passive Income Ideas
You have to create a passive income source if you don't want to work till retirement and want to achieve financial freedom. These passive income ideas for beginners take some time and effort in the starting but if you set your targets straight you can achieve them.
Whatever passive income stream you choose you should persist with hard work, then only you will get the rewards.
On the other hand, few of the ideas are completely effortless such as cash backs, changing banks to high-interest paying. Everyone can benefit from these.
Let me know in the comments which passive income ideas worked best for you and what other passive income streams you are using which I have missed here.
FAQs on Passive Income Ideas
How much Money can I make with passive income ideas?
There is no exact answer to this question. The amount you will make with any passive source of income will depend on the type of idea and the amount of hard work you put in.
If there is a higher demand for your idea like you start blogging about a hot trending niche then the amount you can make is unlimited but if you choose to blog about your own daily activities then your audience might be limited hence limited earnings.
Even if you choose a profitable passive income idea you will need to put in extra hard work for higher returns. A book well written with a lot of research will generate higher passive income.
Do I need to Quit my Job for generating Passive Income Streams?
No, passive income ideas are generally aimed at making you financially independent so as you can leave your 9 to 5 job one day. But for starting a passive income resource you don't have to leave your job.
For example, you can start a blog as a side hustle in your free time from your job. This is the best way to make passive income. I will not recommend leaving your job before you have generated enough cash flow from their passive income ideas.
Do I need to keep working on passive income ideas, once established?
In essence, you don't need to work on a resource and it keeps on generating passive income in years to come. In reality, there are very few such options available such as royalties on books.
But there also you need to keep promoting it to maximize revenues. So be prepared to put in some time to manage these passive income streams in the future but it should not take as much time as it took to start them.
---
Check out all the best resources I use! These resources have helped me immensely in my journey and I am sure they will help you as well.
---
* Paid non-client endorsement. See Apple App Store and Google Play reviews. View important disclosures. Investment advisory services offered by Stash Investments LLC, an SEC-registered investment adviser.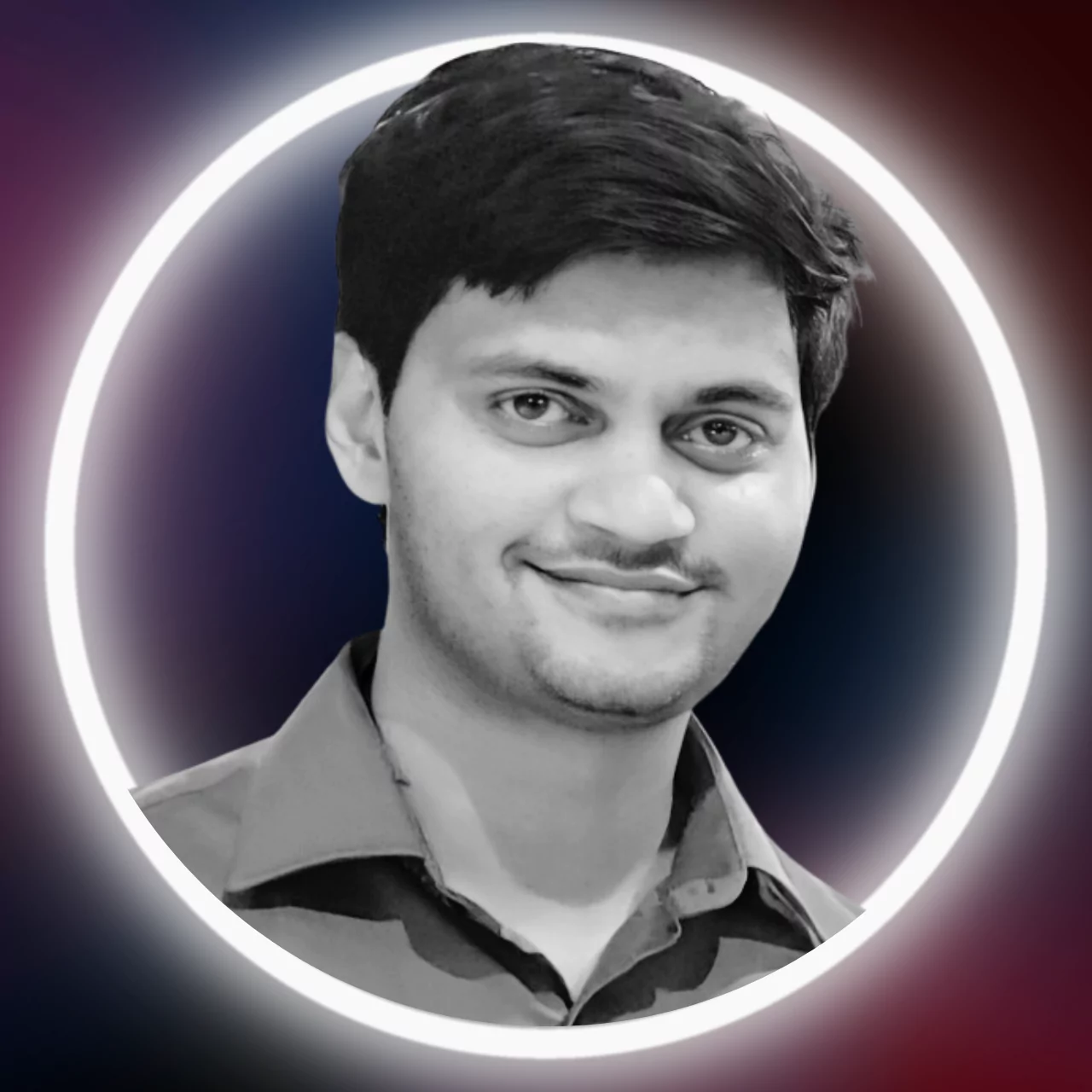 Sumeet is a Certified Financial Education Instructor℠ (CFEI®) and founder of MoneyFromSideHustle. He is an experienced side hustler who replaced his full-time income with side hustles. His work has been quoted on major finance websites like CNBC, Yahoo! Finance, GOBankingRates, CEOBlogNation, SideHustleNation, and more. He has helped thousands of people find side hustles and is here to help you find your extra source of income. More about him.