This post may contain affiliate links from which I may earn a commission without any cost to you. Read our policy for details.
Wondering where to sell your old DVD collection for cash? You will find all the answers here!
Before the craze of online streaming, there was a time when people bought DVDs to watch their favorite movies and shows. Those days are gone, and what was treasure then is clutter now in your home. One of the easiest things you can do is to sell second-hand DVDs for cash. It will also help in clearing your space.
There are many places where you can sell used DVDs for real money, whether you have a collection of recent releases, ageless classics in DVD format, or just a few lying around the home that you would like to trade for cash.
To help you change those boxes of movies into additional money, the article explores some of the best places to sell DVDs and a few tips to get maximum cash.
If you are ready, let's get started!
Highest Paying Surveys
Up to $50 per survey
Industry-leading surveys
Where To Sell Used DVDs
You got two options to sell your old stuff, online or offline. If you want the best value for your DVDs, selling online is a better option. On the other hand, when selling locally, you can get your cash pretty quickly.
While selling online, you can use general marketplaces like eBay or specialized sites like Bonavendi.
General Online Marketplaces to Sell Used DVDs
1. Amazon
Selling used DVDs is now easy with Amazon as it pops out from other distributors because they accept DVDs of any quality. Even if your product does not meet the quality demanded by buyback vendors, Amazon will get it from you.
There are two options available for selling DVDs on Amazon. They are:
You can sell as a third-party listing. This is more lucrative, but you will only be paid once your DVD is purchased and mailed to the buyer.
As a trade-in, in this option, you will receive instant payment.
Unfortunately, they charge monthly seller fees, so if you only have a few DVDs to sell, there are better options than Amazon.
---
2. eBay
If the question in your mind is, 'Where can I see my DVDs?' eBay is almost always the best choice.
Listing your goods is simple and cost-free (up to 250 items). Additionally, with 170 million buyers globally, you'll be able to contact customers outside your surroundings.
On eBay, there are two methods to sell. Either specify a fixed price for your DVD or accept bids from customers, which includes selling your DVD to the highest bidder.
If you do not already have an account, you should create one before you can sell on eBay. Next, list your things, upload photos, and ship them. Your payments will be made through card transfers or PayPal.
---
3. OfferUp
Looking for places that buy DVDs locally for cash? Then, OfferUp is worth considering.
Listing in OfferUp is free. You can set up a face-to-face meeting to sell your DVDs, and buyers can message you to bargain or ask questions.
You can also ship your DVDs to interested buyers.
The online sales charge is a 12.9% seller fee in OfferUp. Local cash transactions are thus unquestionably the best choice.
---
4. Craigslist
Craigslist will be your best option for selling used DVDs locally. The best part about Craigslist is they do not charge a listing fee, and bulk sale is also available.
You will be dealing directly with the buyer, which saves you shipping costs and commission.
Take a few images of your item, describe it in detail, give it a catchy title, and then wait for inquiries from purchasers. Once a price has been agreed upon, meet the buyer somewhere secure and trade your DVD for cash.
---
5. Facebook Marketplace
Another best place to sell used DVDs is Facebook Marketplace. It is the best platform because it is free and easily connects sellers with local buyers. Since you can meet the buyer in person, the shipping charge is not a concern.
Facebook groups are another way to find buyers and sell on Facebook. You have to select groups from your feed and select the option to sell something.
Then you have to enter the product details. The next step is to specify the audience and click publish. Then anyone interested can contact you and trade DVDs for cash.
Specialized Sites For Selling Used DVDs Online
6. Delucttr
One of the best places to sell used DVDs is Delucttr. They offer better prices when compared to other sites.
Another premium you get in Delicttr is that whenever they accept your items, they transfer cash the next day.
To start with, enter the barcode of the DVD or scan the barcode. A quote will be sent to you, and the next step is in your hands. You can either accept the offer or deny it. If accepted, you will be paid via PayPal or direct deposit within 24 hours after shipment.
---
7. FYE
Whatever the condition of your DVD, FYE retailers are always there to buy your used DVDs. It was formerly known as SecondSpin. With time, they have changed, like they are not accepting items online.
You can visit the nearest FYE store with your DVD, get a quote, and sell it.
The payment can be as direct cash or as store credits. You will be paid higher for the item if you have an original DVD case. Also, if the DVD does not have any stickers or anything written on them, the chances of getting paid more are more.
---
Another best place to sell used DVDs online is Bonavendi. Unlike other sites, their approach is different. They offer a pricing comparison between 20 various buyback sellers. The most straightforward process to find your collection's best price could be using their pricing search engine.
For added convenience, Bonavendi offers a mobile app.
Bonavendi is especially helpful if you sell used DVDs in bulk since even slight pricing variations can significantly impact your profits.
---
9. SellBackYourBook
If the question is which site is best for selling DVDs, Sellbackyourbook will be one of the candidates. It operates like other buyback sites; you have to enter or scan the UPC barcode to get an instant quote.
If the price is satisfactory, you can print your free shipping label and ship the item to the company. You will receive the money within three days of receiving the product from the company, and the payment will be via PayPal or paper check.
Selling DVDs Online for more profit is more dependent on DVDs quality. So, ensure the DVD is in good condition without any scratches, missing chips, or pieces.
---
10. Eagle Saver
If you have DVDs to sell and looking for the best place to sell DVDs online, then what are you waiting for? Eagle Saver is all yours waiting to buy your item.
You have to enter the 12-digit barcode to get an instant quote for the item. The next step is to print the free shipping label and ship the item. Then you will receive the payment through Check or PayPal.
Make sure that the DVD you are selling is in good condition. If they are unsatisfied, the product will be sent back, and you will be charged for the return shipping amount.
Sell Your DVDs Locally
11. Pawn Shops
Pawn Shops is one of the best options to sell your DVDs locally. It is also straightforward to sell your products.
You can take your DVD to the nearby pawn shop, and the staff will review the item. A quote will be given to you. If you accept it, they will pay you instantly in cash. The best part is you can negotiate with them for the best price.
---
12. Used Bookstores
Another option to sell your DVDs locally is visiting your nearby bookstore. The cost of the DVDs you're selling, and their condition will determine how much your nearby used bookshop will pay you.
Sell your DVDs for store credit instead of cash if you want to maximize your profit because most shops will pay you more that way for your DVDs.
---
13. Yard Sales
It is a good option to sell your DVDs in a Yard sale if you have a large collection. Make sure to advertise your DVD yard sale to increase the exposure for your items.
A yard sale might be the most time-consuming way to sell DVDs since you have to be there to complete the transaction, and you might have to haggle with buyers who want to pay less than what you're asking.
Things to Keep in Mind
There are some tips and tricks that you have to keep in mind while selling DVDs online. They are mentioned below:
Do your homework: Research everything from setting your price to shipping. You want to make a profit from selling your DVD, so look at what similar DVDs are selling for. Aim for a fair price that isn't too high or too low.
Try different platforms: Check out what different resellers are offering for DVDs like yours. Prices can vary a lot, and while it might take some time, this can help you get the most money.
Check DVDs and include cases: Make sure to test your DVD to ensure it works and has no scratches. This will prevent upsetting your buyers. Include the original DVD case if you have it because most buyers like this. If you don't have the case, you might get less money.
Be truthful: Don't lie about the condition of your DVDs. If you do, your items might be returned and you'll waste a lot of time. Be clear about the condition of your DVD and let your customers know about any problems.
Use good pictures and interesting titles: Pictures help buyers see what you're selling. Try to share as many high-quality photos as you can. An interesting title will catch buyers' attention and give them the information they need to decide to buy.
Factors to Consider While Choosing the Best Platform
Consider fees and commissions: Different platforms charge different fees for selling. For example, Amazon charges a 15% commission fee when selling DVDs. Make sure you research and compare these costs before choosing a website to sell on.
Pick a user-friendly platform: Customers like websites and apps that are easy to use. Picking a platform that customers find convenient can help you sell your DVD and make more money.
Ensure buyer protection: Customers look for trust and privacy when buying online. Consider listing your DVD on a trusted website. Make sure to research the website thoroughly before deciding where to sell. If you're meeting a buyer in person, choose a safe place for the transaction.
Choose the right shipping options: Some websites like Delucttr and Eagle Saver offer free shipping and immediate payment for DVDs. To maximize your profit, choose a platform that offers free, insured shipping.
Get Some Cash Selling Your Old DVDs
Even if streaming services have replaced the era of DVDs, they are still standard products to sell and generate money from. The demand for DVDs has increased due to the current trend of owning vintage and restored discs. Many people buy DVDs to add to their collections.
For those who have DVDs as waste in their home, you can sell your DVDs online or locally for cash. There are a lot of platforms. Most of the time, the procedure is uncomplicated and consists of posting your things' descriptions and related photographs, getting them ready for shipping, and getting paid.
Selling your DVDs will not make you a millionaire, but it is always better to make some extra money and get rid of the unwanted things in your room than throwing them away.
More ways to make money: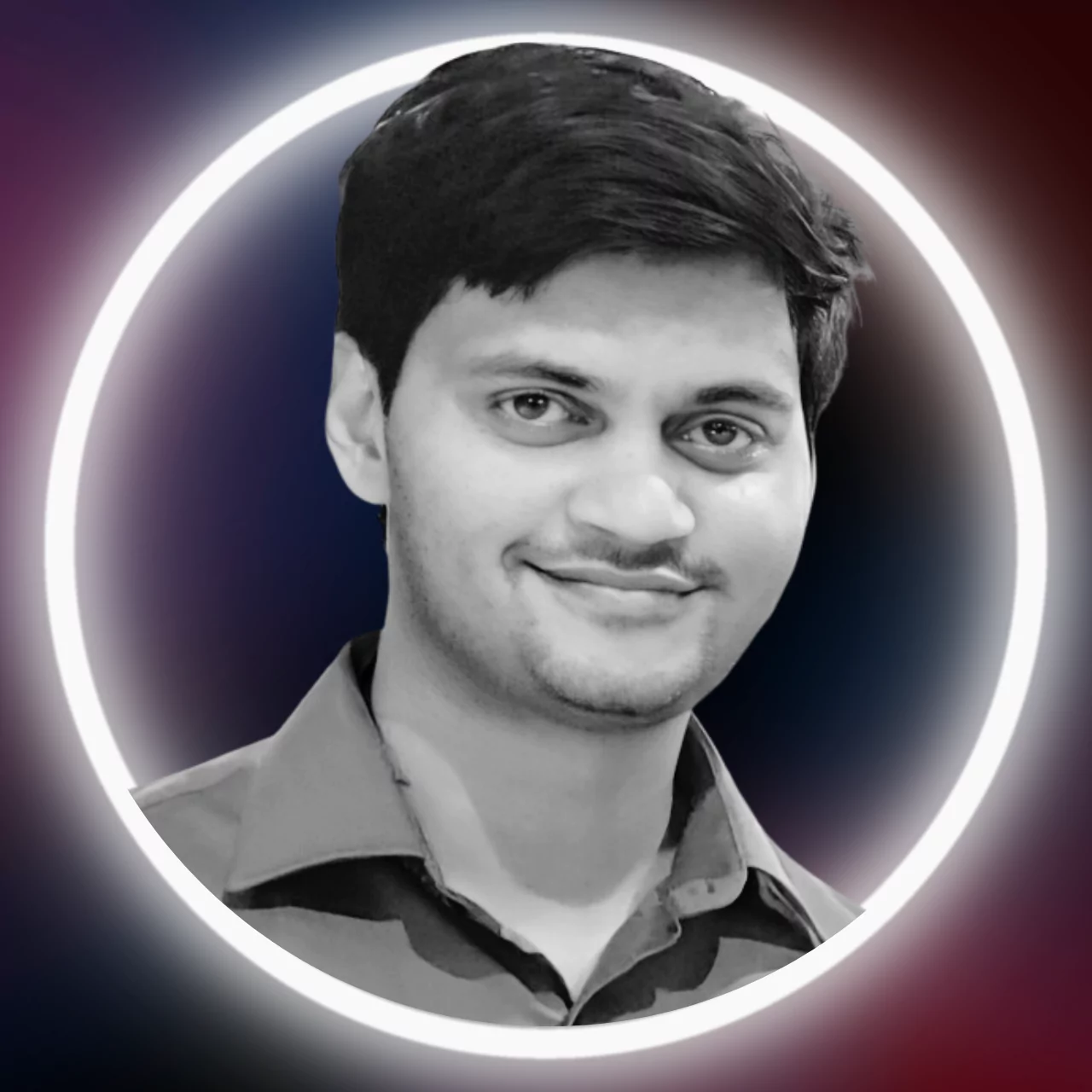 Sumeet is a Certified Financial Education Instructor℠ (CFEI®) and founder of MoneyFromSideHustle. He is an experienced side hustler who replaced his full-time income with side hustles. His work has been quoted on major finance websites like CNBC, Yahoo! Finance, GOBankingRates, CEOBlogNation, SideHustleNation, and more. He has helped thousands of people find side hustles and is here to help you find your extra source of income. More about him.