This post may contain affiliate links from which I may earn a commission without any cost to you. Read our policy for details.
Looking for the best places to sell your used bike for cash? I have got you covered in this post!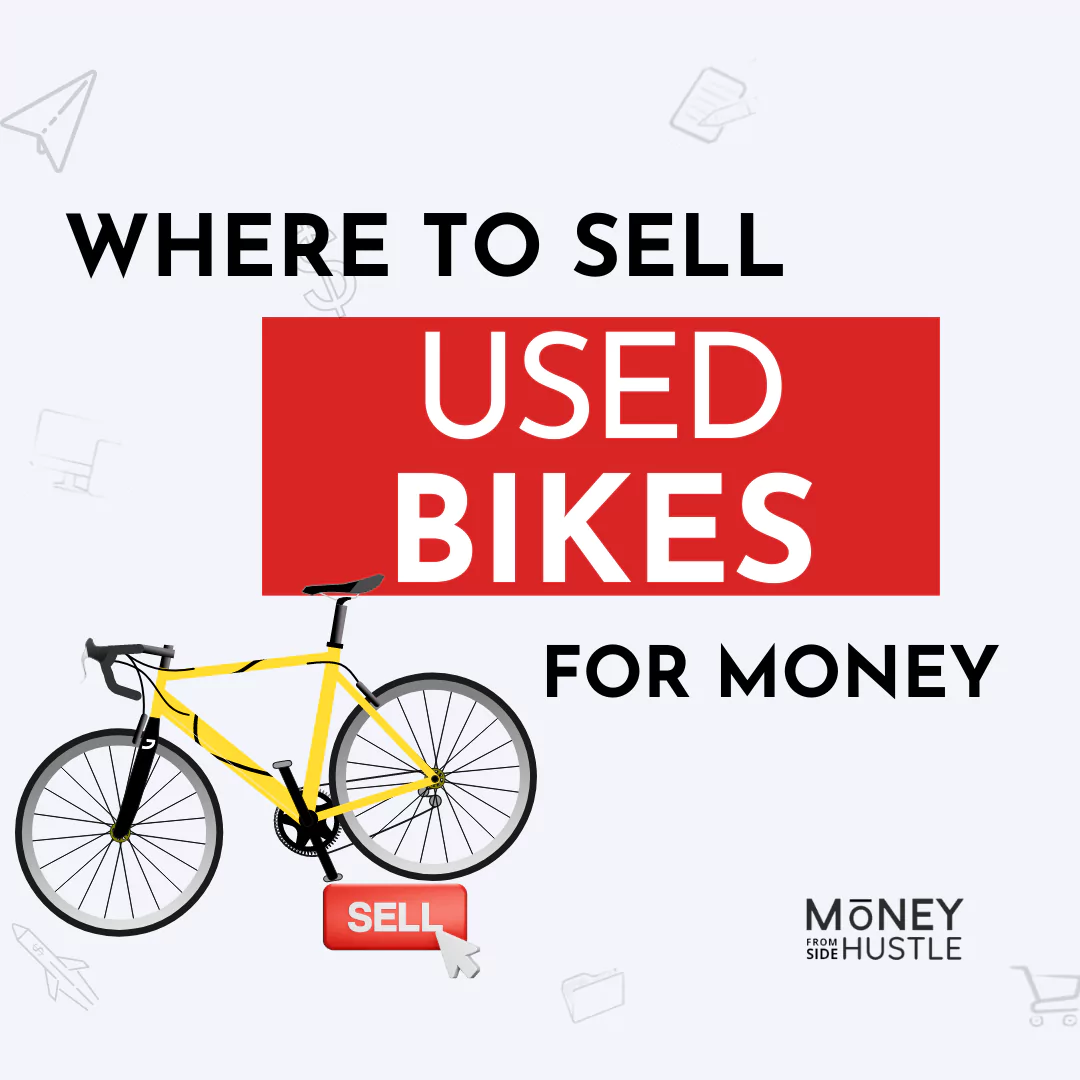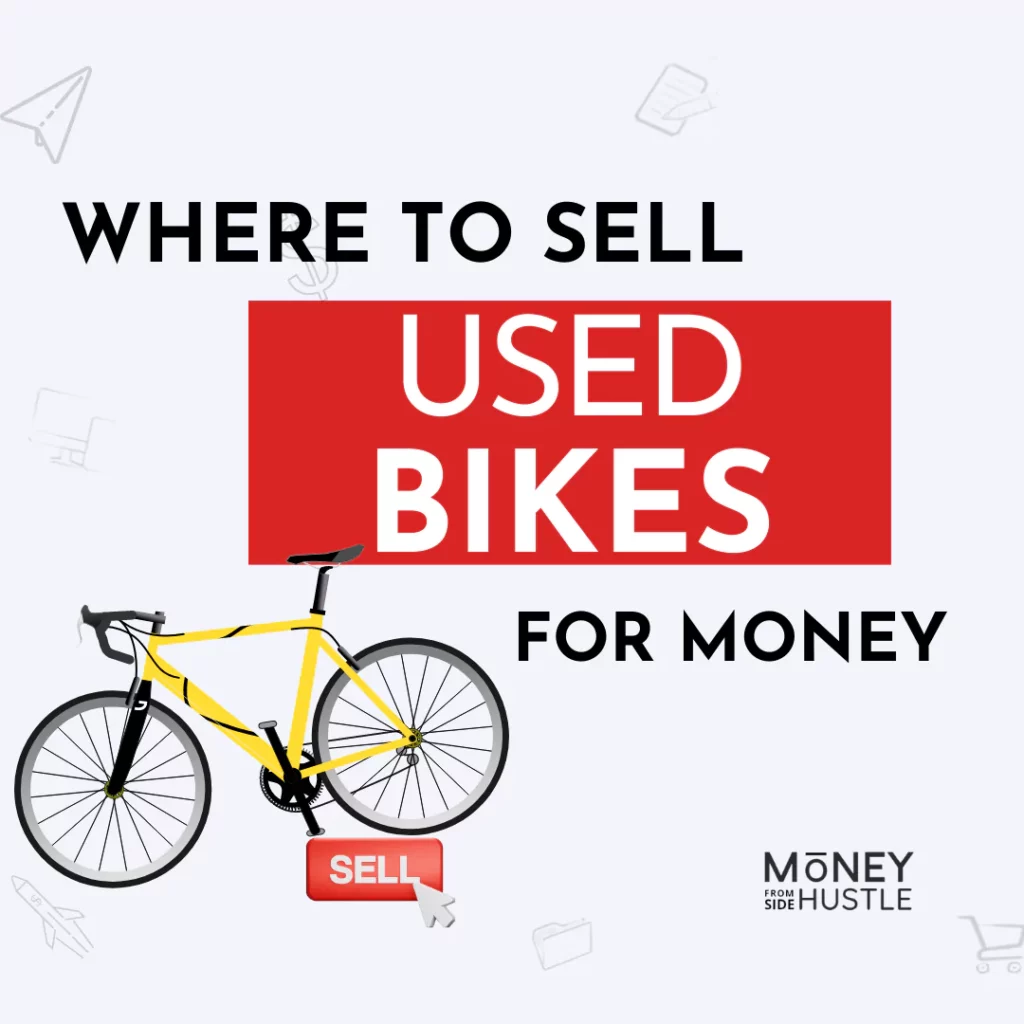 If you have an unused bike in your garage collecting dust, it will only get rusted and depreciate in value or may become unusable in some time.
Instead, you can sell your bike to make some extra cash. You can get anywhere from $50 to upwards of $500 for selling your used bike, depending on its condition and brand. However, it's important to do your research and set a realistic price for quick selling.
Depending on the bike, there are several platforms available for selling your bike, from local places to online marketplaces like eBay, Craigslist, and Facebook Marketplace and specialized bike-selling sites like Goodbye Cycle.
With the right platform, it's possible to sell a used bike in a few days making decent money.
This article will guide you on where to sell used bikes and how to sell them. So, let's get started!
Highest Paying Surveys
Up to $50 per survey
Industry-leading surveys
Where To Sell Used Bikes
Everyone owns bikes at some point in their lives, and few outgrow them, and others upgrade regularly. In any case, you had to look for bike-selling options at one time or another.
If you are at that point and wondering where to sell your used bike, you will be pleasantly surprised that there are many options to sell bikes out there.
You can use online marketplaces and websites or sell your bike in person, depending on your preferences.
General Online Marketplaces
1. eBay
eBay is an online marketplace that helps you sell anything ranging from collectibles to used clothes and your used bikes.
To get started, you need to make a seller account and list your item. There are two options to list your bike:
Set your bike price
Put it on auction mode
If you have done research about the market value of your bike, you can set up a fixed price. If you don't want to be bothered about to come up with pricing, you can set up your listing in auction mode.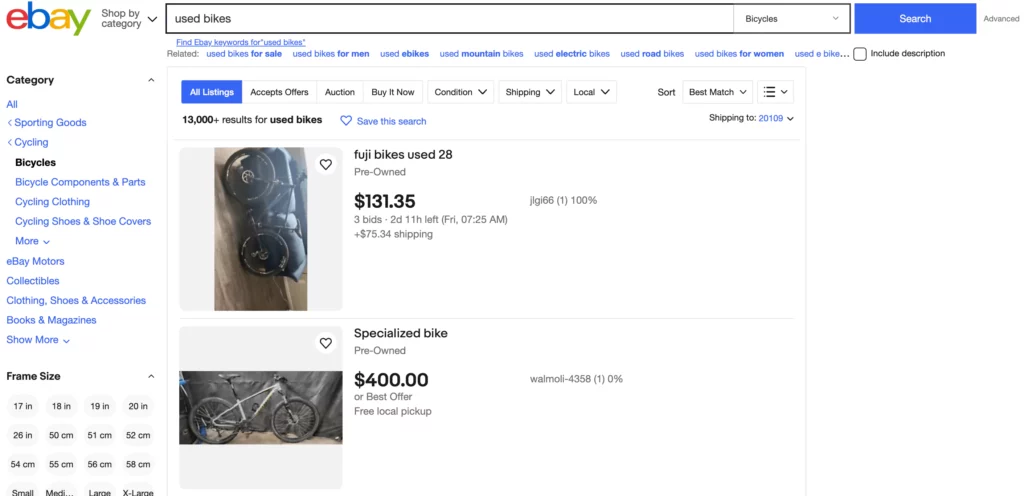 This is a particularly better option for high-value bikes that are used gently.
You need to do most of the work yourself when selling your old bikes on eBay, from taking pictures to pricing your bike. Make sure to include all the details about the brand and how much your bike is used.
When your listing goes online, interested buyers can contact you, and you can make a deal and proceed to ship.
Charges: Listing is free for up to 250 items, so it should not be an issue for selling your bike. On the final selling price, eBay takes a 12.9% fee plus $0.30.
---
2. Craigslist
Craigslist is an online classified website for selling stuff like used bikes locally. Here people post ads for selling different kinds of things.
If you want to find buyers near you to sell your used bike, Craigslist can be a great option. Using the platform is free, and you can create a listing easily.
Take clear images, write a good description, and set up a price.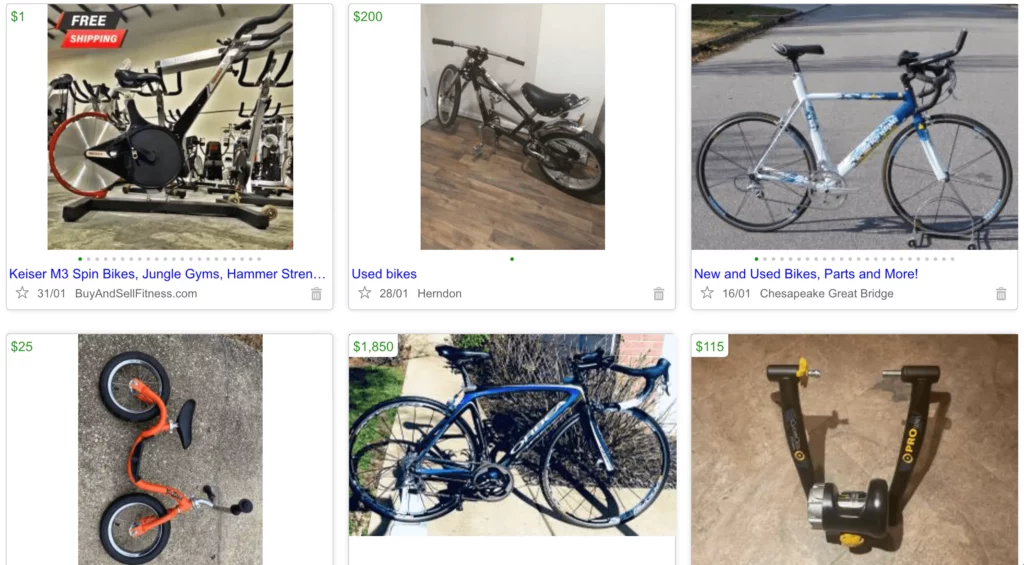 Anyone interested can contact you and discuss the pricing. Be prepared to negotiate, as most buyers will try to haggle on price.
Once you agree on a price, set up a meeting place and exchange your used bike for cash.
Note: Always use safety precautions to choose a meeting place, and don't take checks as payment.
---
3. Facebook Marketplace
Facebook is another place to find buyers near you to sell your used bikes.
You can post your old bike for sale, and anyone interested in buying can contact you. There are two options:
Facebook Marketplace
Local buy and sell options
To add a listing to the local groups, you need permission from group admins. Once you have joined these groups, you can make a listing for free with multiple images and descriptions along with an expected price.
People near you can contact you if they want to buy, and once you finalize a deal, pick up a meeting place for exchange.
High earning surveys
Easy-to-use website
Many ways to earn
---
4. OfferUp
OfferUp is an online marketplace to sell different sorts of things. People sell here their used clothes, shoe, or even rare collectibles like vintage stamps or postcards.
If you are wondering where to sell your used bike for some cash, you can list it here. There is a huge audience for everything on this website.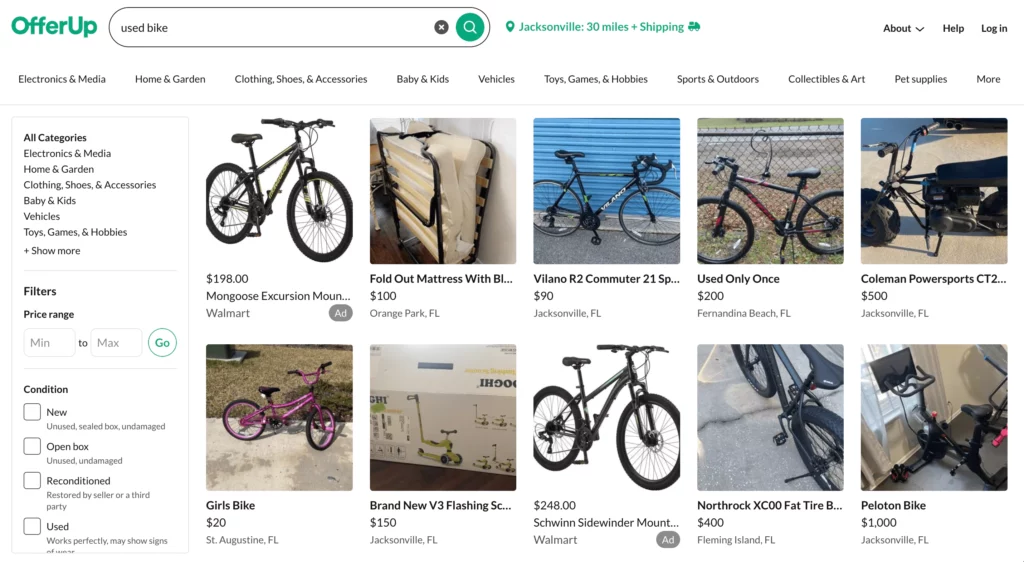 You can choose both options for selling, either to sell locally or ship your cycle. If you are comfortable packing and shipping, then you might find more buyers.
However, selling locally is more comfortable as you can meet the buyer and hand over the used bike for quick cash.
Charges: After a sale, you need to pay a 12.9% fee of the final price with a minimum of $1.99.
---
5. Mercari
Mercari is another general online marketplace for selling used stuff. Though in this platform, you can not sell locally; you need to ship your bike.
As with any other platform for selling used things online, you need to take good images and post an informative listing at a competitive price. Anyone interested can contact you for further details and negotiate the price.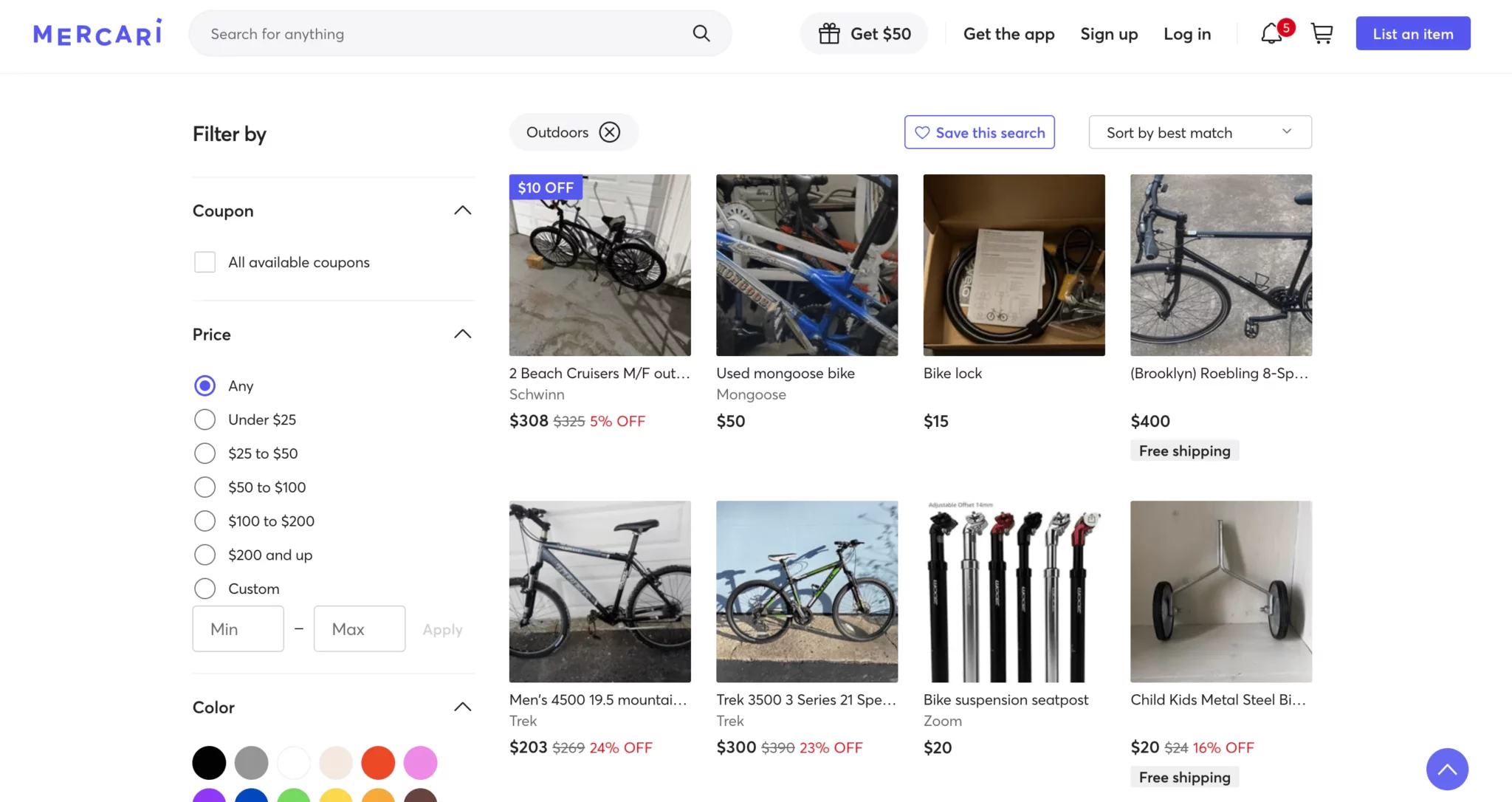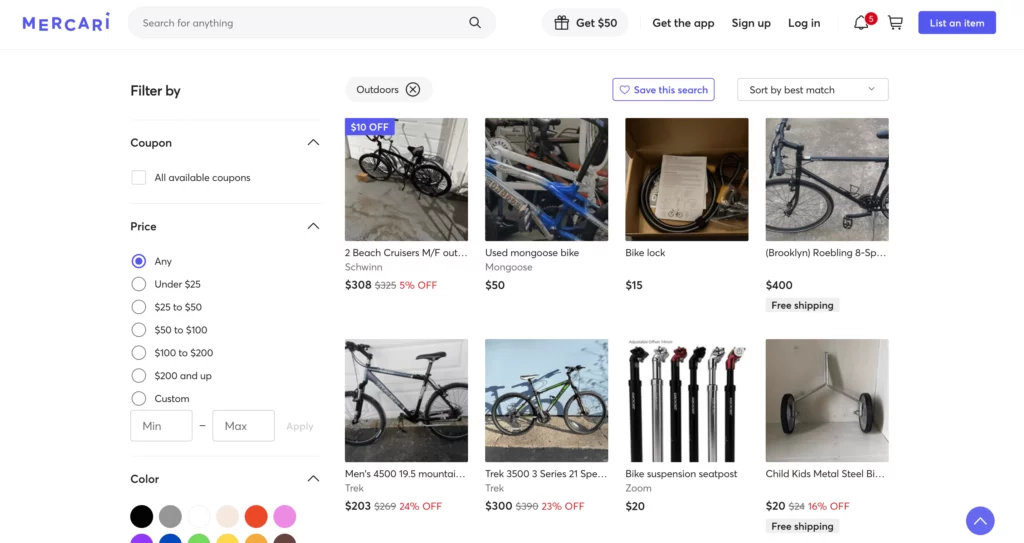 Answer all the questions politely and timely.
You can also use their app to sell your bike on the go. Once a buyer confirms the order, you need to ship the item in three days.
Mercari provides you with prepaid shipping labels. There are not many bikes listed on the platform, perhaps due to shipping hassle. But if you already use the platform for selling other stuff like used furniture, you can list your used bike also for sale.
Charges: You need to pay a 10% selling fee and a 2.9% + $0.50 payment processing charge.
---
6. 5Miles
5Miles started as a specialized used automobile selling site, but now people sell all sorts of things.
You can also sell your used bikes on the platform.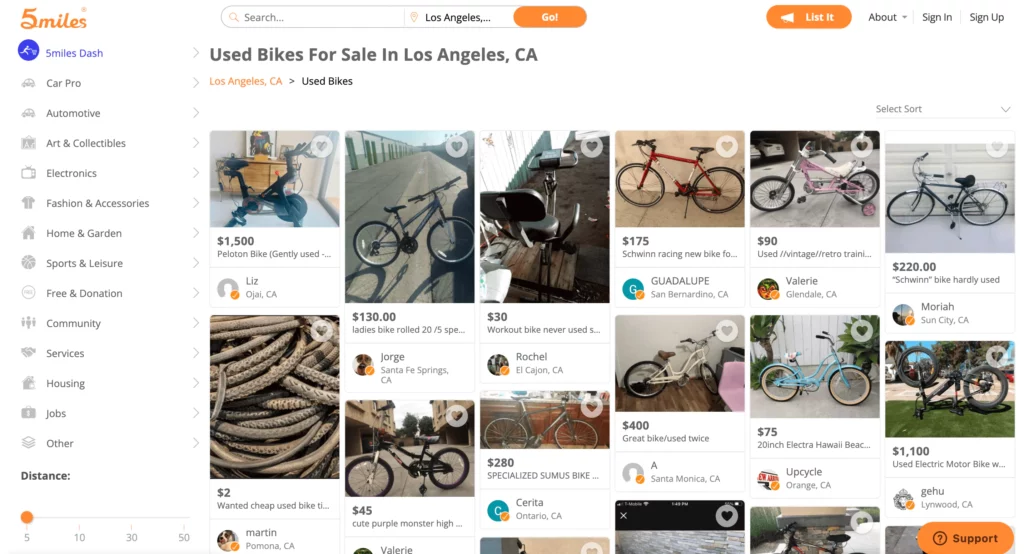 Create a seller account for free and follow these steps.
Take good photos
Create a listing with photos and other details
Set a competitive price
Interact with buyers
Get paid
You have both options of shipping and selling locally. If you are selling locally, follow their guidelines for meeting places and transactions.
Charges: They charge a listing fee and a 10% commission on every sale.
---
7. Reddit
Reddit is a social platform or a forum where likeminded people make small groups called subreddits. In these subreddits, they share their passions with each other and also can sell or trade things.
There are many groups like r/BikeShop/ for bike lovers where members can post for selling used bikes.
To make a posting, you need to join the group with the permission of moderators and follow all the guidelines of the group.
It is a good way to sell your used bikes to fellow bike lovers without paying any transaction fees.
Specialized Sites
These places have dedicated audience that is looking for bikes or similar sporting gear. You can get much higher conversion here but the number of users is less than in general marketplaces like eBay.
8. Bicycle Blue Book
Bicycle Blue Book is a large website that can fulfill all your needs when selling an old bike. Just download their app or make an account on desktop and you got three options for getting rid of your old bike.
Get instant money by selling to one of their partners: If you are looking to get some quick cash, this can be a better option. You need to choose your bike model from their list, and they provide some details, and they will give you an instant valuation. Then select your area, and they will give you their partner locations near you. You can take your bike there and get paid in PayPal.
Put it in the online marketplace: If you are not happy with their price or there is no store near you, another option for you is to put your bike on their marketplace. They will help you will all the things like photography tips and other details. Once a buyer confirms an order, you can ship your bike with their recommended method.
Trade in for a new bike: They have networked with local bike shops. You can get a quick valuation online and take your bike to one of the partners and choose the new bike you want and pay money minus the value of your old bike. This option makes upgrading your bike much more easier.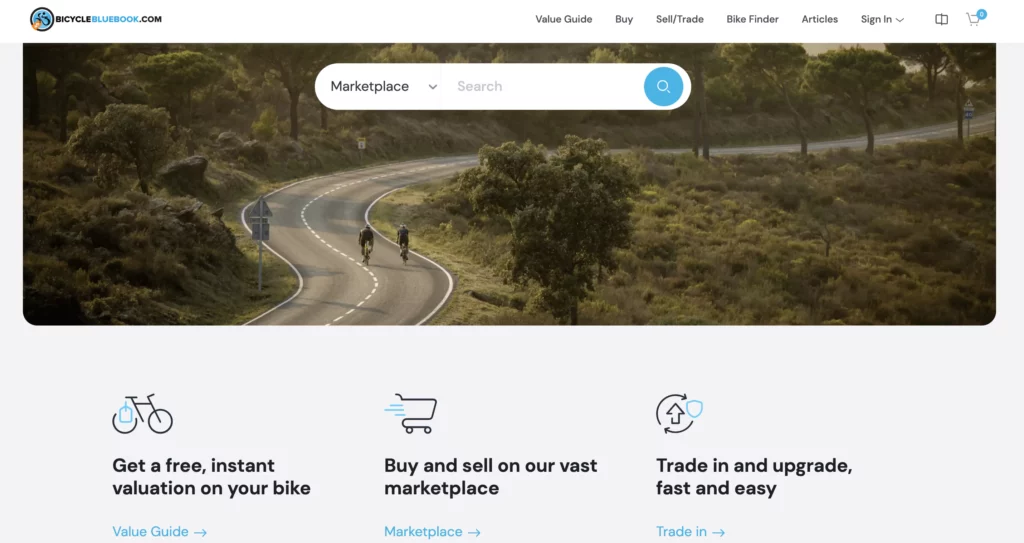 When shipping, you need to take in the shipping costs. You can choose flat shipping rates, or they will help you with estimated shipping rates depending on the weight and size of the package.
According to their site, shipping can cost anywhere from $85 to $150, so it is better to include that cost in your prices.
You can also allow local pickup if the buyer is near your location.
Use their value guide to find the estimated price of your used bike.
---
9. Pink Bike
Pink Bike is an online community of biker where you talk to other bikers as well trade your used bikes for cash.
It is a huge forum with around a million users. That also means that there are thousands of potential buyers for your used bike and they are all bike lovers.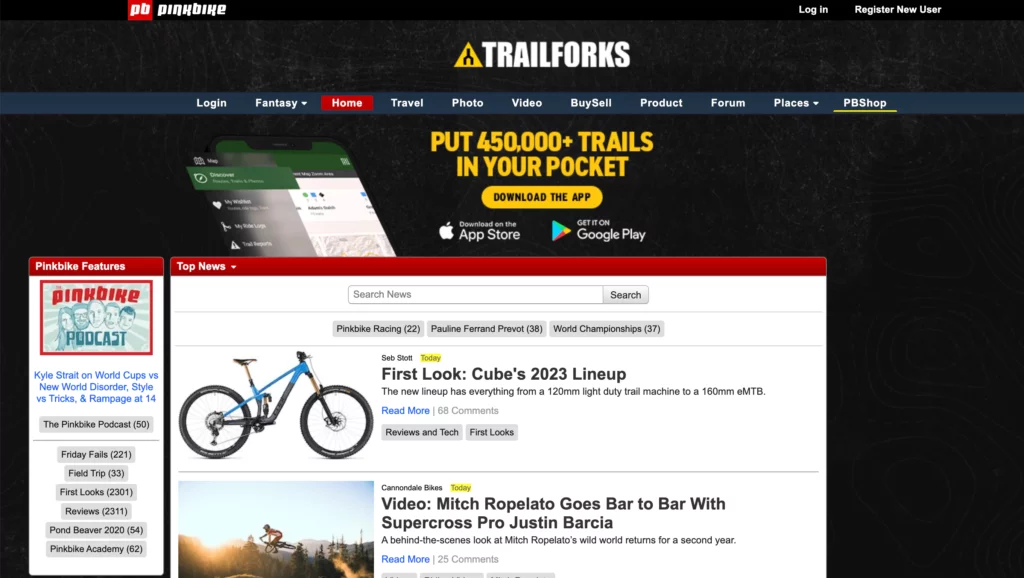 They know the true value of your bike, so you don't have to go on endless negotiations. However, there are a lot of scammers out there on the website. It is highly recommended to use PayPal to get your payment and that too also as a "payment for goods" option.
The good thing is there is a whole community of cyclists and moderators helping each other to avoid these scammers. Here are a few tips posted on the website for precautions to take while selling your bike on Pink Bike.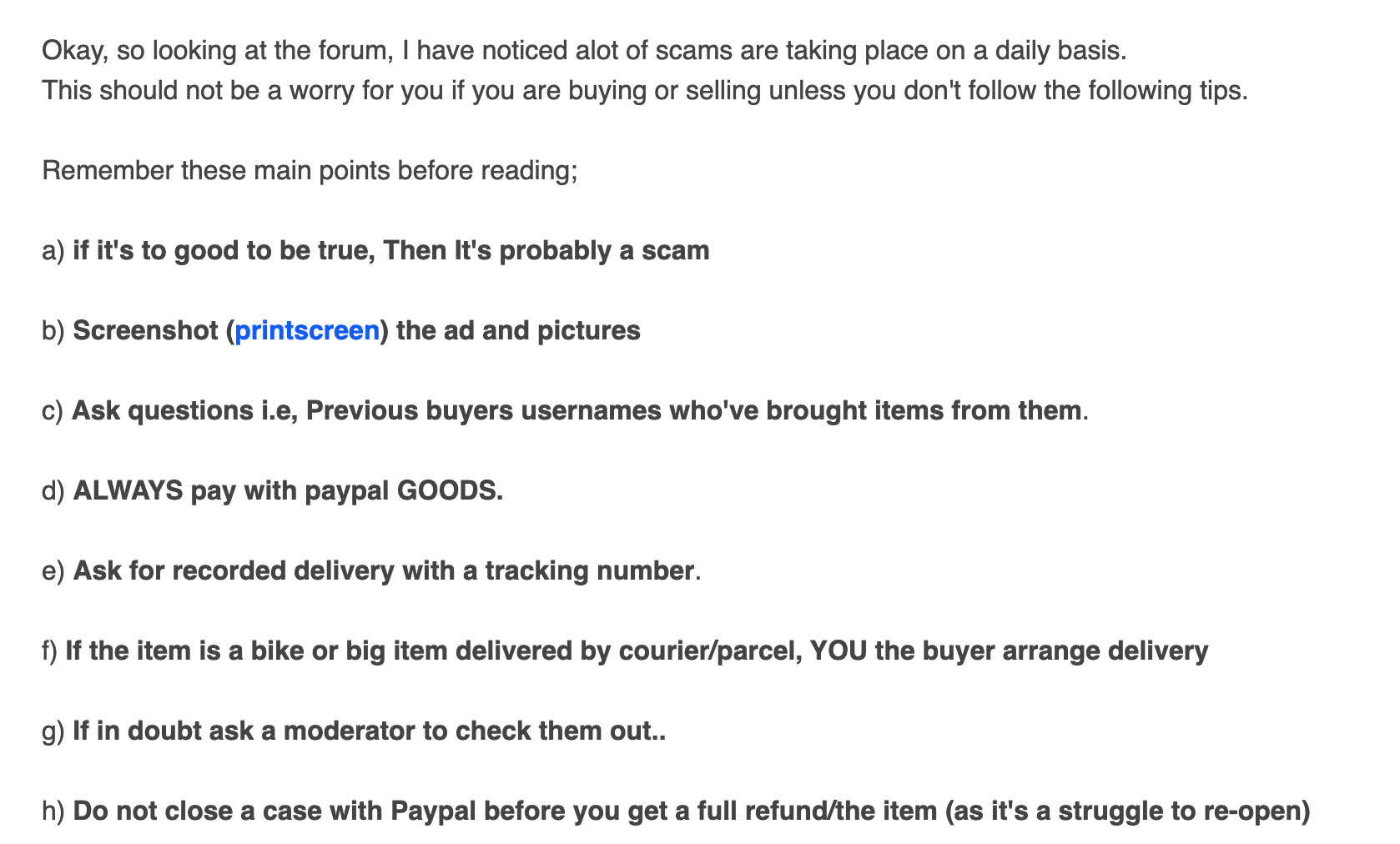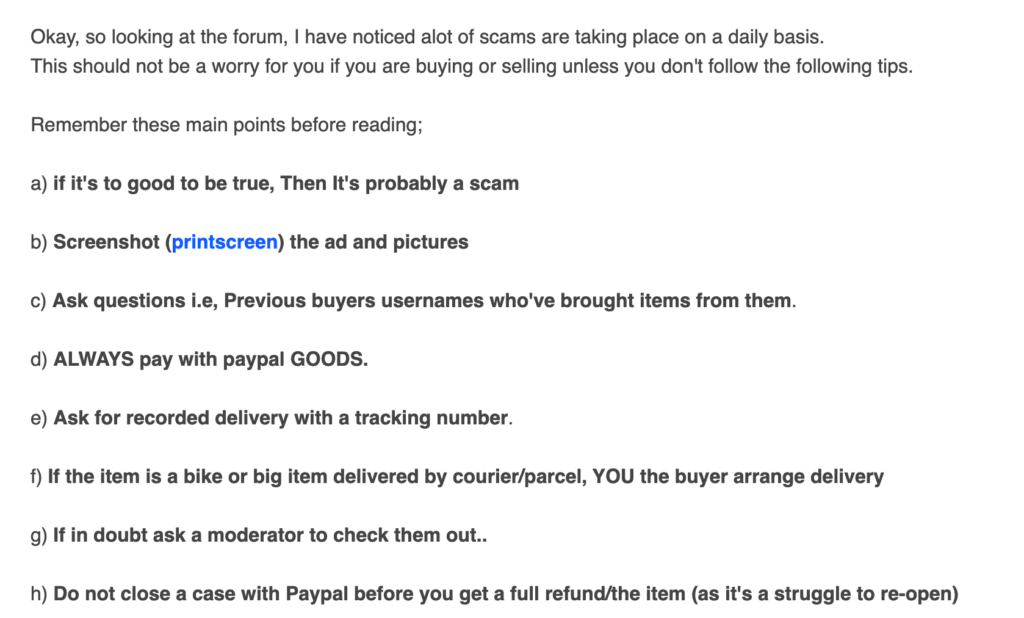 Posting the ad on the website is free and simple. There are 10s of categories under which you can post your listing. Just post the ad with images and wait for the right buyers.
Other than bikes, you can also sell individual bike components here.
The site is available to worldwide users but is mostly used by Canadian, US, and Europian users.
---
10. Gear Trade
Gear Trade is another marketplace for selling your bike you can try. They specialize in buying lightly used outdoor gear that is less than five years old.
You can consign user outdoor stuff in good condition by sending them through prepaid shipping. They also accept bikes, but before sending your bike, you need to email them first.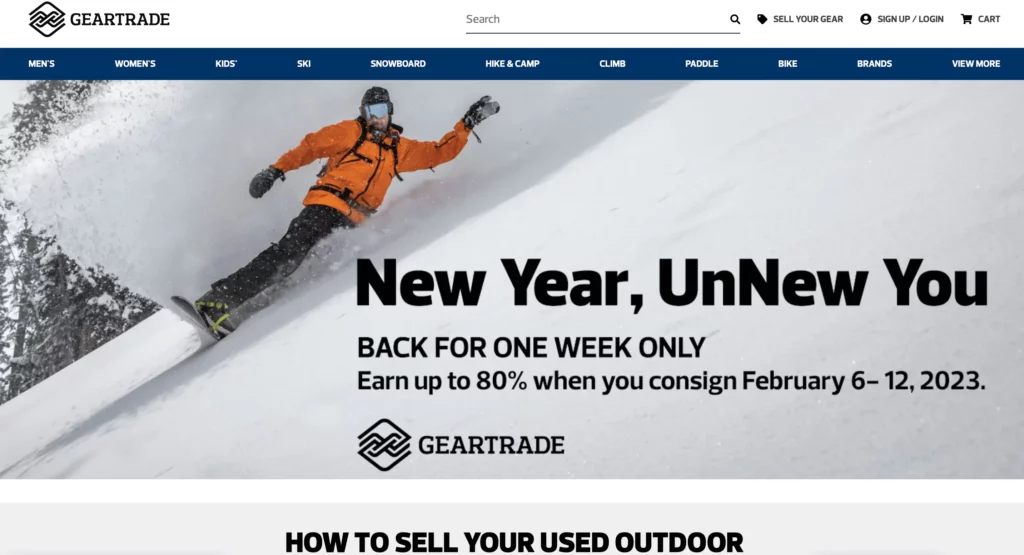 If your stuff is in usable condition and without much wear and tear, they will sell it.
Once your item is sold, you get paid through Paypal or your Venmo account.
Charges: Your cut is 15 to 70%, depending on the price of the item.
| Selling price | Your Payout |
| --- | --- |
| $0.01-$49.99 | 15-30% |
| $50.0-$144.99 | 30-50% |
| $145-$564.99 | 50-70% |
| $565 or more | 70% |
---
11. The Pro's Closet
The Pro's Closet is great place is you want to get paid quickly for your used bike.
The selling is simple, just make an account for free and follow these steps:
Take two photos, upload them with some basic details
They give you an offer
You accept the offer
Ship your bike with pre-paid label
They inspect your bike condition
If found satisfactory, you get paid
You can get paid either through PayPal or store credits. You can also sell wheelsets and frames here.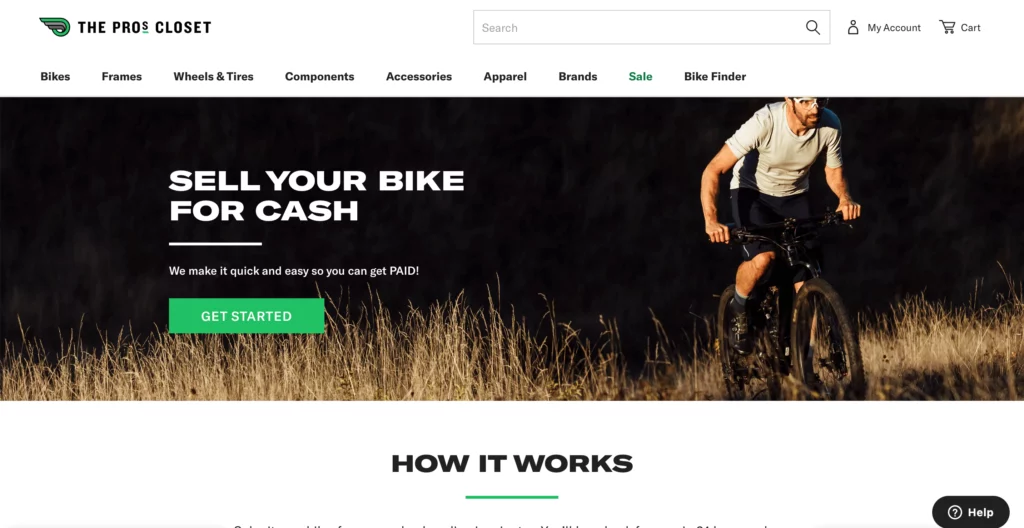 If you live nearby and decide to drop off your bike at their Colorado Front Range store, you can get a $100 gift card.
Their appraisal team makes an offer case-on-case basis rather than a generalized price guide. This ensures that if you have any expensive modification, you will get paid a higher price than usual.
Make sure that you are sending the picture with all the components you want to sell with the bike, and remove any you don't want to sell.
---
12. Goodbye Cycle
Goodbye Cycle is another place that buys your gently used bicycle. They are a family-based business that operate from texas.
You can send the details of your bike to them, and based on its condition and model, they will give you an offer. If you like the offer, you can ship your bike to them, and they will pay you after the inspection.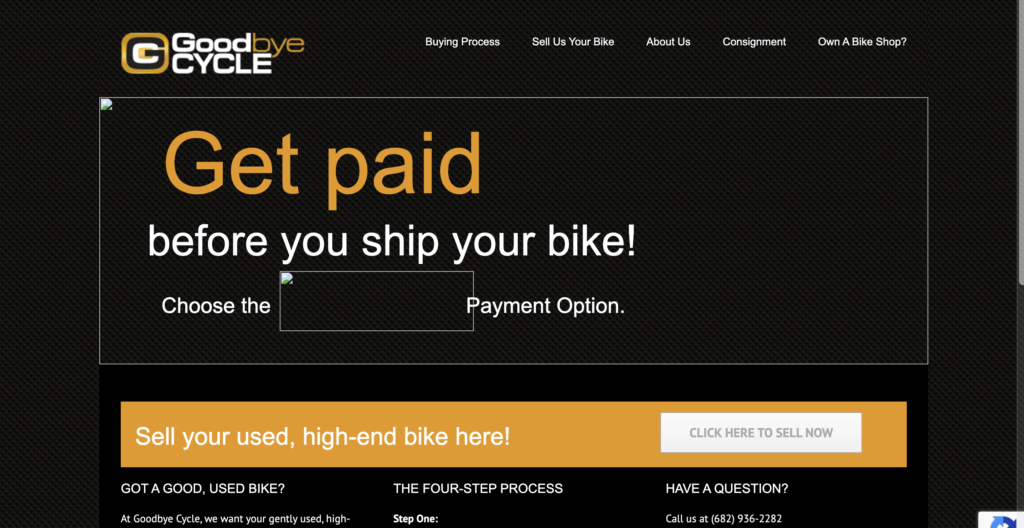 Make sure that you have described your bike properly, mentioning all the dents and scratches on the frame from accidents. This will ensure that they do not decrease the quoted price.
If you don't want to outright sell to them, you can consign with them and they will sell your bike for you.
They will do all the work of taking images and listing your bike on their own site, eBay, or other places. Once your item sells, you get your cut, and they keep their commission.
---
13. Cycle Exchange
Cycle Exchange can be your place to sell used premium bikes. This is a UK-based website that buys and sells higher-end bikes. They have 4.8 ratings on Trustpilot from 1k reviews.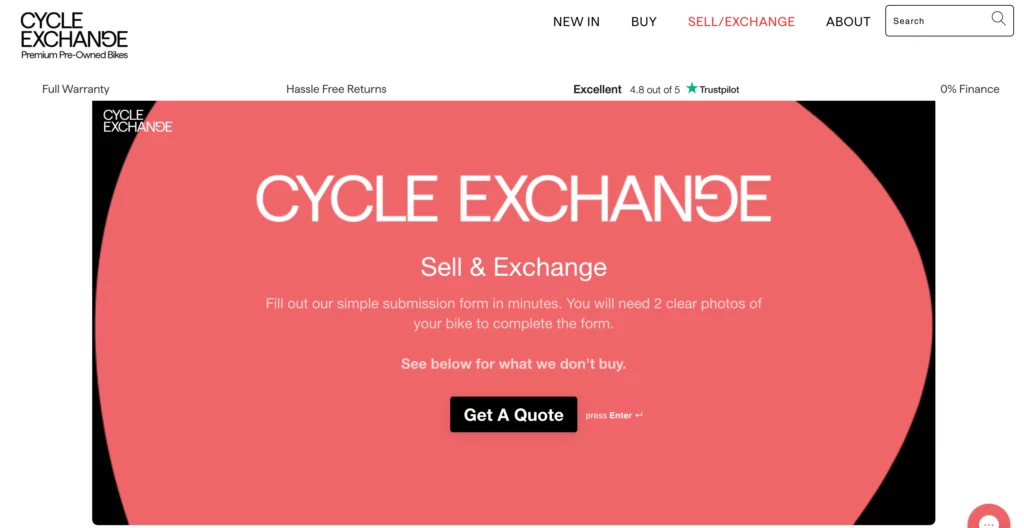 Here are a few things they buy:
Road, Gravel, and TT Bikes less than 5 years old with an original price > £1,200
Electric & Mountain Bikes less than 3 years old with an original price > £1,800
Road, Gravel, and TT framesets less than 6 years old with an original selling price more than £1,000
Wheelsets less than 5 years old with an original selling price of over £500
The types of bikes they don't buy include Tandem, Hybrid, Recumbent, BMX, Trikes, Kid's Bikes, 26″ MTBs, and Fat Bikes.
If your bike is eligible for sale to them, just fill up a form, and they will give you a quote.
---
14. BikeSoup
BikeSoup is another marketplace where you can list your bike for sale, like eBay.
Just make an account and create a listing with accurate images and descriptions. They have a built-in catalog of bikes and parts that will help you list your bike easily.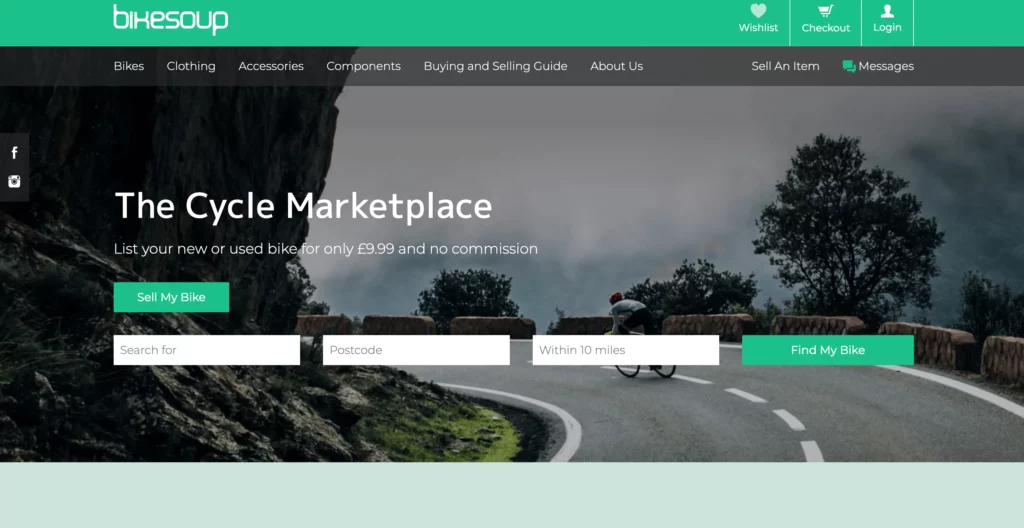 Interested buyers can contact you through in-app messaging without revealing your email or mobile number.
Once you have finalized a deal, ship your bike after securely packaging it. They have partnerships with SHERPR and BIKEDELIVERY for easy and flat-rate delivery.
Charges: For a listing, you need to pay £9.99 per advert and no other commisions.
---
15. SidelineSwap
SidelineSwap is a website to sell used sports gear, including used sports bikes.
You can list your item for free on this marketplace with good-quality images and all other details. They have a pricing guide that can help you with pricing your item competitively.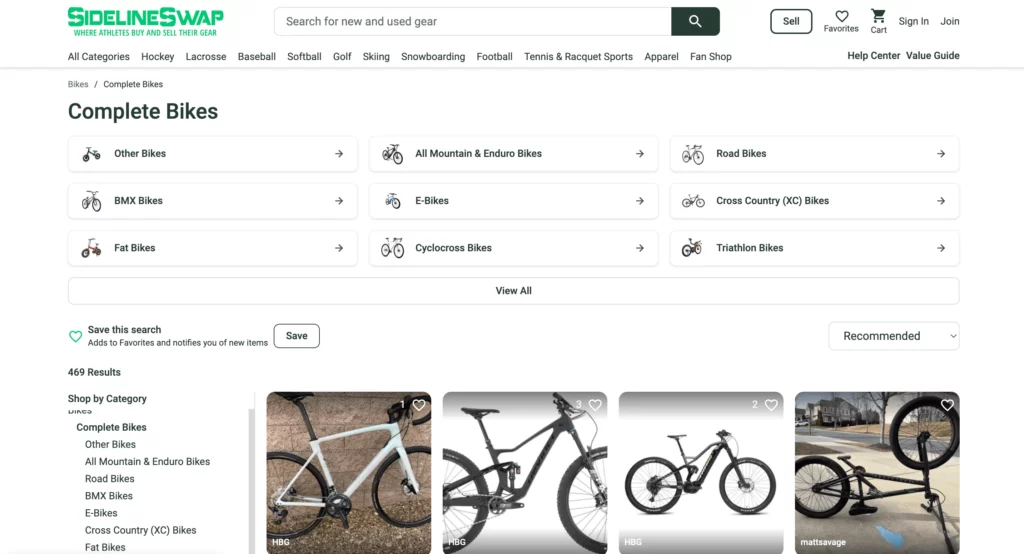 After your listing is online, interested buyers can make an offer, and once the deal is done, you can ship the bike with a prepaid label.
Once the buyer receives the bike in described condition, your payment is released.
Charges: You need to pay a 12% commission if sales are less than 6 and 9% if more than 6. The maximum seller fee is $100, and the minimum is $1.99. You also need to pay 2.9% + $0.30 as a payment processing fee.
Local Options To Sell Used Bikes
If you don't want to go through the hassle of listing or packaging your bike for shipping, there are still many options to sell your bike locally. At these places, you can get paid on the spot. So, if you need cash urgently, they can be your best option fro selling used bikes.
16. Local Bike Shops or Sporting Goods Shops
Local bike shops that also sell used bikes can buy your gently used bike for their inventory. Just check them first before going if they buy used bikes.
If they say yes, clean your bike, make any necessary repairs or replacements, and do some basic research about prices from online platforms. After inspecting the bike, they will offer you a price.
You can also contact Sporting Goods shops like playitagainsports if they are interested in buying old bikes.
These stores will mostly try to lowball you since they also have to make a profit. Negotiate a price with them, and once the sale is complete, get a receipt of the sale.
---
17. Garage Sales
Garage sales are one of the best options for selling your old stuff. But doing a garage sale for just a bike will not be a good idea.
If you have some other stuff lying in the home, you can combine them all and have a sale. You need to prepare for sale by sorting items and tagging them with prices. You also need todo the advertisement for your sale.
Otherwise, you can combine it with someone else sale and sell your bike there, offering the sale owner some incentives.
---
18. Pawn Shops
If you don't have any sporting goods store near you, you can sell your bike to pawn shops also. These shops are present in almost all places, and they buy a variety of things ranging from antiques to used furniture.
You can contact them to check if they will buy the used bikes.
Just take a look if they have used bikes on display for sale; they most probably will buy yours.
---
19. Bike Rental Companies
If there are bike rental companies near you, they might be interested in buying your old bike.
Before selling the bike, it is important to make sure it is in good working condition, as most bike rental companies will not accept a bike that is in need of repair.
When approaching a bike rental company, have all the information on the bike's history, such as how many miles it has been ridden or how often it has been serviced.
With all this information, it will be much easier for the company to decide if they want to buy your bicycle.
How To Price Your Bike
Usually, the price of a bike decreases by 50% in the first year and 10% after every year. To calculate the final price, you will need to consider the following factors:
Starting price: The original price of the bike is your starting point. You'll adjust this based on the factors below.
How old the bike is: The bike's age affects its value. The older it is, the less it's worth.
Condition: A bike that's been used gently and has little wear and tear will sell for more. Dents and scratches will bring down the price.
Mileage: The more miles the bike has been ridden, the more wear and tear it has. This means it'll sell for less.
Market demand: If a lot of people want the type of bike you're selling, you can sell it for more.
Once you have taken all these factors into consideration, you can then calculate the final price of the bike. The easiest way to do this is by using an online bike pricing calculator. This will give you an estimated price for the bike based on the factors above.
Tips for Getting the Best Price for a Used Bike
Here are a few things you can keep in mind for getting the best price for your used bike.
Research: Look up what prices bikes like yours are selling for. This helps you set a fair price.
Post ads in many places: Try putting ads on websites like Craigslist and eBay, or on websites just for selling bikes. Get quotes from several websites to see which one gives you the best offer.
Set a fair price: Aim for a price slightly below market value to attract buyers.
Be ready to haggle: Be prepared to negotiate the price, but don't be too flexible.
Be honest: Clearly describe the bike's condition. If there are any problems with the bike, let buyers know so you avoid returns and extra hassle.
Offer test rides: Letting potential buyers try the bike out helps them feel more confident about buying it.
Tips for Preparing the Bike for Sale
Clean the bike: Clean the bike thoroughly so it looks as good as possible. Wipe all the surfaces and get rid of any dirt or grime.
Safety check: Make sure all parts of the bike are working properly and safely. This includes checking the brakes, wheels, and frame for any signs of damage or wear and tear.
Fine-tune and repair: Make sure the bike works well. Do any needed repairs or maintenance, like replacing worn tires, tightening loose parts, and oiling any moving parts.
Take good photos: Take clear, well-lit photos of the bike from different angles. This gives potential buyers a good idea of what the bike looks like.
Here is a video of guy that does bike flipping for profit.
Get Some Cash By Selling Your Used Bike
Selling that unused bike sitting in the garage will free up some space and bring in extra cash. More important than that, it will find some user who actually needs it.
As we discussed above, there are several places to sell your used bike, and the best one depends on your preference and expectations.
Just be realistic in price and be willing to negotiate. Otherwise, sell to the websites like Goodbye Cycle, which buy used bikes directly.
More ways to make money: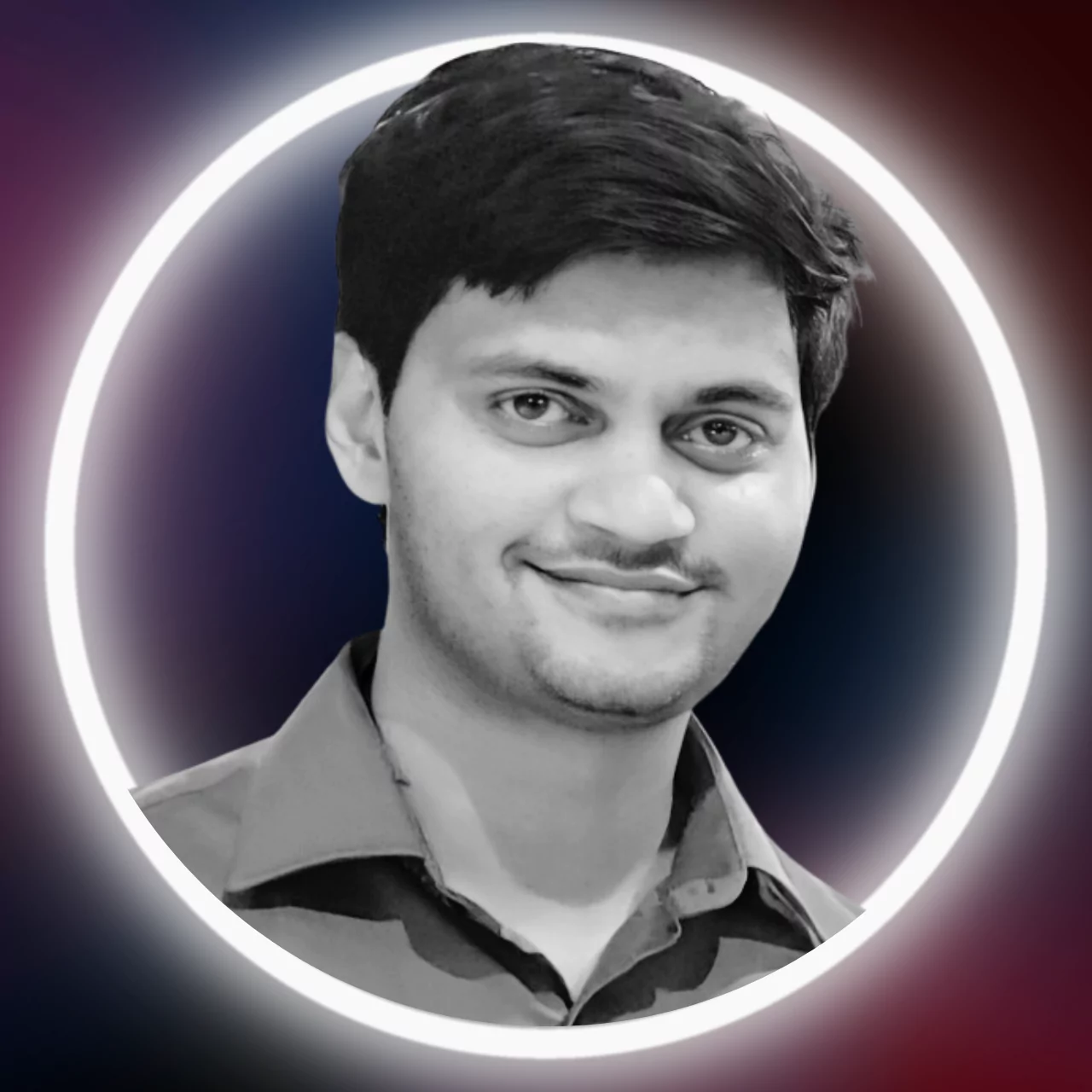 Sumeet is a Certified Financial Education Instructor℠ (CFEI®) and founder of MoneyFromSideHustle. He is an experienced side hustler who replaced his full-time income with side hustles. His work has been quoted on major finance websites like CNBC, Yahoo! Finance, GOBankingRates, CEOBlogNation, SideHustleNation, and more. He has helped thousands of people find side hustles and is here to help you find your extra source of income. More about him.