Everyone is guilty of spending more time on the phone than required. A few spend countless hours browsing social media while others play online games continuously for hours.
If you are one of those who love to play online games, you will be happy to find out that you can get paid to play Blackout Bingo online.
Bingo games are fun and keep your brain sharp. I personally love to unwind from my long days by playing these games.
What gives more comfort is that you can play bingo online for money.
Traditional Bingo was the game of choice in gatherings and parties where a caller called a number, and everyone got to mark on their cards and call Bingo when they got straight lines.
Now many online Bingo games have added different twists to the classic game while still keeping the original soul of the game.
These games are exciting to play and addictive.
If you already play Bingo games, here is a list of online Bingo games that can also pay real money.
Decide which of the many Bingo online apps for money is ideal for you.
Note: While these apps that pay you to play Bingo won't be enough to support your living expenses, they might be a fun way to unwind and earn some extra money.
Don't treat them as earning tools but as a source of extra money if you are already playing games.
How Can You Make Money Playing Bingo Online
In the past, people who wanted to make money playing games had to create them or find a way to be employed by a company that did.
Thankfully, things have changed, and now there are plenty of ways for everyone to get in on the action.
One popular way is through apps that pay you to play games. Although many different apps are available, the concept is usually the same.
These apps will reward you with points, which can be redeemed for cash or prizes, for playing games on your mobile device.
The gaming company gets the money from the advertiser, and in return for watching the video, you'll be rewarded with points that can be redeemed for cash.
Some of these apps will also offer you the chance to play games for money by entering into tournaments or one-on-one games. These tournaments usually have a cash prize for the winner, and the amount will depend on how many people enter.
The gaming company also makes money from these paid games, where they keep a cut of the fees both players deposit.
For example, in a two-player game for a 1 dollar reward, the winner will get $1, but both players need to deposit $0.60 each. After the match, $0.20 will stay with the gaming company.
So, whosoever wins the game; the gaming platform is always a winner.
I will recommend playing free games first to hone your skills before depositing your money and playing money games.
Best Apps That Pay You to Play Bingo
While there are many apps that let you play games for money, not all of them feature Bingo. Here is a look at some of the best free bingo games that pay real money.
1. Blackout Bingo
If you're looking for a Bingo game online for money, Blackout Bingo is definitely worth checking out. You compete against other players in each game to see who can earn the most points.
The company also has a mobile app; you can download it from the Google Play Store or Apple App store and start playing on your phone.
You can begin playing almost immediately, and the game will connect you with others with comparable skill levels so that you're always competitive.
The player with the most points at the end of the round wins the cash prize. The time limit of two minutes for each game you play will keep you on the edge of your seat.
Unlike the classic game, you are not dependent on luck. Out of the two players, both served the same numbers and cards; the one with the highest points wins the game and rewards. There are different ways to increase your chances of winning more points, like free daubs, 2x multipliers, and more.
You can play free and paid games, depending on your preference.
If you have a good strategy, you can consistently make high points, increasing your chances of winning.
You can withdraw your winnings at any time by requesting a withdrawal to PayPal or Apple pay.
Is Blackout Bingo Legit
Blackout Bingo is 100% legit, as it's a skill-based game, and you are not playing against the house. The company uses a random number generator so that it's entirely fair.
The game is hosted by the Skillz platform, which also hosts thousands of games.
The Blackout Bingo has an average rating of 4.5 out of 5 stars in the Apple App Store and Play store after 80,000+ reviews, indicating that most users are pleased with their experience.
On the other hand, the most typical complaints were app crashing while playing and losing money due to not winning games.
The other most common issue reported by users is account cancellation, which Skillz support claims to be due to misuse via multiple accounts.
Read our full Blackout Bingo review!
2. Bingo Cash
Another great legit Bingo game for money developed by Papaya gaming is almost similar to Blackout Bingo.
You can win up to $83 in a single game playing money-earning games.
To play Bingo Cash on an Android device, you must download it from the Samsung Galaxy Store. It can also be downloaded to an iOS device through the Apple Store.
The gameplay is fast, and you play against a real player that is matched based on your skill level, so that game is fair.
The players are served the same boards and ball in a limited time; whoever scores more points wins the game.
You need to daub fast and use boosts to your advantage to score more points.
Bingo cash offers free and paid games, and if you are planning to win money playing Bingo cash, you need to deposit your money upfront to enter paid games.
Before entering paid games, you can practice in free games to know what to expect and develop a winning strategy.
You can safely withdraw your winnings from Bingo Cash to either a PayPal or Apple Pay account.
Daily rewards and bonuses for using the bingo app regularly, as well as trophies and larger prizes for dedicated play.
Is Bingo Cash Legit
Yes, Bingo Cash is a legitimate game, and you can win real money playing it. The game is developed by Papaya gaming, a reputable company in the industry.
Bingo Cash is loved by many, and there are millions of players who play this game. The game has a rating of 4.7 on the app store with thousands of positive reviews.
So, you don't have to worry about the game's legitimacy.
Related: Different Solitaire games to play for money!
Short-term tricks can give quick cash. For lasting side income, find a hustle that matches your skills and lifestyle. Invest time and effort. Use my guide, created from extensive research, to help you navigate this process.
3. Bingo Clash
It is another game app for playing Bingo online for money that can be downloaded for iOS and Android devices.
Bingo Clash is developed by AviaGames that hosts the Pocket7Games community. AviaGames is a live gaming platform that allows players to compete in real-money live rounds.
The game is slightly different from classic Bingo as it's played in real time with other players.
You can play against friends or strangers and use power-ups to your advantage to win the game. You need to create a bingo by matching the numbers on your card with the numbers announced.
The game is straightforward, and you can start playing within minutes after downloading it from either the App Store or Google Play Store.
The more games you win and the longer you play, the app will eventually allow access to higher-stakes games with larger jackpots.
The game also offers a single-player mode if you want to practice before playing with real people. You can also join tournaments and win prizes.
Bingo Clash allows you to cash out through PayPal when you want. Payouts are subject to a $2 minimum, and any withdrawals under $10 are subject to a $1 fee.
Is Bingo Clash Legit
Yes, Bingo Clash is 100% legit as it's developed by a reputable company known for developing casino games. The game is also safe to play as it doesn't require sensitive information from you.
The game is also rated 4.5 on the App Store and Google Play Store, indicating that most users are happy with the game. So, you can play this game without worrying about anything.
4. Bingo Tour
Bingo Tour is one of the most popular Bingo games among iOS users. The game is developed by AviaGames, Inc, a well-known company in the industry, and this is the same company that runs Bingo Clash.
It was built on the success of Bingo Clash, making some more exciting changes to make this game of Bingo more fun.
The game offers both real money and free games, so you can play according to your preference.
The game uses smart matching to decide opponents to have fair games, and it ensures that you are playing against a similarly skilled level player.
All the players are served similar cards and balls in real time with equal opportunity to win the games.
The game has power daubs that can help you claim Bingos fast. High-quality visuals and graphics in the game give players a seamless experience.
Is Bingo Tour Legit
Yes, Bingo Tour is a legitimate game as it's developed by a reputable company. It's also safe to play as it doesn't require any sensitive information from you.
The game is also popular among users as it has a rating of 4.9 on the App Store with thousands of positive reviews.
Read Also: Are Cash app games legit?
5. Golden Hearts Games
Goldenhearts games previously, Gamesville is a leader in the money-earning online game arena and has been around for a long time.
You can play Bingo game on a desktop using this website, and the gameplay is classic like the older time if that is what you prefer.
Golden Hearts Bingo is a casino game designed to promote charities. The player's success in the game is based on luck rather than skill.
You can play Golden Hearts Bingo to win rewards up to $50,000. New games are live every 10 minutes to win money from $10 to $250 every game.
You can play by signing up for free, choosing a charity among 44k non profit charities, and making a minimum donation of $10.
Golden Hearts Games has processed more than $10 million in donations to over 40,000 charities across the country.
Donors can also claim tax relief for donating to charities through the Golden Heart games.
They also pay over a million in monthly rewards to its users.
When you make the first deposit of $10, you also get a bonus of $10 for playing games online on their platform.
Is Golden Hearts Bingo Legit
Hundreds of positive reviews on Trustpilot give Golden Hearts Games, the developer of Golden Hearts Bingo, a 4.6/5 rating.
You get to donate to a charity giving you the satisfaction of helping others and a chance to win real money.
Mistplay
Mistplay is an app that lets you play games and get rewarded. You can play a variety of different games through the app, including Bingo online for money.
The app works by giving you points for every minute that you play a game. These points can be redeemed for various prizes, including gift cards and cash prizes.
The site pays you to play different Bingo games.
6. Bingo Party
Bingo Party is designed to allow you to enjoy Bingo in a social setting.
You may earn Mistplay points while playing on Mistplay for the time you spend, whether it's with friends or millions of other gamers from all around the world.
There are hundreds of bingo rooms; join in tournaments and complete daily activities to grow your earnings.
To play, open the Mistplay app and select the game on your account so that Mistplay may reward you for doing so.
While playing Bingo party, you may earn units that you can cash out for rewards like Visa cash cards or gift cards to Amazon, Google Play, and many more.
7. Bingo Blaze
You can earn money by participating in challenges, tournaments, and various bingo rooms, from the Bingo Blaze game on Mistplay.
Gamers can earn rewards, like gift cards, for the time they spend playing games like Mistplay.
You can now play Bingo for cash and earn units on Mistplay. These units can be redeemed for free gift cards to some of your favorite places.
InboxDollars
It is an online platform to make money online. Different ways to make money on Inboxdollars include playing bingo games, filling out surveys, and watching videos for cash.
Just sign up for the InboxDollars and confirm your email id to get a $5 sign-up bonus. After that, you can go to the gaming or offers section to play fun Bingo games.
Each game will give you different rewards depending on the complexity and requirements.
Sign up here for InboxDollars to get $5!
8. Bingo Bash
This Bingo game is available in the offers section of the InboxDollars. You need to make an account with InboxDollars. This game with Monopoly is over a decade old and still popular among the audience.
After that, confirm the email id to get your $5 bonus. Then you can go to the offer zone to find this game.
There are over 70 million people who play this game online. You will receive new bingo rooms and boards every four weeks.
To earn $20 Cash Back in InboxDollars app, you must reach level 45 of the game within six days of installation.
Read the full InboxDollar review here!
9. Bingo Bling
This game is also available with extra rewards for InboxDollar users.
If you win first place in 12 tournaments and make a deposit of at least $10, you will get a cashback of $40 in your InboxDollars account in 30 days.
All the games are fair, and you can play one-on-one or participate in tournaments where the top three players are winners.
So try your skills and earn rewards in the game. On top of that, get $40 in the InboxDollars account.
You may play a real money game and make withdrawals straight to your Apple Pay account or PayPal.
Free games and paid games are available around the corner. The top player of the game from Illinois has won over $23,000 playing this game.
10. Play Bingo Live
If you love Bingo parties, this is the game for you. This game is live hosted every day and every hour.
Live bingo hosts in London and LA host these live Bingo parties. You can make friends in the game and play Bingo game.
Play live games for free and win real rewards.
You will earn a $20 award in InboxDollars account if you complete level 20 within 11 days of installing the game.
11. Bingo Blitz
This game is developed by Playtika Santa Monica, which is a world-renowned game development studio that creates exciting and innovative games.
The game has been downloaded over 50 million times and has a 4.6-star rating at the app station with over a million reviews.
Blitzy the cat takes you for great online bingo game missions. While playing the game, you get the chance to win online bingo freebies and goodies.
On top of that, you will get a $4.5 reward on InboxDollars for reaching level 70.
Swagbucks Games
Swagbucks is another popular online platform with plenty of opportunities to make money. You can fill out surveys, search the internet, do shopping, or play online games on this platform to earn Swagbucks.
When you earn enough rewards, you can exchange these Swagbucks for PayPal cash or gift cards.
Signup here for Swagbucks to get $10!
12. myVEGAS Bingo
Playing this Bingo game, you can have the feeling of Vegas and have fun.
You can play this on Swagbucks. To start, you need to make an account with Swagbucks with your email id, and you will get a $10 bonus.
In this game, play free Bingo and earn real money while you mark numbers off on the Vegas Strip.
You will earn 1500 SBs (worth $15) once you unlock the Mirage Casino and reach level 20.
Read the complete Swagbucks review here!
How to Avoid Scams While Playing Solitaire Games for Money
When looking for apps that pay you to play Bingo games, or any other type of app that promises to pay you for your time, it's important to be aware of the potential for scams.
Below are some tips to help you protect yourself and avoid being scammed.
Only download apps from reputable sources, such as the Google Play Store or the App Store. If an app is only available from a website, do your research to ensure the site is legitimate.
Read reviews before downloading an app. This will give you a good idea of what other users have experienced with the app and whether or not it's a legitimate way to earn money.
If an app requires you to enter your payment information, read the terms and conditions carefully before doing so. If you're ever asked to pay for anything upfront, that's a red flag that the app may not be legitimate.
Things to Consider When Choosing the Best Bingo Games
Ease of Use
The site you want to play online Bingo must have an easy-to-use interface. Bad graphics can put off people who are here just for ease of mind and little fun.
This is important so that you can avoid any stressful experiences while trying to figure out how the site works.
The last thing you want is to get frustrated and give up on playing online Bingo because the site was challenging to use.
Payment Options
You will need to deposit money into your account before you can start playing online Bingo for money.
The site should have different payment options so that you can choose the one that is most convenient for you.
The payment options should also be safe and secure so that you don't have to worry about your money while playing.
Customer Support
You might need help while playing online Bingo, and the site should have a sound customer support system to get the assistance you need.
The customer support team should be friendly and helpful so that you can resolve any issue you might have while playing.
Bonus Offer and Promotions
The site should have different bonuses to get more value for your money. The bonus offerings can be in the form of sign-up bonuses, deposit bonuses, or reload bonuses.
You can use these bonuses to play more bingo games and win more prizes.
With different promotions, you can have more chances of winning prizes. The promotions can be in the form of jackpots, tournaments, or special events.
You can use these promotions to increase your earnings.
Now that you know what to look for in an online bingo site, you need to find one that meets all your requirements and start playing!
Final Thoughts
As you can see, there are plenty of games to make some extra cash by playing Bingo games on your phone.
Although it may seem unproductive, playing games on your phone can serve as a form of relaxation after a long and stressful day. For many, Bingo provides the peace of mind needed to wind down from work and other obligations.
If you're looking for a fun and easy way to earn money, you should definitely check out some of these money-paying Bingo games.
While you're not going to get rich playing these games, they're a great way to earn some extra cash in your spare time.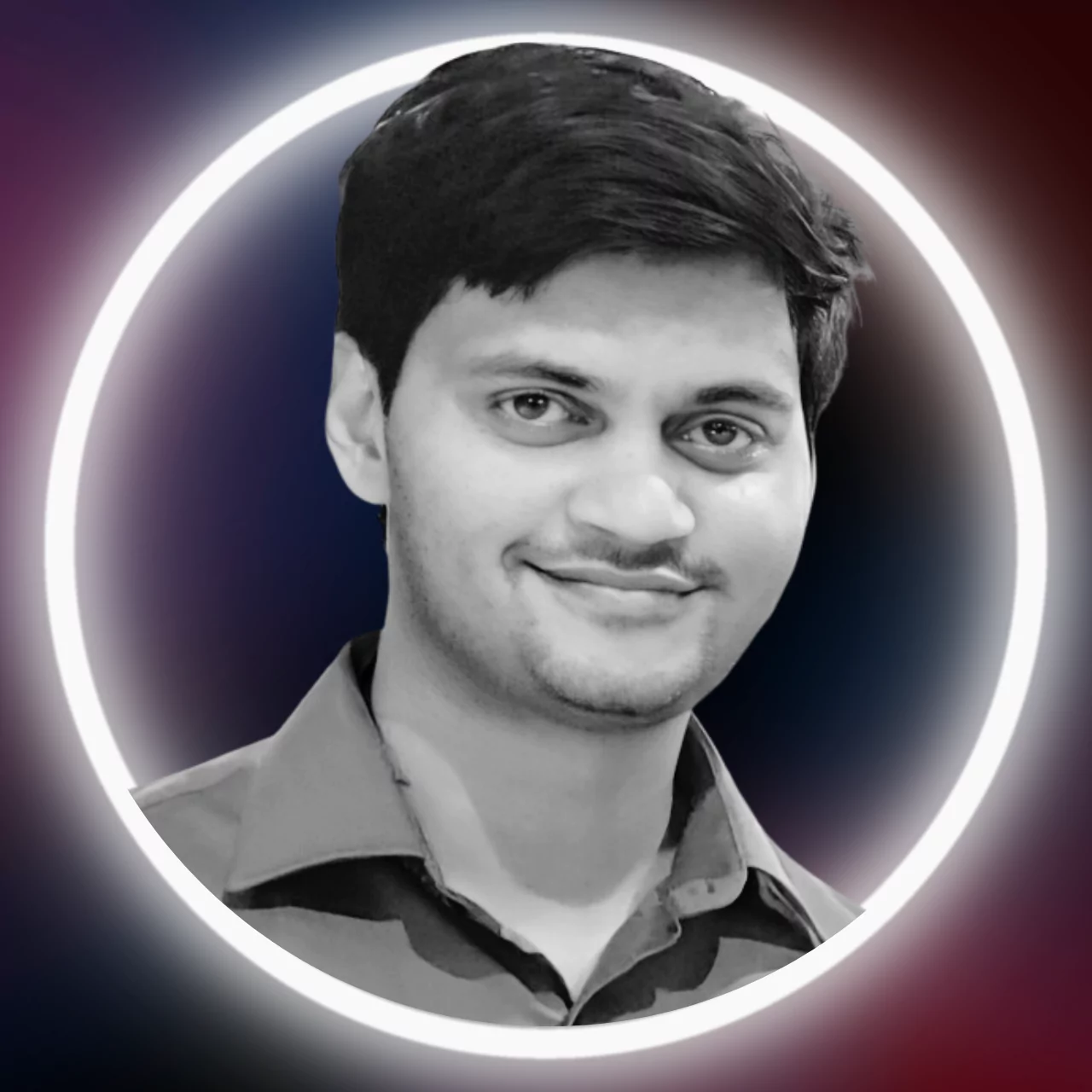 Sumeet is a Certified Financial Education Instructor℠ (CFEI®) and founder of MoneyFromSideHustle. He is an experienced side hustler who replaced his full-time income with side hustles. His work has been quoted on major finance websites like CNBC, Yahoo! Finance, GOBankingRates, MSN, Nasdaq, AOL, and more. He has helped thousands of people find side hustles and is here to help you find your extra source of income. More about him.