Card games are great for having some fun and banter with friends. You can now make money playing card games online.
These card games in friend or family gatherings used to be exciting and thrilling time pass.
Now you can have the same fun and thrill while playing card games online. Plus, you get to earn some cash by playing these card games.
You probably already know that you won't get rich playing these games, so don't start playing them to make money if you don't already play them.
But, if you love playing games on your phone and relaxing while doing it, there is no better option than to shift to the games that also give you a chance to win rewards.
Try to be safe while playing games for money, and use only reputed games.
In this post, we will discuss legit card games you can play to win money.
How You Get Money From Playing Games
Gaming companies have different ways to make money and pay a part of that earning to players to attract more and keep them motivated to play.
These games can make money with in-game purchases, such as new weapons or upgrades, and they can also charge to unlock new levels or features.
Gaming companies also earn money through advertising, and they may sell advertising space on their website or in their games.
Players are paid to compete in esports events as part of the revenue pool for video game companies.
These competitions can be one-on-one games or organized tournaments where gamers compete against each other for prizes.
There are entry fees for such paid games, i.e., for 10 dollar prize game, both players need to deposit six dollars each, the winner takes $10, and the company keeps the $2 in each game.
Apps That Pay You to Play Card Games for Money
This section will introduce you to some of the most popular card games that can help you win money.
1. Solitaire Cube
Solitaire Cube is definitely worth checking out if you're looking for a card game that features real cash prizes. You compete against other players in each game to see who can earn the most points.
You can begin playing almost immediately, and the game will connect you with others with comparable skill levels so that you're always competitive.
The player with the most points at the end of the round wins the cash prize. The time limit for each game you play will keep you on the edge of your seat.
You can cash out your winnings anytime by requesting a withdrawal to PayPal or by check.
You can also choose to refund the money to your original deposit method if possible.
Although cash tournaments are not available in the following states – AZ, AR, CT, DE, IN, LA, ME, MT, SC, SD, and TN, you can play free games.
Related: Solitaire cube review
2. Solitaire Cash
Solitaire Cash is one of the more popular card game apps that allows you to play Solitaire for money. The app is available on both iOS and Android devices.
The game's goal is to earn more points than your opponent in each round. The game is played with a deck of cards that are all the same for both players.
You and your opponent will play the game just like in any other card game. The player with the most points at the end of the round wins the cash pot.
You can practice playing Solitaire Cash for free before you play with real money. This can help you improve the game and learn new ways to maximize your points.
You may withdraw your profits to PayPal or Apple Pay. Every day, the game provides you with free bonus spins and gifts; Furthermore, it has more significant rewards for regular gamers.
3. 21 Blitz
This game is a solitaire-style game that can be played for money. You can play this card game against other players or on the computer.
This game is played with a deck of 21 cards, and you must remove all of the cards from the table to win.
You can play this for free to practice, and when you know how to win, switch to paid games and earn real money playing this solitaire and blackjack combination game.
A pot of money is split between the players based on the number of cards they have removed from the table.
You can earn more rewards if you complete the game within the time limit. You can get paid to play this card game via Paypal or gift cards.
The winner gets real cash prizes daily; with each win, you could earn up to $83.
Although cash tournaments are not available in the following states – AZ, AR, CT, DE, IN, LA, ME, MT, SC, SD, and TN, you can play free games.
4. Spades Cash
In the solo game, you'll go up against AI opponents in every match where everyone gets the same deal. The person with the most points at the end of all matches is the winner.
In this game, there is also a bidding game where players bid on the number of tricks they think they can take.
The player who bids the most is the declarer, whose goal is to take at least that many tricks. If they do not, they lose the amount of their bid.
The other players are the defenders, and their goal is to prevent the declarer from making their bid.
Test your skills against others in a fair match. You'll each have the same game board, turns, and time limits to work with.
You can do so with in-app purchases if you want to play for real money. You can also win real-world prizes through tournaments.
There are no ads while playing games, giving users a seamless experience.
Short-term tricks can give quick cash. For lasting side income, find a hustle that matches your skills and lifestyle. Invest time and effort. Use my guide, created from extensive research, to help you navigate this process.
Mistplay
Mistplay is an app that lets you play games and get rewarded. You can play various games through the app, including card games for money.
Apps like Mistplay works by giving you points for every minute that you play a game. These points can be redeemed for various prizes, including gift cards and cash prizes.
The site pays you to play games like Classic Solitaire and Deluxe Solitaire 2.
5. Solitaire DeluxeⓇ 2
This app is available on Android devices, and it features a variety of different card games that you can play for money.
The app is designed for avid Solitaire players who want to be entertained for hours. With built-in tutorials, players can learn new strategies and get paid just for playing the card game.
The game has a tournament mode where you can compete against other players to win cash prizes. You can also choose to play in the practice mode to improve your skills before
To earn rewards while playing Solitaire DeluxeⓇ 2, you must first join Mistplay.
6. Classic Solitaire
This Solitaire card game can be played for money through the app, Mistplay. The game is available on Android devices.
To earn rewards while playing Classic Solitaire, you must first join Mistplay. Once you're a member, you can earn points by playing the game.
The app contains daily challenges, the opportunity to play without an internet connection, excellent graphics and animations, and enjoyable classic gameplay.
You can earn units by reaching different checkpoints. These points can be redeemed for various prizes, including gift cards and cash prizes.
InboxDollars
It is an online platform to make money online. Different ways to make money on Inboxdollars include playing card games, filling out surveys, and watching videos for cash.
Just sign up for the InboxDollars and confirm your email id to get a signup bonus. After that, you can go to the gaming or offers section to play fun solitaire games.
Each game will give you different rewards depending on the complexity and requirements.
Sign up here for InboxDollars!
7. Solitaire
This is a classic Solitaire card game that you can play from the offers section in InboxDollars.
First, you need to sign up with InboxDollars and then go to in offers section in to play this game.
There are many daily challenges where you can play unlimited games daily randomly. Playing these games, you can play many Solitaire decks for free to win money.
If you can win 250 games within 21 days of installing this game, you will get $10 cashback on the InboxDollars platform.
8. Solitaire Deluxe Spider
This is fun to play in one, two, or four-suit games with excellent graphics.
Solitaire Deluxe Spider game is a popular game that is also premium. You can also earn money while playing this game.
When you reach level 30, you will get an additional $5 reward in InboxDollars.
9. MONOPOLY Solitaire
If you love classic games, this is your chance to play two of the all-time greats and become a MONOPOLY millionaire.
MONOPOLY Solitaire is a soothing card game that adds a twist of excitement. Collect MONOPOLY Bucks as you play and roll the dice to try each solitaire hand.
Collect properties and construct houses and hotels as you go along the Boardwalk.
Outwit your rivals by solving challenging card puzzles to earn rolls and get ahead. Collect rent from all properties you own and win the game by becoming the wealthiest landlord on Boardwalk.
Win an extra $8 in InboxDollars when you reach level 40 within seven days of joining the app.
You can also play Solitaire Cube and Solitaire cash to earn extra cashback of up to $40. There are more Solitaire games in the InboxDollars games that you can play for money.
10. Gin Rummy Stars
You can download and play Gin Rummy Stars on your InboxDollars account.
After completing Level 45, you will receive $15 cash back.
If you are looking for a card game that you can play for money, then Gin Rummy Stars is a great option. The game is free to download and play, and you can earn cash back when you reach certain levels.
To start playing this game, sign up for InboxDollars and go to the offers section.
You can then cash out your earnings through PayPal or redeem them for gift cards to Amazon and other stores.
11. Klondike Solitaire
Get rewarded for playing Solitaire with a fun game of Klondike Solitaire. You need a free account with InboxDollars to play this game.
Playing Klondike Solitaire games on InboxDollars gives you scratch card progress and the chance to win real cash with each game.
To reduce your tax burden, consider cashing out all of the money you make from gift cards to Amazon and Visa.
12. Pyramid Solitaire
InboxDollars also has a game called Pyramid Solitaire. The method you use to make matches and arrange your cards in pyramid form influences how many points you earn in Pyramid Solitaire.
The more time you spend playing the game, the more the scratch card progress bar will move; when the bar is complete, you'll get a scratch card.
Scratch card values will differ, and when you earn scratch card rewards, you can get them to your PayPal account or gift cards.
Swagbucks Games
Swagbucks is another popular online platform with plenty of opportunities to make money. You can fill out surveys, search the internet, do shopping, or play online games on this platform to earn Swagbucks.
When you earn enough rewards, you can exchange these Swagbucks for PayPal cash or gift cards.
Join Swagbucks here and get a $10 bonus!
13. Solitaire Cruise
Swagbucks has a Solitaire Cruise promotion running. This creative take on Solitaire card games allows you to explore the world.
Play the game in a tri-peaks style. You may earn Swagbucks (SBs) every time you win a game. To earn 3,500 SBs ($35), finish World 15 in the game within seven days.
When you're ready to cash out, you can redeem your SBs for gift cards to places like Starbucks, Amazon, or PayPal.
14. Solitaire Grand Harvest
Swagbucks now allows you to get paid for playing cards with this new game, Solitaire Grand Harvest.
Create your farm, plant and harvest crops, and upgrade structures as you play the game in this unique version of Solitaire.
To earn serious money in Solitaire Grand Harvest, you must complete Crop 11 within two weeks of downloading the game. By doing so, you'll be awarded 2,000 SBs ($20).
Final Thoughts
As you can see, plenty of ways to make some extra cash by playing card games on your phone.
Playing games on your phone may be a great stress reliever after a long and stressful day. Many individuals find card games to provide the mental relaxation required to wind down from their day job and other responsibilities.
If you want to find a fun and easy way to make money, you should look into some of these card games that pay out cash.
While you're not going to get rich playing these games, they're a great way to earn some extra cash in your spare time.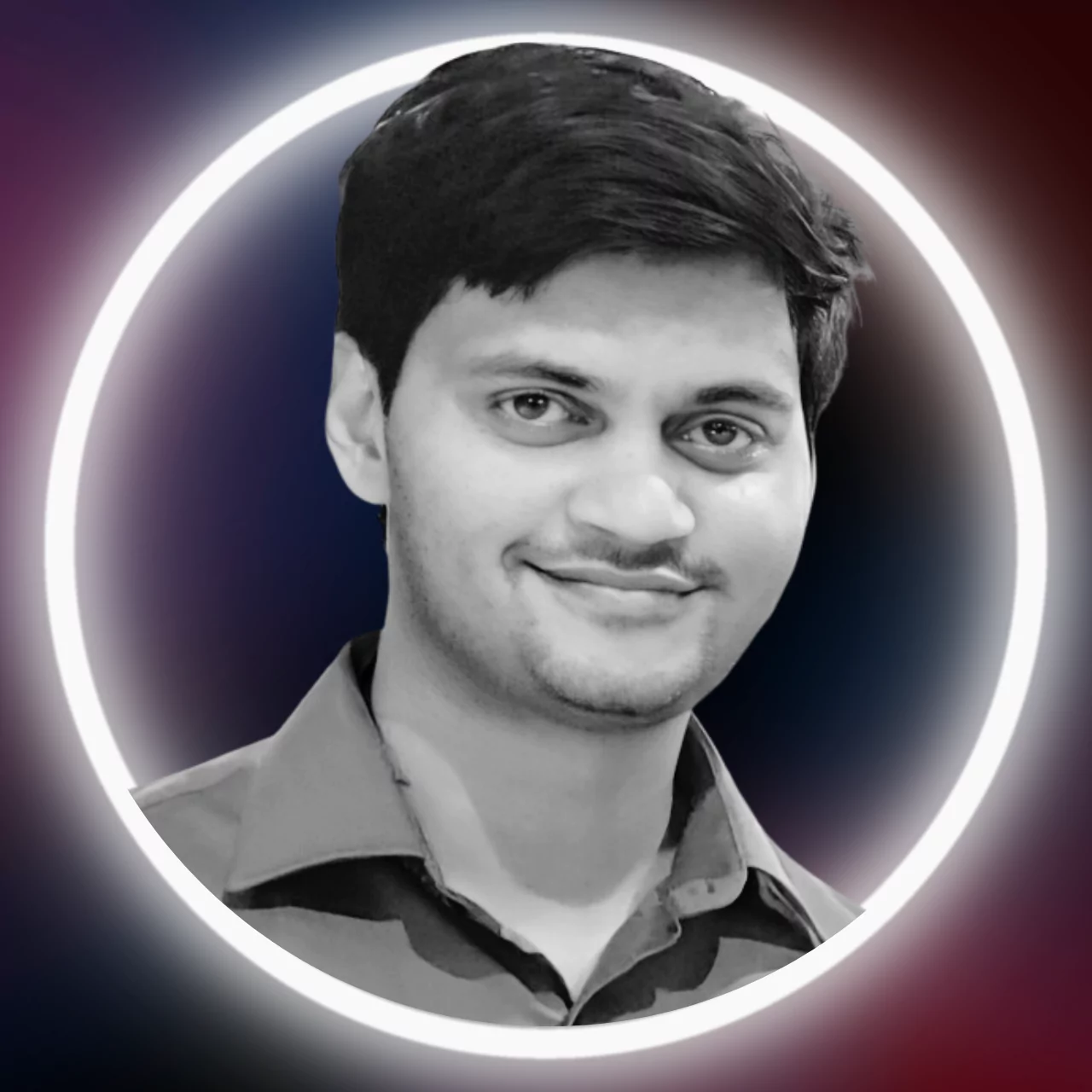 Sumeet is a Certified Financial Education Instructor℠ (CFEI®) and founder of MoneyFromSideHustle. He is an experienced side hustler who replaced his full-time income with side hustles. His work has been quoted on major finance websites like CNBC, Yahoo! Finance, GOBankingRates, MSN, Nasdaq, AOL, and more. He has helped thousands of people find side hustles and is here to help you find your extra source of income. More about him.