This post may contain affiliate links from which I may earn a commission without any cost to you. Read our policy for details.
Making more money from money is the art that rich people have mastered. You can also learn here about the ways to flip money fast.
With the title how to flip money, it seems like I am going to tell you how to scam people for money due to so many scams named on money flipping.
Flipping money, in reality, does not mean scams, it's far from that. It means making money from resources you already have. Flipping your time or money for more money is what I really meant by flipping money.
When you look for flipping money, there is a high probability you will encounter some scammers. You need to be aware if something looks too good to be true, then it probably is not true.
Learn to distinguish genuine opportunities from scams. No one really sends you the iPhone that they claim you won in the lottery, and you just need to pay for shipping charges.
Why the hell they can't pay for shipping charges if they are giving me that costly item, that should be your question. They are definitely scamming you with free money or gift. We beware of these things.
Once you are aware and look around, you will find there are a lot of genuine opportunities to flip money fast, legally and legitimately.
You are already flipping money in exchange for your time or efforts, or money. Let's see how to flip money using these legal ways.
Legal Ways to Flip Money Online
In this age of technology and the internet, you don't have to put a step outside to flip money. Learn how to flip money online with these legit ways.
1. How to Flip Money in Real Estate
Real estate is an evergreen source of money growth and money flipping. You invest some money in properties then you earn back more money by renting and price appreciation.
Earlier it used to be difficult to invest in properties, but now there are platforms available that allow interested people to invest in properties even with 500 dollars.
These platforms buy properties and flip them for more money and allow small investors like us to contribute to their funds. Whatever profit is made after the sale of properties is divided among all shareholders after commissions.
Fundrise is the best platform in this category, where you can invest in properties with amounts as low as $500. You got some cash to flip and invest in this relatively safer investment that is not linked to equity markets.
---
2. Flip Small Change into More
Investing is the best way to flip money. Even if you haven't got thousands of dollars to flip, you can start with a few cents or dollars a day. Now invest in spare change every day without even noticing and grow your investments.
Acorn is an app that invests money passively and flips extra cash online. You do small transactions every day, Acorns can round off those purchases and invest spare change for you automatically.
You can decide if you want investments in safer options or aggressive investments. Over time these small cents and dollars will accumulate, and you won't even notice you have made a significant fund by flipping cash.
---
3. Flip Money with Automated Investments
Investing the small change is good, but if you got more money, then it's better to invest it in a diversified portfolio rather than sitting in a bank account.
Interest payments on bank accounts are too small to have any growth in your wealth. One of the best ways to flip money into more is by investing in stocks.
If you can choose stocks that are undervalued in current market conditions, then you can flip these stocks. Buy them low and sell them high, the mantra of stock markets.
But not everyone can identify such stocks or do day trading successfully. For such people, automated investments with predefined categories of conservative or aggressive, or moderate aggressive can help you invest your money.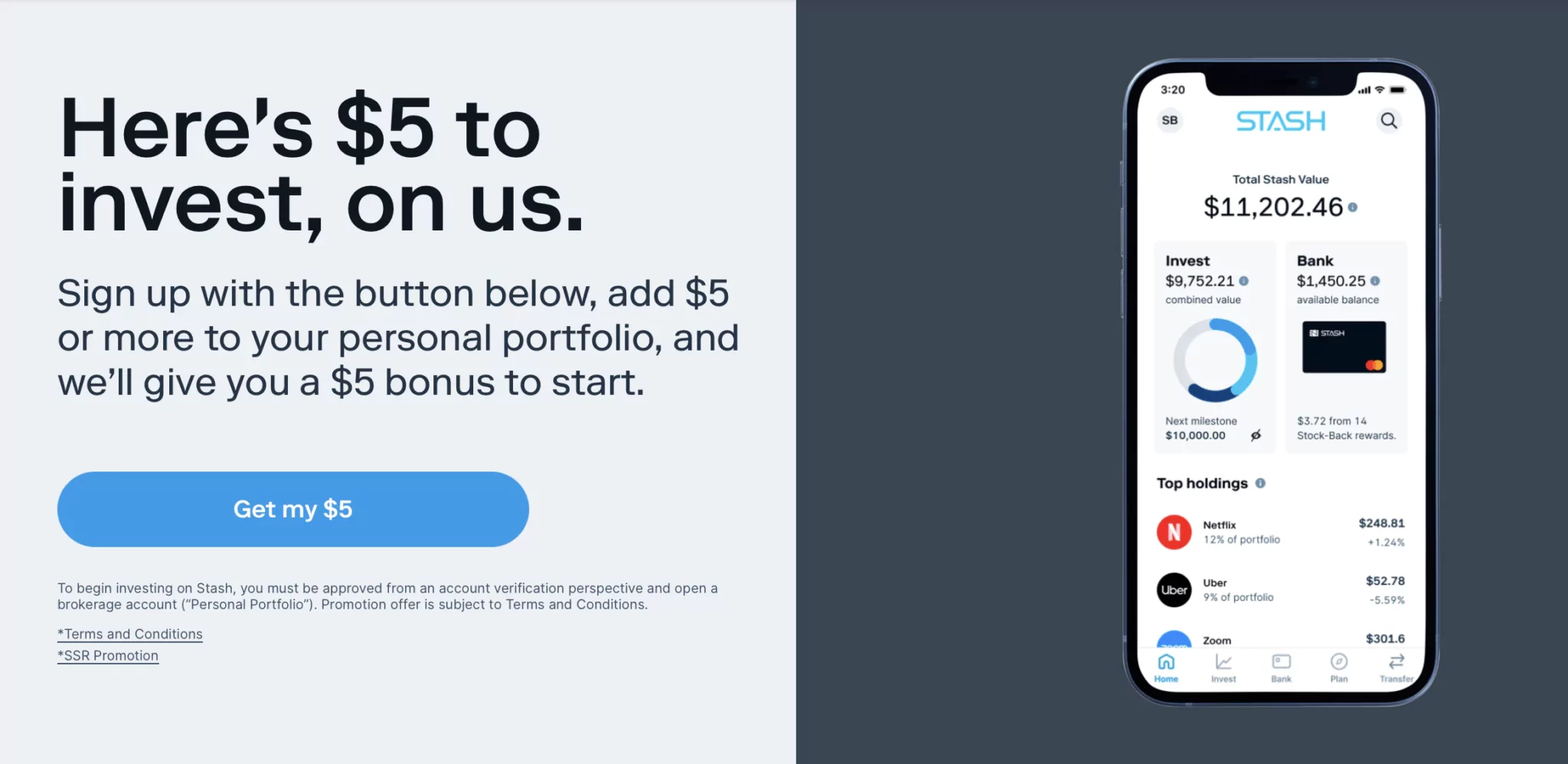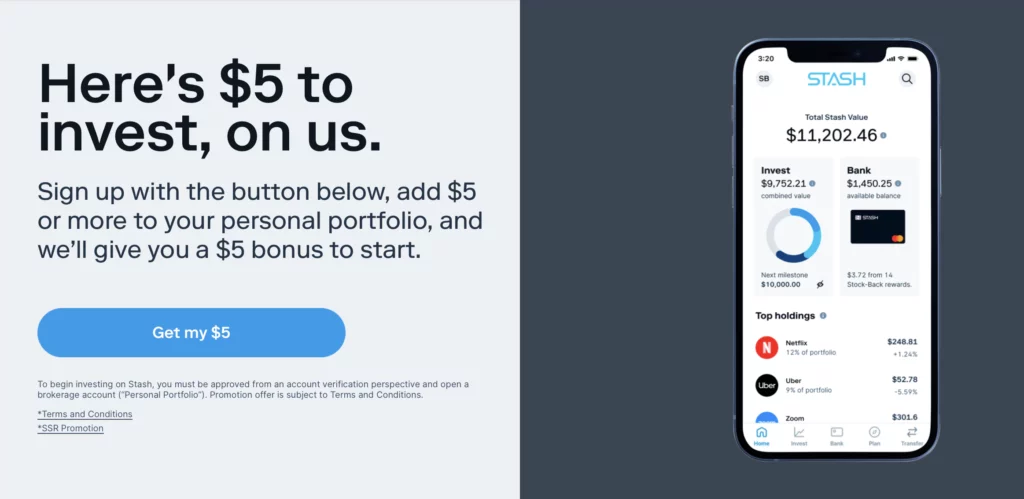 Stash is one such platform to flip cash that helps in automating your investments. In addition, you will get a $5 bonus when you join the platform*.
---
4. Ways to Flip Money with Artwork
Arts by famous artists grow in value each year, and when these paintings are resold, they go at much higher prices.
There are very few wealthy people who have been involved in this business where they collect expensive art and later sell them at a much higher price.
A lot of factors determine the appreciation in cost if some artist starts trending all their old paintings, the price will increase dramatically.
Now with Masterworks, you can also participate in this non-traditional money filliping just with a few hundred dollars.
They buy paintings worth millions based on their research and sell them for profit. All shareholders get the cut from profit. This industry has clocked more than 14% annual returns compared to 8-9% by stock markets.
Although it's a new concept yet, it's worth diving in with few thousand dollars. It is an innovative way to flip your money and diversify your portfolio.
---
5. How to Flip Second-Hand Items
One of the easiest options to flip money if you are willing to put in some effort is flea market flipping.
As the name suggests, it is about finding bargains and selling them at higher prices with quick money flips. If you take care of a few basic things, then you can generate thousands in profits every month with a few hours of work.
You can sell old clothes, furniture, books, bikes, and many more for cash.
If you are not sure how to proceed about flipping money with a flea market, then join this free workshop to learn the art of it.
This workshop is run by a family who makes more than $100000 by flipping flea market items. They have taught thousands how to do it in their style, you can also join them.
Join the free workshop to learn how to flip your money with flea markets!
---
6. Flip Money with Retail Arbitrage
To flip items for profits, you don't always have to hit flea markets. Indeed many people successfully flip items from one retailer to another retailer.
This is called retail arbitrage. You find one item cheaper at one store, say at a local store then you sell it at a higher price on Amazon.
If you can find the loopholes like this when the same item has different price points in different stores, you can make a nice profit until other people notice the same things and prices become similar.
---
7. Flip Money with Domain Names
If you are looking for ways how to flip money online, you can flip domains. Many people buy domains with popular keywords at lower prices and sell them at higher prices if new businesses with the same name need them.
This is called domain name flipping. It was quite popular earlier, with domain names selling for millions. Now there are very few popular keywords left, but if you have knowledge and luck, you can still earn a thousand.
It only needs a few dollars to buy a domain from service providers like Namecheap. Choose a few names wisely and wait for your luck if anyone turns up for it.
Even if you are able to sell one, you can compensate for all the domain purchases you made and make a profit also. There are specialized places like Flippa to sell and buy domain names where you can flip money fast.
---
8. Sell Websites for Flipping Money
Why not just make a new website with a small investment and do some groundwork like designing and making it look beautiful?
If you have been designing websites, it will be a straightforward and the best way to flip money. Then you can flip cash by selling this website at a higher price to people who don't know how to design websites.
Then you can go a step further to write and promote articles on it. Make a few articles rank on google and the value of your site will increase exponentially.
Flippa is a marketplace where there are buyers and sellers for such websites.
---
How to Flip Your Money Offline
Flipping money online is great, but if you are not that technology savvy, you can still flip money offline at your local places. Let's see how to flip money offline.
9. Flip Business for Money
Not only online website flipping, but you can start other small businesses to flip money.
It can be any business, online or offline, regular or unconventional, you can start it now from ground zero and build it up with your efforts.
When that business becomes profitable, then you can flip it for multifold returns.
That's how many startups work nowadays. They generate new ideas and work on them to prove the ideas, and if successful, they are bought in by bigger companies.
The success you will have will depend upon your business idea, for example, Whatsapp was such a great idea with worldwide use that it was bought by Facebook for a multi-billion deal.
If you have any such idea, start working on it even if in your extra time, and build it up.
---
10. Flip Money with Land
Do you know which investments have almost always been appreciated? Give a pat on your back if you thought of land.
Land is a limited commodity, you can't increase the amount of land available. With the increase in population and demand, it's imperative that prices of land will always increase.
It might be that in some years there is less increase than in other years, but in most cases, it will increase.
If you have few thousand dollars lying in your bank account, then you can flip that cash for land and sell that land at a higher price later and earn profits.
Especially if you can identify suburban areas where there is a possibility of development or some project is going to start in that area, then the prices of nearby lands skyrocket.
Find such undervalued deals and flip money fast with the land.
---
11. Ways to Flip Money with Property
We saw at the start of this article that you can flip $500 using Fundrise in the real estate business.
But if you have a high amount of funds available, then you can go directly into this business of buying houses and selling them at higher prices, cutting down on the commission.
Just that it will take more work on your part to find the properties and make them sellable.
Try to find newly built places or properties that need repair jobs. Invest some more money on renovations and beautifying the property. It will increase the value of property hugely.
You can flip thousands of dollars by buying and selling a single house.
---
12. Flip Rental Properties for Regular Income
If you need a regular stream of income with the amount of money you have, then investing in rental properties is one of the best ideas.
This process is also now automated with companies like Roofstock that help you buy new properties and put them on rent.
If you can find such rental properties on your own, then that is even better as you will save on commission.
Buy homes and renovate them, and put them on rent for regular income every month.
---
13. Flip Storage Space for Cash
How to flip $10k? Invest that money in making a storage space at your home, and rent it for regular income.
There are marketplaces like Neighbor.com that help you rent out extra space in your home for money.
It can be anything, your empty garage or warehouse or your empty basement. If you got spare storage space in your home, you can make money flipping that space.
---
14. Flip Holiday Rooms with Airbnb Arbitrage
Do you know you can do Airbnb arbitrage? Meaning you can spend some money to reserve the listings in common tourist areas where you know are going to be a lot of tourists in a particular season.
Then resell or relist those listings at a higher price and earn a profit without doing anything.
If you know an area very well, then you will be able to time things properly and earn decent money. You just have to relay the original instructions, and your job is done.
---
15. Flip Money with Old Clothes
How to flip money fast? Buy used clothes at low prices and sell them at higher prices in places like eBay.
Branded clothes have high resale value, especially those of limited editions or that are no longer manufactured. Few people love to wear the same design if they can't find new ones, they will look for the old ones on sale.
You can sell your own old clothes or you can flip old clothes for money. Buy old clothes at cheaper prices from local stores, flea markets, or garage sales and sell them at higher prices on eBay or such sites.
---
How to Find Extra Money for Flipping
Flipping money for free is possible, as you saw, both online as well as offline. But how to go about things if you don't have any money to start with. You can then start by flipping your time for money on these places that pay you money for your time and efforts.
16. Flip Money on InboxDollars
InboxDollars is one of the favorite sites worldwide to earn money online by doing different small tasks online.
Tasks range from surveys, watching videos, reading emails, or playing games. In addition to opportunities to earn money on InboxDollars, you can also flip money using InboxDollars.
There are plenty of options on the offers page whereby by investing small money, you can get good opportunities to earn money. You can open a bank account through their offer, and you will get handsome rewards for that.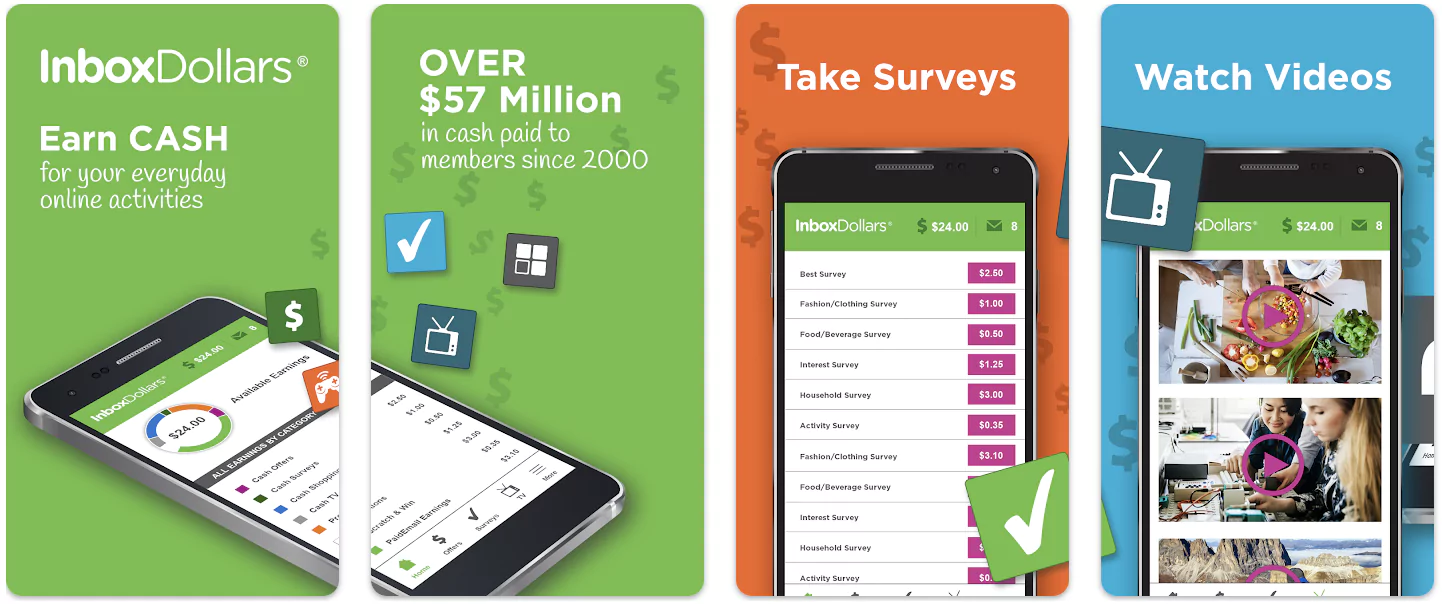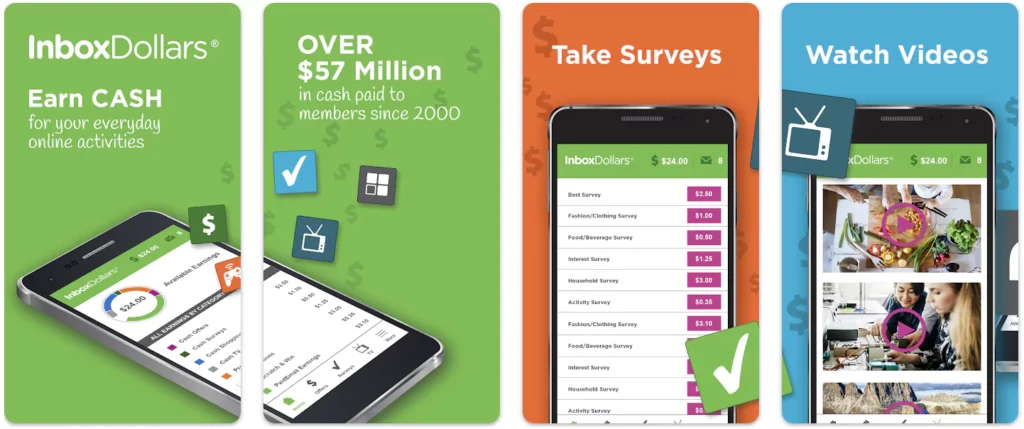 Just sign up and find more options like this on InboxDollars to earn money fast. Just go through the rules and decide which ones will work best for you. For example, in a few places, you will get free trials, but you will have to give your Credit card details. Choose wisely and earn money.
---
17. Flip Money on Survey Junkie
Answering surveys is one of the easiest and simplest ways to earn money online. Millions of people use it, and there is no reason you should not.
The only problem is that most of the websites pay in pennies for your efforts, and you end up earning a lot less money. If you want to earn more with surveys, then Survey Junkie is your best option.
They have the highest surveys available. Few surveys on the website even pay $100 if you qualify for them.
---
18. Flip Money with Swagbucks
Swagbucks is another popular platform that offers different tasks for earning money online. You can do a variety of activities that pay money, ranging from watching ads, playing games online, and doing web searches.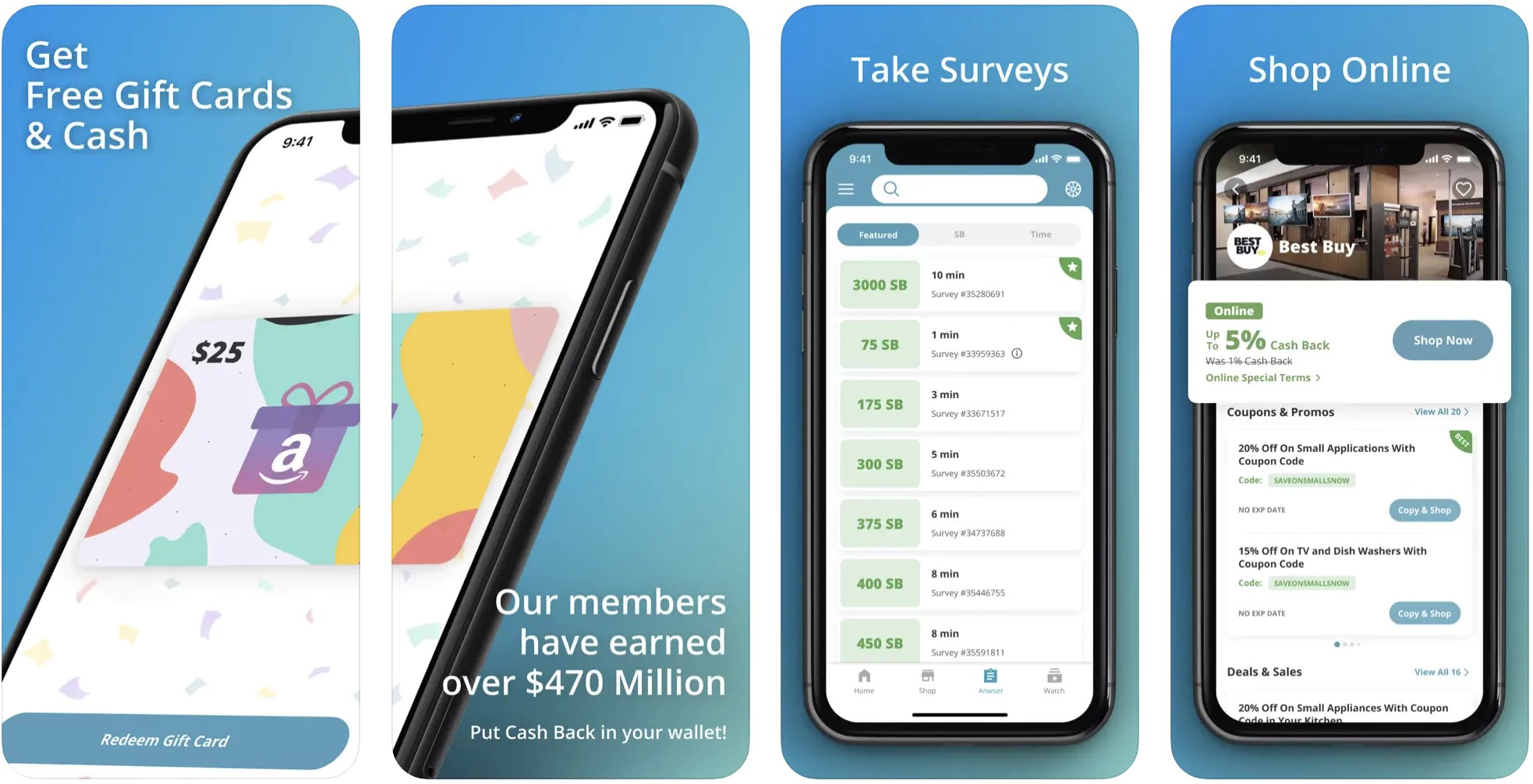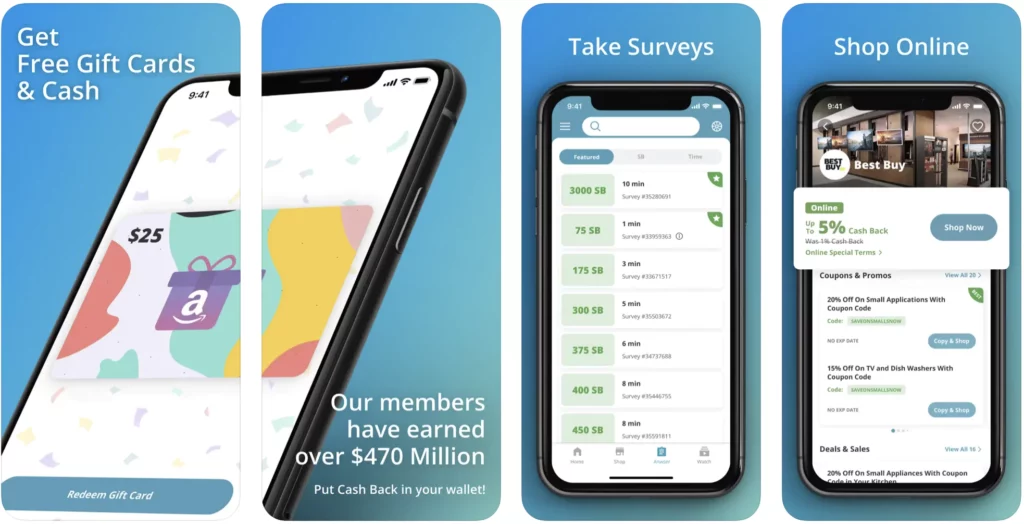 Enter Swagstakes to flip your money online into more. You earn Swagbucks for doing all these things. Swagbucks can be used in flipping for cash or gift cards from popular stores.
---
19. Flip Your Freelance Skills for Money
You know yourself better than anyone and you got many skills that you can monetize. You can use these skills to earn money. The only thing you need is the knowledge of how to do that and on what platform to do that.
You can do freelance proofreading, become a virtual assistant to flip your skills for cash. You can get free training to get started in them. Then you can become more advanced in them with courses with some initial investment.
So if you got some money and wondering to flip $500? Invest that money in training yourself and use that to earn regular money.
For Proofreading you can check out Caitlin Pyle's free online workshop to learn if proofreading is a good fit for you. If yes then you can easily earn $25 per hour.
---
20. Do Side Gigs in Your City for Money
You can earn money doing side gigs in your free time using the steady app.
It's a marketplace where people list jobs, and if any job near you interests you, you can take up the job and earn the price.
Jobs can vary from writing to taking photos of restaurant menus etc.
So if you are up for it you can earn some quick money in your free time. This is an especially good option for college students to earn extra money in their free time doing small jobs.
---
21. Deliver with Instacart to Flip Money
You can earn some quick cash with Instacart. This is an app where you can join as a service provider. As a service provider, you have to deliver groceries to other people, and you will get paid money for that.
You can choose your own hours and rates for service. You can choose if you want to take an order or not. And your estimated earnings will be shown firsthand.
Payments are fast, and you get to keep all the tips.
---
22. Flip Money With Postmates
Like Instacart, you can deliver food from restaurants and earn money while doing it.
Big food chains like Domino have their own delivery system. In the case of local restaurants, each restaurant can't have its own delivery system. Postmates is a platform that connects restaurants with customers.
If you become their rider, you will take orders from local restaurants to the people and get money for that. You can choose your own working hours.
---
23. Earn Money by Getting Fit
Now you can make money by getting fit. Now there are apps that pay for your own fitness.
You can get paid for the number of steps you take every day. You can bet on challenges with another person. Flip money now by betting on fitness targets. If you achieve your targets, you can double your money.
List of apps that pay you for getting fit!
---
In Conclusion: Get Started to Flip Money Now
So, how to flip money? Start now! Use these legitimate ways of flipping money and convert $100 to $500 or $5000 to $10000. 
Just be aware that flipping money requires some effort on your part. If someone offers to flip money for free and offer rewards that seem too high, then beware. That may be a scam, so just stick to the things you know yourself to flip money.
To help you explore more options, we have compiled this list which will make your path easier. Be consistent and make an effort to build multiple income streams and flip money legitimately to grow your wealth and become financially independent.
FAQs
Can you flip money legally?
Yes, flipping money legally is possible. It involves trading an asset for profit, typically in a short timeframe. This could include selling physical items, or providing services such as consulting or freelancing. Avoid illegal activities like money laundering or pyramid schemes.
How to flip 10K?
There are several ways to flip 10K, such as investing in stocks or mutual funds, flipping houses, cars, or websites. Each of these strategies depends on your skills, interests, and risk tolerance. Tools like Acorns, Robinhood, Fundrise, Roofstock, AutoTrader, Turo, Empire Flippers, and Shopify can aid in this process.
Is flipping good money?
Flipping can provide good money if executed correctly with a solid strategy and effort. However, it can also be risky and unpredictable. Success in flipping requires good research, negotiation, marketing, and customer service skills.
Is money flipping ever real?
While legitimate money flipping exists, it's essential to beware of scams promising high returns or requiring upfront fees. Red flags include unsolicited contact, requests for money transfers, guaranteed returns, high-pressure tactics, and lack of identification or credentials.
What is the 70% rule flipping?
The 70% rule is a guideline for property flippers. It suggests not paying more than 70% of the after repair value (ARV) of a property, minus the repair costs. This rule helps to ensure enough margin to cover expenses and profit.
How much does flip cost?
The cost of flipping depends on the purchase price, repair costs, listing fees, shipping costs, and taxes. These costs are added together to calculate the total flipping cost. It varies widely based on the item and the market.
What is flip selling?
Flip selling involves purchasing an item at a low price and selling it at a higher price for profit. It requires research, negotiation, marketing, and customer service skills and involves risks such as not finding buyers, potential losses, or scams.
What is a good return on a flip?
A good return on a flip depends on personal goals, expectations, and risk tolerance. Comparing your returns with other investments, the effort and time you put in, and your expenses and risks can provide a useful evaluation of your return. On average, 30% return is considered good return in most categories.
---
* Paid non-client endorsement. See Apple App Store and Google Play reviews. View important disclosures. Investment advisory services offered by Stash Investments LLC, an SEC-registered investment adviser.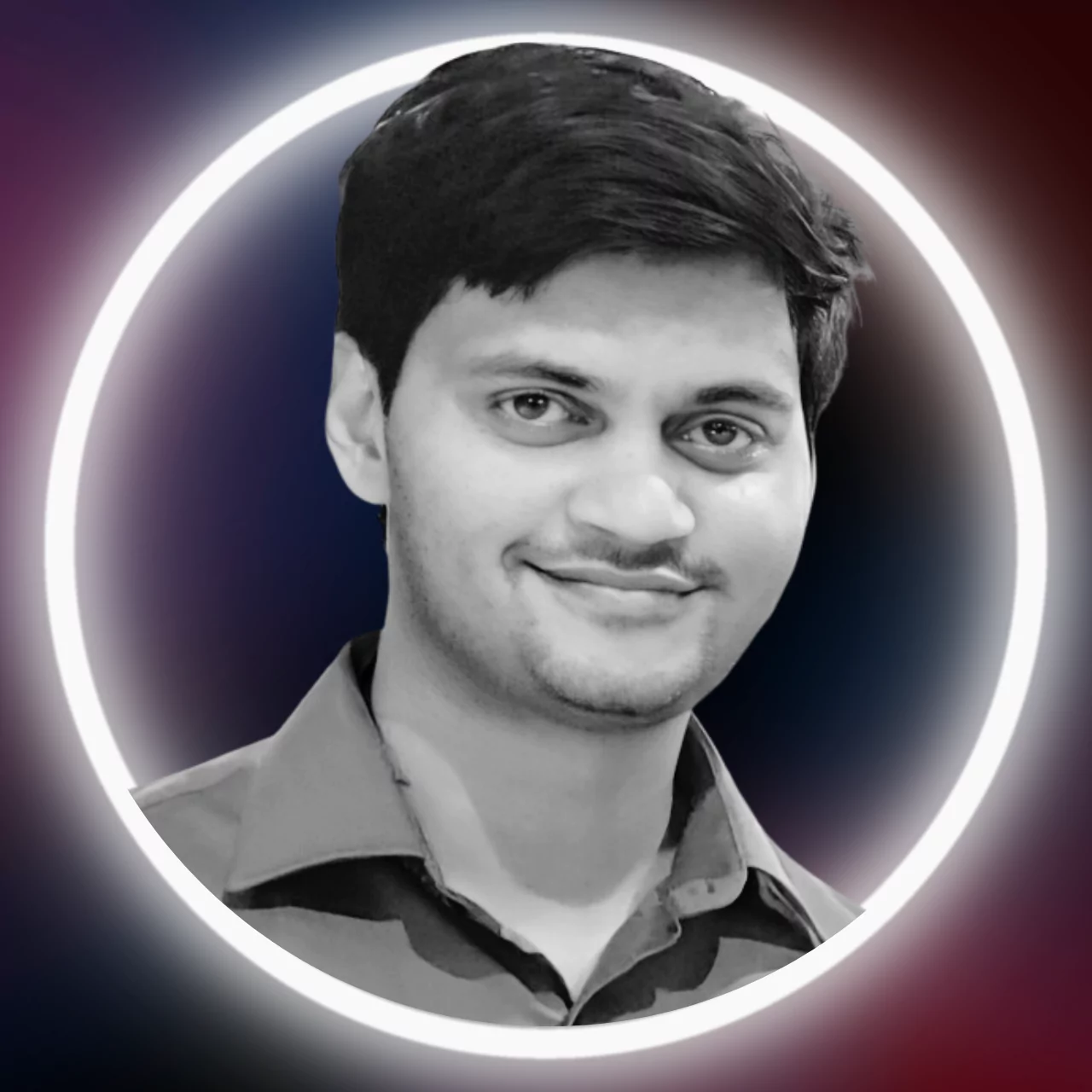 Sumeet is a Certified Financial Education Instructor℠ (CFEI®) and founder of MoneyFromSideHustle. He is an experienced side hustler who replaced his full-time income with side hustles. His work has been quoted on major finance websites like CNBC, Yahoo! Finance, GOBankingRates, CEOBlogNation, SideHustleNation, and more. He has helped thousands of people find side hustles and is here to help you find your extra source of income. More about him.