So you need $400 fast? I have been in the same shoes many times. I don't know your reasons; it can be anything from a car repair, unexpected medical needs in the family, or you just wanted to treat yourself to a vacation.
Whatever it is, the good news is that you have plenty of options to make $400 quickly when needed. I will tell you about different side hustles, and I have used many of them and seen others use them successfully. So, I can vouch that they work.
I will discuss online gigs, offline jobs, and the option to sell your unwanted stuff for cash. A few of these methods are one-time deals like selling unwanted stuff, but others, like freelancing, can become a continuous source of income.
A few of them require skills like graphic design, while others, like surveys, are suitable for anyone. Some will take more time than others to reach your $400. Most of these low-paying methods, like surveys or playing games, are much easier and can be done in your free time, so you can combine multiple of these to make $400 faster.
So, let's get started!
Make $400 Fast By Selling & Renting
If you need $400 urgently, your best bet can be selling the stuff you don't use. If you sell offline, you can get cash in hand in a few hours.
1. Sell Your Stuff For Quick $400
One of the fastest ways to make $400 quickly is by selling unused stuff you don't use anymore. Not only can you free up some space, but you can also make good cash.
You can sell used stuff like electronics, books, DVDs, furniture, clothes, bikes, etc., online on platforms like Craigslist, Facebook Marketplace, or OfferUp.
There is an option to sell your things offline at local stores to get money fast.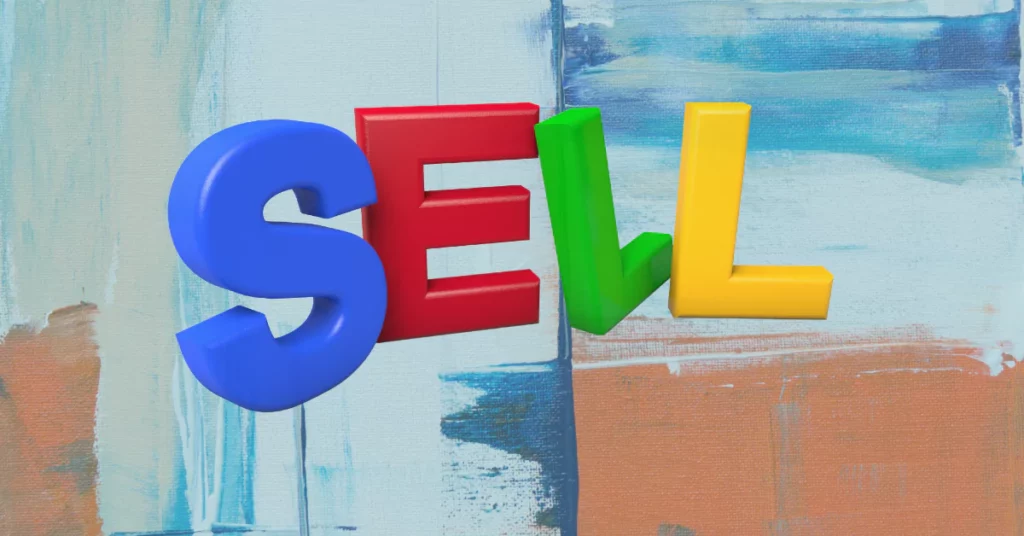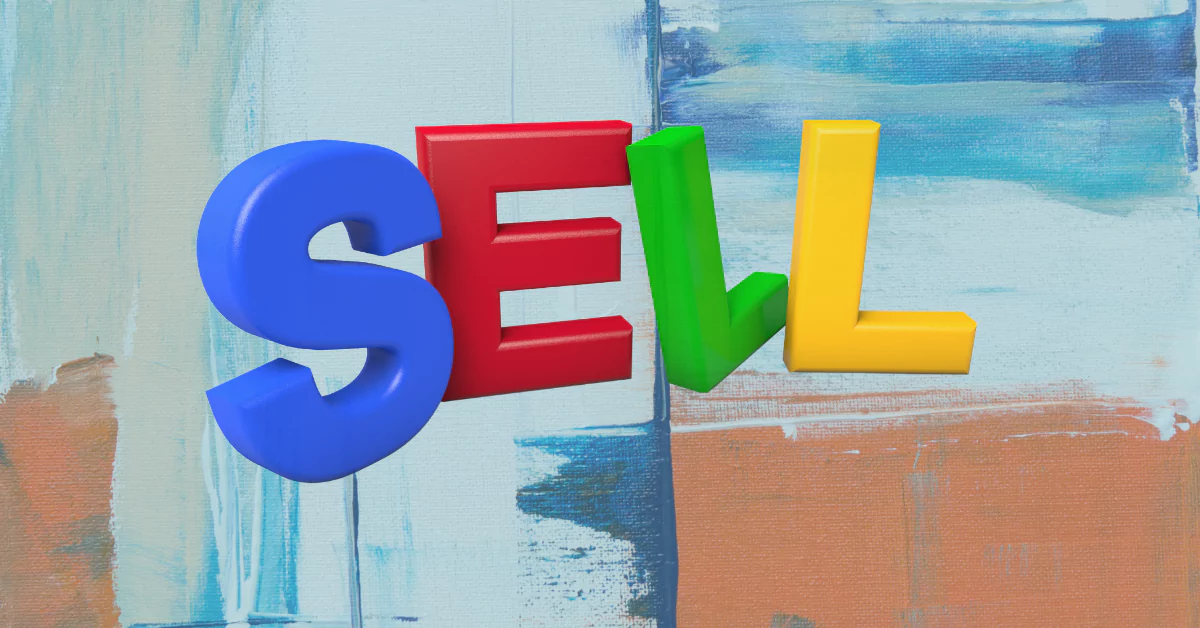 You will be surprised to know how much money you can get by selling old stuff. You can easily make $200 with an old iPhone or $50 to $100 selling old books.
How Fast You Can Make $400 Selling Used Stuff
It depends on what you are selling and which method you use to sell. If you have high-ticket items like bikes or expensive sports gear, you will get the best value by selling them online. But selling online requires listing with the picture and descriptions and involves shipping.
You can make $400 in a single day by selling things like antique furniture offline. While if you have low-value items, like bulk Pokemon cards, it will take much longer to reach your $400 target.
---
2. Flip Items For Profit
If you have a keen eye and find bargains, you can flip things for profit, which means you buy stuff at lower prices and sell them at higher prices. You can flip almost anything, like furniture, books, clothes, or antiques.
A few things can be flipped as such, while others, like handicrafts, can be increased in value with a few modifications.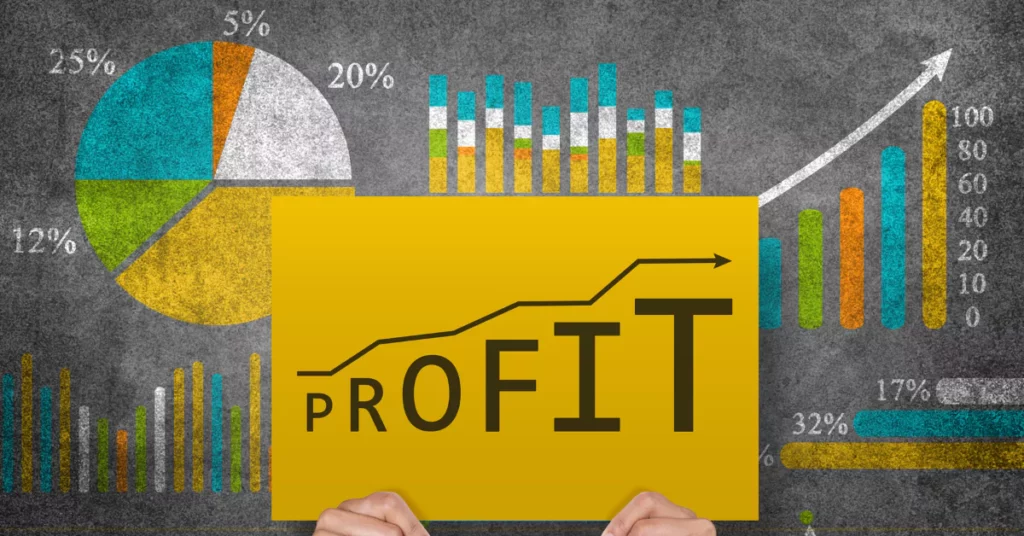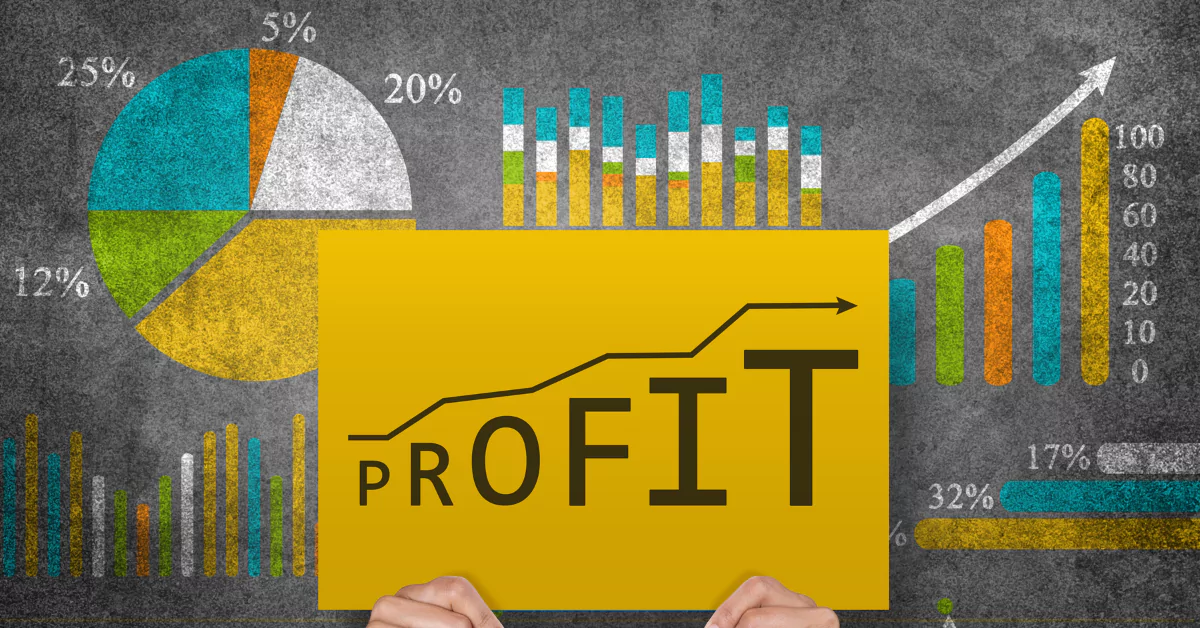 To make money, you need to know the value of things you are interested in, and then you can look for undervalued stuff in places like garage sales, flea markets, or online auctions.
You need to research prices on different platforms so that you have an idea of how much profit you can make. Also, keep in mind shipping costs when trying to find deals.
How Fast You Can Make $400 Flipping Things
It depends on the type of things you are flipping. If you are flipping furniture or antiques, you can make $400 in one or two flips in a day, while for low-value items, it may take a month. Robb and his family do flipping to make a full-time income, and they regularly flip things for a profit of over $400. You can learn their tips from this resource.
---
3. Sell Your Crafts or Handmade Goods
If you are crafty and skillful with designs, you can make handmade crafts and sell them for money. You can create a number of crafts to sell, from clothes, jewelry, candles, and soaps.
Your handmade crafts can be sold online at Etsy, Shopify, or Amazon Handmade. You can make your stores there and sell all your items in one online shop.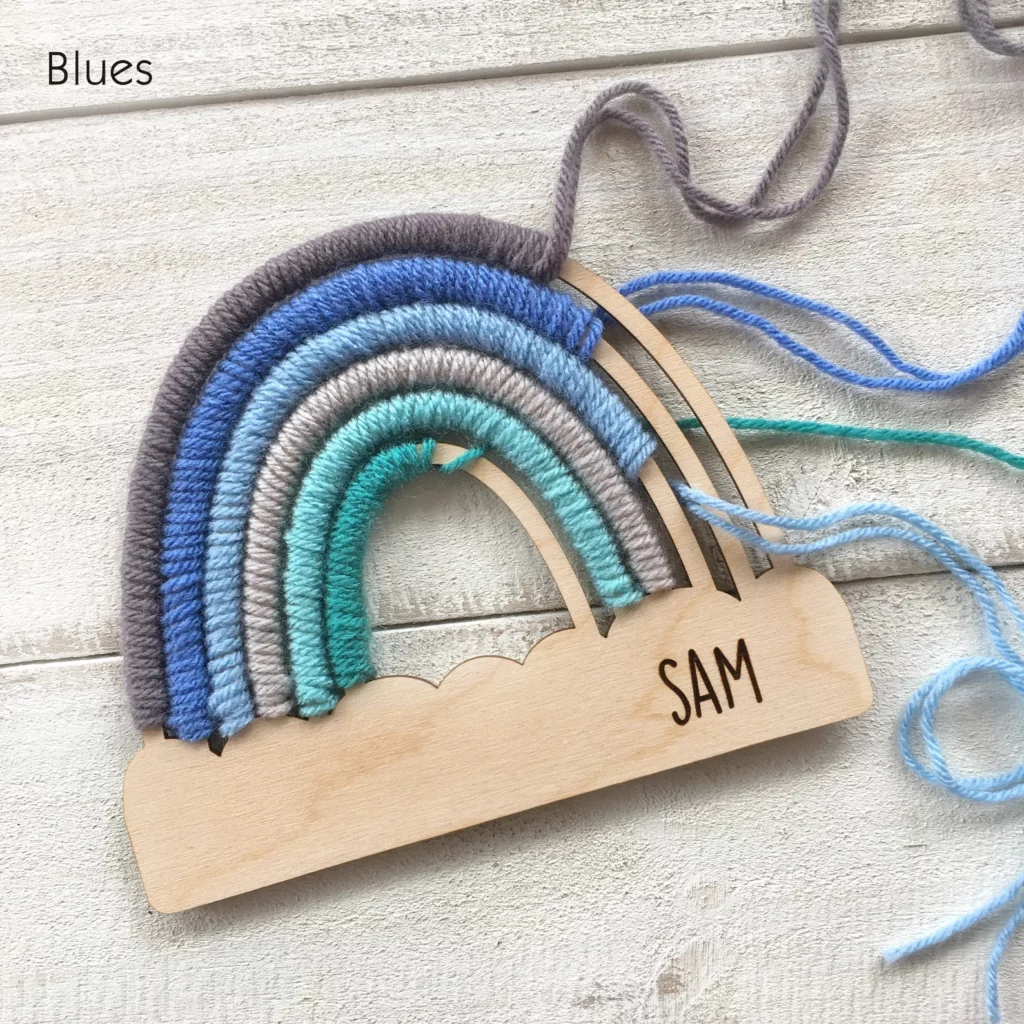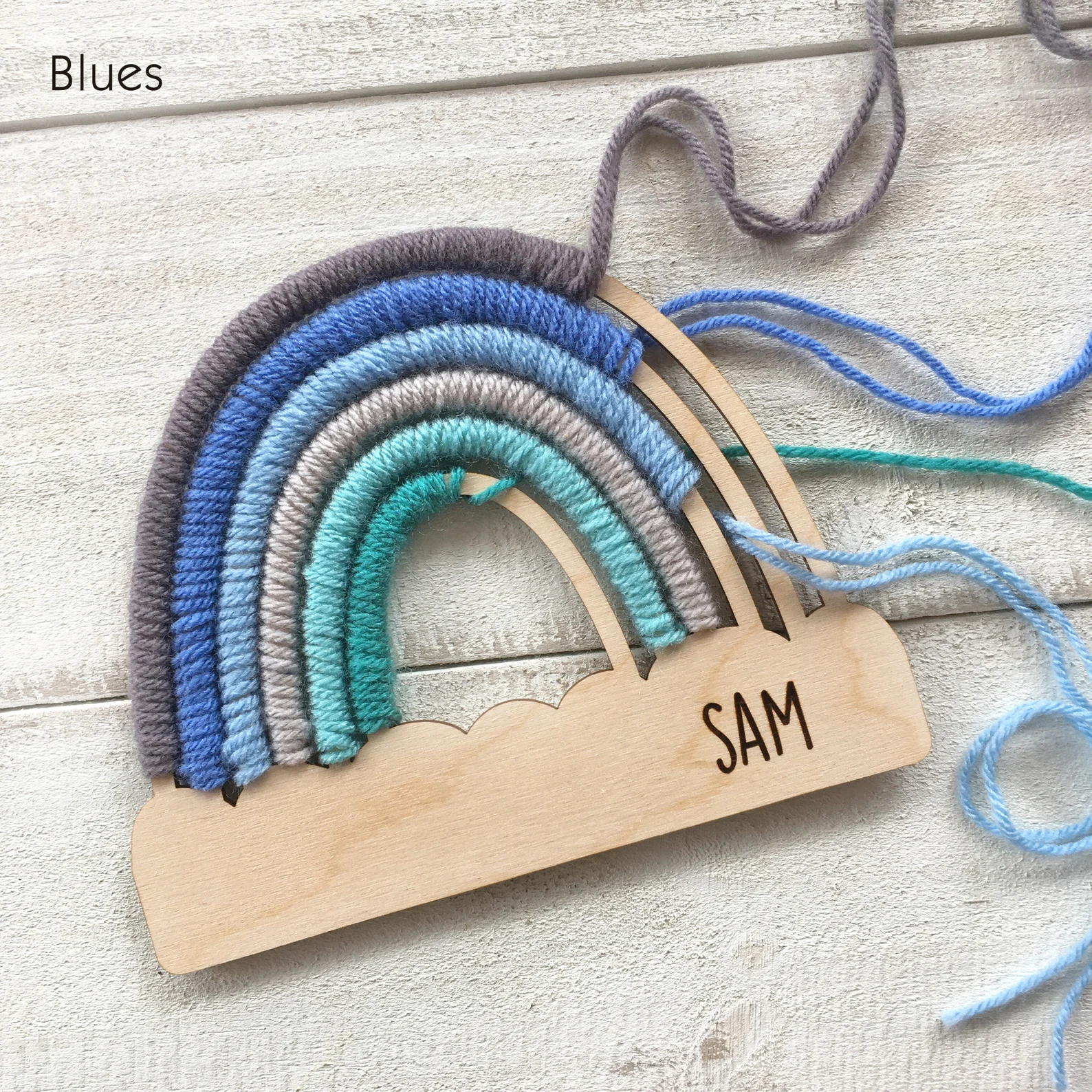 If you can make unique pieces, there is a lot of money to be made in this space. Besides making money, you can nurture your passion and hobby with this side hustle.
Consider your material costs and shipping charges while calculating profits and return on your time.
How Fast You Can Make $400 With Handmade Crafts
Getting up traction on online store like Etsy takes some time, but you can sell your crafts locally to pawn shops or flea markets and make cash faster.
If you are selling small-price crafts like jewelry, it will take you longer. If your profit on one jewelry item is $2, it will take 200 pieces to get to $400. On the other hand, if you can hand paint the vase, that gives a $20 profit, and you can make $400 with just 20 sales.
---
4. Rent Your Things For Easy $400
If you have nothing to sell, as you might need them at some point, there is another way to make money from them. You can rent your assets that are sitting idle and make some quick cash.
You can rent a whole lot of things starting from your home, bikes, cars, RV, camping gear, to shoes.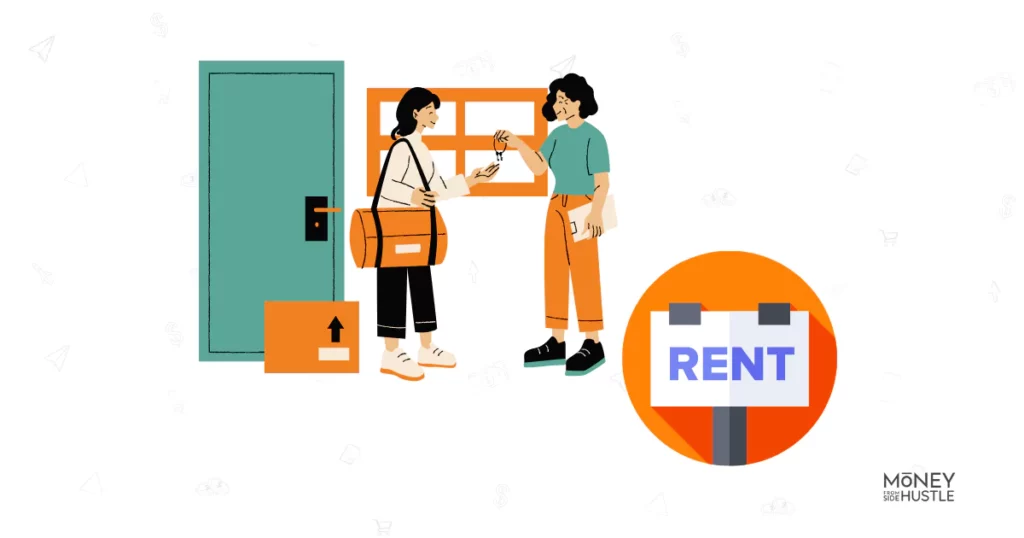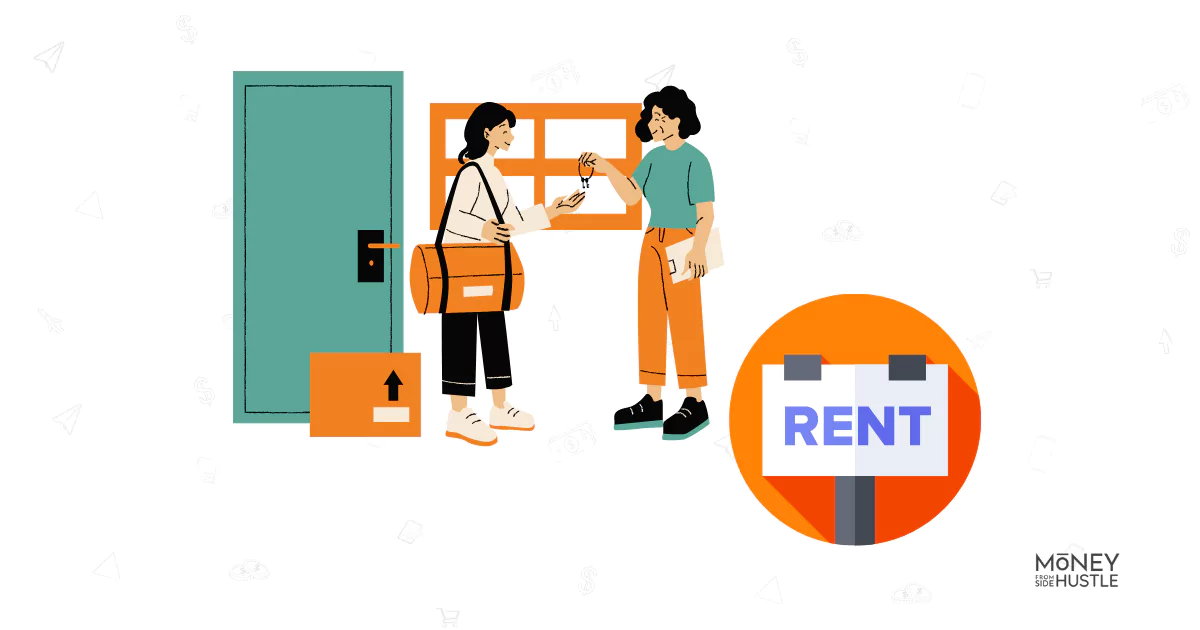 The best part is you don't have to find the renters; there are apps and sites for renting different types of stuff.
All you need to do is sign up with them and list your items; they will take care of everything. You can make good money based on your item condition and renting period.
How Fast You Can Make $400 By Renting Stuff
It depends on the things you are renting and for how long. If you rent your room or car, you can make $400 in a few days. If you rent your hiking shoes, it will not alone make you $400, but it can definitely contribute.
Online Gigs
If you want to make $400 fast working from home, many options are available.
5. Teach English Online
If you are a native English speaker, you can get paid to teach English to young kids. Many companies hire US or Canada-based teachers to teach English to kids worldwide.
You only need a bachelor's degree and teaching certification in a few cases. Then after the demo interview and teaching class, you can start taking classes based on the predefined curriculum.
You can select the timing from the slots available and work from home at your preferred time.
You can start this gig at MagicEars or VIPKids.
How Long It Will Take To Make $400
On average, these companies pay $15 to $25 per hour. So, if you are getting a minimum of $15, it will take you maximum 26 hours to get $400. If you work 8 hours a day, you can make $400 in three days and two hours. If you work part-time, it will take you longer.
---
6. Become a Virtual Assistant
People with good communication and organizational skills can become virtual assistants and make money working from home.
You can offer your services for bookkeeping, data entry, travel planning, social media management, email management, etc.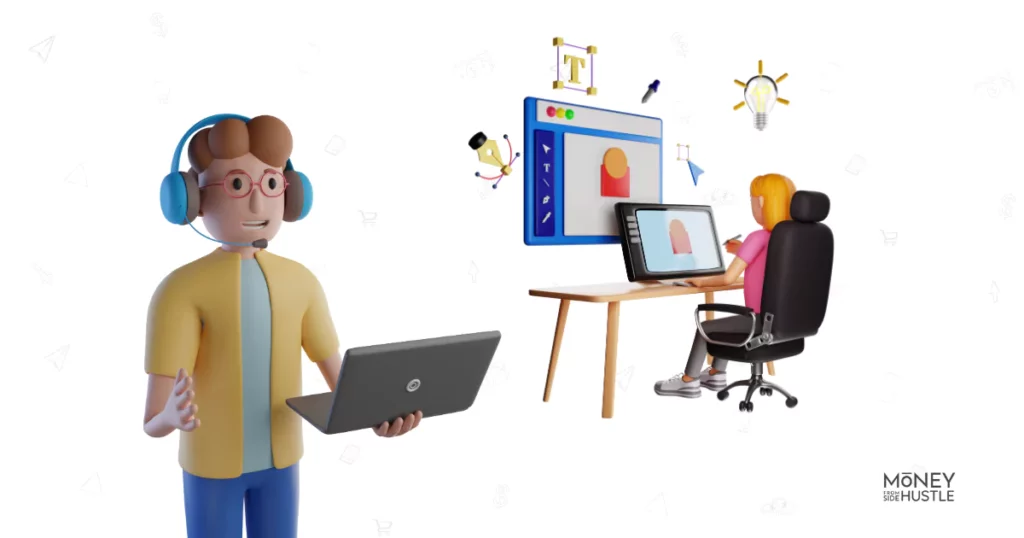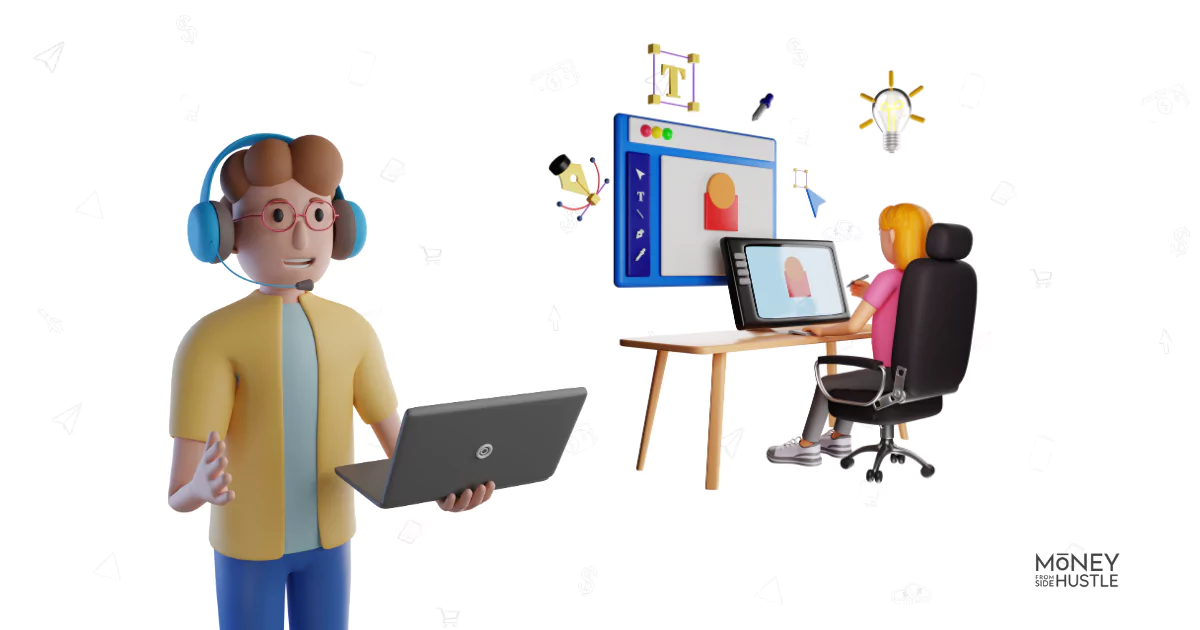 Platforms like Fiverr, Fancy Hands, and Zirtual can be used to find clients worldwide. You only need your skill set and a working interest connection on a laptop, and you can work for anyone.
You can choose your clients and rates based on your skills and experience level.
How Long It Will Take To Make $400 With Virtual Assisting
According to ZipRecruiter, an average virtual assistant makes $28 per hour. To earn $400, you need to work 14 hours.
---
7. Transcribe Audio or Video Files
For people with good listening and typing skills, transcribing audio or video files into text can be an option to make money. You can make money working from home with this gig and choose your own projects.
There are platforms like Rev and GoTranscript where you can find transcription jobs.
You can even specialize in different fields based on your experience and get higher rates.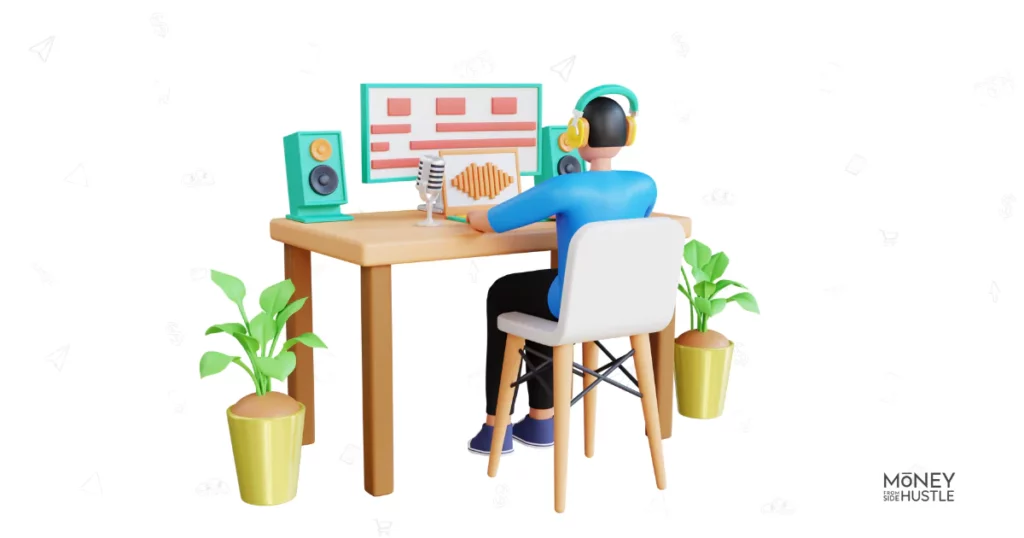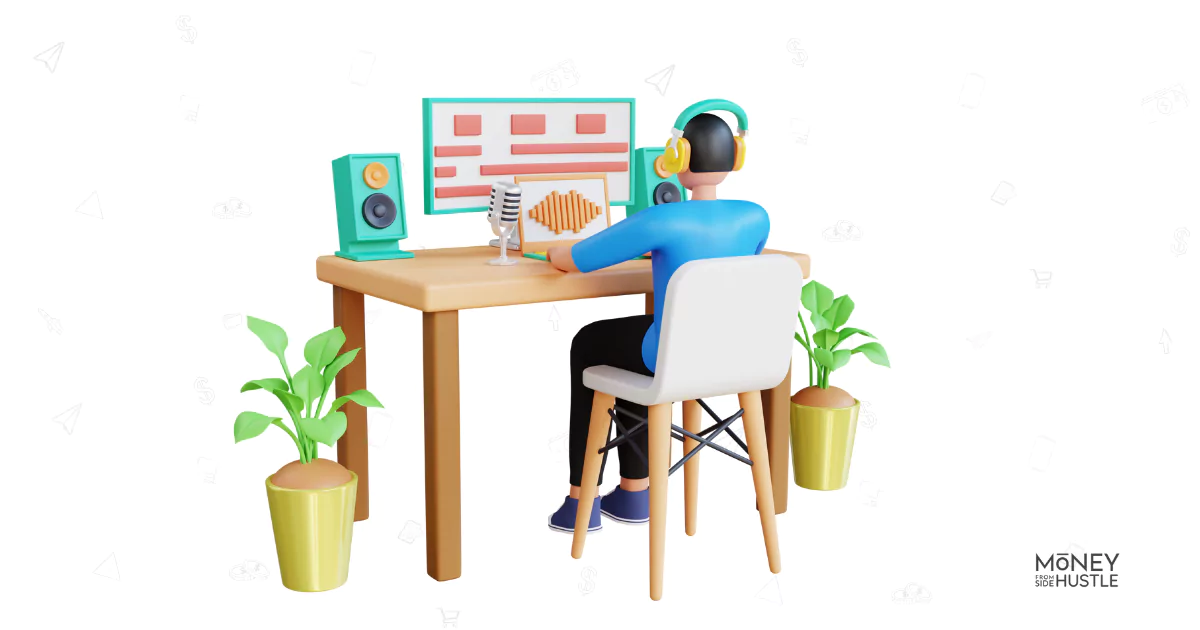 Different specialised fields that require transcribers include:
Legal
Medical
Academic
Entertainment.
Depending on the platforms and type of job, you can make anywhere from $0.25 to $1.00 per audio minute.
How Long It Will Take To Make $400
Depending on the rates, you can make $400 in 10 to 20 hours. You can even get a single project worth $400 and finish the job in one day to get your $400 immediately.
---
8. Create and Sell Digital Products
For people with experience or expertise in a certain field or topic, creating and selling digital products online can be a good source of money. You have different options for creating ebooks, courses, software, apps, or games depending on the topic and your expertise.
For creating and selling these digital products, you can use platforms like Gumroad, Teachable, or Udemy. Besides making money, you will also be helping others to solve their problems.
Though this is not the fastest way of making $400, you can sell $400 worth of digital products in the opening itself with good marketing.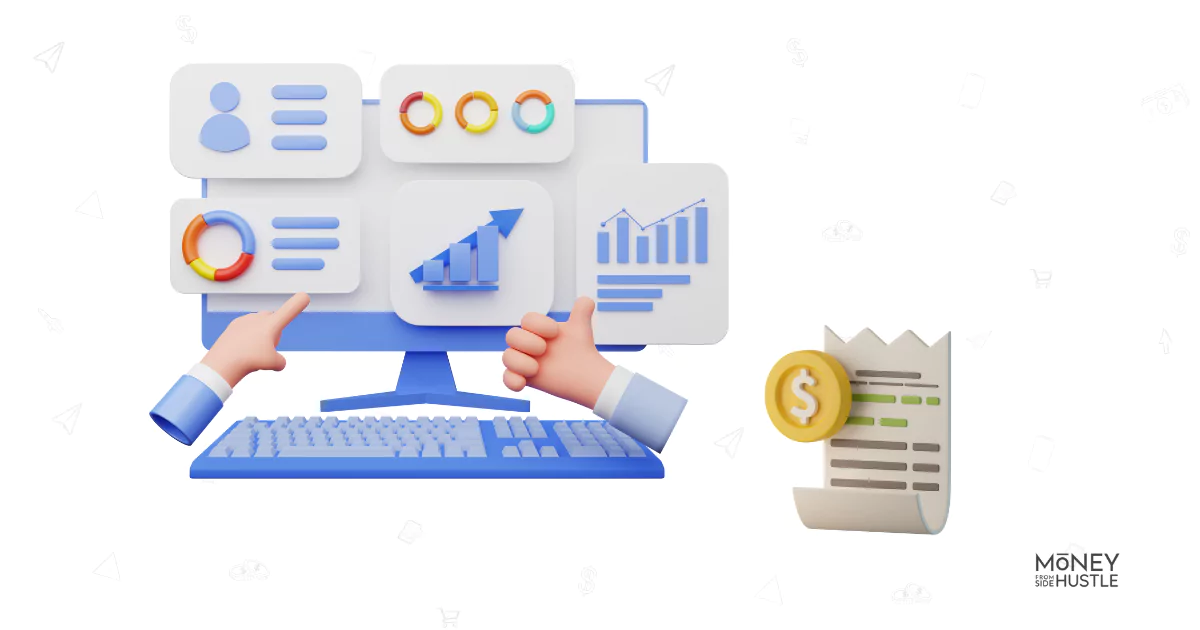 After that, it can be an excellent option to make passive income with minimal effort as it takes only a one-time effort to create.
How Fast You Can Make $400
The money you make from selling digital products depends on the type of product and its demand. Take into account the cost of production and marketing fees.
You can make $400 in a day or a week if you have a high-ticket product like a complete course on a topic. On the other hand, ebooks worth $5 can take some time to accumulate $400.
---
9. Write Articles or Blog Posts For Faster $400
If you have writing skills and love writing, you can make money doing freelance writing. Many websites, blogs, and newsletters need writers to create content for them. You can use platforms like Fiverr, Freelancer, or Contently to find freelance writing gigs that interest you.
You can specialize in fields like finance, health, or any type and get work more easily in that area. This way, you can increase your credentials and work in the area you like, plus get better rates.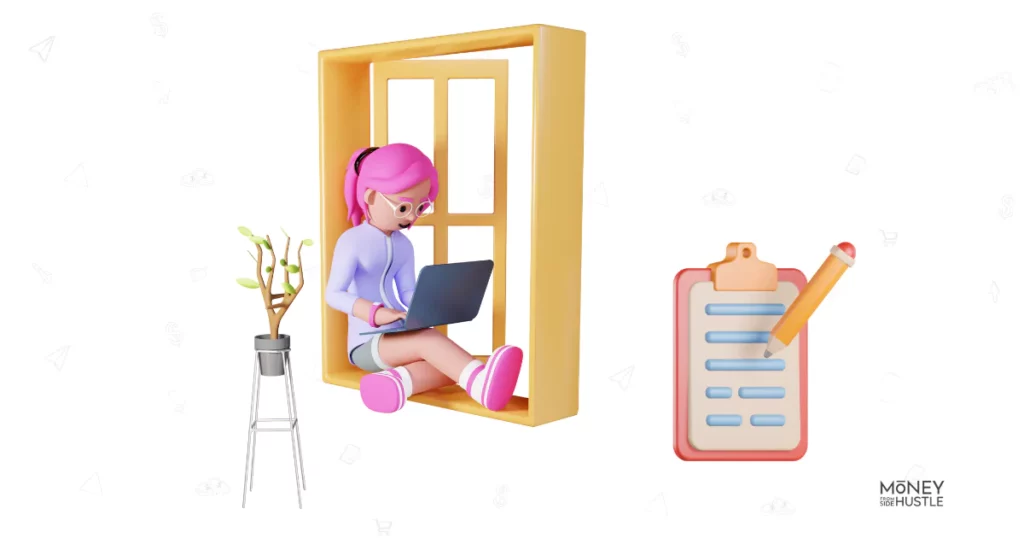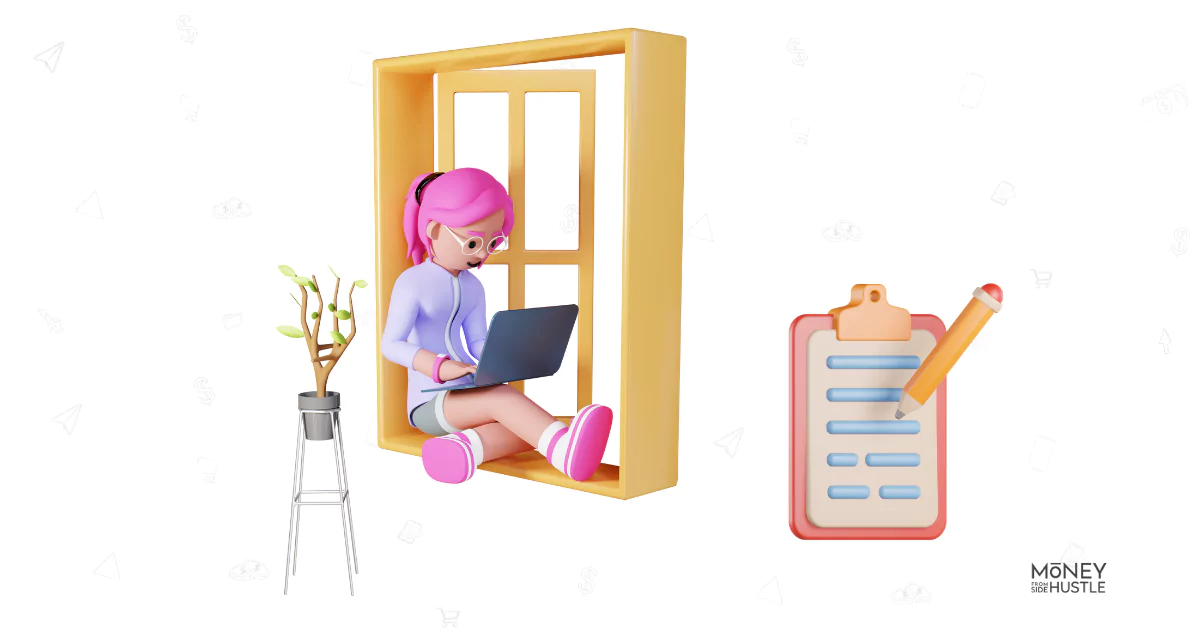 Once you have a client, make sure to deliver high-quality work, even if the pay is less initially. With better reviews and good contacts, you can get more job that is higher paying.
How Fast You Can Make $400 With Writing
The amount of money you can make from working as a freelance writer depends on your skills and experience.
The complexity and deadline of the project also affect the pay. On average freelance writers get $25 per hour initially, and with experience, you can charge even $100.
If you are starting, you will need to put in 15 to 16 hours to make $400.
---
10. Design Logos or Graphics
With your design skills, you can make logos and graphics for quick cash. Many people need these designs and logos for the purpose of branding or marketing.
You can use various designing software and apps like Canvas and Adobe to create these designs. You can even take some basic courses on how to create these designs.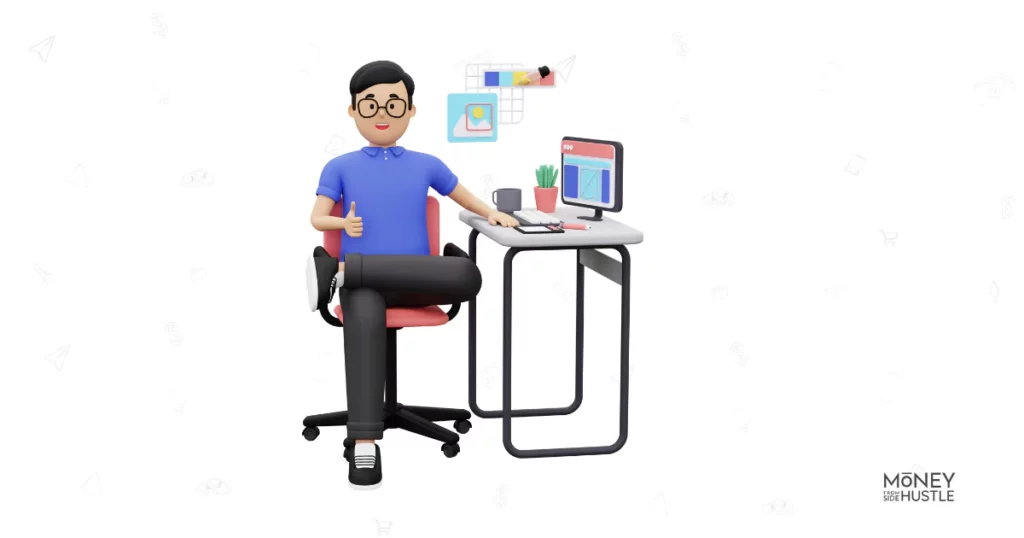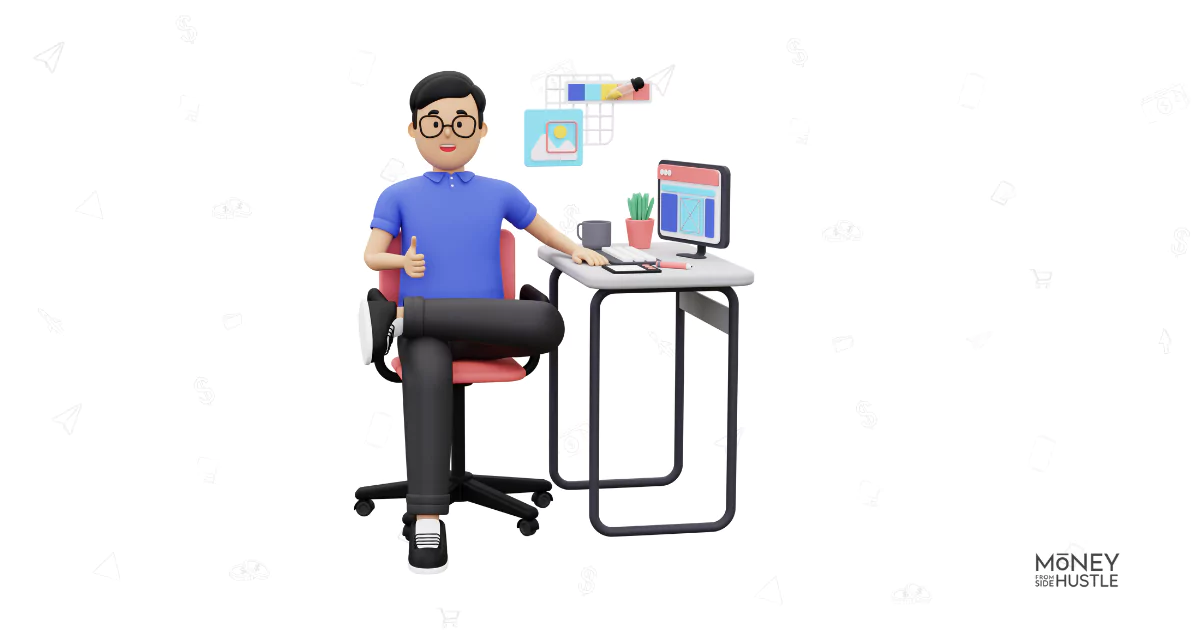 Find clients for such work on platforms like Fiverr and 99designs. You need to make a profile on these platforms and showcase your portfolio or sample work.
How Fast You Can Make $400
The amount of time it will take to make $400 depends on things like the complexity of the logos or graphics, competition in the market, etc.
On average, you can make anywhere from $5 to $500 or more for a logo or graphic, depending on your experience and expertise.
If you charge a modest $50 per logo or graphic, you will need to complete eight projects to make $400. If you can complete one project per day on the side, you can make $400 in 8 days.
---
11. Test Websites or Apps
You can start testing websites and apps to make money online. As a tester, your job will include testing websites and apps for functionality, design, usability, etc.
Many big sites use real-time testers to check for all these things and any other bugs before releasing a major change.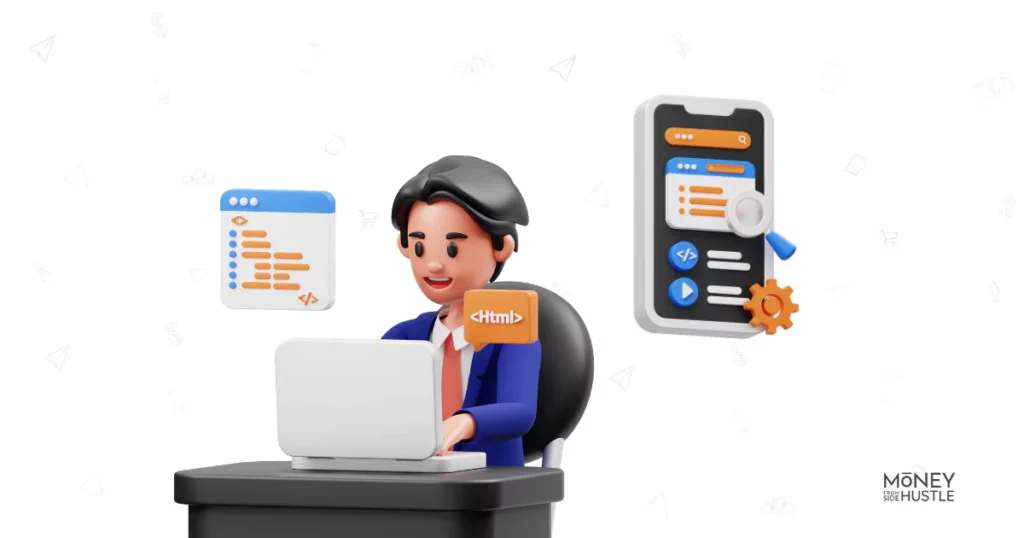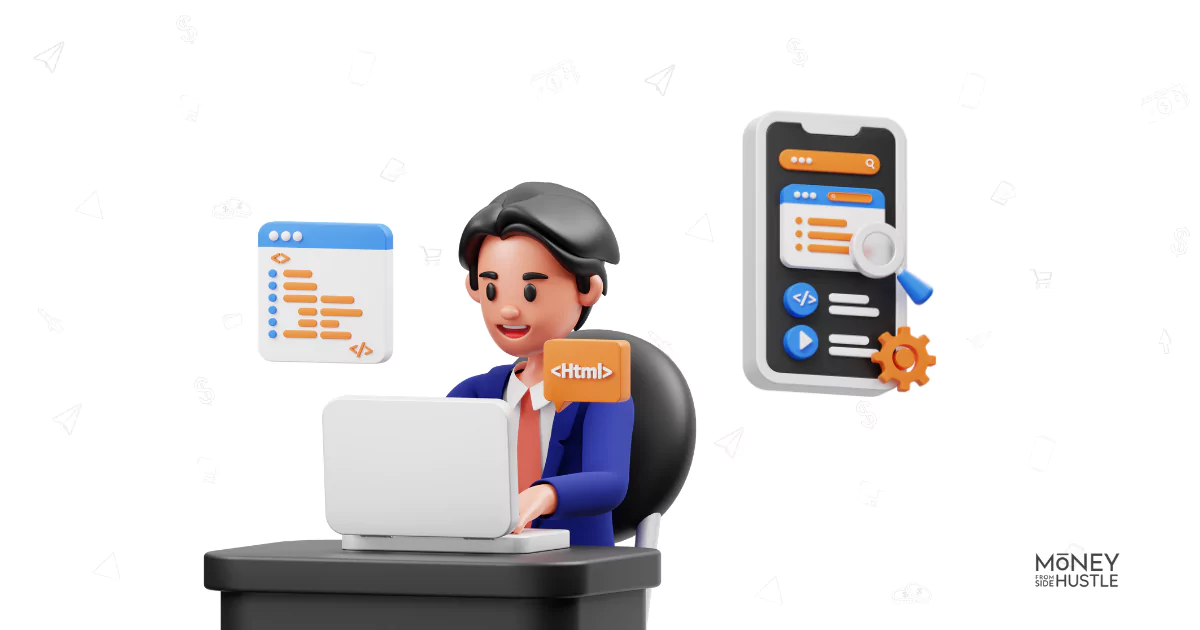 Some of the popular sites to find these jobs include UserTesting and UTest. You can sign up with them and take a sample test before getting real paying tests.
Each test comes with a set of tasks to do, and you need to do all the things and provide detailed feedback once the job is done.
How Long It Will Take To Make $400
On average, these sites pay you anywhere from $5 to $10 or more per test, depending on your experience and the complexity of the task. Each task takes around 20 to 30 minutes to complete.
If you make $10 per test, you will need to complete 40 tests to make $400. If you can complete two tests per day on the side, you can make $400 in 20 days.
---
12. Take Online Surveys
Taking surveys will not make you quick $400, but it is free money everyone can earn in their free time. You may not qualify as a website tester or need to gain skills for freelance writing, but taking surveys is simple for everyone.
All you need to do is sign up for the highest-paying surveys and fill up your profile. After that, you will start getting survey options, which you can select based on your preference.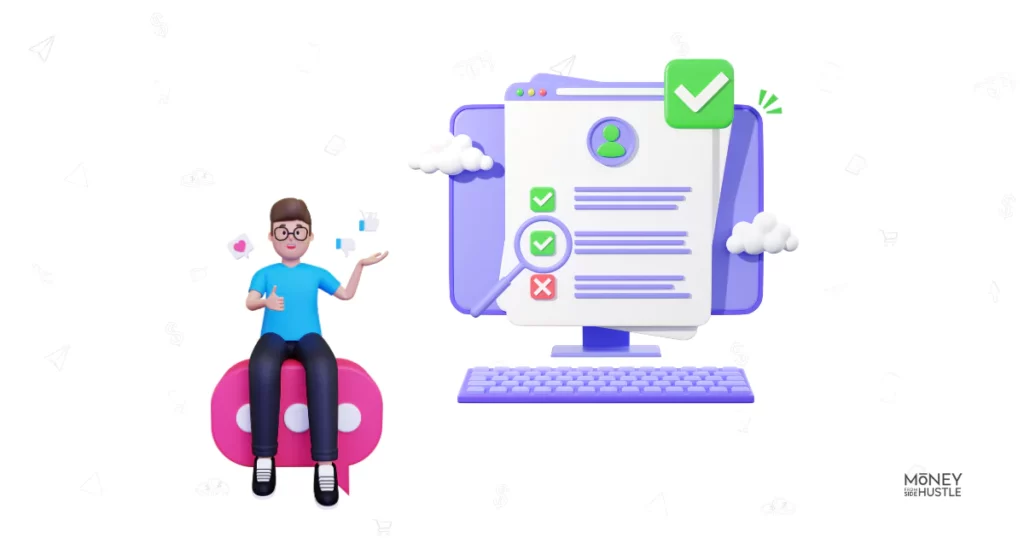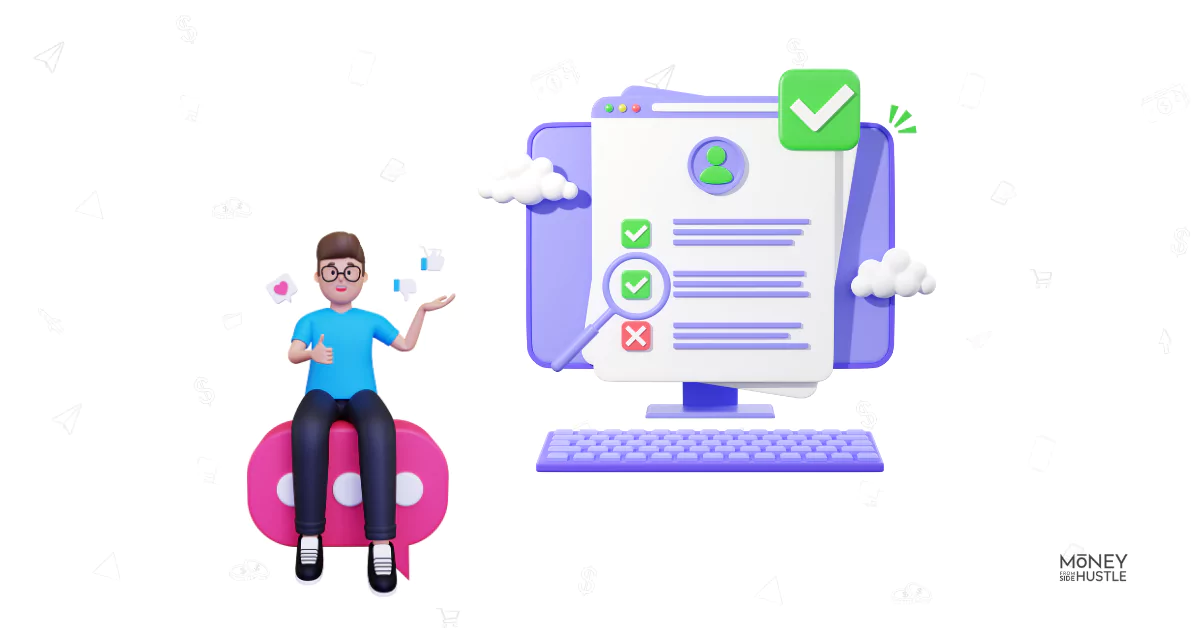 For surveys, you can earn PayPal cash or gift cards of your choice once you reach the payout threshold. I only take surveys that pay at least a dollar, and I will also recommend you not waste time on low-paying surveys.
Best survey sites to join:
How Fast You Can Make $400 With Surveys
I have been taking surveys for years, and I could make around $50 a month if I consistently take surveys (read 30 minutes a day). That's far from the $400 you need, but it is free, and you can do it while commuting or in dead time.
---
13. Participate in Research Studies
This is the form of surveys that is a bit more detailed and very few people are selected for these.
The rewards are very high in these studies; you can easily make $50 to $250 per study if selected. One study lasts from 60 minutes to 120 minutes.
You need to fill in pre-screener questions; based on that, people are selected for the main research study.
Many market research websites like Respondent facilitate these studies, and you can join them to look for the research studies.
How Long It Will Take To Make $400
If you get selected for a study, you can make $400 on four hours or two studies. But the important part is you won't get chosen for most studies. In my experience, you get selected in one after applying for 10. So take into account all the time you spent applying.
---
14. Play Games
A fun way to make money doing something you do for enjoyment. Most of us have been guilty of wasting time on mobiles playing games. But now you can play your favorite games and also make money while doing so.
Many free games like Mistplay and InboxDollars let you play games and earn rewards for your gaming time. These platforms have games like bingo, spades, arcades, and more, and you can choose what you like.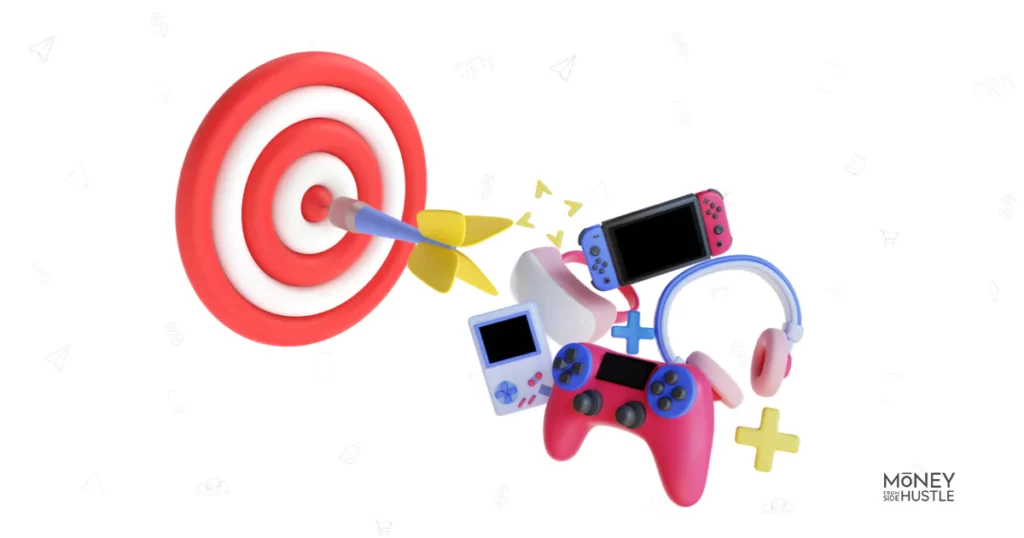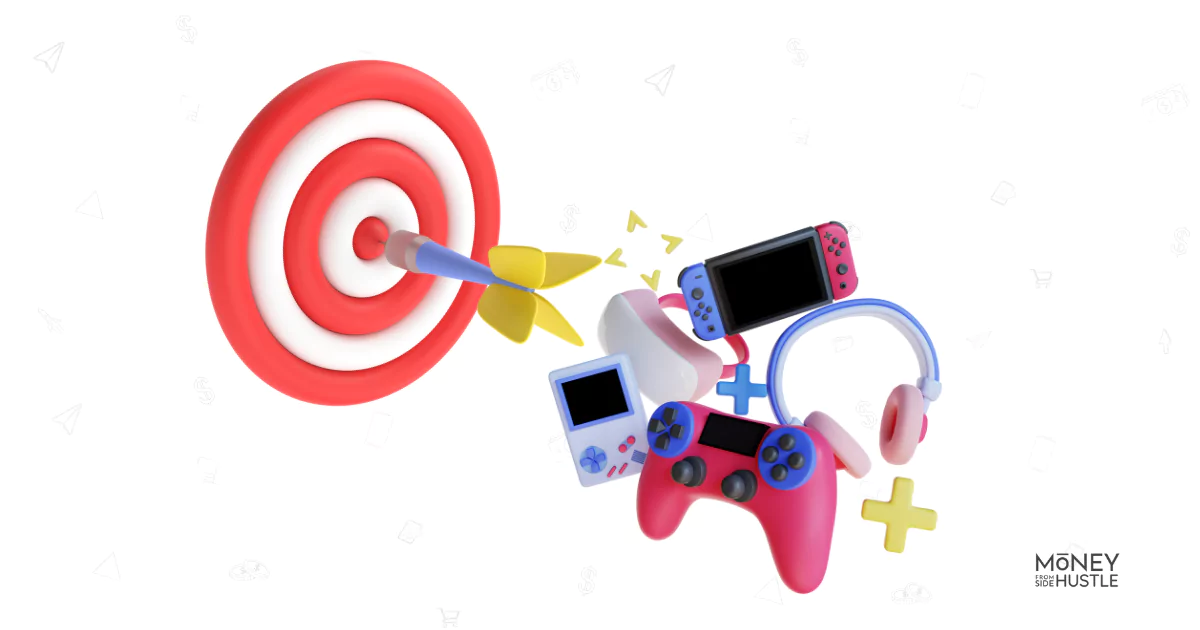 You can also play paid games like Skillz and Bingo Cash to make money faster. These are paid games, and you play against real opponents, and whoever wins, wins the prize. Here you can lose money if you lose the game, but you can also make over $50 in a single game.
How Long It Will Take To Make $400 Playing Games
I typically make $20 to $40 playing free games on Appstation, which is far less than $400, but it is money I make without any effort to make money.
However, if you play paid games like Blackout Bingo, where you have good skills, you can make $400 a day with a few games.
Offline Gigs
If you want to make $400 quickly, offline gigs will get you money faster. You can do the job and get paid in cash at the end of the task. Here are your options.
15. Deliver Food or Groceries
Delivery apps have brought a revolution in the gig economy. Many apps have come up that have facilitated local restaurants to deliver food to people's homes.
This has also brought many jobs for people. These jobs are flexible and open to anyone with a vehicle and driving license.
You need to sign up with them, and after verification, you can start taking orders. Everything, including order details, estimated pay, and delivery coordinates, come up on the app.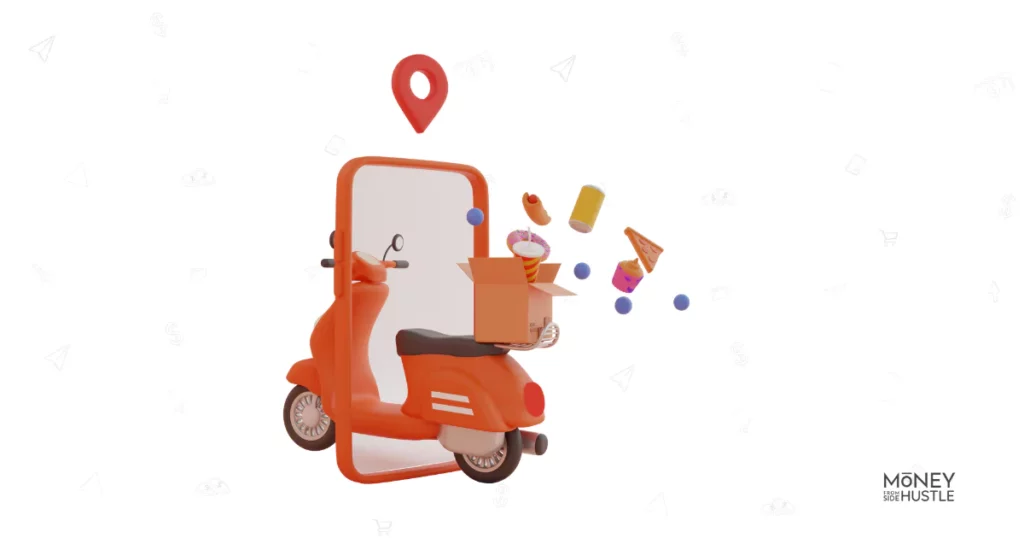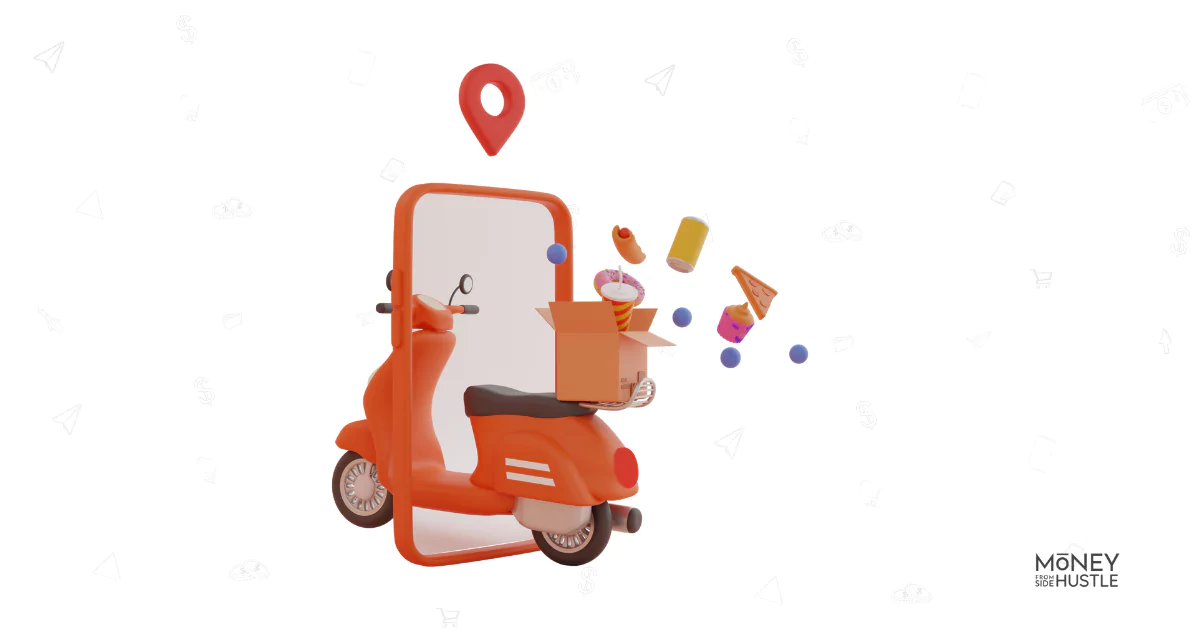 Just select the order at your preferred time and start making money. The best food delivery apps are Postmates and Doordash.
You can also shop and deliver groceries on Instacart to make money.
Other than order charges, you get to keep 100% of your tip amount.
How Long It Will Take To Make $400
A typical delivery guy makes $15 to $20 an hour; if you want to make $400, you need to work 20 to 25 hours. Calculate your gas cost also while calculating your profits.
---
16. Babysit or Pet Sit For Quick $400
One of the first jobs for many people is babysitting, where they care for a neighbor's kid for money. This is always an option when you need cash urgently, as there is always demand for babysitters.
You can look around your home and offer your services.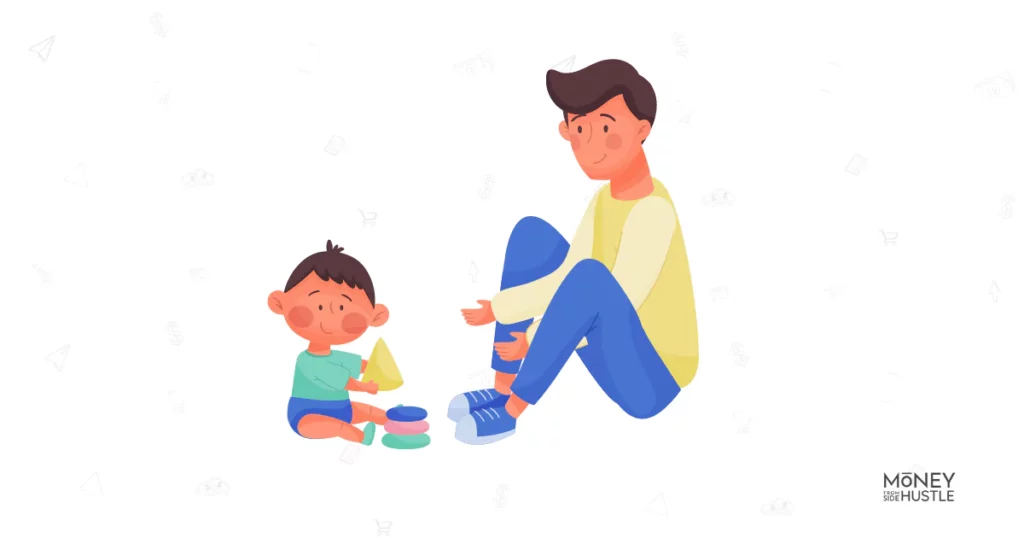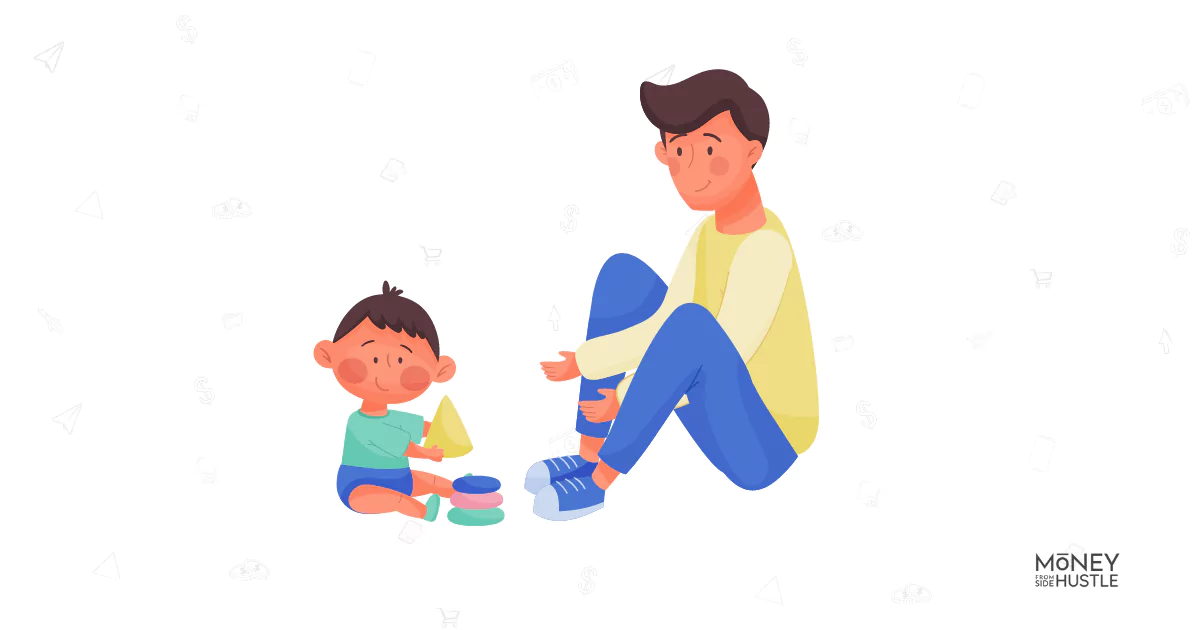 Similarly, people also need pet sitters to care for their pets in their absence. People who love playing with pets can get this job and make money while having fun.
You can look for pet sitting gigs on Rover, an app where people post this job.
While taking these jobs, it is essential to take care of the play area and follow any instructions, like playtime or feeding time.
How Much Time It Will Take To Make $400
Pet sitting and babysitting jobs typically pay $15 to $20 per hour, so you need to work for 20 to 25 hours to make $400.
---
17. Do Micro Tasks or Gigs
Similar to do freelance online tasks, you can also take small freelance offline gigs and make money.
There are many websites like TaskRabbit where you can find such jobs. These jobs include:
Handyman jobs
Delivery jobs
Cleaning jobs
Personal assisting
You can offer any service on these platforms and make money. Many people also post jobs where you can apply, and once you settle on the price, you can do the job.
Even if you don't have any special skills, you can offer many simple services like help in moving, cleaning, or changing light bulbs.
How Much Time It Will Take To Make $400
It deepened the type of service you are offering. If you provide general services like lawn mowing, you can make $20 per hour, which will take you 20 hours. However, if you have handyman skills and do plumbing jobs, you can make $50 per hour or more and reach $400 in 8 hours.
---
18. Drive Other People
If you have a vehicle and a valid driving license with a good driving record, you can make money with ride-sharing services.
Apps like Uber and Lyft let you sign up and drive for them. On the app, users can choose a destination; based on your location, you can choose to give a ride.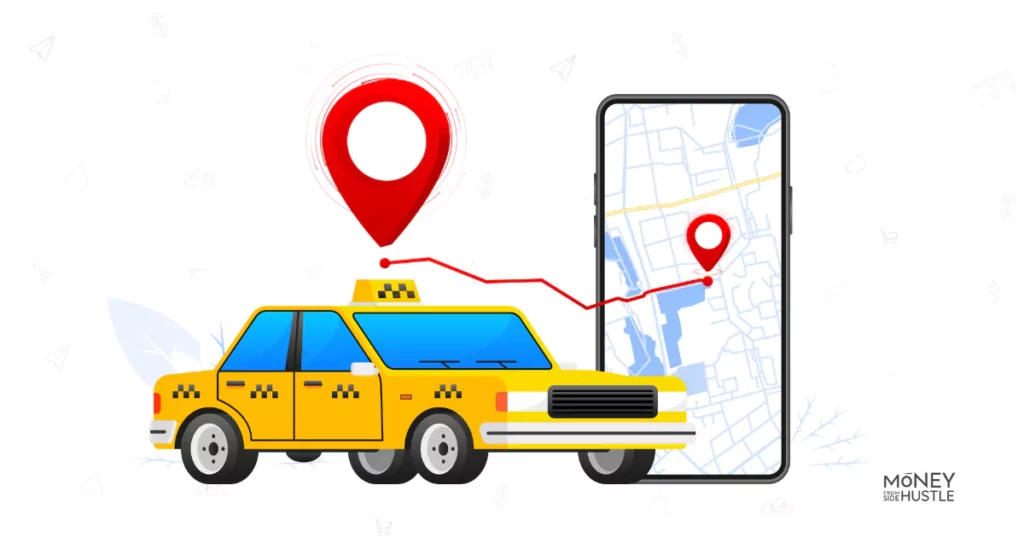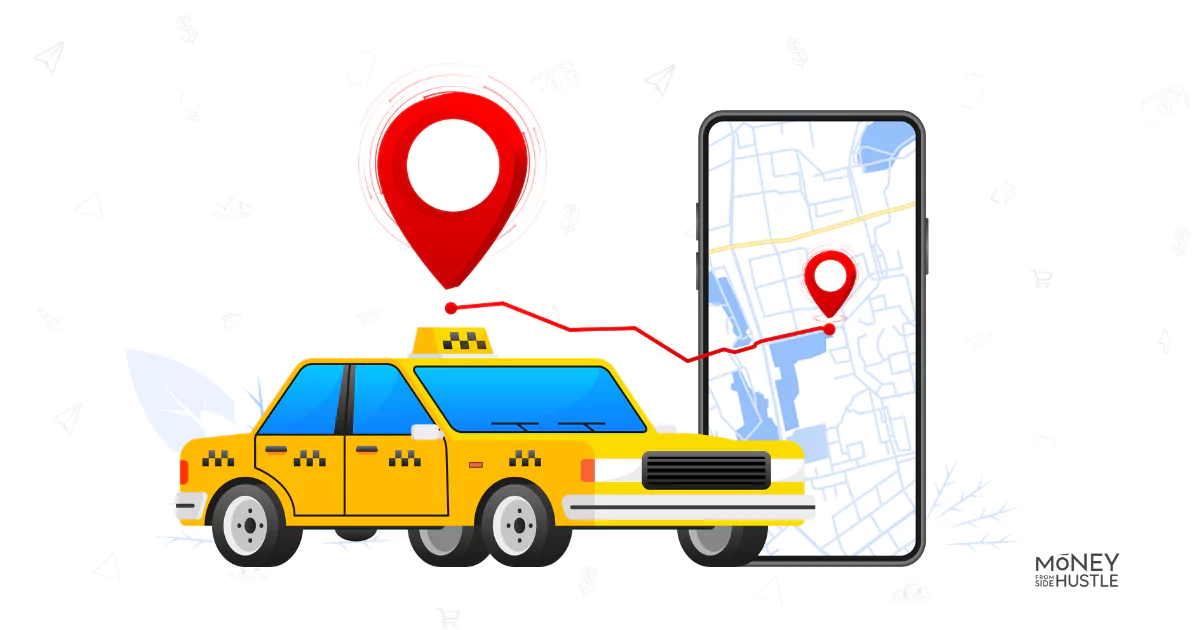 Before that, you must pass a background check, and your vehicle will also be inspected.
You can choose the hours you want to work and destinations you want to drive and make money.
How Much Time It Will Take To Make $400
Uber drivers report making $17 to $20 per hour, which will take 20 to 25 hours. But you can make $400 much faster with various offers and rewards, especially new riders.
---
19. Sell Your Plasma
If you plan on making $400 without doing anything, donating plasma can be your option. You just need to go to the plasma center near me that pay well and donate plasma for money.
There are plasma donation centers nationwide; you can find one nearby. You need to be healthy to donate plasma, and they will also do standard testing before selecting the donors other than a detailed medical questionnaire.
Other than making money, you will also be saving someone's life, as plasma therapy is a lifesaver for many patients.
How Long It Will Take To Make $400
A single plasma donation will fetch you around $40 to $50. You can donate twice a week and four times a month, making around 200 dollars every month. But new donors can make up to $1000 in the first month with various promotions and offers.
Other Methods To Make $400 Fast
20. Negotiate Your Bills or Debts
Every dollar saved is also earned, as you have extra money to spend on your needs. You won't realize it, but most of us pay for things we don't use.
There are gym subscriptions or channel bills which we don't use. Save a lot of money by canceling all this extra spending.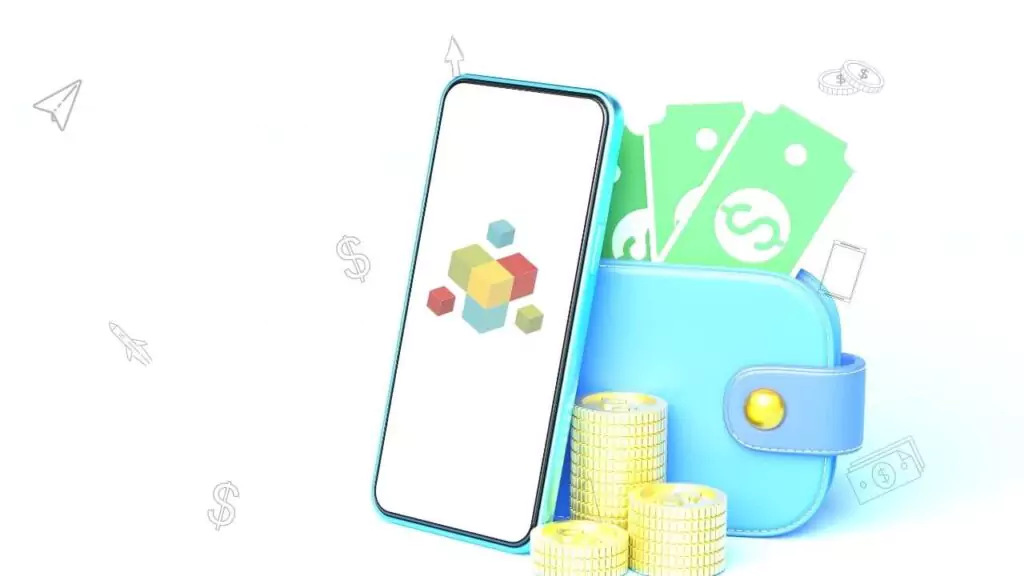 You don't have to do it yourself; some apps will do it for you. You need to connect these apps with your email, and they will scan for all the services and suggest the subscription you can cancel or offer cheaper alternatives.
They can even negotiate with the current service providers for lower bills.
The best of these apps include:
---
21. Get Your Student Loans Refinanced
You can save money by refinancing your student loans. Most graduates pass out with around $30k in student loans, which we pay for years.
The thing is, when we take these loans, most of us don't get good deals. But as we start earning and growing our credit scores, we can get sometimes much better deals than we had.
We can save thousands over the years if you can even get a loan at 0.5% lower interest.
Just look at available refinancing options like LendKey and see if it makes sense to change your lender.
---
22. Redeem Your Gift Cards For Cash
If you have gift cards lying around at home that are of no use to you, you can sell them for cash. Most of us get these gift cards on birthdays or during holidays.
These gift cards are for stores we don't use and hence are useless. But many sites like Giftcardgranny can convert these gift cards to cash or gift cards of your choice.
You can get 60 to 90% of face value which is much better than getting nothing. Most of these can be sold online with just a few steps.
Once you sell your cards, you can get money instantly in your account.
---
23. Refer Friends or Family to Apps or Websites
There are many apps and websites that reward their users for referring new members. If you are a member of these sites, you can use your referral code or send the referral link to your contacts, and when they sign up with your code, you get a bonus.
Most of the time, the friends you refer also get a signup bonus, which is a win-win for both parties.
This is part of the customer acquisition cost companies are willing to pay for new users. You can refer as many people as you can and earn good money.
If you have a good social following, there is a lot of money to be made by referring people.
How Long It Will Take To Make $400
It depends on how many people you refer to and the bonus amount you get. For example, I get $15 for each Cash App referral I send to the company, and it will take me 26 referrals to get to $400.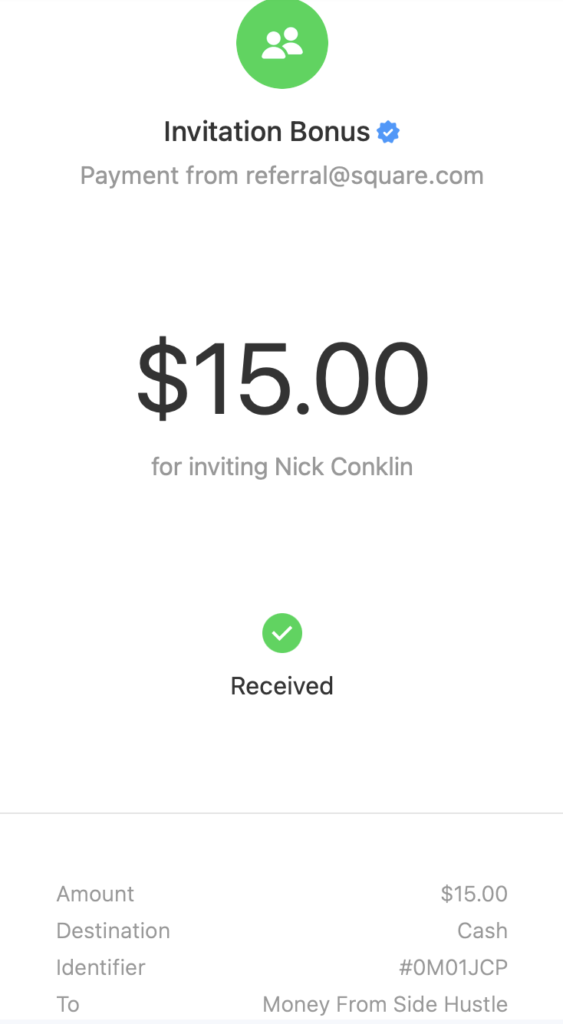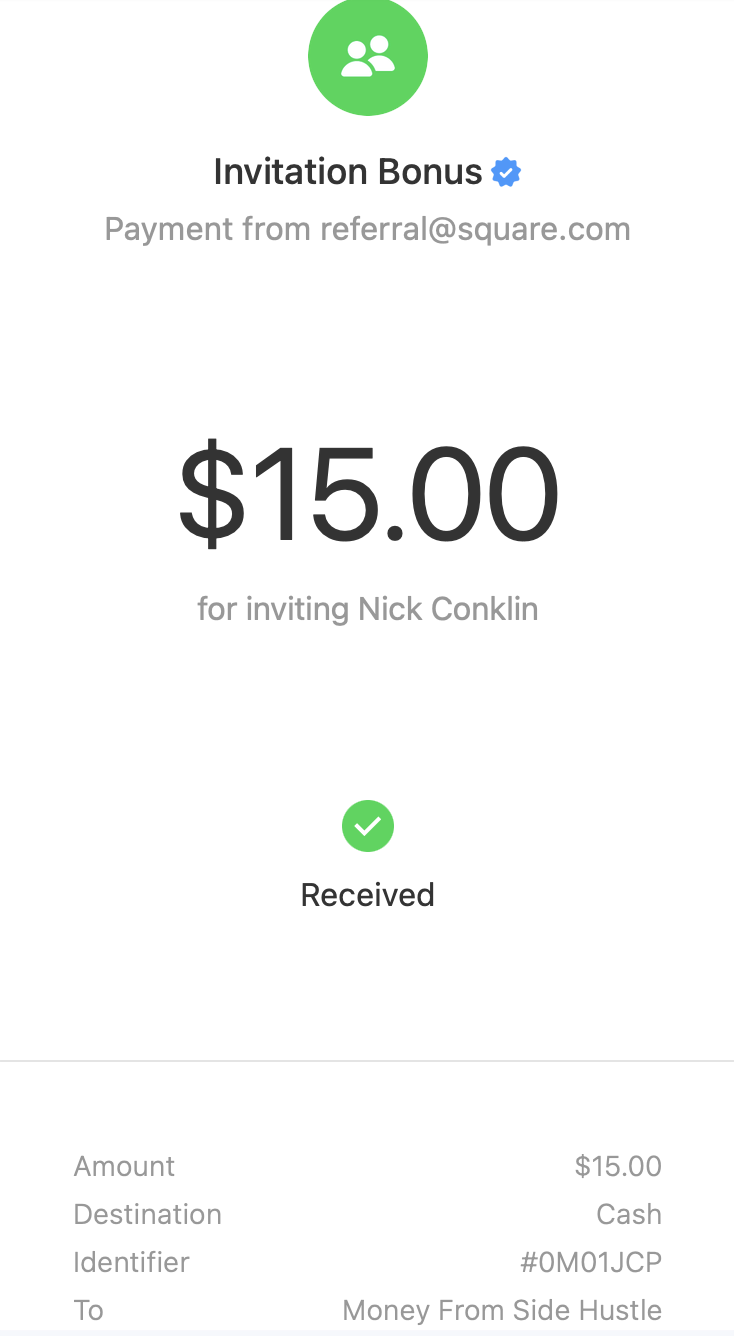 Get To The Task & Make $400 Quickly
So, you have different ways to make money quickly. A few methods take more time but are easier to do, but others take hard work and make $400 faster when needed. Ultimately, which one you select will depend on your skill set and how urgently you need the money.
All it takes is willpower to get started, and once you figure out what methods are working for you, you can double down on them.
If you get comfortable with a hustle, don't stop once you have your $400. You can turn it into a regular side hustle for extra income in your spare time.
More ways to make money quickly: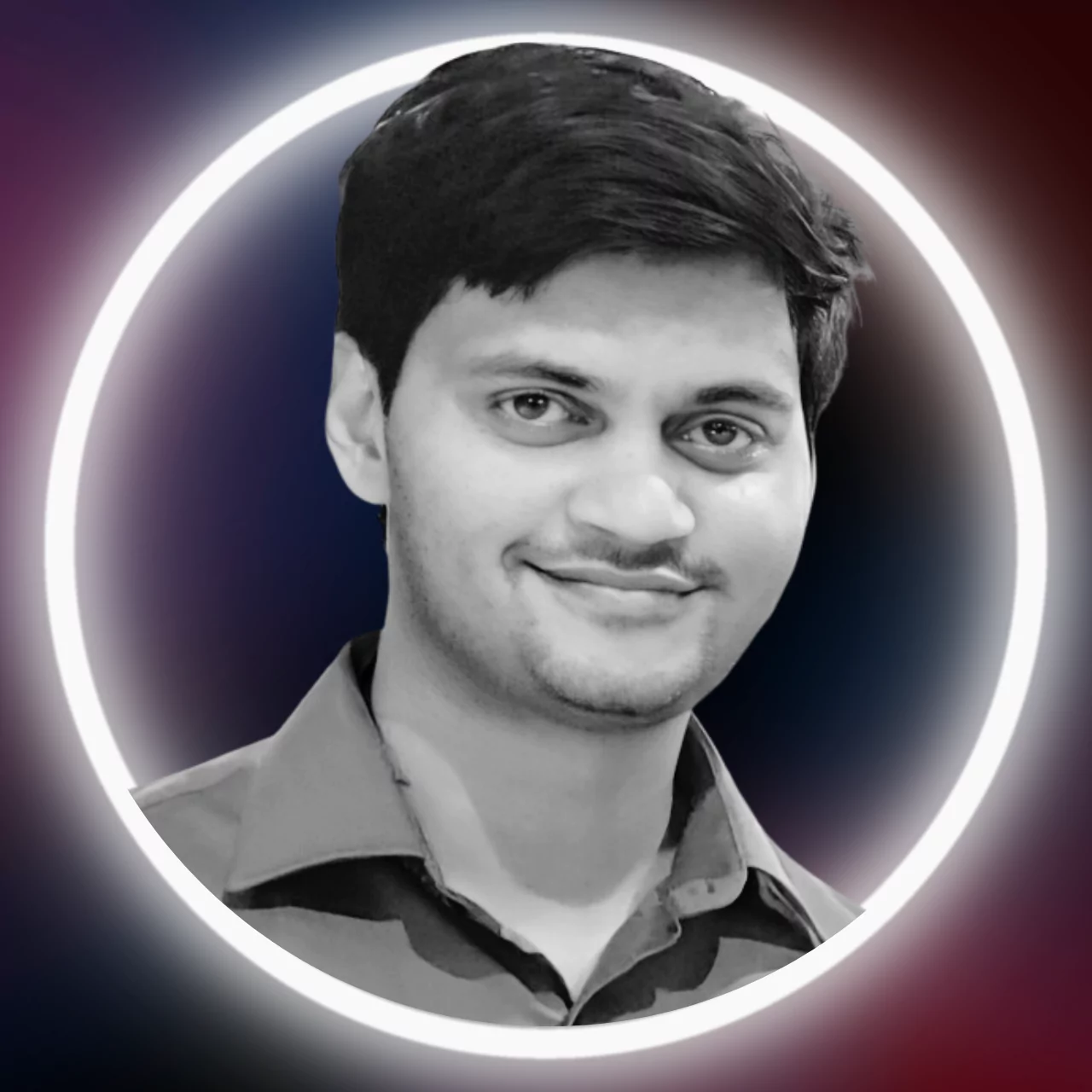 Sumeet is a Certified Financial Education Instructor℠ (CFEI®) and founder of MoneyFromSideHustle. He is an experienced side hustler who replaced his full-time income with side hustles. His work has been quoted on major finance websites like CNBC, Yahoo! Finance, GOBankingRates, MSN, Nasdaq, AOL, and more. He has helped thousands of people find side hustles and is here to help you find your extra source of income. More about him.