This post may contain affiliate links from which I may earn a commission without any cost to you. Read our policy for details.
When it comes to content creation, there's no doubt that Youtube is king. Over a billion users watch videos on everything from makeup tutorials to vlogs on Youtube.
Starting a Youtube channel can be a great way to share your passions with the world and build an audience of fans.
But for beginners, getting started on Youtube can seem daunting – where do you start? How do you create engaging content? And what if nobody watches your videos?
Don't worry – we're here to help! In this post, we'll walk you through everything you need to know about starting a successful Youtube channel as a beginner.
So whether you're looking to share your cooking skills, talk about your travels, or just want to share some laughs with the world, you will be good to go in just a few easy steps.
Why You Would Want to Start a Youtube Channel
Starting a Youtube channel can offer a lot of benefits. Many businesses open Youtube channels, as they can help you grow and establish your brand.
On the other hand, any creative person can start a channel for the purpose of fun or money.
One thing anyone who wants to launch should do is have a clear vision. If you know your aim, you will create all the content aligned toward that goal.
There can be a number of reasons to start a channel, like:
Some people start Youtube channels because they want to share their passions with the world.
If you're a passionate crafter, for example, starting a crafting channel can be a great way to share your method and processes with others.
If you love cooking, you can start a vlog or video series documenting your cooking lessons. And if you're funny and outgoing, you can start a comedy channel.
Whatever you are interested in, there's a good chance you can find an audience for it on Youtube.
Create/promote Your Brand
For people looking to set their feet in the business world, Youtube is a great platform to create your brand.
There is a huge audience for every matter. You can create a channel and give the audience what they want. That way, you can establish your expertise also.
This will help you get more clients other than Youtube revenue.
Money
You can make extra cash on Youtube if you start getting traction.
While you won't get rich overnight, but if you keep uploading for long enough, you can surely make some money through different monetization methods.
Youtube helps you to run ads on your videos and earn money from each view.
You can also join Youtube's Partner Program, which gives you access to exclusive tools and features that can help you grow your channel and make even more money.
Some people even make millions every month from youtube. Not everyone will become that famous, but you can certainly make a living or run it as a side hustle.
14 Key Steps to Start a Youtube Channel as a Beginner
If you have decided why you want to start a Youtube channel and are attracted by the benefits it offers, here are the tips to set you up for success.
1. Select a Niche
Before doing anything else, the first step is finding out what niche you want to go in.
This simply means, what are the topics, you will cover broadly, for example, cooking, traveling, DIY, etc.
There are plenty of options, as anything can be your topic, and there is scope in everything.
There is no one equal answer to this for all. Whatever you are passionate about or have knowledge about can be your niche, and most probably, you will find an audience for it.
One simpler way to find your options is to think about what kinds of videos you like to watch. What do you find yourself watching when you're scrolling through YouTube?
You can take inspiration from what is popular in your niche and what kind of videos you like to watch yourself.
You don't have to be very specific, your channel can cover broad topics. But it's a good idea to start with specific topics and then branch out.
Try to make a uniform theme overall for your channel.
---
2. Set up Your Channel
After deciding on the topic or niche of your channel, it's time to create a channel.
It will only take a few minutes and is free. If you already have an account on the Google platform, you need only a few clicks to start.
After signing in, go to YouTube.com and click on the "Create a new channel" button.
You have the option to create a personal or business account. Name your channel, whatever you want it to be. The name of the channel can communicate what it is about.
Many people prefer to keep their personal names as channel names, which is also fine.
---
3. Focus on the Branding from the Start
If you want to grow into a large channel, you need to focus on branding from the word go.
Take note of the color scheme of your channel, your logo on videos and thumbnails, etc.
You want that when people see your video, they will immediately know that they're yours.
Branding will help you make your channel unique from others.
---
4. What Equipment do You Need to Start a Youtube Channel?
When you are starting out, you don't need expensive equipment. Many successful YouTubers started their journeys using their mobile phones.
You can always upgrade to new equipment when your channel starts getting some attention.
Here are a few equipments that can help you increase your video quality:
Lighting: Additional light sources like ring lights can improve video quality drastically.
Microphone: Your audio quality will get much better by using good-quality microphones.
Tripod: A stand will help you keep your videos stable while you are doing your thing.
All of these can be bought along your journey and are not necessary for starting out.
---
5. How to Come up with Video Ideas
Your youtube channel is all about creating videos. But not any kind of video.
What will be the use of video that no one wants to see.
You need to come up with good content ideas, especially in the starting when you don't have a following and are dependent on search volumes.
Here are a few tips to help you generate great video ideas:
Start with your niche
The niche you decided on has a few essential topics like in the case of traveling, it is almost essential to talk about packing. Think about what is the thing in your niche that you need to cover for sure.
Think about what's popular
Look what is popular on the platform and what kind of videos are trending. They will give you a fair idea of what is working, so create content around that.
Consider how you can stand out
If you know what is unique about your channel, you can easily come up with new ideas. That will you can create unique content.
Brainstorm with others
Many YouTubers who work in similar niches collaborate with each other to create content that is beneficial for both. You can also do some discussions with friends and family on what they would love to watch.
Here are a few more ways to look for ideas if you are struggling to find them:
Do competitor's analysis to find out what they are creating
Search on forums and communities related to your niche and what people are talking about
Do keyword research on tools to find new ideas
Look at videos comment to find out what people want to watch
Do live polls or question-answer videos to ask your audience what they want
---
6. Create Engaging Content
After doing research on topics you want to cover in your videos, the next step is creating engaging content.
The videos should be crisp, informative, and also entertaining at the same time. No one wants to see boring long videos.
Your video should be on point without any extra fluff.
Use different kinds of things to keep viewers engaged, like infographics, charts, some wit or animation, and creative editing.
You can include the following things in your videos to make them more watchable:
Personal experiences and examples
Always stay authentic and down to earth
Talk with passion and knowledge
Make it a learning experience for viewers
Entertain your audience
Use humor in your videos.
---
7. Optimize Your Channel
Your aim is to reach more people with your videos, and for that, you need to optimize your channel and content. You can get traction in the starting only with the right SEO.
A few important things you need to do:
Use keywords in your channel name and videos
Create catchy titles that people would like to click
Include tags in videos with keywords
Make optimized thumbnails to get user attention
Read Also: How to start an Etsy shop to make money online!
---
8. Keywords / Learn Youtube SEO
The first step of optimizing your content is learning Youtube SEO.
That means you need to understand what kind of keywords people are searching for when they are looking for content.
Like if your niche is craft making, people interested in it might be searching for how to make a flower base from wood.
You need to use these keywords in your video titles and descriptions so that Youtube can show them your video.
Try to figure out different keywords in your niche and make a list. Also, you can use tools like Google AdWord and Youtube Keyword tools to find out what people are searching for.
---
9. Make Your Videos Look Professional
Videos are everything for your channel, you need to work on them to make them look Professional.
Make your videos more engaging and use right angles and not awkward angles for your videos.
Your voice should be clear and loud without any extra noise.
Use the right background that is appropriate for your content.
Lightning conditions should be good, and everything should be clearly visible.
Try not to make shaky or blurry videos as they do not provide a good user experience, and people will not watch your full videos.
Make a conscious effort to make your videos stand out.
---
10. Presentation of Videos is Important
Before uploading or publishing your videos, you need to make them presentable and professional. You can include the following things in your publishing routine to make your videos look great.
Editing
Editing is an essential part of making videos. You don't want to bore your audience with long and unrequired video parts.
Making good edits will make or break your channel.
While editing, you get to cover up for any mistakes you might have made while shooting.
Invest in some good software to edit your videos properly.
Add Music
Music is another thing that is essential for your videos.
The music you choose sets the tone and mood for your video. The type of music can make a lot of difference in how your video is perceived by the audience.
Among all the different kinds of channels, be it cooking or traveling, one thing common is music. Some people prefer to use songs and while others use just music.
Choosing the right kind of track can make your video happy or make it emotional. Whatever emotions you want to convey, you can choose that kind of music.
You can find a number of music audios that are free to use. With some research, you can find the right track.
Create Thumbnails
Thumbnail is very important to get your audience to click on your videos.
You have done well to get your video in front of people, but if the first thing they see on the screen is not appealing, they will not click on the video.
Your thumbnail can convey to your audience what your video is about, so make it appealing.
You need to create thumbnails for each video.
Try to use bright and attractive colors and take the best image either from the video or create a new one.
Use readable fonts and maintain their color and styling consistency between different thumbnails.
Your thumbnail can have a readable, catchy title to get the attention of your audience.
---
11. Promote Your Videos
When you start making videos, you don't have any followers, and no one will see your video unless you promote them.
It will take some time to get your SEO working and get organic views, till then, you need to promote your videos heavily.
Here are a few things you can do to promote your videos.
Social media sharing on different platforms
Email your list (if you have) and let them know about your new videos
You your blog or website to promote videos, if you have one
Try reaching influencers to mention your video
---
12. Analyze Your Data
Once you have enough videos and you start getting some views, start analyzing your data.
There are a few different things you can track:
Number of views on your videos
Share count of videos
Watch time of each video
Subscription count
Which video has more like and comments
By analyzing your data, you can figure out what's working and what's not so you can adjust your strategy accordingly.
---
13. Tips for Staying Motivated When Creating Videos
Creating high-quality videos regularly can be a lot of work, and it's easy to get burned out. Here are a few tips for staying motivated:
Set goals for yourself that are realistic
Take things slowly, one at a time
Find someone to be your accountability partner
Take breaks and don't try to do too much at once
Celebrate your successes, no matter how small
Don't take negative comments to your mind
These things will keep you motivated and keep going to get out videos consistently that is required for success on YouTube.
---
14. Monetising Your Youtube Channel
If you are getting views on your channel and people are liking your content, the next step will be to monetize it.
You can use different ways to monetize your channel.
Advertisements
The most common and popular way to get paid from your YouTube channel is by show ads.
Google places ads through their Adsense program, and you can sign up for this program when you reach 4,000 public watch hours on your videos in the last year, plus you have at least 1k subscribers.
Additionally, your channel needs to comply with YouTube's Partner Program policies, such as guidelines around content.
If you are over 18 years of age and meet all of these requirements, you can begin the process of monetizing your YouTube channel.
Before accepting channels, they review them for their policies, and it takes some time. You need to wait for a week or more for the decision.
If they accept you, address verification via postal pin delivery is required.
Once accepted, you can start showing ads on your channel.
Sponsors
Another way to make money through your YouTube channel is through affiliate marketing or sponsorships.
You can partner with multiple brands and start promoting their products on your channel. In return, they will compensate you.
A few people also take the route of selling things through their channels like T-shirts etc. But this is generally done after you reach a certain success level.
Donations
Youtube also allows you to get donations from your audience. If you are providing valuable content that solves the problem of your audience, many people may like to donate some money to you.
Out of these generally, ads are the first method of preference among many YouTubers. Later on, with success, they venture into affiliate marketing and sponsored content that can skyrocket their earnings.
Read also: Is your voice unique enough to start a voice-over side hustle?
Things Not to do When Starting a New Youtube Channel
These are all the things you need to do to take your YouTube channel towards success. But there are also a few things you should avoid that may have a bad effect on your channel.
Take inspiration from other channels, but don't copy them. Only unique content will win in the long term.
Try to focus on one thing at a time and don't try to do everything in the starting.
Don't get impatient as results will take some time and effort.
If you are able to avoid these mistakes, you can easily start a successful YouTube channel.
Final Thoughts on How to Start Your Youtube Channel
Starting a YouTube channel is a great way to have some fun and make some side money. Many people even do it full-time and make a lot of money.
Making a YouTube channel helps you reach a global audience with unlimited possibilities for growth.
If you are passionate about something, YouTube is a great platform to reach like-minded people.
Keep on creating interesting and fun videos regularly and you will be rewarded for your efforts after some time.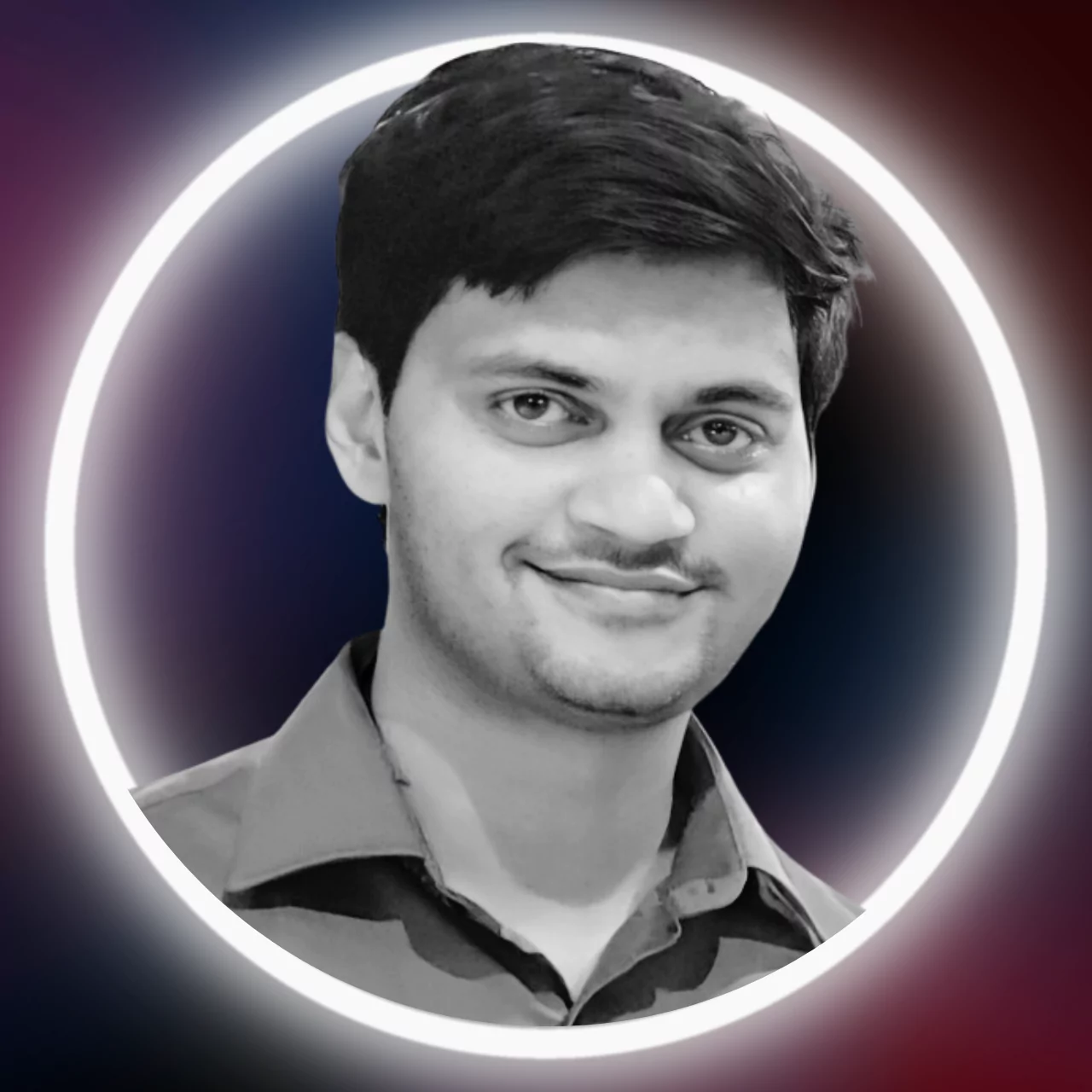 Sumeet is a Certified Financial Education Instructor℠ (CFEI®) and founder of MoneyFromSideHustle. He is an experienced side hustler who replaced his full-time income with side hustles. His work has been quoted on major finance websites like CNBC, Yahoo! Finance, GOBankingRates, CEOBlogNation, SideHustleNation, and more. He has helped thousands of people find side hustles and is here to help you find your extra source of income. More about him.