This post may contain affiliate links from which I may earn a commission without any cost to you. Read our policy for details.
Most traditional jobs have fixed paydays. These jobs pay you weekly, biweekly, or monthly. These jobs never pay you daily.
What if you need money urgently or your expenses are so high you are living paycheck to paycheck?
In that case, you need to supplement your primary income. You need offline or online jobs that pay daily.
You don't have to take them full-time. Even if you do them part-time, you can make some cash daily.
I have betted this list of daily paying jobs for you to choose from. I am sure there will be many jobs that pay daily cash in this list, fulfilling your criteria.
Highest Paying Surveys
Up to $50 per survey
Industry-leading surveys
Best Online Jobs That Pay Daily
There are many offline jobs to make money daily, but the best option to earn instant cash is online jobs where you can work from your couch and still get money in your hand by the end of the day.
Here are the best of them.
1. Blogging/ Affiliate Marketing
Blogging or Affiliate marketing is on top of this list because this is what I do.
You can get paid daily for doing nothing. Sure enough, taking your blog to that point will take a lot of effort.
But if you find success, then it will be worth it.
You can make money daily with this job. Every day, people keep on visiting your website, whether you are sleeping or holidaying somewhere in the tropics.
And you keep getting paid for showing advertisements or endorsing other's products through affiliate marketing.
Some of these programs pay after a few days, but if you are selling your own products, then you can keep getting money in your bank account each time someone makes a purchase.
That can be every hour, every minute, or every day depending on the number of visits your website gets.
To get to that point, first, you need to start a blog. Here is the complete blogging guide based on my own experience on how you can also start a successful blog.
For the first year, you need to put in a lot of effort without any immediate rewards, so be prepared for a long grind first to reap the rewards later.
---
2. Freelance Writing
Starting a blog means you need to manage ten different things at the same time.
As you are the boss and the only working member in the starting, you need to do the writing, editing, SEO, and promotions.
If you think that is too much for you, you can start on a different route through freelance writing.
You can write for other people and get paid daily doing this job or whenever you complete the project.
Freelance writing helps you get profitable faster as you can start charging clients immediately.
At the starting of this business, getting clients is harder as you don't have any experience or connections in the industry.
To gets things up and running, you need to advertise and bid heavily on platforms like Fiverr, where freelancers get a lot of work.
You need to work low-paying jobs in the starting and deliver high-quality work to get positive feedback, which will help you get more work.
With the increase in experience and the quality of your work, you will start getting more money daily with this job.
Here is a complete process to start your own freelance writing stint.
---
3. Proofreading
For people with a keen eye for details, proofreading can be a fun and easy way to make money online.
It is a relatively easy freelance job that can pay daily with clients that need working on a short term.
You can also land long term clients with longer projects and get paid weekly or when the work gets done.
In proofreading, your job is to look for grammatical mistakes and other semantic mistakes that make the text more readable and accurate.
There are many companies that hire people for proofreading. Take a look at the best of them here in this list of proofreading companies.
You can learn about starting a proofreading business from an expert who has done it herself and has taught thousands of students.
She teaches everything from learning the basics of freelance proofreading to landing clients. Take a free look at her teachings here in a webinar.
---
4. Virtual Assistant
Virtual assistant jobs pay daily and you can work from home for clients anywhere in the world.
The premise of a virtual assistant job is to help a person or business in managing their small tasks to save their time and effort in a cost-effective way.
A job of a virtual assistant can include:
Scheduling meetings
Ordering cabs
Taking calls
Writing finances
And more
You can specialize in bookkeeping or data entry and work as a specialized virtual assistant.
This can be one of the freelance jobs that pay daily based on the contract you have with a client. For long-term clients, you might opt to get paid weekly or biweekly.
---
5. Voice Over Artist
Voice over actors can get paid daily for their work.
The job of voice-over actors includes many kinds of work, like giving voice to books or cartoon characters, to name a few.
To have a solid voice-over career, your voice needs to have some character.
You need to rehearse your voice in different pitches and emotions so that you can land diverse kinds of roles.
When you are doing a job, your voice needs to match the emotions of the character. This takes time and practice, so if you are looking for voice-over jobs to make money, polish your voice and keep practicing.
There is this voice-over school where you can learn all the skills required to do this job.
Plus, they help you get jobs when you are starting out.
---
6. Online Tutoring
Teaching others online can be a great job to make money if you are good at teaching.
People who enjoy teaching make decent money teaching kids online.
You can teach the subject of choice on many platforms like Udemy.
If you are a native English speaker, there are platforms like Magicear that let you make $25 per hour for teaching English to kids below 12 years of age.
The working hours are flexible, and you just need to teach a predefined curriculum.
Sign up today here for MagicEars and give a basic interview to start earning money daily with this online job.
---
7. Online Surveys Filling
Online surveys is one of the easiest ways to make money online.
Though the earnings will not be great, you can make a few hundred dollars extra in your free time filling surveys.
These surveys are not complex but include only things like filling out questionnaires about your life or about a company product.
Just sign up for the best survey companies and fill out the highest-paying surveys whenever you have free time.
Here are our top recommended survey companies.
Make sure to use a separate email id for registering for these best survey-paying sites so that your main email does not get cluttered and you start missing important emails.
After filling out these surveys, you get coins that you can redeem into PayPal cash or gift card of your choice daily or whenever you reach the minimum payout threshold.
---
8. Focus Groups
Focus group studies or market research studies are similar to surveys but are more detailed and are done within a group by a group leader or representative.
You can join many studies through these highly reputed focus group sites.
These focus groups select candidates based on a screener questionnaire where they determine if a candidate is suitable for their product or service.
These group studies have multiple and detailed questions about a company product.
You need to provide detailed feedback and answer all the questions.
You can make $50 to $200 an hour while participating in these studies. These are the jobs that pay daily when you finish the study.
Try to apply to as many studies as possible on websites like Respondent, as you might not get selected for many.
If the study you are applying for is suitable for your profile, then you have a higher chance of getting the work.
---
9. Testing Websites and Apps
Website and app testing jobs can pay you daily cash as the work is short.
This job requires you to thoroughly test a website or as an average user. This means clicking on different parts of the website and navigating different sections.
Everything should work smoothly, if you find any glitch or bug, you need to report it.
Your job is to find these glitches so that real users don't suffer from them and the developer doesn't have to get embarrassed for silly mistakes.
UserTesting like websites allow you to find such jobs.
All the big websites use these services to find out any unexpected bugs before major releases or making a change live.
You need to be very careful while doing the examination, a developer may leave some issues to crosscheck if you paid enough attention.
Do your job thoroughly and get paid after submitting the report after each test.
---
10. Sell Things on Etsy
Esty is an online platform that allows anyone to sell anything online.
You can sell handmade crafts and vintage articles to apparel in this big eCommerce store.
If you want to sell anything setting up an Etsy shop is a relatively easy thing.
Set up an Etsy store and start selling. You can flip items from the local market after making them more appealing with your creativity.
After making a store, an important part is promotion and Esty SEO so that you can reach the maximum number of people and sell more products.
It will take some effort in the starting, but if you are consistent, you can be successful on Esty and get paid daily like millions of others.
---
11. Creating a Course or Book
If you want to get paid daily, setting up an asset that can bring in consistent passive money is the best way.
If you are knowledgeable about something or you have passion about anything, do detailed research about it and make a product around it.
You can make a video course on platforms like Teachables and reach their audience with your product.
If creating a video course is not your cup of tea, you can publish an eBook without any costs.
Self-publishing has become very easy now with platforms like Amazon. Just write your thing and publish in a matter of a few clicks.
Amazon takes at least 30% of commissions, and the rest you can keep for your efforts.
---
Offline Jobs That Pay Daily
Other than these online jobs, there are many offline jobs that pay you daily, including many under-the-table jobs. Here is the list
12. Deliver Food
Food delivery jobs pay you daily or weekly depending on the app and your preference.
In the last few years, many food delivery apps have pop up making life easier for many people.
Now you can order food from your favourite restaurant from the comfort of your home.
Many people have got the job of delivering food as a main income or as a side hustle to boost their income.
A food delivery person can make $15 to $25 per hour, depending on the city and the time of the day.
Apps like Doordash and Postmates employ many people, and you can too sign up to get paid by delivering food in your free time.
Job is flexible as you can decide when you want to work and which order you want to deliver.
Plus all the tips you get while delivering food gets in your pocket as daily cash.
---
13. Drive Others
Driving others if you have a vehicle is a good way to make some daily cash in your spare time.
Many people do it to earn extra cash using services like Uber and Lyft.
You just need to sign up for these services. They require you to be:
Atleast 18 years of age
A good enough vehicle
Valid driving licence
You need a clean track record to work for them, as they also do a background check.
If selected, you can start accepting the jobs at your own convenience and get paid daily.
---
14. Deliver Groceries
Another option to make money with your vehicle is by delivering groceries.
Many people do not have time to shop for groceries, and they use the services of companies like Instacart.
You can become an Instacart driver and shop for grocery orders or just deliver the grocery order. You can choose to do both shopping and delivery and get paid more.
Decide your working hours in this flexible job. You get everything starting from order details to the directions to deliver groceries on the app.
When you complete the job, you can get paid to your account or PayPal.
Become an Instacart driver today and start making money today.
---
15. Do Odd Tasks on TaskRabbit
There are many odd task apps to do various jobs to get paid daily. These jobs can be done locally, and you can make money in just a few hours.
One such app that connects freelance workers like you to work available nearby is TaskRabbit.
There are many service providers who can make their profiles and advertise their availability.
Clients can also advertise the work, and freelancers can apply for the job and connect with the employer and discuss work.
Apps like Taskrabbit make it easier for many freelancers to get daily paying jobs in their vicinity.
---
16. Pet Sitting/ Walking
Pet sitters and walkers are always in demand, and they can make money for every hour of their work.
You can find many jobs near your location and make money.
These jobs are really fun and easy for people who love spending time with pets.
You can ask for this job in the neighborhood or look at the apps like Rover to make money.
If you can combine multiple pets in one slot, then you can make a much higher amount of money. But you need to take permission from the pet owners to do that.
If you can find regular clients, then it is a good side hustle for constant cash flow that keeps your spending worries in check.
---
17. House Sitting
House sitting job is where you need to look after a house when someone is not there.
Many people who go on vacation with complete family often tend to hire house sitters in their absence to take care of the house.
Having someone at home discourages any burglary attempts.
Your job as a house sitter might include:
Looking after the plants or any pets
Keeping home cleans
Switching lights on and off
Collect any mail
Receive calls and note messages
If you need to do more house chores, you may ask for higher compensation.
This is a perfect relaxing job to get paid for sleeping at someone's house and doing nothing.
---
18. BabySitting
Babysitting is one of the first jobs of many teenagers to get paid daily.
As a babysitter, you need to take care of a baby in absence of parents, and you get per hour for your services.
Babysitter jobs are generally available in neighborhood and it is easier to get the job from families who already know you.
But you can look for a job in an extended neighborhood and give the reference of your earlier work.
If you are good at it, you can easily find clients who need long-term service, and good word of mouth will help you get more work.
This job pays you daily after the completion of work.
You can easily charge $15 or more per hour. Having to take care of multiple kids at the same time can significantly increase your earning potential.
---
19. Use Gig Economy Apps like Steady
Gig economy jobs are taking over many traditional jobs, and such jobs provide an option to get paid daily for your work.
You can use apps like Steady to find many jobs in your location.
These jobs may vary from taking an image for someone to delivering some document to an address.
You can sign up on these apps and look for available jobs that you may want to take up.
There are details of job instructions and how much you will potentially earn. Chose what job you want to do and apply for them.
Once selected, finish the job and get paid daily. These jobs can add to your bottom line and significantly improve your finances.
---
20. Gardening
Gardening jobs like watering plants or lawn mowing can bring in daily cash for youngsters.
Look in your neighborhood who wants such services and offer to do the work for them.
You can start by pricing your services aggressively and doing a good job. If people love your work, you can slowly keep on increasing your charges to make more money.
These jobs take only a few hours, and you can get paid immediately after finishing the job.
Consider doing these jobs if you see an opportunity around your locality and earn daily cash.
---
21. Collect and Sell Scrap Metal
Metal scrapping is a side hustle very few consider to do; hence you can make good cash doing it.
Metal remains in things like wires, cold drink cans, and old appliances can fetch you good money.
These metals are costly, and they can be reused therefore, many scrap yards are always ready to buy them.
You can collect these metals from junkyards or around your locality and separate them according to metal type. Different types of metals have different prices.
Generally, copper and aluminum will get you higher prices.
Collect a good amount of metal scrap and sell them for cold hard daily cash.
Read also: How to start a metal scrap side hustle!
---
22. Sell Your Photography
Photography skills can get you daily cash as there is always a demand for photographs.
You can sell stock photos on websites like Shutterstock and charge royalties. Whenever a piece of your photos gets sold, you get money.
You can specialize in different kinds of photos like nature photography, prop photos, or anything you are good at.
There are websites like Foap where you can upload your images and sell them for regular cash.
23. Rent Your Things
Renting things you don't regularly use can get you daily cash as long as things are on rent.
There are many things you can rent and make money.
Whether it is your home or a spare room, you can rent it on Airbnb for daily cash when someone makes a booking.
You can rent other things like your car on Turo, your bike, your travel gear, or your camera lens for cash.
Just find out the things lying in your home that are collecting dust and are not getting used regularly.
Rent them and make an income out of it. You will be surprised what all things you can rent to make money.
---
Make a Raining Day Fund So That You Don't Need Daily Paying Jobs
A few of these jobs, like blogging and graphic designing, can get you pretty good money, but the majority of them are low-paying jobs.
The fact that you are looking for a daily paying job to get on with day-to-day life is that you haven't yet properly sorted your finances.
Keep a fund separate for such rainy days so that you don't have to live paycheck to paycheck. Open a high-interest paying account like Aspiration and collect money in that whenever possible.
Plus, upskill your capabilities so that your main job starts paying more, or try to switch to jobs that pay well.
Things to Keep in Mind When Looking for Daily Paying Jobs
When looking for these jobs that pay daily, you should keep in mind that these are private contract jobs and do not come with the benefit of traditional jobs like a retirement fund or medical insurance.
A few such things to keep in mind when doing jobs that pay you daily.
Keep a tab on taxes:
Make sure that you are keeping a tab on all expenses and income, as you are only responsible for your taxes. Calculate your taxes and pay them on time. Take care of all the expenditures so that you can deduct them for tax purposes.
Be flexible:
These jobs are not fixed, and you need to be flexible to get them done. You need to modify your work style or work extra hours to meet deadlines. Make sure that you put in all the effort so that clients are happy and give you more work and positive feedback.
Always keep learning:
With the increase in the number of people diving into freelance jobs, competition is becoming through-cutting. You need to keep improving your skills and keeping up with the trends. Like if you are a virtual assistant managing social media accounts, you need to be updated with all the platform changes all the time.
Keep networking:
Your biggest win in freelancing will come from networking with others in the industry. In the starting, you need to get in grinding to do wonderful work for less than minimum wage to get attention. Keep on building relations in the field, and you will start getting high-paying work.
Are Jobs That Pay Daily Worth It
So, there you have it, so many daily paying jobs. But are these jobs worth it?
For your immediate money needs, yes, these jobs can help you pay the bills and add to your bottom line.
But for the long term, most of these jobs are low paying, they are better as side hustles (apart from a few like blogging, writing, etc.).
Better will be if you can keep on improving your skills and make more money with your primary source of income.
Till then, keep hustling and working on improving your finances.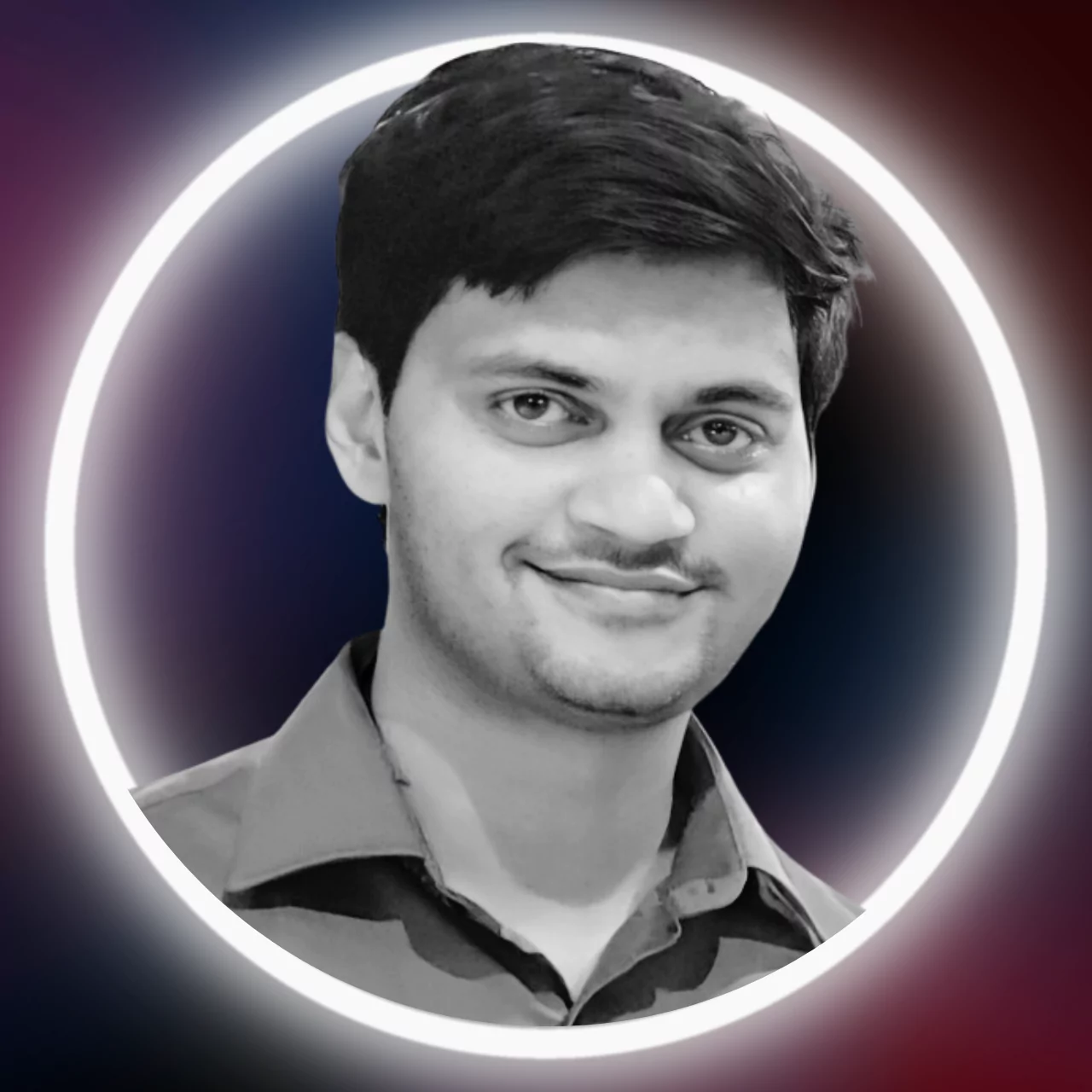 Sumeet is a Certified Financial Education Instructor℠ (CFEI®) and founder of MoneyFromSideHustle. He is an experienced side hustler who replaced his full-time income with side hustles. His work has been quoted on major finance websites like CNBC, Yahoo! Finance, GOBankingRates, CEOBlogNation, SideHustleNation, and more. He has helped thousands of people find side hustles and is here to help you find your extra source of income. More about him.