This post may contain affiliate links from which I may earn a commission without any cost to you. Read our policy for details.
Do you want urgent cash? Getting that cash seems like a difficult task. This article will discuss how you can do jobs that pay weekly online for immediate cash!
Do you want legit jobs that pay weekly that help you pay the bills? Getting money regularly makes life so much easier. In this article, we will look at offline and online jobs that pay weekly or more times every week.
Other than instant payments and getting money weekly in your bank, these jobs are also flexible.
You can do them as side hustles that pay weekly online.
Most jobs in this list are legitimate online jobs from home, but a few are not technically work-from-home jobs. Nonetheless, all of them are flexible.
Most of these jobs that pay weekly will pay you a few hundred dollars every week, but a few of them even pay $1,000 or more.
Here is the list of legit weekly-paying jobs.
Legitimate Online Jobs That Pay Weekly
What are side hustles that pay weekly? Mostly these are flexible online jobs that you can do from home. You just need a computer and an internet connection to get started on these weekly paying online jobs.
1. Freelance Writing
If you love writing, this is one of the easiest and best legit online jobs that pay weekly. A ton of content is published daily, and someone needs to create that content.
Many big and small sites regularly hire freelance writers for their writing jobs. Payments are instantaneous; you get paid as soon as you finish the work.
Most of the projects you can complete within a week and get paid weekly.
You don't have to be a great writer. Basic writing will do, and you will earn money depending on your experience and the complexity of the projects.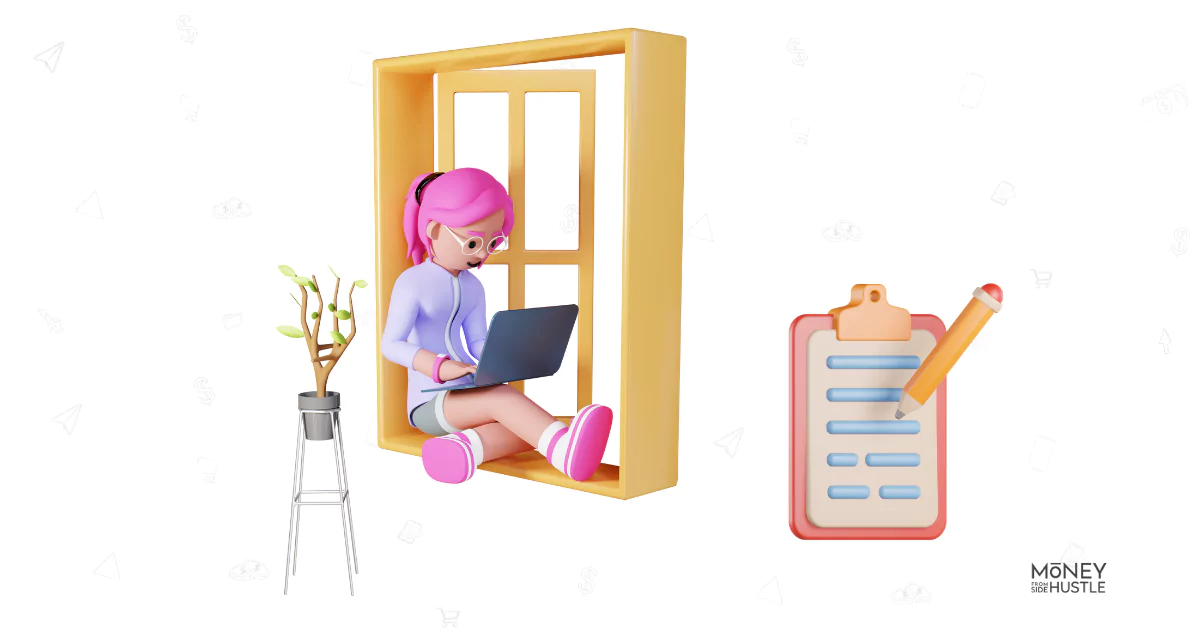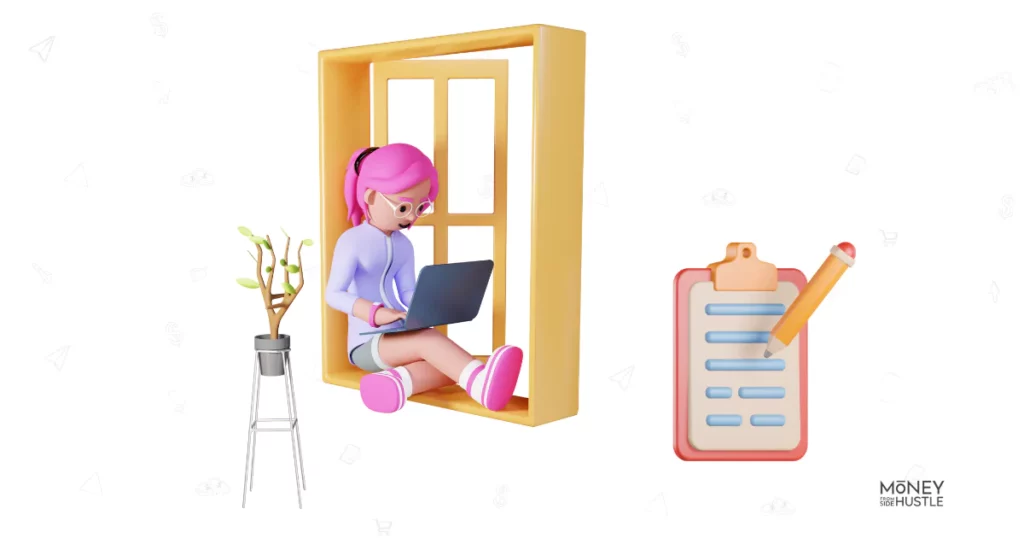 The tricky part is finding the first clients because once you have experience and reviews, getting more work and higher prices will be easier.
But when you are starting, you have no name and expertise. You need to spread out the word first about your work. That is why proper guidance is essential to get started.
You can try these free lessons from Holly Johnson to start this online business that pays weekly. She had grown her freelance earnings to $200,000 per year and taught thousands of students her secrets to success.
If you want to get started on your own, you can try freelance platforms like Fiverr or Flexjobs. These are the marketplaces where clients look for freelancers to complete their projects.
There are huge freelance writing sections on these websites where you can find many writing jobs.
---
2. Proofreading Weekly Payout Jobs
For people with a good eye to catch mistakes in the text, proofreading can be a legit online jobs that pay weekly.
Work as a freelance proofreader and get paid for every gig. You can work online and get paid weekly for small tasks that take less than a week.
You can earn $20 or more per hour based on your experience. Higher experience will get you more money than in any other job. So the best bet to be successful in this online business that pays weekly is to gain good reviews and experience even at lower prices.
According to salary.com, an average proofreader makes around 52k dollars per year.
Once you get enough experience, positive reviews, or a good name in the market, you can demand higher chances.
If you want to spend less time figuring everything out on your own and want to earn money faster, you should take this free webinar by Caitlyn, who has taught thousands of students how to start a proofreading business as beginners.
Related: 26 Places to Find Proofreading jobs for beginners
---
3. English Teaching Jobs That Pay Weekly
If you are a native English speaker, you can earn money weekly by teaching English to kids.
There are different platforms where you can make money by tutoring English to kids. The best of them are MAGICEARS and VIPKIDS.
Magicears pays $20 to $26 per hour, and you can work online and get paid weekly or monthly based on the number of sessions you take.
You don't need to be an expert in English; just basic knowledge will do. Many parents in non-English speaking countries want to teach their kids English. That is why they pay native English-speaking people to teach their kids.
You just have to sign up and clear the screening test, and then you will be given predefined class material to teach to kids.
Sign up here and start teaching English to kids.
---
4. Virtual Assistant Weekly Paying Online Jobs
Virtual assistant jobs are a great way to make money from home. A virtual assistant job can be a general job like a personal secretary or a specialized job if you have special skills like managing social media accounts.
Depending on your skills and work, you can earn $20/hour or more online.
To work as a Virtual Assistant, join some platforms that specialize in these jobs or work independently and get paid weekly.
You can choose what kind of tasks you want to do, and payments are fast, making it one of the tremendous legit online jobs that pays weekly.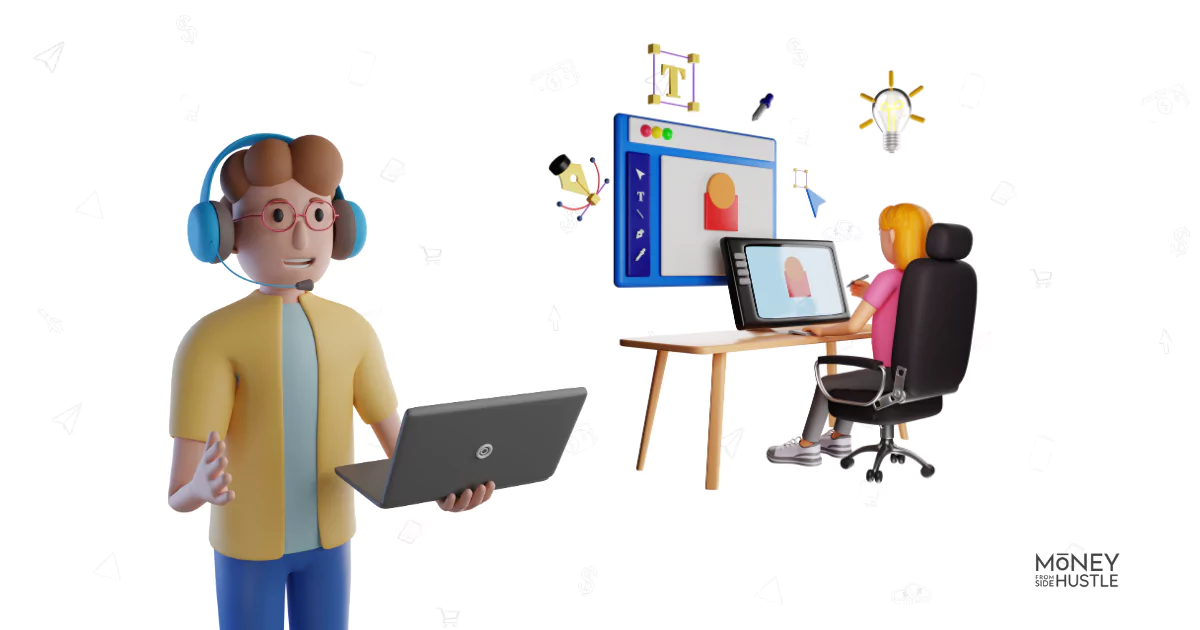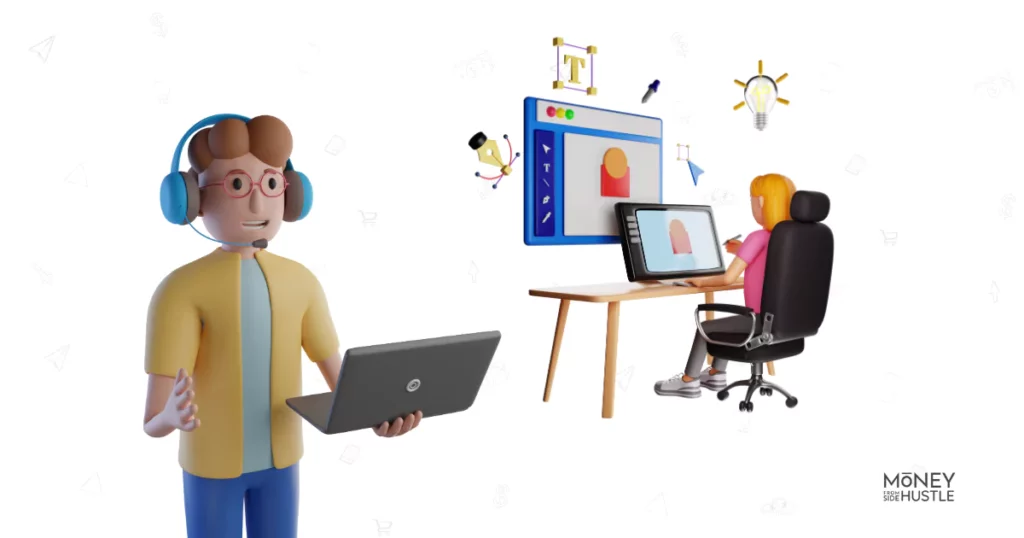 As a virtual assistant, you can offer to do tasks such as data entry, event planning, taking customer calls, graphic designing, running FB ads etc., based on your skills.
To get started, you can look for work opportunities at platforms like Fiverr and Flexjobs.
After you have the experience and have made contacts, you can begin working independently. That way, you can increase your fee and get more specific work.
If you want to cut down the learning curve and get straight to earning money, you can use this resource on how to get started as a virtual assistant for beginners.
---
5. Transcription Weekly Payout Jobs
Other legit online jobs for freelance work are transcription jobs. If you have a good typing speed, you can earn good money per hour doing legit transcription jobs that pay weekly online.
You need to listen to audio files and type them. Audio files can be anything ranging from podcasts to classroom lectures.
Especially with the increase in the number of podcasts coming up in recent years, there is an increase in the number of jobs available for transcribers.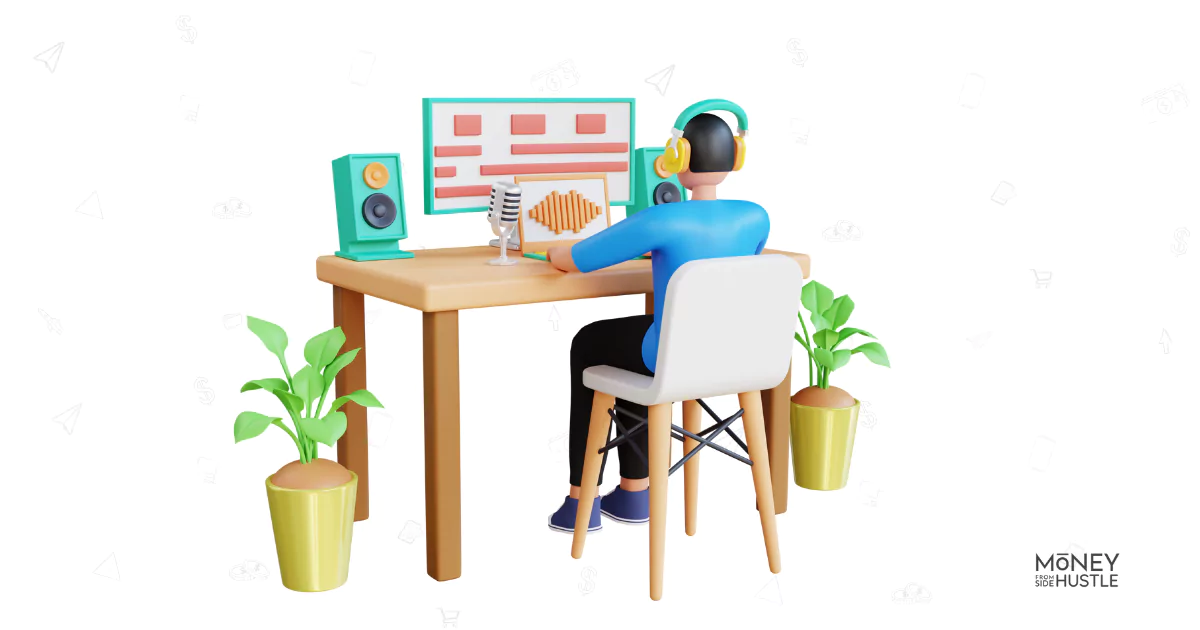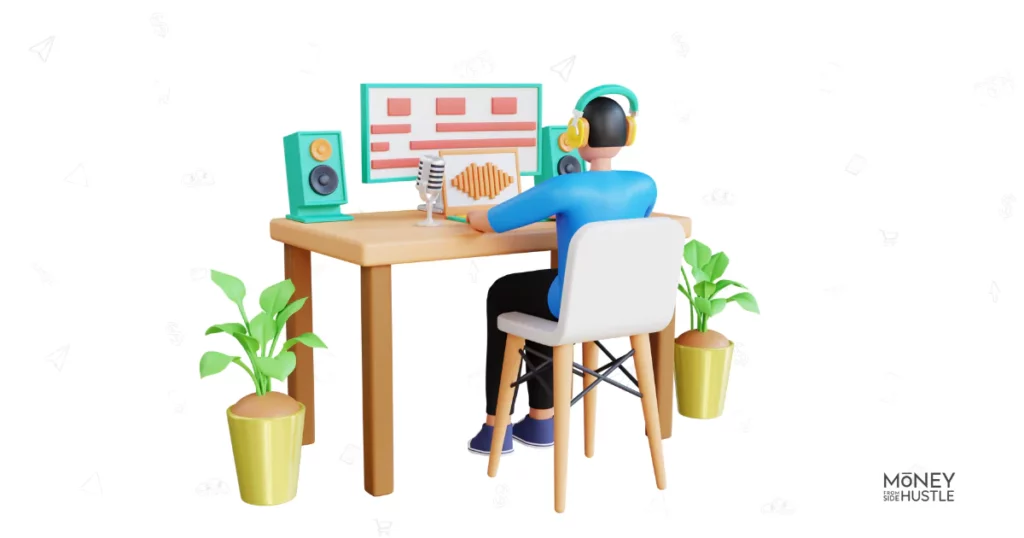 Many companies pay weekly, specializing in transcription jobs such as Rev. Work online, and get paid weekly jobs.
Legal Transcription
If you want to earn more money for your work, you can take legal transcription jobs at companies like eScribers. They hire people from the USA with good typing speeds. These transcription jobs pay weekly for your work.
For learning all the A to Z of transcription online business that pays weekly, you can take this free course here.
---
6. Blogging
Blogging is a great side hustle to make weekly or monthly. You can get paid weekly online or biweekly depending on your payment settings.
I can tell you firsthand that you can even make more money than your regular job with blogging.
The blog you are reading right now earns me full-time income while working a few hours on it. I get paid 5 or 6 times (roughly every week) every month, depending on the number of networks I promote.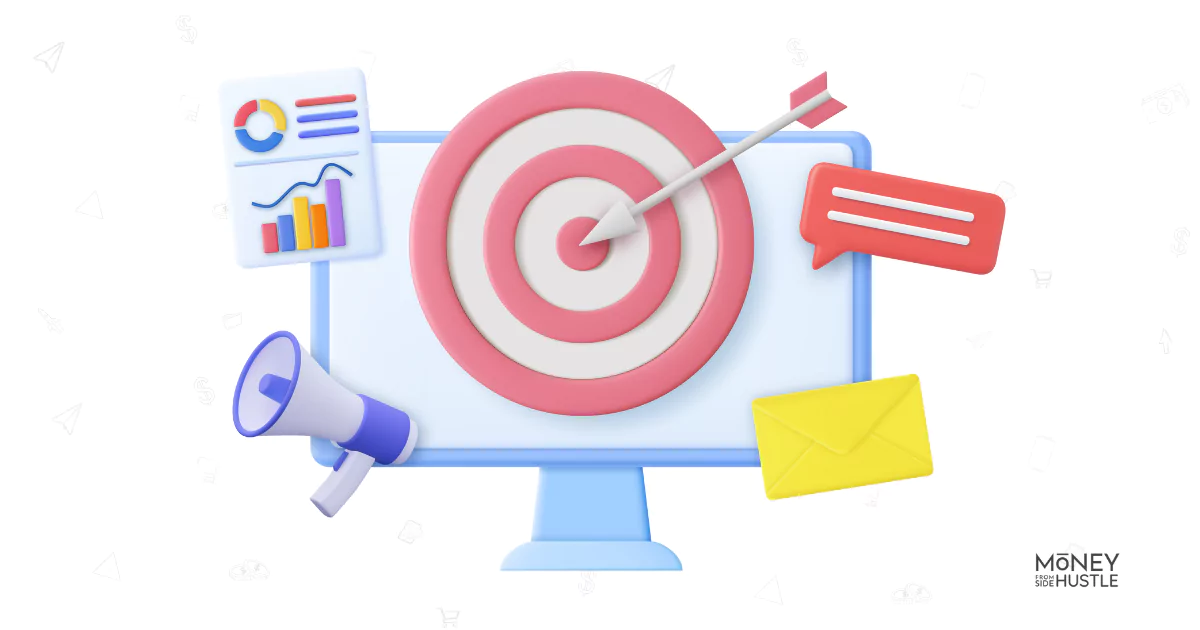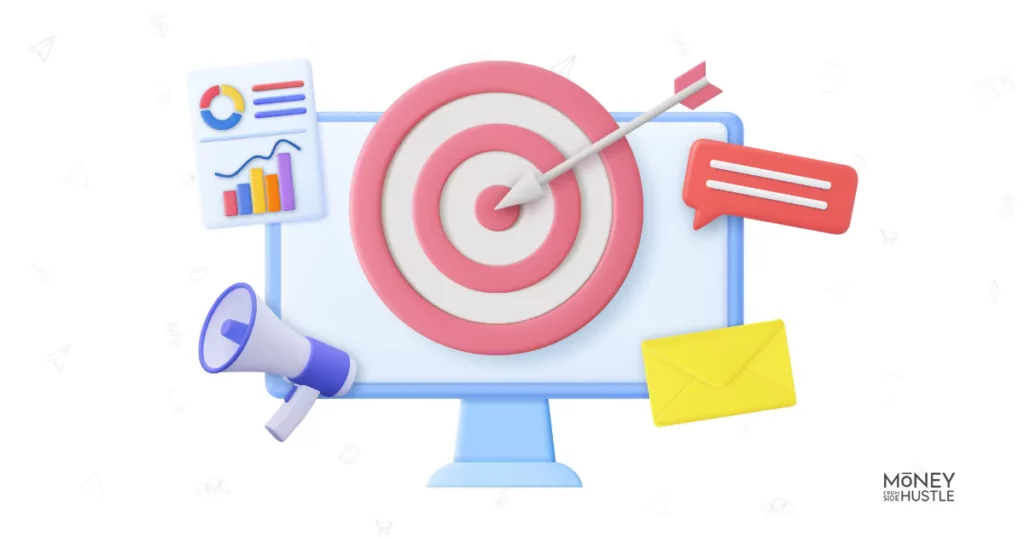 Though, to be honest, starting the blog was easy but earning the first dollars were NOT. But once you cross the first line, all the hard work you put in is so worth it.
If you are willing to risk a few dollars, I invite you to start your blog. Here is the detailed step by step guide to get you started, where I will handhold you through each step learning from my own experiences.
Down the lane next year, you might be thanking me that I told you to do it. So take your chance now and grab your fate into your hands.
---
7. Freelance Legit Online Jobs that Pay Weekly
Online jobs give you so much freedom in that you only decide when you want to work and can negotiate when you get paid for the work, be it weekly or biweekly.
There are many platforms where you can do microtasks or freelance jobs to earn money online.
The best of these platforms is Fiverr, a marketplace for freelance job seekers and recruiters. Here you can sell your skill for money and offer your work and demand cash in increments of $5.
You just need to set up your profile after signing up and create samples of your work.
You will get the gigs based on your samples, or you can apply for different gigs available on the platform.
After completing the task, you will get a rating. That is why in the starting, it is very important to improve your profile with a good rating, even if those jobs pay less and take more of your time.
Because future recruiters will select you based on your profile, and with a good profile, you will get more work and you can demand higher prices.
---
8. Earn Money Weekly on Phone Apps
You can make easy money on phone apps from home in your free time and get paid weekly or daily.
You need to reach a particular threshold in each app to request a payout. Generally, these cut off are at $5 or $10, and you can get them easily in a week or few days and request a payout.
You can easily make a hundred or more dollars weekly by combining earning opportunities on multiple apps.
The best of these apps that provide earning opportunities include:
Try these three best apps to earn money online, and you will make a few hundred extra dollars monthly.
---
9. Website Testing Jobs
Website testing jobs are an easy way to make money online weekly. You don't need any kind of expertise to start doing website testing jobs.
To start this website testing job, you can join many websites, such as UserTesting and uTest.
After getting approved for the jobs, your part will be to test the websites for their functionality and other features that the other party wants to test.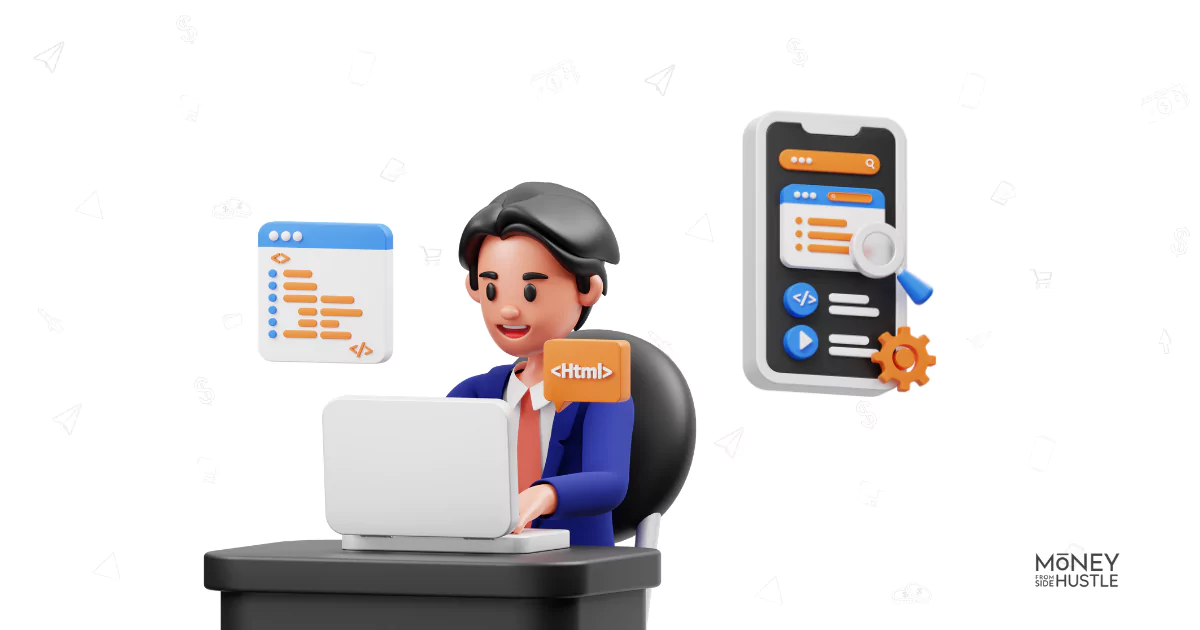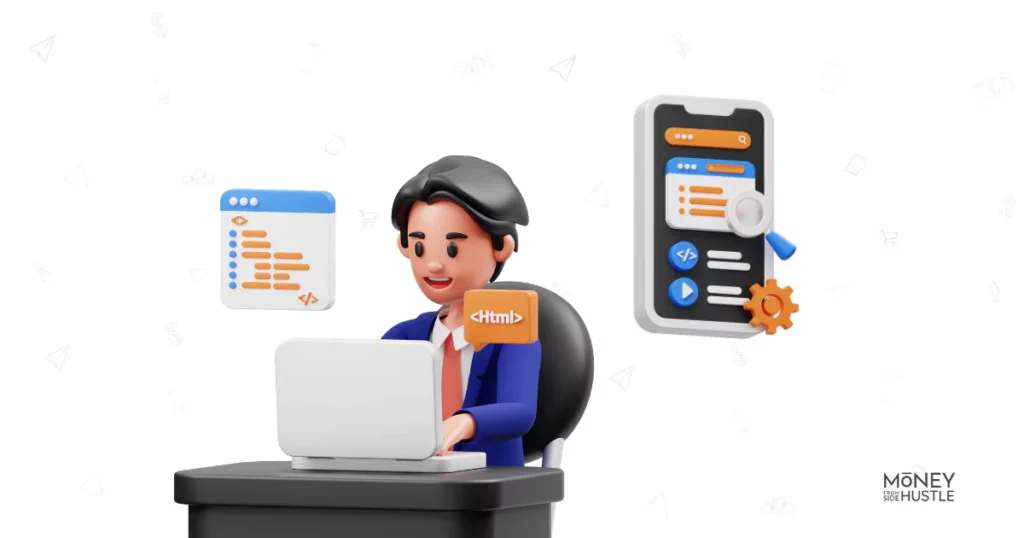 After the test, you have to give a detailed review of the things you find on the website.
Sign up at these websites, and you will get the gigs after making a profile. You can work online and get paid weekly on PayPal after completing these jobs.
---
10. Online Moderating Jobs for Weekly Money
If you are good at social skills and looking to make money online, the job of online moderation can be a good bet for you.
As an online moderator, your job will consist of the responsibility of maintaining the chat rooms and comment sections on blogs or social media pages.
Big websites hire online moderators to screen for spam in comments.
Then businesses hire online moderators to maintain their business image by keeping their social media profiles clean from abuse, spam, and other unacceptable things.
You can take responsibility for handling their discussion forums on forums such as Reddit. Online moderators can get paid from $10 per hour and upwards, depending on the type of job.
After doing the job, you can get paid weekly.
---
11. Digital Marketing Jobs
With everything being online, all businesses must come to the internet to grow their businesses.
They need digital marketing strategies to have an online presence, but most business owners are not acquainted with them.
If you have the skill and are willing to learn more, this can be a great weekly payout job.
You can offer your services if you know the basics of SEO and email marketing. You can take on all responsibilities or offer some specialized duties such as posting Facebook ads for businesses.
With the improvement in an online presence, your clients will get more business, so they will love to pay you more. Show them good results can you can get long-term side hustles that pay weekly.
---
12. Chat Support
You can work for the companies from your home as a Chat support agent.
This is one of the legit jobs that pay weekly for working from home. Your job responsibilities will include chatting with customers and providing solutions to their problems.
This job doesn't require phone calls, so if you are not comfortable listening and talking, then this is a good option.
You need to be patient to listen to others' problems and offer them chat support. A few of these companies that pay weekly include Arise and Live World.
---
13. Social Media Manager Jobs for Weekly Money
If you love spending time on social media and have a good social media following, you can consider working as a social media manager for small businesses.
Many of these businesses don't know how to grow their social presence and need help growing their social media profiles.
You can offer your services to them and charge them. You need to show your creditability by the number of followers and social media following.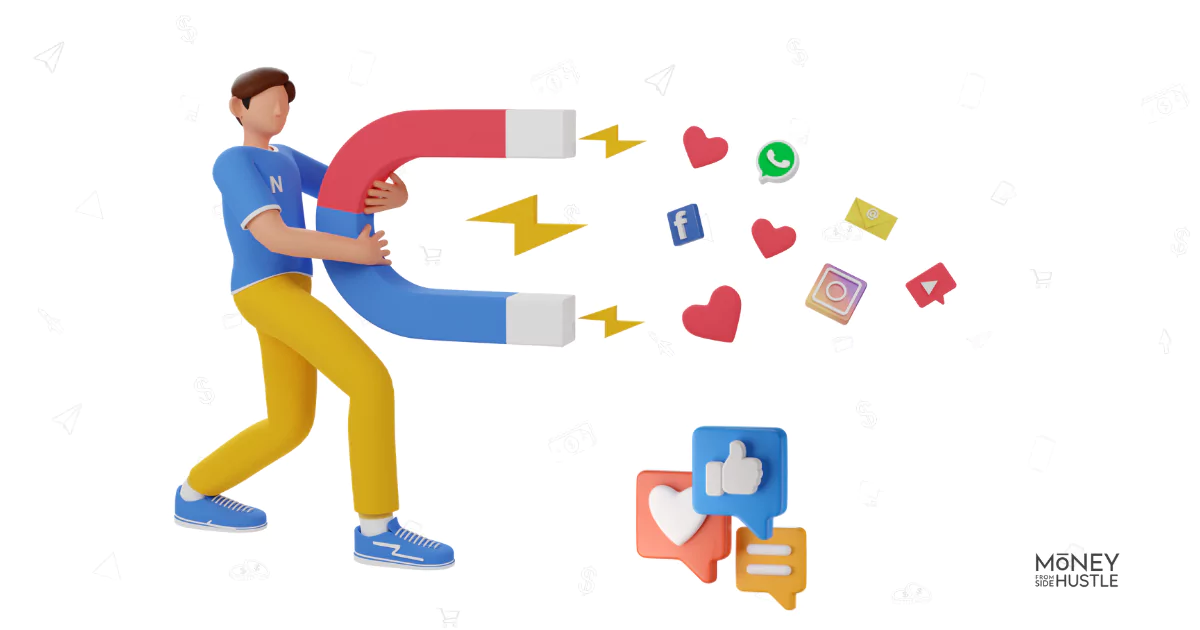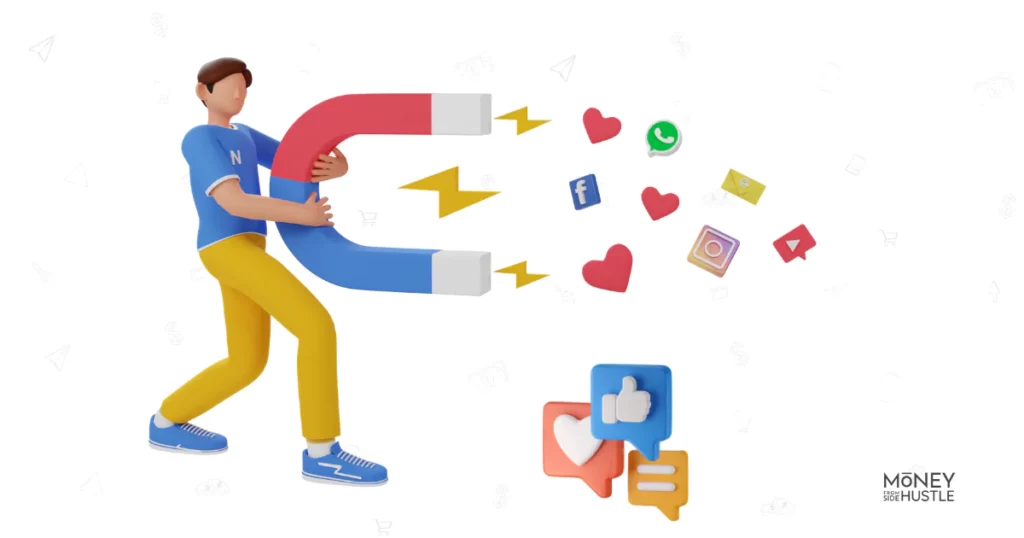 Many companies manage social media profiles, but you can give your services at lower rates than them to get the work.
Specifically, running ads on Facebook is one specialized job that many businesses don't understand but need to do to grow their business.
If you can run FB ads, you can land several legit online jobs that pay weekly.
---
14. Call Representative with Blue Zebra
If you have sales experience, you can join Blue Zebra, where you will make sales calls to clients.
They need a few years of experience before hiring. It's a full-time job where you will work 40 hours weekly and make calls. Your earnings will start from $15/hour, depending on your experience.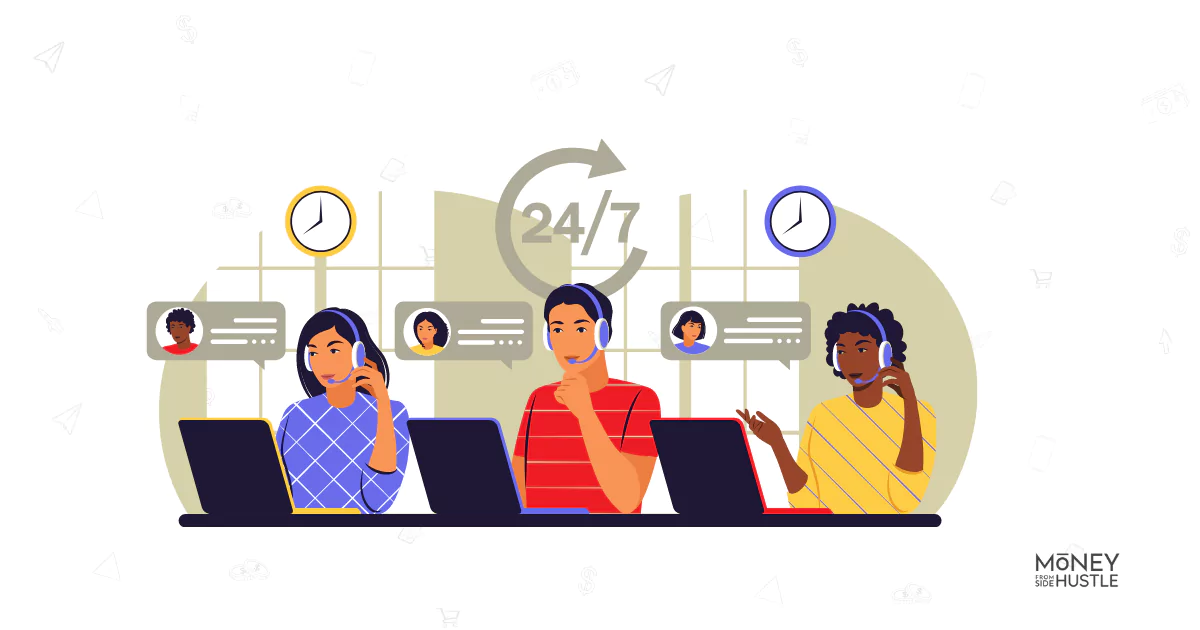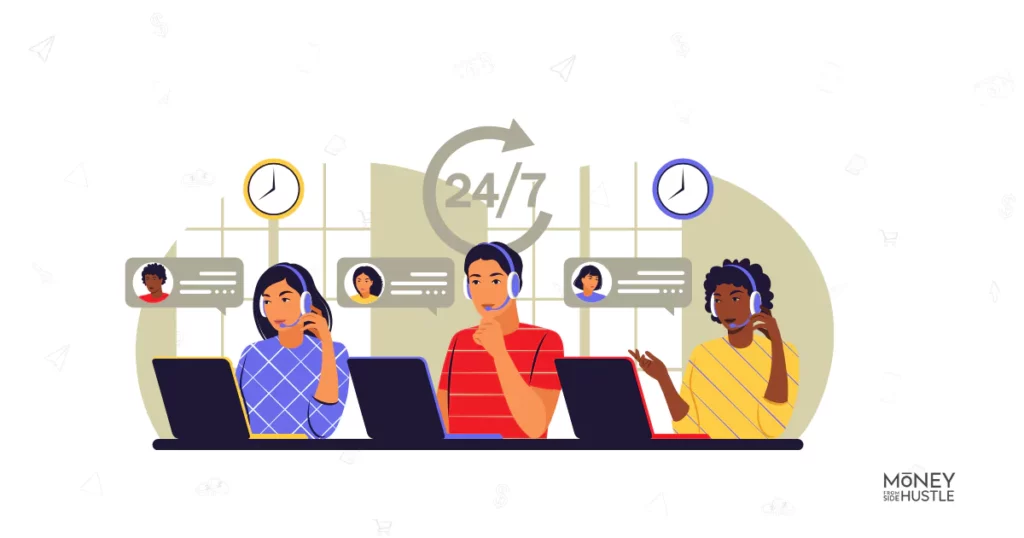 The excellent part is payments are made weekly directly into your account. If your work is good and your calls bring more business to them, your salary will rise very fast, and in addition to that, you will also earn bonuses.
Though the job is not easy as calling people and convincing them is a difficult thing, if you have experience in sales, you know how it goes.
The only thing is here, you will work online from home without facing anyone. Set up a quiet corner of your home as your workstation to make calls.
---
15. Call Reviewer Jobs that Pay Weekly
When you call customer cares of different brands, you are often notified that this call may be recorded.
Do you know why they record those calls? They want to assess how they are performing in the sense of satisfying customer needs and queries.
Someone needs to listen to those call recordings to interpret those things. You can be that person and make money while reviewing those recorded phone calls between customers and companies.
You need to tell whether the company representative was helpful, whether they solved the problem and so many other things that brands want to know to improve their services.
One of such companies that pay weekly where you can sign up to get these call reviewing jobs is Humanatic. Just sign up for free and earn $1 to $5 per hour in your free time.
---
16. Data entry Jobs for Weekly Money
If you don't want to use your brain much and just do an easy side hustle from home, online data entry jobs that pay weekly can be a great fit.
Many legit work from home data entry jobs are available in the market.
You just need to be good t typing. If your typing speed is good, then you can make good money. You just need essential software like word doc, excel etc. to get started with this job.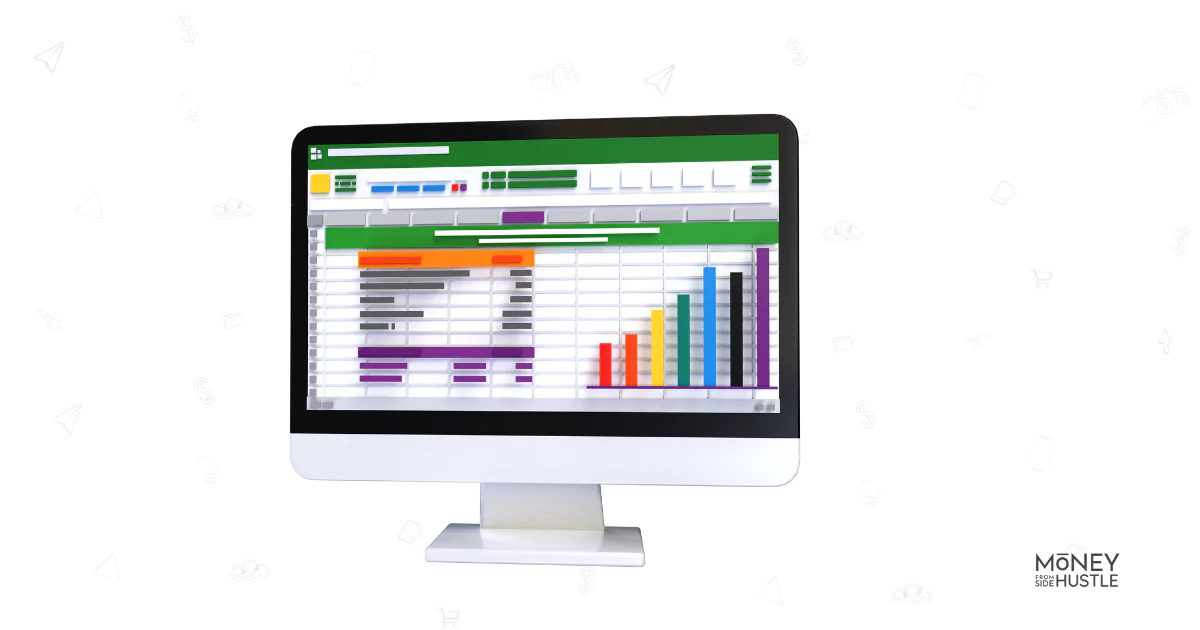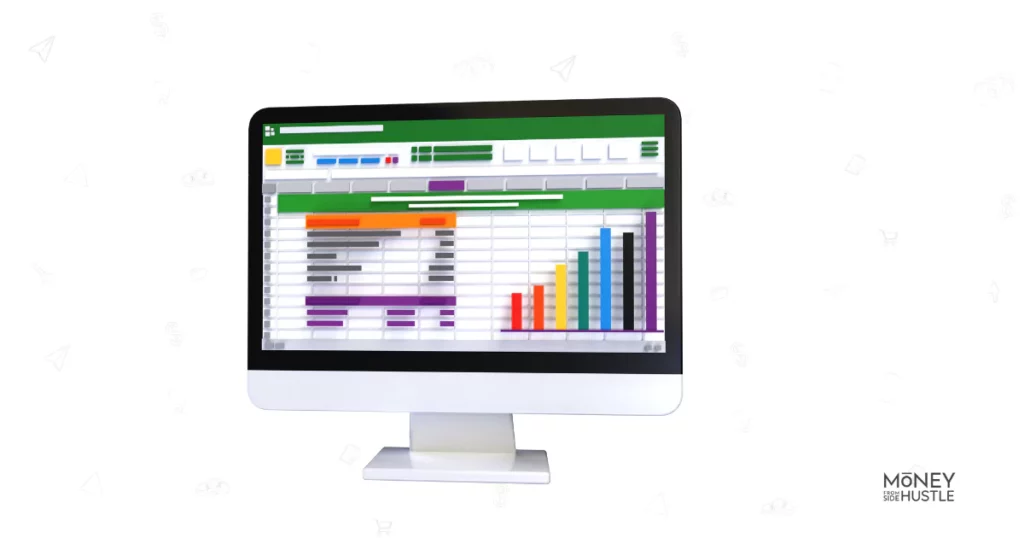 Another way to score jobs that pay weekly online is to look for legit work-from-home data entry jobs.
Data entry involves transferring information from one source to another using a computer, so being computer-savvy is a must-have in this job.
You must also be adept at using document processing apps and software, such as Word and Spreadsheet.
Accuracy is another thing significant in this job. If your typing is accurate, you don't need to spend time again proofreading.
Many good companies offer weekly data entry jobs, such as Xerox and Clickworker.
---
17. Translation Jobs Online
We saw earlier in the article that there is an increase in the demand for transcription jobs. Similarly, translation jobs paying weekly are also rising.
If you are good at more than one language, you can make good money translating one language to another.
Your jobs might be translating some meeting proceedings, medical texts, transactions and similar things.
Few languages command higher prices than other languages due to the demand.
For example, Mandarin is in demand, and they pay higher money to integrators proficient in both Mandarin and English.
There are many agencies like Rev where you can join and get translation jobs for good money. A few other companies like LanguageLine solutions hire people from the US, Canada and UK and pay money weekly.
---
18. Online Teaching Jobs that Pay Weekly
It's a great side hustle for teachers to make extra money in their spare time. With the pandemic, most schools have been forced to shut down, and classes have moved to online modes.
Many teachers are not so good or comfortable with teaching online, and understandably so because they have taught their whole life in classrooms.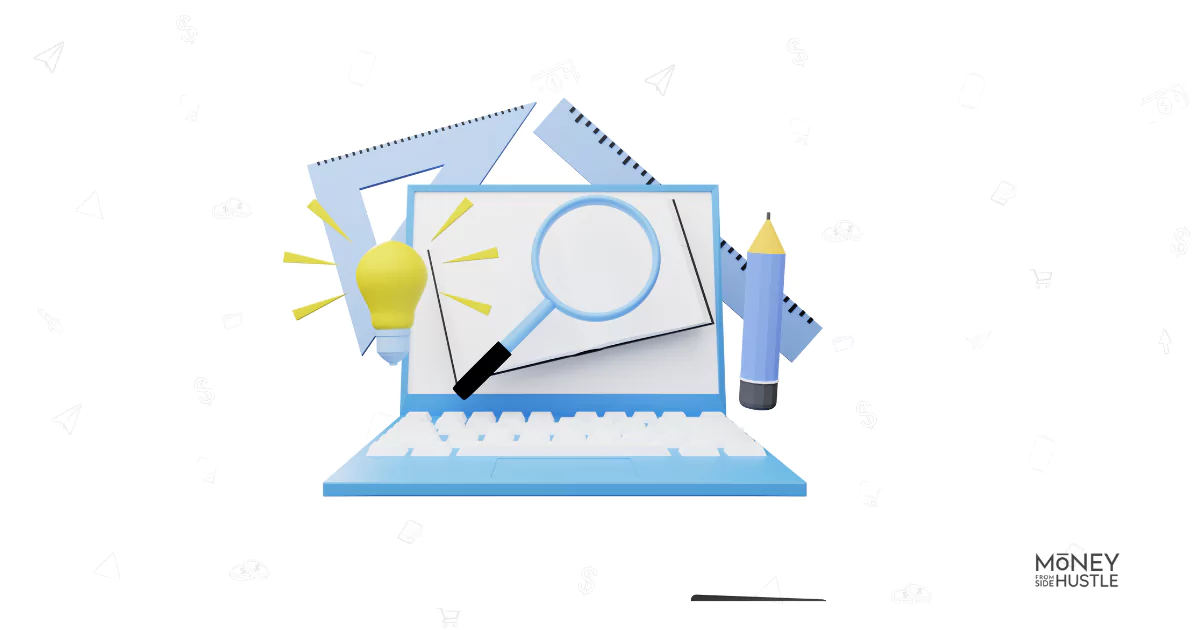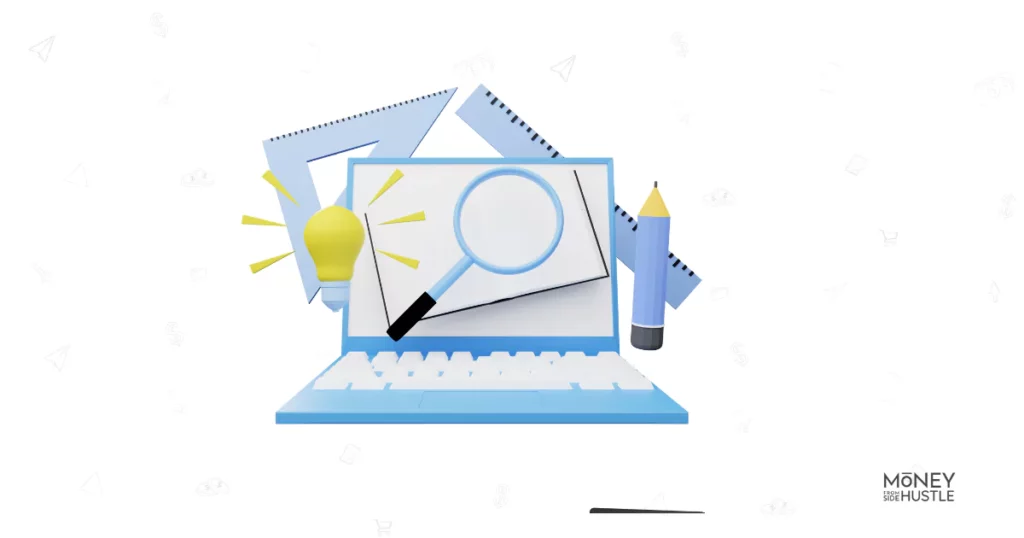 Due to this and lack of attention on the student's part, many students cannot understand lessons well enough.
That is why many parents opt for extra lessons where students can interact with tutors one-on-one and have a better understanding.
For these lessons, you can earn $20 per hour or more, depending on the subject and level of class.
You can work independently on these legit online jobs with weekly payment or join some tutoring platforms such as Skooli or TutorMe to provide education support to students.
---
19. Make Money on Study Pool
Study Pool is an online platform that offers additional earning sources for tutors. You can help students with their homework and make money for that.
Questions are posted on the platform by students. You have to look at the questions and bid on the questions you think you can answer.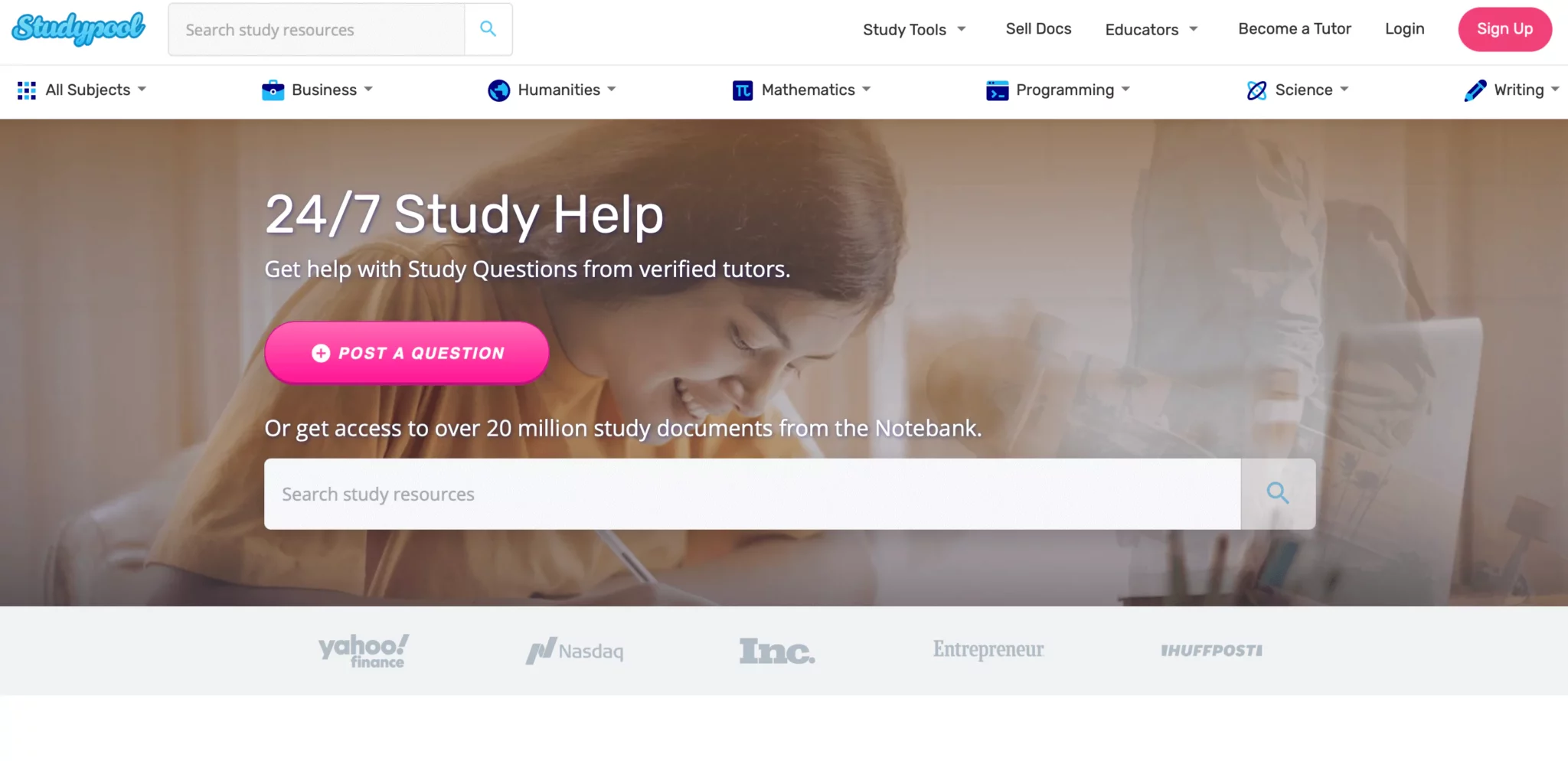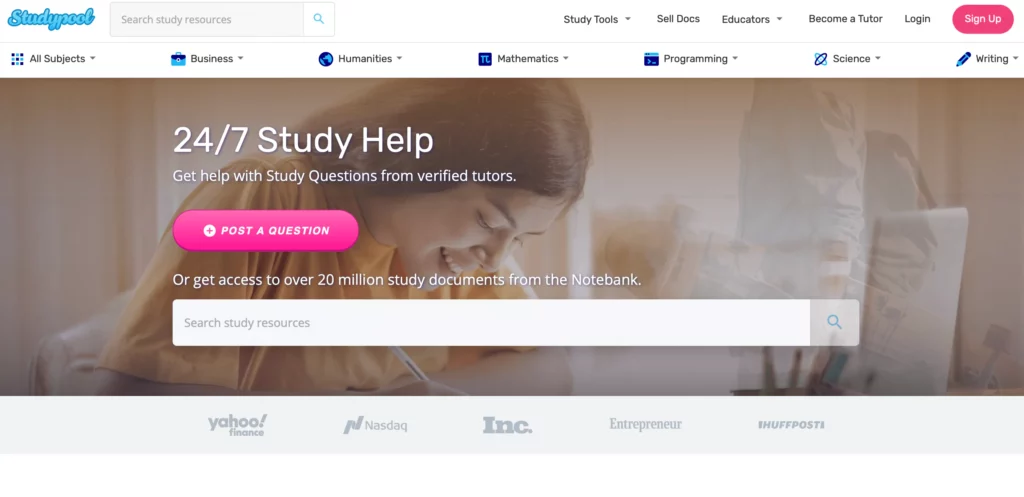 You will get the money if you win the bid and your answers are satisfying. For each answer, you will get the commission and money will add up with the number of questions you answer.
You will get paid weekly online or more frequently to your PayPal or Payoneer account.
---
20. Review Music for Weekly Money
Do you know that you can earn money online by listening to music? Yes, websites like SlicethePie pay you to listen to music.
It is an exciting online job to earn money weekly. Everyone loves listening to music, and now you can earn money while listening to your favorite music.
You will be given the tracks to listen to, and you will listen to them, rate them and provide your feedback. As simple as that, and you will get money for that.
You will get your money in your Paypal account after finishing the job. You can withdraw your money when you reach the $10 threshold.
Just sign up at SlicethePie; they have job hirings that pay weekly and start earning money for listening to music.
---
21. Focus Group for Weekly Money
You can join focus groups if you want to make $100 or more in an hour of work. These groups consist of a few people who join groups and complete a survey or questionnaire one-on-one.
There are many same-day pay jobs with focus groups to test or give opinions about different products.
These brands use these answers to improve their products or to test their new products. In return for these opinions, they pay participants a reasonable amount.
These studies are primarily online, but they can be done offline, and mostly offline pay higher amounts. You can earn anywhere from $100 to $500 depending on the brands, location, and other things.
One of the best focus group companies to join is Respondent, which pays you good money.
---
22. Amazon MTurk Online Jobs
Amazon MTurk provides excellent opportunities for side hustles that pay weekly, and you can do it from home.
There are different kinds of tasks available on the platform you can do to make money, such as data entry jobs. You can search for weekly paying online jobs hiring near me.
People upload tasks on the platform, and you can apply for the job and negotiate the pay, and you can be paid weekly or whenever you complete the task.
Payments can be made directly to your bank account.
---
23. Tech Support Legit Online Jobs That Pay Weekly
Kids nowadays are very well-versed in new-age technologies and software. Most millennials know about computer programs and similar things.
If you are one of them, you can look for computer companies that hire people to provide tech support to people with no computer knowledge.
You can work from home and earn $15 or more per hour from tech support jobs.
This is a good way for teens to make money with legit jobs that pay weekly or biweekly.
---
Offline Jobs That Pay Weekly Near Me
If you are looking for jobs near your home that pay weekly, here are your options:
24. Pet Sitting Jobs
If you like spending time with pets, you can earn money while doing it. You can take care of pets of people for money. Many people need pet sitters during the office or family vacations.
You just need to feed their pets and take care of them in the absence of their owners. It doesn't require any effort if you enjoy the company of pets.
You can get paid $15 or more per hour for taking care of their pets. You can offer your services independently or join websites such as Rover, where you can meet clients who need your services. Same day pay job to make instant cash.
Sign up, set up your profile, and start caring for pets for money.
---
25. Babysitting Jobs for Weekly Payments
You can offer a babysitting service to parents and earn money for it. Parents need babysitters to look after their kids when they are not at home for many reasons, and it is one of the easier jobs that pay daily cash.
To become a babysitter, you need to be good with kids. You need to handle kids with patience and take care of them by feeding, diaper changing and entertaining them.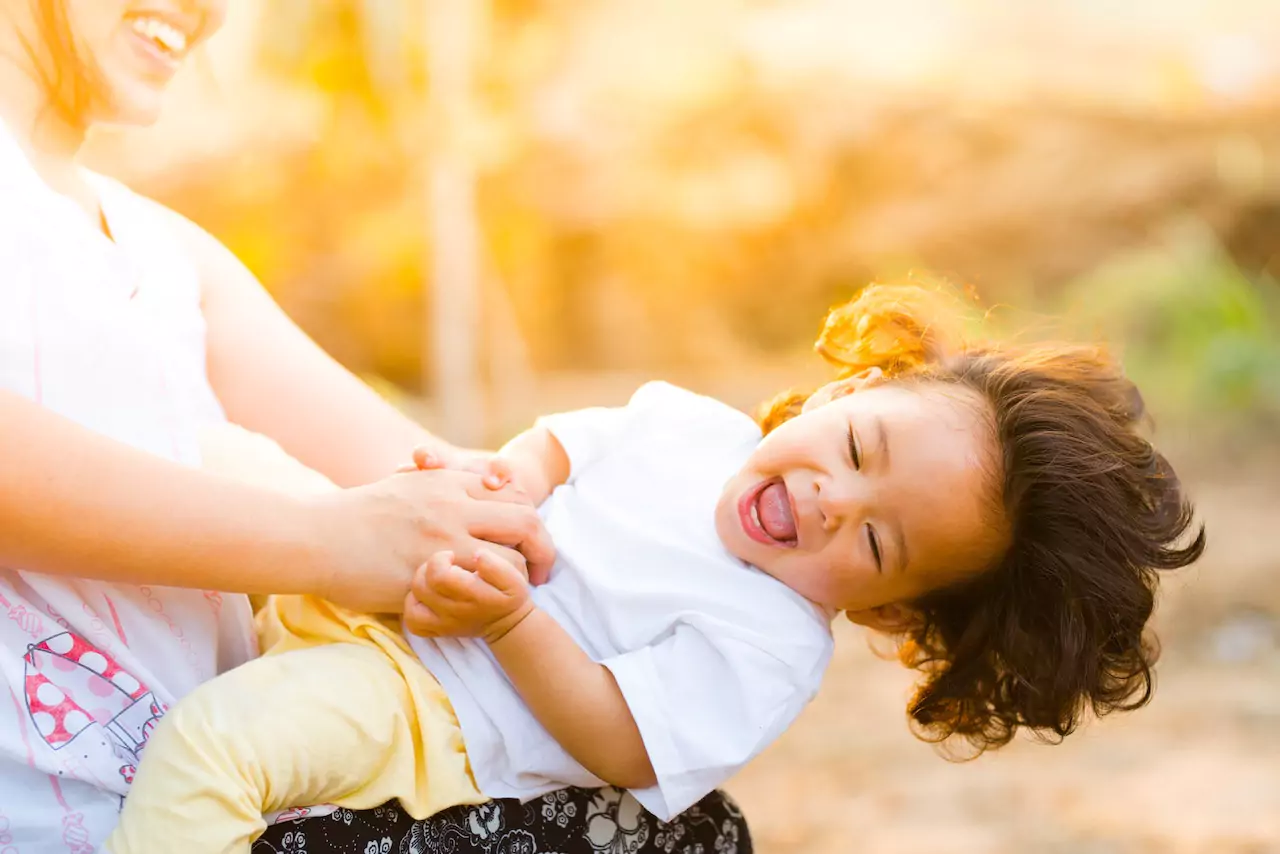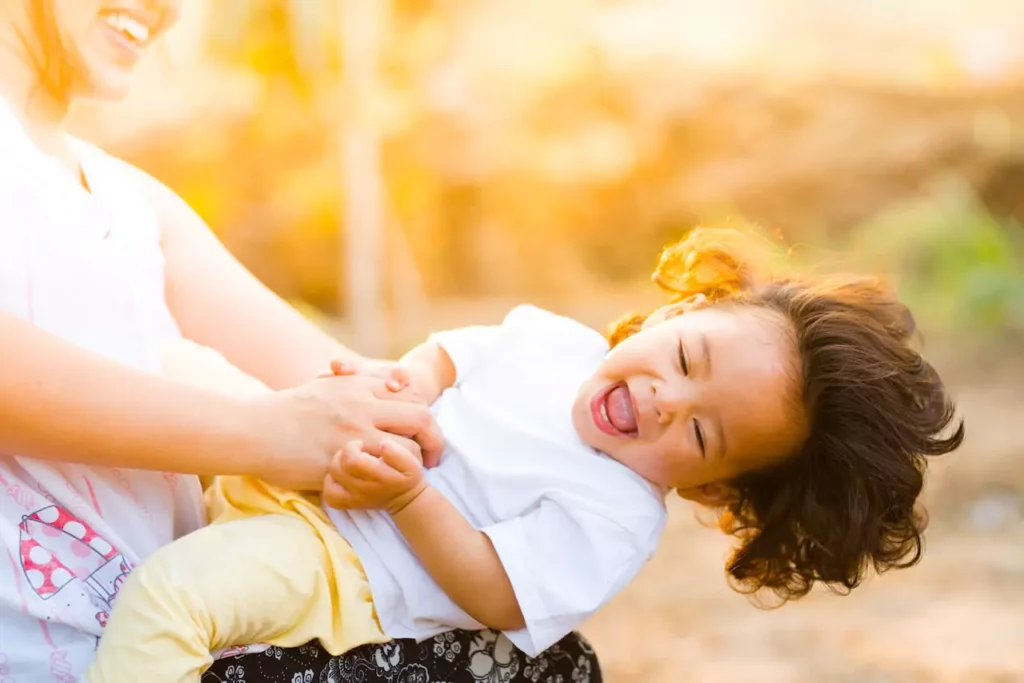 Babysitting is one of the first jobs for teenagers to make money. You can offer your services in the neighbourhood or sign up at websites like Sittercity to get more work.
If you enjoy spending time with kids, it can be an easy job to earn money in your spare time, usually during weekends.
This is one of the first jobs for many kids to make money.
---
26. Delivery Jobs that Pay Weekly
In today's gig economy, there is a rise in the number of delivery jobs. Everything is done online nowadays, starting from grocery shopping to food.
There is always a need for drivers to deliver these orders. These delivery jobs are among the highest paying jobs per hour that do not require any degree or prior experience.
You just need a vehicle and driving licence to start, and you can join these platforms to deliver. These are some of the easiest and high-paying legit online jobs that pay weekly.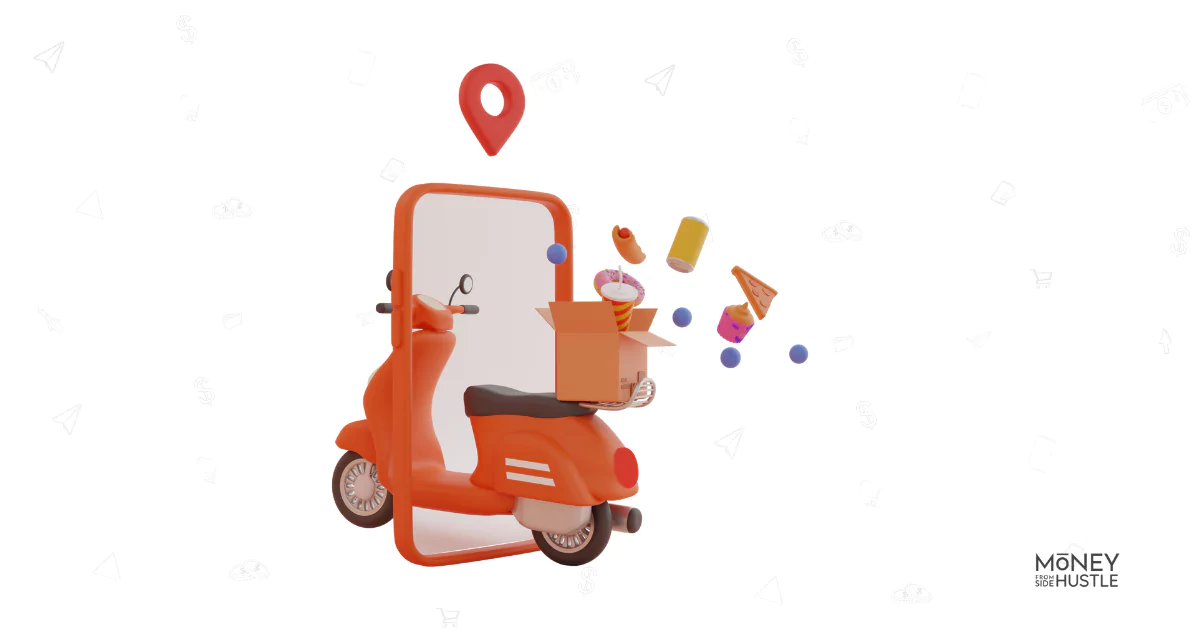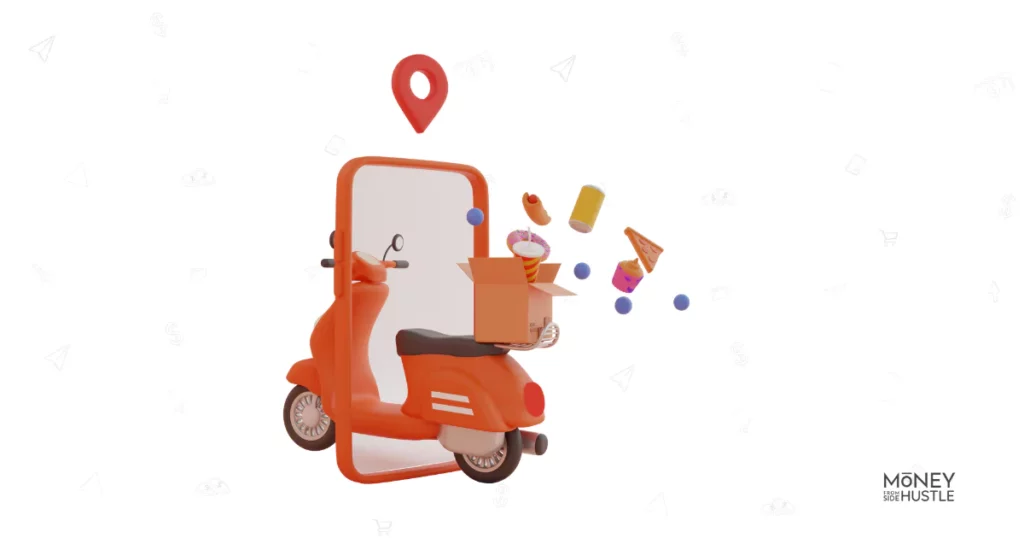 In the case of a few of these companies, you don't even need a car; you can deliver on a bicycle or foot.
You can join Postmates to deliver food. If you want to deliver groceries, you can join Instacart, where you will get the orders and do shopping and delivery for the customers.
You can easily earn $10 to $20 per hour with this side hustles that pay weekly, and in addition to the fees, you also get to keep all the tips.
---
27. Earn Money With Lyft or Uber
If you are over 21 years of age and with a valid driving licence, you can start driving people in your car for the money with Uber or Lyft.
If you don't own a car, Hyrecar rents cars you can use for driving for Lyft.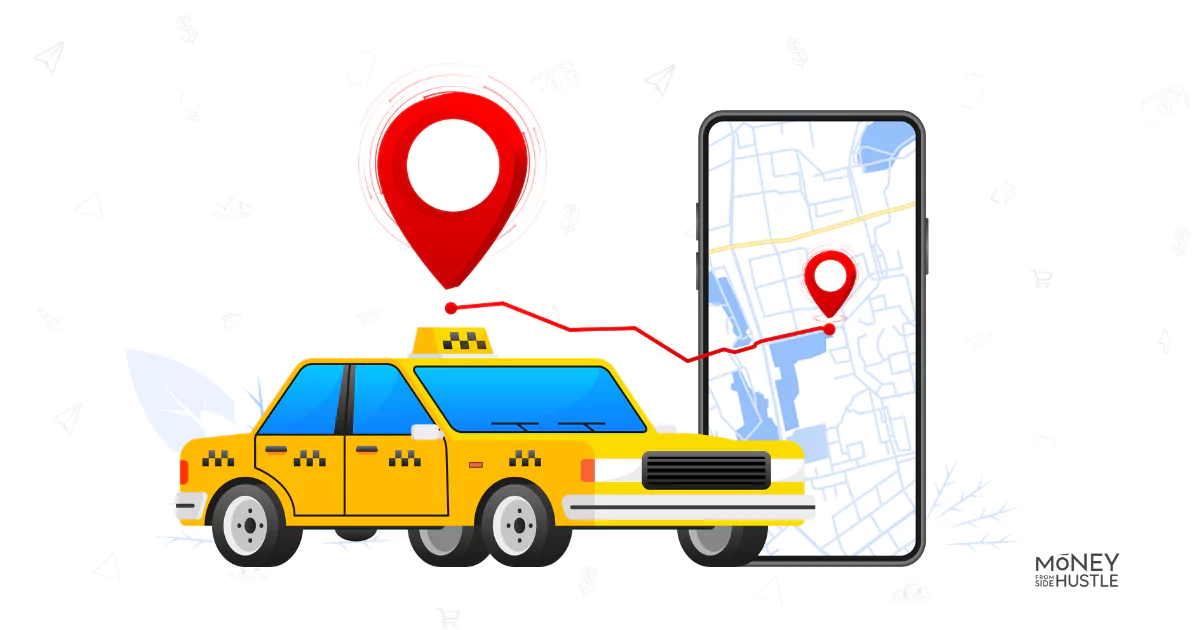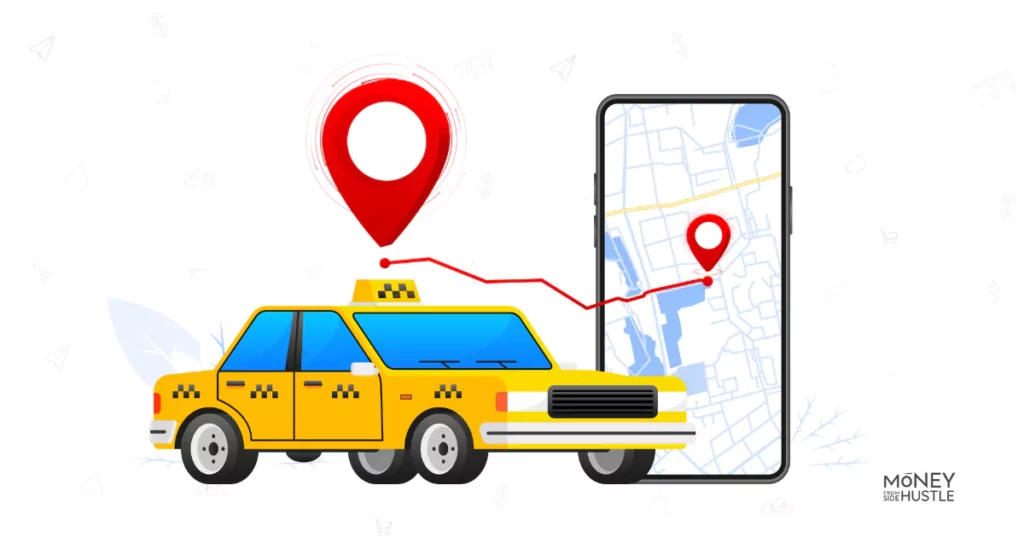 You can spare a few daily hours to drive people around and make money. This side job can easily make $15 or more per hour.
Just download the app and sign up for them, and after the primary screening, you can start working for them. You will be rated for your services and need to maintain good ratings to get more work.
---
28. Personal Shopping with Shipt
You can join Shipt as a personal shopper and get paid weekly for shopping for others.
Just join the platform, and you will get the orders where you will collect the orders clients need, and you have to pick them up and deliver them.
You will get paid weekly for these jobs and can make $20 or more. Most of the time, they have job openings, and they have a good reputation in the market.
Great opportunity to earn money on the go with this side hustle that pay weekly.
---
29. Get Paid With Airbnb
If you have extra space at home that you are not using, you can rent it on Airbnb and make money daily or weekly.
It is an excellent source of income without much effort. Just sign up at Airbnb and list your property. Depending on the demand, you can get a booking and get paid instantly.
Same-day pay jobs where you can charge anywhere from $50 or more based on the space size and location. This is almost free money because you were not using that space anyway.
It is a win-win for you and tourists who get a place cheaper than most hotels.
Create your account and list your property with a good description, and you will start getting money. Only investments on your part will be on good beddings, linens and maybe wifi for a good customer experience.
---
30. Take Orders for Restaurant
You can become the off-premise partners for restaurants and help them with taking orders and delivery services.
You will be taking the orders and managing the delivery of those orders. For starting, you can get paid $9 per hour, and pay will increase with time.
You need no prior experience, and you can start immediately. You just need a reliable internet connection, and you are good to go.
Food delivery is on the rise, and millennials spend more than 56% of their restaurant dollars on food delivery, so there is an increase in the demand for people who manage those orders.
---
31. Great Escape Publishing for Money
You can earn money for your travelling stories and pictures. This is a great opportunity to make money for your travel stories.
There is no need for any previous experience; you can just share your travel stories for money.
Great Escape Publishing pays $50 or more per story, and if you are creative and tell great stories, you can even make $200 per story.
They also buy travel photos, if you have good photos, you can make extra money with them.
---
32. Waiting Table Jobs at Restaurants
You can work at local restaurants to wait tables if you are looking for legit jobs that pay weekly.
You can take it as a full-time job or do it as a part-time job in your spare time. As a waiter, you will take orders and serve the food to customers.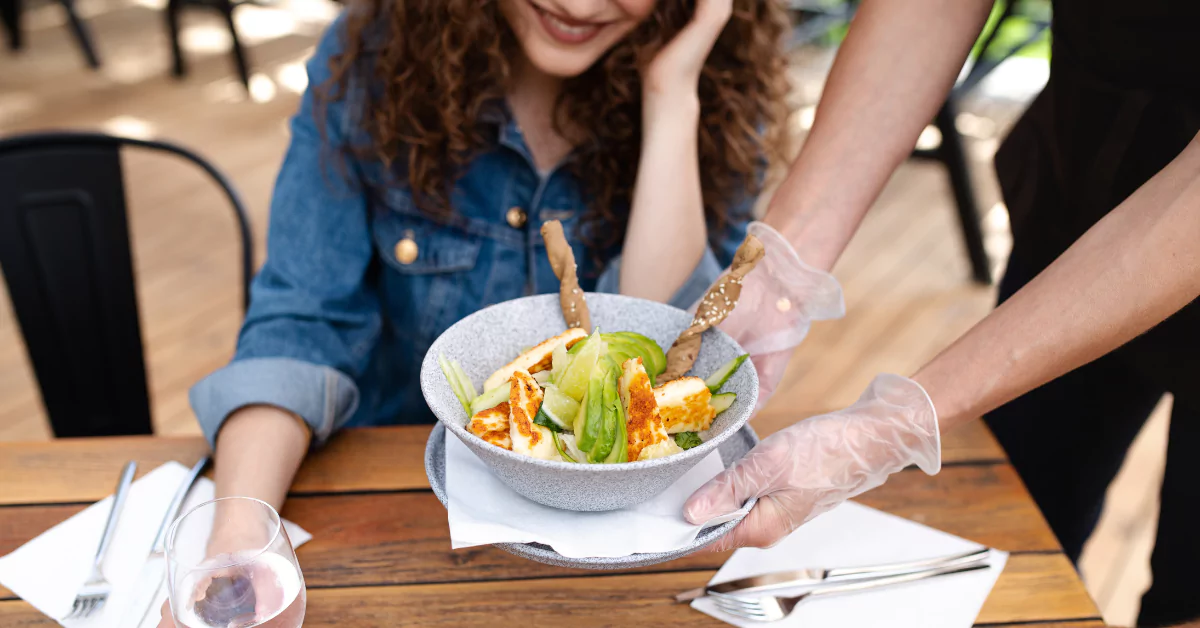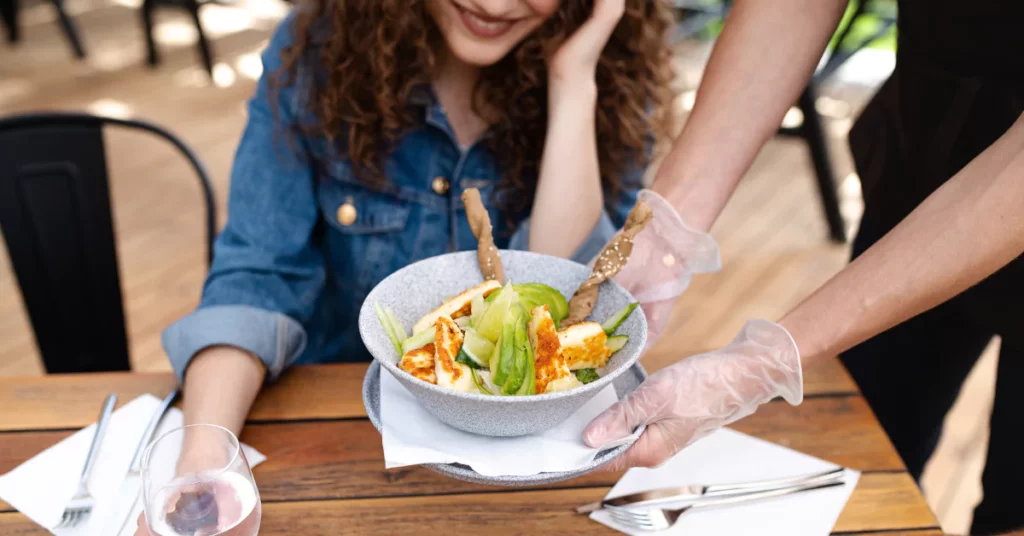 You can easily get paid $15 and more per hour based on the restaurant location. In addition to your salary, you will also get tips from each customer.
You need good skills in people management and managing orders to excel at this restaurant job.
---
33. Landscaping Jobs That Pay Weekly
Teenagers can earn extra money with same-day pay jobs in their spare time during summer holidays cleaning other people's gardens.
Many people need help to maintain their gardens. You can offer these services to help them to make money.
Charge $10 or more depending on the amount of work you need to do. You can start looking for such a job in the neighbourhood or join Taskrabbit to find work near you.
---
34. Ride Attendant at Parks
Working at amusement parks can be a good way to earn money in your spare time. There are many jobs in the parks that you can take up.
You can give out the tickets or operate some rides. Based on your skills and interest, you might be assigned different duties.
You can get paid $10 or more per hour basis and based on your experience, you can start earning more.
---
35. Movie Theatre Crew
Similar to amusement parks, there are also jobs available at movie theatres. Many movie theatres hire teenagers for various positions, such as serving food or ticket checking.
Your duties at the theatre can change with time, and payments can also change over time.
You can earn $9 per hour and get paid weekly for your work.
---
36. House Cleaning Jobs That Pay Immediately
If you need to earn cash immediately, you can do the jobs that pay weekly or daily such as house cleaning.
In your free time, you can offer to clean houses in neighbouring houses for same-day pay. For your services, you can charge money. You can earn $10 per hour or more based on the amount of work.
Work might involve regular dusting, cleaning tiles or cleaning the furniture.
---
Are Companies That Pay Weekly Legit?
Most jobs that pay weekly are generally not regular; you need to do your due diligence to take these jobs. These jobs we have listed in this article are legit and genuine.
You can check for the reviews of companies on Indeed and Glassdoor.
You might also consider signing a contract with the employers. Most of these jobs pay lower wages, and in the starting, you will get less money which will increase with experience.
The best is to develop specialized skills and look for specialized jobs that pay higher per hour dollars. If you develop good skills, you can earn over $1000 per week.
Skills You Need For Legit Online Jobs That Pay Weekly
In this world of the internet, everything has shifted to online mode, and there is a huge demand for work at home jobs.
With the global pandemic and worldwide lockdowns, more jobs have shifted to online mode. With this, there are now more opportunities and, at the same time, more competition for these jobs.
To compete, you need to develop your skillset and stay relevant to job markets. If you stay updated, you will have more opportunities to make money. Skills you need most include:
Technical Knowledge
With things working online, you need to be aware of the technical aspect of things, such as how to operate a computer.
You need to learn the basics of using a few applications like Microsoft office, which you will probably need at different jobs.
For example, if you are a teacher, you still need to learn how to operate meeting software to conduct online classes.
If you are looking for high-paying jobs, you need to learn computer languages such as HTML and more. Backend jobs in this field generally pay higher amounts.
Language Skills
When working online, you will not be meeting anyone in person, but you will have to communicate with others regularly over video calls such as zoom meetings and google meets.
To collaborate and run projects smoothly, you need to learn good communication skills to put forward your point.
Management Skills
With work from home jobs, there is a blur inline between professional and personal time.
You need to learn to define different time slots for work and personal life. If you are not good at time management, everything will become a mess, and nothing will finish on time.
So to do legit online jobs that pays weekly, you need to learn time management skills.
Final Thoughts on Side Hustles That Pay Weekly
When you need money fast, these jobs, offline or online that pay weekly are a great way to get that money.
With these options, you will find many that suit your needs and fits your schedule and skill set.
It's never too late to start. Take your first step today and start these online jobs that pay weekly or biweekly for extra money. Most of these weekly payout jobs just need a computer, an internet connection, and no real starting investment.
So let me know in the comment section which one you will try.
---
Want to Earn More, Try These Resources: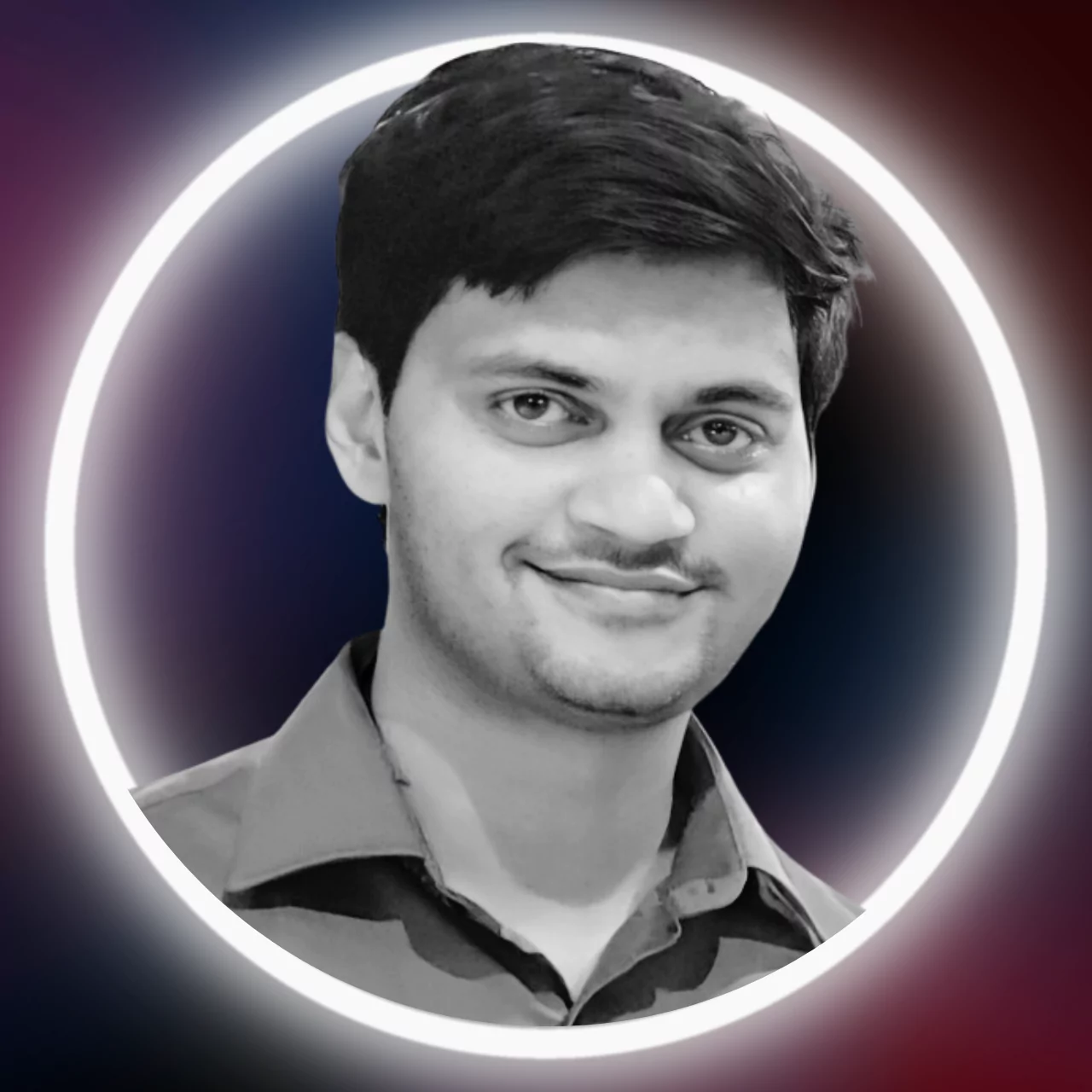 Sumeet is a Certified Financial Education Instructor℠ (CFEI®) and founder of MoneyFromSideHustle. He is an experienced side hustler who replaced his full-time income with side hustles. His work has been quoted on major finance websites like CNBC, Yahoo! Finance, GOBankingRates, CEOBlogNation, SideHustleNation, and more. He has helped thousands of people find side hustles and is here to help you find your extra source of income. More about him.