There are many reasons in life when we need urgent $100. Be it for paying some loan, wanting to eat at your favorite restaurant, or paying some bills.
Whatever the reason, this situation is more common than we think. Fortunately, many ways or side hustles can make you $100 for your urgent needs.
A few of them can make you $100 a day, while others may take some time. But the quickest you make money is directly correlated with how much effort you need to put in.
For example taking surveys and playing games will make you money at a slower pace compared to delivering food, but they also take much less effort and can be done from the comfort of your home.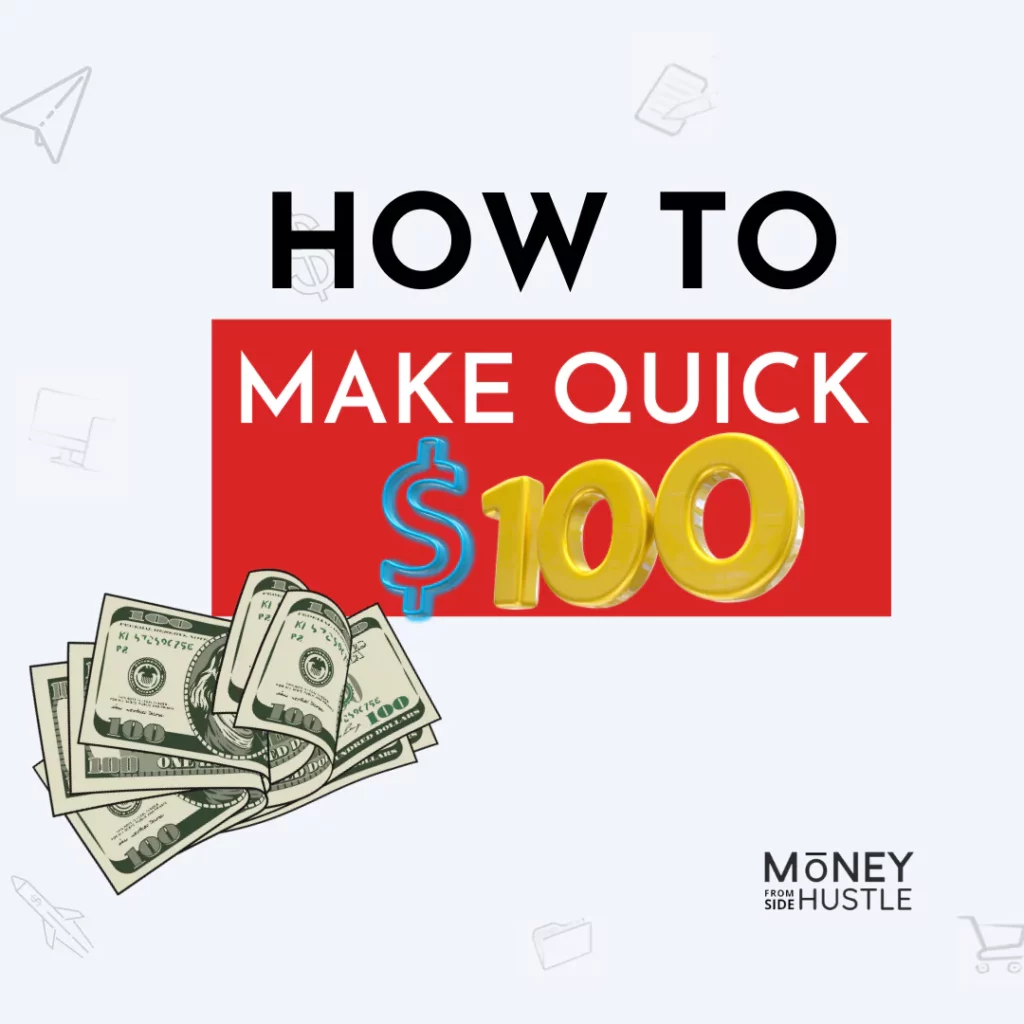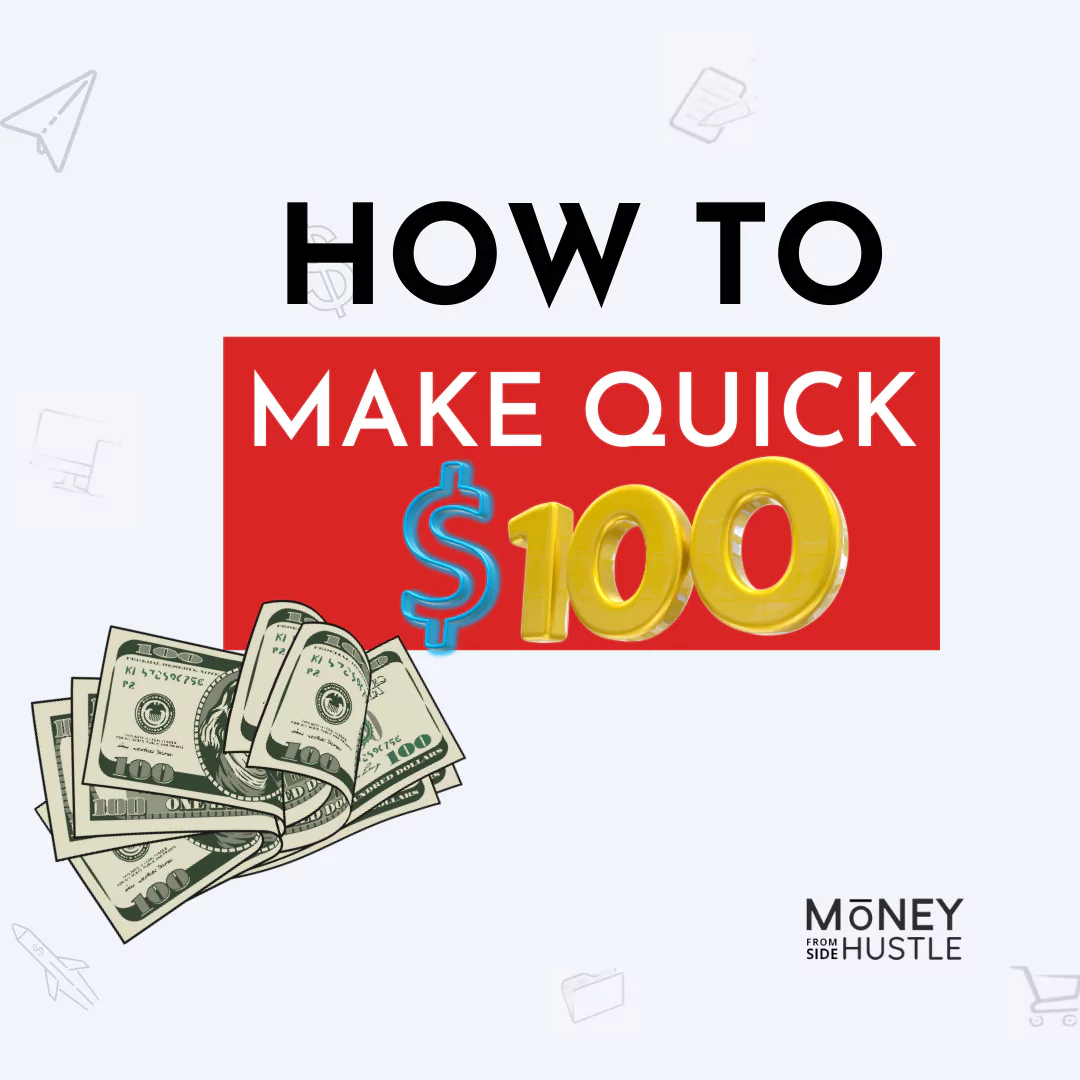 You can combine multiple of these easier side hustles to reach your goal of 100 bucks quicker.
I have done multiple of these gigs myself, so I know firsthand that they work.
So, let's get going!
How To Make $100 Fast
You can choose either online or offline hustle for your cash needs. Try the ones that interest you most, and you can make them your regular source of income over time.
1. Get A $100 Loan Interest-Free
If you need $100 right now and don't have time to earn them, borrowing that money can be the fastest way to get them.
You can ask your family or friends for money, but please make sure to return it as soon as possible.
Another option is to take a loan but be aware of high-interest rates as you may pay more. Return your loans at the earliest.
There is another option where you can get interest-free loans without any fees as early payday loans. These loans can be availed from companies where your salary checks come.
If you have a salary account with Albert, you can avail of up to $250 anytime without paying any charges. When your salary comes, you need to pay the borrowed money.
They also occasionally offer up to a $150 sign-up bonus for new accounts.
---
2. Sign Up Bonuses
Another easy way to score $100 or more without putting in too much effort is by earning sign-up bonuses.
Companies offer incentives to new users to try their services. They also provide cash as sign-up bonuses to new users.
All you need to earn these sign-up bonuses is to register on the app with your email and some basic information.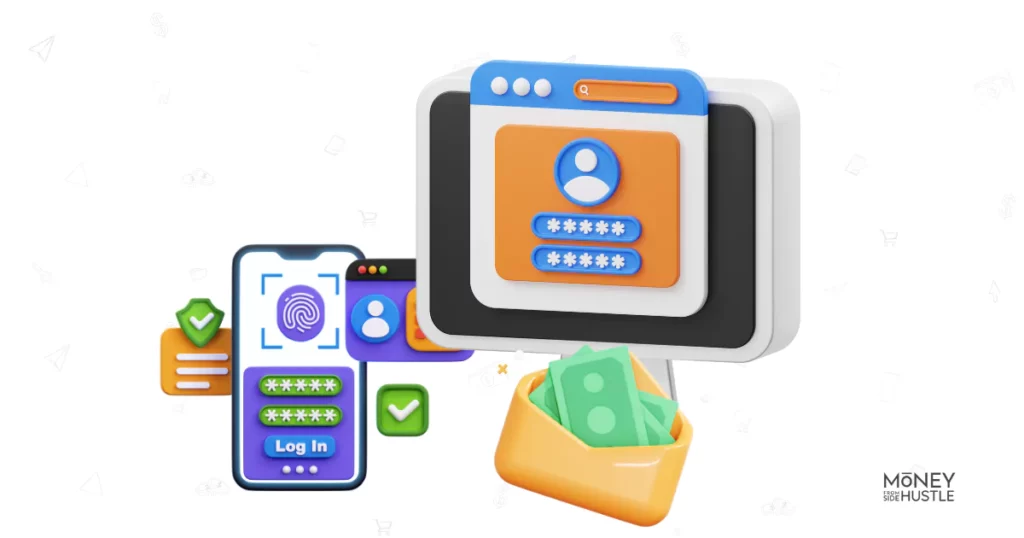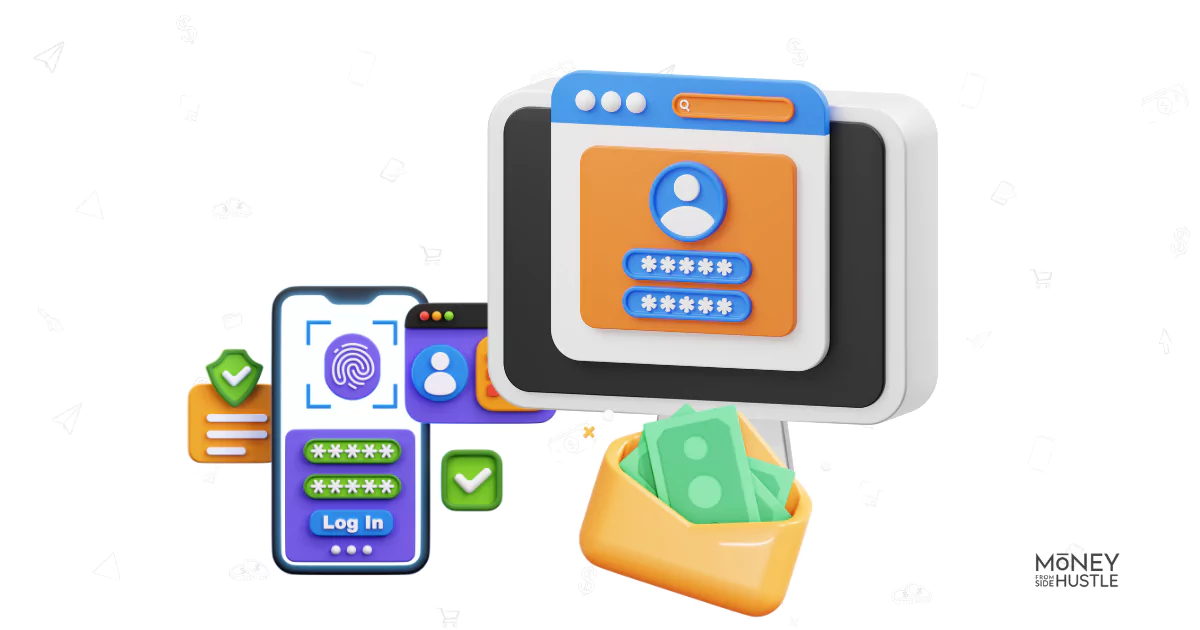 In a few cases, you might need to fulfill some conditions like making a few dollars deposit, or in the case of banks; they require you to maintain a minimum balance.
Try these options for easy bonuses:
Here are 26 apps that pay for sign-up and up to $25 sign up bonus instant withdraw in a few cases.
---
3. Give Opinions For 100 Bucks
You can make $100 or more by filling up the surveys. There are online survey companies that offer many survey opportunities to make money.
As a survey company, they have a partnership with brands who want to do market research about their services and products. These brands pay survey companies to do that research.
Survey companies have a user base that completes those surveys and pays a part of the commission they receive from brands to the users for completing surveys.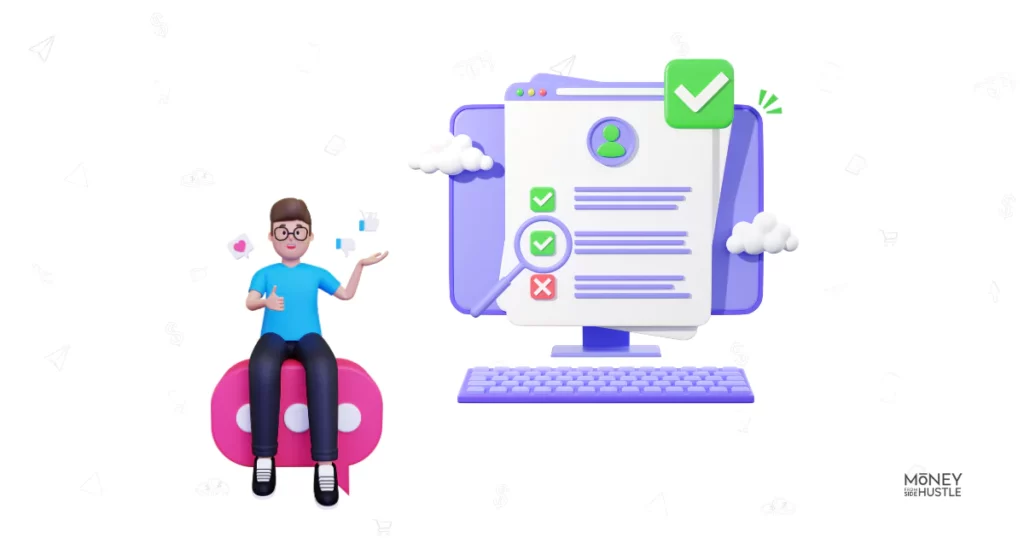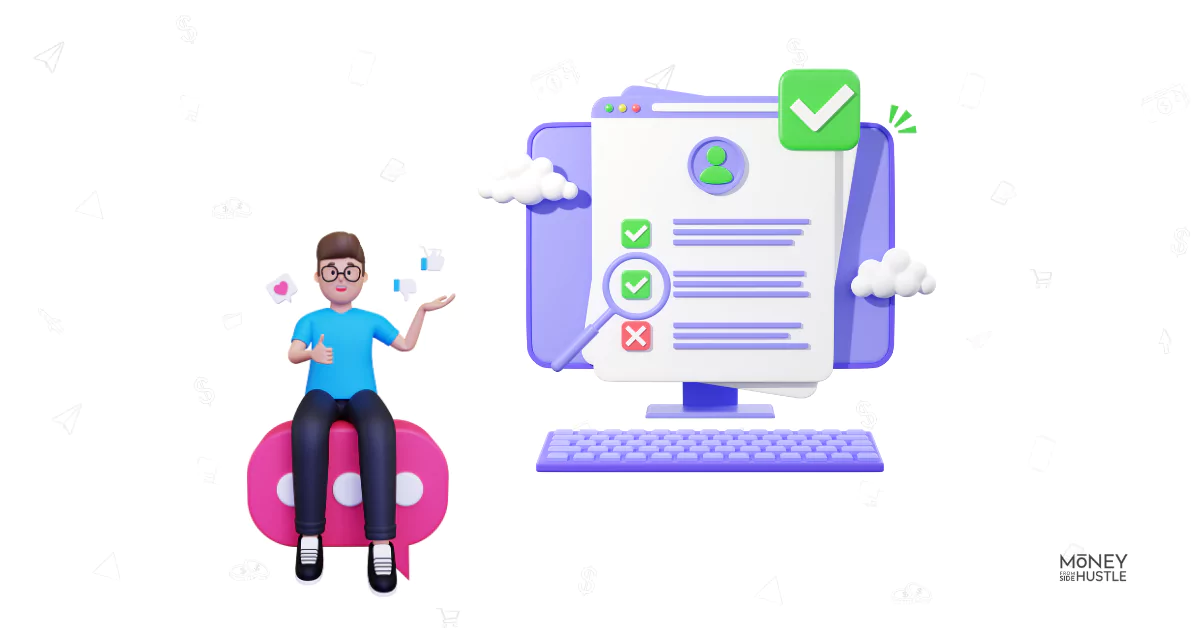 When you sign up with these survey companies, you need to provide some basic information about yourself in the profile section so that they can match you with the relevant surveys.
Surveys usually pay from a few cents to a few dollars and take 10 to 30 minutes, and I only take surveys paying at least $1 to save time.
Once you have done enough surveys and reached the payout threshold, you can get a PayPal checkout or earn gift cards of your choice.
Here are the best sites to take surveys:
---
4. Focus Group Studies
Higher paying form of surveys are focus group studies where only a limited number of participants are selected, and questions are more elaborate.
If you get selected for a focus group, you can make $100 quickly in an hour, as these studies generally pay $50 to $200 for 60 to 120 minutes of work.
Respondent is one of the best sites to join if you want to participate in these market research studies.
To qualify for a study, you need to fill in preliminary questionnaires, and in my experience, you will be eligible only for one out of 10.
So, when calculating the return on your time, consider all the time you put into applying for studies.
---
5. Test Websites & Apps
Testing websites and apps can be another side hustle you can take to make $100 quickly.
These jobs include testing a website or app for bugs or usability issues. Each job comes with a set of tests you need to do and then you have to provide a detailed report.
Many sites offer these website testing jobs; you can sign up with them. You need a laptop and a working internet connection.
When you sign up, you must perform a sample test to start. If you qualify for the test, you will get paid for work.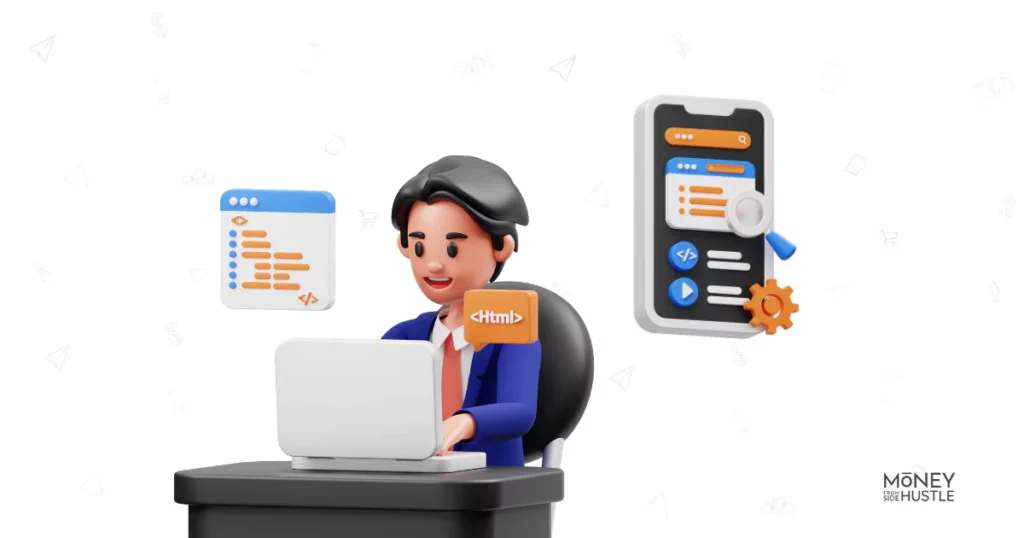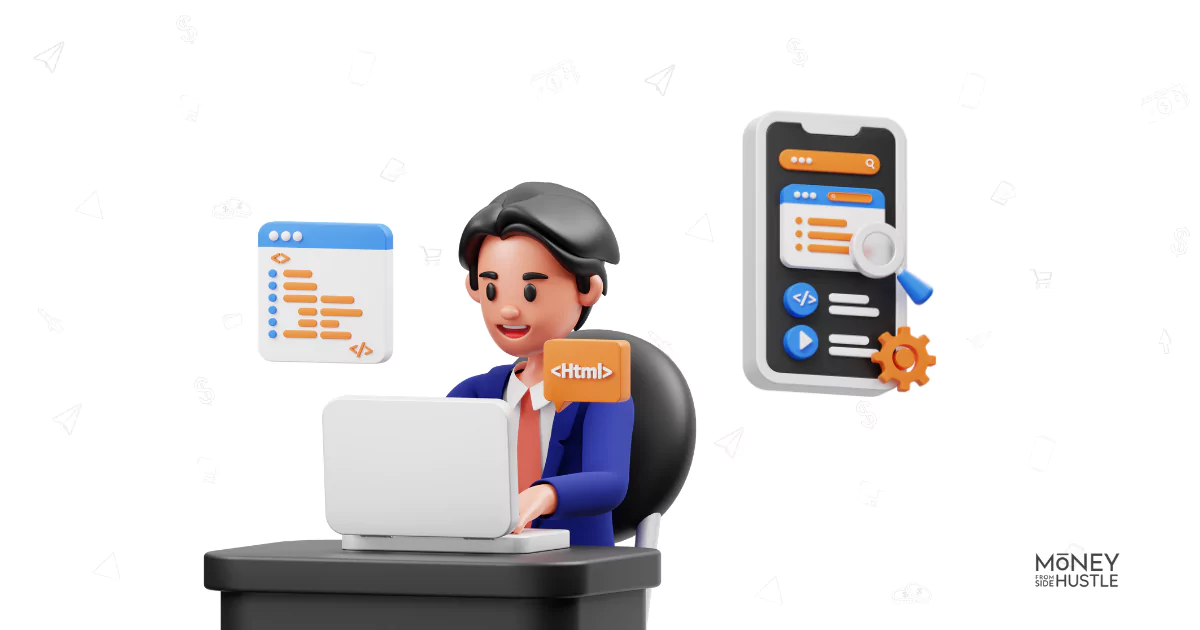 On average, a testing job pays $5 to $10 on websites like Usertesting and takes around 20 minutes. So, on average to get $100, you need to do 15 to 20 jobs and it will take over 5 hours.
In my experience, doing a test takes only 15 to 20 minutes, but it takes more time to complete the report. So you won't earn $10 in 20 minutes but 30 to 40 minutes. Nonetheless, it is easy work, and you can try to make some cash.
---
6. Play Games For Fun $100
Want a fun way to make 100 bucks quickly? Playing games that pay real money can be your answer. You can play many fun games online that also offer rewards in the form of PayPal cash or gift cards.
For people who already spend time on their mobiles playing games, this is an easy opportunity. All you need to do is to shift from free games to games that pay money.
These games are available on both Android and iOS platforms, and you can play them in your free time.
You won't get rich playing these games or make $100 in a day, but you can definitely get some value for your gaming time.
I frequently use Appstation to earn a few dollars every month.
The best free to play games include:
If you are at an advanced level of gaming and have a risk appetite, you can participate in paid games that offer higher cash rewards. In these games, you play against real opponents and can win up to $83 in a single game.
The best paid games include:
---
7. Become A Virtual Assistant
Becoming a virtual assistant can be a good way to make some quick money. This is a popular job where you can work from home for clients sitting at the other end of the world.
Provide different services as a virtual assistant and make money doing that.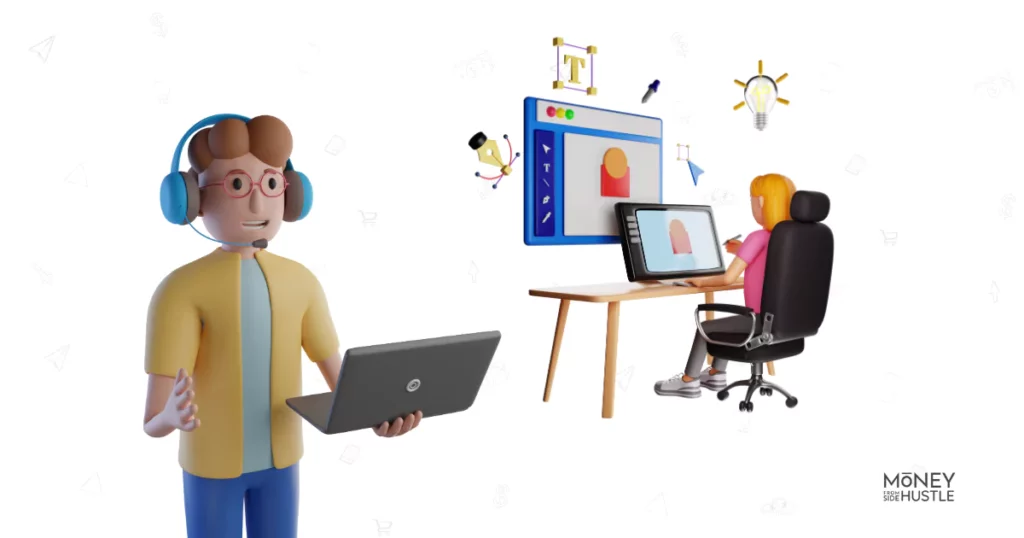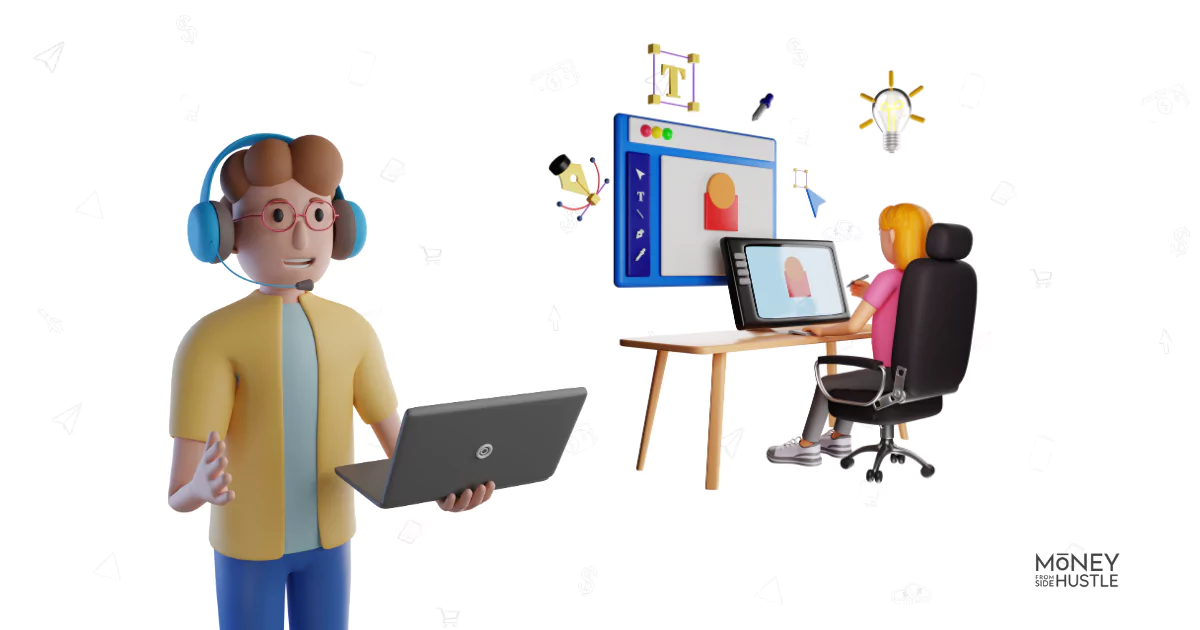 You can become a virtual secretary taking calls or making notes. You can offer to become a social media manager or bookkeeper based on your skill set and experience.
If you want to make only $100, you can take a small piece of work and finish it in a few hours. You are free to do as much work as you like.
For a regular side income, you can have long-term clients. If you do a good job, they will tend to stick with you for longer.
---
8. Earn $100 With Referral Money
Similar to sign bonuses to new users, companies also offer rewards to their users to invite more people.
If you have a large social following, you can easily get $100 or more by referring them to the app.
Here is an example of how I get $15 every time I refer a new user to use Cash App.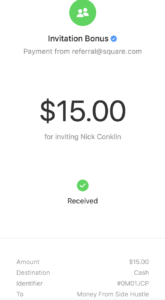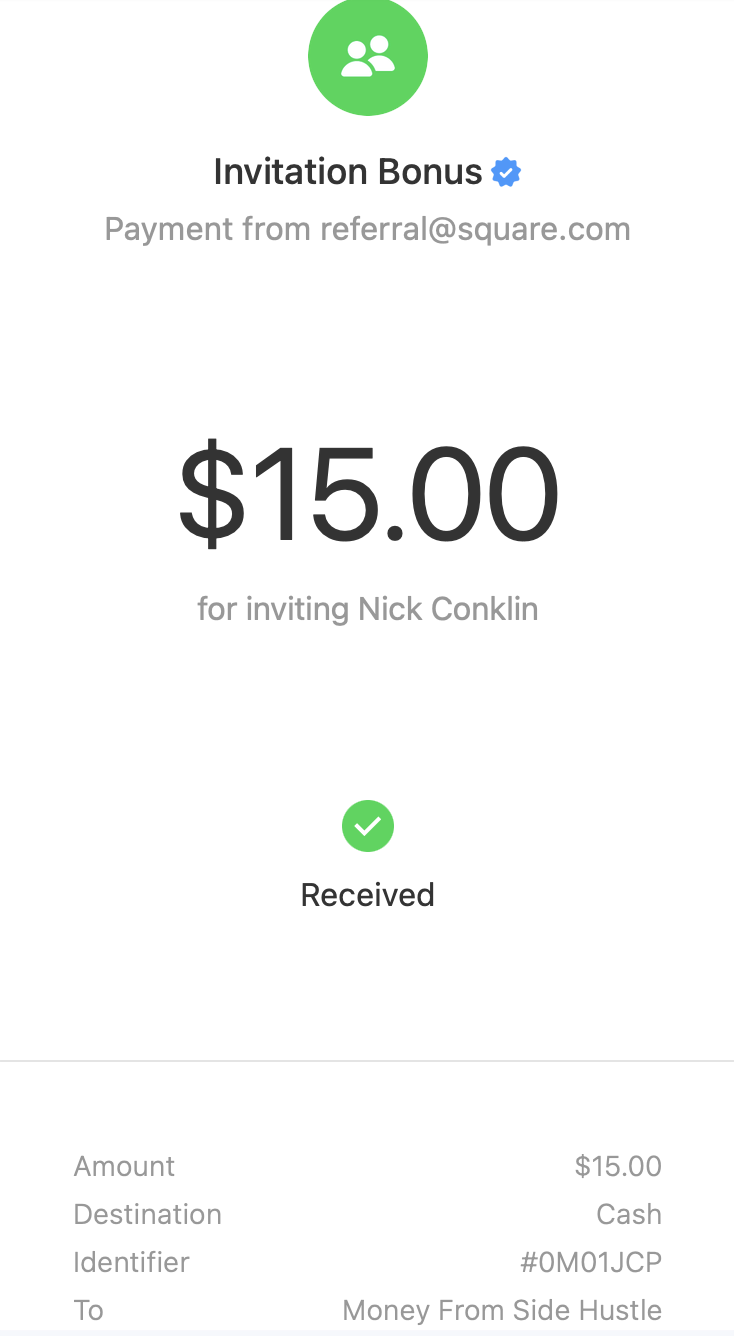 Even if you don't have a large following, you can easily make 100 bucks or more by referring your family and friends. Your referral also gets a bonus from the company, as Nick, whom I referred to Cash App, got $5 for using my Cash App referral code.
It's a win-win for all as he gets to use a fantastic app along with a bonus, and I get a referral bonus, and the company gets a new user.
Here are more apps where you can earn a referral bonus.
---
9. Pet Sitting & Walking
If you want to get cash in hand at the end of work, doing local gigs like pet sitting or walking can be an ideal task.
Especially for people who love playing with pets, it's an easy way of making money.
Many pet owners who are busy need the help of pet sitters and walkers to take care of their beloved pets.
Offer these services in your neighborhood, or look for work on pet-related apps like Rover, where pet owners post jobs.
You can also do pet-sitting jobs at home, where owners can drop their pets off.
You can easily earn $15 to $20 as a pet sitter, and you need to put in a few hours of work to get $100 in a day.
---
10. Baby Sitting
Babysitting jobs can be an easy option for making $100. Even teenagers can make money with babysitting jobs.
Many parents need the help of babysitters, and you can come to their help. Trust is a big issue in choosing babysitters, so you have a better chance of getting a job around your home where people know you.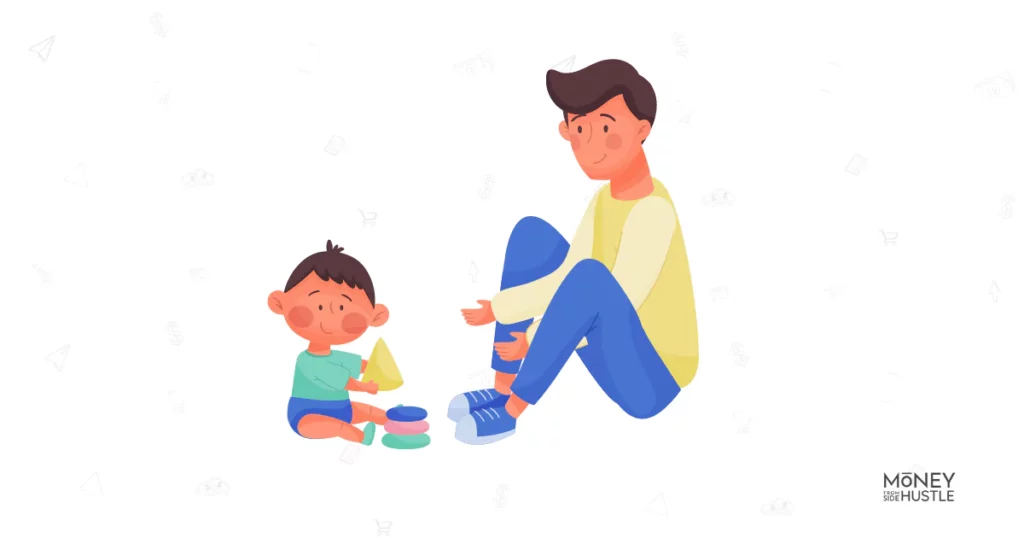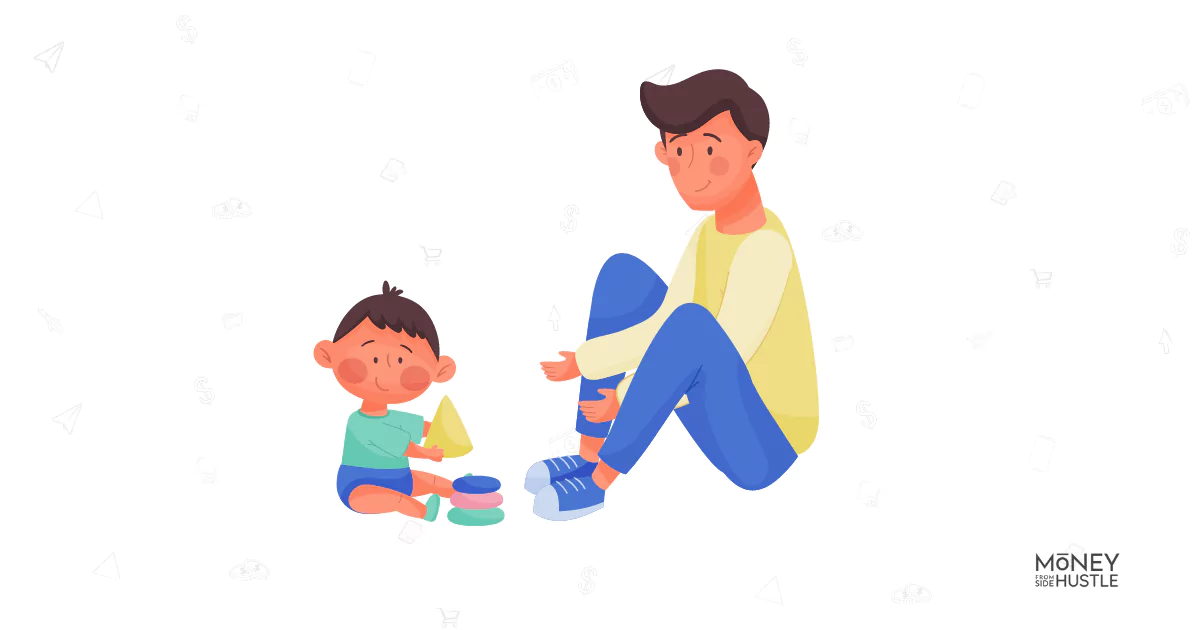 When you get a job, you need to do a good job and take care of all the instructions like:
Napping time
Feeding time
Playing time
Reading time
Also, ensure the babysitting area is clean after you complete your job.
Depending on the area, you can make $15 to $25 for an hour's worth of babysitting. You can make your target of 100 dollars in a day if you babysit on weekends. If you babysit more than one kid in a house, you can make more money simultaneously.
---
11. HouseSitting
Housesitting is another side hustle you can take on to make cash without doing any real work.
You get paid to sit in housesitting jobs. Though you might need to water a few plants or take care of pets in a few cases, you can always charge extra for that.
Families who need to leave the house for reasons like vacation like to keep some housesitter at home, especially in areas with high burglaries.
Your job will be to make it feel like that house is not empty.
You can get paid $15 to $20 per hour for staying at others' homes.
---
12. Use Cashback Apps
Every penny saved is of the same worth as a penny earned. If you can save $100 in cash back through apps when shopping, that equals 100 bucks earned.
There are many cashback apps that save money for any kind of shopping you do, ranging from clothes and groceries to gas.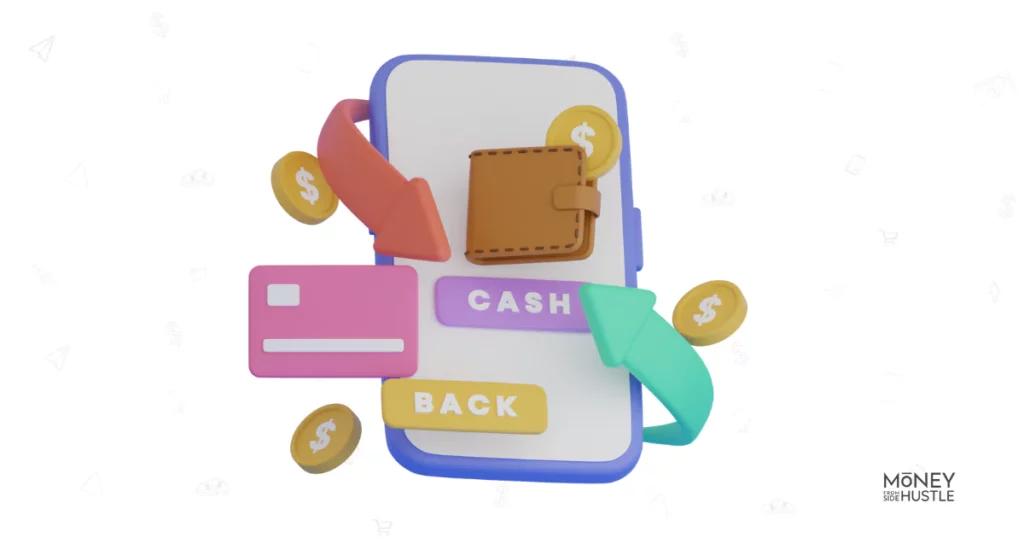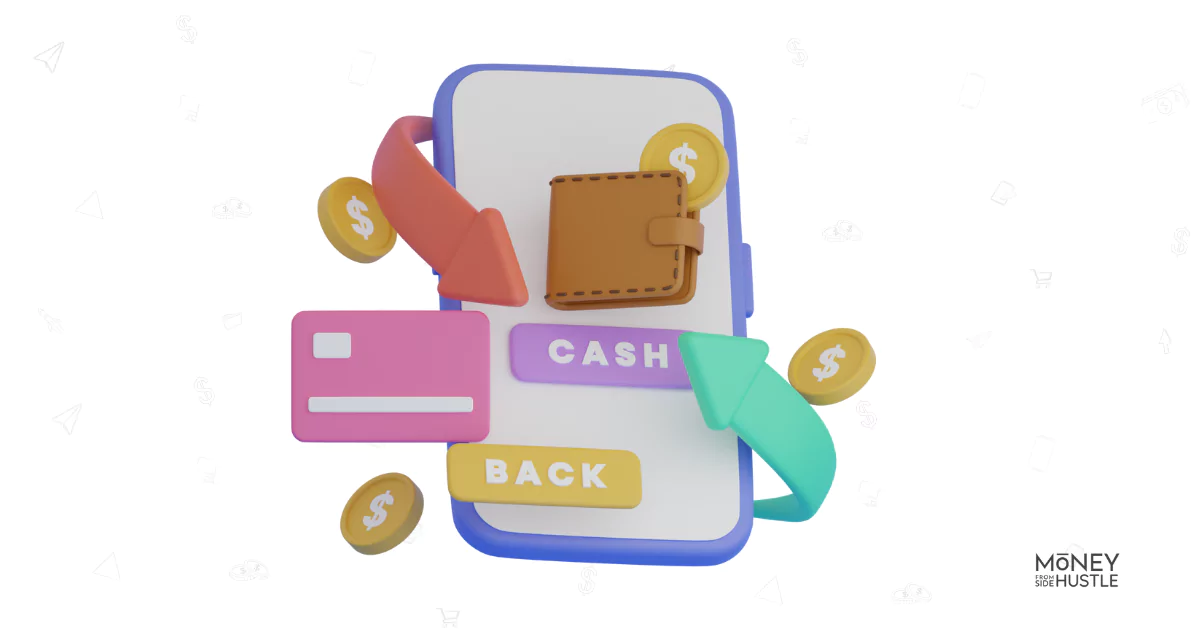 You can save $5 to $10 every time you spend $100 shopping and combine that with cashback credit cards that will even sweeten the deal more.
You can even get coupons to restaurants through these apps or just scan receipts to get some percentage of your money back.
The best of cashback apps include:
---
13. Save $100 With Cost Cutting Apps
Another way to save money is to cut down on subscriptions or services you don't use.
There are many such things as a gym membership that you took as a new year resolution, and you never went after 5th Jan. But they charge you every month, and you are paying even without using their services. The same is true for many more things, like the cable channel you subscribed to watch a match but never opened again.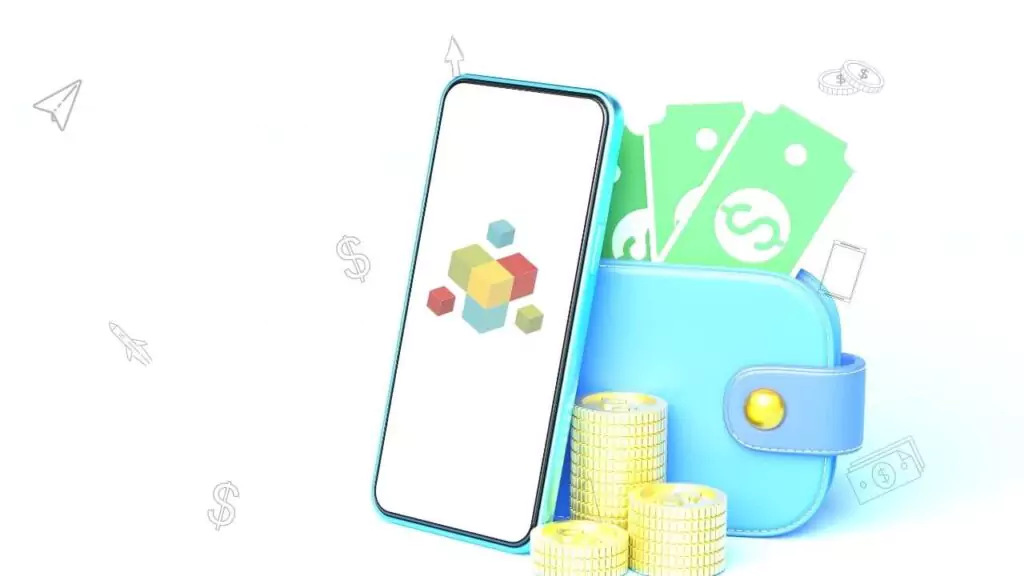 There are apps that can scan all these extra spends for you and help them cut down.
They will even negotiate better rates for you with the service providers. Just make sure they are not cutting down on the things you use.
Here are the best apps to cut down on your spends.
---
14. Do Mystery Shopping
For people who love shopping, mystery shopping gigs can be an option to earn a few extra dollars.
Mystery shopping gigs involve doing a predefined task for a company. Many companies hire freelancers as mystery shoppers to do small tasks like:
Taking a note of inventory
Display of products
Staff behaviour & knowledge
Food tasting at restaurants
A list of tasks will be provided before the gig; you need to do all of them and prepare a report. You might need to take pictures or buy products as part of the job.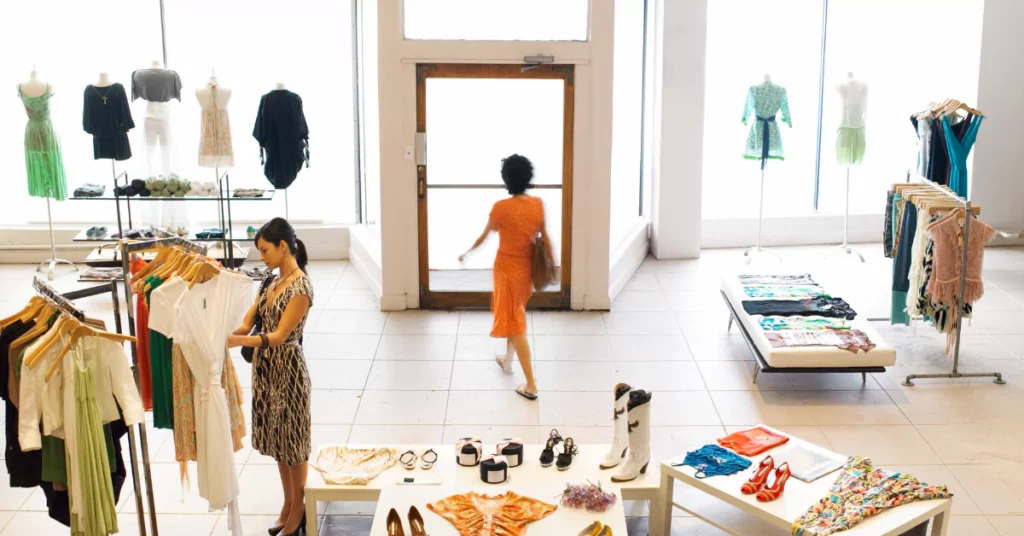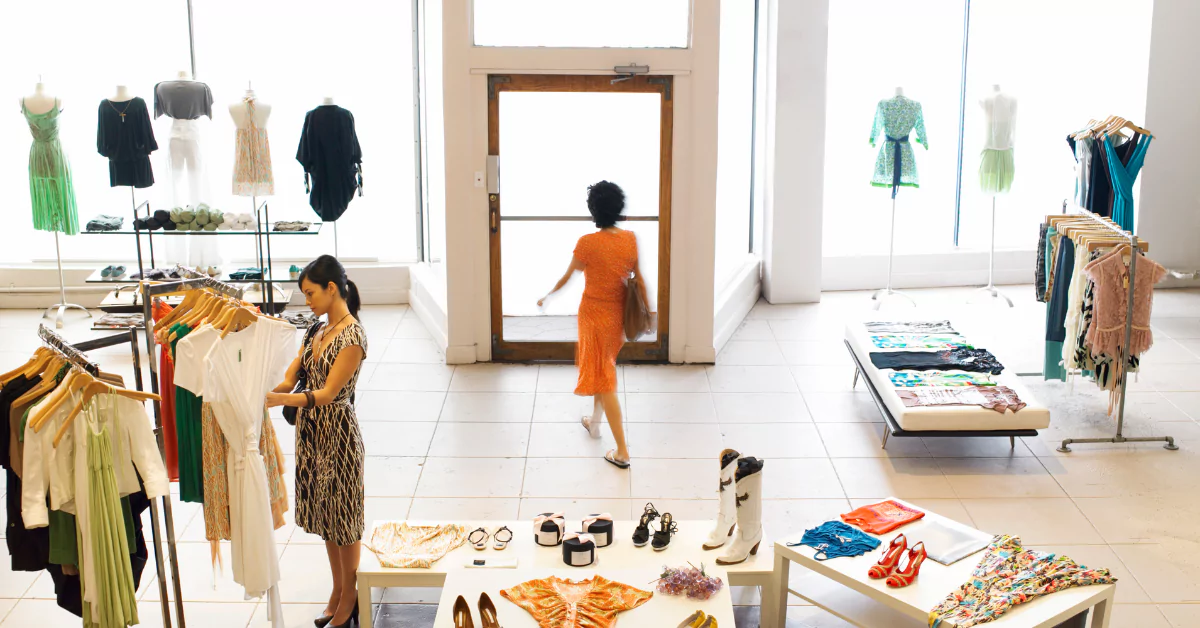 You will be compensated for the shopping; you must keep the receipts.
Each gig can pay you $5 to $15. Calculate how much effort and driving it will take and how much the compensation will be before taking on the job.
---
15. Show Ads On Car
If you want to make $100 without a job, you can consider this option of showing ads on your ride.
Advertising is a huge industry, and what is a better place to show an ad than a moving vehicle in the middle of traffic?
Many companies like Wrapify and Carvertise offer these services where they take people's cars to show ads for companies.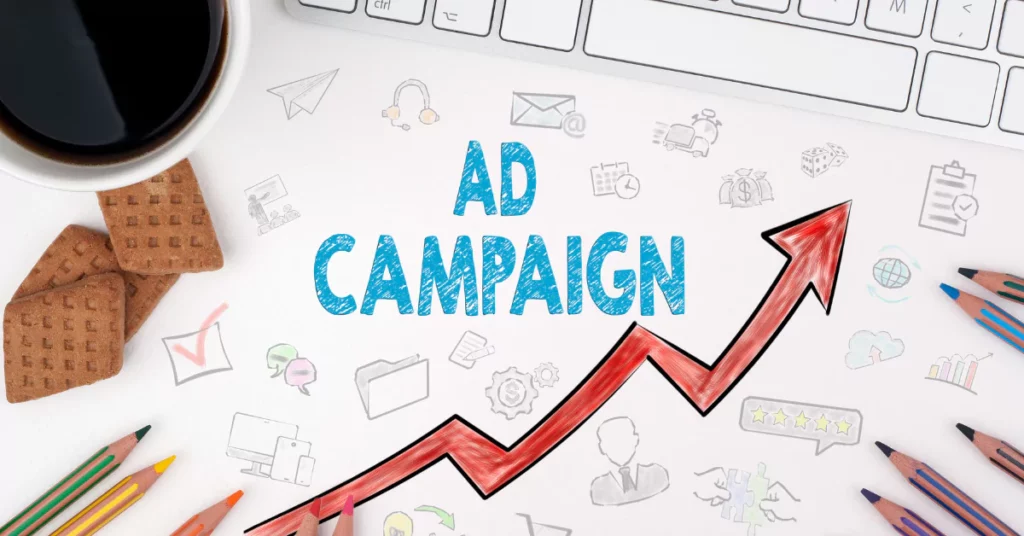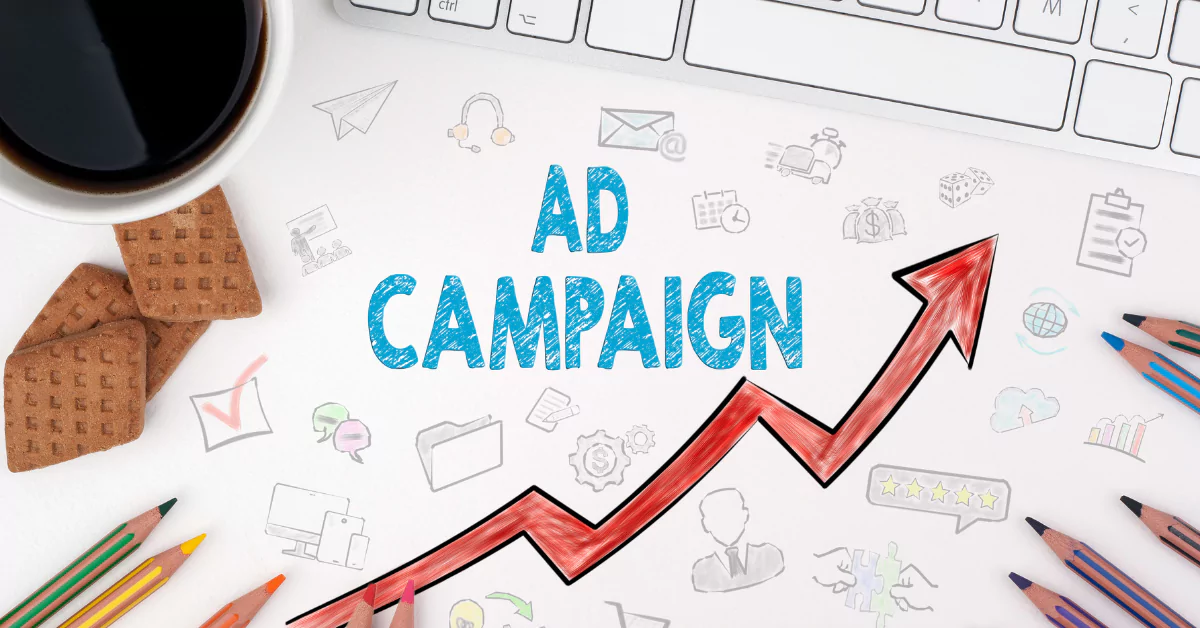 You can sign up for one of these companies that pay to drive, and if you are selected, you can earn a few hundred dollars extra every month.
You will be paid according to the number of miles you drive and in which location.
Just check with them if this is legal in your state, as a few states do not allow showing ads on cars.
---
16. Food Delivery For Fast $100
The most typical gig economy jobs nowadays are food delivery. You can work for any food delivery app in your area and make money.
These apps allow local restaurants to deliver food to people's homes and reach a wider audience.
If you have a vehicle for delivery and a valid driving licence you can sign up for these apps and start making money in your free time.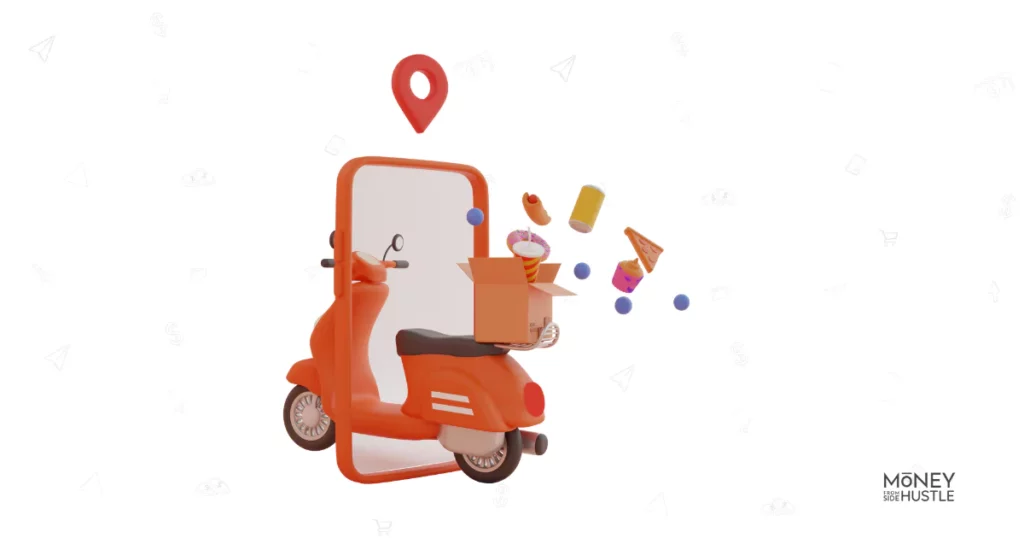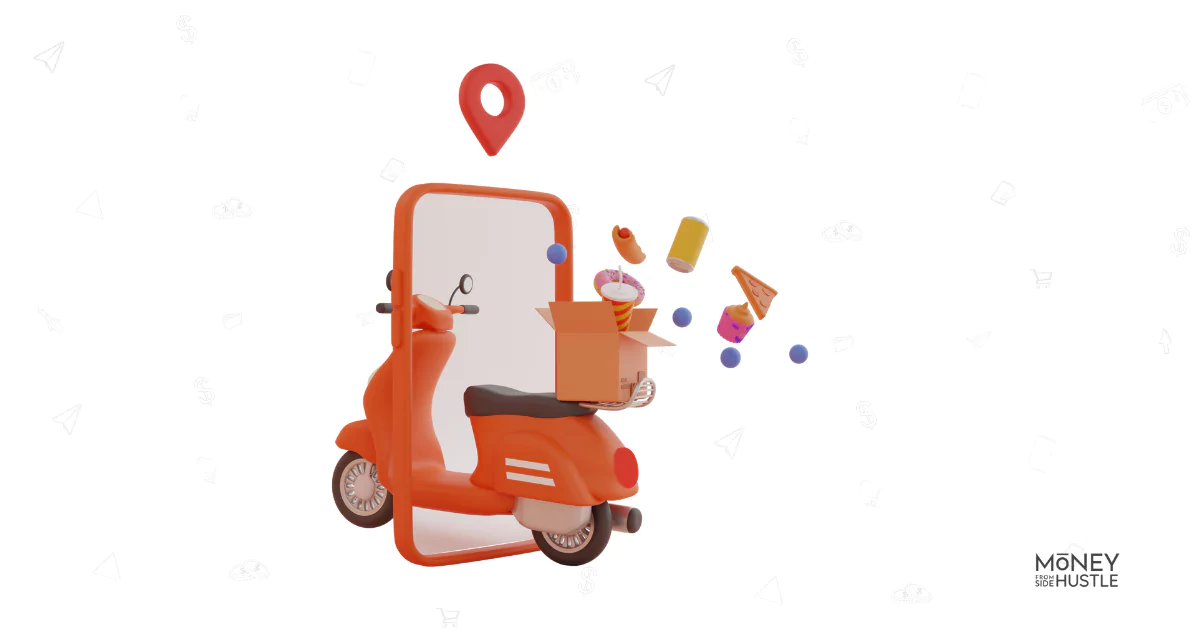 You can choose when you want to work and how many orders you want to take.
Every detail, like order pickup location, navigation, and payments, is managed through the app. Working for these apps, you can easily make $15 or more per hour, and during peak hours, you can earn more.
Plus, all tips you get are yours to keep.
The best food delivery apps are:
---
17. Grocery Shopping
You can also make a quick $100 with grocery delivery like food delivery. Apps like Instacart allow you to shop for groceries for others and deliver them.
In today's busy world, many people prefer to pay someone to shop for groceries.
If you go to your grocery shopping, you can take some other shop-only order where you pay anywhere from $4 to $10 just for doing the shopping for others.
Another option you have to just deliver the groceries and someone else will shop them.
The highest paying option is to do the shopping and delivery and earn $9 or more per order. An Instacart shopper can make $19 on average and more if tips are good.
To make $100, you need to complete 8 to 10 shop and deliver orders.
---
18. Ride Sharing
If you have a ride and a valid driving license with a good traffic record, you can make money giving rides to others.
There are apps like Uber and Lyft that let you start doing this gig.
You need to register with them and they do background check and vehicle inspection to make sure that everything is in order.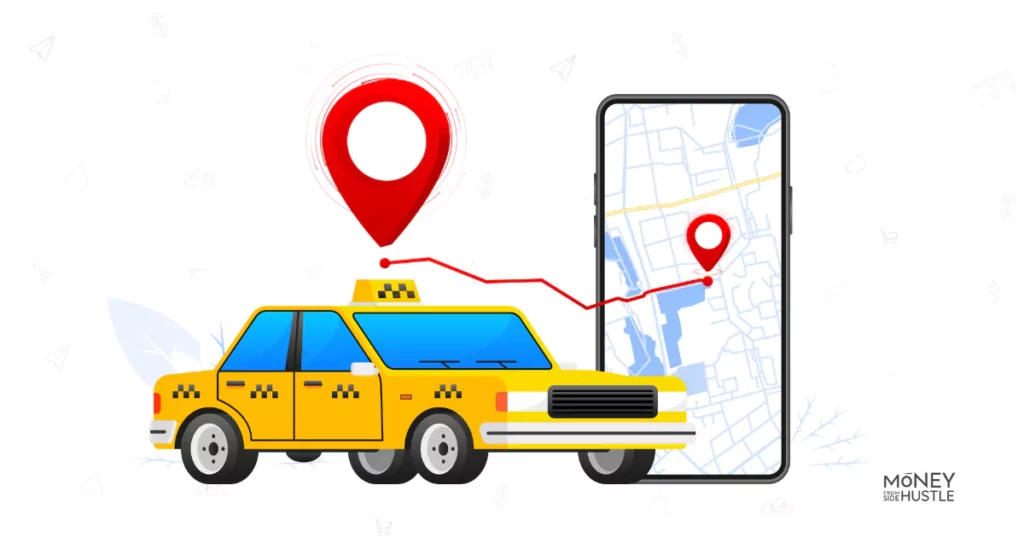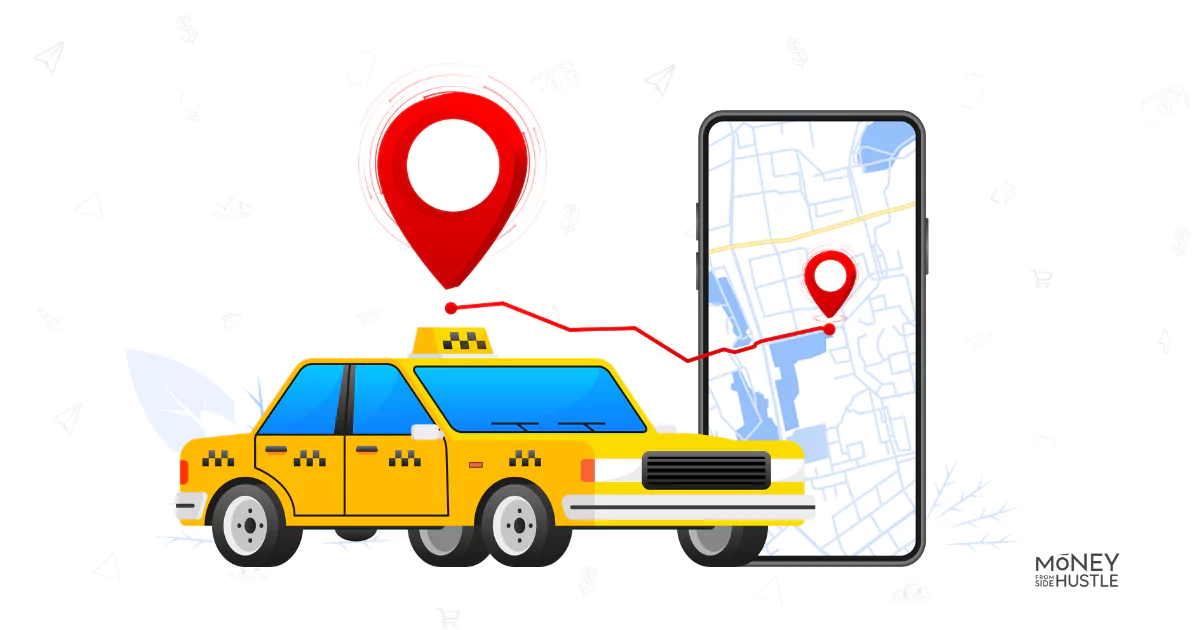 Once you qualify, you can start giving rides in your spare time. Even if you don't own a vehicle, you can hire a car from services like Hyrecar.
Drivers report making, on average, $15 to $20, and if you need 100 bucks, you can drive for five to six hours and make $100 in a day.
---
19. Sell Old Unwanted Stuff
For getting $100 right now, one of the easiest ways can be selling your unused stuff.
There are many things occupying spaces in our homes that we no longer use or need. We can sell these things and make some quick cash.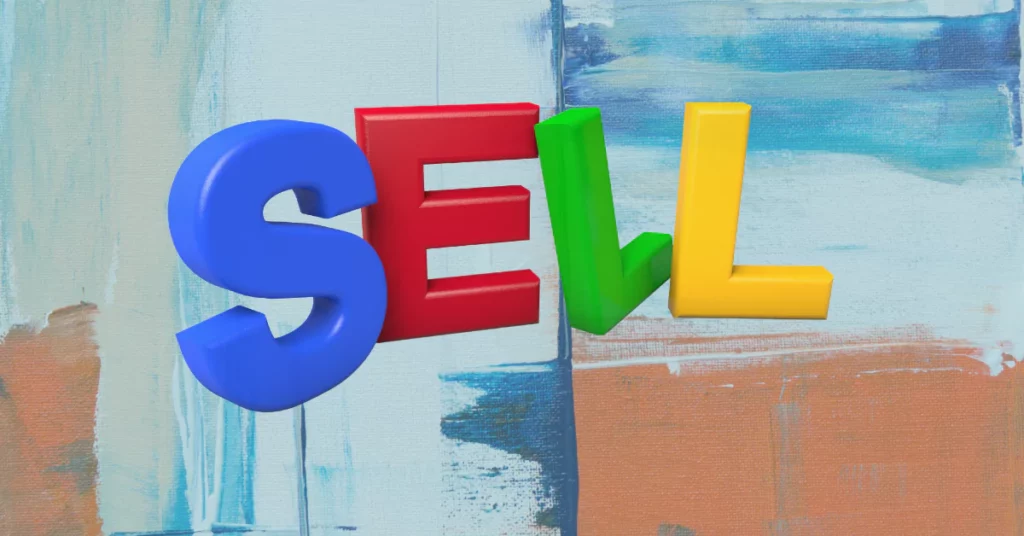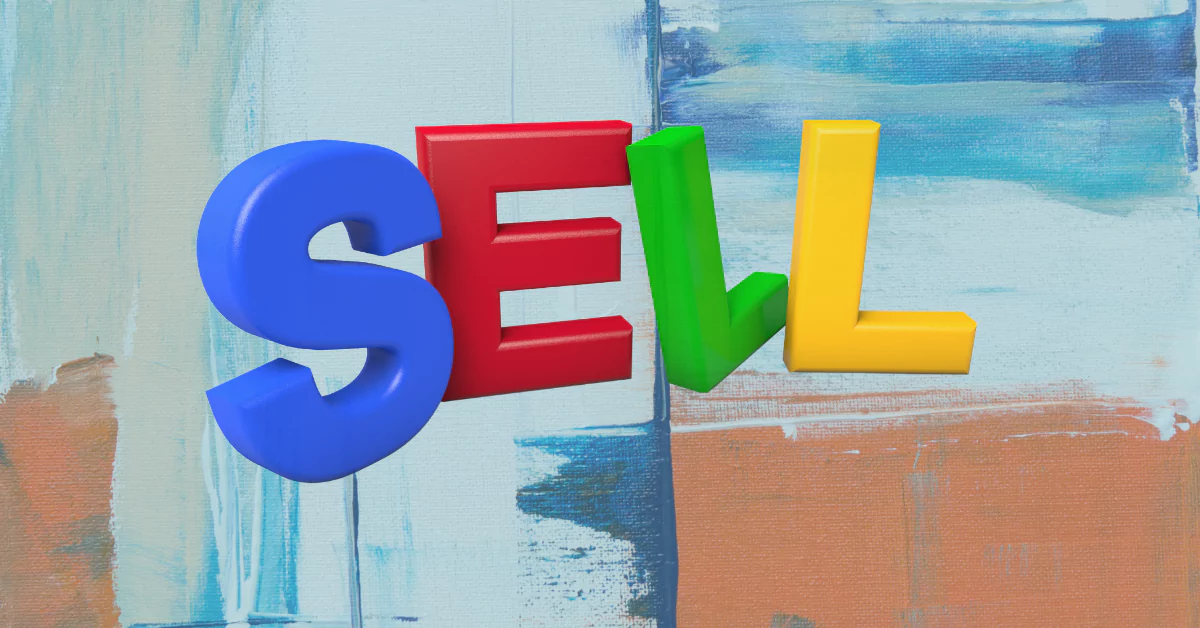 Things like used bikes, old sports equipment, or car tires can be sold for some good cash, especially if they are in good condition.
You can sell them online at websites like eBay or find local buyers on sites like Craigslist. There is also an option available to sell your stuff to local pawn shops or stores.
Just make sure that before selling, you do some preliminary research about the market price of your items so that you get a fair value.
---
20. Rent Things
If you are not ready to sell the stuff and think you might need them occasionally, you can rent them. There are many apps where you can rent your stuff ranging from cars, RVs, and old camera equipment to old cycles.
These apps take care of everything, starting from finding the buyers to insurance and payments.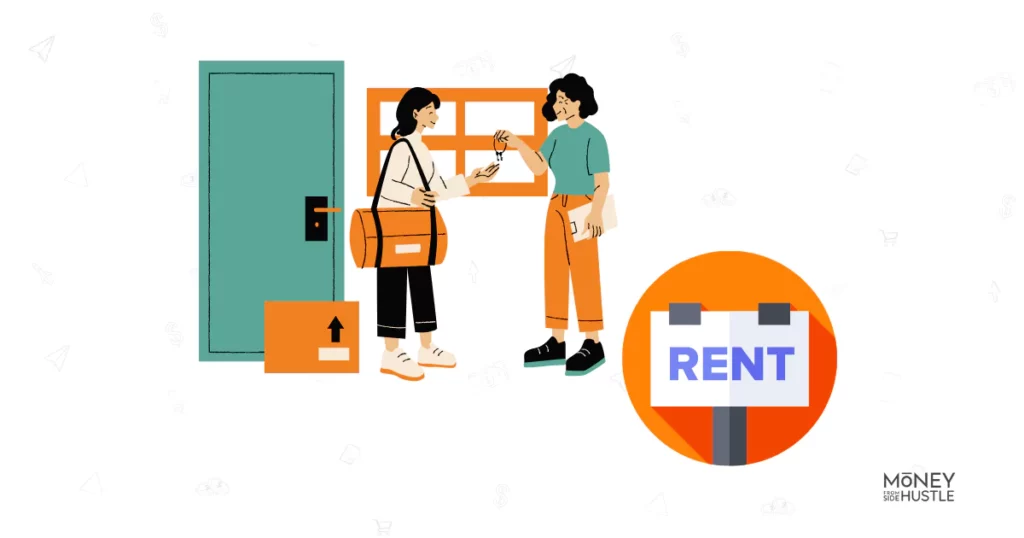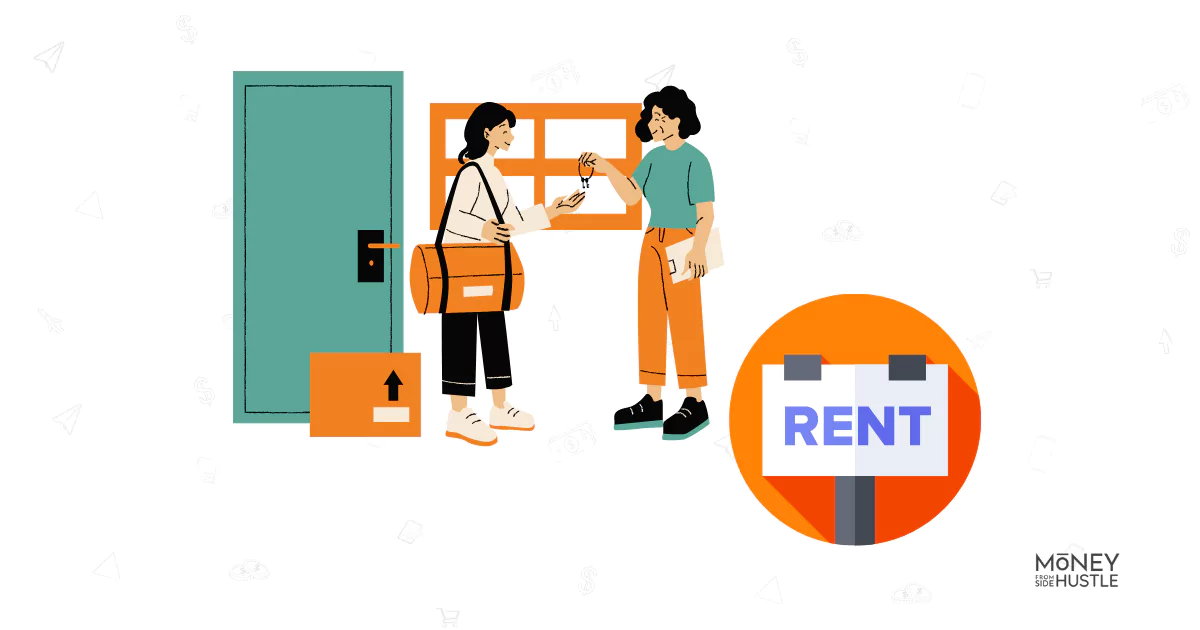 All you need to do is to make a listing and hand over stuff when someone rents it.
You might think there is nothing you can rent, but there are many things you can rent around you.
---
21. Donate Plasma to Get Fast 100 Dollars
If you need $100 urgently, you can donate plasma and make some quick cash.
First donors get bonuses and can make over $100 in a single sitting. After that, you can make $40 or more per donation, and you can donate around four times every month.
This is a noble side hustle where other than making money, you are also helping someone in urgent medical need.
There are many plasma donation centers throughout the country. You need to undergo a medical test and fill out a detailed questionnaire before being eligible to become a donor.
---
22. Teach English To Kids
If you are a native English speaker, you can make some quick bucks by teaching English to kids. There are many platforms like MagicEars that hire English teachers.
To get started, you need to sign up with basic details, and then they take an interview to assess the eligibility of candidates.
If you qualify the interview, you can start teaching kids according to predefined curriculum.
According to them, you can make up to $27 per hour teaching with them. However, realistically they pay you around $17 to $23 per hour.
You can choose the time slots that suit your needs.
---
23. Sell Digital Products
Selling digital products can be one good way of making passive money by putting in one-time effort.
You need to create a good resource with some effort, and you can get the rewards over time.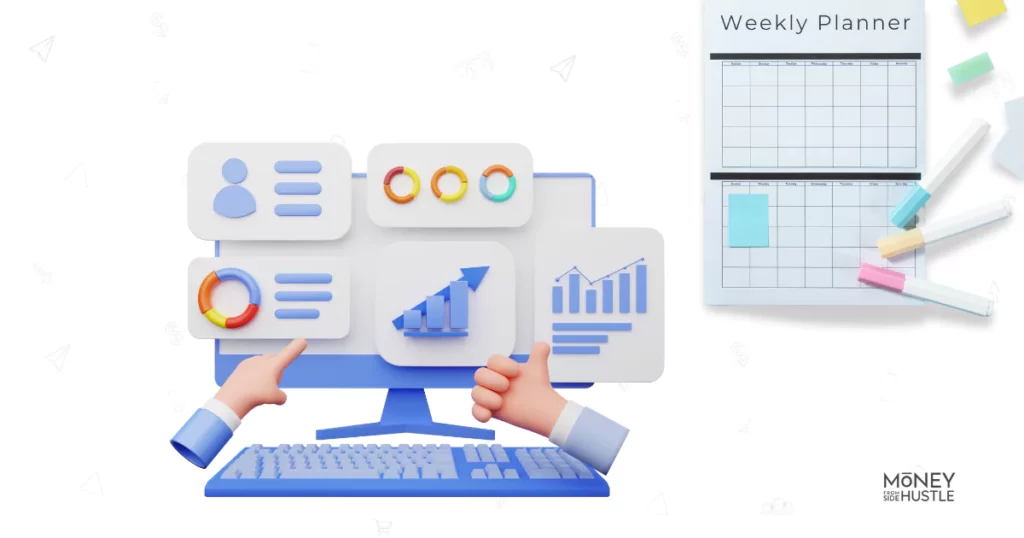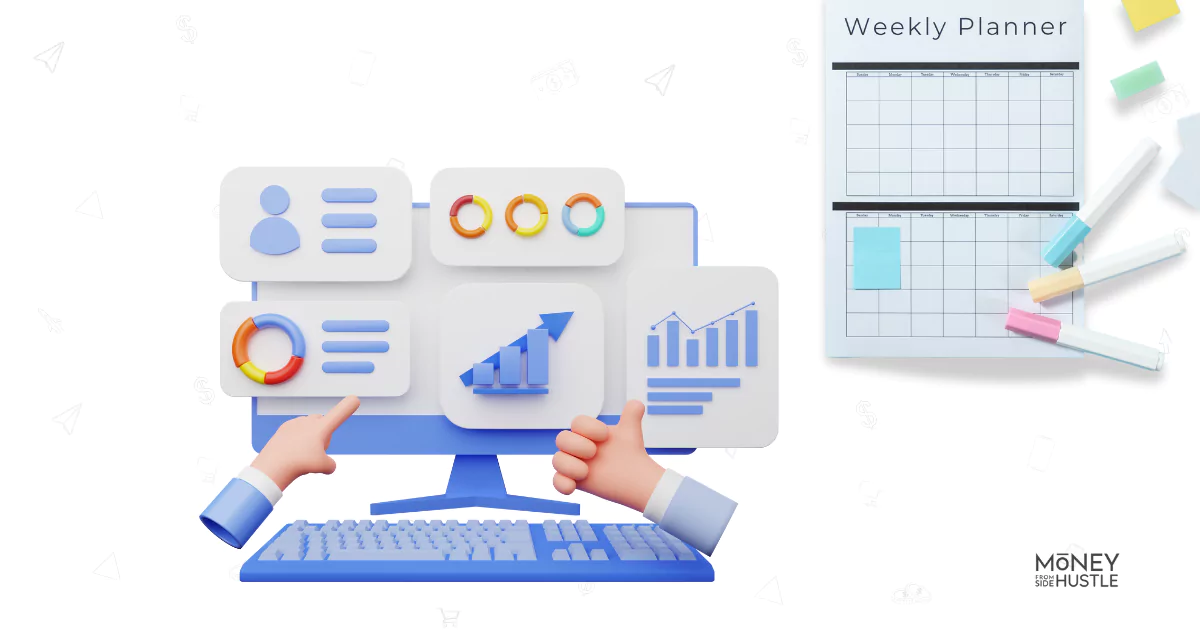 There are different types of digital products you can create.
Digital planners: If you are good at designing, you can make digital planners like calendars and sell them on platforms like Etsy.
eBooks: ebook is a digital resource you can create around the expertise you have. It can be a complete guide or something very specific. You can now easily create and sell ebooks on platforms like Kindle.
Online courses: If you have expertise in a field, you can create a guide containing video lectures and thorough explanations of the subject. Platforms like Teachable help you create and sell these courses.
You might need to do marketing occasionally, but the significant effort will be creating them. Depending on the product you are selling, you can easily make $100 or more by selling them.
---
24. Do Small Gig Jobs
For people who want cash in hand at the end of their job, doing local gigs can be a good option.
You can find small gigs near your location using apps like TaskRabbit. These apps have many job listings like repairing furniture, painting, cleaning homes, moving furniture, to change light bulbs.
You can apply to any job you are interested in and negotiate the price with the poster.
Once you get a job, you need to be good at it to get positive feedback. With a good review profile, you can score many more high-paying jobs on TaskRabbit.
If you have any professional skills like plumbing or electric repair, you can build a profile around that and charge good rates.
Depending on the type of service you offer, you can make $100 quickly in a couple of hours or a few more hours.
---
25. Flip Domains & Names
Flipping domain names was a big hustle in the old days, but there are still many people who make handsome returns from flipping domain names.
All you need to do is buy domain names you think will be in higher demand. Then when someone wants it, they have to pay a premium price.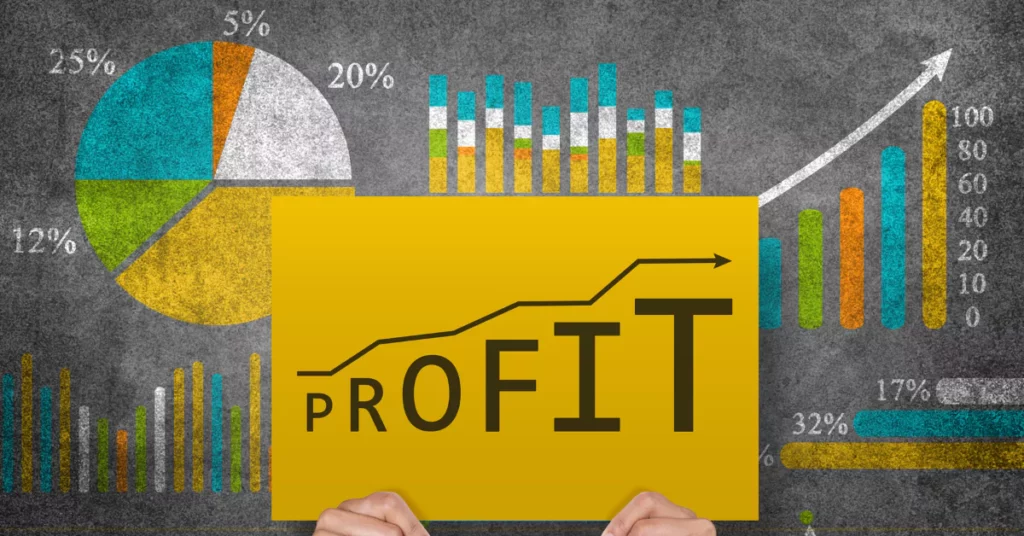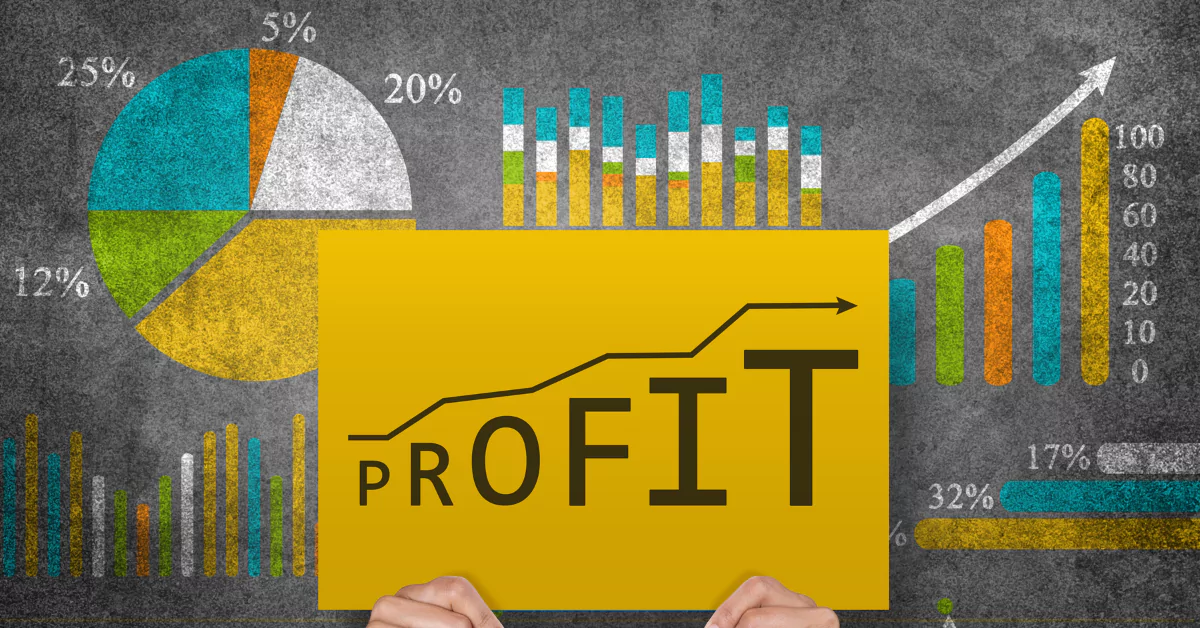 You might have to sit on many unsold domains, but you can profit by selling a few domain names.
Another way to make cash with domains is by buying a site at a lower price and doing fixable repairs to increase the profit and traffic. If you can spot some easy fixes, you can make a good profit quickly.
You can buy and sell such domains on Flippa easily.
---
26. Download Apps For $100
You can make $100 just by downloading apps that pay you to track your data.
If you are comfortable sharing your mobile usage data, this can be another passive source of money for you.
They collect data like your mobile usage patterns and sell them to companies who use them to design products and services or target consumer-specific ads.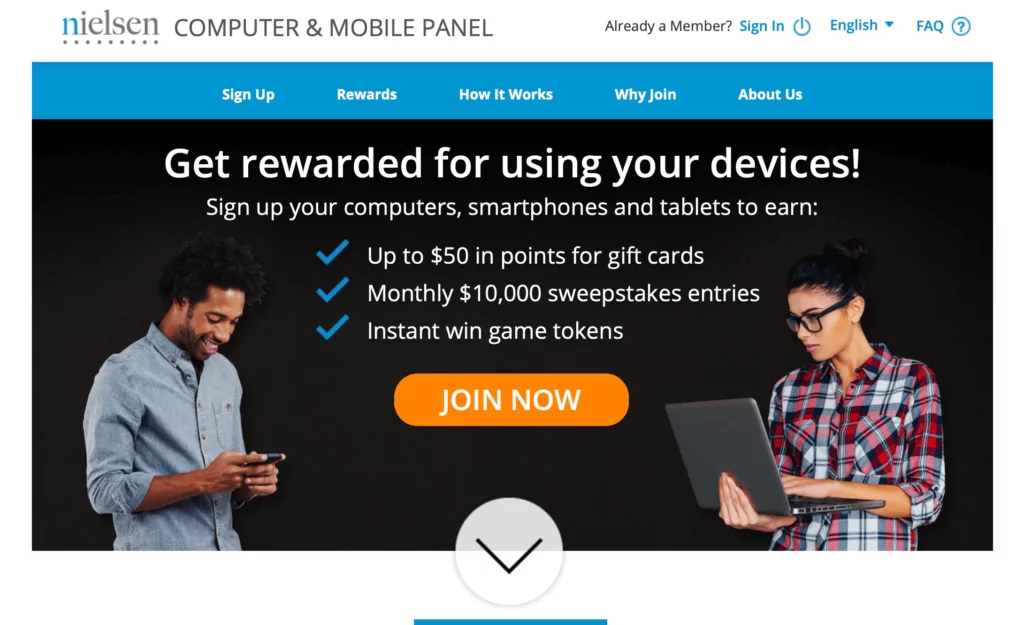 You just have to download the apps and allow them to track your data. For that, they will give you gift cards. For example, the Nielsen panel alone can pay you up to $60 a year passively.
You can use multiple of these apps to earn more rewards.
If you fear using them on your primary device, you can use some old devices and keep getting some cash.
---
27. Become A Media Influencer
If you are social and have a good social following, becoming an influencer can be an obvious option to get some sick money.
Many people have monetised their social content, and there is no reason you should not.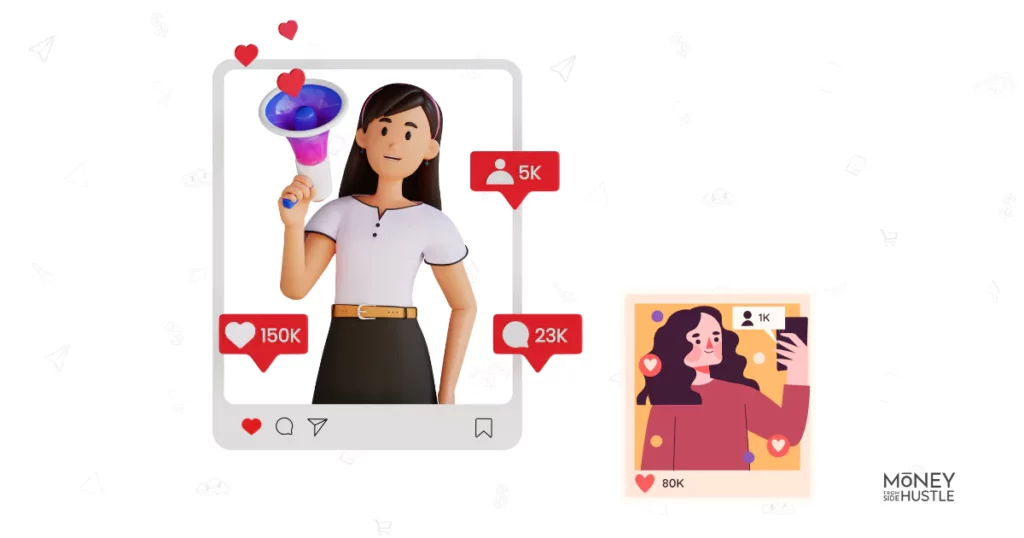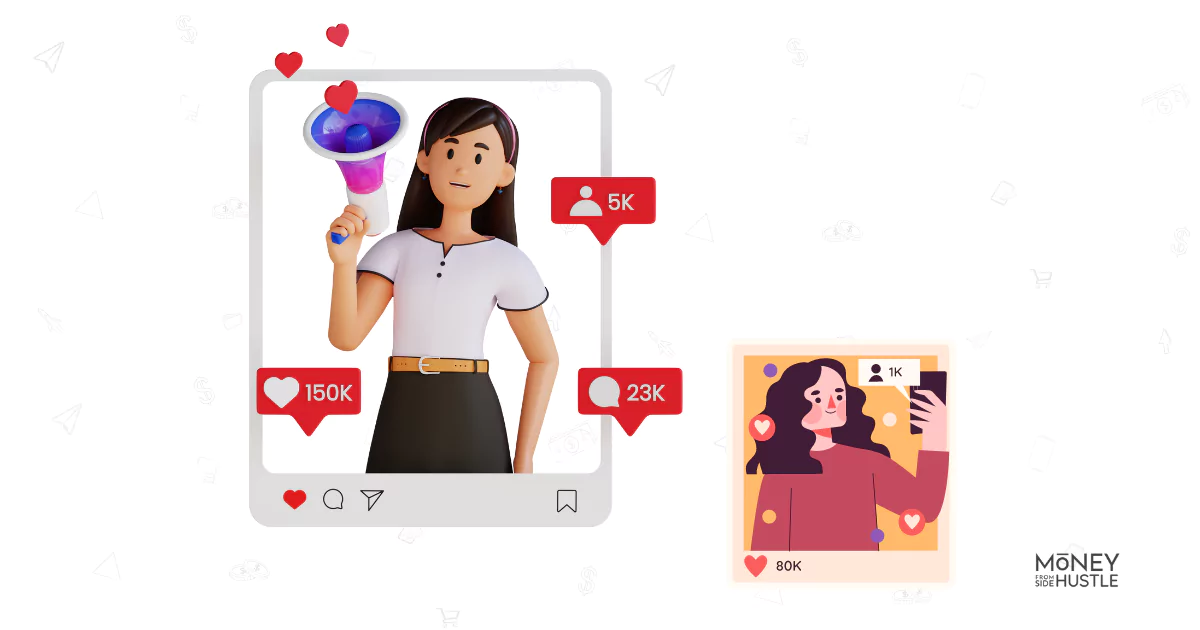 You can do affiliate marketing by promoting products you use, or you can even partner with brands for sponsorships.
You can easily make $100 a post with a few thousand followers. Your earnings significantly keep on increasing with the number of followers you have.
---
28. Sell the Internet Bandwidth For Money
You will only use some of the data allocated to you if you have an unlimited data connection. What you can do is sell it to make some extra cash.
Many apps like Honeygain help you sell your internet to others who need it for various reasons.
These sources may need to use your residential IPs for reasons like bypassing geographical restrictions or doing market research on competitors.
I make around $10 dollars by just using an old mobile device monthly. If you can use other devices, you can easily make $100 or more by using a multiple of these apps.
These customers are elected by apps after due diligence so that you can be tension free. However, it might be wise to check in your area if this is legal and not restricted by your data provider.
---
29. Check For Unclaimed Money
You can spot $100 easily just by doing a simple Google search on your name.
Just check in site Missingmoney.com with your name and state, and you can find if there is any unclaimed money in your name. We may leave some money to the state when we change cities, banks, or rental locations.
You might be surprised, like many people, when you see dollars on your name.
If you find any money in your name, you can claim it by providing the required documents to the relevant department.
---
30. Make $100 For Exercising
You can have your fitness and a few dollars for that also.
Many apps have come up with a monetary incentive for exercising. A few apps like Sweatcoin count your total number of steps and for each step, they reward you with coins.
Once you reach a certain number of coins, you can redeem available rewards in the app.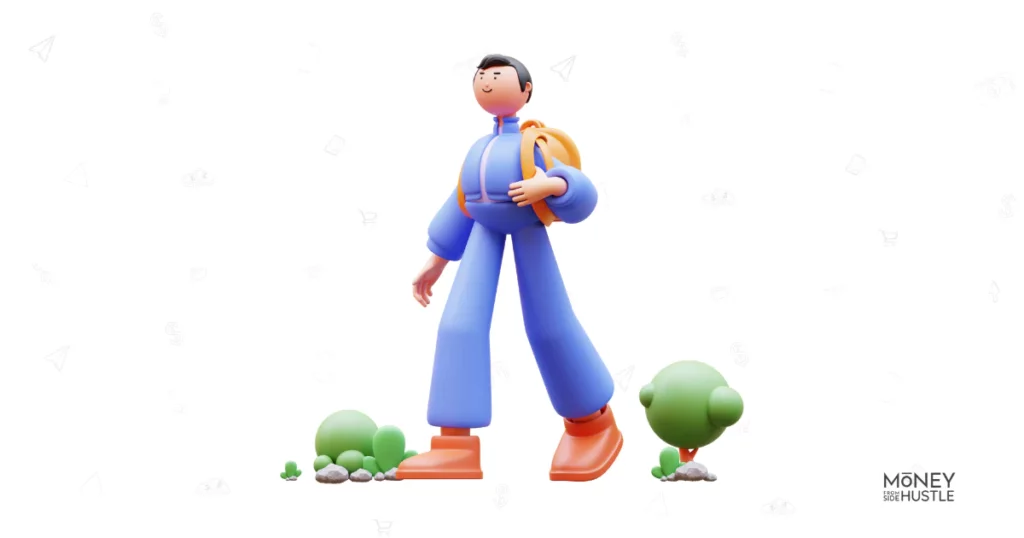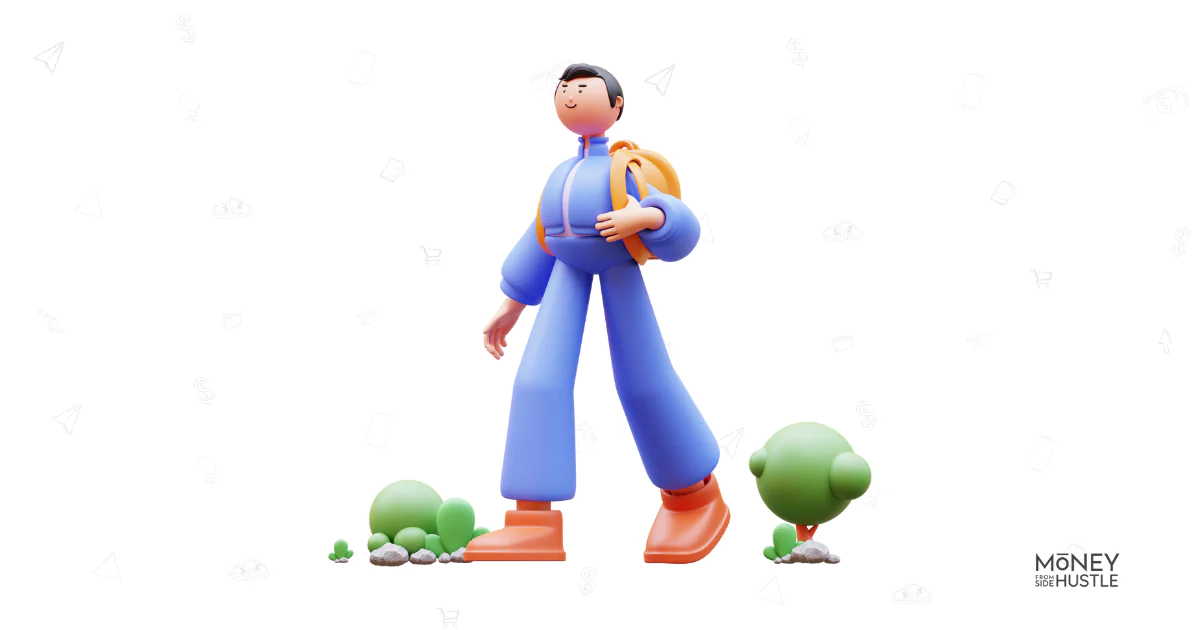 Other apps like HealthyWage allow you to bet on your fitness goals. For example, you can bet on a 10-pound weight loss in a month, and apps will determine how much money you can bet and how much reward you will get for achieving the goals.
You will get that reward instantly if you bet $100 or more and win the bet by achieving your fitness goals.
---
31. Become A Virtual Friend & Make $100
Becoming an online friend is another easy way to get $100 quickly if you love talking.
Many friendship websites like FriendPC help you to become an online friend and talk to others for cash. These friendships can be platonic or romantic; it depends on you.
You can charge even $50 per hour or more if there is enough demand on your profile and make $100 in a couple of hours.
Many people need online friends for different reasons, like Gaming partners or just to talk about their day-to-day life.
If you have good listening skills, it can be a good option for you to make cash.
---
32. Earn $100 Doing Things You Already Do
There are many things you do daily but don't know that they can make you money also.
As you listen to music, it can also make you money by giving song reviews on sites like SlicethePie.
There are many ways to make money listening to your favorite music.
Then you can start making money while growing the internet. You can switch to the browsers that pay you to browse the Internet.
A few apps also pay you to read emails.
All these things will not make you $100 by their own, but when combined, they will help you reach your goals faster.
---
33. Start Freelancing
If you have skills that you can market, like writing, proofreading, data entry, or graphic designing, you can make decent cash with them.
You can offer your services on freelance platforms like Fiverr or Flexjobs. These are the places where people post jobs, and freelancers can apply.
You need to make a profile and showcase your qualifications with sample work and feedback if you have any. If you don't have experience, you may have to take low-paying jobs initially, but with experience, you can increase the rates.
You can charge on per hour basis or a project basis. These jobs can reach your $100 target within a few hours.
Use Multiple Of These To Make $100 Quickly
A few of these hustles will make you $100 alone in a few hours, like delivering food, but others may take more time, like surveys, and need to be combined with others to reach your goal faster. However, they also take the least effort.
You can choose the best options according to your skills and interest and get your $100 faster.
And you don't have to stop at $100; if you like the hustle, you can make it a source of regular income in your free time.
In today's unstable economic times, having multiple sources of income is a wise option.
More ways to make money:
FAQs
How can I earn $100 right now?
If you are looking to make $100 right now, your best option will be to borrow it or sell something you don't use, like a bike, to the local bike store and walk away with cash. All the other option takes time, and at the earliest, it may still take a few hours.
How can I make $100 dollars in an hour?
For making $100 in an hour, your bet will be borrowing money from friends or family or taking an advance payday from Albert.
You can also sell something of value to local town shops for a quick cashout. If you have old gift cards, you can exchange them for PayPal cash.
Another option can be participating in a focus group as they pay high amounts and takes an hour or two. But they are not guaranteed as you may get disqualified in the preliminary questionnaire.
How to make a guaranteed $100 dollars a day?
Guaranteed ways of making $100 in a day include many things. You can offer your services like writing, proofreading, or editing, and it will take you four to five hours maximum to make this much cash if you have clients.
You can take local tasks like lawn mowing or do some physical tasks and make $100 bucks if it will take you four to six hours.
If nothing else works, selling stuff for cash or borrowing money is always an option for guaranteed money.
How hard is it to make $100 a day?
Making $100 in a day is not easy as most tasks pay $15 to $20 per hour at the beginner's level. So you need at least five to seven hours to reach your goal.
Easier options, like taking surveys will make you less than $100 a day. You can play some games like the best solitaire app to win money to make $100 in a day, but there is also a risk of losing money.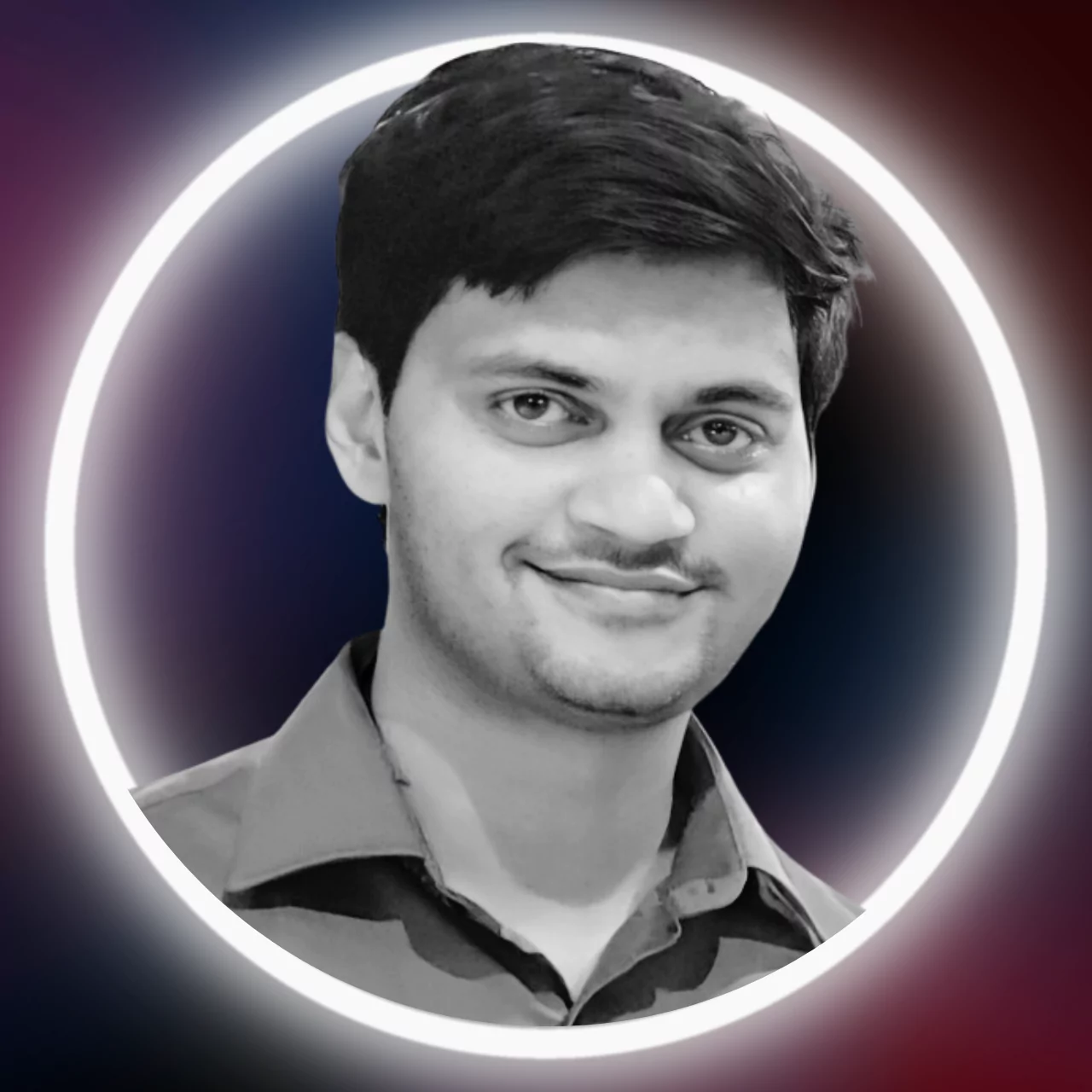 Sumeet is a Certified Financial Education Instructor℠ (CFEI®) and founder of MoneyFromSideHustle. He is an experienced side hustler who replaced his full-time income with side hustles. His work has been quoted on major finance websites like CNBC, Yahoo! Finance, GOBankingRates, MSN, Nasdaq, AOL, and more. He has helped thousands of people find side hustles and is here to help you find your extra source of income. More about him.