This post may contain affiliate links from which I may earn a commission without any cost to you. Read our policy for details.
When sometimes you are in a pinch for cash and need $50 quickly, you might feel overwhelmed. There are many ways to make those dollars quickly.
Whether you are looking for online ways to make money or offline, I will cover both in this post. There are many side hustles you can take on for quick cash. Some will be easier for you than others, depending on your interests and skills.
In a few cases, you might need to combine more than one way to reach your goal of making $50 fast. Most of these methods I have personally tried successfully, and they are time-tested.
Let's get started!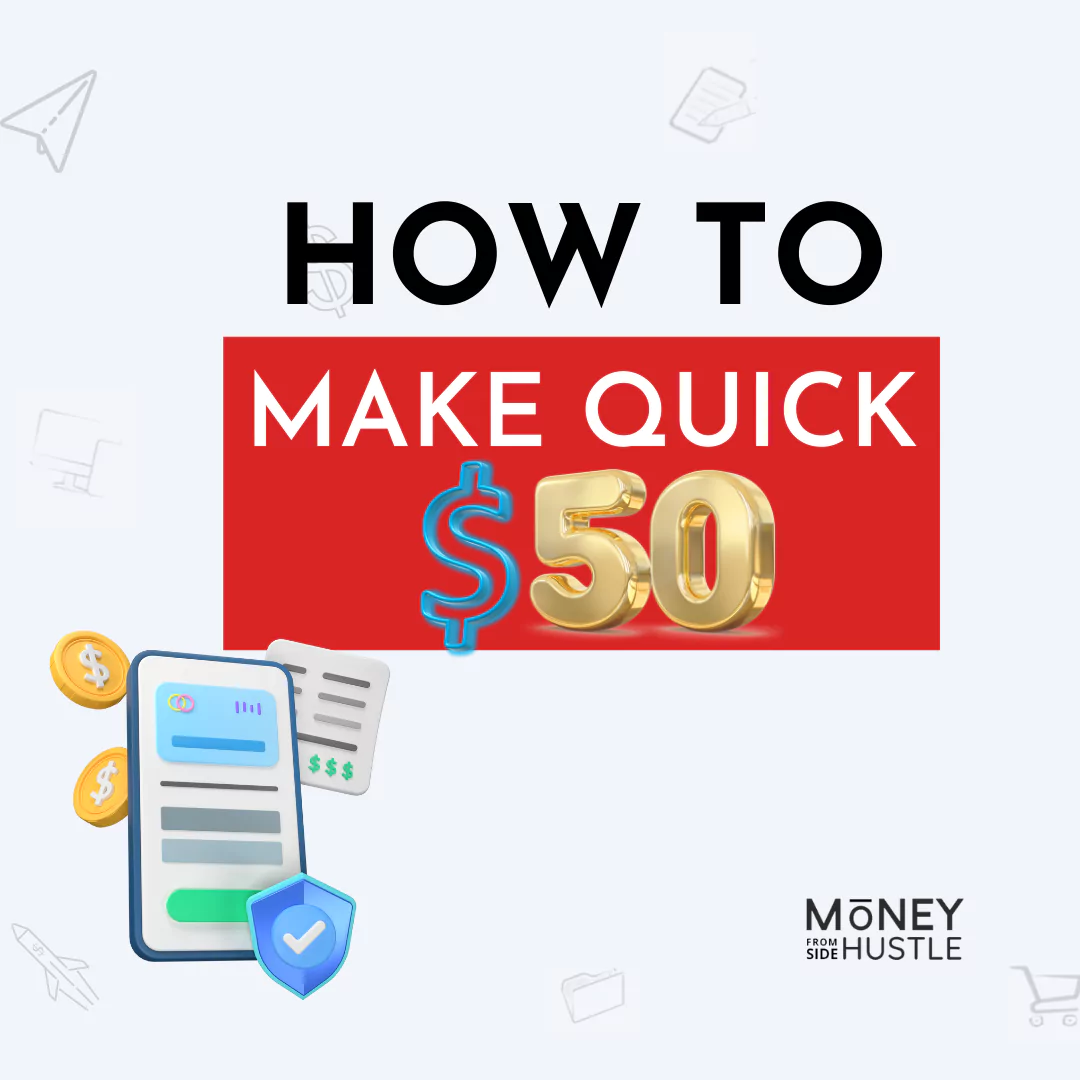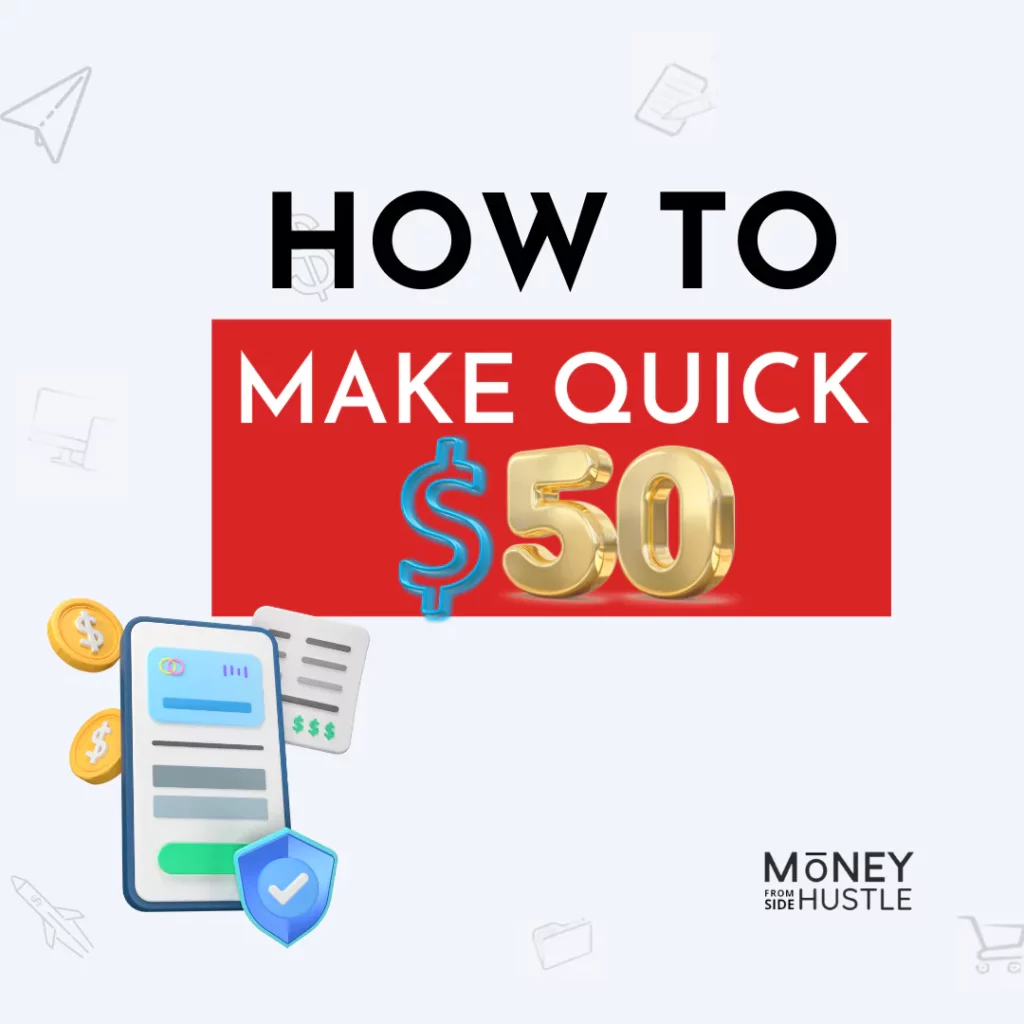 How To Make $50 Fast
Fifty bucks is not a small amount, and no one puts them on your hands for free. You need to put in some effort and work to earn 50 or 60 dollars. You can take odd jobs with apps or choose traditional ways of babysitting or mowing lawns to make some quick cash on the hand.
If you can offer some skilled work like writing and proofreading, you can make $50 quickly compared to doing tasks like mystery shopping.
So, how quickly you reach your goal depends on your skill set and time commitment.
1. Freelancing For Quick $50
If you have the skills, you can offer freelance services for some quick cash. There are many types of skills that you can use to offer your services. You can work as a writer, proofreader, editor, social media manager, or graphic designer.
There are many platforms that you can use to get work as a freelancer. Fiverr and Flexjobs are such platforms you can use to connect with clients who are looking for freelancers.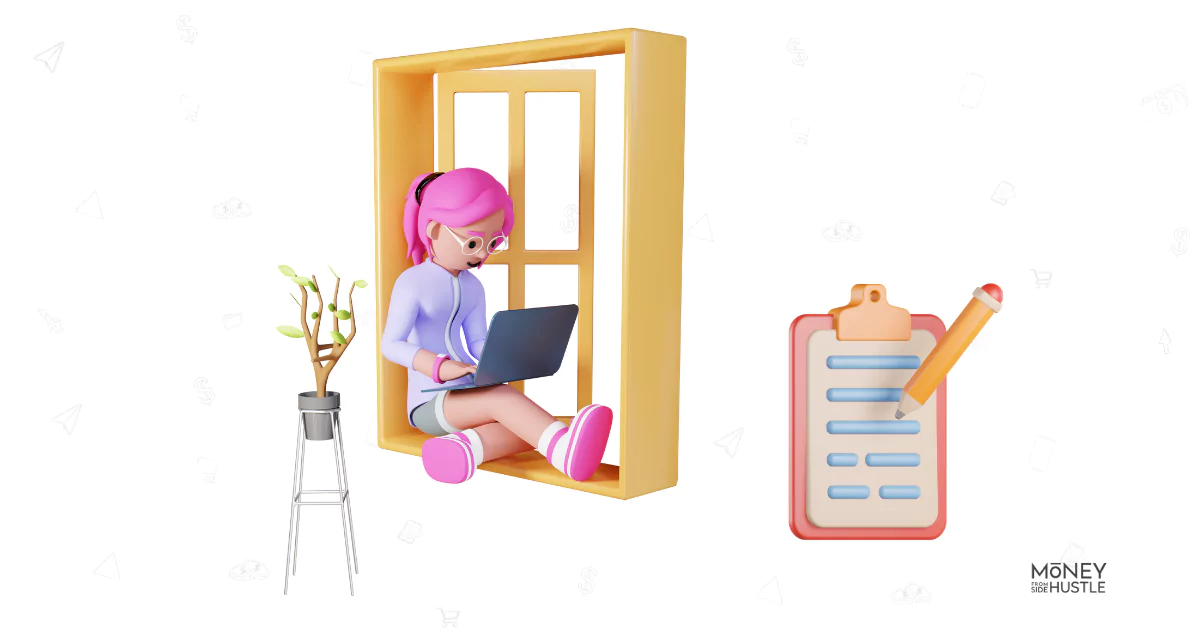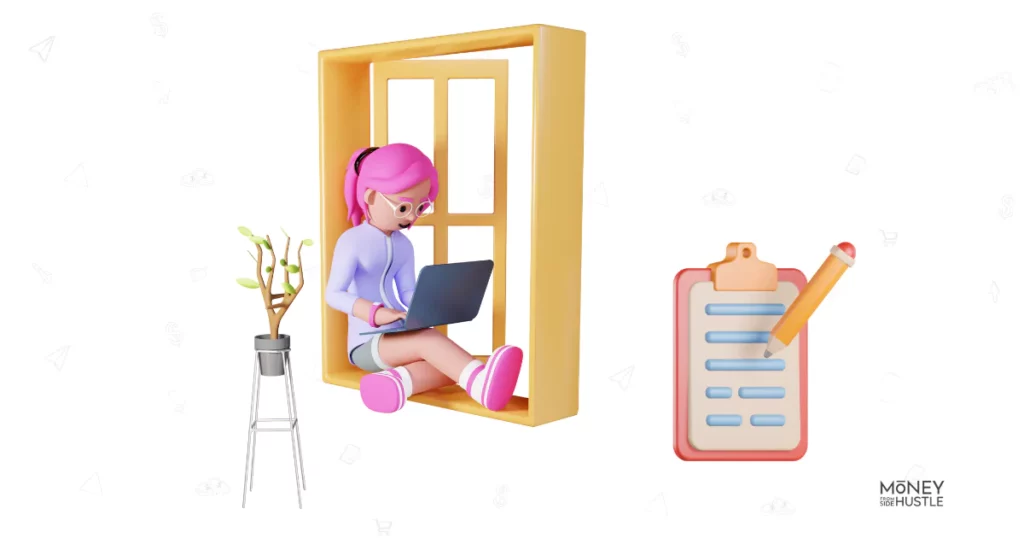 There are many benefits of working as a freelancer, as you can take on as much work as you like. Though getting started is the biggest challenge because, as a newcomer, you need to convince others about your abilities.
And you need to even work at lower rates to get work and set your foot in the industry. But once you have some experience under your belt, you can get work more frequently and also demand higher wages.
After a year of experience, you can easily get $25 per hour for writing, editing, and proofreading. So to get to your $50 bucks, you need two hours of work if you already have some freelancing experience.
---
2. Play Games For 50 Bucks
Wondering how to get $50 quickly without doing anything extra? If you are a game lover who is always playing online games on mobile, you can now make some cash also while doing so.
There are many games that offer PayPal cash or gift cards of your choice for playing games.
These games are available for both Android and iOS platforms, and you can play them at your own convenience. If you spend more time playing these free games, you will earn more as they compensate for your gaming time.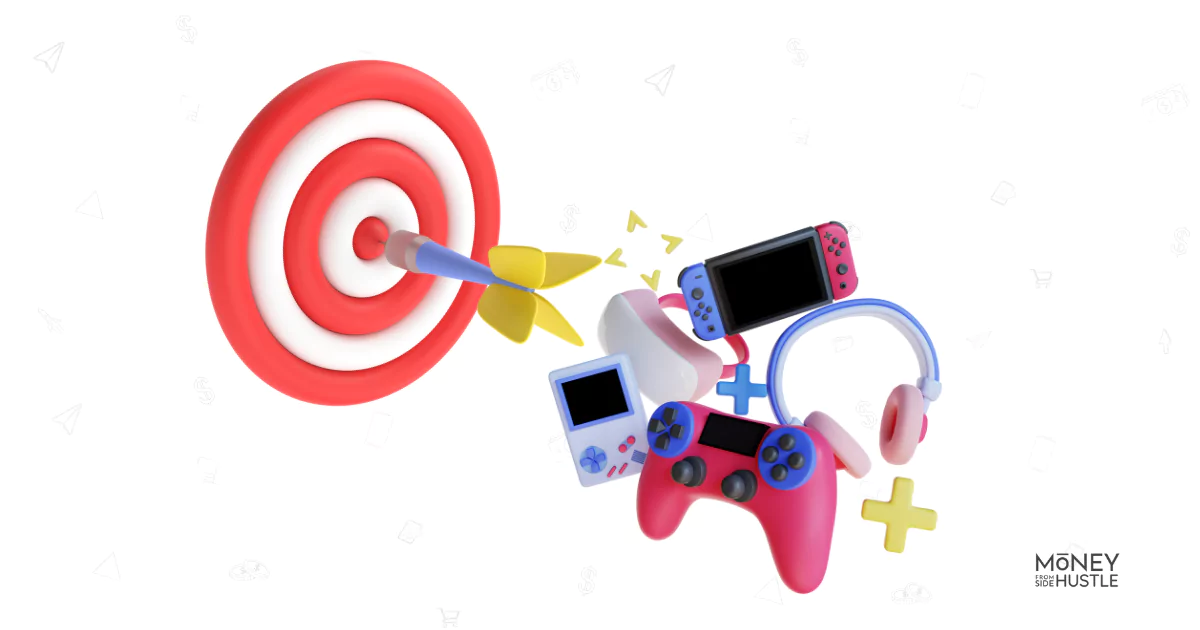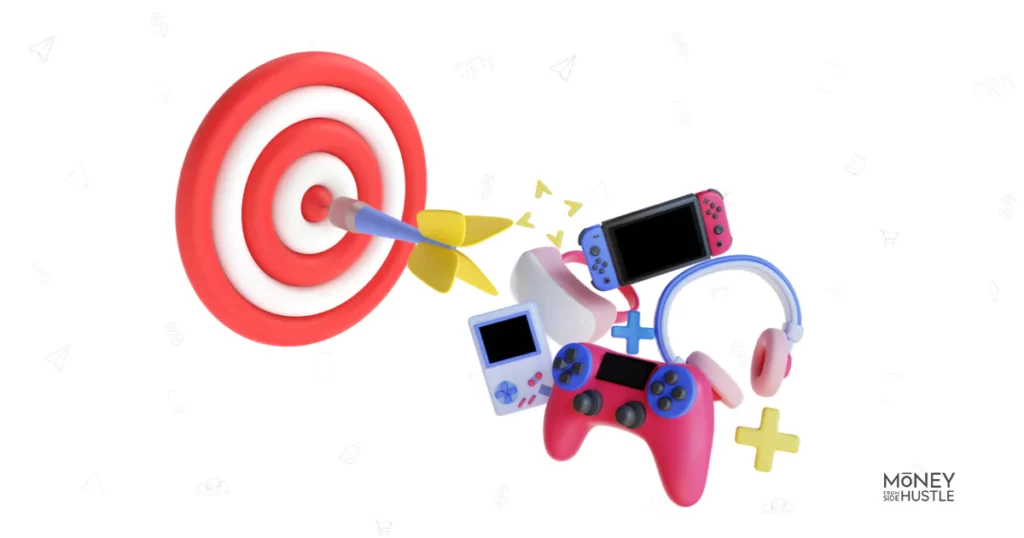 You can also play paid games, where you need to pay an entry fee, and you play against real opponents. If you win the game, you win the cash rewards (While playing these paid games, keep in mind that there is also the risk of losing your money).
Here are popular games you can play together to get $50 fast.
---
3. Sign-Up Bonuses To Make Easy 50 Dollars
When you are looking to get to $50 fast, you can count on sign up bonuses. There are many websites and apps that give you free money as new users sign up bonus.
Sign-up bonus is a part of customer acquisition where many companies are willing to spend money to bring users to their platform.
You can take advantage of such bonuses to get some free money instantly.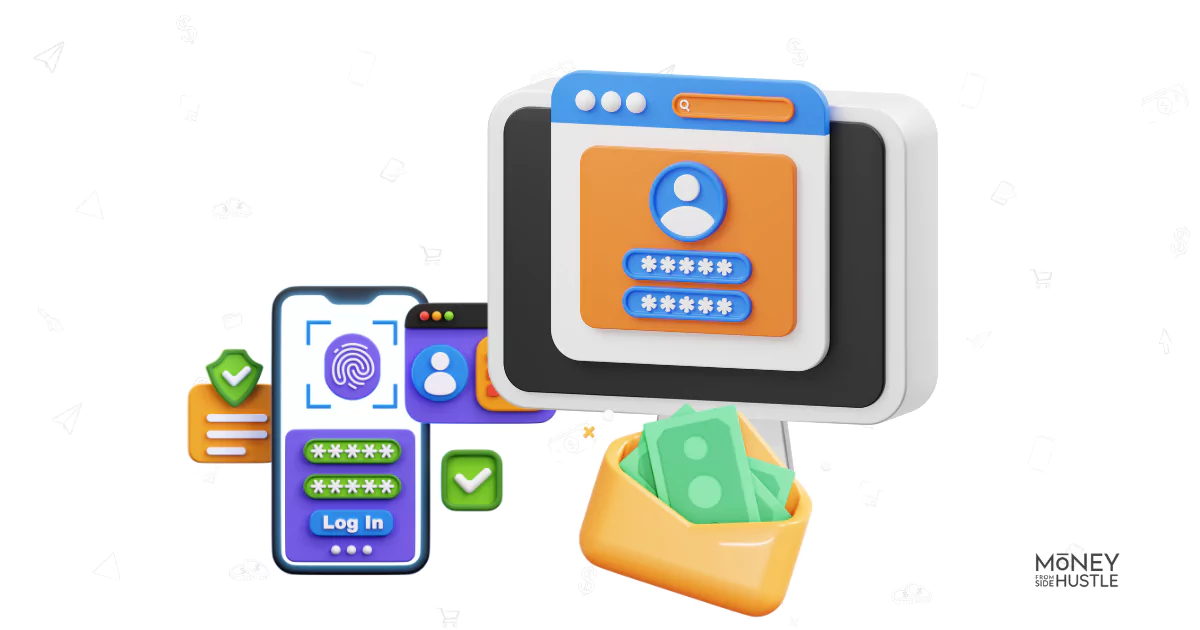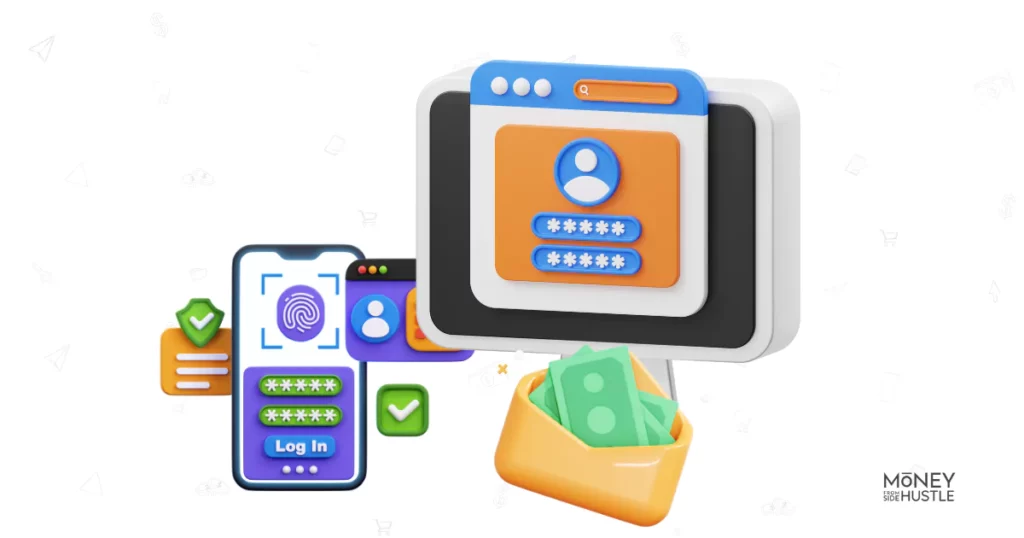 I have exhausted most of these options, but for people who haven't yet taken advantage of them, they are a sure-shot way of getting $50 or more with a few clicks by combining multiple offers.
Here are the best of companies that have simplest sign up bonuses without complex terms and condition:
Note: When looking for higher signup bonuses from banks, make sure to read all conditions, as most have minimum balance requirements.
---
4. Referral Bonuses
Similar to sign-up bonuses, companies also pay their users to invite more customers. The more people you can invite, the more money you can make.
Different companies have different referral programs. Whereas online apps pay you anywhere from $5 to $50 per referral, if you can refer a full-time employee to your employer, you can potentially make thousands of dollars.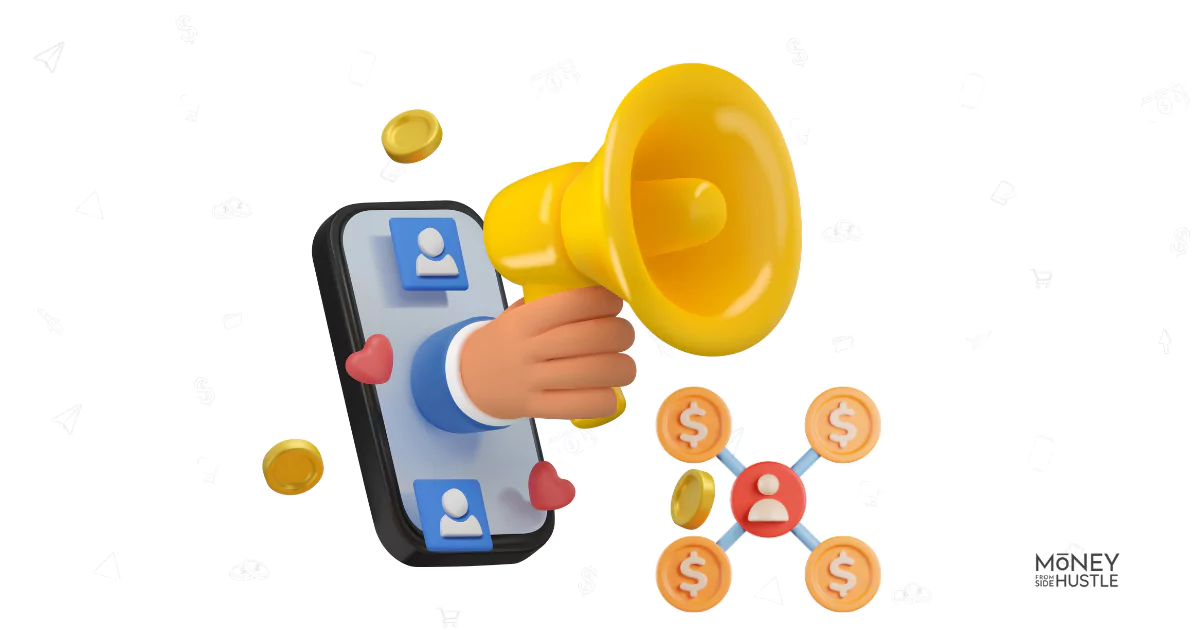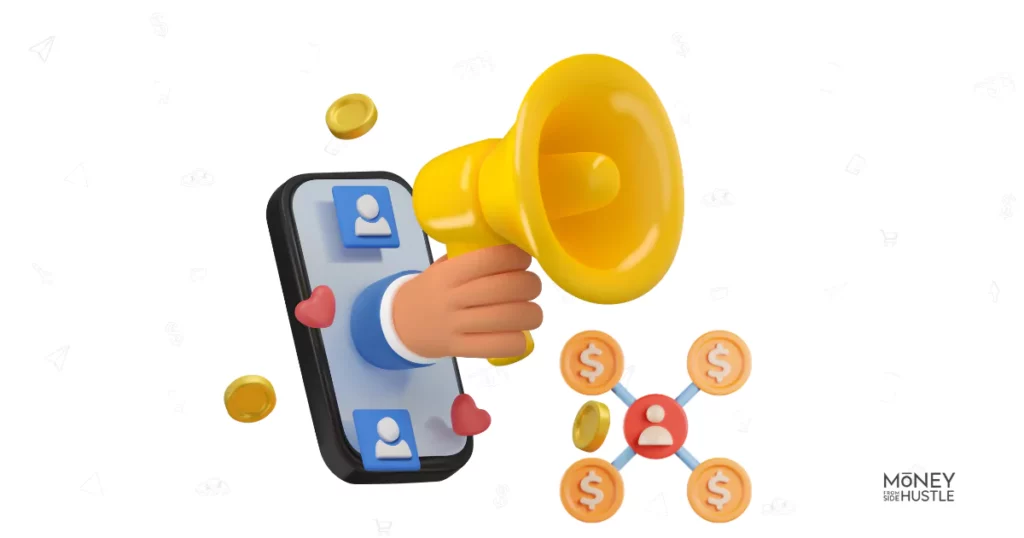 Generally, there is no limit to the number of people you can refer. If you have a good amount of social following, you can make a lot of money referring them.
Even if you don't know a lot many people, you can still easily make $50 quickly by referring your friends and family.
---
5. Take Surveys For $50
One of the easiest ways to make money online is by taking surveys. Though it would be difficult to reach your goal of $50 quickly with surveys, this can be combined with other methods to reach there faster.
Realistically, most surveys are low paying, and you will be able to make a few cents to a dollar per survey. When I used to fill surveys for cash, my strategy was to ignore low-paying surveys and take only ones that pay at least a dollar.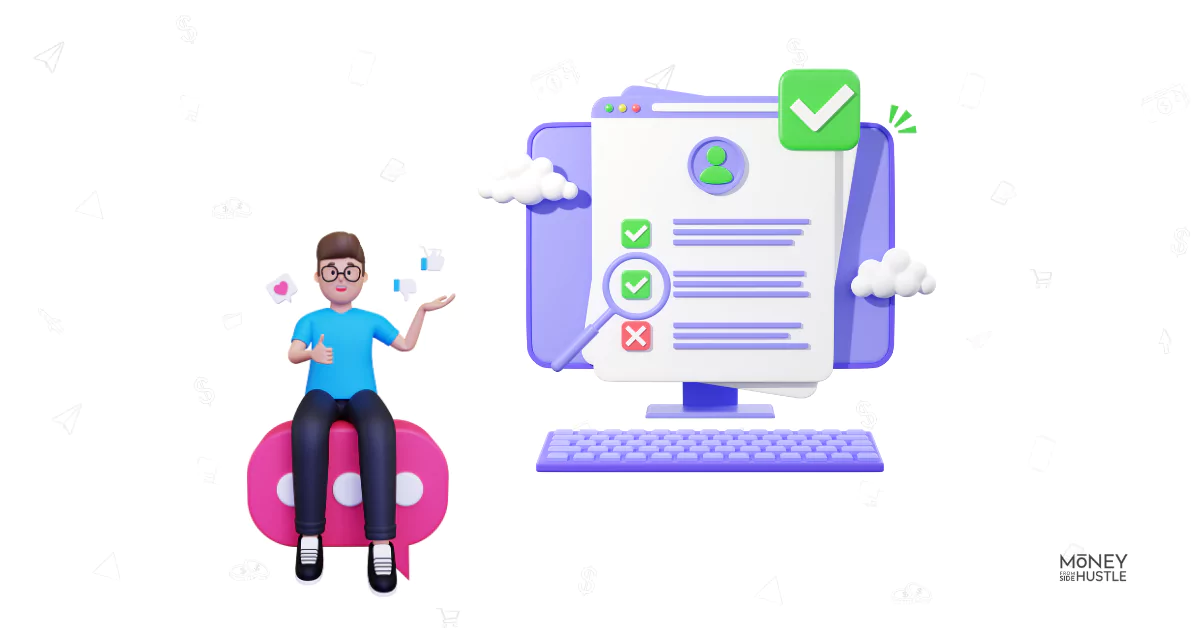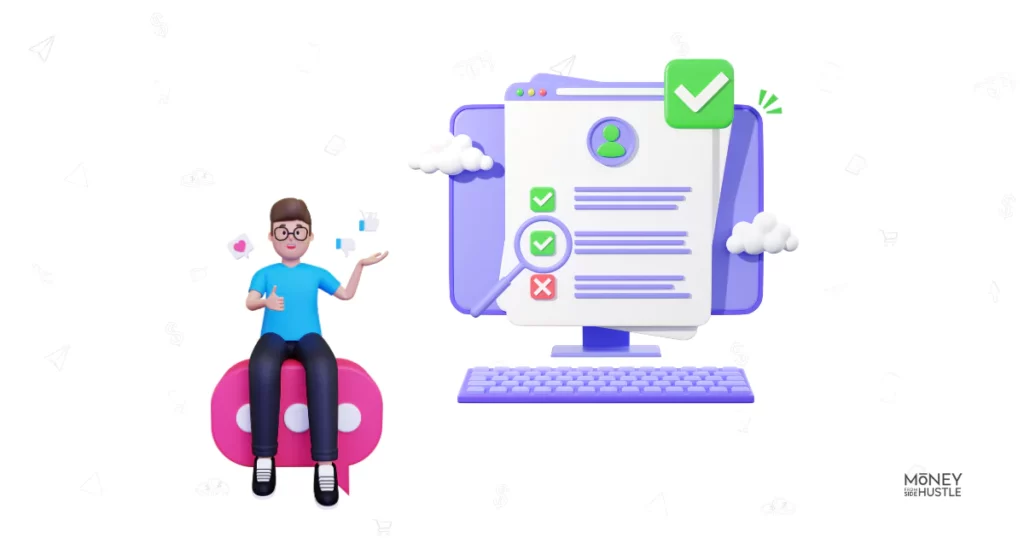 That way, you can avoid wasting your time and also take advantage of this easy opportunity to make money.
Most of the surveys pay in PayPal cash or gift cards of your choice. There is generally a minimum payout threshold of around $5, after which you can withdraw your money.
A few of the best sites to take surveys are:
---
6. Create Digital Products
This may take some time to generate revenue, but once you have done the hard work, you can make passive money.
Digital product any be anything from simple work planners to detailed courses.
Depending on your skills and experience, you can choose a product you want to work on. While creating a full-fledged course can take time, creating a simple planner is a few hours' work.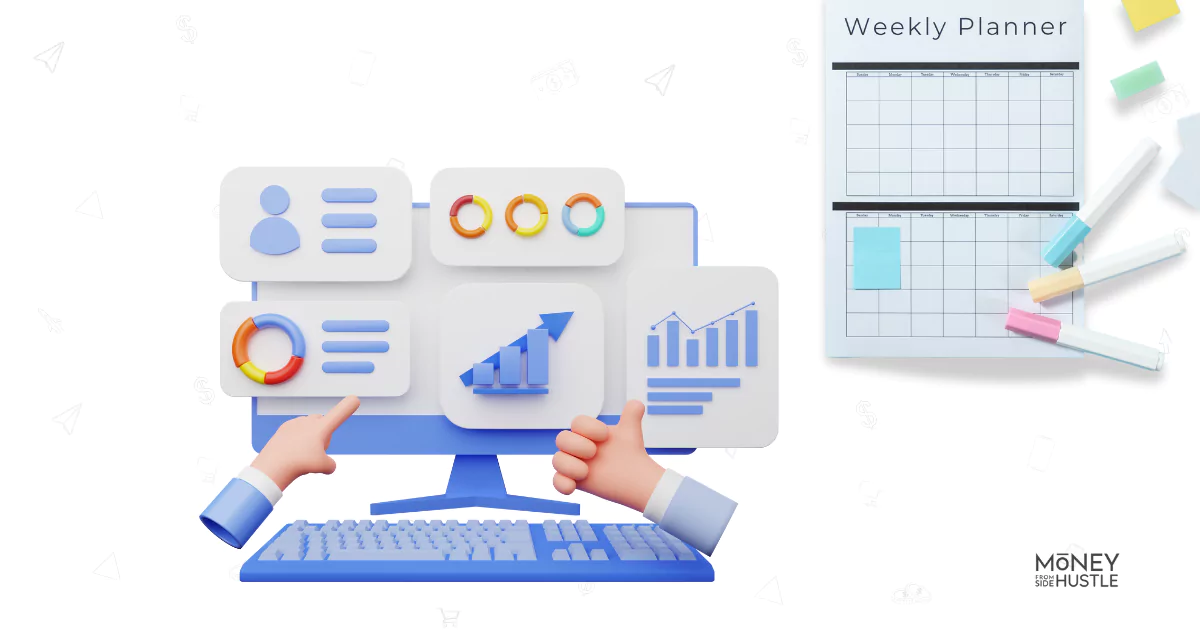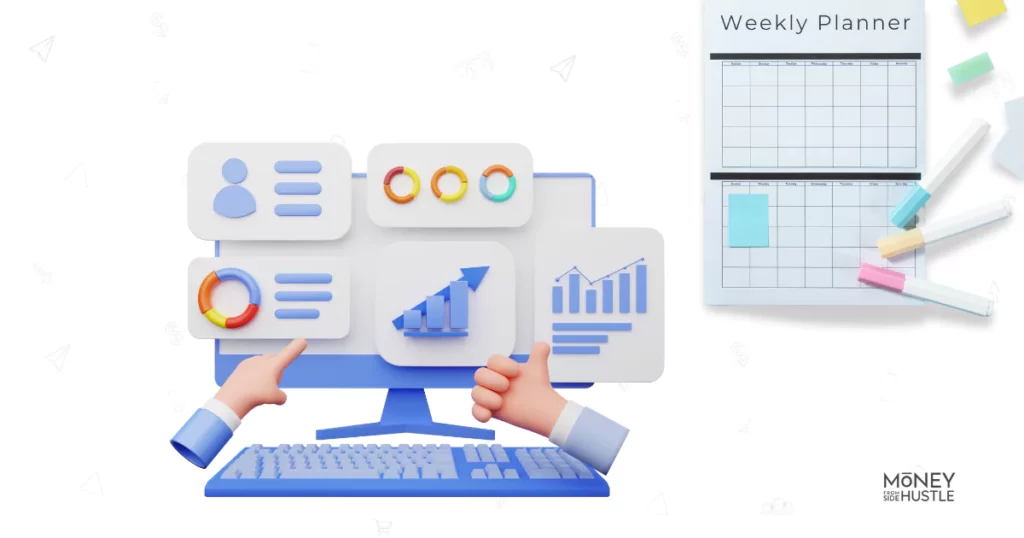 Once you have created the product, you just need to spend time on marketing, and it will keep on bringing revenue.
There are many platforms that let you sell your digital products. You can use Etsy to sell templates or panners, while courses can be sold on websites like Udemy or Teachable.
You can make $50 and much more if you go this route and have some experience in designing beautiful products.
---
7. Deliver Food
You can make $50 immediately with food delivery gigs. Delivering food is one of the most popular jobs available everywhere.
You can sign up for one of the many food delivery apps and choose your working hours. Once you have passed the necessary background checks, you can take delivery orders.
For every order, you will be paid based on the distance and the time of the day. Mostly during peak hours of lunch and dinner when drivers are high in demand, you can get paid more.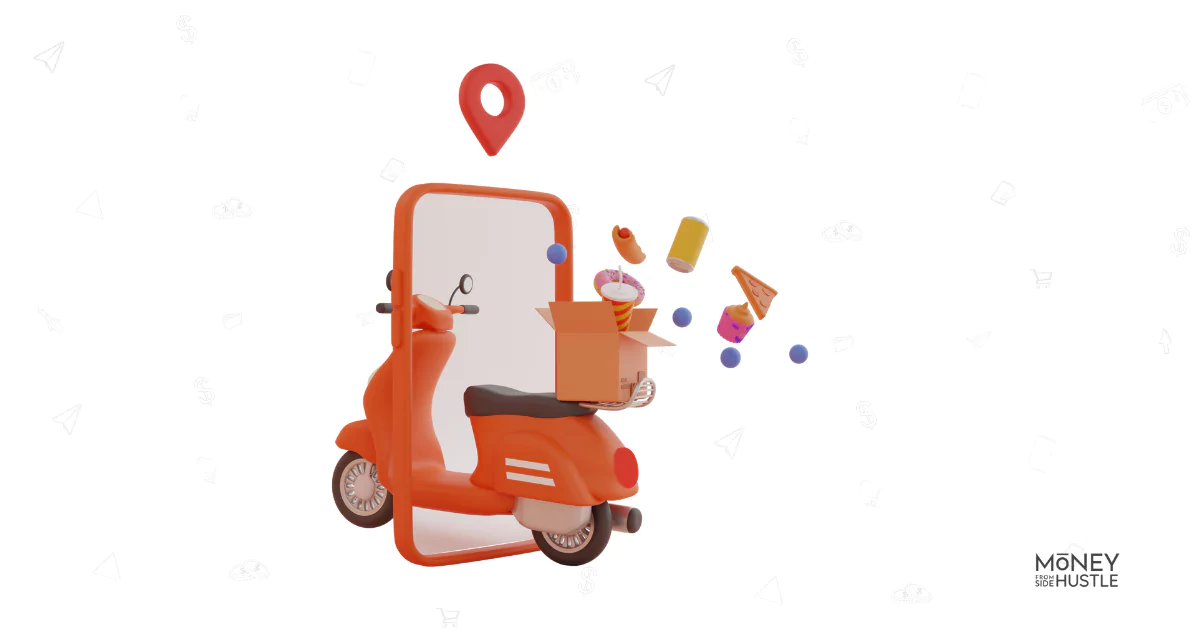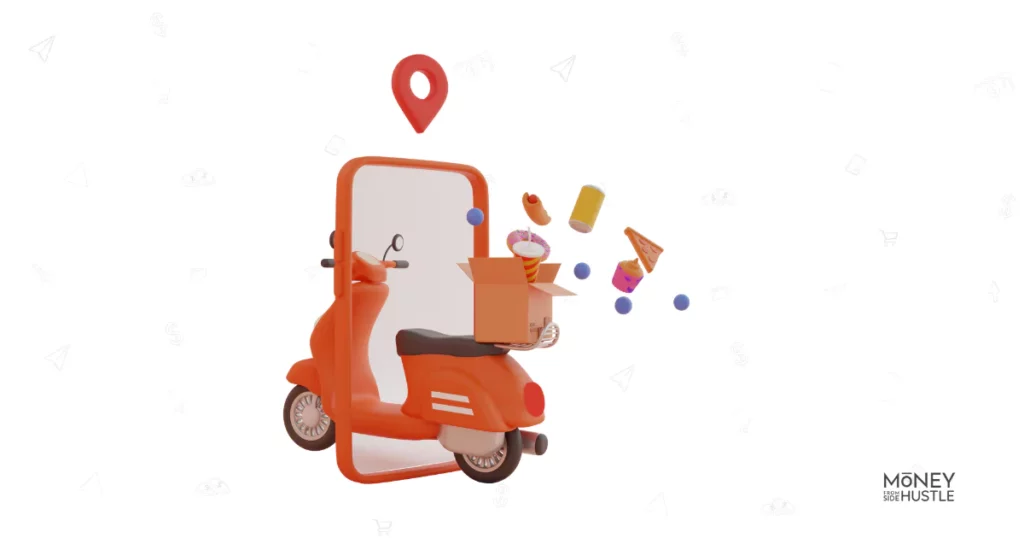 Also, in a few cities, the rates per delivery are better than in others. You can get paid same day or next day for the work done.
Plus, all the tips are yours to keep, but they are mostly available to you after a few days since the apps give customers time to change tips.
On average, you can make $12 to $17 per hour doing food delivery. So you need to put in 3 to 4 hours of work to get your required $50 amount.
The best of food delivery apps include:
---
8. Shop & Deliver Groceries
Similar to food delivery, you can also make money by grocery shopping and delivery.
Sign up for Instacart, and you have different options to make money:
Shop the grocery orders
Deliver the grocery orders
Shop and deliver grocery orders
If you are not interested in delivering food but wants to make some quick cash while you are shopping for yourself, you can take a shopping order and make around $5 for an average order.
Similarly, if you are not interested in shopping but only delivery, you can just choose to deliver the groceries. For that you can make on average $5.
If you choose to do both shopping and delivery, you can make $9 to $10 per order on average.
On top of that, all the tips you get are yours to keep.
---
9. Pet Sitting For 50 Bucks
Pet sitting is another simple job you can do to make $50 within a day. Petsitting jobs are especially easy peasy for people who love spending time with pets.
So, if you are one of those people who enjoy the company of pets, you can choose to do pet sitting or walking to meet your money needs.
You can look for a job in the neighborhood or try Rover for the job.
You can even plan trips to farms and advertise to multiple dog owners. That way, you can make good bucks; all you have to do is rent a place for a day and plan some activities.
There is another less appealing job in the town, where you can make cash by collecting pet poop in yards. You can charge weekly or per collection, depending on the size of the yard.
---
10. Test Websites & Apps
Another odd job to make cash online is testing websites and apps. As a website tester, your job will be to look for any mistakes or bugs.
Many companies use real users to test any change in design or before launching new apps so that there is no issue in live site.
They are willing to pay users for these tests. Each test comes with a set of things to do, and once you have completed the test, you will provide a detailed response.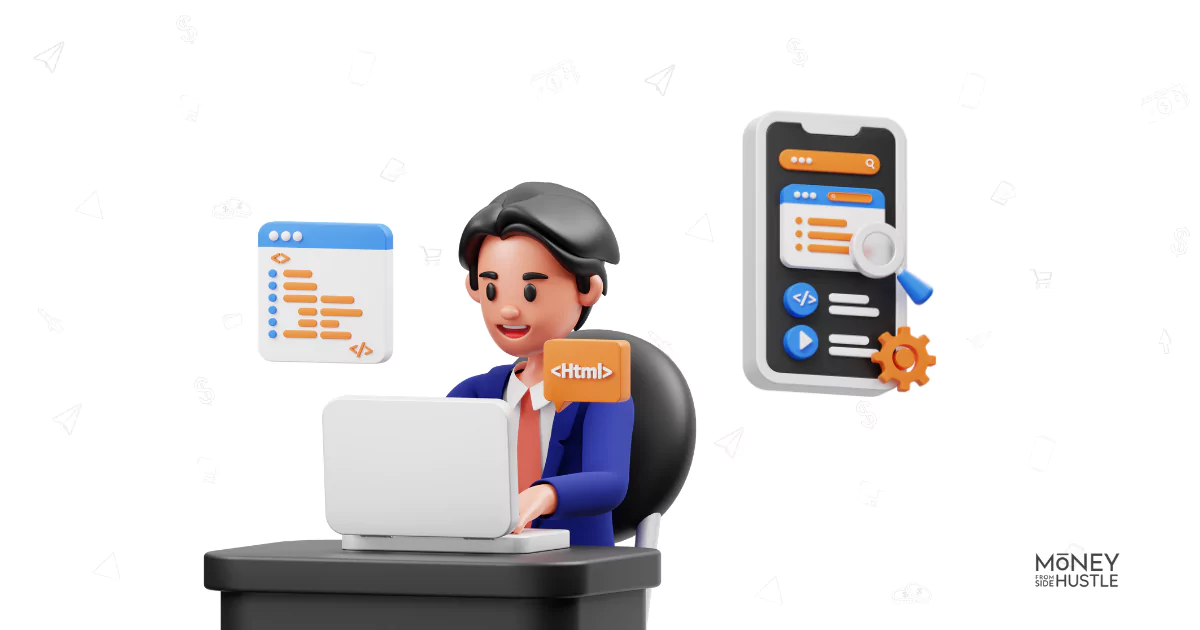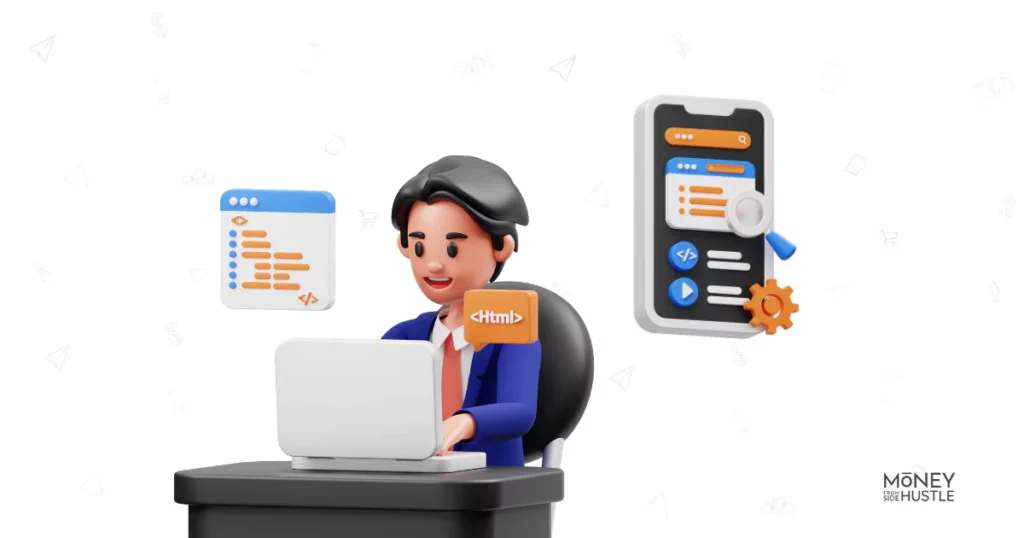 You can get more rewards if you can find additional bugs.
To get started with this job, you need to sign up with websites like User Testing and give a sample test.
Once qualified, you can start getting real paying jobs. Each test can pay you $5 to $10 for 15 to 20 minutes of work. In my experience, more than a test, you spend more time on the reports. So, keep in mind that time when you consider earning per hour.
---
11. Baby Sitting
Baby sitting is one of the first jobs for many people. It is an easy and easily available job that you can find in your neighbor's houses.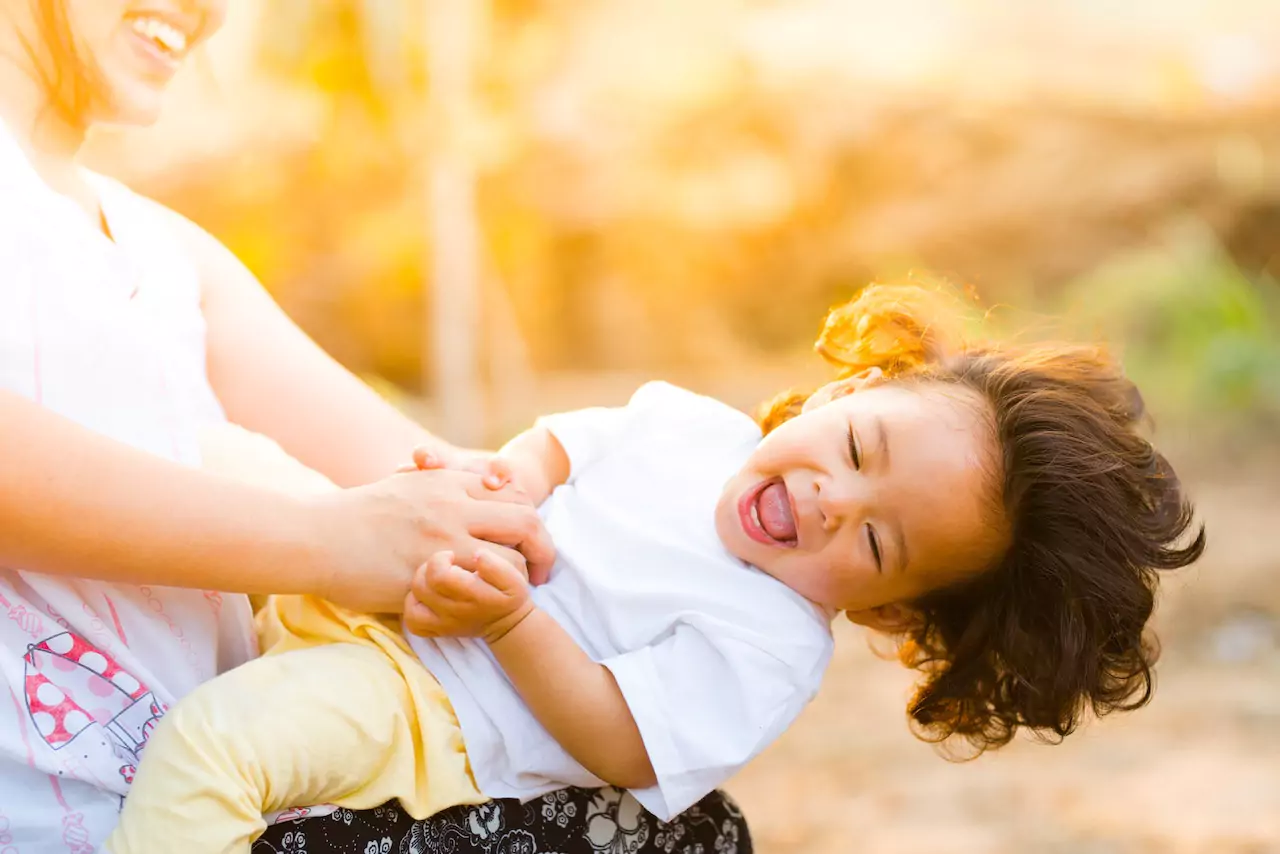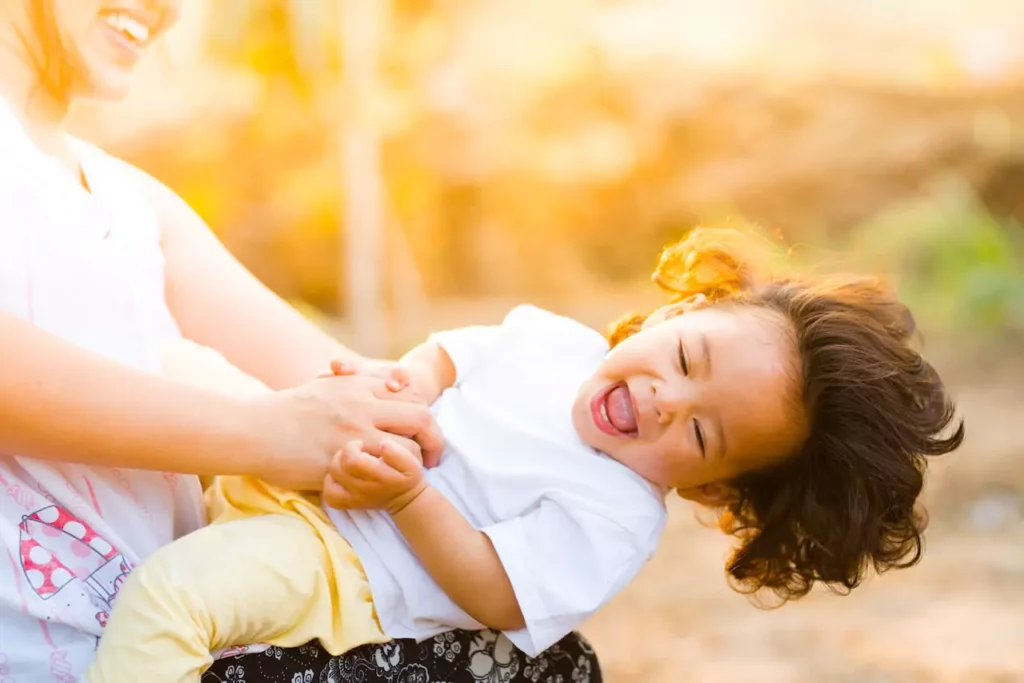 If you have younger siblings at home, it will be much easier as you already have experience handling kids. When doing babysitting, follow all the instructions provided by parents, like:
Maintaining feeding time
Sleep routine
Keep the playing area clean
If you take care of multiple kids in a home, you can make more money at the same time.
---
12. HouseSitting
Housesitting jobs can make you good money if you can find one. Families who have to leave their homes for different reasons like vacations want someone to be at their homes in their absence.
Housesitter's job is to stay at home and do small tasks like watering plants or taking care of pets if there are any.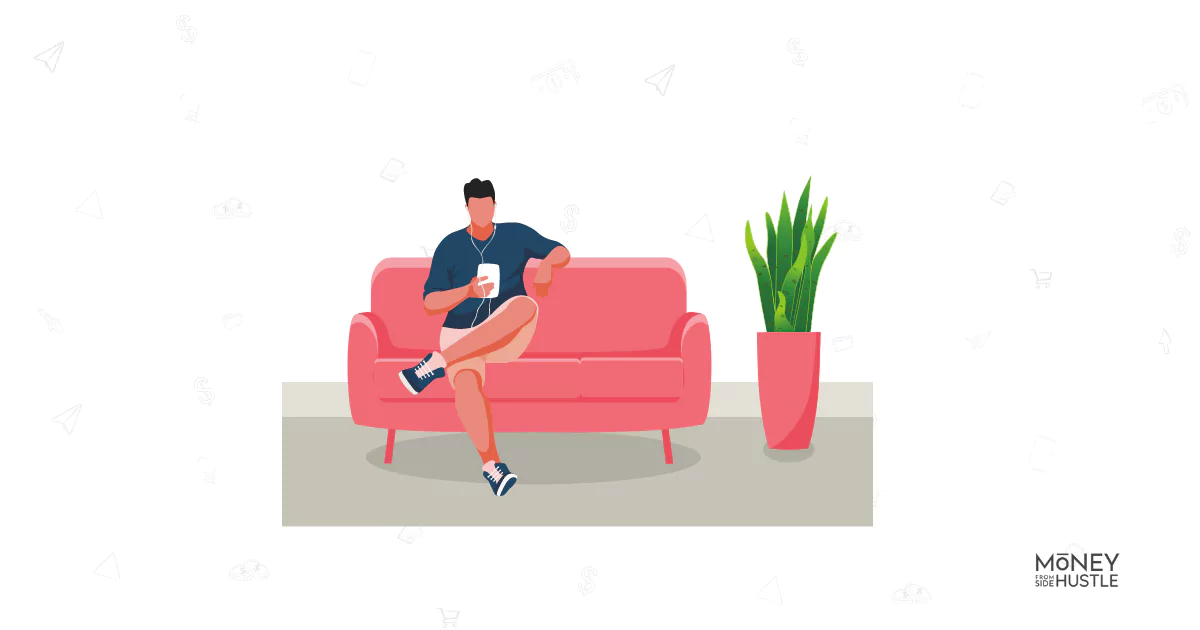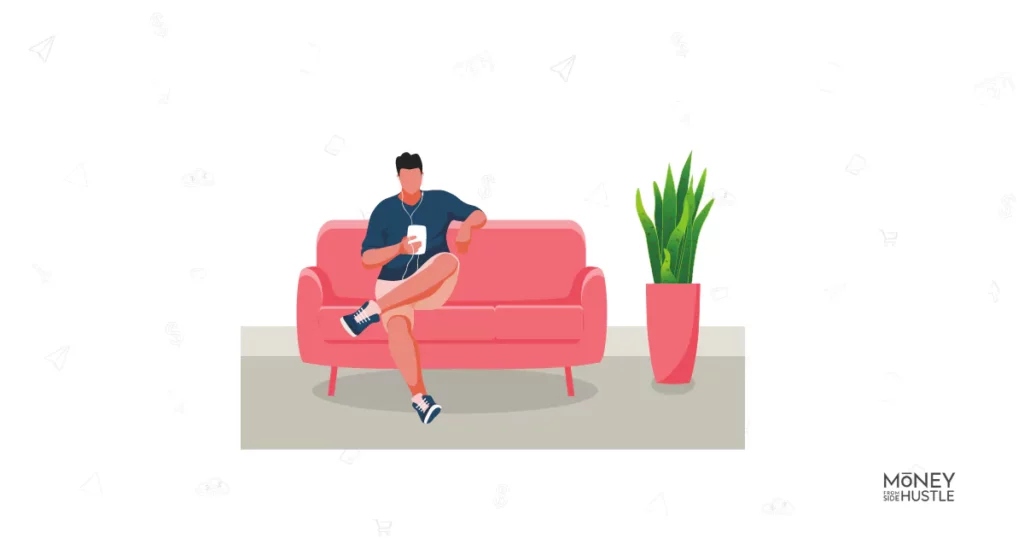 You need to make sure the lights are switched on to discourage burglaries.
Housesitting jobs are popular among tourists who take on housesitting jobs while visiting to save on accommodation.
Housesitting jobs pay $27/hour on average, so you can make your required 50 bucks in just two hours.
---
13. Do Small Gigs To Earn $50 Immediately
If you are in urgent need of 50 dollars, doing small gigs around your home can be the best option as you can get cash in hand for these jobs.
You can offer any type of service, like snow removal in winter, leaf racking, or grass mowing.
There are many apps like TaskRabbit that you can use to find such tasks.
You can go on these platforms and list the services you offer or apply for the jobs posted on the apps. Once you get a job, make sure to do a good job so that you have good ratings and get more work in the future.
---
14. Sell Things You Don't Need
For quick 50 bucks, you can sell stuff you don't need anymore. There are always things lying around at home you will never be using again. But we are always reluctant to get rid of such things.
You can find the things in your garage and free up some space while making extra cash.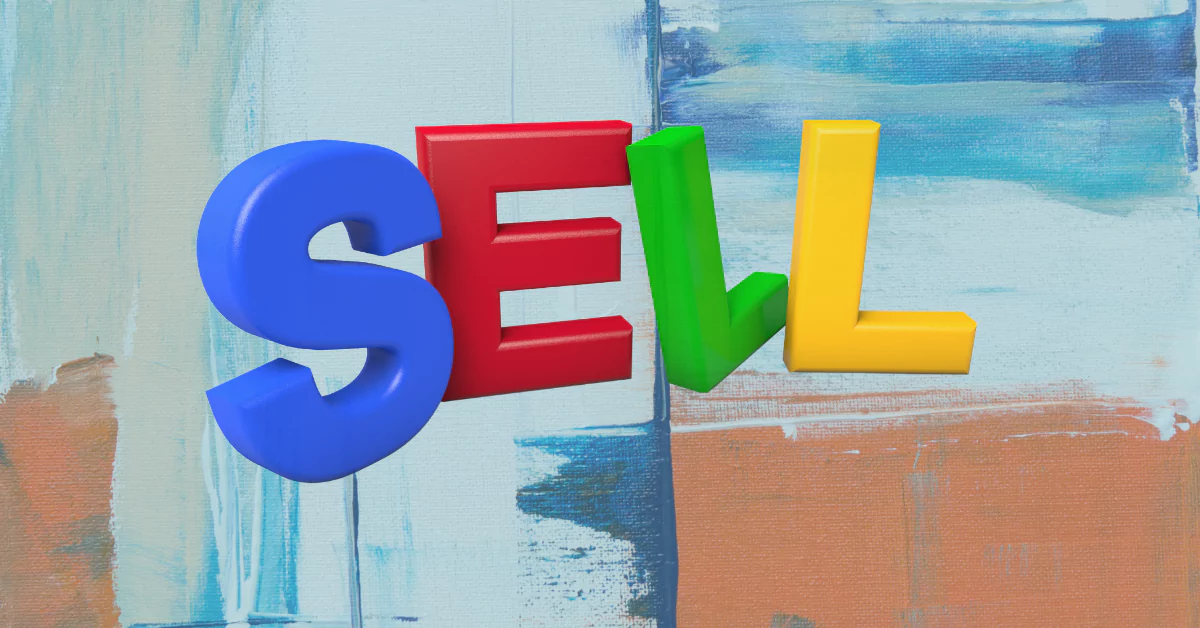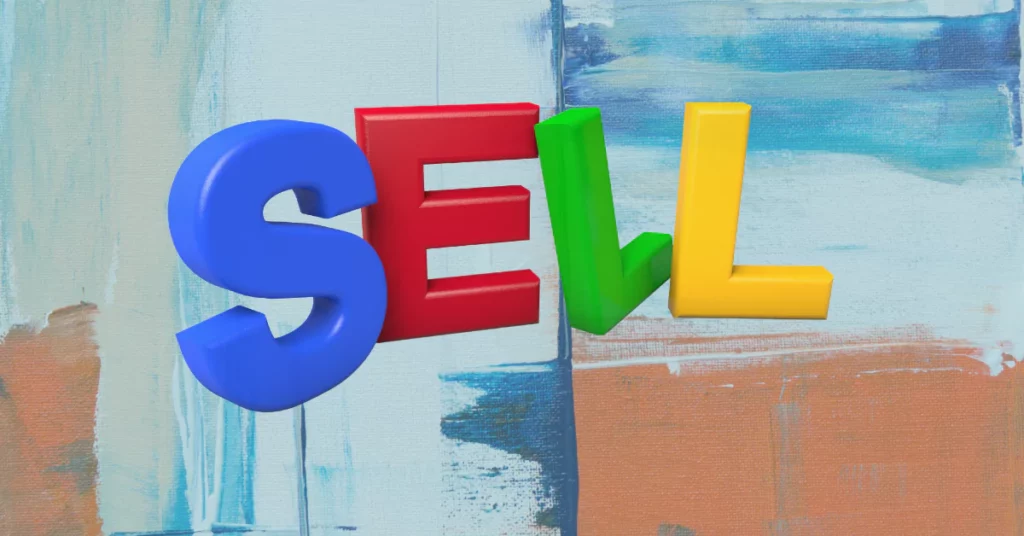 There are things like an old bike you never used or old sports equipment you no longer use, which can be of use to someone else.
So while selling such stuff, you are giving new life to the items and making cash in the process.
---
15. Rent Your Home At Airbnb
You can make some quick money by renting your home space if you have one. There is an option to rent your single room or the complete home if you have an extra home.
You don't have to find the guest or deal with payments. Just list your space on the Airbnb site, and anyone interested can book it.
You need to be detailed with the listing and provide all the information about the space and amenities provided.
With a single-day rental, you can make $50 or more depending on the location and demand.
---
16. Rent Your Things
Other than your rooms on Airbnb, you can rent other things you use occasionally. There are many things like trekking tents, RVs, or fishing gear that you don't need regularly.
You can put those things on rent and earn cash. There are many sites to rent these things.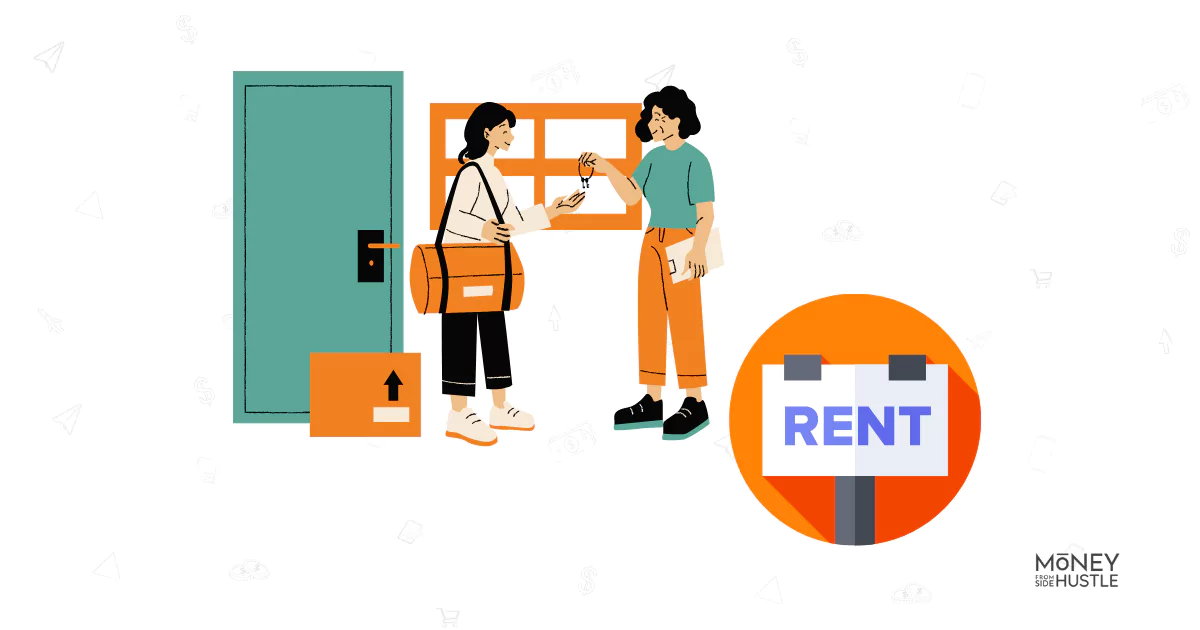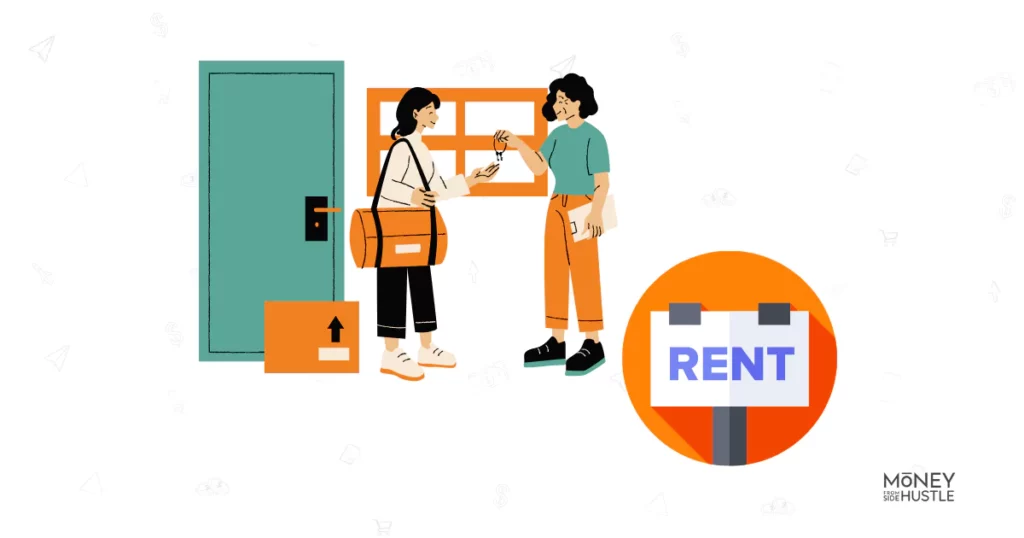 What is best is that you won't be dealing with anyone directly. The intermediate sites handle all the things like payment and insurance.
So, even if something happens to your items, they are insured.
---
17. Do Exercising For Money
A fun way to make money is getting paid for doing exercise.
There are many apps that pay you to stay fit. A few apps like Sweatcoin track each of your steps, and depending on the number of steps you take, you earn coins.
Once you have enough coins, you can redeem them for in-app purchases.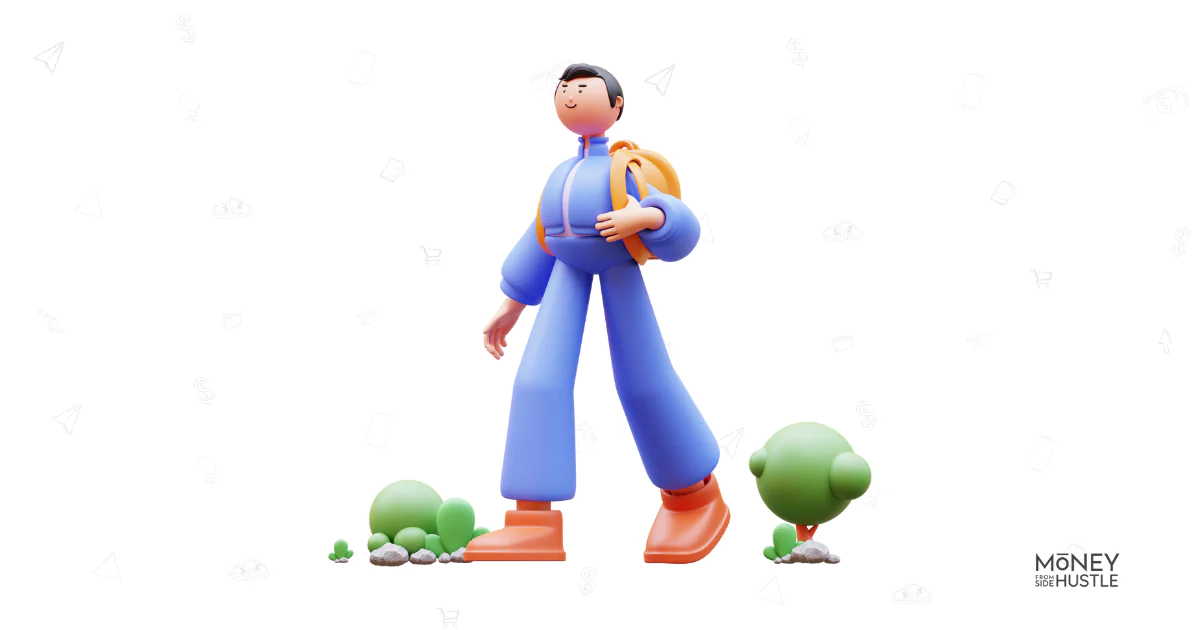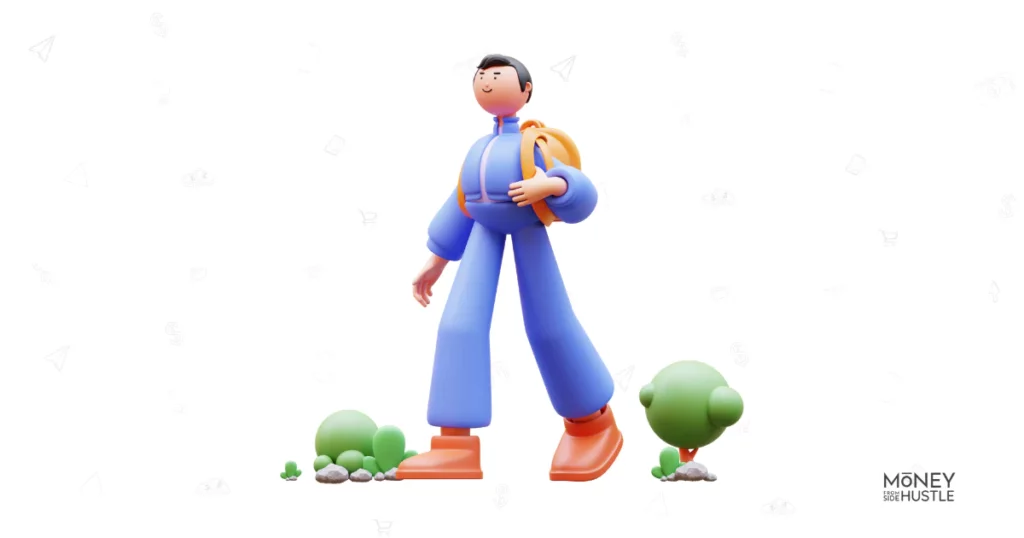 Another way to make cash through these fitness apps is by betting on your goals. For example, on HealthyWage, you can take a bet on how much weight you want to lose in a timeframe, and if you hit your goal, you take the prize otherwise, you lose bet money.
A monetary reward can motivate you to stay focused on your fitness goals.
---
18. Borrow $50 For Urgent Need
When you need $50 right now but don't have time to earn that, borrowing that money might be your best bet.
You can borrow $50 from friends of the family. Just make sure to return as soon as possible.
You can also lend money from many financial companies like M1Finance. Many companies like Albert also give you pre-payday loans.
While taking loans can be a good option for easy cash, keep in mind to return any loan on time as you might end up paying more interest.
---
19. Use Cashback Apps
You can save a lot of money with cashback apps, and every dollar saved is equal to a dollar earned. When you do the shopping, there are many apps that help you get back a part of it as cashback.
These apps have collaborated with brands and for sending customers to brands, they get a share of sale.
You get a part of that commission from them as their user. It's a win-win for all the parties involved.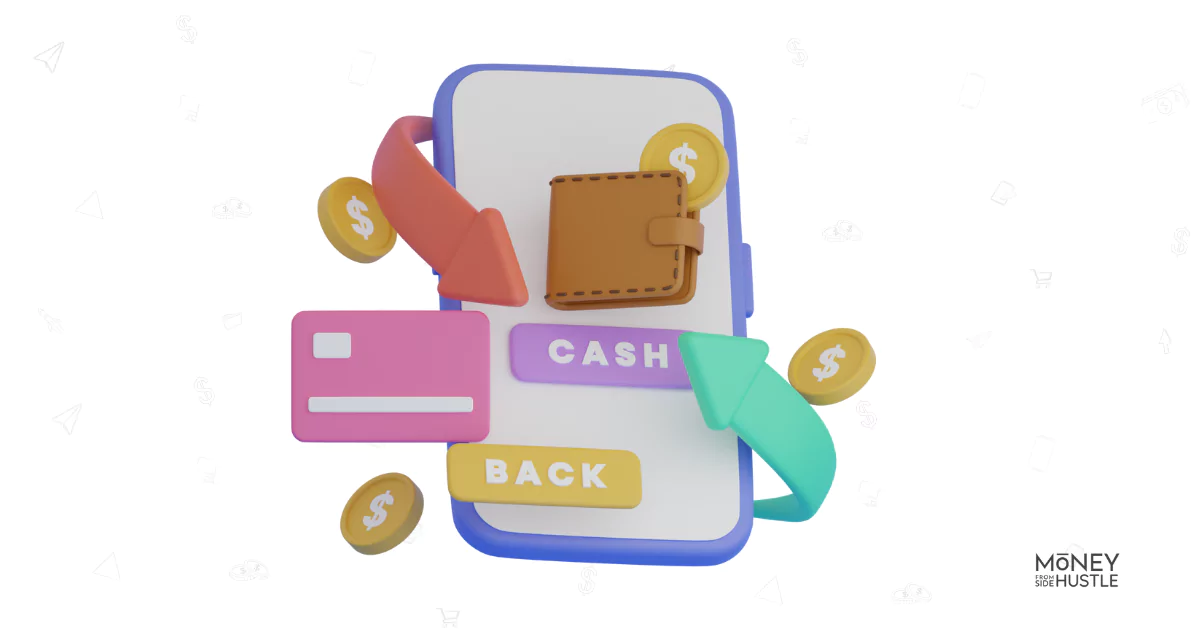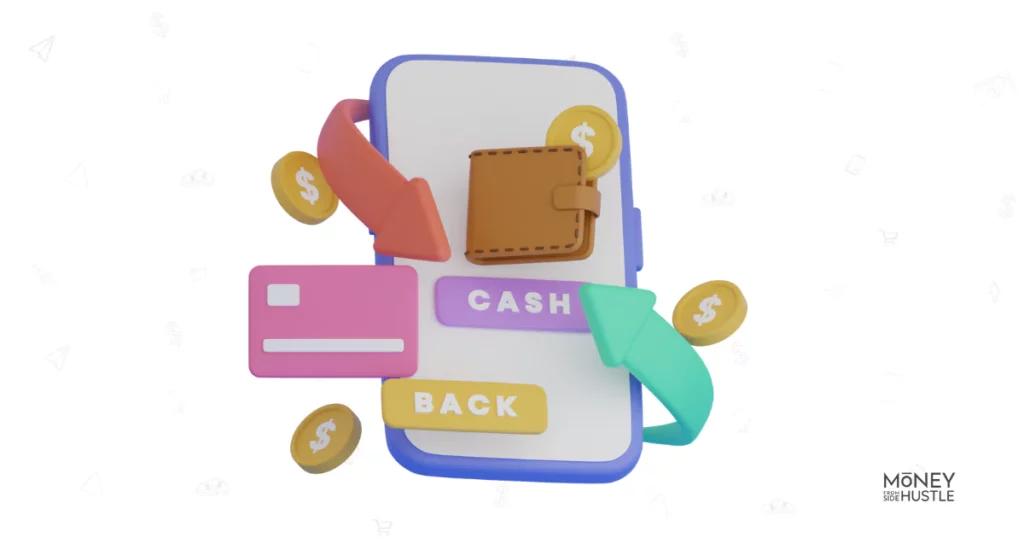 I personally love to use cashback apps, as you can save, on average, 2 to 10% money every time you shop.
This is the money you were going to spend anyways, so even if you get a fraction of it back, that is free money.
Here is the list of best apps that you can use to save money:
---
20. Join Focus Groups
Surveys pays you less but if you can join research studies or focus groups, you can make upto $200 in a single sitting.
Focus group studies take around 2 hours, and you can make $50 to $100 an hour. However, you need to apply to a lot of studies before you qualify for one. So keep that time in your calculational, and your final per-hour earnings will be lower.
That being said, it is still a great opportunity to make good cash if you can qualify. The studies are mostly simple and focused on the products or services of a company.
Compared to the surveys, here, there is a limited number of participants, and you need to be very thorough with the answers.
With these studies, you can also help shape the future of products and services. If you get selected for a market research study, you can make $50 quickly in single participation.
To get started in this direction, Respondent is the best company.
---
21. Teach English
If you are a native English speaker, there are many opportunities to make money teaching English to kids.
Many people from not English speaking countries hire English speakers to teach their kids basic English.
Many platforms like VIPKids and Magicears offer these services. You can join one of these apps and start making money while teaching young kids.
To get started, you need to pass a test and interview. Once selected, you can select the slots you want to teach and then take classes as per the predefined curriculum.
As an English teacher, you can easily earn $20 to $27 per hour, and with two hours of teaching every day, you will be making $50 daily.
---
22. Donate Plasma For Fast $50
One of the easiest and most noble ways to make money is donating plasma, and you can easily make $50 with a single sitting.
While donating plasma, you will be making money and helping someone in need.
Before donating plasma, you need to undergo mandatory health checks, and once qualified, you can donate plasma two times a week.
First time donors get special offers and they can make upto $100 or more in first sitting.
Every sitting is around 30 to 60 minutes, and you won't feel anything if you are healthy. It is a side hustle many healthy individuals have taken up, and there are many plasma donation centers throughout the country you can choose from.
---
23. Take Mystery Shopping Gigs
Mystery shopping gigs can be another good source of money for people who love shopping.
Many companies hire freelance contractors like you to do these gigs where they want to collect different types of unbiased data about their stores and branches.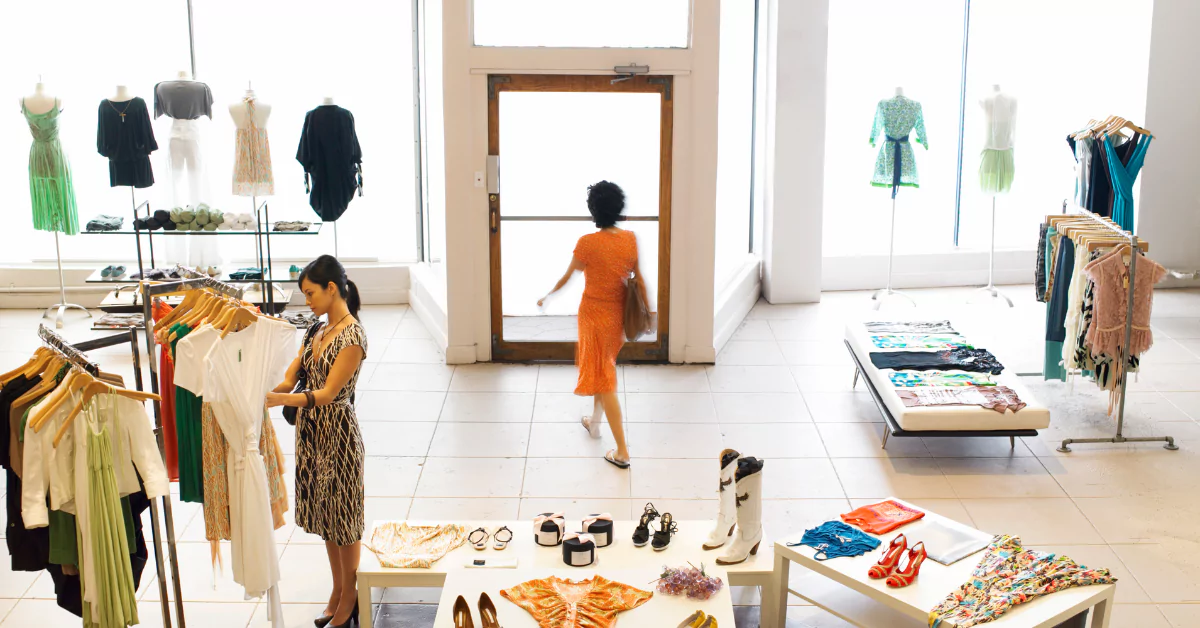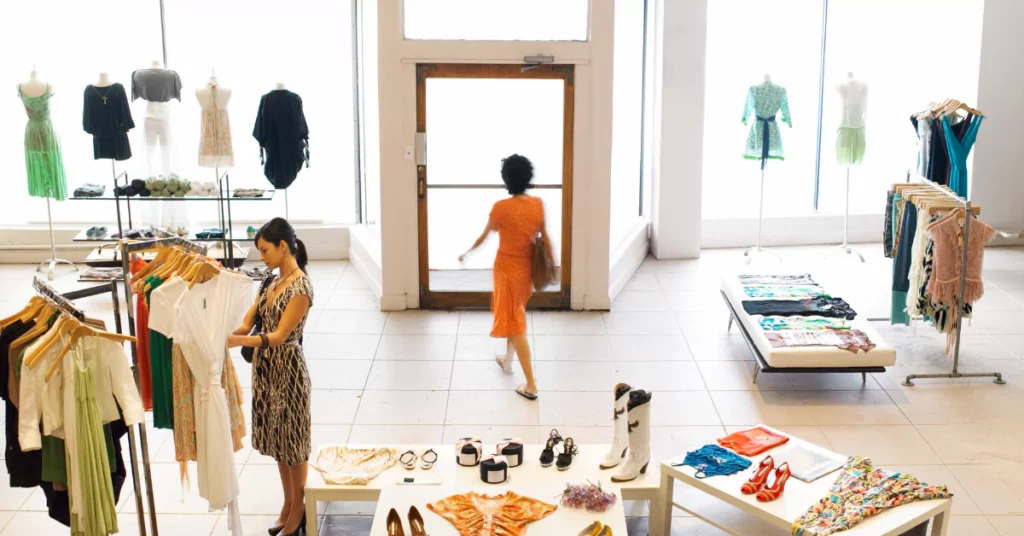 You will be provided with a list of different tasks like:
Looking for staff behaviour and knowledge
Inventory
Food tasting in restaurants
Taking pictures
Once you have completed the tasks and provided a detailed report of your findings, you can get paid your predefined charges.
On average, mystery shopping gigs pays $5 to $10 per gig and if you are already at a store, you can easily make those dollars.
However, for your aim of $50, you need to take up multiple gigs, or you can combine multiple of these side hustles.
---
24. Make Money Doing Things You Are Already Doing
There are many things you do already that can fetch you $50 or more. A few of these things you do just for fun and other as daily routine, but you never realise that there is earning potential in those things.
Here are a few such things:
Watching videos: You can watch videos and ads and make money doing that. There are many websites that help you make cash by watching videos.
Search the internet: Yes! Browsing the internet can make you money. Here are different ways to make money by surfing the internet.
Read emails for money: Another uncommon way to make money is through reading paid emails. Many companies pay you to read their promotional emails.
Listen to songs and make money: Listening to music and making money can be quite exciting, and you can actually do it.
---
For people who have unlimited internet bandwidth, sharing your internet data can be a way of making some extra cash.
By sharing your unused bandwidth, you can easily make $50 or more every month.
Many companies and individuals want to use residential IP addresses to bypass location and other restrictions for market research and price comparisons.
You can offer your internet to these companies through a middleman who does all the vigilance on your part.
The best of them include Honeygain, which is quite popular.
Combine Multiple Of These To Get $50 Quickly
So you have multiple options to get quickly to 50 dollars. You can use online apps to do some freelance work or choose to do some local gigs for fast cash.
Depending on your skills and comfort levels, you can choose the best of these or combine multiple of them.
And you don't have to stop at $50. You can keep using these side hustles to create an extra source of income in your free time.
Here are more ways to make money:
FAQs
How can I make 50$ right now?
If you need $50 right now, getting a loan can be your best option. There are many other ways listed here to make money quickly, but they all take some time. A few, like freelance writing, can take hours, while others, like playing games, may take days. On the other hand, getting a payday loan or borrowing money from lenders can be done immediately.
How can I get $50 for free on PayPal?
If you are looking for PayPal cash, then using apps that pay in PayPal is your option as offline tasks such as doing local gigs or delivering food with pay you in cash or direct deposit to the bank. Apps like Survey junkie and Branded Surveys all have the option of PayPal checkout. Once you have earned enough money (points), you can request PayPal checkout.
How can I make $50 a day legit?
If you want to make $50 daily, there are many ways, but creating a passive source of income that brings in 50 bucks daily is a better option. You can create a digital product like a planner and keep on raking in money passively with only advertising efforts.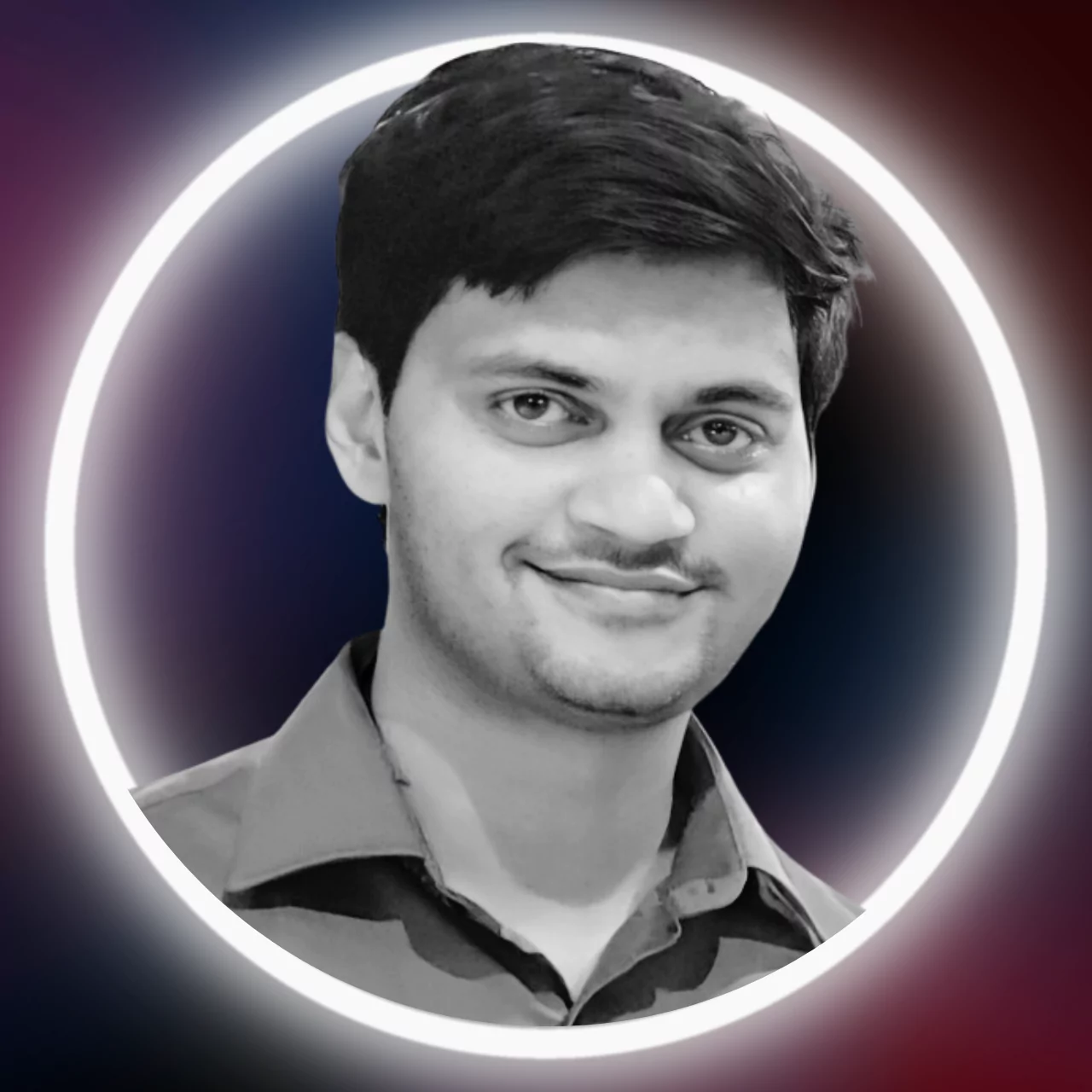 Sumeet is a Certified Financial Education Instructor℠ (CFEI®) and founder of MoneyFromSideHustle. He is an experienced side hustler who replaced his full-time income with side hustles. His work has been quoted on major finance websites like CNBC, Yahoo! Finance, GOBankingRates, CEOBlogNation, SideHustleNation, and more. He has helped thousands of people find side hustles and is here to help you find your extra source of income. More about him.