This post may contain affiliate links from which I may earn a commission without any cost to you. Read our policy for details.
Are you looking for ways to make quick cash? Want to make $600 quickly for an unexpected bill or want some money for your saving fund? Whatever the reason, there are many easy ways to make quick cash in today's gig economy.
This article will discuss various ways to make a fast $600. Some are online, and some are offline; a few need specialized skills you might have from your primary job, and few are doable for everyone. Whether you are a tech enthusiast, outdoor lover, or just have some spare time in your hand, I have something suitable for everyone on this list.
A few ways can make you $600 in a few days or weeks, while others may take longer, like taking surveys. But they are easier to do and don't take much time. You can always club multiple ways to get to your goals faster if you have time.
Let's get started!
Short-term tricks can give quick cash. For lasting side income, find a hustle that matches your skills and lifestyle. Invest time and effort. Use my guide, created from extensive research, to help you navigate this process.
Online Opportunities to Make $600 Fast
In today's era, work-from-home opportunities to make money online are abundant, and you can also leverage them to make some quick cash.
1. Selling Digital Products Online
Selling digital products of different types like ebooks, printable, online courses, etc. can give you huge returns. Though for beginners this may not be the fastest way to make $600, but you can reap rewards long after you have put in the work one time.
For people who have a following on social media, have an email list, or own a blog, selling digital products can lead to immediate returns.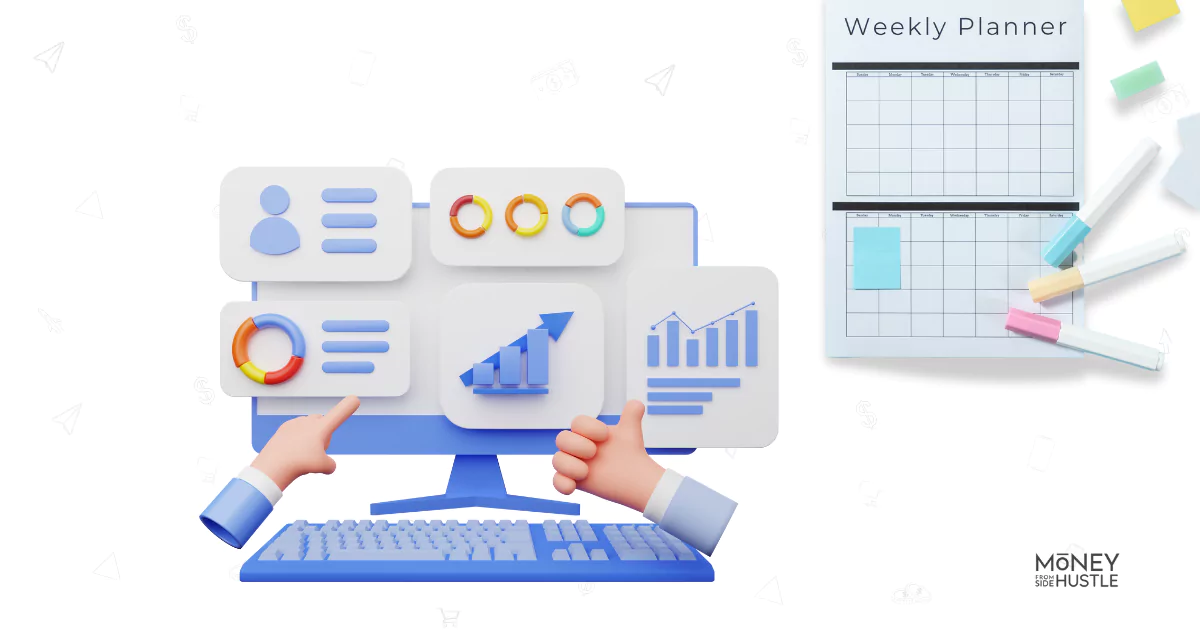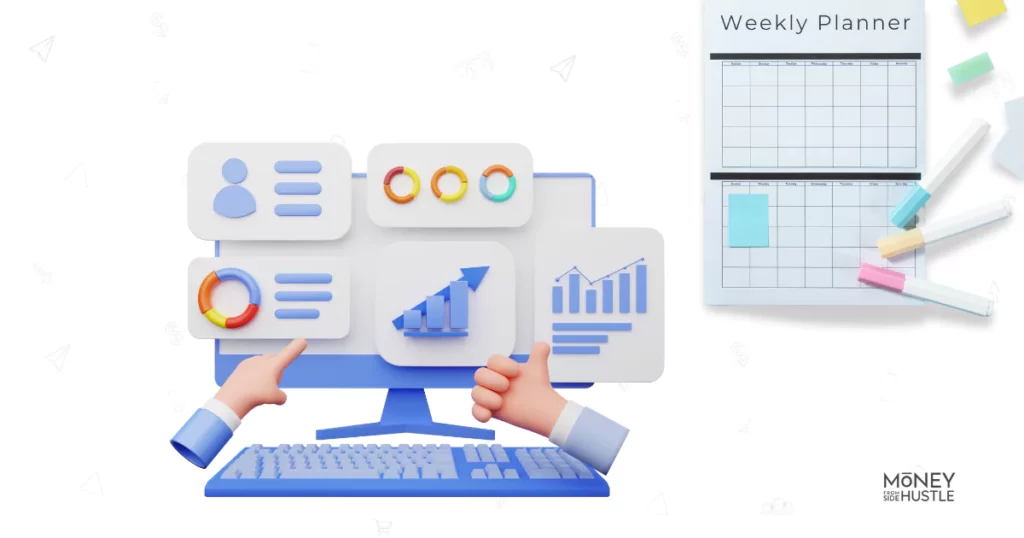 If you can make 1000 people land on your selling page with an average 5% conversion rate, you can quickly make $600 with a $12 priced product. Digital planners or calendars can be easily sold in this price range and are easy to make.
You can even sell courses worth hundreds of dollars, but they require much effort.
How much time to make $600 fast
It all depends on the number of people you can drive to your sales page and your product's price. For example, as we discussed above, if your product price is $12 and a conversion rate of 5%, If you are getting 100 people each day, you will need ten days to make $600. I have even taken courses for $600, so their creators make $600 in a few minutes, but to reach that point, they had to develop expertise and market their product effectively.
---
2. Freelance Work
Freelance work can get you quick cash if you have the skill for it. You can offer services like writing, proofreading, editing, and graphic designing on many freelance platforms.
Many platforms like Fiverr and Upwork connect freelancers with clients who need their services. You can bid for the posted jobs and clients can also contact the freelancers.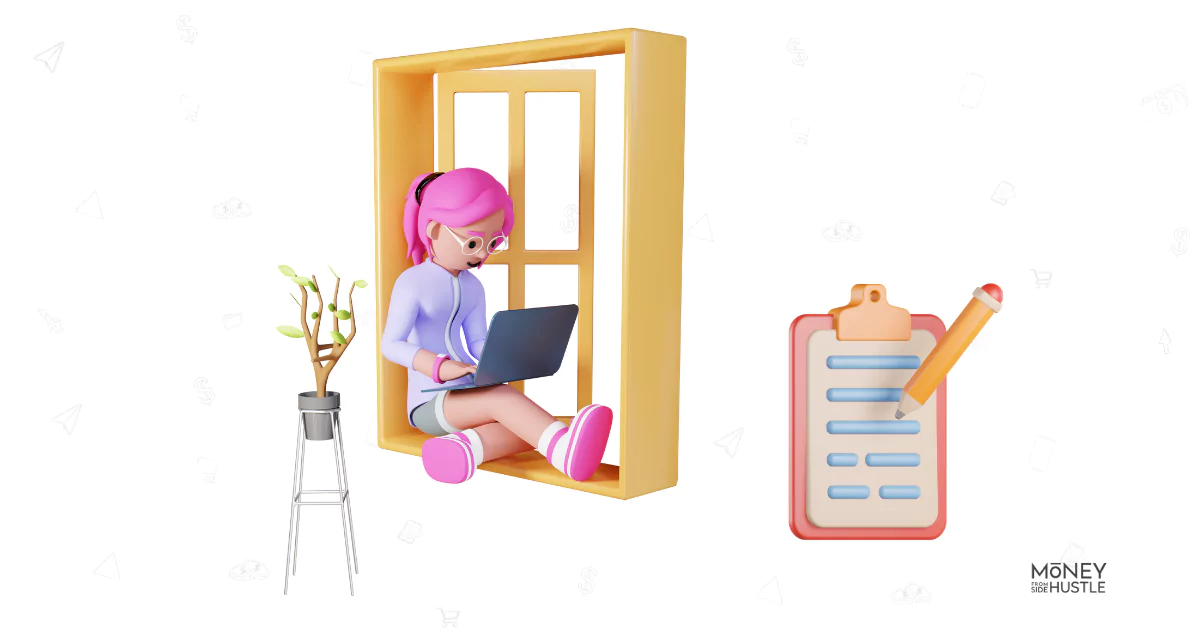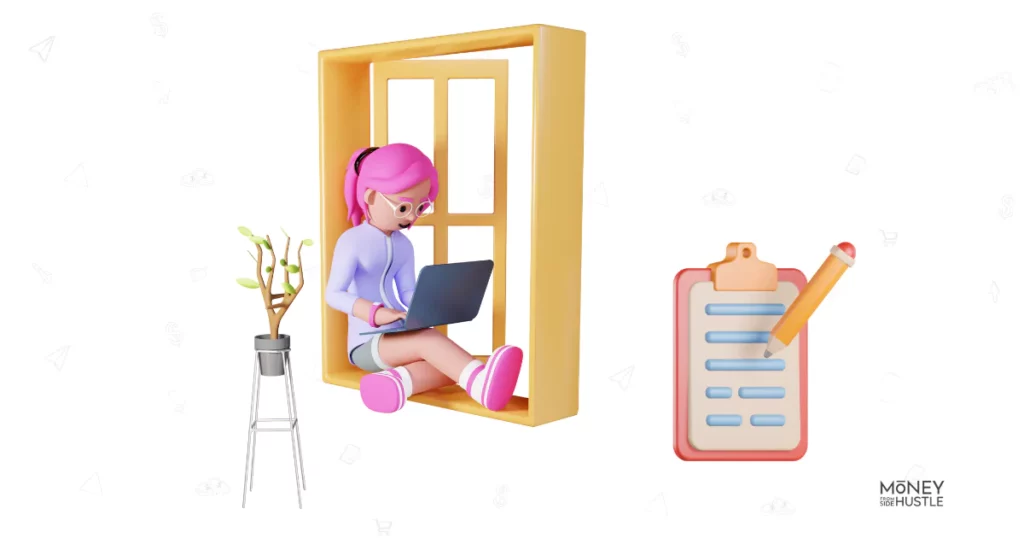 To be able to get work, you need to have a good portfolio of work with positive reviews. If you are just starting out, you must show clients the sample work. Still most beginners are underpaid and you need to put in more effort for the lower pay.
Once you have enough positive reviews, you can start charging better rates.
How long to make $600 with freelancing
Freelancers can make $25 to $35 per hour based on their job and experience. Even beginners can get around $20 per hour, so it will take them 30 hours to make $600.
---
3. Online Tutoring
If you have expertise in a subject, you can teach on many platforms like Udemy or Chegg. You can create courses and teach your subject.
Native English speakers can even make money teaching English to kids under the age of 12 years. You just need to have a graduate degree and a basic teaching certification.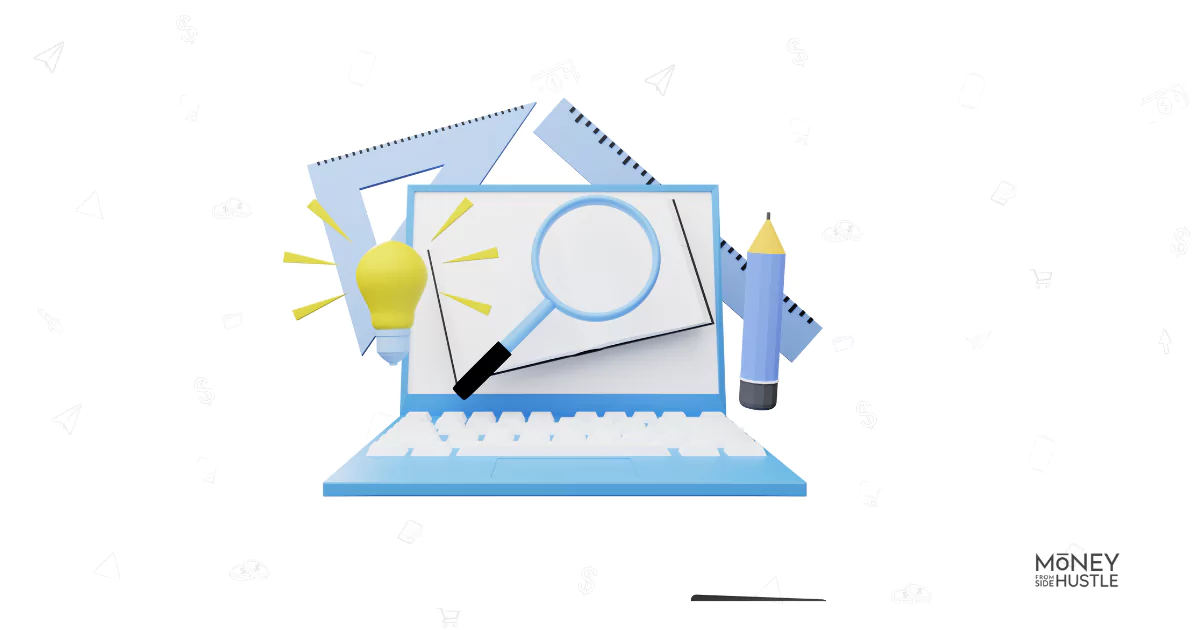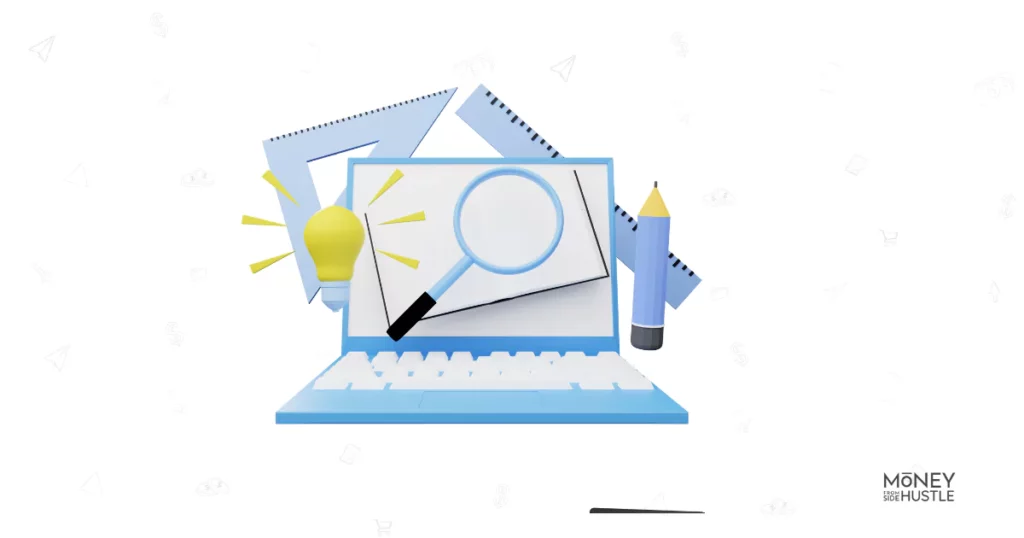 Platforms like Magicears pay people to teach English to kids across the world. You need to apply to get started, and they will interview you. Once qualified, you can choose your slots and start teaching the predefined curriculum.
Time to make $600 by teaching online
If you teach your courses, it will depend on how many students are enrolled. However, if you choose to teach with Magicears or VIPKids, you can make around $20 per hour, which will take 30 hours. If you are taking 4 hours slots each day, you can make $600 in a week.
---
4. Online Surveys
Online surveys are the easiest way to make money online, but I will be upfront that you can not make $600 quickly with this method. More like $50 per app in a month is a realistic figure I used to make.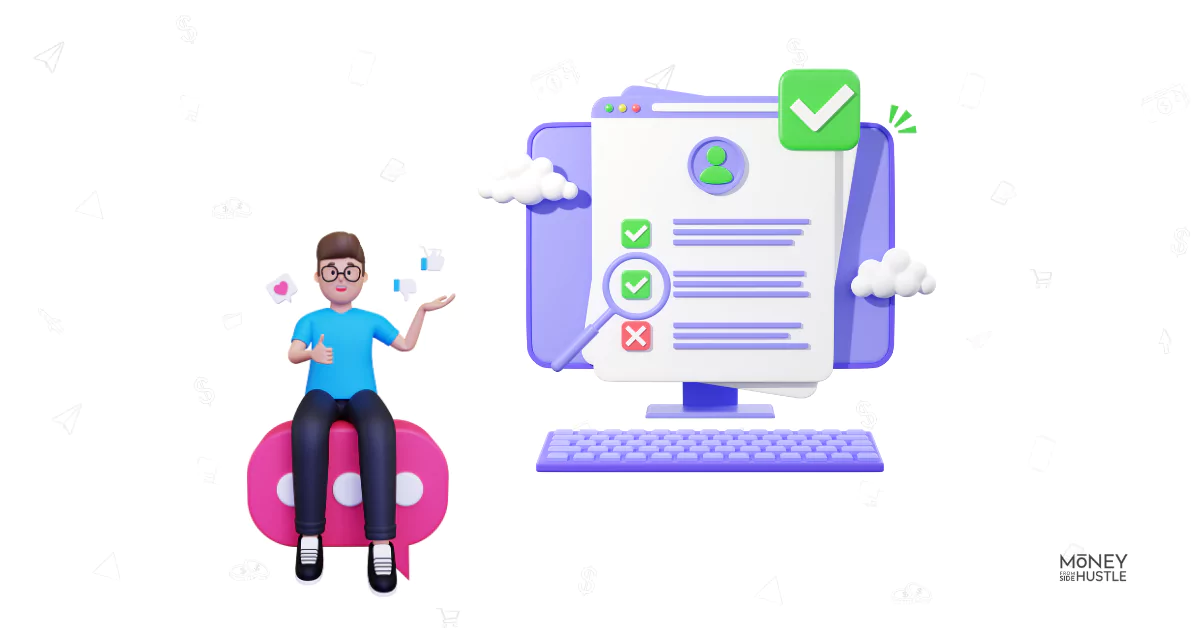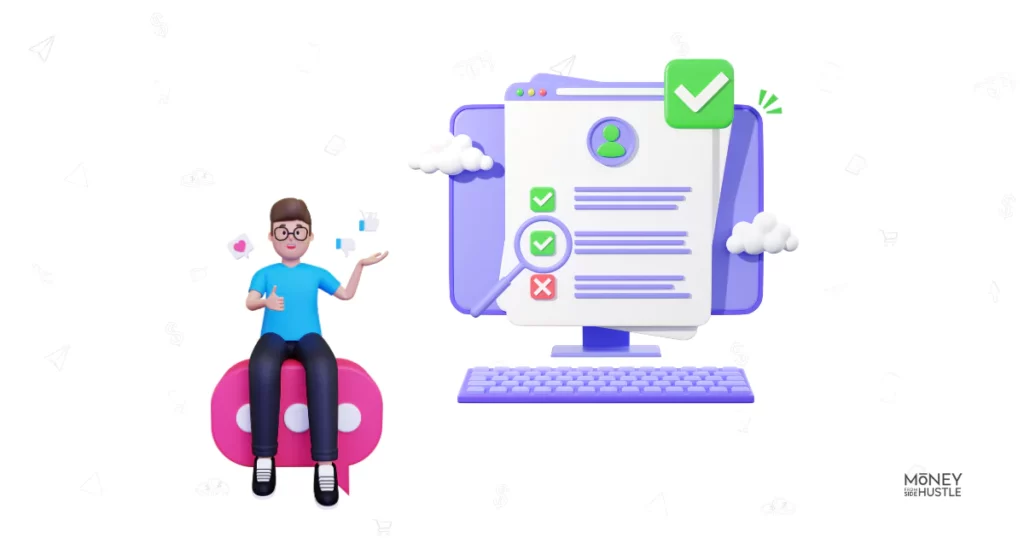 So why this is still in this list?
Because this is the method many beginners are comfortable with (at least I was) because most other ways, like freelancing, might feel intimidating initially. But once you make your first dollar online, you grow confident and move on to other ways.
Plus, it is almost free money you can make in your spare time, like when traveling, as it does not require you to focus your attention. This money you can put forwards to your goal of making $600.
The best survey sites to make money online include:
How much time it will take to make $600 with surveys
I used to make $50 with Inboxdollars while taking surveys every month. So it would have taken me a year to get to $600, but that was spare money I had for spending in my college days.
You might use multiple apps and spend more time increasing your earnings, but it will still take you a few months to make $600 with surveys.
---
5. Testing Websites and Apps
Testing websites and apps is another online job that is easy to do and is a legit way to make money. You can join many online platforms to get testing jobs. These websites have clients that need real users to test their websites and apps for different things like the user interface or any other issues.
To join these platforms, you need a simple desktop or laptop, an Internet connection, and a microphone in a few cases. They will do a sample test before you are given paid reviews.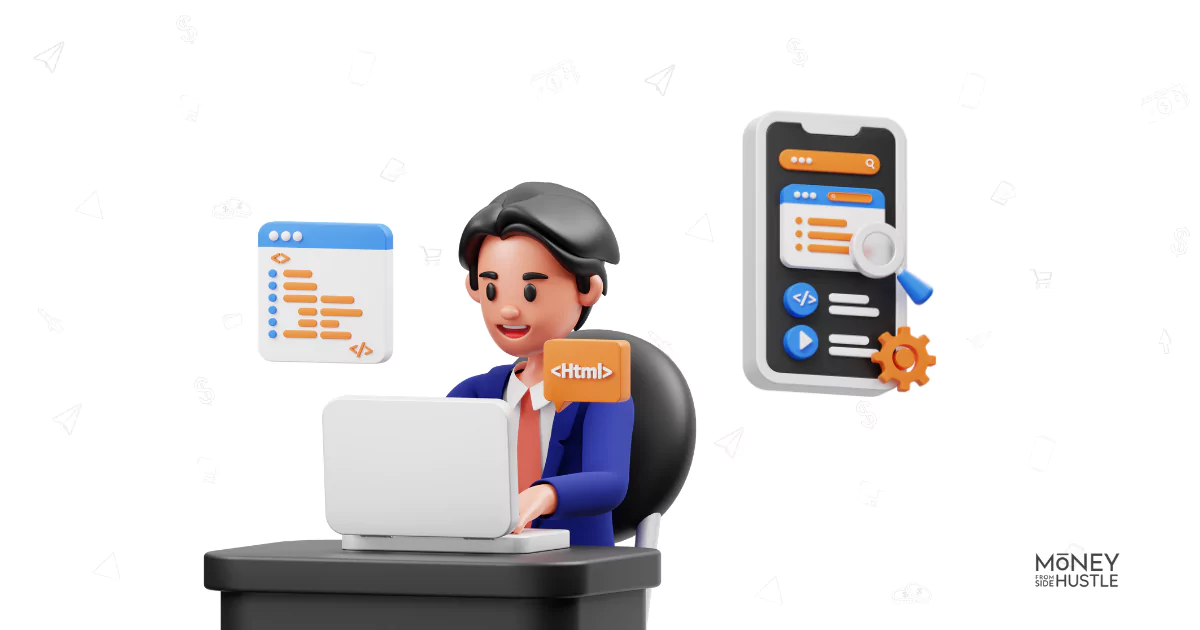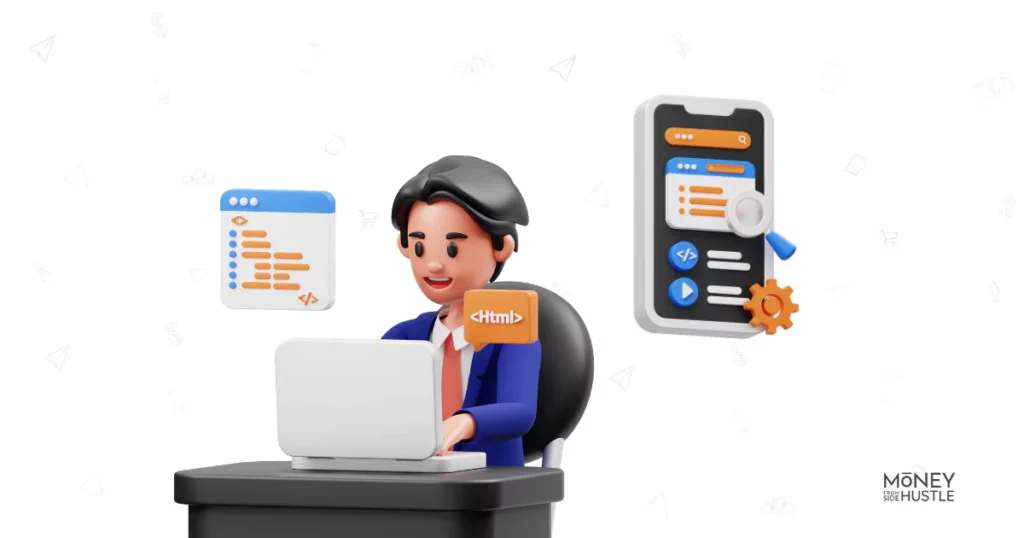 Once you qualify, your job will be to perform predefined tests like clicking on links, finding bugs in submitting a form, or any other issues. Once your job is done, you need to submit a detailed report, and you may get extra rewards for finding bugs.
How much time to make $600 with website testing
Many of these websites claim to pay $20 per hour. Realistically in my experience, you mostly get $5 per test and $10 rarely. Each test takes around 15 minutes and 10 minutes to report. So you will actually make around $10 to $15 per hour. It may take you 40 to 60 hours for making $600.
This is a low-paying job, but for people who don't know any better or cannot explore high-paying options, this is a decent gig to make extra cash without much effort.
---
6. Participating in Research Studies
Similar to surveys, you can participate in more advanced studies and make much more money for your opinion.
Many companies regularly conduct these studies to get feedback from the audience before launching their products or to improve them.
You can join a few of the many available focus group companies that do these studies for big companies.
All you need to do is sign up, look for the relevant opportunities, and apply to them. Once selected, you will be part of a study group that will answer a few detailed surveys.
You need to be honest and be thorough in your responses. Once you give the feedback, you will get paid in PayPal cash or gift cards.
The best place to find focus group studies is Respondent.
How long to make $600 with focus groups
A single study can make you $150 or more so you need four studies to get to $600. Each study takes around 1 to 2 hours. But it will take you longer to apply for the studies because, in my experience, you qualify for only one out of 10. So, if you are applying continuously to these studies, you can make $600 in a few weeks.
---
7. Become Virtual Assistant
You can make money online working from your home as a virtual assistant. A job a virtual assistant is to help their clients perform certain tasks.
These tasks might be:
Clerical work
Bookkeeping
Making notes
Appointment scheduling, and many more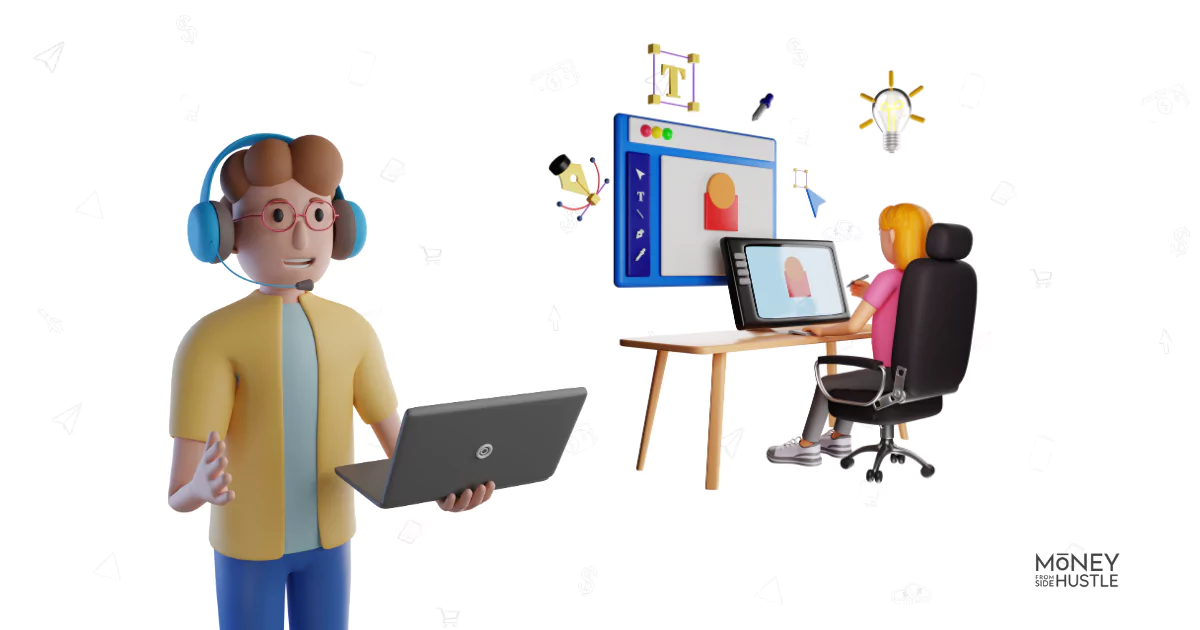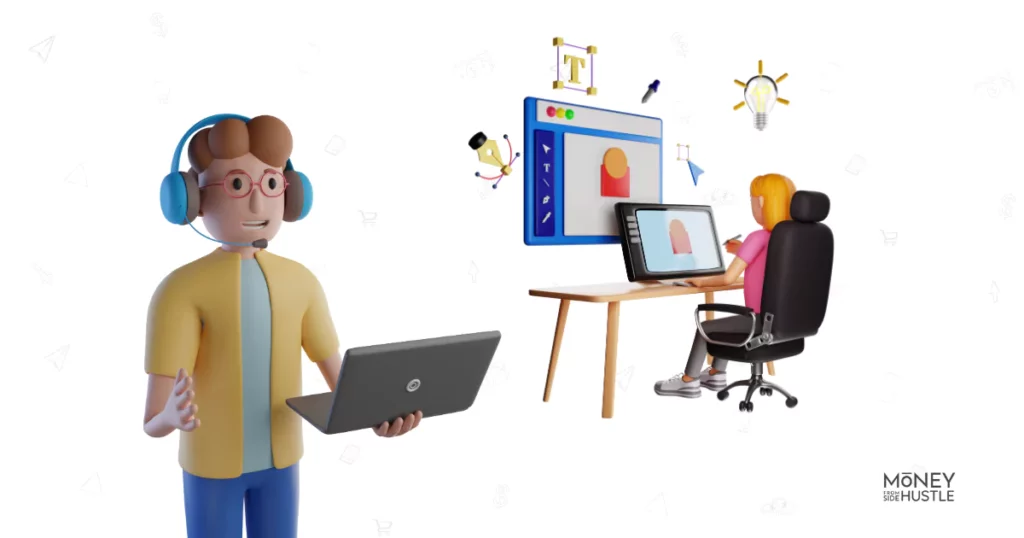 You can specialize in any of the fields and make much more money than a general assistant. You can work with as many clients as you want and take as much work as you can handle.
Here is a step-by-step guide to becoming a virtual assistant for beginners.
How long to make $600
According to Ziprecruiter, virtual assistants make $34/hour on average, but beginners will most likely make around $20 per hour. So it will take about 30 hours to reach your target of $600.
---
8. Play Online Games
If you love playing games on your mobile, you can make some cash while doing so. There are many online games that pay real money both on Android and iOS platforms.
All you need to do is download them and start playing. A few of them are free to play, and you win rewards like PayPal cash for playing these games.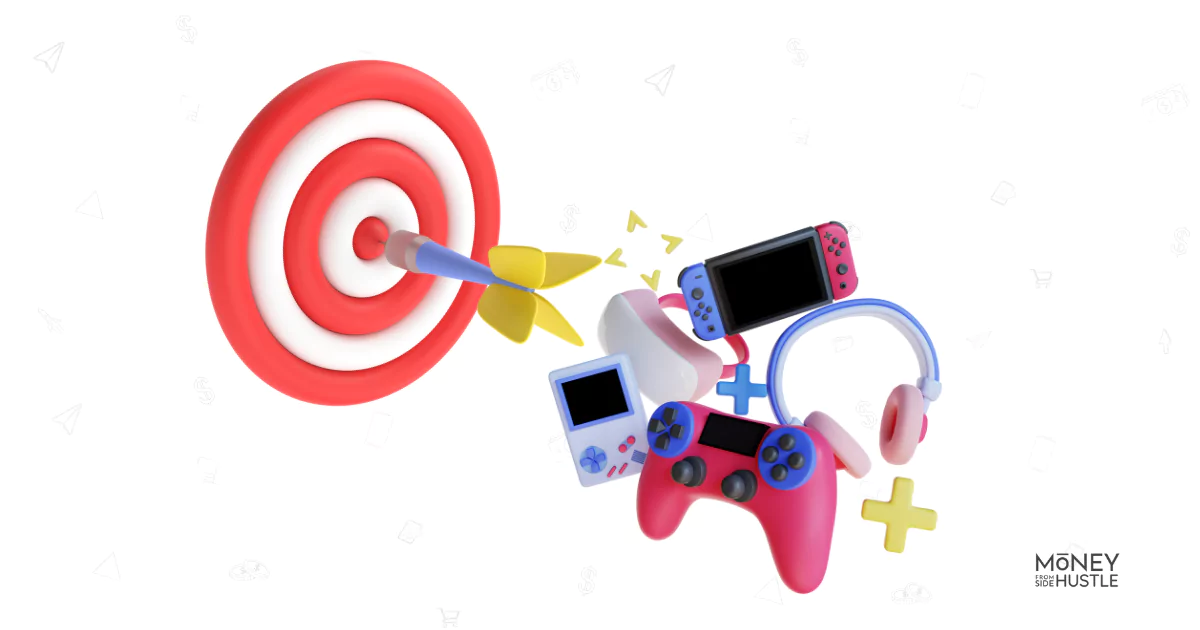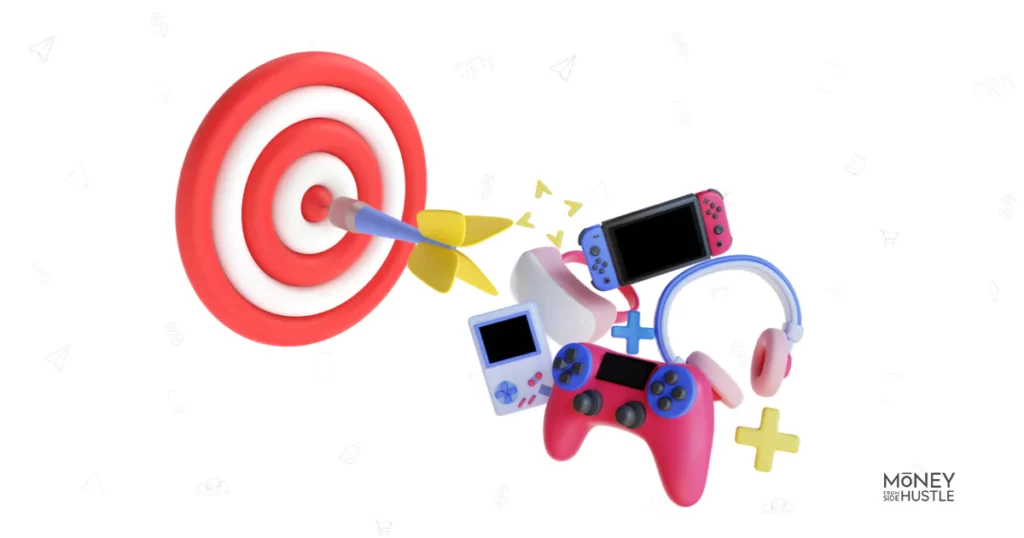 Best of these games include:
Spending some free time on Appstation used to give me $20 to $40 every month while having fun with my favorite games.
You can also play paid-to-play games like Skillz that require an initial deposit, and you play against real opponents to win cash rewards. These games, like Solitaire Cube and Blackout Bingo, can make you quick bucks if you are skilled.
How much time to make $600 with games
If you are playing free-to-play games, you can expect to make $50 or $100 per month, and it will take you many months to reach $600. But with paid-to-play games, skilled players can earn $600 in a few weeks. But you need to be cautious as you can lose money.
---
9. Become An Influencer
For people with a good social following, making money as an influencer is real. Many people even make their living as influencers. Heck.. a few are even racking in millions as influencers.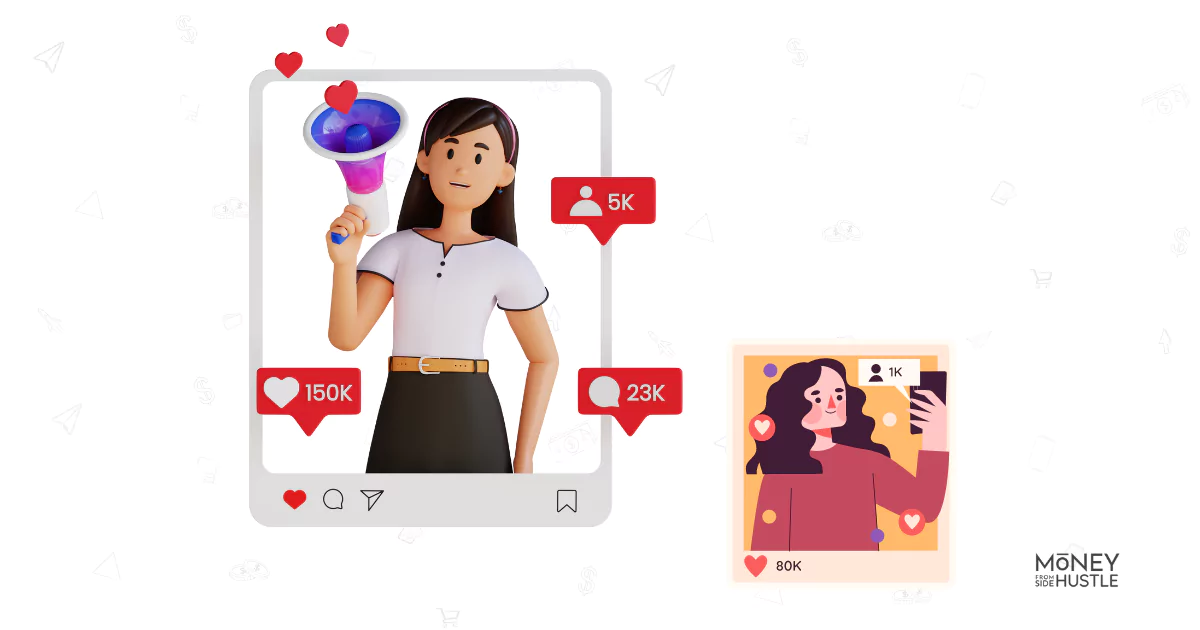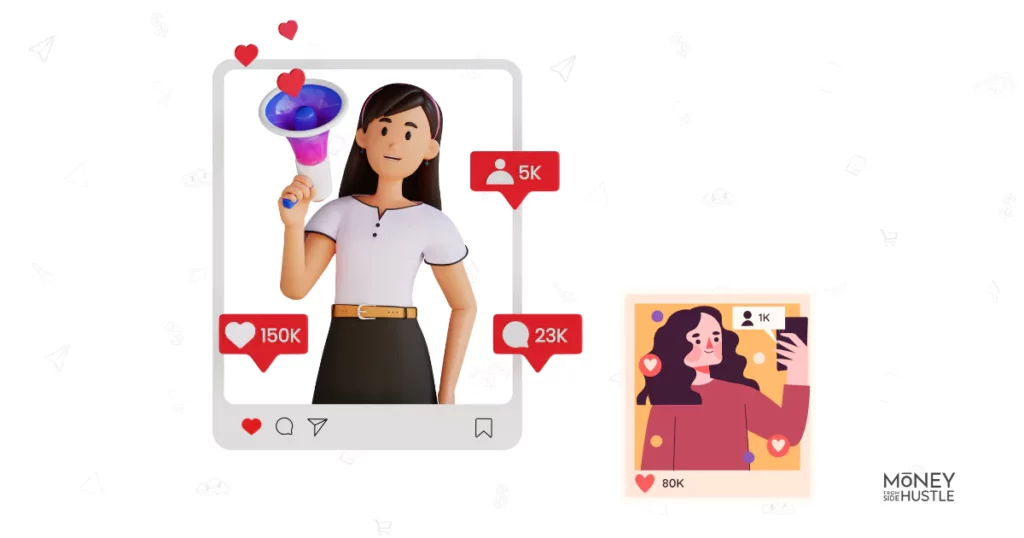 Influencers can be in any things, like:
Finances
Fashion
Education
Motivation
Gadgets
As an influencer you need to have a personality that people want to follow or listen to. Then you recommend products to your following and when people make a purchase you get commission as an affiliate.
You can even make money with sponsored posts when you have a large following.
How long to make $600
The money you charge per post depends on several factors, like the number of followers and engagement alongside your niche. Smaller influencers with around 10k followers can charge $25 to $100 per post. If you have 30 to 50k followers, you can even charge $600 for a single sponsored post.
---
10. Get Free Money With Bonuses
Companies are always looking to extend their customer base, and they do many things to get new users, like advertisements and other campaigns.
Most companies also offer sign-up incentives to attract new users. They pay cash rewards for new users to try out their platform. Most of the time, these users stick with and become regular customers if they like the platform.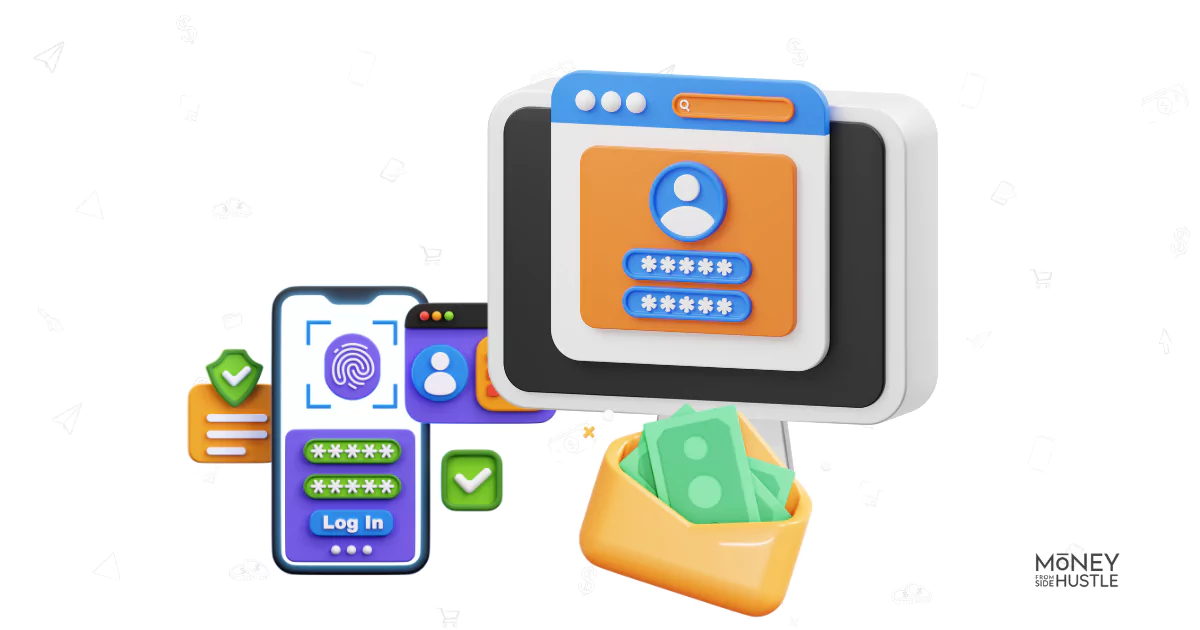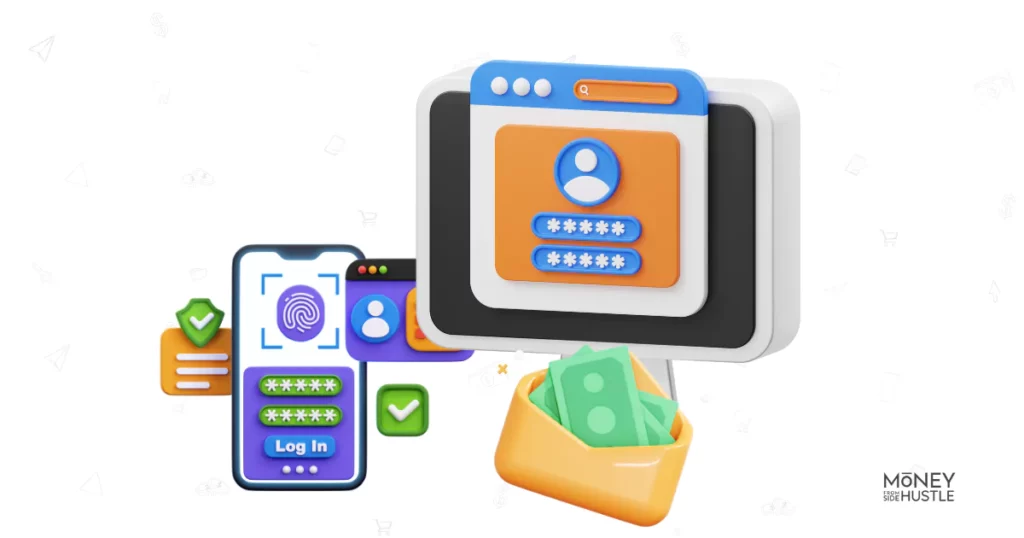 Especially banks offer large amounts of bonuses if you have significant money to deposit with them. There are other companies also that offer these signup bonuses. Most of them pay $5 for each user, and a few up to $25. You can use multiple apps or sites to get various bonuses and contribute towards your goal of $600.
How long to make $600
Most companies pay around $5 to $10, so you can easily make $50 to $100 depending on how many companies you have yet to try. However, if you are eligible for good offers like this M1Finance offer, you can get $600 with a single sign-up.
---
11. Become An Online Friend
If you are talkative and love spending time talking to others, you can make money just by doing that.
You can become an online virtual friend and get paid for that. You can choose to become a romantic friend or just do platonic relations.
People look for online friends for various purposes like:
Gaming partners
Life coaches
Just listeners
You can make an account on one of the sites for online friendships and fill in all your details. Then people can look at your profile and send requests. You can set your own rates and times. However, make sure to follow all the rules to show your real identity unless you are sure.
How long to get $600
Making $50 an hour as an online friend is not uncommon. Beginners can also easily make $25 per hour, so you will need to spend almost 25 hours speaking to strangers to make $600.
---
Local Opportunities To Make Quick $600
If you are willing to get out of home and make some effort, there are many jobs near you to make some easy money. The best part is with these jobs, you can get paid cash on the spot.
12. Babysitting
Babysitting is one of the first jobs of many people and is easiest for teenagers with younger siblings. This is the kind of job that is always available in the neighborhood, as there are always families that need help with their kids.
People prefer to hire babysitters they know personally as they will leave their kids alone with them, that is why you have a higher chance of getting the job in your locality.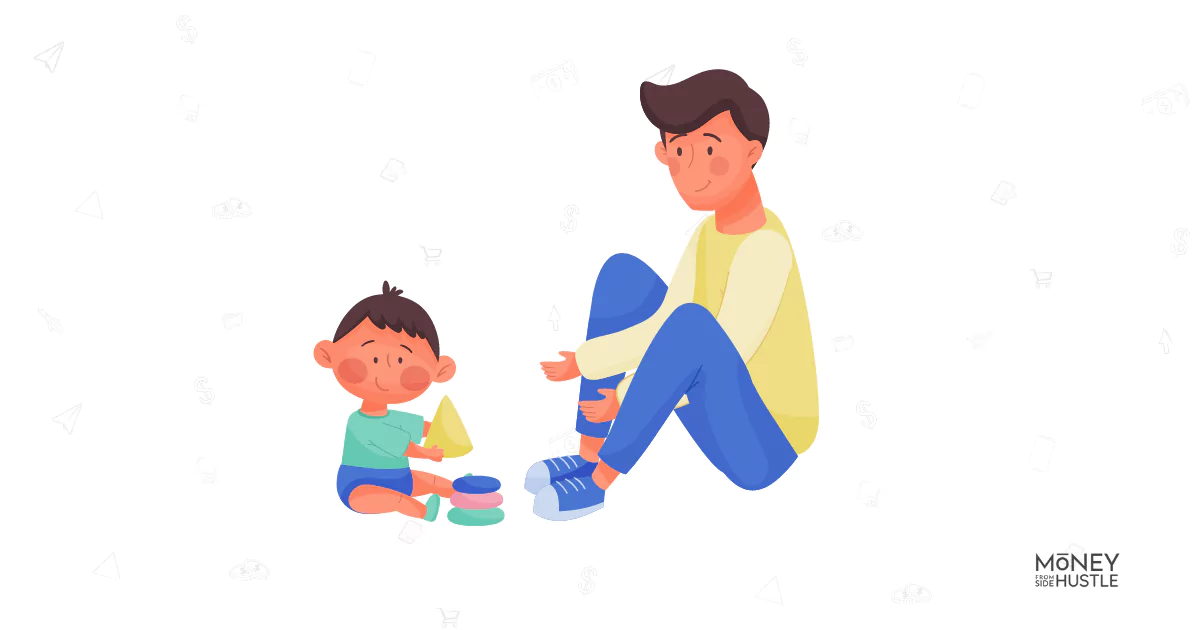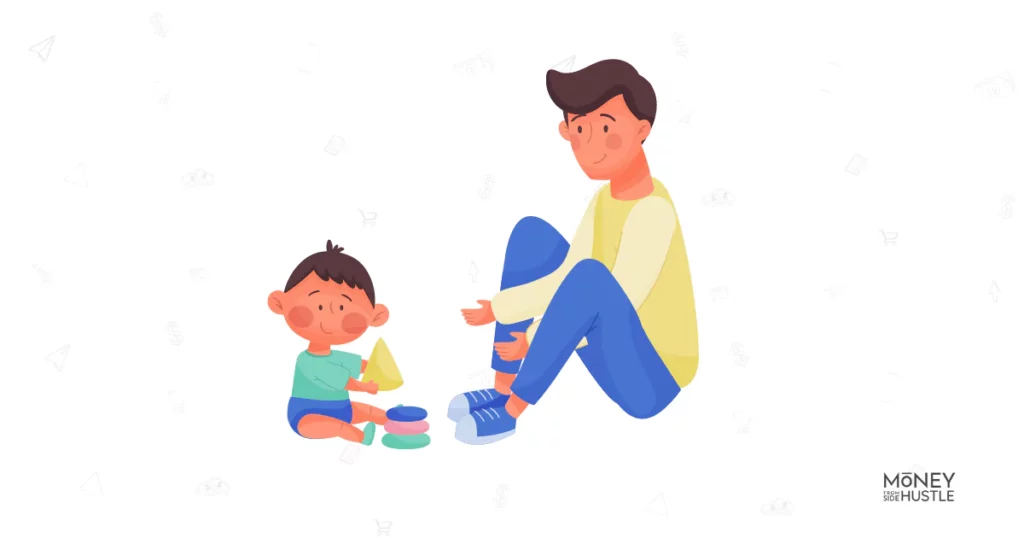 Once you are babysitting, make sure to follow all the instructions provided, like:
Feeding time
Sleeping schedule
Play time, etc.
Once you are done with the job, make sure to clean the play area. If you have happy customers, you can get regular work and good word around the area.
How long does it take to earn $600 with babysitting
Babysitters are generally paid $15 to $20 per hour, you may get more depending on your location. So, it may take you 30 hours or a few weeks to get to your target.
---
13. Dog Walking/Sitting
Dog walking or dog sitting is another job you can take to make some extra cash. Especially, if you are a pet lover it will be a fun job to make money.
You can search for jobs in the locality by posting posters, asking neighbors, or look for jobs on the Rover site, where pet owners post the gigs.
Your job might include walking the dogs, taking them to the park, or feeding them. You can also include the grooming services and charge extra for that.
You can even sit multiple dogs at your home if the owners agree. That way, you can make more money simultaneously, and owners can pay lower.
How much time to make $600
A typical pet sitting or walking job earns $20 per hour, but you can make less or more depending on your area. So, you can make $600 in 30 hours or pet-sitting work.
For more reading: Top apps to find pet-related jobs!
---
14. House Cleaning
House cleaning jobs can make you some quick cash. these jobs are typically available in abundance during the holiday or festival season.
People clean their home from time to time, but many like elderly can not do it themself and they need help of others.
You can offer your services to clean their homes and make money for that. You can offer different kinds of services like complete home cleaning or just cleaning of furniture or rugs.
You can charge for the job or get paid per hour based on the task. You only need a job and basic supplies to start your work.
How long to make $600
Cleaning is a tough job, and you can expect you make $30 per hour for your efforts. With that rate, you can make $600 in 20 hours.
---
15. Lawn Care Services
Another service that you can offer in your neighborhood is lawn care services like lawn mowing or leaf raking.
Lawn maintenance is a job that is required regularly, and many people are not up for it; they hire help to do this job.
You can get regular work by fixing your clients and offering good service. You can go around a few homes and offer your services, and once you have clients, fix the days and times you will do the job.
How long to make $600
You can expect to make $20 or more with this job and earn $600 in 30 hours.
---
16. Selling Unused Items
If you have stuff lying around at home that you no longer use, you can sell that online or offline to make quick cash.
This is one of the easiest ways to make some fast money. So if you need $600 right now, you can sell some of your stuff and make that money.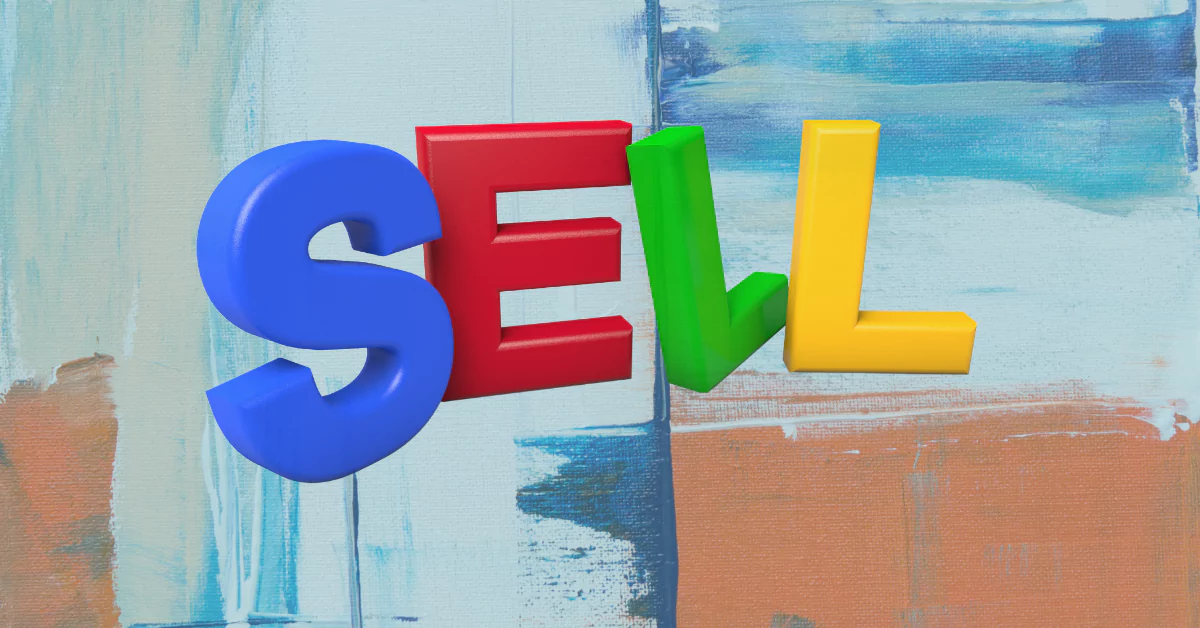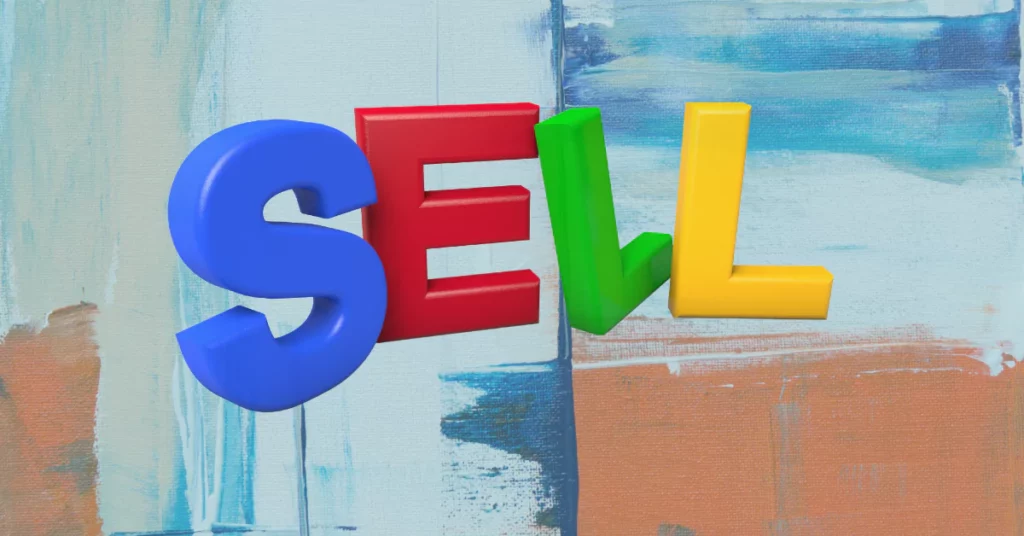 You will free up some space in your home other than making money plus your stuff will get a new life.
There are many online selling platforms like Craigslist, eBay, OfferUp, and Facebook marketplace to sell your stuff, and you can also offload your things at local stores or pawn shops.
There are many things you can sell like:
You can even flip items by buying them cheap at the flea markets and selling them at a profit with little modifications. Learn about flea market flipping from the expert couple here.
How long to make $600
You can make $600 in a single sale, or it may take longer if you have low-value items. So it all depends on what you have for selling and where you are selling.
---
17. Renting Out
Other than selling, you can use your possessions to make money by renting them. If you think you need something occasionally, renting might be a better option than selling.
You can rent just about anything starting from your home, to your car, bike, sports equipment, musical gear to camera equipment.
There are platforms for renting all this stuff, and you don't have to do much other than listing.
There are even platforms that can rent your garage or parking space.
Here is the list of 59 things you can rent and where.
How long to make $600 with renting
Depending on the things you are renting, you can make $600 in a couple of days to a few months. For example, if you are renting your home in a touristy location, you can make $600 in a few days. While renting, things like your old bike will take you much longer.
---
18. Donate Plasma
If you are healthy, you can start donating your plasma and make money doing that. Plasma donation is thing that can help the patients in need other than making you cash.
There are many highest paying plasma donation center near me and you that you can visit and donate plasma. It is like blood donation, other than they will filter your blood and take only plasma.
Before you are eligible for donation, you need to fill in some questions about your health and undergo a few medical tests. Once clear, you can donate twice a week and four times a month.
How long to get $600 with plasma donation
Depending on the location, a single plasma donation will get you $40 to $60. So, it will take you 10 to 12 donations to make 600 bucks. However, they run promotions for new donators, and you can even make $1000 in your first month of donation with the help of these offers.
---
19. Baking Business
If you are into baking, you can start a home-based bakery and make some quick cash. There are many success stories where people started baking at their homes and grew into a full-fledged business.
However, there is one common thing in all those businesses, they bake awesome.
So, if you think you bake awesome, you can also be one of them. Start small by offering your food to family and neignbors, then show off on your social media, they make small food tasting stands in your locality.
Once the good word is out, you can start getting the orders.
How long to make $600
It is difficult to say how long it will take to take off your business, but if you are doing most things right, you can expect to make your $600 bucks in a few months and then make that money or more every month.
---
20. Personal Fitness Training
For people who are into fitness and take care of their body, can make money for teaching that to others.
Many people need constant guidance and motivation to work out and stay healthy. You can offer your services to such people.
This way, you will be able to follow your own routine and help other at the same time and make money also.
You can offer one-on-one training or teach a group of people in a class. To get more professional, you can do some basic certification courses.
You can even specialize into small categories like post-pregnancy training and command much higher rates.
How much to make $600
You can expect to make $15 to $30 per hour based on your training and area. So it will take you 20 to 40 hours to make $600.
---
21. Become Notary
Notaries are required for the signing of legal documents like loan papers. A notary job might include preparing the documents, visiting the client's location, and supervising the signing.
You might need to travel to far locations, but if you can find a cluster of jobs, you can make much more money in a shorter time.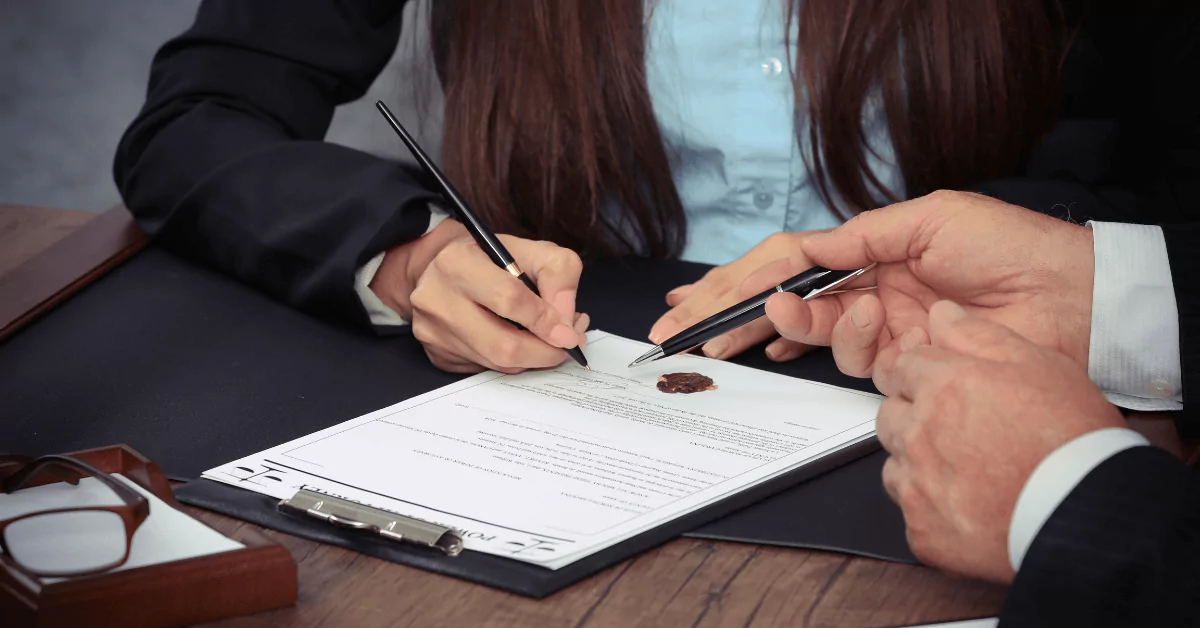 Initial investment is not much to become a notary, you just need to invest in a course and clear the exam.
You can work directly for the escrow office and make more money than working for the loan signing service.
How long to make $600 as a notary
A single job can make you $75 to $200, depending on the type of job and location. So you will need only a few jobs to get to your desired 600 bucks mark. Even if you work on weekends, you can make $600 in a couple of weeks.
---
Gig Economy
In today's gig economy, you have many more options to make money than ever. Here are a few of your best options.
You can work for the ridesharing services like Uber and Lyft and drive other people around to make money. These services are located in almost all cities and provide work for many gig economy workers.
Many students work in the evening to get some cash through these apps.
To be able to work with these apps, you need to have a valid driving license with a good record and a vehicle in good enough condition.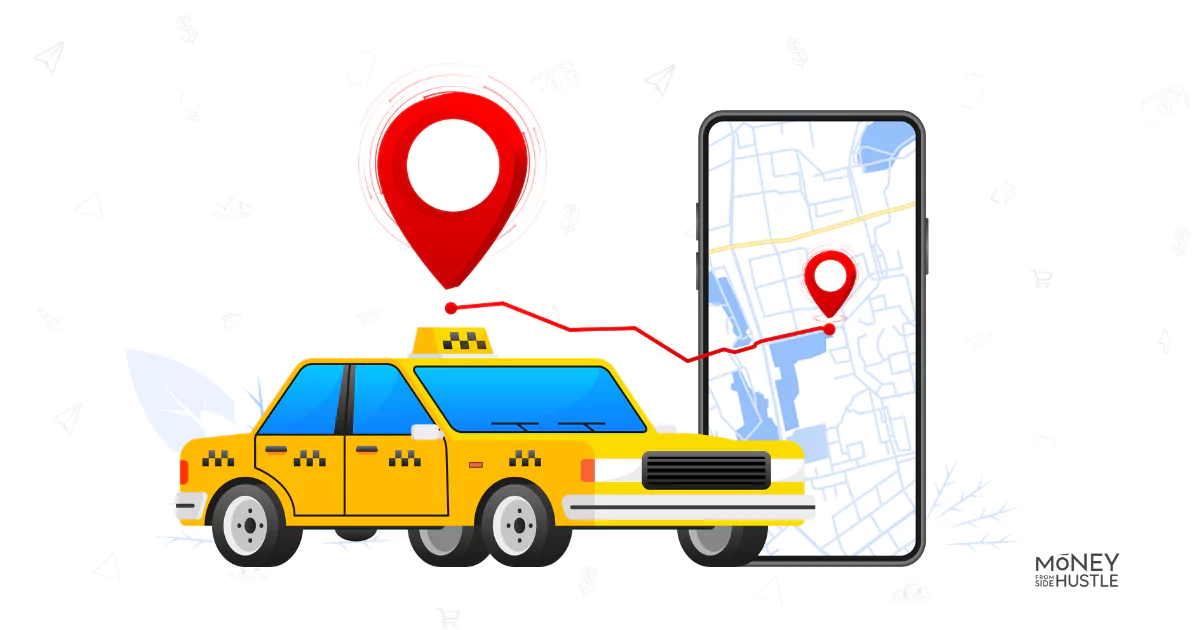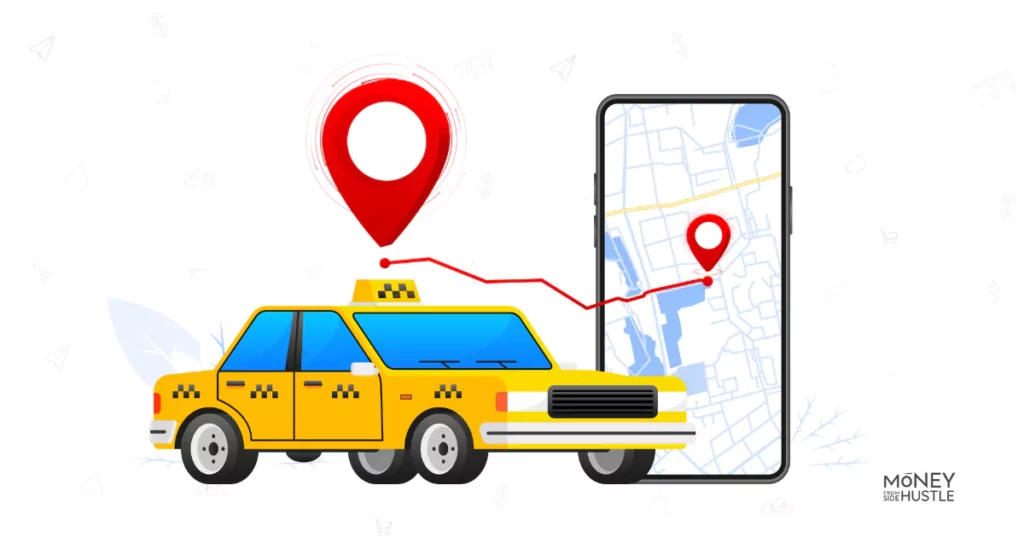 Then they will do a background check on you for passenger safety, and once passed, you can start taking rides.
Everything, from the signup to the ride's GPS location, is managed on the app.
How long to make $600
You can make around $17 to $25 with ride-sharing apps if you take advantage of running offers. In that way it will take you around 30 hours to make $600.
---
23. Food Delivery
Food delivery is another gig economy job that is very popular. Apps like Postmates and Doordash connect freelance riders with local restaurants for food delivery.
It increases the reach of restaurants and provides people with more food options. Plus, a lot of gig workers get the jobs.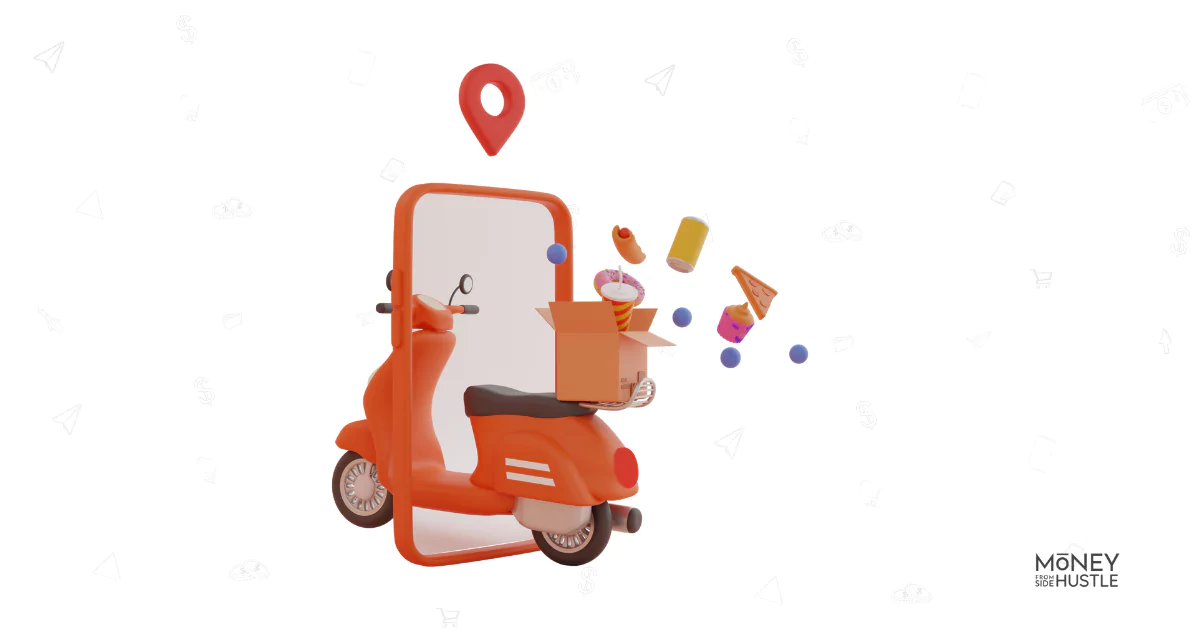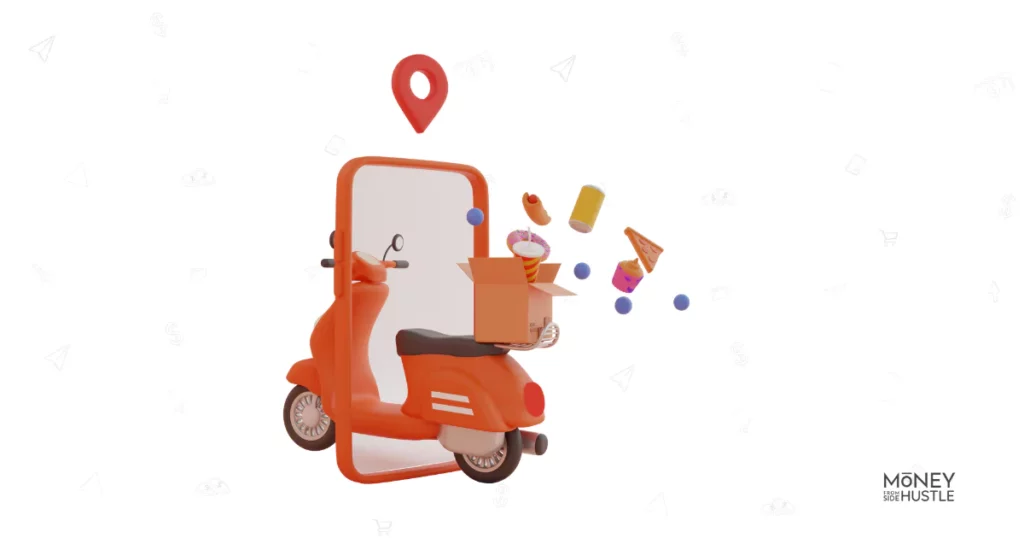 These jobs are flexible; you can choose your working hours and how many orders you want to take.
In most cases, you can get paid the same day you do the work; all the tips you get are yours to keep.
How long to make $600
You can expect to make $15 to $20 per hour to deliver food for these companies. So it will take you around 30 to 40 hours to reach $600.
---
24. Grocery Delivery
Similar to food delivery, you can also deliver groceries for people and make money.
Instacart offers three kinds of jobs you can do for them.
You can just shop groceries
Just do the grocery delivery
Do both shopping and delivery
Now they keep the shoppers at the busy chains where they can do the shopping for multiple orders without leaving the store.
On the other hand if you don't want to do the buying thing, you can choose to make just delivery.
However, the most rewarding option is to do both shopping and delivery.
How long to make $600
If you only choose to do a shopping or delivery try, you can make around $5 per order, so you will need to complete 120 orders, while for doing both shopping and delivery, you can make $10 per order, and you will need to complete 60 orders.
Related: Instacart shopper's weekly earnings!
---
25. Task Services
You can also offer your services on sites like TaskRabbit, where people go to find help for various tasks. You can give services like:
Maintenance
Delivering
Care
You can make a profile on TaskRabbit and list your skills and rates, and potential clients can contact you. Or you can also apply for the listed jobs.
It is a great way to get paid for your skills like plumbing, repairing, etc. You can even do mundane tasks like changing light bulbs or helping move furniture and make money.
How much time to make $600
If you offer general services, you can make $20 to $30 per hour, while for skilled services like electric repairs, you can charge even $50 per hour. So, how much time you will take to make $600 will depend on the skill you are offering.
Choose the Best Suited Gig and Make Your $600 Fast
So, there you have different types of gigs that you can do to make money fast. You can choose the one that suits your skill set and is comfortable doing it.
$600 is not a small amount, so you might need to club multiple hustles to reach there faster.
Once you find the right hustle that jigs well with your routine, stick to it, and don't just stop at $600. Make it a regular income stream.
Other ways to make money: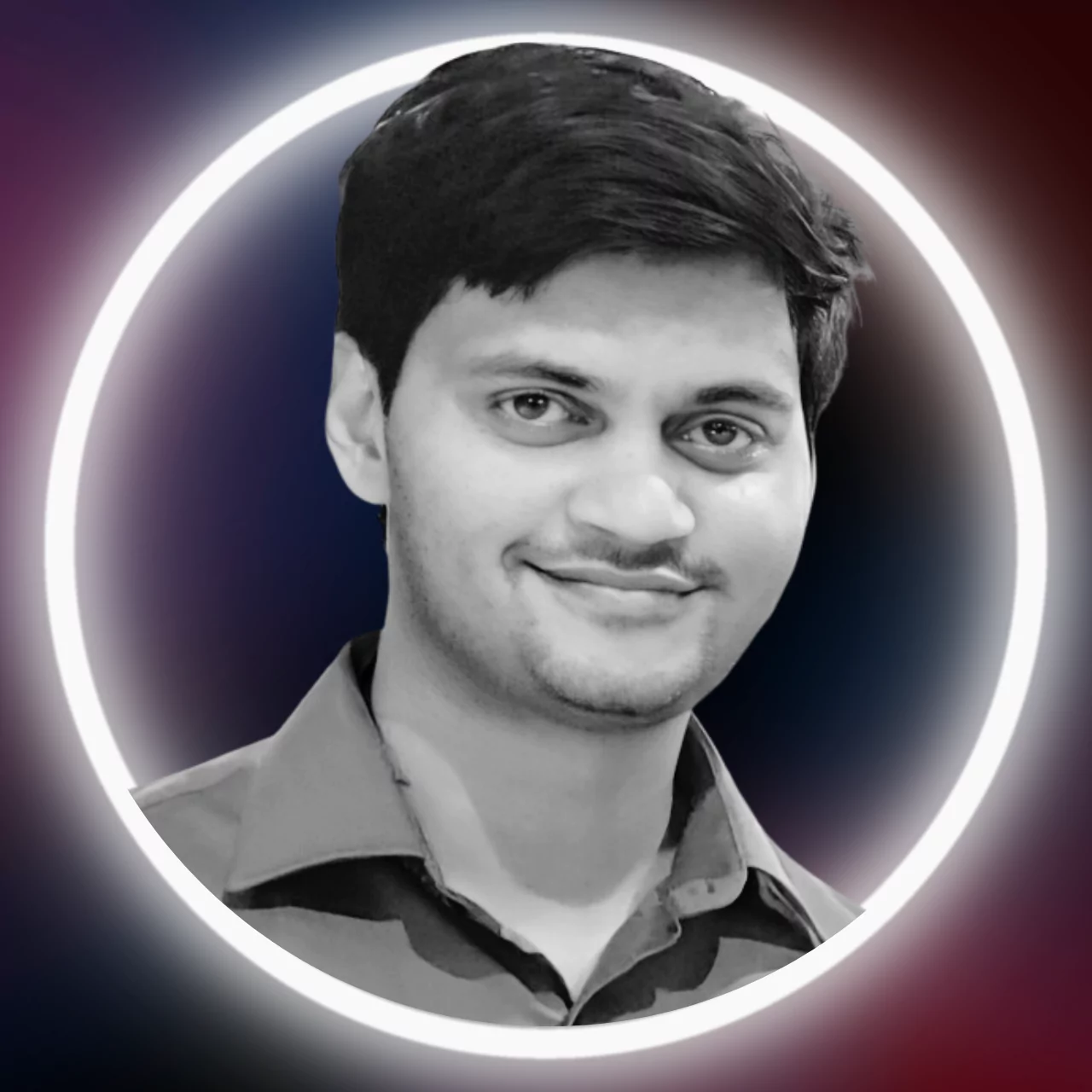 Sumeet is a Certified Financial Education Instructor℠ (CFEI®) and founder of MoneyFromSideHustle. He is an experienced side hustler who replaced his full-time income with side hustles. His work has been quoted on major finance websites like CNBC, Yahoo! Finance, GOBankingRates, CEOBlogNation, SideHustleNation, and more. He has helped thousands of people find side hustles and is here to help you find your extra source of income. More about him.