This post may contain affiliate links from which I may earn a commission without any cost to you. Read our policy for details.
Is it possible to get paid to do nothing?
Not really! But don't get disheartened. You came here to read about the easy way of making money, I will give you the closest thing possible.
You won't get paid to do nothing, but there are many side hustles or tasks that feel like nothing, and they also make you money.
There are ways to get paid to do nothing, but they demand upfront investment, either in the form of time or money.
The ideas I will share in this post do not require huge investments or time commitment, so everyone with the right frame of mind can give them a go.
Best Ideas to Get Paid Doing Almost Nothing
The catch here is "almost" because you still have to do something, though it might be equivalent to nothing for many. So, let's explore these opportunities.
Highest Paying Surveys
Up to $50 per survey
Industry-leading surveys
1. Get Paid to Exercise
The top of the list of things that pay you to do nothing is walking.
Yes! You can earn some cash just for walking as you normally do.
There are many apps nowadays that reward users for staying fit. They track your physical activity through your mobile or fitness devices and reward you.
In a few of these apps, like HealthyWage, you need to take challenges and bet on your fitness goals. You can decide on what to want to achieve for your body, like losing 10kg weight in 3 months.
If you can get the desired result in time, you win the bet and the attached reward.
Other apps like Sweatcoin just track your steps, and the more steps you take, the more points you can earn.
These points can be exchanged for cash, but don't get too excited as realistically you can make only a few dollars every month.
Nonetheless, this is free money you get doing nothing or doing something you were doing already.
2. Make Money For Sleeping
Getting paid to sleep is another easiest way of making money.
There are many legitimate ways to make money doing nothing and taking a nap.
Many mattress companies hire mattress testers to assess the quality of mattresses and how different types of mattresses affect sleep quality.
You can become a member of sleep junkie and look for such opportunities.
There are research studies that want sleepers to test for different things. You can find such studies on websites like Craiglist and get paid to sleep.
3. Become An Art Model
Another way to make money doing nothing. This job includes so much "nothing" that it may become a problem after some time.
You need to pose for extended times without moving in certain poses.
This work involves becoming a muse for painters, artists, or sculpture artists.
Artists use models to draw inspiration for their art, whether to draw anatomically correct figures or something else.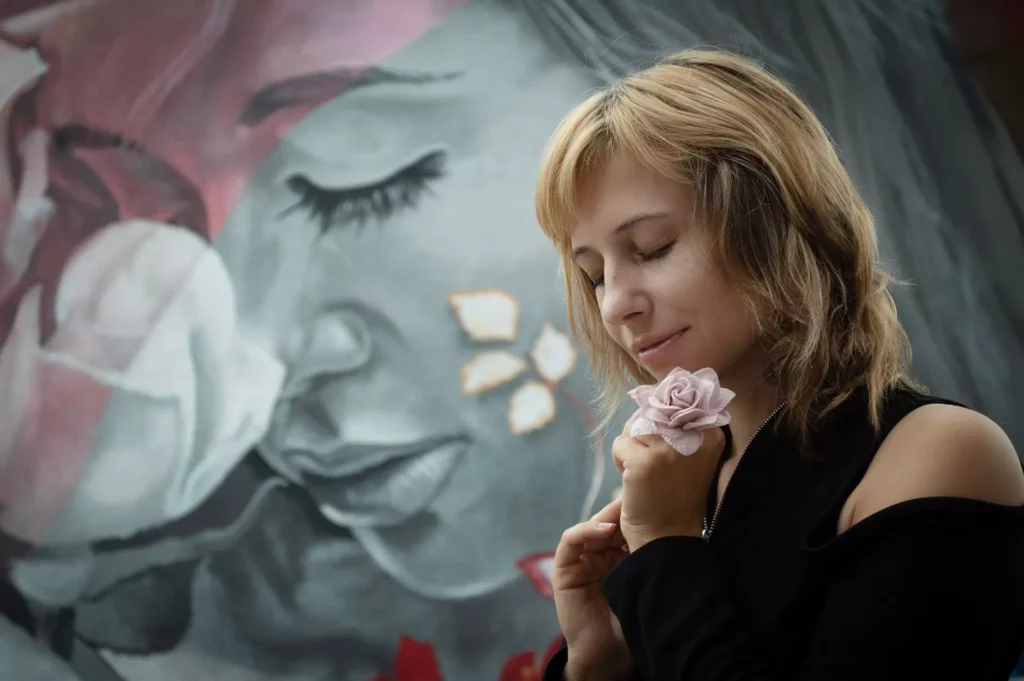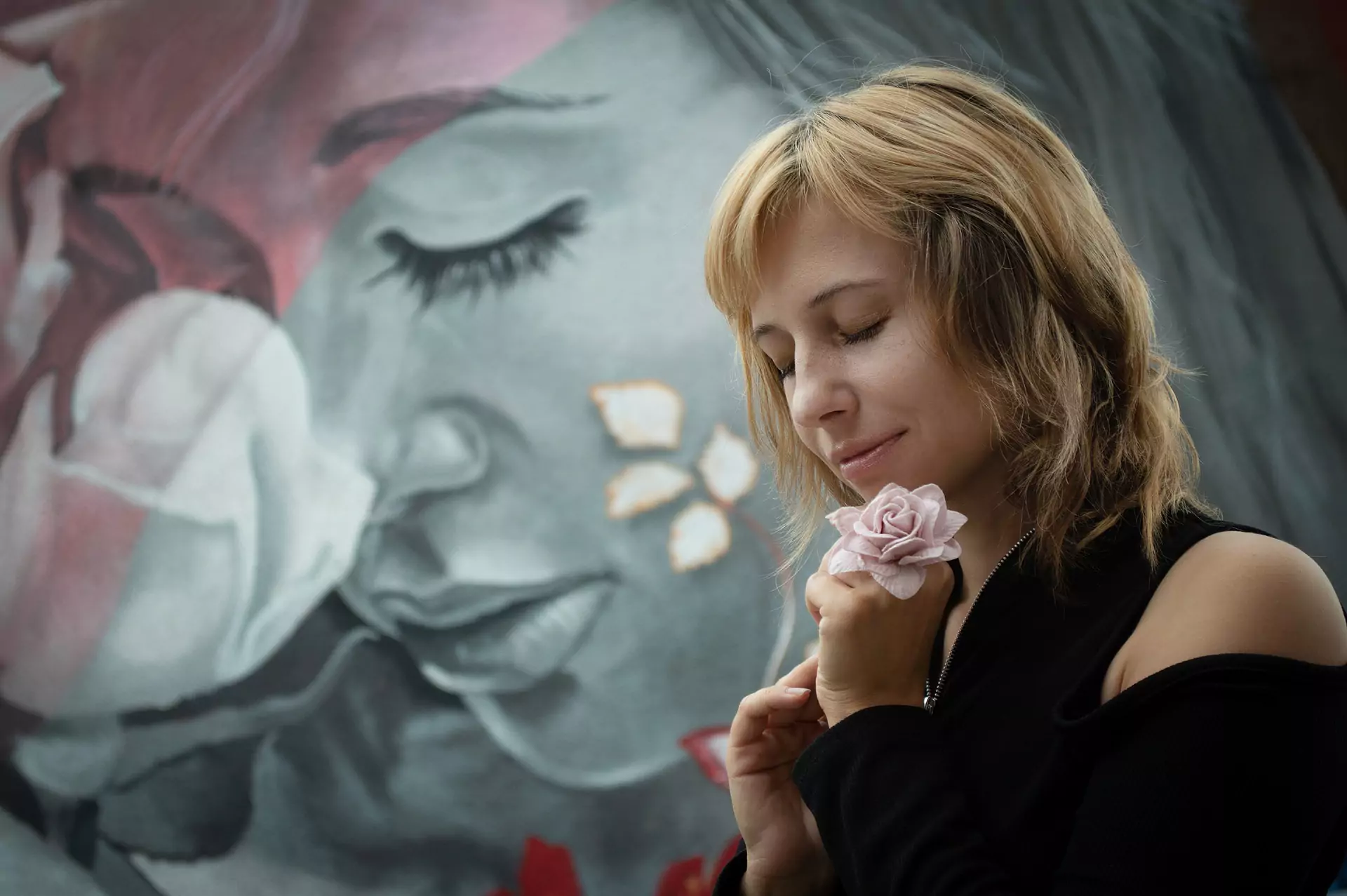 Most of these jobs demand you to be nude or seminude. So you need to be comfortable with that if you want to do this work.
The compensation varies depending on several factors, but you can make $30 on average, according to Indeed.
Network with artists, practice the poses and start applying for jobs. After some good work, you will start getting more work with good word of mouth.
4. Wait in Line
Who could have thought that standing in a line can earn you money.
A few people regularly make some quick buck doing this and there are even a few professional line sitters.
You can get paid $25 per hour waiting in line and doing nothing for someone else.
Especially during sale times like black Friday or when some new famous product launches, there are huge demand for line sitters.
There are even apps like Inline4you for this specific task where people can find line sitters and save time.
Or you can find people to wait in line for you at sites like TaskRabbit to buy your desired TV at a discount.
High earning surveys
Easy-to-use website
Many ways to earn
5. Become a Housesitter
Housesitting is a pretty nice job where you get cash for doing nothing and sleeping at someone's home.
Many homeowners, when leaving their homes for vacations or any other reasons, prefer to hire someone to look after their homes in their absence.
Most of the time, housesitters need not do anything other than water a few plants.
In a few cases, you might need to look after the pets, but you can always charge more for that.
6. Get Paid to be A Notary
Becoming a notary and watching people sign papers can be a great side hustle that can be done on the weekends.
This job requires some travel to meet people at their preferred locations and explain to them the contracts, then become a legal witness for their signatures.
The job is pretty simple as you don't have to do much, and for each appointment, you can make $70 to $150.
Get Paid to Use Apps
Use your mobile to earn some free cash. Here are a few ways.
If you have unlimited internet data, you can make some cash by selling it with Honeygain.
They give you points for sharing your internet connection. They then share your data with companies that need huge data for their operations.
For joining Honeygain, you get a $5 sign-up bonus.
After that, depending on how much data you share, you will earn coins.
Once you reach points worth $20, you can redeem them through PayPal.
On average, a user can make $15 to $20 every month doing nothing by sharing their internet data.
8. Make Money by Sharing Data
There are many apps that collect your data in the background, like browsing habits, and pay you for that.
This data is useful for companies to shape their products for user's needs and target ads for specific users.
When you download such apps as Nielsen Computer and Mobile Panel, they pay you for keeping the app active in the background.
For downloading the app on a single device, you can earn $60 in gift cards for doing nothing and entry into sweepstakes worth $10,000 every month.
9. Get Paid for LockScreen Apps
There are apps that you can download, and they show you ads when your phone screen is locked.
The number of times your phone is picked up after being locked earn you points.
All these points are convertible into cash.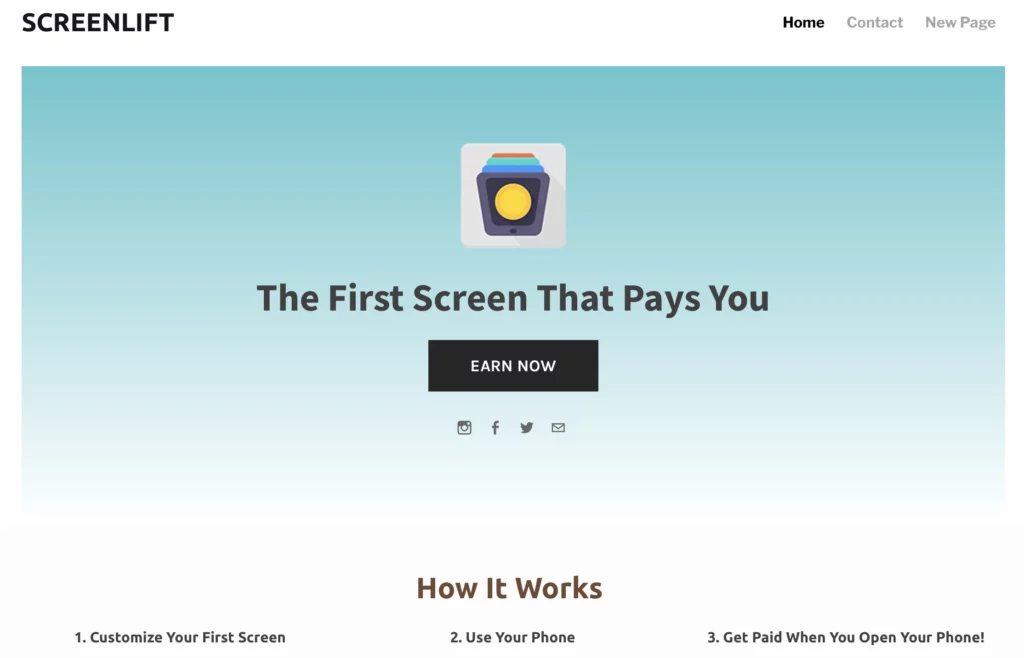 Apps like ScreenLift can make you some free cash doing nothing.
10. Listen to Music For Money
Listening to music is one of my favorite way of spending time and many others.
I can't remember anybody I have met that doesn't love listening to music.
What if you can get paid to listen to music?
That is exactly what sites like SliceThePie do! You can register for free and listen to music to review and provide your feedback for cash.
You can earn $10 or more per review.
11. Get Paid to Browse the Web
All of us need to use the Internet and search for different things.
Now you can turn to paid search engines and get paid to do nothing or what you were already doing on Google.
These search engines are not as well developed yet as Google, but they get the job done.
Plus they does not use your data to sell ads and on top of that they pay you.
Earning is not huge, but it is free money.
Here are your best options for looking for paid search engines.
12. Get Paid to Watch Netflix or Videos
Yes, you can make money while enjoying your favourite shows on Netflix.
There are different options to make money as a tagger with Netflix or other ways to make money.
You can also watch videos or ads to make money online.
These sites show you ads for your watching time and pay you money accordingly.
13. Take Surveys for Money
Online surveys are one of the easiest ways to make money.
This is not exactly "nothing" work, but it is almost effortless. You need to join a few reputed survey companies like Survey Junkie and InboxDollars.
After that, just fill in your profile and complete surveys, answering simple questions without giving it much thought.
You can win gift cards or PayPal cash by doing these surveys.
Here is the list of the best survey sites to earn rewards.
14. Refer Friends for Free Money
There are many companies that are looking for new users, and they provide rewards to their users who bring in more customers.
You can earn anywhere from $1 to $100 per referral based on the company or app.
Make sure that you are aware of the conditions of referring, as in a few cases, your referral might need to fulfill a few conditions.
Try these best apps to refer your friends and make money doing nothing other than texting referral links.
15. Earn Cashback Rewards
Everyone does the shopping and there are many apps that can help you save money through coupons or cashback.
These cashback sites like Ibotta have ties with all big brands, and these brands give them money for sending customers their way.
These companies pay some money to users for using their portal.
You can earn cashback almost on all your shopping. A few of these apps even offer cashback of up to 40% of the price.
This is the money you get for doing nothing as you were already going to spend all this money.
Here are the best cashback sites you can use to save money.
16. Get A Refund
What if you bought something on Amazon, and its price dropped a few days later?
Do you want to go all the way to return the product and reorder it? If the price difference is huge, going through this process can be a huge hassle.
That is what Paribus does. You need to connect them with your email, and they check for your shopping when there is a price drop, they negotiate a price difference for you and get you a refund.
Pretty cool to get some money doing nothing and the satisfaction of not paying more.
17. Save Money On Insurance
All of us have to take insurance, be it car insurance, health insurance, or house insurance.
All of them are costly, and you need to spend a lot of your earnings on them.
What if you are paying more money on insurance than you need to be?
Here is the best tool to check and compare different insurance prices available for you.
Choose the best one according to your needs and save money on your insurance costs.
Work Now and Keep Earning Doing Nothing
These are the tasks that need some upfront work to get started. Once you have done a good job of creating the product, the money flow will be passive, with minimal effort in promotions.
18. Print On Demand
Print-on-demand services allow hustlers to make money doing nothing. Though you need to make a one-time effort to create the product.
Create an eye-catching design and upload it to an online printing shop like Redbubble or CafePress, and they will sell merchandise with your design.
People can buy coffee cups, T-shirts, etc., with your design, and every time a sale is made, you will get a commission.
You get paid to do nothing. Everything, starting from creating the product to shipping to payments, everything will be handled by the company.
You can do the promotion of your design on social media channels to increase sales.
If you love designing and can create some cool designs, try your luck. It might bring in good cash if you got the imagination of people.
19. Create Digital Products
Digital products like eBooks and online courses are in huge demand. If you have expertise in any field, you can create a product around it.
If you are comfortable creating videos, creating a detailed video course is very profitable.
You need to be thorough in your instructions and make sure the product you are creating is solving a specific problem.
In today's time, you can easily create a course using platforms like Teachable.
On the other hand, if you are not comfortable with videos, you can create an ebook on self-publishing platforms like Amazon.
Here you can keep up to 70% of the selling price as your commission.
Make Use of Your Assets for Easy Money
These are the methods that use your assets as leverage to make money. Be it money or your property, you can use them for your benefit.
20. Open High-Interest Paying Account
The money lying in your bank should work for you and not sit idol.
If you are using a bank that pays interest in pennies, it's time to change your bank to one that pays higher rewards for your money.
Deposit your money in accounts like Aspiration that pay much higher interest rates than traditional banks.
21. Use Robo-Investing Apps
Robo-investing apps like Stash and Acorns have made life easy for new investors.
You just need to set your risk tolerance preferences and they do the rest for you.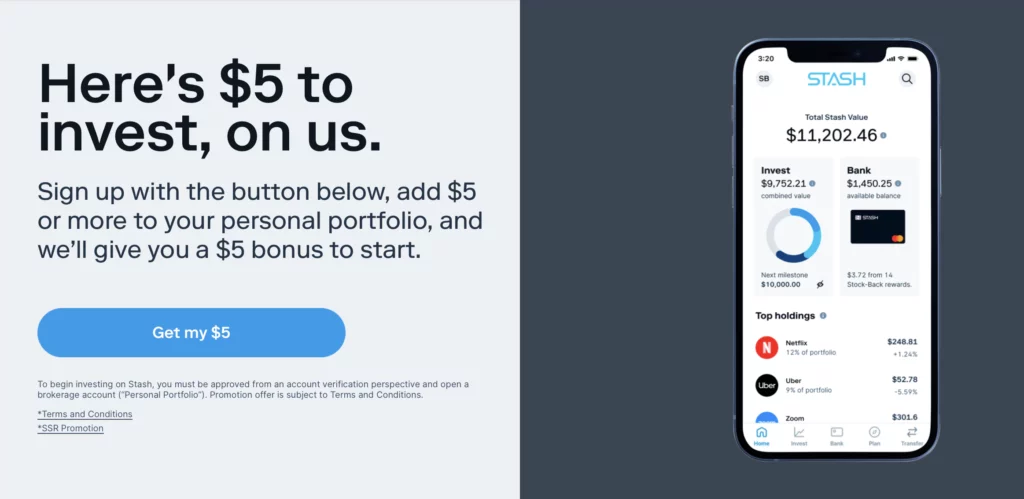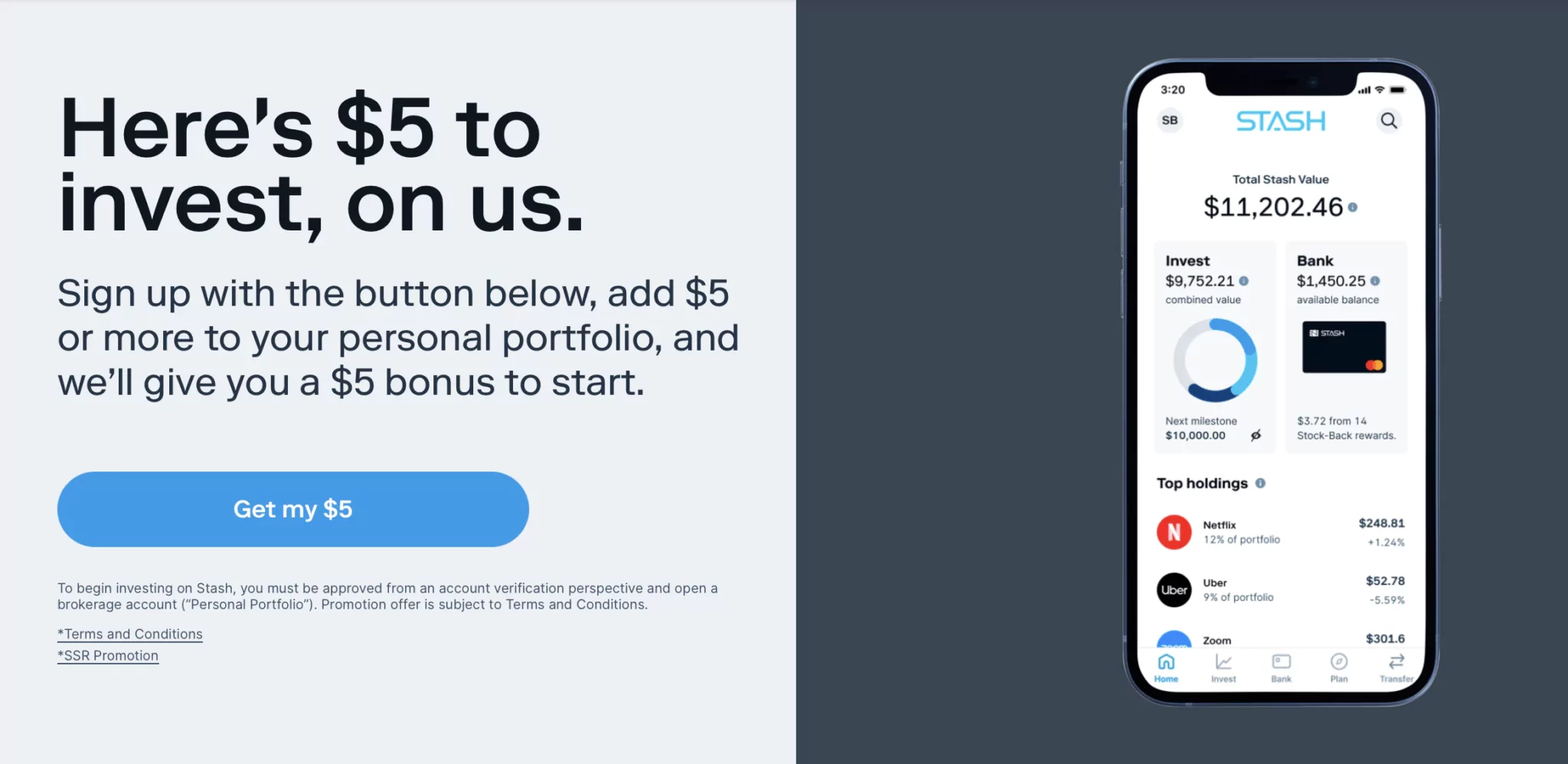 Investing is a long term game, so don't worry that you don't have enough to start investing.
Start today, as these apps allow you to start investing even with $5. Reap the benefits of compounding over a long time.
On top of that, Stash offers a $5 sign-up bonus on a new account.
22. Buy Dividend Paying Stocks
Dividend-paying stocks are the evergreen choice of investors who want a consistent income doing nothing with lesser risks.
The companies that pay dividends are generally huge companies that have less chance to expand, and thus they distribute the profit to shareholders as dividends.
As these are huge corporations they have lower chance of failure.
Any appreciation is the stock value over time is a bonus.
You can use platforms like M1finance to buy shares (even fractional) of companies that pay dividends.
23. Invest in Real Estate
Real estate investments are another method where you can employ your money to earn a reliable income without doing anything.
Though the hassle of investing in real estate is not a cup of tea for everyone.
But now, with platforms like YieldStreet, you can start investing in real estate without owning the property directly.
They pool the funds from investors like you and invest/manage properties to earn profit.
All the profits after their commissions are distributed among the shareholders.
24. Rent Your House
Renting your house or a part of the house can bring in good money for doing nothing.
Many people rent rooms they don't use on places like Airbnb.
An average person who rents on Airbnb brings in extra $700 to $900 every month.
That's huge, without much efforts. You just need to provide basic amenities and list your property for rental.
This can be especially huge in cities with larger tourist footfall.
Related: Best things to rent for money!
25. Rent Your Car
Renting the car when you are not using it can pay for monthly installments of your car.
Platforms like Turo and Getaround help you rent your vehicle to strangers and help you earn money doing nothing.
They take care of everything, starting from finding the renters to making contracts and paying for insurance.
Especially now, when many people have shifted to work from home, there vehicles are not in regular use.
They can make some decent cash by renting them.
26. Rent Your Garage
Now you can even make money by storing other people stuff.
Many people hire places to store their stuff, especially in big cities with space constraints this is a huge opportunity.
Sites like Neighbour.com help you rent extra space in your home for storage and pay you money.
If you have enough extra space that you are not using, make use of this opportunity.
Now Is The Time to Get Paid to Do Nothing
There never been a better time than now to get paid doing nothings.
A plethora of online apps like Honeygain and Nielsen help you make money doing nothing.
On the other hand, you can put in some effort to create assets like ebooks that will keep on paying you for a long while you do nothing.
You can also leverage your assets like money and properties to earn extra cash without any efforts or in other words make your money work for you.
So, assess your situation and make use of all possible options to make money without extra effort.
Sumeet is an experienced side hustler who replaced his full-time income with side hustles. His work has been mentioned in major finance publications like CNBC. He has helped thousands of people find side hustles, and he is here to help you find your extra source of income. More about him.