This post may contain affiliate links from which I may earn a commission without any cost to you. Read our policy for details.
For earning easy money from the comfort of your home, paid focus groups that pay are a great option. Learn where you can find them to earn more than $150/hour!
If you want to make extra cash sitting at your own home, then online focus groups for money are a great way to do so. You can earn, on average, $100 within an hour for qualified research groups.
You have just to share your views and opinions about a product or service, or it may be just about your habits regarding a topic. For that, you can earn good bucks.
If you are a hustler, who is always looking for money-making opportunities, then you might be already using survey sites for money, like Swagbucks and InboxDollars.
Market research focus groups are just an advanced version of them with much higher payouts.
Let's see in this article how they are different from survey sites, how much you can earn from paid focus groups, and finally, where you can find them.
How Paid Focus Groups are Different from Surveys?
At their core, focus groups' aim is similar to general surveys in a way that they collect your opinion on a few things. But there are major differences in the depth of study and payments.
Paid focus groups are different from general surveys where a company is doing a focused group. For that, they make a focus group where a small group of people is invited to join.
You can be invited to join focus groups personally or you can also take them online.
In focus groups that pay, a company wants to do in-depth research about some topic. It may be regarding a new product or an existing product or some other research.
They have a detailed questionnaire that needs one to two hours to complete.
They pay users to understand the market so as to improve their products to increase sales and revenues. Hence it is also important for them, that is why they pay you good money.
Who are Elligible to Join Paid Focus Groups?
Anyone above 18 years or, in a few cases, above 13 years can qualify to join a focus group.
In addition, few of these research companies are available in only selected countries. You need to be a resident of that country to be eligible.
While joining a company for focus groups, be transparent about their profile questionnaire. Based on the profile you make, you will be invited to the market research focus groups. Based on your location, living situation, and profession, a company that is doing research will choose you. For example, a company doing research on kids' clothes will not select a single person.
It would be best if you were patient, as only a few people are required per research, so only a few invites are sent. There is generally a screening process, where you must fill in a small questionnaire, based on which you will be selected for the primary research.
Therefore in the hustle, it is always recommended to join a maximum number of websites that provide such opportunities to join online focus groups for money.
In this article, we will provide information about most of the legit focus groups that pay highest so that you don't waste time finding good-paying online focus groups or getting scammed in the name of paid focus groups.
My personal tip is that, like other survey sites, you use a separate email id to sign up for these websites so that your main email is not cluttered and you end up losing an important email.
Best Online Focus Groups That Pay Money
Here are the 21 best legit companies that pay the highest for online focus groups. Check out all the best focus group websites and register to find out how many research topics you qualify for.
1. Respondent.io
This is one of the most trusted and best focus groups websites. They have a vast amount of research topics available for users and they are available almost worldwide.
You can easily earn more than $150 with one survey. After going you need to fill up your profile and you will be shown topics available according to your profile.
After filling up the pre-screener you will get an invitation.
In my experience, you won't qualify for most of the surveys, so it is recommended to apply for as much as possible and those that you feel are a good fit for you.
After completing the study you can get paid for focus groups in your PayPal account. The amount you will receive is advertised before you take the study so you know beforehand.
Respondent takes a 5% commission from your payment. For example for completing a $100 study, you will get $95 in your PayPal account.
Sign up now and start applying in your free time.
---
2. Survey Junkie
Great survey site with one of the highest-paid surveys online. Along with that they also offer online focus groups for money.
In general, you will get surveys that pay from $0.5 to $5. But you can also opt for paid focus groups that pay up to $150 per study.
They have in-person surveys available where, on qualification and completing the study, you can earn $150. Also, they provide the option of online focus groups where you can earn up to $100 for an hour of work.
Highest Paying Surveys
Up to $50 per survey
Industry-leading surveys
In addition, if you are interested, you can also test products where you will be sent a free product, and after using it, you need to provide feedback and a formatted questionnaire.
Though normal surveys are available around the clock, high-paying online focus groups are available a few times a month.
So keep a lookout for them; if you qualify, you can earn up to $150 for one study. A single study generally takes one to two hours.
Just sign up here and start exploring.
---
3. Ipsos i-Say
One of the largest consumer survey websites that is available worldwide.
Similar to Survey Junkie, they offer normal surveys that pay an average of $1 for a survey. But along with them, they also offer high-end surveys and online focus groups that pay you up to $100 for an hour.
Instead of cash you will web rewarded points for each survey or research completed. These points can be then redeemed into PayPal cash or gift cards to stores like Amazon.
You can use their mobile app also while travelling.
Join now to start earning.
---
4. User Interviews
Among the best focus groups website for online market research that is available in multiple countries across the world.
Creating an account is easy with your email id, mobile number and basic demographic information.
After setting up your account, you will be suggested surveys that suit your profile. You can then link your Linkedin and Facebook profiles so that researchers have a chance to know you better while selecting participants.
There are various high paying options available on the website that you can choose like one-time paid focus groups or multiday studies.
Based on the study you select, you will be shown how much do focus groups pay or what compensation you will get to make an informed decision.
After completing the study, you have multiple options to get paid for focus groups. You can choose to accept payment as cash, gift cards, or PayPal cash.
The number of options available on this website is very good, and there is every chance that you will get something that matches your profile.
User Interviews also have a very good client base that pays anywhere from $50 to $500 per survey based on demographics and time to complete the survey.
---
5. PrizeRebel
One of the great options for surveys that pay you money. They offer surveys that pay on average one dollar.
Though the majority of surveys available on their website are general surveys, occasionally, they also offer online focus groups for money.
For completing surveys and studies on PrizeRebel, you will get points that you can convert into PayPal money or Amazon gift cards.
You get your money within 24 hours after completing the survey.
Sign up here to get started with PrizeRebel.
---
For residents of the US, another great option is to get online focus group studies for money.
They offer research group studies in various locations across the US. Studies can be for the general population to professionals.
If any of their studies suits your profile, you can get paid $100 to $200 for your time. Compensations are paid to PayPal or as gift cards.
Try finding out on their website if they have anything for you.
---
A high paying online focus group company that gives you the option to earn money for your opinions.
Currently, it is available in a limited location in the US. residents of cities like Boston, Los Angeles and Miami can sign up here to join and make money in focus groups.
They provide both in-person as well online focus group studies.
In-person studies also include clinical research studies where you might need to undergo some medical tests etc.
For completing a study, you can get paid $50 to $500 based on the nature of the research and the time taken.
You can check on their websites currently available high paying studies.
---
Everyone knows Google! Right. You are probably here after searching through Google.
What if I tell you that Google also pays you for your opinions by offering online focus groups?
You can join their user research platform to give your feedback. For that, you will get paid in gift cards. You can also choose to donate that money to charities if you like.
How much do focus groups pay? You can make up to $100 for an hour on this platform.
---
Available for US residents, FocusGroup.com have different kinds of paid focus groups available. Topics can be consumer-related or medical.
The majority of research topics are on your day-to-day routines like hair care, mobile phone usage, TV watching, etc.
To qualify for these topics, you don't need to be any specific professional, so there is a high chance of getting invited.
They offer both online focus groups as well in-person studies. You can choose based on your interest and location.
For completing these studies, you can earn up to $200 and can get paid n gift cards or visa cards.
---
Great survey platform that is available in the US.
They have a huge user base, and they pay well for surveys. Most surveys are low paying but now and then you can get selected for market research focus groups or long surveys that can pay up to $50 for one survey.
You will earn points for each survey that you can convert to money after reaching a threshold of $10.
You can request money via check or PayPal cash.
---
Another survey site that along with general surveys also offer online focus groups for money.
There are research topics available regarding a range of topics from consumer-based to political.
For completing these surveys you will get Survey Dollars that can be redeemed for money.
Mostly low paying surveys are available, with occasional high paying focus groups research studies.
---
Experience Dynamics is a platform that takes feedback about user interfaces such as Unix. The research topics available on the website include things like applications, software and web designs.
You need some kind of technological experience to qualify for such studies.
They are available worldwide and you can earn $100 on average after qualifying and completing the study.
---
Fieldwork focus groups that pay are available at multiple locations in the US such as Dallas, Boston, New York and many more.
You can sign up and look for their paid focus groups near you.
If you get selected, you can earn a minimum of $75 for one to two hours of focus group participation.
Payments are mostly through Visa cards.
---
A user feedback research platform for US residents.
They have multiple clients that need feedback for their products or services. If you are selected for one of such research focus groups, you can earn a few hundred dollars for an hour of work.
Some of such global focus groups are available online, while for a few others, your need to be physically present.
Try on their website if you qualify for any of such paid studies.
---
Just create an account on their website or their apps on iOS or Android.
After that, you need to fill out the basic profile and make a video or two to show the functionality of your phone camera.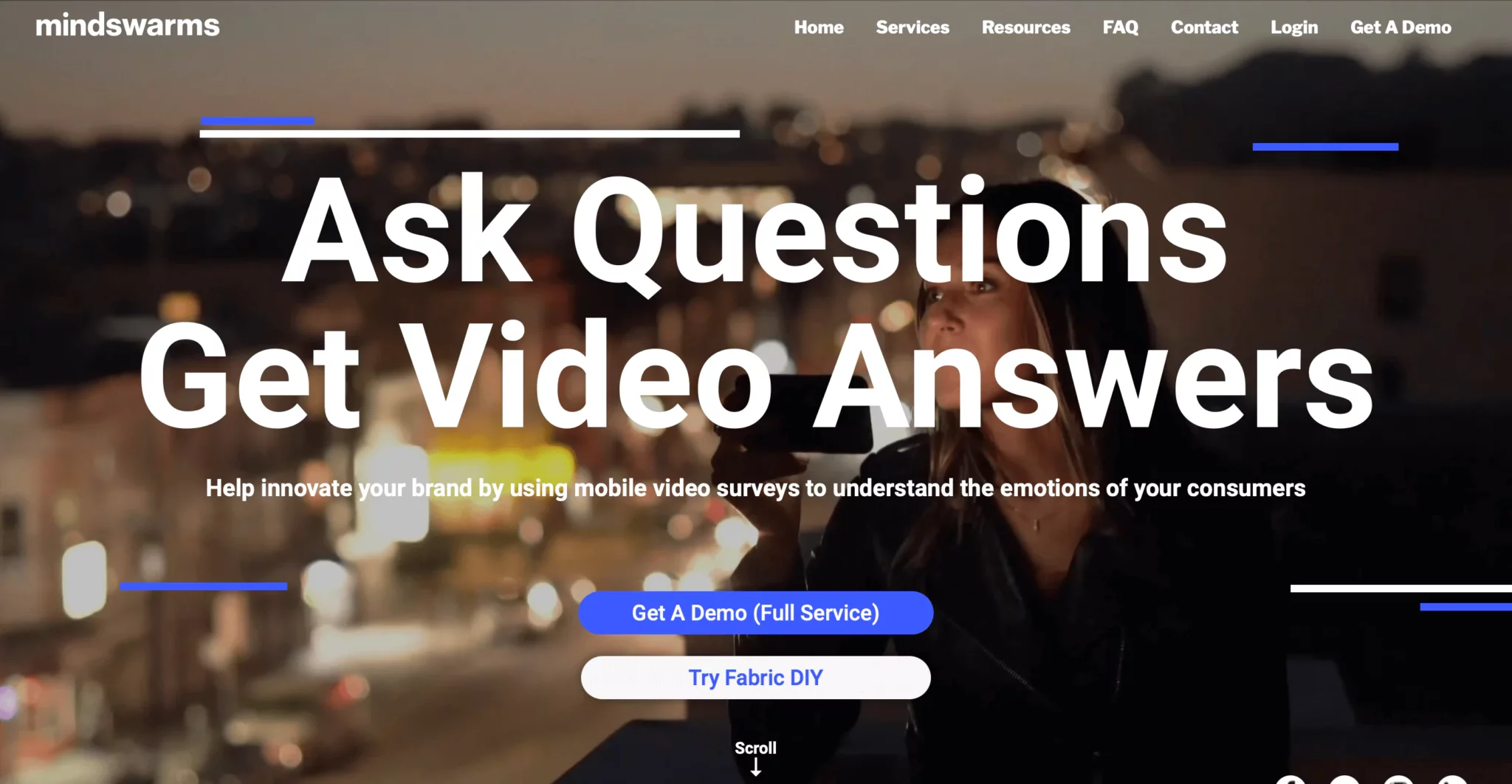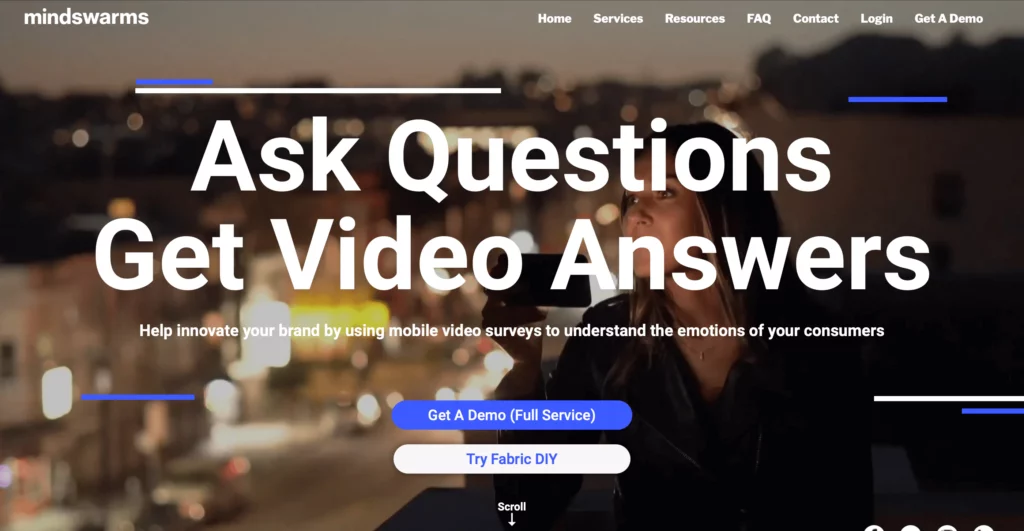 After setting up the account you can start applying for the market research focus groups.
Their feedback model is unique in the sense that when you qualify for a study after the screening, you will be given a set of 7 questions. For answering seven questions on the camera and recording them, you will get $50 to your PayPal account within 24 hours.
---
They find focus groups near you on a single platform and provide you with an option to earn high rewards.
Search their website to find the best high paying focus groups near you.
Frequently you can find a few focus groups that may be of your interest and pay $50 or more.
---
One of the highly rated places to find online focus groups for money. They want people to take part in pharmaceutical research.
Sign up and fill up your profile with basic details. Based on your profile if you match with any study, you will get an invite through email.
The method of payment is generally Paypal cash after you complete the study.
---
It is a platform that provides you with online and offline focus group studies. Few places like Miami have the option to join in-person focus groups or local focus groups, and they generally pay higher.
You can provide feedback about many company products and have a say in their products and also get paid for that.
On joining the panel when you qualify for a study, you can get $50 to $150 for an hour of questioning.
---
A great way to earn money is with in-personal focus groups that pay you real money. They offer different kinds of research topics such as snacks, pet foods, software etc.
If you join this panel, you will qualify a few times a year for these studies, and you can earn around $50 an hour.
Just enter the session, meet new people, give your opinion, and walk out of the door with your money.
---
Rare Patient Voice is a good option for patients with rare diseases or their caregivers to earn some extra cash through focus groups.
Most of their studies are online and you can take them from home. You will get paid around $100 for these studies.
You can check on their website the list of available studies.
---
Another great website for high-level medical professionals to earn money with online focus groups.
If you are a medical professional interested in extra cash, then you can check out their website.
For qualified studies, you can earn up to $500 for a single study. Most of these studies are available online and can be taken from home.
---
GLG Insights is kind of a consultancy firm that matches you with their clients who need your feedback.
You can become their council member, and when paid studies are available, you will get the invitation.
Upload your resume and connect to the Linkedin profile to prove your qualification. You can set your own consultancy rates or get the recommended ones (around $100 – $150).
---
Just sign up, and you are eligible to join their focus group studies that pay.
In-person studies are available only in a few cities in the US, while online focus groups for money can be joined from anywhere in the world.
Like any other site in this article, sign up and fill up your profile to get recommended focus groups or studies. They need a point system that can be redeemed into cash, and the payout needs a minimum balance of $10.
Generally, their paid focus groups pay anywhere from $50 to $300 for an hour.
---
A UK based company that accept users from the UK to participate in paid online focus groups.
They offer market research studies; you can check their current studies on the website. Most studies are done online, while a few are available in person.
You can earn from £15 – £75 for single study completion.
---
A new market research company that accept users from worldwide.
They provide feedback studies for the user experience of apps and websites. If you qualify for a study, you may earn from $50 to $100 a study.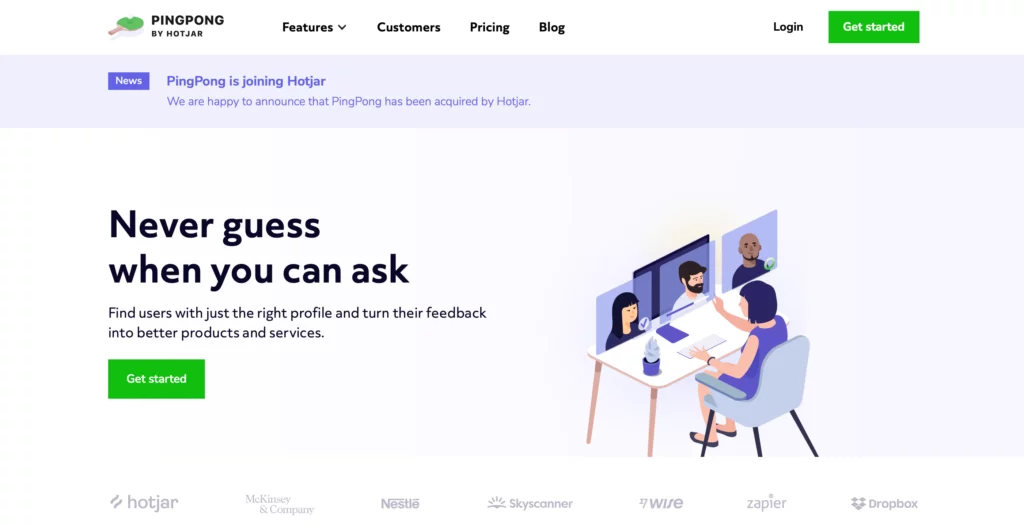 Search on their website about the currently available studies.
---
Apex Focus Group is a kind of aggregator of online focus groups for money.
They search for focus groups near you and provide you with the best available options.
Most of the studies listed on their website pay above $100. Check out this Apex focus group review to find out the focus groups available near you for offline participation or other online studies that can be done from home.
Other apex focus group alternative listed in this article can be tried if you don't find enough opportunities in the app.
---
Dscout app is a well-rated app that offers paid research studies where you can get money for your opinions.
Most studies are related to questions about services or products that companies will launch or are already in the market.
You need to fill out a pre-screener questionnaire, and if you qualify and complete the study, you can get up to $100 for your answers.
---
If you use products that are under study, then you might qualify for the focus groups that are about those products.
You can get in-person study or online focus group study.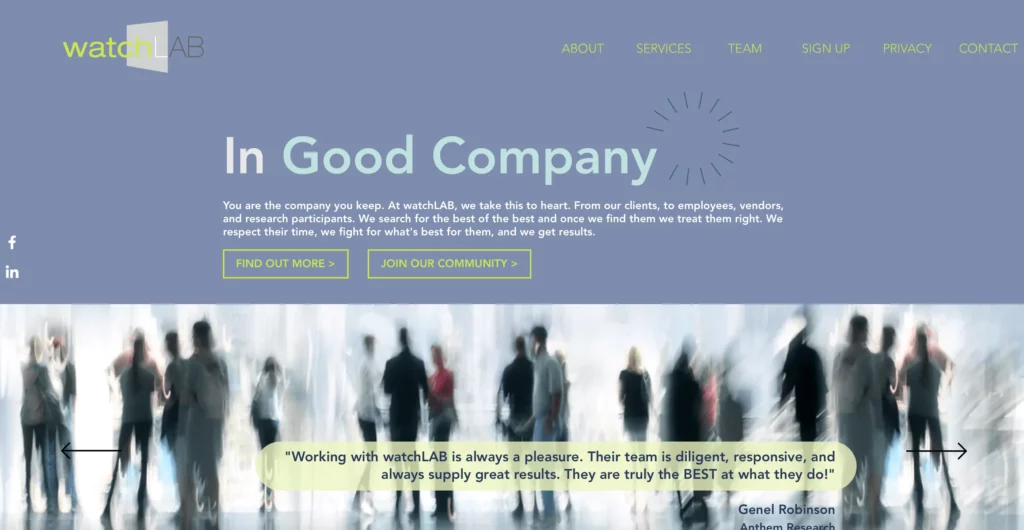 If you take offline study, you will get paid by cash in hand; for online studies, you can use gift cards or PayPal cash.
For each study, you complete you can earn $50 to $200.
---
A website that connects companies with users so that they can get feedback about their products and services to improve them.
In return, the users are paid good money for their time and feedback.
They have different studies available at different time frames.
If you qualify for some of them, you may earn $50 to $200. They are available for users from different countries across the world.
---
One more website on the list to look for opportunities to earn money with paid focus groups.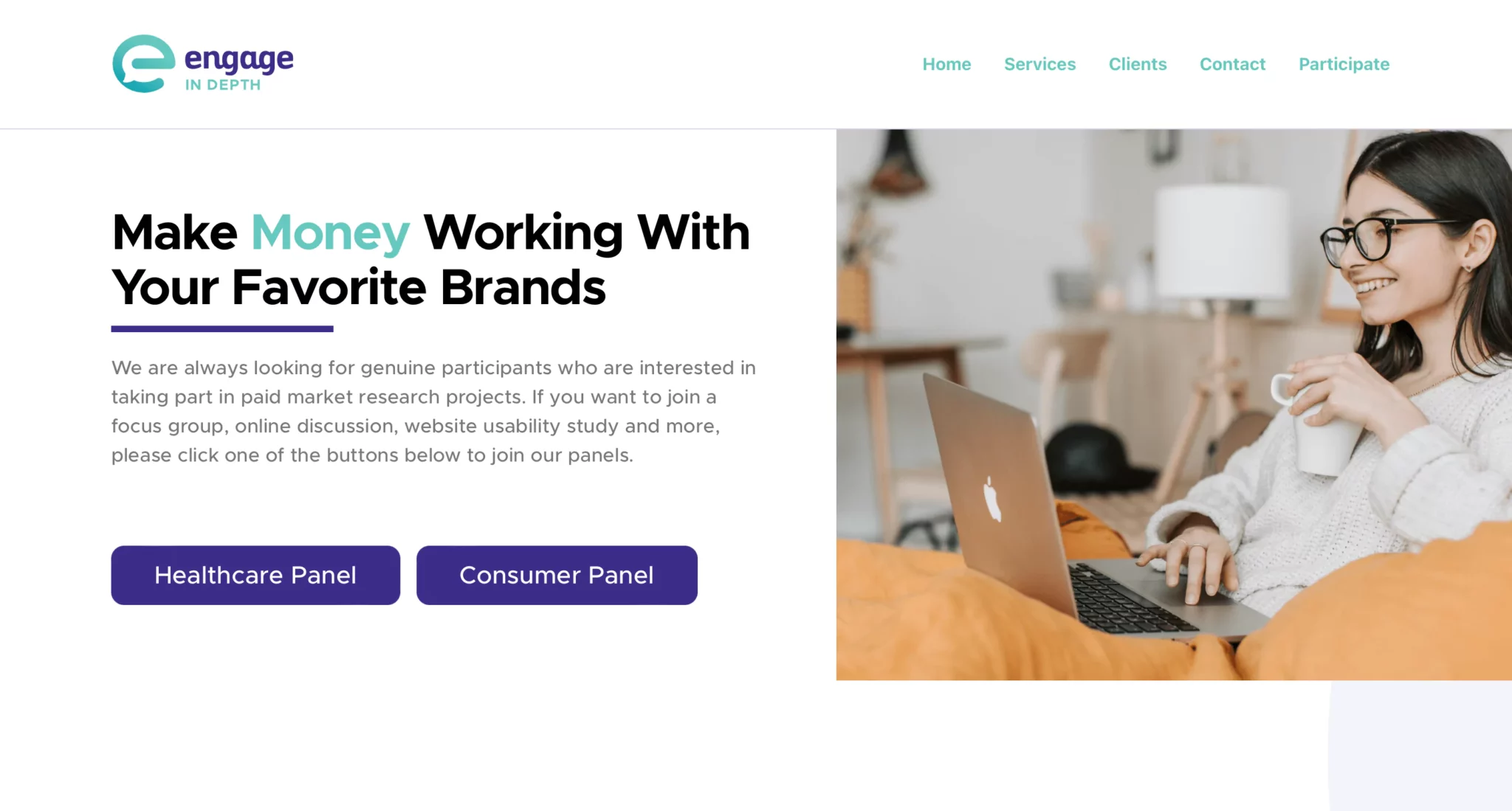 They offer studies for general consumers and medical professionals.
For completing a study, you may get $50 to $250 for an hour and, in the process, might give useful feedback to improve the product or service.
---
You can also check out this website for more paid consumer research opportunities.
They are available for the US and other countries' residents. For qualifying studies, you may earn $50 to $300.
---
Final Thoughts on Online Focus Groups That Pay Money
The potential to earn $100 on average for one hour of work makes online focus groups definitely worthy of consideration.
But the thing is, you will only qualify for some of these research studies. You have to at least apply at 15-20 places before you get selected at one. So consider that one hour extra when you are applying without any payments.
The trick here is to apply at multiple places to increase your chances of getting an invitation to paid focus groups.
Even if you can do 5-10 such studies in a year, that is $1000 of extra money in your free time. They are not going to make you rich, but they are definitely going to help your finances.
Let me know in the comments section how your search for online focus groups is going through.
Alternatives to Online Focus Groups
As we have established that you won't qualify for all the online focus group studies you find on these websites. So what else can you do in that free time to make money?
Check out this detailed guide with 94 side hustles to make money fast.
To give you a gist about them, a few of them include:
Free Sign Up Bonuses
For becoming a user of companies, you can earn rewards such as sign up bonuses. For some instant easy money, you can sign up at these websites to get rewards.
These companies pay such rewards to attract new users to increase their user base. You can earn hundreds of dollars by signing up at a few places.
Try these websites to sign up for earning bonus money:
Related: Websites with sign up bonus!
Earn Money from Investing Apps
If you want to grow your money then investing money is the best way where your money will work for you.
You can start investing with whatever amount you have. Earlier you start more compounding interests you will accumulate over longer times.
Start with these apps to start your investing journey:
Sign up at Stash to start investing and get a $5 bonus!
Save Change every time you spend money with Acorns!
Related: Best apps for Passive investment!
Make Money by Delivering Food
If you want to make good money instantly then delivering food with the food delivery apps is one of the best options to start with.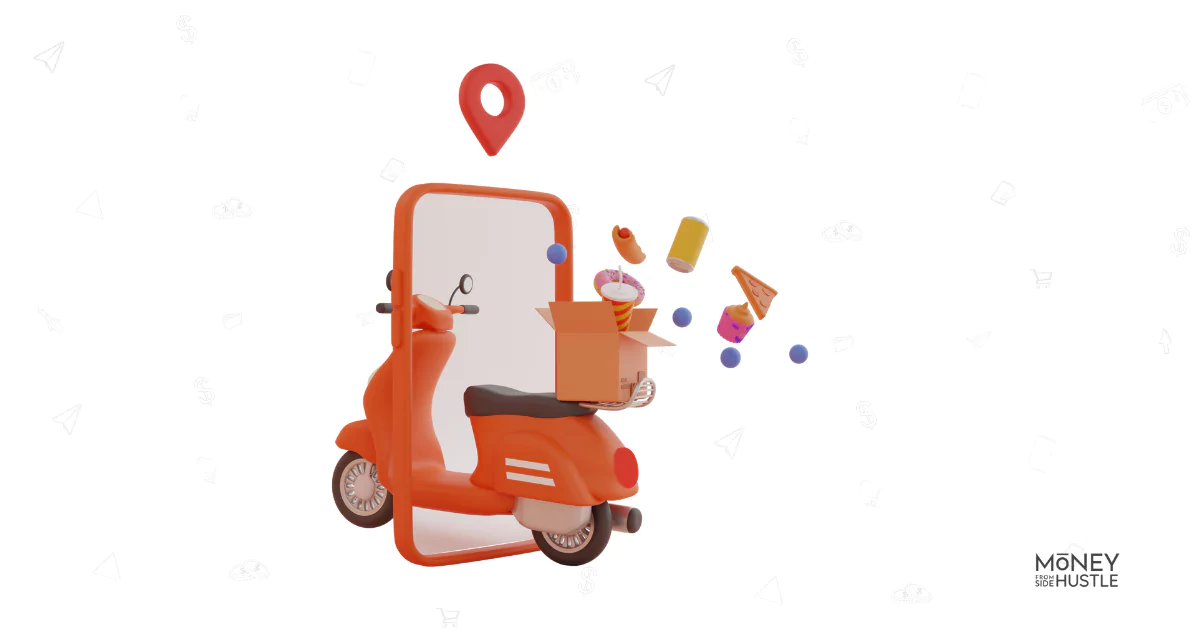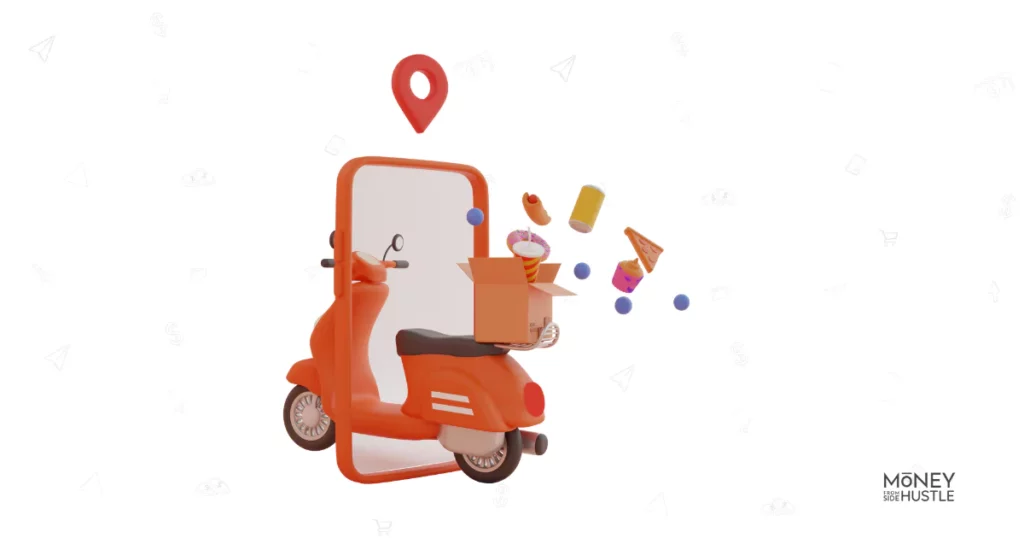 You need a vehicle and driving licence to get started. At a few places, you can even deliver on a bicycle.
You can easily earn more than $15 an hour plus tips.
Sign up to become a food driver with DoorDash!
Related: Best apps to work with for food delivery!
Bonus for Opening New Bank Account
Banks pay new users to become their customers. It's called acquisition cost to get new customers to increase their business.
You can make a few hundred of easy money by opening an account at Aspiration.
In addition to bonuses, they also offer better interest rates on your money.
Start a Blog for Long term Money
If you want a great side hustle for the long term with the option to earn money passively then starting a blog is one of your best bets.
When you start getting the traffic you can make money with affiliate marketing and by showing advertisements on your blog.
Learn now how to start your own money-making blog if you don't have already started.
Earn Money by Testing websites
Another great alternative to online focus groups is testing websites online.
There are places where you can sign up to test people's or companies' websites for usability or functionality. You have to use them and give detailed feedback. For that, you will get paid real money.
You can sign up on UserTesting.com and review websites.
FAQs Related to online Focus Groups
Are Online Focus Groups Legitimate?
Yes, they are pretty much legal and a great way to make money. They help both parties, people who earn rewards for their time and companies who get valuable feedback about their products or services so that they can improve them.
There is a multibillion-dollar industry related to market research companies where they recruit users like us for companies.
These companies like the websites mentioned in this article act as a middleman between us and companies for which they get to keep a cut of money companies pay.
When you read that you will earn upwards of $100 per hour it may seem a scam. But if you stick to the legitimate companies then it is absolutely legal.
Avoid scammers by doing the research beforehand. Look for a companies details on their websites or review sites before joining their research focus groups.
Are All Focus Groups Online?
Most paid focus group research is online but there are also focus groups studies that require your physical presence.
For in-person focus groups you need to be present near the location, then only you will qualify to join.
Both online and in-personal focus groups consist of a small number of people that may be questioned in groups or individually.
For an online session, you need to join a link for group chat apps such as Zoom. If you are invited to an in-person focus group, most likely, you will be provided with coffee and light snacks.
With the aftereffects of Covid, more companies are opting for online groups, which are generally less expensive and save companies money.
In a few studies, there are follow-up sessions. So if you qualify for one session, you might also be invited to the later session. You will be paid for each session you join.
How Much You Can Earn With Paid Focus Groups?
If you use survey sites for money, you know that survey sites offer a chance to mean money in your free time but they don't pay that well. You generally earn on average $1 or less for each survey that takes 15 to 30 minutes.
But with online focus groups, you can make anywhere from $25 to $250 per hour for your opinions.
Yes, each research is different and done by different companies and each one takes a different time to complete, therefore there are different payouts. But on average you can expect to make more than $50 for a single focus group.
After completing the research you will be paid money in the form of Gift cards, PayPal cash, or check instantly. You may get cash also for in-person focus groups.
Can You Earn a living With Focus Groups?
The straightforward answer is NO!
Online focus groups and in-person focus groups are a great way to earn a few hundred bucks. But for making a living you need a consistent source of earning.
With online focus groups, you may qualify for a few here and there but you will not always get selected for them. Therefore you can not earn a living with focus groups.
That being said it is still a great side hustle for a few hundred dollars for a few hours of work.
---
Want to Earn More, Try These Resources: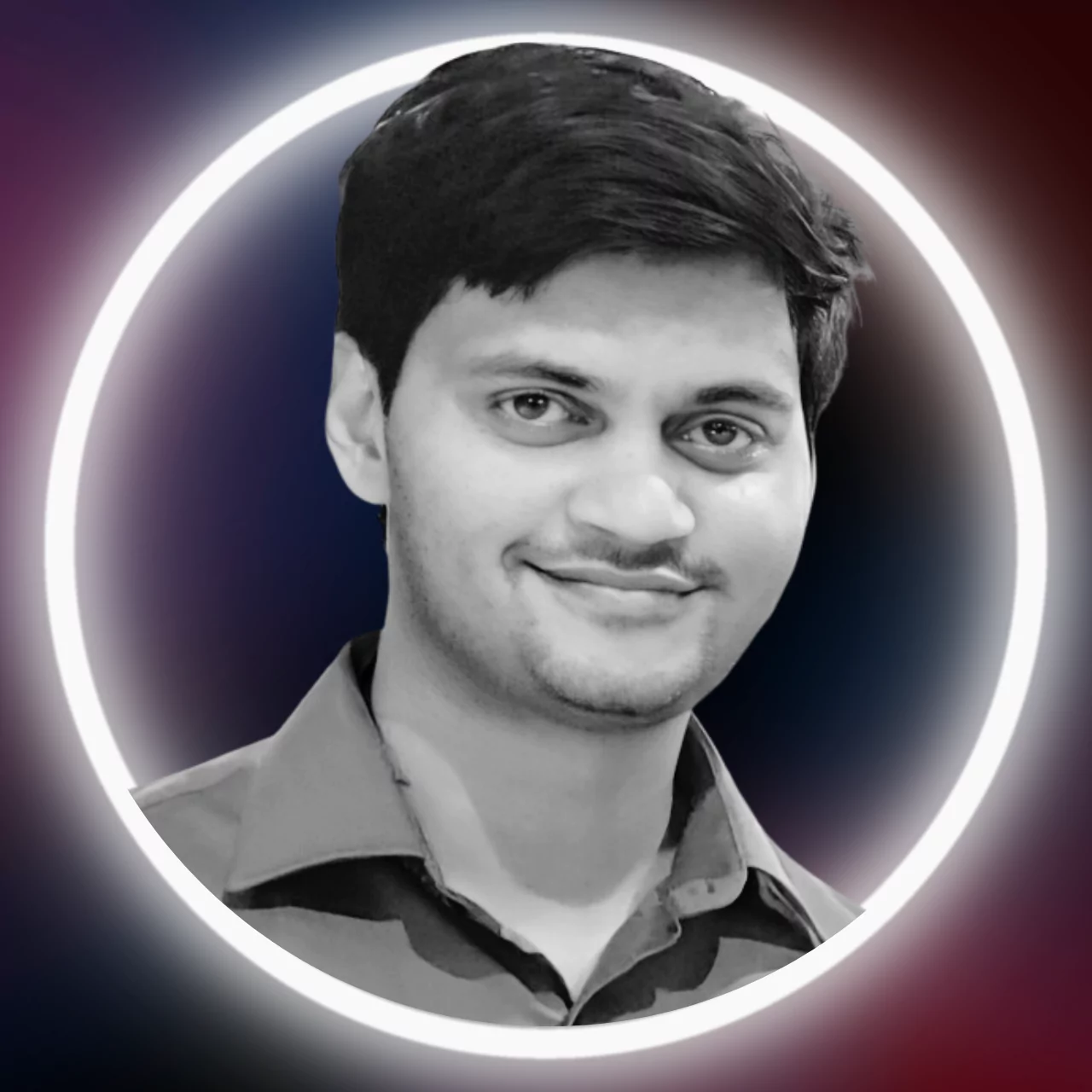 Sumeet is a Certified Financial Education Instructor℠ (CFEI®) and founder of MoneyFromSideHustle. He is an experienced side hustler who replaced his full-time income with side hustles. His work has been quoted on major finance websites like CNBC, Yahoo! Finance, GOBankingRates, CEOBlogNation, SideHustleNation, and more. He has helped thousands of people find side hustles and is here to help you find your extra source of income. More about him.