This post may contain affiliate links from which I may earn a commission without any cost to you. Read our policy for details.
What to do when you are in a cash crunch? Most of us turn to part-time weekend jobs to fill in our extra cash needs.
Most people do these jobs on weekends out of necessity, but a few also do them as they have spare time and nothing else to do (especially when you are a bachelor).
Whatever your reason for doing these part-time weekend jobs, make sure you don't rush into things and consider a few things before diving in.
Should be a simple job without making your life mess (remember you still have your regular job to do)
Your part-time job should have good earning potential to make it worth doing
It should be flexible enough that you can fit it on weekends
No to very little investment (of time and money) to get started
To make life easier for you, I have betted this list of part-time weekend jobs for you (both online that you can do from home and offline jobs).
Find the one that appeals to you and where you can use your available skill sets to make cash faster.
Highest Paying Surveys
Up to $50 per survey
Industry-leading surveys
Best Online Part-time Weekend Work at Home Jobs
Side hustles that you can do from the comfort of your home are truly the best ones. For such jobs, you don't have to commute, saving you both time and money.
Try these part-time jobs that you can do from home on weekends.
1. Blogging
Blogging is a side job I can vouch for personally. Best and the simplest ways to create an income source online.
It is not one of the easiest jobs out there, but you can always start with small steps on weekends.
It takes time and effort to get your blog rolling, and you need to put in countless hours of work before seeing any results.
If you are in immediate need of money, then this is not the ideal part-time weekend job for you. But if you are planning to create an asset for long-term wealth on your free weekends, then this is definitely my favorite recommendation.
You don't have to be a technical wizard or a professional writer to start a blog. All it take are a few minutes of work to get your blog up and running.
If you follow my guide on starting a blog, you will have one in less than an hour.
You will learn everything from choosing a topic to how to monetise in that detailed guide.
I know a lot of people who put in 2 to 5 hours every weekend in their blogs and have created assets worth more than $100k plus, these blogs earn you monthly income.
Earning potential: The money you can make with blogging varies hugely. Working weekends on a part-time schedule can give you a blog that earns a few hundred dollars monthly after 12 months.
A few people even make more than $10k, but such cases are rare. You can be one of them if you can figure out the keyword research and SEO game.
---
2. Freelance Writing
If you are not into blogging but like writing, then you can do this flexible job of freelance writing.
Freelance writers work for other people on a contract basis and get paid for their work. You can take up a few clients, and this can be your perfect part-time weekend job from home.
You can work as
Blog writer
Copy writer
Letter writer
Grant writer
Ghost writer
Novelist
And more
If you are starting out in the writing field, you may have to work low-paying jobs and build a portfolio of good work and reviews to bag high-paying jobs.
Freelance writers can specialize in different types of writing, like finance writing or fictional writing to name a few.
Check out my detailed article on starting a freelance writing career, where you will learn everything about starting a part-time career in writing.
Earning potential: Freelance writers make, on average, $33 per hour, but when you are starting out, you will probably make less. With experience, you can charge more, and a few people even make six figures with freelance writing.
---
3. Proofreading Part-time Job
If you have an eye for detail, you can take up proofreading jobs as a way to supplement your income.
Proofreading involves finding the mistakes like grammatical and semantics in other people writing.
The Internet is so full of content, and billion of new words are put out every day, that is why quality websites invest in people who can make their content error-free and stand out from the rest.
Proofreaders make reading so much more easier and enjoyable, as small mistakes in a text can really throw off the readers.
You can become a proofreader without any prior experience or degree. Here is a free seminar by a person who has taught thousands how to start a freelance proofreading career.
She teach everything starting from the skills you need to be successful in this business and how to score your first job.
There are many companies in this space that provide working opportunities to freelancers. Read this article to learn about them.
Earning potential: As a freelance proofreader on weekends, you can expect to make $25 per hour for your work.
Multiple ways to make money
Low and easy cashout options
Great user ratings on App store
---
4. Become a Virtual Assistant
The virtual assistant is a perfect online part-time weekend work from home job.
You can work on your own time and find clients who can use your services on your free weekends.
The job of a virtual assistant is to make the life of the client easier. Virtual assistants can work in a variety of ways.
You can be a general virtual assistant (secretary type) where you just need to take some calls, schedule meetings, or arrange for the cabs.
Or you can specialize in some roles like finance, bookkeeping, data entry, etc.
Read my article on what are different kinds of jobs a virtual assistant can do and how to become a freelance virtual assistant.
Earning potential: average virtual assistant salary in the US is $24 per hour, but you can expect to make less when starting out.
---
5. Social Media Manager
Social media manager role needs you to take care of clients socials.
Your clients can be an individual looking to grow their following or small business trying to expand. Your role will be to get them in front of more people and make their accounts more engaging.
Obviously, for this role, you need detailed knowledge of social media platforms. For teenagers who are always on these platforms, this can be a perfect part-time weekend job.
Social media accounts need regular upkeep, but you can always make it work on your part-time schedule by scheduling the posts for the whole week on the weekends.
Read my article on how to become a successful social media manager and what steps to take to make it work as a beginner.
Earning potential: Freelance social media managers can earn $25 per hour for making their client's accounts go viral.
---
6. Graphic Designing
Graphic designing is a high-income skill that anyone can master.
Graphics are always more appealing to people, they like to watch videos and scroll on Instagram instead of reading books.
Someone has to create those eye-catching graphics, that is where graphic designers come into play.
If you have art skills and can learn the basics of graphic designing, you can take it up as an online part-time weekend job to make extra cash.
Software like Adobe Photoshop or Illustrator are preferred by designers, but you can always start with free or cheaper options like Canva.
Earning potential: A good freelance graphic designer can easily earn $29 per hour.
---
7. Become a Transcriber
A transcriber's job includes changing audio into text.
If you are a good listener and have good typing speed, which anyways most people have, you can become a successful transcriber.
You can do it from your couch, making it a good online part-time job from home.
Transcribing jobs can include anything from classroom recordings to meeting proceedings.
Legal transcription jobs pay the most handsome amounts.
You can start by taking these lessons from successful teachers.
Earning potential: You can easily make $20 per hour, which is not bad for a simple typing job.
---
8. Teach English Online
There is a huge demand for native English speakers who can teach kids.
Platforms like MagicEars regularly hire people to teach kids under the age of 12 years.
In countries like China, people want to teach English to their kids.
You can enroll to become an online English teacher. There is a basic interview to qualify, and then you can teach as a part-time job during your preferred hours on weekends.
Then you just need to teach the pre-decided curriculum to the kids.
It is a great side hustle for teachers as it will not require any extra effort for them.
Earning potential: You can make from $17 to $25 per hour teaching English to kids.
---
9. Create Online Courses
Online courses can bring in regular passive money after a one-time effort.
You can create an online course based on your expertise or a subject you love. Do thorough research and make a resource that answers a specific question.
In my experience, the courses that answer a particular question do rather well compared to more generalized and bigger courses.
You can use platforms like Teachables to create video courses and bring them in front of millions of people. You can create the course one time using your free weekend time, and it will keep bringing in cash for a long time.
Other than that, platforms like Udemy offer chances to create courses and teach them.
You can even create ebooks and self-publish them on platforms like Amazon if you are not comfortable with creating video content.
Earning potential: The money you can make with your online courses varies hugely depending on the content and promotions. You can bring in thousands every month with a successful product.
---
10. Test Apps and Websites
Website and apps testing can be a great work from home part-time job.
You can do this job on weekends when you have time on your hand. Your job will be to test websites and apps for any functionality issues or bugs.
Many big websites use real user data to assess if the product they are going to launch is in perfect order.
If there are any issues or glitches, then it may hamper the user experience and App's success.
Plus, before making any big change live they want to see if every thing is working as expected.
Your job will be to click on different parts of the website or app and use features available, like signing up, etc.
You may also get instructions with every job on what kind of tests you need to perform.
Complete the test and provide detailed feedback, including any bugs you found. After that, you will get paid, and you may even receive extra compensation for the number of issues you find.
Websites like Usertesting are a perfect place to start looking for such online part-time jobs.
Earning potential: According to Ziprecruiter, you can make $25 per hour working as a website tester. But in my experience, you make less if you include the time you spend applying for jobs.
---
11. Become a Customer Service Agent
You can become a customer service representative and make money on weekends.
Many companies hire part-time agents to cater to their customer service needs.
Most companies require to put in a minimum number of hours per week as they invest some time in training the agents.
Though there are a few companies where you can work on weekends and put in around 14 to 15 hours of work.
Freelance platforms like Flexjobs also have job listings for these positions that you can apply for.
You should be well-versed in the English language and should have good communication skills.
A computer with a microphone will be required to do the job. They might also need you to have some prerequisite skills for some jobs, like technical knowledge of computers.
Earning Potential: Working part-time as a customer service agent can earn you around $17 per hour.
---
12. Paid Surveys
The fun and easiest online job to make money is taking surveys in your free time.
Market research companies are always looking for people who can provide feedback on different company products and services.
You can sign up for many online survey companies and earn PayPal cash or gift cards.
Most of these companies also offer sign up bonuses to new members as a welcome gift.
Just make an account and fill in the basic information like location, family income, etc., based on which they will match you with paid surveys.
Here are the best surveys sites you can join.
Note: Use a new email address to sign up for these companies so that your main email is not cluttered with these offers and you miss important emails.
High earning surveys
Easy-to-use website
Many ways to earn
Best Offline Part-time Weekend Jobs Near You
If you go out and look for small jobs that you can do part-time during your weekends, you will find plenty of available options. Here are the best of them.
13. Deliver Food Part-time
Delivering food is a high-paying job you can do part-time on your own schedule. These jobs are flexible and available all hours around.
You can sign up for services like Doordash and choose hours of your liking, like weekends.
Your job will be to deliver food from restaurants to people's homes. You will get to keep all the tips.
The best part is you can choose if you want to do a particular delivery or not.
To become their rider, you need:
To be at least 18 years of age
A vehicle to transportation
Mobile device for using the app
Delivery drivers can earn higher during the peak hours like lunch or dinner time. Plus, in big cities, the compensation per delivery is higher, but there is more competition as the number of riders is more.
Earning potential: You can make $14 to 16 per hour working for different food delivery apps.
---
14. Do Grocery Shopping
Grocery shopping for Instacart app users is a great part-time job on the weekends to make extra money.
There are two kind of jobs available for hustlers on Instacart:
Shop for groceries
Deliver groceries
You can choose to do either one of them or both. You can just choose to shop for a grocery order, and someone else will deliver the order. This is a great way to make some cash on weekends when you go to the store for your own grocery shopping.
On the other hand, if you don't like shopping, you can choose to just deliver the order.
However, when you decide to do both shopping and delivery, the earnings are higher.
On top of that, weekends are generally peak earning days, meaning shoppers make more money for the same amount of effort on these days.
To make some extra cash in part-time to supplement your income, sign up for Instacart today.
Earning potential: For shopping or delivery only, you will make at least $5 per order. For both shopping and delivery, a person can make $7 to $10 per order.
---
15. Drive Others Part-time
Many people, especially students, drive ride-sharing services part-time during weekends to make some cash.
The job includes giving rides to people around the city and getting compensated for that.
Everything from booking the ride to getting payment is through apps. You need to sign up for these services like Uber or Lyft.
The things you need to work for these services:
Age above 21 year
Valid driving licence
1 year of driving experience
Clean driving record
Good enough vehicle (you can rent from hyrecar)
Once you apply to work with them, they do a background check and if cleared you can start taking rides.
The timings of work depend on you. If you have only time on weekends, you can decide to open the app and accept bookings only on weekends.
Earn money for the number of hours you work.
Earning potential: Uber drivers can make, on average, $19 to $25 per hour, but it depends on the city you live in. You can take advantage of promotions to earn extra money, like completing a set number of rides in a month.
---
16. Become Babysitter
Babysitting is a part-time job many teenagers take on their weekends when schools or colleges are closed.
This job includes
Preparing meals and feeding
Taking care
Indulging them in fun activities
Keep their play areas clean
Help in homework if any
Maintain their daily routines
You can look around for babysitting opportunities in the neighborhood or look on online forums like care.com.
If you like spending time with kids, it is going to be an easy job for you.
Earning potential: You can expect to make $17 per hour for babysitting. If you can babysit for more than one kid, you can make more money.
---
17. Start Housesitting Part-time
In your free time on weekends, you can do housesitting jobs. Many people, when not in their homes, prefer to have someone to take care of homes.
Housesitters can offer to stay at someone's home and take care of a few responsibilities like.
Switching lights on and off
Vacuuming floors
Watering plants
Answer the calls and make notes
Taking care of pets if any
Having a housesitter decreases the chance of burglary, and a sitter can earn money doing almost nothing.
Many people nowadays are taking housesitting jobs at their tourist destinations to save on money from staying at hotels.
Earning potential: You can make around $25 per hour for housesitting part-time jobs on weekends.
---
18. Pet Care
If you love playing with furry friends this fun part-time weekend job is going to be pretty easy for you.
Pet care jobs can include
Pet sitting
Pet Walking
Feeding them
Grooming (can charge extra for this)
Many people have pets, and sometimes due to jobs or travel, they need help with pet sitting or pet walking. Therefore, there is always demand for this job.
You can offer these services on weekends on part-time when you have some free time.
You can look for job opportunities around your home or at online pet-related sites like Rover which connects pet sitters with pet owners.
If you are walking dogs, you can walk multiple of them and earn more money.
Recently, I saw a friend of mine earning over $2,000 in a weekend by taking pets on a fun getaway to a farm that she rented for a few hours from her friend. Owners love to spend money if their pets can have a good outing and fun time.
You can also look to develop a similar model as a part-time weekend job if possible.
Earning potential: Median earnings of a dog sitter on apps like Rover is around $16 per hour. You can expect to make similar amounts for your work.
---
19. Flip Things on Weekends
Flipping things for profit can be a good weekend side hustle to make money.
If you have a good eye for finding hidden gems, you can make good cash. You can go to local thrift stores or garage sales and look for items that can be easily modified into more valuable items.
Look for undervalued things and buy them. In a few cases, you will be able to sell them at higher prices even without any modifications.
In other cases, you can use your art skills to make things more valuable.
You can even buy cheaper things in some online stores and sell them at higher prices, this is called retail arbitrage and is used by many people as a way to make money.
Here is a video on things to flip for profit.
You can learn more about flipping businesses from an expert family who does it for a living.
Earning potential: In starting with good training, you can make a few hundred dollars every month. After some experience in picking the right deals, you can bring in over a thousand dollars or more.
---
20. Become a Yoga Trainer
Yoga is becoming increasingly popular, and many people have started doing it on their free weekends.
If you know how to do Yoga, you can earn some basic certifications and teach other people how to do yoga correctly.
Your job as a yoga teacher includes:
Teaching students different poses
Leading the sessions
Teaching them breathing and mindfulness
Practice meditation
Yoga can impactfully change many lives, and you can be a part of it and help others while helping your finances during your weekends.
Earning potential: You can make $24 per hour as a yoga instructor if you have the required qualifications.
---
21. Teach Music Instuments
If you love playing music instruments, you can actually make some money part-time teaching others about it.
Many people, especially students, love to teach playing new music instruments, and they opt for private lessons from people like you.
It can be anything that you are expert in, including
Guitar
Piano
Bongo
Drums
Xylophone, etc.
You can teach in a group or individually and charge accordingly. You can advertise your service on college notice boards or local forums.
Earning potential: You can earn $20 to $40 depending on your expertise and the number of students you have.
---
22. Work at Restaurants
Restaurants offer a lot of part-time work opportunities for quick cash in hand. During weekends, restaurants have peak business, which means they need extra hands for everything.
The kind of jobs restaurants offer can include:
Cleaning tables
Waiting tables
Taking and serving orders
Mopping floors
Cleaning dishes
Helpers in kitchen
If you can do any of these jobs, you can talk to restaurants for these roles part-time on weekends.
You can even have a long-term arrangement with restaurants where you work every weekend and earn regular cash.
Earning potential: By doing these jobs you can expect to make around $15 per hour, unless you have cooking talents, in that case, you can earn more.
---
23. Mystery Shopper
Mystery shopping gigs involves doing some spying on behalf of brands.
These gig jobs can include eating at restaurants, buying a product, taking a test drive, etc.
There are many things you can be asked to look for when doing a mystery shopping job, like:
Staff behaviour
Inventory display
Stock availability
Staff knowledge, etc.
Companies hire private contractors like you to get a ground report on how their policies are implemented.
You can take a mystery shopper job on weekends as a part-time earning option.
Sign up for a service like Field Agent, and they will assign you jobs that you can accept to do.
You might need to buy products according to the job description. Make sure to keep the receipt to get reimbursement.
The most important part of these part-time jobs is submitting a detailed report on time with photographs if asked.
Here is a real-life example:
Earning potential: Mystery shoppers can get paid $24 per hour, but if you deduct the time it takes to go to the store and write the report, net earnings might be less.
---
24. Do Gigs on TaskRabbit
TaskRabbit is an odd jobs app where people like you offer their services.
Four main types of services offered on TaskRabbit includes:
Delivery
Cleaning
Personal assistance
Handyman services
You can offer any service, from driving someone to fixing the light bulbs. The most popular jobs are moving jobs, where you help someone in moving homes.
If you have a truck, you can offer that, or you can just offer manual help. Many people move their homes on holidays like weekends.
You can work part-time on weekends to offer your help to such people.
There are other websites like TaskRabbit you can use to scout more such job opportunities.
Earning potential: It highly depends on the kind of services you offer, for a few services like electricity related, you can even charge $50 per hour.
---
25. Tour Guide
If you live in an area with tourism places, there is a good chance to work part-time weekend job as a tour guide.
For a tour guide, it is important to have good communication skills so that you can effectively tell the history and relevance of the place.
You also need to have good knowledge of the place to do justice to the job.
Your talk should be explanatory yet entertaining as no one like to get bored with long old stories.
You will interact with strangers every day, and it is a good job for people who love talking and interacting with new people.
Here are a few tips on how to be a good tour guide.
Earning potential: An average tour guide in the United States makes $15 per hour for their work.
---
Places Where to Find Part-time Jobs
There are online forums where you can find these part-time weekend jobs. You can look at Craigslist, Indeed, and Flexjobs to find jobs.
These places have a huge inventory of jobs, and people keep on posting new jobs every day.
You can look for the jobs you are interested in by filtering the jobs by categories.
Select a category and choose the job you would like to apply for according to your skill set and rates shown.
Be aware of scams on these platform as many people use to take advantage of others.
Look for red flags, like if someone asks you to pay for a job application, it's a scam. Don't send your personal information, like your bank account, without meeting or doing the job.
For online part-time weekend jobs like writing, and website testing, there the specialized websites like UserTesting that you can use to find relevant jobs.
---
Pros and Cons of Part-time Weekend Jobs
There are both pros and a few cons of these jobs
Pros
These jobs are flexible
Mostly pay cash in hand
No degree required mostly
Supplements your income
Help you grow your skill set
Cons
No benefits like insurance
Mostly low paying jobs
Over work (no rest on weekends)
---
Are Part-time Weekend Jobs Worth It
If you are in a cash crunch, then yes, getting a part-time job that helps you meet your money needs is totally worth it.
There are times when people are just spending their weekends sleeping, and they have nothing else to do. In such cases, it is better to have a part-time job that keeps you busy, helps you meet new people, and makes connections.
It also brings in extra cash, which always helps.
In a few cases, when you are already working full hours and exhausted from your day job, getting a part-time job can be counter-productive. In such cases, you may get fatigued and lose efficiency in your primary job.
If your day job is tiring, then I will recommend using weekends as a recharge to get your energy back for next week's work.
You may still take up some part-time work, like starting a blog as a creative outlet, and it will also make an asset for you in the long term.
So, weigh your option and find out if getting a part-time job on weekends will be worth it for you or not! Let me know in the comments what you think.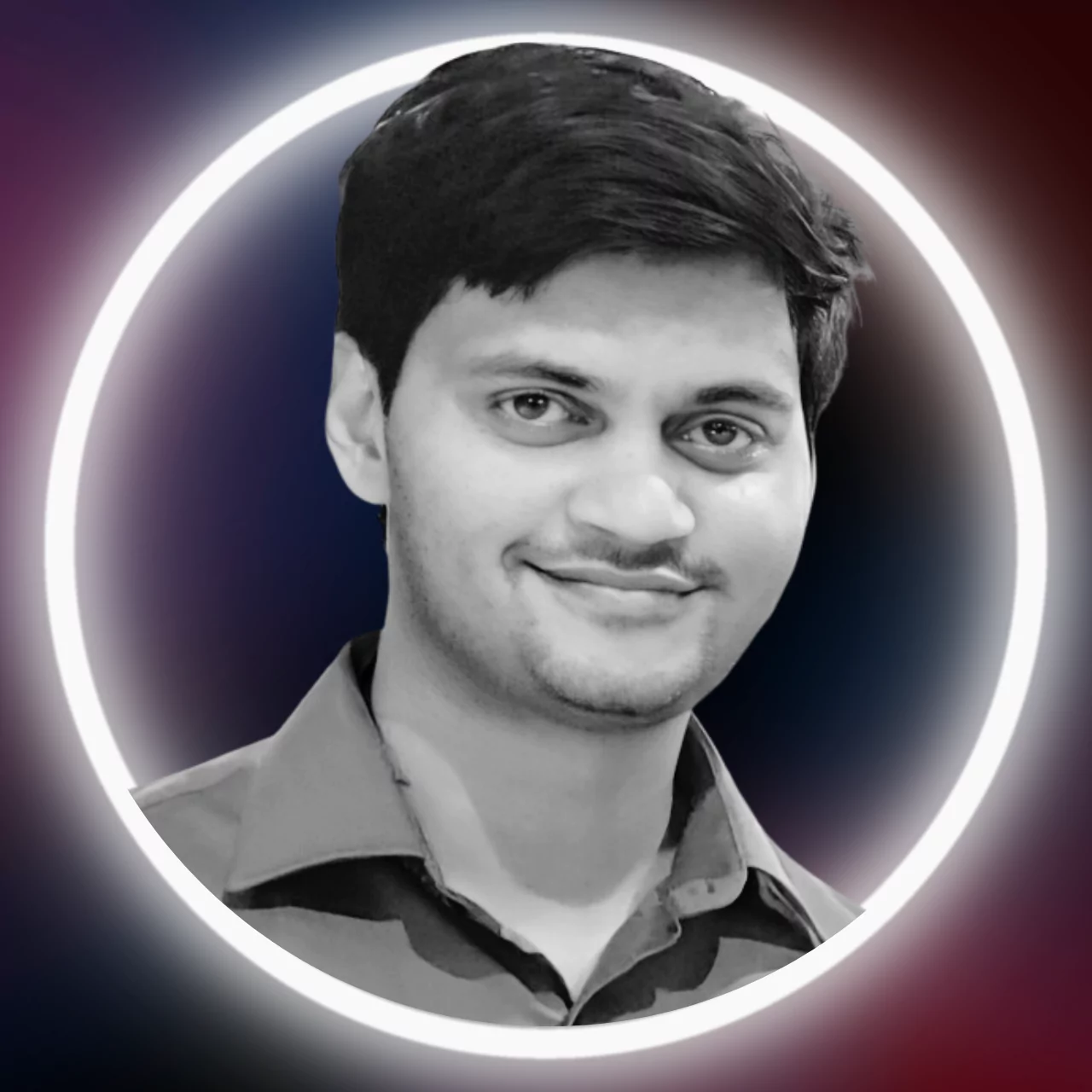 Sumeet is a Certified Financial Education Instructor℠ (CFEI®) and founder of MoneyFromSideHustle. He is an experienced side hustler who replaced his full-time income with side hustles. His work has been quoted on major finance websites like CNBC, Yahoo! Finance, GOBankingRates, CEOBlogNation, SideHustleNation, and more. He has helped thousands of people find side hustles and is here to help you find your extra source of income. More about him.