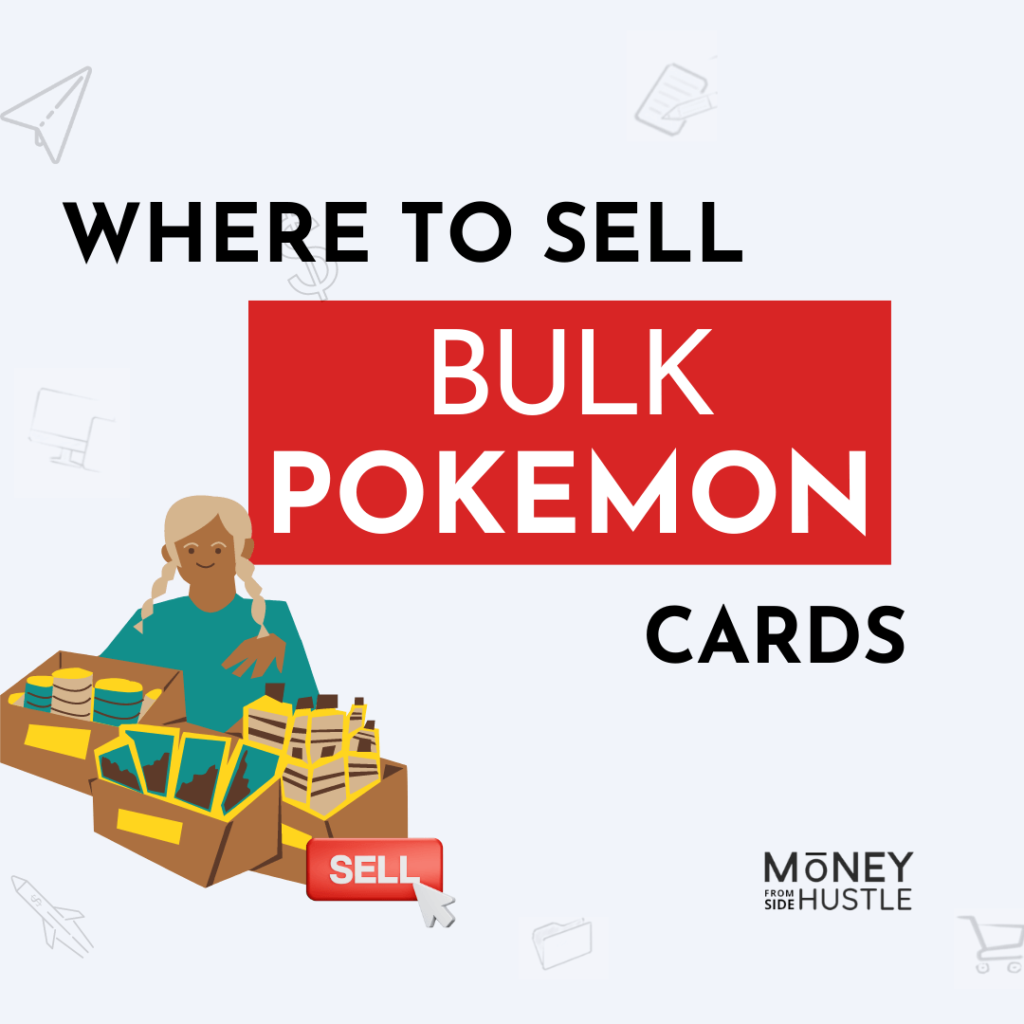 The Pokemon card-selling market is huge, with many rare cards even fetching hundreds of thousands of dollars in auctions.
People even have adopted flipping rare Pokemon cards as a way of making extra side money. Check out this article where I discussed where to sell rare single cards.
But most of us have common Pokemon cards in bulk.
You can still make some cash flipping your bulk Pokemon card collection. Many places buy bulk Pokemon cards, including online marketplaces like eBay and specialized sites like Full Grip Games.
In this article, I will go through the best places to sell bulk Pokemon cards and give tips on how to sell bulk Pokemon cards for maximum profit.
Highest Paying Surveys
Up to $50 per survey
Industry-leading surveys
Best Places To Sell Bulk Pokemon Cards
Bulk collections have cards that are common and are not worth much, probably a few cents for each card. So to make it worth your efforts, you need to have a sizeable Pokemon bulk collection.
If you have a large collection, you can sell them with a very little effort at the following places.
1. eBay
eBay is one of the best places to sell bulk Pokémon cards. You can just list your whole collection for sale, and interested buyers can contact you.
As we saw in another article, eBay is a good place for selling rare Pokemon cards, but people also sell their bulk collections all the time.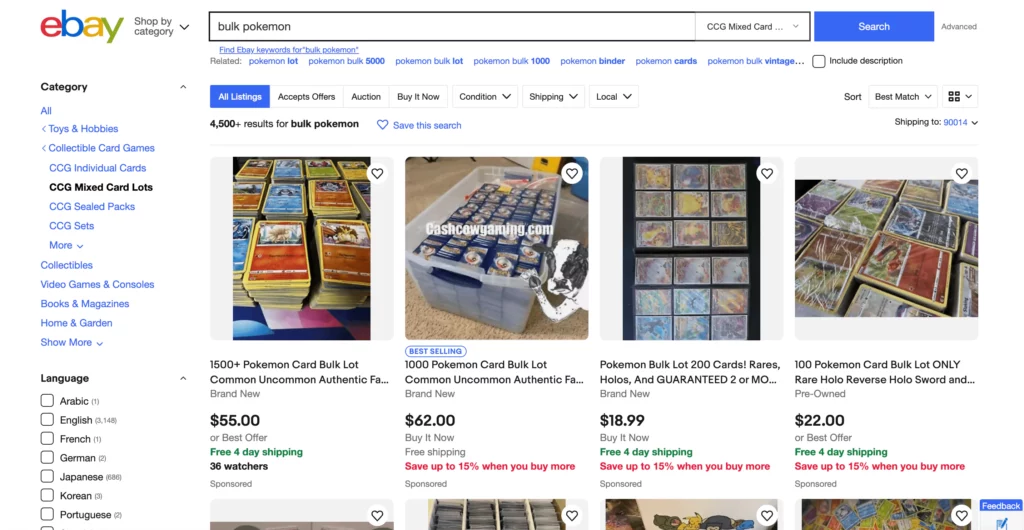 There are collections of 100 or 1000 cards available for buying at eBay. You can also list your whole collection together and get rid of them in one go.
Just create a listing and show the pictures of the whole collection with a description of the whole collection.
Charges: Non-sports trading cards have a fee of 5% on the selling price.
---
2. Full Grip Games
Full Grip Games buys bulk Pokemon cards for cash or store credit. You can sell your Pokemon cards in increments of 100 or 1000. Meaning if you have 2500 cards, you can sell them in two lots of 1×1000 and 5×100.
You can sell common/uncommon and basic energy cards.
You just need to go to their bulk buy page, where you can find all the cards with their prices. Select your card type, add them you your buy list, and checkout.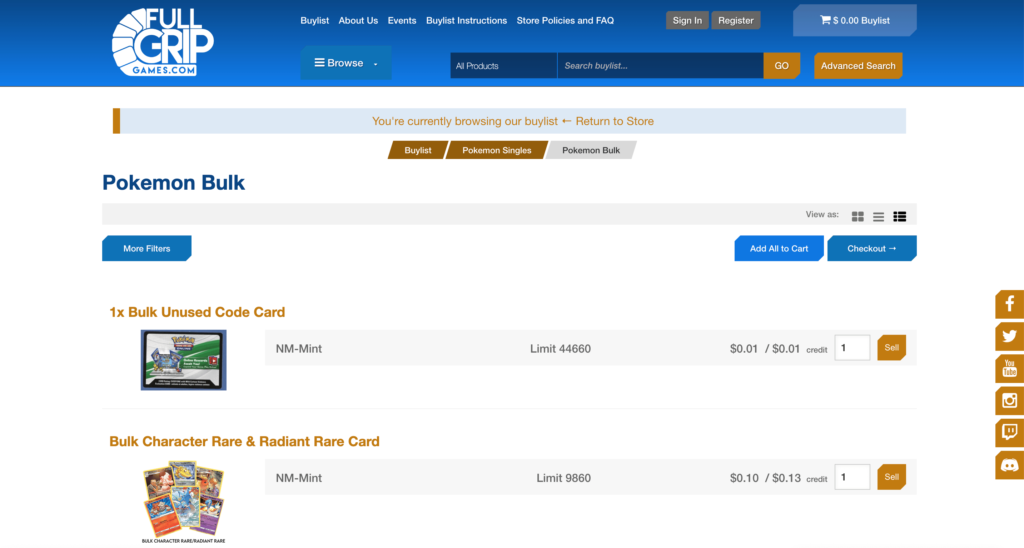 You can even include single and bulk Pokemon cards in one buy list; just keep them separate.
For bulk Pokemon cards, there is no need to sort them, though if you have multiple types of cards, you need to separate common/uncommon and reverse holo cards.
They only accept near-mint English cards in bulk submissions. Following cards are not accepted for bulk selling:
Jumbo cards
Counterfeit cards
World championship cards
Foreign language cards
After submitting the order, you need to ship your box of cards, and you can send multiple boxes if you have a huge collection. Just make sure to label them all properly. They do not cover shipment charges, and you need to pay them.
If you live near Akron, you can drop your cards at the store.
---
3. TCGplayer
TCGplayer is a platform most know to sell single Pokemon cards, but many don't know that you can sell Pokemon cards in bulk here. You can as well sell the bulk of other card games like Yugioh and Magic cards.
Go to the Bulk Lots category and add your bulk collection or bundle of cards. You can add a few dozen to thousands of Pokemon cards for sale.
Choose the inventory tab and follow these steps:
Choose bulk lots in product line
Click product name or "add" button
Choose to add photo
Publish to make your inventory live
Anyone interested in your Pokemon bulk collection can contact you, and you can finalize a deal. It is a great place for card flippers or side hustlers as you sell more, you unlock more features that help you optimize your trade.
Charges: There is no listing fee, and you pay a 10.25% fee of when you make a sale, plus a PayPal processing fee of 2.50% and $0.30.
---
4. Deriums
Deriums is another place where you can sell your bulk Pokemon cards. You can find the prices they offer for bulk cards on their website.
On average, they pay 1 cent for common/uncommon and 5 cents for non-holo rare and Reverse Holo Rare/Holo C/UC. You can get 6 cents for each holo rare and 10 cents for Character rare (yellow border). A jumbo card will fetch you $0.25, and each V/EX/GX/VStar will pay $0.50. Maximum price of $0.75 you can get with Vmax/FA trainers/Silver Borders.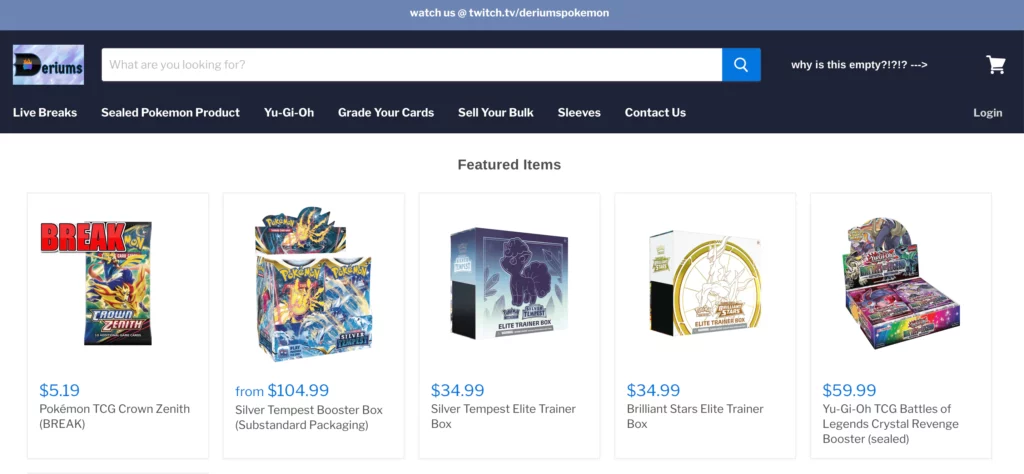 They accept English, near-mint, trainer cards, and special energy Pokemon cards in bulk. Not an energy cards, world champ cards, and counterfeit cards are not accepted in bulk purchases.
Separate different categories of cards like commons and halo cards and ship them after filling up the online form with all the details.
Generally, they take 2 to 3 days to process your cards and issue you payment. You can get paid by PayPal or store credits.
---
5. AwesomeCCG
AwesomeCCG is another place that buys bulk Pokemon cards. They also buy singles worth above $5 for store credit or cash.
For bulk orders right now, they are paying in store credits. Plus, the shipping option is temporarily suspended. However, if you live near the Londonderry store, they are taking bulk Pokemon through drop-off or shipping.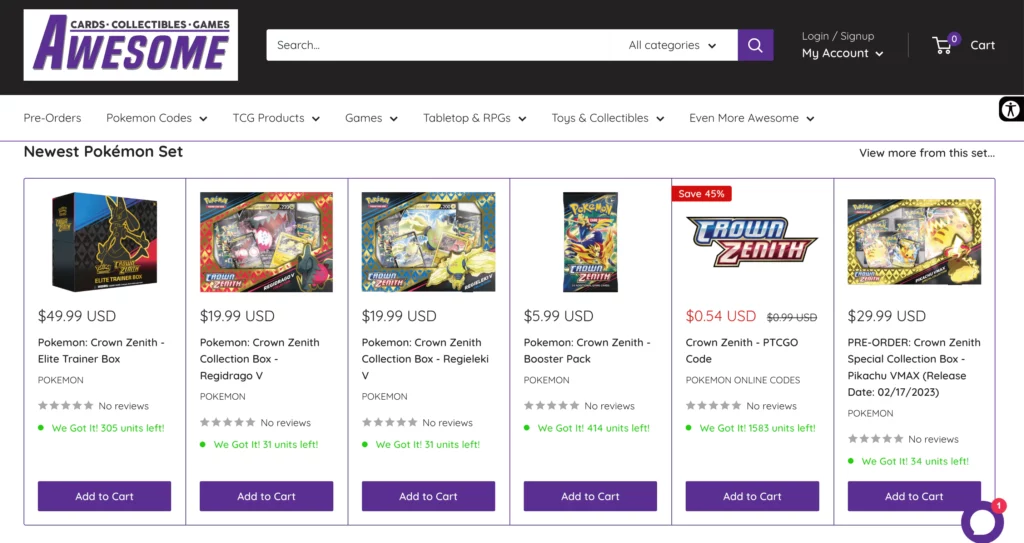 You need to sort your cards by rarity and keep them in bundles of 100 before selling.
Once your order is processed, you get paid in credit if you want to buy other cards available on their website. So right now, it is not the best option to get cash for your bulk, but if you are looking to buy something else at their store, you can trade your bulk collection for that.
---
6. Sell2BBNovelties
Sell2BBNovelties is another website you can use to sell both single and bulk Pokemon cards online. They buy most Pokemon cards, and you can find the price they pay for each card on their website.
You can list cards individually or just sell the bulk collection at a flat price. You can sell the whole binder, box, storage container.
Just send them the whole collection, and they will count them and pay the minimum price listed.
| | | | | | |
| --- | --- | --- | --- | --- | --- |
| Card Type | HOLOS | REVERSE HOLO | RARES | COMMONS/ UNCOMMONS | ENERGY CARDS |
| Vintage | $1.00 each | $0.50 each | $0.10 each | $0.04 each | $0.005 each |
| Modern | $0.10 each | $0.05 each | $0.02 each | $0.01 each | $0.005 each |
They accept cards only in Mint condition, and if you are selling only one type of card, you need to contact them before sending your cards.
---
7. CCG Castle
CCG Castle buys your bulk Pokemon cards. You need to create an order on their website. There are price mentioned against each card and you can select multiple of each card.
In most cases, there is a limit to one card type (generally 90 to 99).
Select the type of card you have and choose the number of cards, and create an order. After that, ship your cards to them, and they will verify them and pay you cash or store credit that you can use to buy other stuff.
---
8. Facebook Groups
Facebook can be a great place to sell almost anything, including your bulk Pokémon collection. You have two options for selling on Facebook.
Either you can set up local meetings
Or ship your collection
Either way, you need to make a listing on the Facebook marketplace or ask for the permission of local sell and buy groups to list your cards.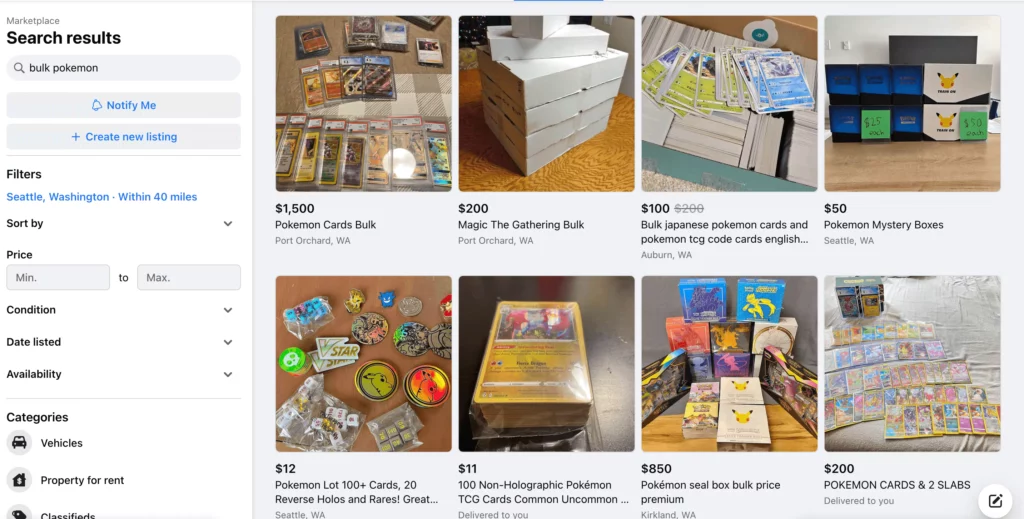 When you make a listing, Pokemon card collectors near you can contact you, and you can decide on the price. After that, fix a meeting place and sell your Pokemon bulk for cash.
---
9. Reddit
Reddit is another place where like-minded people hang out in subreddits. These subreddits are like a small group of people who talk about common interest things, like Bulk Pokemon cards in this case.
For example in this subreddit (r/pkmntcg/), 76k members are all Pokemon enthusiasts. You can become a member and list your bulk Pokemon collection, and anyone interested can directly contact you.
This cuts the middleman fee, and you can keep all the profits. Just make sure to read all the guidelines and rule before posting, otherwise, you might be thrown out for violating their rules.
---
10. Local Shops
Local shops like comic book stores or pawn shops might buy your bulk Pokemon cards. I would advice you to confirm by calling before going, as not all accept these cards.
If the they say that they take bulk cards, prepare your cards by sorting them and take them in boxes to the store.
They will inspect them and will offer you a price. This is the most important part: They will always try to lowball you, so do some research beforehand on how much to expect.
You can negotiate the price, and if you like the offer, this can be the best way to sell bulk Pokemon cards locally and get paid instantly.
---
11. Top Cut Central
Top Cut Central had bought over 4.5 million cards. They are one of the top places to sell bulk Pokemon cards. Right now, they have suspended their bulk purchase operations.
However, you can check here if they have resumed it. If they are buying, it is certainly an option worth checking.
Tips For Selling Bulk Pokemon Cards For Maximum Value
Here are a few things you can keep in mind to get the maximum money for your bulk Pokemon card collection.
1. Research the Market: Understand the current market values of the cards at the above-mentioned websites, as most of them have buy lists that refer to the price they pay for each type of card. With that knowledge, you can sell your cards for the best price when selling locally or on marketplaces like eBay.
2. Sort Your Cards: Store your cards properly in secure containers or sleeves. When selling, sort them into different categories like holo cards and common/uncommon cards separately. Most bulk Pokemon card buyers need you to have your cards sorted. If they are all mixed up, your order might be rejected or they may charge extra for sorting them.
3. Offer Variety: When selling bulk Pokemon cards, if your collection has a different variety of cards, then there will be more people interested than if you have all similar cards.
4. Network & Promote: You can use online forums, social media, and other platforms to connect with other Pokemon enthusiasts and find buyers for your cards. These places also help you promote your collection to reach more people.
5. Offer Discounts: When selling bulk, you can offer discounts if someone buys more or the whole of your collection. This gives buyers an incentive to purchase the complete collection.
Here is a video guide on selling bulk Pokemon cards collection.
Even Bulk Pokemon Selling Can Give You Some Cash
Not only rare single Pokemon cards are valuable, but you can also make some money selling bulk Pokemon collection.
All these websites discussed above give you multiple options to find the best buyer. Invest some time to find the highest paying buyer or simply offload your collection at a local store for fast cash.
Here are more ways to make money: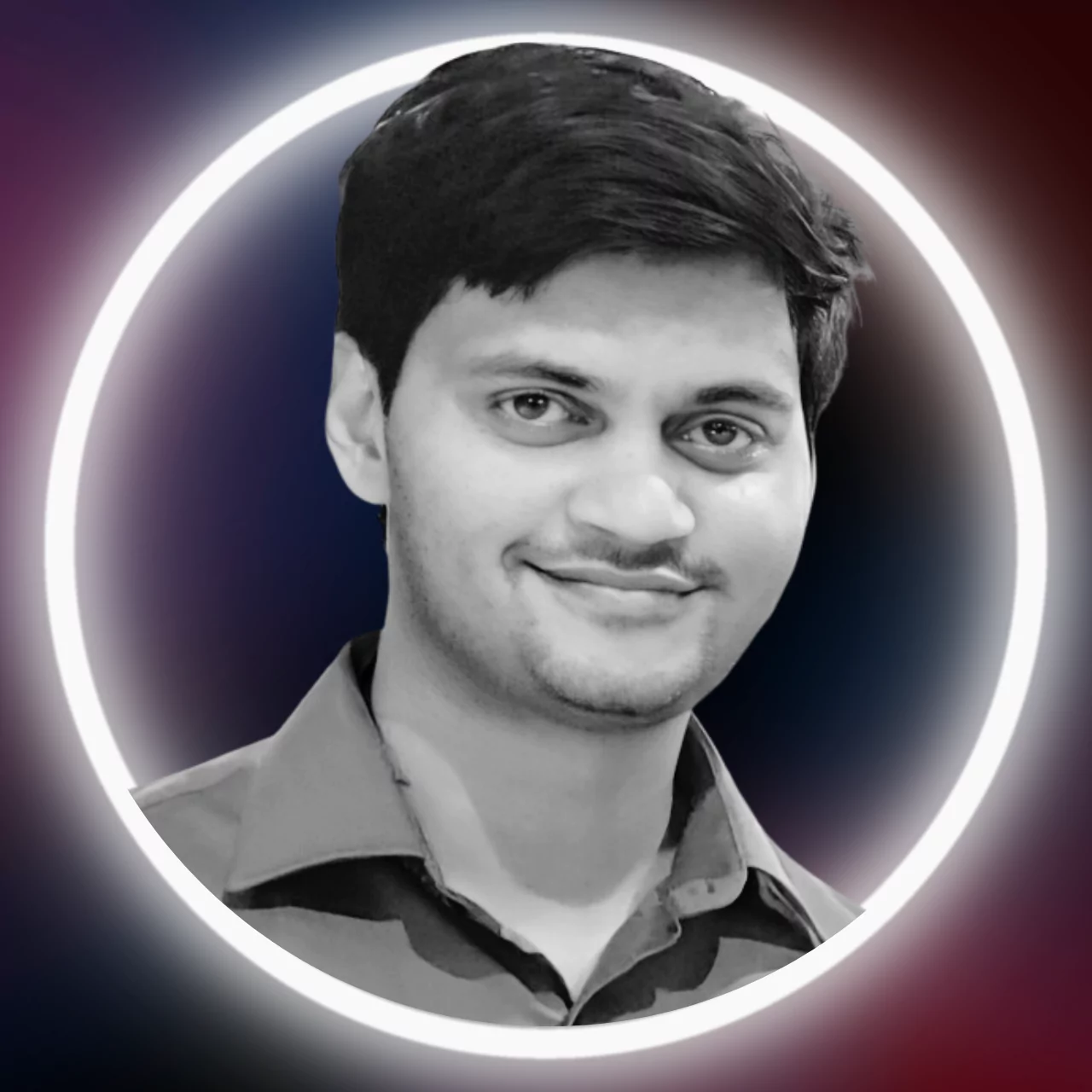 Sumeet is a Certified Financial Education Instructor℠ (CFEI®) and founder of MoneyFromSideHustle. He is an experienced side hustler who replaced his full-time income with side hustles. His work has been quoted on major finance websites like CNBC, Yahoo! Finance, GOBankingRates, MSN, Nasdaq, AOL, and more. He has helped thousands of people find side hustles and is here to help you find your extra source of income. More about him.