This post may contain affiliate links from which I may earn a commission without any cost to you. Read our policy for details.
Ever wondered where to sell your used rims when you don't need them anymore? Let's navigate the maze of options, both online and offline.
While it might seem tough to find the most dependable and successful solutions, don't worry! I've got your back.
I'll break down some of the best places to sell used rims, so you can find the one that fits your needs perfectly – whether you're hoping to make some extra money, or simply want to clear out your garage.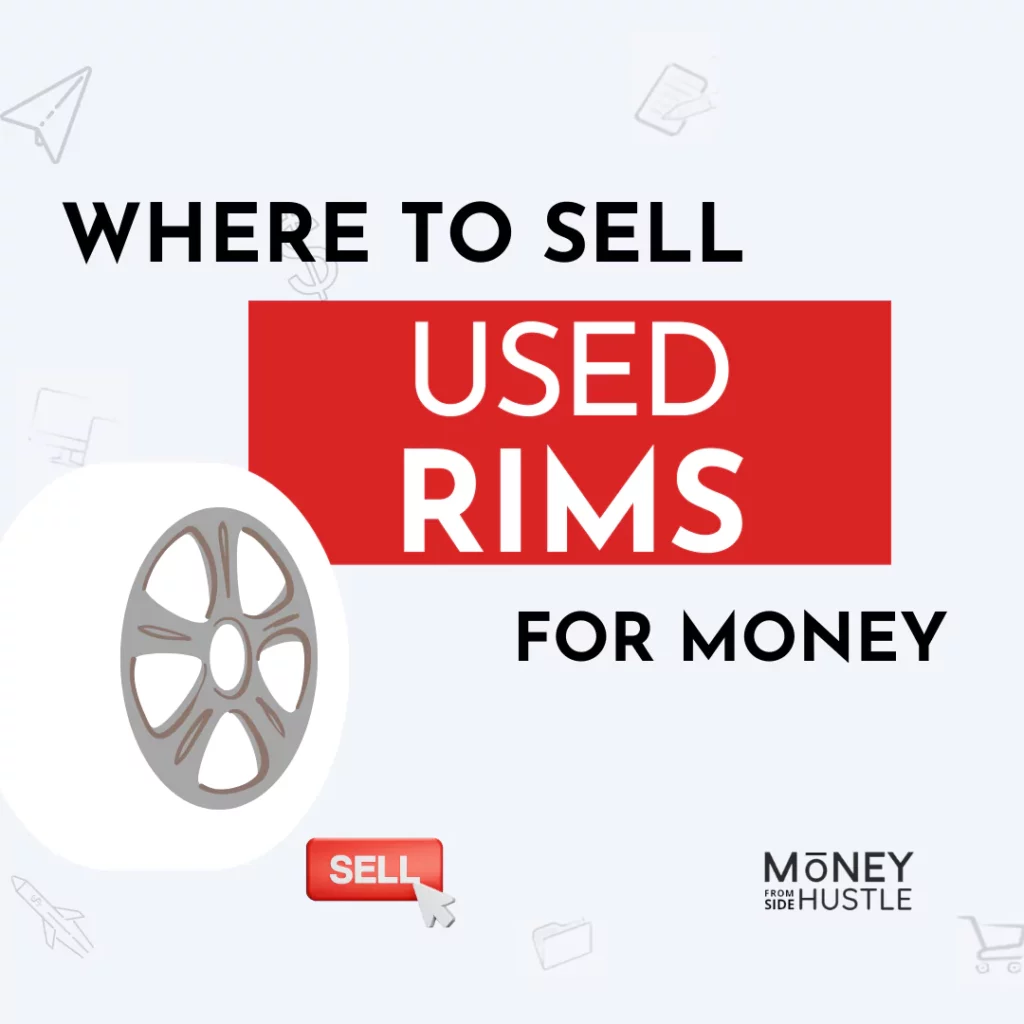 Best Places To Sell Used Tire Rims
1. Craigslist
Craigslist is one of the most famous and trusted classified ads websites. It's a fantastic marketplace where you can sell used rims.
Plus, it's absolutely free to list your tires! You might find customers who prefer used tires over brand-new ones, which could mean a little more money in your pocket.
All you need to do is inspect the tires to ensure they're still in good condition, then list them with a detailed description.
On Craigslist, you might find that a single tire can sell for $30 to $75. You could make even more money if the tires come with a metal rim.
---
2. Automobile Salvage Yards
Your local salvage yard, which deals with old auto parts, could be a good source for selling used rims.
If your rims are in good shape and still have value, they should be willing to buy them from you. They usually offer you money based on the weight of the rim's scrap metal.
You might not get as much money as you'd hoped, but you save the effort of having to sell them yourself.
---
3. eBay
Selling your old rims on eBay could be a great choice for a variety of reasons. With a massive audience of potential buyers, you've got a good chance of finding someone interested in buying your rims.
You'll need to set up an account, list your rims, set a price, and choose your delivery options. Once your listing is live, buyers can contact you with questions or make offers.
Just keep in mind that eBay charges 12.9% fees for selling items, so factor that into your pricing. However, if you're willing to put in the time and effort to create a detailed listing and communicate with potential buyers, eBay can be a great place to sell your used rims and earn some extra money.
---
4. Facebook Marketplace
Facebook Marketplace is a popular spot for selling things like used rims.
The best part? It's free to use! You can reach a huge number of potential buyers, making it easy to sell your rims quickly.
To list your rims, you'll need to create a listing that includes pictures and a description of their condition, size, and brand.
You can even sell your rims locally to make the process even easier.
---
5. OfferUp
OfferUp is another great place to sell used tire rims, especially if you live in a busy city.
You can set your own price, and potential buyers can accept, negotiate, or decline it.
Then, you set up a meeting place using a built-in messaging feature. Alternatively, you can list the item nationally and charge the buyer to ship it.
There's a convenience fee of 12.9% with a minimum of $1.99, but it's generally best for selling rims locally for cash.
---
6. Mercari
Mercari allows you to sell a variety of items, including rims, for a 10% fee. Plus, you need to pay a fee of 2.9% + $0.30 for the processing of payments when your rims sell.
Here are some steps to follow while selling used rime in Mercari:
Create a Mercari account
Take detailed pictures of the wheels you wish to sell
Create a precise and thorough description: Include the size, brand, condition, and any other pertinent details in a detailed description of the rims
Set a fair cost by looking at the comparable rims on Mercari
Respond quickly to inquiries from prospective customers and address any queries they may have
Once you have located a buyer, package the rims safely and ship them right away
---
7. Nextdoor
If you're wondering where to sell used tire rims for the best price, Nextdoor is a fantastic place to start. It's like a neighborhood bulletin board where people share news and information about their local area. But did you know you can also sell things there, just like on Facebook Marketplace!
When selling locally, you usually meet the buyer to hand over the goods. If you choose to ship, it's up to you to decide how much to charge. So, you're in full control of how you send your items.
The best part? Your buyer might live just around the corner! Plus, there's no online sales fee, so selling is easy and cheap. How you get paid – with cash, a check, or PayPal – is up to you and the buyer.
---
8. Sell My Tires
The Sell My Tires website is like a giant classified ads section just for tires and rims. Here, you're likely to find serious buyers willing to pay good money for your used rims because the site is all about tires.
If you're selling, remember to take lots of photos of your tires from different angles. You might even want to sell the tire rims as well. On this site, you could make more money if you sell tires that still have their rims.
---
9. Blackburn Wheels
Still not sure where to sell used tire rims? Blackburn Wheels is a great option.
They buy used Original Equipment Manufacturer (OEM) wheels from 2008 models onwards, both steel and alloy. However, they don't buy aftermarket or custom wheels.
Depending on the size, type, and condition, Blackburn Wheels will pay between $25 and $40 for your used rims.
---
10. Wheels America
Wheels America is a company based in the U.S. that fixes and refinishes wheels for all kinds of vehicles. With locations across the country, they serve both private individuals and businesses.
Besides their repair and refurbishing services, Wheels America also sells a variety of wheels and rims. They have a selection to suit every type of vehicle and budget.
If your wheel is in good condition and they can use it, you could earn anywhere from $5 to $85. You get paid by PayPal or check.
---
11. Auto Rim Shop
The Auto Rim Shop is a one-stop shop for wheels and rims, selling both new and used items for different car makes and models.
They even have a trade-in program for customers who want to swap their old wheels or rims for new ones.
If you want to sell to them, just send an email to [email protected] with a picture of your wheels and details about the year, make, and model. If they're interested, they'll send you an offer and you can get started with shipping.
---
12. American Factory Wheel
If you're still asking, "Who buys used tire rims?" then consider American Factory Wheel.
To sell your rims here, you need to create an account, list your product with a description and clear photos.
If American Factory Wheel can use your product, they'll send you an offer. If you accept it, they'll even cover the shipping cost and pay you for the rims.
Tips For Selling Used Rims On These Sites
Here are some handy tips for selling tire rims online:
Go for detail: When you list your rims, include all the details you can, like who made them, the model, size, and their condition. Don't forget to post clear pictures that show any scratches or dings from different angles.
Price right: If you want to sell beyond your local area, look at what others are asking for similar rims and price yours the same way.
Tell the truth: Don't try to hide any damage or wear and tear on the rims. Show pictures of any dings, scratches, or other defects and be clear about them.
Answer fast: Be ready to reply quickly to questions or anything potential buyers might want to know. This can help the buyer feel more confident about your listing.
Think about a warranty: If the rims are in good shape and you know they're good quality, you might want to offer a warranty or money-back guarantee. This can make buyers feel more comfortable and could make it more likely you'll make a sale.
Pick a good marketplace: Use an online marketplace that has a good record of successful sales and good reviews. This can help make sure the sale is safe and secure for both you and the buyer.
How Much Money You Can Get
Several things can affect the price of used tire rims. Here are some of the most important:
Condition: The condition of the rims is one of the most important things that can affect their value. Rims in good condition, without any dents, scratches, or other damage, will usually sell for more than worn or damaged rims.
Brand: The brand can also affect the price of the rims. Premium brands like BBS, HRE, or OZ Racing usually cost more than cheaper brands.
Size: The size of the rims can also affect their value. Bigger rims, like 20″ or 22″ rims, usually cost more than smaller ones.
Compatibility: How well the rims work with different car makes and models can also affect their value. Rims that can be used on many cars are usually worth more than those that can only be used on a few.
Supply and demand: Like any other product, supply, and demand can affect the price of used rims. If a certain brand or size of rim is in high demand, it might cost more than rims that aren't as popular.
Age: The age of the rims can also affect their value. Older rims might be less desirable because of wear and tear, but newer rims might be more expensive because they're in better condition.
Tips To Get Best Value For Your Rims
To get the most money for your used tire rims, here are some things to remember:
Clean and fix up the rims: Before you sell, spend some time cleaning your rims and fixing any small dings or scratches. This could help you sell them for more money and make them look more attractive to buyers.
Take good photos: The quality of your photos can have a big effect on how much you can get for your rims. Take pictures of the rims from different angles, with good lighting, and highlight any special features.
List your rims on different platforms: Consider selling your rims on several online marketplaces, like eBay, Craigslist, and Facebook Marketplace, to reach more people and find the best potential buyers.
Think about selling with tires: If you have a set of used tires that fit your rims, you might want to sell them together. This could help you sell both for a higher price and make your listing more attractive to buyers.
Get Some Cash Now For Used Rims
As you can see, there are many places, both local and online, where you can sell used rims for cash. Get price quotes from several places to see who will pay the most, then sell your old rims there to make sure you get the most money for them.
If you know your high-quality rims are valuable and you want to get the most money for them, having control over the pricing might be important to you.
However, if you know your rims aren't worth much, at least you can get some cash from a scrap metal yard.
More options to make money selling things:
FAQs
How much can you sell a set of tires for?
If you choose to sell your used tires as they are to retailers or places that retread tires, it's important to know how much to ask for. On average, most used tires cost between $25 and $75 per tire, with a whole set selling for between $100 and $300.
How long do tire wheels last?
On average, people drive between 12,000 and 15,000 miles each year, so a good all-season tire will usually last between three and five years, depending on how well it's maintained, driving habits, and other factors.
Can I sell part worn rims?
Yes, you can! Part-worn tires are used every day. In fact, if you buy a used car and don't immediately replace the tires with a new set, you're buying part-worn tires. Some tires are even sold as part-worn without the car! It's legal to sell and install these slightly worn tires.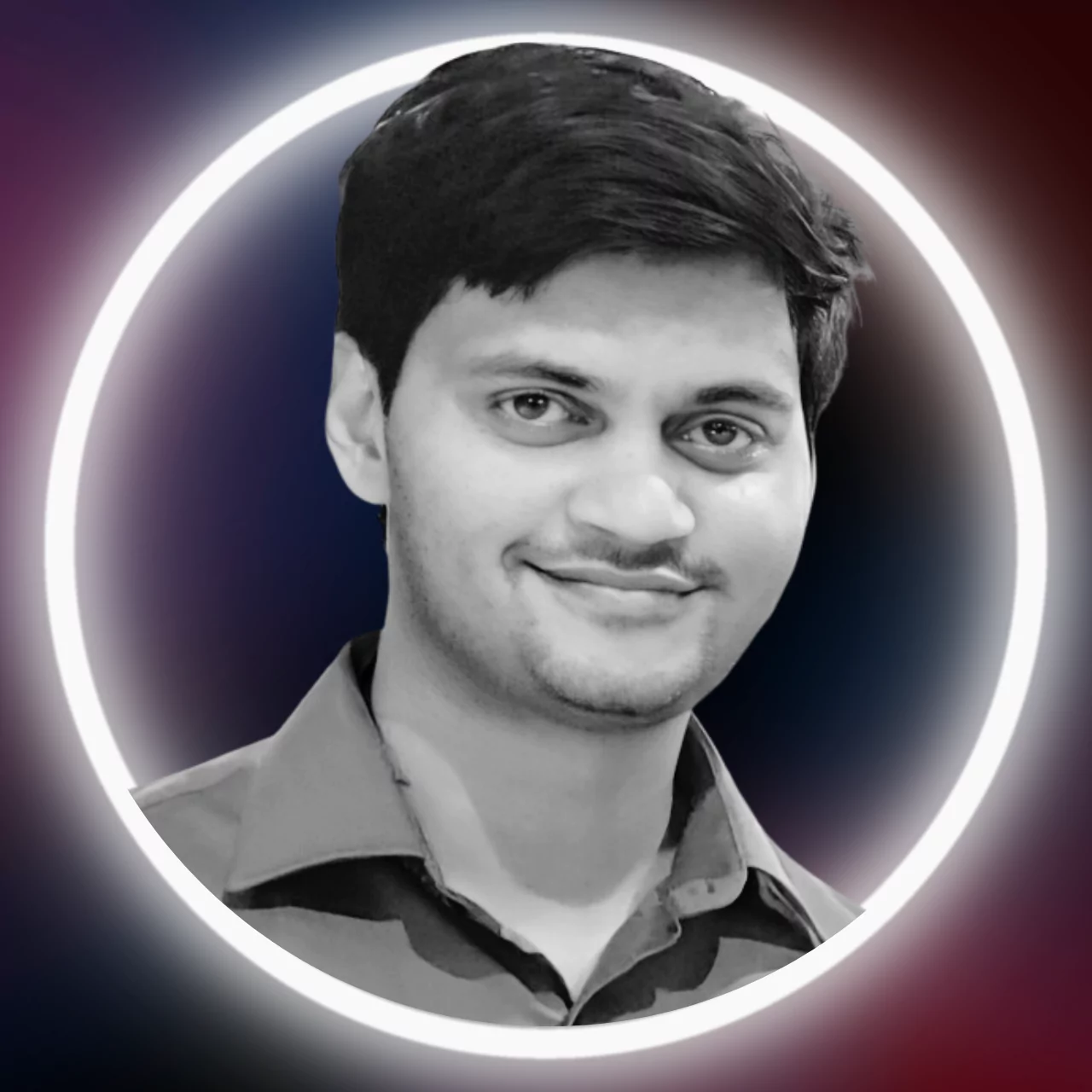 Sumeet is a Certified Financial Education Instructor℠ (CFEI®) and founder of MoneyFromSideHustle. He is an experienced side hustler who replaced his full-time income with side hustles. His work has been quoted on major finance websites like CNBC, Yahoo! Finance, GOBankingRates, CEOBlogNation, SideHustleNation, and more. He has helped thousands of people find side hustles and is here to help you find your extra source of income. More about him.