Among casino games, slot games are one of the most popular games worldwide. In casinos, there are different slot games where you put in your money and push a button or pull a lever, and depending on your luck where the reel stops, you win rewards.
Online slot games are the modified version of the slot games, but the promise and excitement for winning are the same. You just have to click a button on your mobile, and the wheel will spin. A player can win different rewards depending on where the wheel stops.
These online slot games use random number generators, which decide the spin's outcome.
Different types of online slot games provide you with the option to play this game. These games are based on luck. Whether you win or lose all depends on the wheel, where it stops, and nothing on your strategy.
If you are lucky, you can win handsome rewards, but most of the time, you will lose money. But you don't always have to bet your money to play these online slot games.
Many of these games provide free spins for players. These games are free to play but give away real rewards.
You won't get rich playing these games, but they are fun to play and provides a rush in your veins and mind while that wheel is spinning.
Let's find out which slot games you can play with no deposit.
Best Slot Games to Make Money Without Deposit
Here are the best options that you can use to play online slot games without putting your own money on the line.
InboxDollars
InboxDollars is a platform that offers many different options to make money, including the games like slots. They have a dedicated section where gamers can play online games for real-life rewards.
But the higher earning opportunities are in the offers section, where you can download games through the InboxDollars platform and earn money.
First, sign up for InboxDollars and get a $5 signup bonus and after that, earn money for playing these games.
Here are a few slot games you can play on InboxDollars without a deposit.
1. MGM Slots Live
This game brings a Vegas vibe to your mobile and is the only live slot game tournament app.
This official MGM casino game offers a variety of high-quality 3D games, tournaments, and live shows.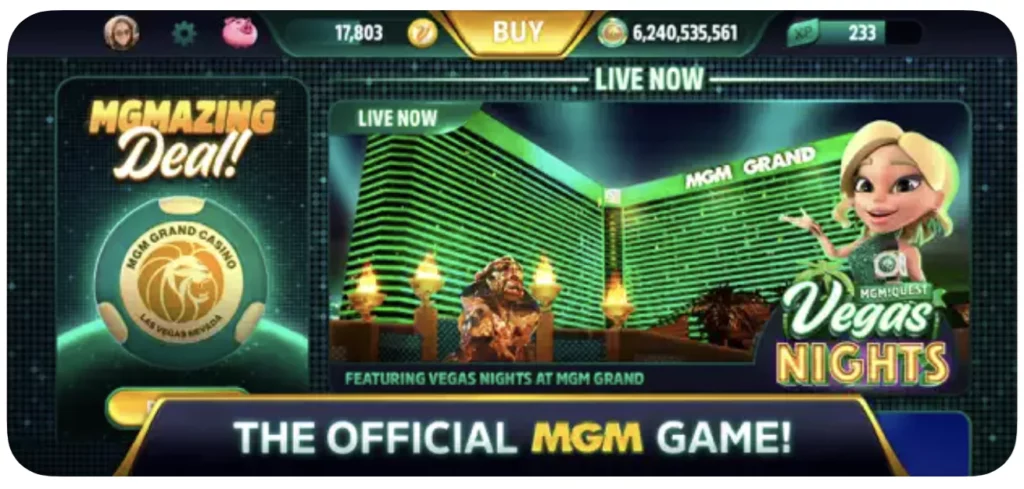 This game app offers free spins to earn rewards and a unique virtual casino world experience.
Various games are available on the app like "Fired up 777", "Cleopatra," and many more are added regularly.
If you love playing slot games, you will never be short of games to play.
Playing these games, you can win huge jackpots and daily bonuses.
Other than jackpots, you get loyalty points for playing games regularly. These points can be redeemed for a variety of rewards.
When you download this game through InboxDollars and reach level 60 in 7 days, you will get $35 in your InboxDollars account.
Related: Top 41 money paying games!
2. Caesars Slots
The next slot game you can play on the InboxDollars to win cashback is Caesar slots. It is an exciting game where you can immerse yourself in some fun slot games.
The game app creates an authentic casino-like atmosphere. You can play free spins on slots to earn rewards.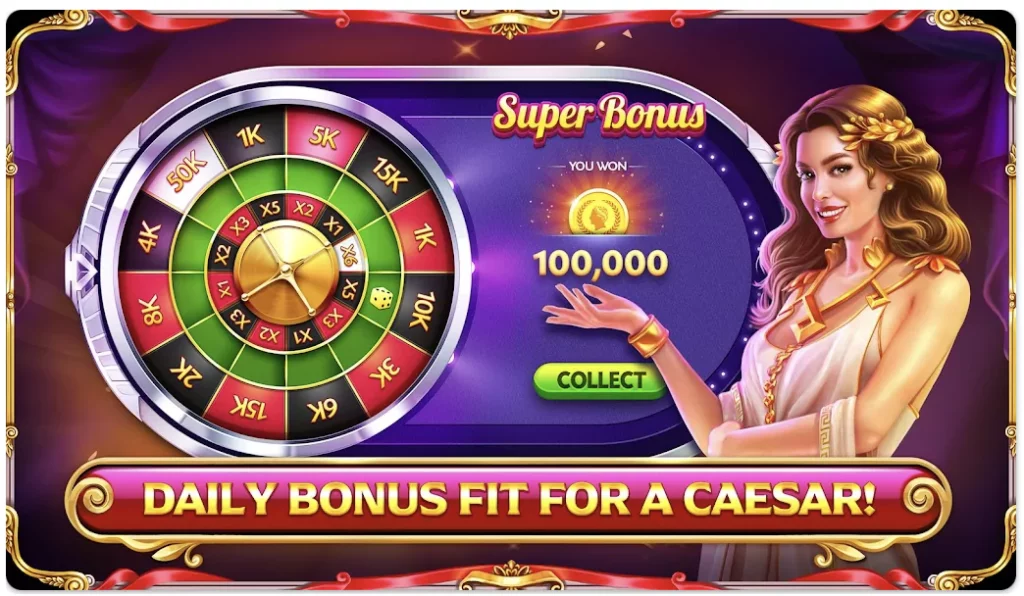 You can take many fun adventures in the game, like "My Safari Snaps" and "Freddy food Truck," to make the game more exciting.
In-app purchases are available, and the game also shows advertisements that might sometimes be annoying and distracting.
The game has many bonuses and is story-oriented, keeping users engaged.
When you download this game through the InboxDollars offers section, you will earn $15 if you reach level 300 within eight days.
Related: Skillz games to make money!
3. Slots Era
This is another fun slot game you can download from InboxDollars and earn $25 for reaching level 100 in 12 days.
This game boasts a variety of slots games. They have over 100HD 777 slot machines and more added regularly for a variety of options to its users.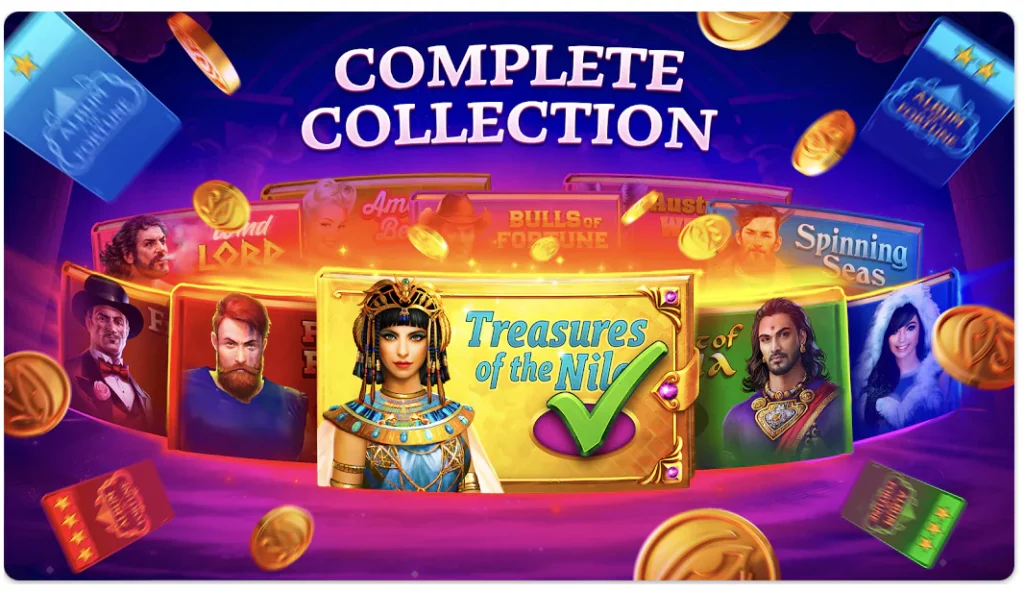 This game can be played online and offline. If you are in an area without a network, there is no issue as you can take out your phone and play this game.
The game feature a lot of bonuses and jackpots to keep players interested.
Meet many famous characters from the past in this game and enjoy free slots.
Related: Different ways to make money with InboxDollars!
Swagbucks
Swagbucks is another great platform that offers many chances to make money online. You can take surveys, watch videos and play games online.
They are very reputed in this space and have paid their users hundreds of millions in rewards.
Signup for the Swagbucks and get a $10 bonus.
Here are different slot games you can play on Swagbucks and earn cashback.
4. myVEGAS Slots
They are an official partner of MGM casino. There are over 90 million players who have enjoyed slot games in the app.
Play free slot games here and stand a chance to win jackpots.
The game has 3D virtual casinos where you can play slot games of your choice.
For playing free spin slot games, you will earn loyalty points that can be converted into real-life rewards.
The game is updated regularly, and more features are added to keep the game fun and exciting.
Download the game in the games section of Swagbucks and reach level 135 in seven days to earn 5000 Swagbucks, which equals $50.
5. Vegas Casino & Slots: Slottist
Another excellent game to play free spins on slots without a deposit. Spin the reels for free and stand a chance to win jackpots.
The game has different features like free chips every day for playing and other kinds of games like mini-games or tournaments.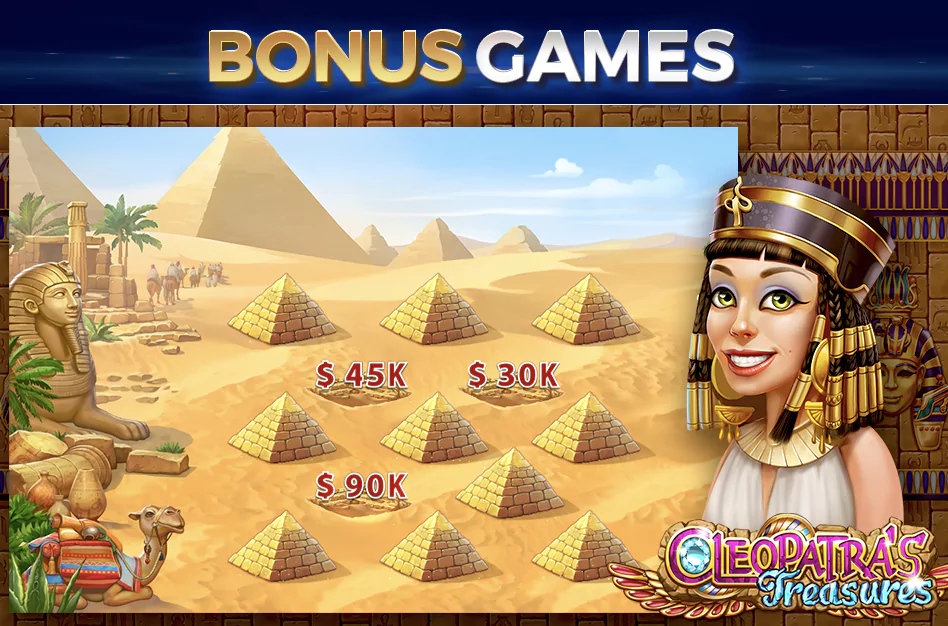 There are 777 slot games and many more for you to play. Complete daily quests to win free coins and participate in jackpots.
For playing this game through Swagbucks, you will get $35 if you can reach level 55 within 14 days of installing.
You must be a first-time user to get these rewards.
6. MyJackpot
This is a famous game with a 4.8 rating on play store. They have over 200 free slot games that can keep anyone engaged for hours.
You will get free chips and spins to play games all the time. You just need to spin the reels and automatically stand a chance to win jackpots.
This is free to play game, so there is no risk of losing money.
Swagbucks gives you $30 cashback for completing 100 levels in 14 days of installing the app.
Read our Swagbucks review here!
Mistplay
Mistplay is a gaming platform that offers a range of games to win real money. You can play games starting from bingo to word games.
For users who love to play slot games to win real money without deposit, there are many options on Mistplay.
Mistplay is only available for Android users. Try out the following slot games for fun and rewards.
7. Game of Thrones Slots
This slot game is based on the fantasy TV series Game of Thrones. This serial has die-hard fans, ensuring that HBO has to make a prequel named House of Dragons.
This vast base of fans also makes this game very popular. Many players play and love this game and are heavily invested in completing the conquests, making their houses, and riding dragons.
Many users feel personally attached to the game and spend a lot of time playing it. The game has high-quality graphics and many different tasks that satisfy the need of these users.
You collect free coins by completing tasks that are used to run the slot machines.
Play this game through Mistplay and win real money rewards.
8. Slotomania
Another exciting casino slot game you can play on your mobile for free without making any deposit.
You get a million free coins to start playing when you join the game. There are free slot games, slot quests, and more to win more coins.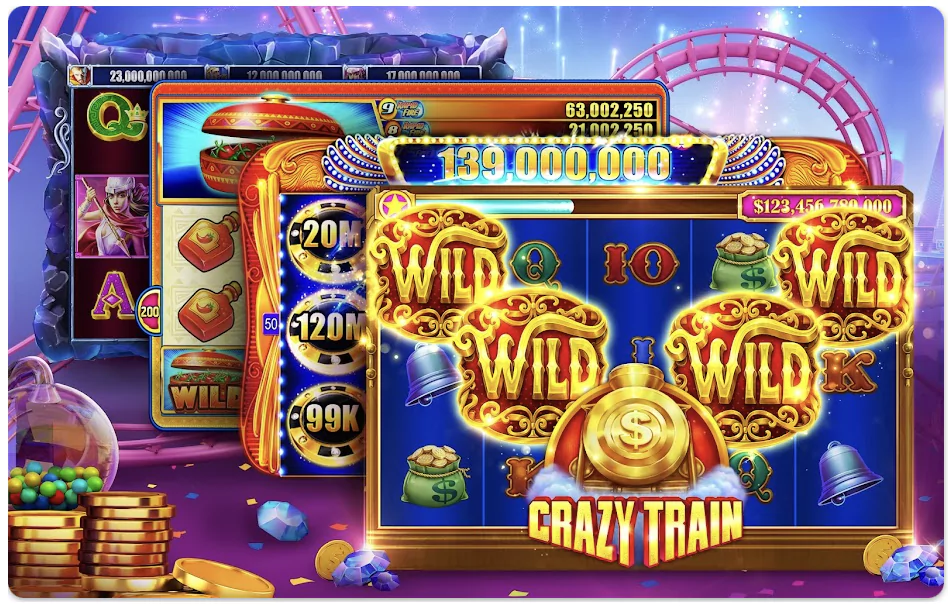 When you download this game through Mistplay, you win rewards in your Mistplay account every time you reach new levels.
Try out over 200 fun and free slots of the game and stand a chance to win a jackpot.
Related: Games like Mistplay to make money!
Other Slot Games With Free Spins
This is a viral game developed by Play'n Go. The game is designed in such a way that it appeals to all the players who love this genre.
Players can bet real money in the game as well. There are free spins for beginners, and the rewards can be huge as a few jackpots even touch more than $250,000.
You can easily win free spins in the game, which can win you jackpots.
This is an Egyptian theme-based game taking you on journeys to win treasures.
The Mobile version of the game is very sleek and intuitive, allowing gamers worldwide to play the game on the go.
Related: Best blackjack games for money!
Another highly played game of slots that you can play on your mobile. The game is developed by Playtech; a well know player in this field.
This game is present in many leading casinos where players can try their lucks where they offer progressive jackpots.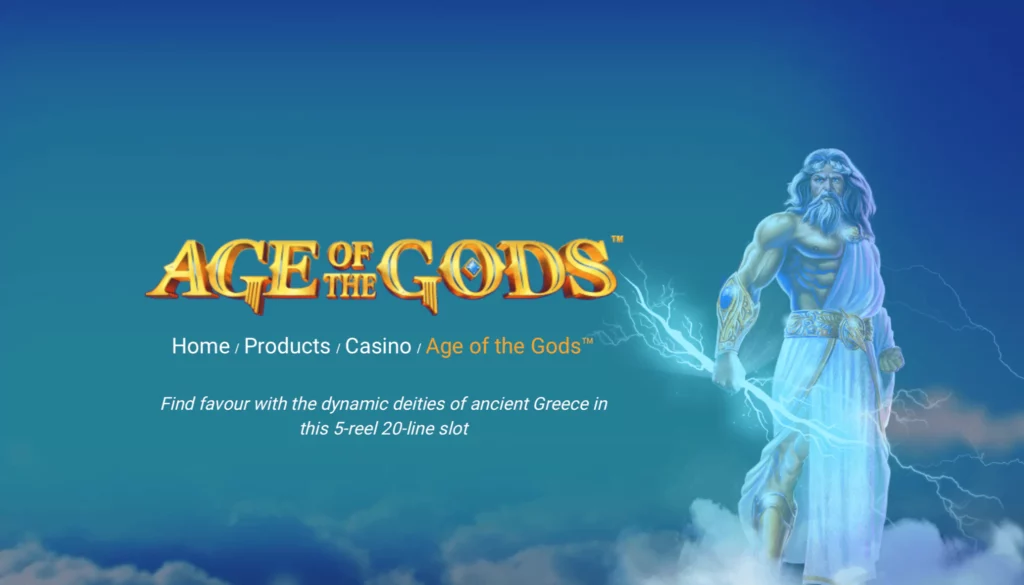 The game theme is based on gods of greek mythology with high-quality graphics.
An online option to play this game is also available, where 20 fixed lines are available to play.
Other than high stake paid gaming option, free spins are available on the game app for users who don't want to bet real money.
These free spins also provide a good enough chance to win real-life rewards.
The game has an ultimate power jackpot of over a million dollars. So, if you want to try slot games, this one should be on top of the list.
You can play this slot game with no deposit, as they offer 250 to 300 spins other than coins to new users.
Other than free spins, you can play real money games here where you can bet more to win more.
Every day all the users get a free bonus spin that inspires many players to come back every day to try their luck.
The graphics of this game are top-notch, and they have made an equally well-designed mobile app that gives you a rich experience of slot games.
There is a social aspect to the game, and thousands of gamers follow them in the communities and interact with each other.
Win Real Rewards Without Putting in Real Money
You can play slot games to win real money without deposit with so many options. All these games provide you with free spins to try your luck.
Although winnings are not guaranteed, there is no harm in trying until you are not betting and your own money is not on the line.
A huge community of players loves playing slot games in casinos. They will surely love playing these games online, as there is also an option to play with real money.
On the other hand, casual players like me can have fun playing free spins and win occasional rewards.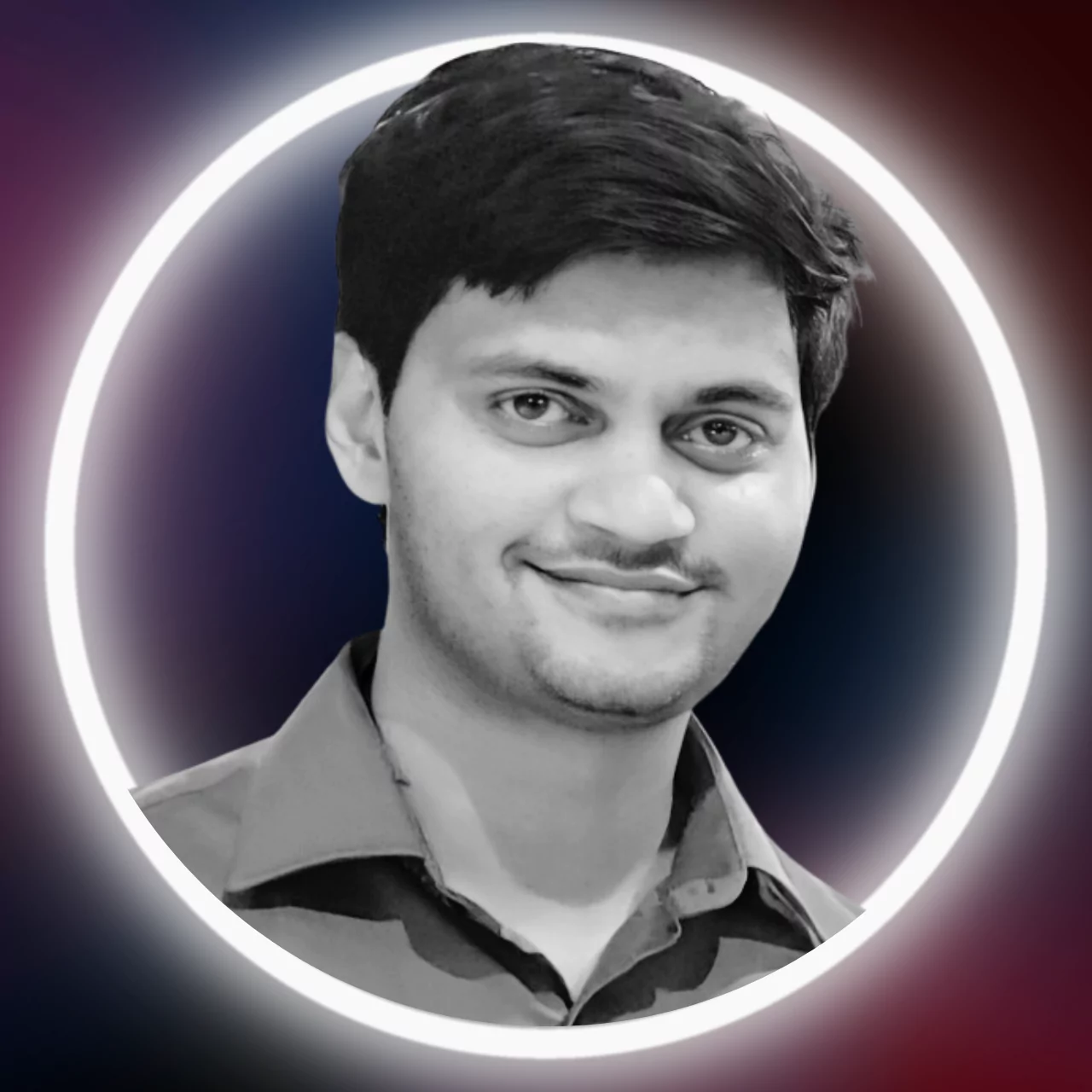 Sumeet is a Certified Financial Education Instructor℠ (CFEI®) and founder of MoneyFromSideHustle. He is an experienced side hustler who replaced his full-time income with side hustles. His work has been quoted on major finance websites like CNBC, Yahoo! Finance, GOBankingRates, MSN, Nasdaq, AOL, and more. He has helped thousands of people find side hustles and is here to help you find your extra source of income. More about him.