You can play solitaire for money. Here you will find all the best solitaire games that pay real money!
Everyone enjoys scrolling their phones and playing some games here and there. I love playing some games on my phone as a pastime or just a refreshment from work. Card games like Solitaire are usually my go-to games.
Arranging cards in descending order gives a different type of satisfaction (you will know when you try it).
While having that fun time arranging cards, you also get to sharpen/focus your brain by making strategies to win the game.
Millennials spend approximately one-fourth of their waking hour on phones. Now you can play Solitaire for money and feel less guilty about spending time on your phone.
Here we will go through a variety of Solitaire games that you can play for cash.
If you like spending your time on mobile playing games, you'll be delighted to learn about the many Solitaires apps available that may help you turn your gaming time into cash.
Decide which of these Solitaire apps that pay is ideal for you.
While these apps that pay you to play Solitaire won't be enough to make a living, they are a fun way to relax and earn some extra money.
How Can You Make Money Playing Solitaire
Nowadays, everyone can get a piece of the action playing solitaire games that pay real money.
One of the options is using gaming apps that pay you to play games.
You will earn points or rewards like PayPal cash or gift cards for playing games on your mobile device.
There are many ways these game app developers use to make money. For example, they want you to watch a short video/ad while playing games.
Game companies get cash from showing these ads.
These apps also earn cash from participants by facilitating money games that require entry fees.
There is an option to play one-on-one games or tournaments, where some player wins and some lose, but the gaming company is always a winner as they take some commission from every game.
How to Avoid Scams While Playing Solitaire Games for Money
When looking for apps that pay you to play solitaire games, or any other way to make money online, it's important to be aware of scams.
Take care of these things while playing solitaire games to win money.
Use only Google Play Store or the App Store for downloading apps as they are trusted platforms and only allow safe apps. If you need to download the app from their website, do your research.
Find user reviews about the app before downloading and playing. These reviews give you real-life opinions of real people who have played that game.
Don't send cash to anyone. Use only trusted platforms like Skillz or Papaya games to play games that require a cash deposit.
Best Solitaire Apps to Win Money
While there are several apps that let you play games for money, not all of them feature Solitaire. Here is a look at some of the best solitaire apps that will pay you to play this classic game.
1. Solitaire Cube
If you're looking to get paid to play the Solitaire game, Solitaire Cube is definitely one of the best solitaire cash app.
Here in this gaming app, you will compete against other players in two-minute games in real-time.
Make an account and start playing, and the game will connect you with others with comparable skill levels so that games are always competitive.
The player with the most points at the end of the round wins the cash prize.
There is a time limit for each game you play, which makes the game more exciting and fun.
You can cash out your winnings anytime by requesting a withdrawal to PayPal or Apple Pay.
You can also choose to have the money deposited to your original deposit method as well.
Although cash tournaments are not available in the following states – AZ, AR, CT, DE, IN, LA, ME, MT, SC, SD and TN, you can play free games.
---
2. Solitaire Cash
Solitaire Cash is another popular app where you can play Solitaire for money.
You can download this Solitaire cash game app on android and iOS devices.
The goal of players in the game is to earn more points than their opponents. Both players get the same deck of cards in this game.
Both players will play the game just like in any other Solitaire game. The player with the most points at the end of the round wins the cash pot on this best solitaire app to win money.
You can practice playing Solitaire Cash for free before you play with real money. This can help you improve your gaming skills and learn new ways to maximize your points.
You may withdraw your profits to PayPal or Apple Pay.
Every day, this best solitaire cash app to win money provides you:
Free bonus spins
Gifts
Rewards for regular gamers
Short-term tricks can give quick cash. For lasting side income, find a hustle that matches your skills and lifestyle. Invest time and effort. Use my guide, created from extensive research, to help you navigate this process.
---
3. 21 Blitz
This is a solitaire-style game that can be played for real-life rewards.
You have two options to play this solitaire games that pay real money.
Against computer
Other players
You get to play with a deck of 21 cards, and you have to remove all cards to win the game.
Play for free to practice, and when you know how to win, switch to paid games and earn real money playing this solitaire and blackjack combination game.
The winner is decided based on the number of cards they have and how many points they have earned.
You need to make 21 points or near that to win.
Going over 21 is a fault, and doing this three times will disqualify you.
You can earn more rewards if you complete the game within the time limit. You can get paid via Paypal or through gift cards.
Although cash tournaments are not available in the following states – AZ, AR, CT, DE, IN, LA, ME, MT, SC, SD and TN, you can play free games.
---
Mistplay
Mistplay is an android only gaming app that lets you make money playing solitaire. You can play various games through the app, including the Solitaire games for money.
Apps like Mistplay give you points for every minute that you play a game on the platform.
The points player earn by playing games can be redeemed for gift cards of choice or PayPal cash.
Mistplay site pays you to play games like Classic Solitaire and Deluxe Solitaire 2.
4. Solitaire DeluxeⓇ 2
This solitaire cash app that pays is available on Android devices, and it features a variety of games.
The app is designed for avid Solitaire players who want to be entertained for hours.
With built-in tutorials, players can learn new strategies and get paid just for playing the Solitaire game.
The game has a tournament mode where you can compete against other players to win cash prizes. You can also choose to play in the practice mode to improve your skills before
In order to earn rewards while playing Solitaire DeluxeⓇ 2, you must first join Mistplay.
---
5. Classic Solitaire
This best solitaire app to win money can be played through the app, Mistplay. The game is available on Android devices.
To earn rewards while playing Classic Solitaire, you must first join Mistplay.
After becoming a member, you can start playing games to earn points.
The gaming app boasts different feature like:
Offline game play
Daily challenges
Great graphics
After reaching higher levels, you can earn more points for the same time of play.
Turn all these points into cash or gift cards once you have enough points.
---
InboxDollars
A great place to make money online. You can use Inboxdollars in different ways to make money, including playing solitaire games for money, filling out surveys, reading paid emails, and watching videos.
For joining the platform with an email address, you will get a $5 signup bonus.
Then go to the gaming or offers section to play fun solitaire games to win money.
All the games swill have different rewards and time frames.
Sign up here for InboxDollars!
6. Solitaire
Go to the offers section in InboxDollars and play this classic Solitaire game that pays cash.
To get to the offers section, you need to sign up for an InboxDollars account.
Play unlimited games daily randomly on the app and complete daily challenges.
Playing these games, you can play many Solitaire decks for free to win money.
You will get $10 cashback for winning 250 games in 21 days after installation on the InboxDollars platform.
---
7. Solitaire Deluxe Spider
This is one of the best solitaire cash apps to win money where you can play one, two, or four-suit games with excellent graphics.
Solitaire Deluxe Spider is a classic game that is popular.
For reaching level 30, you will get a cashback of $5 in InboxDollars.
---
8. MONOPOLY Solitaire
If you love classic solitaire games, you can play this one of the all-time greats and become a MONOPOLY millionaire.
MONOPOLY Solitaire is a fun card game with a twist of excitement. In this game, you have to collect MONOPOLY Bucks as you play and roll the dice to try each solitaire hand.
As you go in the game along Boardwalk, construct houses and collect properties and hotels.
Outplay others by solving challenging solitaire puzzles to earn rolls and get in front of others.
Become the wealthiest landlord by collecting rent and winning the game.
If you can reach level 40 in seven days, you will get an extra $8 in InboxDollars.
---
9. Klondike Solitaire
Get paid for playing Solitaire with a fun game of Klondike Solitaire.
Use your free InboxDollars account to play this game.
By playing Klondike Solitaire games on InboxDollars you can earn scratch card progress and the chance to win real cash with each game.
All the earnings in the InboxDollars can be transferred to PayPal or as gift cards.
---
10. Pyramid Solitaire
On InboxDollars, you can also play Pyramid Solitaire for real money. Points you earn in Pyramid Solitaire will depend on the methodology you use to make pyramids of cards.
With every gameplay, you will earn a scratch card progress bar; and when the bar is complete, you'll get a scratch card.
Every time you use a scratch card, you will earn different rewards.
You can also play Solitaire Cube and Solitaire cash to earn extra cashback of up to $40.
---
Swagbucks Games
Swagbucks can be used to make money in so many different ways. There are options to take surveys, search the internet, do shopping, or play solitaire games on this platform to earn Swagbucks.
After earning enough rewards, you can exchange them for PayPal cash or gift cards.
Join Swagbucks here and get a $10 bonus!
11. Solitaire Cruise
Swagbucks has a Solitaire Cruise promotion running. This creative Solitaire cash game allows you to explore the world and win money.
You can play this game in tri-peak styles.
By playing this game, you can win Swagbucks. If you can complete world 15 in seven days, you will make 3,500 SBs or $35.
Your SBs can be redeemed for gift cards to places like Starbucks, Amazon, or PayPal.
---
12. Solitaire Grand Harvest
You can get paid for playing Solitaire with this new game, Solitaire Grand Harvest on Swagbucks.
In this unique game of solitaire, you need to make a farm, plant the crops, harvest them and build structures.
When you complete Crop 11 in two weeks after installing the game, you will earn 2,000SBs or $20.
---
13. Cashyy
With Cashyy, you can easily make money playing solitaire on your phone.
You can discover new games (including classic Solitaire), complete missions, and win coins to exchange for gift cards. It's completely free to use.
If you're looking for an easy strategy to earn money, play the game.
You'll receive free cash just by playing the game and completing objectives. The more you play, the more money you will make.
Cashyy app is free to use and has a user-friendly interface without advertisements, no deposits, or in-app purchases.
You can start making money today by choosing a mission and playing one of your favorite games.
---
14. Spades Cash
This is a game of spades with a twist, and you can use it to earn real cash prizes.
The competition aims to finish with the most amount of tricks, and the person who takes the most tricks wins the hand.
The skillz platform-based game is very easy to play: You need to make as many hands of spades as possible in three minutes.
In this solo version, you'll be playing against people from all around the world.
Rack up points by playing against the computer, and then see how you compare to a player with a similar skill level.
You may compete against real opponents and receive actual rewards in solo mode.
You can start playing Spades for cash with a minimum of $2 in your account. Comprehensive tutorials are also available to help new players learn the ropes quickly.
Cash tournaments are unavailable in AZ, AR, CT, DE, IL, IN, LA, ME, MT, SC, SD and TN. You can still play for free if you reside in one of these areas.
Find Your Best Solitaire App to Win Money
As you can see, there are plenty of ways to win money by playing Solitaire on your phone.
Although it may seem unproductive, playing games on your phone can serve as a form of relaxation after a long and stressful day. For many, Solitaire provides the peace of mind needed to wind down from work and other obligations.
If you're looking for a fun and easy way to earn money, you should definitely check out some of these money-paying Solitaire games.
While you're not going to get rich playing these games, they're a great way to earn some extra cash in your spare time.
Here are more ways to make money:
FAQs
Which solitaire app pays real money?
Several solitaire apps offer the chance to win real money. Some of these include Solitaire Cash, Solitaire Cube, 21 Blitz, and more listed above.
Can you actually win money from Solitaire cash app game?
Yes, you can win real money from the Solitaire Cash game. However, it's important to note that while you can earn money, there's also a risk of losing money, especially if you are a newcomer or less skilled player​.
Can you win real money on solitaire clash app?
Yes, Solitaire Clash is a legitimate game app that allows players to win real money by participating in solitaire games. However, it's important to note that cash tournaments might not be available in every state and you might have to risk your own money to win​.
How rigged is Solitaire Cash?
There are differing opinions on whether Solitaire Cash is rigged. Some players have claimed that the game is rigged against them, while others say that it is fair and depends on skill. The developers of Solitaire Cash state that they strive to provide fair play for all participants.
There's no solid evidence to suggest that the game is rigged to give experienced players an unfair advantage over less experienced players​
How do people win Solitaire Cash so fast?
People win Solitaire Cash fast by employing several strategies and tips. Some of these include playing daily to improve their skills, avoiding plays where they lose points, trying to win as many games as possible, staying away from bad streaks, focusing on only two decks of cards at a time, and using promo codes for additional benefits​.
What are the odds of winning Solitaire Cash?
The odds of winning Solitaire Cash can vary, but it's said that each Solitaire game holds an 80% chance that it is winnable. However, in practice, players win 4.6% of the Draw 1 games (1 in every 22 games) and 8.7% when playing the Draw 3 version (1 in every 11.5 games). These statistics can vary depending on the version of Solitaire and the strategy employed by the player​.
How long does it take to withdraw money from Solitaire Cash?
The time it takes to withdraw money from Solitaire Cash can vary. Withdrawal requests are usually processed within 2 business days, but can take up to 14 business days. The company takes time to review gameplay and account logs to ensure fairness at all times, prevent fraudulent activities, and protect all of the players' funds​.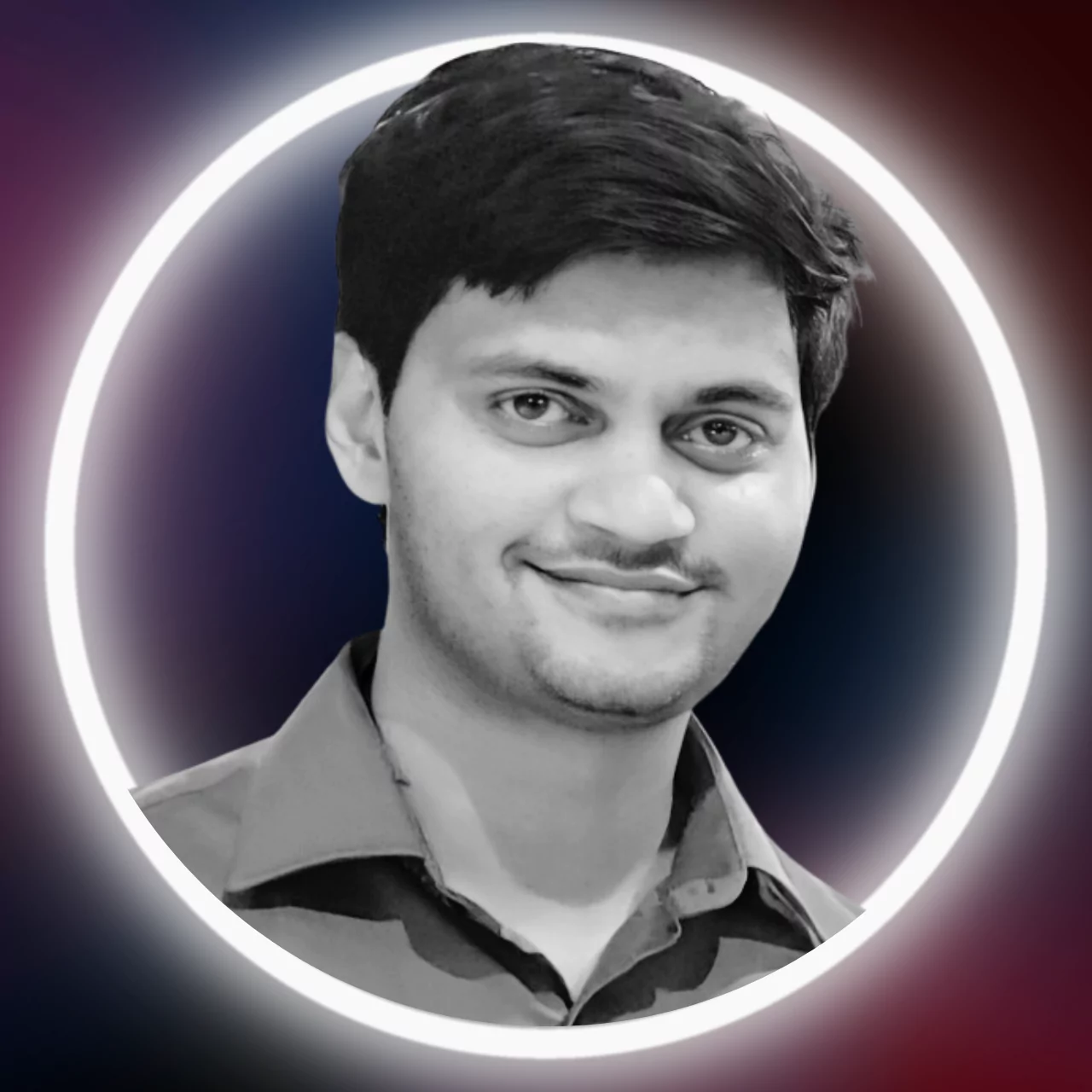 Sumeet is a Certified Financial Education Instructor℠ (CFEI®) and founder of MoneyFromSideHustle. He is an experienced side hustler who replaced his full-time income with side hustles. His work has been quoted on major finance websites like CNBC, Yahoo! Finance, GOBankingRates, MSN, Nasdaq, AOL, and more. He has helped thousands of people find side hustles and is here to help you find your extra source of income. More about him.