Are you looking for ideas to make $300 fast? It may be for covering some minor home repairs, paying for a broken car, utility bills, or grocery shopping.
You will be surprised to know that you are not alone. Many Americans don't have enough savings to cover unexpected expenses and turn to side hustles to make quick $300 or more.
The good news is, there is not one but many ways you can make money quickly when you need it. You can make $300 working from home, or you can hit the field and do small gigs to get your money.
How To Go About Making $300 Quickly
Many methods will make you money quickly, like taking a delivery gig, and other tasks like completing surveys take much more time. When choosing the best gig, it all comes down to your skill set, how much effort you are willing to put in, and how fast you need those $300.
Nonetheless, don't discount small paying gigs that do not take much effort, as they can be bundled together in your free time to help you reach your financial goals faster.
So, I will not tell you not to take surveys but don't expect to make $300 when you need them right now. You can add $20 to $50 with surveys and cashback weekly, and that is 10 to 20% of your final goal.
But your main options for getting $300 should be selling old stuff or trading your time for money with service gigs like food delivery or lawn mowing. If you have some experience in freelancing (writing, editing, proofreading, etc.), you can also use it to make quick cash.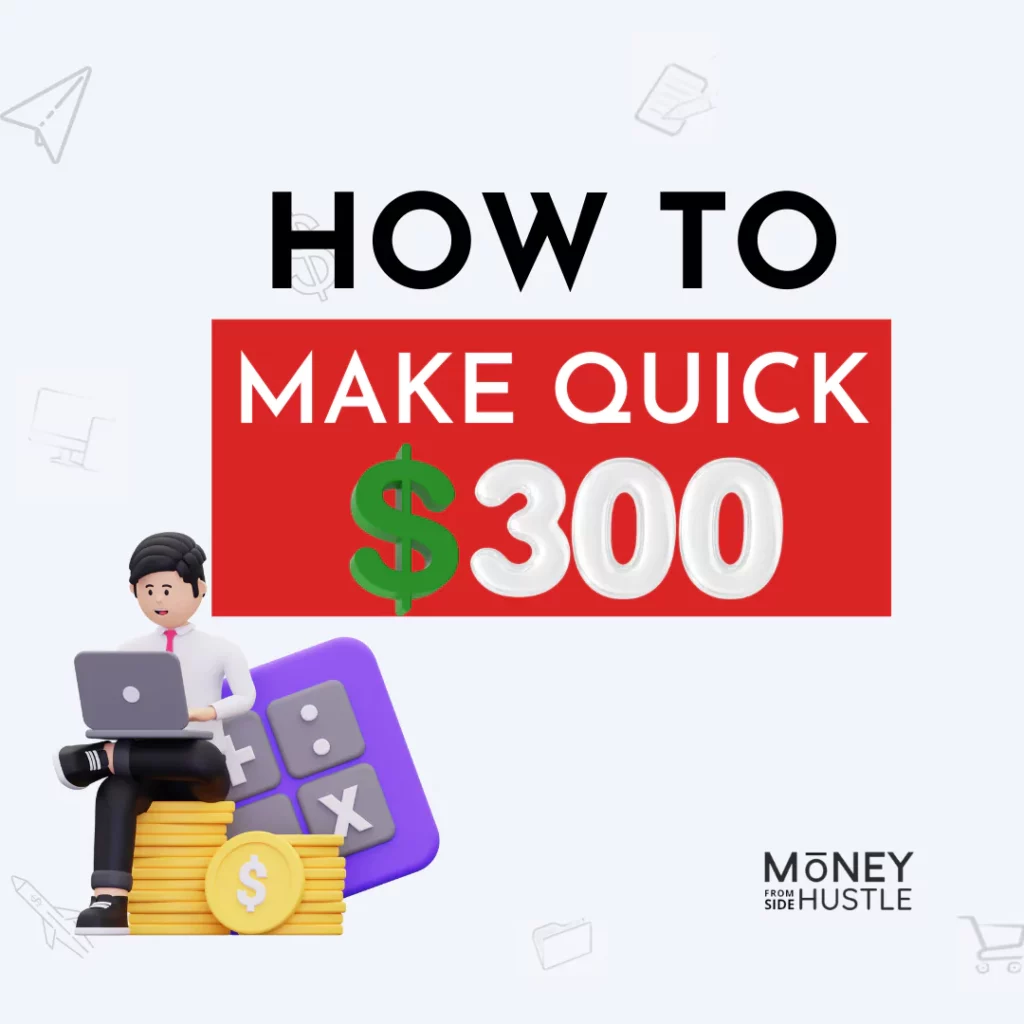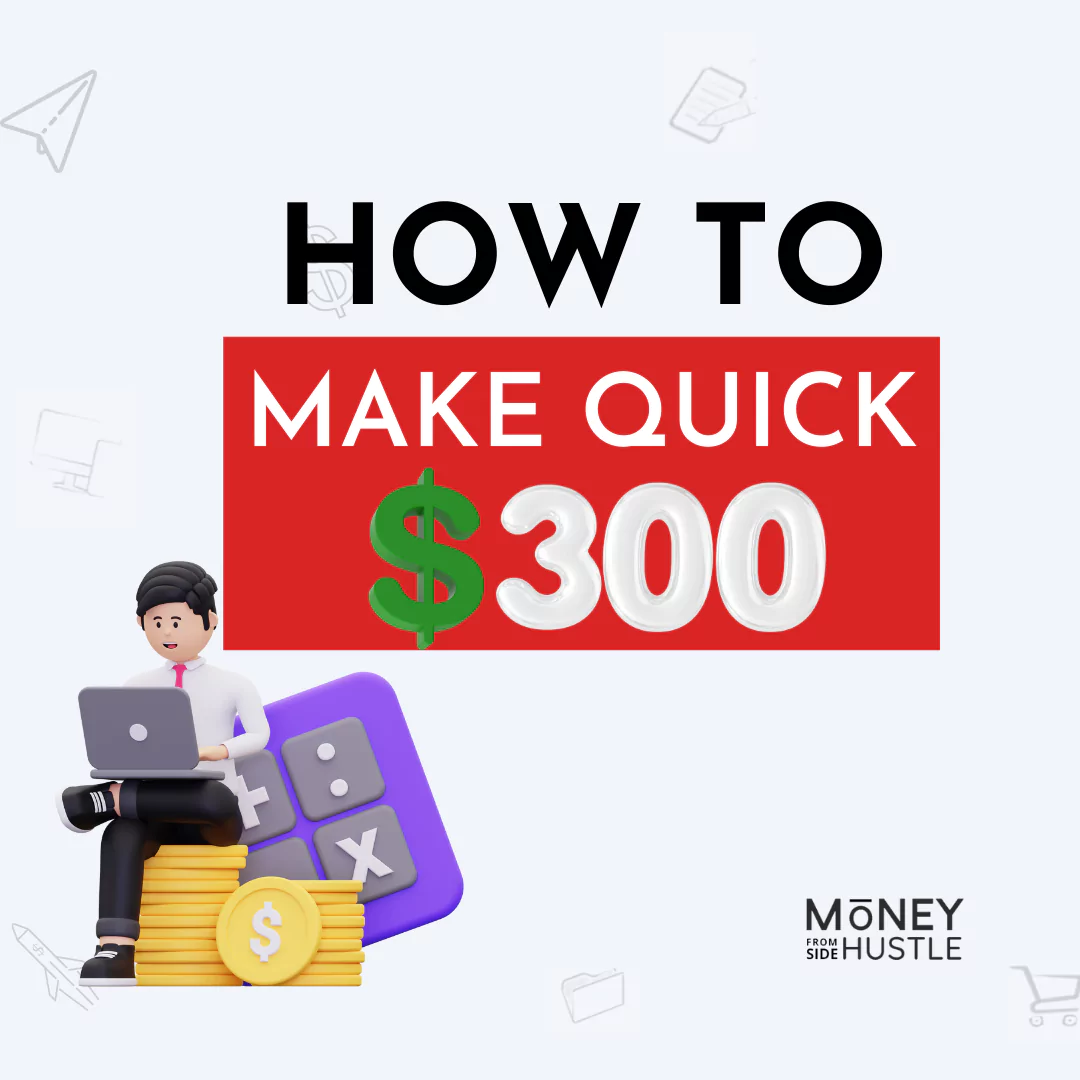 Best Ways To Make $300 Fast
Here are multiple ways to make money quickly when you need it.
1. Sell Old Stuff
When in need of urgent cash, selling your unwanted stuff can be the fastest way to get money.
We no longer need many things in our homes but keep stocking them in our garage. You can find such things and sell them online or offline.
It can be your old shoe, bike, sports gear, furniture, or musical instruments you no longer use. There are buyers for all those things and specialized platforms that help you sell them.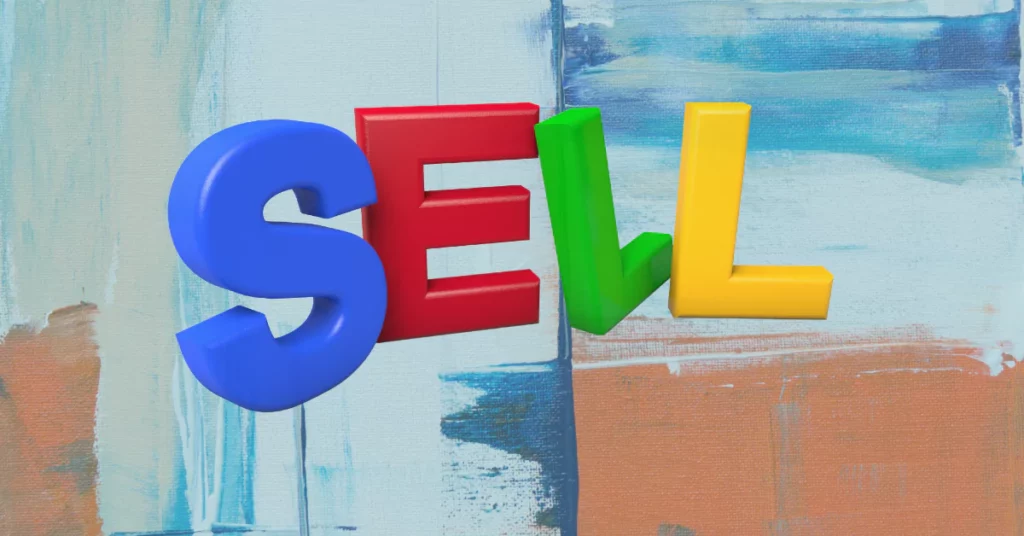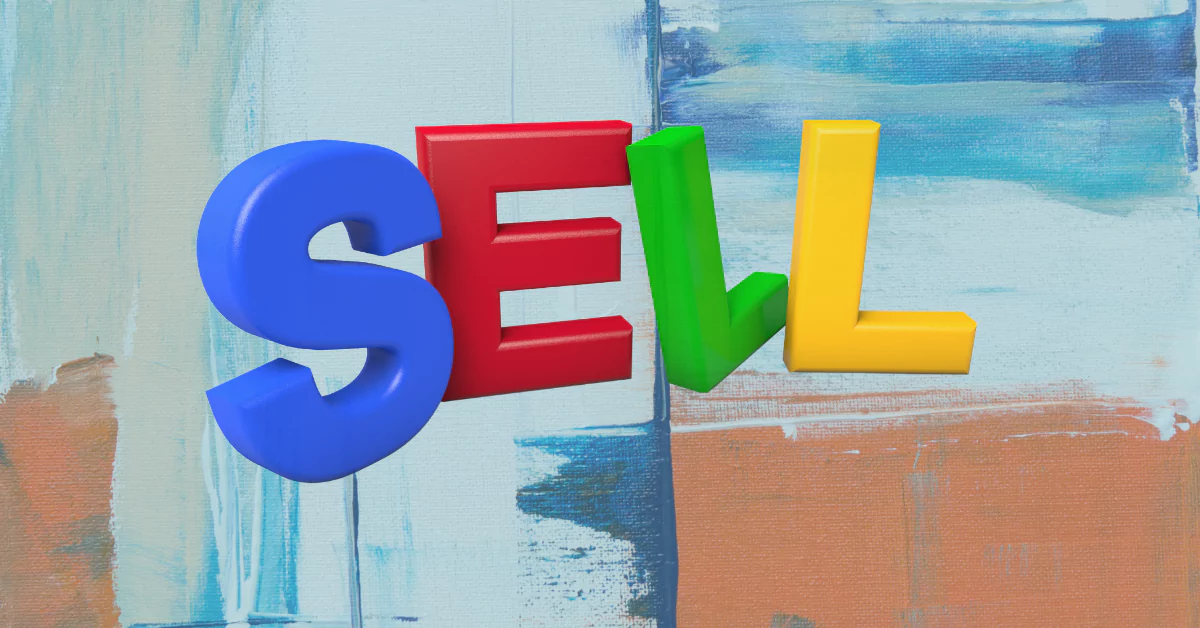 You can sell them online for the best price, but if you need $300 just now, you can sell them offline through sites like Craigslist or local stores.
Make sure you clean the things properly and present them excellently to get the best deal. If the items are in good standing, the buyer will be happy to use them, and you will get better value. Besides getting cash, you will be giving a new life to those things as they were going to get worst sitting unused.
---
2. Flip Things For Profit
If you are not able to find anything in your home for selling, the other option can be flipping things.
This is an especially great option for people who have a great eye for finding bargains. You can go to the local garage sales or flea markets and find the things that are undervalued.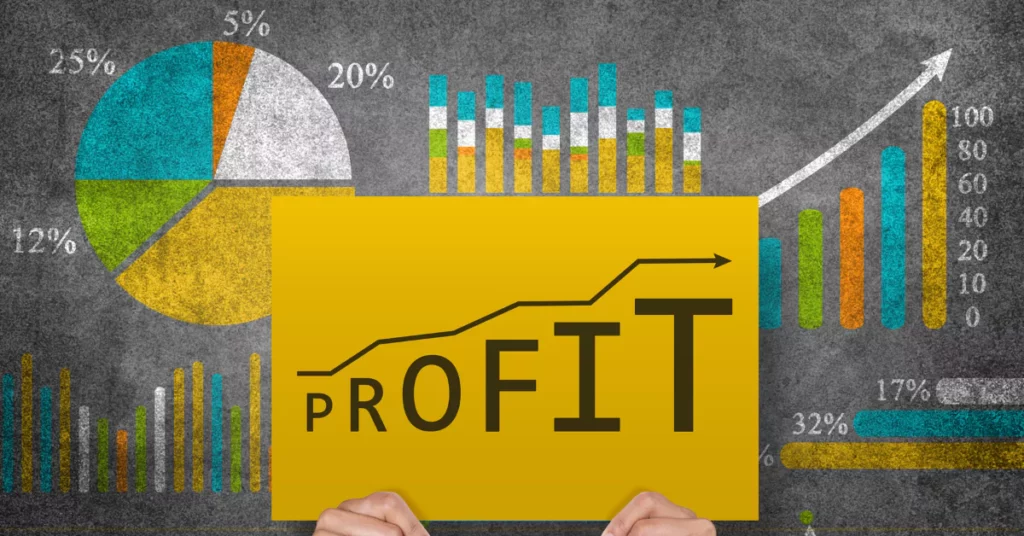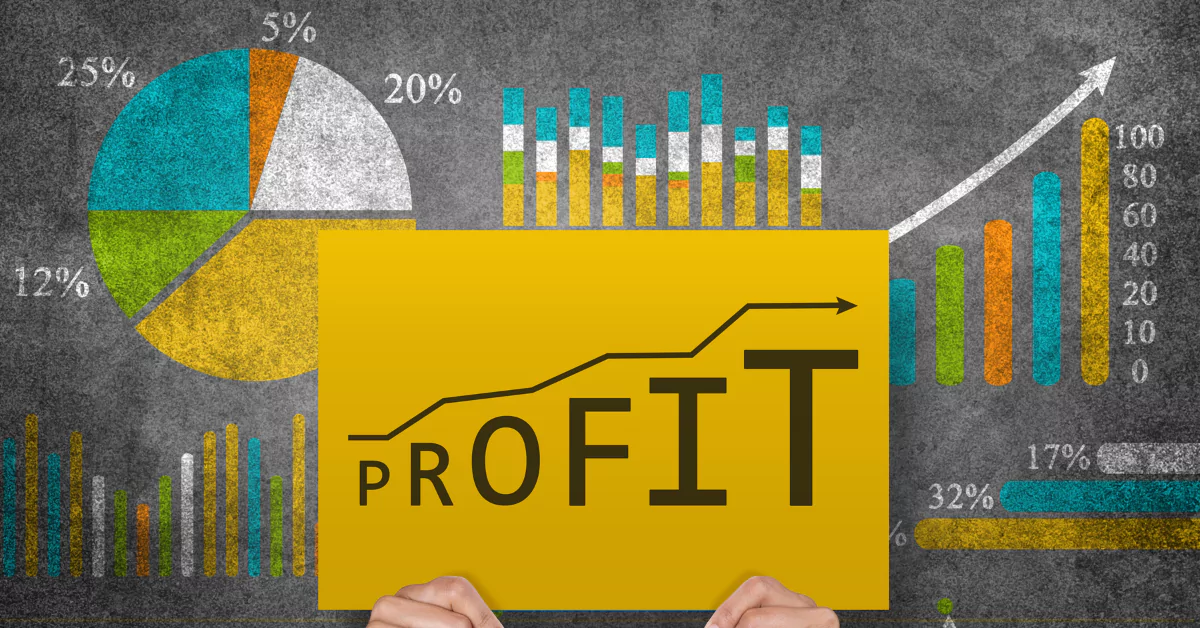 You can sell them as such to the right audience at much higher prices, like rare Pokemon cards.
Many things can increase in value with a minor repair or modification. If you can find something you can work on and increase its value quickly, it will get you a good profit.
A few things can get you $300 quickly in a single flip, like vintage furniture pieces.
Many people do, flipping to make a living, and you can also learn a few tricks from them here.
---
3. Sell Handmade Crafts
Other than selling old things or flipping things, the other option to make quick 300 bucks is making and selling handmade crafts.
You can make and sell many crafts, like jewelry, soaps, name crafts, gift items, etc.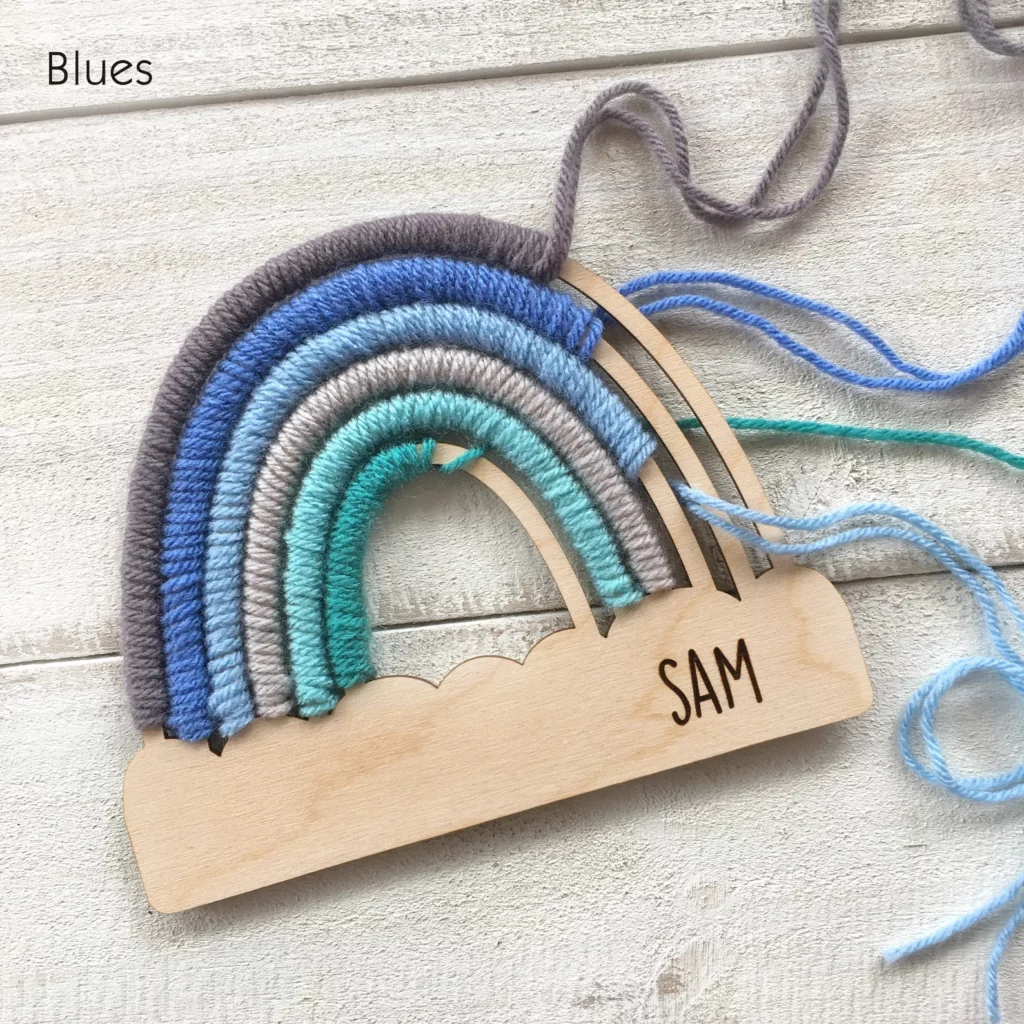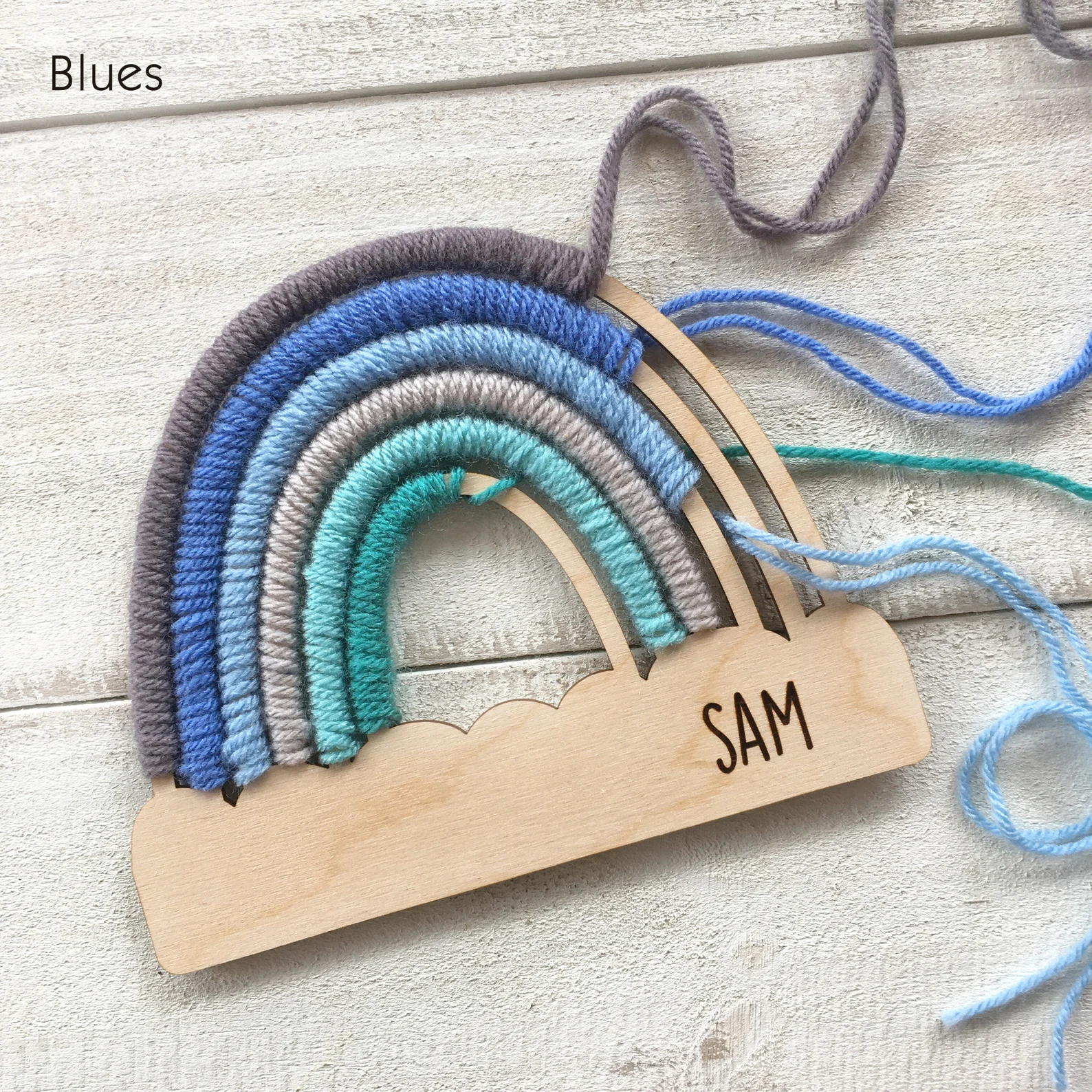 If you already have a skill like knitting or sewing, you can make a few things quickly and sell them locally or online. It can be a long-term side hustle, and you can set up your Etsy shop to sell your handicrafts.
If you want to make $300 fast, you can sell your handicraft to local pawn shops.
---
4. Sell Plasma
One of the side hustles that is in these days is selling your plasma. Plasma donations can get you around $50 in a single sitting, and you are allowed two donations a week or four in a month.
You can easily make $300 in a month with plasma donations, but if you are a first-time donor, you can even make $1000 with many offers.
There are many plasma donation centers nationwide, and you can surely find one near you.
This is a noble hustle where, besides making money, you also help a patient in need and save lives.
---
5. Rent Things
We talked about selling things that you no longer need, but there are many things that we need occasionally so it does not make sense to sell them.
But you can still make some quick cash with them by renting them. You can rent many things in your home, from your tool kit, storage space, garage, and tracking gear, to your car.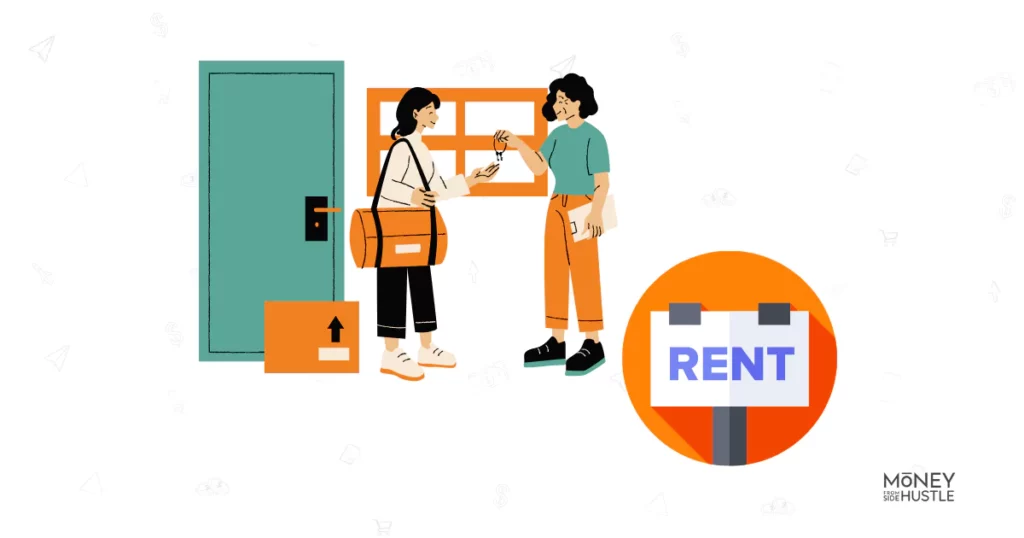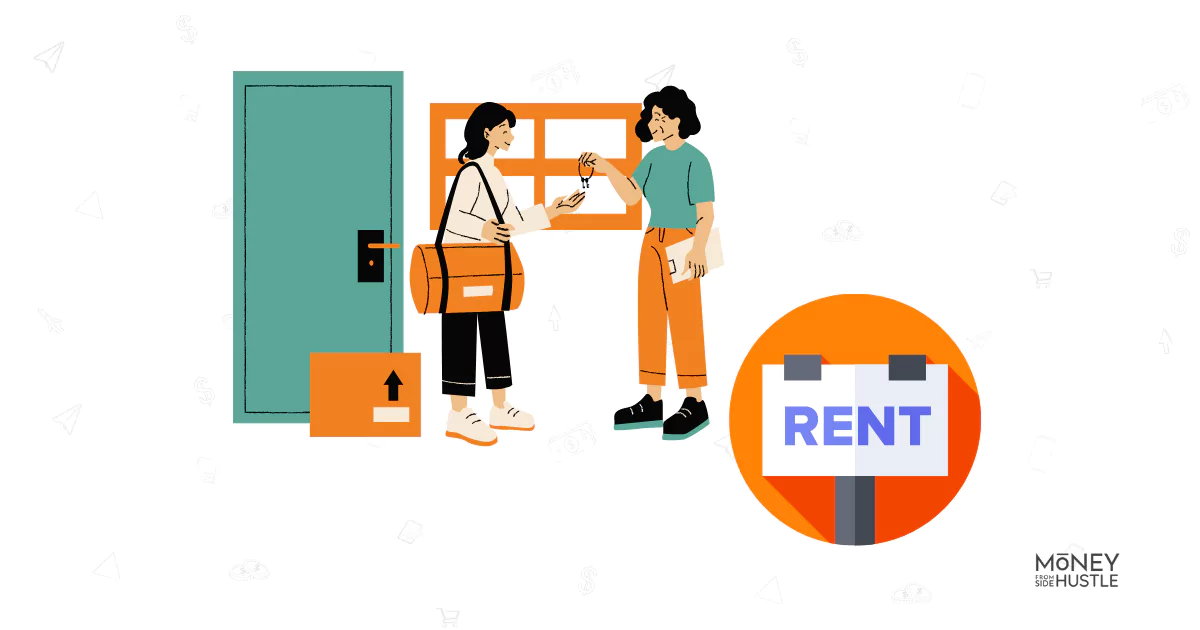 The best thing is you don't even have to look for the renters, there are apps and websites for each type of thing. All you need to do is go to these renting sites and list your items.
These sites take care of everything from payments to insurance, and they take a fee for that.
You can even rent your home or spare room on sites like Airbnb and make $300 in a day if you live in a popular area.
---
6. Food Delivery
Food delivery is one of the hottest gigs to make money quickly. There are many apps that have come up which cater to restaurants for taking their orders to customers' homes.
If you have a driving mean and a valid license, you can sign up for one of these apps and start taking food delivery orders.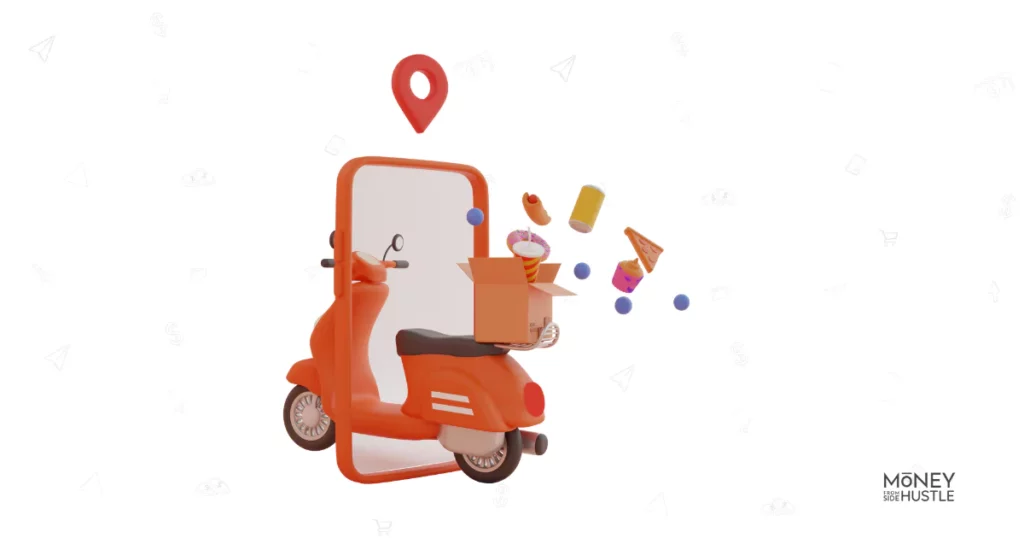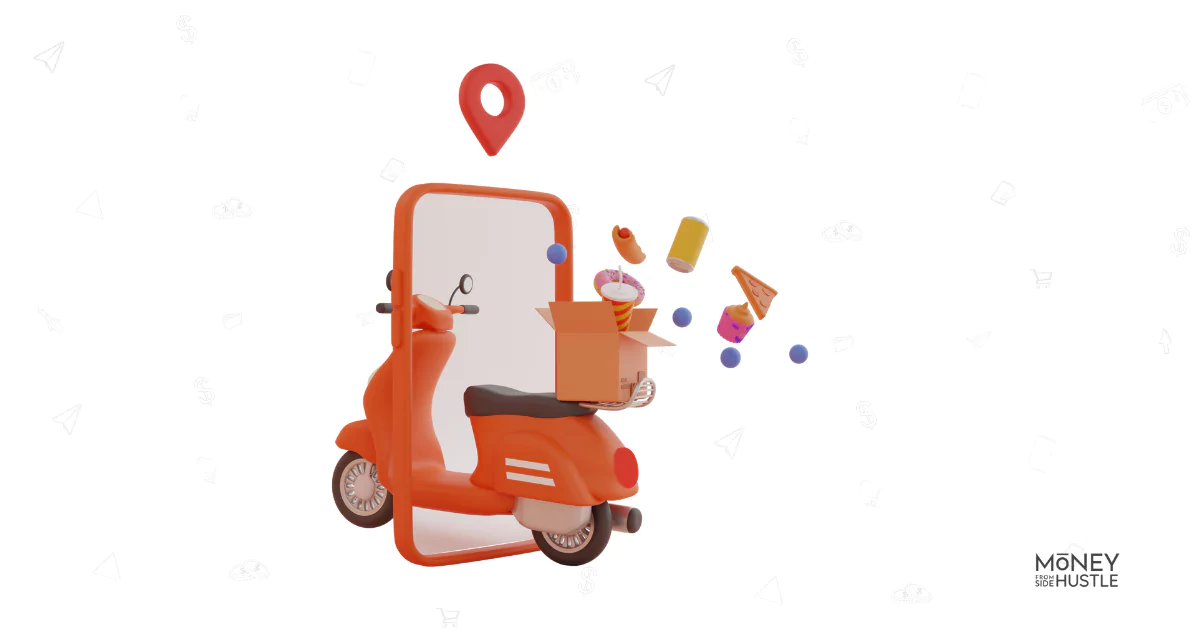 The best food delivery apps include:
You can take orders in your free time, and on average, you will make $15 to $20 per hour plus tips, depending on your city and delivery time.
If you work three hours a day for a week, you can easily get your $300.
---
7. Grocery Delivery
Like food delivery, Instacart lets you deliver and shop for other people's groceries for a fee.
You can join the app and take shopping or delivery orders. You have the option to either do grocery shopping or just delivery.
Shoppers are given hour-based shifts rather than order-based ones and shop and pack orders in the stores.
You can become an Instacart full-service shopper to shop and deliver the order for the highest rewards.
Doing just delivery pays around $5, but doing both can get you $7 to $10.
The money per order will depend on different factors:
Batch size
Distance of the order
Tips and any other offers
Everything is managed on the app, and once you are a member, you will get the details of orders on the app, which you can select to reject.
With their payment options, you can get paid on the same day or weekly, based on your preference.
---
8. Drive Others
Another option to make money while driving your car is ride-sharing, where you drive others to their destinations. You can sign up for the services like Uber and Lyft and start driving other people for money.
These apps hire contractors like you after a background check, and you need to have a valid driving license with a good record plus a vehicle in good condition.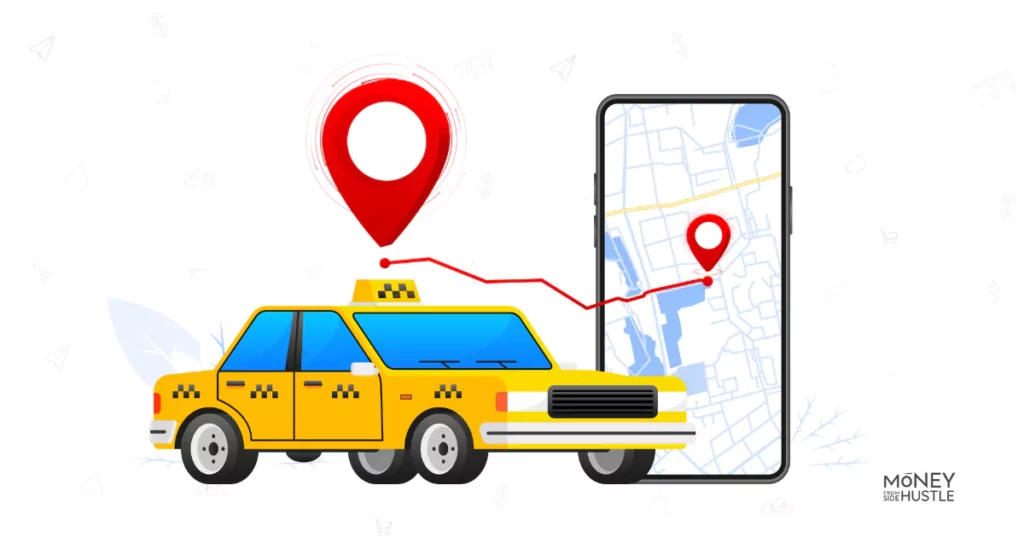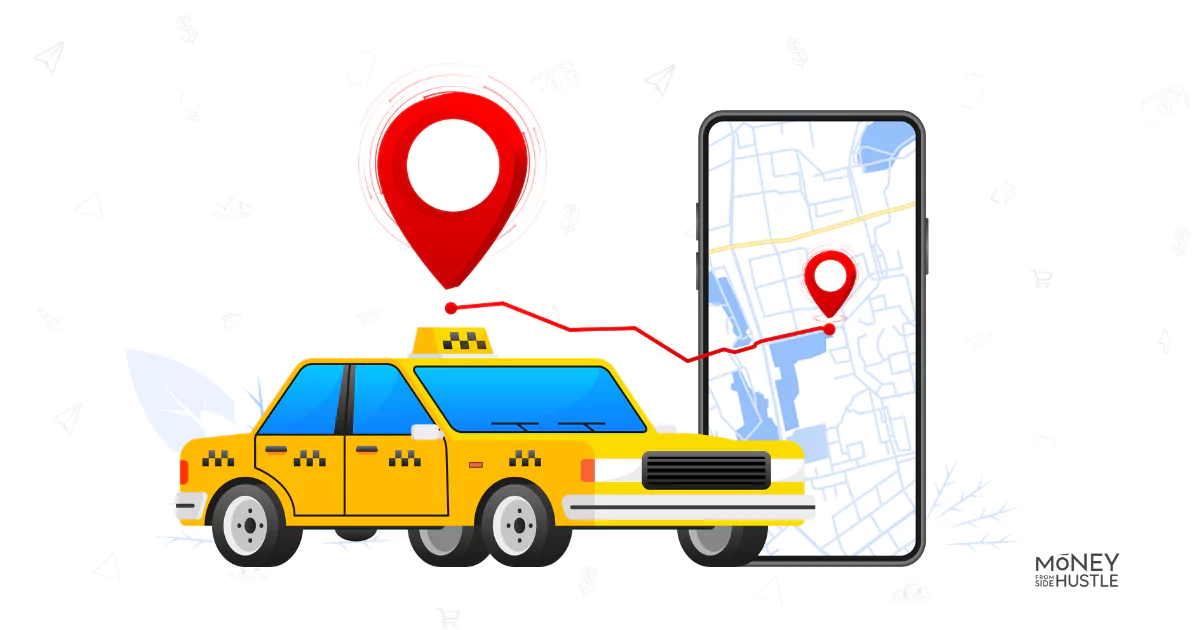 Once you are clear to drive for them, you will get notifications for rides based on your location and can select your working hours.
Most Uber drivers report earning $17 to $20 per hour, which can vary based on the location. Driving five hours a day, you can make $300 in three to four days.
---
9. Wait Tables
One of the easiest ways to go about making some extra cash and a handy source of income for students is waiting tables.
Many local restaurants need extra waiter during the rush hours of dining and they hire people on part-time basis.
If you want to make extra money in your spare time, working a few hours in the evening can be a good option.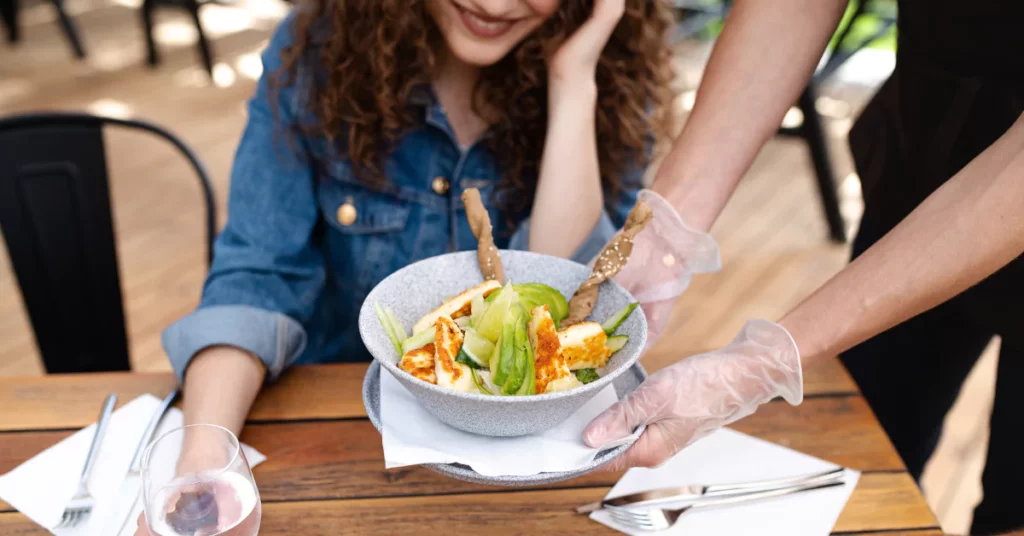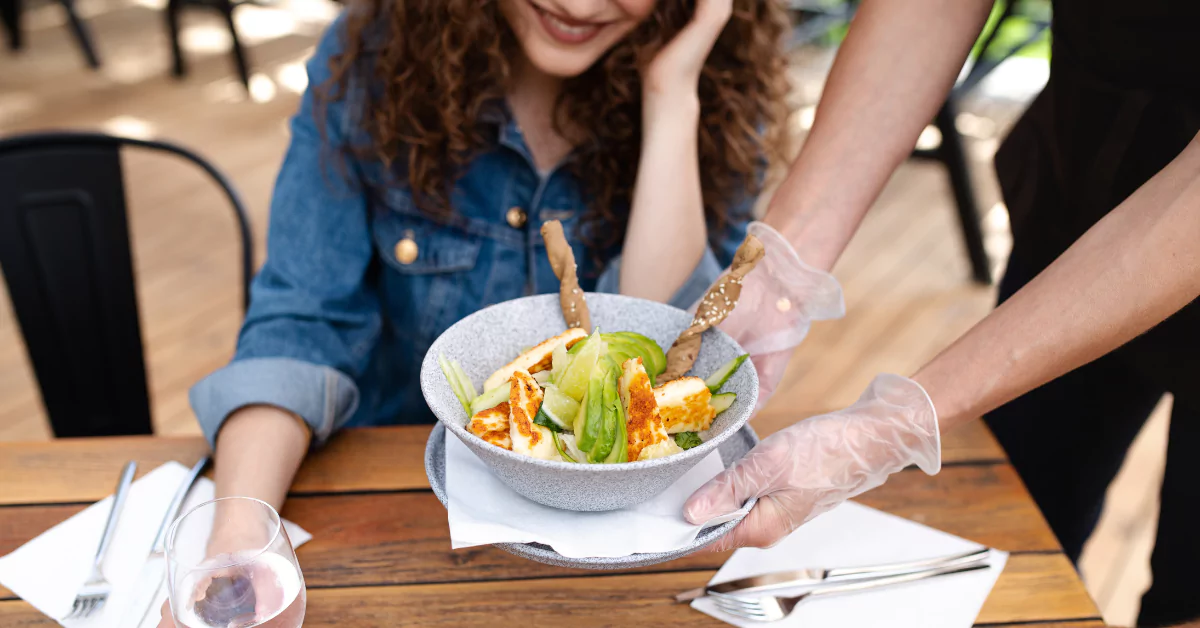 Most restaurants pay around $15 an hour, but you can get more in a few locations. The other perk for students is that they can also get a free meal at the end of the day.
---
10. Gigs On TaskRabbit
Sites like TaskRabbit help to connect freelance gig workers with the people who need their services.
You can offer any kind of service on the platform, like:
Delivery
Repair
Cleaning
Personal assistance
You can offer whatever you are an expert in, like plumbing, electrical work, or fixing furniture, on TaskRabbit. People also often post generic jobs like mowing lawns or changing light bulbs.
You can search for the jobs and apply to them once the other guy contacts you, finalize the price, and do an excellent job to get positive feedback.
Like any other public platform, here also, good reviews will help you get more work. Depending on your skill set, you can even make $300 in a day with a few tasks.
---
11. Freelance Online Work
One good way to make quick $300 is doing freelance gigs online. You can offer services like writing, editing or proofreading on the platforms like Fiverr.
Similar to TaskRabbit, here also people post different kinds of online jobs called gigs, and freelance contractors can bid for the jobs.
Various kinds of jobs are posted on the platform ranging from graphic designing to voiceovers.
Find the types of jobs you are interested in doing and build your profile. You need to provide great sample work convince recruiters about your skills when you are new in field.
Once you have built up your profile with positive feedback, you can quickly get high-paying jobs.
In the beginning, to get to $300, you need to put in many hours at low-paying jobs, m but all that experience will matter in the long term to build an income stream.
---
12. Teach Online
If you have experience, you can start teaching online to make extra money. You can teach courses on platforms like Udemy.
But even if you don't have experience teaching different subjects, you can still make money teaching English to kids below 12 years of age.
Many platforms like MagicEars hire native English peaking people to teach English to kids.
After primary interviews, you can join the platforms and start teaching the predefined curriculum to kids from different parts of the world.
You can select the shifts you want to work, and they claim to give their teachers around $27 per hour.
---
13. Get Paid To Exercise
You can get money for doing exercise. There are many apps that pay you to stay fit. Some apps, like Sweatcoin, track your steps and award points that can be redeemed for rewards, but you will not make $300 with them.
On the other hand, apps like HealthyWage let you bet on your fitness goals. You can take a bet on how much weight you want to lose, and you will be able to win a reward if you win that bet.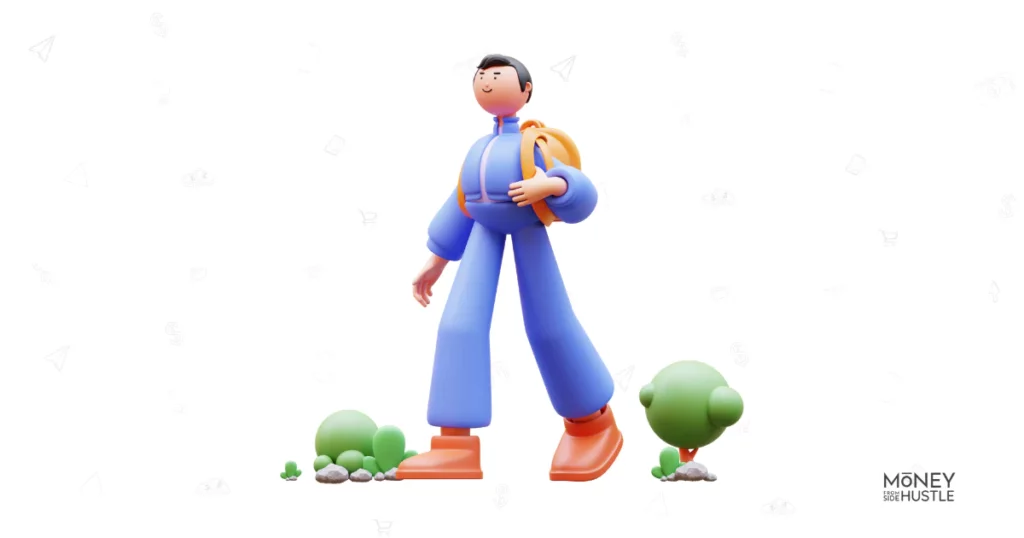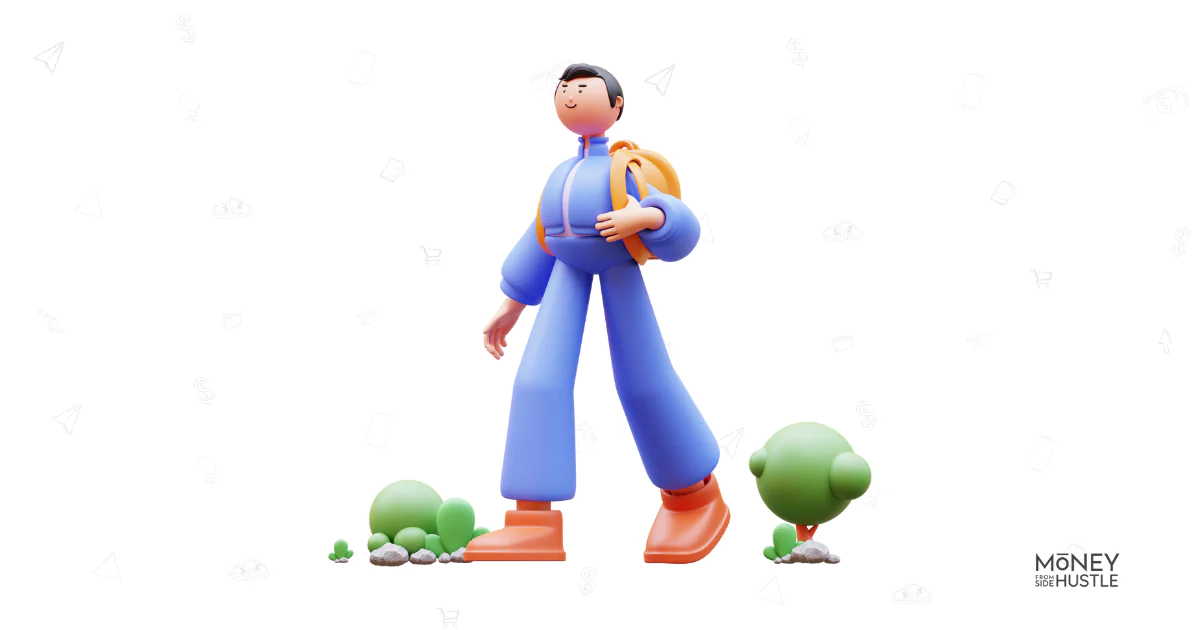 All you need to do is give a picture of your weight and final weight proof on the end date.
This is an excellent option to stay motivated towards your fitness goals, as you will lose money if you lose the bet.
---
14. Become A Personal Trainer
Another way to make money from your fitness routine is by helping others. There is a significant demand for personal trainers as people suffer to stay fit due to work-from-home habits and laziness.
If you can offer your services, you can make good cash. You can charge $300 a week for a single client, and you can even make batches with multiple people and make more money simultaneously.
Your job will be to help them attain their fitness goals through exercising and staying motivated.
This is a good option for people who exercise regularly as they can keep their schedule and help others.
---
15. Do MakeUp
Ladies looking for ways how to make $300 fast can turn to their makeup skills. Many people need makeup services, especially during ceremonies like weddings or anniversaries.
Professional services are costly, so if you can do a good job in your neighborhood at cheaper rates, there is good money to be made.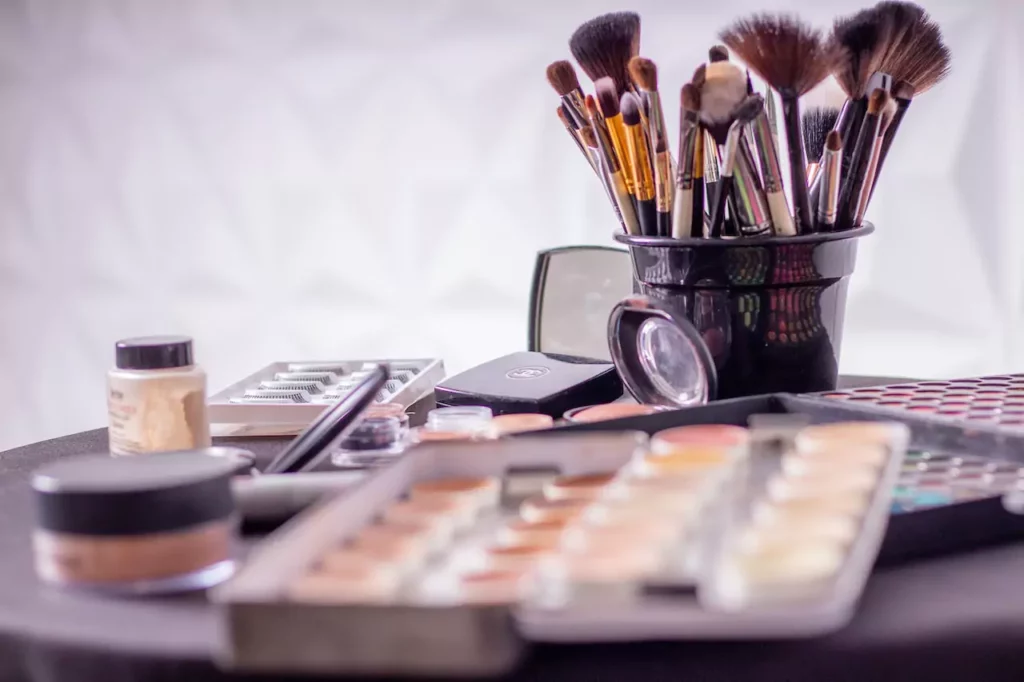 Start by posting your makeup pictures and tips on your social media profiles and offer your services for free to friends and family.
You will get paid clients if you are good with word of mouth. I have seen many amateur makeup artists become full-time makeup influencers and make huge money through this route.
---
16. Start Baking
You can start a home bakery and make quick cash if you are an expert baker. As with any business from home, start looking for clients in family and friends.
Offer samples for free in local areas, and if your baking is good, you will get paid orders in no time.
If you think there is more competition in your area, you can even bake dog treats, and many people make over $3000 with this business.
You can easily make $300 or more, but it will take some time to get the ball rolling.
---
17. Pet Sitting
Pet sitting is the easiest way to make quick cash; many jobs are available everywhere. Especially for pet lovers who like spending time with pets, it is a fun way to get paid.
You can join various dog walking sites like Rover, where pet owners list jobs, and you can apply for them.
Many people need help with their pets by caring for them in their absence or walking pets when they are busy.
You can apply to these jobs and get paid money per hour or by a gig. You can even offer pet sitting at your home.
If the owners of pets allow, you can sit multiple pets at your home and reach your goal of making $300 faster.
---
18. Baby Sitting
You can also offer babysitting services if you are good with kids. This is one of the first jobs many take to make money during their teenage years.
If you have younger siblings in your home, you already have experience handling kids.
People look for trustworthy people to care for their kids in their absence. So, you have a higher chance of getting a job in your locality where people know you.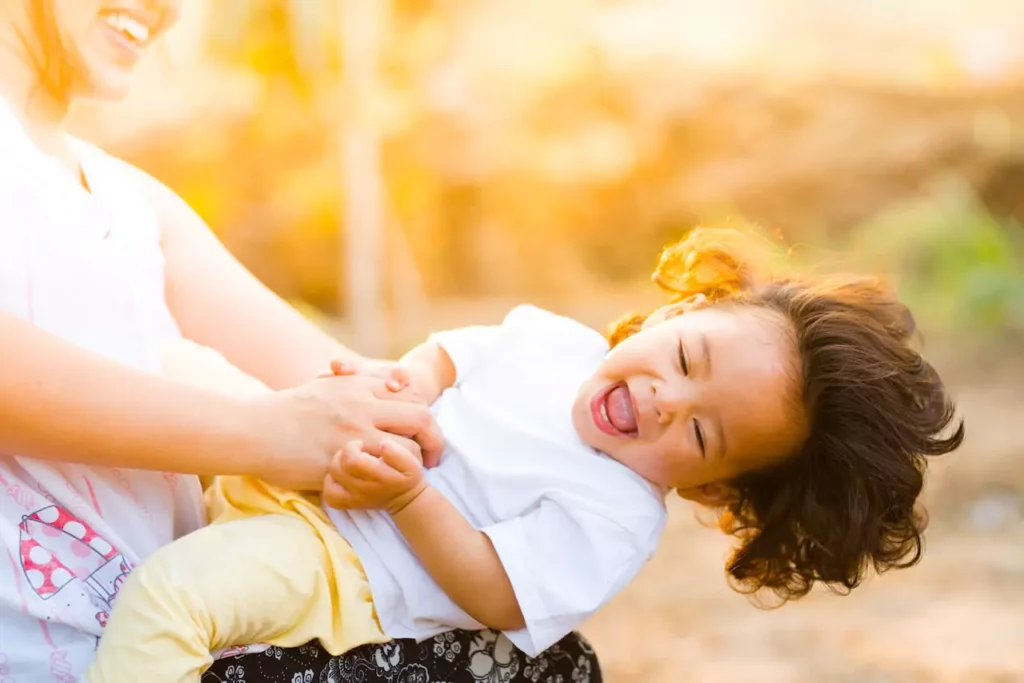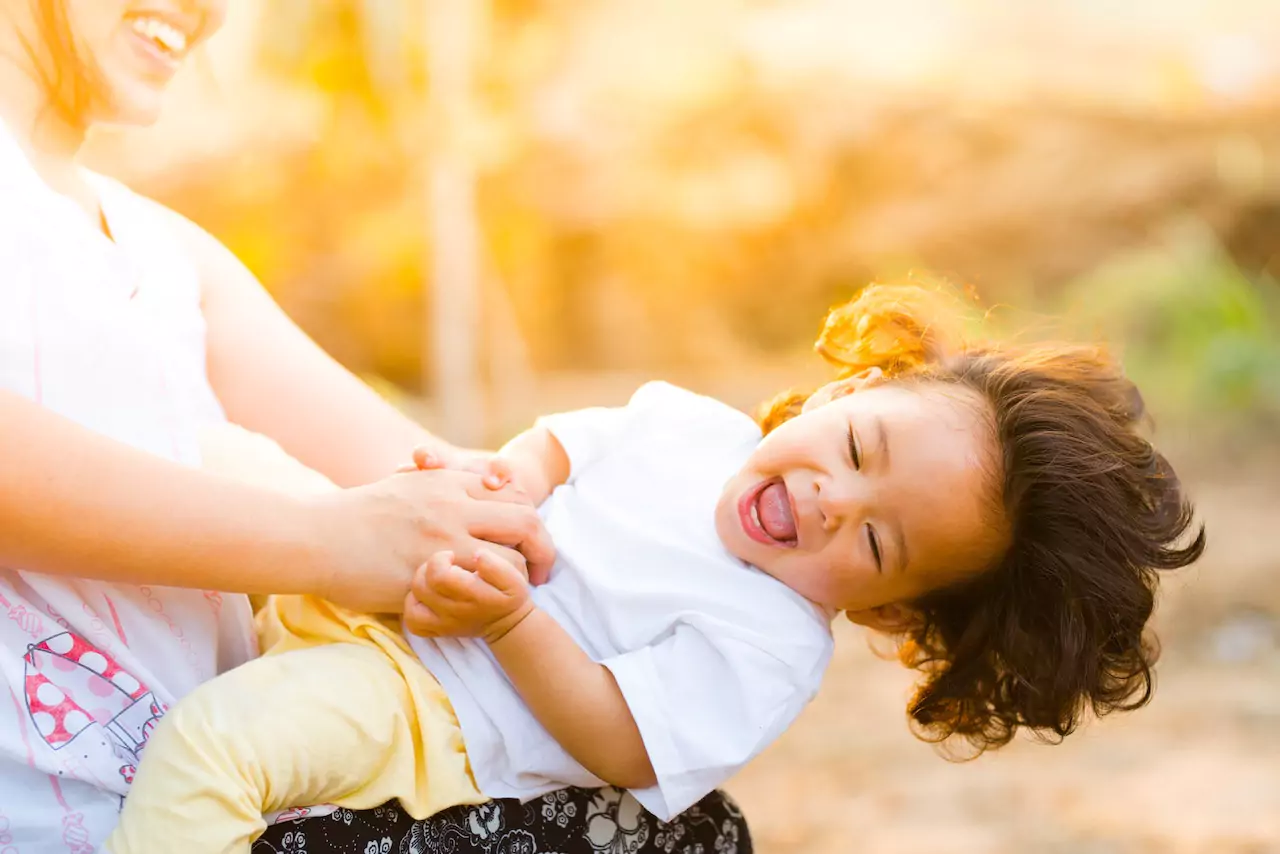 Once you get the job, make sure to follow all the instructions like:
Following the eating and sleeping schedules
Helping kid with homework, if any
Cleaning the space at the end of hours
Often you can babysit for families with multiple kids on weekends and make more money. The rates vary depending on the area, but you can easily charge $15 or more per hour.
---
19. House Sitting
Like babysitting and pet sitting, many people need house sitters to care for their homes in their absence.
Pet sitter jobs are becoming more popular with the increase in the trend of nuclear families, as there is no one left at home when couples go out.
The job of a house sitter is to look after the home, like watering plants, taking mail, etc.
It would be best if you made an impression that the family is at home to deter any burglary attempts that go up during the holidays.
It is a relaxing job as you are getting paid to do nothing, and you can make $300 in one or two days of housesitting.
---
20. Sign Up Bonuses
One of the easiest ways to get free money is through sign-up bonuses.
Many companies pay users incentives to join them. You can select a handful of such companies and earn a handsome signup bonus.
This is easy money you get by spending a few minutes.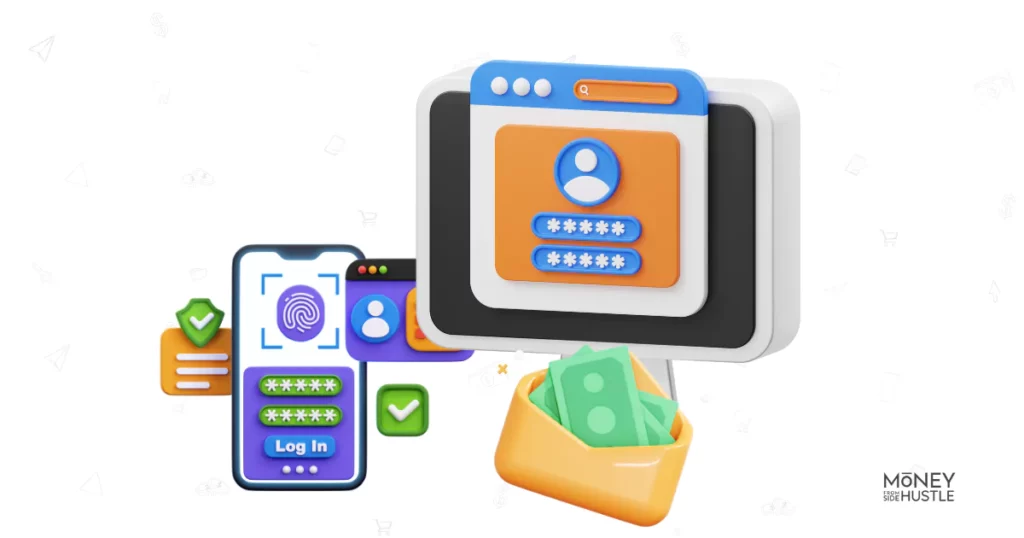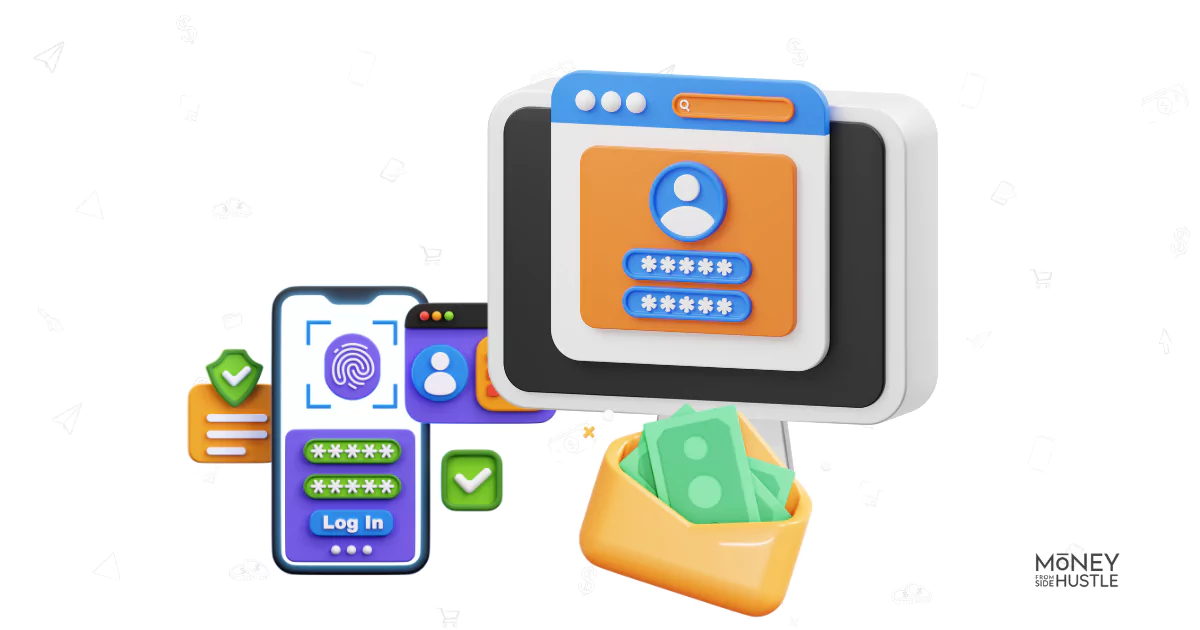 A few banks even pay hundreds of dollars as sign-up bonuses, but you often need a minimum balance or minimum transactions in a period.
Here are a few places that offer best joining bonuses.
---
21. Get Referral Bonus
Like sign-up bonuses, companies also offer incentives to their users to bring in more customers or users.
So, if you can refer a few people, you can make some good money, and often, your referral also gets rewards.
For example, if you refer someone to Cash App and they use your code, you will get a $5 referral reward, and your referral will get a $5 going bonus on doing the first transaction.
Here is how I get some free money whenever I refer someone, and they also get free money.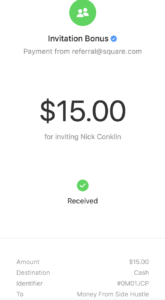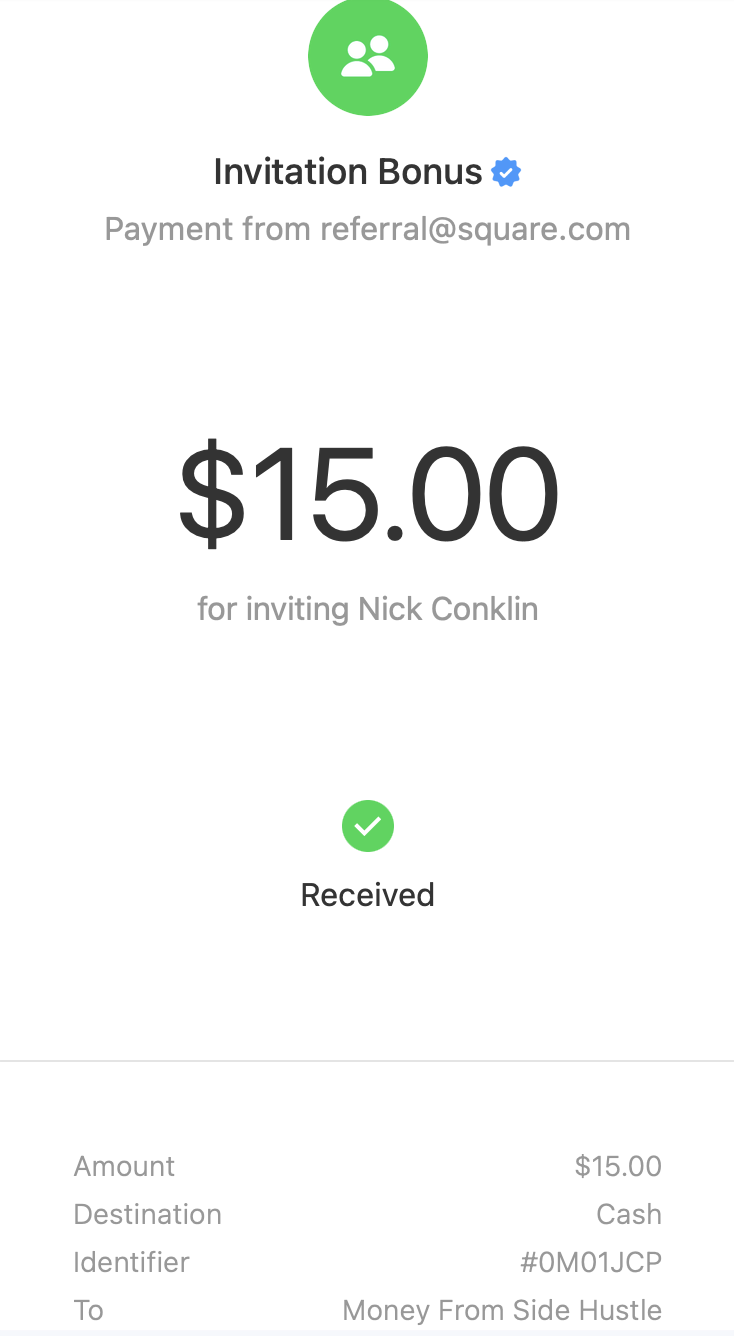 You can also refer your friends and family to these apps and make some free money to make $300 quickly.
You can even make more money by sharing your referral codes if you have a large social following.
---
22. Get Paid To Play Games
A pretty good way to make money while having fun.
You won't make quick $300 playing free games like Mistplay and Appstation, but you can make $50 extra every month as I do.
But you can make $300 quickly playing paid games like Solitaire Cube and Blackout Bingo, where you play against other players and use real money to enter games. Here each game can net you $83, and tournaments pay even more.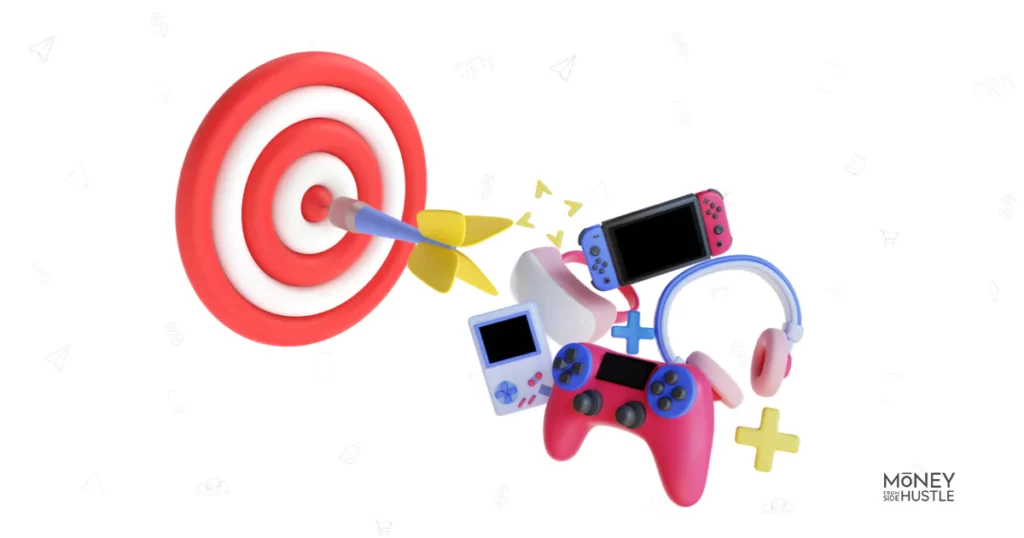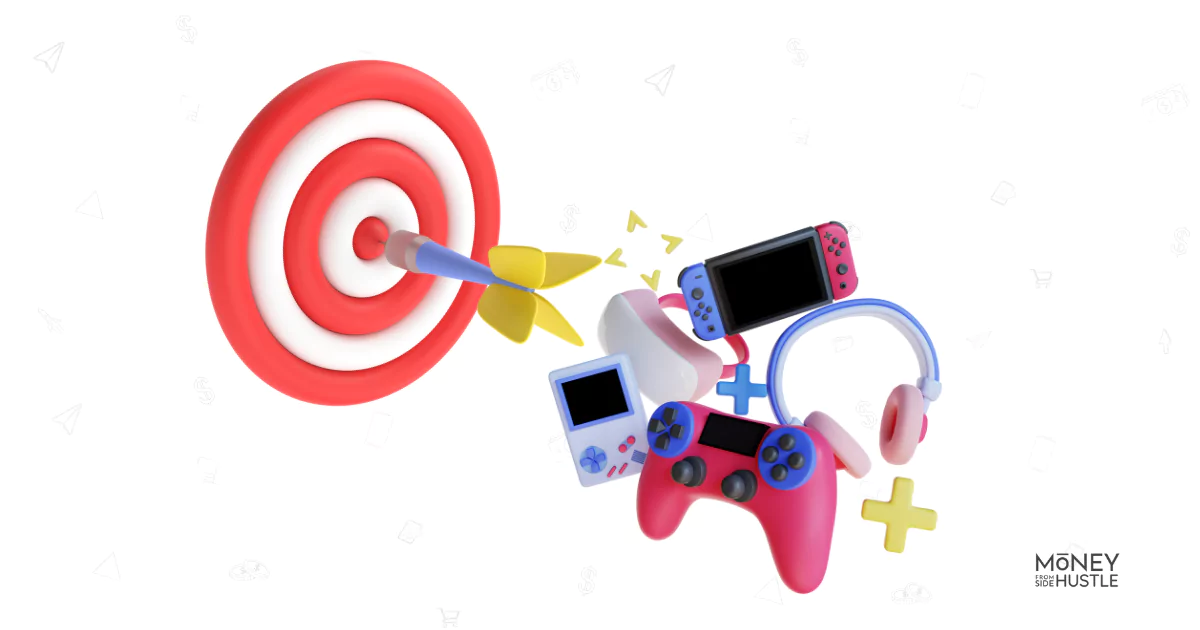 Another option to make money by playing video games is by streaming them on platforms like Twitch or Youtube. You can even coach others if you are good at it.
---
23. Take Surveys
Taking surveys is one of the easiest options to make money online, but you won't make $300 quickly taking surveys.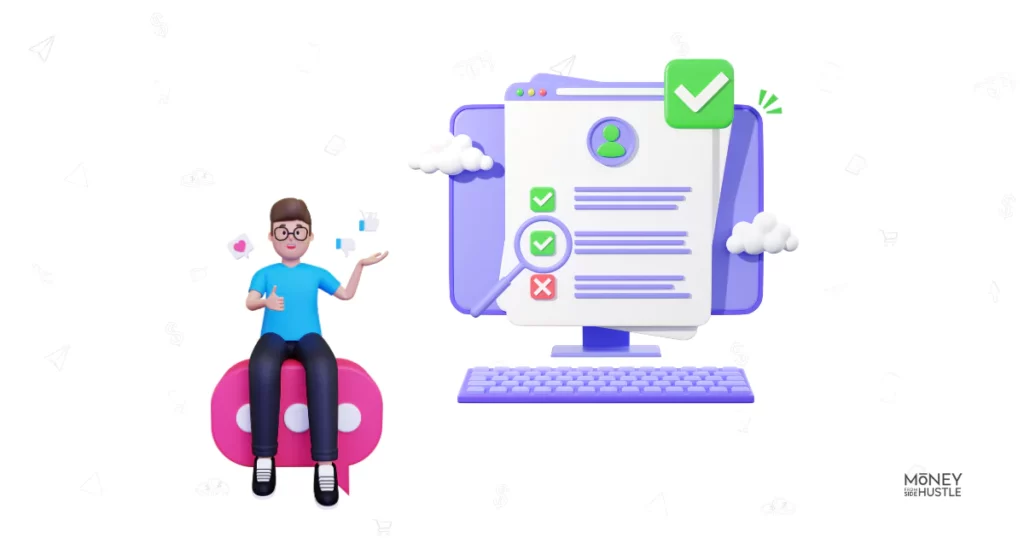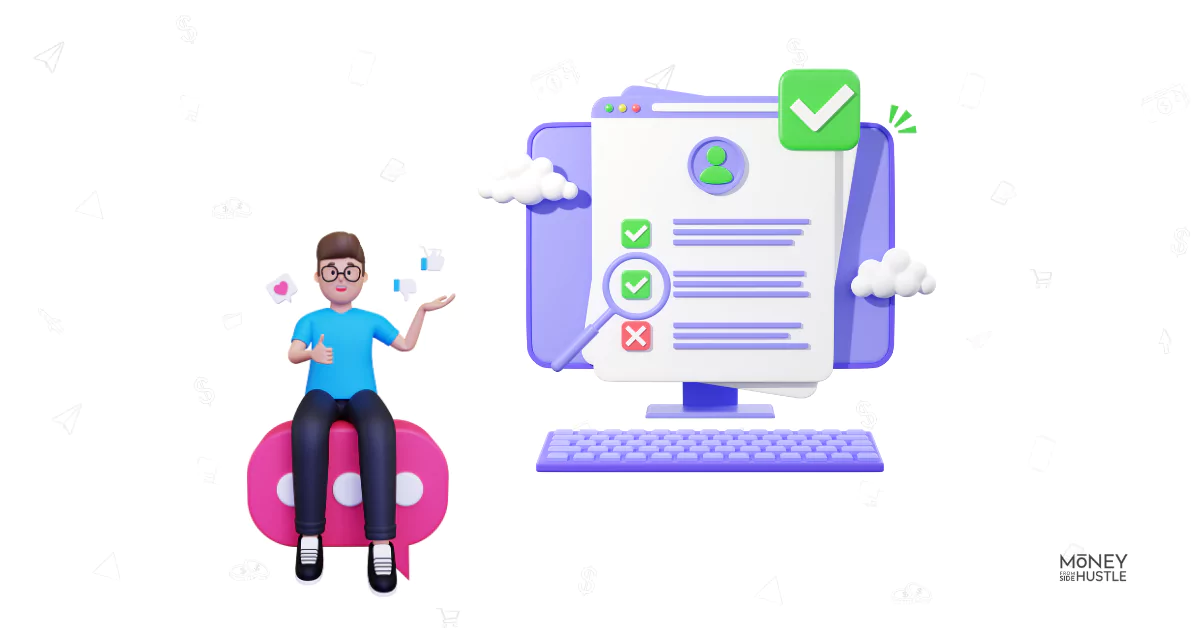 You can take high-paying surveys and make free money in your spare time. I use sites like InboxDollars and Branded Surveys to take high-paying surveys.
I will advise you to stop wasting time on low-paying surveys. Only take surveys that pay at least a dollar.
Try at least the top three sites to determine which pays best, as surveys vary depending on location and your profile.
You can put these few dollars extra you earn towards your goal of making $300.
---
24. Join Focus Groups
This is a form of survey but pays much higher. You can make up to $250 for a single research study, which takes only one or two hours.
These focus group studies are very selective, and you will apply for tens of them to get selected for one as the rejection rates are very high.
In my experience, only apply for some of the studies where you are qualified and have a higher chance of being selected.
Once you are selected, you will be part of a group of research group, and you need to provide detailed feedback about the questions.
The best company to join these focus groups is Respondent and Survey Junkie.
Once you complete the study, you can get paid immediately in PayPal cash or gift cards.
---
25. Test Websites & Apps
Another good way to make money working from home is by testing websites and apps.
You can join sites like Usertesting and become a tester after the screening test. All you need is a computer and a stable internet connection. In a few cases, you might need headphones.
Once you apply for a job and get selected, you need to perform a predefined list of tasks. These tasks might be clicking on a part of the site or clicking links, etc.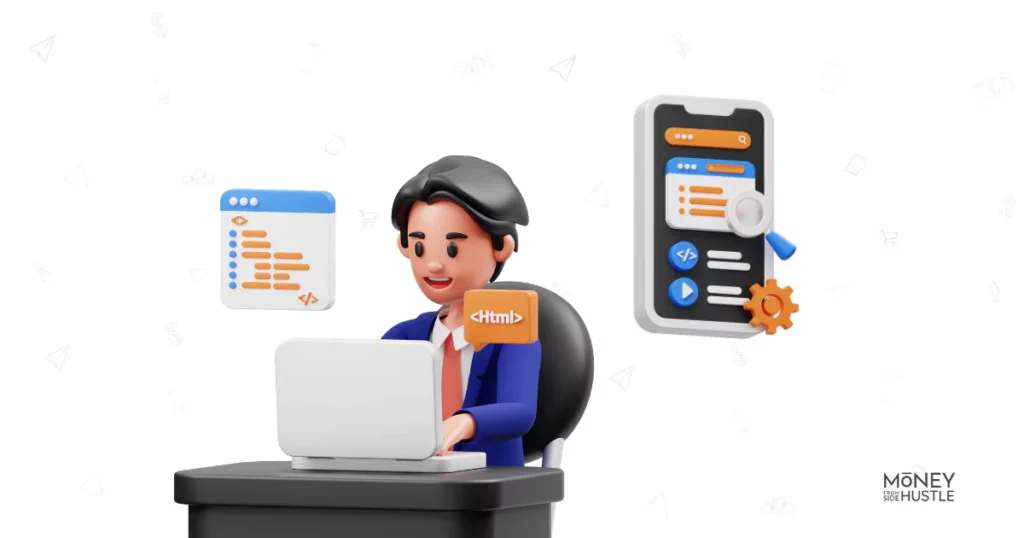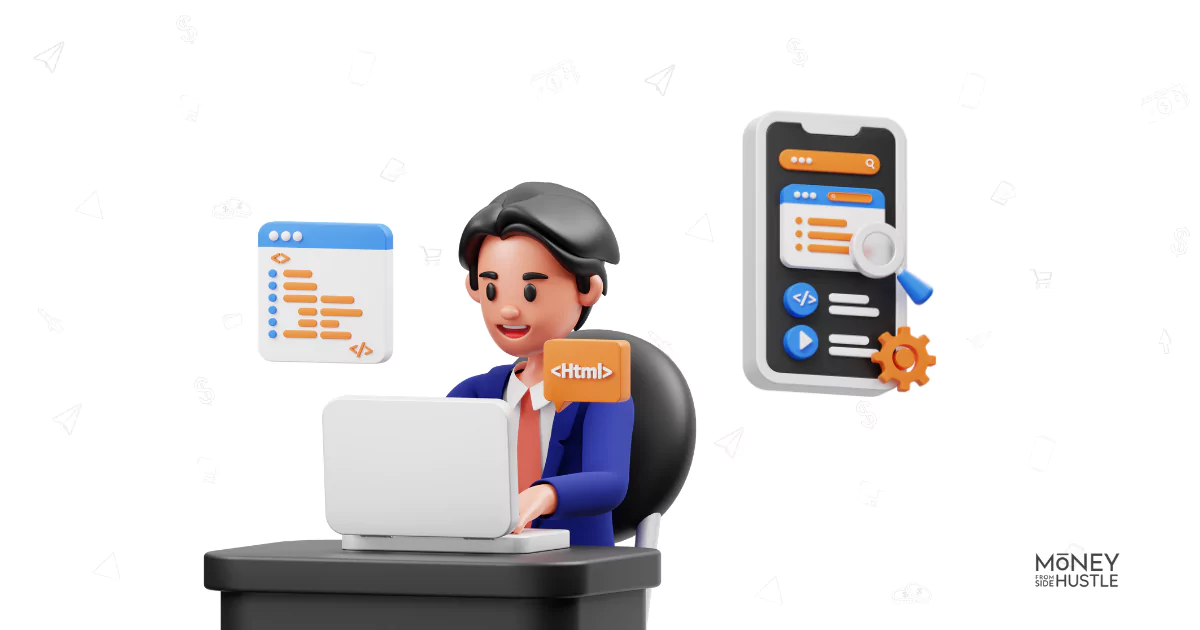 Many major companies use real users to test any changes before releasing a new site or making a significant change.
Your job will be to find any bugs and report all the findings. Once you complete the jobs, you can get paid in some time. You will earn $5 to $10 per job, which takes around 20 to 30 minutes.
---
26. Get Cashbacks
Getting your money back is another way to get some cash in your wallet.
You can save money on literally every dollar you spend on shopping. There are apps that give you cashback and offers on shopping for groceries, clothes, food, to even gas.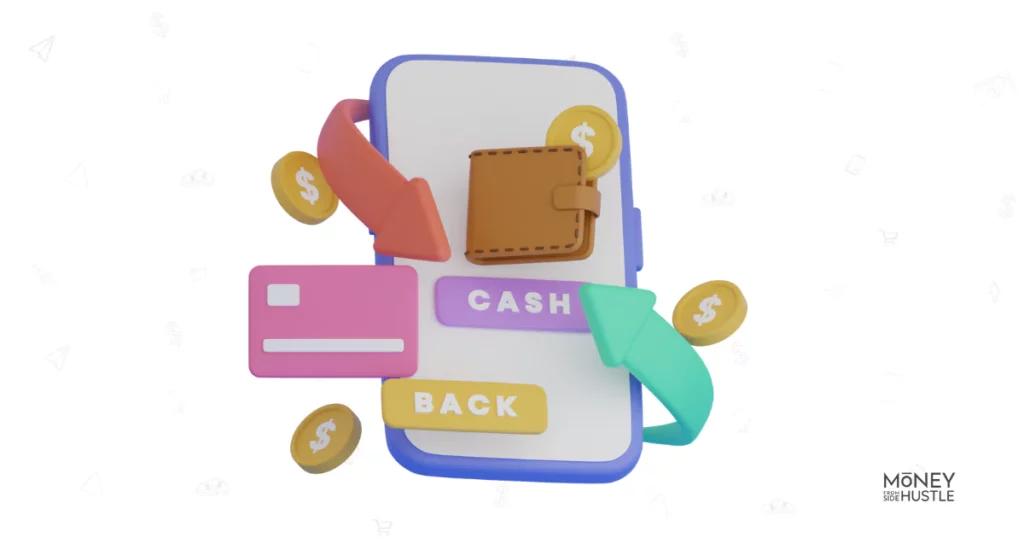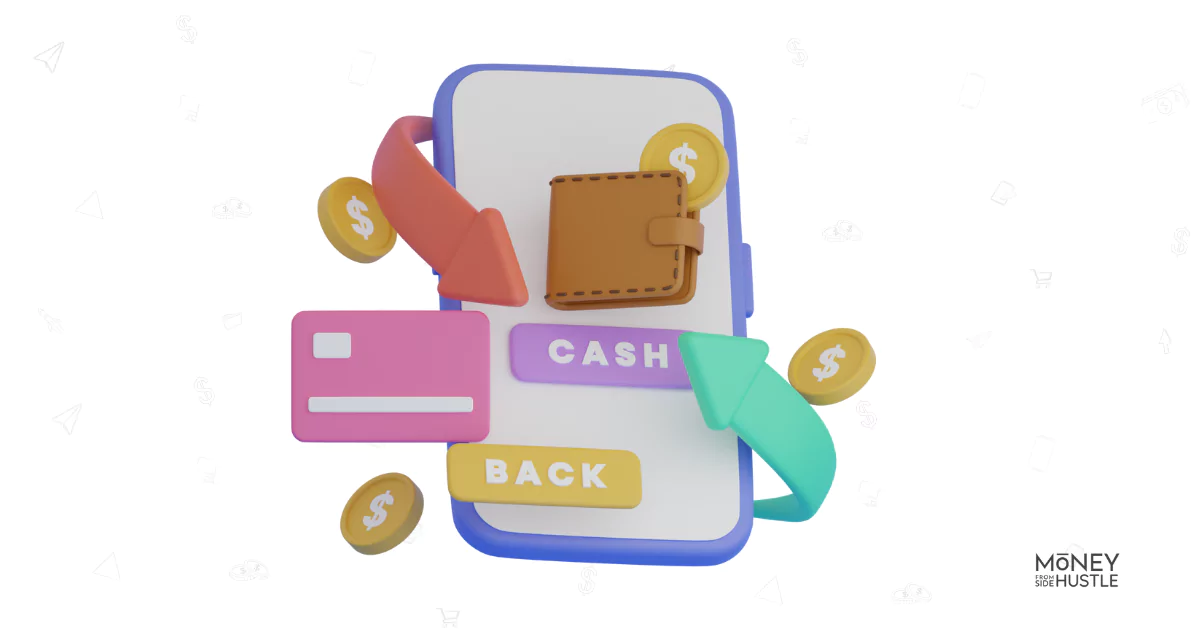 You can join multiple of these apps and earn cashback whenever you shop online or offline.
On average, you can make 5 to 10% cashback, meaning if you spend $1,000 every month on shopping for different things, you will get back 50 to 100 dollars.
---
27. Save On Unwanted Subscriptions
Every dollar that you spend less is available for yourself. There are many things that you spend extra money on without even knowing.
There are gym subscriptions that you don't use, and you pay for channels you don't watch. You don't have to spend that money and can save literally hundreds every month by canceling them.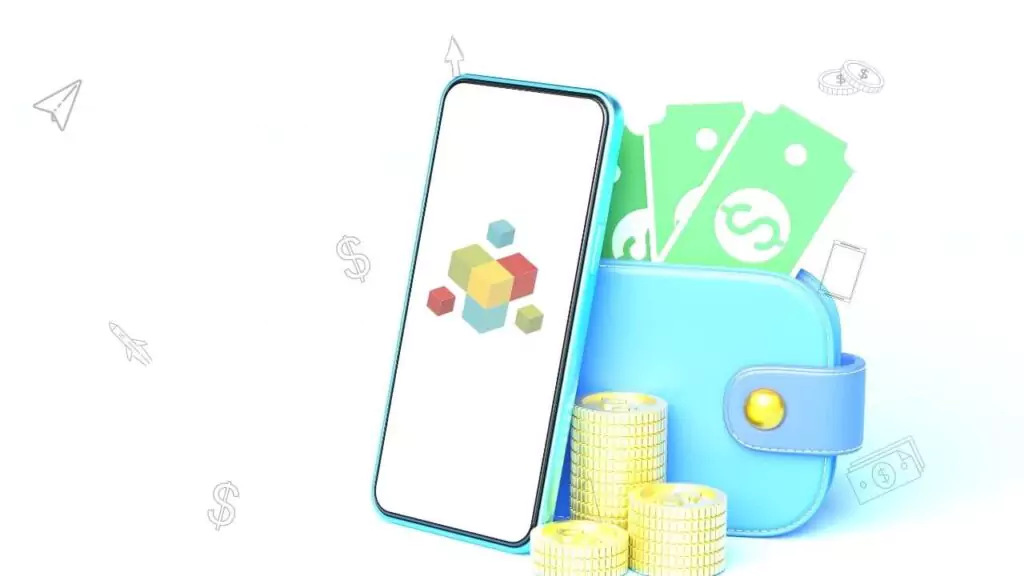 And the best thing is that you don't have to do it yourself; some apps will do it for you.
Here are the best apps to save money you are spending extra:
Get Started Now And Make $300 Quickly
There are multiple methods to get 300 bucks fast. A few of them will make money quickly but needs much more effort, while a few others are easier but takes much more time.
Ultimately it will all depend on your urgency of need and how much work you are willing to put in.
When you find a way to make money on the side you are comfortable with, stick with it. My advice will be to turn that into a long-term side hustle and extra income stream.
Here are more ways to make money quickly: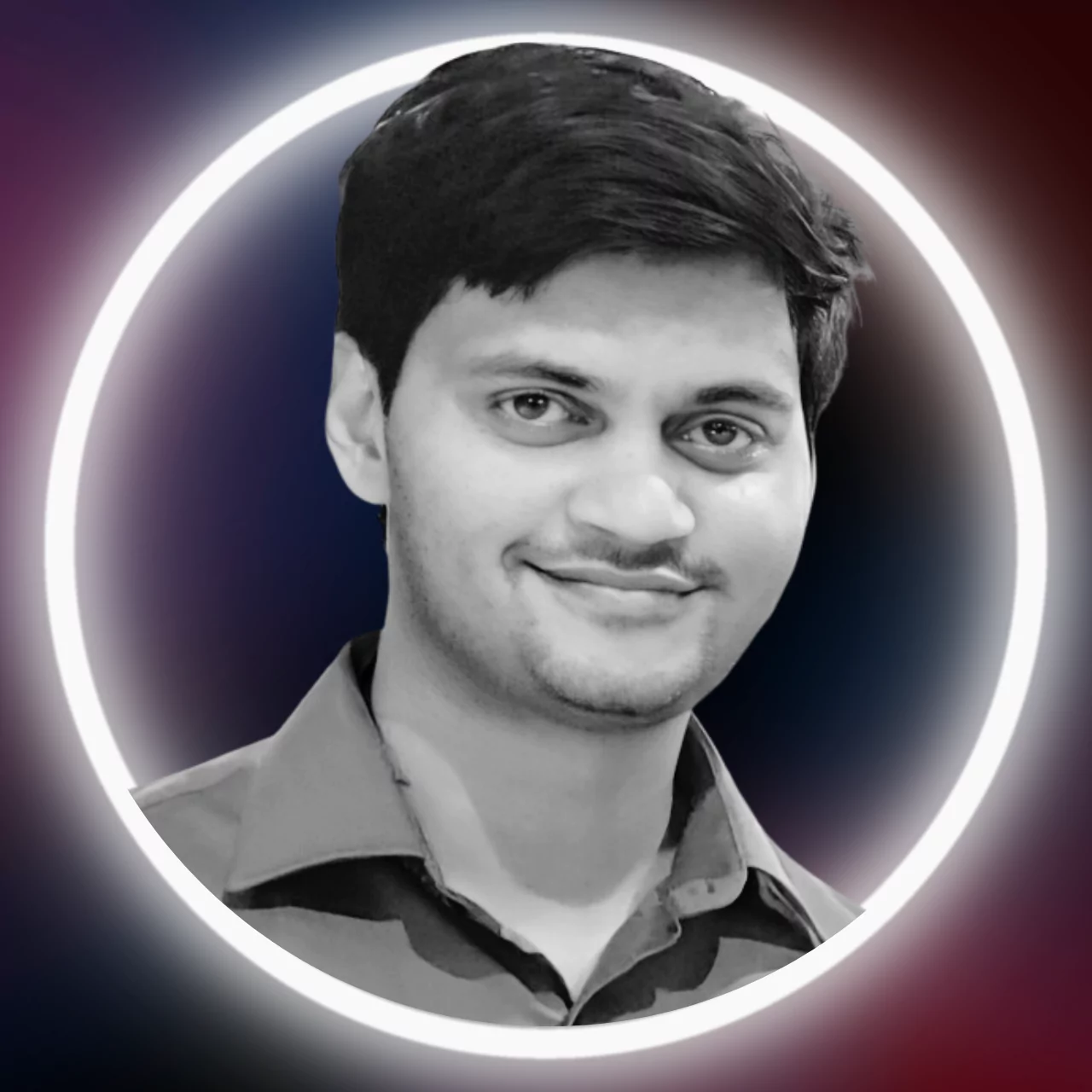 Sumeet is a Certified Financial Education Instructor℠ (CFEI®) and founder of MoneyFromSideHustle. He is an experienced side hustler who replaced his full-time income with side hustles. His work has been quoted on major finance websites like CNBC, Yahoo! Finance, GOBankingRates, MSN, Nasdaq, AOL, and more. He has helped thousands of people find side hustles and is here to help you find your extra source of income. More about him.