This post may contain affiliate links from which I may earn a commission without any cost to you. Read our policy for details.
Do you spend hours on your phone scrolling through your social media feeds? Do you love all things social media? Is it a total time waste?
Turns out, there is a career for people just like you- social media manager.
Even without any experience, there are plenty of ways to get started. All you need is some creativity, dedication, and a process to follow.
For people with an excellent social media presence and who know how these platform's algorithms work, it can be a fun job to do while making some serious cash.
In this article, I'll tell you everything you need to know about how to become a social media manager, even if you have no experience.
What is Social Media Manager?
The social media manager's job is very important for increasing the reach of a brand. Their job is to create content for the brand's social media accounts, such as Twitter and Facebook.
Other than creating content that is unique and engaging, your job will be also interacting with users and promoting the brand on social media platforms.
Being creative is an important part of this job, as social media is the game of change and visuals. New trends are going on every other day.
A social media manager needs to be updated with everything and create a content strategy that aligns with the brand goals you are working for.
Social media management is a new generation job that has come up with the growth of social media, but it is growing very fast.
Many brands are now looking for social media managers, and there are many social media jobs.
Do You Need a Degree to be a Social Media Manager?
No, you do not need a degree to be a social media manager. Most employers will be more interested in your experience and skills than in your formal education.
Although a degree is not required in general, big brand employers give more importance to candidates with a certification or degree in communications or a related field.
But if not a degree, what is the most valuable thing to becoming a social media manager with no degree, the answer is simple: building your portfolio.
Show your expertise in using social media platforms and that you can create content that is engaging and on-brand.
To do this, start by creating your own personal brand. Use social media to build a following and share your work.
What are the Responsibilities of a Social Media Manager?
Their main job is creating and managing a company's social media presence. This includes creating content and monitoring activity.
You also need to engage with followers with things like replying to comments, making contests, or doing polls about brand products or services.
To become a social media manager, strong writing skills will go a long way to creating informative content that is engaging.
You also need to monitor social media activity and identify potential issues or opportunities.
By understanding the responsibilities of a social media manager, you can begin to build the skills necessary for success in this role.
Skills Required to Become a Social Media Manager
There are many skills that can help you become a successful social media manager, such as:
Understanding of Platforms
First and foremost, they have a deep understanding of how social media platforms work and how to use them effectively for the brand's advantage.
They also know how to create and curate content that will resonate with their audience, and they are detail-oriented when it comes to design and branding.
Communication
For a social media management career, you need to be aware that communication skills are essential.
You will create and execute a company's social media strategy, which includes everything from content creation to customer engagement. To be effective in this job role, you need to be an effective communicator.
You need to be able to understand the needs and objectives of your company or client. What are their goals for social media? What kind of voice do they want to project?
Once you understand the big picture, you can start planning how to achieve those goals. This requires excellent communication skills, as you'll need to be able to articulate your ideas clearly to your team, clients, or audience.
Good communication will be key in managing your workflow and ensuring that everyone is on the same page.
Take feedback, both positive and negative, and work on it.
Remember, as a social media manager, you're ultimately responsible for how your company or client is perceived online.
Writing Skills
While a degree in Communications or Marketing may give you a leg up when applying for social media manager jobs, it is by no means a requirement.
In fact, many employers place more importance on experience and writing skills than on formal education.
Use your personal accounts to showcase your ability to create compelling content and engage with an online community.
Read also: How to become a freelance writer!
Networking
Don't forget the power of networking.
Get connected with other professionals in the field, attend industry events, and follow relevant hashtags on Twitter and LinkedIn.
You can make friends in the same field that share the same challenges as you and can help out each other.
By doing these things, you will get the required exposure to know more about the field.
Creativity
Creativity is the main pillar of success on social media.
To be followed by large numbers comes with the responsibility of feeding them content that keeps them entertained and informed.
You need to capture your audience's attention with fresh posts and images.
Always be on the lookout for different ways to connect with your audience. You can leverage your creativity on social media to grow exponentially.
Think outside the box and reap the rewards.
Tracking Data
Being a social media manager requires a mix of skills. You need to be able to understand and interpret data other than creating content.
Analysis of data on what is working and what is not is an important part of social media management, as it allows you to track the performance of your posts and identify patterns in user behavior.
Without this data, it would be difficult to improve your social media strategy or adjust your content to better meet the needs of your audience.
While some social media managers may outsource data analysis to third-party companies, it is becoming increasingly common for managers to have at least some understanding of how to analyze data themselves.
This allows them to make more informed decisions about their social media strategy and use data to their advantage.
Multitasking
Doing and managing different tasks at the same time is not an easy thing.
For a social media manager, multitasking is a necessary part of the job as social media have ten different facets that you need to manage at the same time.
You need to create content, and engage with people in real-time, whether it's responding to comments on a post or responding to queries.
It is a daunting task, but you can stay on top of everything by being systematic about it.
Create a social media schedule and stick to it. This will help you track when you need to be active on each channel and ensure you're creating a consistent experience for your followers.
You can use tools to help you track conversations and identify any potential issues.
Finally, don't be afraid to delegate tasks to other members of your team. By dividing up the work, you can ensure that everything is getting the attention it deserves.
Staying Updated with Algorithms
Finally, you need to be always up-to-date with the latest changes to social media platforms and algorithms.
These platforms are constantly evolving, so it's an important part of the job to catch up with them to stay relevant.
Read also: How to start a voice-over side hustle!
What is a Day to Day Life of A Social Media Manager?
The day-to-day activities of a social media manager can vary depending on the company they work for. But in general, all social media managers perform some everyday duties and spend most of their day on the computer screen.
Generally, they are developing strategies to grow their channels.
They create and manage content on a regular basis and publish or schedule it. Then social media managers have to engage with followers and reply to their comments.
A social media manager typically works full-time, but there are many who do it on a part-time or on hourly basis.
They must also be able to work well under pressure and meet deadlines to be effective.
How Much Does A Social Media Manager Get Paid?
According to the data, a social media manager earns $50,000 per year on average in the US. There is a large range of what you can earn.
It all depends on your skill levels, experience, and the kind of projects you are doing. If you are an expert in a field and have years of experience, you can demand a much higher price for your services.
Steps to Become a Social Media Manager
Here are a few steps to successfully start your social media management career.
1. Build your online presence
An active online presence is a must for a social media manager.
If you have a large personal following with a lot of engagement, your hard job is already done.
This will show potential employers that you are a pro in this game. It will also help you build a personal brand and connect with other professionals in the industry.
Create your profiles on all the important social media platforms, and make sure to upload interesting and engaging content.
Then, start connecting with other social media users, whether it's through comments, posts, or messages.
The more you interact with others online, the easier it will be to build a positive reputation and network of contacts.
---
2. Learn Social Media SEO
SEO is another vital skill for any social media manager.
After all, if your content isn't ranking high on the platforms, it's not going to get seen by your target audience.
A lot of online resources are available to help you learn SEO.
If you are good at SEO, then you can easily grow your social media channels and complete projects before time, and multifold your earnings.
---
3. Get Certified
While it is not essential to become a social media manager, getting a certification or degree can help you outperform your competition.
Many certificate programs are available, like Social Media Marketing Certification Program from Hootsuite.
These courses will teach you all the things you need to know about social media marketing, from the basics of each platform to more advanced concepts like paid advertising and analytics.
Having a certification will show potential employers that you're serious about your career and willing to invest in your professional development.
---
4. Define Your Specialised Service
Social media is changing with every passing moment, and there is always something new to learn.
If handling everything about social media is too much for you, then you can start specializing and offering your services in a subsection.
This could be anything from graphic design and video editing to paid advertising and influencer marketing.
By specializing, you can stay up-to-date with the latest trends and developments, and you'll be better equipped to offer valuable insights and advice to your clients.
---
5. Get a Small Job in Social Media
The simplest way to get into the social media field is to get a small job working in the field.
Working as an assistant to a successful social media manager will help you understand the ropes of the trade.
You will know how they work and what kind of things they spend more time on and what things can be automated.
Many social media managers start as social media coordinators or community managers.
You will also gain some experience, and it all counts. You can also start implementing the strategies you learn on the side so that you are not wasting your time on starting your profile.
---
6. After Getting Experience Find Clients Yourself
If you can find your clients on your own, you can earn significantly more as you don't have to pay commissions to middlemen.
Sites like Indeed and LinkedIn can be used to find media management jobs that suit your needs.
This can be a great way to get started in the field and build up your portfolio.
---
7. Network With Other Social Media Professionals
In any field, connecting with your colleagues is very important.
Join relevant online communities and forums. This way, you can connect with other professionals in the field and make a supportive group that helps each other.
Another option to meet peers in your field is to attend industry events. These events help you learn about the latest trends.
You can also connect with other media managers on social media.
---
8. Manage Your Time and Money
In any business, managing your time and money can make or break your business.
Set your budget for everything, like promotions and tools. It will help you avoid overspending.
Make sure you're using your time efficiently on the tasks that are high paying and are not doing stuff that does not matter.
Create a social media schedule and stick to it religiously.
---
9. How Much to Charge for Social Media Management
Now it's time to start thinking about rates for your services.
On a broader range, you can charge between $500 and $5,000 per month.
The exact amount you will charge will depend on your experience, the kind of work, and the difficulty of the task.
---
10. Keep Up With Industry Trends
As a social media manager, it's important to stay up-to-date with the latest industry trends.
This will help you provide valuable insights and recommendations to your clients or employer.
The world of social media is always changing, so it's important to stay up-to-date on the latest trends and best practices.
Follow social media experts and read industry news.
Join professional forums or attend conferences and seminars.
By keeping your finger on the pulse of the latest social media developments, you can your skills sharp.
Final thoughts on How to Become a Social Media Manager
Becoming a social media manager is a great way to start a rewarding and exciting career. It's a fun job where you will not get bored.
If you follow the things discussed above, you can easily become a social media manager and earn some money.
Remember to always keep up with industry trends and best practices, and you'll be sure to find success in this field.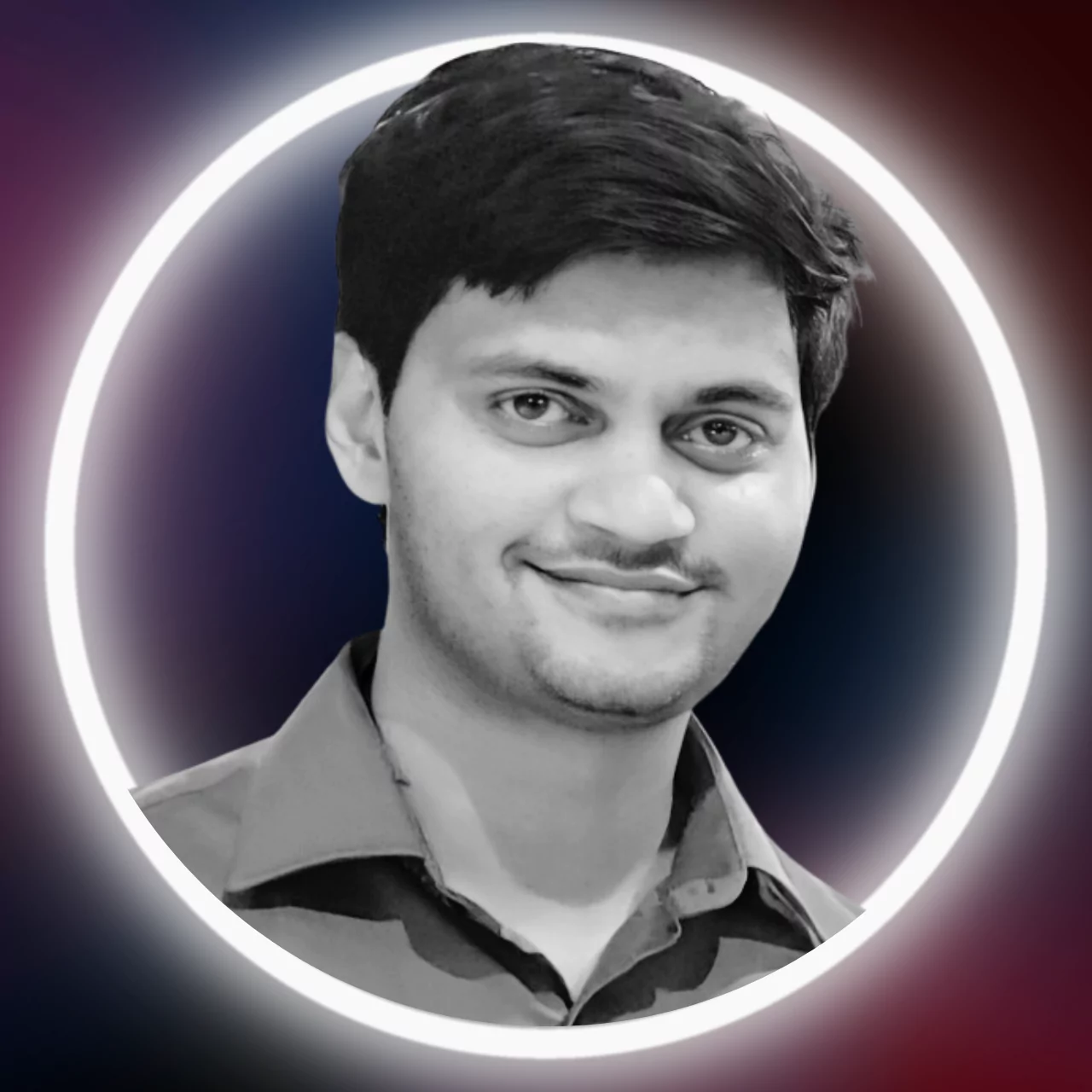 Sumeet is a Certified Financial Education Instructor℠ (CFEI®) and founder of MoneyFromSideHustle. He is an experienced side hustler who replaced his full-time income with side hustles. His work has been quoted on major finance websites like CNBC, Yahoo! Finance, GOBankingRates, CEOBlogNation, SideHustleNation, and more. He has helped thousands of people find side hustles and is here to help you find your extra source of income. More about him.