This post may contain affiliate links from which I may earn a commission without any cost to you. Read our policy for details.
Everyone needs side hustles for extra money, even teachers. Learn about side hustles for teachers here without learning new skills.
Money from side hustles goes a long way toward your financial freedom. That is why side hustling and side jobs have become increasingly popular nowadays. If you are a teacher and looking for side hustles for teachers that align with your profession and don't require extra effort, then you are in the right place.
The best side job for a teacher should be meaningful to you, where you can use your already present skillset without learning anything new. Or it should be something simple which doesn't require any special qualification because I know you don't have time to take a new course.
You are looking for a side job in addition to your regular job, which means you need that extra cash, so the side job should be able to generate good money in those extra hours you work.
You are already working morning to evening and even at home to grade papers or prepare for the next classes or exams. Hence side hustles for teachers should be doable in minimal time without taking a toll on your regular job.
I being a former scientist, know all these caveats of teaching, and keeping in view of that I have collated this list of best side hustles for teachers that are doable.
1. Start Your Blog
You would be surprised to know how much similarity is there between teaching and blogging. Blogging essentially means teaching others about a specific topic or solving the problems of readers, just what a teacher does on daily basis, making it a perfect side hustle for teachers.
The only difference is you are not limited to the classroom and the whole world is your class. You can essentially start blogging on any topic you are interested in. Just keep in mind a few points like if there is the possibility of making money on that topic.
For that, you just check if there are others blogs writing on that topic. If others are doing well writing on that topic then that is a positive sign that you can do well also.
I will be upfront with you that you WON'T make any money upfront, at least for few months. You have to first create good content over a few months that start to rank well on google. Then in the next few months, you can make more money with fewer efforts like now I do.
And nowadays it is not difficult to start a basic blog. You can start your blog in a few clicks and with a few dollars investment and it can be your second job as a teacher.
To start your blog today within half an hour check out this step-by-step tutorial on starting a money-making blog.
2. Join Focus Groups to Earn Money
Do you know that you can earn $150 per hour for an hour of question-answer session with few companies? It can be a perfect side hustle for teachers to earn extra money.
These are companies that are launching some product or making some modifications. They want people with some expertise to answer a few questions about their products.
There are few sites that mediate between companies and you. You have to register on the website and fill up your profile. There are different projects available on websites where you can apply if you think you fulfilled the eligibility criteria.
If you got selected you will have to join a question-answer session where you can get paid a few hundred dollars for some time.
Respondent is the best site in this space where you can join and apply for different projects.
As a teacher you can qualify for different projects that will pay you good money.
3. Proofreading as Side Hustle for Teachers
Teaching jobs include assessing student's answer scripts and finding mistakes in student's answers. Over time teachers get so experienced in finding student's mistakes they start doing it without conscious effort.
As a teacher, you can use this skill of yours to earn extra money making it one of the best side hustles for teachers. You can become a freelance proofreader and make money for it.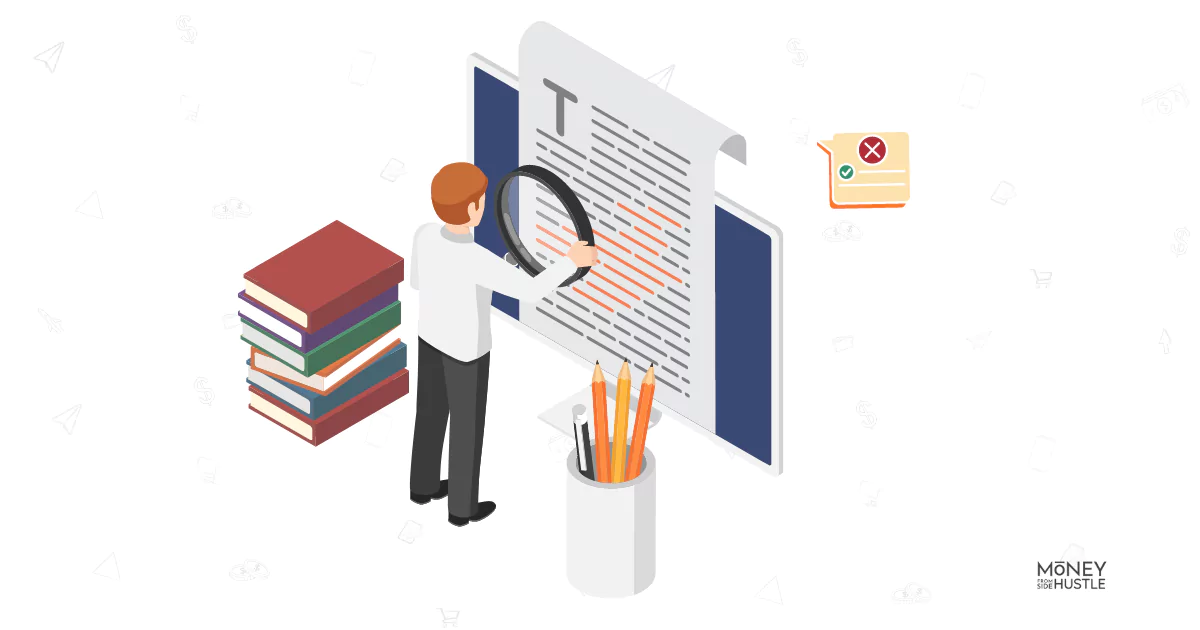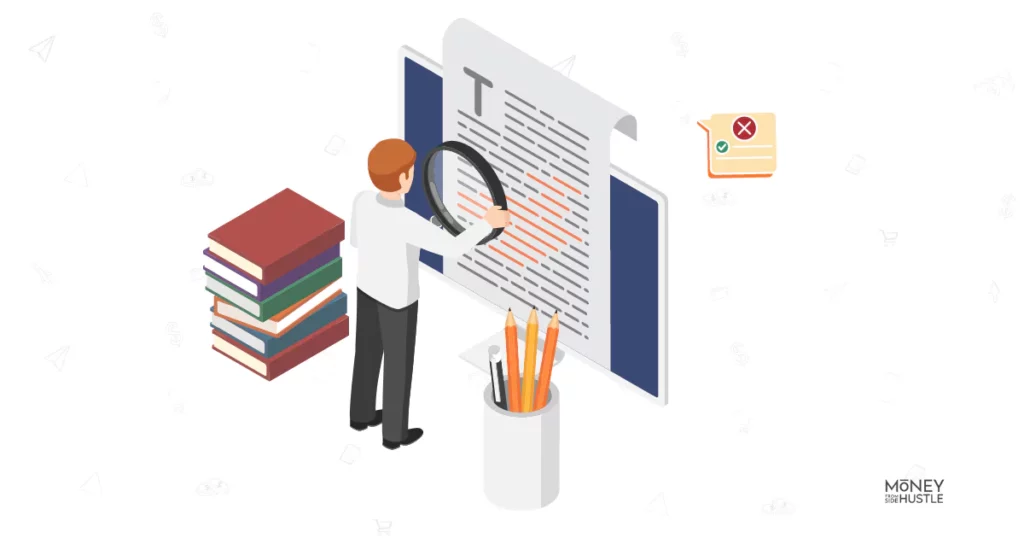 Nowadays there is a huge amount of content published on the web and with that, there is an increase in demand for proofreaders. There are online platforms like Fiverr and Flexjobs that offer proofreading jobs.
Being a teacher increases your credentials and it becomes easier to get clients in the starting.
To get started you can join this free 75-minute workshop by an expert who cracked the code of freelance proofreading and has taught thousands of students.
4. Sell Your Lesson Plans
Teachers work very hard on their teaching plans. Taking a class is not a simple thing as it seems. Teachers have to prepare beforehand, especially at the starting of new subject lessons.
They have to make notes and lesson plans on how they are going to approach the subject. Now you can sell those notes to others teachers on websites like this where other teachers will pay you for your notes.
It will save them time to prepare their lesson plans as they will get proper ideas and at the same time it will make you some side money. A win-win situation for both. In addition, you will get the satisfaction that someone else is also using the resource you have created after so much effort.
Note: Just make sure in your school guidelines if they have mentioned particularly to not sell lessons as few schools do that.
5. Online Teaching as a Side Job for Teachers
Great side hustles for teachers in vacations or free time to earn extra money by doing what they normally do.
In today's world, especially due to covid restriction online tutoring has come up as a major requirement in student's development. Even schools have to opt for online teaching classes.
You as a teacher can teach you teaching subject on a lot of online platforms such as Udemy.
Since you are already an expert in your subject and have a lot of experience teaching that subject in your classroom, it will be a cakewalk for you.
In return, you can earn good money in flexible hours you choose to work at your convenience at the comfort of your home. All this makes it an easy side hustle for a teacher to earn extra cash without acquiring new skills.
You already have teaching experience which will make it even easier to join these platforms as they have some sort of preference for people with reaching experience. Start earning money with a second job as a teacher.
6. Teach English to Kids Online
This is another great side hustle for teachers where you can just teach basic English to kids under 12 years of age.
There are non-English speaking countries such as China, where parents want their kids to learn basic English from native English-speaking people or people with good English in general.
You can join platforms such as Magicears to teach English to kids. You just have to pass their screening test. If you qualify you will teach a predefined curriculum to kids under 12 years of age.
You can earn easily $25/hour teaching basic English to kids as a side job in your free time.
7. Become a Freelance Writer
If you don't want to start your own blog, then you can start freelance writing as a side hustle. You are already equipped to write day in and day out. Your work requires you to read and write regularly.
It will be a very easy side hustle as a teacher to write for others. Especially in the world of blogging, there is a lot of demand for freelance writers as ghostwriters.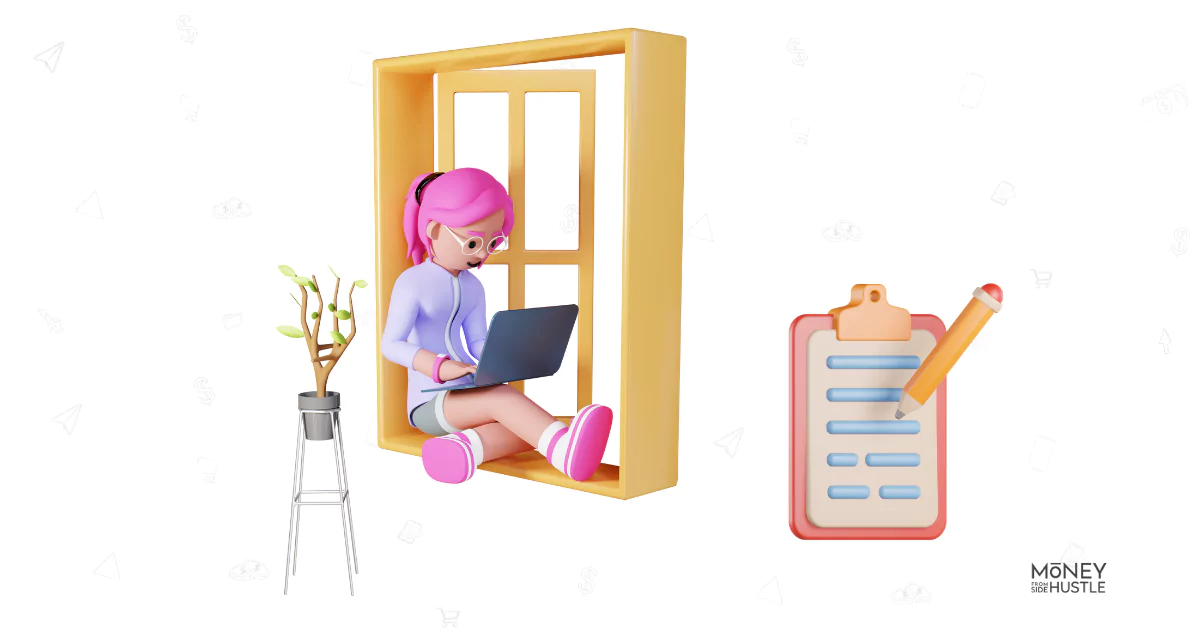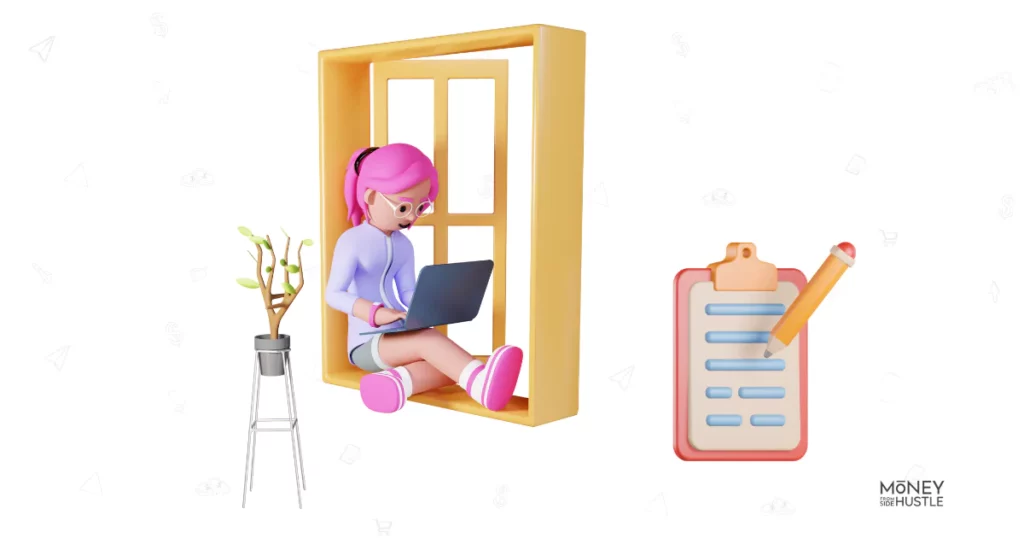 Most successful bloggers don't write posts themselves. They hire freelance writers to write for them. They tell writers about the topic and length they want.
As a freelancer, you get paid for each article depending upon the number of words. How much you will get also depends on your experience.
You can get such freelance gigs on websites like Fiverr and charge at your own will in this online side job for a teacher.
Learn more about starting freelance writing career here from an expert who earns $200,000 per year with freelance writing.
8. Write An E-Book
You are already good at teaching students and you have already put in efforts to develop a teaching method why not teach something in a book.
Now it has become so much easy to publish a book. You don't have to run after the publishers to print your book and promote it.
You can just publish the ebooks on kindle, free of cost at the comfort of the home. Amazon keeps a share of the price in return for providing you the platform.
You already have an audience at Amazon in millions, with the right title you can reach them quickly. If your content is good and you get good reviews then it can become a good source of passive income. You just have to write it once and you will keep on making money from it for years to come.
9. Sell an Online Course
Talking about passive money, here is another great option or side hustle for teachers to make passive money easily. I said easily because as a teacher it's an easy job for you to teach.
Just make video tutorials of a subject you think there is an audience and sell it on online platforms and make passive money from it.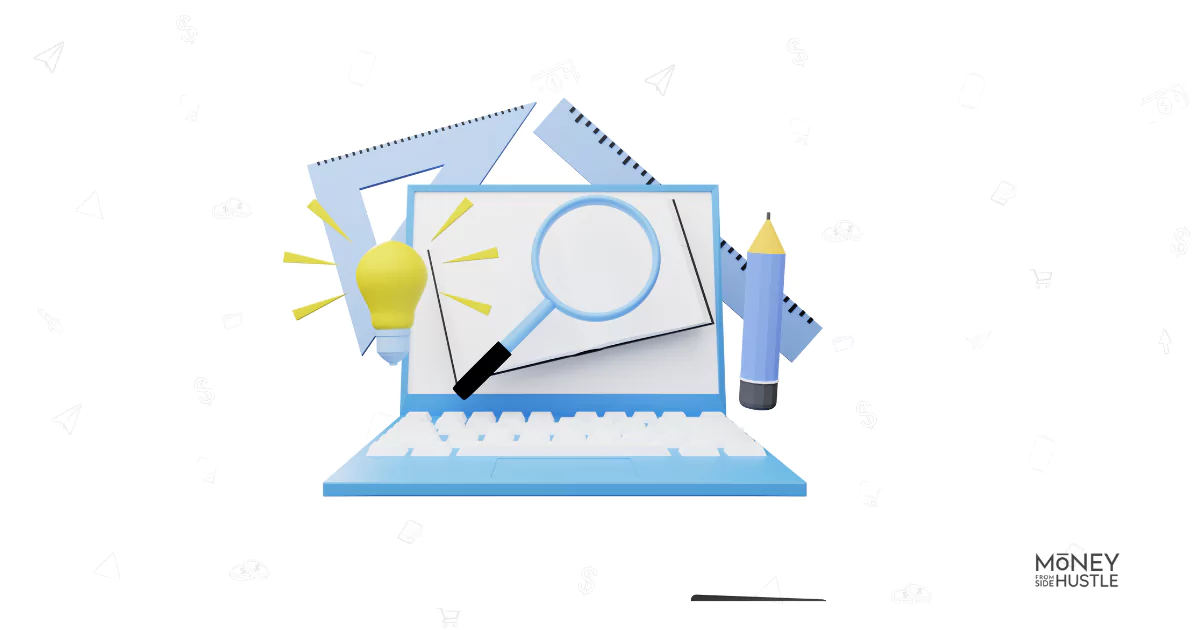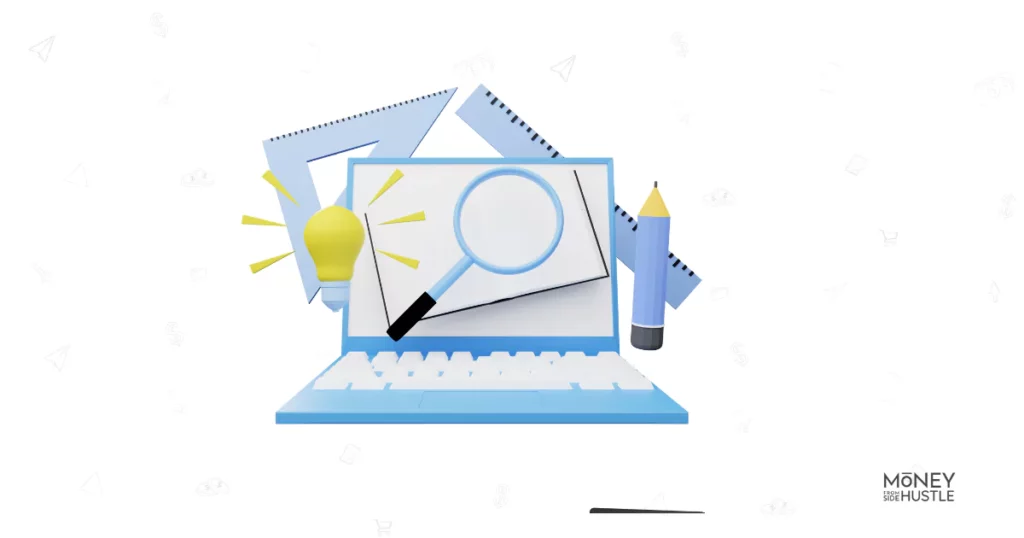 You can create online courses on teachable very easily. Invest time in creating a course one time which can include few videos and written matter then reap the monetary benefits for a long time.
10. Do Editing for Money
Other than proofreading where you just have to check for grammar mistakes, you can take freelance jobs for editing.
Editing is different than proofreading in the sense that now you are involved in the meaning of the writing.
If you are taking an editing job you have to correct the reading flow and look for the meaning of the writing if it is coming out. Now you have more responsibilities than just proofreading hence payments are also higher per hour in this second job for teachers.
11. Become a Camp Counselor
If you don't have anything to do in summer vacations you can become a camp counselor for kids.
This is a great fun way to spend your holidays and a great side hustle for teachers. You can get to spend time with kids doing fun activities and spend some good time in the lap of nature.
Going on hikes, doing adventurous activities can be part of the summer camps and will keep your body and mind healthy. In addition, you will make some extra money for doing it.
12. Sports Coaching
If you are a sports coach at school then you probably have degrees and years of training in sports. You can use your skills to earn extra side hustle money.
There are always gyms, fitness studios that are looking out for qualified instructors. You can join them in the early morning or evening or on weekends to earn extra cash.
You will keep yourself busy with the stuff you love and also you will make money for it.
13. Refereeing the Sports
If you love sports and have good knowledge about a sport you can referee the local tournaments at school levels or community levels.
You will get paid for doing that and you will also get the chance to get involved in the sport you care about.
At schools levels, at few places, you might not be able to referee in your school district as rules don't allow that but you can go to nearby districts and referee.
Other Easy Side Hustles for Teachers
Till now we have discussed here the side hustles that use the skills you have acquired while teaching. Then there are many side hustles that don't require any particular skill set. Everyone including teachers can do them to earn some extra money.
14. Babysitting
Babysitting is an easy side hustle for teachers on vacations since most teachers are already good with kids. They enjoy the company of kids and know how to handle them.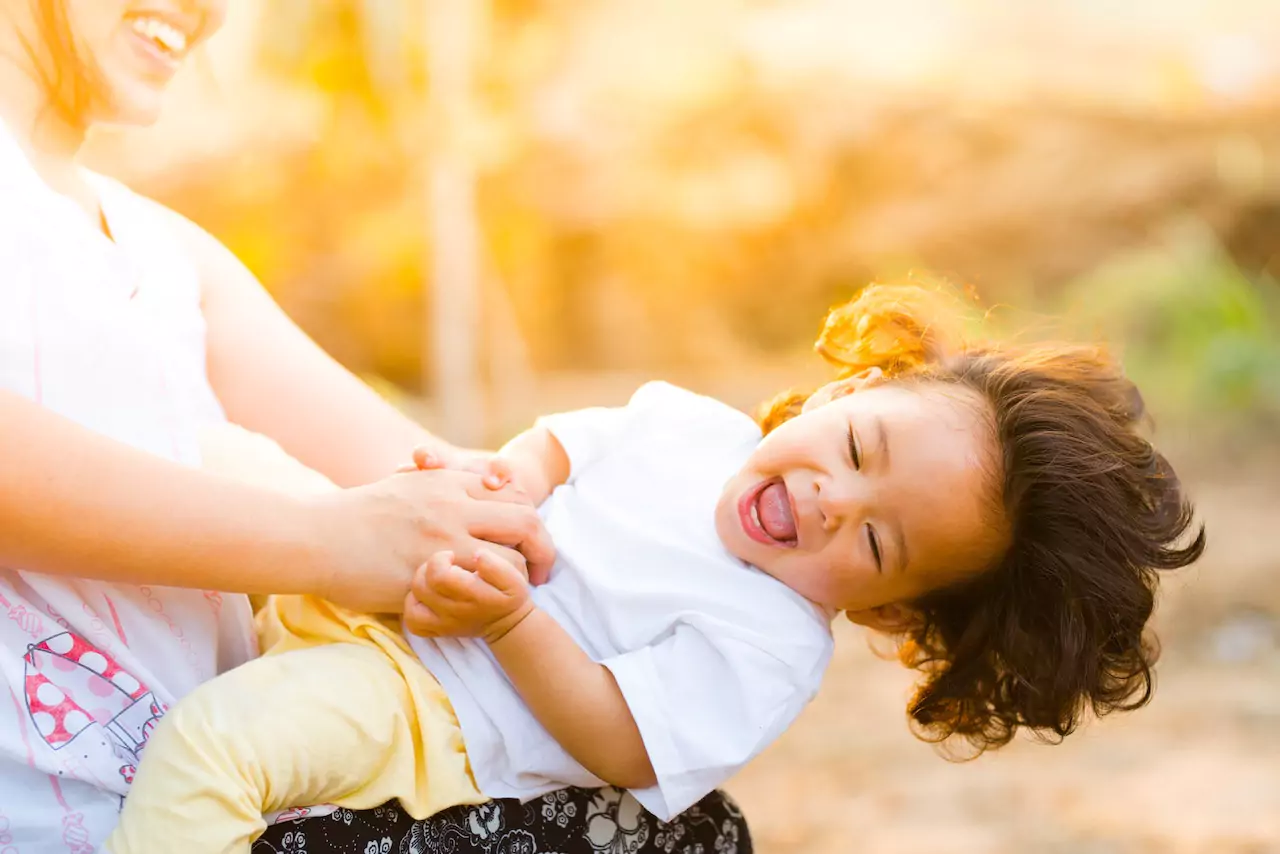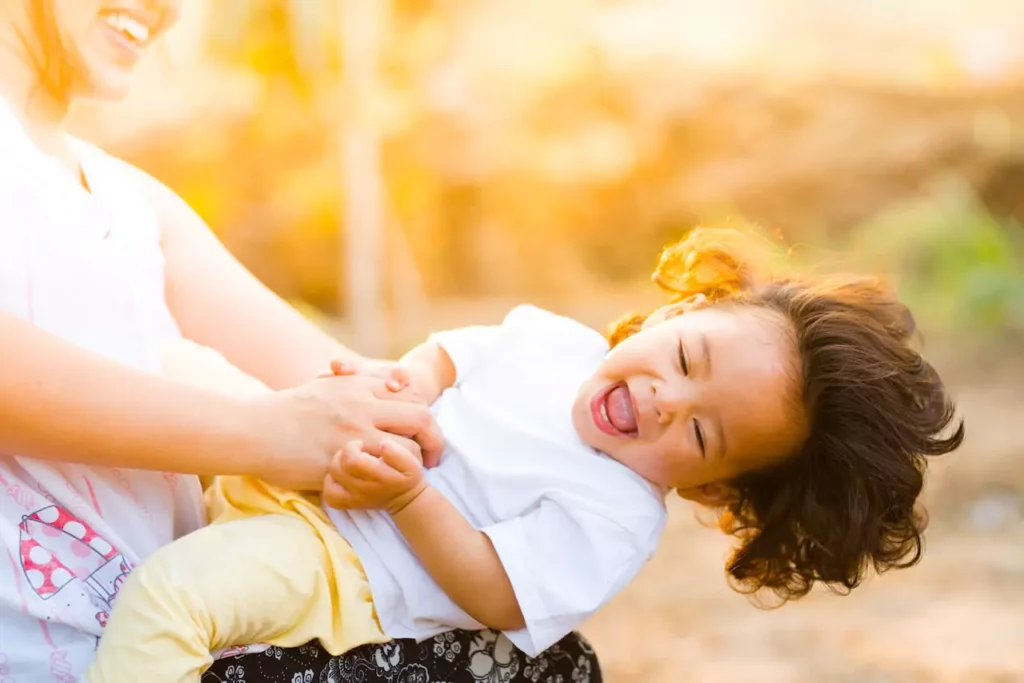 If you are looking for some quick bucks and ways on how to make extra money as a teacher, this can be a good side hustle for you. As a teacher you already have creditability with the parents hence it will be easier for you to get the job and you can charge more money compared to others.
Especially during vacations, kids are at home and there will be an increase in demand for babysitters and this is also the time you have spare time to make extra money.
15. Pet Sitting
Another similar job is pet sitting. If you are an animal lover and enjoy the company of pets, this can be a great side hustle for you.
Many pet owners when they plan to go out on vacation in holidays need to hire people to look after their pets behind. If are looking for easy side hustles as a teacher in those summer vacations, pet sitting can be a good option for you.
You can look for pet-sitting jobs near you on Rover and other dog-sitting apps.
16. Deliver Food or Groceries
If you are looking for high-paying side hustles you can choose to deliver food or groceries by signing up on delivery apps.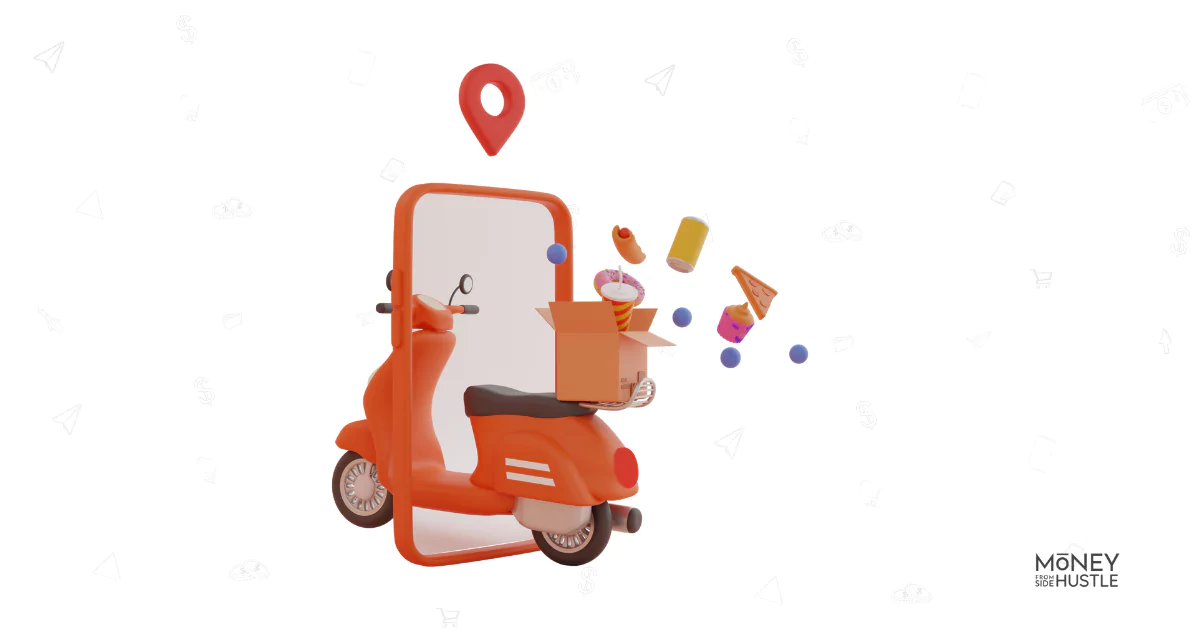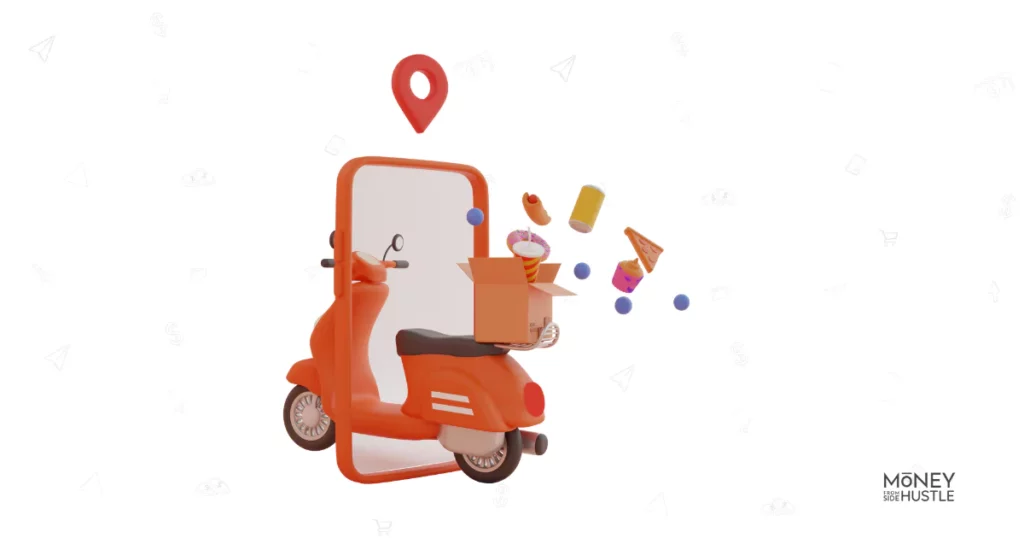 They provide you the flexibility to work in your own hours. You just have to pick up the order and deliver it to the provided location. As a bonus, you can get tips, which you get to keep the whole amount.
You can join Postmates or DoorDash to deliver food from restaurants.
Join Instacart to deliver groceries.
17. Flip Items for Money
Teachers looking for side hustles who have good eye for old items can make good money by flipping items.
You just have to spot value items in local markets or flea markets and resell them at higher values.
People have made full careers out of it making thousands of dollars. Learn here about the basics of item flipping from one such family who makes more than $100,000 per year by flipping items.
18. Earn Money on Online Apps
There are many online apps that pay you for a variety of tasks. Surveys are the most common way to earn money online on these apps. As a teacher, you can join the survey sites that pay a good amount for answering a few questions.
In addition, these apps offer other ways to make money such as watching videos, playing games.
You can do all these activities in your free time to earn some extra money. The best apps in these categories include:
Final Thoughts on Best Side Hustles for Teachers
I know there is not much time left in the schedule of teachers to do some extra jobs for more money. But these are the ways a teacher can use to make extra money without compromising on their school hours either in vacation time or they take only very little time to do.
Just be sure by reading your contract if you are allowed to do these jobs. Most states schools don't impose such restrictions. But few do for some things, so it's better to check beforehand.
My suggestion is to get started today only even if only for very little time. Over time you will include that side hustle in your schedule and you will be able to manage your time better and make more money.
---
Want to Earn More, Try These Resources:
---
Check out all the best resources I use! These resources have helped me immensely in my journey and I am sure they will help you as well.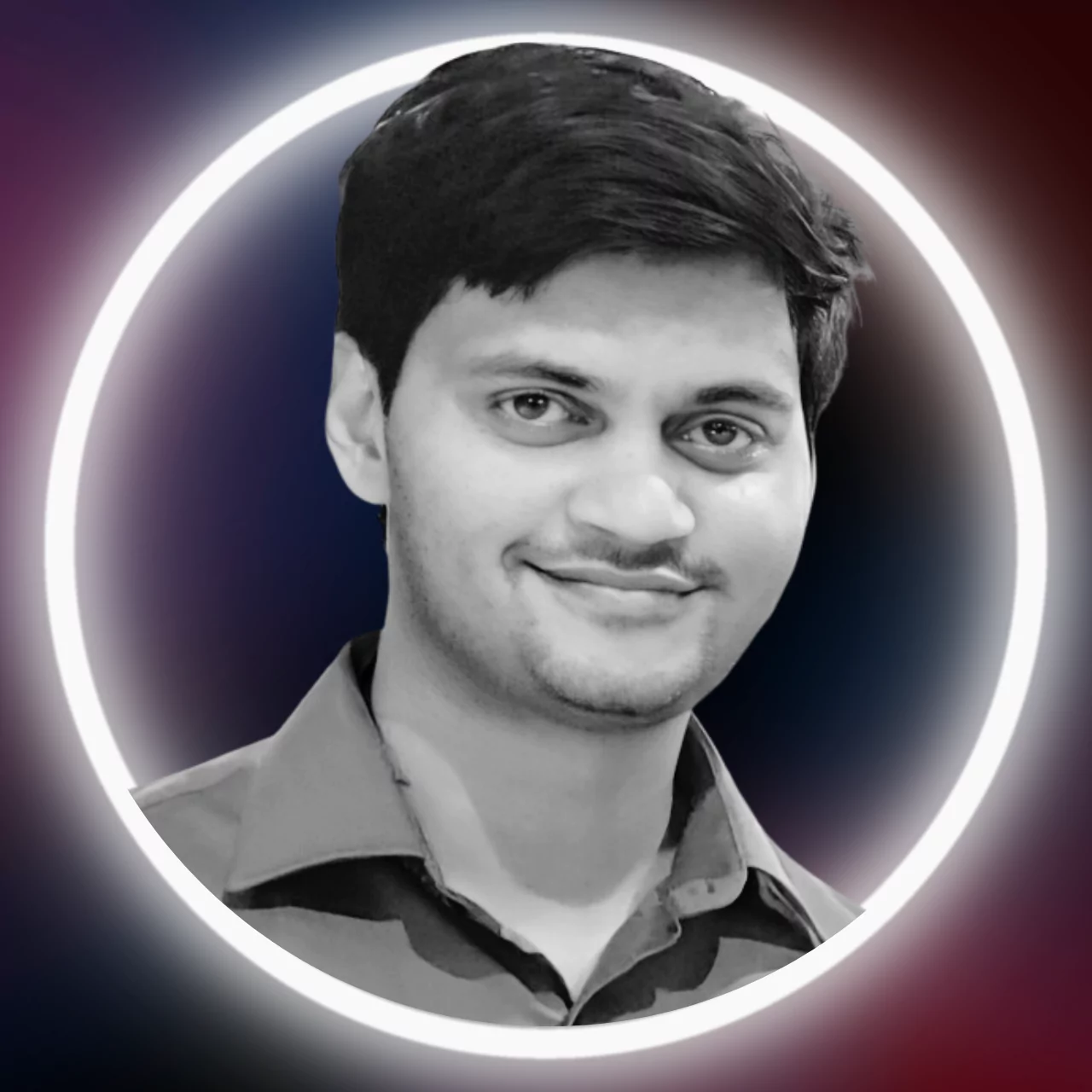 Sumeet is a Certified Financial Education Instructor℠ (CFEI®) and founder of MoneyFromSideHustle. He is an experienced side hustler who replaced his full-time income with side hustles. His work has been quoted on major finance websites like CNBC, Yahoo! Finance, GOBankingRates, CEOBlogNation, SideHustleNation, and more. He has helped thousands of people find side hustles and is here to help you find your extra source of income. More about him.