This post may contain affiliate links from which I may earn a commission without any cost to you. Read our policy for details.
Everyone can Do Online Proofreading Jobs. There is No Need for a Degree to Start a Proofreading Career. Let me tell you how!
Nowadays doing side hustles for financial freedom is a hot trend. And I totally get it, why just rely on one source of income and be afraid always about financial security.
As I tell everyone starting your own blog is your best bet for extra income. But it takes a few months to a year to get any substantial amount of money from blogging.
That's why legitimate proofreading jobs online can be your go-to method for earning money online immediately while you work on your blog.
There are not many other freelance jobs that pay well like proofreading jobs online. You can become a proofreader and work flexible hours to make money.
Whether you are a student who needs extra money or you are a work from home parent who needs money for paying bills, you can do online proofreading jobs that are legitimate.
You might have read several articles online where you might have spotted many spelling or grammar mistakes including on this blog (and I am ashamed of these silly mistakes despite having experience writing science projects with millions of funding).
Some people have a tendency to not identify such mistakes and few others like me don't have time to proofread carefully. But both these people need to write and hence need proofreaders.
So if you are good at finding mistakes you can make money doing legitimate proofreading jobs online.
I know you will have several questions on what exactly proofreading means and how to find proofreading jobs and what is earning potential?
Don't worry I will explain all these things to you and by the end of this article, you will be ready to take the next step toward earning money by proofreading.
How Proofreading Is Different from Editing?
Proofreading is basically a technical job where you are not involved in the meaning of the article.
Proofreaders just have to find spelling, syntax, and typographic or in general grammatical errors.
On the other hand, editing involves more things including continuity of the article, correcting the meaning, and other general errors.
How to Become an Online Proofreader
There are degrees and certificates available for proofreading jobs. If you can get these certificates you can get legitimate proofreading jobs online easily.
If you don't have any of such certificates don't worry they are not mandatory. You can still earn money doing online proofreading jobs.
Most of the platforms require you to do a test job before getting real money-paying proofreading jobs.
If you are good at spotting mistakes and go through this free 76 minutes workshop you will be ready to pass these tests.
Benefits of Becoming a Proofreader
The flexibility of time and working hours.
No big initial investment is required to start.
If you are good at finding errors it would be very easy work.
On the flip side getting started is the most difficult part and you will have to work cheap hours initially when you don't have the experience to get work and good reviews.
What is the Earning Potential of Online Proofreading Jobs?
Statistically saying, on average a proofreading job pays $52k per year according to salary.com.
But the income of an online proofreader depends highly on experience and working efficiency.
As I said earlier starting to get a job is difficult due to a lack of experience and testimonies. So in starting you need to take low-paying jobs in exchange for good reviews.
Once you get good reviews you can increase your rates and earnings per hour. Some legitimate online proofreading jobs pay up to 20-15 dollars per hour.
When you get the experience you can yourself get clients without paying commissions to the intermediate platforms.
Is A Degree in Proofreading Essential?
Having a proofreading degree is definitely a plus to getting high-paying customers. That being said having a degree as a freelance proofreader is not essential.
For starting out on platforms mentioned later in this article you need to first perform test work where they check your efficiency and work.
If you perform well in those tests you can easily get proofreading jobs. Later on, reviews matter most. If you can get good positive reviews from initial customers you will start getting more and high-paying work.
Going through Caitlyn's free 76-minute webinar will make getting legitimate proofreading jobs online easy for you. She has taught thousands of freelancers to get started after she herself made 100s thousands of dollars with proofreading.
She will teach you all the tips and place where to find clients.
Just sign up here and invest one hour worth of time!
Tools Required for Online Proofreading Job
Having an eye for mistakes is required for proofreading but having tools that can help find mistakes is definitely a plus. Human eyes tend to overlook some mistakes hence these tools might be of great help for your work as a freelance online proofreader.
My favourite tools include:
Grammarly Grammarly is the best tool in this category. Grammarly is available in both free and paid versions. Depending on your needs you can use any one of them. You can use Grammarly both offline as well as online. You can use the extension on google docs or on browsers.
Ginger It's a proofreader tool that is easier to use. More advanced errors which might be missed by Grammarly can be picked up by Ginger!
Best Legitimate Proofreading Jobs Online For Beginners
As you might have understood by this time the biggest hurdle in this field is getting the clients. You are new in the field and you don't know anyone yet.
So how to get clients is the biggest question. To help you out I have listed various platforms which make it easier for newcomers in the field to get jobs.
These companies are like a marketplace where your potential clients are looking for services. You can offer your services for money.
All these companies have few pros and few cons. I would suggest using multiple of them to get maximum opportunities.
Checkout this list of the best companies that hire beginner online proofreaders:
1. Fiverr
You can find a lot of online proofreading jobs for beginners on Fiverr. You can find work for both experienced proofreaders and beginners.
Initially, jobs are low-paying for beginners due to a lack of positive reviews. As you get experience and more positive reviews you can increase your prices and earn more money for each gig.
2. FlexJobs
FlexJobs is a website for freelancers with different kinds of specialities. You can find many online proofreading jobs as well on this platform.
3. UpWork
UpWork is the best place for online proofreading jobs. People with different levels of experience as well as people with no experience can find work on Upwork.
Just set up your profile and start your work from home journey and earn extra income.
There are many beginner editing positions available for beginners.
4. Lionbridge
Lionbridge is a great place to look for a full-time online proofreading job. There are many other kinds of work from home jobs available on the platform other than proofreading.
With some experience in hand, you can do well on Lionbridge.
5. Start Your Own Business
The best option for online proofreading jobs for beginners is by starting your own proofreading business. You can make your own website or join social media groups dedicated to proofreading opportunities to get exposure.
The benefit of starting your own business means you can set your own rules and prices. You don't have to depend on others to get your clients and share your earnings with them.
6. Freelancer
Freelancer is another such platform where after filling up an initial application you get matched with potential clients or work.
7. Domainite
Domainite is a good option to start a new proofreading job online (no experience required). They provide plenty of proofreading job options for newcomers.
The only downside is the payments are generally on the lower side.
8. Polished Paper
Polished Paper is another good platform for legitimate proofreading jobs online where you need to sign up and fill up their questionnaire to start getting work.
9. Proofreading Services
Proofreading Services is a good platform for finding new online proofreading jobs that are legitimate.
They have a small test for new people to join their network.
10. Craigslist
Craigslist is full of opportunities for freelancers. You can search in the writing and editing content section for legit online proofreading jobs.
The best thing is you can even find private clients for proofreading gigs which is always more interesting and high rewarding.
11. Guru
Guru is another very old platform where you can find online proofreading jobs for beginners.
12. LinkedIn
LinkedIn is a place where you would not expect to find freelance gigs, but in reality, you can find the best proofreading jobs on this network.
You have to keep on trying and applying to land a job.
13. SmartBrief
SmartBrief deals with business news and they have frequent job openings for proofreaders and editors.
14. Scribbr
Scribbr is another option for proofreaders. They take a qualifying test to determine your proofreading skills. To fulfil their eligibility criteria you can join Scribbr academy where you can proofread.
You will become a qualified Scribbr editor on passing the academy and can get paid.
15. Wordvice
Wordvice has various proofreading jobs available and they require freelancers to do it.
They will ask you to edit a sample and if you qualify then you will be able to take paid jobs.
16. OneSpace
OnceSpace Freelancers is a general marketplace for freelancers. They have listings of different freelance postings including proofreading jobs online from home. You can find both offline as well as online proofreading jobs on OneSpace.
Just look for the available job posts on the website.
17. Edit911
Edit911 is a place for qualified professionals with a PhD degree in literature or who have published books.
If you have such a qualification and are looking for a side hustle in your free time you can earn handsome money with this platform.
18. EditFast
For online proofreading jobs from home, you can use EditFast. You have to make a resume and profile on the platform and based on your samples uploaded clients will find you and select you.
The drawback is they keep 40% of the cost as commission.
19. Writing Jobz
Writing Jobz is a proofreader jobs-only specialised platform where the main focus is on proofreading jobs online.
To qualify you need to take an initial task and then you can get a client for getting paid for your work.
20. Proofreading Pal
Proofreading Pal is a good option for graduating students as they prefer graduating or already graduated students with a GPA of more than 3.5.
Payments are good and people earn a few hundred dollars on average per month on the platform.
21. Reedsy
On Reedsy you can create your profile and the platform will find suitable clients for you. They have a large database and hence your chance of getting an online proofreading job as a beginner are higher.
Plus they only keep 10% as commission, unlike a few others who take up to 40%.
22. CACTUS Communications
If you have a degree in some field like biology or physics then CACTUS Communications proofreading jobs are for you.
They offer specialised proofreading jobs from home based on your education.
23. Scribendi
Another proofreading platform that pays good money for college degree students is Scribendi.
They also need you to be a native English speaker with 3 years of experience.
24. Gramlee
Gramlee is another general proofreading company that hires freelance proofreaders for a variety of topics.
25. Writer's Job Shop
Writer's Job Shop is one more platform that requires a degree to join them as a proofreader. If you have some literature or language-related degree you can find proofreading jobs online from home very easily.
26. R3ciprocity
R3ciprocity is a platform where they use credits as a currency.
You can earn credits for doing proofreading work and then can use them to get your work done.
You can also cash your credits for real money.
How To Get Your First Online Proofreader Job
We have established that online proofreading is a viable side hustle where you can make good money in your spare time.
But the main task is how to get your first job?
It takes some effort to get your first job. These are a few tips to get started:
Most of the sites mentioned above work on the rating system and your samples in your profile.
Make a good effort in setting up your profile with good samples. These will help you get jobs easily.
Put more effort initially to get good ratings and care less about earnings. You can offer discounted prices for good ratings. When ratings are up more clients will reach you with better offers.
Be active in social media groups focused on proofreading.
Most important is improving your proofreading skills. As quality work will bring in more dough. This Free online workshop will equip you with all proofreading tricks.
Overview of Proofreading Jobs
Proofreading can be a great side hustle to start earning money immediately.
As I said in starting of the article, starting a blog is the best side hustle I can suggest for you. Blogging takes time to get going, and earning from a blog needs patience. While you are working on your blog, online proofreading jobs can be a great source of side income.
As well it will hone your skills to find out mistakes when you work on your own blog or writing.
This proofreading job is online and can be done from the comfort of your home and anyone with some free time can take up this job.
Online Proofreading Jobs FAQS
Are online proofreading jobs legit?
The online field can be filled with scam offers but this list of marketplaces is legit and filled with online proofreading job opportunities.
You can join multiple of them and make your profile appealing and start working immediately to earn money.
Can you take proofreading as a career?
Proofreading is an online job and can be done from the comfort of your home in flexible hours. So, definitely, it's a good side hustle for some extra money.
But if you want to take it as a career, maybe a degree or diploma in proofreading will help you get sufficient earnings to make a living.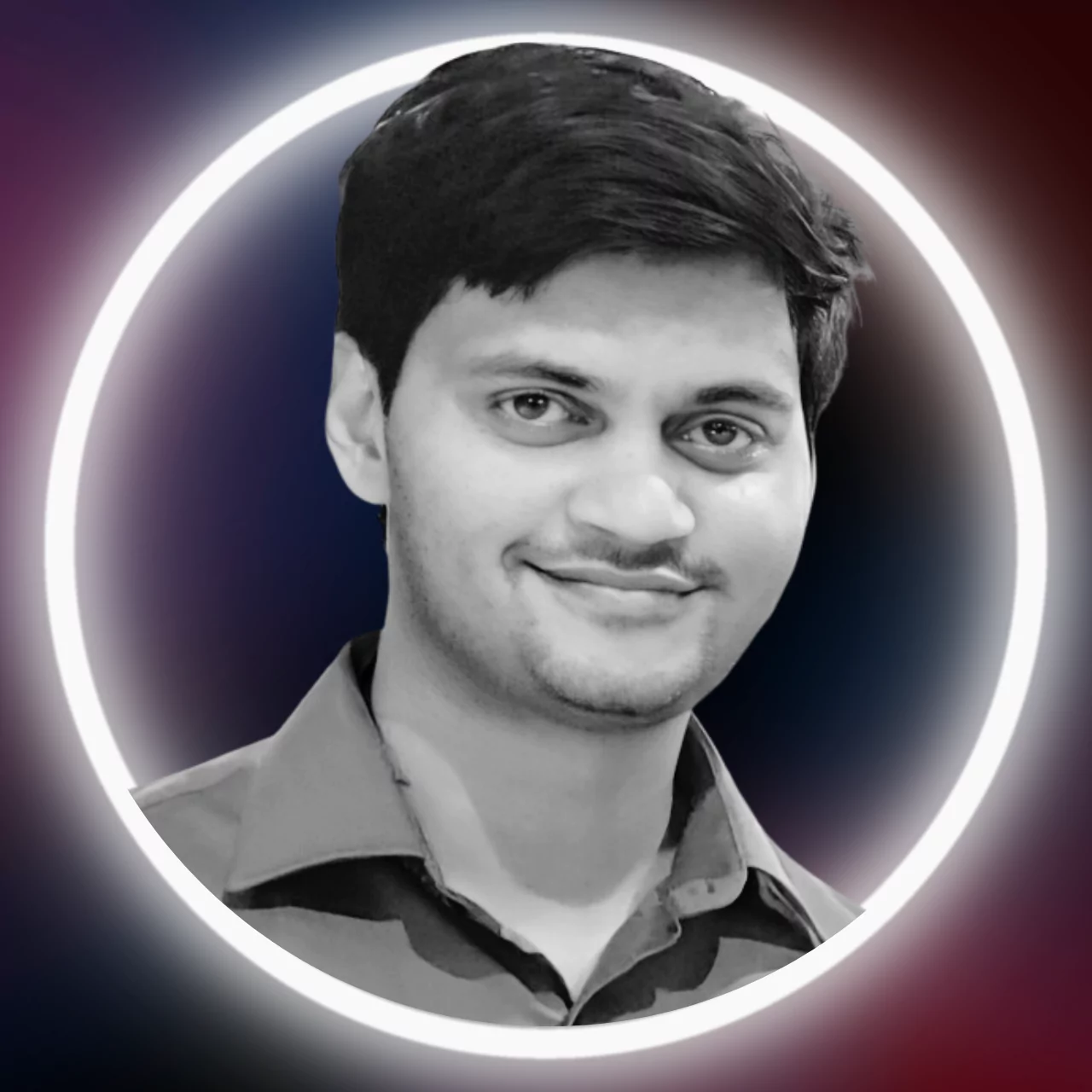 Sumeet is a Certified Financial Education Instructor℠ (CFEI®) and founder of MoneyFromSideHustle. He is an experienced side hustler who replaced his full-time income with side hustles. His work has been quoted on major finance websites like CNBC, Yahoo! Finance, GOBankingRates, CEOBlogNation, SideHustleNation, and more. He has helped thousands of people find side hustles and is here to help you find your extra source of income. More about him.