This post may contain affiliate links from which I may earn a commission without any cost to you. Read our policy for details.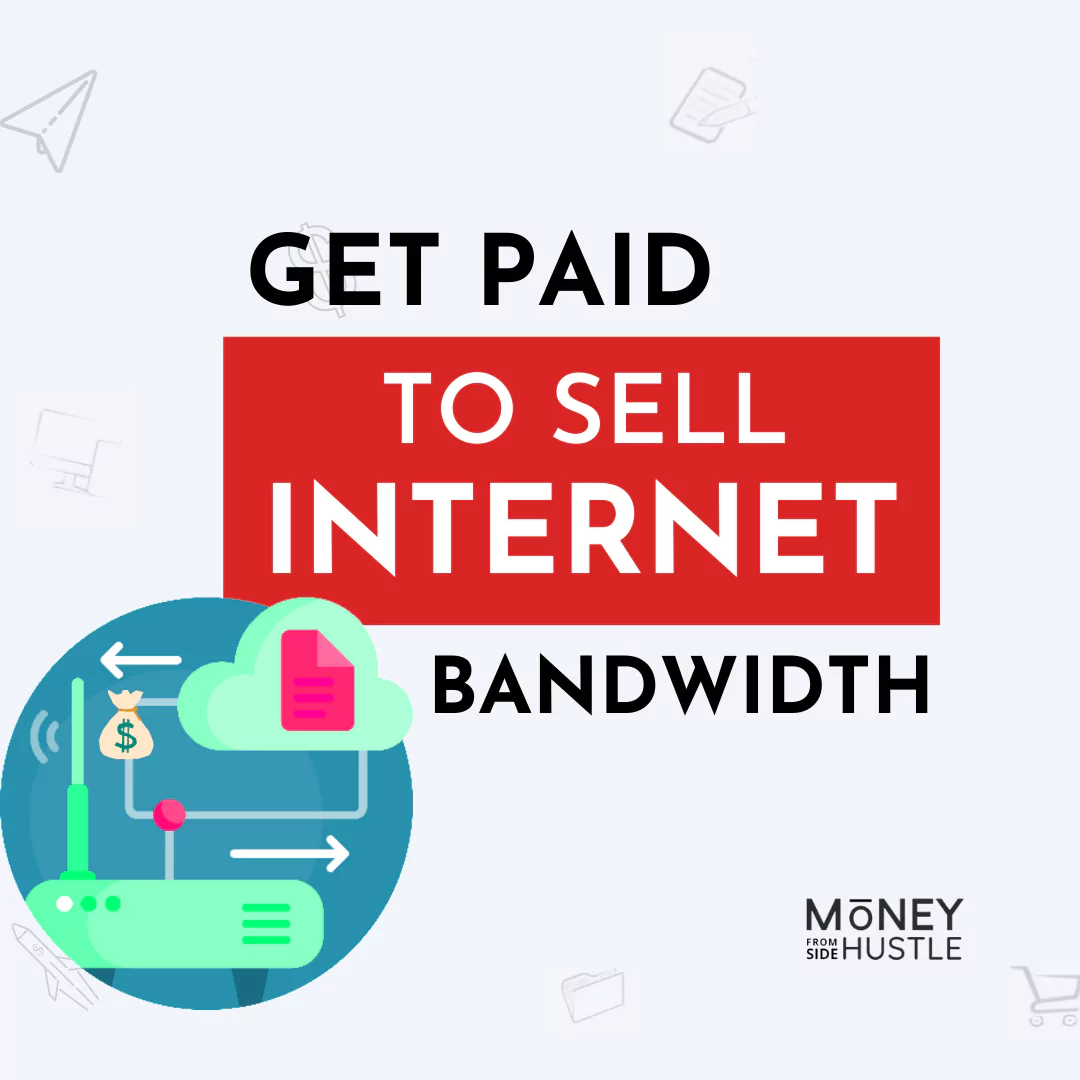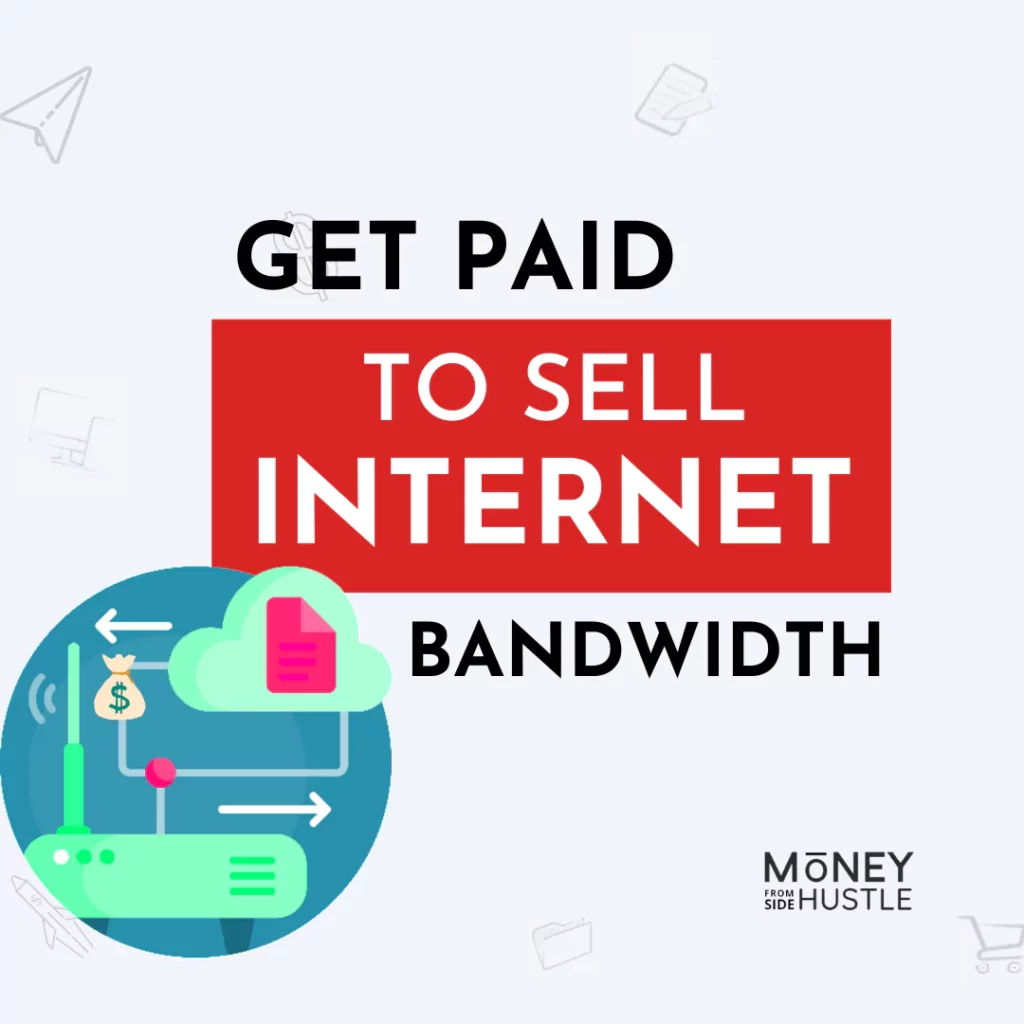 Do you know you can earn money by selling bandwidth?
Most of us have internet plans with unlimited bandwidth, and there is this idea to sell internet data and earn money.
Who doesn't love free money? I am always looking for new ideas to make money.
Then I came across this method, where a few companies pay you to sell bandwidth.
There are many side hustles to make money online, but this option to sell internet for money is one of the easiest ways to make passive money.
Sure, you won't earn hundreds, but the $10 to $30 you will make every month is extra money you didn't have earlier.
Highest Paying Surveys
Up to $50 per survey
Industry-leading surveys
How Selling Internet Bandwidth Works?
The agreement you have with your internet provider allows you to use a certain amount of bandwidth every month.
First, if you don't know what Bandwidth is, it is "the maximum capacity of a wired or wireless communications link to transmit data over a network connection in a given amount of time," according to TechTarget.
It is essentially how much data can be transferred to your connection in a particular time frame.
Internet service providers provide different options for users so that they can buy according to individual needs.
You pay according to the plans you opt to buy. Most of the time, we opt for plans that have way more bandwidth usage allowed than we actually need.
Unless you are a very heavy user and stream 4k videos and download huge chunks of data, you are most probably underusing your allowed limits.
You can sell internet data for money to use this extra bandwidth. But how to sell internet?
Here is how selling your bandwidth for money works:
You register for the apps listed below
You download the app on one of your devices
Allow sharing of data from your device and IP
Others people use your internet bandwidth
You get paid per GB of data shared
Is Selling Internet for Money Safe?
While selling internet data and earning money, the only thing in your control is what app you are signing up with.
You have no control over what kind of users will use your data and for what purposes.
These internet-sharing companies do have their own criteria to select companies who are reputed and most probably will not misuse your data.
Most companies use such services as a proxy to pose as regular users to find out what is happening in real life world from the user's perspective for things like:
What kind of ads are shown to public
How competitors are reaching customers
What people prefer at different locations
And more
There are also VPN players who lend data from you to provide access to users from other parts of the world to your location-specific internet.
But you never know what the end user will use your internet connection for. Hence you can never be sure that it is fully safe.
Your internet provider might also not allow you to share your internet bandwidth.
Nonetheless, many people use these services, you can also try them for some extra dollars every month.
Here are the best companies to get started.
Best Apps to Sell Your Internet Bandwidth for Money
To avoid any kind of scams and bad players, I have vetted this list of legit companies to use for internet sharing. You can sign up for multiple of them to maximize your earning potential.
1. Pawns.app

Pawns.app is one of the newer players in the game to sell internet data for money but has very good user reviews.
| Earning/GB | Sign up Bonus | Payout Option | Minimum Payout |
| --- | --- | --- | --- |
| $0.20 | $1 | PayPal, Bitcoin, Gift cards | $5 |
Their payments are on time, and their app is approved by Google, Apple, and Microsoft as a safe app to use.
You can download the app from the Google play store or Apple store and get paid to do nothing.
Next app in this list, Honeygain have limited the data they collect from their users since they became famous.
Here you have no limits, you can earn more to sell your bandwidth.
You can also earn more by using their referral program. For each referral, you will earn $1, plus 10% of their earnings, when they request a payout for a lifetime.
---
2. Honeygain
Honeygain is one of the most popular players in this space of selling internet for money.
| Earning/GB | Sign up Bonus | Payout Option | Minimum Payout |
| --- | --- | --- | --- |
| $0.30 | $5 | PayPal, Crypto | $20 |
How to sell internet on Honeygain?
You can download the Honeygain app on Linux, macOS, Android, or Windows. Sign up for a new account and connect to start selling your bandwidth from any of the devices.
You make money by just downloading the app, and you can connect a maximum of three devices from an IP.
Honeygain will then use your internet connection to collect data that they will share with their clients. You will get paid to sell internet data to them.
The amount of money you will make depends on:
Your IP location
The number of IP addresses you share data from
Bandwidth and network ping
Here is one of my payouts from Honeygain.
According to them, if you share 5GB of data daily, you can make sell bandwidth for around $46 every month in free money.
---
3. Earn App
You can download the Earn app by Bright data on your windows, android, Linux, and Raspberry Pi devices to sell internet data and earn money.
You can also make money by filling out surveys, similar to other survey websites.
| Earning/GB | Sign up Bonus | Payout Option | Minimum Payout |
| --- | --- | --- | --- |
| $0.39 | None | PayPal, Wise, Gift Cards | $2.5 |
This is an Appesteem-certified app, which means it is a safe app to sell internet for money. They are whitelisted by major antivirus software like AVG, further ensuring users on safety questions.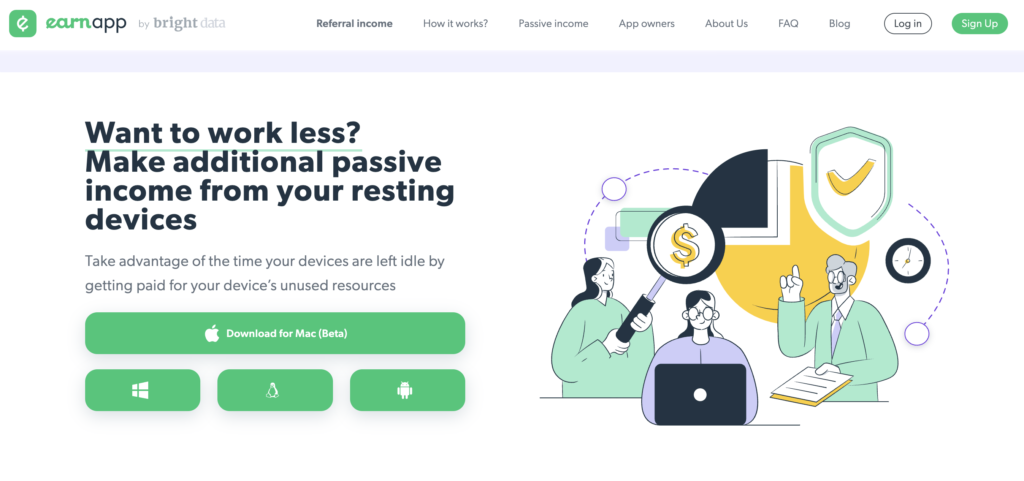 Their clients are vetted for the safety of users, and data transfer is encrypted. According to them, their clients use your internet bandwidth as a proxy for web searches, price comparisons, and other business data.
The types of clients they have include:
Universities
Social media networks
Banking institutes
eCommerce sites, etc.,
For selling your bandwidth, you will get cash every day. Just download the app and get paid even in your sleep.
You can even set the account on auto-redeem so that when the balance reaches the threshold, you automatically get the money without even moving a finger.
You can also take advantage of their referral program, where you will get 10% of your referral's earnings for a lifetime (they also get the full amount).
Try not to cheat the system by self-referring; otherwise, they might blacklist your IP.
---
4. PacketStream
PacketStream is a peer-to-peer internet-sharing service where average internet users like us can sell their extra bandwidth to others.
| Earning/GB | Sign up Bonus | Payout Option | Minimum Payout |
| --- | --- | --- | --- |
| $0.10 | None | PayPal | $5 |
They work like a VPN where they allow their users to access geo-restricted content through residential IPs.
But they have an advantage over VPN services as they use individual residential IPs; hence they can even bypass restrictions that proxy data centers can not.
Customers can buy bandwidth from them per GB basis.
Here are a few users case scenarios for which customers use their service:
IP ban prevention
Private browsing
Accessing geo-restricted content
Ad testing
Price comparisons
Web scrapping, etc.
Customers can request country-specific access. US-based traffic is more in demand and hence offers higher rates than other countries.
They have a 3.6 rating on Trustpilot, where a lot of users had a lot of problems, like an account ban and not enough earnings. There are also a few users who have successfully earned money by selling the internet to them.
In my opinion, you need to test for yourself as, at some locations, they seem to do well while not so good at others.
On referring your friends or family, you can earn 20% of their earnings.
---
5. Repocket
With Repocket, you can sell bandwidth in the background for cash.
| Earning/GB | Sign up Bonus | Payout Option | Minimum Payout |
| --- | --- | --- | --- |
| $0.20 | $5 | PayPal | $20 |
To answer your question, can i sell my internet data for money?
You can share your wi-fi or mobile data connection on devices including windows PC, Mac, Android, and Linux. Currently, they do not have an app for iOS.
Their users are geonode users, who, according to Repocket, use your data for purposes like price comparison, stock price monitoring, competition research, etc.
They almost accept users from all countries, though your earnings will be less in the rest of the world compared to the US.
New users get a bonus if $5 towards the minimum redemption amount of $20, which is payable through PayPal.
According to their website, you can earn $24 every month if you use one device and sell 4GB of internet bandwidth daily.
When you refer your friends, you will earn $5 on their first payout, plus 20% of their all-time earnings.
---
6. Peer2Profit
Peer2Profit is another company that offers you the option to make a profit by selling your internet bandwidth.
They have a good rating of 4.6 on Review.io.
| Earning/GB | Sign up Bonus | Payout Option | Minimum Payout |
| --- | --- | --- | --- |
| $0.20 | None | Payeer, Qiwi, Crypto | $2 |
As per their website, an average internet user waste 90% of available bandwidth. They offer to make money for you by selling that unused bandwidth.
This company sell internet for money to analytic companies, banks, and advertisers who use your data and IP address for price checks, SEO, Ads verification, and competition research, to name a few.
They only allow verified companies to use your data, which ensures safety.
Here is how to sell internet on this app:
Sign up for a new account
Download the app
Enter your registered id
Start sharing your data
Note: To maximize your earnings on an Android device, you need to turn off battery and memory optimization.
The app is available in all countries, but earnings depend from city to city. US users make, on average, $4.93 per month from one IP.
The more IPs you can share data from, the more money you will make.
They have multiple payout options ranging from Qiwi, Bank card, Payeer, and Web money to different cryptocurrencies.
They have one of the most generous referral programs, where you can earn 50% of your referral's lifetime earnings.
---
7. Income
The Income app lets you sell internet for money in just a few easy steps.
| Earning/GB | Sign up Bonus | Payout Option | Minimum Payout |
| --- | --- | --- | --- |
| $1 in US | $5 | Payeer | $20 |
They only allow residential IPs to sell bandwidth for money and not datacenters.
You can currently use the Income app on Windows only. They are not available on other platforms yet.
You can sign up on their website for a new account by providing an email id. On confirming the email, you will get a $5 sign-up bonus money instantly.
Though you need a minimum of $20 to cashout your earning through PayPal.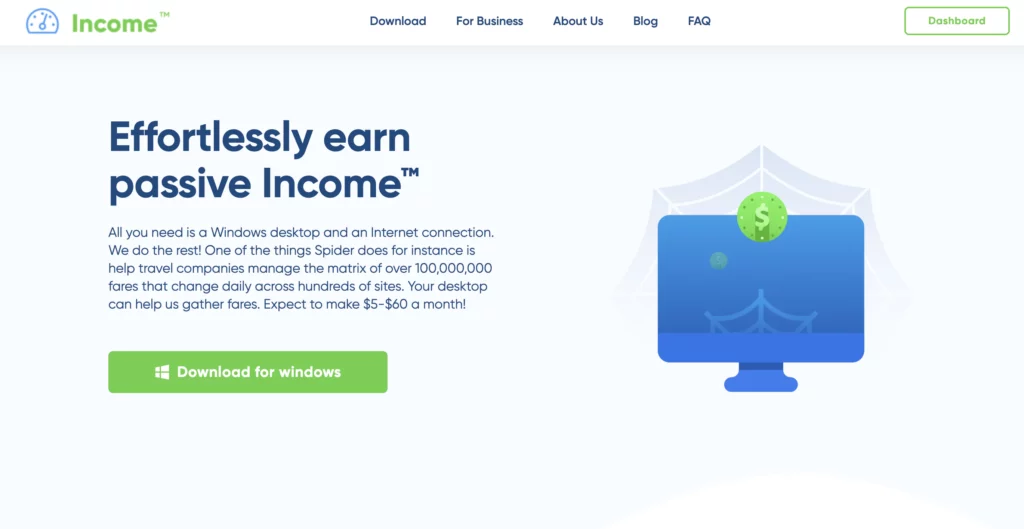 From your account, you can install the windows app and log in with your credentials. After that app will start running in the background, and you can make money doing nothing.
All data transfer is encrypted and safe. They don't collect your personal data other than what is required for payments.
Earning potential
Income app have one of the highest paying rates in the US.
They claim to pay $1 per GB to US users and $0.50 to the UK, Canada, Spain, Germany, Portugal, Japan, Australia, Israel, Italy, France, Belgium, Austria, Greece, Netherlands, Poland, and Singapore residents. The rest of the world can earn $0.1 per GB.
Other things that decide how much money you can make with income by sharing your bandwidth include:
Number of IP addresses
Your bandwidth
Ping and speed
They offer a 25% referral commission on all your referral earnings. On top of that, referrals of your referrals will also earn you some commission.
They claim to have 2330 reviews on Trustpilot, but I could not find them, which is a big red flag.
You can try using their app with caution and see if it works for you.
---
Multiple ways to make money
Low and easy cashout options
Great user ratings on App store
Apps That Pay in Crypto For Your Internet
Similar to the apps listed above that sell internet data for money to companies to use as local proxies, there are a few networks that pay you for your data use in crypto-related transactions.
These companies pay you for your data in crypto. They are a little more complex to work with for average joes like me who are not well versed with blockchain concepts.
However, if you are in crypto, you can definitely use these apps to get some free coins by selling internet.
These coins are very volatile in value due to low volumes and inherent risks, but nonetheless, this is free passive money.
8. Mysterium Network
In their own terms, Mysterium Network is "A peer-to-peer bandwidth marketplace, powering a Network-as-a-service solution."
All you need to do is install their Node on your device (Windows, Linux, macOS, Raspberry). Your device should be connected to an internet connection to be able to work as a node on their network.
After installing the software on your device, you can start sharing your bandwidth and earn MYST coins based on the nodes you let others use.
This one is relatively easier to use as you don't need any technical skills, just a few clicks, and you can start earning crypto.
At the time of writing this article, one MYST is equivalent to $0.22.
For each 1GB of sold internet data, you will earn around 0.15 MYST coins which roughly translates to 3 cents. This is much lower compared to apps like Pawns.app.
Read also: Make money selling your sports card collection!
---
9. Privatix Network
Privatix Network is another peer-to-peer decentralized internet-sharing platform where you will earn crypto for selling your internet data.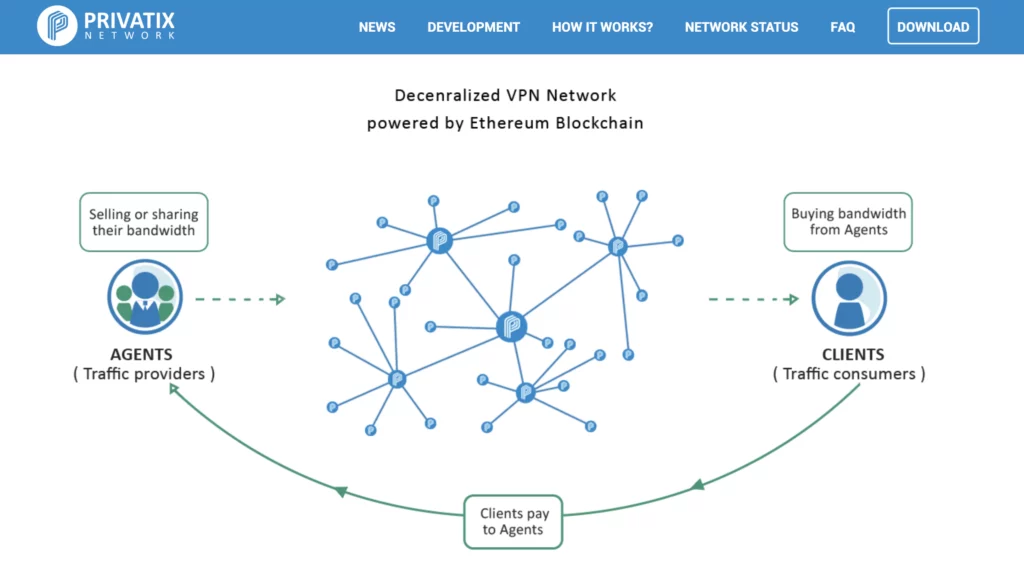 For sharing your bandwidth, you will earn PRIX coins, where one coin is worth $0.027 at the time of writing this.
To be able to sell internet for money, you need to install Privatix Core software on your Mac, Windows, or Ubuntu in agent mode.
It's a completely open-source project that runs on the Ethereum blockchain for P2P transactions.
Users can sell bandwidth for crypto on this app.
---
10. Wycrypt
Wycrypt is different than other apps in the list as you need to buy a Wycrypt device that works as a router to mint WNT coins.
When you buy a device from them, you can put any sim of your choice in the router, and it will work as a hotspot.
People can request to join your hotspot for free, or you can charge them whatever price for sharing the internet.
To share the data, you will mine the WNT coins.
Everything from sharing data to billing is encrypted and done on the device.
Currently, they have a waitlist for devices that you can join here.
At the time of writing price of one WNT is $0.081.
Bonus App to Earn Money By Sharing Your Computing Power
Other than selling your internet bandwidth for cash, you can also make money by selling your computer's computing power.
11. LoadTeam
LoadTeam can be used only on Windows systems. Most of the time, we are not even using 20% of our computer's power.
| Earning/GB | Sign up Bonus | Payout Option | Minimum Payout |
| --- | --- | --- | --- |
| N.A. | $0.2 | PayPal | $1 |
This idle power can be used to make money in the background while you do your day-to-day work.
You just need to let your computer running and LoadTeam will send tasks that it will do in the background one by one.
Once the job is done and results are sent back, you get paid real cash.
The app is available in 164 countries, and over 100k users use it to earn passive income in the background.
Requirements of system to be used for the software are:
Windows 7, or later
At least 2GB RAM
Minimum 100MB free storage
They don't use your full computing power so that your usage is not chocked.
More computing power and the number of systems you can connect to your account, the more money you can make.
Their referral program also lets you earn more by including 10% of your referral's earning in your account after each task.
Tips to Use Internet Selling Apps
While this side hustle to sell the internet for money have both its pros and cons, there are a few things you should keep in mind.
Try multiple apps to find our which ones work best for you
Find out how much bandwidth you have, so that your own usage does not suffer
Use old devices for connecting the apps, reducing malware risk and wearing out
Calculate your costs and earnings before finalizing the apps
Check your local laws and internet service provider terms
Payout as soon as you reach the threshold
These things will ensure that you can get some free cash from these apps without any hassle.
Is Selling Internet Data For Money Worth It?
It's not a get rich scheme as you will be able to earn less than $50 from one app.
You can combine multiple apps to increase your earning potential.
On the other hand, if you are looking for fast cash, you can look for gig economy apps like food delivery apps, which need more effort but also make you more money fast.
Security and data privacy is always a concern for these data-sharing apps.
You are literally giving authority to someone else to use your IP and bandwidth.
Though these companies claim to scan for any fraudulent activities, you can never be sure what the end users will do with your data.
Plus, there are endless stories of frustrated users about these apps, with the most common complaint being about closed or banned accounts.
So, take these apps with a grain of salt. You can earn a few extra dollars doing nothing on these apps if you live in one of the sort after locations.
Here are your options to make more money: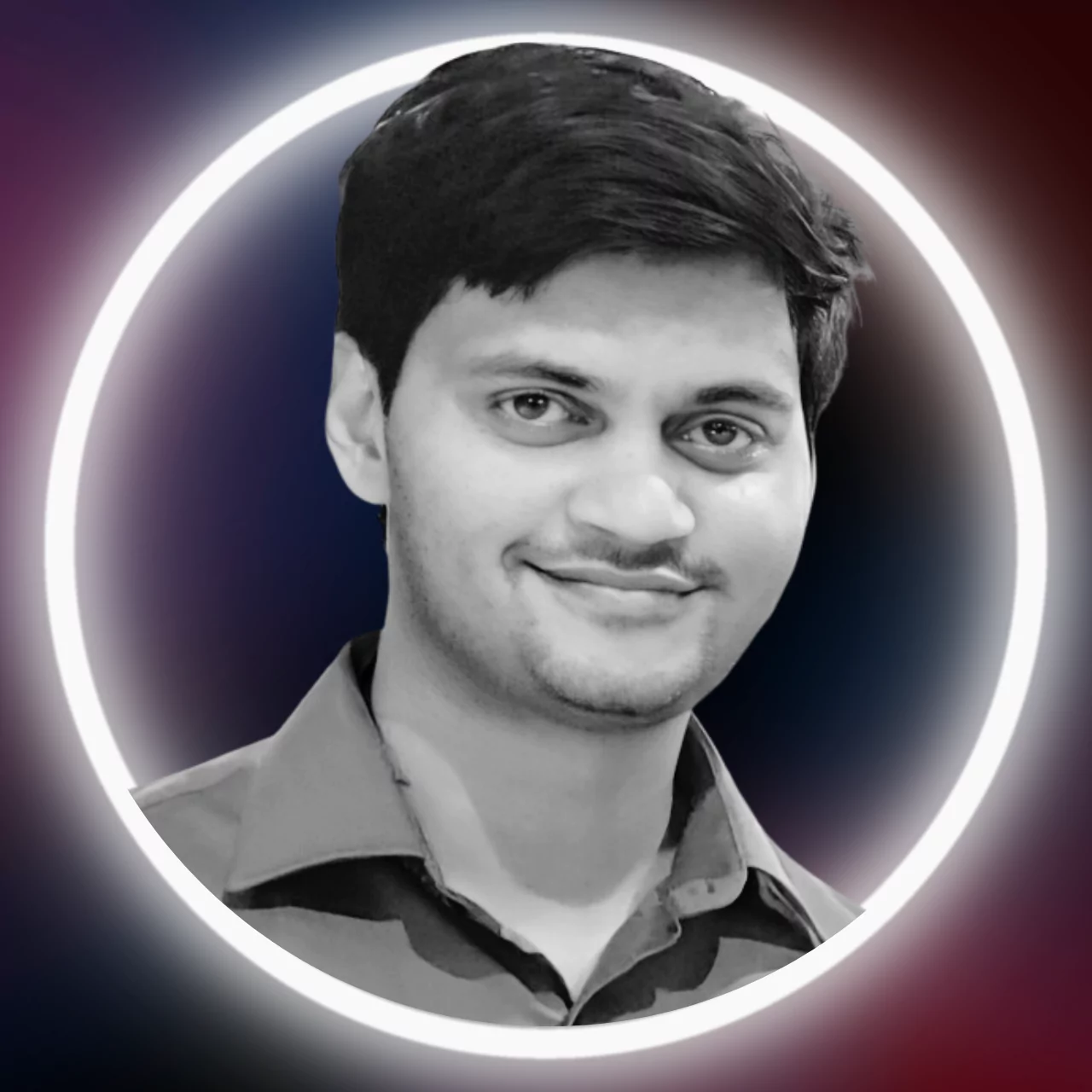 Sumeet is a Certified Financial Education Instructor℠ (CFEI®) and founder of MoneyFromSideHustle. He is an experienced side hustler who replaced his full-time income with side hustles. His work has been quoted on major finance websites like CNBC, Yahoo! Finance, GOBankingRates, CEOBlogNation, SideHustleNation, and more. He has helped thousands of people find side hustles and is here to help you find your extra source of income. More about him.