This post may contain affiliate links from which I may earn a commission without any cost to you. Read our policy for details.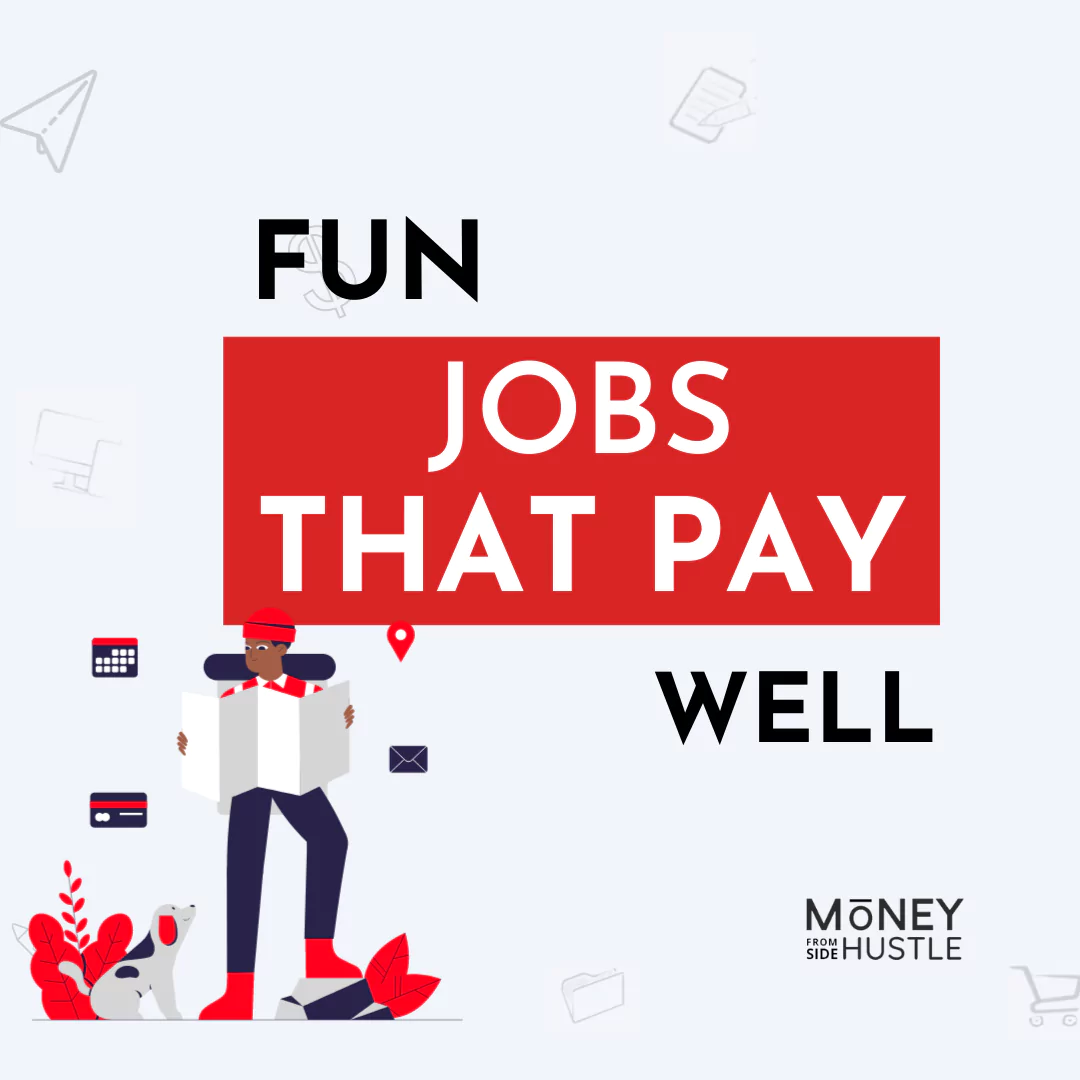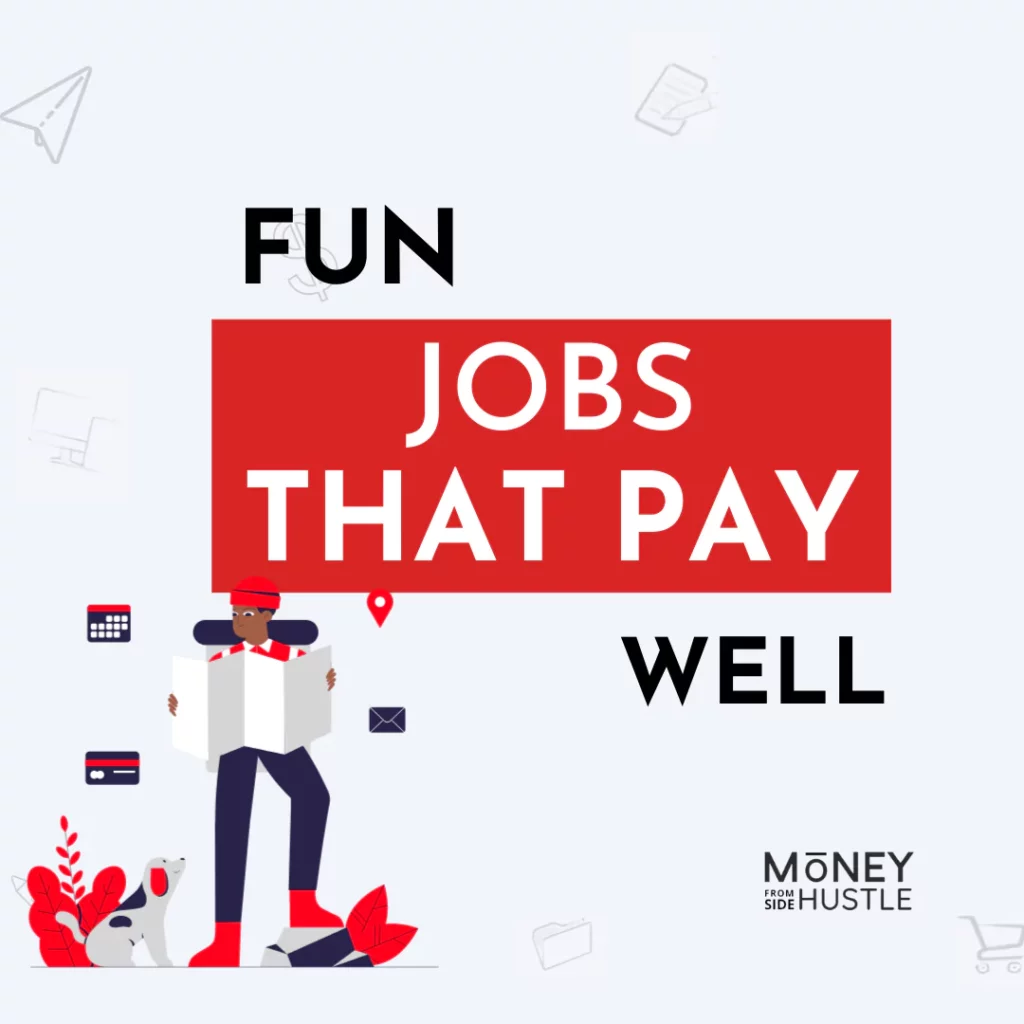 If you love what you are doing, then it becomes a fun job. For someone who loves designing, a graphic design job will be an easy and fun job.
It is a common misconception that fun jobs do not pay well, but this is not always the case. To earn well, you do not have to work at a desk job or be white-collar for the rest of your life.
There are also many fun jobs available that pay well and let you pursue your dreams.
If you are searching for your next career move, this list of fun jobs that pay you well without a degree will leave you with some ideas and insights.
You may find these fun jobs in a variety of fields, so whichever career path you're searching for, you'll find it here.
Highest Paying Surveys
Up to $50 per survey
Industry-leading surveys
Best Fun Jobs to Make Money
1. Graphic Designer
There are several services you may provide as a graphic designer. Graphic designers can create almost anything, from professional brochures to social media to apparel designs.
For graphic design to become a good-paying job, it takes a lot of work. Although a degree is not necessary, you still need to invest some time in studying the systems, figuring out what your clients need, and coming up with original methods to present your ideas.
Additionally, you must check websites like Pinterest and other social media postings to discover what fonts, images, and colors are popular right now.
Based on what you see, you need to create some templates, then start advertising your own ideas to potential customers.
2. Photo Editor
Jobs in photo editing are fun and well-paying. The responsibility of a photo editor is to edit photographs as requested by the photographer.
You, the editor, will do all the final touchups for the photographers to present to their customers while they are busy capturing the photographs.
A degree or prior work experience in the photography sector is not a prerequisite for photo editors. Yet, developing your editing abilities is essential.
3. Wedding Photographer
Even though taking photography classes for job purposes is an option, you may become a successful independent wedding photographer without going to college.
The need for people with a creative eye will always be high in the flourishing sector of photography.
In addition to weddings, you may also provide photographic services for parties, family functions, Baby Photos, school events, etc.
4. Videographer
A job as a videographer might be a wonderful fit if you prefer to view the world via a camera and want to assist people in capturing significant events.
Knowing how to edit is important, as well as knowing how to operate a camera.
If you have good video skills, you can even start a Youtube channel about something do enjoy doing.
Nowadays, drone videography is a new craze and is a fun job that pays you well. You can learn drone videography in many online courses and do the job on many occasions, like parties.
The real estate sector is also using drone footage to present buyers with a better view of houses.
5. Virtual Assistant
A virtual assistant is like an office assistant, with the exception that you may do their work remotely. This fun career can include a wide range of responsibilities.
Being a virtual assistant might involve doing something as straightforward as reading a client's emails and answering on their behalf, generating newsletters, or even assisting with the design of commercial products.
Some assistants provide website maintenance, ensuring that their client's websites are consistently updated and functional.
Many virtual assistants begin their careers at the minimum wage. However, this salary improves significantly the more experience or knowledge you have.
Here is a course to get you started if you want to fast-track your progress.
6. Social Media Manager
Working as a social media manager may be the ideal job for hashtag gurus and social media gurus. You will help organizations or individuals develop their online presence, interact with their audience, and make sure each post is perfect.
A social media manager's work is getting more and more in demand. To grow their following, people and businesses spend hours attempting to post, interact, share, and do everything else that comes with social media.
It is generally money well spent to delegate that time-consuming duty to a social media manager.
You may start earning money right away by offering social media management services to users of Instagram, Facebook, Twitter, and other platforms.
You normally create and publish to multiple social media profiles in your capacity as a social media manager. Additionally, customers could pay more if they want you to respond to posts from other accounts on their behalf.
7. Netflix Tagger
A Netflix tagger watches a film or television program on the streaming service and then tags it with the relevant terminology.
The terms are added to the company's database, which improves the accuracy of the platform's search capabilities.
Netflix employs workers to classify the movies and television episodes it makes available online, adding pertinent tags to enhance search functionality.
It is a fun job that pays well but is available in limited numbers on the Netflix website. You need to look out for the job advertisement on the site if you are interested.
8. Digital Marketing
Make the most of everyone's time and effort, including your own, by utilising the power of the internet to market goods and services.
In addition to hard skills like acquiring and organizing internet analytics data, digital marketing places a strong emphasis on soft skills like effective client contact.
A college education is advantageous but not strictly necessary, like typical marketing employment.
9. Become an Author
A good career choice for someone with a tale to share or who likes reading and writing is becoming an author.
There is something available for just about everyone, and you may concentrate on any specialization, including different fiction and nonfiction categories.
Self-publishing on platforms like Amazon is easier than ever, and you can get your work in front of millions of users in a matter of a few clicks.
10. Freelance Writer
If you enjoy placing words on a page (or screen, as is more typical), writing may be your ideal profession.
You can have a flexible job as a freelance writer that focuses on producing articles, blogs, or social media postings for other individuals or companies.
It is a fun job that pays you well, and over time you can command higher rates for your work.
11. Slogan Writer
It is a fun job that does not require a degree and is made by Charlie's character in "two and half men."
You may create memorable phrases that people can use in their campaigns and earn money from the royalties as a slogan writer. In essence, you are compensated for your slogan each time it is utilized.
Slogans are used in a variety of contexts, including commercial ads, t-shirts, and billboards. Your catchphrase can be just what a business needs to connect with its clients.
There is no limit to the number of slogans you can write. On a single slogan, slogan writers have been known to make hundreds to thousands of dollars.
12. Professional Critic
Critics of both food and movies share their views with the globe. Typically, this implies in a paper; however, some people could also provide video or audio comments.
The specific function you take on will determine how much money you make as a reviewer.
At least initially, you may earn more money if you work for a recognized publication like a newspaper or well-known website than if you freelance or start your own blog.
It can be a well-paying fun job, if you have an eye for details.
Multiple ways to make money
Low and easy cashout options
Great user ratings on App store
13. Voice Actor
Voice actors record scripts for a variety of purposes, making it one of the fun occupations with good compensation that also allows you to work from home.
For instance, you may work on audio for a voiceover by assuming the role of a cartoon or video game character.
Since they often work alone, voice performers have some flexibility. Additionally, even if you might wish to, you are not required to study acting or voice.
Here is training by professionals to get you started.
14. Radio Jockey
There are several reasons why radio stations depend on Radio Jockeys (RJs). You may do things like introduce music, read commercials, interview visitors, or talk to callers.
For those who love the music the station plays or just desire a job in the entertainment business, this might be a fun job that pays well.
To get started, you typically need a degree in journalism, broadcasting, or a related discipline. Else if you have good communication skills, you can be an RJ and entertain the audience.
15. Have Fun as Disk Jockey (DJ)
One of the well-paying careers you may have without a bachelor's degree is becoming a DJ.
DJs working at nightclubs, weddings, parties, and other events are not needed to have a degree.
To enjoy becoming a DJ, you need to love music and entertainment.
Although we cannot guarantee it will be less stressful, you should be prepared to put in long hours, maybe even overnight. But it will be a fun job if you love music and party and you can get paid in cash immediately.
16. Interpreter
A job as an interpreter can be the ideal match for someone who appreciates learning new languages and learning about other cultures.
You will make it possible for individuals who do not speak the same language to converse, which is also satisfying other than well paying.
Also, you can choose to specialize in a variety of professions, such as law or medicine, enabling you to follow a career path that particularly interests you.
17. Teach English
Educating students in English as a second language may be tremendously satisfying work.
All jobs are difficult in some manner, but if you could find one that was low-stress and paid well, this may be it.
Also, it is easy to find a job online and do this online.
It is a great side hustle for teachers for extra income.
There are platforms like Magicears where you can teach English to kids and make $25 per hour.
18. Private Invigilator
A career as a private investigator might be exciting for someone who likes mysteries.
That is especially true if you enjoy doing research and are generally patient, which will give you the strength to examine difficult cases or wait for specific events to take place.
Most of the time, a degree is not necessary to be a private investigator, but you will need to pass a test and obtain a license.
19. Choreographers
Choreographers' main responsibilities are to design new dance routines and direct the rehearsal performances. They could stage and direct presentations.
Most choreographers begin their careers as dancers before moving up the ranks; there is no formal academic needed to become one.
However, some choreographers opt to continue their education beyond high school by enrolling in colleges and universities to earn higher degrees in the art of dancing.
If you can make your mark, it can be a fun job that pays very well.
20. Make Crafts for Selling
Artistic people that enjoy doing things by hand frequently find their work rewarding and enjoyable.
Craftsmen produce works of art for display and sale in galleries, shops, and other venues.
Painters and illustrators are examples of fine artists, whereas craft artists create handmade items like ceramics or glassware.
While some artists work from their homes, others do so in artistic co-ops or studios to sell their work. In order to control their own income levels, artists who sell their work may also establish their own prices.
Related: Best crafts to sell for profit!
21. Makeup Artists
One with a fast certification and good income within a limited time period.
Applying makeup to actors to represent the place, era, and situation of the parts they are scheduled to portray is the responsibility of makeup artists working in the theatre and performing industries.
You can get work as a makeup artist with firms that produce videos and movies, live performances, and personal care services.
You can even work at home as many ladies use makeup artists services on daily basis.
If you are good at it, with positive word of mouth, you can start getting a decent amount of work.
22. Fun Job of an Event Planner
You may assist individuals in celebrating some of the happiest days of their lives by working as an event planner.
You might help with events like weddings, birthday parties, retirement parties, and more. Alternatively, if you want a more formal strategy, you might plan meetings and events.
You need to be meticulous and organized to do this job well. It is a fun job for people who love controlling things.
23. Art Director
Not everyone has an eye for art, but if you do, you are in luck.
Instead of working at a museum, an art director works behind the scenes in creative fields, including advertising, magazine publishing, and television production.
They ensure that everything is visually pleasing.
24. Colour Consultant
In the decorating industry, colour consultants are highly sought after because they can design colour schemes for retail, commercial, and residential spaces.
A degree in design or fine arts (not mandatory) will offer you an advantage in your quest to become a cooler consultant.
25. Chef
Chefs are a fantastic career choice for foodies since they utilize their expertise to provide delicious meals for others.
You have an option as to how you begin your profession; you may go culinary school if you so choose, but you can also work your way up to the job.
It is a fun job that pays you well, with a lot of opportunities.
26. Food Stylists
Food stylists, unlike chefs, are primarily responsible for making food seem appealing, mainly for photographic purposes.
Such food stylists are employed by restaurants and food companies for menus, marketing, and special occasions.
They are also employed at high-end restaurants as regulars.
27. Food Critics
You need to have exceptional taste in food and be a skilled writer to express your ideas if you want to become a recognized food critic.
You can start your own blog, website, or YouTube vlog and make money from advertising if you attract enough viewers or subscribers.
Reputed food critics regularly write for big publications and earn well.
28. Real Estate Agents
Real estate agents assist in bringing together buyers and sellers of real estate, including houses, plots, and commercial structures.
Many real estate brokers or their immediate reports, or both, are agents. They frequently have control over their schedule, yet they could put in odd hours to meet with customers.
By offering suggestions on home pricing, staging, and advertising, they assist sellers in marketing their properties.
They also negotiate the conditions of the sale while showing houses to prospective purchasers.
29. Tour Guide
Being a tour guide is a great career choice if exploring new locations fascinates you.
Since you will be doing most of the speaking during tours, you will need strong communication skills for this position.
You should also be familiar with the locales' history, culture, and traditions.
Consider relocating to a region with many tourists if you want to make big money in this line of work.
30. Dog Surfing Instructor
One of the finest animal professions is teaching dog surfing, which is another fun career that pays well without a degree. A trainer in dog surfing trains dogs to surf.
They begin by concentrating on the dog's strength and balance on land before gradually moving to the shallow waters.
The trainers advance to deeper waters and train the dog to surf the waves in real-time after the dog feels secure in shallow waters.
31. Become a Professional Gamer
Everyone plays games on their phones to have fun. There are many online games that pay you real money.
Be it iPhone games or Android games, there are options for everyone. Playing these games can give you PayPal cash or gift cards that you can use in your favorite store.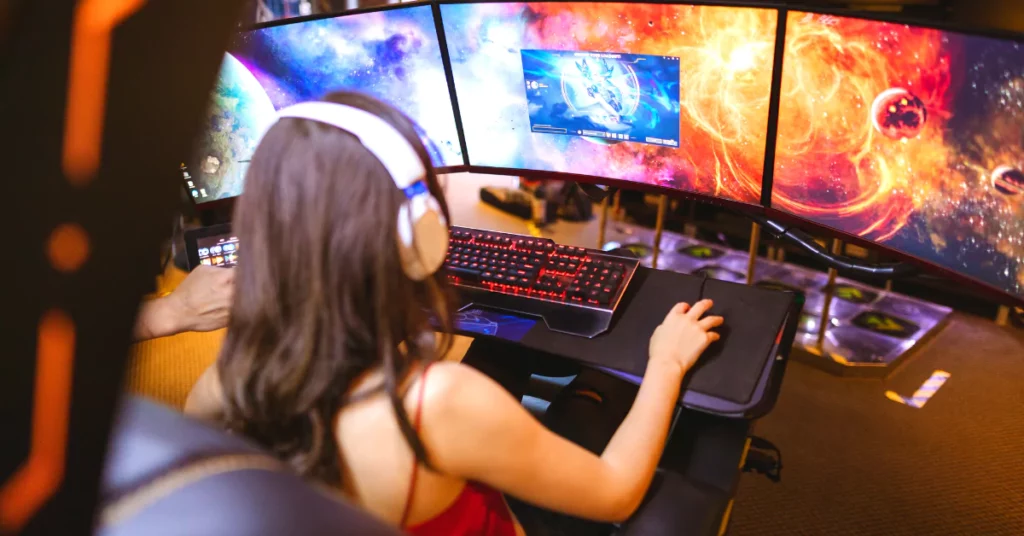 Other than making some casual cash playing these games, if you find yourself spending hours playing video games like Counter-Strike and have mastered the game, then you can make much more money playing these video games.
Have Fun While Making a Living With These Jobs
In the end, what matters is to look after a job that pays you well and is worth exploring and growing with or without a degree.
Think and work more on the areas of your interest and enjoy what you do. Then, find a fulfilling profession that seems like a fit.
You'll be able to have a successful and pleasurable job if you do. And, at the end of the day, this is for this peace and pleasure we are all living for.
You might not find the perfect one on the first go, but if you keep looking you will certainly get the one that syncs with your personality.
More money making option: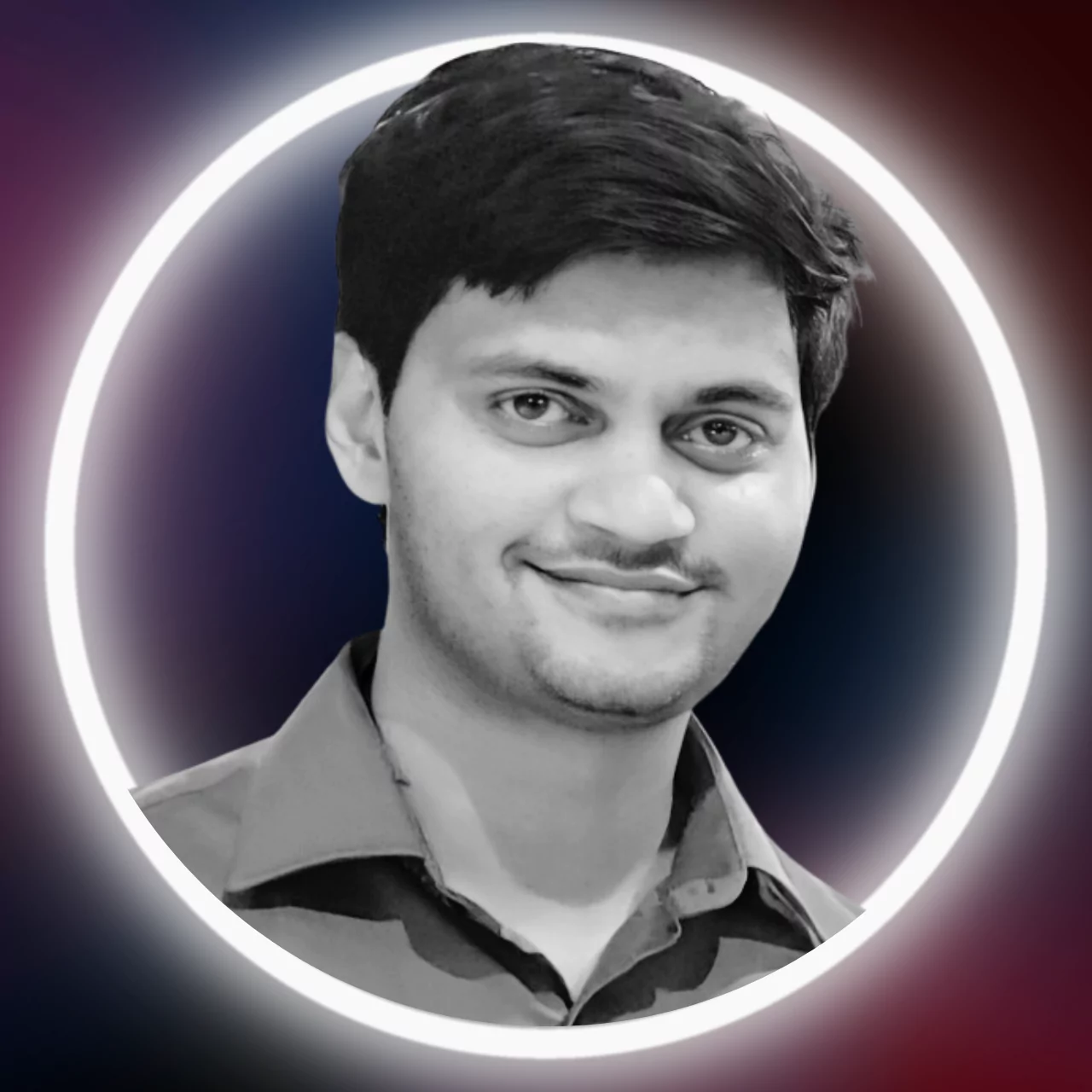 Sumeet is a Certified Financial Education Instructor℠ (CFEI®) and founder of MoneyFromSideHustle. He is an experienced side hustler who replaced his full-time income with side hustles. His work has been quoted on major finance websites like CNBC, Yahoo! Finance, GOBankingRates, CEOBlogNation, SideHustleNation, and more. He has helped thousands of people find side hustles and is here to help you find your extra source of income. More about him.