Here on this website, my aim is to help you turn your passions into successful side hustles, and in today's world of opportunities, there is something for everyone!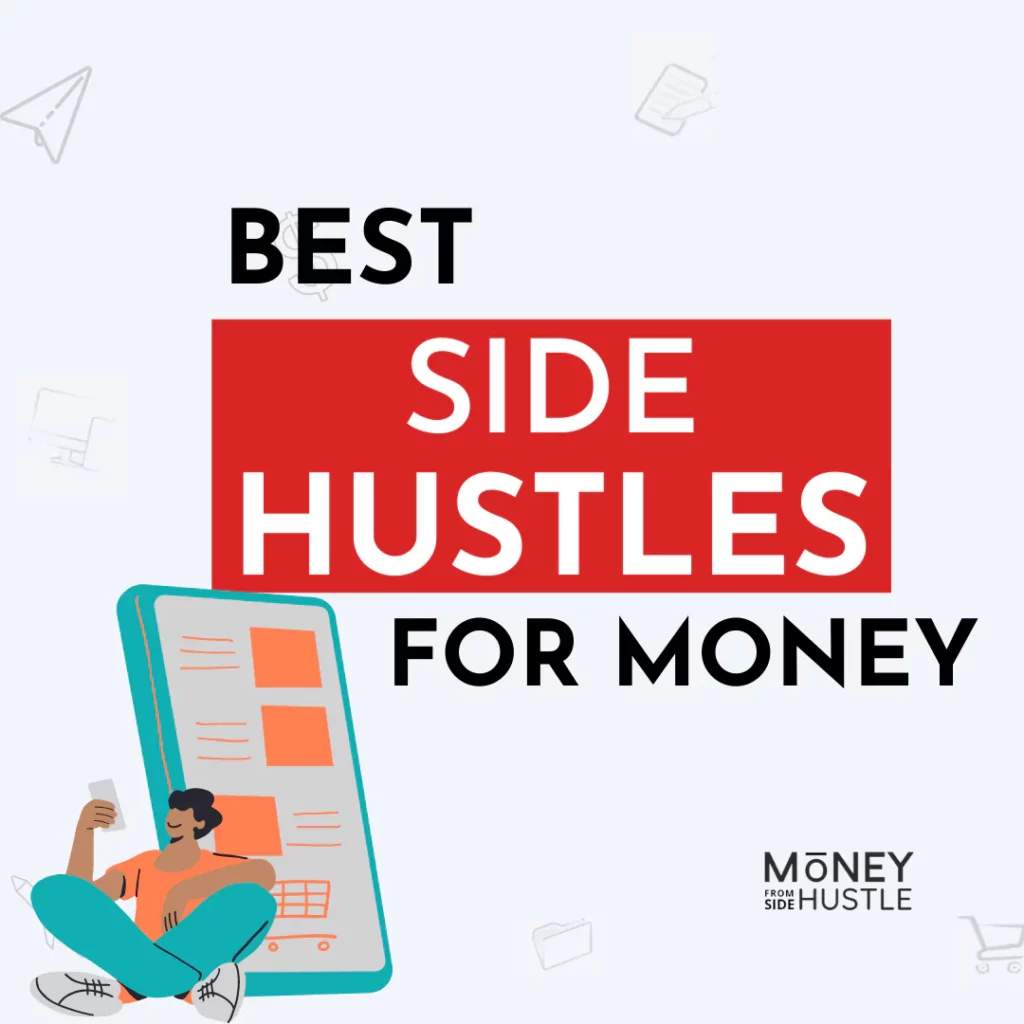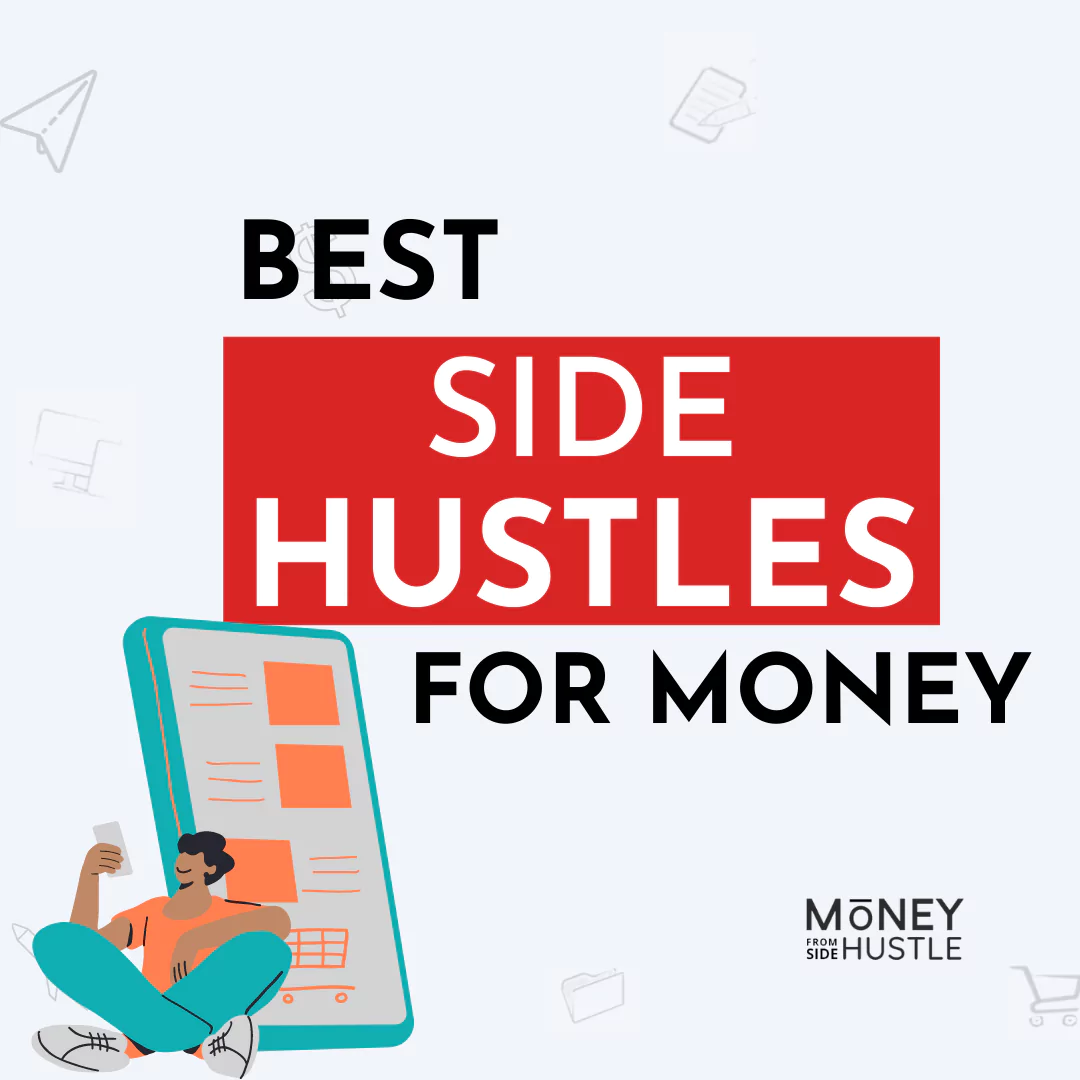 Let's be real, who doesn't want to make some extra cash on the side?
Whether you're a student in need of some extra spending money or you're looking for ways to make money on the side with a full-time job, I've got you covered with this comprehensive list of side hustle ideas.
From freelance writing to selling handmade crafts, these tried and tested side hustles have the potential to earn you anywhere from $100 to $10,000 (depending on your interests and dedication, of course).
Not only do these easy side hustles provide an opportunity to earn extra money, but they are a creative outlet and a much more fulfilling use of your free time compared to scrolling through endless "influencer" reels on social media.
Plus, you can even combine multiple side hustles to create diverse streams of income.
I have tried many of these, so I know they work and are easily doable if you have the interest and skill to start.
Before going to the list of hustles, here are a few tips about side hustling.
What Side Hustling Actually Means?
"Side hustle" is a term tossed around a lot lately, but what does it actually mean? A side hustle, simply put, is an additional job or activity you take on outside of your primary profession.
It's a way to increase your income and, sometimes, the pathway to fulfilling your passion.
For many, a side hustle is a channel to tap into their interests and hobbies, allowing them to earn from what they truly love. And for others, it's about the extra income it brings, serving as a cushion or an addition to their usual earnings.
For some, their side hustle might even present an opportunity to break free from the routine of a 9-to-5 job. They dream of a day when their side gig could flourish into their main source of income.
How Can I Decide What I Should Do on the Side?
But what should you consider before embarking on a side hustle? You don't want to just blindly follow your friend just because he is making money doing "freelance consulting" or any other hustle.
There is a science behind finding the perfect side hustle for you so that it does not feel like a hassle or a burden after your 9 to 5.
But it's not rocket science, you just need to do a bit of brainstorming with a little guidance.
To find the perfect side hustle that fits your personality and makes you money needs attention to a few things like:
Identifying your transferable skills: You can't do a side hustle if you don't have skills for it. You either need to have skills already or need to learn them. Everyone has many transferable skills from their day-to-day lives and full-time work. You just need to find these skills that can fit into side hustles.
Alignment with your Interests: Choosing a side hustle that aligns with your interests is important for its long-term sustainability. Engaging in something you're passionate about will prevent the side hustle from turning into another monotonous job. Experiment, explore, and eventually stick to what sparks joy for you.
Profit Potential: While passion and interest are key, it's equally important to consider the income potential of your chosen side hustle. It's crucial to know that all niches may not yield the same returns. Choose something that offers a reasonable financial reward, in line with your expectations.
A good side hustle should also fit seamlessly into your existing routine. While it might require a fair share of your time and effort, especially in the initial phase, it shouldn't clash with your primary responsibilities.
Good time management is crucial to juggling your main job and side hustle.
You can't just pick a hustle because of any one criterion, like high income or your passion. If you do so, you are setting yourself up for failure.
After all, you need to play the long game here, so you must invest your time and effort in something that truly resonates with you and also makes money.
Check out here in my easy-to-understand guide on how you can identify your skills, passion, and market demand for your perfect side hustle in a step-by-step way.
Now, let's get down to our extensive list of 101 side hustle ideas.
Note:
(This is a long article with an exhaustive list, so bookmark it or share the below pin on Pinterest to continue reading it later).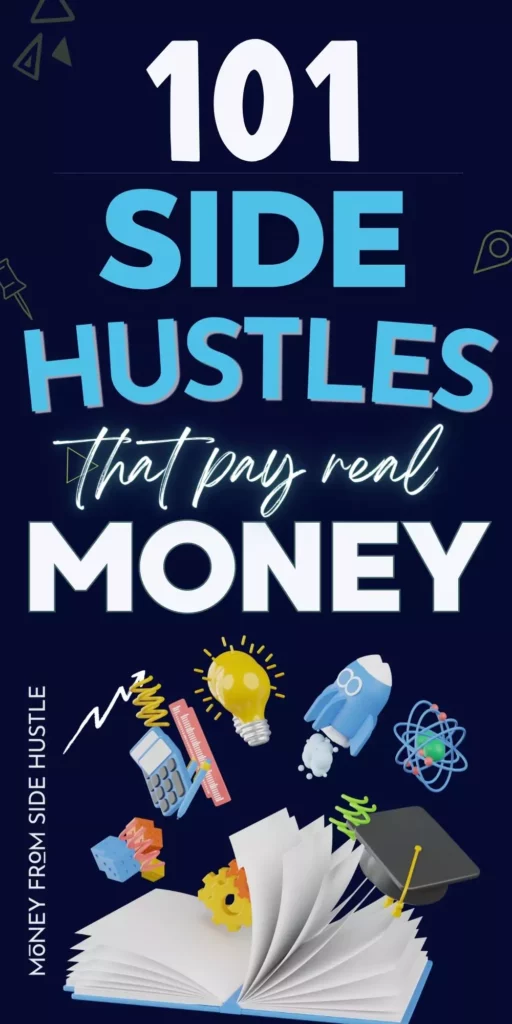 List Of The Best Side Hustles To Make Money
I have divided these side hustling jobs into different categories like online side hustles to make money from home and others.
A few side hustles, like creating an online course, can come under more than one category of side hustles and are listed under the one better-suiting.

Legit Side Hustles From Home
If you want to make extra money from home legitimately, you need to look at online side hustle ideas. These are easy side hustles from home, and most of them do not require much experience.
Online Side Hustles With No/Little Experience
I will start with the side hustle ideas for beginners that do not require experience or warrant very little experience.
1. Blogging
Starting a blog is #1 on this list because it can be the most lucrative side hustle and can earn you truckloads of money over time.
This is my favorite side job from home as it makes me more than $5000 per month with a few hours of work per week.
Don't get super excited, though.. A few hours' story is recent, but it took me a lot of work in the initial year to get it running. It is like Newton's law; if something is sitting, it tends to be sitting.
Similarly, when you start a blog, it is in a sitting position; there is no momentum, so it takes a lot of external force (aka your hard work) to get it moving.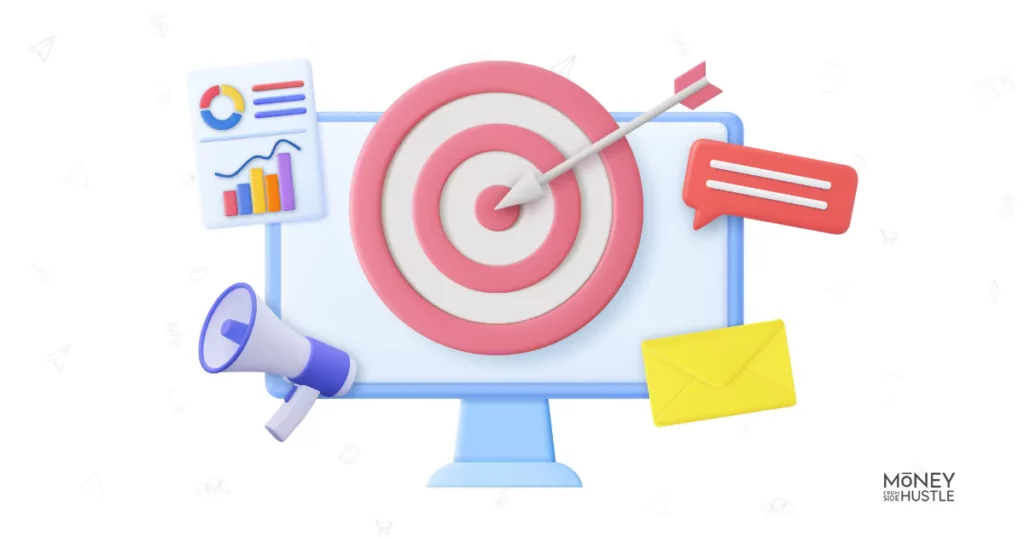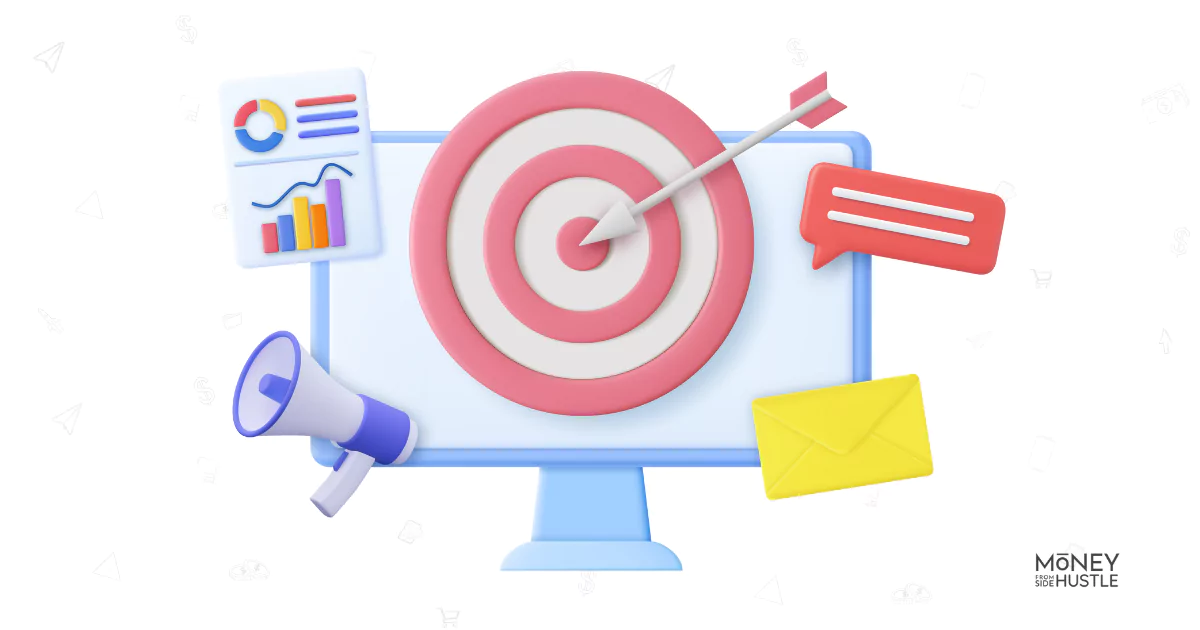 Once it is rolling, it keeps on rolling without much effort. So when you start earning, it takes only a few hours to maintain unless you want to scale it up quickly.
You don't need exceptional writing skills.
You write content once, and it keeps earning you passive money in years to come.
Blogging doesn't require you to invent a new topic to blog about; you just need to add your perspective to existing knowledge.
This is a side hustle you can start with a little money; it takes only a few dollars to start with Bluehost. Now I host my website on more expensive hosting, Cloudways, due to higher demands, but I also started with Bluehost.
Just check out this step-by-step guide to starting your blog now, and you will thank me a few years later.
Earning potential: Around $1000 per month after one year of continuous side hustling.
---
2. Gaming Side Hustles
Yes! Playing games can earn you money and for game lovers it is one of the best side hustles to make money.
You can use different ways to make money from your gaming.
Make money from your video gaming
Play online games that pay real money
If you love playing video games, there are many ways to make money from video games, like:
Streaming your game play
Coaching others
Selling gaming guides
Becoming a professional gamer
If you love spending time playing games on your mobile, you can turn it into little side hustle that makes money by downloading game apps that pay money.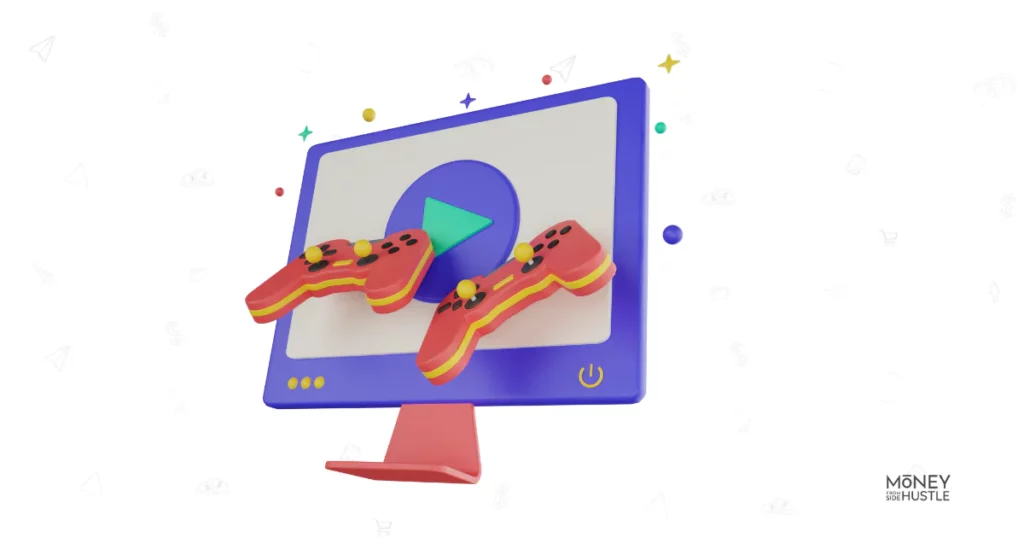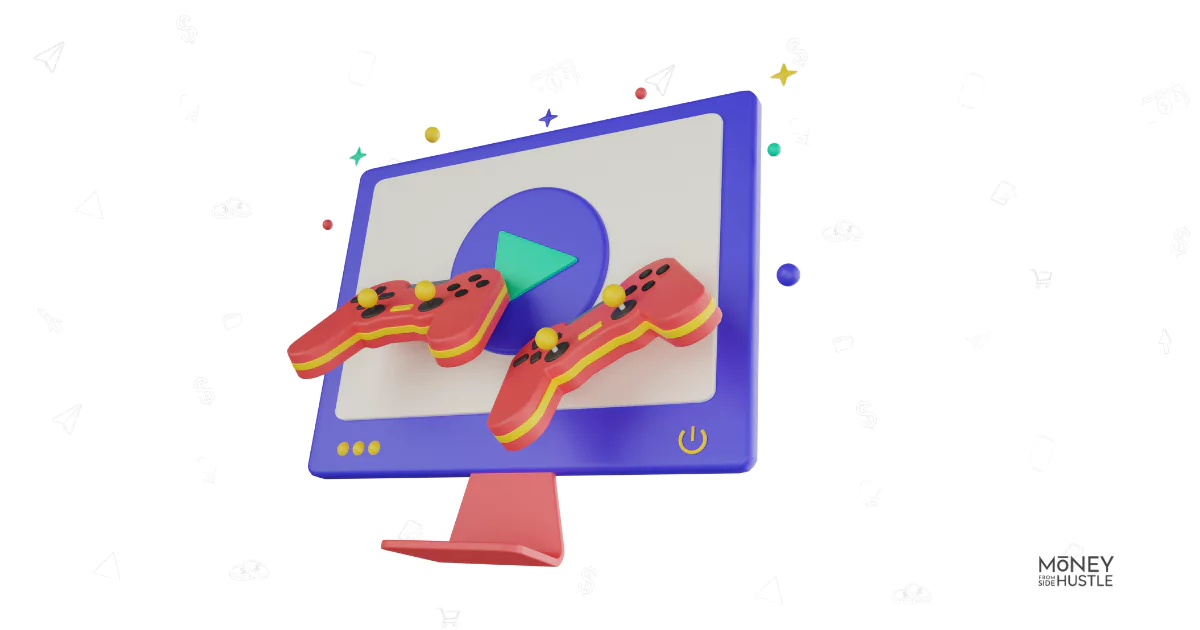 There are many different types of games like Solitaire Cube and Blackout Bingo you can play, and you get PayPal cash or Gift cards for your gaming time.
I love playing games on platforms like Appstation in my free time and earn a couple of $20 payouts every month.
Earning potential: As a gaming coach or professional gamer, you can make full-time earnings. But with casual online games, you can only make $50 to $200 extra every month.
---
3. Online Survey-Taking
Taking surveys in your spare time can be a great way to earn extra money from home legitimately. There are many online survey sites, but not all are worth your time.
From our own experience and betting the best survey sites that pay top dollar for your time are:
By signing up on all these three, you will never run out of surveys to take in your free time.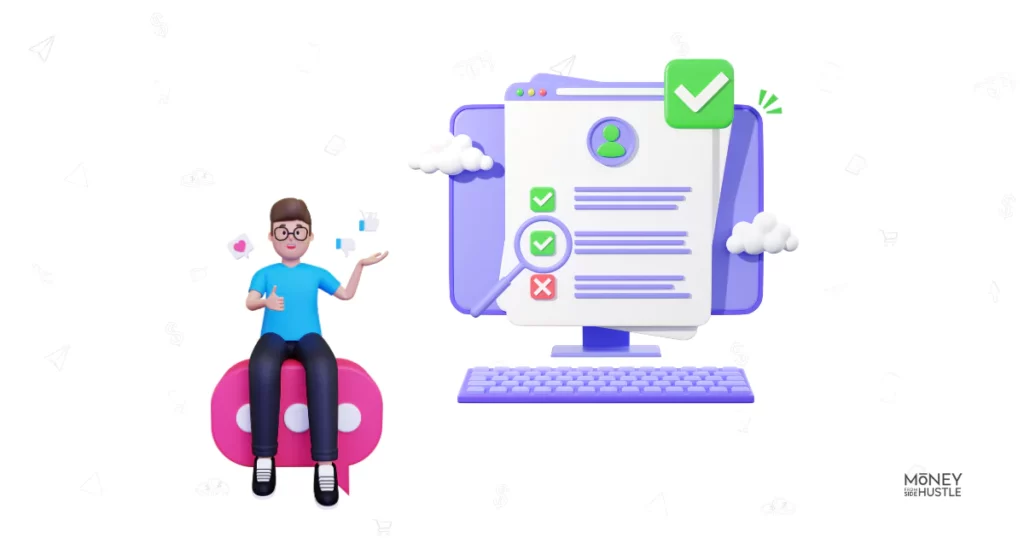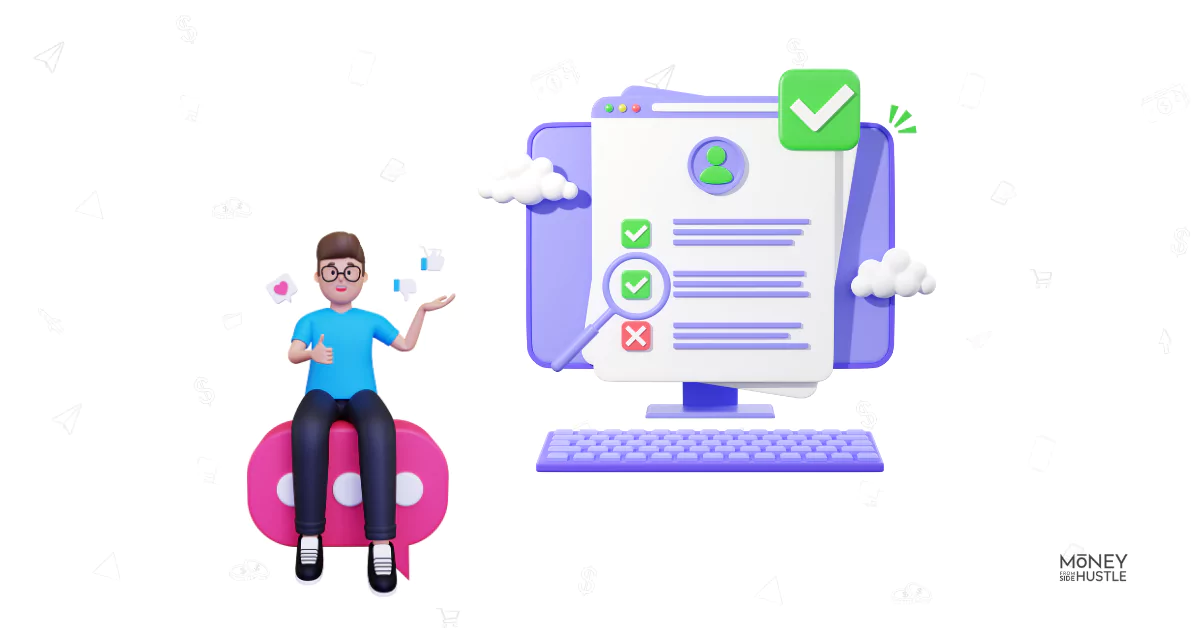 The best thing about surveys is that you can start making money as soon as today.
You can just sign up and fill up your profile questionnaire, and you can start making money towards the minimum payout.
I used to do a lot of surveys in the initial years of hustling, but now I just take a few when I feel like and earn a few extra dollars on side.
Earning potential: Expect to make $3 to $5 per hour of effort in your free time doing surveys.
---
4. Earn Sign Up Bonuses
You know that many companies spend quite a bit of money on advertisements to acquire new users. But do you know that they also pay the people directly to become their users.
These are called sign-up bonuses, and quite a few companies use this tactic to acquire new customers.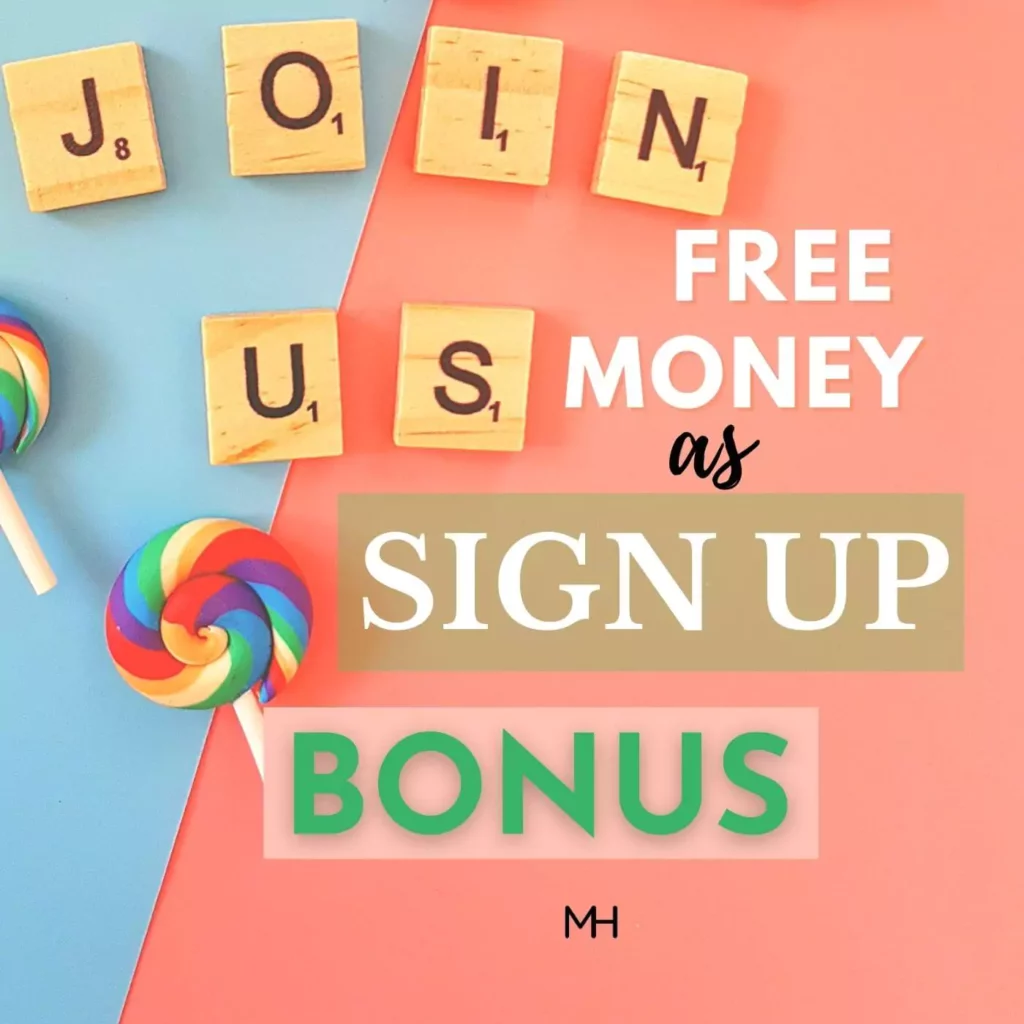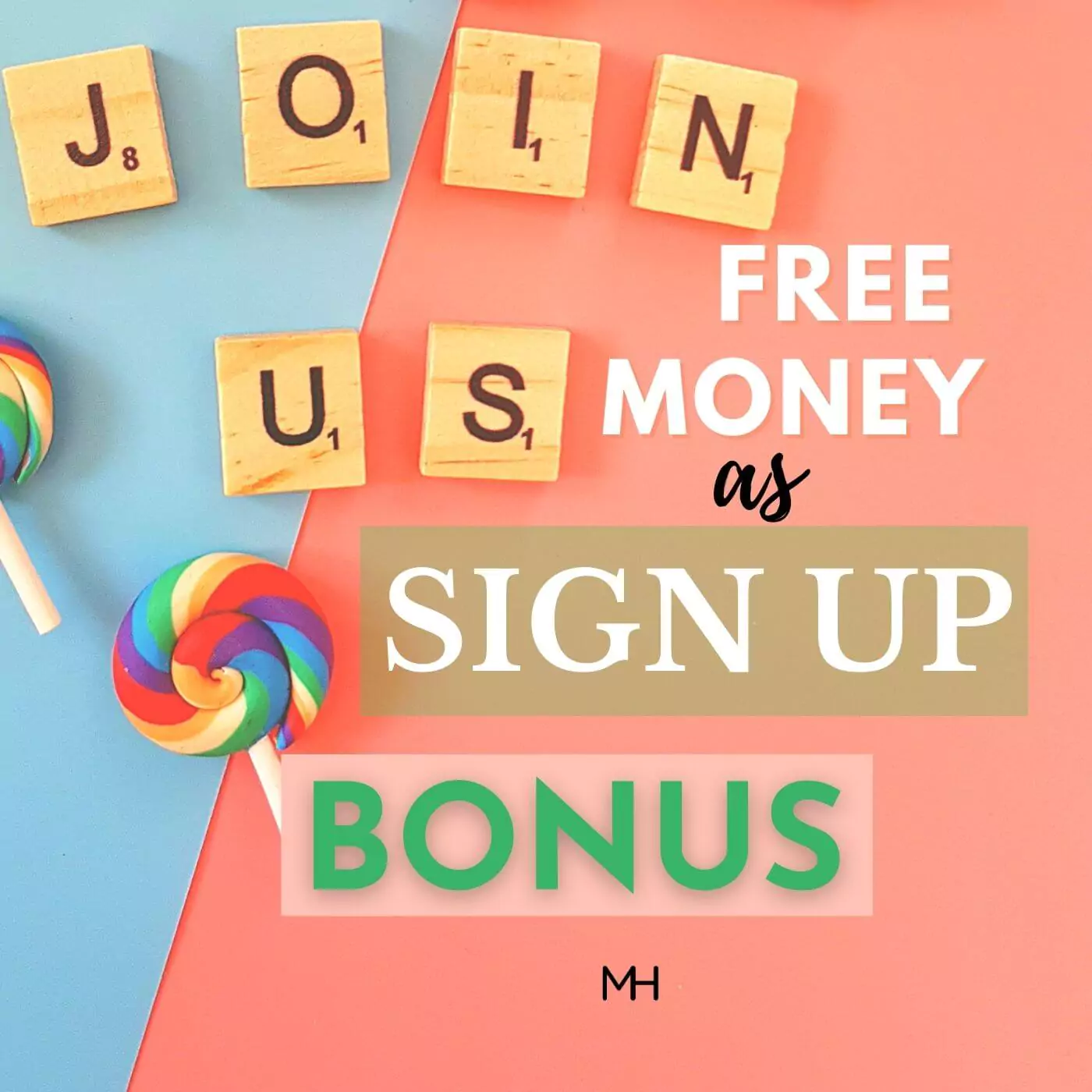 You can use this to earn some cash by signing up for multiple apps or websites that pay a welcome bonus.
The best of them includes:
A few companies, especially finance companies like M1Finance, even run promotions worth 100 dollars at some times. So it's worth some effort to try this side hustle.
Try this list of websites and apps to find more sign-up bonus opportunities.
Earning potential: Combining multiple offers, you can easily get $100 or more in a few hours of work.
---
5. Earn Money By Referring Friends
Similar to sign-up bonuses, these companies pay their users to attract more clients.
So you just earned sign-up bonus and want to make more money, refer your friend with your unique referral code.
Your friend will get a welcome bonus, and you will get a referral bonus.
There are many websites like Acorns, InboxDollars, MyPoints, and Swagbucks that pay their users to bring in their friends and family.
Here are more apps that pay referral bonuses.
Here is one of the examples of how I earn $15 every time I refer someone to Cash App.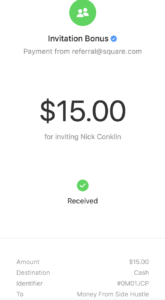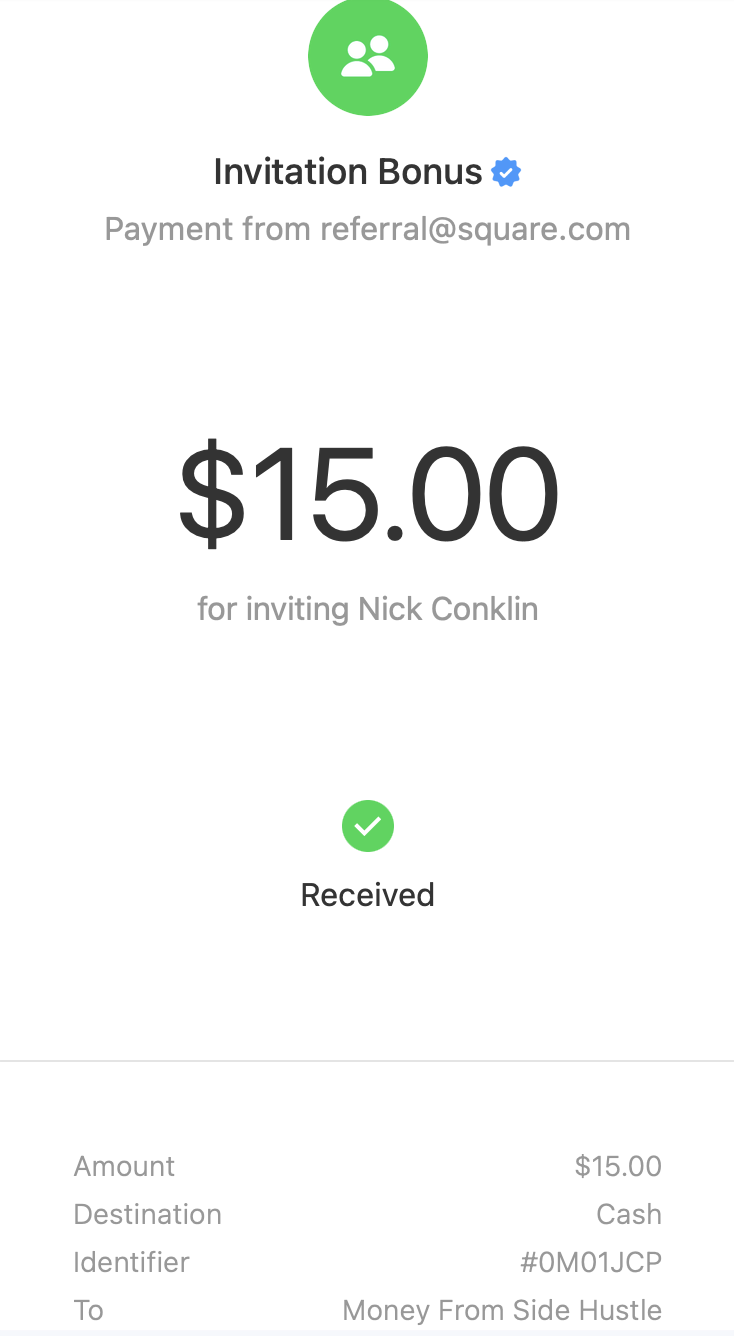 Earning potential: Most of the time, there are no earning limits, so that you can make as much money as per your efforts.
---
6. Virtual Assisting
As the name implies, a virtual assistant is an internet-based assistant in day-to-day tasks. It is one of the in-demand side hustles from home nowadays.
As a virtual assistant, you can select your working hours and use it as a side hustle to make money on weekends.
Virtual assistants take charge of the day-to-day business tasks and can even take hold of day-to-day personal tasks so that clients can keep focused on what's at hand.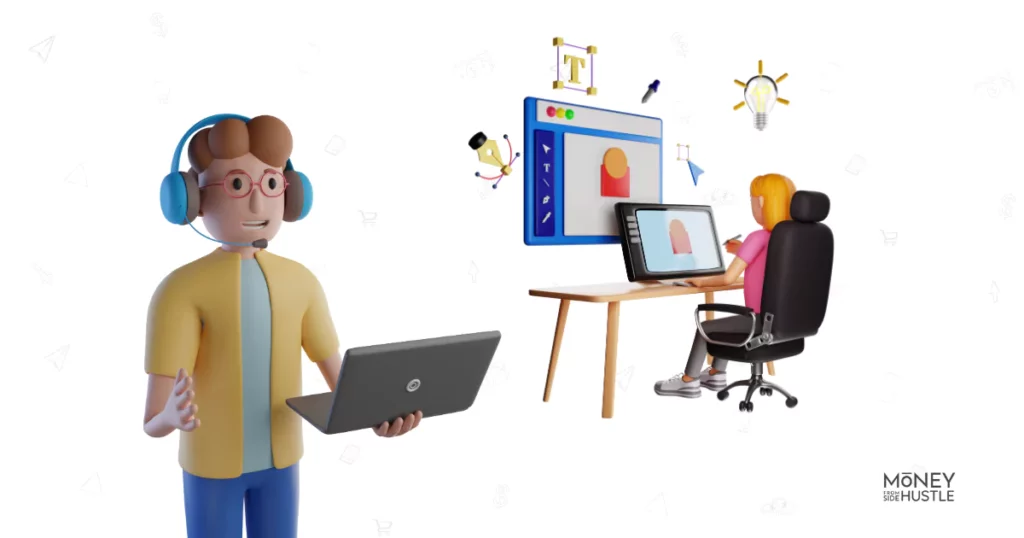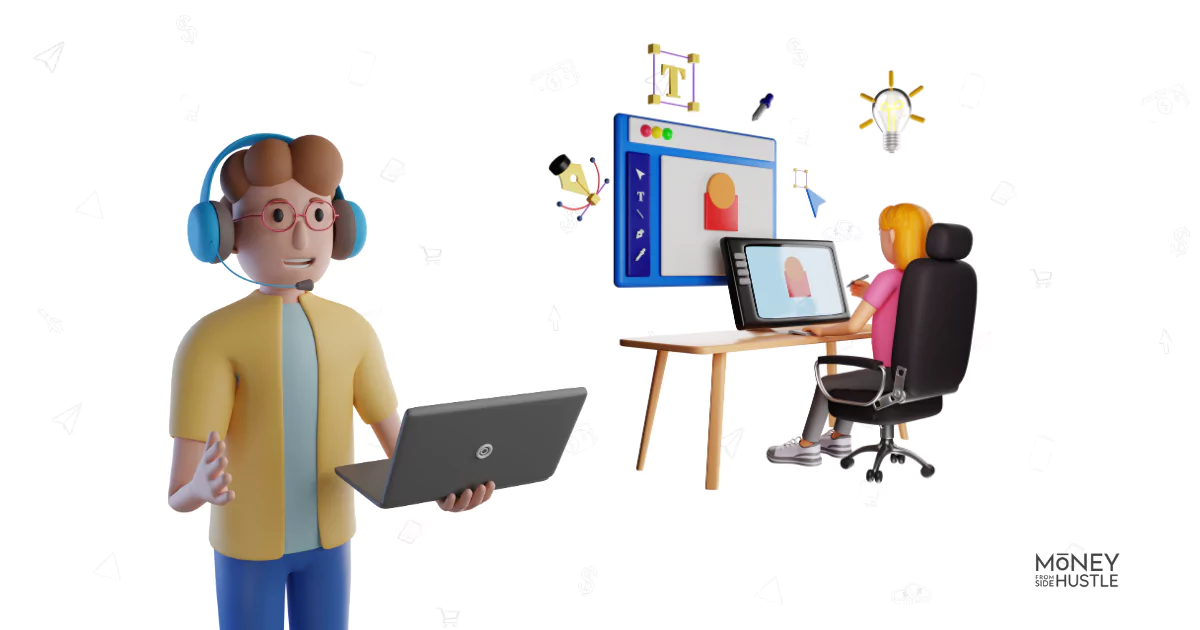 They can send flowers, thank you cards, or even schedule an Uber.
Many companies hire virtual assistants to help with daily tasks.
For example, you can even specialize in fields to get better earning opportunities.
Finance
eCommerce
Writing
Email marketing
Here is how you can become a successful virtual assistant.
Earning potential: Virtual assistants make, on average, $24 an hour, though in the starting, you will make less.
---
7. Social Media Management
You know you can even turn your social media expertise into a legit side hustle from home.
Social media managers are a thing. Not only big companies but every small brick-and-mortar and online business needs social media presence in today's world.
If you know the working dynamics of social media platforms, you can offer your services to local businesses to get in front of more people.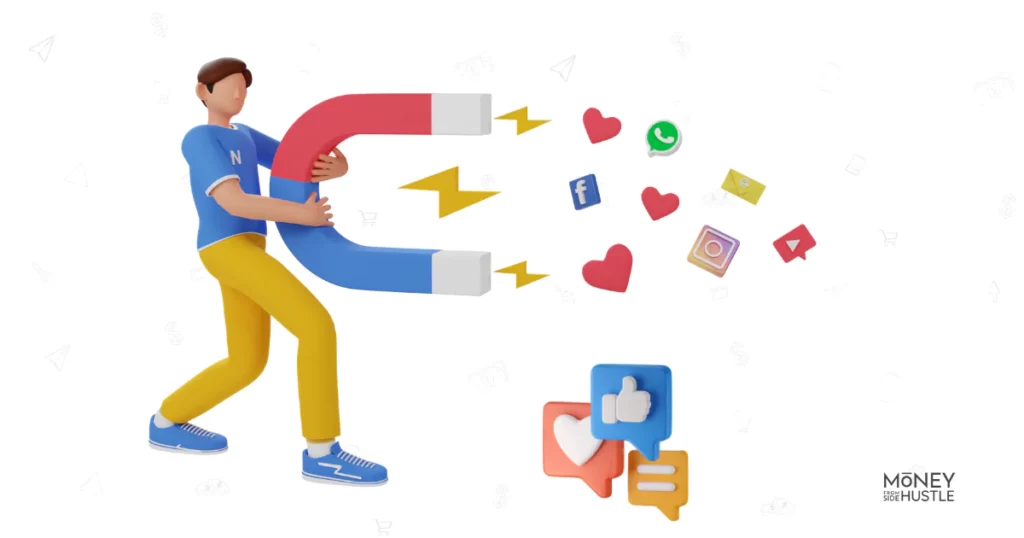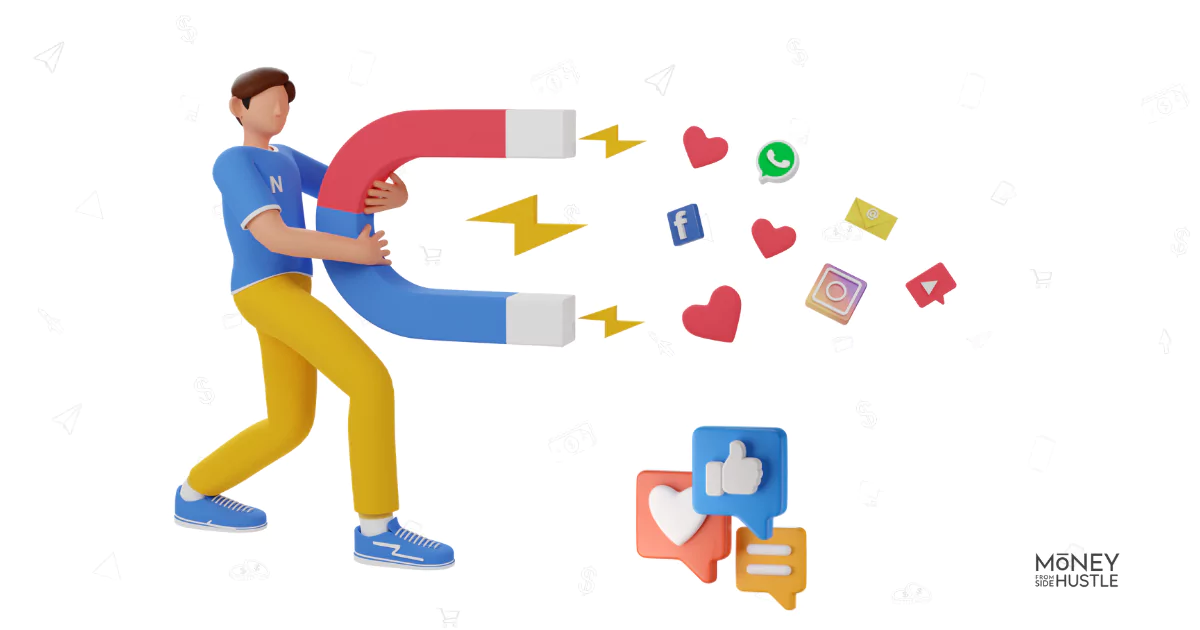 Of course, first, you need to demonstrate your expertise by showing a good social following and reputation.
Here is a step-by-step guide to starting your social media management services.
Earning potential: Median salary of a freelance social media manager is $25 per hour. Without experience, you will start more likely at $15 to $20, but with experience, you can easily charge $50 per hour.
---
8. Affiliate Marketing
Affiliate marketing is when you get paid for referring others to products or services. For example, Amazon pays you when visitors buy products through your links.
Affiliate marketing is generally done through a blog or website, where you can post affiliate links.
If you want to start a blog as a side job from home that will make you money, here is step by step easy guide for you.
You can even make money without a blog using platforms like Pinterest, where you can directly post your affiliate links.
Earning potential: There are many examples of people successfully doing and earning from it. Few very successful people in this field even earn six figures each month.
This may be too much to ask, but certainly, you can make a few hundred to a thousand dollars if you persist. And who knows, if you understand the gist, you can become one of those earning six figures and turn this side hustle into a full-time income.
---
9. Sell Digital Printables
Selling digital products can be a great online side hustle to make money from home.
There are many printables you can sell which does not warrant much experience, including:
Work sheets
Planners
Coloring pages
The best part of selling digital products is you don't have to manage inventory, and there is no hassle of shipping your products.
Anyone who buys your product can download it and print at home.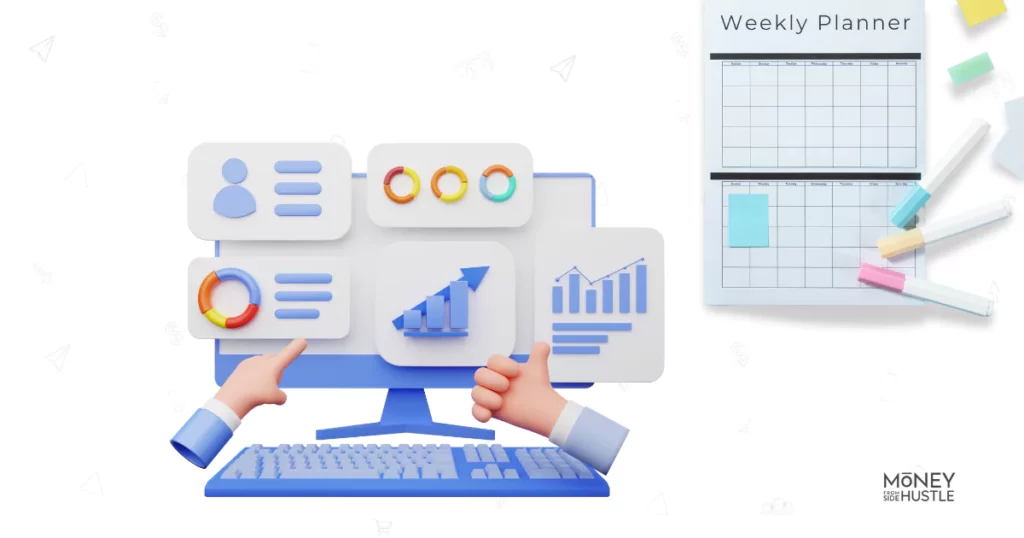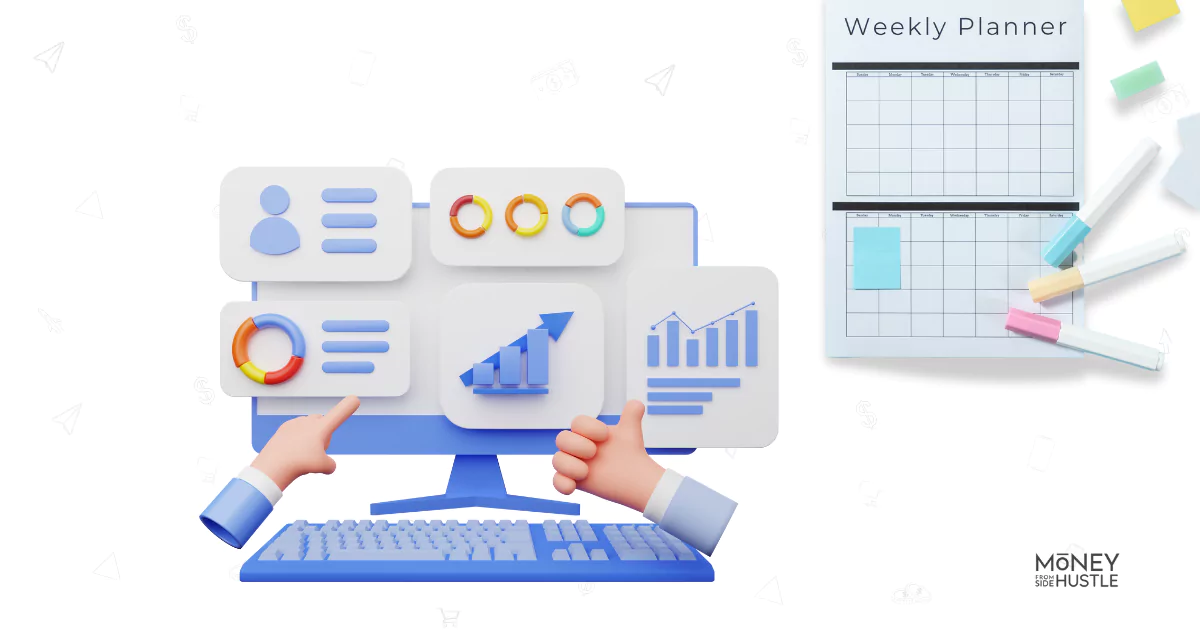 You just make a one time effort to create the product and earn passive money with just right kind of marketing.
The best places to run your side gig of selling digital products are Esty shops and Shopify.
Earning potential: Sara Titus earns millions selling printables, so there is a market for that. If you can position yourself right, you can make a few hundred to a thousand bucks with some effort.
---
10. Data Entry
Data entry is not exactly the highest-paying side hustle out there, but it does the job of getting some extra cash without much effort.
As a data entry specialist, you will be doing the data entry jobs online, and most of the jobs are filling excel sheets with numbers.
You need to be detail-oriented and should not make mistakes.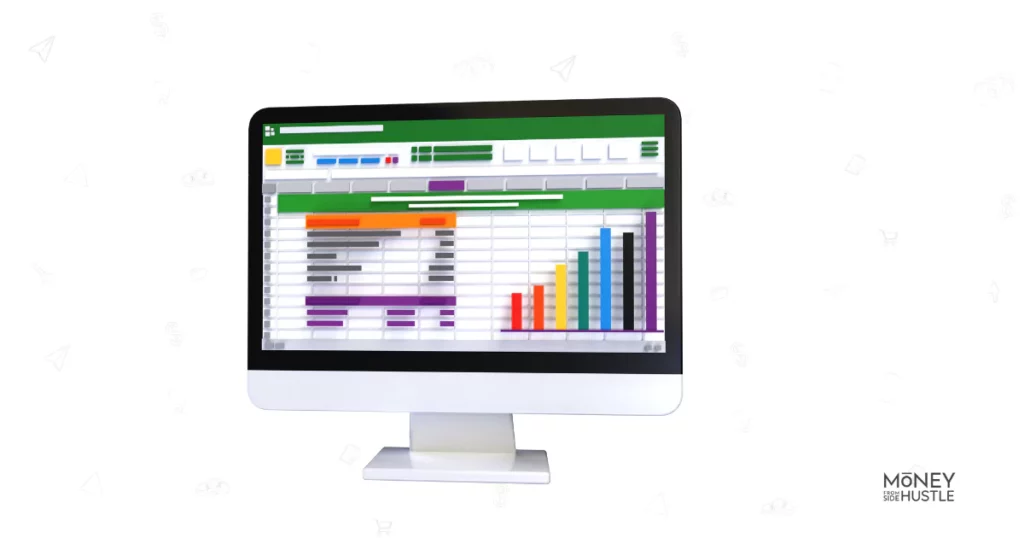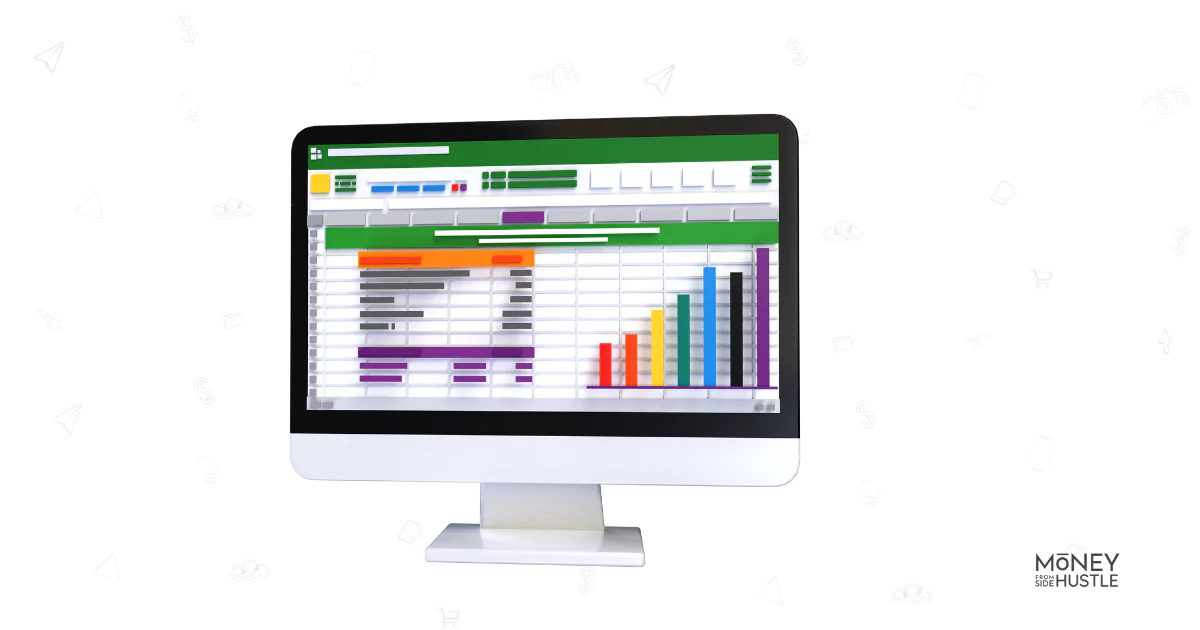 People work as freelancers or contractors in these data entry jobs. Many places like Fiverr and mTurk can be used to find data entry jobs for beginners.
Here is the guide on how you can start a career in the data entry world and find the best places to work.
Earning potential: Data entry jobs can earn you $24 per hour, according to Ziprecruiter. In the beginning, your earnings will range from $8 to $20 per hour.
---
11. Call Center Work
Call center jobs are good for people who love talking to others and can explain things in easy-to-understand language.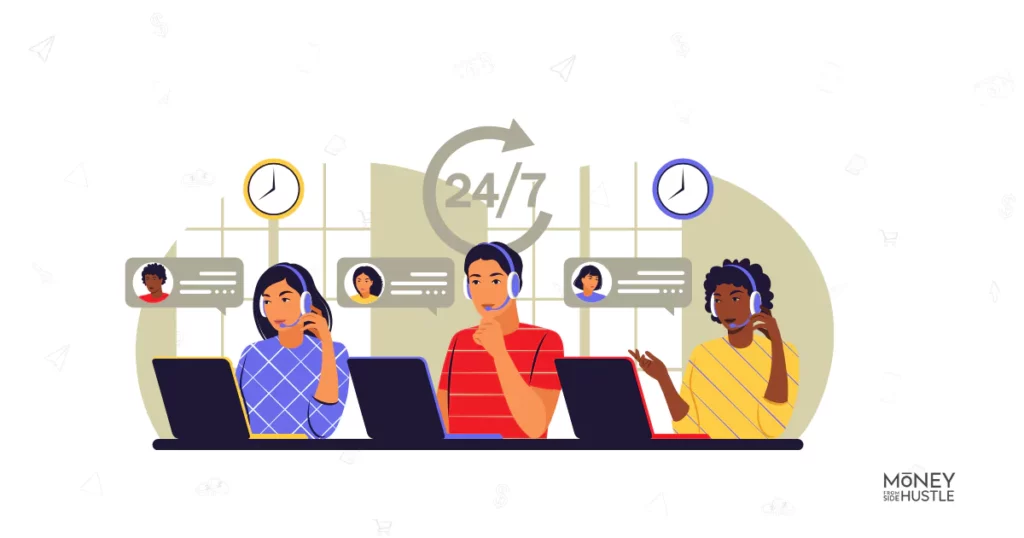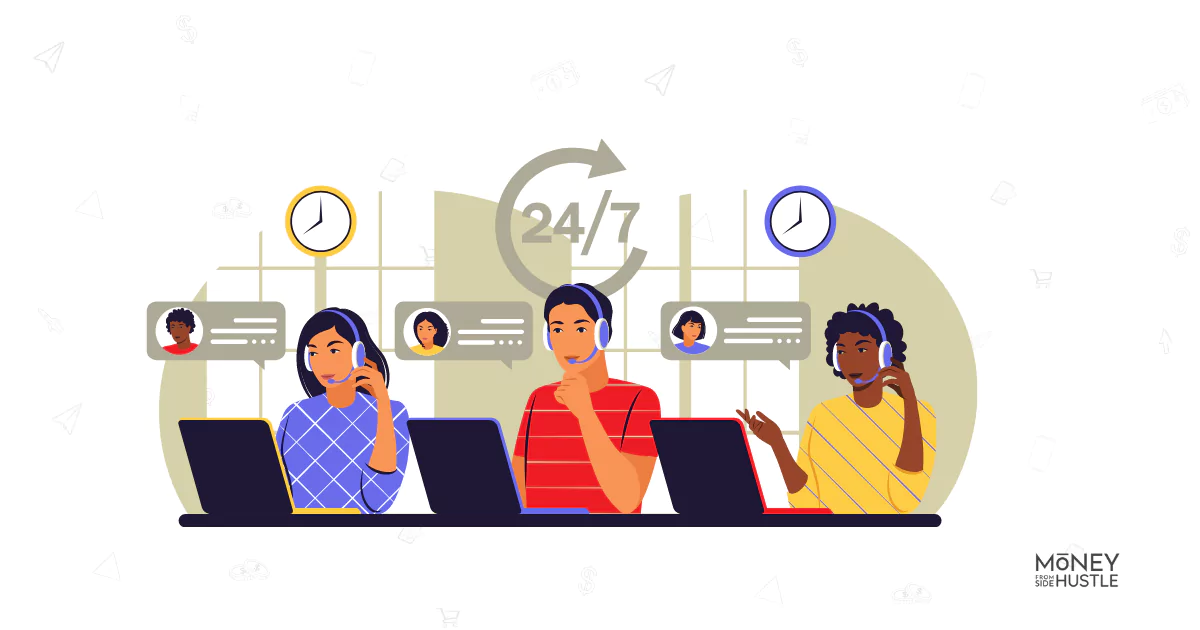 As a call center agent, you will be dealing with a variety of things, depending on the company you are working with.
Helping in orders
Handling complaints
Technical help
It is flexible work, and you can work on this side hustle from home in a quiet room just with a computer and internet connection.
A few companies require you to have a landline.
Earning potential: A call center operator typically makes $15 per hour.
---
12. Social Media Influencer
Other than becoming a social media manager, you can make money by using your social following as an influencer.
Social media influencers are followed by many people and they influence their decisions to buy or consume products.
To become a social media influencer, you need to first create a targeted social following based on your interests or expertise. For example, if you love skincare, share your tips and tricks with people, and anyone who finds them useful will start following you.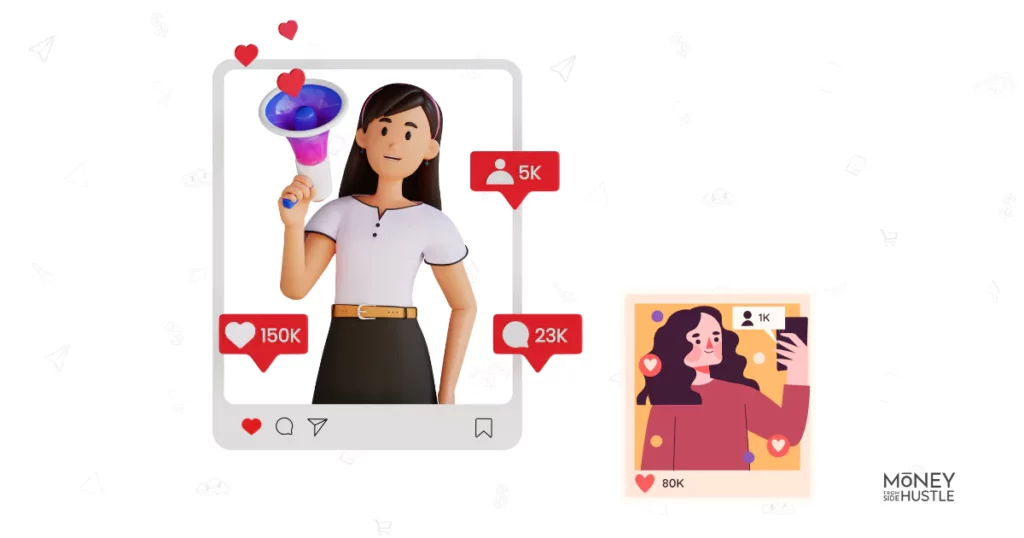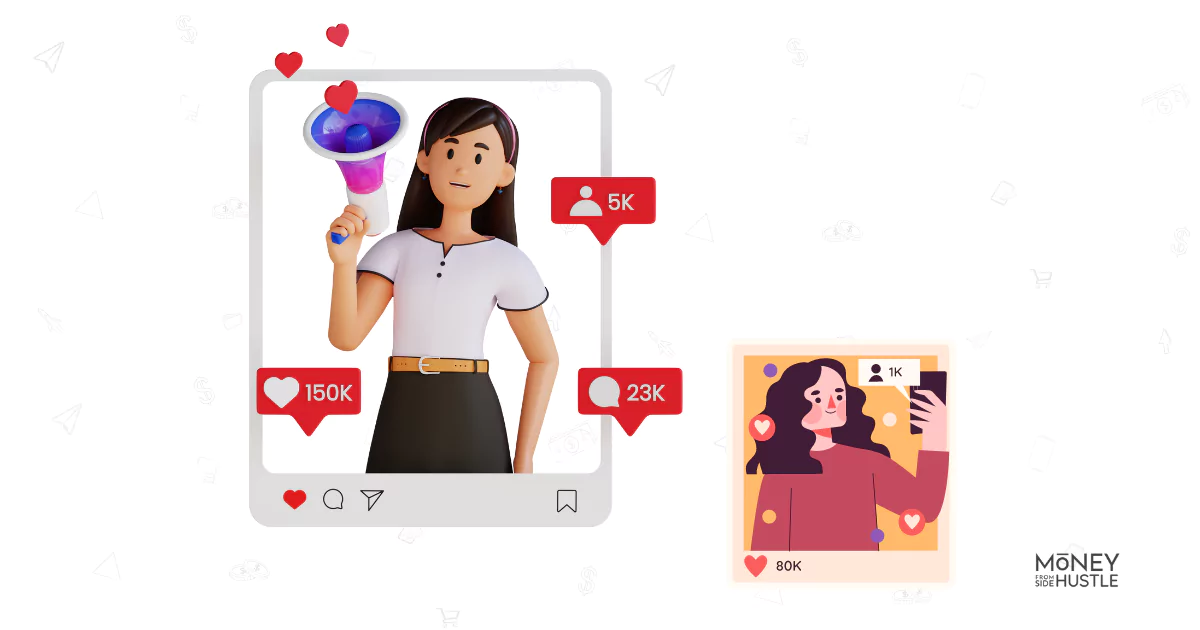 When you get a good social following, many brands will flock to you to advertise their products with your audience.
You can make money with sponsored posts and affiliate marketing, and don't forget all the free stuff you will get.
Earning potential: Social media influencing can be a lucrative side hustle when you get a large number of followers. You can make, on average, $100 per post if you have 10k followers, so work your own math.
---
13. Amazon FBA
Amazon FBA (Fulfilled By Amazon) can be a great side hustling job that pays well.
You just need to list your product on the Amazon website and send your products to the Amazon warehouse, and everything else is taken care of by them.
To get started you need to create a seller account.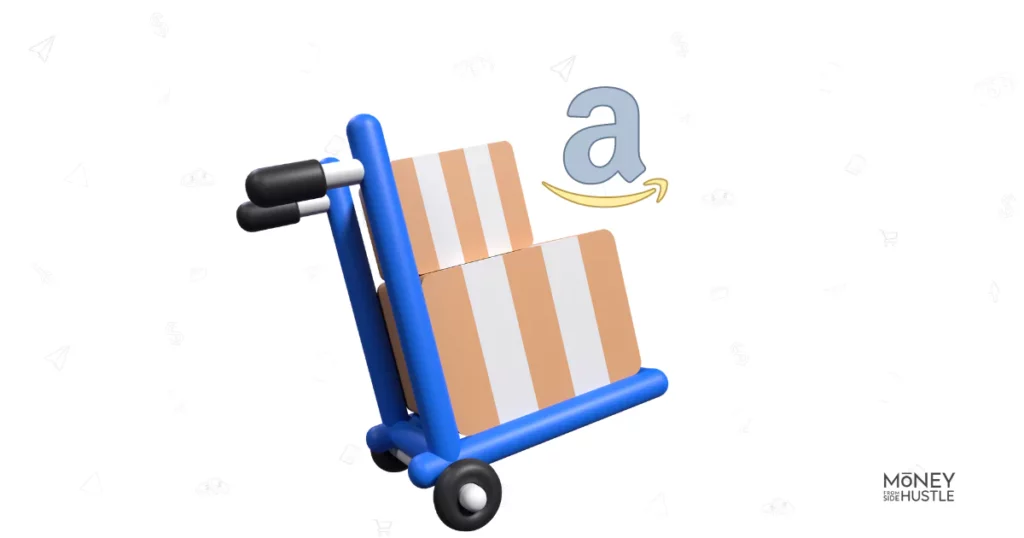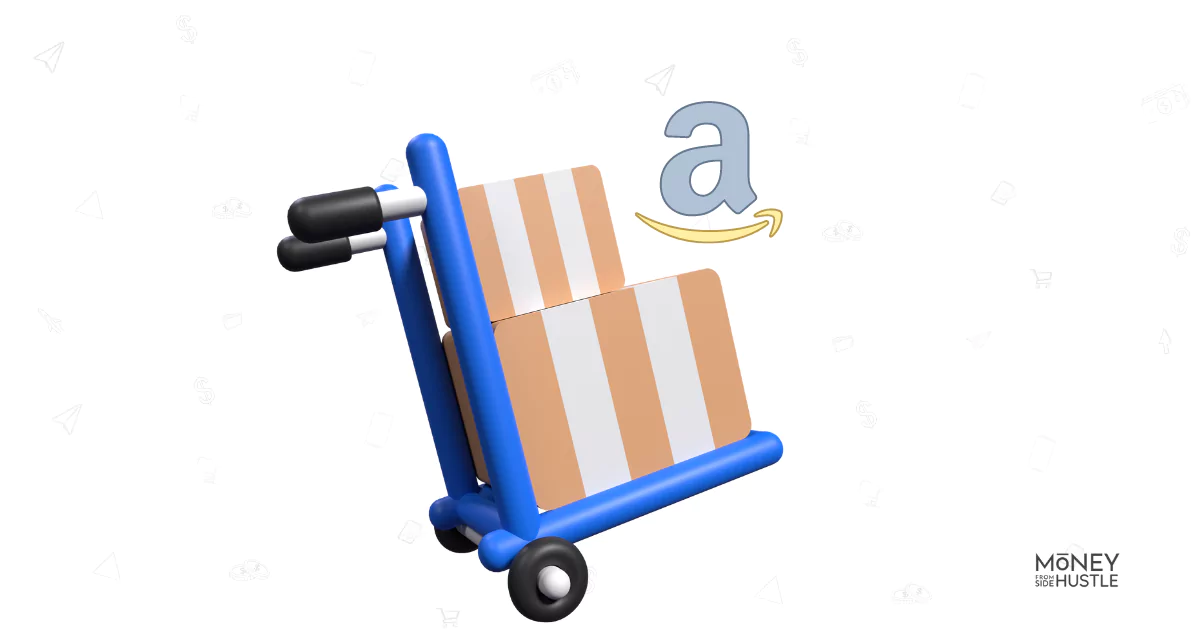 Before jumping in, first, do some research about the products you are going to sell. What are your competitors, and at how much price are they selling?
Amazon does shipping and fulfillment, you you can focus your attention on product procurement and other important things. For their services, you need to pay extra fees for storing inventory and a fulfillment fee.
With a little research and some effort, you can create a successful side hustle selling things on Amazon.
---
14. Test Websites
Companies hire people to test their websites, where the tester has to look for user-friendliness and page link accuracy.
These testing jobs are important for big websites as they don't want to leave anything to chance.
A bad bug can affect thousands their users and potential revenue.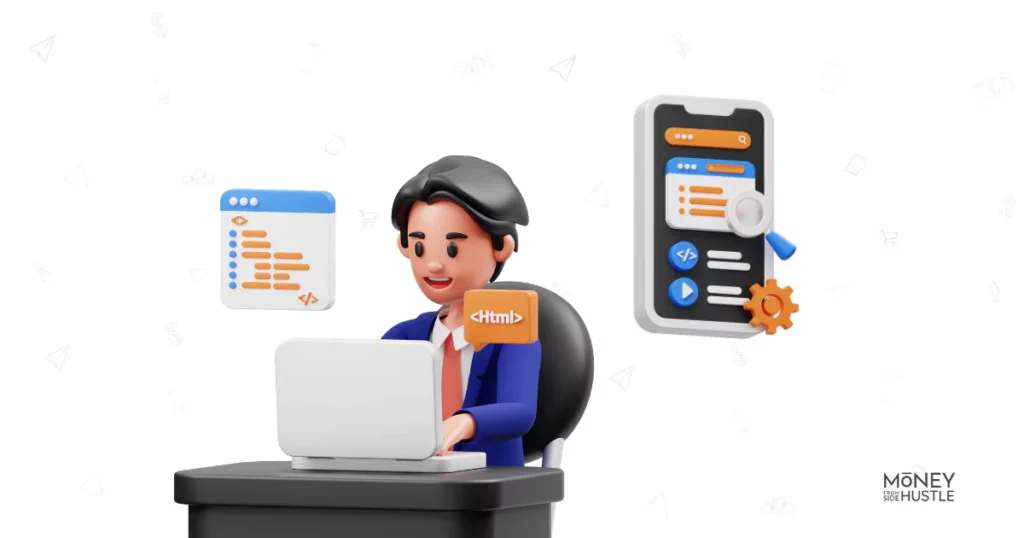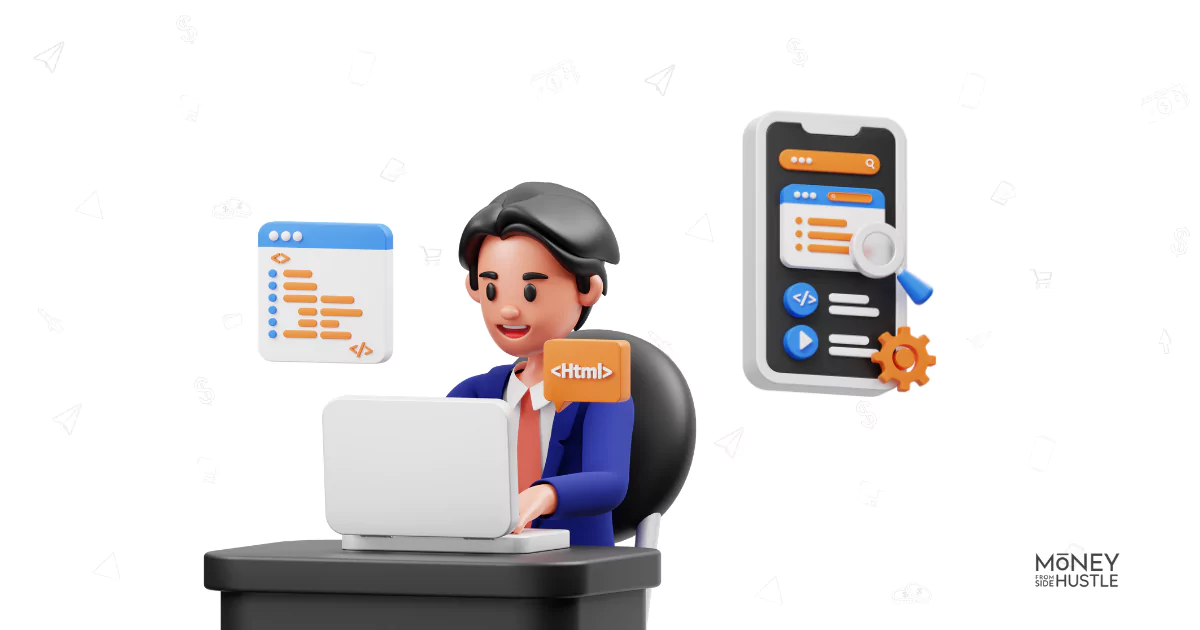 Before making a big change, they test them with freelance testers. Every job comes with a set of instructions and tasks to do. If you are selected for the job, you need to perform the tasks and submit the detailed report on time.
If you're interested, check out these websites that offer website testing jobs.
This unique side hustle can make you flexible money sitting on your couch.
Earning potential: An average website tester makes around $26 per hour, according to ZipRecruiter. In my experience, if you take into account the time for job applications and preparing reports, you will most likely be making around $15 per hour.
---
15. Sell T-Shirts With Your Design
If you're creative and like to design things, this may be a good side hustle to make money from home. Check out the site called CafePress.
On CafePress, you can publish t-shirt designs that you create. When a customer purchases a design, you earn a share of the profits.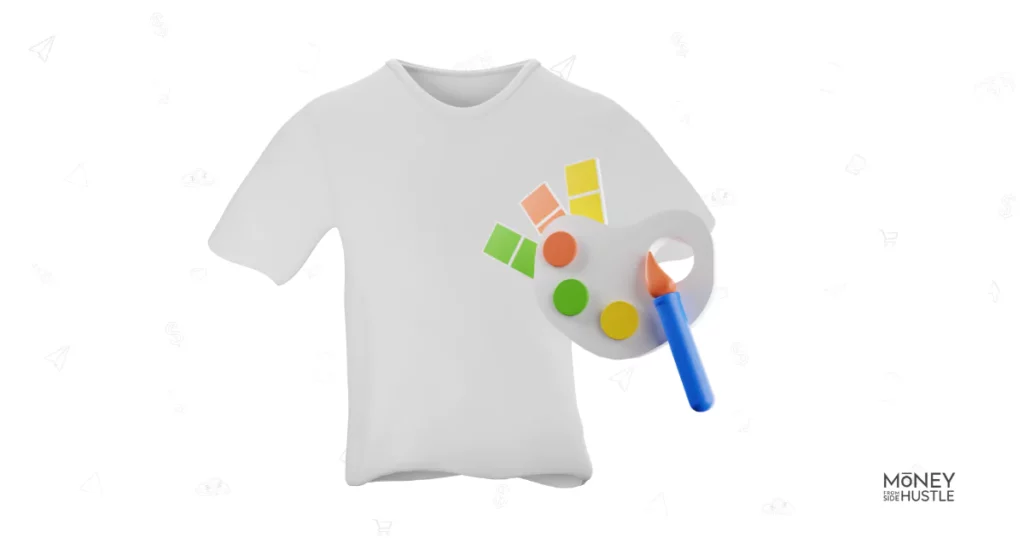 CafePress prints and ships the order to the buyer!
So, you only have to upload designs. In short, this can be one of the easiest side hustles to make extra money from home legitimately selling t-shirt designs.
No keeping up inventory or hassle of shipping and returns.
Other items you can sell on CafePress are:
Stickers
Home Decor
Drinkware
Stationery
Now, you can spend more time designing and less time selling. To sell more designs, a second site to try is Redbubble. Or, you can try selling on both to reach more buyers.
---
16. Use Cashback Apps
Here's the tip for this one, only buy products you usually buy. And don't buy things just because they're on sale.
Otherwise, you spend money on things that you don't need. The goal of joining cashback apps is to save money, not spend it.
You can save significantly by signing up on cashback sites such as iBotta.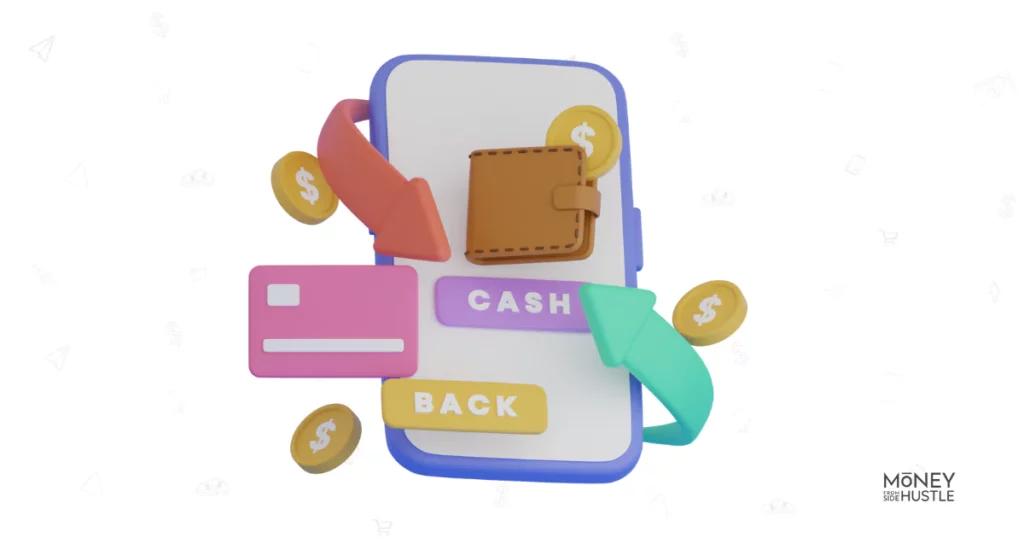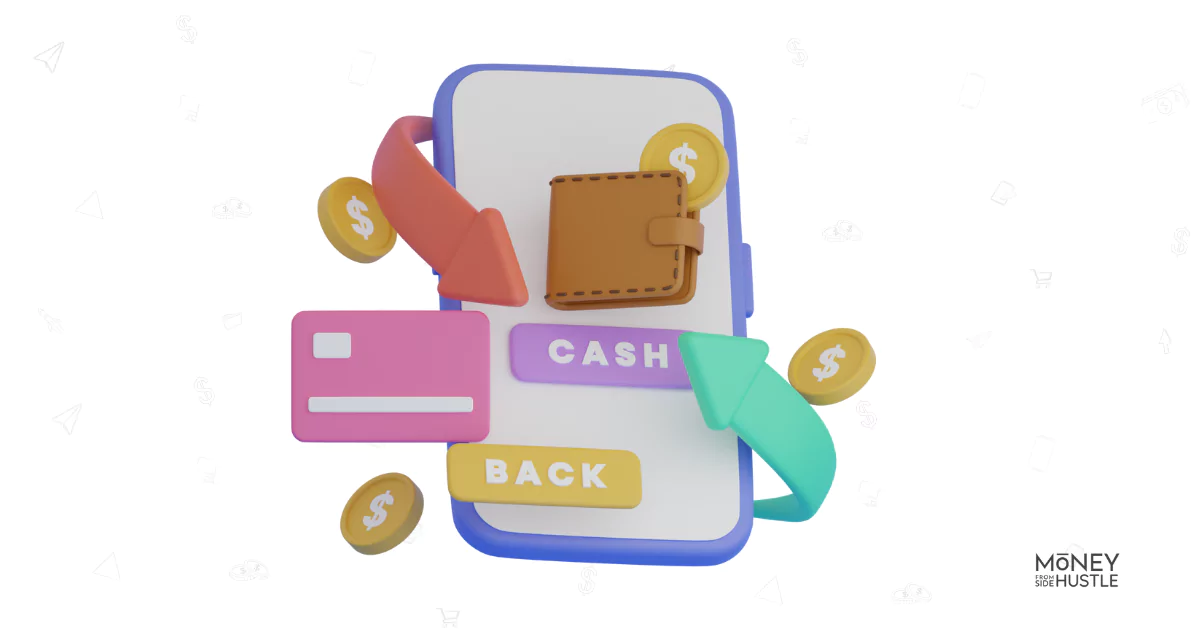 Plus, you can use a free app called Earny. This price-tracking app negotiates a refund if something you buy goes on sale.
On Amazon, when something goes on sale and the price comes down, you can claim a refund.
You can even get Amazon credits for late deliveries on your prime orders with the help of this app.
---
17. Become an Online Jury
You can become an online jury is an interesting side hustle to make some money while exercising your brain muscles.
Many websites like eJury help you participate in these mock legal cases.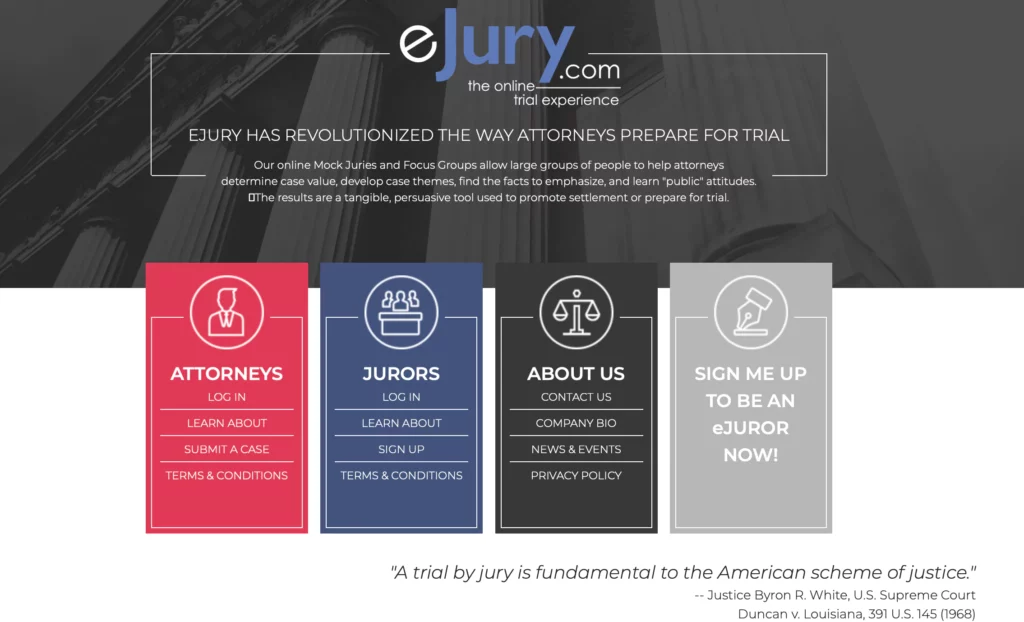 These mock trials are done by market research companies or legal consulting firms for research purposes and do not have any legal bindings.
You need to sit through all the proceedings and assess all the evidence like a real case, and you will be asked a set of questions at the end of it and provide your decision.
For your time, you will be paid in PayPal cash or gift cards.
Earning potential: You can expect to make $5 to $50 per mock, depending on the time required and platform.
---
18. Peer-to-Peer Lending
Nowadays, it's easy to help out others who need money. And, you can earn a decent return on investment.
This is because you skip the bank to lend money. Some websites do the work of the middleman and give you a decent interest based on your risk appetite.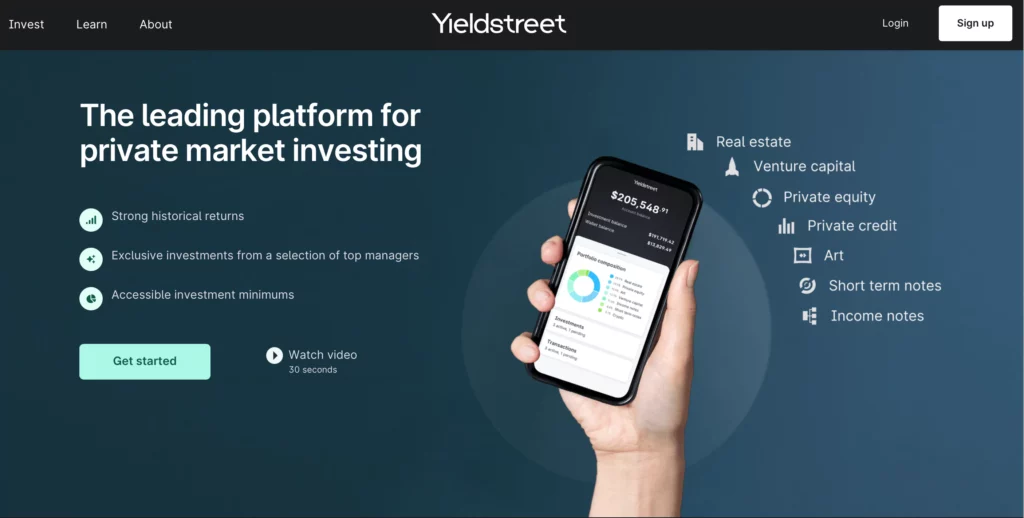 The best way to do this is to take the middle road with average risk and get sufficient returns.
You can join Yieldstreet to do just that by opening an account.
Online Side Hustles That Require Experience
These online side hustles generally pay more, as you need to have some sort of experience to do them. Most of them as also viable full-time career options.
If you are looking to transition your side hustles into full-time jobs down the road, then choosing these side gigs can be a better option.
19. Freelance Writing/Editing
If you are good at writing but don't want to get into all the hard work of starting your blog, then you can earn instant money by writing for others.
Freelance writing is real; other people pay you to write for them. Most successful bloggers hire freelance writers to write articles for them because managing a big website is a huge task.
You can start this side job from home and work at your own pace.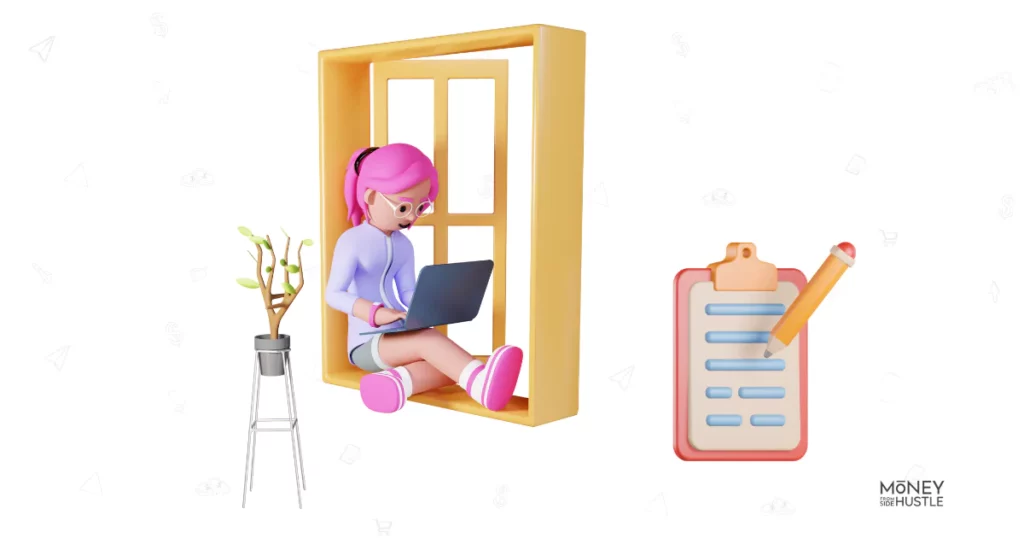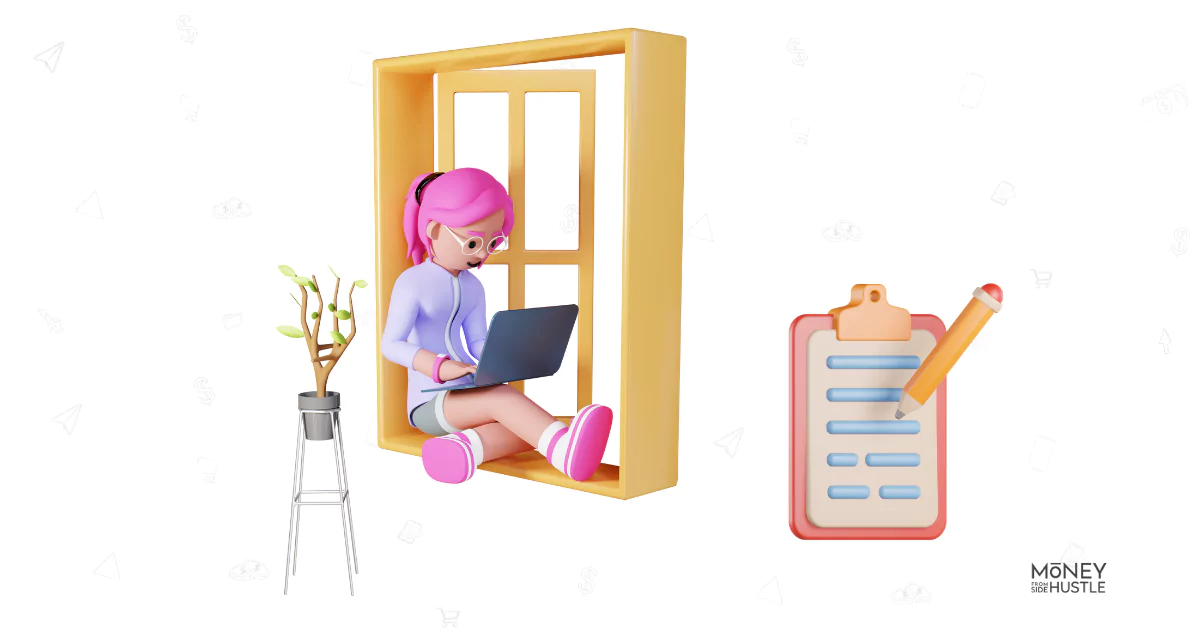 If you have the will and skill to write, then freelance writing could be the perfect option for supplementing your income. And you can make extra money online from home legitimately.
To help you connect with clients, try Fiverr, Upwork, or Contently. On these sites, clients are looking for content-writing experts like you.
You have to create a profile and write some samples; if your writing skills are on par, then you are ready to make some side income.
Check out this guide on starting a freelance writing career.
Earning potential: Pay can vary by client and article length. People in starting to make between $5 to $100 for a piece of content. How much you earn will depend mostly on your experience. The median salary of a freelance writer is $33 per hour.
---
20. Web Design
If you know how to design websites, you can start a lucrative side hustle. Plenty of blogs and company websites are in immense need of a new design.
By making a website inviting, people are more likely to visit and stay there. When site traffic grows, you might earn a bonus. And you can increase your rates for new clients.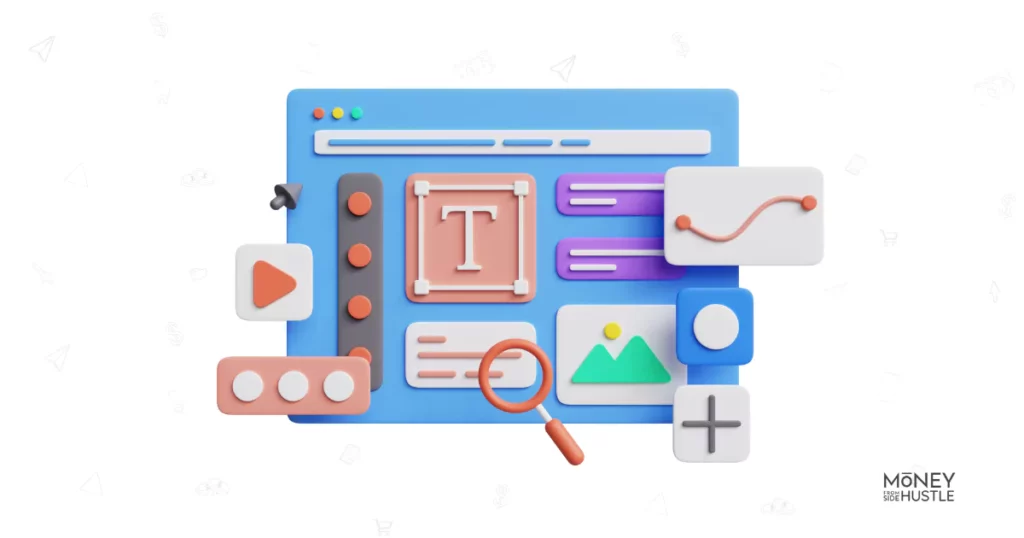 If you run a website and know to design, consider starting your consultation services to earn some extra money online from home.
Being proficient in code like HTML and CSS can set you apart from the competition.
Earning potential: Median rates for freelance web designers are $21 per hour and range from $15 to $30 on Upwork.
---
21. Online Tutoring
Websites like Skooli, Tutor Me, and Tutor.com help you with the resources to start online tutoring as a side hustle. You could also search for online tutoring jobs on various other sites like Upwork, Freelancer, and many more.
This can be an easy side hustle from home if you are comfortable with teaching.
It's easy to teach subjects like math or science to younger kids. Also, you can teach a language if you're bilingual or multilingual.
You can even teach higher-level students if you are an expert in some subjects.
You can teach predefined English courses at Magic ears to kids aged 3 to 12. This is an easy and fun side job for people who love teaching from home.
Earning potential: Teaching on websites like Tutor.com can get you $30/hour, and for advanced subjects, you can earn $50 to $60 per hour. Teaching English to kids can earn $17 to $23 per hour.
---
22. Online Course Creation
If you are a subject expert, then you can charge others to teach! In a few cases, you don't even have to be an expert. You just need to have enough passion for the subject to do through research and make easy-to-understand guides.
Teachable is the best platform for creating online courses.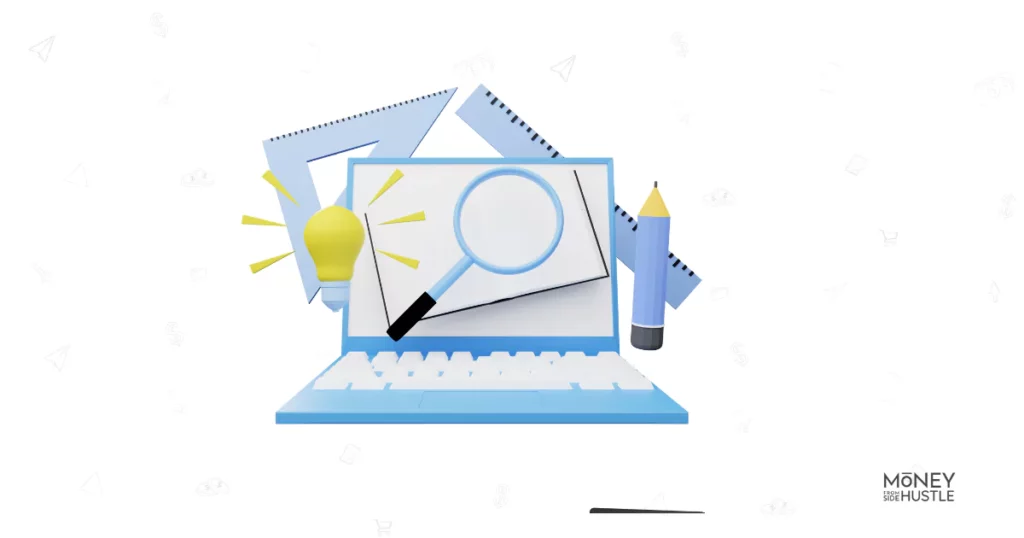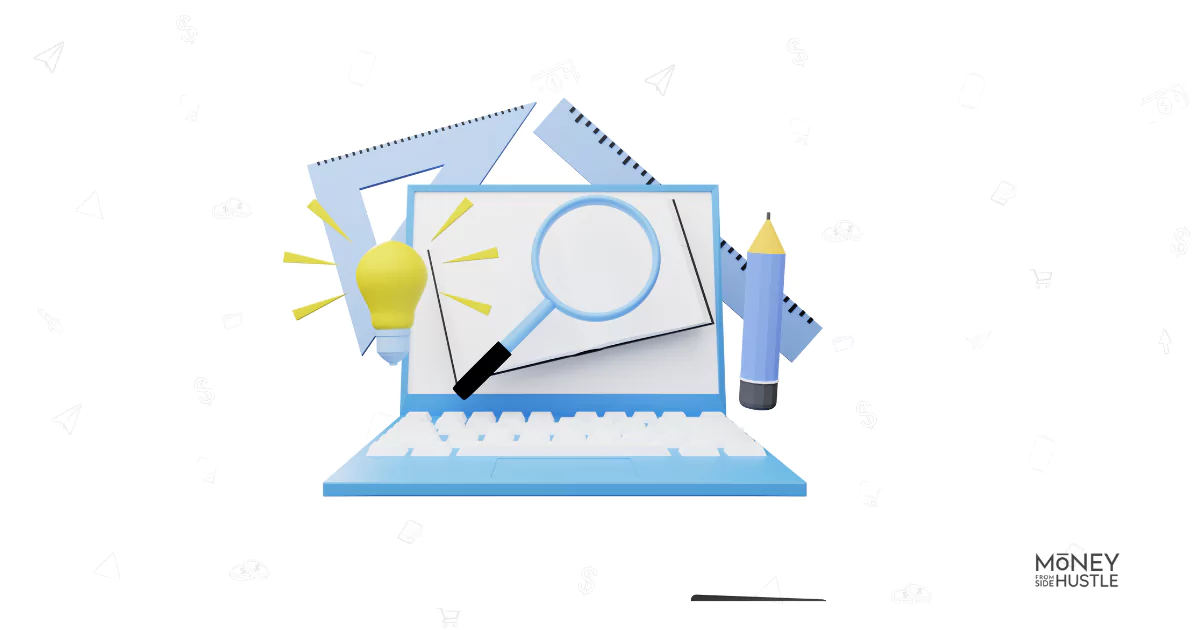 You can also create and sell your video courses on online platforms like:
Skillshare
Udemy
Your website
If this interests you, invest in a camera and microphone.
This can be a good way of making extra money online from home on the side and generating a passive income stream.
---
23. Transcription Services
What are the good side hustles to start from home with little money? Transcription can be your answer!
This job requires translating audio or video documents into text form.
Many industries, like medical and legal, use transcription services regularly.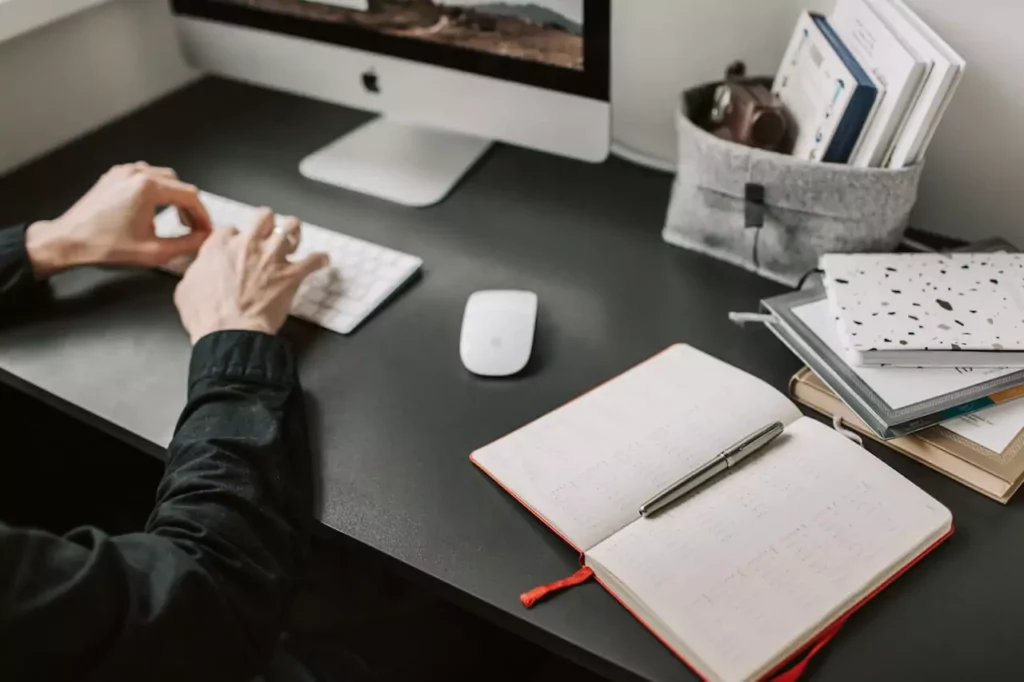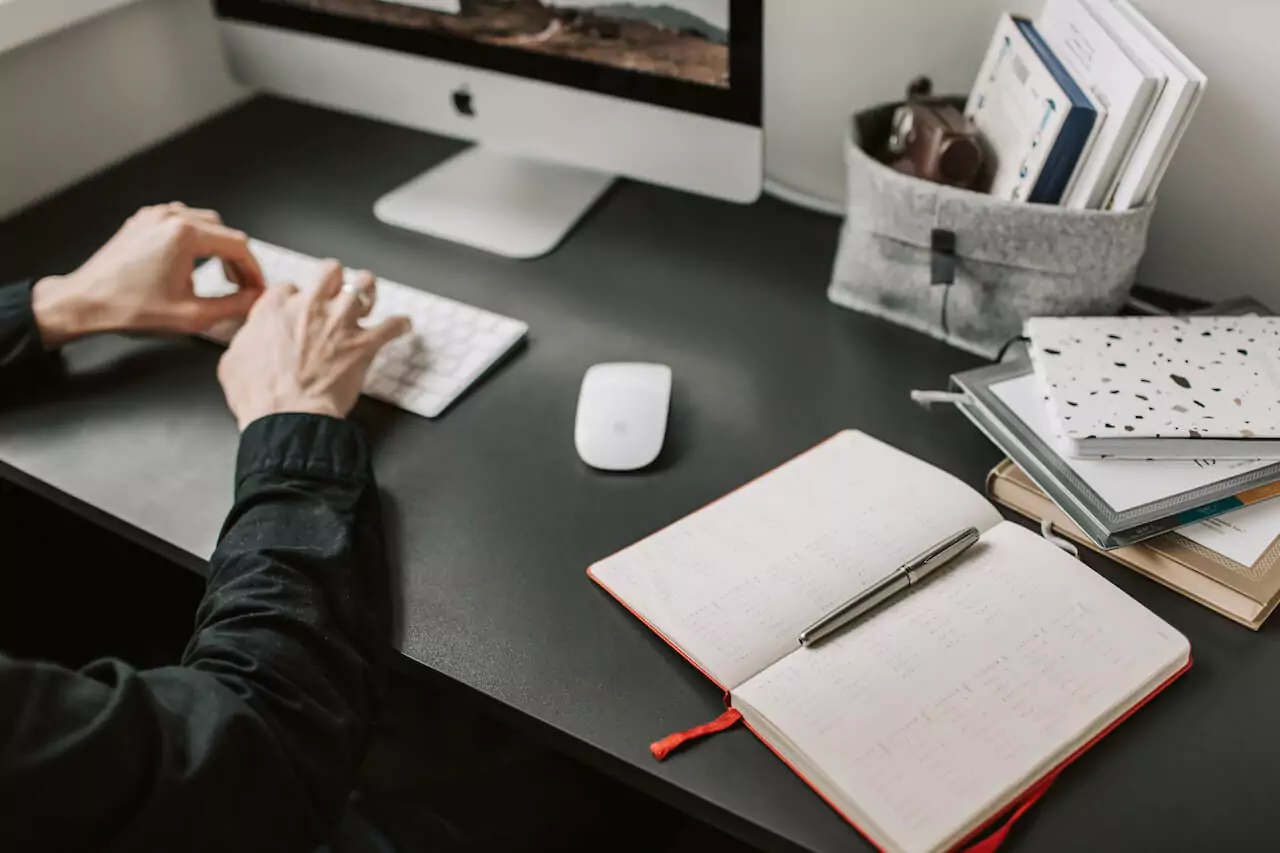 You need to have a basic understanding of the terminology used in these industries to get started.
The best part of this job is that it is flexible, and you can fit this side hustle into your schedule along with your other commitments.
To get started, you can use these resources to get a better idea.
Earning potential: Freelance transcriptionists can make around $21 per hour from their work.
---
24. Proofreading Jobs
If you are good at finding small mistakes in others' writing, this might be the best side job from home to earn good money.
You can also start proofreading from home in your free time. Many places hire proofreaders. But the most challenging part in starting this side job is the starting because getting clients at the start is difficult.
If you want to start this side hustle, I highly recommend listing to this 75-minute free workshop where Caitlyn talks about the basics of starting this job.
She has years of experience proofreading part-time and has taught thousands of others to earn money from proofreading.
Earning potential: Proofreading is a good career option where the average salary is around $52,000 per year or $22 per hour.
---
25. Become a Bookkeeper
You can do bookkeeping for small businesses as a side hustle from your home to earn extra money.
This job needs you to track and recode financial transactions accurately for businesses.
You don't have to have an advanced degree in accounting. If you are good at keeping everything organized, this can be a good idea to earn extra money with a side hustle from home legitimately.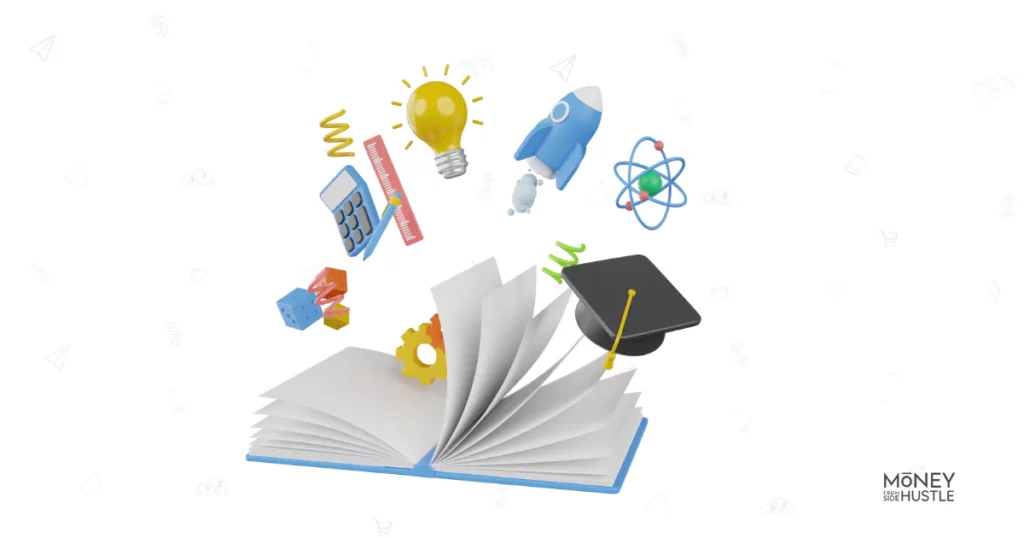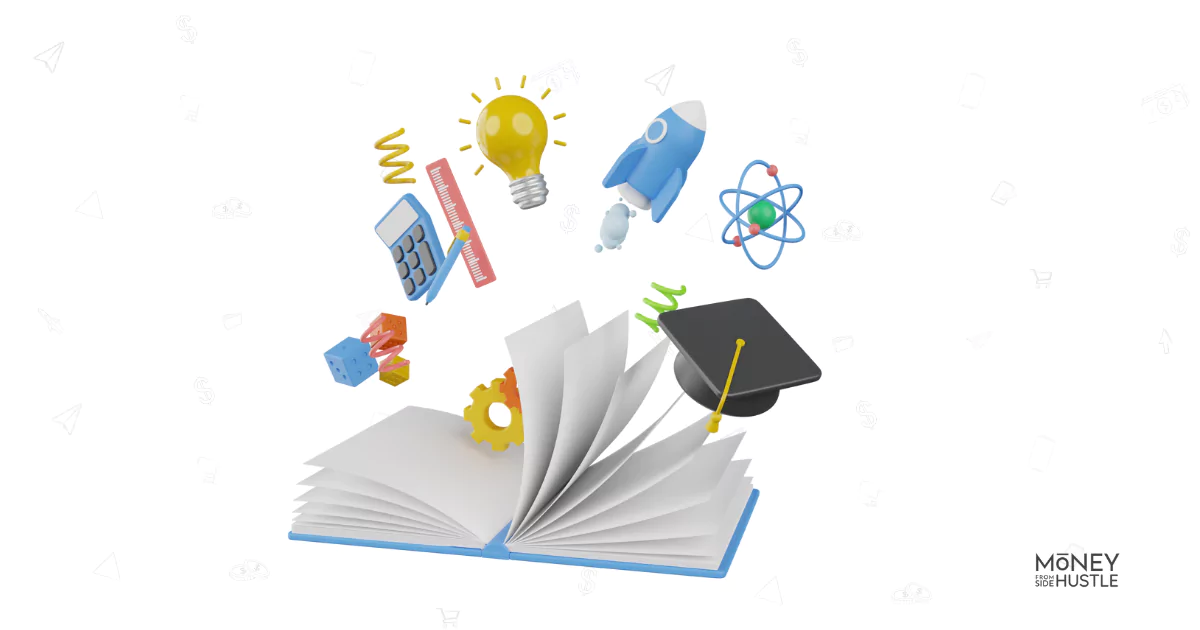 You can even specialize in a specific industry or a particular type of software like Quickbooks to mark your expertise.
Great side job from home for account students with experience as bonus.
Earning potential: Median salary of freelance bookkeepers is $23 per hour.
---
26. Create and Sell an App
If you know how to program software, develop a new app or software program. The app can meet business or personal needs.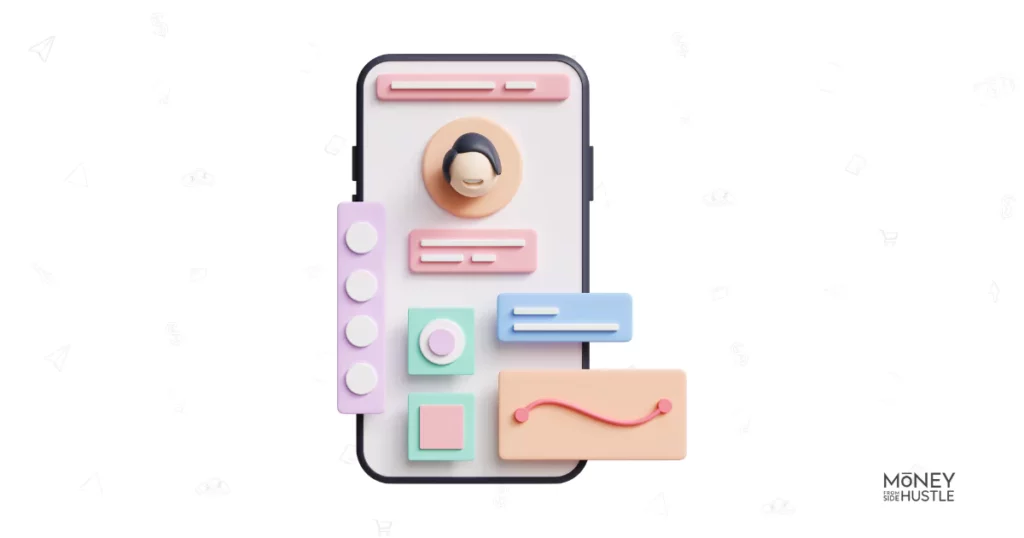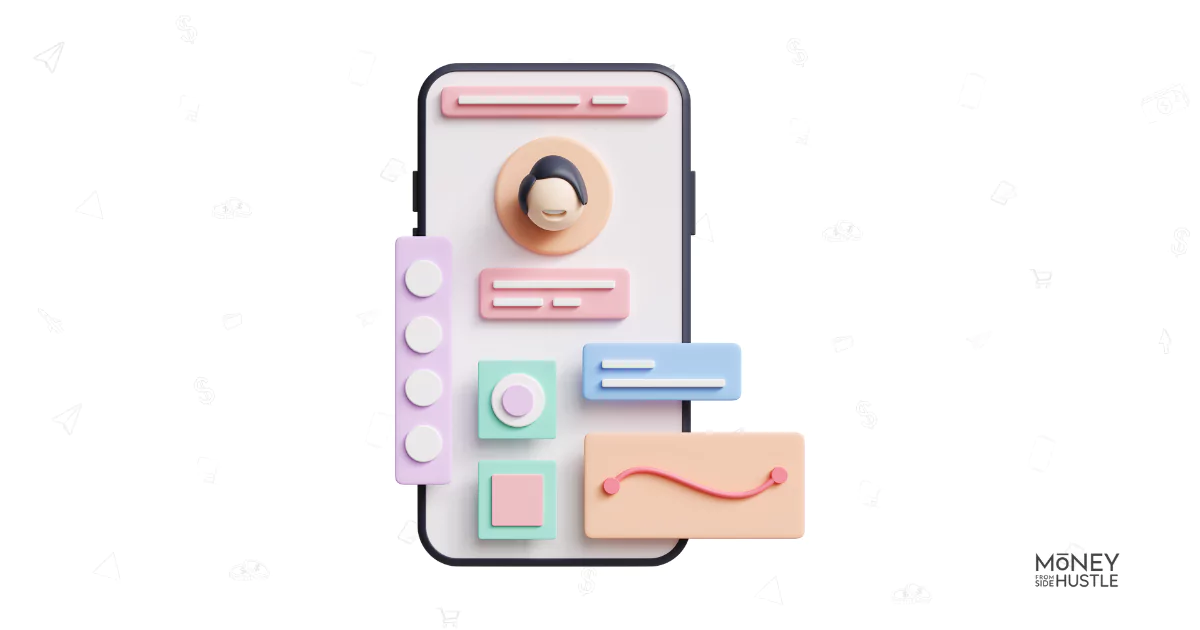 The important part is getting and implementing the idea.
To get ideas, check the app store to see trending apps.
Coding and graphic skills are also required to get an app in a working state. It is challenging work for most of us, but people with full-time developer jobs can start doing it as a fun little side hustle project.
---
27. Offer Webinars or Online Workshops
This is like online teaching, but here you are selling one-time advanced training, either one-way lectures or through two-way interactions.
You need to be knowledgeable about a subject to create deeper teaching material.
Creating demos and tutorials are parts of these online workshops.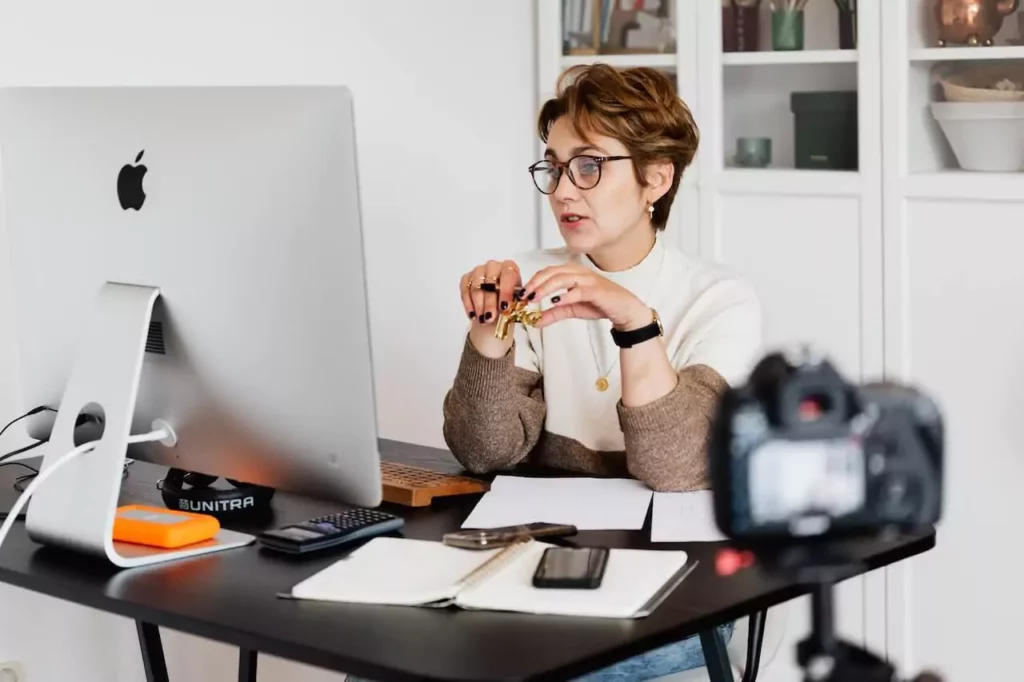 You can make money in different ways like:
Registration fees
Sponsorships
Selling related products or services
You need to promote heavily on social media or to your email list if you have one to successfully organize an online workshop or webinar.
But once you have done it successfully, you can keep on running this side hustle with just minor modifications from time to time.
Creative Side Hustles
The jobs under this category tap into your creative side. These fun hobbies of yours can be turned into side hustles that pay well.
Other than bringing financial stability, they also help you explore your creativity.
28. Youtube
Several people make extra money from home legitimately every day by posting YouTube videos. Such videos teach viewers something new, and they are eye-catching.
If you were looking at how to earn some side income or generate a passive income source, then you can start making some creative videos as a side job from home.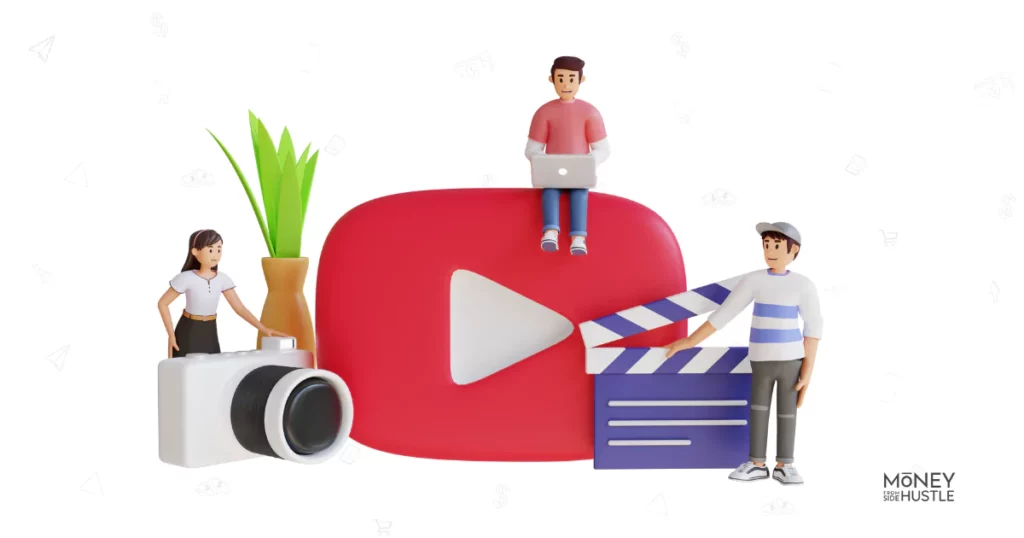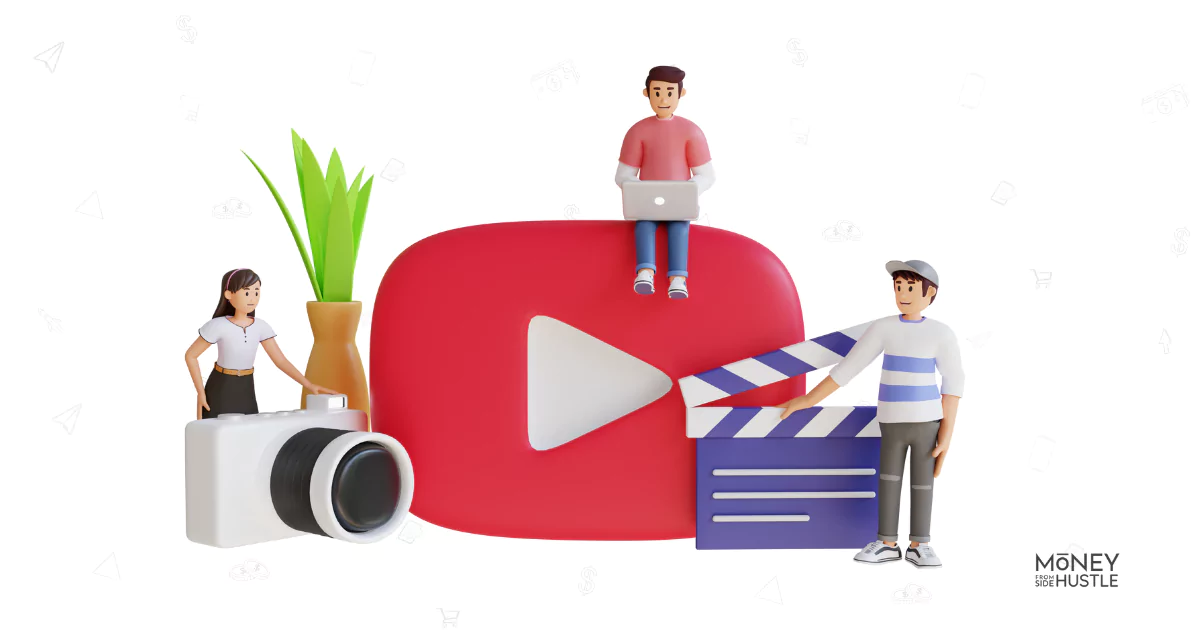 There are endless topics, and you can start a youtube channel on almost anything, and there will be an audience. For example, you can start a channel on:
Excel
Your hobbies
Photoshop
Woodwork
WordPress, etc.
Make a list of skills that you can teach others and start a channel. This is one of the high-paying side hustles from home.
---
29. Video Production/Editing
While making videos for your Youtube channel is most rewarding, but it takes time, from months to years, before you see a single dime from your efforts.
Meanwhile, if you want to make money fast using your creative video ideas and skills, producing content for others who are willing to pay for it is a pretty good idea.
In today's world, video content is in high demand, and many individuals and companies with good revenue are willing to pay top dollar to creators for their content needs.
You can create social media content or promotional videos, to name a few.
Plus, many Youtube aspirants don't know video editing that well, or they are too busy creating content that they hire the job of video editing. Editing videos is an essential part of video content production, and if you know how to do it perfectly, there is always demand for your skills.
You can make long-term contacts for regular work and this easy side hustle for extra money.
Earning potential: Beginner video editors can charge $25 to $45 per hour based on the complexity of the project.
---
30. Graphic Design
Graphic designing skills can be applied to a variety graphic of industries, and you can work on creating eye-catching logos or informative promotional material.
This skill is in high demand, and there are many resources to get started.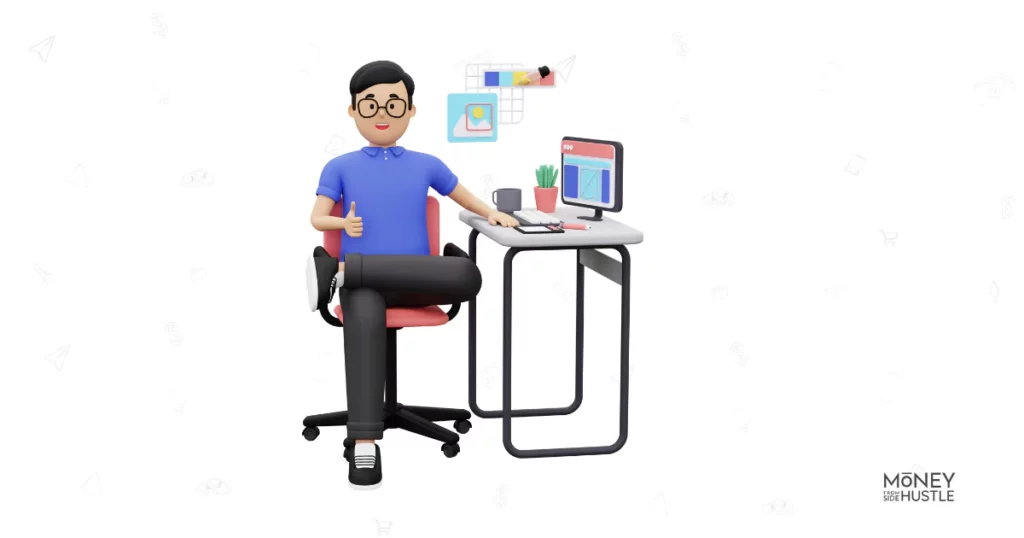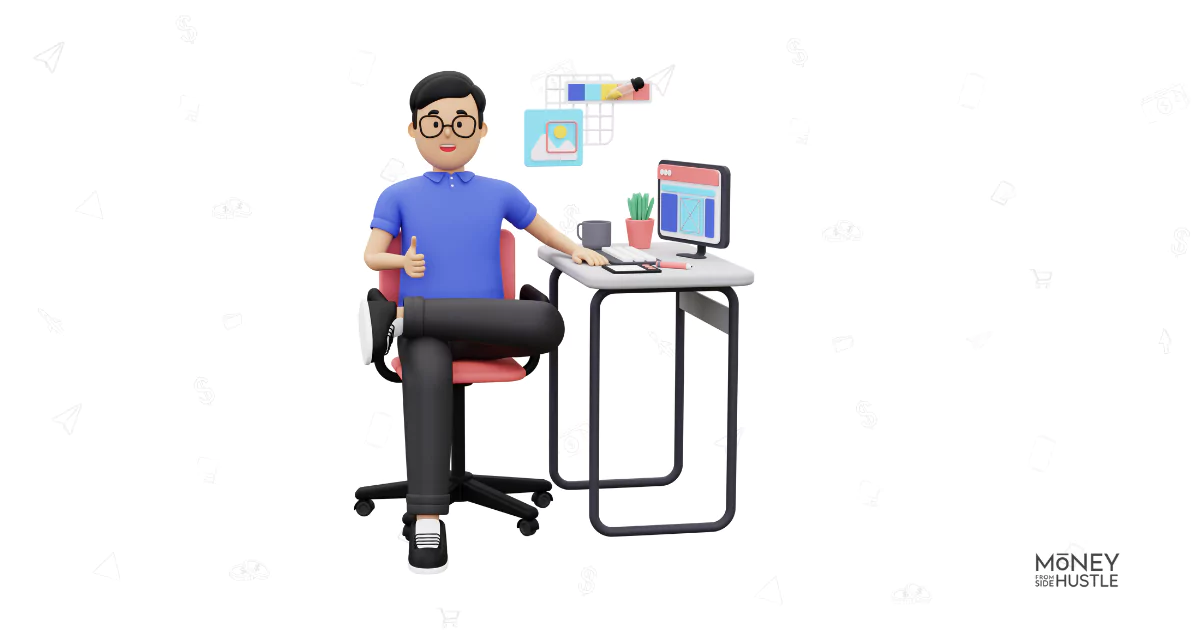 Even amateurs can start tapping into their creative potential with free software like Canva.
As a freelance worker, you have the independence and freedom to choose your projects and timings.
By developing the right skills and gaining experience, you can turn it into one of the highest-paying side hustles.
Earning potential: You can expect to make around $28 per hour after some experience.
---
31. Photography
Do you have a good camera and like photography? Do you do photography as a hobby? If yes, then consider offering your photography skills for these events:
Family photos
High school graduations
Proms
You can create memories of a lifetime for your clients, and if you do a good job, you will surely start getting more offers with good word of mouth.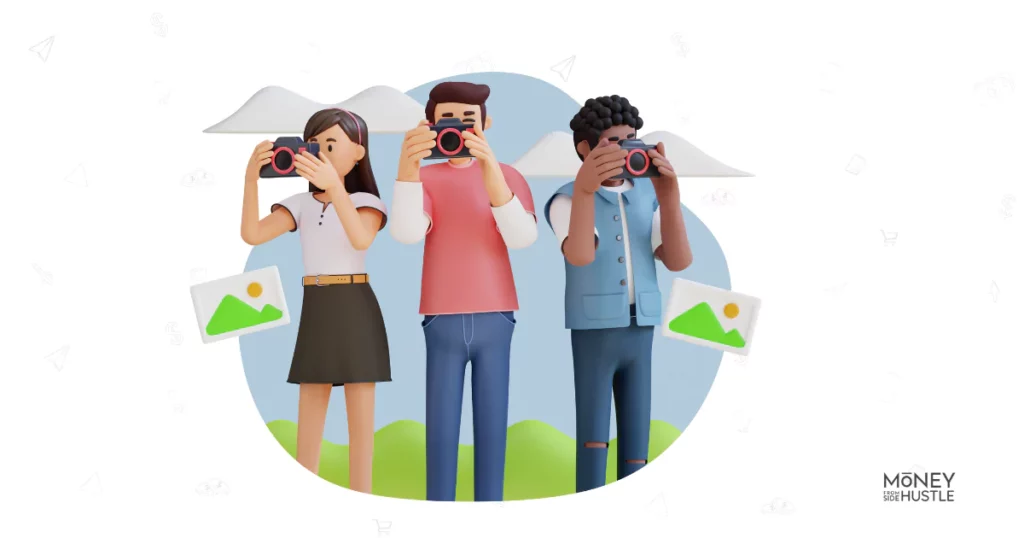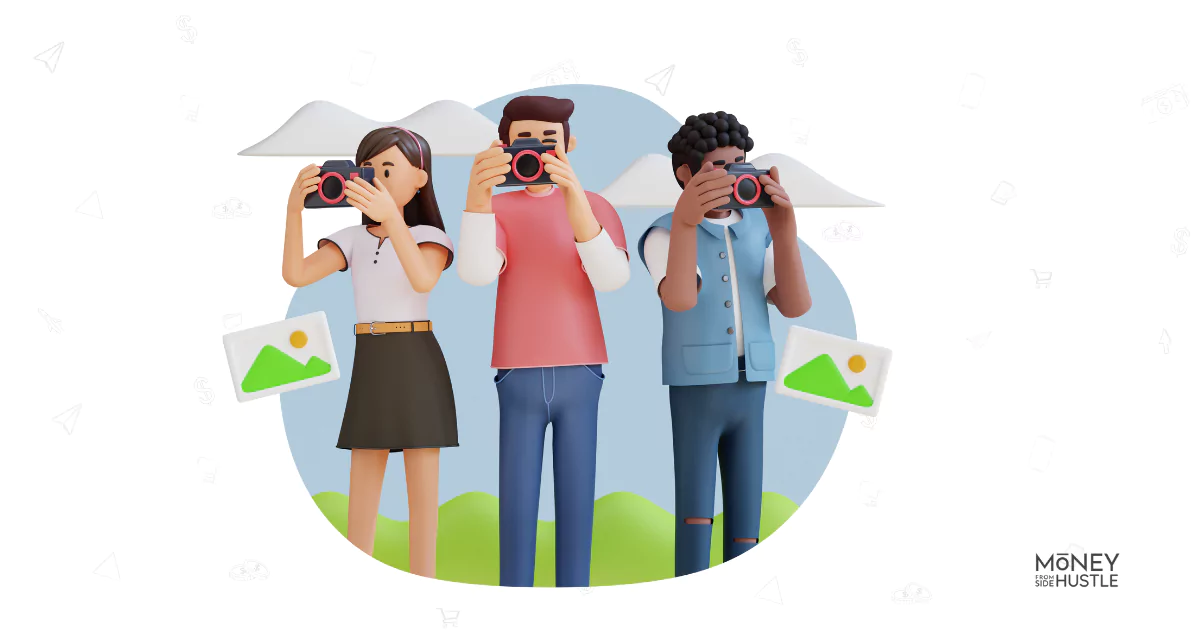 You can also offer to take headshots and do product photography for small businesses.
These options can give you a chance to make extra money on the side.
---
32. Teach Music
Do you play a musical instrument or know singing, then you can teach your skill to others wanting to learn. You can teach playing instruments like the piano and guitar, whatever instrument you know.
Post flyers at colleges, bus stops, or coffee shops and advertise on your social media networks to get started.
You can take private lessons or teach in groups.
Having a degree in music will certainly help, but it is not essential.
Earning potential: Typically, you can charge around 10 – 30 $ per session. But this depends on the area you live in. If you are good, you can make it a great side hustle to make extra money.
---
33. Crafting
If you like to make things with your hands, this might be a good option. Etsy is an excellent place to sell those handmade crafts you're so good at making.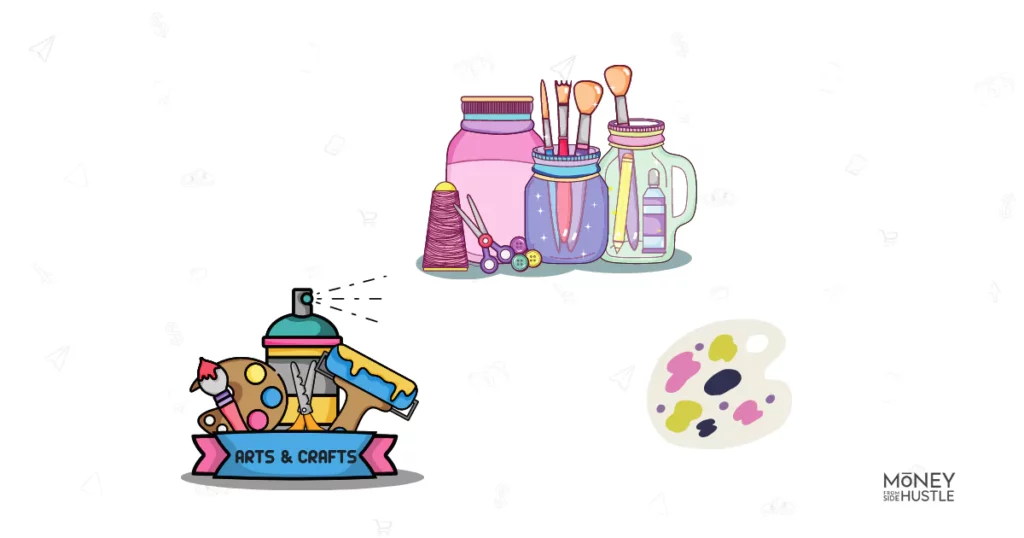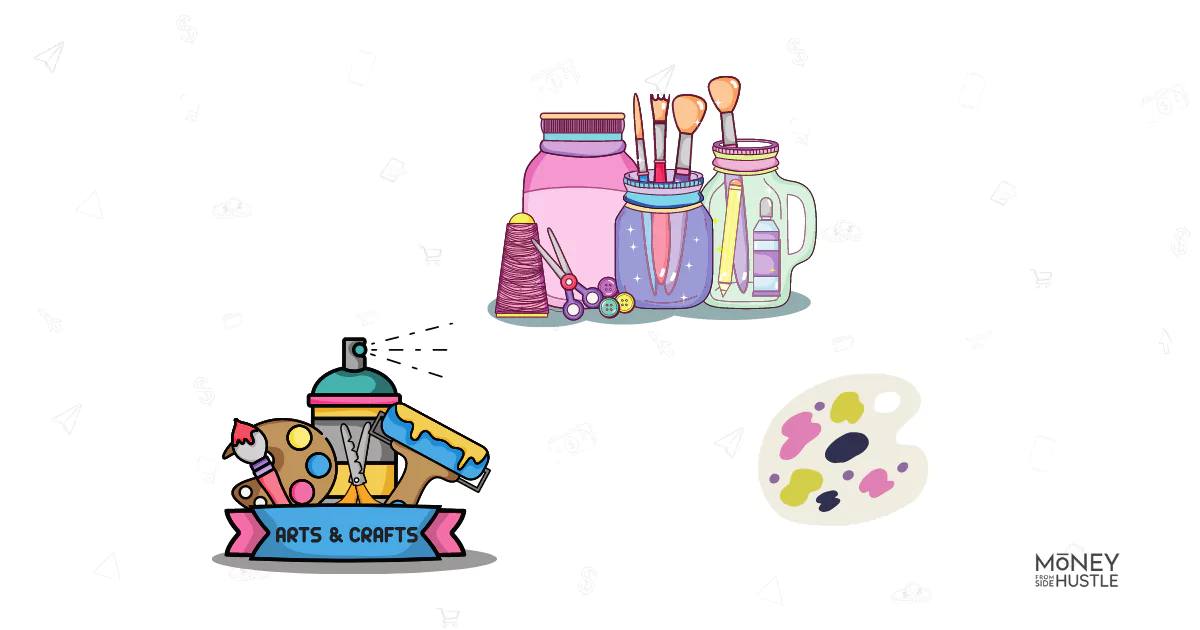 Make your product unique.
Find the right audience and a DIY craft marketplace that reaches your ideal buyer and earns some extra money.
There are many profitable handmade crafts you can make and sell on these platforms.
---
34. Illustration
Illustrations include creating visual designs with pen, pencil, watercolors, or digital software. Illustrations are used for many purposes like children books, promotions or packing material to name a few.
Basically, illustrations are helpful in conveying a message in pleasing visual art.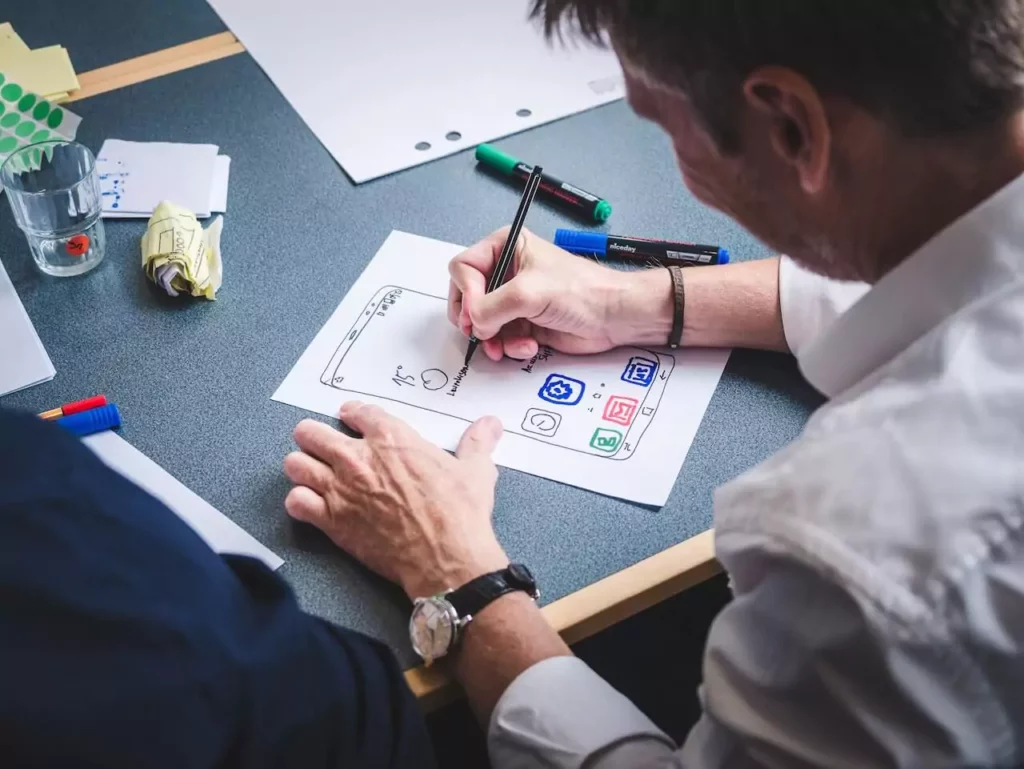 As an illustrator, you can bring a character or message more to life than words ever can.
If you have a skill for creative designing, you can work with different individuals or companies to cater to their specific needs.
You can take projects that fit your schedule and work on them part-time as a side hustle in your free time.
Earning potential: The salary of a freelance illustrator varies hugely, with most making less than $30 per hour.
---
35. Food/beverage (e.g. baking, brewing)
Maybe you have a flair for cooking tasty meals. If so, then you can sell your products at the local market or sell them online.
You can also take a catering job as a side hustle on your free days. Just make sure that you get a license, if you need one to run such a business in your state.
You can also consider giving private cooking lessons. And you don't need a commercial kitchen to teach lessons.
You can go to clients in their own homes and use their kitchens.
You can create a menu or two and have the client buy the ingredients. Schedule a meeting time and teach them the tricks of cooking.
---
36. Voice Acting
If you have a voice that can bring characters to life, you can consider doing voice-overs as a legit side hustle from home.
Voice acting jobs need you to give voice to different characters in short movies or translate books.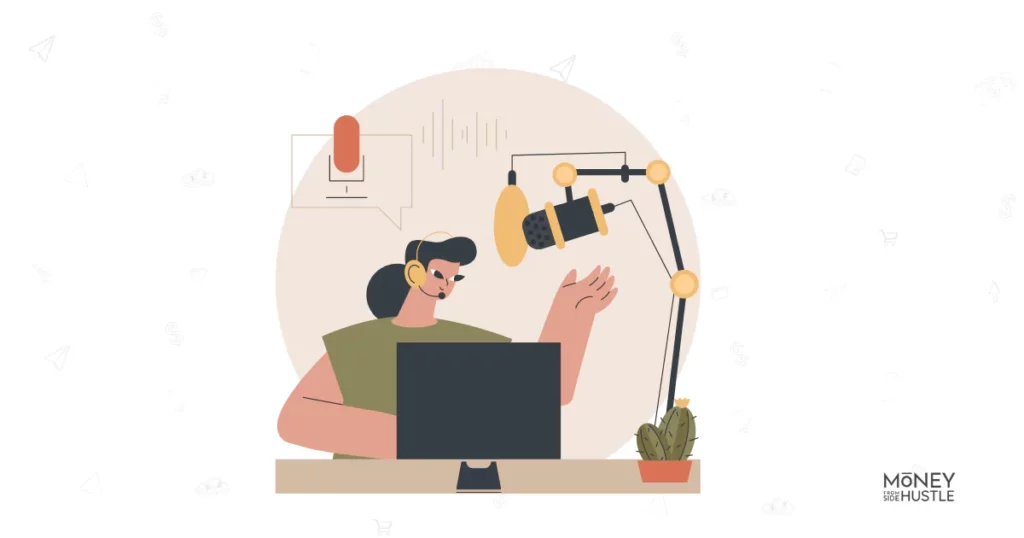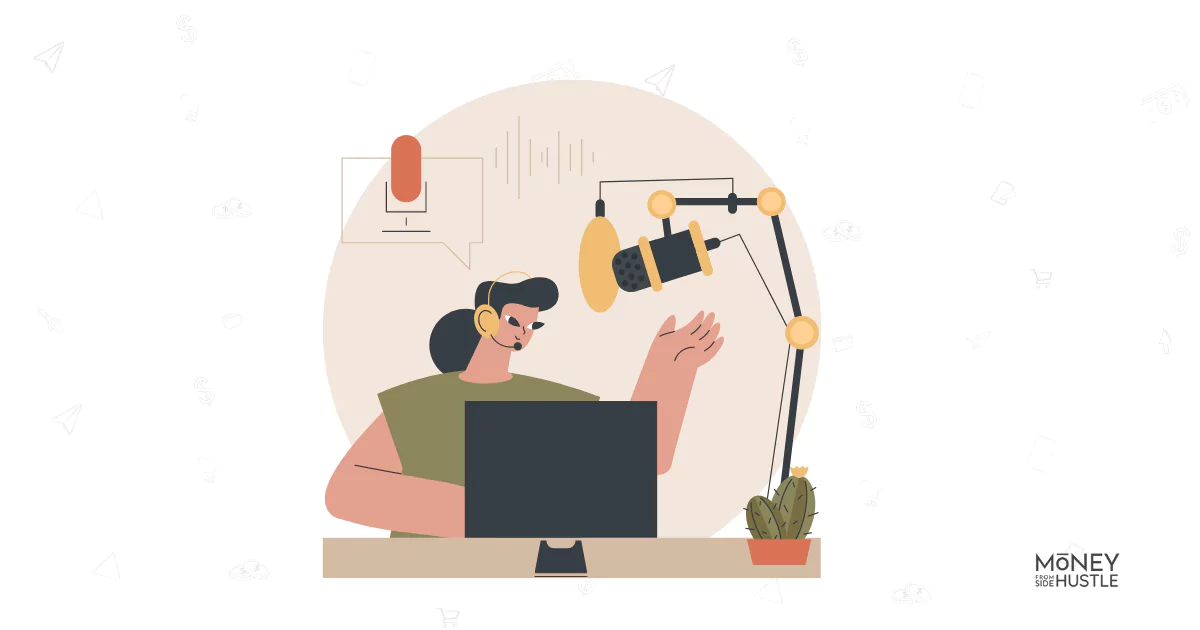 In recent times, book translators who can emulate the emotions of book characters are in high demand.
Though with the development of AI for transcribing books, demand for such jobs will decrease, but people with experience and talent in voice acting will always work where a project needs to add human emotions to voice.
You can learn here more about the basics of starting voice-over gigs.
Earning potential: ZipRecruiter shows a median salary of $38 per hour, but the graph is skewed on the lower side, meaning most earn less than that.
---
37. Modeling
Starting a modeling career can be a unique side hustle to make money. It is a good way to try if we like this work.
To get started, you need to create a portfolio with professional photos that highlight your face and body and any unique features.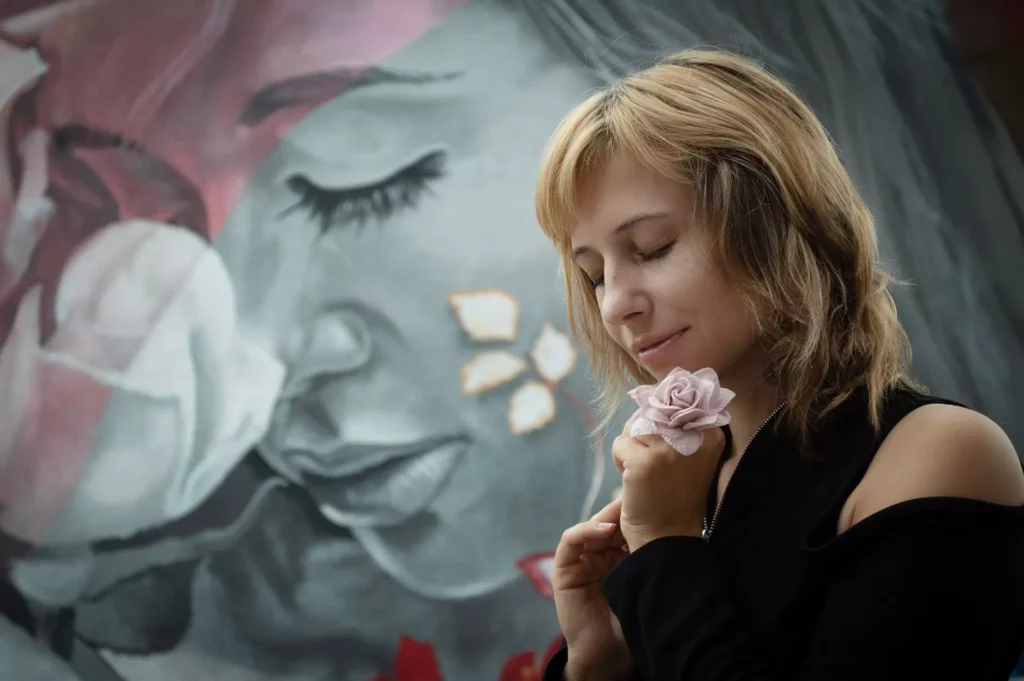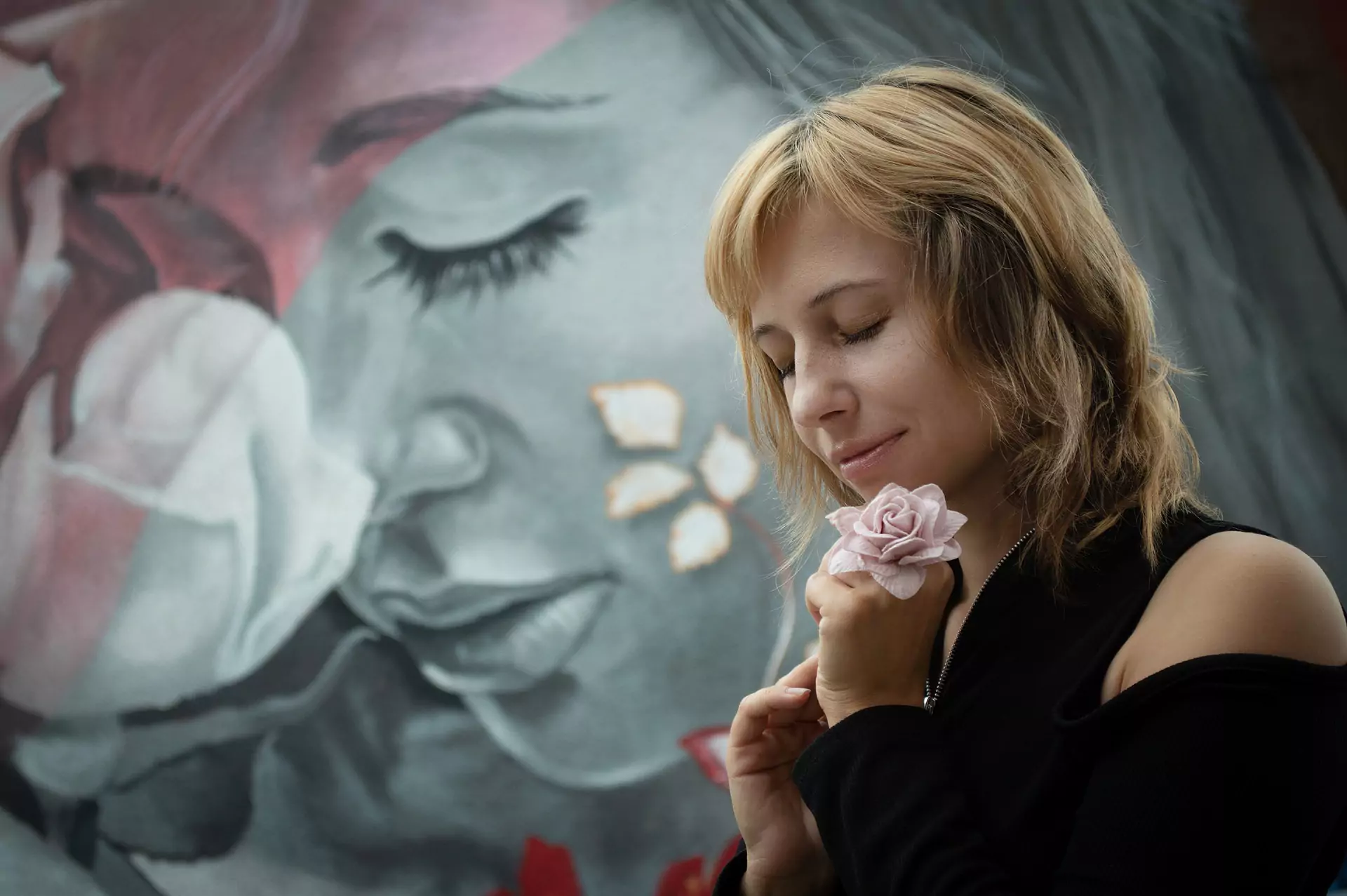 It might be worthwhile investing some money in creating a professional-looking portfolio.
Then you can start looking for modeling agencies in your area or online, where you can get some paid gigs.
Most models start this as a side hustle, and when someone does very well, they turn into lucrative full-time careers.
Earning potential: Doing modeling can get you $33 per hour but expect to start with much lower rates.
---
38. Podcasting
Podcasting is generally seen as an extension of already established brands on other platforms like websites or Youtube channels.
But you can even start podcasting as a standalone side hustle.
You can leverage your skills or expertise from other jobs to share your insights with the audience and invite other people to have interesting discussions where your audience will benefit from both.
Fix a schedule like Saturday night for your podcasting.
You can use sponsorships and other ways to monetize your podcasting side hustle.
---
39. DJ
Starting a DJ side hustle can be a fun way to make some extra money.
You just need a computer and DJ controllers to practice mixing songs. As you familiarise yourself with DJ software and mix different kinds of songs, you will grow in confidence.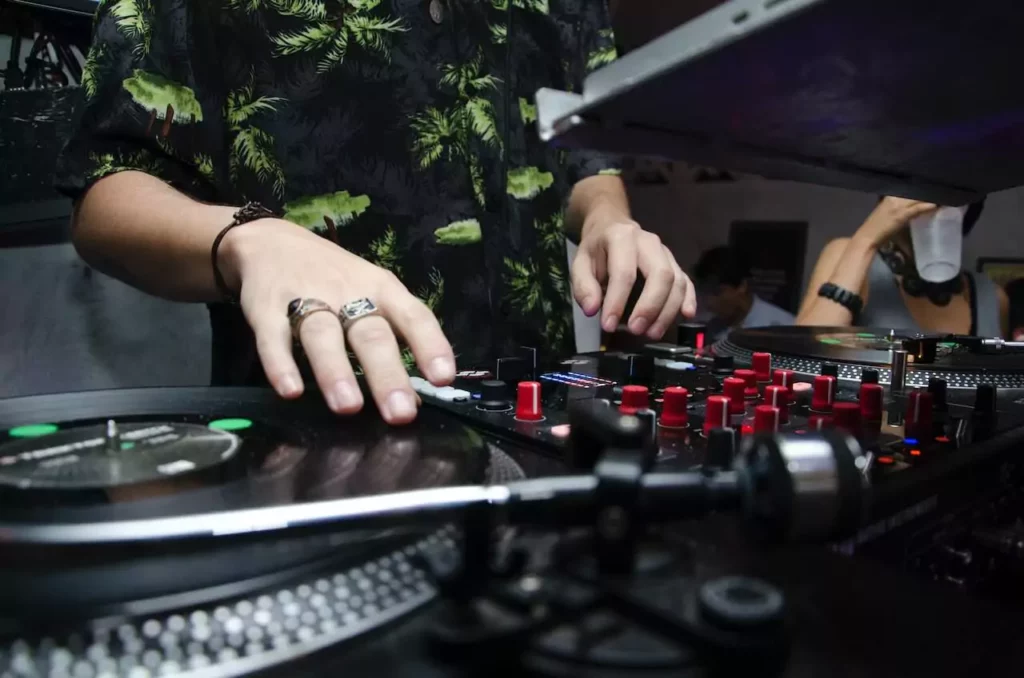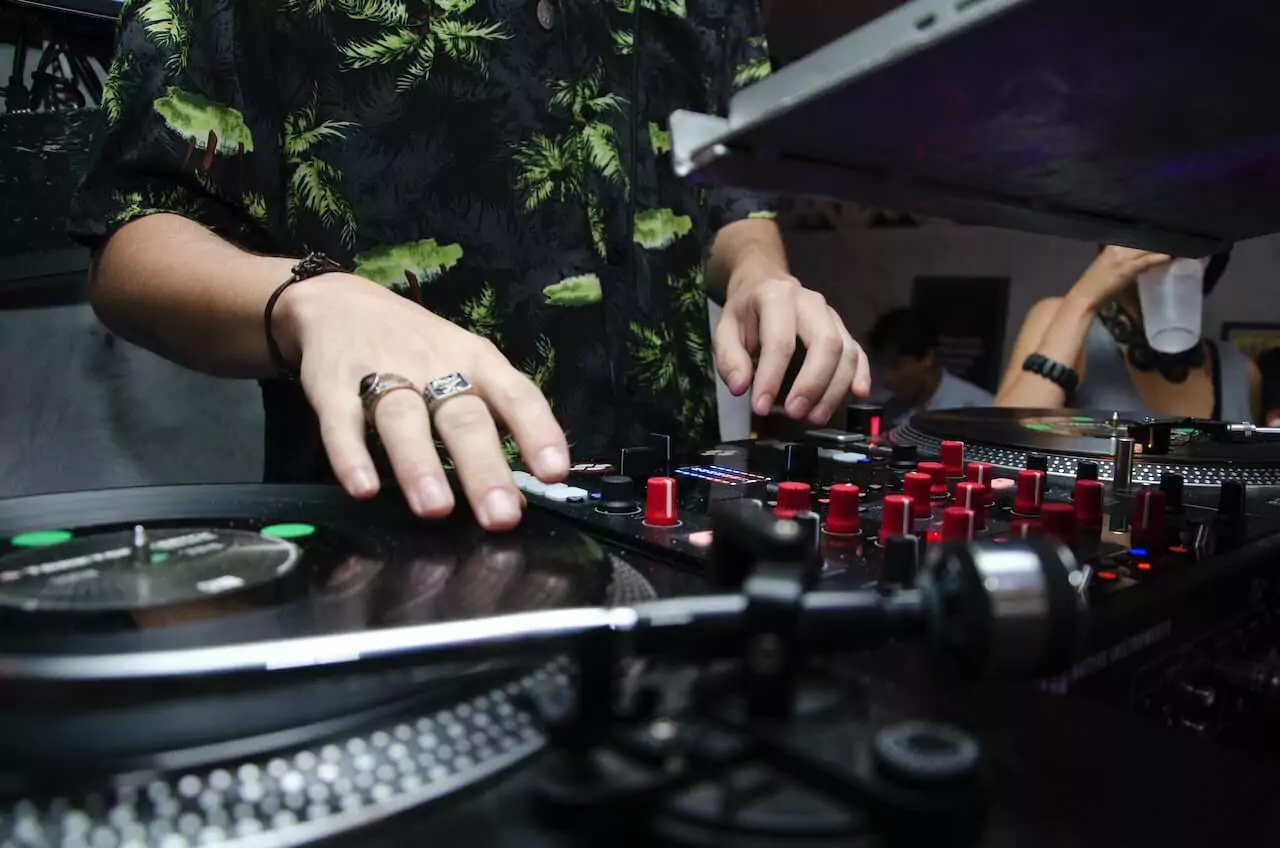 Also, you can study other DJ players in clubs or Youtube videos to learn more.
Once you have good enough skills, you can contact local clubs or parties if they need a DJ.
Other than that, you can also sell your song mixes online. With a bit of experience, you can turn this side hustle into a lucrative one.
Earning potential: Expect to make $23 per hour, and most gigs pay less than that in starting. With experience and reputation, you can start earning much more.
---
40. Interior Design
Interior designers change empty homes into visually appeasing home.
Job of an interior designer includes:
Choosing color schems
Arranging furniture
Choosing materials
Lighting
Accessory layouts, etc.
Every client has different preferences, and you need to communicate with them and use your knowledge and creativity to turn homes into beautiful and more functional spaces.
You need to be aware of different building codes and safety regulations.
Different kinds of places like homes, restaurants, stores, and offices have different requirements. You can start by specializing in one type and get more work.
You can partner with contractors to get work more often.
Earning potential: Freelance interior designers can make $25 per hour from their work.
---
41. Painting/Drawing
If you are passionate about art, you don't have to take a full dive, you can just start it as a side gig.
You can develop your skills and technique by taking courses or workshops and regular practice.
Create a portfolio of your work and start promoting your work on social media platforms.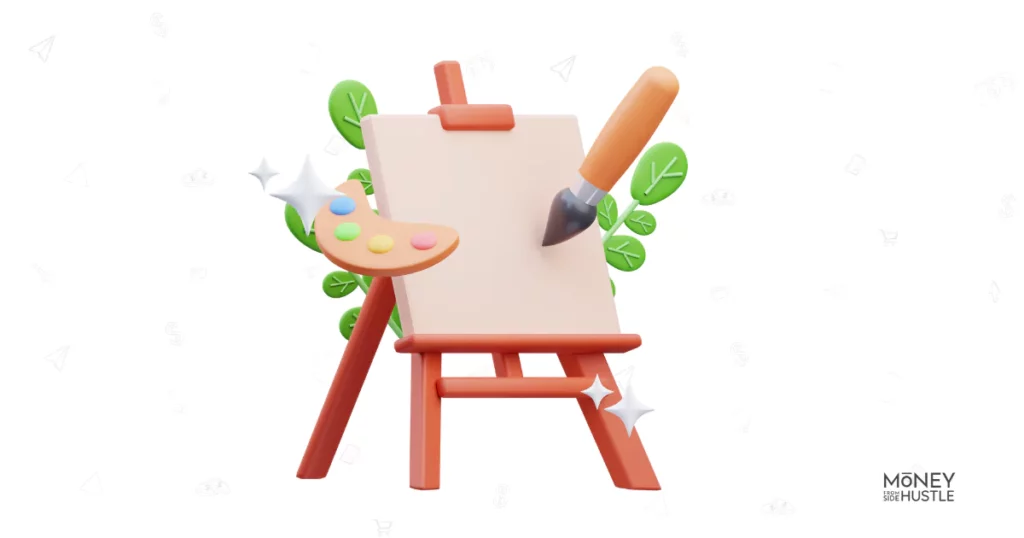 You can sell your artwork on different platforms online as well as at local galleries.
There is an option of making money by teaching others how to draw or paint. With experience, you can start getting more paying jobs or projects.
---
42. Poetry/Creative Writing
If you are into rhyming, you can write poetry or do other creative things like jingles.
You can publish books with your poetry or enter writing contests. All these things can be done in your free time as a side hustle.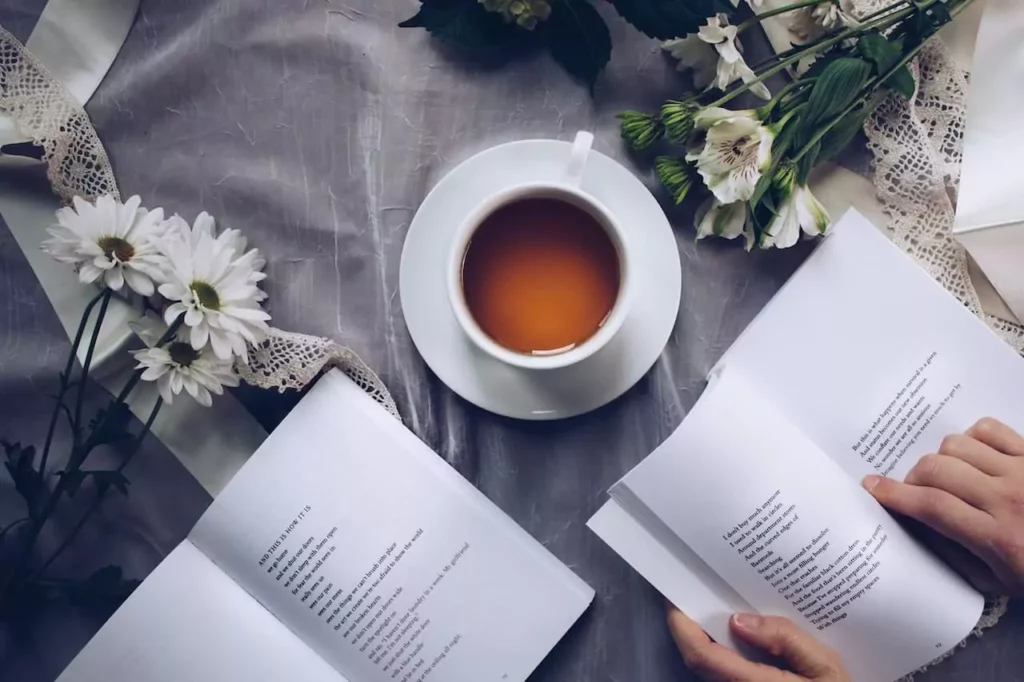 It is not easy to make money with this side hustle, but over time with experience, you will learn about the right platforms to get paid.
With a bit of experience, you can write for a magazine or publish in children's books.
Different poetry contests with cash prizes happen at all the places, you can check if there are any in your city.
---
43. Pottery
Pottery making and selling is a creative side hustle to make money. There is always demand for pottery items, both functional like dishes and decorative items.
If you have never thought about turning your pottery hobby into a money-making side hustle, now is the time to do that.
You can sell your pottery creations at different places like,
Etsy, Amazon
Trade fairs, art shows
Stores and galleries (in wholesale)
If you have experience in pottery making, you can even make money by teaching others as a weekend job.
---
44. Knitting/crocheting
Knitting and Crocheting is an evergreen hobby for many people, but many do not realize the potential it has to make money.
With knitting and crocheting, one can make various designs and patterns that can be used as cloth accessories or as home decor.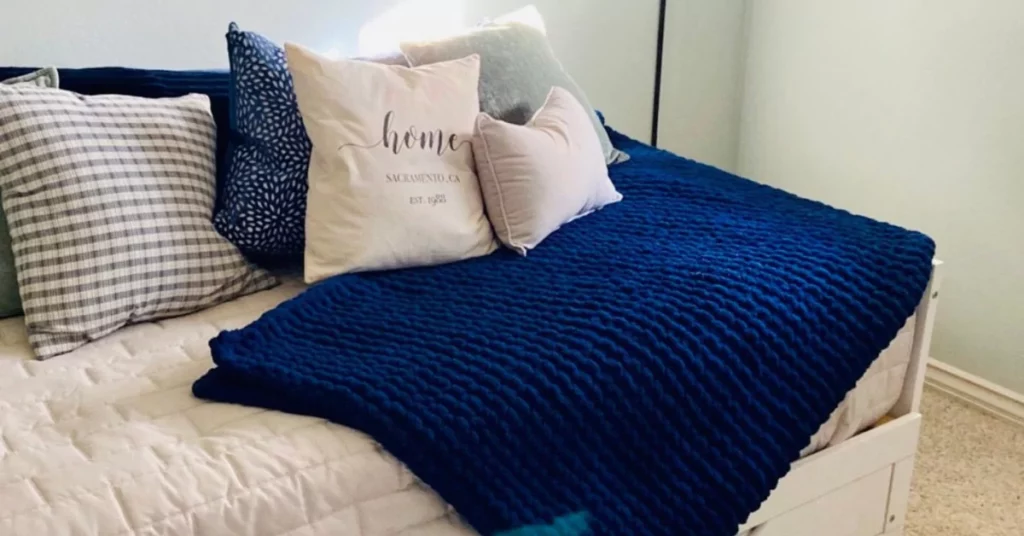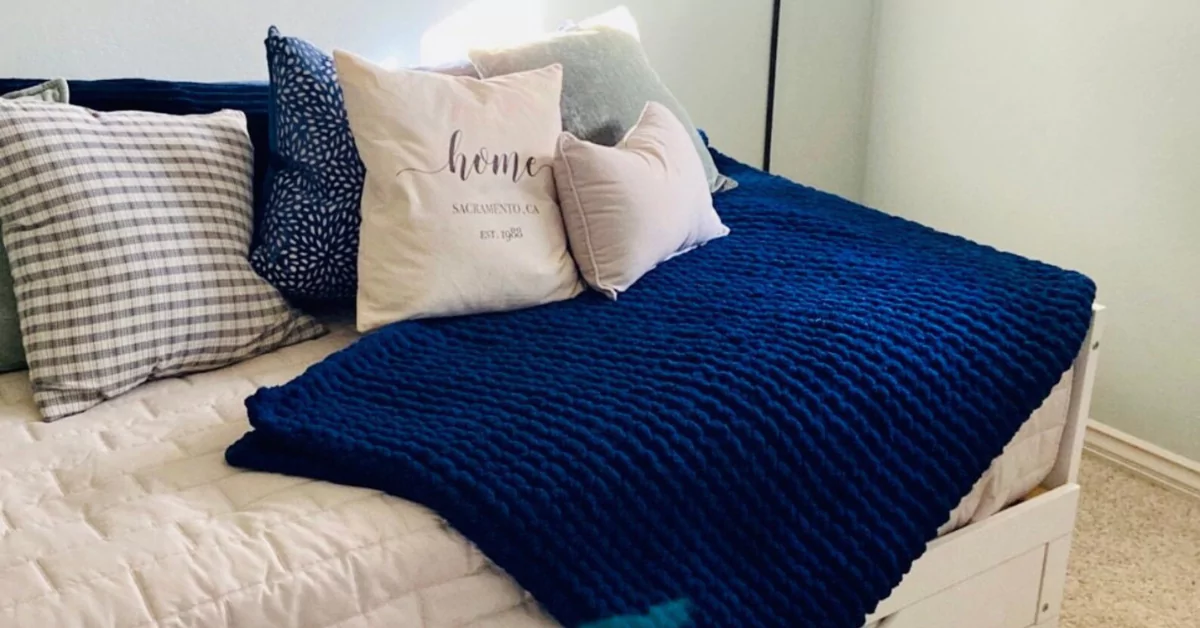 It is a relaxing skill and a stress buster for many. You can improve your skills with practice, and you can join many online communities around these topics where members help each other out with various designs and fabrics.
You can sell your finished products, such as scarves and blankets, on places like Etsy and Amazon.
If you have a lot of experience, you can even sell your designs or teach others for money.
Earning potential: Knitters can make $18 per hour for their designs.
---
45. Jewelry Making
Making jewelry can be a unique side hustle for people who love creating artistic stuff.
There are a few things you can keep in mind for making this side gig a successful one.
Choose your target audience: First, you need to decide what your audience is and to what age group you want to sell. That will help you research the market about what kind of things you need to focus on
Material: Jewellery can be made from a wide variety of items, like beads, stone, and metal. I will advise to start with one and, after mastering that, move on to a new one
Master your art: Make unique and high-quality jewelry that is different than your competitors. You can learn in workshops or online tutorials and improve your skills
Create and promote heavily: After you have created your artwork, it's time to sell them on places like Etsy and local craft fairs. You need to heavily promote yourself in the beginning, to get the ball rolling
Once you have some experience, you can teach others in workshops and make money.
Service-Based Side Hustles
In these side hustles, you offer your service to someone in return for cash. These services can be skilled, like yoga training, or general service, like pet sitting.
These are great gigs to get money fast in hand. In most of the service-related side jobs, you need to put in your time and effort to get money, unlike a few passive income side hustles we discussed earlier.
46. Food Delivery
Delivery of food is a job that you can take any day, you only need to know how to drive.
Similar to delivering pizzas, you can deliver for DoorDash. You get paid to deliver online orders for many restaurants.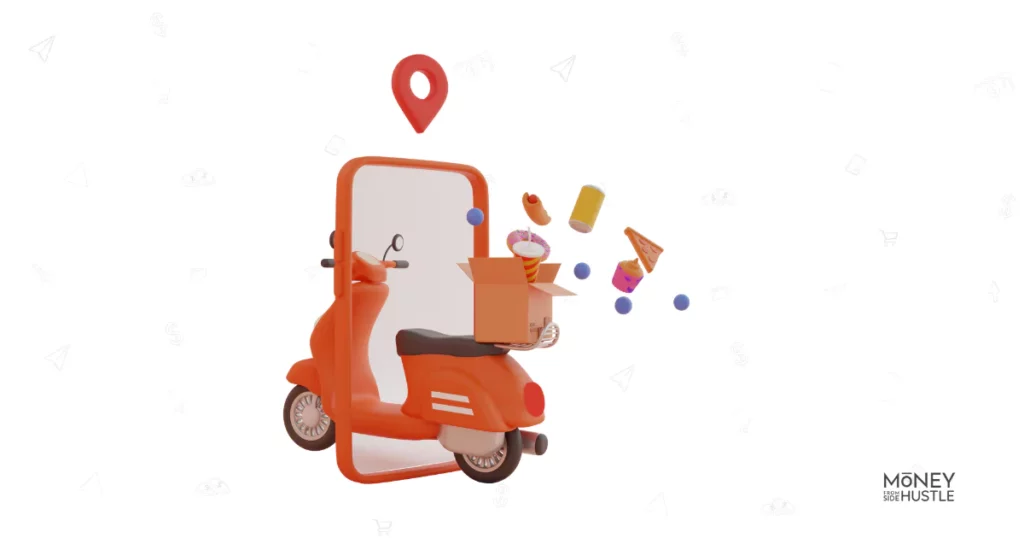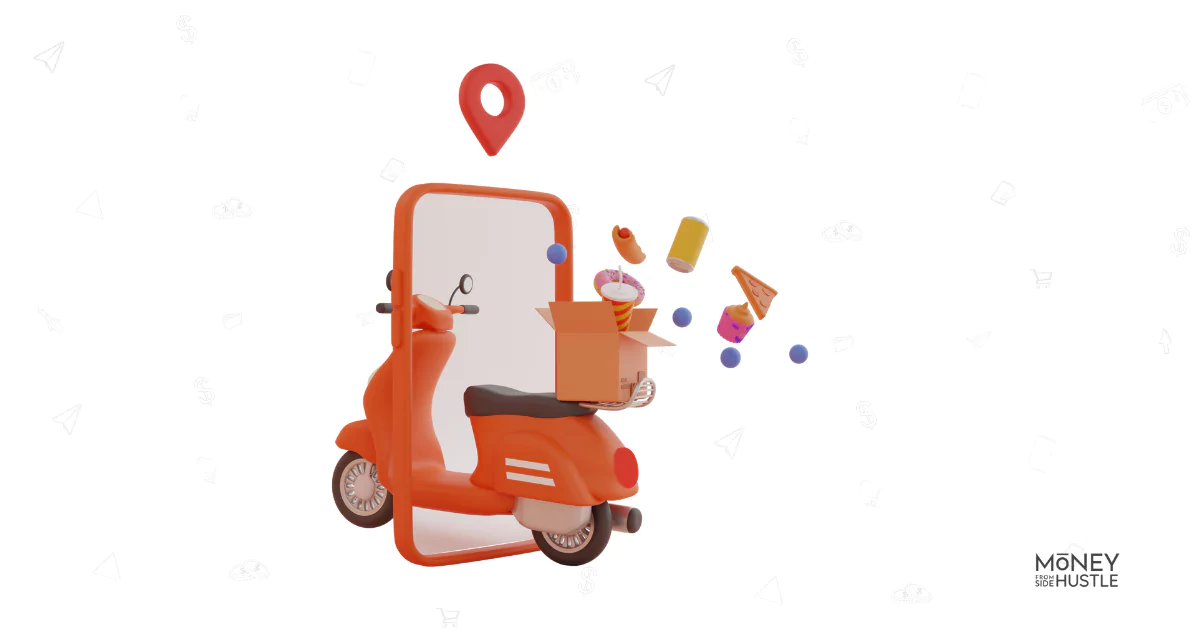 These companies connect freelance riders like you with various restaurants for delivering food.
The money you earn depends on the city and the hours of the day. At peak dining hours, generally, riders get paid more as there is high demand.
Standard payments are weekly, but with their instant pay options, you can get paid after every delivery.
Whatever your reason, food delivery apps can be a go-to side hustle for quick cash.
You will be keeping all the tips you get.
Earning potential: With most food delivery apps, you can expect to make $15 to $25 depending on your city and working hours. You can boost your earning by using various bonuses and incentives offered by these companies.
---
47. Grocery Delivery Driver
Similar to delivering food, you can deliver other people's groceries with Instacart as a side hustle to make money.
Many people are too busy to shop for their groceries or they are unable to do it, you can help them and also get paid.
There are two ways to make money with Instacart.
Deliver orders
Just shop the groceries
You can choose either of the options or can decide to do both. If you don't want to drive to someone's place, you can just select to shop the orders when you are doing your own shopping, hence making some extra cash.
You get paid directly to your bank account upon completing the orders. Customers can pay you a tip for the next few hours after you deliver their order.
Earning potential: You can make $3 to $5 per shop or deliver the order. You will get $7 to $10 per order for shopping and delivery. An Instacart shopper earns an average of $19 per hour, including tips.
---
48. Ride Sharing
Companies like Uber and Lyft pay you to drive others. How much you earn depends on a few factors:
Number of miles travelled
The time it takes to complete a route
Your city
Type of vehicle you drive
You just need to be of legal age with a driving license and a good enough vehicle. They also do background check for customer safety.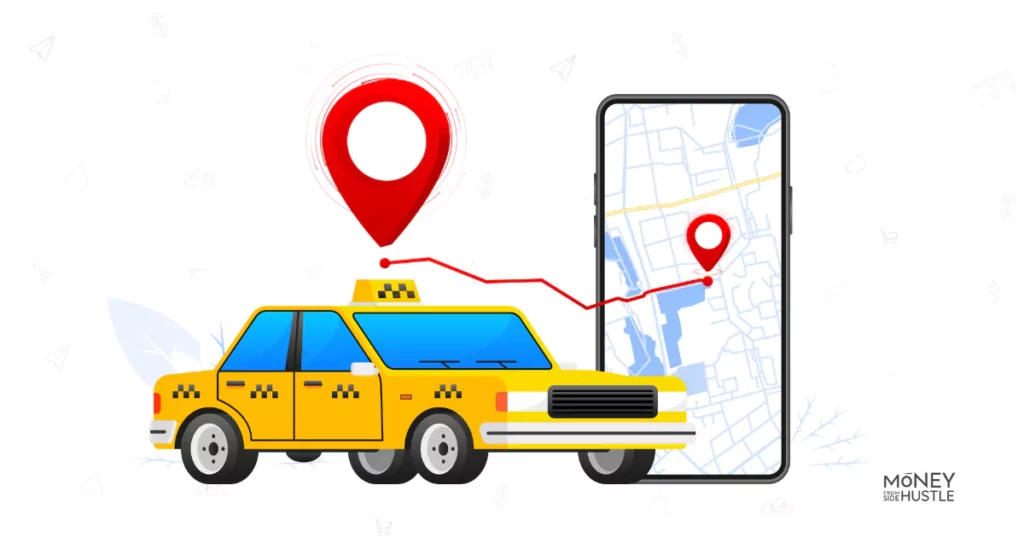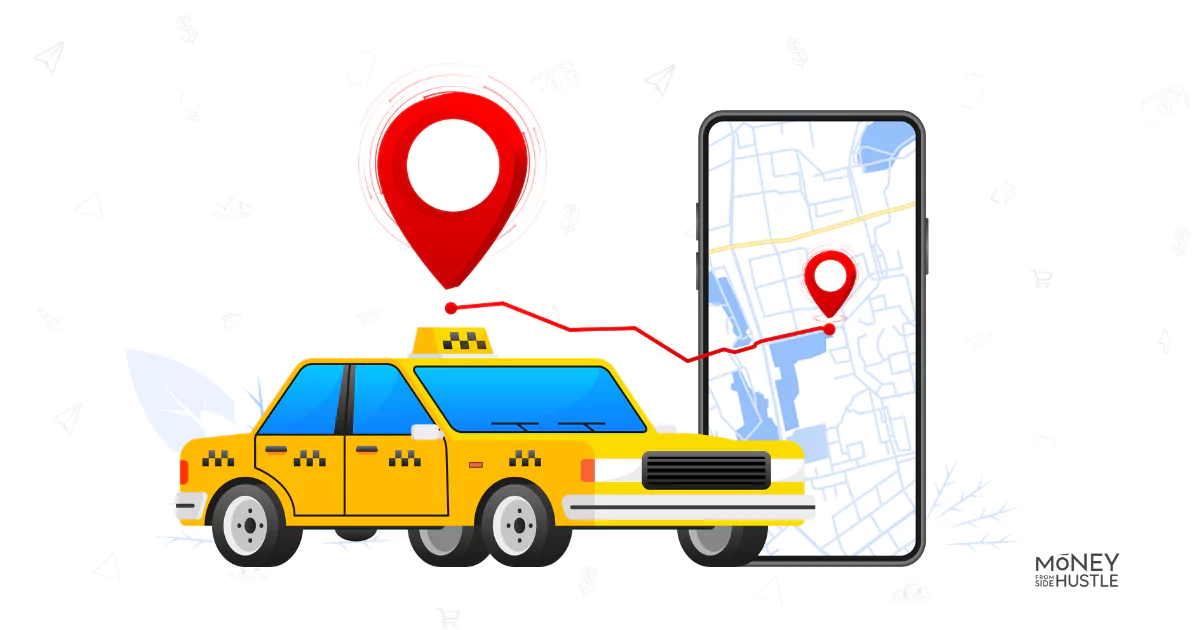 This is a great side job with an extra income option with flexible hours. You can easily do this on nights and weekends.
So, even if you have a full-time job, you can drive as a side hustle. And, you're not required to drive the same hours each week. You are your boss!
Earning potential: The final amount you make working with Uber varies hugely with your city, but you can expect to make around $15 per hour after considering the gas cost. Using their various promotions, drivers can take this number up to $20 per hour.
---
49. Baby Sitting
Do you get along with kids? If the answer is yes, then you can offer babysitting services. Many families are offering good pay for quality care for their children.
It's a perfect way to make extra money for college students as a side job at home.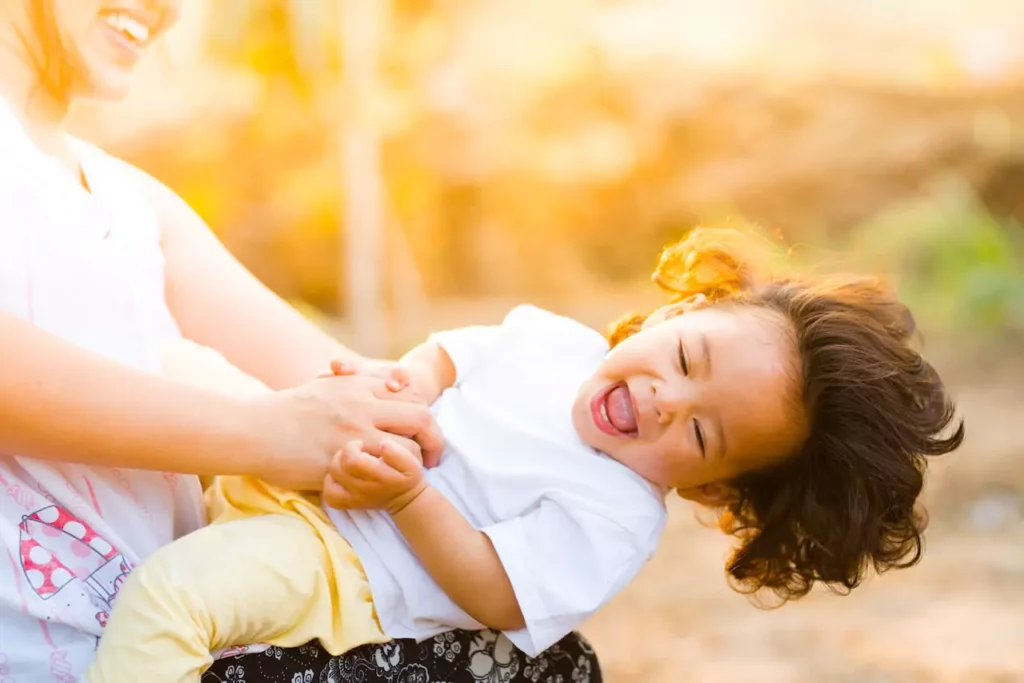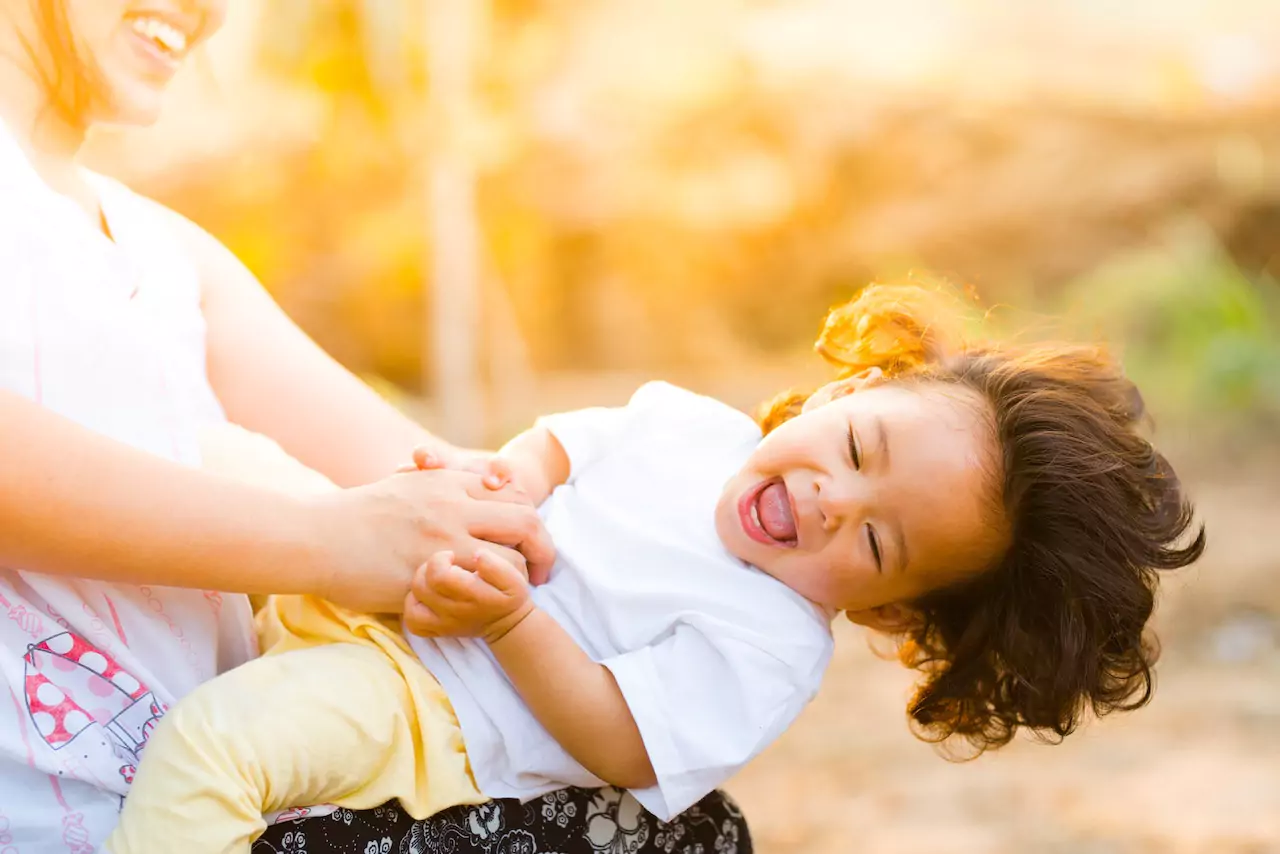 Families search for nannies to watch their children during summer break from school. You can also babysit on weekends and holidays and earn some extra cash with this side hustle from home.
You can start by asking in your neighborhood about the requirement for babysitting and can also put up flyers.
Earning potential: A babysitter who has some experience can easily make $17 per hour.
---
50. Pet Services
Pets have become a special part of both urban and non-urban households. Pet owners who aren't home often want pet sitters and dog walkers.
They don't want their beloved pets to be alone for so long each day. And home pet sitting can be cheaper than taking them to a pet daycare.
Maybe, you can offer dog walking or pet sitting services. Besides asking your friends, there are several ways to find clients. You can advertise at pet stores or vet offices, or bus stands.
The online option is joining Rover, which connects pet sitters with pet owners. You can also check many Rover alternative apps to find work.
Earning potential: pet sitters make around $12 per hour, but other services like grooming and walking can get you more money. If you are sitting pets at your home, you can even take more pets to make more money.
---
51. House Sitting
People go on vacation or travel for work. So, they are often in need of a responsible house-sitter.
This might be a great side hustle for extra money that needs doing nothing.
This is an easy hustle for some side cash and a free stay at an empty home. You can enjoy your music and read your books while doing some minor tasks like watering plants or feeding the pets if any.
But you may need to be away from home for several days.
A few people actually plan house-sitting gigs in the cities they are visiting as a way to get a free staying place.
Earning potential: House sitters make around $25 per hour, but most gigs will pay lesser.
---
52. Lawn Care/landscaping
Yard work is one chore many homeowners try to avoid. Some of such possible tasks include:
Mowing the lawn
Raking leave
Watering plants
Removing weeds
Landscaping, etc.
To get ideas, take a look around your neighborhood. This research should show you the demand for the work.
Take a walk, talk to your neighbors, and let them know you are available for hire. Also, check out TaskRabbit.
This has been an old-time side hustle from home for the young students to get along with their expenses.
Earning potential: For your services, expect to make around $14 per hour.
---
53. Event Planning
Event planning services can be offered to your friends and family in the starting if you are detail-oriented and love organizing things.
Have a friend getting married? You can help them plan their wedding with all the things like catering to decorations.
Wedding planning can be a good money source, especially where marriage is a big affair.
If you do a good job, others will be interested in paying you.
You can start with smaller events like birthdays and get to gather parties to get some experience under your belt before going for the big gigs.
Earning potential: Event planners make around $28 per hour, but the number is skewed by a few very high salaries and most make less than $28 per hour.
---
54. Cleaning/organizing
You asked what's the easiest side hustle? Answer can be cleaning or organizing homes.
All of us do it in our homes, but a few people need help, such as busy families and seniors.
You can offer your services to these families. First, decide on what kind of services you will be providing, like cleaning the full home, or furniture or just carpets, and how much you will charge for them separately or together.
Once you have decided on your prices, invest in quality equipment in vacuum cleaners and ladders, then start promoting your business in your locality.
Use social media to spread the word, and you can do it for a few hours in your free time as a side hustle that make money.
Earning potential: Doing freelance cleaning jobs can get you around $24 per hour.
---
55. Auto Repair/maintenance
If you love taking care of your own car, chances are you can turn it into a profitable side hustle.
Most cars are similar, and with a little training or experience, you can repair a variety of cars for small issues. Plus you can offer regular maintenance services like oil change etc.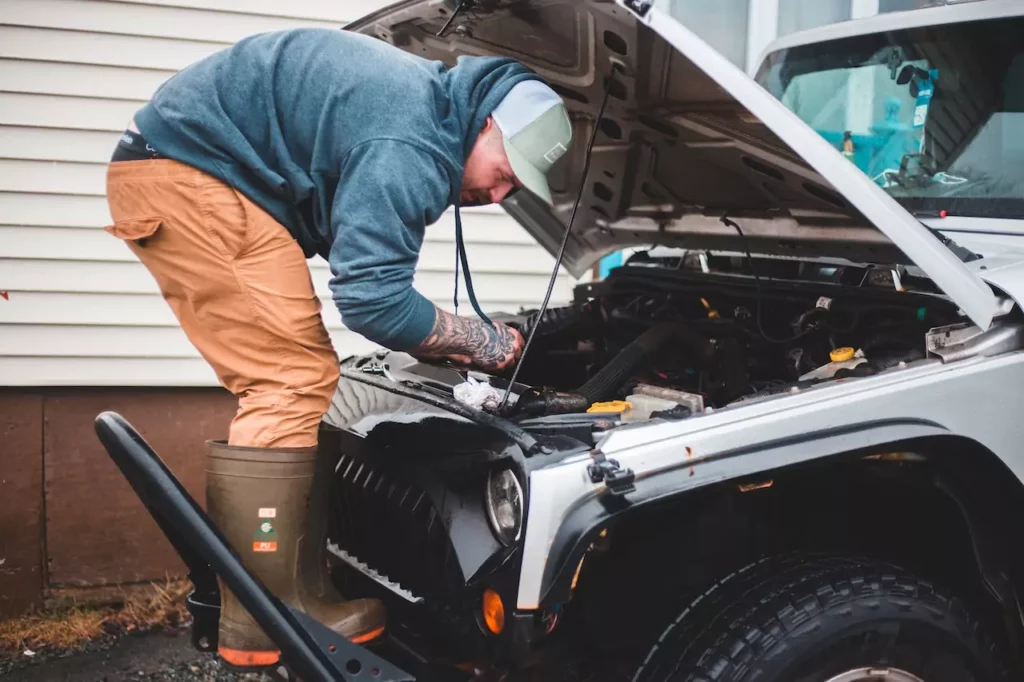 You need to look in your neighborhood to see if there is a need for such a service and then decide on the price and type of services you can offer.
Most tools you will already have in your own car toolkit, and you can invest in specialized ones like diagnostic scanners down the line if you get enough demand. Then start promoting your service in your locality.
Earning potential: Freelance auto mechanics make around $24 per hour.
---
56. Beauty Services
If you are into cosmetics and love doing your own makeup or skincare, you can start a legit side hustle from home.
You need to decide what kind of services you want to offer, like:
Makeup
Hair styling
Nail care, etc.
Once you have decided on the services, find what other people or saloons charge in your area and price your services competitively.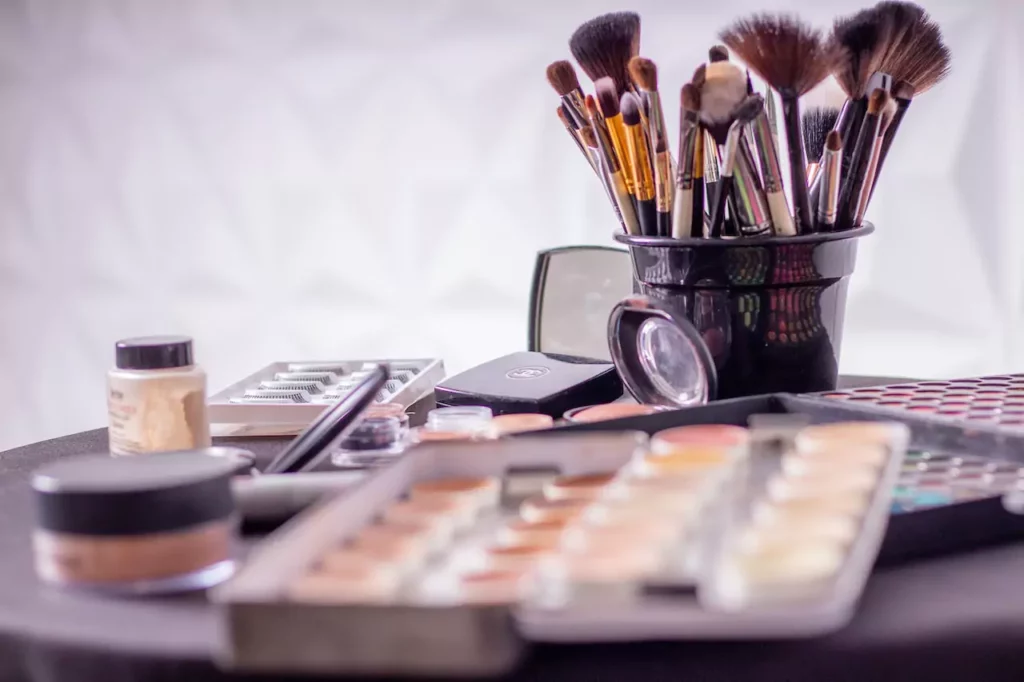 You need to make an initial investment in products and tools.
Once all is setup, you can start promoting your services in the neighborhood and on your social profiles. Posting your work regularly on social media is the sure-shot way of getting clients if your work is good.
Earning potential: Beauty artists make $16 per hour on average. But with the increase in your popularity, you can make much more.
---
57. Handyman
If you're a do-it-yourselfer, then consider helping others with your skills. Also, most of your neighbors need handyman work done.
Many people will gladly pay good money for your handy skills.
You can take care of their small home repairs and maintenance tasks. Because calling a professional even for a mundane job costs a bomb. You can make a market for yourself and it is a good side job from home for people who can do repair work.
There are many places like TaskRabbit you can use to get work.
You can even create a profile on Amazon Services. This online directory helps you find local customers.
Earning potential: A self-employed handyman makes $26 per hour on average, but for a few specialized tasks, you can even make $100 per hour.
---
58. Laundry/dry Cleaning
You can start a laundry or dry cleaning service on the side and make money.
You can offer different kinds of services like home pickup to differentiate your business from others.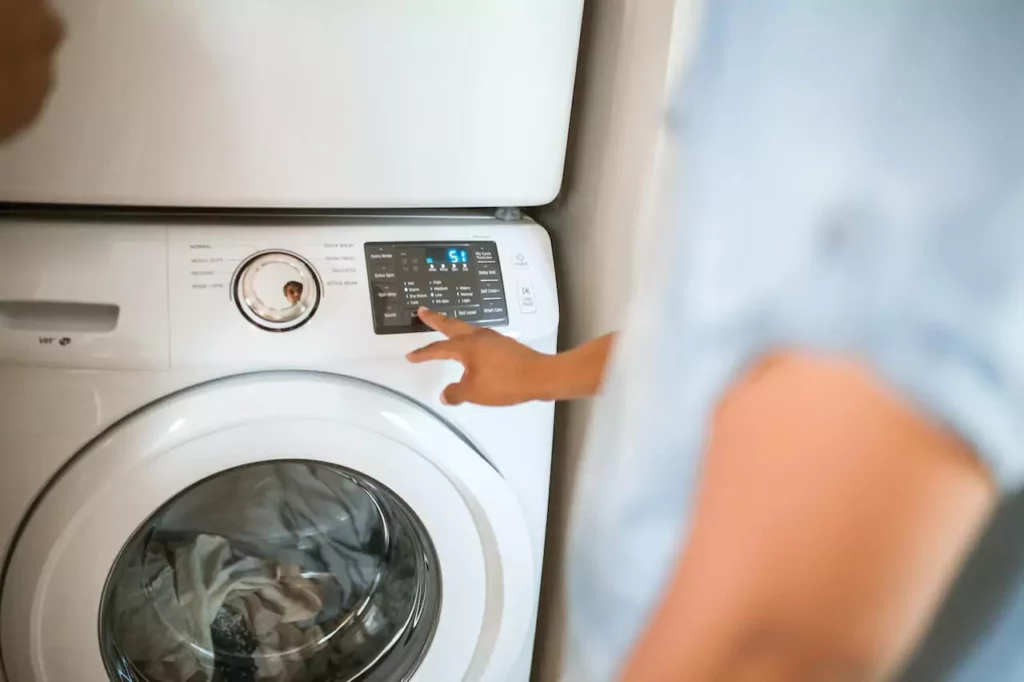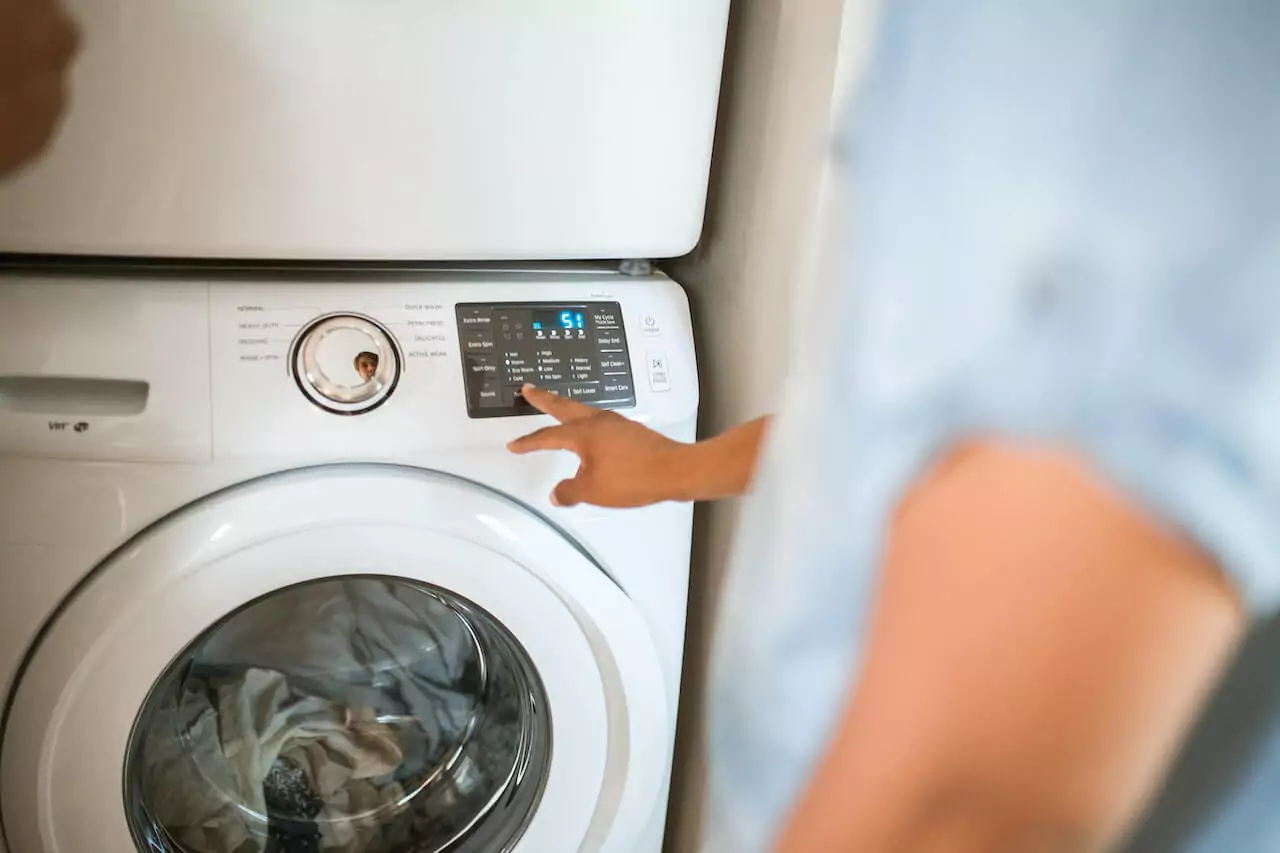 To get started, you need to invest in equipment like commercial washers and dryers, which can be costly.
Then promote your services through social media or local flyers.
Once set up rightly, it is mostly passive income other than promotions and occasional maintenance.
---
59. Personal Shopping
Personal shoppers help people buy clothes that suit their personality.
If you are a savvy shopper, you can become a personal shopper.
Busy men and women rely on personal shoppers to get their needed items. This way, they don't spend their non-working hours away from home, and at the same time, they are up to date.
You can offer your services through freelance platforms, or you can work directly with stores that offer these services to customers.
Earning potential: With your efforts, expect to make around $16 per hour.
---
60. Personal Errand Runner
You can become a personal errand runner for people who are too busy with their work or are not capable of doing these things themselves, like the elderly.
The first step towards this side hustle is to determine what kind of services you want to offer. Whether you want to offer your services to drive someone for their needs like doctor's appointments or you want to offer your service as a grocery shopper.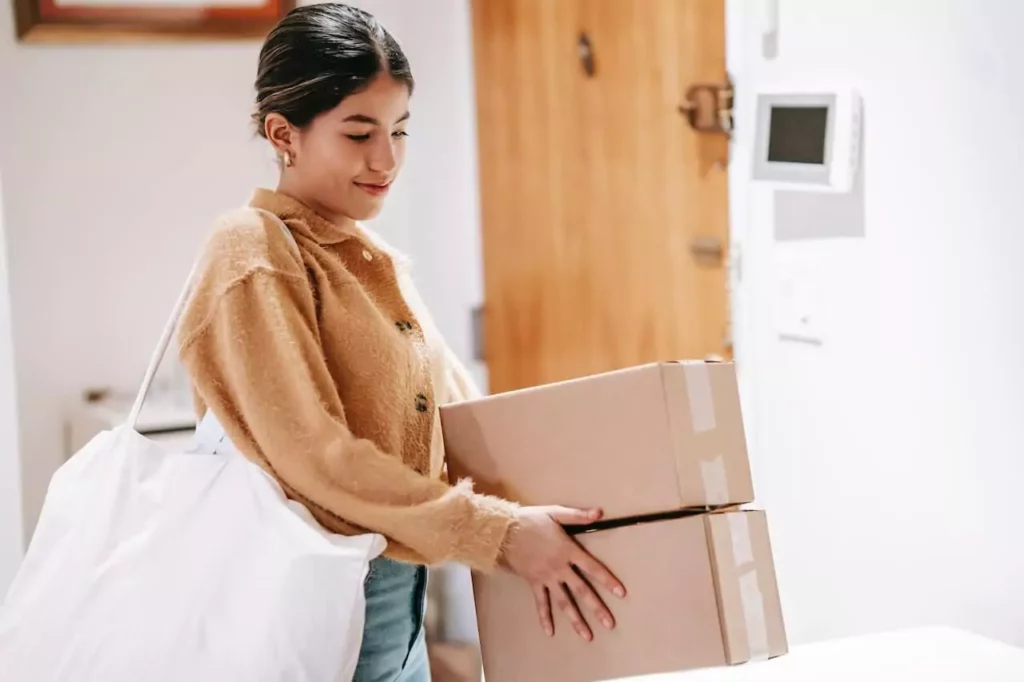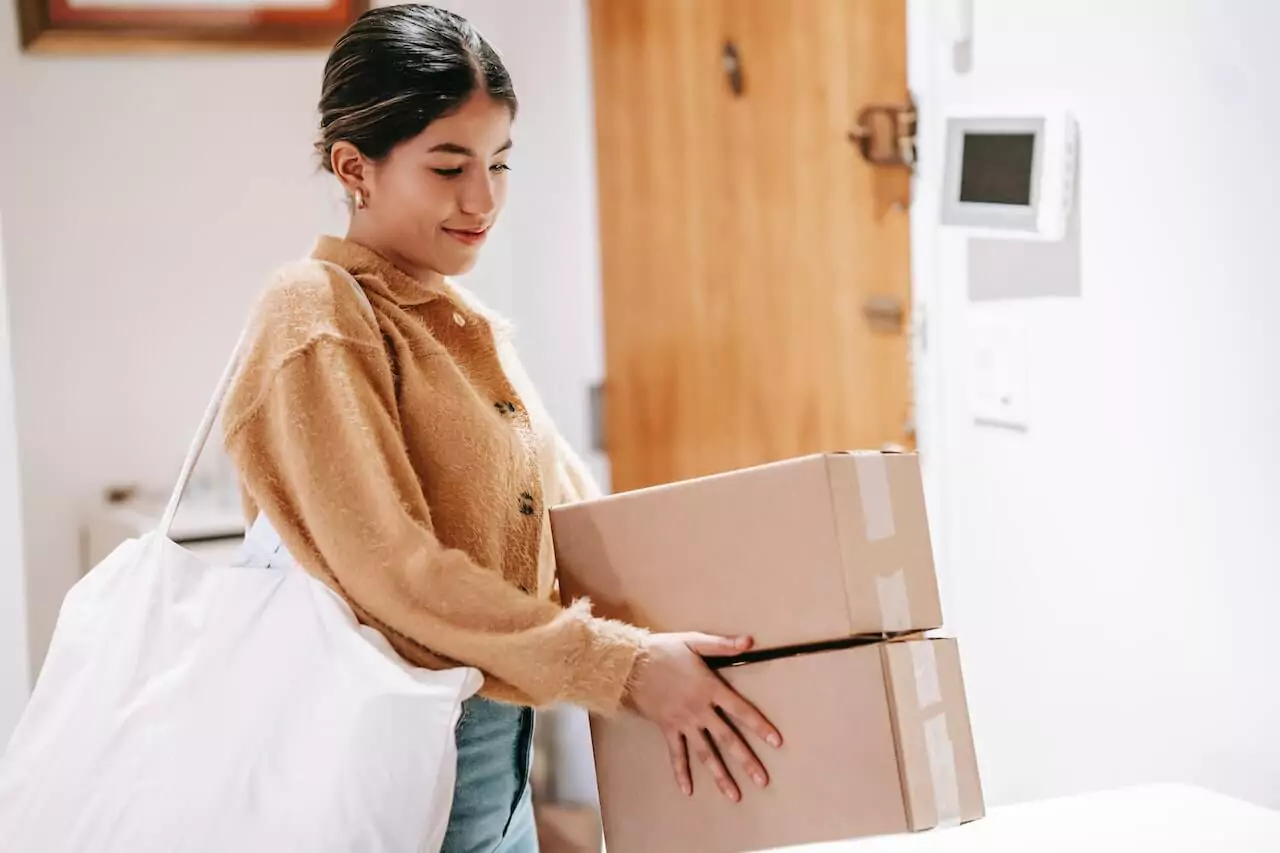 Whatever it is, try to make a list and decide your prices after considering your time and costs, like gas money.
Once you are clear on your services and time, you can start promoting yourself. After getting a job, do excellent work and if you have multiple clients, stay organized using the scheduling apps.
Earning potential: You can make $20 to $35 per hour depending on the region and type of services you are providing.
---
61. Car Detailing
Car detailing is a good side gig that does not require much experience and is easy to do.
It includes various services like a thorough cleaning, washing, waxing, and conditioning of leather.
It improves the looks of a car and helps save paint from wear and tear.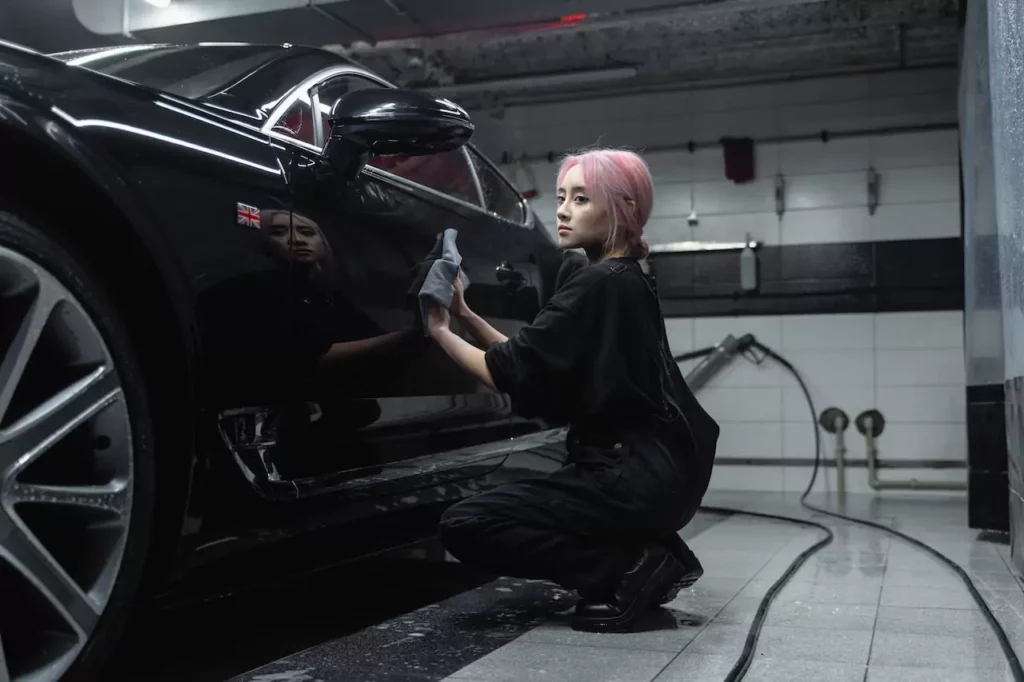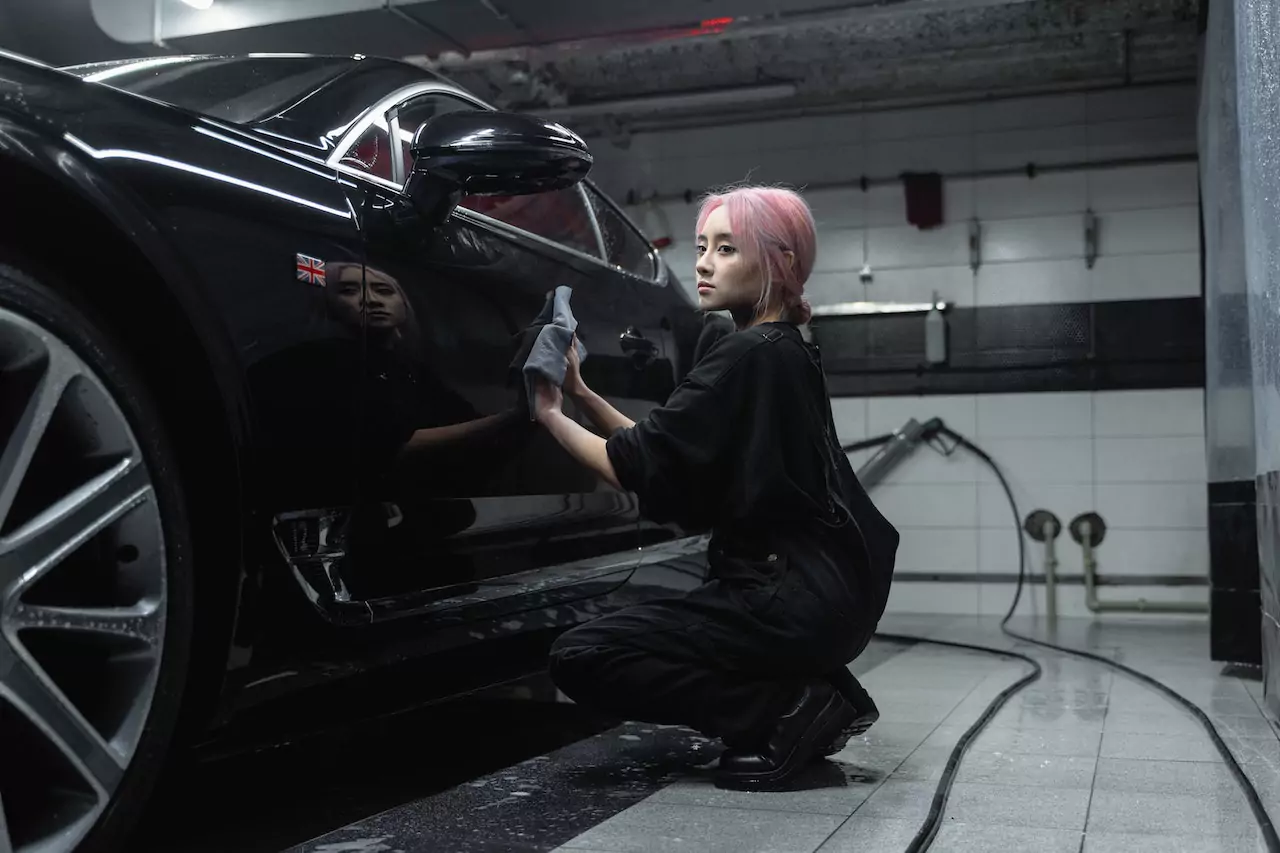 Before starting, you need to decide on your audience. Finding individual clients is the best bet for an occasional side hustle job, as if you start working with the dealerships, they will expect you to work regularly.
Then research your competition to decide on your prices. Once done, start promoting your service, and even before that, polish your own skills on your own car and your friend's car.
Invest in the supplies you need for the job. Then you can either work in your own garage or offer to visit the client's homes.
Earning potential: With every car detailing, you can expect to make around $100.
---
62. Pressure Washing
Pressure washing or power washing can be a fun side hustle to make money in your free time.
Power washing is used to clean different things like:
Outside walls
Decks
Driveways
Sidewalks, etc.
To start this gig, you need a pressure washer, hose, and different-size nozzles. If you are not up for investing in the equipment, you can even rent it at many places.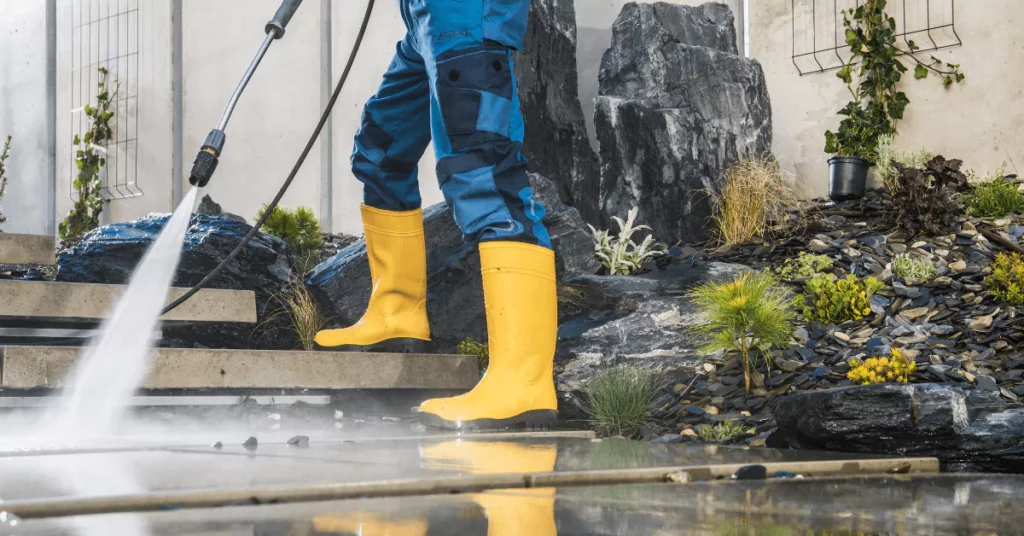 Decide on your services and set prices competitively. Most of these gigs pay on an hourly basis, but you can also decide rates on a whole project basis.
Advertising your services is important to get more work regularly for your side hustle.
Earning potential: This gig requires a substantial upfront investment, but you can make $200 to $400 per project.
---
63. Gutter Cleaning
This is not the easiest side hustles out there, but for people who don't mind using ladders, it can be a good source of income without much competition.
This job is important to keep gutters clog-free and prevent any damage to the building's foundation.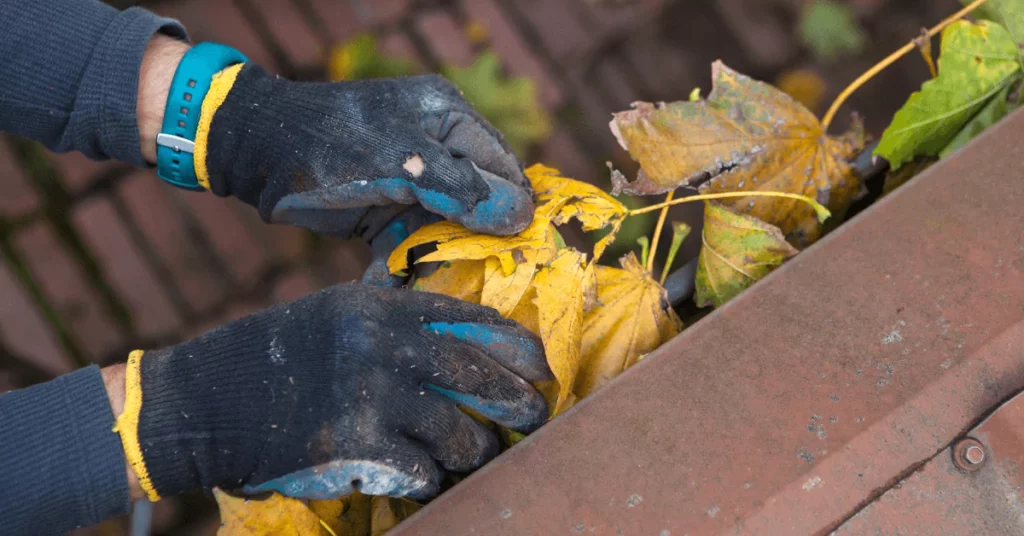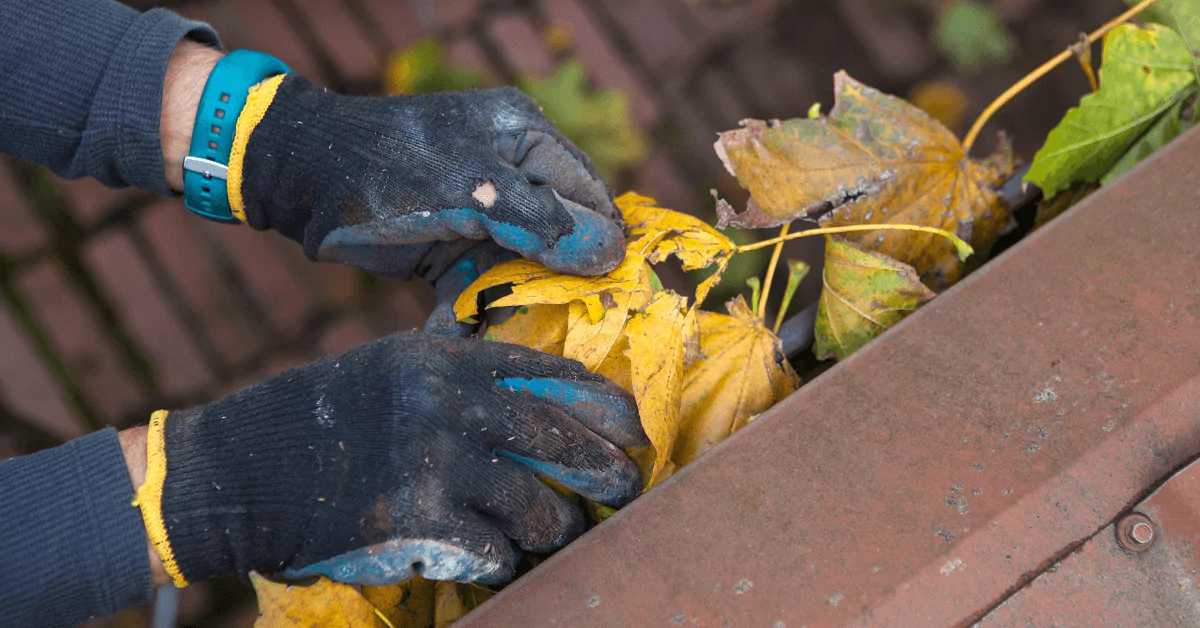 Gutter cleaning jobs include removing any unwanted debris like leaves and twigs from the gutter and inspecting it for any leaks.
You can get the regular gig of maintaining or inspecting the gutters of people and doing some minor cleaning from time to time.
Just ensure that your neighborhood knows that they can outsource this job to you.
Earning potential: You can easily make $19 per hour or more.
---
64. Window Cleaning
Window cleaning is the process of removing any dirt or grim from the interior or exterior of windows. Many people do it themselves, but a few need help.
Then there are highrise buildings and commercial places that need the help of window cleaners to keep buildings clean.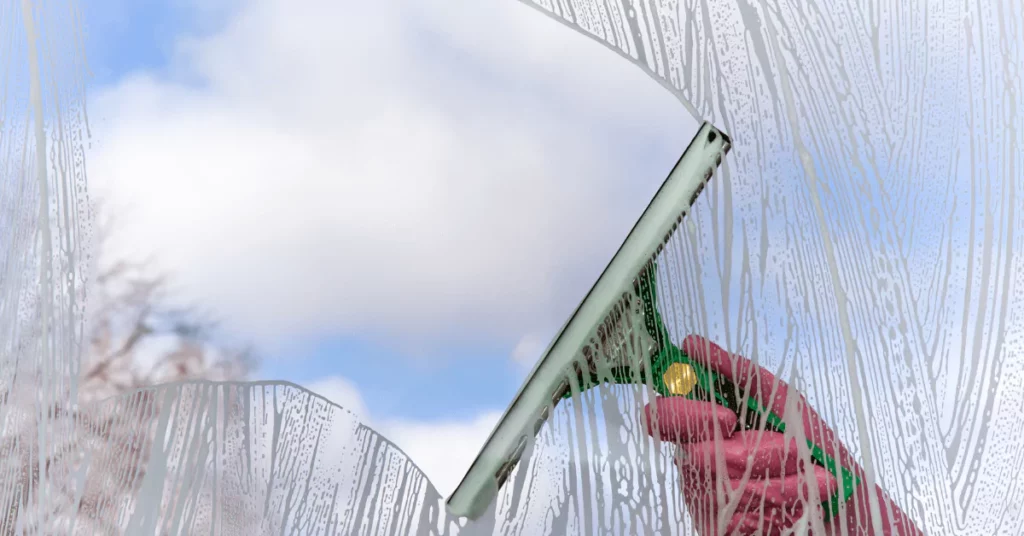 You can offer your services on per hourly basis or a fixed amount per gig.
Before deciding on a price, account for your time and the cost of cleaning supplies like clothes, solutions, brushes or water-fed poles, etc.
Earning potential: Average salary of window cleaners is $28 per hour, but most make less than that. While a few difficult tasks like high-rise buildings can fetch more.
---
65. Providing Moving Service
Moving is essential part of city life and with all the job transfer and shifts so many people have to move homes regularly.
Moving from one place to another is quite a big task, and most people need help. There are many professional movers and packers, but they cost a lot.
You can offer your services like help in packing or moving furniture at a reasonable price.
If you have a pickup truck, you can offer both your physical help and vehicle for moving.
Most people prefer to move on weekends or holidays, so it is a great side hustle to get paid on weekends.
You can list your services on platforms like TaskRabbit to get more moving side gigs.
Earning potential: People make $25 to $50 per hour for providing moving services.
---
66. Help In Holiday Decorations
Holiday decoration is a big industry, and every household is your potential client if you proceed to start this side hustle.
Families decorate their houses every year during festivals season with lighting and all other decorations.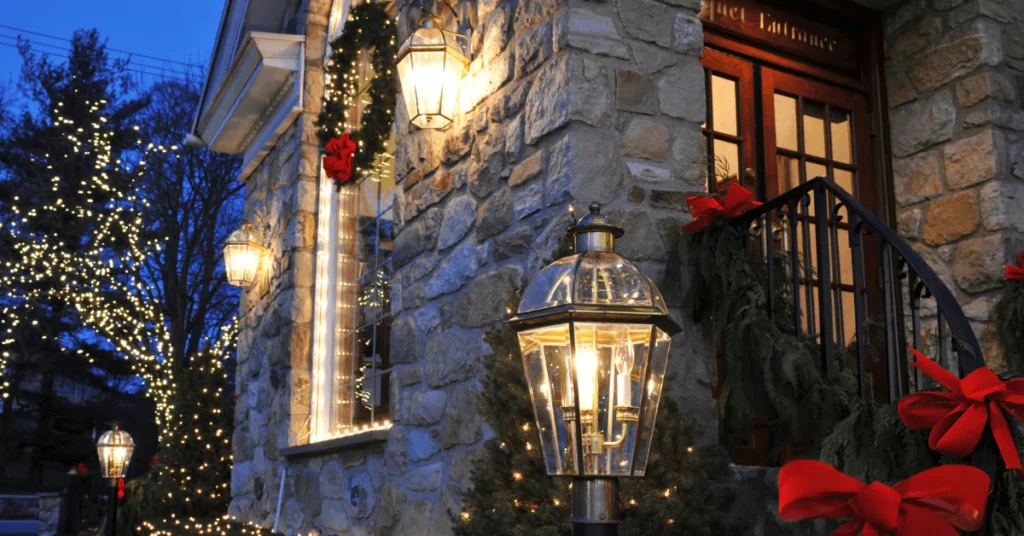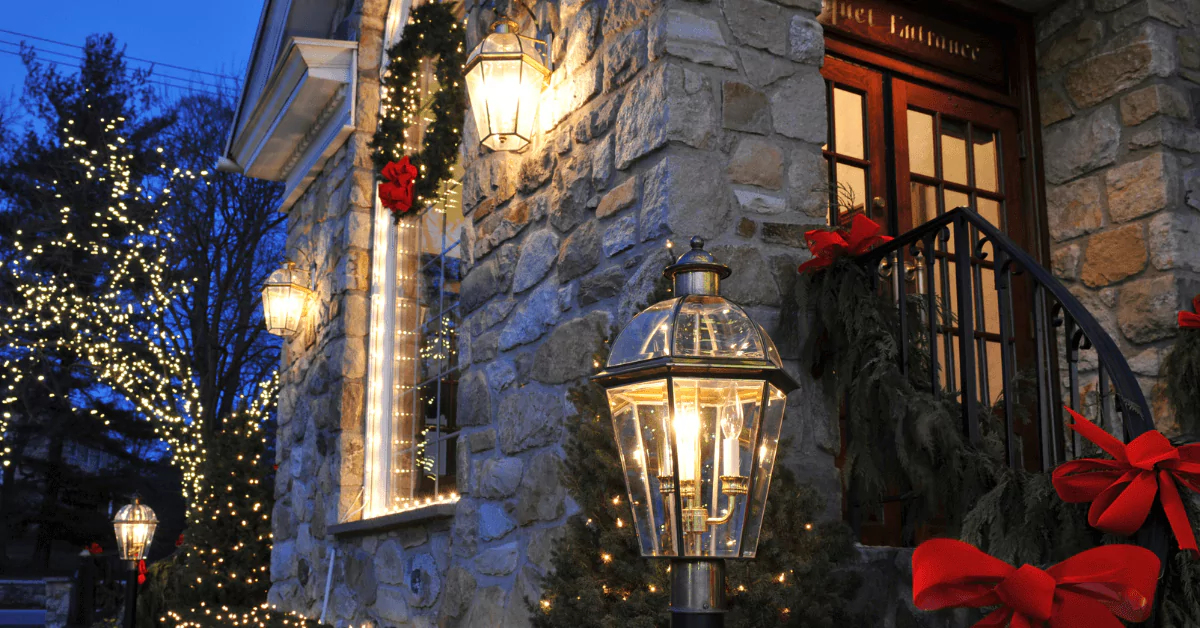 Setting up all these lights takes a lot of effort, and many families can use your help if you decide to offer these services.
You can decide on your rates as hourly basis or per house basis.
After the holidays are over, you can also help them with removing the decorations and make double the money.
Earning potential: You can make $45 to $150 per project.
---
67. Snow Removal
During winter removing snow from one's driveways is a major task, and many people prefer to hire help.
During bad weather, you can opt to do this side hustle for some extra cash.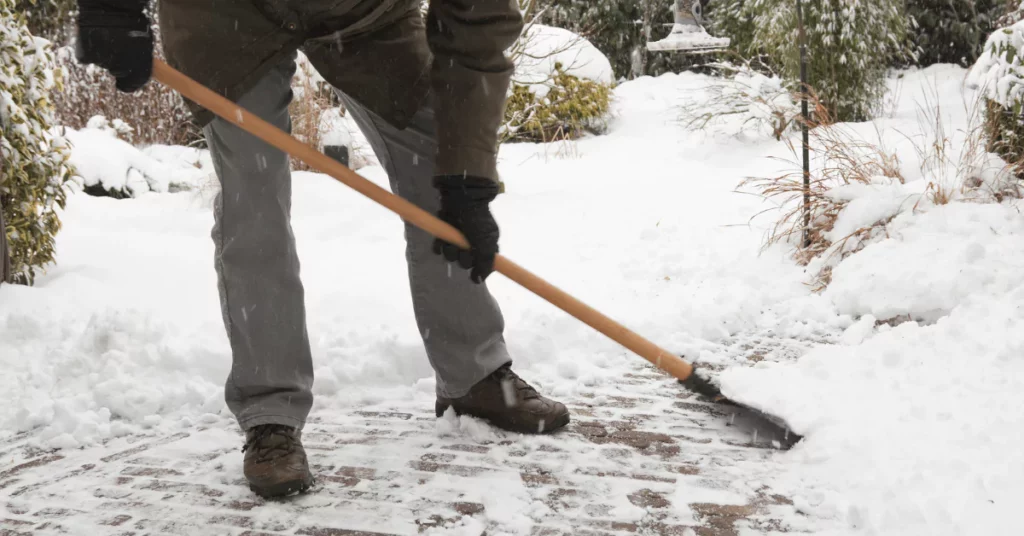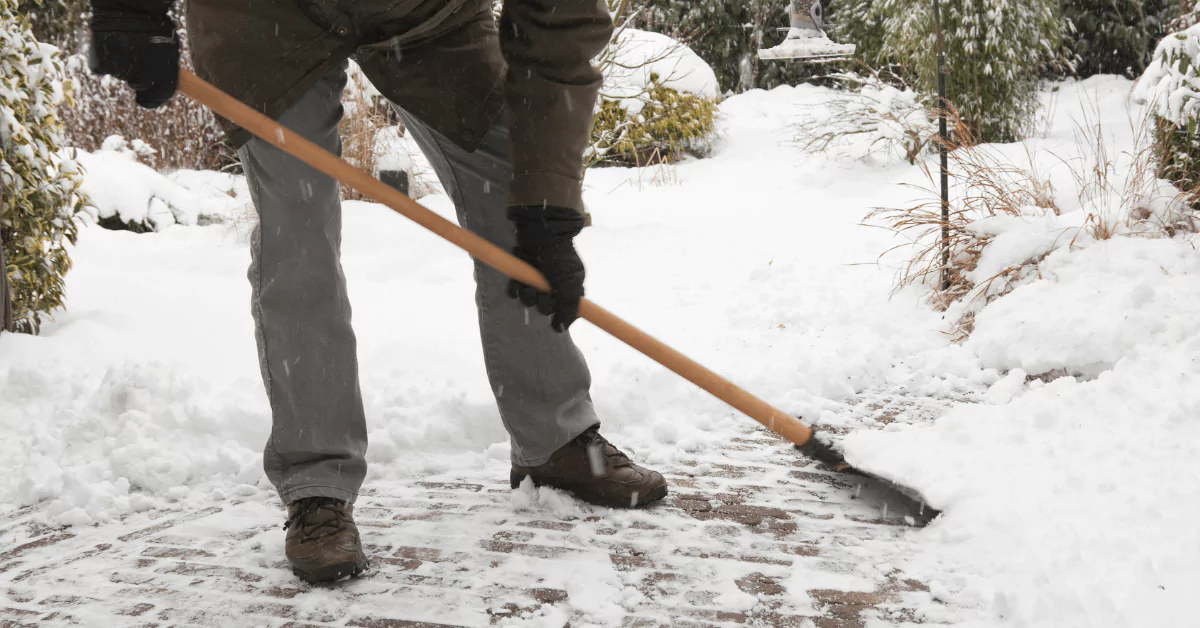 Go around your neighborhood offering your services.
You just need a basic shovel, or you can invest in a snow blower to get more work done. You can even have regular clients for some daily morning side hustle when it is a snowy season.
Earning potential: Expect to make $21 per hour or more if there is heavy snow.
---
68. Pool Cleaning
Maintaining a pool is a full-time job, and most pool owners are very particular about their pool cleaning. They have regular schedules or pool shocking and other cleaning stuff.
Though a few busy professionals hire help to maintain their pools in pristine condition.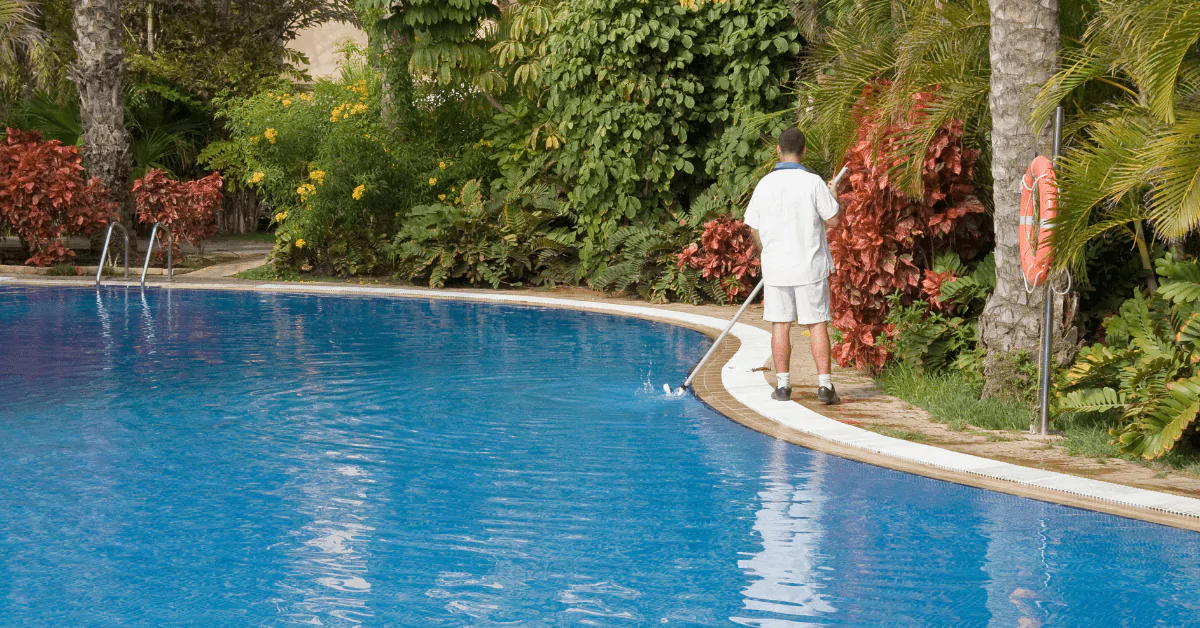 If a pool is not cleaned regularly and its balance (chlorine, pH, alkalinity, etc.) is not maintained, it may become a slimy green pond in no time.
If you know the basics of pool cleaning, like pool chemistry, and have some experience in cleaning pools, like vacuuming them, then you can offer your professional services to pool owners.
It will most likely be a regular side gig, where to visit the pool every other day for some regular cleaning, like removing leaves and adding required chlorine.
Earning potential: Cleaning pools can make you $15 or more per hour.
---
69. Knife Sharpening
Knife sharpening is a unique side hustle you can do to make money, and every household is your potential customer.
You can go around the people's homes offering your services, and many people can even become your regular customer wherein you visit their homes every few months.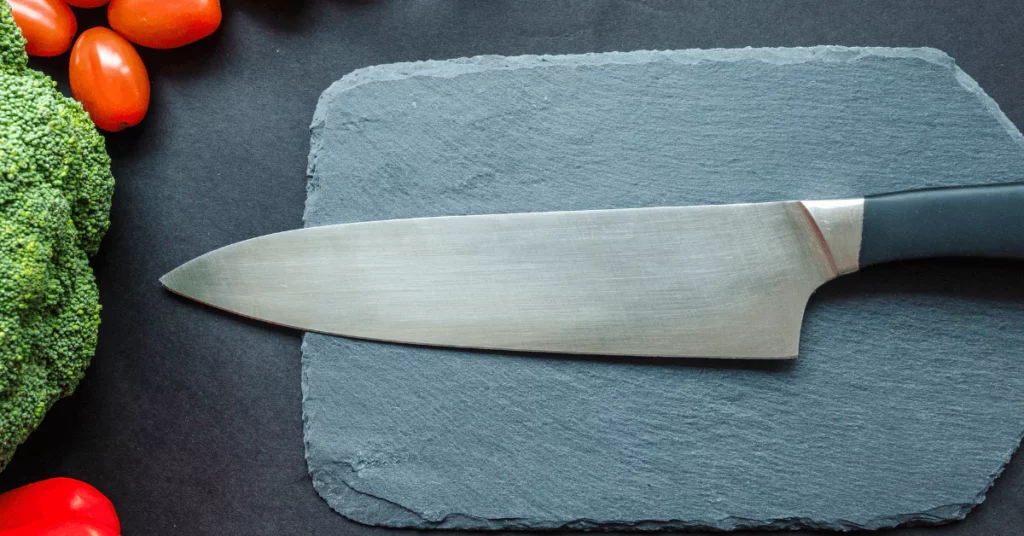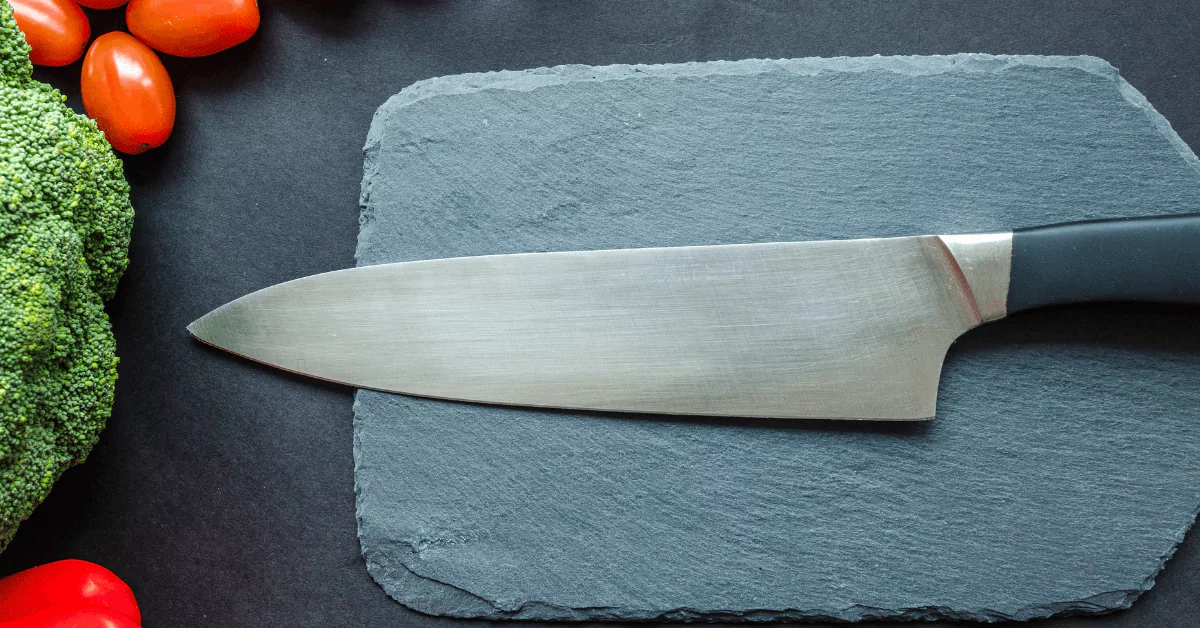 The job of sharpening knives involves using stones and honing rode. You need some experience learning this art. You need to understand the angles and how much pressure to apply.
Stuff like how much sharpening is required will come to you with some experience.
Earning potential: Matt from the American Edge makes around $30 to $60 per. You can start from lower rates and once you have regular clients you can get more work done in less time, earning you more.
---
70. Mobile Notary
The job of a notary is to facilitate the signing of important legal papers like loan documents.
You can start this high-paying side hustle to make money. To become a mobile notary, you need to be a US resident and be at least 18 years of age. To register a notary, every state has its own rules, so you need to check them.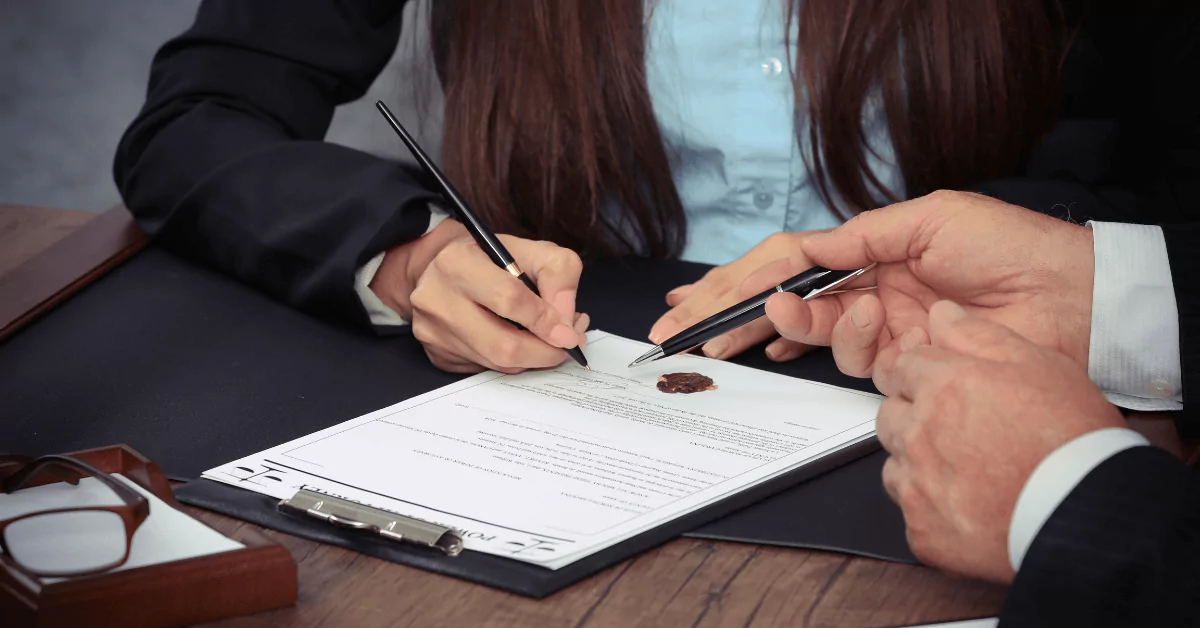 Once registered, you can work directly for the escrow office, which pays more, or you can work as a contractor.
Your job will include going to people's homes, and you need reliable transportation for the job.
Most of these jobs happen on evenings or weekends, so it is a great side hustle even for people with full-time jobs.
Earning potential: Mobile notary is a lucrative side hustle earning you around $70 to $100 per task and you can easily hit the $30 per hour mark.
---
71. Career Coaching
If you are a good communicator and have experience working in human resources or counselling, becoming a career coach can be a great money-making side hustle for you.
The job of a career coach includes working closely with individuals to help them identify their career goals, find their strengths, and make strategies for achieving their goals.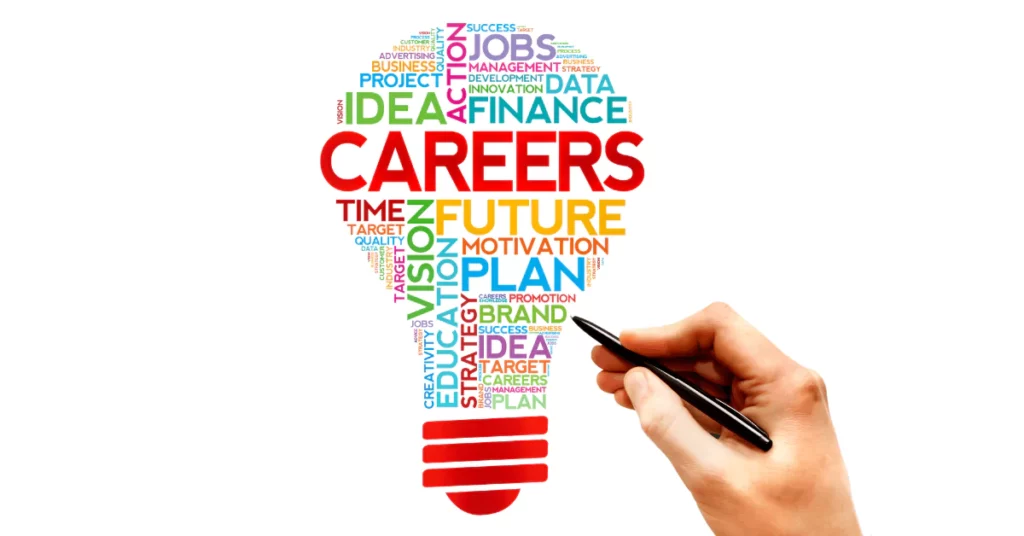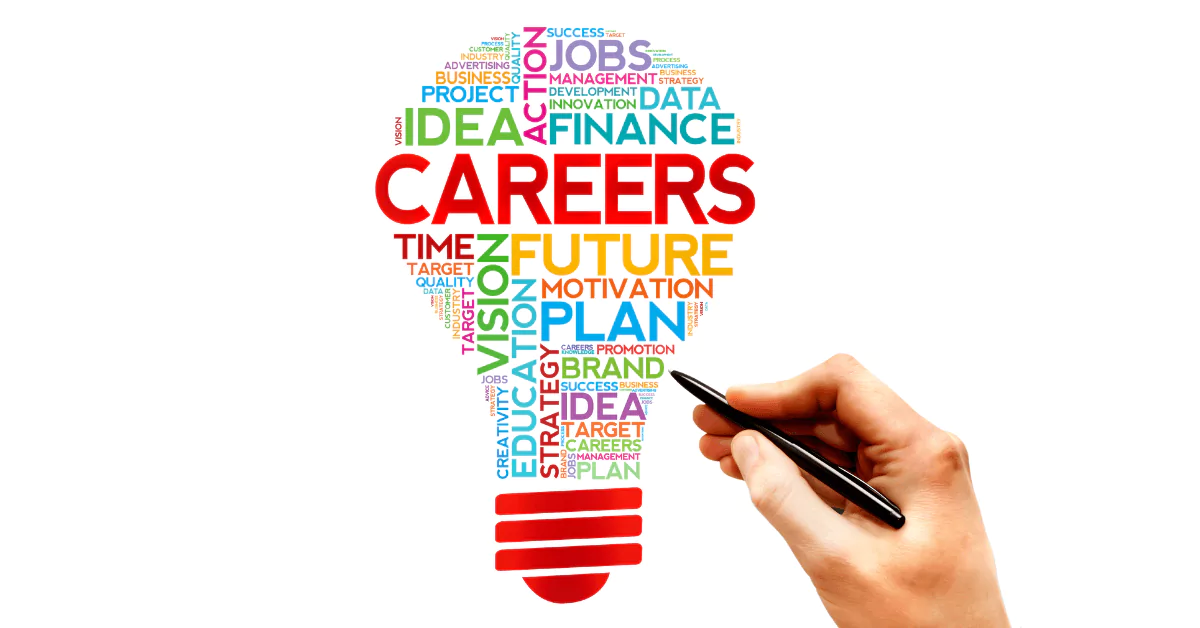 You need to be an active listener and a problem solver, along with a good sense of current job markets.
Your job includes helping them with job-finding strategies and preparing for interviews.
This side hustle will work like a charm to get clients who are interested in following your career path. You can take one on one coaching sessions or conduct workshops.
Earning potential: Career coaches charge $50 to $150 per hour for their efforts.
---
72. Therapy/counselling
It can be a rewarding side job for people who love helping others. This job requires a specific degree and licensing, so it is not for everyone.
But if you are interested in helping others, you can invest your time in getting certifications and required licenses.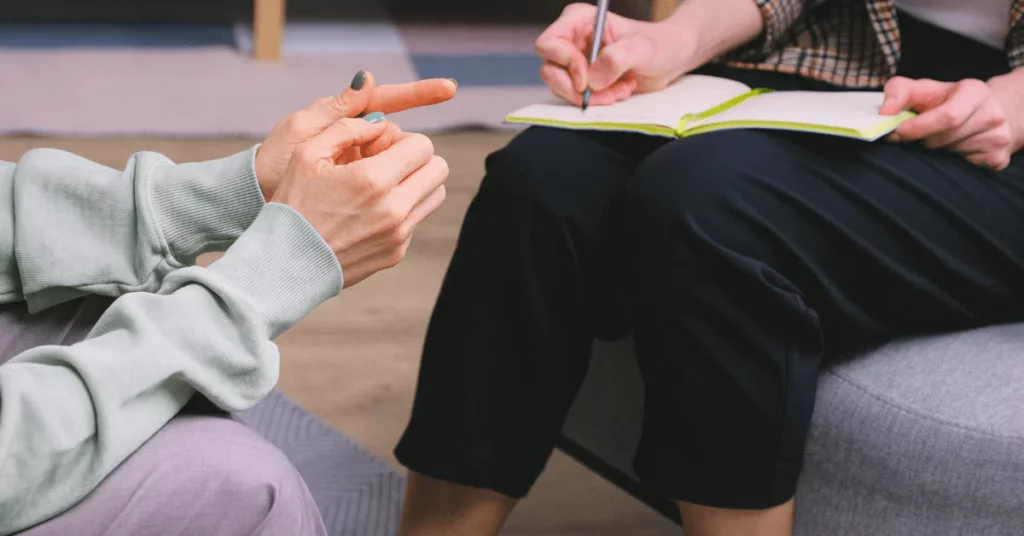 A therapist can work with individuals or group of individual on various problems like:
Behavioural issues
Emotional issues
Mental health issues
There are different approaches a counselor can take, like psychoanalytic therapy or solution-focused therapy, depending on different cases.
You can promote your services and get clients on freelance platforms, also.
Earning potential: Licensed professionals charge $90 or more per hour.
---
73. Life Coaching
Life coaching can be another great side hustle wherein you help others to achieve their personal and financial goals.
This does not require any specific degree, but having experience in the counseling or coaching field can be a huge bonus.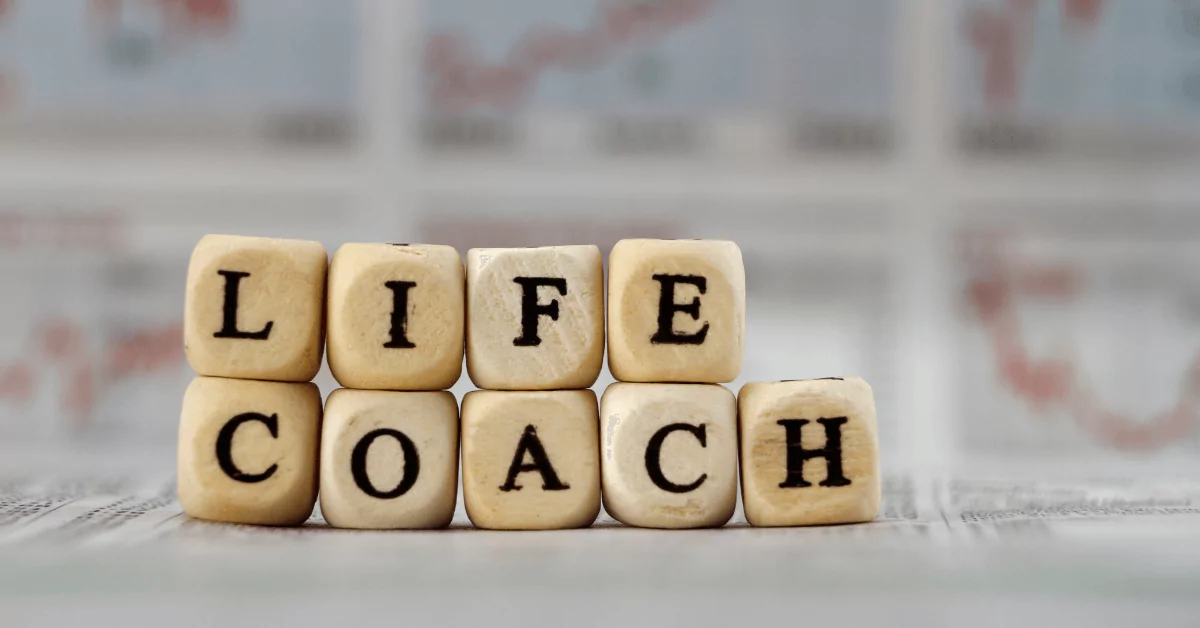 Your job will be to help clients with goal setting and plan actions to achieve them.
This is one of the side hustles that can be turned into a full-time career if you love doing it and start getting enough clients.
Earning potential: Life coaches earn, on average $28 per hour, but with increasing popularity you can make more.
---
74. Yoga Training
If you are into personal wellness and are a regular yoga practitioner, you can make some side income by becoming a yoga trainer.
To become a yoga teacher, you need certification, where they teach you about anatomy, alignments, and teaching methodologies.
You will be teaching individuals or groups of individuals different postures and breathing techniques and help them develop flexibility, strength, and balance.
You can take one on one private classes or teach a group of people.
Earning potential: You can make $10 to $50 per hour, the average being $25.
---
75. Resume Writing
If you can create an excellent resume, you can consider offering your resume writing services. You need good writing, editing, and formatting skills to be a resume writer.
Job seekers always need eye-catching resumes. You can work with them to highlight their skills and differentiate them from the competition.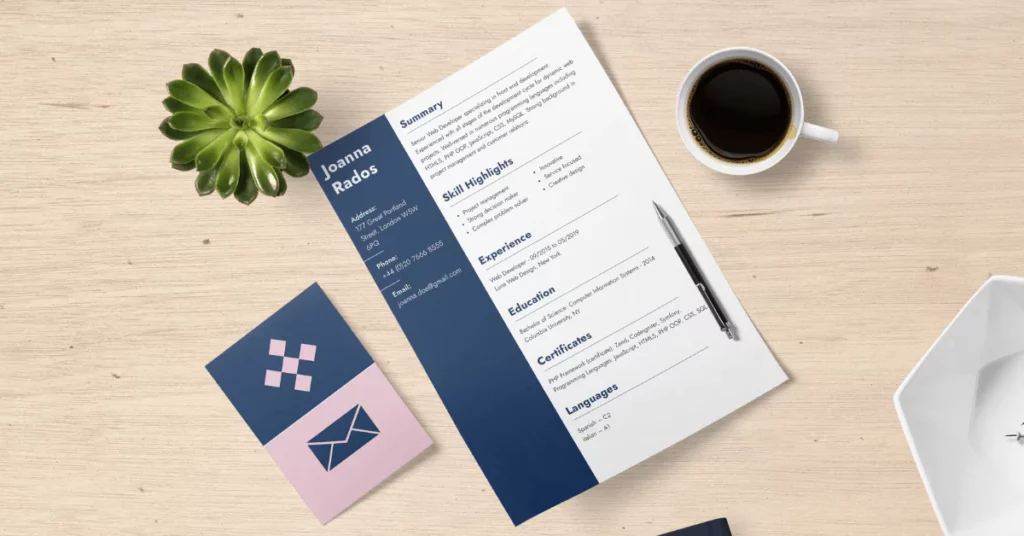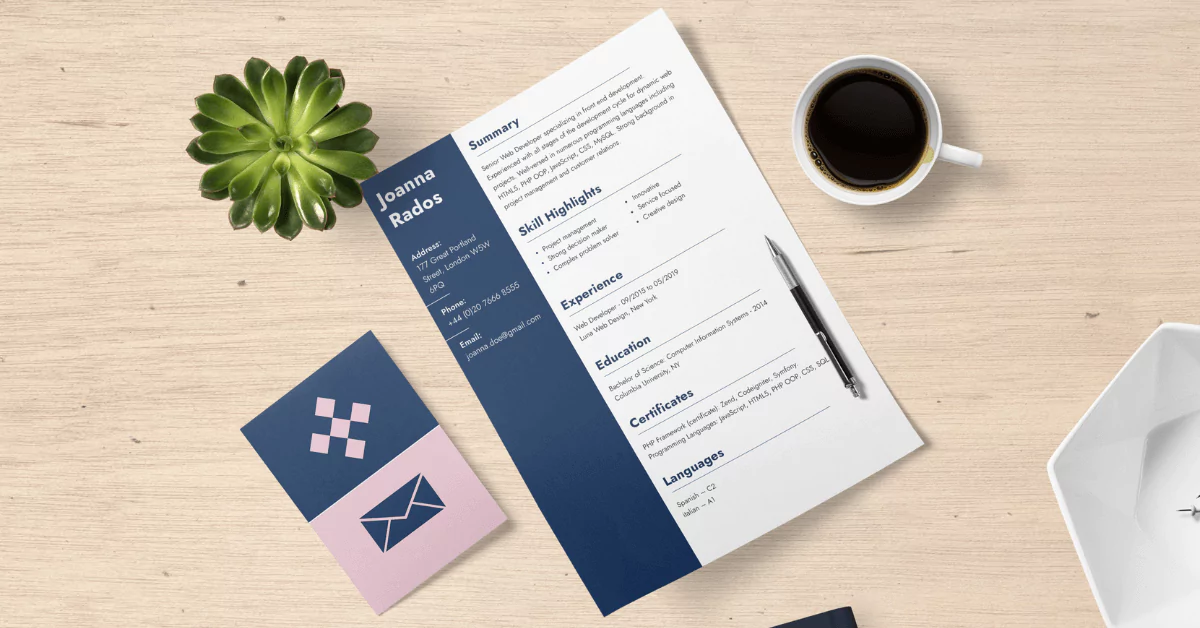 A solid resume helps people looking for employment find the right job. You can offer your services as a part-time job in your free time, as it takes only 30 minutes or so to work on a resume.
If you have this skill, offer your services on sites like NRWA and Fiverr.
Earning potential: You can make $50 to $100 for a normal resume and over $200 for an executive-level resume.
---
76. Public Speaking Coaching
Public speaking is one of the skills that help an individual grow their careers. Especially if you are an entrepreneur, you need to be an effective communicator.
But most people lack in speaking skills and are afraid of communicating with other due to various reasons.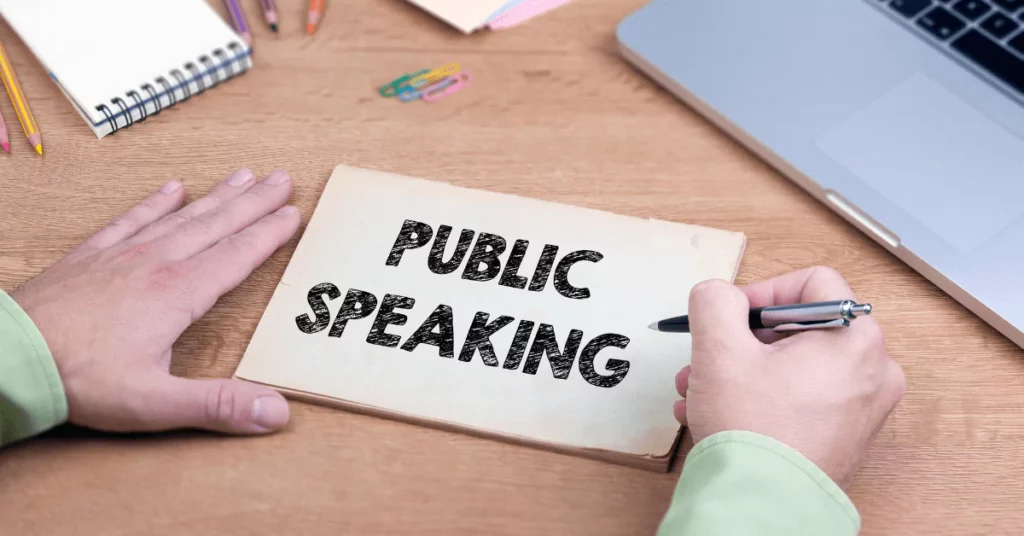 If you are a good orator yourself and love talking, you can help others develop verbal skills.
Your job will include helping them with building confidence, delivery, and overall effectiveness of speaking.
There are various things you can work on, like body language, message delivery, and vocal techniques.
The best way to build an audience for your side hustle is by creating social media promotions.
Earning potential: You can make $26 per hour for your services.
---
77. Personal Chef
Becoming a personal chef can be a good side hustle idea to make money if you love cooking.
You can work with individuals or families to create their meal plans and do the cooking on daily, weekly or monthly basis.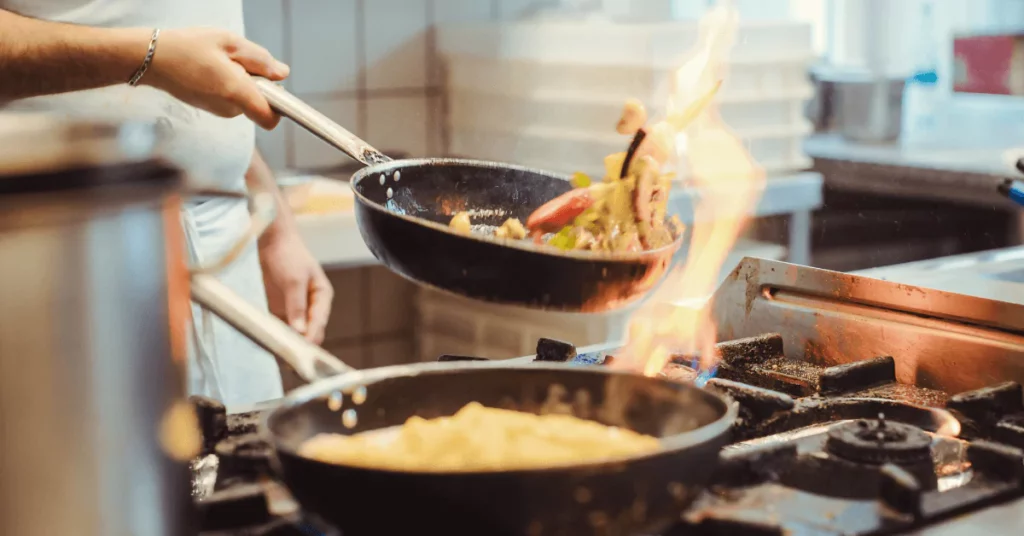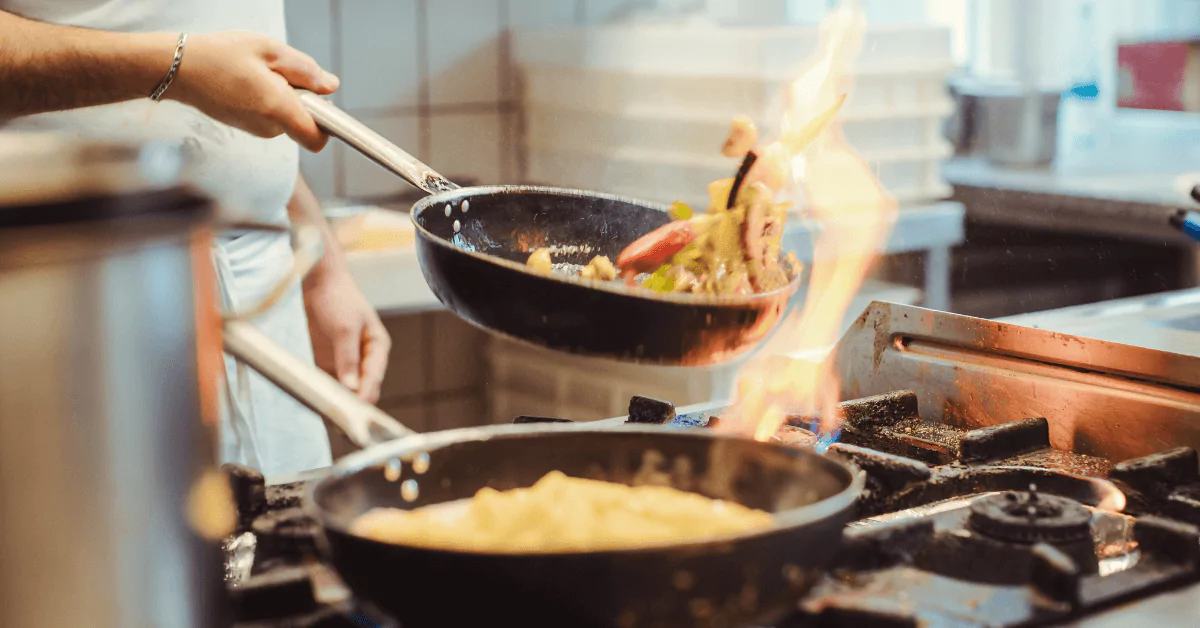 Custom meals can be prepared considering the dietary needs of the clients.
You need to have good knowledge of different cuisines and should understand the different dietary restrictions.
With some organizational, time management, and planning skills, you can make this side hustle work.
You can build up your client base and get regular work for a constant stream of income.
Earning potential: You can make $29 per hour on average as a personal chef.
Part-Time Jobs That Can be Done As Side Hustles
Part-time jobs are a great option for getting valuable skills, experience, and networking in new fields.
These jobs often offer a flexible schedule and help you explore new career opportunities without committing full-time.
You can also make some good cash with these side hustle gigs.
78. Retail Sales
Working in retail sales are popular part-time side hustle to make some extra money on a regular basis.
The job of retail sales associates includes helping customers find the right product. You may have additional tasks like restocking or pricing depending on your decided roles.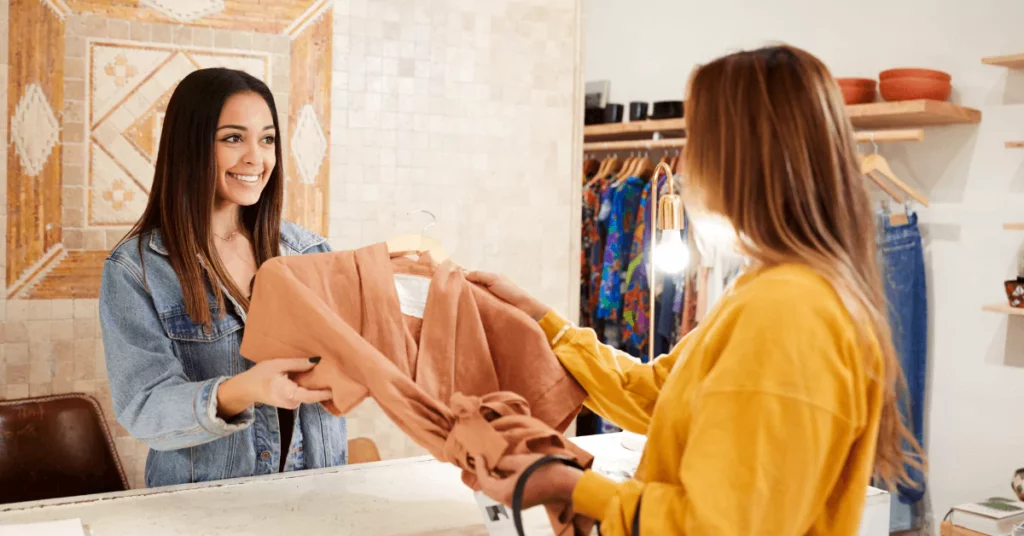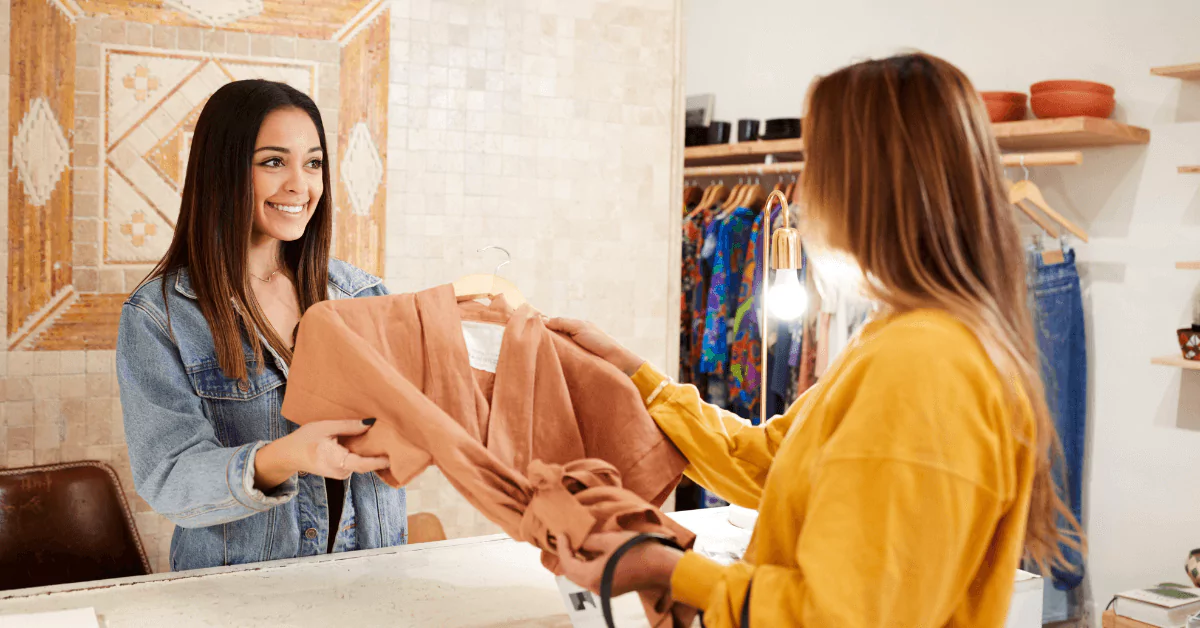 You don't need a special degree as a qualification, but having a high school diploma is required in most places.
Friendly nature and good communication skills are what recruiters look for in retail people.
You also need to have good knowledge about the product you are selling and basic math skills.
For such jobs, check on the job listings or go to your local retail store to enquire about available positions, and make sure to highlight your prior experience in customer relations.
Earning potential: Working in retail, you can make $17 per hour.
---
79. Customer Service
Part-time customer service jobs can be found in a variety of industries. Whatever industry you work in, you can find some customer service jobs.
To be a customer service representative, you need to be very patient and empathetic as you will be dealing directly with the customers listening to their complaints and enquires.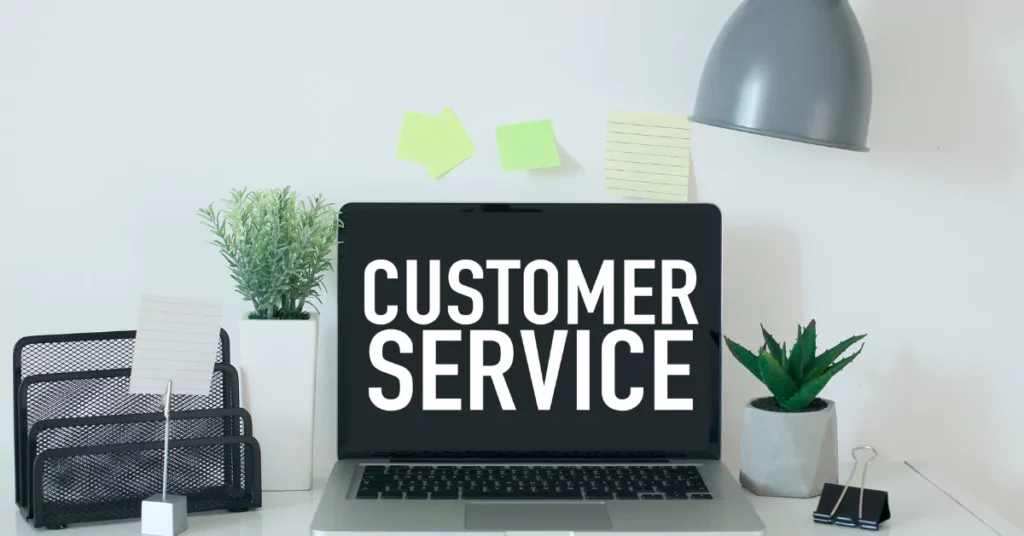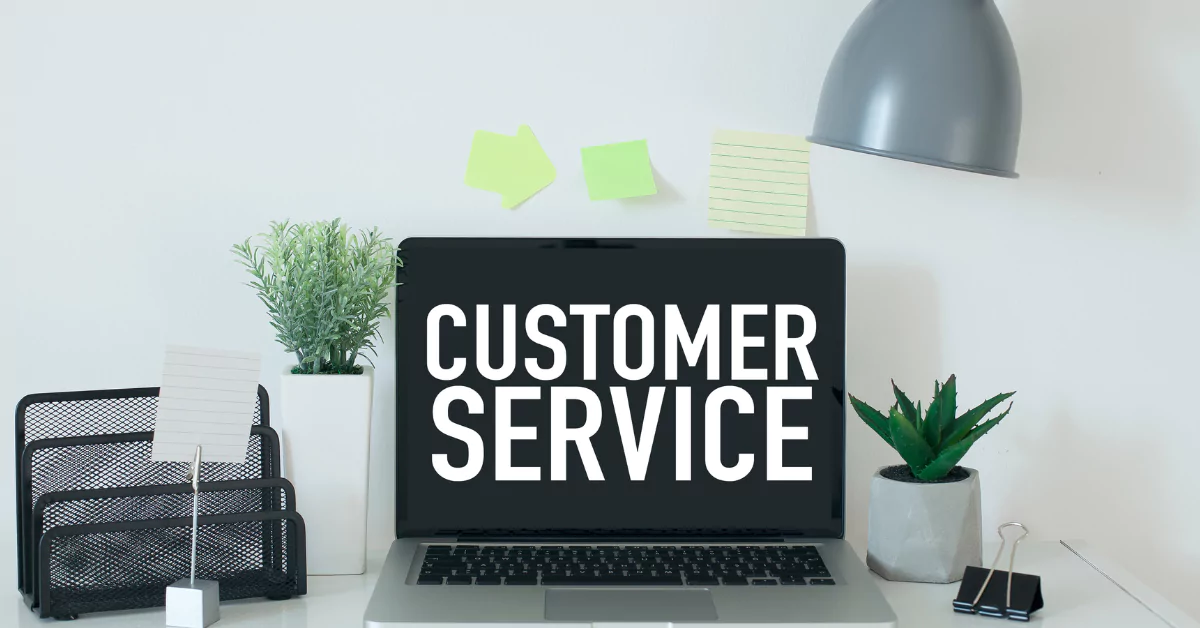 You need to have thorough technical knowledge about the product or services of the company you are working for.
Problem-solving skills and good communication are a must for this job. You will improve all these soft skills during your side hustle other than making money.
Various websites post listing for such jobs, and you can also find them at staffing agencies.
Earning potential: Customer service agents can easily make $18 per hour.
---
80. Waiting Tables
Working as a waiter at a restaurant may not be the highest-paying side hustle out there, but it is one of the most easily available.
Many people turn to waiting table gigs for their urgent cash needs.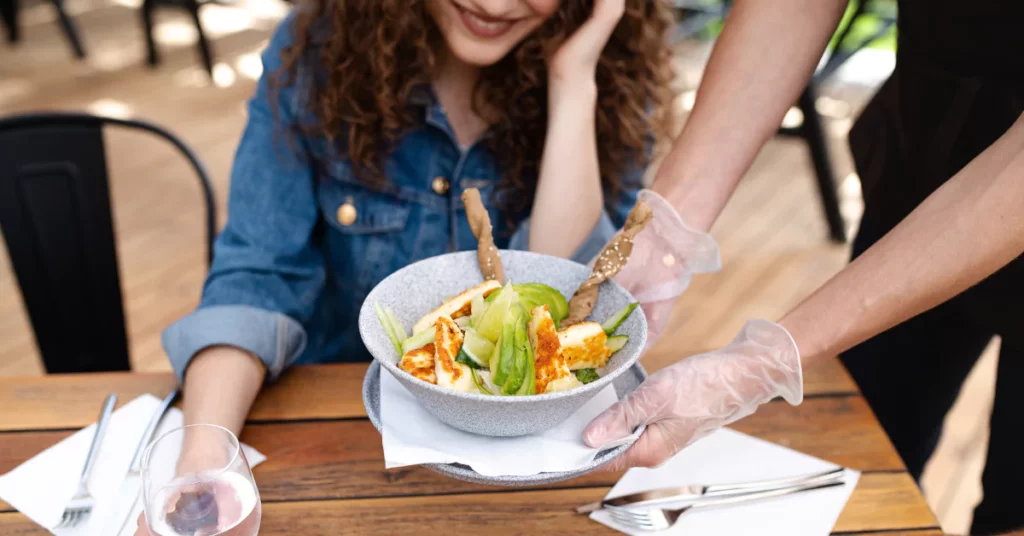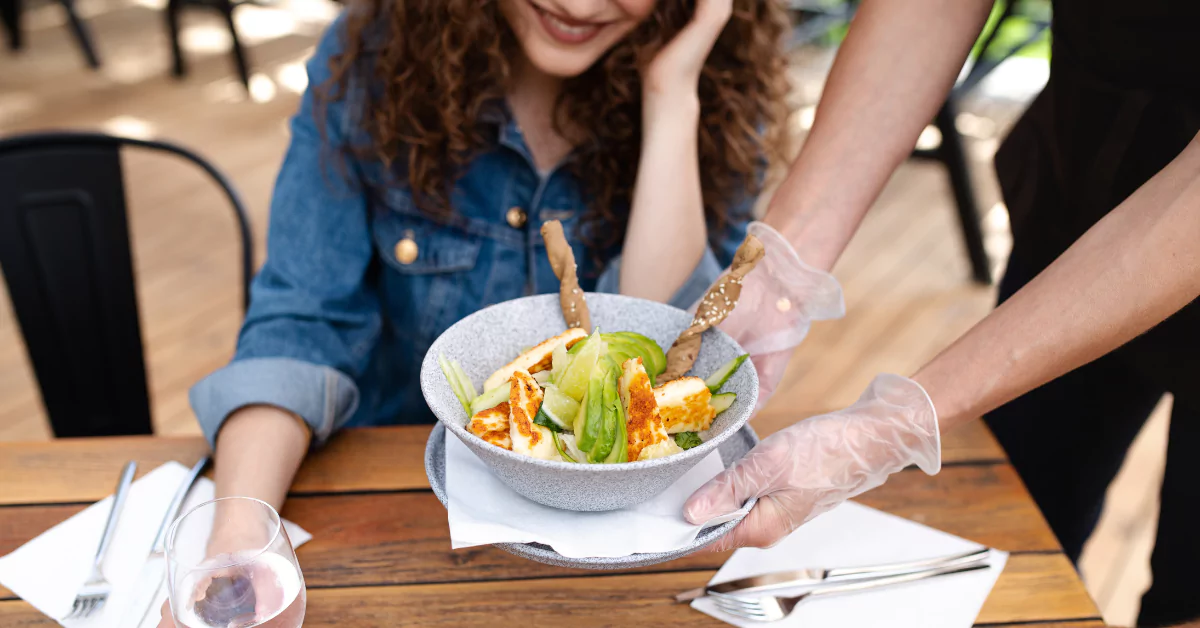 Though it is a physically demanding job as you need to be on your toes whole the time, it offers flexibilty.
Many restaurants hire people on a part-time basis for peak hours like dinner.
Another perk of doing this side job other than instant cash is getting free or discounted meals. You can work around your time commitments and have a regular gig on weekends or in the evening at a restaurant with regular extra cash.
Earning potential: The earnings are highly variable, at some places, you can make $30 per hour, while in others, you will be only offered only $10 per hour.
---
81. Event Staff
This is a good flexible side hustle to make extra cash. There are many event happening year around and those events need workforce.
They hire people on temporary basis for different kinds of tasks such as.
Setting up tables, chairs
Decorations
Registrations
Parking assistance
Serving food
Cleaning area and other such tasks
Many staffing agencies have a list of people they hire for such events. You can register at these staffing agencies to get these part-time jobs.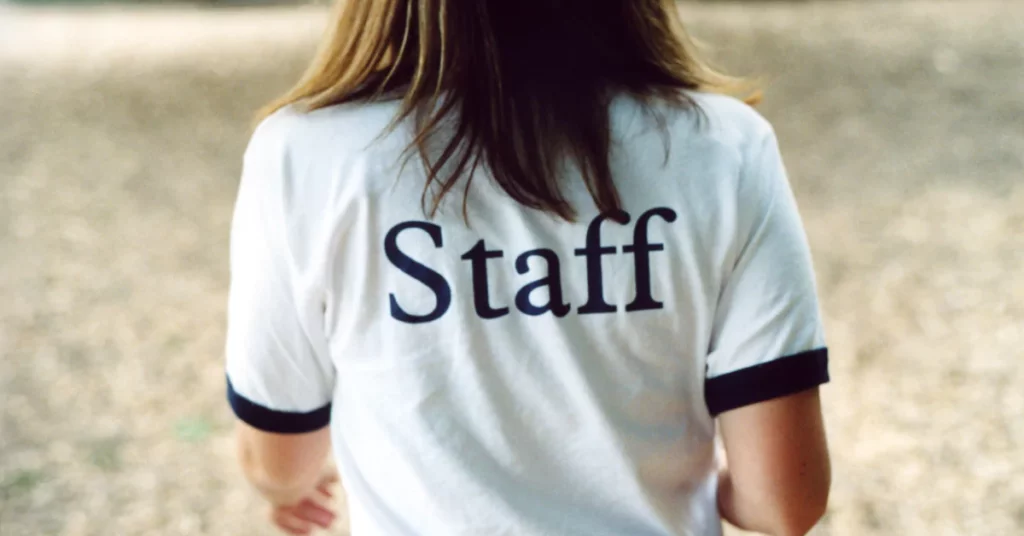 These events help you meet new people and make connections other than learning to work in teams.
Earnings may not be the best, but these jobs pay you on the spot.
Earning potential: On average, working as event staff, you will be making $15 per hour.
---
82. Seasonal Work
You might look for temporary jobs that come with different seasons.
For example, theme parks or ski resorts open during specific times of the year and have higher footfall. They need additional workers to help them set up the facilities and do some basic jobs to accommodate a higher number of visitors.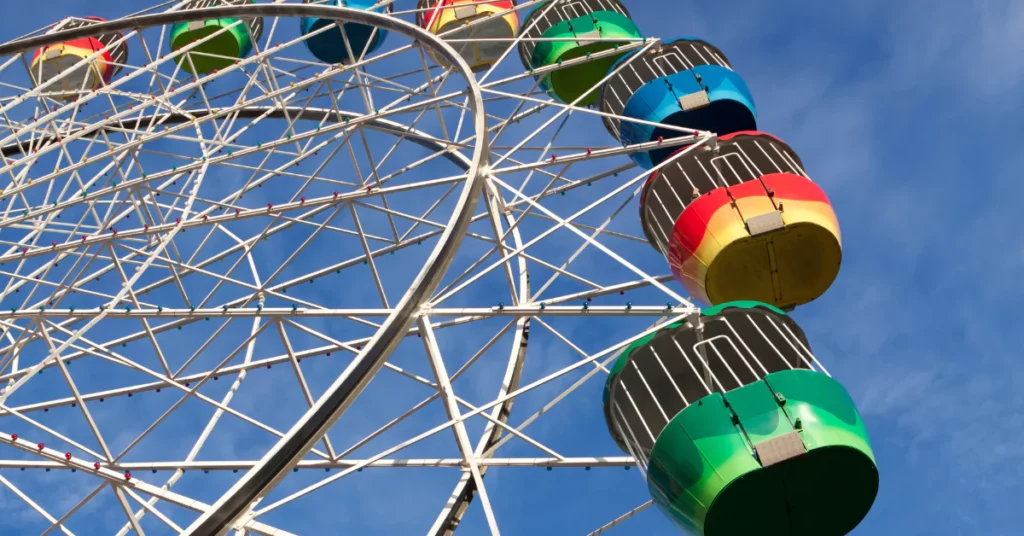 Students have a lot of free time during the holiday season, and these jobs can help them earn some extra cash other than interacting with a lot of people.
These jobs are temporary and do not offer long-term benefits but are good for quick cash.
---
83. Hiking Tours
If you are passionate about hiking and love exploring nature, you can turn it into a side hustle that pays well.
As a hiking leader, your job will be taking a group of people on hiking trails and arranging for people to stay in camps and pointing out all local attractions, and explaining local things.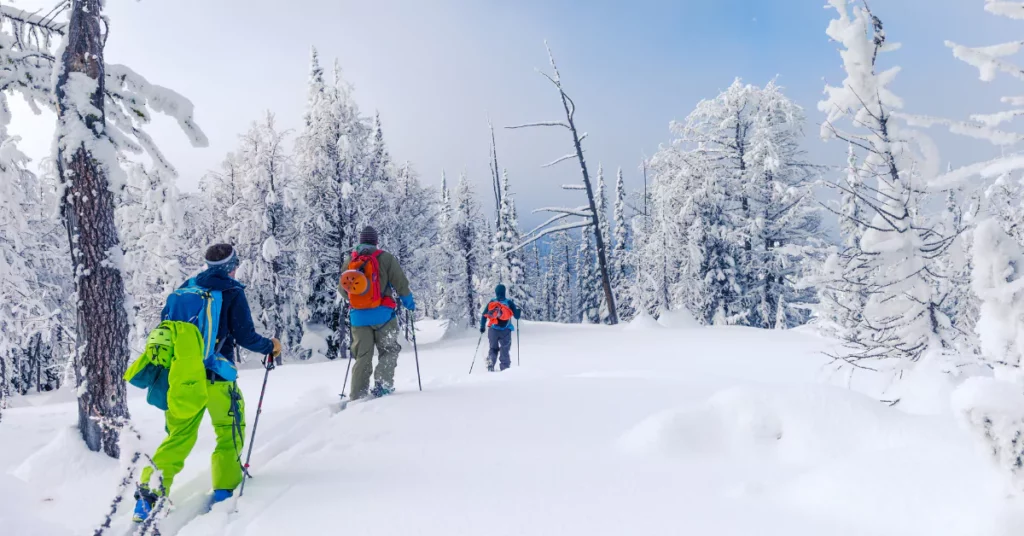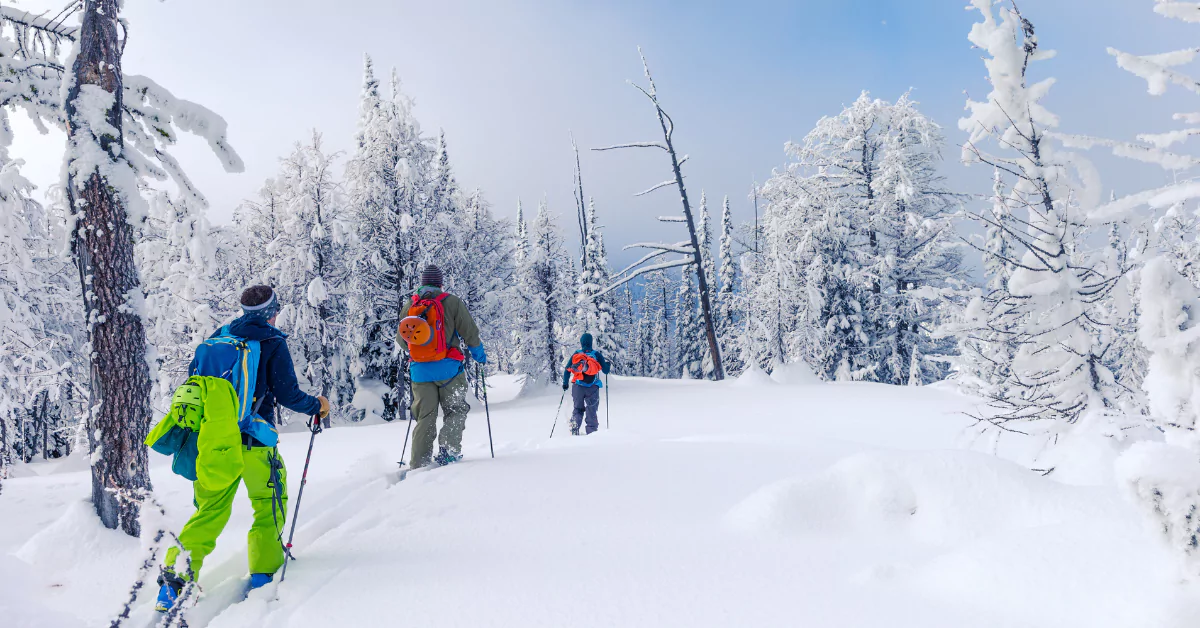 You need basic first aid training and an understanding of local areas other than knowing the local rules and regulations.
It is a great way to spend time in nature and also make money while doing that on your own schedule, as you can arrange these tours in your free time.
Before offering services to others, it is important to gain experience first and know the terrain very well.
---
84. Tour Guide
Becoming a tour guide is another interesting side hustle if you live in one of cities with a lot of touristy places.
Often people hire locals to help them explore the place and know all the local history of the places they are visiting.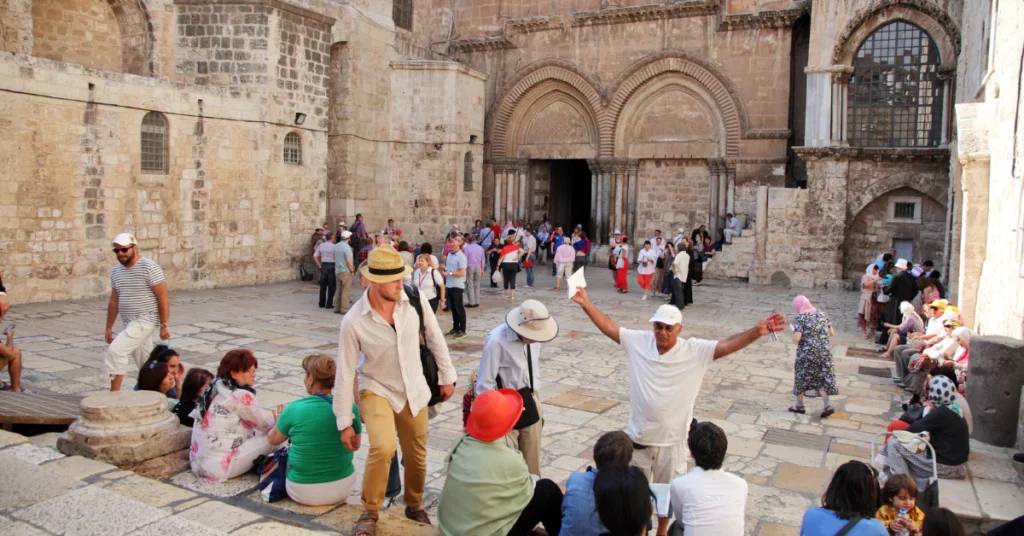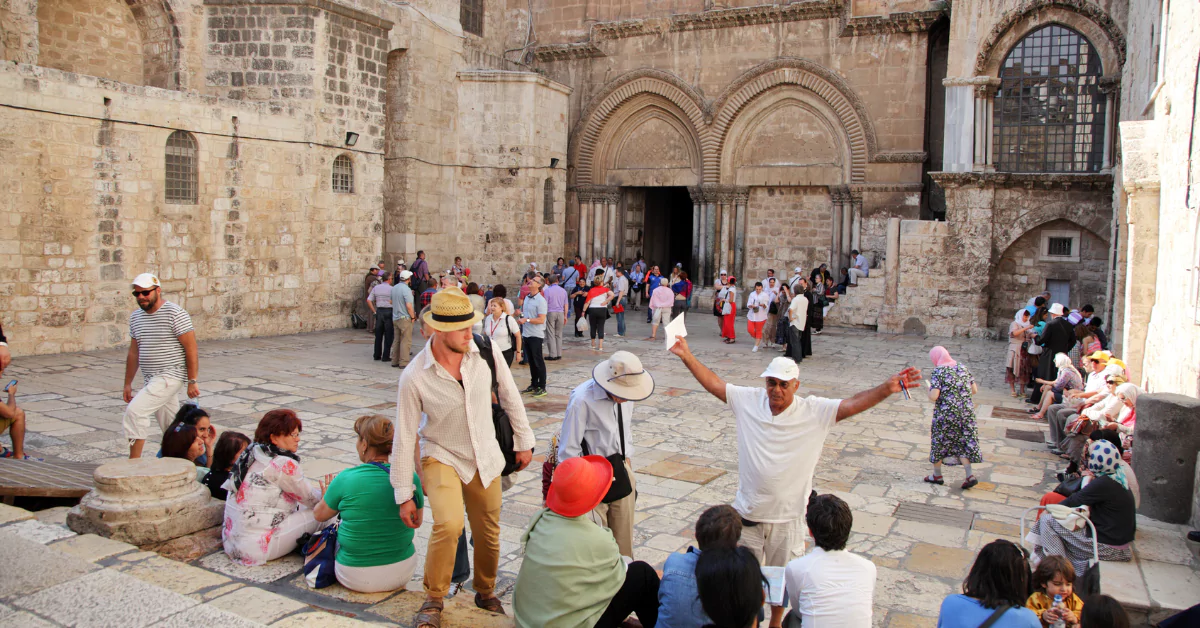 If your place has an other language than English, knowing English can help you connect with more tourists.
You need to be entertaining and not bore the tourists, as they are there for fun, not only history lessons.
This is a good side job for people in their free time who love interacting with people as they get to meet people across different countries.
There can be different kinds of tours like walking tours, boat tours, cycling tours, or bus tours. Depending on your location, you might need to get a license to organize these tours.
Earning potential: Tour guides make around $15 per hour.
---
85. Warehouse Work
Warehouses store products that are distributed to the customers when someone orders.
There are many types of jobs in warehouses and depending on the demand they might hire additional help for part-time jobs.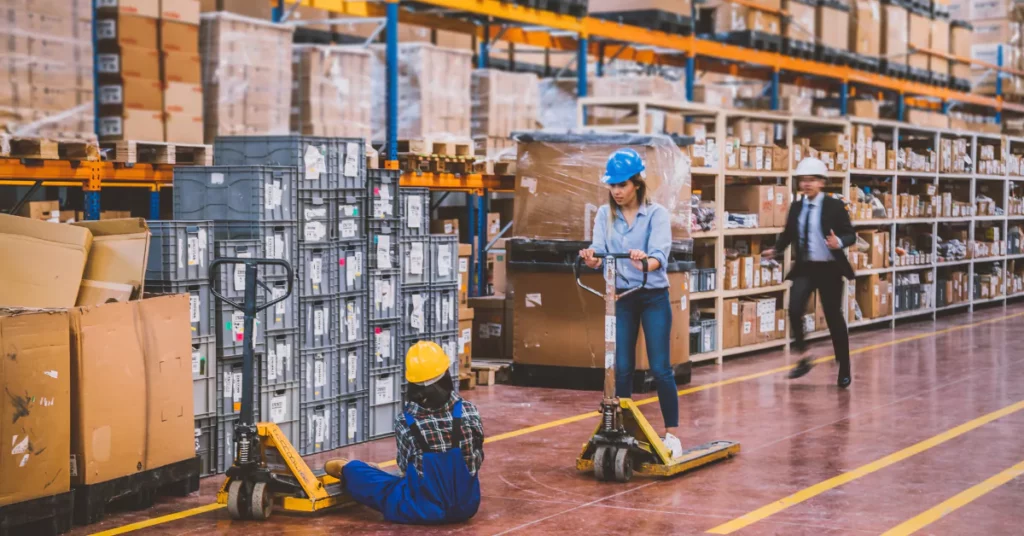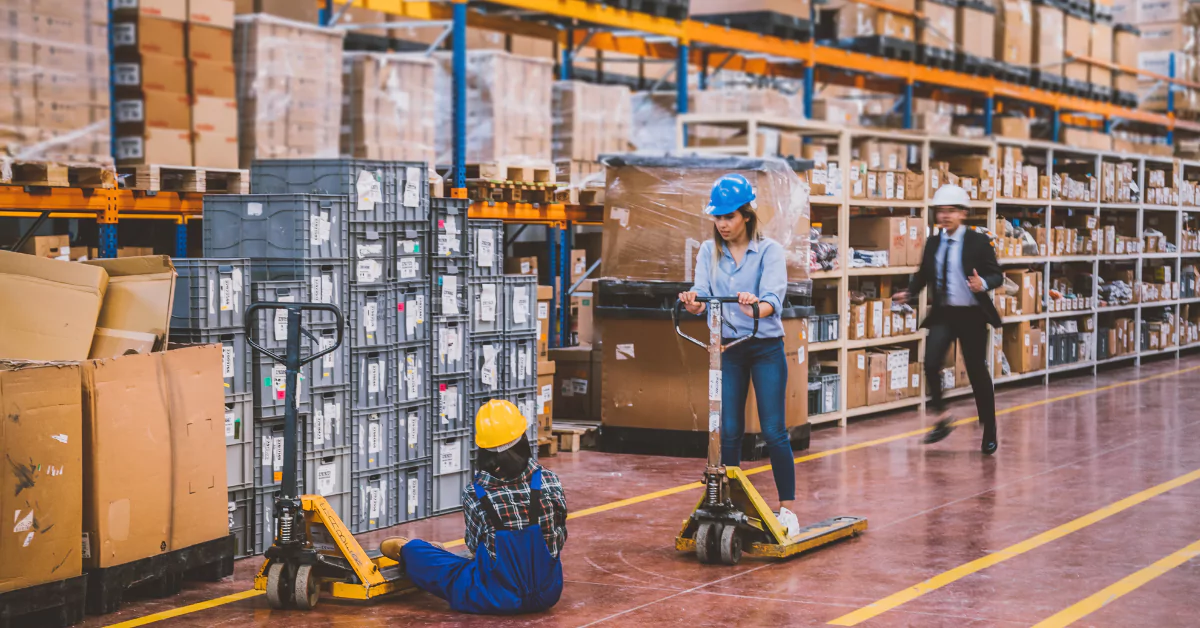 You can look for these jobs as side hustles to make some extra money.
Different types of jobs available at warehouses are:
Packers
Order pickers
Forklift operators
Loaders and unloaders
Inventory managers
Most often, the available part-time jobs are loading and unloading during peak seasons when there are more than usual demands for products.
Earning potential: Different types of roles in warehouse jobs pay differently, but you can expect to make around $25 per hour.
---
86. Promotional Work
You can take promotional jobs for different companies at the events like conventions or trade shows.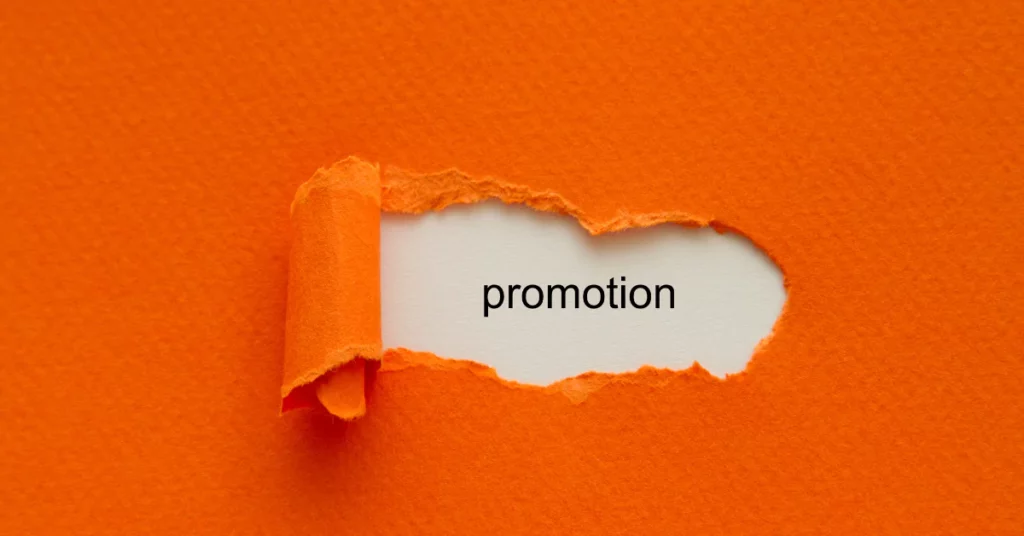 These jobs includes:
Setting up displays
Demonstrating products or services
Interacting with attendies
Distributing promotional material
Collect contact informations
These events help companies promote their products and services to a wider audience and you get to earn some decent cash with this side hustle.
Earning potential: On average, you can make $18 per hour working on promotional jobs.
---
87. Ticket Sales
Ticket-selling part-time jobs may come up during events like theatre productions, sports, or concerts.
Your job as a ticket seller will be to sell tickets for events and handle transactions.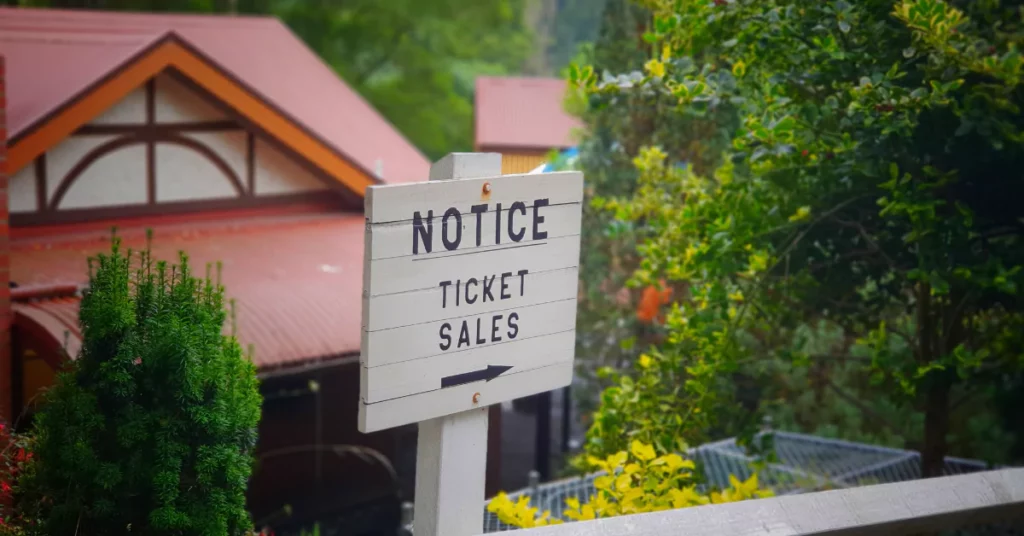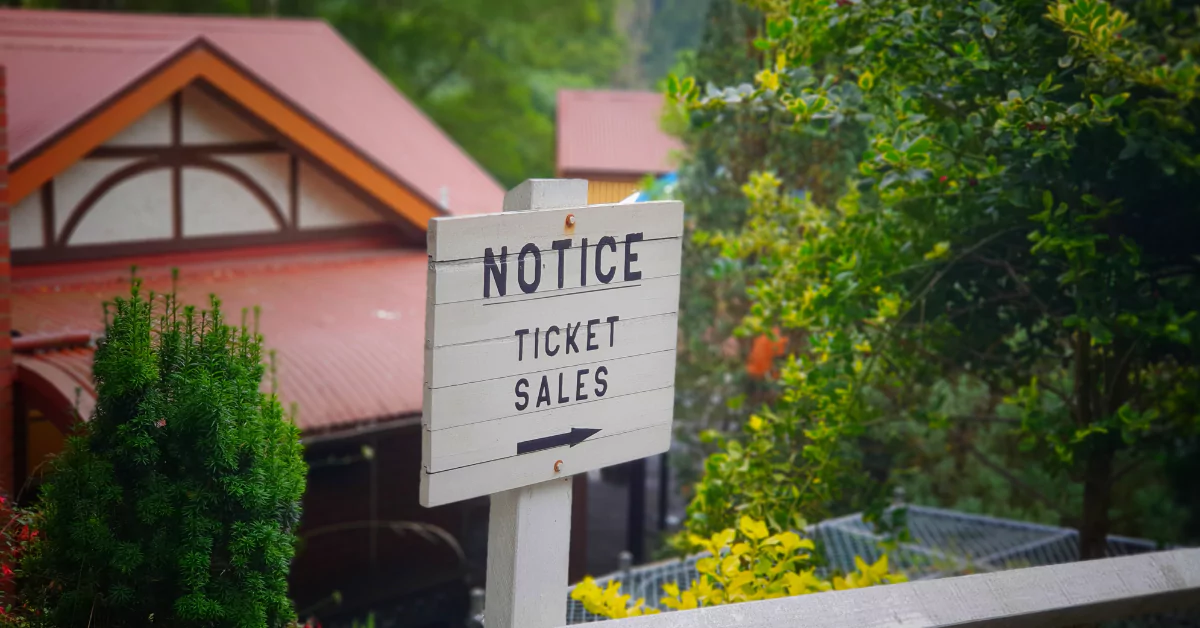 You will be responsible for answering queries regarding the event, like location, date, time, and any promotions.
Earnings will vary depending on the event, but you can get some free tickets for the event for sure.
Earning potential: Ticket seller jobs make around $15 per hour.
---
88. Medical Billing & Coding
It is a good side hustle for people with organizing and computer skills. Your job will be submitting and following up on the medical bill claims submitted to the insurance companies.
You will be reviewing the patient's information and assigning medical diagnosis codes other than submitting the claims.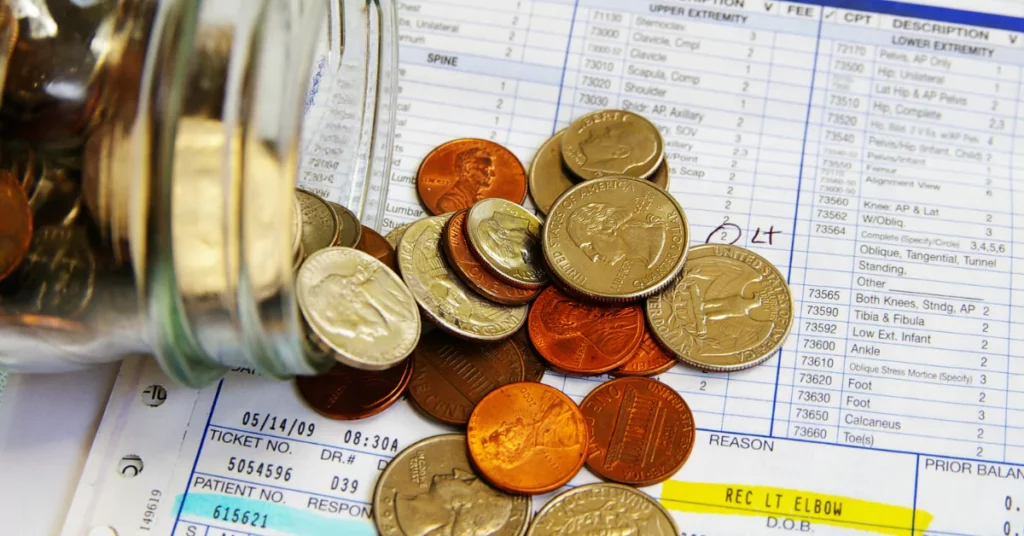 You need to maintain a record of billing activities. This is a full-time job but can be done on a part-time basis also.
There is high demand for medical billers, and if you can get some experience in the field, you can earn some good bucks with this side hustle.
Earning potential: These jobs pay around $21 per hour.
More Ways To Make Extra Money
Here are a few more side hustles that you can do to generate extra cash.
89. Renting Things
If you have things that are just sitting there and used very rarely like your car when you are working from home, you can make money renting them.
There are spaces for renting almost anythings. These companies remove the hassle of meeting the renter and negotiating the prices. Plus, they also provide insurance so that if any thing happens, your investments are safe.
You can rent almost anything, starting from your hiking gear to your RVs. Here are different things you can rent easily for cash.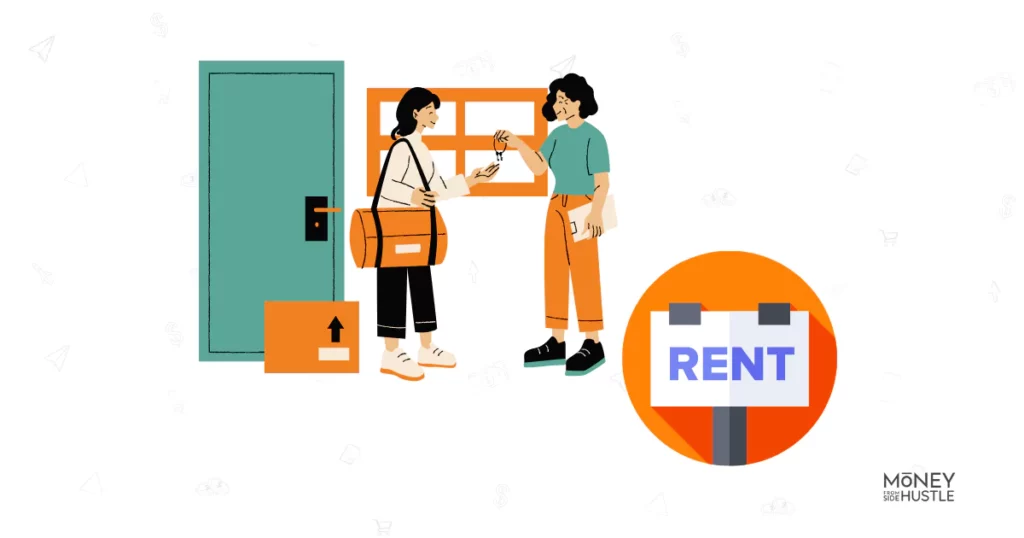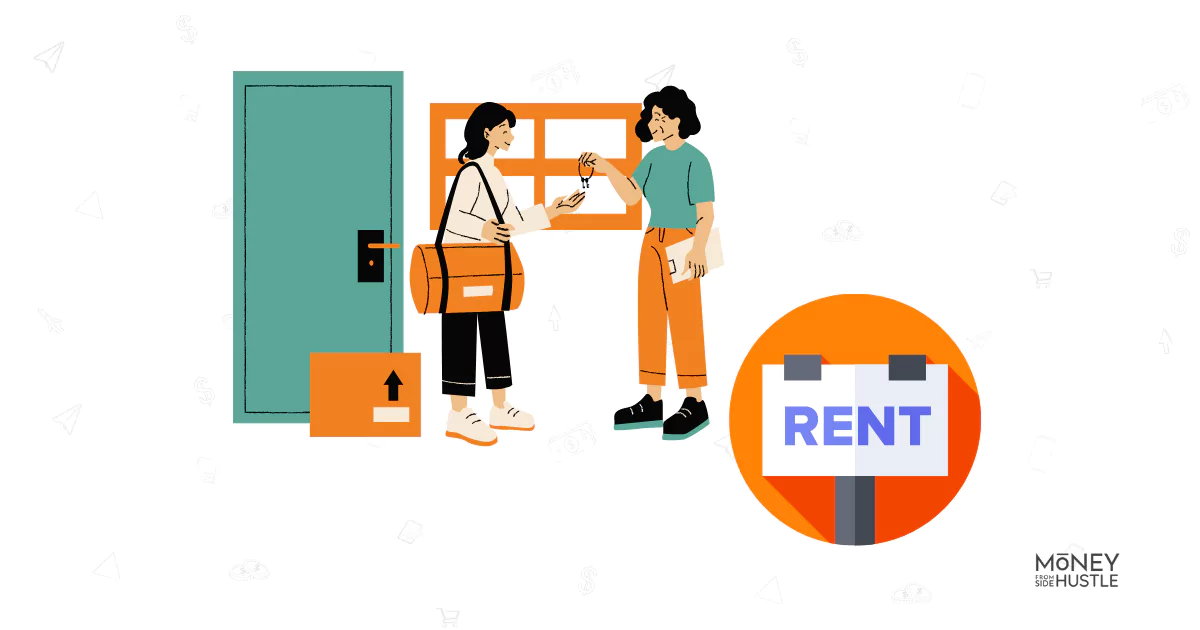 The list includes following but is not limited to them:
Your car at Turo
Spare room at AirBnb
Bicycle at FriendwithA
Storage space at Neighbor
Camera gear at KitSplit
---
90. Flipping/Selling Things
Some people have not only made extra money from home legitimately but have made careers and earned a full-time income by selling items on local selling websites like Craigslist and eBay.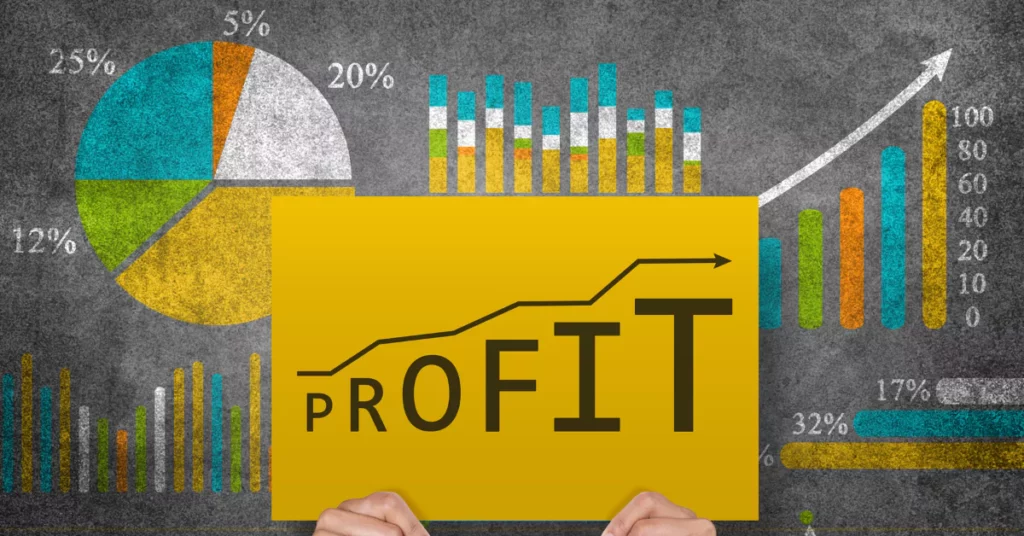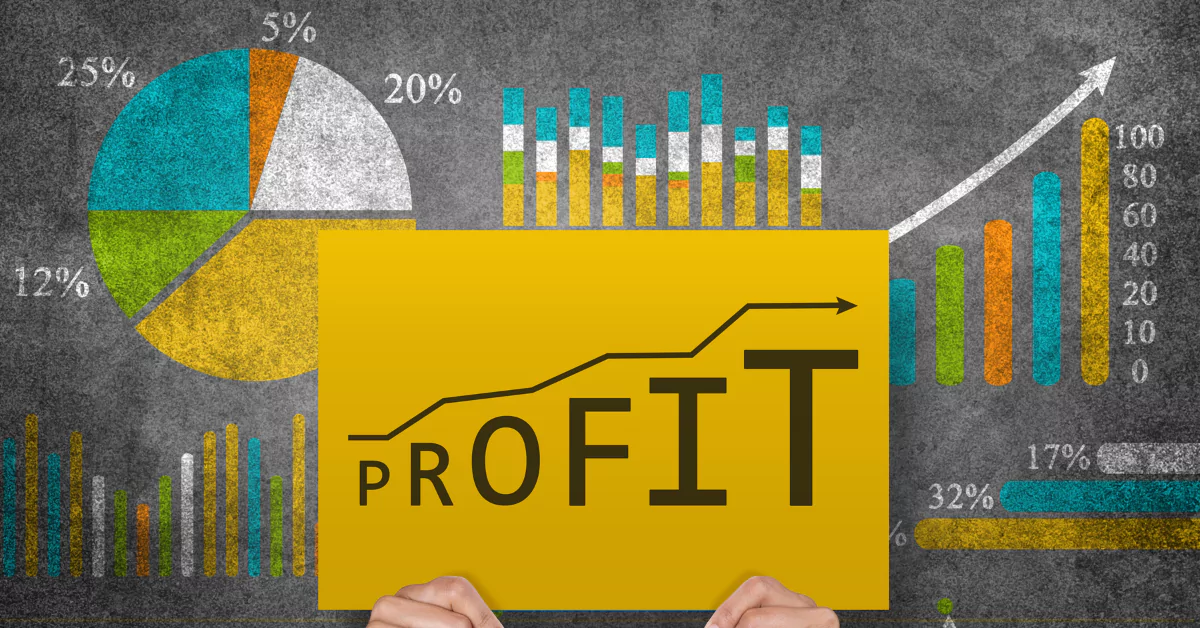 Platforms like eBay provide sellers with resources to help them get acclimated to selling on the platform. Take the time to do your due diligence and research the platforms.
Sell or Flip Used Items
You can do this side hustle from home by selling items like old clothes, shoes, electronics, sports equipment, books, and furniture or helping sell items for other people and taking a small commission.
Sell Collectibles
You can sell TCG cards like Pokemon, Magic: the Gathering cards, and Yugioh cards to make money.
If you have a collection of sports cards like Baseball cards or Basketball cards, you can sell them all. Cards printed before the 1970s can fetch you even thousands of dollars.
Board games, postcards, coins, VHS tapes, Funko Pops, and old stamps are other things you can sell for easy money.
Flip Antiques or Unique Items
It's easy to open a shop on Etsy and sell your crafts to others looking for unique products.
You can go on bargain shopping in your flea markets or garage sales and collect things that can be flipped for higher prices.
Sell Gift cards for cash
Someone gifts you a gift card that you don't know when and where you will use.
Raise is a marketplace for buying and selling gift cards online. It's free to join, and consumers can either buy discounted gift cards or sell their visa gift cards in exchange for cash.
Sell College Notes
Sites like Stuvia help you sell these materials to other college students. Your college notes can help you make extra money from home.
Besides getting good grades, paying attention in class can pay for your tuition.
Flip Domain Names or Websites
Can you think of great domain names? If so, you can earn some serious money by flipping domain names. You buy domain names for a few dollars.
Then, you can sell them for hundreds of dollars more.
Sites like Flippa can help you sell those domain names at a profit. If you know the craft, this can be an easy online hustle to make money on the side.
You can even purchase small websites and work on them to improve the number before flipping for a profit.
Sell Unused Internet
If you have spare bandwidth you are not using, you can sell that for cash.
There are many companies that have customers who want residential IPs for browsing different data.
You can use these companies to sell your unused internet data.
Sell Your Feet Pics
You can even sell your feet pics for money. There are several websites where people can do this unique side hustle of selling feet pics. Many people even make thousands every month just by selling feet pics.
---
91. Get Paid For Walking/Exercising
This one is quite a unique way to make some side cash, but it is new. These companies that pay to walk or exercise have been in the market now for a few years.
There are a few of these apps that pay you just for walking, like Sweatcoin. The number of steps you are increases your earnings.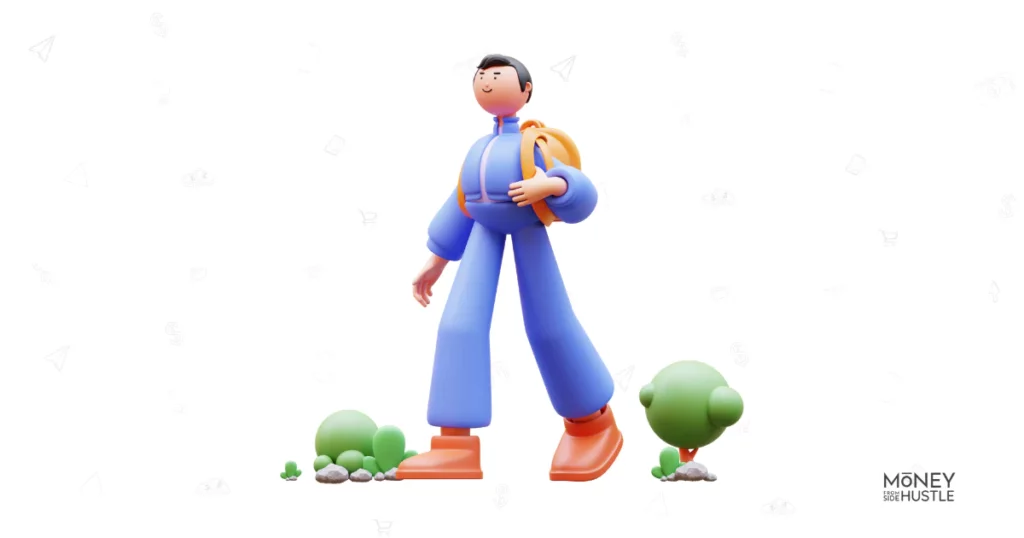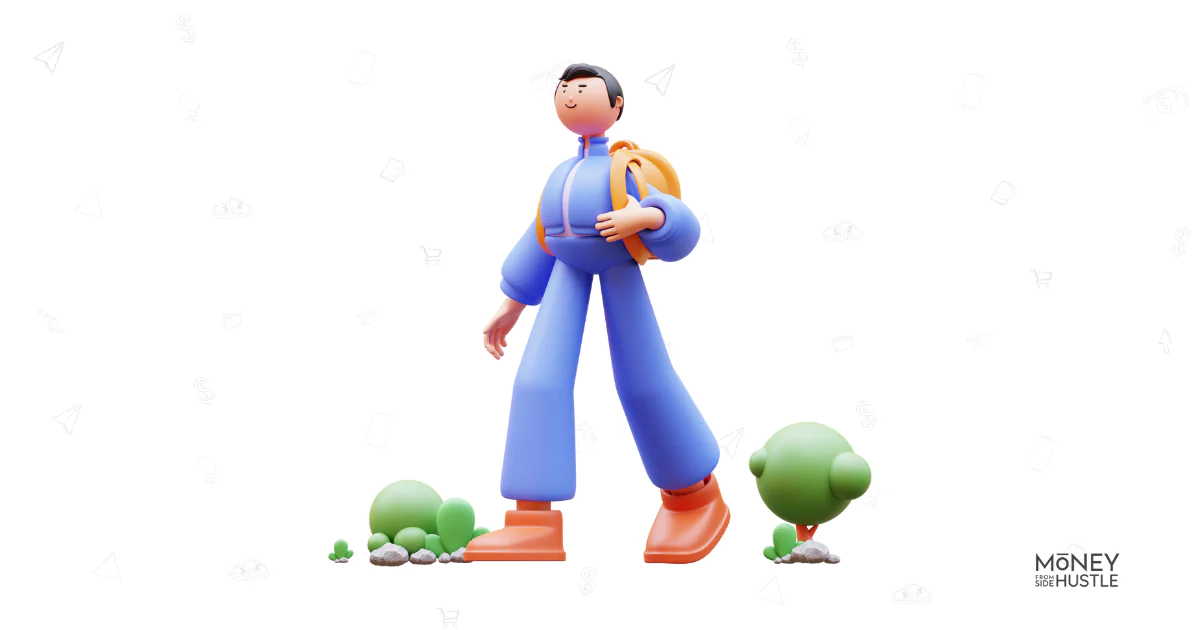 The money is not life-changing, but you can get some free stuff for doing what you were already doing…Walking! Plus it is an incentive to complete your quota of steps more often.
Then there are apps where you can bet on your health goals, like HealthyWage. Here you will start the challenge by setting up the challenge on how many kilos you will lose in how many weeks.
Depending on your target's difficulty, you get more prize money for completing the challenge.
You can bet on your own weight lose, and if you hit the target, you also win money other than getting fit. Double win!
---
92. Real Estate Agent
If you have interest in real estate industry, you can work as a agent in your free time.
Though to get started as a real estate agent there are a few requirements:
You need to take a pre-licence course
Pass the license exam
Every state have their own laws regarding real estate agents, so better check them before starting.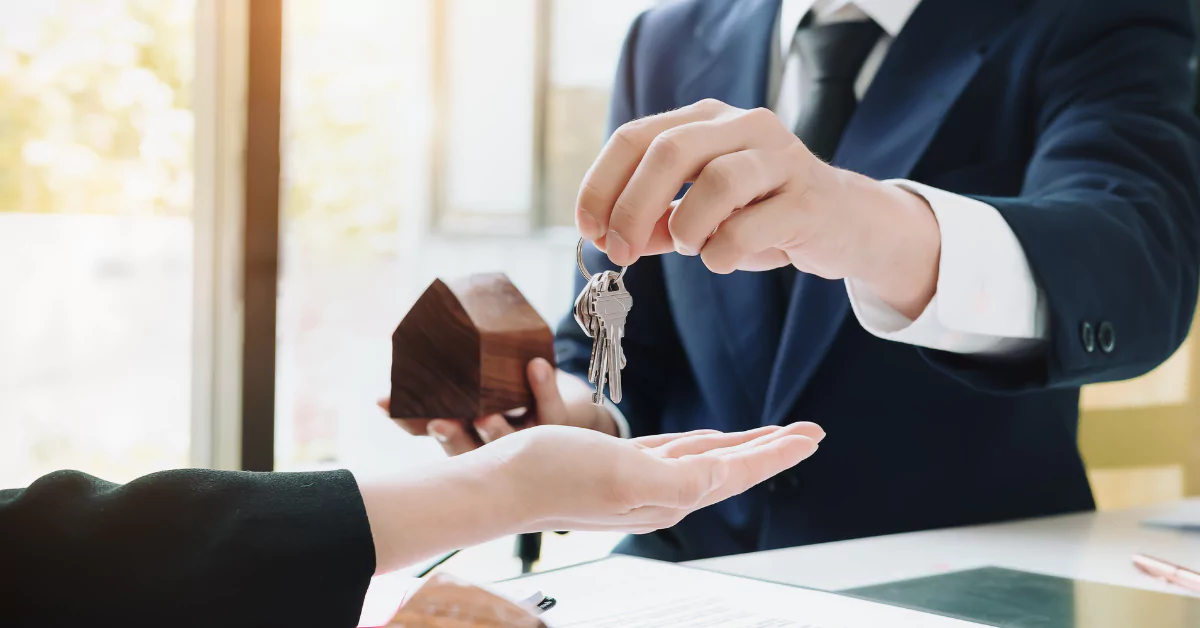 Once you get the license, you can work independently, helping people buy homes or rent properties.
It is a commission-based business, and if you are good at dealing with people, it can be one of the highest-paying side hustles.
Self-promotion and building up your network of clients are key to success in this business.
Earning potential: After making some contacts and with experience, you can make $48 per hour for your efforts in this high-paying side hustle.
---
93. Research Studies
If you live near a university, there are likely all sorts of research studies looking for participants.
While my friend was there for training at a University, he got paid to participate in a 2-day no-sleep study.
The study provided food and everything, but he had to be awake for 48 hours and do multiple brain scans.
You can also participate in online paid market research at Respondent. At respondent, you can earn up to $250 for an hour, making it one of the best side jobs from home to earn good money.
Donating Plasma
Plasma donation is one of the side hustles that can also help other people other than making you money.
Plasma is an essential component of blood that is required in many disease and accident cases, but it can not be manufactured.
Thus there is always a need for plasma donors. You can donate plasma at one of many plasma donation centers near you.
First-time donors can make up to $1000 in the first month of their donation. After that, each donation that takes around 30 to 60 minutes can get to $30 to $50.
If you are healthy and looking for a quick side hustle, you can start donating plasma regularly.
---
94. Investing in A High-yield Savings Account
You will agree with me that most of the traditional banks offer almost nothing in term of interest rates.
If you are keeping money in your bank account, you are literally losing money due to inflation.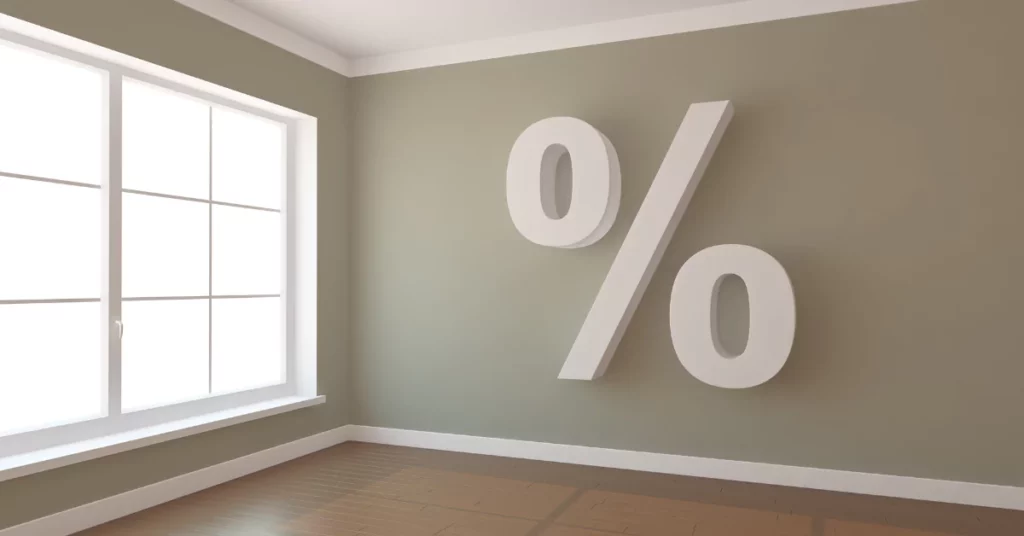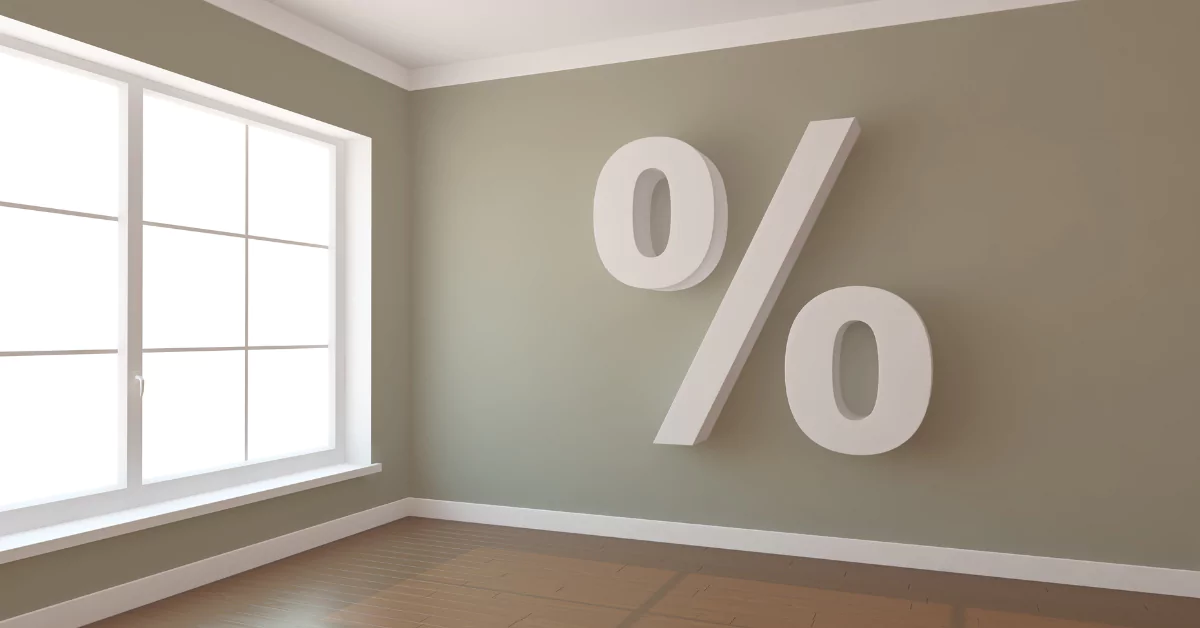 Rather than using these banks, you can turn to new banking options like Aspiration, where you can keep your money for much higher interest rates.
But I would never advice keeping more money in these open accounts other than you might need it urgently because liquidity is still a problem in the case of other investments like share markets and bonds.
---
95. Investing in Real-estate
Real estate is safe investment option and it can be a side hustle to flip homes or buy homes for renting.
Investing in homes needs larger capital and a lot of work to find the right property, but many people do it successfully to add on income streams other than their full-time time jobs.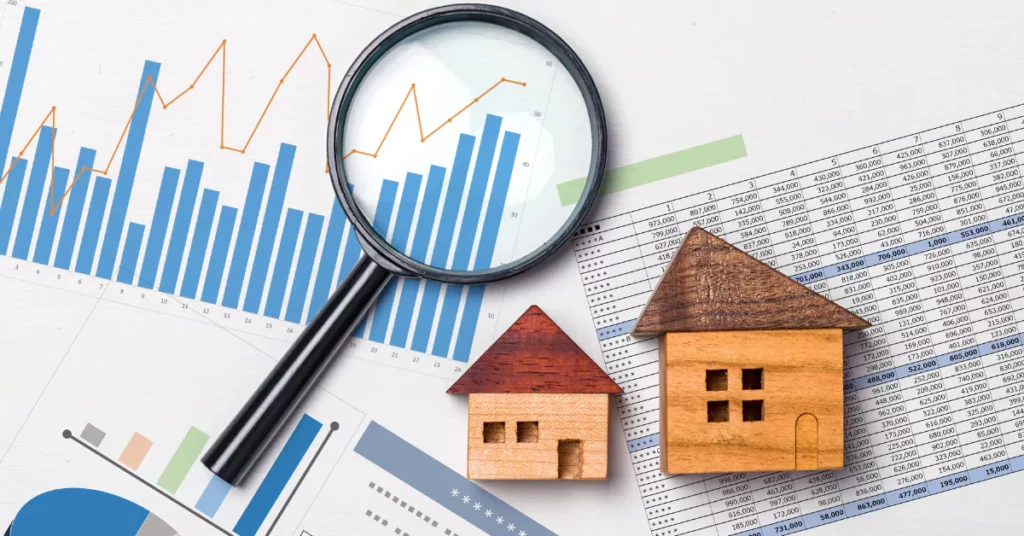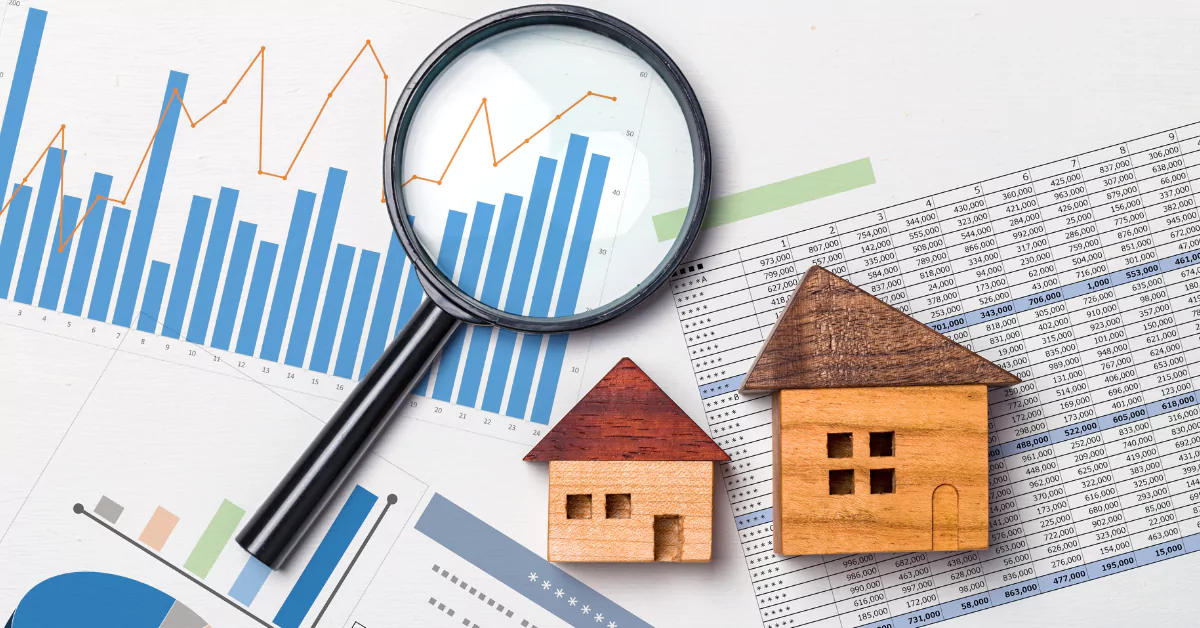 If you don't want to get in all that hassle, nowadays, investors have other options for investing in real estate through companies like Yieldstreet and Fundrise.
These companies raise funds from individual investors and buy properties for renting or reselling.
When they make a profit, it is shared among all the investors after taking a cut for their work.
---
96. Use Cost Cutting Apps
It is not exactly a hustle but every dollar saved have same worth as a dollar earned.
So, if you are bleeding money on unrequired services or subscriptions like a gym membership, it is better to cancel them to save money.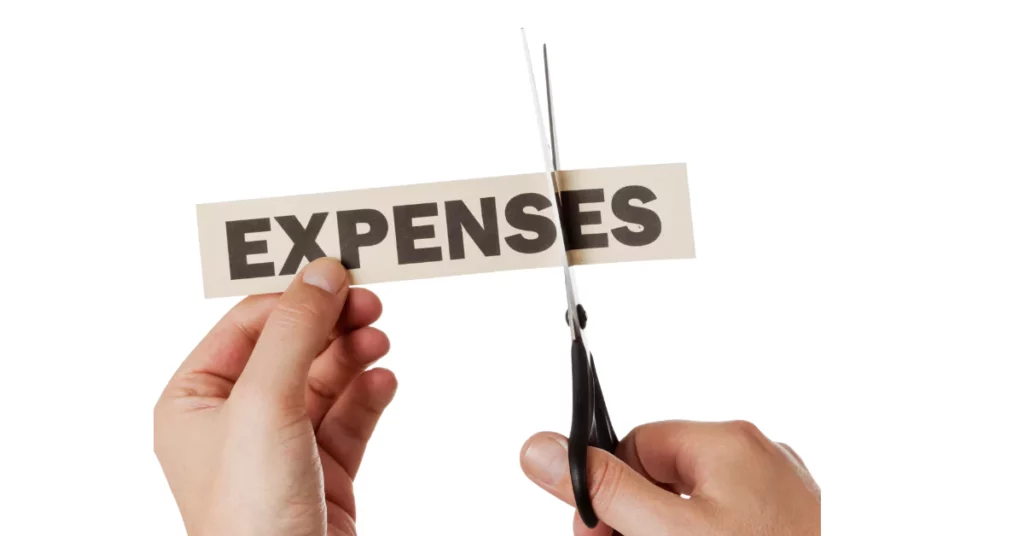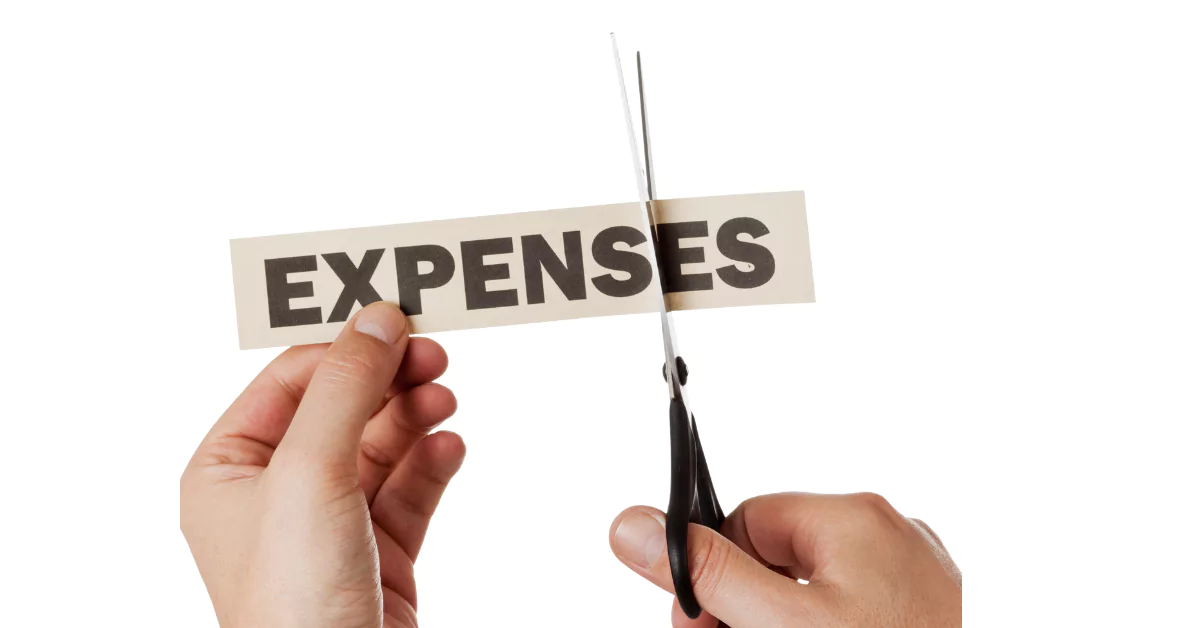 You don't have to do that manually, as there are many apps nowadays, like Trim, Rocket Money, and Billshark, that help you save money automatically.
These apps can scan your financial statements and suggest you any potential savings.
They can even negotiate better deals on your behalf.
---
97. Vending Machines
Installing vending machines is an old-time side hustle that still works and makes you money without much effort.
This side hustle, though, needs an initial investment in the form of vending machines and regular stockings.
First, you need to identify the target area where you can install a machine and then take permission from the concerned authorities.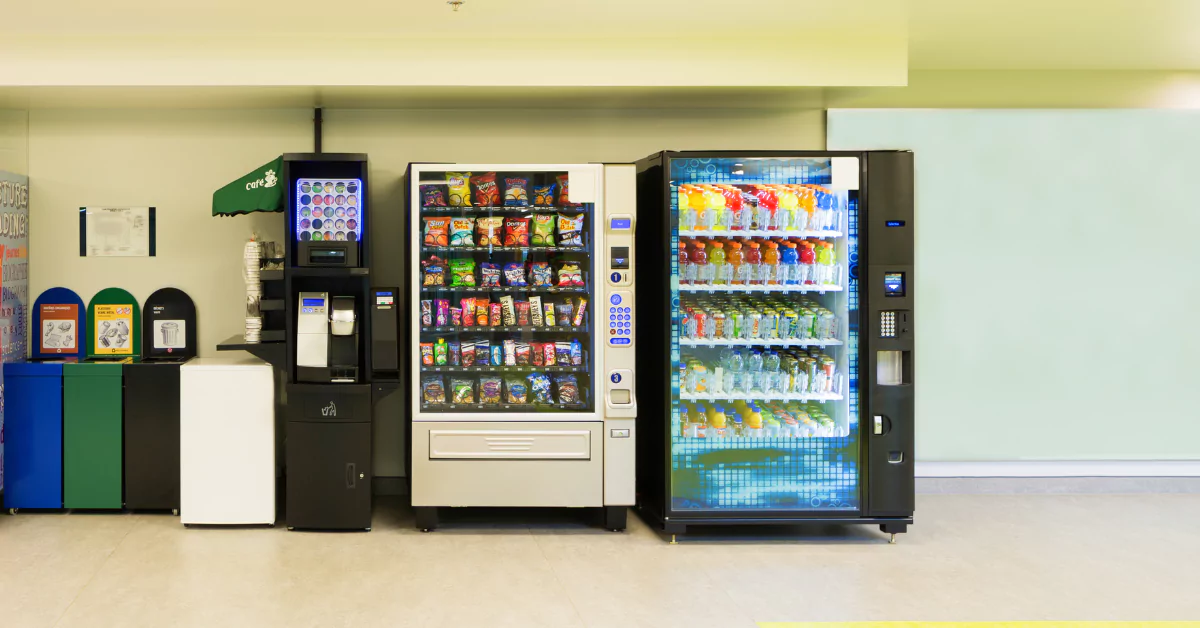 Once the machine is set up and loaded with all the stuff, you just have to visit it weekly to collect your money and refill the things.
Over time, you can build up a network of vending machines and select a day to collect money and restock all of them.
Earning potential: Most vending machines earn around $5 per week, but a good place can get you more than $100 per week or even every day. So, your earnings depend on your choice of location.
---
98. Become A Local Sports Refree
If you are into sports, you can officiate the local gaming tournaments and make money per game.
You need to have an understanding of all the rules and regulations of the games, and you need to be authoritative to impose your decisions.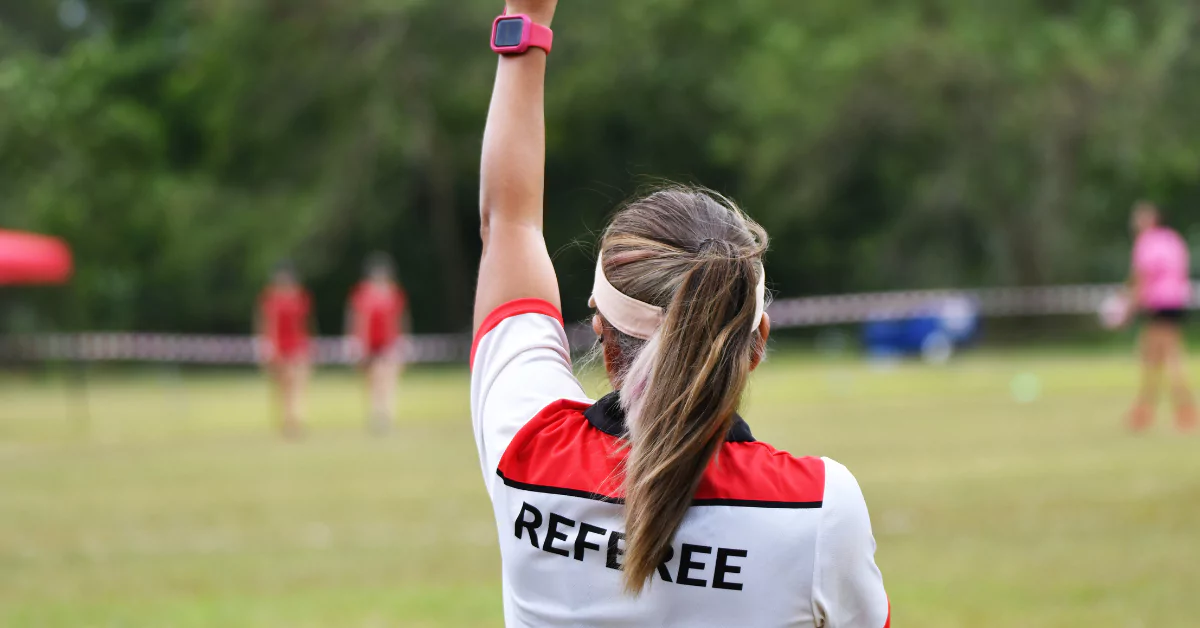 Local gaming clubs and schools regularly organize small tournaments, and you can connect with the organizers if they need your services.
If you do a good job, you can become one of their regular go-to person to officiate these matches.
Earning potential: You will be making around $14 per hour in the starting, but you will enjoy your favorite sport from close.
---
99. Sell Ads Space On Your Car
You can even make money by selling the ad space on your car.
Many companies are interested in promoting their brands on people's vehicles.
The money they pay depends on the size of the ad and how much distance you drive your vehicle.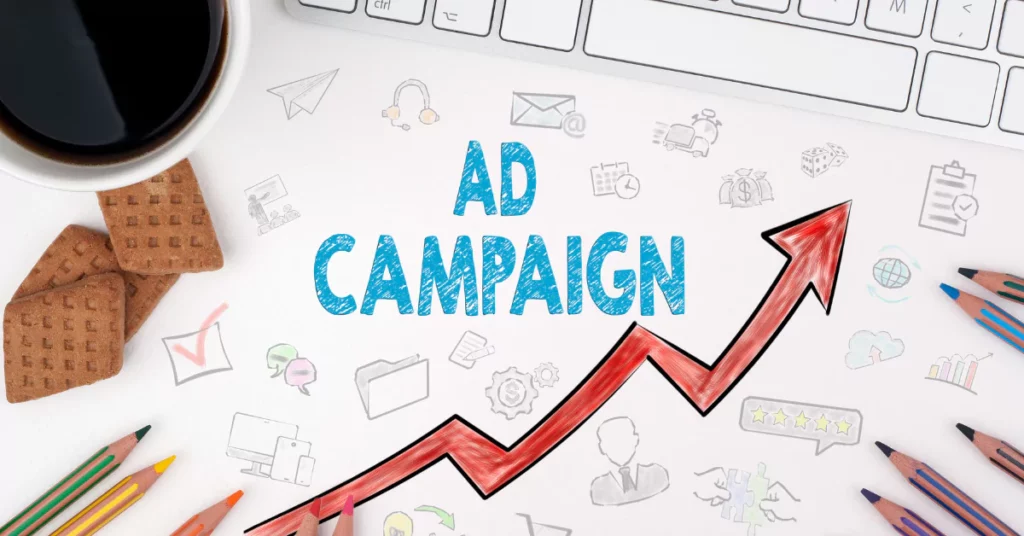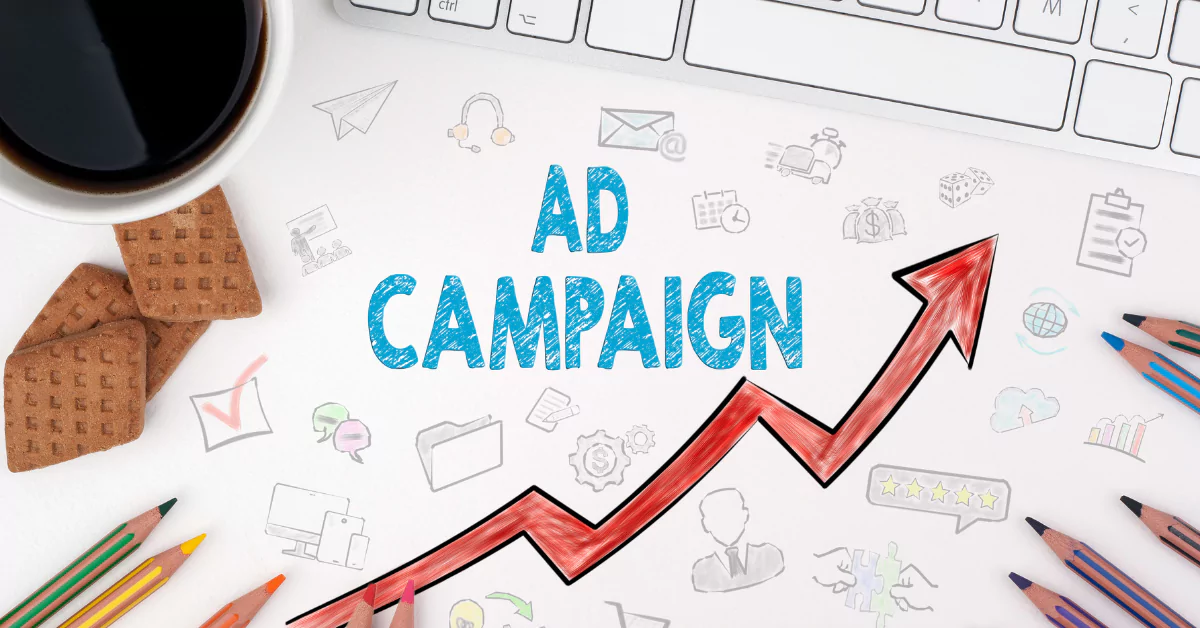 You can even make $500 from the ad on your car every month if you are a frequent driver.
A few states does not allow ads to be shown on cars, so before trying for this side hustle, check rules for your state.
Here you can find the best companies that pay you for driving your vehicle.
Earning potential: You can make a base pay of around $100 and more depending on how much you drive.
---
100. Charge Scooters
Charging scooter is one of the newer and unique side hustle for making money.
It is available for people where scooter companies like Lime operate. These scooters are available for the general public, and they take them on rent but are not required to return them to charging stations.
You can become a contractor and collect these scooters in the evening and bring them to your home for charging.
You need to have a pickup truck for this side hustle.
Everything is connected by app, you will get to know the location where to collect them and where to drop them off after charging.
Earning potential: For charging every one of these scooters, you will get paid $5 to $12, depending on various factors.
---
101. Become a Mystery Shopper
Mystery shopping is a fun side hustle to make money. As the name implies, you will get to go shopping on other money.
Many companies hire freelance mystery shoppers to do tasks like:
Checking inventory
Staff knowledge
Running discounts
Staff behaviour
Foor taste
Service offered
Every task will assign you a few things you need to do. Like might be asked to shop for a product and you will get paid for that upon providing the bill.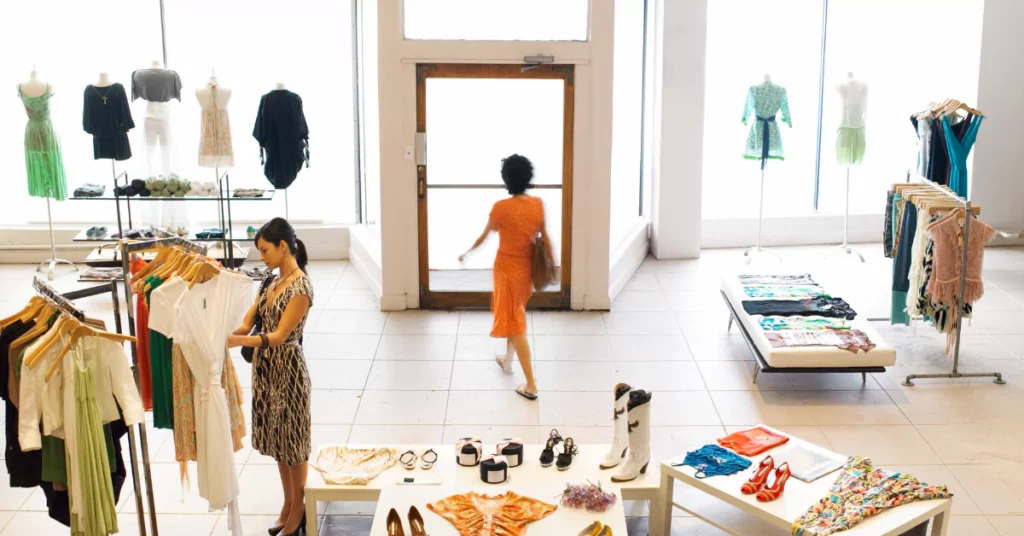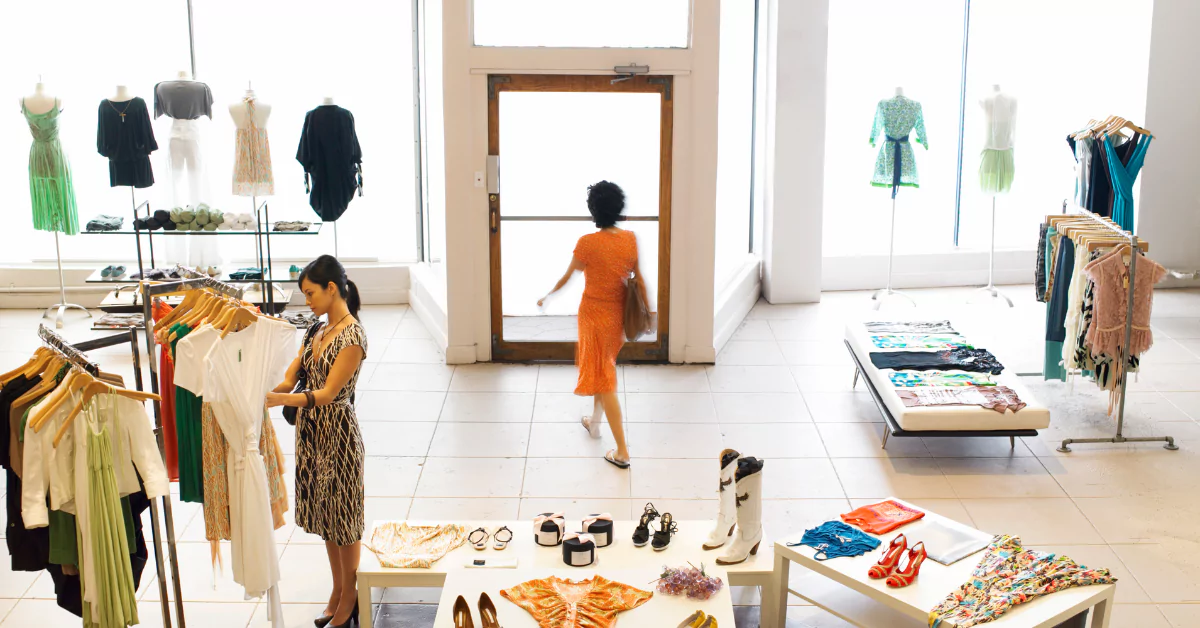 After doing all these things, you need to prepare a detailed report. After submitting the report you will get paid by PayPal.
These gigs only take a few minutes and can be done as a side hustle in your free time. But before taking the gigs, you need to calculate your earnings and how much time and gas money you will spend.
Earning potential: Expect to make around $10 to $15 per hour if you are not driving separately for the task.
Time To Take Action
So, there you have it! Every kind of side hustle is on this list.
The key to being successful with a side hustle is it should not feel like a burden after your regular job. That can only happen if you enjoy the work. So choose accordingly, first, try the things you are more passionate about.
Hustling is supposed to be a fun, creative outlet and a contributor to your financial freedom and not a grind.
These side hustles are not binding, and you don't have to worry about failure, as you can always start fresh without any real consequences.
I am saying from my experience that you just need to take the first step, and you will figure out everything else on the way if you love the hustle.
Shoot me questions if you have any, or let me know your side hustle that I missed on this list.
Wish you a successful hustling!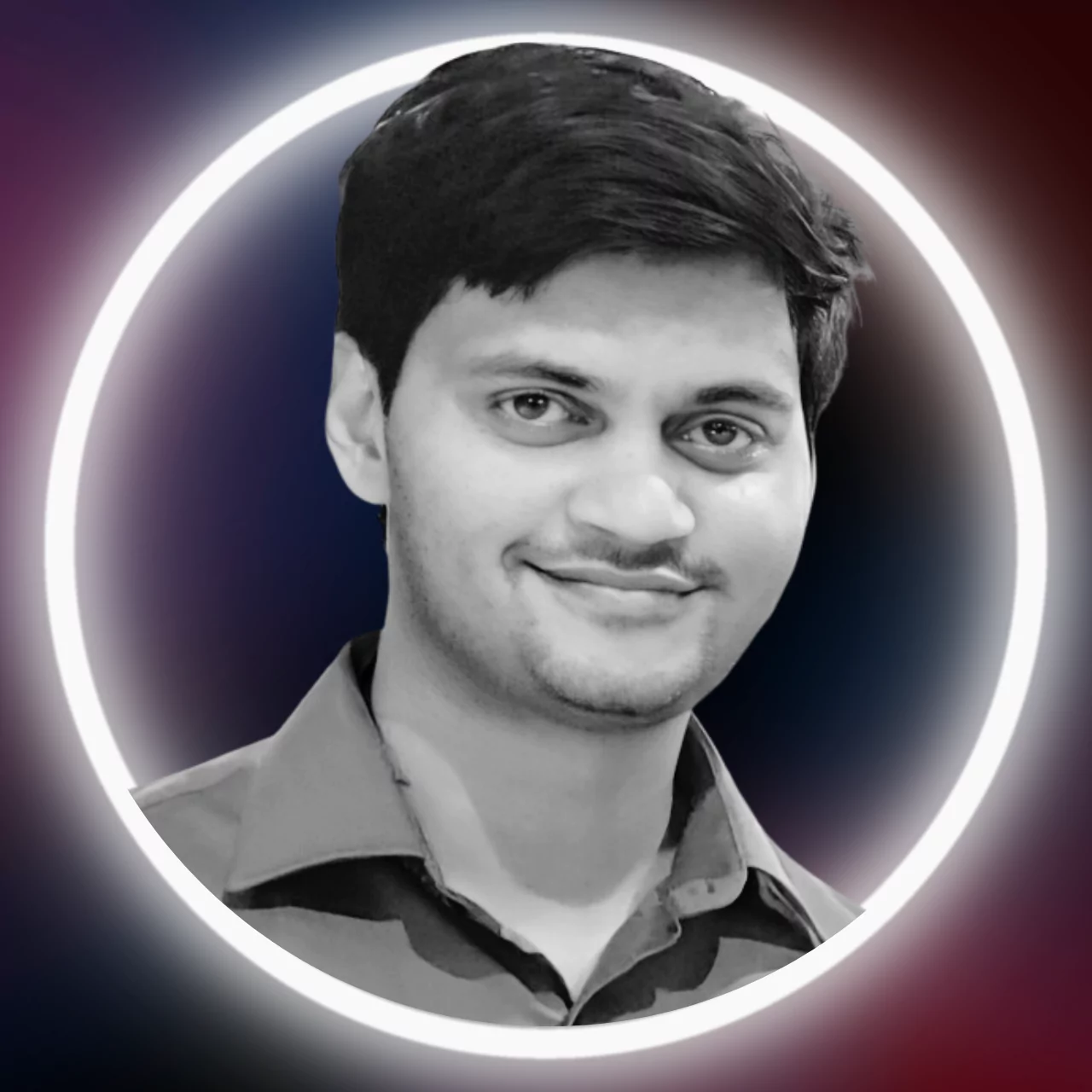 Sumeet is a Certified Financial Education Instructor℠ (CFEI®) and founder of MoneyFromSideHustle. He is an experienced side hustler who replaced his full-time income with side hustles. His work has been quoted on major finance websites like CNBC, Yahoo! Finance, GOBankingRates, MSN, Nasdaq, AOL, and more. He has helped thousands of people find side hustles and is here to help you find your extra source of income. More about him.