If you are looking for ways to make money online and you are good at drawing, there are a lot of opportunities to make money by drawing.
This can be an easy, fun way to make money for artists.
Utilize your skills to create works of art like illustrations or even your comics.
Drawing can be a great way to express yourself and also, at the same time, make some money.
Selling your artwork online has become easier, which has inspired many artists to convert their passion into money.
In this article, I will show you many simple methods to make money by drawing.
Make Money by Selling Your Drawings Online
You can make money online by selling your drawings. Create different kinds of art and sell them to buyers looking for various art pieces.
Here are a few different ways to do so. Find out which of these sites you can use to sell your drawings.
1. Sell on Your Own Site
This is the best place to sell your drawings as you control everything here, and all the money that comes in is yours.
But it is tough to get started using this route. Creating a website and a user base is difficult for solo individuals.
You need to do a lot of things right to do it successfully and for a long time.
First of all, you need an attractive website that is easy to navigate so that any visitor can quickly go through the different drawings you have to sell.
Drawings are an art form, and their value depends on the visuals, so you need to create well-lit images that highlight your drawing in the best possible way.
You need to figure out the pricing yourself, as you are the only one controlling everything. Do some research to find out what others are pricing their art.
Try not to price yourself out of the market, and don't underprice yourself.
Then the biggest task will be promotion. You need to make yourself visible in the world on your own. Promote your website on all platforms like social media, other websites, discussion forms, etc.
If you have some budget, you can run even target advertisements.
2. Etsy
For talented artists looking for ways to sell their drawings, Etsy can be one great option.
This site offers a platform for people who want to sell handmade crafts and vintage things. Anyone who wants to use Etsy has to create a shop on the platform.
Then you can sell anything you want to sell on the platform. Setting up an Etsy shop, listing items, and setting up a payment method is an easy task that anyone can set up.
Similar to your website, you have to take great-looking images of your drawings and make listings that accurately describe your drawings so that users can find them.
Then price your art competitively, also accounting for the shipping costs.
Just take care of these few things, and you are good to sell your drawings on Etsy.
3. eBay
eBay is another platform that artists can use to make some extra money by selling their drawings.
eBay sells anything and everything, you just need to do some basic research like what kind of drawings sell well on the platform and how much money others are charging for such drawings.
That will be a great starting point for making your drawings and then selling them on eBay.
The next step, as usual, is taking pictures of your drawings for putting on the website. Take multiple images in different light settings and different angles.
Write all the details and list your drawing for sale.
You can use these other sites like eBay to look for more opportunities.
4. Amazon
Amazon is another marketplace that artists can use to sell their drawings.
They have millions of customers worldwide that regularly visit the website for their shopping needs.
If you can make a great listing with great images and a positive reputation, you can sell well on Amazon.
You need to make a seller's account and start promoting your listings.
To increase your reach, you can also participate in their advertisement program.
5. Instagram
Instagram is a social media platform, but you can also make money using it in the right way.
It is a visual platform where people post images, and others can view them.
If you can build a good amount of following, you can showcase your drawings to a large audience and find many potential buyers.
To get started, post your best drawings and post regularly. Tag your posts with all the relevant hashtags so that you can reach the target audience.
When you start getting some traction and gaining several followers, start promoting your work and post links to your shop in your bio and other places.
Always meets the client's expectations and delivers high-quality work to make a good reputation.
6. Saatchi Art
Saatchi Art is a great place to sell your drawings for money. They offer a wide variety of artworks from different artists and provide an easy way to price and sell your art.
To get started on the platform, make an account and add multiple images of your drawings. Then you need to set up a minimum price you are willing to accept.
Anyone who wants to buy your drawing will contact you and try to negotiate the price.
When you finalize the deal and receive a payment, you need to ship the drawing.
Saatchi Art makes it easy to sell your drawings for money, and with their help, you can reach a global audience of art collectors.
7. Fine Art America
One option is to sell your drawings on FineartAmerica. FineartAmerica connects artists with interested buyers who want to purchase drawings.
To sell your drawings on FineartAmerica, you'll need to create an artist profile and upload your images.
Once your images are uploaded, you can set prices and start promoting your work.
People will find your images on the platform. When someone expresses interest in purchasing one of your drawings, FineartAmerica will handle the transaction and ship the artwork to the buyer.
You'll then receive a commission based on the sale price. So if you're looking for a way to monetize your art, selling your drawings on FineartAmerica is an excellent option.
8. Minted
Minted is a great platform for artists to sell their artwork. You can submit your drawings to their website, and if they choose to sell your drawing, they will pay you a percentage of the sale price.
They have a very user-friendly website that makes listing and selling your artwork easy. Their website has all kinds of drawings from all sorts of artists.
Whether you are a beginner or a professional, they can help you sell your drawings.
So if you're looking for a way to make extra money by selling your drawings, Minted is a great option.
9. Sell your Drawings for Money on Artpal
Artpal is a great way to sell your drawings for money. You can create a free account and upload your artwork.
Artpal takes a commission from each sale, but you have the option to set your prices.
Artpal makes it easy to sell your drawings and make money. You can also use Artpal to promote your art by sharing it on social media.
10. Creative Market
It is a great place for selling digital artwork, such as fonts, graphics, vectors, and many more.
Many artists and graphic designers use the Creative market to sell their artwork.
So, if you can turn your artwork into a digital form, such as vectors, then you can use this platform to make money.
11. Artplode
Artplode is a perfect platform for artists looking for a way to sell their drawings. With Artplode, you can list your drawings for sale and reach a global audience of art collectors.
Best of all, there are no listing fees, so that you can keep the maximum of the proceeds from your sales.
Create an account on Artplode, and then start creating your listings.
You need to include high-quality images of your drawings, and a detailed description so interested users can find the relevant drawings.
Submit your drawing, and it will be live on the site. If you want to make more sales, you need to promote your artwork to the maximum number of people using social media, etc.
Share the link with your friends and followers, and be sure to include a call-to-action in your posts (e.g., "click here to buy my latest drawing").
You can also use Artplode's built-in social media tools to share your listings on Facebook and Twitter.
12. Sell on Stock Vector Sites
One great option is to sell your artwork on stock vector sites like Vectorstock.
These sites consist of a collection of vectors that are submitted by artists like you can people can purchase them.
Anyone who purchases them can use them in their projects. They have the right to use them anyway.
This can be a great way to earn passive income from your artwork, as you'll continue to earn royalties every time your drawing is purchased.
This platform has a vast audience, which gives you a chance to get a lot of exposure.
If your drawings are of high quality and visually appealing, you can successfully sell them on this stock vector site.
Professional-looking vectors are more likely to attract more customers and sell fast.
Another point to consider is pricing your drawings fairly so people are not repelled by higher prices. On the other hand, if you price it very low, you might not make a profit.
That is why it is important to find a middle ground. You can research the pricing of similar selling drawings and take inspiration.
As for other platforms, the final step in successfully selling your drawings includes promoting your work as much as possible.
13. Sell Your Art through an Online Gallery
Online galleries are an excellent option for selling your drawings, and there are many different kinds of galleries.
You can choose any one of them that suits your needs well.
These galleries generally have large global audiences that give you more opportunities.
Sell Your Drawing on Print on Demand Sites
There are many print-on-demand sites where you can sell your drawings. These sites offer many kinds of services.
They sell t-shirts, sweatshirts, mugs, and other kinds of merchandise with prints.
Your design is uploaded on these websites. When a customer buys anything with your design, you get a part of the sale as your commission.
This is a great option for people who love recurring revenue, as you just need to upload your designs once. But every time a sale is made, you will earn a royalty in passive income.
Create a large number of designs, which will increase your chance of getting a few successful designs.
Make designs that appeal to a large audience, as the money is in numbers here. The more sales you have, the more money you will make.
Simply create your eye-catching designs, upload them here, and keep making money for years to come.
Here is the list of the Websites that Sell Print on Demand:
14. Cafepress
Cafepress is an online marketplace that allows artists to upload their designs. You can sell your designs on a variety of products, including t-shirts, mugs, and stationery.
The great thing about selling on Cafepress is that you can set your prices and keep maximum profits from your sales.
Plus, there's no need to worry about shipping or fulfillment – Cafepress takes care of all that for you.
Just set up your shop and upload your designs. Keep on promoting your work, and no need to do anything.
So if you're looking for a way to make money from your art, selling on Cafepress is a great option to consider.
15. Teespring
Teespring(now Spring) is a great way to sell your drawings for money.
The process is similar to CafePress, just make an account, upload your design and start promoting.
You will earn a commission whenever someone buys your design on a T-shirt. Nothing to worry about, things like inventory and shipping.
If any of the designs go viral, you can make a handsome profit on this website. Focus on creating unique, appealing designs that have the potential to attract huge audiences.
People are never gonna stop buying t-shirts, so if you can keep creating good designs, you will never be out of money.
So if you're looking for a way to monetize your drawing skills, Teespring is definitely worth checking out.
16. Redbubble
Talented artists can turn their hobbies or passion into money-making avenues by selling their drawings on Redbubble.
This website specializes in selling art and design.
To sell your drawing on Redbubble, you need to make an account, and once your account is approved, you can start listing your artwork for sale.
Artists have the authority to set up their prices, and when a drawing is sold through them, they take a commission.
They offer many different kinds of products like notebooks, phone cases, t-shirts, and mugs, among many others.
Every time an item with your design is sold, you will get a commission through PayPal.
The product will be made and shipped by Redbubble without any of your involvement.
So if you're looking for a way to make money from your passion for drawing, selling your artwork on Redbubble is a great option.
17. Society6
Society6 is a great way to make money from your art.
To start, make an account on the site and then start uploading your designs.
Once your artwork is uploaded, you can set your prices, and Society6 will take a cut of each sale.
You can also choose to have your artwork printed on various products, such as t-shirts, phone cases, and mugs.
Society6 is a great way to reach a wide audience and sell your drawings for money.
18. Spoonflower
Many people are surprised to learn that you can sell your drawings on Spoonflower. For that, you need to create an account and upload your designs.
Then, people can purchase fabric with your design printed on it.
The great thing about Spoonflower is that you can set your own price for each yard of fabric sold.
If any of your designs become popular and catch the general audience's imagination, you can make a lot of profits.
You will earn your commission even on repeat orders. The thing with fabric designs is people come back again to buy.
If someone is using your designs on curtains, most probably they will come back to buy more, making you more money.
So, if you're looking for a way to monetize your designs, check out Spoonflower.
19. Zazzle
Zazzle is another great platform for artists to sell their work. For selling on the platform, an artist needs to create an online shop and stock it with their drawings, paintings, or other artwork.
Like any other print-on-demand website, Zazzle prints and ships the product when a customer makes a purchase.
You only have to upload the design, and the rest is taken care of by them.
Just promote your designs to make them known to more audiences which increases the chances of a sale.
Teach Drawing Online for Money
Other than selling your drawings, you can also make money by sharing your artistic talent with others.
Teach others how to draw and charge a fee from them. Many people who have an interest in making drawings, especially kids, will love to get drawing lessons.
People who can't afford to attend proper art classes or who are short on time can definitely take help from individual artists.
To start, you need to make a name for yourself by creating an impressive portfolio of work. Tell about your services to friends and family, and when you do a good job with your first clients, you will get more work with positive word of mouth.
You can make a complete outline, like coursework, on how you will teach the students. Try to cover all the bases but start with simple things like materials and techniques used in drawing.
Other than word of mouth, you can put in flyers and post ads in local community forums.
20. Udemy
Udemy is a platform that has a worldwide reach. By creating courses about teaching drawing on Udemy, you can reach many people and make money in the process.
Create the video courses with examples and decide on the pricing of your course.
Give Udemy a try to start making money from your art.
With Skillshare, you can make money by teaching people how to draw. Just record video lessons and teach things related to drawing.
You can create some free courses to get exposure and upsell the paid courses for advanced or more in-depth learning.
Anyone who likes your work will love to learn from you and will be willing to pay for that.
You reach a worldwide audience with the platform and have the chance to make more money.
22. CreativeLive
If you are interested in sharing your talents with the world, you can teach drawing classes on CreativeLive.
On CreativeLive, you can create a profile and start teaching students from all regions.
You get more students to enroll for your lessons; you need to showcase your expertise in the field with your portfolio.
Decide on the pricing, start from the small, and make your way up slowly.
23. Teach on Youtube
There are many ways to make money online, and one of the most popular is by teaching others on Youtube.
People with artistic talents can share their talent with the world on Youtube. Many people love to see behind the scenes process of artists. They want to know how you do things like choosing brushes, pencils, colors, and many other small details.
Many artists have grown into massive Youtube channels earning millions of dollars. You can also start a channel and share your knowledge with the world.
Starting a YouTube channel is not difficult, if you have a google account, it is just a matter of a few clicks.
Anyone with a mobile phone can start a Youtube channel without any special software equipment.
Give it a try and start posting. You need to be patient at the start, as the initial few months will be difficult. You need to post regularly in those months for Youtube to trust your content. Stick to a schedule, be it every day or every week, and post consistently.
24. Write a Book
Another medium of teaching others is books. Though the number of people who read books is decreasing every day with the popularity of video content and podcasts, a huge section of people still loves to learn from books.
Especially in the case of artistic content, there is scope to publish books detailing on different aspects of drawing with visual content.
Kids-oriented drawing books still sell well and can earn a lot of money for you.
Just write a book once and earn rewards for years to come without any extra effort.
You need to make some credentials and expertise in your field to get a reputation that will sell more books.
So if you're looking for a way to monetize your passion for art, consider writing a book on the subject. You can easily turn your knowledge into cash with effort and dedication.
Sell Your Drawing Work on Freelance Sites
Another option for artists to make money is by selling their services on freelance sites.
There are several freelance sites where you can choose to find work. These sites connect clients with freelance workers like you.
You can work from anywhere in the world and make money. Apply for the jobs you are interested in. Make a profile with your work, and potential clients can approach you with the work.
You can negotiate the prices depending on the complexity of the work.
If you're ready to earn some extra cash, here are a few of the best places to get started.
25. Fiverr
One of the most popular freelance sites is Fiverr. On Fiverr, you can create a profile and list your services.
Then, when clients come searching for someone to do a specific project, they can browse through the profiles of different freelancers and choose the one that's right for them.
Payment is made through PayPal, so you'll need to set up a PayPal account to start.
26. 99designs
Another great option is 99designs. On 99designs, buyers post design contests for logos, web, or other creative projects.
Freelancers can participate in contests and submit their designs. Buyer chooses the one they like best. Payment is made through PayPal or direct deposit into your bank account.
27. Upwork
Upwork is another excellent way to find freelance work.
The client base of Upwork is worldwide, and you can get work from anyone and get paid for your drawings.
Sign up for the account and start taking up assignments or jobs. Every time you complete a project, the payment is processed by Upwork after cutting their commission.
28. Guru
Guru.com can be a great place to find work for your drawing talent. They have many ongoing jobs for freelance artists all the time.
Sign up for their platform and start finding the work.
They connect freelancers with people who are looking to get the work done.
You can decide what project you want to take and which one to reject. After deciding on the project details, negotiate the rates and finish the work on time to get positive feedback.
Positive feedback is your biggest friend on these platforms, other than an impressive portfolio. With more positive reviews, you will be able to get more work.
After completing the work, you will get paid directly to your account or PayPal account.
Enter Art Contests to Win Cash Prizes
You don't have to be a professional artist to enter and win art contests. There are many different types of competitions open to amateurs with cash prizes that can range from a few hundred dollars to tens of thousands of dollars.
And, with so many different types of art contests available, there's sure to be one that's a perfect fit for your skill set and interests.
Whether you're a painter, photographer, sculptor, or even a Cake decorator, there's an art contest out there for you.
So, start searching for a suitable contest and put your creativity to work.
29. Art Rabbit
Art Rabbit is a great resource for finding art contests that you can enter to win cash prizes.
To know the ongoing contests, you need to be a member. Sign up, make an account, and filter the contests you want to enter.
You can choose to shortlist the contests by different criteria like location.
30. Artshow
Art contests are a great way to have fun and show off your talent while also earning some money.
To find the contests of your liking, go to Artshow.com and browse the available contests.
Enter the one you like, and if you win, you will get monetary rewards for just showing up with your work.
Draw Greeting Cards for Money
Greeting cards hold special importance on holidays and special occasions like birthdays. Even in today's digital world, they still have their value as an emotional gift.
There are professional card designers who design and make these cards with innovative and unique yet emotional messages and designs.
If you love making designs and writing, you can also make money by designing greeting cards.
Many companies do the business of publishing greeting cards, you can work for them on a freelance basis and earn money.
So if you have a few good ideas for card designs, you can make some extra money.
31. Card Gnome
Card Gnome allows you to sell your greeting card designs online.
You can start by creating an account and uploading your designs.
When people buy your cards, the website will print cards and will send them like CafePress without any involvement from your side.
You just have to upload the design and do the promotion and earn commissions.
So if you're looking for a way to make some extra money from your drawing hobby, Card Gnome is worth checking out.
32. Greeting Card Universe
Greeting Card Universe is another great option for selling your greeting card designs.
They offer a variety of cards for every occasion, and you can contribute to that collection by adding your designs.
You can make a collection of your designs in their store where buyers can see your whole collection.
33. Crown Point Graphics
Crown Point Graphics offers opportunities to artists to sell their drawings.
If you have creative ideas and can make greeting cards for different occasions, consider selling them on this website.
You can make some money while pursuing your art.
Choose Your Options to Make Money From Drawing
There are many different ways to make money online by drawing. The methods we've listed here are a few of the easiest options that are available to you.
We hope this article has given you some ideas and shown you how easy it can be to get started in this exciting industry.
Pick up your pencils and start drawing.
Let us know in the comments below which method works best for you and how much money you've made with your new side hustle.
FAQs
Can I really make money drawing?
Yes, you can definitely make money drawing. If you have talent and are willing to put in the work, you can make a high income from your artwork.
How much money can I make from a drawing?
How much money you can make drawing depends on several factors, including your skill level, the type of drawings you create, and how you sell your artwork.
On average, you can expect to make anywhere from a few dollars to several hundred dollars per drawing starting when you are new.
Can you make money from pencil drawings?
Yes, you can make money from pencil drawings. You can sell your artwork online, on art vector sites, or sell your designs to companies that produce greeting cards.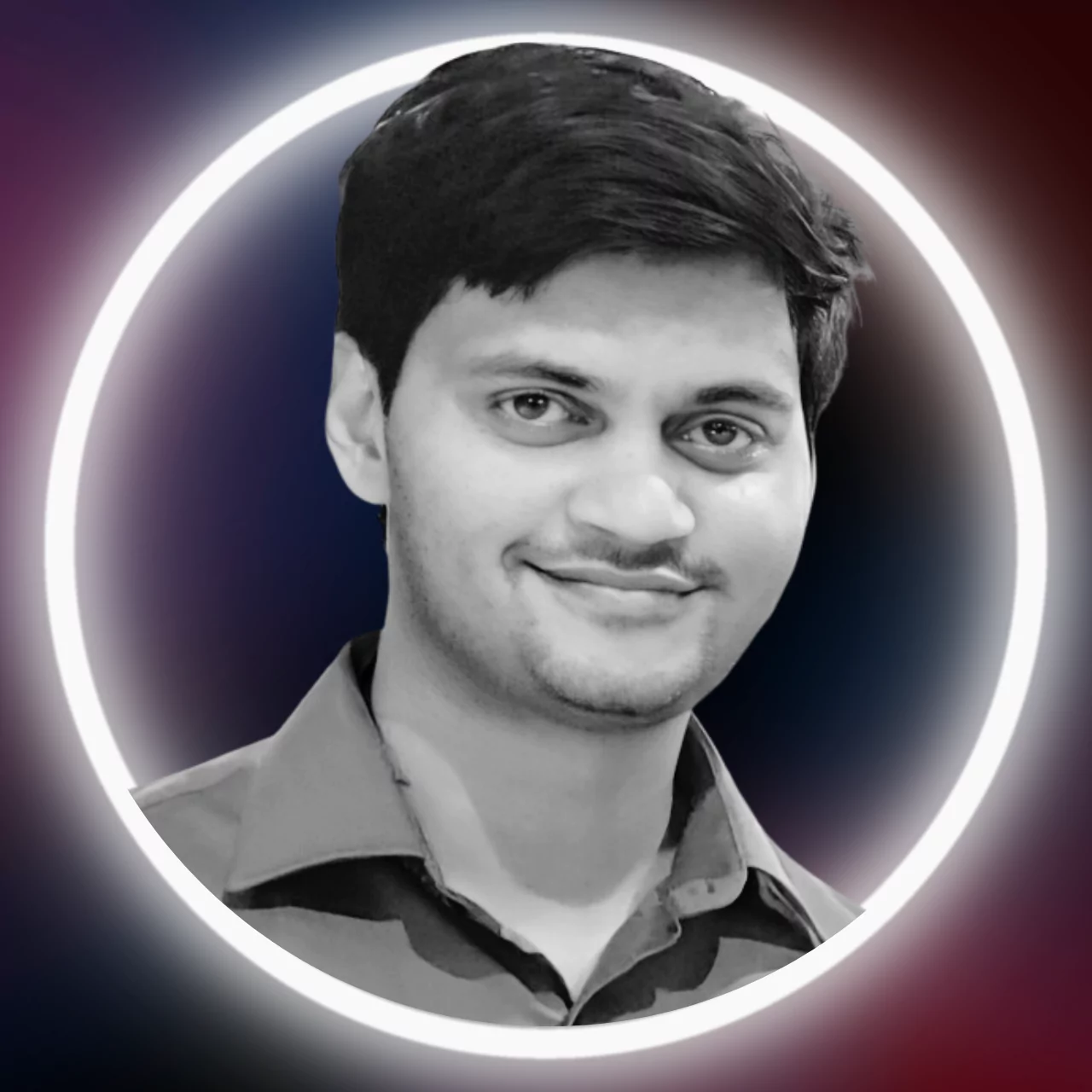 Sumeet is a Certified Financial Education Instructor℠ (CFEI®) and founder of MoneyFromSideHustle. He is an experienced side hustler who replaced his full-time income with side hustles. His work has been quoted on major finance websites like CNBC, Yahoo! Finance, GOBankingRates, MSN, Nasdaq, AOL, and more. He has helped thousands of people find side hustles and is here to help you find your extra source of income. More about him.