This post may contain affiliate links from which I may earn a commission without any cost to you. Read our policy for details.
Everyone loves playing games on mobile, and earning money by playing games is icing on the cake.
A lot of us own smartphones than run on iOS, while the others have Android devices. While both these platforms are great for gaming, not all games are available on all devices.
Most games are made in two versions, one for iOS and the other for Android. However, there exist a few games that run only on one platform.
Globally, Android has a 40.5% share, but in the US, 55.5% of users have a mobile with iOS (source). Still, there is a significant number of people who have run Android-powered devices.
So, in this post, we will discuss the best android games to get paid for.
Before we start with the list, let us tell you that all the games mentioned below are fun to play and will earn you some cash if you are skillful, but they are unlikely to replace your primary income.
Best Android Games to Earn Money
These games are exciting for game lovers who love spending time playing games on their mobile as they can also make money while having fun.
Here is the list of legit Android games for money that are available on the Google Play store:
| Rating (reviews) | Downloads | Bonus | Minimum Payout |
| --- | --- | --- | --- |
| 4.0 (324K) | 10M+ | $0.3 | $0.5 |
You can use the Mistplay game app that pays you real money only on android devices.
There are many games available on gaming platforms like Mistplay.
Whatever you like, be it Solitaire, word games, or bingo games, you can find them here and download them for playing.
For playing these games on Mistplay, you will earn points.
With these points, you can get many rewards like gift cards.
The more time you spend playing games on the Mistplay platform, more points and money you can earn.
Mistplay events like daily tasks and challenges can help you earn more points.
Playing these Mistplay games, you can easily make $3 to $5 every hour of fun gameplay.
Related: Best games to make money online!
| Rating (reviews) | Downloads | Bonus | Minimum Payout |
| --- | --- | --- | --- |
| 4.4 (251K) | 10M+ | $0.3 | $0.5 |
Appstation is one of the legit earning games apps that you can use to download and play a number of games online.
The games available on the platform are free to play.
For playing these games, you win points on the Appstation app that can be redeemed into PayPal cash.
Nab a 4,444 coin welcome bonus, which is around 30 cents in value (you get $8 for 73000 coins you gain by playing games).
I generally earn 20 to 50 dollars every month for playing on this gaming app.
If your friends want to play games on Android, share your referral code with them, and you'll get bonus coins and 25% of all their earnings for a lifetime.
Related: Different ways to make money online!
| Rating (reviews) | Downloads | Bonus | Minimum Payout |
| --- | --- | --- | --- |
| 4.4 (1.1M) | 50M+ | $0.3 | $0.5 |
Cash 'em All is a free to use game app you can download on your phone.
Over 50 million users have downloaded this android only app, and over a million have given it 4.4 ratings, which is quite impressive for any app that pays cash for having a fun time.
You can get the app and know for yourself, why so many people love this app to make some extra cash.
You can play legit cash games on App Karma. This gaming app is also exclusively available on the android platform.
There are many ways to earn rewards points on this app that can be redeemed into PayPal cash.
Earned points can also be converted into gift cards or your choice like Walmart store.
You will earn 50 points on signing up.
Other than playing games, you can earn money by referring your friends to this app.
If someone uses your referral link, you will get 30% of their earnings.
Other ways to make money on this android gaming platform includes:
Getting achievement badges
Doing daily tasks
Completing challenges
| Rating (reviews) | Downloads | Bonus | Minimum Payout |
| --- | --- | --- | --- |
| 4.4 (132K) | 5M+ | $0.18 | $0.2 |
Another free gaming app loves by millions on the android platform.
You can play free android games on this platform and win real cash or gift cards.
Game app is simple to use, you just need to play games to win points.
Play more games and complete missions to win more points.
If you're looking for fun Android games that also earn you real cash, Rewarded Play is the app for you.
With a large selection of games available, everyone will find something that interests them.
You can earn points for different tasks in the game you decide to play, such as Word games, Slot games, Card games, Bingo games, and more.
By collecting points through this app, you can then select a gift card from your favorite places like Amazon, Macy's, and more.
Highest Paying Games That Are Available for Both Platforms
A few game app platforms like InboxDollars, Swagbucks, and Mypoints that offer multiple other ways to make money are available on both platforms.
Here are a few specialized game apps that you can play on android and iOS.
7. Blackout Bingo
Backout Bingo can be the game of choice for people who love playing bingo games in their free time.
The added bonus is you can also win real life rewards playing this game.
You can compete one on one against other players and have the excitement of playing live games.
The game app is available on android as well on iOS platform.
Just download the app and sign up for a new account and you are ready to start.
When you enter a game, you are matched against a player of your level so that games are fair and competitive and not one sided.
Here you can make strategies to earn more points using many in-game features like bonuses etc.
Both players get the same numbers and the same time, but using different game strategies, whoever scores more points, wins the game.
These games with money prizes have entry fees that you need to pay before entering a game. So, there is a risk of losing money.
Note: You should only put in money you can afford to lose, as there are probabilities of losing.
The game is run on Skillz platform, which is a trusted platform for playing games.
The game has good ratings on app stores, but there are some common issues, like the game app crashing and locking out accounts.
Although cash tournaments are not available in the following states – AZ, AR, IA, LA, DE, and SC, you can play free games.
Read our full Blackout Bingo review!
If you want o play Bingo games, Bingo cash is another popular android game app.
The game is developed by Papaya gaming and is almost similar to Blackout bingo.
The single games can earn you up to $83 per game. There are also gaming tournaments with much higher pooled prizes.
The android version of the app is available on the Samsung galaxy store.
You play and compete against other players in this game app.
Bit players get a limited time to score more points, and those who get more points earn the rewards.
There are opportunities like daubs and boosts to earn more points and outplay your opponent.
Both free and paid games can be played on the platform, so you can practice before putting real money on the line.
Your earnings can be withdrawn to PayPal or Apple Pay.
Related: Different Solitaire games to play for money
9. Solitaire Cube
Solitaire cube games can be played on both android and iOS to earn money in your free time.
Just sign up on the platform and start playing these money-earning games.
Your opponent is chosen randomly by the match making generator bases on skills levels which is unbiased.
This gives both players fair and equal chance to win the cash rewards.
As both players get the same cards at the same time, the final outcome depends on the player's strategies to earn more points using different bonus points.
Those who win more points win rewards that can be taken out through PayPal.
Cash tournaments are not available in the following states – AZ, AR, IA, LA, DE, and SC, you can only play free games.
Another option is to play the Bingo game on your Samsung android device.
AviaGames developed this game and it is hosted on Pocket7Games platform.
You can play real-time games on this app against real opponents.
Invite your friends or play against strangers to have fun on this gaming app.
Use strategies to earn more points, like using power-ups. Make bingos on this game and earn more.
You can play free practice games before moving to paid games.
As you play more practice games, you can develop your gaming moves and be confident in real money games.
Other than one on one games, you can enter tournaments where the prizes are much higher but with a harder competition.
If you have mastered the game, you can win really handsome rewards playing in big tournaments.
When you want to take out your earnings, you can request PayPal or Apple Pay Cash.
11. Solitaire Cash
Solitaire Cash is available on Android and iOS devices. You can use this gaming app to have fun playing solitaire.
Both players get the same deck of cards in real-time.
Both the players can take turn playing games or both can play against a computer.
The player who scores more points wins the rewards.
As with other games, here also, free games are available that you can use to hone your skills before jumping on to paid games.
These free games also allow you to earn some points that can be used for redeeming in-app merchandise.
On the other hand, cats you win by playing paid games can be redeemed directly to your PayPal account.
12. 21 Blitz
This is a fun game to play with a twist on the classic card game of 21.
A player needs to make 21 or the nearest without going above to win the game. Going above 21 is bust and if you go bust over 3 times, it's game over.
Use combos and bonuses, to earn more points.
If you can complete the game before time, you get more points for that.
The points you earn can be transferred to PayPal.
You can only play free games in states – AZ, AR, IA, LA, DE, and SC.
This is a different android game than others as it is linked to your saving account.
For your deposit and playing savings games you will earn points.
The money you earn playing games is deposited directly into your account.
Though this game is not free. After a 30-day trial, there is a $3 monthly fee.
Get Some Cash From Your Android
You can play many games to get paid; it just depends on your skills and interests. These games won't make you rich, but you can earn some extra cash while playing them.
Android is one of the most used platforms worldwide, and this list of Android games will help you earn extra cash while having fun.
I hope this list of games that pay real money was helpful. If you know of any other games that can help you earn money, please share them in the comment section below.
Here are more ways to make money for you: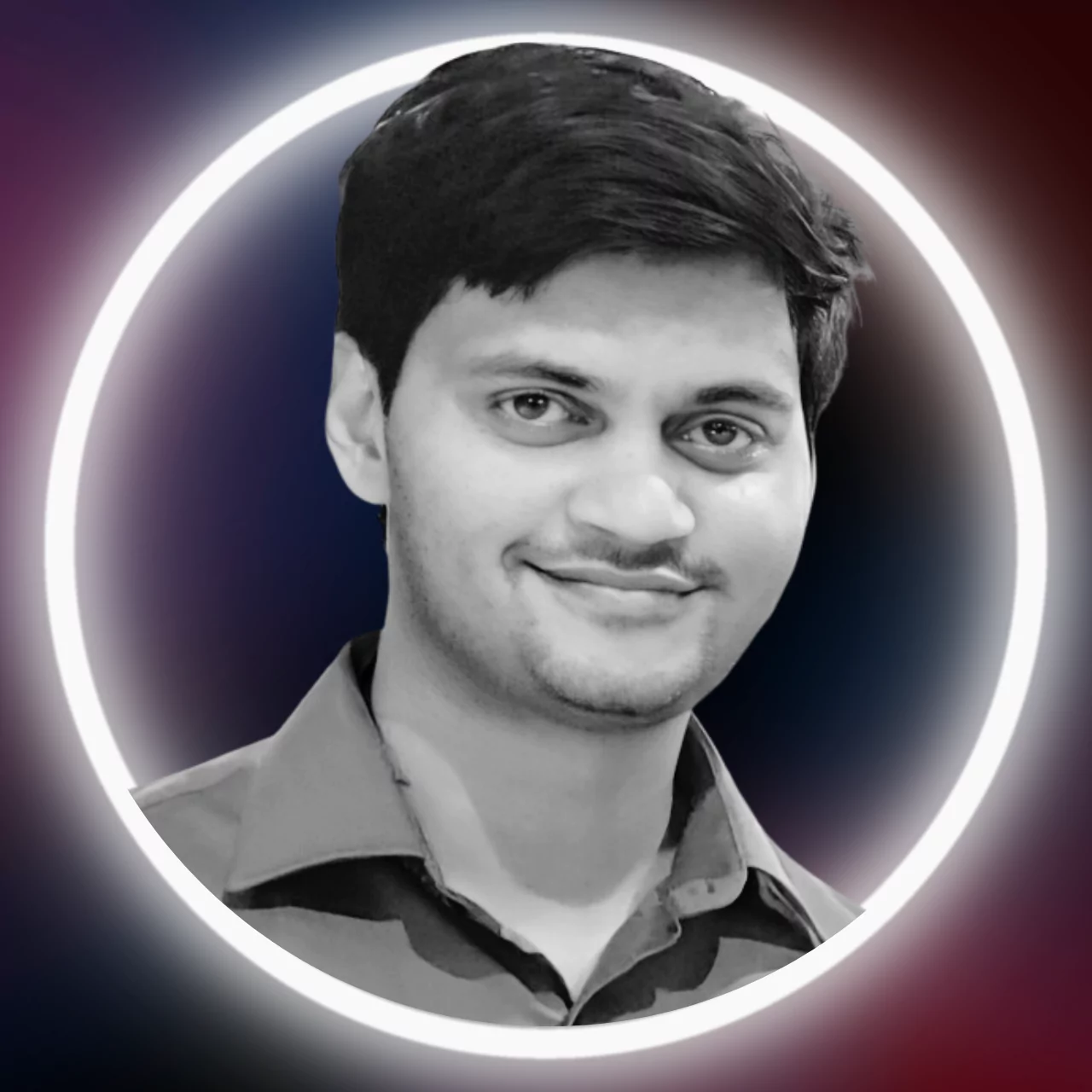 Sumeet is a Certified Financial Education Instructor℠ (CFEI®) and founder of MoneyFromSideHustle. He is an experienced side hustler who replaced his full-time income with side hustles. His work has been quoted on major finance websites like CNBC, Yahoo! Finance, GOBankingRates, CEOBlogNation, SideHustleNation, and more. He has helped thousands of people find side hustles and is here to help you find your extra source of income. More about him.