This post may contain affiliate links from which I may earn a commission without any cost to you. Read our policy for details.
If you like talking to others, you can make money by becoming a virtual friend. Learn how to get paid to be an online friend!
How would you like to get paid to be an online friend? You can get paid for doing things that friends do, such as chatting with people and playing games.
This side hustle is a great way to make extra money in your spare time.
This blog post will discuss virtual friendships and how they work. No qualification is required, and it's pretty simple to get started.
We'll also talk about the websites where anyone can join and get paid to be a virtual friend!
What Are Virtual Friend Sites?
The setup will be easy. You should know that these sites are strictly for friends and not for dating or anything else.
Sites like these work in some ways, like other membership sites. For instance, you need to register and create your profile first.
Create A Profile
If you want to get paid to be a friend, you must show your best side when creating an online profile.
This will help people decide if they want to talk with you. You should take time and be very specific about what you write down.
Research other profiles to get ideas of what people usually put in their profiles, like hobbies or interests.
List the things you can talk about with people. You might want to mention that you speak other languages or have unique talents or interests. You should also tell them what kind of work you do and if there's anything else interesting about yourself.
Just because you think your life has no exciting hobbies or experiences doesn't mean there is nothing to discuss.
You never know what might be relevant, so include anything, even if it's the most mundane things like food preferences and travel plans!
Mention favourite places you have been to recently and similar stuff.
Clear The Test
Some sites that pay you to be a virtual friend require passing an exam before they will approve your application.
This step aims to ensure that that real person is sitting in front of a computer screen and not some robot mimicking to be a human!
Add Other Details
You'll be able to start earning as soon as your job starts and will receive payments either via PayPal or a bank account, whose details are filled out before beginning work on the project/task at hand.
You can also set up an online Payoneer account (which effectively gives users a US-based payout). Their fees are also lesser than Paypal, so if there is an option available for Payoneer, select that.
Wait for Clients to Approach You
You need to make a profile. Once it is finished and approved, people will see it and approach you, and you will get paid to be a friend.
They can search for you by age, gender, and other things they like in a person. If they like you, they can send you a message so that you know someone wants to talk to them.
You get to decide whether or not to answer the message.
How Much Money Can You Get Paid to Be A Virtual Friend?
You can earn $50 an hour, which isn't a bad price for online friendships.
Make sure you are getting enough work, though, because if no one's booking at that high-priced rate, what good does having a higher price do?
It might be worth checking out other rates before deciding on a higher one. Something closer to 20 bucks or less per session will give better results.
There are no investments to get paid to be an online friend. So if you earn this rate, it is an excellent earning option.
Who Can Get Paid To Be An Online Friend?
If you enjoy talking to new people and have a knack for making small talk and breaking the ice (especially when it comes time to split from one conversation into another), this job might be perfect for your interests.
You'll also want to learn about others as much as they do. So that every conversation has plenty of topics worth chatting about!
And finally, be someone who can give advice where needed or listen attentively because we all need somebody.
One of the biggest complaints about online dating is that people can't hold a conversation.
Listening, asking questions, and talking with others will go a long way to making you successful in this area. But if you are an introvert and hate being surrounded by voices, then maybe it isn't for you!
You can check out this list of work-from-home jobs for introverts.
Tips For Getting Paid To Be A Virtual Friend
The internet is a haven for scammers who hope you'll fall victim to their schemes. They want your personal information so they can take your advantage.
Some precautions can be taken. If something sounds too good to be true, then it probably is.
Consider the following tips while looking to get paid to be an online friend:
1. Safety
The internet is a magical place where you can make money, meet new people and explore different things.
They say nothing is foolproof, but being an online companion for someone lonely and who wants to make new friends can be relatively safe as long you follow some simple tips.
Some people assume those looking up virtual companions are weird–but this isn't always true!
They could want more privacy or time because of their disability; maybe they're shy or have recently moved into a different area where no one knows them yet.
However, it's essential to be safe when doing anything online, so don't reveal personal information like name or address!
Create an account under a pseudonym first, just in case something goes wrong. Always remember that no matter how close of friends you feel at any given moment.
They're still strangers who might one day want more than just your friendship (especially if their intentions were unclear from the start).
2. Secure Payments
Websites like Craigslist have become a hot spot for criminals to prey on unsuspecting people.
To protect yourself from being scammed, only accept payments through official sites like PayPal or Payoneer, and don't fall victim to these payment collection faxes that offer huge cash prizes if you send them some money!
3. Scam Websites
There's no need to fret if you use my list below. I've researched legit websites where people can get paid to be online friends. So you won't have any worries about being scammed!
4. Platonic Only
To provide a safe space for platonic relationships between adults, we have listed below sites that specialize in this type of dating.
The following websites offer discreet and anonymous meetings with like-minded individuals who share your interests or values.
So if you are looking into meeting someone online but would rather not reveal personal information about yourself, check out one of these excellent options today.
Read also: If you have a unique voice, try getting voice-over jobs!
Where To Get Paid To Talk To Lonely People
You can make money on FriendPC by being an online friend.
The site has different virtual friends, including emotional support and video game players, to boost your self-esteem.
You'll be able to filter through customer requests based on that criteria:
Does someone need somebody just for the company? Are they looking specifically at boosting creativity or as a gaming partner?
You could also offer up life coaching services.
The four main kinds of virtual friends on FriendPC.con include Virtual friends, life coaches, virtual girlfriends, and gaming friends.
How Much Does It Cost To Be A Friend on FriendPC?
You can sign up for a free FriendPC account, which offers many services.
You might have to pay small fees if you want more than one listing or certain types of listings on your profile, but it's still worth checking out.
Use this get paid to be an online friend app and you'll take home 90%-95% from each booking as FriendPC will take the remaining as commission.
Earning Potential On FriendPC?
Virtual friends can be a great way to make some extra money on the side. You'll need an open schedule and the ability to charge what you're worth, but it could provide fun in your free time.
Several people are turning their passion into profit by offering various forms of "virtual girlfriend" or boyfriend service. These usually range from $5-$2000 depending upon the type (i.e., regular friend vs premium).
---
Rent A Friend is a perfect solution for those who have trouble making friends because of work or other commitments.
This website can be your virtual partner, allowing you to find someone online with whom you share many common interests and activities. Whether it's video chatting every night after their show has ended (for those TV lovers) or sharing a person's emotional feelings.
621K people already know how helpful this service was when they needed somebody; now, there are even more opportunities available.
You can offer your services on Rent A Friend and get paid to be an online friend without any upfront costs.
All you have to do is set what type of help or support would benefit someone in need, like making them laugh over text messages.
You keep 100%; no membership fee is required (people seeking new friends pay $24).
Is Rent A Friend Safe?
Rent A Friend is a website where people can rent someone to be their virtual friend. You never know who might appear, so the person must have a clean criminal record.
Follow regular online safety tips, such as not disclosing real names or addresses.
Earning Potential on Rent A Friend?
The best way to make money on RentAFriend.com is by setting your rates up to 50 dollars an hour. You can choose what kind of activity you want.
You can choose a price point that will fit just about anyone's budget needs.
Rent A Friend is one of the best in business, but their site is outdated and looks from the last century.
---
If you're looking for a virtual friend, there are plenty of options on the market.
One site in particular that I found was Rent A Cyber Friend, which offers different types and levels- from being an online companion or trainer to experts who can help tutor languages too.
There are only a few people on their website, so if this sounds good, invest your time into getting connected quickly.
It is not as popular as Rent A Friend, but you can find a few work opportunities here.
The con is the membership fee which starts at $29/month; however, if you start getting connections, it can be a good source to earn money online.
---
This is a great site to make some money on! You can find virtual friends from all over the world, and it's easy enough that anyone can do it.
Make yourself an account, list your hobbies/interests (whatever they may be), answer some questions about yourself, and you're good to get paid to be an online friend :).
With RentALocalFriend, you can find a virtual friend job to hang out online.
Create an account and ensure the profile information is up-to-date so they can contact you!
You could earn $120 per day on this site, which means tons more fun than just being lonely at home.
The website is reputable and less cluttered with scammers. You can make a profile quickly, once verified.
---
Fiverr is a website where you can find people to do almost anything for five dollars or in its increments.
You could list your services, set the price, and wait until someone books them!
However, it's crucial that when listing on Fiverr – as with any site or app, you are clear about what exactly they'll get from booking your service(s).
This way, there won't be any confusion over whether said job involves just making friends through messaging online or something else.
On average, you can make $10 per hour on this website by becoming a virtual friend.
You'll be able to compete with other members and get paid to be an online friend, but earnings aren't as high here as on some other sites.
---
You may have heard of freelancers before. It's a site where people can look for all kinds of services – including if you're looking to get paid to be a virtual friend.
Once signed up with the website, users can bid on different projects without any cost whatsoever.
Search through various opportunities involving chatting or being friends-to help out someone else in need. You can try using terms like "chat" and "friendship" to find opportunities.
Freelancer is a great site for making money from home.
It sorts out scammers, and the payment process happens quickly, so you can get your funds in no time.
You'll need an account with either PayPal, credit card, or bank transfer but once linked; it'll be easy to manage.
---
College Pirates is an online platform that lets you get paid for providing college students with general or specific guidance on issues they face, such as choosing majors.
You can earn up to $80 per consultation, including advice about what's going on in their life, with your generic knowledge.
Current or past students can connect with a student who needs help through this app. Senior students get paid for companionship.
All you have to do is fill out some information about yourself and the college/major in which you're interested.
They will match up students based on what they need most; video chat or voice calls. Whatever works better for both parties can be done.
So this is not strictly an online virtual friend jobs site.
Final Thoughts on Getting Paid To Be An Online Friend
If you've ever wanted a side hustle idea, this is one to consider. It has some decent earning potential and can be done from the comfort of your home.
The best part about these services is that they don't require any special skills or certifications, so anyone who wants to make money by talking on the phone with other people may find something here that works well for them.
I hope this article has given you tips on meeting people online and getting paid to be a virtual friend.
Remember, each site has many pros and cons, so try a few out to see which one suits you best.
Let me know in the comments below if any of these sites worked well for you.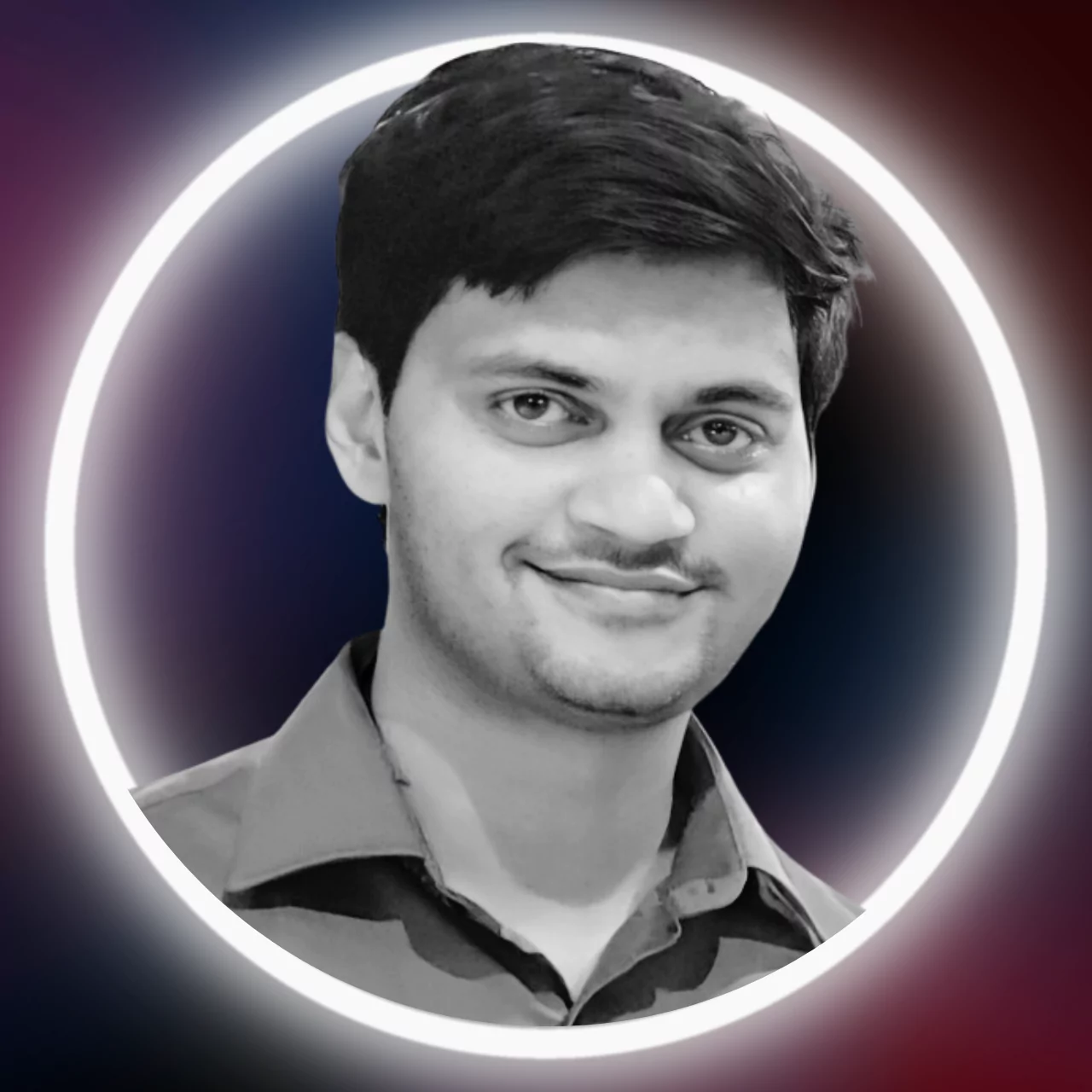 Sumeet is a Certified Financial Education Instructor℠ (CFEI®) and founder of MoneyFromSideHustle. He is an experienced side hustler who replaced his full-time income with side hustles. His work has been quoted on major finance websites like CNBC, Yahoo! Finance, GOBankingRates, CEOBlogNation, SideHustleNation, and more. He has helped thousands of people find side hustles and is here to help you find your extra source of income. More about him.