This post may contain affiliate links from which I may earn a commission without any cost to you. Read our policy for details.
For people who love playing games for fun or in their free time, Blackout Bingo will always top the list because it also pays you money to play.
But is Blackout Bingo legit?
Yes! It is legit and you can actually make some money while having fun playing this addictive game.
By no means this game can replace your primary income (barring a few who make a living playing this game), but making a few dollars is much better than nothing.
At the end of the day, it is gambling only if you are playing cash tournaments, so I will not recommend playing this game for the purpose of earning cash only. You better spend that time developing a business, like starting a website.
However that being said, for people who already spend time playing games, this is a must-try game.
There is no harm in earning cash using your skills.
Read this Blackout Bingo review to learn about how to play this game and win money.
What is Blackout Bingo
Blackout Bingo (earlier called Blackout Blitz) is a legit mobile phone app for playing games and winning money. This game is developed by Skillz and is a part of the Skillz eSports gaming network, which also hosts several other money-paying games.
This means that you will be using Skillz's trusted platform to play this game, so there is no chance of scams or fraud.
Before each game, you get to visit virtual locations across the world.
The app is accessible through the Apple Store for iOS gadgets and Google Play Store for Android smartphones.
There are no in-game ads, ensuring players have a good user experience.
In Blackout Bingo, you play against another person online, and the game is derived from the classic Bingo game with a few spins.
You get the same nostalgia of playing Bingo in addition to more fun and excitement.
Play some practice games to learn the system and tactics you may use to win before playing real money games.
Related: Best games to make money online!
How Blackout Bingo Works
The live game of traditional Bingo has been popular for a long time, and it's most often played in a live environment with a "caller" announcing the target numbers and players using a dauber to mark their Bingo cards on paper.
The player may win the round by calling "Bingo" after hitting five target numbers horizontally, vertically, or diagonally in a row.
Now Blackout Bingo has taken that one level further by turning it into an exciting time-bound game.
You are only matched with players of comparable skill levels, ensuring that the games are competitive. To win a game, simply earn more points than your opponent.
You and your opponent will have the same number of bingo balls and cards for the game's duration.
If you manage to align five numbers in a row, that's a Bingo! You can get Bingo multiple times each game, earning you more points.
When you hit three Bingo matches while playing the game, you will receive a Daub. These bonuses and powerups may be utilized to select one square on the board to assist you in reaching Bingo more quickly.
The game of Bingo has many perks, including Daubs, Speed bonuses, Bingos, Multi-Bingos and X2 bonuses.
A Daub is when you mark off a number on your bingo card, and if you miss one, you can get penalized.
There are two ways to play the Blackout Bingo game:
Free Games or Practice League
When you start, you can play the game for free to familiarise yourself with the rules and gameplay. You don't lose any money in these games, but you can use them to improve your skills before playing for real money.
Daily rewards await you when you log in to play, where you can earn extra z tokens or Ticketz.
You are playing this game on the Skillz network, where you will earn Skillz digital currency called Z coins and reward Ticketz for playing these free games.
Earning Ticketz depends upon your tier. For example, if you are at the Black tier, you can make six times Ticketz than usual. To reach the black tier, you must earn 800,000 Ticketz monthly.
The Z coins you earn can be used to enter into more free games. Most of the games require 1 Z coin to enter.
When I played my first practice game, I lost terribly but still earned one Ticketz.
In the next few minutes, I was able to score my first win and won two Ticketz along with Z coins. So, if you continue to play for some time, you will be able to earn a few Ticketz for sure that you can use to enter more games or win rewards.
On the other hand, Ticketz you win playing free games can get you many real prizes such as clothes, goods, electronics and more. You can even win cars like Porsche Boxter, but it will take a billion Ticketz, which is near impossible.
The free games just give you around two tickets each time. The paid versions have higher prize pools, but they also allow you to win a few hundred Tickets per game.
So winning a Porsche with Ticketz is just a gimmick and not a real possibility.
You will be a winner even if you don't come out on top of the leaderboard because playing still makes you Ticketz, which can be used for bonus cash or prizes.
A downside to playing the free version is that you may not find many people of your skill level to play against.
Real Money Games or Pro League
This is where the fun begins, as you will be competing against other players and winning real cash prizes.
You need to deposit some money to play these games, and you can make a deposit using your credit card or PayPal account.
Once you make a deposit, you can enter the real money-paying games. The games for starters, start at $1 for entry.
There are chances to win big in tournaments when the prizes can run to millions on occasions like New year.
Prizes become multifold when you enter the tournaments.
Blackout Bingo also bonuses new players who make their first deposit. If you deposit $10, for example, you will receive an extra $10 in your account.
How Much does Blackout Bingo Cost
It's completely free to play Blackout Bingo if you choose to play free games. Playing these free games, you can earn Ticketz that can be exchanged for rewards, but it will take some time.
Still, for anyone spending countless hours playing phone games with no chance of winning prizes, it might be a good idea to switch to playing Blackout Bingo instead.
The minimum deposit for cash games is $10, which can be done through credit card, Apple Pay, and PayPal.
So! Can You Really Win Money Playing Blackout Bingo
In short! Yes, you can win real money play real money games on Blackout Bingo. But you need to deposit money upfront to play these games.
Games are easy to play because you are matched against similarly experienced players. But if you want to make money playing Blackout Bingo consistently, you must develop your skills.
Otherwise, you may win some and lose others and end up not winning anything at the end of the month.
Follow These Steps to Play Blackout Bingo
1. Download the App
You can download Blackout Bingo free of charge on any iOS or Android device. Simply open the app and follow the prompts to grant it access to your device.
There are several fake Blackout Bingo games available for download, make sure you get the legitimate one to avoid any problems.
Visit the official Blackout Bingo website and scan the QR code.
2. Create a Skillz Account
Create a new user account on Skillz platform and choose a username and password.
Then you can go on to play some free games. Play these games and collect Zcoins and Ticketz to enter more games.
Plus, if you play free games for a long time, you may collect enough Ticketz for real prizes.
Improve your skills by playing these free games before you move on to the money games.
4. Play for Money
Once you feel confident enough, you can make a deposit using your credit card or PayPal account and start playing for money.
You will be matched against players of similar skill levels, so you have a chance to win some cash prizes.
If you want to enter into tournaments, there are many with different prize pots. You could win some life-changing amounts of money if you get lucky.
Challenge yourself by playing as often as possible and compete against the clock and other players to win.
5. Refer Friends for Money
Other than playing games, there is another way to make money on this platform.
You can refer your friends and when they make their first deposit, you both will get $1.
If you have a lot of friends that love to play games, it's a good opportunity ti make some cash.
6. Withdraw Your Winnings
If you want to withdraw your winnings, you can do so through PayPal. The process is simple and easy to follow.
It may take a few days for the money to show up in your account, but it will eventually.
7. Get Paid
When you are ready to cash out your earnings, you can do so securely and safely. Request your money be transferred to your PayPal, Apple Pay, Visa, American Express, or MasterCard account.
There is a $1.50 fee to withdraw funds of less than $10, but it is free to withdraw if the amount is more than that.
Pros and Cons of Playing Blackout Bingo
There are several advantages and disadvantages of playing the game, which we will go over in this section.
Pros:
You can play for free or for cash prizes
Available on all devices
Withdraw your earnings via PayPal
The skill-based game is fair and square
Payments are secure
Unlimited playing opportunities
There are tournaments you can join to win bigger prizes
Cons:
You need to be 18+ to play for cash prizes
Not available in all states
You can lose money
Deposit required for cash games
Some users have complained about the app crashing and losing money
Tricks to Win More in Blackout Bingo
Before you start betting with real money, knowing how the game works will be better. Blackout Bingo is unlike any other bingo game.
The game plays the same cards for both players, which implies that players need to use different strategies like Boosts to gain an edge over their opponents.
It's not hard to make money playing Blackout Bingo, but it may be tough to get to the point where you will make a substantial amount of cash.
Everyone loses sometimes, but the best players are always learning new strategies to beat their opponents. You can get ahead of the competition by increasing your points in each round.
Here are a few things you can control to increase your chance of winning.
Use Boosts Wisely
Bonus ball, free square, bonus time, and score multiplier are the four main Boosts in Blackout BiBingo'said rounds.
During a round, you can only have up to three Boosts at a time. Knowing when to utilize a Boost and when to hold it is critical.
Keep using your boosts wisely, so there is empty space to earn more boosts during the game.
Free Square
The free square is always available for use during the game. This Boost allows you to daub any number on the card when activated.
It will be more useful in the game's later stages when you can use it to call Bingo.
The daub you make using the free square Boost will not earn you points, so select that space wisely.
Bonus Ball
The bonus ball can be used at any time during the game. The bonus ball stops the game for eight seconds and provides you with four number options.
The gameboard is still available, so strategy (and memory) are crucial in your selection.
Before you activate a bonus ball, try to memorize three or four numbers on the board that will most likely get you an additional bingo.
Bonus Time
The bonus time Boost should be used right away. It will be a simple yet effective powerup that allows you to extend a round.
The bonus time Boost adds ten extra seconds to the timer once it's activated.
Score Multiplier
The X2 score multiplier Boost can double a score earned during those 10 seconds.
During the 10 seconds, each SP point is multiplied by two if you activate the Boost.
So if you use this boost during the end of the game, when you are more likely to call Bingo, you can dramatically increase your points.
Freeze
The Freeze Boost freezes the stopwatch for ten seconds. This may be a useful Boost to have when a game is progressing quickly, allowing you to double-check some called numbers to ensure that you daubed each one correctly.
Hit BINGO at the Right Time
Upon starting to play Blackout Bingo, you might believe that the faster you make a bingo, the more points you earn.
But you will miss so many other opportunities to make points. If you wait for the right time, you can call multiple Bingos in a row and earn a bonus.
If you are able to do this at the end of the game, when you have activated the multiplier boost, you can earn substantially more points than randomly claiming Bingo.
Learn From Your Mistakes
Blackout Bingo automatically records most paid game sessions so players can later review their performances and improve upon them.
Not only can you find out why they were victorious, but you can also learn how to improve your strategy and gameplay for future matches.
Understand the Board
Not every space on the bingo board is created equal – some are used for multiple winning combinations.
Using Boosts on the corner spaces that can be part of four different bingo sequences will give you more points.
You can find more strategies and gameplay on Youtube, where many people who play Blackout Bingo give out more tips. For example:
Is Blackout Bingo Legit?
Blackout Bingo is 100% legit, as it's a skill-based game, and you are not playing against the house. The company uses a random number generator so that it's entirely fair.
It's a popular game with millions of players globally, and you can cash out your earnings anytime you want using PayPal.
The company also has a mobile app, and you can download it from the Google Play Store or Apple App store and start playing on your phone.
The game is hosted by the Skillz platform, which also hosts another 20,000+ games.
The Blackout Bingo has an average rating of 4.5 out of 5 stars in the Apple App Store and Play store after 80,000+ reviews, indicating that most users are pleased with their experience.
The most typical complaints, on the other hand, were app crashing while playing and losing money due to not winning games.
The other most common issue reported by users is account cancellation, which Skillz support claims to be due to misuse via multiple accounts.
Every month, over 30 million mobile players play games and earn prizes. Skillz takes care of all the payment processing and user matching.
What is the Golden Ball in Blackout Bingo
The golden ball is a special powerup called the bonus ball Boost. You can earn this by daubing quickly during Blackout Bingo matches.
When you tap the golden ball, the game stops for 10 seconds, and you can choose from four different numbers that are still available on the board.
Any of those numbers can be chosen freely; try to choose that will provide you with an additional bingo.
Is Blackout Bingo Available for Everyone?
The free game is available in all states, but not all states allow money games. Here is the list of states where users can not play money games AZ, AR, CT, DE, FL, IL, LA, MD, MT, SC, SD, and TN.
But players in these states can continue to play non-cash games and win rewards by earning Ticketz.
Blackout Bingo Alternatives
If you want more games like Blackout Bingo, there are plenty of other skill-based games to choose from. Some popular alternatives include:
If you love playing Bingo, this is another option to play online Bingo game online for money.
They have plenty of money games available where you can win rewards with your skills.
Try them out to make some cash.
Solitaire is still one of the most popular online casino games, and it's easy to see why. Another game by Skillz involves a spin on Solitaire, where you may win free stuff and participate in large tournaments for real money.
Solitaire Cube plays similarly, where you may play for free and earn Z Coins and Ticketz, or you can compete in paid games for real money rewards.
Mistplay
Mistplay is an app that pays you to play games on your Android device. Mistplay platform is a great way to try out new games and get paid.
Most of the games like Mistplay available are casual, but there are a few skill-based ones. You can cash out your earnings through PayPal or gift cards when you reach the minimum amount, which is $5.
Is Blackout Bingo Worth Your Time
Blackout Bingo is one of the most popular skill-based games you can play to win real money. It's easy to start, and you can cash out your earnings anytime through PayPal.
Blackout Bingo is great if you love winning money while playing challenging and brain-stimulating games.
The company also has a mobile app, which you can download from the Google Play Store or Apple App store. The company also has a good customer support team you can contact if you have any issues.
Blackout Bingo is worth your time if you are looking for an easy way to make some extra cash.
Short-term tricks can give quick cash. For lasting side income, find a hustle that matches your skills and lifestyle. Invest time and effort. Use my guide, created from extensive research, to help you navigate this process.
FAQs
Can I win real money on Blackout Bingo?
Yes, you can win real money on Blackout Bingo by participating in paid games run by Skillz where you play against real opponents. However, not all games offer cash prizes. Some only provide bonus cash or tickets for more games.
What is the cost to play Blackout Bingo?
While Blackout Bingo is free to download and play, for money making games you need to pay entry fees. Also you can buy game currency or tickets with cash. The cost varies based on quantity and payment method. You can also gain bonus cash or tickets by completing daily challenges, watching ads, inviting friends, or joining a bingo club.
Is Blackout Bingo a legitimate game?
Yes, Blackout Bingo is a legitimate, licensed app complying with the rules of the Skillz platform and local regulations. It's not a gambling app; winning money depends on your skill, speed, and strategy.
How much money can I earn from Blackout Bingo?
The money you can earn from Blackout Bingo varies, based on factors like your skill level, the games you play, and the cash prizes you win. Some players claim to have earned hundreds or thousands of dollars, while others have lost money or barely broke even. Therefore, earnings aren't consistent.
How can I withdraw money from bingo cash?
You can request a withdrawal from the app's menu, enter your PayPal email, and specify the amount. The payments are made through the same account from where the deposit payment was done upto the amount you deposited. Any extra money won is sent through check in US and PayPal if outside. The process can take up to 4-6 weeks, and you might incur a processing fee ($1.50) is the amount is less than $10.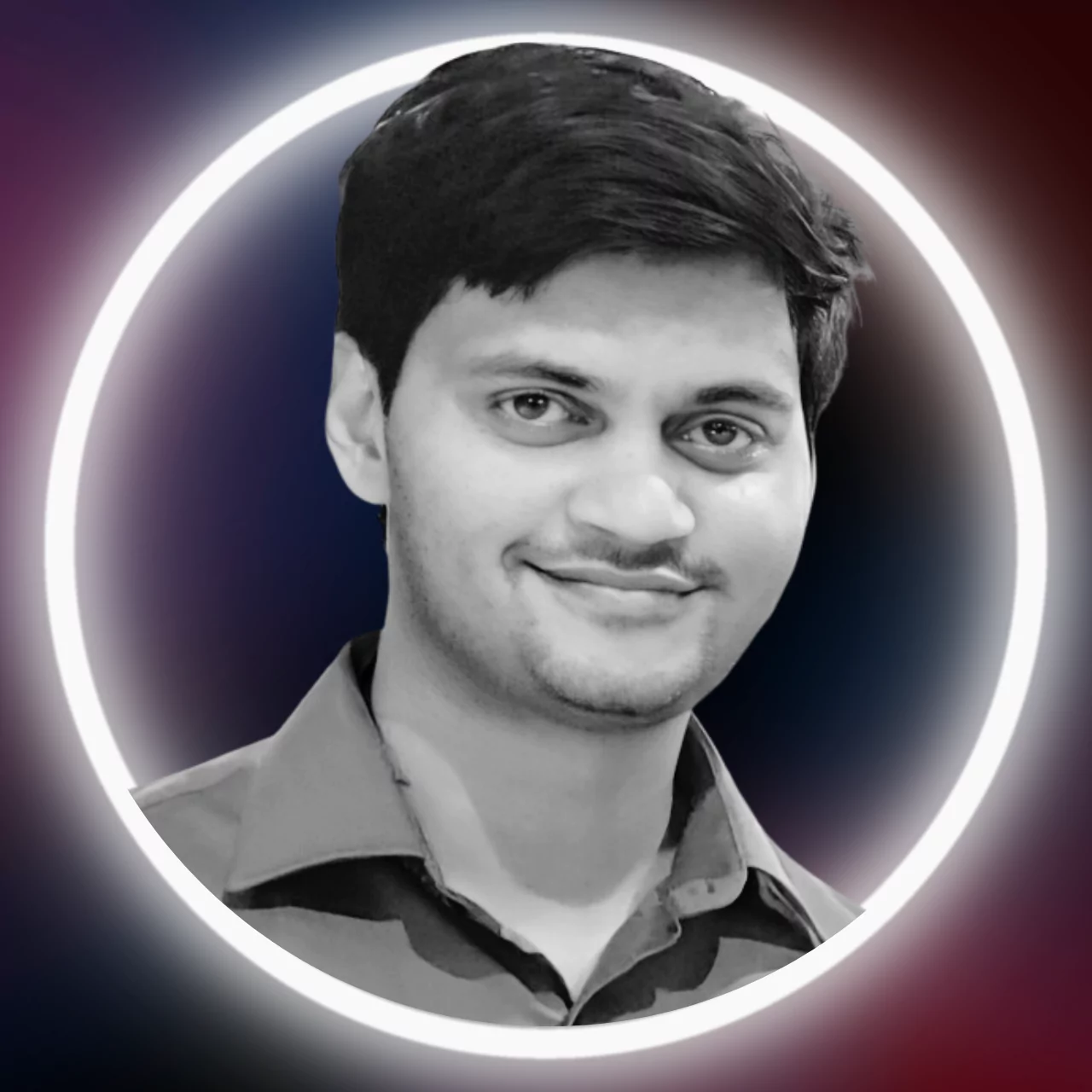 Sumeet is a Certified Financial Education Instructor℠ (CFEI®) and founder of MoneyFromSideHustle. He is an experienced side hustler who replaced his full-time income with side hustles. His work has been quoted on major finance websites like CNBC, Yahoo! Finance, GOBankingRates, CEOBlogNation, SideHustleNation, and more. He has helped thousands of people find side hustles and is here to help you find your extra source of income. More about him.