This post may contain affiliate links from which I may earn a commission without any cost to you. Read our policy for details.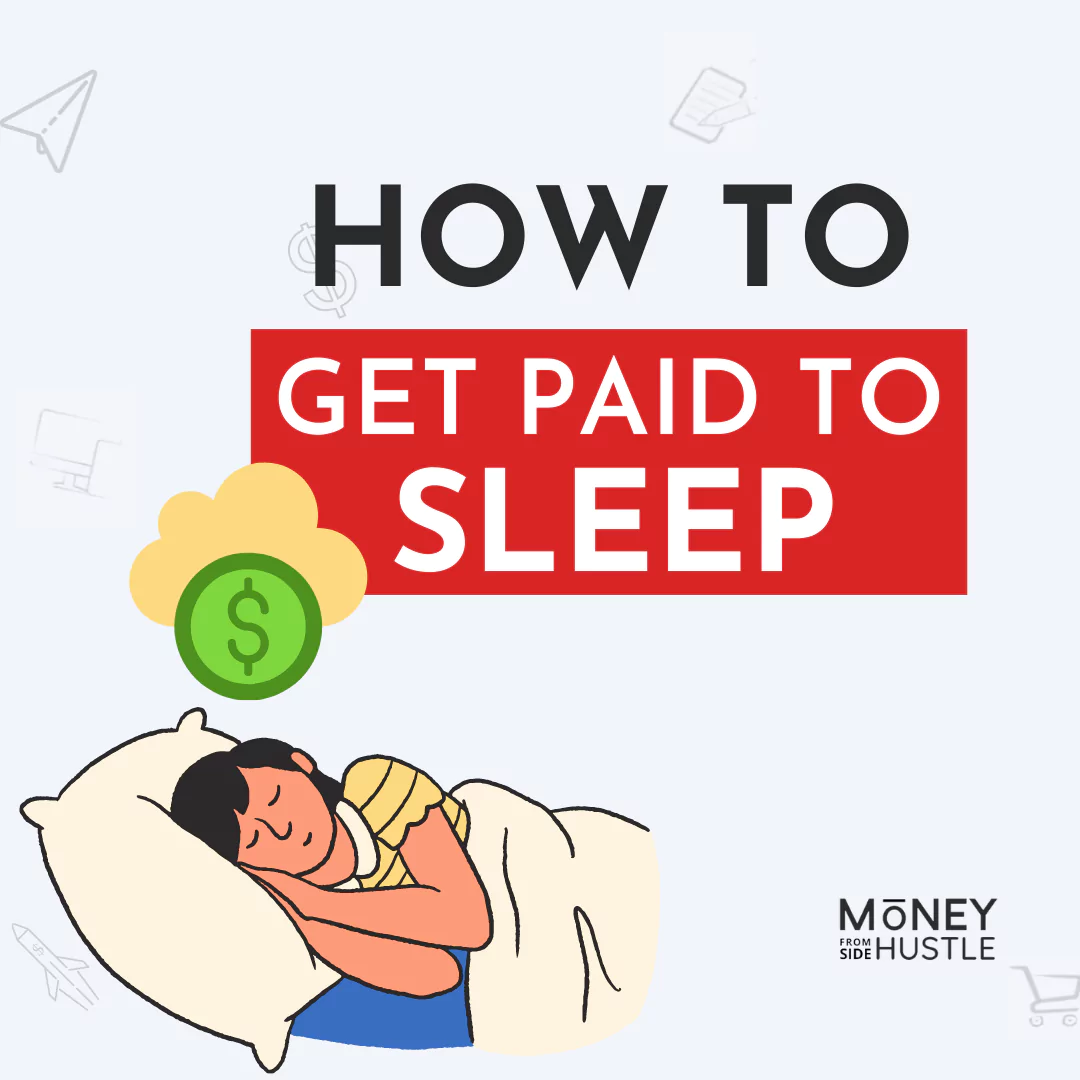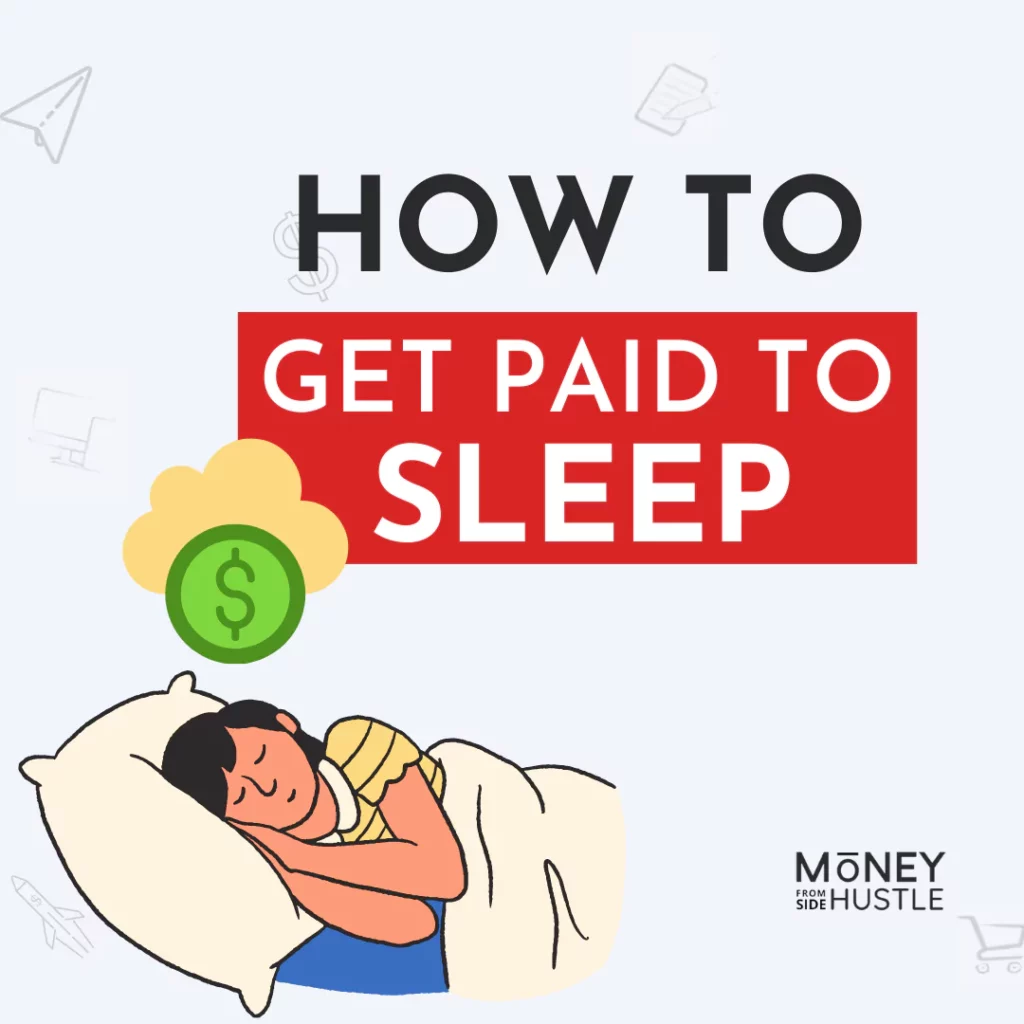 Getting paid to sleep seems like a dream job anyone can think of.
It is generally slang used for fun, but now it is possible to get paid for sleeping. In today's fast-paced life getting money for sleeping is a reality and can be done in a lot of ways that we will discuss here.
You can become a sleep tester or invest money that makes more money while you sleep.
Let's find out all the ways that pay you while sleeping.
Ways to Make Money For Sleeping
1. Become A Mattress Tester
Many people have problems sleeping. Companies try to make products that help such people get a good night's nap.
There are mattresses and beddings with different hardness and materials to give people choices for their bodies comfort.
You can become a reviewer or tester for products and help companies design products that are more helpful to customers.
Companies like Casper hire sleepers to test mattresses that can make up to $25 per hour.
Many mattress companies offer testing jobs from time to time, and you can also find jobs on research studies or focus groups on websites like respondent.
Another way is to start a blog around sleeping topic and review products related to sleep, and use affiliate marketing to earn money by recommending products that your audience need.
If you have good amount of traffic, you can also show ads on your website to make more money.
2. Sign up For Sleep Studies
Another way to get paid to sleep is by participating in sleep research studies.
There are many laboratories worldwide that do research on sleep patterns and many other aspects that go on when we sleep.
They need volunteers to assess their theories or do experiments like measuring the activity of different brain regions when you are sleeping.
Other studies might be like how different types of sleep change the behavior of an individual, for example, continuous sleep or sleep in two hours of intervals.
You can join such studies and get paid to be part of the research.
If you live near a university, there are higher chances of finding such money-making opportunities for sleeping.
You can find these gigs on Craigslist, as researchers post such ads there.
3. Become An Sleep Executive
You can become a sleep executive and earn money for sleeping for interior designers that want to design homes that are comfortable for sleeping.
They consider all the facts like curtain colors, wall colors, natural lighting, etc., to design homes.
They hire people to sleep and do A/B testing on things and optimize them for better sleep.
This is a perfect side gig to make money, as the only thing you need to do is sleep and report if your sleep was affected by things they are testing.
4. Get Money From Sleep Junkie
Sleep junkie is a website that reviews various sleep products like mattresses and pillows.
They write detailed reviews about these products and recommend them to their audience. For that, they earn a good affiliate commission.
They look for people from time to time to do sleep studies, where they offer cash rewards and products like mattresses to the participants or winners.
Look for any ongoing studies on their site where you can earn money for sleeping.
5. Get Paid to Stream Videos or Ads While Sleeping
There are ways to make money by streaming videos and ads on your mobile or Desktop.
Many companies like Viggle pay you to watch ads on your mobile.
You can also get paid to watch Netflix while sleeping.
You can set up the apps and sleep while the videos stream in the background.
A great option to make money on your phone while you enjoy your nap.
6. Become A Caregiver
Caregiving is a job where you get paid to take care of someone when they need help like patients or elderly.
You can become a caregiver who stays overnight using websites like Care.com.
Most of the time you will have nothing to do and you can easily take nap.
Your services will only be required when they need help with something like taking medicine or going to the bathroom.
You can literally get paid to sleep at someone's home and do some work when they need you.
7. Become A Pet CareTaker
Taking care of pets can be a great option to make money if you love spending time with pets.
You can take pets for a walk or feed them. There are times when you need to stay at the client's home, or you need to bring the pets to your home.
If you get the pet care job to bring the pets to home overnight, you can just take a nap along with pets and get paid in the morning.
Such jobs are available on websites like Rover.
8. Get Paid to Sleep as A HouseSitter
Housesitting is another job that helps you make money for doing almost nothing.
Many families that go on vacations need someone to take care of their home while they are away.
Your job will be to take care of the home in their absence and look after pets and plants while at it.
In the remaining time, you have nothing to do, and you can just take a nap and get paid to sleep.
9. Donate Plasma for Money and Sleep
Donating plasma can be a great option to make money and help someone in the need.
Plasma is a blood component that can not be manufactured that is why people are required to donate it.
You can earn anywhere from $50 to $100 per donation, and there are many plasma donation centers around the world that help you donate plasma.
One plasma donation sitting takes around an hour or more, and you can take a nap while donating plasma thus will make money for sleeping.
10. Start A Blog Reviewing Hotels
Travel blogging is a big industry where many people write about different destinations and make money.
You can start a blog reviewing hotels and staying there for the purpose of reviewing.
Stay at the hotels and review how they are for staying and you can either recommend them or not.
If someone books them after clicking on your links, you will get the commission.
11. Sleep For NASA and Get Paid
This one is out of a world opportunity to make money for sleeping.
Not literally out of the world as they are not sending you to the space.
They ask for participants to study sleep patterns and other related things that can affect astronauts.
If you are selected for such studies, you will spend a few months in their facilities, spending most of the time lying down in bed.
At first, getting paid to sleep sound like a great opportunity but over time boredom can set up and you might get frustrated with continuous testing and monitoring.
You can check out here all things they expect you to do while getting money for sleeping.
Different Ways to Get Paid While You Sleep
Other than these ways, there are more ways to make money while you sleep.
12. Invest Your Money And Make More In Your Sleep
If you want to make wealth, then you need to learn the art of investing.
Only when your money works for you, you can sleep peacefully and get up richer the next day.
If you can make your money work for you, you will open many doors or opportunities.
Investing can be in stocks with platforms like Stash, or when starting out, you can just start investing in index funds.
You can diversify your portfolio with platforms like Fundrise and Masterworks that help you invest in real estate and artwork that are generally not accessible to the general population.
13. Write an eBook
Another way to get paid while you sleep. You need to make an effort just one time, and you will be rewarded for a long.
If you have the expertise or deep knowledge in some field, you can make money from an ebook covering that.
It can be a guide or something that helps some specific problem of users.
Nowadays, publishing an ebook is as easy as clicking a few buttons.
With platforms like Amazon, you can publish an ebook in minutes and reach a global audience.
They take a part of the price as commission, and the rest comes to your bank account.
It does not matter if you are sleeping or having a blast in Hawaii, the money will keep rolling when your book gets sold on the platform.
14. Sell an Online Course
Another way to make passive income while you sleep in selling online courses.
If you have the skill of communicating your ideas to an audience, making a video course on the subject of your experience can be a great idea to make money.
You need to put in the effort at the front end, and you can reap the rewards by just promoting your course.
There are many platforms like Teachable that help you create video courses and get them in front of wide audiences.
15. Start a Blog
If you are not afraid of long grind, blogging can be great way to make money.
You will keep getting money day and night if your blog starts gaining traction.
You can create a blog in just 30 minutes and set it up in the right way for success. The real work is getting content published consistently.
You need to make Google your friend by publishing high-quality, keyword-researched, and SEO-optimized content.
16. Become a YouTuber
Similar to blogging, YouTube is another option that can make you continuous money.
But like any source of money, YouTube also demand a lot of consistency and hard work in the beginning to get in the eyes of the algorithm.
Once you have a following and start getting views, you can make money by showing ads and affiliate products.
Even if you are sleeping, your videos will be out there in the world, making money for you.
To start monetizing your YouTube channel, you will need at least 1k subscriptions and 4k watch views in the last year.
Many people even stream themselves in sleep. There is no shortage of people in this world who will watch just about anything.
17. Rent Out Your Room
Another great way to make money without effort is to rent your room on Airbnb.
If you have a spare room you are not using, you can list it on Airbnb to get paid.
Renting the things you are not using helps you maximize their use.
You don't have to put in any effort, you can sleep in your room and rent a part of the house to make money.
Especially in cities that have a good amount of tourist footfall, you can make a decent income by renting your spare room or home.
Now Get Some Cash While Taking A Nap
It is not only possible but rather easy to get paid while sleeping.
There are a number of ways to make money in sleep, and you can choose if any of them fit your criteria. If there are any sleep study going on around your home, you can participate there or you can become a mattress tester.
Use all the opportunities to make money on the side, especially the ones that are easier, like those listed in this post.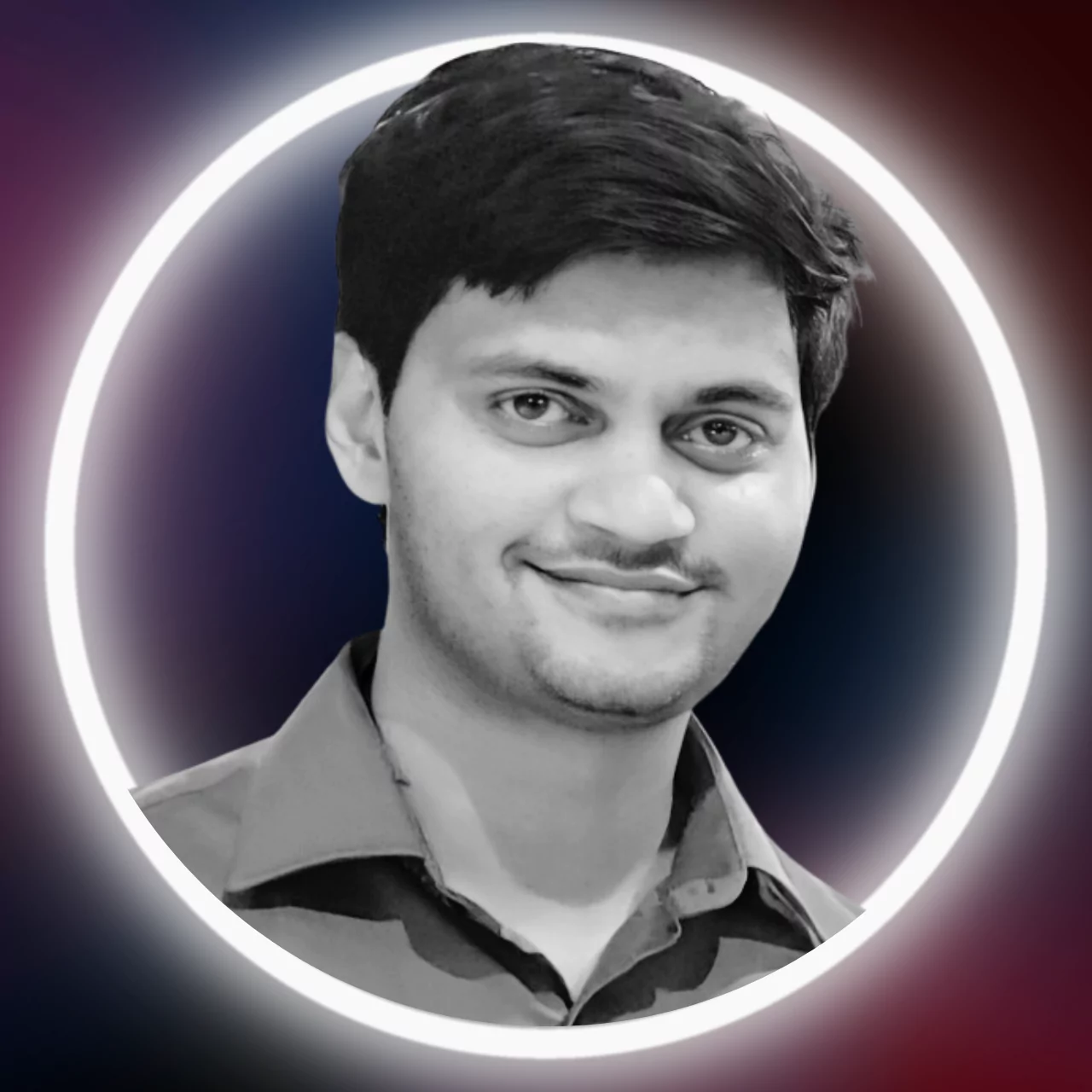 Sumeet is a Certified Financial Education Instructor℠ (CFEI®) and founder of MoneyFromSideHustle. He is an experienced side hustler who replaced his full-time income with side hustles. His work has been quoted on major finance websites like CNBC, Yahoo! Finance, GOBankingRates, CEOBlogNation, SideHustleNation, and more. He has helped thousands of people find side hustles and is here to help you find your extra source of income. More about him.