This post may contain affiliate links from which I may earn a commission without any cost to you. Read our policy for details.
How can you save yourself the money spent purchasing new products from stores? Learn how to land product tester jobs from home, get paid for reviewing products, and companies that offer products you can test in this product review side hustle!
Do you want to get paid to test products and write reviews?
Now you can turn that dream into a reality. I will tell you how exactly to become a product tester and start getting paid for your feedback.
Here in this post, I will share with you a list of product review companies and tips make money with this side hustle reviewing products.
So whether you're looking for a new product review side hustle to get free stuff or simply want to make a little extra cash, read on for tips and tricks on scoring product review jobs from home.
Why Do Companies do Product Testing?
To release new products and services, companies often invest heavily in research. This is because they want what's being developed to have every chance at success once released into the market.
That means investing time upfront will help in increasing the probability of how successful these investments turn out.
Companies need to get users' input early on to understand what features consumers like, how useful these are and if there's anything wrong with it.
One way this can be done? Paying people for product review jobs. This works out well both ways – not only do testers make money. But also have a say when shaping tomorrow's technology by providing valuable feedback, which helps shape innovation today.
Companies need your help testing new gadgets before release so everyone involved knows whether or not it's worth developing based on realistic usage data rather than just hypotheses.
So, this product review side hustle can be a viable option for the interested people.
Companies That Send You Products to Review
Do you want a side hustle that makes money from home and that you can do at your convenience?
If so, product tester jobs from home might just be about the perfect side job! Here are product testing sites that offer opportunities to test products.
1. Survey Junkie
Highest Paying Surveys
Up to $50 per survey
Industry-leading surveys
Survey Junkie is well known for high-paying online surveys.
But did you know that if your profile gets enough attention from companies, they will give away products and money?
All it takes on Survey junkie's platform are basic details like name/email address (they'll also ask what kind of surveys you want), and it's all free!
If you want to make some extra cash, try Survey Junkie. The site offers paid focus groups where participants can earn up to $150 an hour!
It's easy – just signup with your information. And once active on the platform, opportunities will be waiting for you in each category type (e.g., Product Testing or Targeted Affiliate Marketing).
Don't forget that when it comes time around these types of events are very popular. So update settings quickly to receive alerts as soon as they become available.
Sign up now to get paid to review products!
---
2. Swagbucks Discover
Swagbucks is an online rewards program that pays users for completing offers, including product testing.
For each task completed on the platform – like watching videos and taking surveys – you'll get points added to your account!
You can then use these towards cash or gift cards for shopping at any of our partnered stores, including Amazon Prime & Target Gift Card Registry.
There are also many paid giveaways, such as free goodie boxes from Daily Good Box, Product Samples, etc., which make it easy not only for product review jobs from home but to receive free samples in the mail.
How to become a product tester from home? Sign up for a Swagbucks account and complete simple tasks like filling out surveys or watching videos to earn points called SBs that you may redeem towards gift cards at major retailers such as Visa & Starbucks!
You can make money from home by testing free products with this product review side hustle.
There's also an opportunity where they will require additional actions on your end. Just signup now if this sounds interesting because there is $10 waiting.
Related: Make over $100 with Sign up Bonuses!
---
Multiple ways to make money
Low and easy cashout options
Great user ratings on App store
3. Prize Rebel
Prize Rebel is a website where you can earn points and money with side hustle reviewing products. The site has been around since 2008, which makes it one of the oldest sites on this list!
It's comparable to Survey Junkie or Inbox Dollars in terms of how easy they are to use.
Just fill out your info so that when opportunities arise regarding free stuff, you can grab them.
Most people here earn cash or gift cards by accumulating points, each equaling $0.01 on Prize Rebel's platform.
After the signup process completion, many opportunities require testing new products.
So if you're selected for one of these surveys, they will send out your sample free of charge, but in return, they need feedback for Products.
---
4. Ipsos i-Say
Ipsos i-Say pay its users for their opinions. You might get selected for a few surveys here and get paid to become a tester.
You can get products to review, and you will earn rewards for that. They also offer sign-up bonus for new members.
You can be selected for any range of topics based on your profile.
It also able users to test innovations before they hit market shelves allowing companies access to vital information needed when designing future advertising campaigns or modifying products.
Meet the minimum threshold of 500 points before being eligible for redemption of rewards! You can redeem your points as Amazon or Walmart gift cards.
Read also: Best Android games to make money online!
---
5. Opinion Outpost
Opinion Outpost is an online platform that's changed how we think about testing. They provide opportunities to get paid to test products.
They pay users in cash or gift cards from places like Amazon, Apple and Visa once they've had a chance to try out prototypes of brands and provide your feedback because it helps them continue making products you'll love.
Sign up and just enter the correct information about yourself to ensure that all products sent are accurate according to your tastes!
The minimum payout amount will depend on what type of item you choose, but it's always worth checking out their selection.
---
6. PinchMe
How to become a product tester and get free products? PinchMe is a site that provides users with free products in exchange for honest feedback.
Signing up to Pinchme allows you access to side hustle of reviewing products.
You can get samples from various brands, including pet food and accessories or personal care items like moisturizer & shampoo!
The best part about this platform? You can see what they offer before signing on. There's no need to go through various samples of brands that you don't even need.
---
7. LifePoints
LifePoints is a vast community that impacts the future of many products! You can change the future of products by giving feedback that impacts brands and products with this product reviews side hustle.
After testing a new product, you will be prompted with questions about your experience – complete them and for that credits will be added to your balance.
You can exchange these credits or points for cash to platforms like Paypal or as gift cards to stores like Amazon or Walmart.
Sign up now and start testing products for money.
---
8. Daily Goodie Box
Have you ever wanted to learn how to become a product tester and get paid to review products? Try out new products and services before writing an honest review of them. The Daily Goodie Box is one way that can happen!
They offer free samples, including household items like dishes or laundry detergent; beauty supplies such as skincare kits with face masks included in the box – all for testing purposes.
All they ask from reviewers are honesty when reviewing these goods. They want every person who uses a product on their body to have the information they need before buying it.
Daily goodie box is the best way to score free stuff on your doorstep. Sign up, and you'll compete with other participants each day, like playing a lottery.
They also give away boxes to people who comment on their posts – so don't forget that when posting comments, it might just lead to your next free gift.
Freebies are always better than paying the total price at retail stores, especially if there are chances throughout different social media platforms.
---
9. User Interviews
User interviews is a company that hires people to do market research by testing websites, apps and products for brands.
It is open for 18 years olds with a reliable internet connection.
So they can get your thoughts on their devices during online focus groups or diary studies where you will submit surveys about the experience to tell them what needs changing while using it yourself.
Payments range from $40 to $200 per survey.
Your opinion for even small changes could make significant differences when considering how much these companies spend trying new things out before launching releases into stores across America.
---
10. Pinecone Research
Pinecone Research provides a voice for consumers everywhere, connecting you with product testing companies that need opinions from real people.
On the Pinecones platform, completing surveys about new products before they hit store shelves is easy and rewarding.
You can also interact directly in the lab by providing feedback on tests on concept-stage ideas like virtual reality technology!
Then after completing the reviews, you'll get points and redeem them for available prizes, including cash prizes and other cool stuff.
Sign up for their newsletter for this product review side hustle, and they'll keep you in the loop on all of the latest product testing side hustle opportunities.
When trying out new products, not only can you get your favourite items into production, but also give feedback that helps shape them before release.
---
11. Johnson & Johnson
Johnson & Johnson is one of America's most well-known Fortune 500 companies. They're best known for their baby products, but they also have other things like makeup or toothpaste!
Want to know how to become a product tester on Johnson & Johnson? Now you can sign up for product tester jobs from home with JJ Friends & Neighbors website.
They'll send out free samples so that people like me and you test them before releasing them onto store shelves nationwide.
Johnson & Johnson is looking for people to participate in product testing and provide feedback. If you want, they'll send a survey after using the product so that we can get your experience with it.
Friends & Neighbors members sometimes receive payments between $5-25 per test drive or an online survey; however, most surveys pay around 10 dollars each time.
It's essential not only to fill out these questionnaires but also to take part when possible because this helps improve their knowledge about what works best based on different demographics like age levels etc.
---
12. Beta Testing
Get paid to test new tech products, apps and websites with Best Testing. Sign up for free opportunities sent out every month or select from one of 5 different types depending on your needs.
Download the app or visit their website's page; try the product(s) in person at certain stores like Target, and more!
You'll also get feedback requested whenever possible, so don't be shy. Share honest thoughts & attention-grabbing comments while earning cash added to your PayPal account.
You must be above 18 for product review jobs on Beta Testing.
---
13. SheSpeaks
SheSpeaks offers an excellent chance for women to test new products in exchange for their opinions.
The community is active, with participants encouraged on social media and discussion forums about all sorts of topics through this app!
The output tone should be friendly, professional, and knowledgeable enough to reflect the information.
In addition to women-centric products, they offer things like kid's toys, dog treats and food for testing and real-time user feedback.
---
14. Product Testing USA
Interested in product review jobs from home and want to know how to become a product tester? Product Testing USA is a legitimate company with opportunities for testers who want to try out new products.
Product Testing USA has one of the biggest ranges where you can get paid to review products.
You may get free cosmetics or toiletries in addition to electronic devices.
Simply create your profile, and immediately you'll see their list of available tests, which can include anything from hygiene items like toothpaste or lotion to fashion accessories such as hairbands.
When they select candidates, those lucky enough get sent samples so that you write reviews on these goods when it comes time.
Just remember one thing: make sure not only does every word count but also describe how exactly this particular item fits into your life.
---
15. Amazon Vine
If you want to become a product tester, get your hands on some free products, and make money online, then Amazon Vine is the perfect opportunity.
While its invite-only program requires that potential testers provide helpful feedback about what they've purchased from amazon in order not only to increase their chances but also to help other customers to choose products.
You can do this by writing reviews based on firsthand experiences.
If you've ever bought something on Amazon, then there's a good chance that other buyers' reviews have influenced your purchase.
Well, now it is easier than ever! Just take some time using the product and include any pros or cons along with an honest assessment.
This will make sure people can find out what they need before making their decision easier too.
Not only does reading these insights help others decide whether buying certain items was worthwhile, but more positive votes increase your chance of getting an invite to join Amazon vine and get free products for testing.
---
16. Homeschool.com
Homeschooling families have registration opportunities to receive free products from Homeschool.com's product testers program that they can review!
You don't need any qualifications or requirements other than being interested and available when they mail them out.
But it is worth noting that there may be some restrictions like not receiving cash compensation if you participate in this offer.
During non-busy times, I recommend checking update emails because sometimes new things come through for reviews.
They don't pay you for this side hustle of reviewing products, but you get to keep them for free.
---
17. Influenster
Influenster is a site that lets you get free products in exchange for testing them. They've given away over 50 million items, and there are all sorts of ways to qualify with this company.
Whether by giving feedback on baby supplies or snacks or accepting surveys that enter followers into monthly drawings to receive VoxBox, you can get items from well-known brands worth more than $200 sometimes.
Sign up and try your luck at free stuff here on Influencer.
---
18. Product Report Card
Product Reports Card is an innovative company that offers opportunities through surveys and product testing side hustles in the quest for a more lucrative way to make money online.
Sign up with the Product Report Card, and you'll be sent any of these types of opportunities you just have qualified for.
And you will get paid to review products before they are released.
On this site, you are rewarded points for completing different tasks, which you can then convert into Amazon gift certificates once your total reaches $25 in value (or more).
---
19. YouGov
YouGov is a data analytics firm that also does market research.
They help companies understand what consumers like by asking for feedback on their tested products.
In return, they give you points when completing your initial form to get an account up and running, which can then be redeemed at any time!
You'll always have something worth redeeming because new rewards are added often, so there will never run out of options or possibilities to cash out.
---
20. Brooks Product Testing
Brooks Running is committed to producing high-quality products and thus requires people who test these "in the wild".
So the question is how to become a product tester for brooks shoes? By signing up for their product testing program, you could wear shoes before they hit stores, allowing users to get free gear from a well-known brand.
For those interested in getting clothes on any level, even if it's just as samples, then Brooks offers a great chance at quality options at no cost!
---
21. Clicks Research
Clicks Research is looking for volunteers to test its products.
Sign up, and you'll become a worker in the product testing industry, earning between 25-200 points per study (25000 points will fetch you $25).
The company will supply all materials like items with brand name removed or other markings so as not to bias your opinions.
On completing the test, you will get points, plus you get to keep the products.
---
22. McCormick Panelist
The McCormick Panelist program is an excellent way for US, UK, and Canada consumers to get paid to review products!
You can sign up either at their testing facility or from home, both lasting around 30 minutes.
Those who participate as on-site tasters will earn $50 per hour during test sessions if selected by Amazon gift cards.
You can get paid to review products for up to $30 per hour for the at-home tests.
Read also: Voice-over jobs for beginners!
---
23. Toluna
Toluna is a site that pays users for this side hustle reviewing products. You must first be active on their platform to receive samples from companies.
And perform various tasks like filling out feedback forms or taking surveys with questions about your experience using the product in question.
You won't get paid immediately; points will accumulate within Toluna's system until you reach the threshold.
At this point, they'll credit your account by sending funds directly deposited via a PayPal account.
Sign up and start testing and receiving products for free.
---
24. MomSelect
MomSelect is a site that allows moms to get free products from companies.
How to become a product tester for women's products? You just have to sign up, and you'll receive updates on what's available, including experiences or actual items such as food items for your kids and cosmetics!
Thanks to this program, some people even got tickets to visit Disneyland in their inboxes. It offers something everyone wants: More cool stuff (like toys) without any additional costs associated with buying them. Plus, you got to review those coveted kid-friendly brands like Play Monster Inc., Crayola LLC.
---
25. Home Tester Club
Home Tester Club is an innovative company that offers hundreds of products for review.
You'll need to answer a few questions when creating your profile, and they'll determine the most suited products based on this information alone.
They provide paid product testing jobs in countries like Australia and Brazil. There's no limit regarding where these free gifts come from or how often we can get them shipped straight away!
There are so many opportunities to get free products and review them.
They run competitions at least once a month and follow the company on social media for more chances of winning great prizes.
---
26. Sample Hawk
Sample Hawk is a product review site that sends you samples for free. The company does not ship the products themselves.
Instead, they act as an aggregator connecting customers with various other websites where these items can be freely reviewed and rated by others who have already tried them!
Signing up with Sample Hawk is easy; after that, they let you try out products in exchange for reviews.
The process starts by answering questions about yourself, so they can match your needs to the right companies' offers, then directing users who want free stuff straight away!
---
27. Vogue Insiders
No hassle, no commitment. Sign up for free and get tested products sent right to your door.
The Vogue Insider program is explicitly designed so that people looking into trying new beauty items can take advantage of the side hustle of reviewing products or giving feedback on the brand.
You can receive different cosmetics or beauty products without even reviewing them. So basically, for answering a few questions, you receive free products.
---
28. The Pink Panel
If you're looking for free products to test and review, check out the Pink Panel.
You'll be able to keep what you use in your product reviews.
Mostly these products are women-centric, like cosmetics, skincare or hair care products.
Plus, you might get them as rewards if they work well enough. But only once validation has been completed, which means filling out an application form before receiving any reward.
Earn gift cards of value from $10 to $100 per review.
---
29. OneOpinion
OneOpinion is a platform where consumers can get paid to test products. Users have influence over which brands create and improve as they submit pieces of content.
Each user gets points added instantly after uploading an opinion about something posted on the site.
These are redeemable through free gift cards from Amazon or Visa options available via PayPal transfer into your account too!
OneOpinion provides its members with prompt payment and accessibility.
Their team offers 24/7 customer service, so you can be sure that your needs will always receive the best treatment possible!
---
30. BzzAgent
The BzzAgent service is a great way to get free products from various companies in exchange for reviewing them on your social media pages.
They will ask you questions about yourself and then send out items that are perfect fits, including food & beverages or toiletries.
The reviews also focus on posting pictures with feedback rather than just telling what you think.
If you want free products and media coverage for your company, BzzAgent is the perfect site.
How to Become a Product Reviewer
Product testers have a lot of opportunities when it comes to how they can make money, but there are some steps you should take for your earning potential to be maximized with this side hustle reviewing products.
Take these four simple strategies for getting started.
1. Make a Dedicated Email Address
Create an email address for product review jobs. It is essential to ensure you don't mix personal or business emails with those related to the brands that send out these prize offers.
You might miss a great opportunity if they arrive in your inbox instead of on another specific account. So keep this one separate and update it regularly as new opportunities become available online.
To avoid being confused about which messages come from whom, set aside this email id.
2. Join Multiple Companies
If you want to ensure that there's always a steady flow of product testing opportunities available, sign up for more than one company.
It doesn't matter which ones because they all offer different products. And some will give out free samples, while others may not.
3. Give Honest and Detailed Reviews
Giving feedback is a fantastic way to get free product testing opportunities. Companies love hearing from customers who can attest that their products work well and meet all of your needs.
So make sure you provide as many details in the review for them! Honesty goes both ways – companies need honest opinions too.
Or they might stop giving out samples altogether.
How to Ask Companies Free Products for Reviewing?
It is essential to keep a few things in mind when writing your request. Be professional and polite at all times.
The tone should also match the delivery of the information you provide, so it might help if you tell them how their products will benefit through your reviews. Other things to consider include:
When expressing your love for a brand, you must identify the products whose quality appeals most to you. This way, they will know how you can help promote them.
Gather an extensive list of companies whose goods/services you use in your daily lives.
Contacting an individual is always better than sending out generic emails. Knowing the person's name and email address will make it much easier for them to receive your request promptly! Find out the PR people of those companies you selected. And contact them through LinkedIn or another social media site like Twitter.
Make a sincere message without writing extensive assays. If possible, include personal information. Only after everything has been said ask about a free sample.
Efficient Way
You might not be surprised to hear that you might get rejected by many companies when asking for free products.
This can be much easier for bloggers or other people with some sort of following, but don't let the possibility discourage you.
If rejected by companies looking for reviewers – remember there are always more opportunities.
Or, on the other hand, you can start your blog. Check our step-by guide on how to launch a new site today.
Besides just getting products to review, it will add many other ways to earn money.
Give companies details like the number of times your posts have been seen by others, where your users are from and how many followers you possess on social media.
This should be something that brands will find valuable when looking at reviews before deciding whether or not it would make sense for them to invest in advertising with your channel.
Want to learn More Ways on How to Make Quick Money? Try These Resources:
Final Thought on This Product Review Side Hustle
As a product tester, you get to keep the product and also get money for your opinion.
It is a fun side hustle that can bring in good cash. Though getting frequent opportunities to review products for money is rare but is not impossible.
As we discussed above, there are a ton of companies that offer these product reviewing jobs. If you are persistent enough, you will be able to get them.
You can also save yourself the money spent purchasing new products from stores.
I would love to hear if you have tried any of these methods. Which one works best for you?
FAQs
Can I get paid to review products?
Yes, you can earn money as a product tester. This involves giving feedback on goods or services for companies who want to hear the views of actual customers. Signing up on product testing platforms or websites allows you to connect with businesses seeking testers. In return for your truthful reviews, you receive products either for free or at a discount.
Is product testing a good side hustle?
If you're someone who likes experimenting with new stuff and expressing your thoughts, product testing could serve as a decent side gig. It lets you earn a bit of additional money or gift cards, and you can also retain the items you test. However, keep in mind that product testing doesn't provide a stable or predictable income, and not every opportunity may be a fit for you. Moreover, be cautious of scams or counterfeit deals that request upfront payment or your personal details.
What companies pay you to review their products?
There are numerous firms that remunerate you for reviewing their products as listed above, either directly or via third-party platforms. Here are some examples:
Amazon Vine: Amazon invites its reliable reviewers to join the Vine program, where they receive vendor products for free in exchange for genuine reviews.
BzzAgent: BzzAgent, a marketing platform, provides you with free goods from recognized brands to try and then review on social media.
Influenster: Influenster comprises product enthusiasts who get beauty, fashion, food, and other items free to test and review.
Pinecone Research: A survey site offering product testing gigs. You can earn $3 per survey and $6 for each product test.
UserTesting: This platform pays you for testing digital products like websites, apps, and games, and sharing your opinions in a video or audio format.
How do you become a product reviewer?
Here's how you can become a product reviewer:
Register on platforms or websites for product testing that align with your interests and demographics.
Provide accurate and honest details when filling out your profile and preferences.
Apply for product testing gigs that meet your schedule and requirements.
Follow the given instructions and guidelines for every product test, like usage directions, testing duration, and review content.
Make sure to submit your reviews within the specified timeframe and in the required format such as text, photo, video, or audio.
Always be courteous, constructive, and impartial in your feedback.
What is the salary of a reviewer?
A reviewer's salary is influenced by various elements such as the kind of product, the platform, the brand, the review's length, and feedback quality. Generally, product reviewers aren't paid a set salary. Instead, they're compensated in the form of cash, gift cards, vouchers, or free items. The remuneration can range from a few dollars to hundreds per product test. Some platforms also offer rewards or incentives for completing surveys, referrals, or other activities.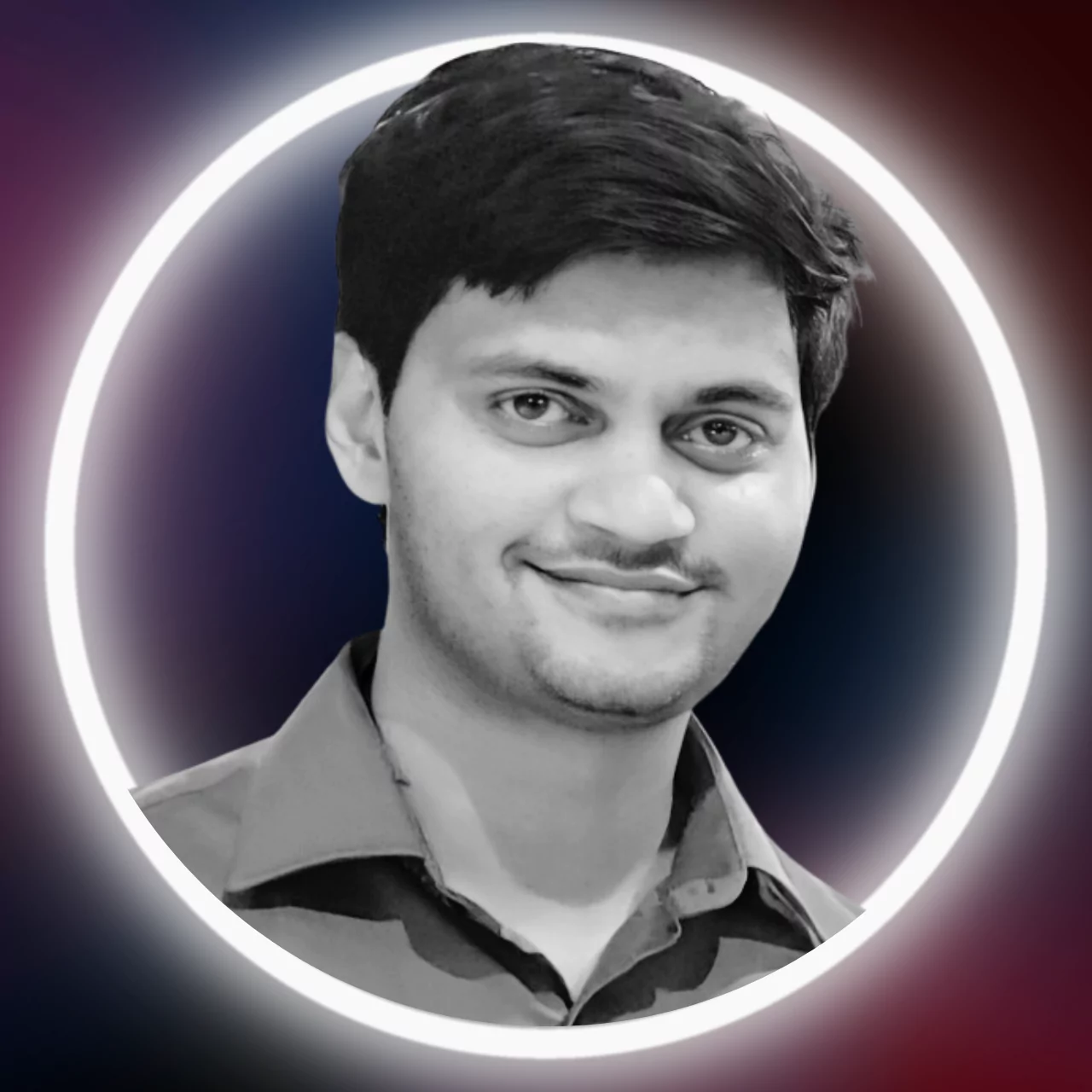 Sumeet is a Certified Financial Education Instructor℠ (CFEI®) and founder of MoneyFromSideHustle. He is an experienced side hustler who replaced his full-time income with side hustles. His work has been quoted on major finance websites like CNBC, Yahoo! Finance, GOBankingRates, CEOBlogNation, SideHustleNation, and more. He has helped thousands of people find side hustles and is here to help you find your extra source of income. More about him.