This post may contain affiliate links from which I may earn a commission without any cost to you. Read our policy for details.
Voice acting jobs for beginners can be a great source of income from home. You can do it as a side hustle or as a full-time job if you have the required talent. It's time to find out!
Is there anything different about your voice? Is it soothing, or is it edgy or aggressive? If anything is unique or appealing about the way you talk, then you can make money with voice-over jobs for beginners.
You encounter voiceovers more often than you realize in your day-to-day life. You hear it when making a call; you hear it while watching cartoons and at so many other places.
This shows that there is work for voice-over artists, and people are making money doing so. You can also earn money with voice-over jobs for beginners from home.
Just polish your voice with some training and with some basic equipment you are ready to earn money from your home.
Read on to learn more about this unique side hustle opportunity.
What is the Meaning of Voice Over Jobs?
As I said earlier, you consume voiceovers daily. To understand it further, let's say, anything that needs narration so that consumers can get the meaning needs voice-over jobs.
You watch animal documentaries on TV; someone has to tell a story about what is happening. It will be so boring to watch mute documentaries.
While watching cartoons, you know they are not real, so someone has to lend their voice to the cartoon characters so that they can communicate or entertain you.
Think about podcasts that are so popular nowadays and audiobooks.
All these things need someone to lend their voice. And the people who give their voice earn money doing so with voice over jobs.
There are many Voice-over side hustles for beginners; you just need a few things to get started.
How to Get Started as A Voice Over Artist
By now, you are convinced that you have the raw voice to be a voice-over artist. Just before you start applying at the places, we will describe later in the article; there are a few basic things you need to have sorted to have a better chance of getting the job.
Identify Persona of Your Voice and Practice
Most of the places where you will apply for voice over jobs will be just audio jobs. That means there is no face, or your voice is the face of the job. For example, a podcast. Your voice needs to suit the topic. If there is something angry is being said, your voice needs to show it or sound angry.
It's not just a dictation job. Your voice needs to have character. It comes with practice, so the places you will apply to will demand a few such things. You need to be prepared.
The best practice for voice-over artists is that they first identify what their voices sound like. What is the basic character of their voice? Is it sound like a kid, or is it a romantic voice? Based on that, they decide on a niche and polish their skills around that niche. Then they specifically apply to those jobs that demand such a voice.
For example, if your voice suits cartoon characters, it will make more sense to apply to cartoon charter shows than at documentary-making places.
Basic Equipment Requirements
To get started as a voice-over artist, you don't need fancy equipment. But to start as a voice-over artist from home you need a few things at least.
First of all, you need a quiet place to record without any background interference. A quiet background is very important for voice over jobs to have a clear and understandable voice.
Then you need a microphone to record and some audio mixing software. You don't need complex software; you can start with free ones.
Create a Demo Reel
So you have set up a basic infrastructure for a voice-over job as a beginner from home. The best way to test whether it works is by recording a demo reel.
Record a one to two minutes reel of your voice playing some character or showing your voice qualities.
When you apply the places for voice-over jobs from home, these are the resume you will send them. Based on your demo reels, you will be selected or rejected.
Depending upon the job you are applying for, record a reel showing that you can fit the job description.
If it's a general job without any description, record different tones of your voice with different intensities in short intervals to showcase your diversity.
Voice Over Training
To get voice acting jobs for beginners, getting the specific training that prepares you for the job might be worthwhile.
A trainer experienced in the field will help you find out your strengths and limitations quickly and will cut down the learning curve.
One such artist is Julie Eickhoff, who has made over 100 audiobooks making a full-time income with voice over jobs. She has created this free small course to help beginners like you.
Register here for her free mini-course to get voice-over work faster.
Promote Yourself
Getting started as a beginner in any field takes a lot of work. The same is true for voice-over side hustles for beginners.
You do not have a client base when starting, so you need to spread the word yourself by promoting your skills. Networking with the right audience on social media sites and groups dedicated to the same would be best.
You can even make a dedicated website for your service. That gives a professional look to your profile.
You can even reach out to agents who have connections in the industry. They will get you the auditions for new jobs for a small commission.
How Much Voice Over Jobs Pay?
Depending on the experience and job type, the voice-over artists' salaries vary. While celebrities earn millions for lending their voice to characters for a few minutes, it is challenging for beginners.
Payments range from $20 to $100 for beginner artists. According to Indeed, voice-over artists make around $39,000 per year.
You can earn $20 at least working from home as a voice-over artist. In the beginning, getting voice over work from home will be challenging, but once you have clients, you can get consistent work working from home.
Places to Find Voice Over Jobs for Beginners from Home
It's a marketplace for voice-over jobs with a very good reputation. They have been doing this for around 20 years.
Their platform connects voice-over artists with clients who need their work. Agencies and people who need people to work on projects post different gigs with requirements.
As a voice-over artist, you can easily join voice.com and create a profile. Just upload a demo, and people can find you for jobs, and you can also start applying for gigs.
When you find a potential client, connect with them and discuss the projects or give auditions. After completing the project, you get paid on the platform itself, and everything from start to end happens on the forum.
After completing jobs, clients can give reviews or ratings. You can start working for less money to get the jobs as you have yet to receive any reviews. As soon as you get good reviews, you can charge more for your work.
It will also be easier to get work after you have positive reviews.
Though a free account gives you enough job opportunities, you can purchase their premium account for $499/year for more job options.
---
Twenty years ago, a couple wanted to become voice-over artists, but they realized how difficult it was. Especially the casting process was difficult and complex.
To cut to the chase, they recognized the opportunity and created a platform where producers working on voice acting jobs could meet the voice-over actors without a middleman.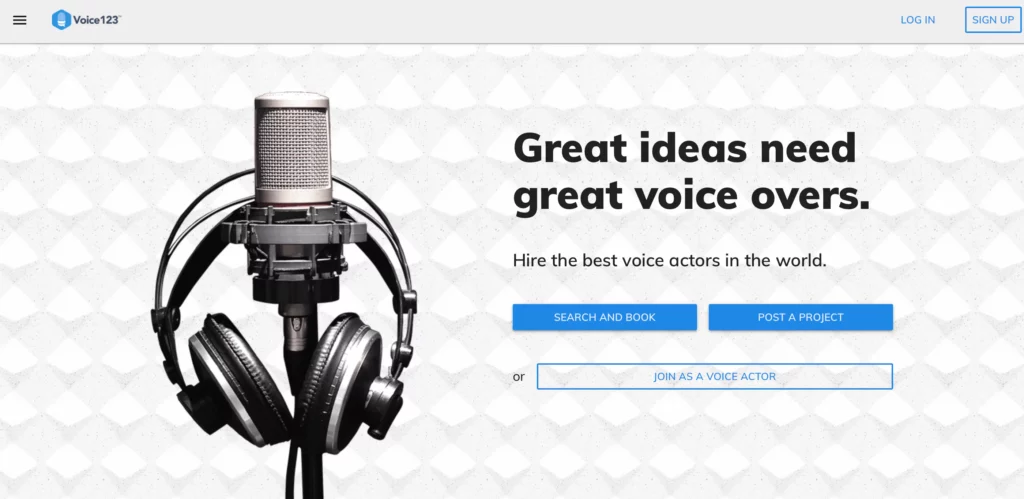 In the process, they have become one of the most trusted websites for finding voice over jobs. There are thousands of opportunities for voice-over artists, whether beginner or experienced.
Artists can make profiles and upload their demo reels, and clients can post their jobs and select artists directly according to their needs cutting the middleman.
Voice 123 is free to use but also offers premium membership at $395/year for added benefits such as an entry in search.
---
Another great site for voice over jobs for beginners from home. Here clients and voice-over artists can find each other easily.
There are thousands of voice over artists that look for jobs on this platform actively. In addition to making a profile, you need to pass a basic test to join the platform.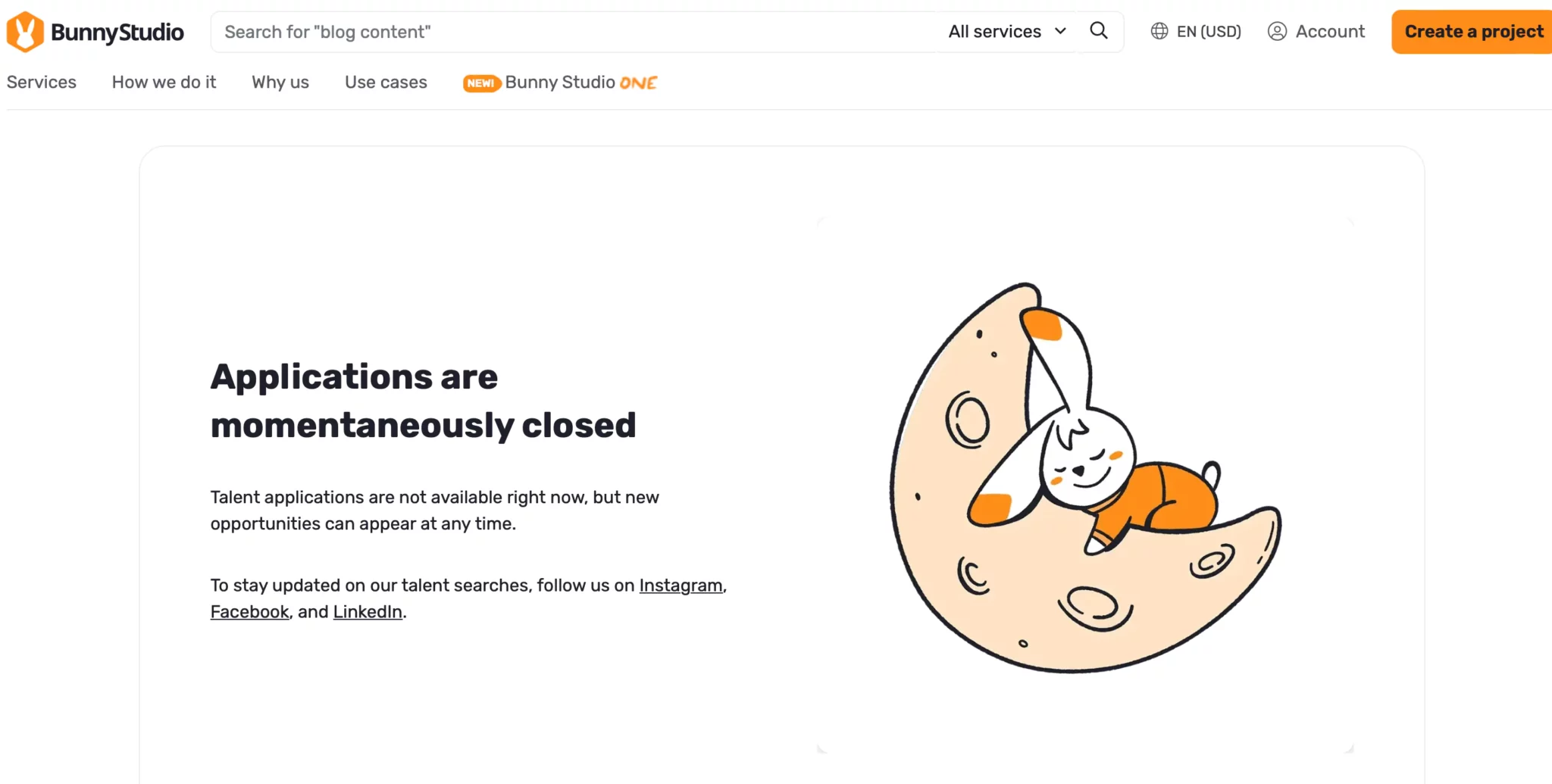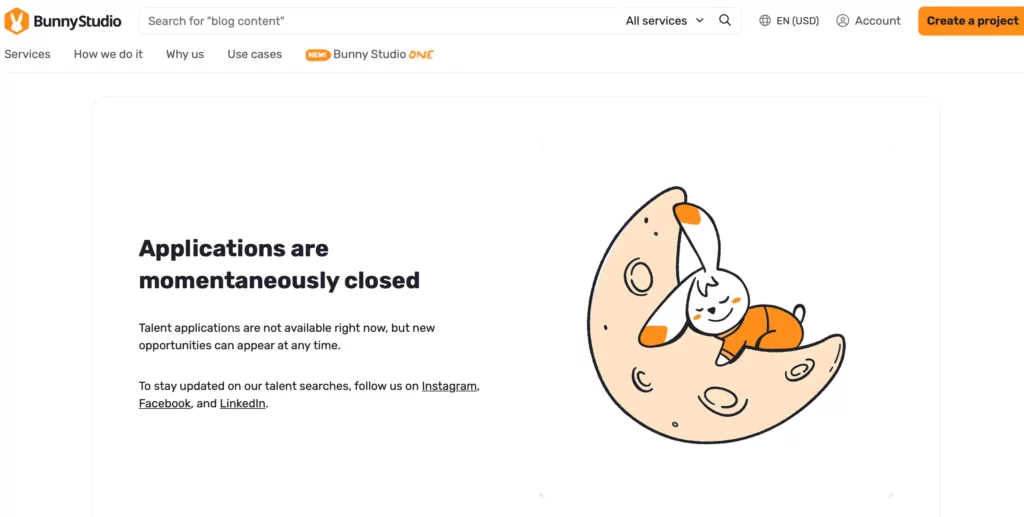 Once you pass the test, you will start getting jobs. There are other ways to get the voice over work from home, like contests on the platform.
They don't have membership fees, and if you pass the test, all the job listings will be accessible. Based on your experience and project length, you can set up your rates and decide the schedule making it a great job option from home.
---
They are some of the oldest players in this field, and they have been around since 1996 and hire voice over artists for businesses.
Snap Recordings prefer to hire bilingual voice over artists. They are a great option for artists working from home, as you don't have to do any editing or mixing.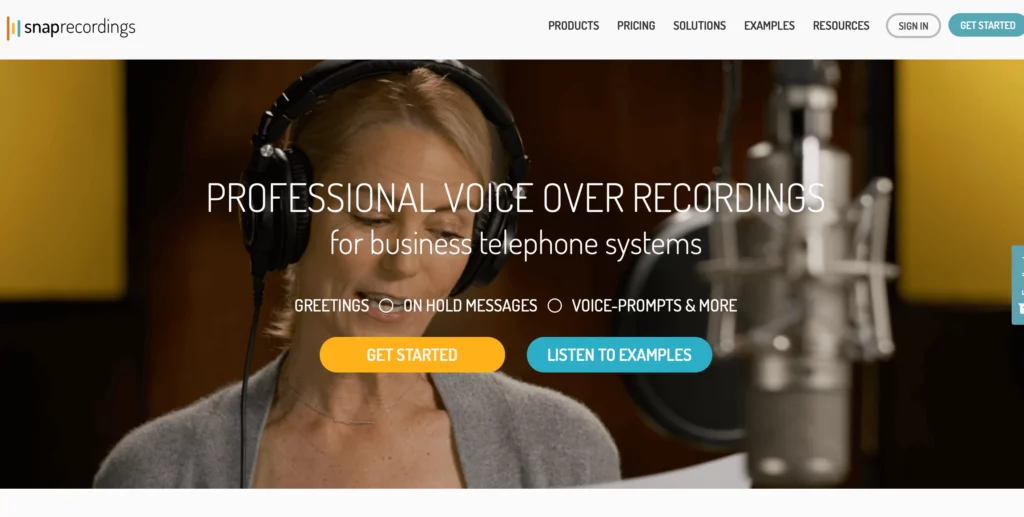 Artists are given jobs; they must read, record, and upload on their website. Their team does the next step of editing and processing.
Payouts are generally based on the number of words. The longer the lines, the more money you will earn from the job.
---
A common marketplace for all kinds of work, including voice-over jobs for beginners. Freelance voice-over artists can search for jobs on Fiverr.
As in all cases, you need to create a profile and provide a sample of your skills so clients can find your profile.
You can set up your work's prices according to your in increments of 5 dollars. Clients can give you reviews for your work. The more positive reviews you accumulate, the easier it will be for you to get your next job.
That is why if you plan on using this platform based on reviews, or any platform for that matter, initially concentrate on getting more positive reviews, even for lower payments.
Once you have a good profile, you can start charging higher prices.
---
If you want a voice acting job in the entertainment industry, try Mandy Voices of Mandy Networks.
Mandy Voices is an extensive network of professionals, job seekers, and job givers. You can find great voice over jobs from home here from their massive listings.
Their listings are updated every month with new additions. In addition, you can network and make connections with fellow voice-over actors.
You can set up your account to get notifications when a job with your specific conditions shows up.
---
Like Fiverr, Upwork is also a great marketplace for freelancers to get work.
At Upwork, you can also look for voice over jobs for beginners from home in one of the categories.
You just need to create an account and profile. After that, you can just filter listed jobs as you like. If you want a job, you can bid for that job.
If you both agree you can discuss the details and start working on the project.
---
It's a production company that makes videos for which they need voice over artists. They work with TV production companies and Advertising companies for whom they make videos.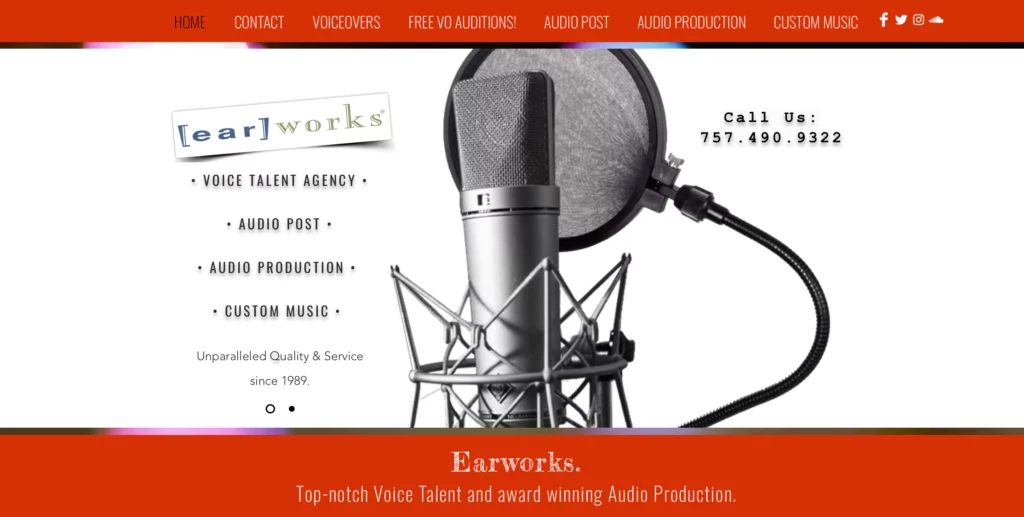 They have huge clients, such as Nike and Toyota, to name a few. So if you get selected to work for them, you can expect reasonable payments.
To join them, sign up at their website and make a profile. Other requirements include a home studio, some experience, and a demo reel.
---
When looking for voice over jobs for beginners from home, it's best to apply at as many places as possible.
One another marketplace for freelancers is Freelancer. It's a general website where different kinds of jobs are posted that freelancers can take up to make money.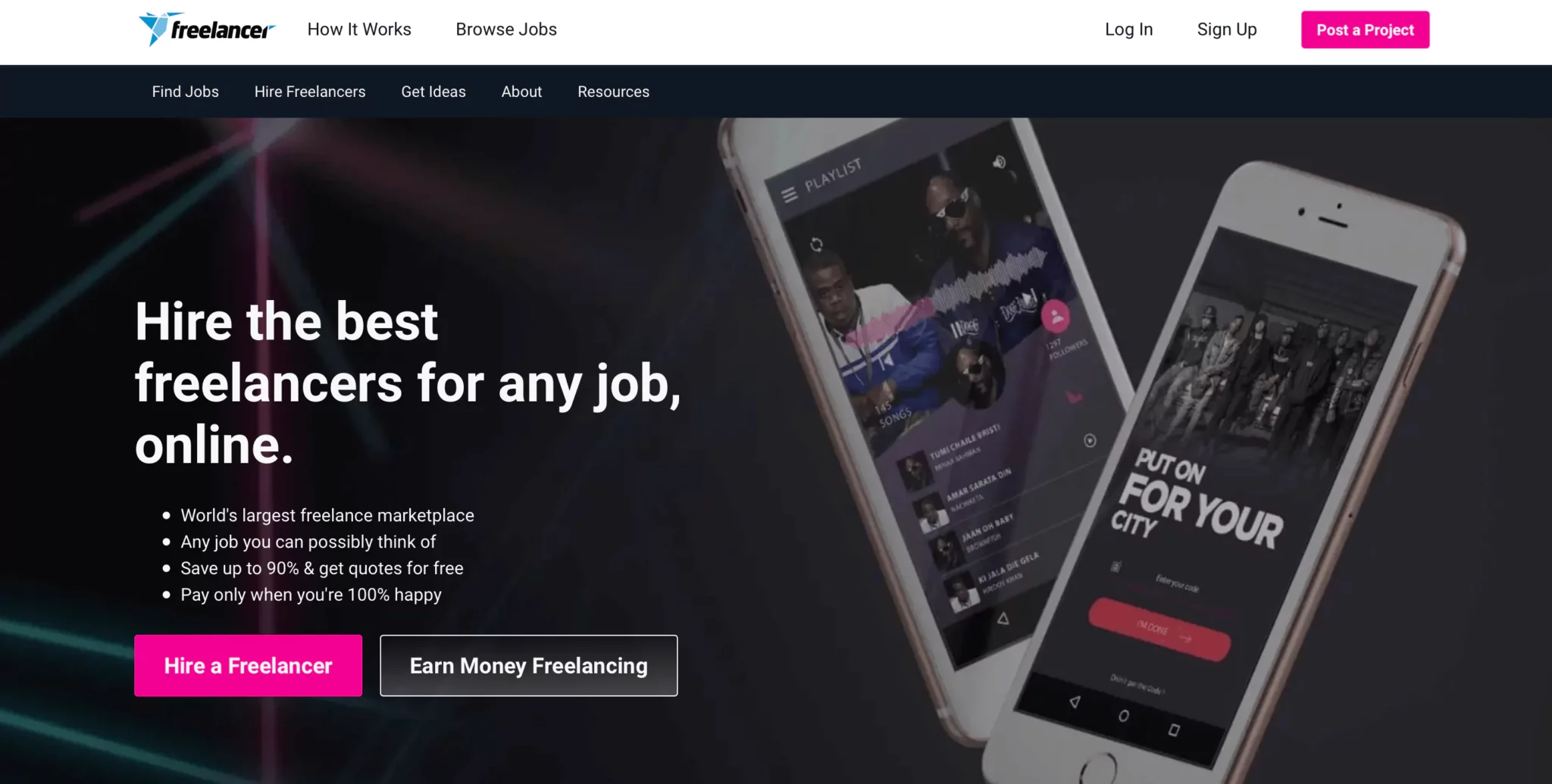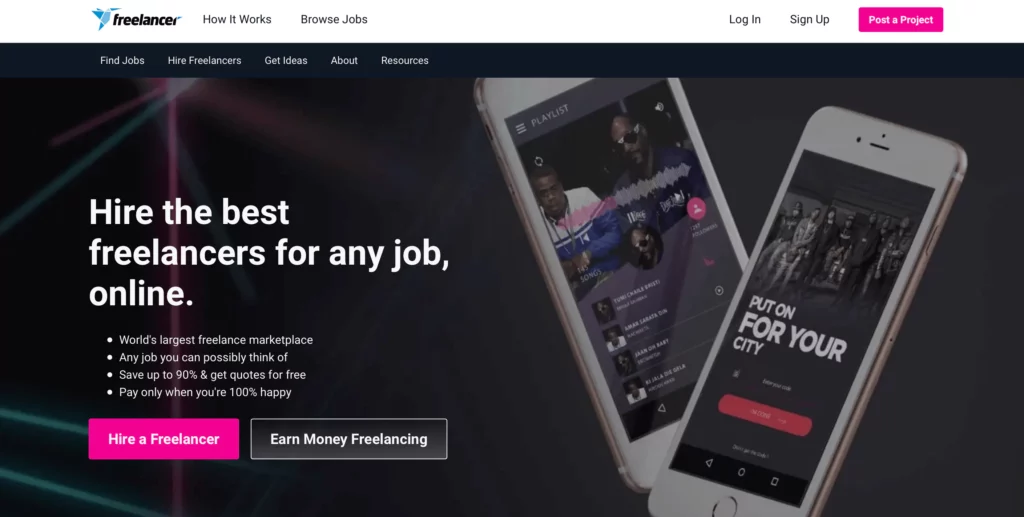 Just create a profile on the website and start looking for voice acting job opportunities. Submit your bids on the projects you like.
After discussing with the clients, you can set up your own prices and time frame.
---
It's a place where all professionals hang out. It's not just for socializing with fellow workers; you can get jobs and network with potential clients.
Start by making a complete profile showcasing all your skills and experience. Start by networking with people in the same field and making connections. Connections go a long way when starting a new hustle.
You can find different kinds of professionals in your field who are in hiring positions for voice over artists. Start drawing their attention so that they know who you are. When the time comes, it will help you as they have some prior connection with you.
---
Now you can get voice over jobs for Beginners from home on the Amazon Platform with a chance to earn up to $200 per hour.
Most voice acting jobs for beginners on the platform are related to audiobooks. If you want to be an audiobook narrator, then it's a perfect place for you to work.
They convert books to audiobooks sold over different platforms, such as iTunes. If you have a voice that makes listening to books exciting and fun, you might score easy money with this hustle.
Just open an account and upload a demo reel to get started. Then you can choose an audition for several jobs on the platform.
There are thousands of voiceover projects there, and many more are added daily. Just look at the project's budget and apply to the ones that interest you.
---
A casting platform that has cast thousands of voice over actors for different projects over the years in 80 different languages.
The company was started in 2008 and had operations worldwide. You can start looking for jobs on the platform after simply signing up.
After approval, you can make a profile, and clients can reach you for the projects. This is free to use for beginners.
If you want more exposure, you can choose a premium account that costs you around $300/year. If you pay a premium account fee, then Boldalgo will not charge any fees for any projects you do with clients.
You can keep all the money you earn from clients. In addition, you also get to know all the listings with a premium account.
---
Another old and reputed voice-over agency with various voice-over jobs for beginners from home, such as advertisements, audiobooks, games, and many other things.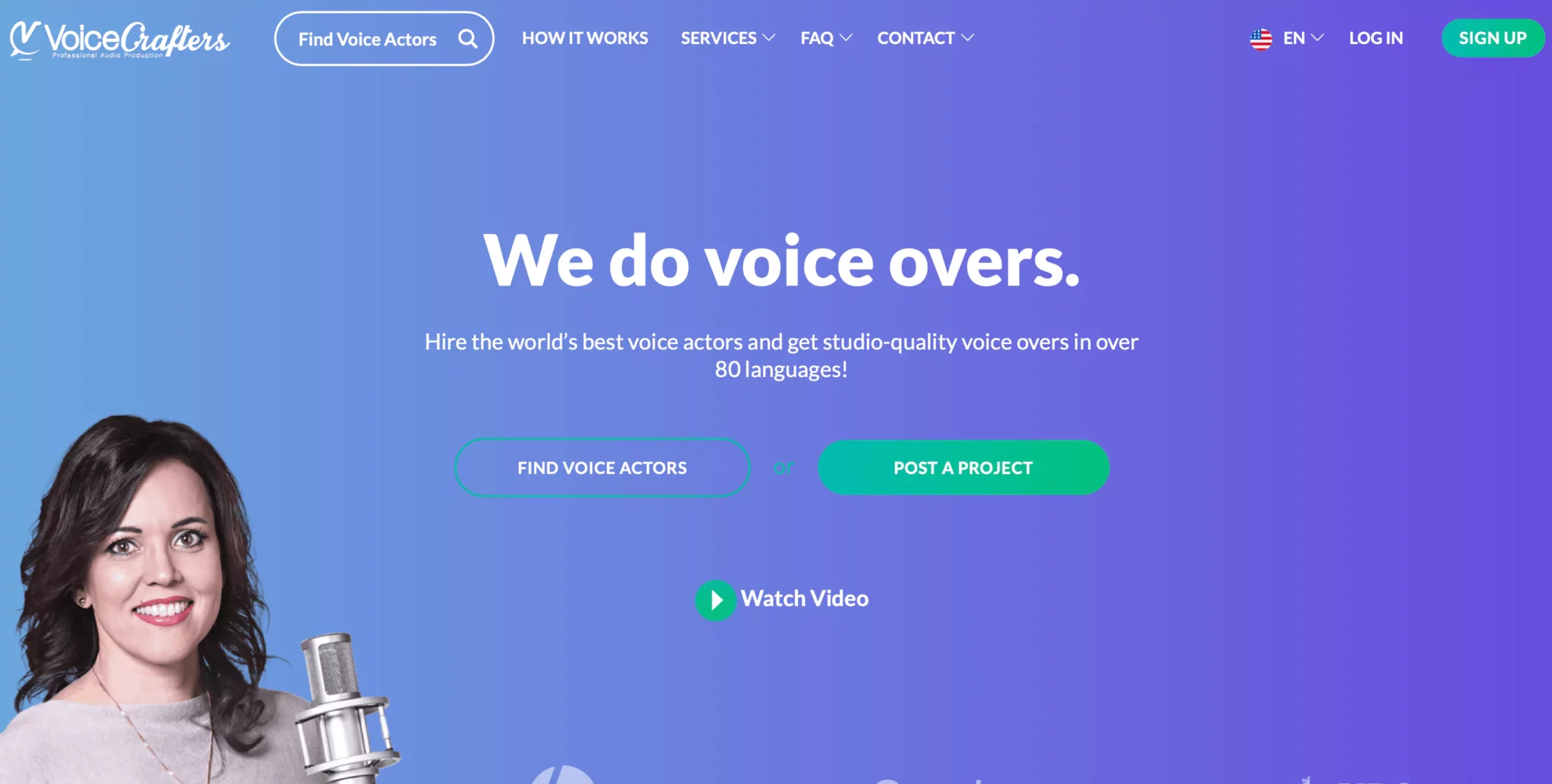 You can sign up at their website for full-time work if you have a professional studio at home. You need to provide a demo reel to get going.
Based on your demo, they will accept you or reject your profile. So it is important to show your best skills in the demo.
---
Findaway Voices is a platform like others in this list where people looking for voice over jobs from home can connect with people who hire them.
They work primarily on audiobooks. Authors upload their books on the platform, and voice over actors can connect to them or apply for the job.
When you apply for a job, you can connect with the author and send them samples. If they like your piece, you may finalize the deal and get voice over work from home.
Payments are generally based on the number of hours you put in work. Longer the book, the more time it will take and the more money you can make from that project.
---
A production company that specializes in producing videos. For making videos, they hire voice over actors to lend their voices in their videos.
If you are looking for voice-over jobs for beginners from home, you can apply with them, as they are always open for freelance voice actors.
These projects are time-bound; if you work on a project, you have to provide the audio within 24 hours after mastering the lines. You can look at their website for voice-over opportunities if you have a good silent recording place at home.
---
It's a well know casting company with ties with some big production houses in the industry, such as HBO, Disney, and many more.
If you want to work in the entertainment industry with your voice over talent, then you should give them a try for sure.
Contract with such a big house shows that they have a good reputation and a good amount of work for freelance artists. Other than these big houses, thousands of other clients are looking for voice artists.
If you check their website, you will find many new roles posted regularly. Like any other company, sign up on their website and create a profile to get started. After that, start applying for auditions for different jobs that interest you.
---
Behind the Voice Actors company specializes in voice over gigs related to cartoons, video games, and animation.
If your voice suits such characters, then you can start looking for job opportunities available with them. Their job description is clear and well described with things like how many actors are already applying for the project, what audition deadlines are, who the employer is, etc.
Then you get a line for the role you need to record and send it to them for assessment. If they like your work, you can get the project.
---
A company owned by Sony Pictures specializes in animation production, especially East Asian media productions.
Japan is a hub for animation, with many things produced on a large scale. Funimation is an American company that translates Japanese anime into the local language.
You can get major or minor project roles if your voice suits you. To bag the parts, send an impressive demo reel that showcases diversity with your voice that suits anime characters.
They do not disclose remuneration, but since Sony owns them, you can expect a fair pay rate.
---
It is a UK-based voice agency that hires experienced primarily and professional voice over artists.
Thus you can apply only if you have some experience, and a professional home recording studio is a must to have the jobs on Voquent. They have diverse clients ranging from cartoons, animation, TV commercials, audiobooks, and more.
Signing up is free, so if you have experience sign up on their website and upload your demo reels.
You can charge different rates for different projects based on the project length and complexity.
---
It's a marketplace where voice over actors can connect with the clients who need their work. On their website, clients such as Spotify invite voice over actors to give auditions.
Then based on the auditions, clients can pick the artists that suit their projects best. There are flat rates for each project, so there is no bidding on the projects, unlike other sites where artists have to work at lower rates due to competition.
Pay rates are decided by the number of words in the project. Longer the project more money you will be able to earn.
You can sign up on their website and upload a demo reel. You can apply and get voice-over work from home upon account approval.
---
Final Thoughts on Voice Over Jobs for Beginners
Many people need to be aware of the voiceovers they hear throughout their day. So only a few know that such voice acting jobs exist.
Other than traditional voice-over jobs such as in TV documentaries and cartoons, there is a growing need for audiobook voice-over artists.
There is an increase in the trend where people prefer to hear books while traveling instead of reading. That means more and more books are being converted into audiobooks leading to more work for voice-over artists.
So if you have a voice that others like to listen to, you can also jump on this hustle, even as a part-time or full-time. Voice-over jobs for beginners from home can be a good source of income if done on the side, and if you dedicate enough time, you can even replace your full-time income working from home.
Let us know in the comments about your voice over the journey.
---
FAQs About Voice Over Jobs for Beginners
Is Getting Voice Over Jobs for Beginners Difficult?
Voice over industry is ever-expanding more than ever before with the increase in audiobooks and podcasts. Equipment is cheaper to set up your basic voice over studio at home. With the rise in demand, there is also an increase in the number of people looking for such people, so there is some competition.
But if your voice is good and you practice enough, you can land those jobs as a beginner. What will make it easier if you still need help to get started in the field is courses like this that prepare you and show you the inside out of the industry.
What is the Easier Way to get Voice Over Jobs for Beginners?
If you are starting, getting your first clients will be challenging. As I said earlier, getting some help will help you. On the other hand, you can start with websites that give work to freelancers, like Fiverr.
On these websites, you can take initial jobs for cheaper rates and provide excellent work. With good work at lower prices, you will get more positive reviews. As the positive reviews pile up, you will start getting more work and money over time.
You can gain more experience and polish your skills and show these experiences at other places to get more work.
What is the Highest you can Earn from Voive Over Jobs?
Though in the starting, you will earn starting from $15-20/hour as a beginner. But the money you can make is unlimited. Well, reputed actors earn millions for voice over jobs, and you might not get that kind of money, but you can always inspire to achieve that.
You need to practice and become the best at this work, and people will find out the quality of your work. If you can give life to the characters with your voice, then you can command a higher price and more roles.
Is a Degree Required for Voice Over Jobs?
There is no need for a degree to start a voice-over job as a beginner from home. The best thing you can show your clients is your demo reels and auditions for the roles.
If you practice your skill and keep improving, there is no need for a degree. There are acting courses that help you recognize and police your voice, but they are not a requirement.
---
---
Want to Earn More, Try These Resources: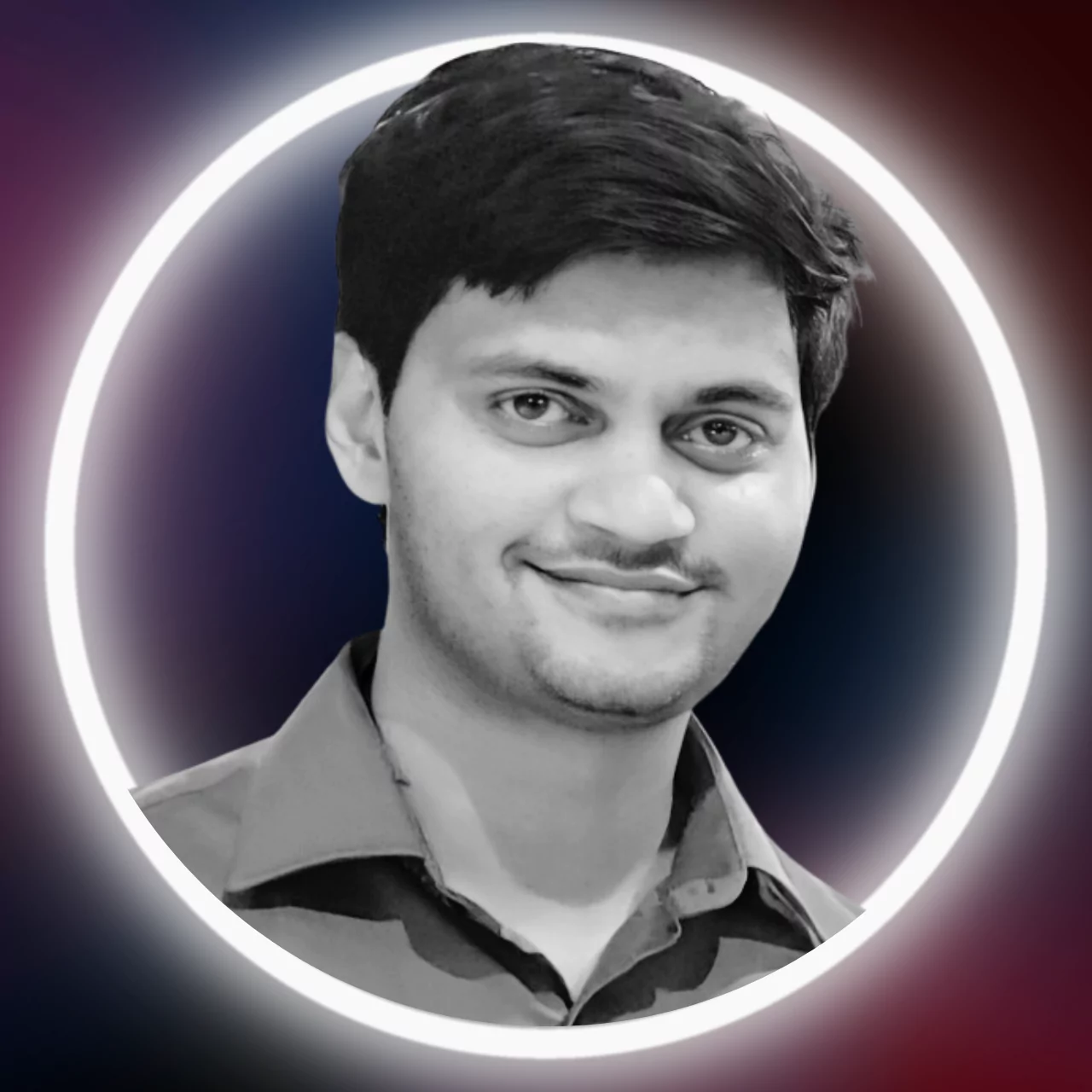 Sumeet is a Certified Financial Education Instructor℠ (CFEI®) and founder of MoneyFromSideHustle. He is an experienced side hustler who replaced his full-time income with side hustles. His work has been quoted on major finance websites like CNBC, Yahoo! Finance, GOBankingRates, CEOBlogNation, SideHustleNation, and more. He has helped thousands of people find side hustles and is here to help you find your extra source of income. More about him.