This post may contain affiliate links from which I may earn a commission without any cost to you. Read our policy for details.
Freelance writing is a career that many people want to pursue but don't know how to start.
You can work as a freelance writer full time, or you can do it as a side hustle to supplement your income.
Freelance writing is so attractive because being your boss is way cooler and more rewarding than working for someone.
But making this transition is not always easy as you are accustomed to doing pre-assigned jobs without putting much thought into it.
To start a freelance writing career, you need to manage everything yourself, starting from getting the work and completing the projects.
But if you understand the job and develop a method for it, then it can be a very rewarding and fun job.
Whether you are a beginner or trying to get into freelance writing for some time, I will share some tips to help you grow your career.
What is Freelance Writing?
Freelance writers are individual contractors who provide writing services without having a full-time contract.
While some freelance writers may have years of experience and a strong portfolio of work, others may be just starting and looking for ways to build their skills and client base.
Freelance writing has many benefits, including the ability to set your hours, work from home, and you can choose which projects you work on.
However, freelance writing is not always a cakewalk as it can be difficult to find well-paying gigs, especially when you're first starting.
When you are starting a freelance career, prepare yourself to hustle and market yourself aggressively to take your business off the ground.
Initial jobs will be mostly small paying, but do them sincerely and earn good positive reviews. Doing this initial hard work will do two things that will help you in the long run.
You will make a strong portfolio of work while starting that you can show to potential clients. Then, you will earn positive reviews that will help you land more high-paying jobs.
What is the Requirement for Freelance Writing?
There are no set requirements for freelance writers, as the skills and experience required will vary depending on the specific clients or projects you take on.
For example, suppose you want to write high-quality content for major publications or online businesses. In that case, you may need to demonstrate your writing skills through a strong portfolio, freelance writing samples, or past writing experience.
On the other hand, if you're interested in writing low-level content or working with smaller businesses, you may not need as much experience or an extensive portfolio.
Regardless of your goals as a freelance writer, it's important to continuously develop your skills and grow your portfolio to continue to land new clients and projects.
Do You Need a Certificate or Licence?
Most freelance jobs do not require a degree or license to get started. You can get the job by showing your previous work and customer feedback.
That is why getting those positive feedbacks from low-paying jobs in the starting are so crucial to start your career.
A degree is not required at most places, but a few major publications need you to have a degree in literature or Journalism to write for them.
These are mostly high-paying jobs, so having a degree or diploma will certainly help you get a head start in your freelance writing career.
However, you need to be aware that freelance writing is not only about writing, you need to research and pitch ideas and your own marketing.
If you are good at doing those things, you don't need a degree. However, a degree will undoubtedly give you an edge over the competition.
What does it take to Become a Freelance Writer?
Freelancing is a common way for writers to earn money from their craft. Freelancing offers a wide range of opportunities and challenges for writers, and to succeed as a freelance writer, it is important to meet specific requirements and deadlines.
These may include meeting tight word counts, adhering to strict formatting rules, and delivering work on time. Additionally, freelance writers must be able to find new clients continuously. And write high-quality content that meets their client's specific needs.
Ultimately, to succeed as a freelance writer, it is essential to be organized, consistent, and committed.
Whether you are just starting or are an experienced freelance writer seeking new challenges, there are many exciting opportunities available in the field of freelance writing.
What Different Kinds of Work Do Freelance Writers Do?
There are different kinds of jobs freelance writers can do. Some freelance writers specialize in one field, like technology or product reviews, while a few others write about different types of topics.
Freelance writers can choose to specialize in content writing, copywriting, or ghostwriting. Many successful bloggers hire freelance writers to work for them.
Freelance writers may also find work as editors and proofreaders.
Whatever your interest is, there are many opportunities out there for you in freelance writing.
Benefits of Freelance Writing
Freelance writing offers many benefits over traditional jobs. As your own boss, you can set your own working hours and decide on what kind of work you want to do.
You have complete control over how you want to grow your career, and you also get to keep all the profits you make.
You can gain experience fast and multifold your income in a short span of time compared to regular jobs, which generally have slow growth over the years.
On top of that, you can choose challenging and exciting projects, and you will never be bored with your work.
On the other hand, in a corporate job, you need to do the assigned job without much flexibility.
Cons of Freelance Writing
There are many benefits of freelance writing work but also many drawbacks that you should keep in mind before starting out.
The most important thing to keep in mind is that earnings are unstable. A few months will be super rewarding, while you will hardly get any work in a few others. This is true, especially for beginners who don't have many connections and regular clients.
That is why as a freelance worker, it is vital to set up a rainy fund for these payless days.
Budget your money and plan for your future, like retirement, as you only have to do that, and there is no employer fund.
Another difficult aspect of this job is when you are starting. It is tough to make a name for yourself, and you need to put in a ton of work before you can reap the rewards.
Be prepared to network with clients and other freelance writers to grow your business. It is especially difficult for introverts like me.
Even with these drawbacks, freelance writing can be a great career to earn a living if you are willing to do the hard work.
Despite these drawbacks, freelance writing can be a great way to earn a living if you are willing to do the hard work.
How Much Can You Earn as a Freelance Writer?
When it comes to freelance writing, salaries can vary significantly depending on several different factors. Payscale.com estimates that, on average, a freelance writer makes $23.9 an hour for their work.
You can earn $0.05 per word for blog writing to $2 per word for more specialized work like writing novels or scripts.
Some primary considerations include the work type, the writer's experience level, and the client or publication commissioning the work.
For instance, freelance copywriting typically pays much higher than blogging or other similar writing jobs.
Additionally, those who have worked in this field for many years and have established a solid portfolio are likely to command a higher rate than those just starting.
Ultimately, it is up to each freelance writer to find their ideal rates based on their level of skill and experience and work diligently to secure writing gigs that pay well.
Where Can You Find Freelance Writing Jobs?
Freelance writing jobs have become popular, and there are many places where you can find these jobs.
Based on your skill and experience, you can choose to find clients through online platforms/agencies, or you can find the clients yourself.
Online platforms like Upwork and Fiverr help you find freelance writing jobs when you are starting. They are also used by experienced writers, but for beginners, they are the primary source of finding jobs.
On the other hand, when you have some experience, you can find your clients yourself through the networks you have made.
There are many online forums like Reddit where freelance writers can share work with each other.
How to Reach New Clients?
Before reaching out to new clients, make sure to make a strong portfolio of your work that shows your expertise.
This will help you attract new clients and secure higher-paying jobs.
To reach out to potential clients, you can make your website. Start with creating a clean and easy-to-navigate website showing your sample work and portfolio with client reviews.
Networking is one of the best ways to reach more clients. You can start attending writer meetups and conferences where you can get to know more potential clients and freelance writers.
When you make friends with other freelance writers, you get knowledge about so many things, and also you can share work with them when your schedule is full and vice versa.
Getting your name out there and making yourself known as a freelance writer can significantly increase your chances of finding work.
Related: Best places to find proofreading jobs!
Tips to Pitch New Clients Successfully
a. Research your target clients and learn as much as you can about their needs, goals, and preferences.
b. Craft a well-written pitch without grammatical mistakes that clearly outline the benefits of working with you.
c. Follow up with potential clients until you receive a response or secure a contract.
d. Be persistent and flexible, adapting your pitch as necessary to meet the needs of each client.
e. Continue to build your portfolio and network with other freelance writers and potential clients to stay competitive and attract new work.
Following these tips can increase your chances of successfully pitching new clients and growing your freelance writing business.
What to Include in Your Portfolio?
When it comes to your freelance writing portfolio, quality is more important than quantity.
You should only include your best work in your portfolio and ensure that it is well-written and error-free.
In addition to your writing samples, you may also want to include information about yourself and your experience.
This can include your education or training in writing, relevant work history, achievements and awards, freelance writing certifications and training programs you have completed, and any other relevant information that helps to establish your credibility as a writer.
Read also: Best side hustles for teachers!
Steps to Start Your Freelance Writing Business
Here is the stepwise description of the methods a person can use to start earning money with freelance writing. If you take action on these steps, you will be ready to start.
1. Assess Your skillset
Freelancing may be a tough nut to crack in the starting, but it is a great way to get started in the writing world.
You can write about anything and start from anywhere.
You can start writing on your experience, or you can start fresh and choose to write on an entirely different topic.
If you decide to write about a topic you already have expertise on, writing about them will be much easier.
Plus, you can advertise yourself as an expert to potential clients in those niches.
So to start with, first, take some time to decide on what you want to write. If you have any field expertise where writing can be a career.
In today's world of Blogs, there is potential to write about any topic. So, my advice will be to get started with the subject of your expertise.
Even if you do not have a passion for that, you will get started in the industry and can later move on to the topics you are interested in.
2. Concentrate on Writing on a Very Few Topics Initially
Don't be a jack of all trades when you are starting out. Just focus on a few topics at first.
That way, your writing will be more focused and better.
With time your knowledge about the quirks of writing will grow, and you can start branching into other topics.
It can also help you establish yourself as an expert in these topics, making it easier to attract new clients and work that pays higher rates.
3. Build Your Portfolio
As you gain experience writing freelance content, save your best pieces and add them to your portfolio.
This will help demonstrate your writing skills and showcase your expertise in specific topics or niches.
Having a solid portfolio will help you secure more freelance writing work in the future and build your reputation as a freelance writer.
One of the most important things you need is a website that shows off your freelance writing skills.
A website will give you credibility and make it easier for potential clients to find and contact you.
It can also be a great way to showcase your work, build your portfolio, and attract new freelance writing projects.
To get started, you must choose a website platform or builder that is right for your needs.
Some popular options include WordPress, Wix, and Weebly. Learn here how to start your website.
Once you have created your website, focus on quality sample content and don't go overboard on website design or features.
Tip: When starting, show yourself as an expert in one field, and all your writing samples should be directed towards that objective and should be well written, even if it takes weeks to write them.
4. Create a List of Clients and Establish Relationships
Once you have a portfolio of work to show, it's time to start pitching potential clients.
Create a list of contacts who might be interested in your freelance writing services and reach out with your pitch.
Be persistent and follow up regularly until you receive a response or secure a contract.
Building relationships with clients is an integral part of freelance writing, so be sure to keep in touch even after you complete a project.
5. Use professional Sites to Find Clients
If you want to get into content writing, there are many professional sites like contently that can help you find clients and build your portfolio.
These sites often require previous writing samples, making it easy to connect with potential employers.
Furthermore, many of these platforms feature job boards that are updated regularly with new opportunities, so you always have access to new writing jobs, no matter where you are.
Sites like Contently and Clearvoice help beginners and experienced writers find more work and clients.
They have already made an extensive network of clients and writers.
So if you're interested in breaking into content writing, check out these sites and start building your online portfolio today.
6. Use Marketing Agencies and Social Media to Promote
There are several ways to promote your freelance writing work and find writing jobs online.
There are many marketing agencies in this field that offer services. If you can decide to use them, they take a fee but are an easier option to get a writing gig.
They can also provide valuable insights into the latest trends.
Another option is to use social media to promote your writing work. Social media platforms such as Twitter, LinkedIn, and Facebook offer vast potential audiences for your writing.
You can use social media to share your writing samples, showcase your skills, and connect with potential clients.
Using these tools effectively can significantly increase your chances of finding writing jobs online.
Read also: How to start your Youtube channel!
7. Determine the Baseline of Your Pricing
This is the step where many freelance writers get it wrong.
It's essential to get it right. Otherwise, you may be letting go of many clients due to high prices.
On the other hand, if you set your rates too low, you may be working hard for nothing and have no money to show in your account at the end of your hard work.
Before deciding on the pricing, you need to consider many factors. Your experience is the most important factor when setting up your rates, and rates increase exponentially with the experience.
Then based on the type of work and the amount of work, you can decide on the final price.
Either charge hour-based rates or project-based. Most clients prefer to pay project-based compensation.
That is why it is important to factor in the amount of time you need to put into the project before quoting a price.
You can compare your pricing structure with the competitors who offer similar kinds of services and decide on the final pricing.
Ensure you never go below your base levels, even if you have to turn down clients. Obviously, this you can do after you have gained some experience.
8. Keep on Improving Your Writing Skills
Always prioritize quality over quantity when it comes to freelance writing.
No matter how experienced you are as a freelance writer, there's always room for improvement.
The best way to improve your writing skills is to practice regularly.
You can do this by setting aside time each day to write or by taking on freelance writing projects that challenge you.
Another great way to improve your writing skills is to seek continued learning and training opportunities.
A wide range of online courses, workshops, and seminars can help you become a better writer.
Learn SEO; it will be beneficial for your long-term success.
Investing in your own education and constantly seeking new ways to improve your craft can make you an even more successful freelance writer in the years to come.
9. Learn to Use Tools That Help in Writing and Marketing
In today's digital landscape, several tools can help freelance writers to build their careers and market their services effectively.
Some of these tools include writing applications such as Grammarly and content marketing software that can make your writing process more efficient, as well as social media platforms and online networking sites that can connect you with potential clients.
Other valuable tools include freelance marketplaces and rate calculators that can help you find freelance writing jobs online and set a fair price for your services.
Investing in the right tools is important to help you achieve them.
Learning about and utilizing these tools can significantly impact your success as a freelance writer.
10. Network With Other Freelance Writers
Always make friends in the line of your work.
Freelance writers can be a great source of information, advice, and support.
You can connect with other freelance writers in several ways, including joining freelance writing groups and communities online, attending freelance writer conferences, or simply reaching out to other writers you admire.
Whatever your networking strategy, it's important to invest time and energy into connecting with other freelance writers.
Building relationships with others in your field can make you a more successful freelance writer.
Read also: Get paid to watch Netflix!
11. Get Feedback From Your Clients
To keep on improving your craft, getting feedback is always important.
Negative client feedback can help you understand what works well and needs improvement in your business.
It can also give you valuable insights into the expectations of your target market.
Positive feedback is, on the other hand, an important tool for any freelancer to showcase to get more work.
Getting feedback from your clients is easy.
Simply ask them to fill out a short survey or questionnaire after they've used your services.
You can also encourage them to leave reviews and testimonials on your website or social media platforms.
Getting feedback from your clients can make the necessary changes to improve your freelance writing business and become even more successful in the long term.
Word of Advice for Beginners
If you are looking to break into freelance writing but don't have any prior experience in the field, you may feel overwhelmed and unsure of where to start.
Luckily, you can take several steps to build your freelance writing skills and establish yourself as a reliable and capable writer.
One of the first things you can do to start building your freelance writing skills is simply to start writing.
Whether you opt for paid online writing jobs or choose to write for free as a means of practice and portfolio-building, getting started with written content is an important first step in developing your skills and becoming more familiar with the freelance writing process.
Becoming a Freelance Writer is Not That Difficult
With the host of benefits a freelance writing career offers, there are bound to be many people interested in it.
If you develop a system starting from finding a job to completing the work on time, you can go a long way in this career.
Keep on improving your skills and portfolio, and money will follow.
With determination, focus, and hard work, you can become a successful freelance writer in no time.
Let me know in the comments what works best for you. I would love to hear about your experience freelancing or any tips you may have picked up along the way.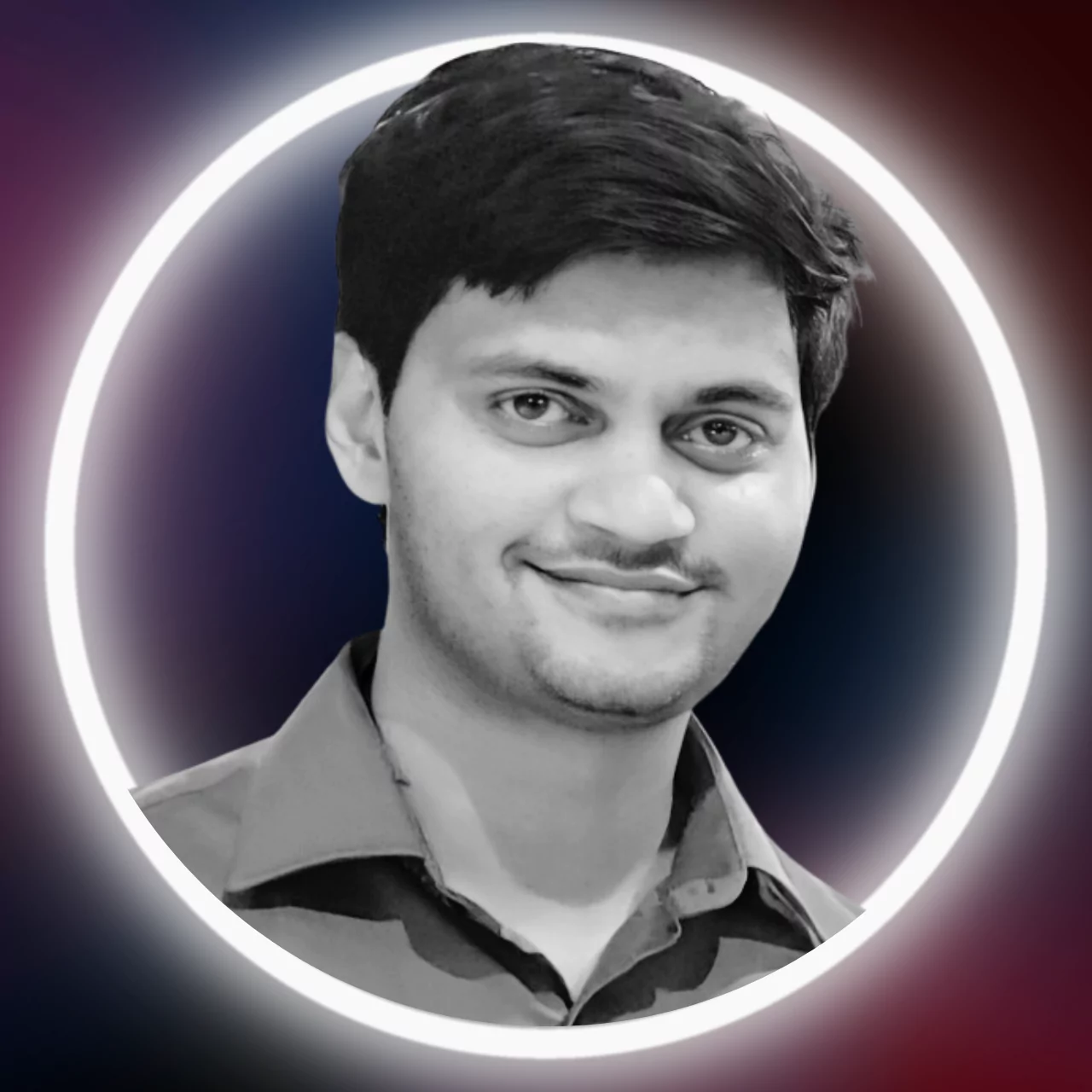 Sumeet is a Certified Financial Education Instructor℠ (CFEI®) and founder of MoneyFromSideHustle. He is an experienced side hustler who replaced his full-time income with side hustles. His work has been quoted on major finance websites like CNBC, Yahoo! Finance, GOBankingRates, CEOBlogNation, SideHustleNation, and more. He has helped thousands of people find side hustles and is here to help you find your extra source of income. More about him.