This post may contain affiliate links from which I may earn a commission without any cost to you. Read our policy for details.
Under the table jobs simply mean that they pay in old ways of cold hard cash.
Our regular jobs pay weekly or biweekly to our bank, what if you need the cash right now?
In that case, you need such side hustles that pay under the table. Here is the list of jobs for cash in this article that you can do as side hustles in your free time to increase your monthly cash flow.
Depending upon the side hustle you choose, whether it is a skill-based job or not, earning potential varies.
Meaning of Under the Table Job
When doing a small job, mostly side hustles, you get paid by cash in hand, then those jobs are called under the table jobs.
These jobs are mostly basic low-skill jobs for cash that do not require specialization, a degree, or much experience. You can start them at any time and any day and finish in shorter times and at the end of it get paid in hard cash.
By doing multiple of these jobs that pay under the table, you can have quite a good cash flow to pay your bills and daily expenses.
But getting paid in cash does not mean you don't have to pay taxes. It simply means that the employer will not be responsible for your taxes. They may issue form 1099 if your earnings are above $600.
You need to plan your taxes, and I will advise you to consult a professional if in doubt.
Unsure where to start, here is the list of cash-paying jobs.
Highest Paying Surveys
Up to $50 per survey
Industry-leading surveys
Best Jobs for Cash That Pay Under the Table
For people looking for jobs that pay in cash, there are always options available. You just need the motivation to look around to find them. Here are your options for inspiration to get cash in hand for your work.
1. Babysitting Job for Cash
Babysitting is mostly the first paid job of teenagers. It is still one of the best under the table job to earn some cash.
If you like spending time with kids, it can be an easy job for you to earn cash. Not only teenagers but adults can also babysit in their free time for instant cash.
You can find babysitting jobs in your neighborhood, or you can look at sites like Sittercity for babysitting gigs.
Typical earnings: With babysitting, you can easily earn $17 or more per hour. Take care of kids and by the end of it, get the cash that you can use immediately. If you are looking for a quick 5 bucks or more, this can be one of the go-to jobs.
---
2. Pet Sitting Under the Table Jobs
Another great cash job near you can be a pet-sitting job. If you love pets, then this job even becomes easier. This way you will earn money doing something that you love.
Pet sitters are required to take care of pets when their owners are not at home, and they don't want to send their beloved pets to stay alone at home.
As a pet sitter, your duty will be to feed the pet and walk them on time.
You can offer your services in the neighborhood similar to babysitting, or you can register at Rover and get more pet-sitting opportunities.
Typical earnings: On average, a pet sitter makes $12.41 per hour, but you can always set your rates depending on the demand and options you have. By the end of the gig, you can get paid in cash under the table.
---
3. House Sitting Jobs
Similar to pet sitting and babysitting, House sitting is another gig to get cash in hand. It is even simpler than the earlier ones.
You get a house to spend time in, and you don't have to do anything other than maybe watering a few plants or changing the water of the fish tank.
It is a responsible job because someone is going to leave their house on your responsibility, so security and maintenance of the house are your duty in their absence.
Your job is to make it look like that house is not empty so that thieves don't try to get in.
In addition, you get the whole house to yourself. You can read books or just enjoy the music and, by the end of it, get rewarded with cash in hand.
Typical earnings: You can typically make $25 per hour with this cash paying job. Of course, the rates will vary hugely depending on your location and the house sitter's availability.
---
4. Cleaning Jobs
Cleaning jobs also pay under the table with cash in hand. You can get cleaning gigs where you will be cleanings the houses. It may be full house cleaning or just cleaning the carpets, furniture, etc.
You can ask your neighbours and friends for such jobs.
You can also post in Facebook communities and Craigslist about your services to clean houses. After finding the job and doing it, you will generally be paid in cash.
Typical earnings: You can expect to make $15 per hour doing cleaning under the table jobs. If someplace is messier, you can charge higher.
---
5. Photography for Under the Table Cash
If you love taking pictures and people generally love your photography on social media, you can earn some cash with your skills.
There are many local events that require photography. Professional photographers are very expensive. You can offer your services to friends and local acquaintances at lower prices.
If you do a good job at one of these events, good word will go around and bring in more work for you.
You can also start drone photography which has seen tremendous growth in recent years for the events and real estate sector.
You can even sell feet pics for cash.
Typical earnings: A photographer can expect to make $21 per hour in the starting. But if you are starting as an amateur photographer, I will recommend you start with $15 to get the good word in.
High earning surveys
Easy-to-use website
Many ways to earn
---
6. Selling Used Stuff
There are piles of things lying at your home that you can sell for easy cash. You have many things in there that you are not going to use, and they are just occupying space.
There are old video games that you no longer play. There are a bunch of comic books lying around that you have already read, old clothes, and so many other things.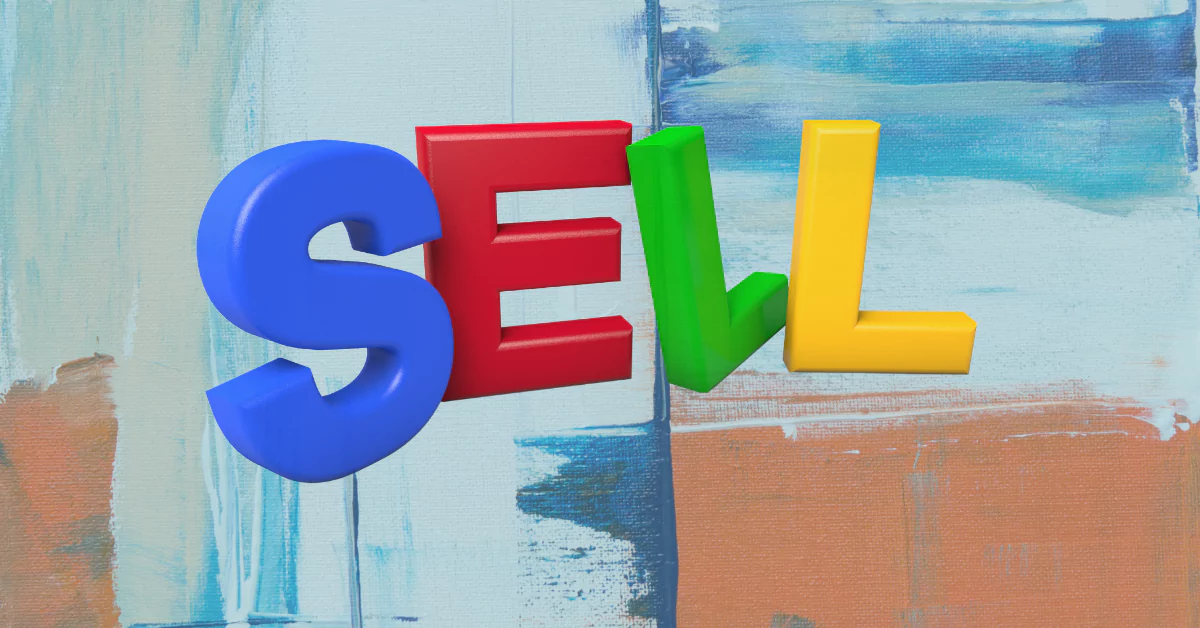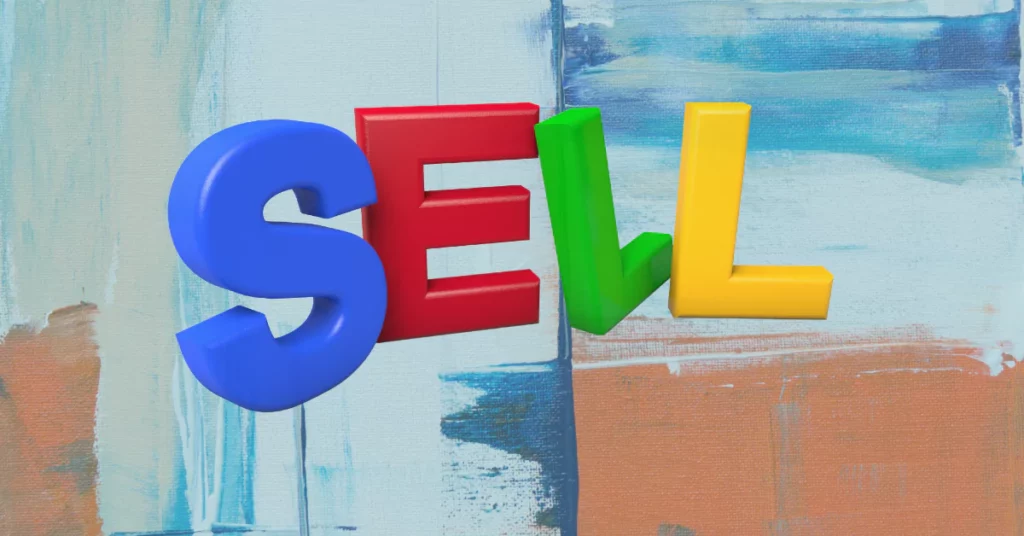 You can sell all of these things and get cash. The other good part is these things will find some use again instead of rotting in your garage.
There are many websites that you can use to sell stuff locally and make money under the table.
You can make it even a side hustle by flipping old items on these websites. If you can spot different old things in local flea markets and garage sales, you can flip them for profitable cash in hand.
You can learn more about the flipping business here with the experts who do it for a living.
---
7. Personal Assistant Job for Cash
Personal assistant jobs are another great way to make cash daily. A personal assistant can be for anything starting from grocery shopping to helping senior citizens.
You can offer you services as a general assistant where you are ready to do any kind of job or you can help others with your skills.
Like if you nurse by profession, you can become a personal assistant to a patient on days of your holiday or in your free hours.
You can become a personal assistant of businessman and schedule meetings, manage social media, etc.
You can specialize in:
Data entry
Social media
Finances
Writing
Proofreading
And more
It is possible to even do this job virtually as a virtual assistant.
Typical earnings: You can expect to get paid around $20 per hour at the start of your career.
---
8. At-Home Daycare
For stay at home parents, at-home daycare is a great cash job to make money. You are already taking care of your children at home, and you are already good at it.
Adding more children to that routine of yours will earn you a good income. There are legal processes to start a daycare. Check the regulations in your state and get started.
You can start with friends' kids and add more kids over time to make a smooth transition into a money-making business.
If you charge less than the bigger daycares, parents will prefer your daycare due to lesser kids and more personalized attention.
If you are able to pull it off, compensations are generally very good, and you can make good money under the table.
Typical earnings: In starting with this under the table job, you can easily charge $150 to $200 per week per child, and as you get more positive feedback, you can slowly increase prices to the standard rates.
---
9. Baking Jobs Under the Table
If you love cooking or baking, you can make good money doing it on the side. Especially stay at home moms who love baking can start earning money directly from their homes.
You can bake for parties and small events in your neighborhood.
You can start off by sending free cakes to your locality, and once the word spreads out and they like your baking, you can start earning cash under the table from your kitchen.
Bake fresh and tasty items, and you are good to earn some extra cash. If you are good at it, this under-the-table job can really blossom in a short time.
Typical earnings: Bakers can easily make $17 per hour for their efforts. The most difficult part is getting the hustle to get up and rolling.
---
10. Gardening Jobs
You can also do gardening jobs for cash.
Many people are lazy to maintain their gardens, or they simply do not have any time. They prefer to take help in gardening.
It might include
Planting flowers
Watering plants
Mowing lawns
Trimming leaves
And more
This might be only a summer gig, but in other seasons you can help with cutting trees or raking leaves, etc., for cash.
Mowing the lawns is one of the evergreen jobs in the neighborhood that pays cash in hand. Look for opportunities around your locality and offer your services wherever you find a chance.
Typical earnings: You can expect to make $17 per hour while taking care of gardens. For people with a green thumb, it is a great side hustle to bring in some extra money.
Multiple ways to make money
Low and easy cashout options
Great user ratings on App store
---
11. Snow Removing Jobs
In the winter season, everyone has to remove snow from their driveways. On snowy days it's a big task in the morning to clear the snow.
Especially elders have difficulty doing it, so they hire others to help them.
You can offer your services in the neighborhood and earn money in cash.
If you have some basic things like snowblowers, you can earn more money as you can clean more houses.
Typical earnings: You can make $20 per hour removing snow from people's driveways. If you work at enough houses, you can even make $100 or more in a day on snowy days doing this under the table side hustle.
---
12. Car Cleaning and Detailing Jobs
Every household has cars, and everyone has to clean them almost daily. There are few people who don't like cleaning their cars, or they simply don't have time to do this.
You can offer to clean their cars for money. The only things you need to invest in to get started are
Cleaning clothes
Washing soap
Bucket
Vacuuming, etc.
You don't need any experience to get started. Just advertise your services in the locality and start earning money in cash.
In addition to cleaning, you can also offer car detailing like polishing, for which you can charge extra money. Especially for expensive vehicles, you can earn good money.
Try to pay attention to details and good word will spread about your work.
Car washing under the table jobs are quick way to make cash.
Typical earnings: You can make $20 to $30 per hand washing of a car. On the other hand, detailing can fetch you much higher prices in the north of $150 per car.
---
13. Home Staging Jobs
If you have a good eye for aesthetics, then you can start a cash job of decorating homes.
Interior designing is a great way to make money by Renovating people's homes. In addition to interior designing, you can offer to decorate newly built homes that go for listing.
If the homes are decorated and presented well, they attract higher prices and more offers. You can collaborate with real estate agents and work on the homes to make money.
If they like your work and help them get higher offers, they will give you more work.
Typical earnings: For doing this cash paying job, you can get paid $23 per hour under the table.
---
14. Become a Fitness Coach
If you are a fitness enthusiast and love working out and maintaining a healthy lifestyle, you can teach others how to achieve their fitness goals.
In this busy world, people don't have time even for their own well-being. If you can help them with their health and fitness, they will pay you good money.
You can help them in their homes or at parks, or you can do online coaching to help them.
Typical earnings: For starters, you can make $17 per hour, but you can make significantly higher with some experience.
---
15. Pet Grooming Jobs Under the Table
Pet grooming is another side hustle you can take to earn cash in hand.
A lot of people have pets at home, and they need regular cleaning and grooming.
You can offer your services of pet grooming to people and earn cash. You have to give baths and groom them.
Pet grooming side hustle has long-term earning potential if you get regular customers.
Typical earnings: A pet groomer can expect to make $21 per hour, and more specialized (for specific breeds) pet groomers earn much more.
---
16. Take Classes for Under the Table Cash
If you are comfortable teaching kids, then you can earn money by taking classes. Especially for teachers, it is a great side hustle to make extra money under the table.
You can teach any subject you are comfortable with.
There are both options, you can teach locally, or you can join some coaching institute and give them some time to take classes, and in return for that, you will earn regular cash.
On the other hand, you can take private coaching classes where you can earn more money. These can be one on one classes, or you can take group classes.
Typical earnings: As a private tutor, you can make $24 per hour teaching kids.
---
17. Do a Garage Sale
For under the table cash, you can hold a garage sale. You need to sort out stuff you want to put on sale.
Here is how to set up a successful yard sale for easy cash:
You have to put some effort and put price tags on every item. Price the things reasonably.
Make sure to advertise your sale a few days before the sale in your locality so that people know and come to your sale.
Typical earnings: It will depend hugely on what kind of things you are selling and how many. A few people I know make over $1000 from yard sales.
---
18. Become a Yoga Instructor
Yoga has become famous worldwide due to its benefits for your healthy well-being.
If you do yoga and know enough about it, you can offer to teach others for money.
You can even do a few certificate courses to become a licensed yoga teacher.
After that, you can start teaching people at their homes or in the parks.
It's a great cash job to earn hard cash that also helps you keep doing yoga yourself along with teaching others.
Typical earnings: Working under the table jobs at Yoga studios, you can make $25 to $35 per hour. You can charge higher for individual sessions.
---
19. Teach Music for Cash
If you know how to play a musical instrument perfectly, you can teach others how to play that.
There are many beginners who want to start learning to play an instrument. As an expert in that instrument, you can offer to teach them for a fee.
You can take one on one classes, or if you have multiple students, you can take group sessions. At the end of it, you can get paid in cash for it.
I want to learn guitar, and I am totally ready to pay for even basic learning.
You can advertise your services in local schools or colleges at notice boards and similar places.
Typical earnings: A music instructor can easily make $27 per hour while doing what they love.
---
20. Give Dancing Lessons
There are many people who want to learn different dance forms such as jazz or salsa or any other form.
If you know any of these dance forms perfectly, you can offer your services to beginners.
Like music classes, you can teach one on one at their homes or take group classes at some rented studios.
For this, you can earn well under-the-table cash and, at the same time, keep practicing your dance skills.
Typical earnings: Ziprecruiter report that dance teachers typically make around $25 per hour for their work. As a freelance beginner, you may earn less in the starting.
---
21. Sell Customized Woodwork
If you like doing woodwork and have some expertise to make a few wooden things, such as tables or chairs, you can offer to make them for others to earn cash.
You need to have the basic equipment required to do such things as woodcutting and a few other stuff.
You can make customized things depending on the orders, and these customized things pay higher than normal.
Learn to make new stuff easily online and make money with your hobby.
Here is how, you can grow your woodworking business.
Typical earnings: According to the US bureau of labor Statistics, woodworkers earn around $17 per hour for their craft.
---
22. Flip Things After Creative Redesigning
If you have a crafty brain, you can use it to make money for yourself. There are different things that you can purchase at lower prices and modify with your skills and sell them at higher prices.
Buy things at flea markets at cheaper prices and give them some creative touches that will increase the value of the product.
Sell them locally in garage sales or local stores at profits for cash in hand. Decorating items can more than double the price of basic things like flower bases with minimal work.
For learning more about flipping flea market things, you can take these free lessons from the experts who make a living doing this.
Typical earnings: It varies hugely on your skill to find undervalued items. You can make a few hundred dollars per month in the starting, but with experience, you can earn a lot.
---
23. Manual Labor Jobs for Cash
There are many manual labour-intensive jobs that you can do for hard cash.
These jobs can be anything from helping someone with moving furniture to cut wood or anything like fixing light bulbs.
You can find such work in the neighborhood, or you can look at websites like Taskrabbit to find such jobs in your locality.
These cash-paying jobs can be found at many online marketplaces which connect freelance contractors to people who need their help.
Typical earnings: You can easily make $15 to $25 per hour based on the job complexity and difficulty levels.
---
24. Under the Table Jobs at Steady
Steady is a platform that specializes in gig economy jobs.
They have a listing of different tasks, and you can select jobs based on your location and category.
You will be given the task, and a price will be predecided. After finishing the job, you will get paid the money.
A task can be anything from taking a photo menu of a restaurant to delivering some groceries.
You can take the task you like and earn money on the platform.
Typical earnings: Most of the jobs on Steady are low paying but the Steady platform claim that their users typically earn an extra $5000 per year.
---
25. Become a DJ
Becoming a DJ is a great way to earn cash if you love playing music.
To be successful in this fun job, you need to be updated with all the latest and classic music options.
You need awareness of when to play what music according to people's moods.
If you can mix and matches songs well, this job can earn you good cash. People do this as full-time jobs, but you can work as a part-time DJ in nightclubs or parties.
Typical earnings: DJs can charge $50 to $100 per hour, but when you are starting, you can charge $25 to $30 to make a client base and get real-life experience and work your way up.
---
How to Find Under the Table Jobs
If you have an open eye around your surroundings, you can find a lot of jobs that pay in cash. You have to just look at the right places, and you will find the things you want to do.
There are many places where you can look for jobs that pay in cash such as:
Craigslist
It's a place where people post ads for things they want to hire people for. You can look for these ads, and if something suits you in your locality, you can email the ad poster and decide on the project.
If both of you agree, you can do the work and get paid in cash under the table at the end of it. Job listing here on Craigslist can be anything you can imagine, from lawn mowing to cleaning homes.
There are jobs for any category you can think of. Just look at the category you are interested in and you will find something you will like to do.
Social Media Groups
Another place to find under the table jobs is social media groups. These places are focused on a few topics, and members frequently post for their required jobs.
Places like Facebook marketplace have an entry of different jobs that you can take to earn hard cash.
Then there are groups like blogging groups. If you are a writer who writes for others, you can easily find posts for content creators, where you can apply and get paid in cash for doing work.
Other Websites
There are other websites that also specialize in different kinds of jobs. You can search for jobs in your locality and start earning money.
Some of them include LinkedIn, SimplyHired, and Indeed, among many others.
Few of them will pay under the table. You can search for jobs that pay you cash and apply for them.
---
Boost Your Finances With Under the Table Jobs
With the increase in the number of online jobs, there are more and more jobs that pay directly to your banks. But still, there are many jobs that pay in cash if you know where to find them.
As you saw in this article, you have multiple options to earn cash under the table.
To be clear about the legal implications of under the table paying jobs, these jobs are legal, and it's not illegal to be paid in cash. But you are supposed to show this money in your income.
If you are using it for your daily expenses like shopping for groceries with cash, no one will suspect about it, but if you do a lot of under the table jobs and deposit money in a bank, IRS may knock at your door to know the source of money.
Try these jobs for cash, and let me know in the comments which one you like.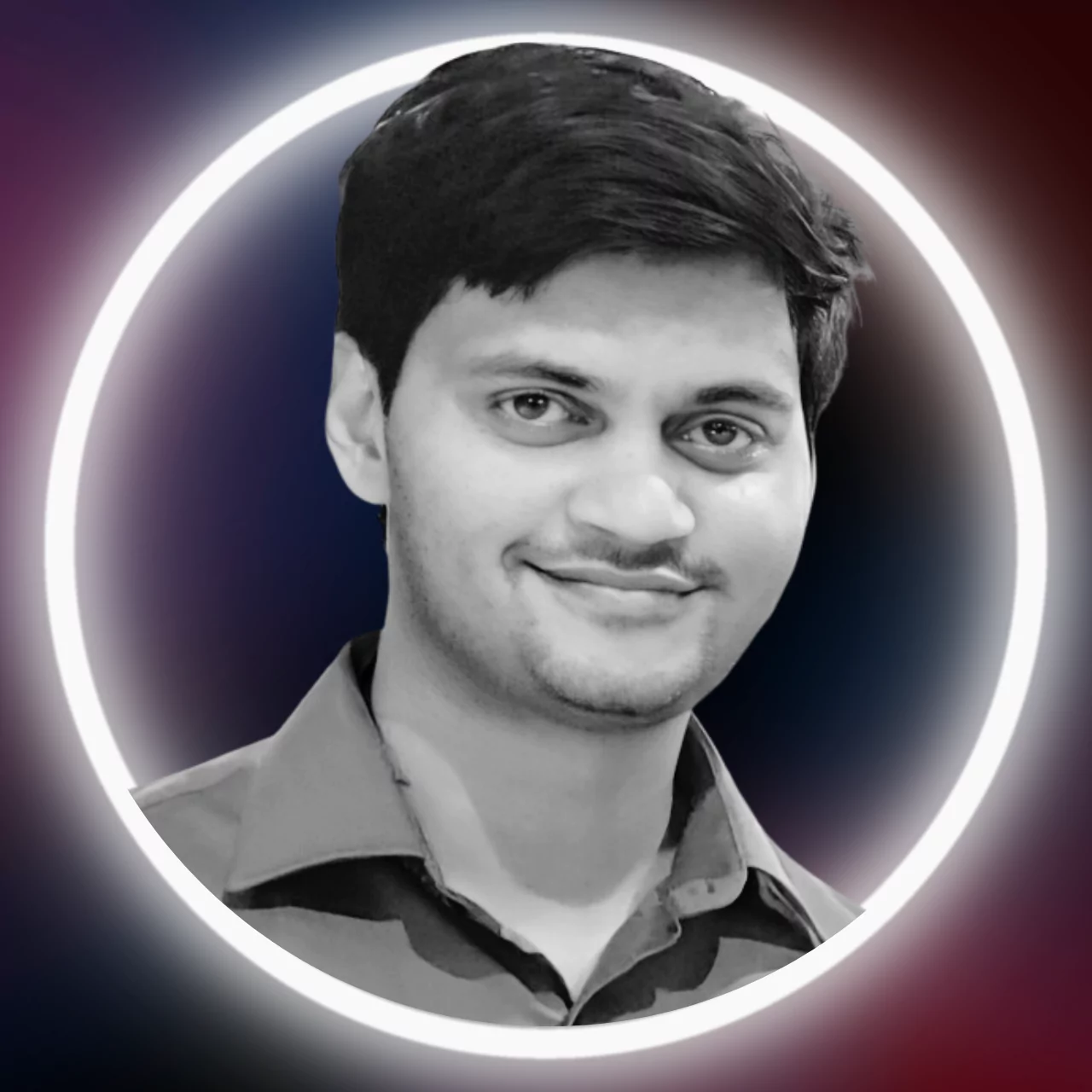 Sumeet is a Certified Financial Education Instructor℠ (CFEI®) and founder of MoneyFromSideHustle. He is an experienced side hustler who replaced his full-time income with side hustles. His work has been quoted on major finance websites like CNBC, Yahoo! Finance, GOBankingRates, CEOBlogNation, SideHustleNation, and more. He has helped thousands of people find side hustles and is here to help you find your extra source of income. More about him.