This post may contain affiliate links from which I may earn a commission without any cost to you. Read our policy for details.
Food delivery services are the need of the hour. That is why so many have come up. Let's see which ones are the best delivery services to work for drivers!
In today's world, there are many ways to make extra money. Some pay less, while others pay more at the same time. Delivering food has been one of the highest-paying options many millennials have taken to make extra money or even full-time income. In this article, we will go through the best food delivery services to work for.
The food delivery business has increased tremendously as nowadays people prefer to order food and eat at home (for most days).
Few well-known restaurant chains have their own delivery services. But most local food businesses don't have their own delivery service.
Hence they were not able to cater to this new audience who likes to order food.
Solution: Like Uber solved the transportation problem, many companies came up in the delivery space that connects freelance drivers to these small food restaurants.
It's a win-win situation for all! Freelancers get work and get paid, restaurants get new customers, and consumers get more options.
Generally, these apps pay well to riders, but each has a few advantages and disadvantages.
Let's go through the best food delivery services to work for. I have listed more because few might not be available in your location. Few specialize in food delivery while few for grocery shopping.
You can sign up for multiple of these and after your experience, you can stick with the ones that pay the highest in your location and your time slots.
Best Paying Delivery Jobs
The basic requirements to join these best food delivery apps to drive for are almost similar. You need to have your car or bike, and you can start delivering on any of these apps.
Validate your driving license and you are good to go. You will earn at almost predefined rates plus the tips you get will be all yours.
At some apps, you can just use your bicycle or walk to deliver.
Following are the best delivery services to work for where you should get started in this hustle to make extra money.
1. DoorDash Driver
Earning Potential: $15 to $20 an hour
One of the best food delivery services to work for. Start delivering with DoorDash and you will earn good money in your free time.
You can work on your schedule and at your own will.
You will get to keep all the tips and earnings are also one of highest in this field.
---
2. Postmates Delivery Services
Earning Potential: $10 to $15 an hour
You can use your vehicle or even walk to deliver on Postmates.
It is the easiest and one of the best food delivery services to work for. You can sign up and get started instantly.
It has a presence across multiple locations. Hence you have a good chance of finding it in your city.
---
3. Instacart for Groceries
Earning Potential: $10 to $15 an hour
Other than delivering food from restaurants, you can also earn money by delivering groceries from stores like Costco, Whole Foods, and more.
After signing up, you can take people's orders for groceries, do the shopping, and deliver them to homes for cash.
You can choose your working hours and decide on what orders to take based on estimated earnings and location.
Here is how much Instacart shoppers make per week.
---
4. Uber Eats
Estimated earnings: $10 an hour
Using Uber Eats, people can order food instantly from a variety of restaurants.
If you are looking for extra money in your free time, you can join Uber Eats as a driver to deliver food.
In addition to payments, you can earn good money with tips where you get to keep 100% of it.
---
5. Grubhub
Estimated earnings: $15 an hour
Just like other best food delivery apps for drivers in this list, Grubhub is also easy to use and pays well for your efforts.
You can join the app and be your own boss by working at the hours of your own choice. Driver earns the fees and keeps 100% of the tips that increase your earnings.
You can see the potential earning before taking the orders and you can cash out instantly whenever you want.
---
6. Amazon Flex
Estimated earnings: $20 an hour
It is an Amazon service where you can deliver packages also. In a few cases, Amazon outsources prime orders to freelancers.
This is where if you are a part of Amazon Flex, you can deliver those orders to your location.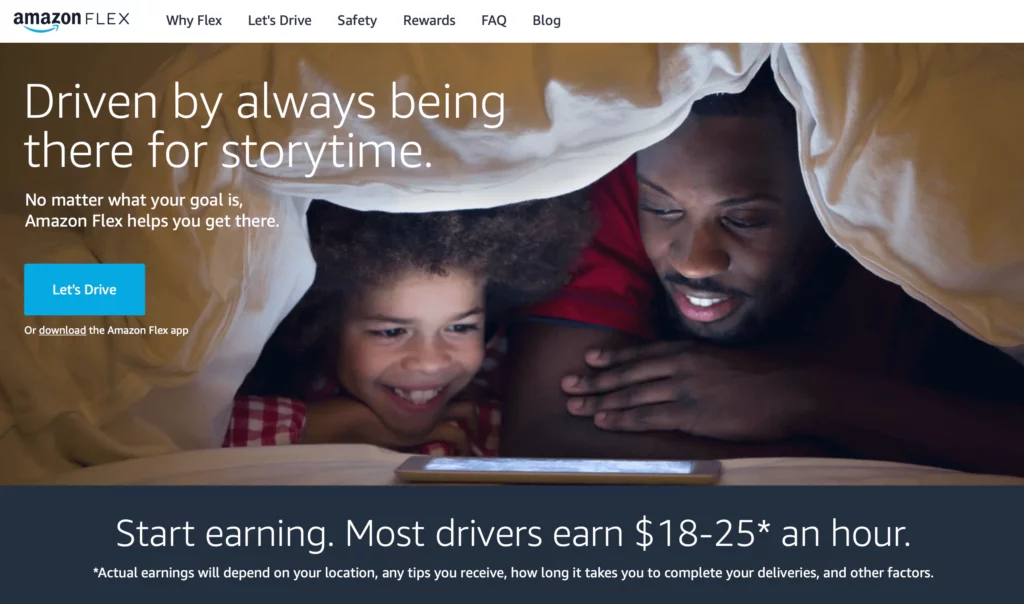 In addition to Amazon Fresh and Amazon restaurant delivery, you can deliver a variety of packages giving you a lot of options.
This is why this app is different than other food delivery apps to work for in this list. In addition, work is flexible, but you need to choose few-hour shifts where you have to be available.
---
7. Shipt Shopper
Estimated earnings: $10 – $15 an hour
Like Instacart, there is another app for grocery shopping called Shipt.
You can join Shipt and become a driver to deliver groceries. Each order, on average, takes an hour.
You can choose your schedule to work and deliver orders.
Payments are weekly and direct into account.
---
8. goPuff
Estimated earnings: $10 – $15 an hour
This app works in over 500 US cities, and it delivers a whole lot of things rangings from food and groceries to medicines.
One of the best delivery apps for drivers to work for that is more like Amazon.
They have multiple warehouses from where orders are delivered. When an order is placed, it is delivered from the nearest warehouse, mostly in 30 minutes.
Therefore you need to schedule your hours beforehand.
Your commission depends on the number of orders you deliver.
---
9. Favor
Estimated earnings: $10 – $15 an hour
If you live in Texas and are looking for the best food delivery apps to work for then you can try Favor.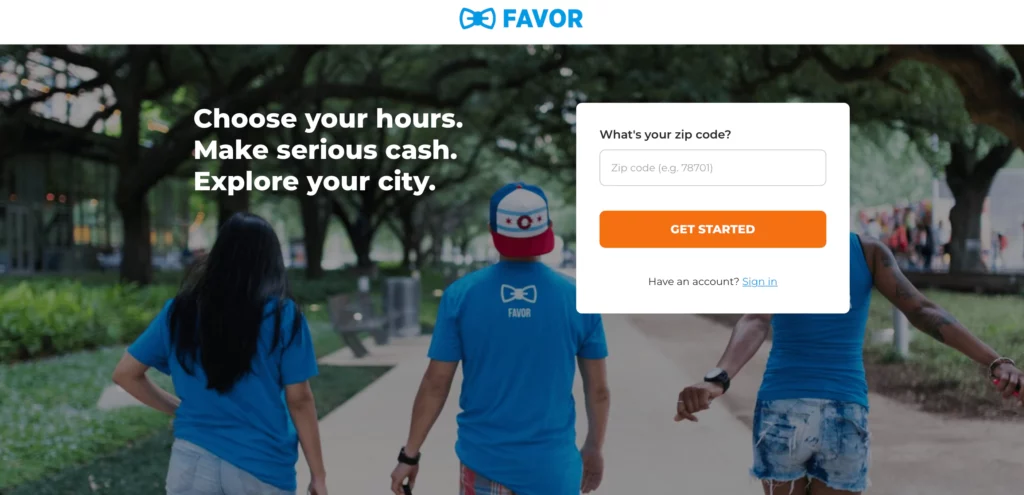 You can deliver food and essentials on this app and get paid. Applying and getting work is super easy and fast.
People looking for side hustles in Texas can try this app.
---
10. Bite Squad
Estimated earnings: $10 – $15 an hour
Another local food delivery app that is expanding. It is currently available in 14 states, including Texas, Hawaii, Ohio, Florida, Oklahoma, Arkansas, North Dakota, South Dakota, Tennessee, Minnesota, Mississippi, Wisconsin, North Carolina, and South Carolina.
You can schedule the number of hours you want to work and start delivering in those hours.
Similar to other best food delivery services to work for, you take an order and pick it up from a restaurant and deliver it to people's homes.
---
11. Eaze
Estimated earnings: $15 an hour
This app specializes in delivering cannabis. It connects users to legal distributors through freelance drivers.
It is a good option for earning extra money in states where it is legal.
You will earn at least minimum wages plus tips for delivering cannabis.
---
12. Saucey
Estimated earnings: $15 an hour
You can also deliver alcohol for money. In a few states where it is available, this app delivers alcohol within 30 minutes.
Everything is similar to other food delivery apps on the list. Just that you deliver alcohol and not food right at the customer's home.
It is available in a few cities and expanding.
Final Thoughts on Best Food Delivery Apps to Work For
As you can see in this article, there are many options available for you if you are looking for the best delivery companies to work for.
All these apps work on similar mechanisms, but which food delivery service pays the most? In general, payments are in a similar range, the only difference is popularity.
The more popular an app, is higher the chance of getting more orders and earning more money.
In this list, DoorDash, Instacart, and Postmates are the most popular apps. But you should not ignore others. Because in few areas these might not be available.
Or in a few areas, there might be too many drivers compared to the number of orders.
So sign up at the multiple of these and choose the ones that provide you with maximum work and the highest payouts.
Let me know your thoughts in the comments section on which ones work best for you.
---
---
Want to Earn More, Try These Resources: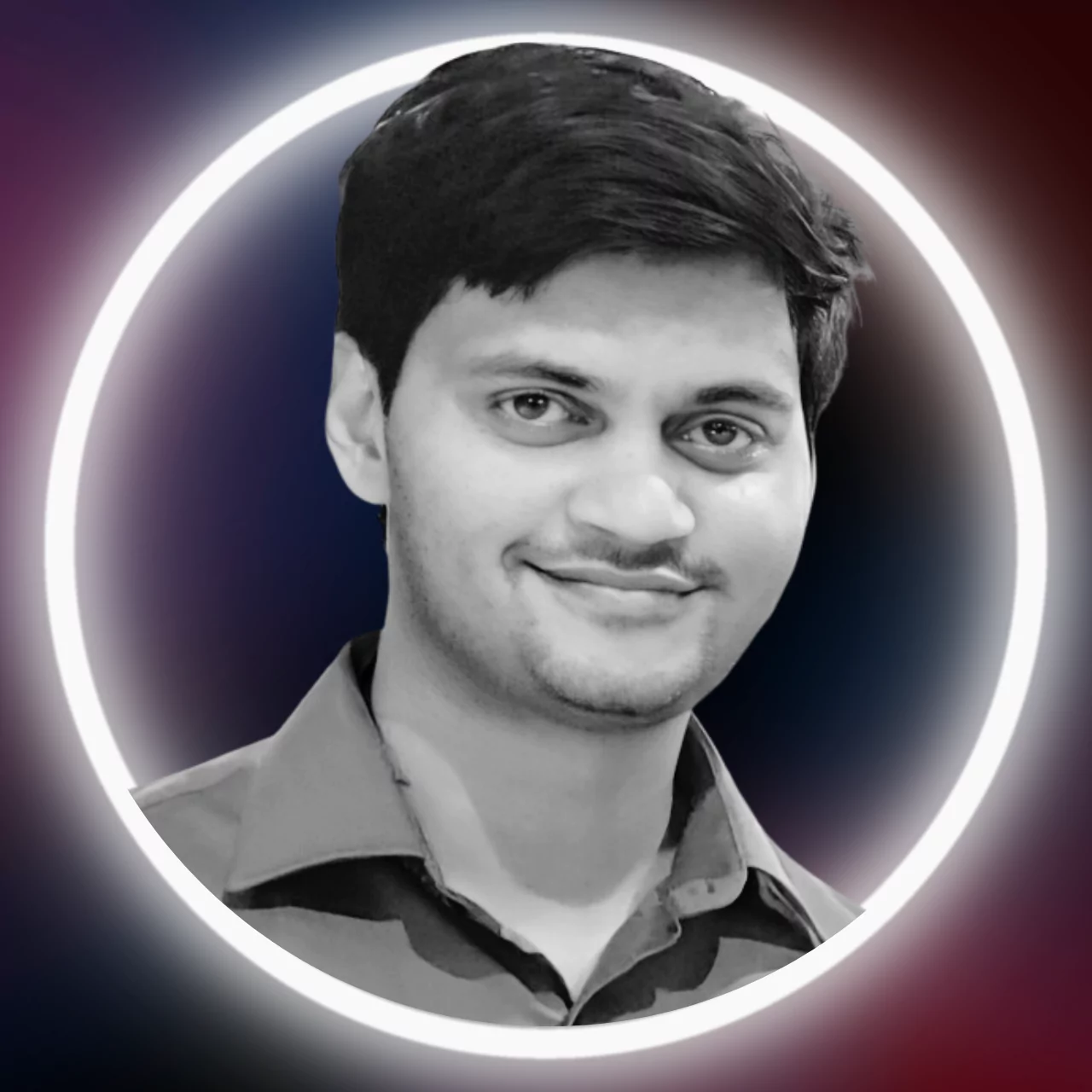 Sumeet is a Certified Financial Education Instructor℠ (CFEI®) and founder of MoneyFromSideHustle. He is an experienced side hustler who replaced his full-time income with side hustles. His work has been quoted on major finance websites like CNBC, Yahoo! Finance, GOBankingRates, CEOBlogNation, SideHustleNation, and more. He has helped thousands of people find side hustles and is here to help you find your extra source of income. More about him.