Found yourself frustrated by the message "Instacart no spots available?" or curious about "how long is the Instacart waitlist" or you're not alone. Many are attracted to Instacart because of flexible work hours and a solid way to earn extra money.
However, due to high demand for the job and limited markets, many wanna-be shoppers find themselves on the Instacart waiting list.
When you apply to become a shopper by providing information about yourself, you'll go through a background check to ensure safety for both you and future customers.
After these steps, you can either start shopping and earning immediately or you'll find yourself placed on the Instacart waitlist if there are enough shoppers in your market.
Now, "how long does Instacart waitlist take?" is a question with no straightforward answer.
The length of the waitlist can vary based on factors like your location and the demand for shoppers in your area. There's no specific time frame for how long you'll be stuck on the Instacart waitlist. Once you're off the waiting list for Instacart, you'll proceed with onboarding which includes training and account setup.
So, is their a way to bypass the Instacart waitlist, or what else you can do during this time? Keep on reading to find out!
What is the Instacart Waitlist?
If you're eyeing a side hustle to make some extra cash, Instacart is a name that's probably crossed your mind.
With a whopping 14 million active users and 600,000+ shoppers, Instacart is a dominant player in the U.S. and Canada for grocery delivery.
But here's the kicker: before you can grab your shopping cart and start making money, there's a hurdle called the Instacart waitlist you might need to cross.
The Instacart waitlist functions as a holding area for new applicants who want to become Instacart Shoppers. Instacart uses this waitlist to keep things balanced – enough shoppers for the demand but not too many to flood the market.
Waitlist is all about balancing supply and demand. Instacart wants to make sure there's enough work to go around for everyone. So if you find yourself stuck on the Instacart waitlist, it simply means they're waiting for demand in your local area to pick up before they bring you on board.
You'll know you're off the waitlist when Instacart pings you an email saying it's go-time.
As these users commented, there are many people who face this issue, "I applied today to be an Instacart driver and it says I'm on the waiting list. How long does the Instacart waitlist take? It says that there's already enough drivers in my area."
"I applied in January 2022 and I'm still on the waitlist. I live in a small town in Texas, so I guess there's not much demand here."
How Long Is The Instacart Waitlist?
The Instacart waitlist length varies by location and demand. There's no standard wait time; it could be days, weeks, or months in some cases depending on the demand and supply in a particular market.
If you are planning to shop in the future for Instacart, don't wait for the exact time, apply as soon as possible so that when you want the gig, you are ready to go. And if you worry about being deactivated, you can always do at least one order a month.
Instacart wasn't always playing the waiting game.
Back in the day, when Instacart was in expansion mode, if you wanted to be a shopper, you basically just signed up.
But the landscape changed in 2020 when the pandemic hit. Online grocery orders went through the roof, and suddenly, some areas had Instacart Shoppers tripping over each other.

With too many shoppers and not enough orders after the pandemic ended, earnings dipped. That's when Instacart decided to pull the brakes and introduce the waitlist.
Extra Reading: Best Time To Instacart!
Factors That Influence How Long You'll Wait
Wondering how long the Instacart waitlist might keep you hanging? That depends on a few things:
Market Demand: Essentially, if your area has more people ordering groceries than people to shop for them, you could be in luck and get off the Instacart waitlist quicker.
Location and Geography: Some places are grocery delivery hotspots, meaning more opportunities for you. Instacart is no small fry; it's available in 80,000 retail spots across the U.S. and Canada. But not all markets are created equal.
Seasonal Demand: Sometimes, bad weather or holidays can spike the demand for grocery delivery. That's your window to possibly get off the waitlist, but don't bank on it.
What's the Average Time for Instacart's Waiting List?
According to some reports, the average waiting period for Instacart waitlist is 2 to 6 months. But the truth is Instacart does not share this information publicly and we can never know the exact time to get off the waitlist.
Plus, the duration varies a lot depending on where you are. Instacart itself doesn't give a list for any zone, so you don't know where you stand in the list and how much time it will take to clear.
Though as many users report, waitlists in most areas are getting longer, "Most waitlists lately seem to be dragging into the months territory."
Another adds, "I applied in March 2022 and got off the waitlist in April. I live in a big city in California, so I guess there's a lot of demand here." which shows it all comes down to market demand eventually.
So, you might find yourself stuck on Instacart's waitlist for what seems like forever, while your friend gets approved almost immediately in a busy market. Some people have reported waiting a year or more.
Extra Reading: How To Get More Batches On Instacart?
How to Check Instacart Waitlist
Now, you're probably wondering how to check the Instacart waitlist or better yet. While there's no guaranteed fast pass, you can take some steps to stay in the loop and maybe even expedite the process.
1. Keep Tabs on Your Email: Instacart will notify you when you're on the waitlist and also when you're approved. Make sure these emails aren't going to your spam folder.
2. Check Your Application Status: Log into your Instacart account to see your status. If it says "no spots available," you're still waiting. Once you're approved, it will change to something like "Start shopping now."
3. Reach out to Customer Service: While it's not a surefire method, asking never hurts. If you're wondering "how long is the Instacart waitlist," they may not give you a straight answer but could offer some advice.
However, don't be very optimistic like this user said:

Extra Reading: How Long Is DoorDash Waitlist?
How to Get Off Instacart's Waitlist
As we know Instacart is a highly sought-after app to make money on your own time, but the catch is that not everyone can just start working for them right away.
Depending on where you're located, you might find yourself stuck on an Instacart waitlist, and let's be honest, waiting is no fun when you're keen on earning money.
So, what can you do to get off the Instacart waitlist?
The reality is you've got to wait until there's room for more shoppers in your area. There's no magic button to jump the line or hurry things along. However, you're not totally powerless; here are some strategies to speed up the wait time.
Check Your Email Like a Hawk: Instacart will shoot you an email when they're ready for you. Keep tabs on your email so you don't miss your shot.
Consider Another Zip Code: If you're flexible, you can play with your zip code and possibly find a neighboring area that has spots open. Just be aware, you might have to drive a bit further to work. Earlier the trick to register in another zip code and later transfer to your home zone used to work, but now it doesn't.
Touch Base with Instacart Support: If you've been wondering how long is the Instacart waitlist and you're not getting any info, shoot them a message or give them a ring. Ask them politely but I won't be very optimistic. You can ask how long the waitlist is for Instacart in your area but don't badger them.
Keep Your Info Updated: Make sure all your documents and background checks are current. This will help you avoid any delays when you eventually get off the waiting list for Instacart.
Use Your Friend Referral: A few users have reported bypassing the waitlist in the area by using a referral from an active friend. Other than the referral bonus, this might help you bypass the Instacart waitlist and can be worth it. As this shopper said, "Depends on market. My referral was approved and shopped the same day."
These things can help you get through the Instacart waitlist, but they are not a sure thing. All are just hypnosis by different people about what worked for them. It might work for you or it might not. So, the key is to use all the right approaches and wait patiently.
Extra Reading: Does Instacart Pay For Gas?
Things to Avoid While On the Waiting List for Instacart
If you're stuck on the Instacart waitlist, you'll want to steer clear of some no-nos.
One Application is Enough: Don't apply more than once; Instacart no spots available means just that. Multiple applications won't speed things up.
Be Honest: Don't fudge your details. If you get caught, that could be the end of your Instacart gig before it even starts.
Don't Harass the Help: How to check Instacart waitlist status? Contact support, but don't go overboard. These folks are busy and you don't want to get on their bad side.
Sometimes the issue can be resolved with the customer support:

Prep Work While Waiting
While you're dealing with the waiting list for Instacart, do some prep work:
Know What They're Looking For: They want reliable, customer-friendly folks. So if you're ticking these boxes, you're golden.
Have Your Docs Ready: Get all your paperwork like driver's license and banking details in order to speed up the process once your wait is over.
Here are Some User Tips to Hasten the process
Apply at The Right Time and Place. Shoppers have pointed out that when and where you apply matters. For example, one user from the Bay Area mentioned, "I've been on the waitlist for over a month. Instacart is oversaturated here."
Another user suggested, that there are more students applying during the summer holidays, so avoid that time as you might get stuck in the rush.
On the other hand, you can apply it during the holiday season to bypass the waitlist when there is a surge in market demand and fewer shoppers working.
So if you're stuck wondering how to get off the Instacart waitlist, you're not alone. While you may feel stuck, there are definitely things you can do to up your chances of moving from the Instacart waitlist to an active shopper status.
Extra Reading: How Much Instacart Shoppers Make In A Week?
What to Do While On the Instacart Waitlist?
Don't get disheartened if you have taken all the right steps but still, you are stuck on the Instacart waitlist. For your money needs you can look at other gig economy jobs that might be available to you.
Opt for Other Food Delivery Apps
Your first route to consider while waiting on the Instacart waitlist is other food delivery apps. From local eateries to national chains, these apps offer an array of opportunities.
Uber Eats: This app lets you deliver food from a multitude of restaurants. It pays based on distance, time, and customer tips. "I do Uber Eats and DoorDash on the side and make about $20-$25 an hour," says a Reddit user, emphasizing the extra cash and flexibility.
DoorDash: Like Uber Eats, DoorDash gives you a chance to deliver food using any mode of transportation, including walking. It's available in over 7,000 cities and offers base pay plus tips. You can make over $1k a week with DoorDash if you use the right strategies.
Grubhub: Operating in more than 4,000 U.S. cities, Grubhub also allows for flexible work. "The only downside is that sometimes the orders are late or wrong, and you have to deal with angry customers or restaurants," cautions a third Reddit user.
These are just examples. Other platforms like Postmates, Seamless, and Caviar are also available when you're thinking about how to get off the Instacart waitlist.
Extra Reading: Apps That Pay You To Drive.
Explore Different Gig Apps
Another option while you're on the waiting list for Instacart is to check out various gig apps. These apps offer money-making tasks ranging from errands to pet-sitting.
TaskRabbit: Apps like TaskRabbit lets you market various skills, from furniture assembly to handyman services. One Quora user says, "I mainly do furniture assembly and moving jobs, and I make about $25-$30 an hour. The app is easy to use."
Fiverr: An online marketplace for creative services like graphic design and writing. "I've been selling on Fiverr for a year and I've made over $10,000," another Quora user commented.
Rover: If you love pets, Rover is the app for you. It's available in over 10,000 cities and you set your own schedule. "I've been using Rover for a few weeks and I'm enjoying it. I love animals and I get to walk and play with dogs and cats," notes another Quora user.
Change Your Zip Code
As a last resort, consider this: if you're stuck on the Instacart waitlist, why not try other zip codes?
Instacart's operation relies on zones that are determined by your zip code, and some zones might have more availability than others.
Changing your zip code in the Instacart shopper app may provide a quicker route to getting off the waitlist.
However, as one Reddit user found out, this doesn't always work: "I tried changing my zip code to a different zone, but it didn't work. It still said that there were no spots available."
Another Reddit user had a better experience: "I was on the waitlist for over a month in my area, so I decided to try a different zip code. I changed it to a nearby city that had a lot of orders, and I got accepted right away."
In the end, how long you'll be on the Instacart waitlist depends on various factors including demand in your area. But the good news is, there are plenty of other options to make money while you wait.
Extra Reading: How To Use Instacart Instant Cashout?
FAQs
Why Is There a Waitlist for Instacart?
Instacart waitlist is there because Instacart wants to make sure they've got just the right number of shoppers for the demand in each area. Too many shoppers and not enough orders can be a problem. So, if you apply to become an Instacart shopper and you find there are no spots available, it means you're on the waiting list for Instacart. You've got to wait until they need more shoppers in your area.
Is Instacart Hiring Near Me?
Wondering how to check if Instacart is hiring in your area? Just go to their website and put in your zip code. If they are, you'll see a list of stores you could shop at and a button to apply. If you see a message saying Instacart isn't in your area, don't lose hope. You can sign up to be told when they'll start serving your location.
How to Join Instacart?
The basic requirements to join Instacart are pretty straightforward. You need to be at least 18, legally allowed to work in the U.S. or Canada, have a smartphone that's not too old, and pass a background check. If you're aiming to be a full-service shopper, you'll also need a car and a driver's license. Once you meet these, fill out the application form online or in the app. They'll send you an email with the next steps, like the background check and some online training. Once you clear these, you'll be ready to start earning money with Instacart.
Is Instacart Tough to Get Into?
Not really, if you meet their needs and follow their steps. However, depending on where you live, you might find that there are already too many shoppers and you get stuck on the Instacart waitlist. If you're in a place where Instacart is really popular, it might take longer to get a spot.
How Long Does It Take To Get Started With Instacart?
The answer isn't one-size-fits-all. If there are open spots in your area, you can start almost immediately. However, depending on the demand for shoppers, you might find yourself on the infamous Instacart waitlist.
How long the Instacart waitlist takes can vary in different markets. Some folks got started within a couple of days to weeks, while others had to wait longer. There are no hard-and-fast rules or official timelines for how long the Instacart waitlist is, so patience is key here.
Final Words On Instacart Waitlist
Instacart waitlist is Instacart's way of making sure they have the right number of shoppers for the number of customers they've got in different places.
If your area's already got plenty of shoppers but not many orders, you'll find yourself stuck on the Instacart waitlist until things change.
Now, if there are a lot of orders in your area and they need more shoppers, you might get the green light pretty fast.
As discussed above the time you'll spend waiting list for Instacart really depends on a bunch of things, like where you live, what time of the year it is, and how many other folks are also on the waitlist.
Some people say they've been waiting for months to get off the Instacart waitlist. Others say they were approved in just a few days or weeks. So, there's no simple answer to how long the Instacart waitlist is.
Till you get approved, try other gig jobs to keep the cash coming in. But keeping an eye on your application status and being ready to start when a spot opens up can help you be prepared when you finally clear the waitlist.
If you haven't yet applied to be a shopper, here is your chance!
More Ways To Make Money: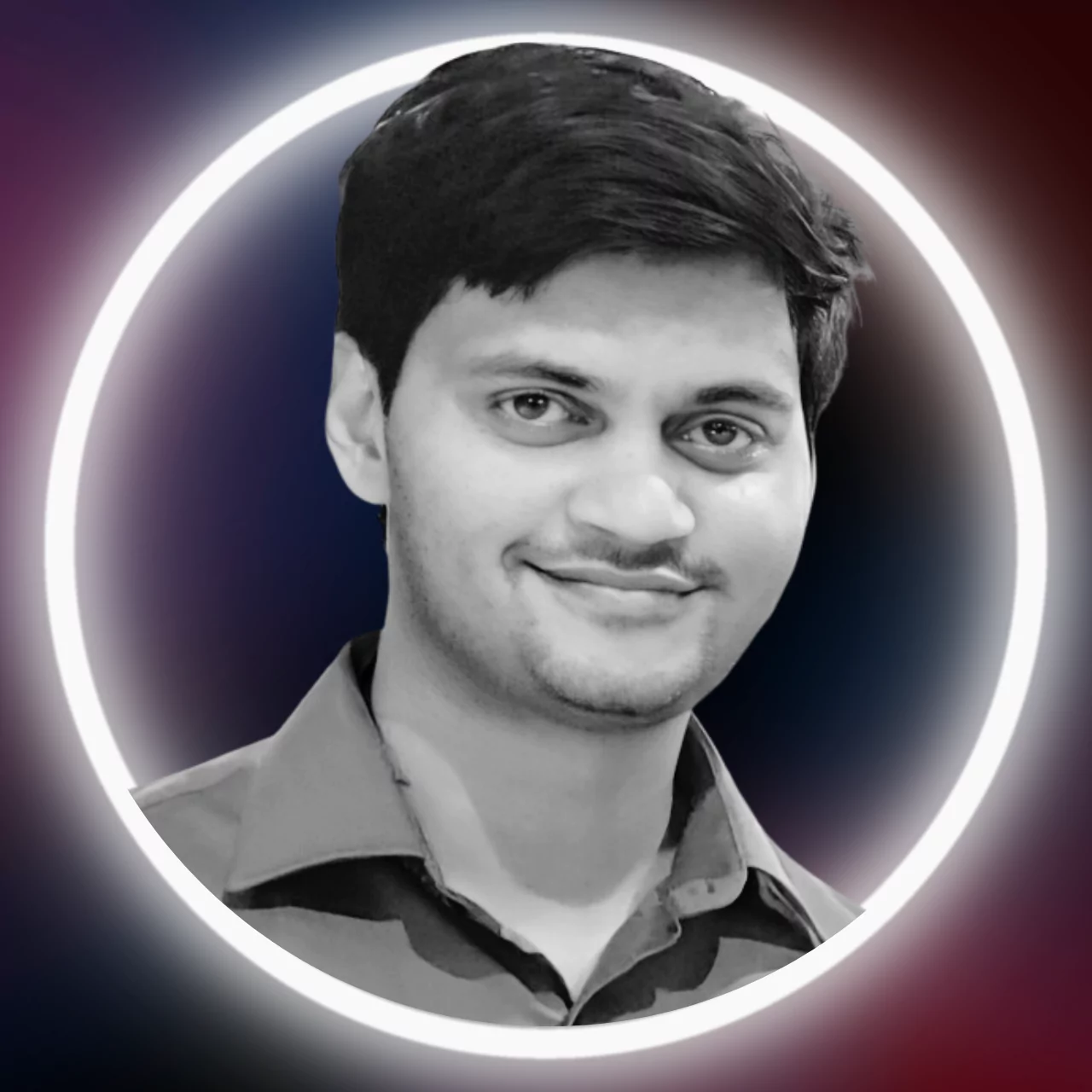 Sumeet is a Certified Financial Education Instructor℠ (CFEI®) and founder of MoneyFromSideHustle. He is an experienced side hustler who replaced his full-time income with side hustles. His work has been quoted on major finance websites like CNBC, Yahoo! Finance, GOBankingRates, MSN, Nasdaq, AOL, and more. He has helped thousands of people find side hustles and is here to help you find your extra source of income. More about him.