This post may contain affiliate links from which I may earn a commission without any cost to you. Read our policy for details.
Do you want to earn some additional money? You might be thinking about becoming a DoorDash driver, one of the leading food delivery platforms in the US, Canada, Australia, and Newzealand.
Being a DoorDash driver lets you set your own schedule, pick the orders you want, and get tips from pleased customers. It's an excellent way to make money on the side.
But here's the snag: you might find yourself on the DoorDash waitlist when trying to become a Dasher.
What does this mean? If you're on the doordash driver waitlist, DoorDash is not accepting new drivers in your zip code at the time, and you must wait for your turn.
This can be really disheartening if you're eager to start making money with DoorDash.
Are you curious about how to get around DoorDash waitlist, or how long does DoorDash waitlist take? Wondering if there are ways to bypass the DoorDash waitlist?
In this article, I'll cover these questions and offer some helpful steps to get you dashing in no time.
Understanding the DoorDash Waitlist
The DoorDash waitlist is something the company uses to manage drivers in a particular market.
DoorDash's aim is to provide a pleasant experience for both drivers and customers by ensuring the right balance of supply and demand. DoorDash must balance customer orders with the number of drivers ready to deliver them.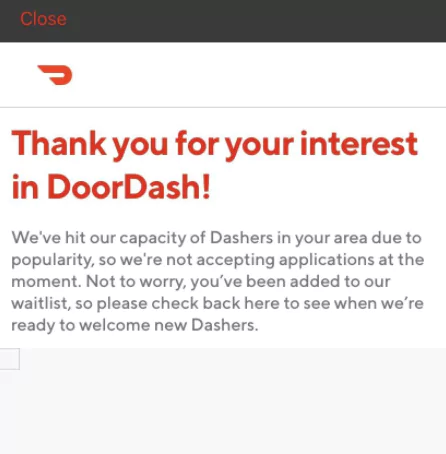 There are two main reasons you might find yourself on the DoorDash waiting list:
Market Availability: If DoorDash isn't operating in your location, you might end up on the doordash waitlist. This is more common in very rural areas or new cities where DoorDash hasn't started yet. You must wait for DoorDash to make your zip code available.
Market Oversaturation: The doordash wait list might include you if there are too many drivers in your area, and DoorDash doesn't need more at the moment. This often happens in big cities where there's a lot of competition. In this case, you must wait until the demand increases or some drivers become inactive.
How long you remain on the doordash waitlist depends on these factors. Some drivers might get off the DoorDash waitlist within days or weeks, while others may wait months or even years.
Though there's no definite answer to how to get off DoorDash waitlist quickly, but there are a few things you can do.
Here are some comments of Dashers from different areas.
Related: DoorDash hacks and tips to make more money!
How Long is DoorDash Waitlist
The time it takes to move off the DoorDash waitlist is not standardized. Various factors contribute to this, particularly the demand for drivers in each specific market.
While large cities might see a shorter waitlist time of 3-5 days due to high turnover and demand, rural areas and smaller cities might face longer waits due to longer processing times.
Though rare, some drivers have reported waiting up to a year.
What's crucial to remember is that the waitlist is always changing. As some drivers find alternate work and remain on the waitlist, DoorDash continues to keep them on list and contact them when their turn arrives. If they decline, newer drivers are pushed closer to the top.
Want to check your DoorDash waitlist status? Here are ways to track your DoorDash waitlist status:
Verify that your application is complete by visiting doordash.com/dash.
Monitor your background check status, which usually takes 5-7 days through Checkr, a third-party agency. If there's a delay, U.S. residents can check their status online, while Canadians need to email [email protected].
Regularly check your emails for any additional information DoorDash might need from you.
Related: How much money you can make with DoorDash!
What Other Dashers Are Saying About DoorDash Waitlist
Getting stuck in DoorDash waitlist is a common problem and many aspiring Dashers face it. There are numerous Reddit threads where people have shared their experience about DoorDash waitlist.
From the experience of many people it seems like waitlist varies as per location. At a few places, Dashers gets approved in a day or two while at some other places it may take months.
Here is what some users are saying:
"I just signed up yesterday and this morning was completely accepted. They accepted photo verification yesterday and overnight completed background check. However I could easily see how background check could take days to possibly weeks." – Big-Invite5808
"I waited over a year for mine" – vhalley10
"There's a wait in some areas? Pick a different area then. I got accepted in like… 15 minutes." – MajorDamageWR
"I've been on the waitlist for 2 years." – epresentativeJumpy5
A user suggest he was waitlisted but when he applied fresh with new account with a referral from friend, he was approved quickly. So, that is something you can try to do to get past the DoorDash waitlist.
A few users suggest applying with a fresh account with a new email and you might bypass the waitlist.
Looking at all these discussions, it is clear DoorDash waitlist is unpredictable and you can't assume if you will be waitlisted or not. Though according to some DoorDash tips a few markets have higher demand and there is less chances of getting stuck in DoorDash waitlist.
There is nothing much you can do if you got waitlisted other than trying with new email account and trying to apply with a less competitive DoorDash zip.
Keep checking every week, especially on Monday and Tuesday to find your status as they update their lists on these days.
Here is a YouTube video of a Dasher expert explains his theory on why there is waitlist.
For more reading: Best time to DoorDash for highest earnings!
Steps to Take When You're on the DoorDash Waitlist
If you got stuck on the DoorDash driver waitlist, it doesn't mean your option of delivering food and making extra money has to end. Here's what you can do to increase your chances of getting off the doordash waiting list:
Evaluate Your Application If you're on the doordash waitlist, start by looking over the details of your application. Check the name, address, phone number, email, driver's license, vehicle information, and background check consent.
Look for any mistakes that might have landed you on the doordash waitlist, and correct them if necessary.
Check your email and phone for any updates on how long does doordash waitlist take or if any other status changes.
Change Your Zip Code or Sign Up in Another Market Depending on where you live, you might get around the doordash waitlist by applying with a different zip code if the doordash zip code available in another market is an option for you.
It's not a surefire way to bypass the doordash waitlist, but if you're set on DoorDash, it's worth a try. Just remember, driving in another city might cost more in fuel. But you can always drive in your preferred location, if Dash Now option is available there.
Plus you can request for change of home location after a few months and that way you don't have to wait months in DoorDash waitlist.
These steps could help you learn how to get off DoorDash waitlist and start delivering with DoorDash. Keep in mind that figuring out how to bypass doordash waitlist might not be simple, but with some luck and planning, it's possible!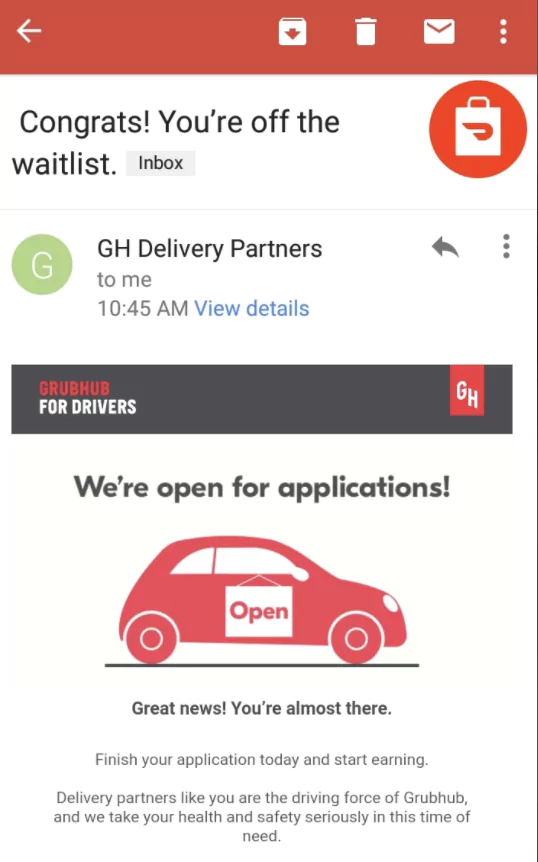 Other Options If You Are On DoorDash Waitlist
The good news is that being on the DoorDash driver waitlist doesn't mean you have to stop pursuing your dream of making money with side gigs using your vehicle.
There are other options you can try while you wait for DoorDash to accept you. Here are some of them:
Explore Other Delivery Apps
DoorDash isn't the only game in town. There are various other food delivery apps that you can use to connect with customers, restaurants, and make deliveries.
Other Gig Economy Apps
While on the Doordash waiting list, you might want to explore other gig economy apps that match your skills or interests.
TaskRabbit: Whether it's assembling furniture or cleaning, TaskRabbit connects you to people who need help with various tasks. On apps like TaskRabbit, you can set your rates, schedule, and choose tasks you like.
Fiverr: If you have creative skills like graphic design or writing, Fiverr lets you offer your services online. Set your prices and create gigs that suit you.
Rover: For pet lovers, Rover offers a chance to provide pet care services, such as dog walking or sitting. Customize your rates and choose the pets you prefer.
While waiting for a DoorDash zip code to become available or to get off the DoorDash waitlist, explore these other options. You'll find plenty of opportunities to earn money on your own schedule.
All you need is a smartphone, a vehicle (or a bike), and a readiness to work hard and provide great service.
Whether you're curious about how to bypass the DoorDash waitlist or just looking to make extra cash, these options can keep you moving forward.
For reading: How to make $500 quickly!
Tips to Avoid the DoorDash Driver Waitlist in the First Place
DoorDash is a popular way to earn money by delivering food in places like the US, Canada, Australia, and New Zealand.
But sometimes, when you try to sign up to be a DoorDash driver, you might hit a problem: the DoorDash waitlist.
Being on DoorDash waiting list can be a pain and slow down your chance to earn money.
So, how can you get around the DoorDash waitlist or even avoid it in the first place? Here's how to increase your odds of getting approved as a DoorDash driver without any delay.
Have the Right Paperwork Ready
The first step to avoid the DoorDash driver waitlist is having the right paperwork. Before you apply, you need to have:
A valid driver's license
Valid car insurance
A social security number (if you're in the US)
You'll also need to say yes to a background check to make sure you're who you say you are, and that you've got a good driving record. This check can take a few days, so get your papers in early.
If anything's wrong or missing, your application might be slowed down or turned down. So double-check everything to make sure it's right and current.
Know What DoorDash Wants
Another way to get off the DoorDash waitlist is knowing what they want from their drivers. This might change based on where you are and what you drive, but usually, you'll need to:
Be 18 years old or older
Have a car, scooter, bike, or e-bike (in some places)
Have a good driving record without serious problems in the past seven years
Have an iPhone or Android phone that can run the DoorDash app
If you don't meet these needs, you might not be able to be a DoorDash driver. So, do your research on the doordash zip code available and make sure you're playing by the rules.
Keep a Clean Driving Record and Follow the Rules
A big reason people end up on the doordash waiting list is their driving record. DoorDash wants safe, trustworthy drivers. They'll look at your driving history.
If you have serious issues on your record like DUIs, reckless driving, or too many speeding tickets, you might not pass the check or might end up on the DoorDash waitlist. Even more than three small problems in last one year could hurt your chances.
So, keep a good driving record and follow all the other rules DoorDash sets, like wearing a mask and keeping your vehicle clean.
By doing these things, you can boost your chance of bypassing the DoorDash waitlist and start delivering right away.
But if you do end up on the waitlist, don't worry. You can always try elsewhere, wait for new chances, or look at other ways to make money with your vehicle, such as Uber Eats, Postmates, or Instacart.
Related: How to start DoorDashing for the first time!
Final Words on DoorDash Waitlist
Navigating the DoorDash waitlist may seem challenging, but understanding the process and taking proactive steps can make a difference.
Whether you're wondering how long the DoorDash waitlist takes, how to get around the DoorDash waitlist, or simply checking if your DoorDash zip code is available, the key is to stay informed, patient, and persistent.
Reach out to DoorDash support if needed and keep an eye on your email for updates.
Waitlist isn't permanent, and with the right approach, you could be on your way to starting your dashing adventure sooner than expected.
Meanwhile you can look for other earning avenues like gig economy apps to make extra cash.
FAQs
How to Remove Your Name from the DoorDash Waitlist
If DoorDash driving no longer intrigues you and you want off the waitlist, there are several options. You can request account deactivation through DoorDash, ending your waitlist status but you will require a new application if reapplying. Alternatively, you can just ignore the waitlist altogether, which won't impact other job pursuits or delivery services involvement.
Why is it taking so long to get approved for DoorDash?
The DoorDash driver waitlist can take a while to clear. It requires verifying your identity, driving record, criminal history, and insurance, which is done by a third-party company. This process can take from a few days to a few weeks. So, how long does DoorDash waitlist take? It depends on the speed of the third-party company handling the background check. You can hasten this by providing complete information.
How do you beat DoorDash waitlist?
There is no direct way to beat the DoorDash waitlist. But if your DoorDash zip code is not available, try applying to a nearby market. It might have a better chance of acceptance. If you get accepted, you can Dash at any area by Dash now option. You can later request for change in home address after a few months.
Does DoorDash reject drivers?
Yes, DoorDash can reject drivers for reasons like failing the background check or providing false information. If you are rejected, you'll receive an email explaining why and whether you can reapply.
How Long Is The Normal Onboarding Process?
The normal onboarding process involves these steps:
Signing up online: Just a few minutes to fill out a form.
Completing the background check: A few days to a few weeks, depending on the third-party company handling it.
Activating your account: A few minutes to log in and review documents.
Picking up your starter kit: A few days to a few weeks, either from a local office or by mail.
How Do You Check Your DoorDash Waitlist Status?
DoorDash does not maintain a public waitlist, so you can not check where you stand in the waitlist. When you clear the DoorDash waitlist, you will get a email for the same.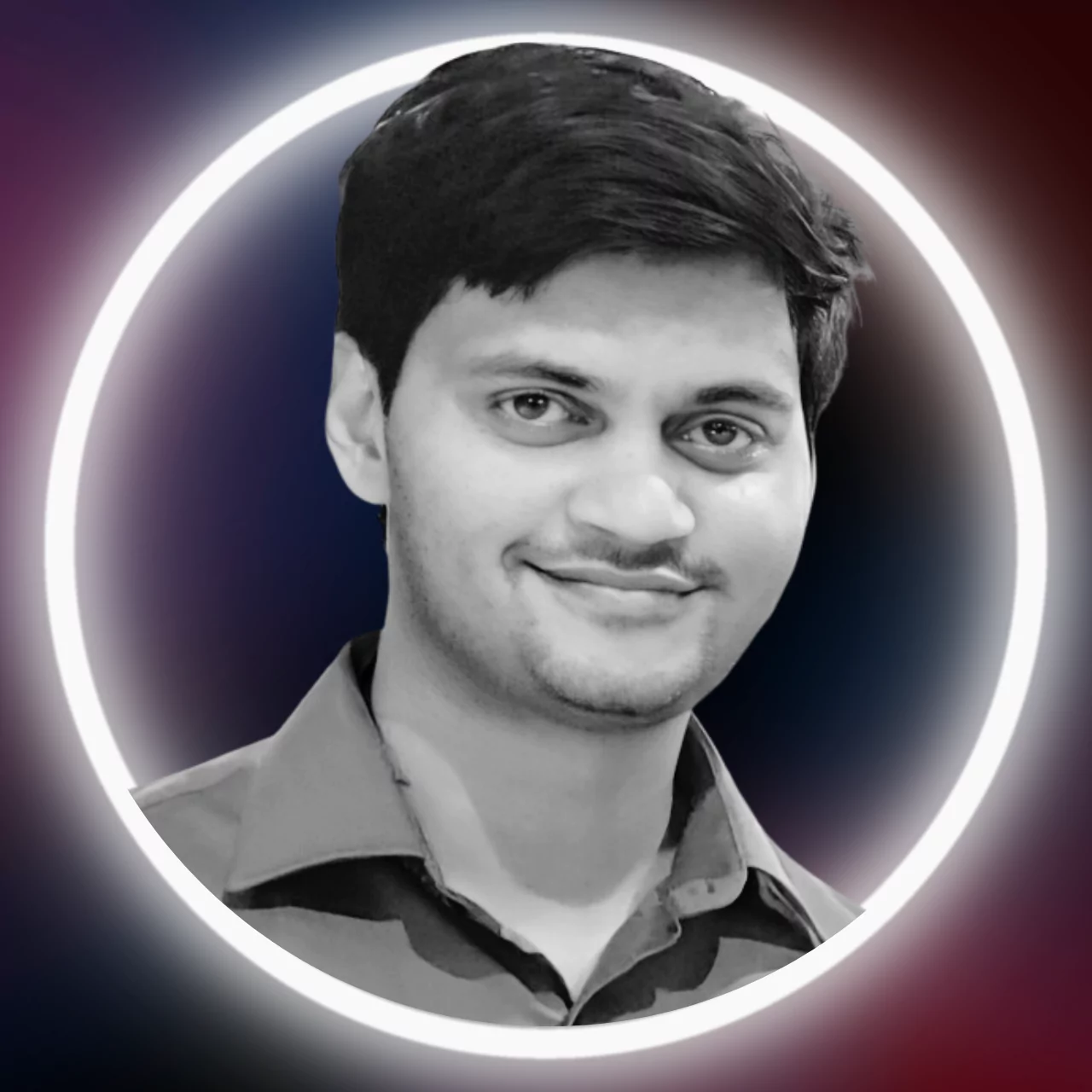 Sumeet is a Certified Financial Education Instructor℠ (CFEI®) and founder of MoneyFromSideHustle. He is an experienced side hustler who replaced his full-time income with side hustles. His work has been quoted on major finance websites like CNBC, Yahoo! Finance, GOBankingRates, CEOBlogNation, SideHustleNation, and more. He has helped thousands of people find side hustles and is here to help you find your extra source of income. More about him.