This post may contain affiliate links from which I may earn a commission without any cost to you. Read our policy for details.
Are looking for a way to make extra money? You may be interested in learning how to start dashing with DoorDash and what is the first step to becoming a dasher.
DoorDash is a top online food delivery service that gets meals from local restaurants to hungry folks at their doorsteps. You can work as a Dasher, choosing when and where you want to work, and earn cash by delivering fresh food.
In 2023, food delivery is a big deal. More people like ordering food online because it's easy and offers lots of choices.
The U.S. online food delivery market is expected to grow to $42.6 billion by 2027. DoorDash is a big player, holding over 60 percent of the market in the U.S., making it a favorite for both customers and restaurants.
So, how to work with DoorDash? How to apply for DoorDash? How to do DoorDash for the first time? This article has all the answers.
Getting Started: How to Start Dashing
With DoorDash, you get to choose when you work and how you get around, like using a car or bike. You get paid for it. But how to DoorDash for the first time? Here is how:
How to Sign Up for DoorDash: Dasher Sign Up
Want to know how to start DoorDashing? First step to becoming a dasher is to sign up at their website with basic details like name, email, phone number, birth date, driver's license number, and Social Security number (for U.S. residents only). Also, a photo of you and your driver's license.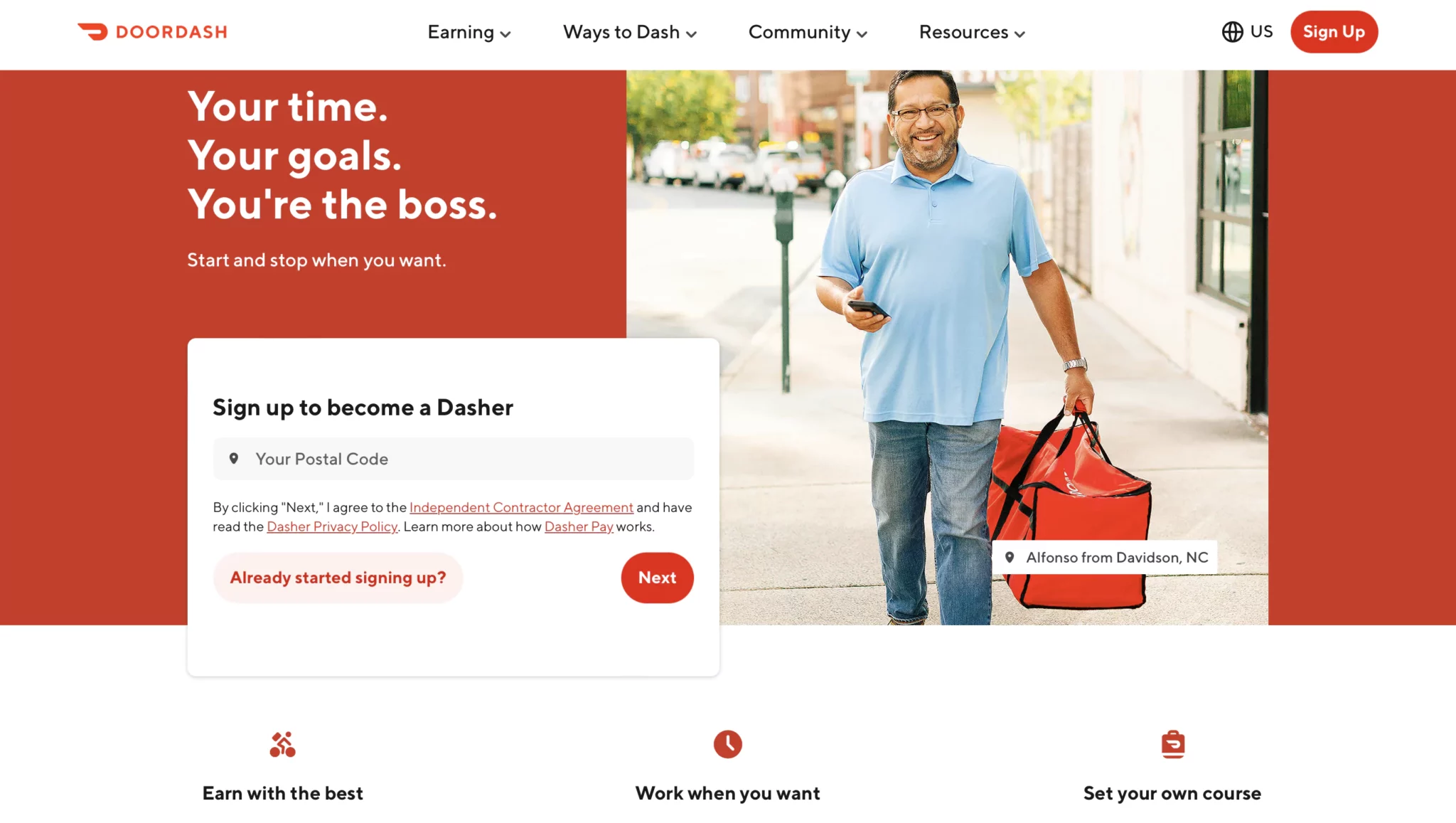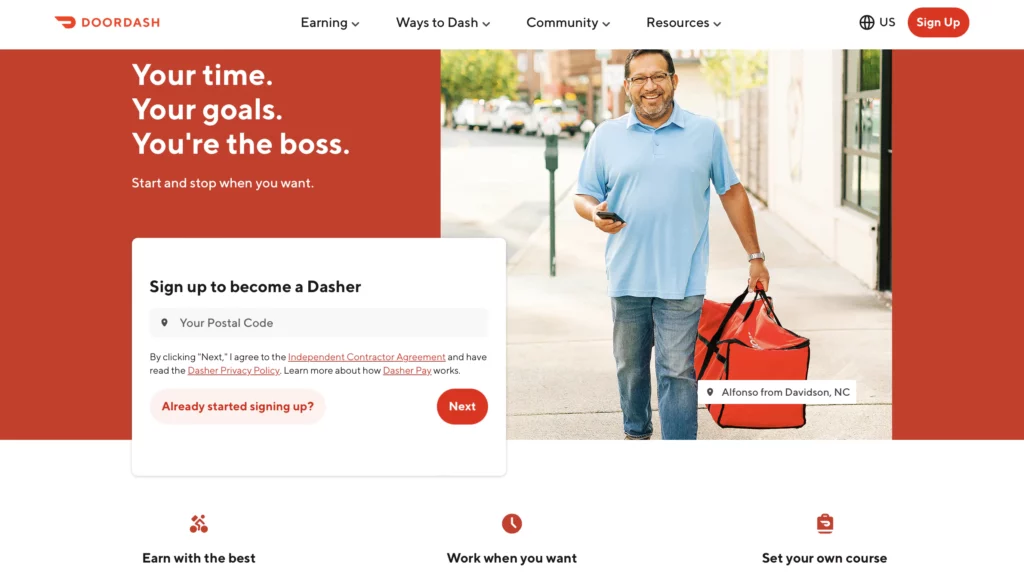 Here's what you need:
Be 18 or older.
Able to work in the US, Canada, or Australia.
Have a valid driving license.
Insurance for your vehicle.
A clean driving record.
Pass a background check.
You'll get an email to activate your account and a welcome kit in the mail.
Welcome kit has a red card, a delivery bag, and a driver's manual. The red card is for paying at some restaurants or grocery stores for some orders. The bag keeps food warm.
Things You Need to Start Dashing
You need some stuff to start dashing:
A smartphone or tablet for the Dasher app.
A vehicle like a car, scooter, or bike (in some cities). Make sure it's insured and follows the local traffic laws.
How to Get Started with DoorDash App
Download the Dasher app on your smartphone or tablet. This is how you do DoorDash. You'll find orders, find your way, see your money, and plan your time.
Here's what's in the Dasher app:
Dash Now: Start working right away in busy areas.
Schedule: Plan your time to work.
Orders: See all about the orders you get.
Navigation: Find the way to the restaurant and the customer.
Earnings: See your money for each dash.
Account: Change your info, settings, and get help.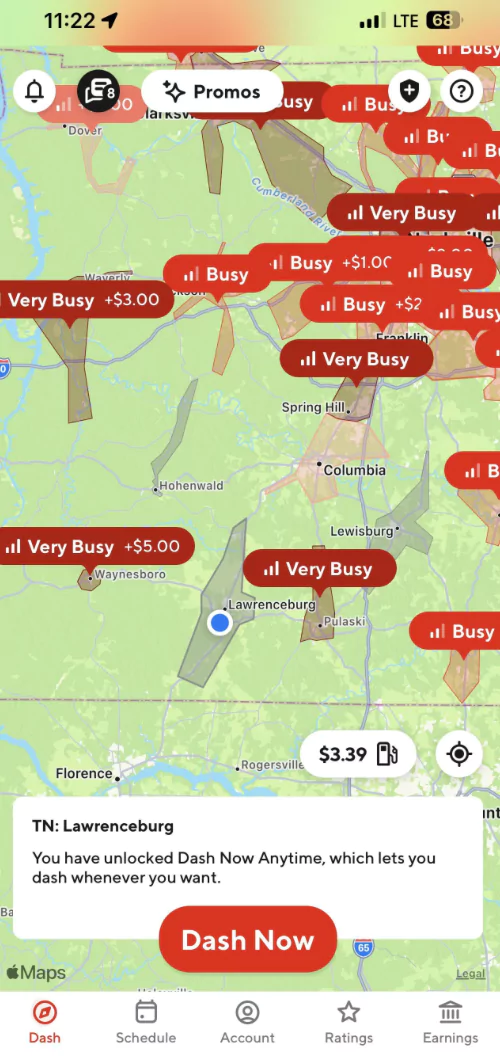 How to Do DoorDash for the First Time: Orientation and Training
The last step in DoorDash driver sign up is learning how to doordash. You can do this online or in person.
Online: Watch videos, read, and take quizzes on the DoorDash site. You can learn at your own speed.
In-Person: Go to a DoorDash office in a city near you. You can meet other Dashers and learn by doing.
You'll learn how to:
Plan shifts and start dashing.
Take or not take orders.
Get food from restaurants.
Bring food to customers.
Deal with different situations.
Make more money with tips and other extras.
See your money and ratings.
Get help when you need it.
Becoming a DoorDash driver is a great way to make money delivering food. It's simple and fun. You just need to meet the rules, make an account, get the right stuff, get the Dasher app, and learn how to do it.
Then you can do your DoorDash first delivery and enjoy working as a DoorDash driver. If you need more info on how to apply for DoorDash, just visit their website, and you'll be on your way to your first time doordashing!
Setting Up Your Profile to Start Dashing with DoorDash
Here's how you can set up your profile to make your first time DoorDashing smooth:
Profile Picture for Dasher Sign Up
Your photo is what people see first. It helps them know you when you come to pick up or deliver food. Here's how to doordash with the right picture:
Pick a new photo that looks like you.
Dress nice. Don't wear sunglasses or hats.
Smile and look friendly.
Use a simple background with good light.
Make sure the photo isn't blurry.
How to Get Started with DoorDash Payments
To get money for your deliveries, you need to tell DoorDash how to pay you. You can choose direct deposit every week or DasherDirect for daily payments. Here's how to work doordash payments:
Go to Earnings in the app.
Tap the bank icon.
Tap Add Bank Account or link your DasherDirect card.
Put in your bank details.
Check your details and save.
Vehicle Requirements
You can use different cars, trucks, scooters, or bicycles to deliver. You need to tell DoorDash what you use and update it if you change vehicles. Here's how:
Go to Account in the app.
Tap on Vehicle.
Choose your vehicle type and put in details.
Save your changes.
Insurance for Doordash Driver
If you use a car, motorcycle, or scooter, you need insurance. You also need a driver's license and a good driving record. DoorDash has insurance that covers up to $1 million if something bad happens while delivering.
Background Check
Before your Doordash first delivery, you must pass a background check. This looks at your identity and if you have broken the law. You need to:
Give your full name, birth date, Social Security number, and address.
Say yes to the background check and look at the forms.
Put in your information and wait up to 10 days.
You can check how it's going by logging in to the Checkr's website (3rd party verification agency). If you have problems, you can ask Checkr for help.
Now you know how to order DoorDash for the first time as a Dasher and how to drive for DoorDash. Follow these steps, and you'll be ready to start dashing with DoorDash.
First Time Dashing
Dashing means delivering food from restaurants to customers with DoorDash. As a dasher, you pick your own hours and where you want to work. You get paid every week and can even earn tips and bonuses.
You already already know all the steps to join the platform and once you are verified after background check, you are ready to go. Next step is getting to the job.
Accepting an Order
Ready to dash? You need to schedule your dash in busy areas to secure a spot for working or in some areas there will be option to Dash now.
DoorDash is also offering Dash by hour option in many cities, where you will get paid by an hour and not an order. A few people in slow markets find this option worth it while most report it to be not good enough.
Once you have decided your preferred options, here's how to work DoorDash:
Open the app, pick a zone (an area with lots of orders), and tap Dash.
Hear a sound? That's a new order. You have 40 seconds to accept or decline.
See the restaurant's name, distances, and what you'll earn. Check the order and any special instructions.
Tap Accept Order if you want it or Decline Order if you don't.
Picking Up Food
Once you accept the order, you will get all the instructions like restaurant name and directions.
Drive to the restaurant.
Park safely. Take your red card and hot bag inside.
Ask for your order, and show the app or tell them your name.
Check the food matches the app, then swipe right.
Got problems like missing or wrong items? Call customer support.
Put the food in your hot bag, and make sure it stays upright.
Delivering to Customer
You've picked up the food, so now it's time for your doordash first delivery:
Drive to the customer. Use the app for directions.
Arrived? Swipe right in the app.
Follow the delivery instructions. Contactless means leaving it at the door. Hand it to me means giving it to the person.
Unsure about delivery or address? Text or call the customer.
Take a picture if it's contactless, then swipe right again.
See your earnings, including tips and bonuses.
Rate the customer and restaurant, and leave feedback if needed.
Congratulations, that's how to drive for doordash and complete your first delivery. You can accept more orders or end your dash and cash out.
Now you know how to get started with doordash and how to order doordash for the first time as a driver.
Tips for Succeeding in DoorDashing
Are you thinking about how to start doordashing? Being a food delivery driver, or a "dasher," is both fun and challenging. You can enjoy freedom and make extra money. But, there are difficulties too. Here's DoorDash tips on how to succeed.
Being Efficient
Understanding how to Dash efficiently is essential for success. If you want to start dashing, you need to be both fast and meticulous in your work.
Familiarizing yourself with the DoorDash app helps streamline your workflow, enabling you to accept and complete as many orders as possible without errors.
When you're first time DoorDashing, don't worry too much about pay in the beginning. Focus on learning how to work with DoorDash and improving your efficiency.
Planning Routes
Planning routes is vital if you're thinking about how to start DoorDashing.
Using a tool or DoorDash app that helps you find the best roads will save you time, gas, and money.
This approach ensures your DoorDash first delivery and all subsequent deliveries are on time and cost-effective.
Proper planning makes your first time dashing smoother and more profitable.
Multitasking
If you want to know how to work Doordash to the fullest, mastering multitasking is crucial.
Checking your phone for new orders, confirming pickups and drop-offs, and communicating with customers and restaurants are essential skills.
Using voice commands ensures safety as you navigate your route.
Being adept at multitasking makes your transition into how to doordash for the first time easier and more successful.
Giving Good Customer Service
If you want to learn how to start dashing with a positive impression, focus on good customer service. Smile, be polite, and always say thank you.
Many Dashers also report getting better tips by sending DoorDash memes like food is coming or you are waiting for restaurants.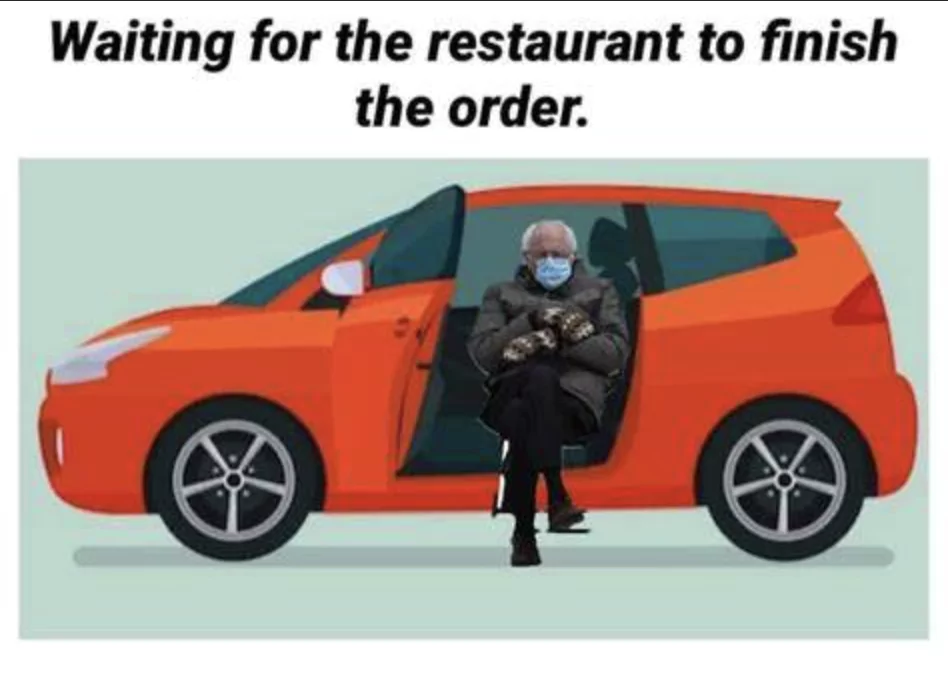 Apologize if there's a delay and fix problems like missing or wrong food quickly. Don't attempt double-batches when you first start, as it may lead to confusion.
This approach to customer service can increase your tips and high ratings during your doordash first delivery and beyond.
Maximizing Earnings and Bonuses
When considering how to get started with Doordash, pay attention to maximizing earnings and bonuses.
Work during peak times like lunch, dinner, and weekends to get more orders and tips. Learn the best DoorDash times and take advantage of special offers and rewards for many deliveries.
Be cautious about using Fast Pay too much as you will get $1.99 less every time. These strategies can help you make the most money when you start dashing.
Common Mistakes and How to Avoid Them
But, like anything else, there can be issues. Here's what you should know if you want to learn how to do DoorDash or are doing your DoorDash first delivery.
Late Deliveries
Customers hate waiting for food, so avoid late deliveries when learning how to work with Doordash.
Use a reliable app to find the best way and avoid traffic, check addresses before leaving, and communicate with the customer if you're late.
Incorrect Orders
Incorrect orders can frustrate customers, so learn how to avoid this when you're learning how to work Doordash.
Check the order details, use quality bags to keep the food fresh, and confirm the correct address.
These practices can help you whether you're considering how to apply for Doordash or already doing your Doordash first delivery.
Vehicle Maintenance
A well-maintained vehicle is key to how to drive for Doordash successfully.
Regularly inspect your car, keep it clean, follow the manufacturer's instructions, and have emergency tools like a spare tire. Proper vehicle care ensures reliability and safety as you learn how to doordash.
By following these comprehensive tips and avoiding common mistakes, you can transform your doordash driver sign up into a thriving business.
Whether you're considering how to apply for Doordash or you're already dashing, these DoorDash tips will help you succeed.
DoorDash Community and Support
DoorDash is a well-known food delivery service that helps people get food from local restaurants and stores. You might be a customer, someone who delivers for DoorDash (Dasher), or a business owner.
No matter who you are, you might have questions about how to work with DoorDash, how to start doordashing, or how to order DoorDash for the first time.
Join the DoorDash Community Forums
Want to talk to others who use DoorDash? Join the community forums like Reddit or Quora.
These online spaces let you ask questions, share advice, and chat. You can find forums for customers, Dashers, and business owners.
Topics might include how to do DoorDash, dasher sign up, account help, payments, and more. The forums are great for learning and making friends. You just sign in and agree to the rules.
DoorDash Support Services
Need more help? DoorDash has support services like a help desk, FAQs, and contact options.
The help desk has guides on things like how to apply for DoorDash or how to drive for DoorDash. FAQs give quick answers to common questions.
You can also chat or call DoorDash support 24/7 if you have problems with things like your first time doordashing or doordash first delivery.
These services are there to help you with any issues.
For reading: How to make $50 fast!
Final Words on Starting DoorDashing Gig
Starting DoorDash as a side hustle is simple and accessible. The first step to becoming a dasher is to sign up on the app. When you get approved ready your vehicle to start delivering.
Plan your schedule by researching the peak times in your area. More orders during these times mean more money.
Stay organized and be punctual as happy customers often tip more. Know your area well, or use a reliable GPS.
In short, this is a flexible way to earn where you control your hours. More hours usually mean more earnings, but, balance it with your life. Don't let it overtake other commitments.
Give it a try. You might find it fits well with your lifestyle and your financial goals.
Related Readings:
FAQs
How to Do DoorDash for the First Time?
To do DoorDash for the first time, you need to sign up as a Dasher on the DoorDash website or app. It's the first step to start dashing. During the dasher sign up, you'll provide your name, email, phone number, and driver's license. There's also a background check and you'll upload a photo of yourself.
After you complete the sign-up process, you'll receive an activation kit in the mail, which includes a red card, a hot bag, and an orientation manual. You'll learn how to do DoorDash by watching online videos about how to work with DoorDash.
Once you activate your red card and set up your bank info, you're ready to do DoorDash for the first time. You can choose your schedule and start dashing by accepting orders from the app. You'll earn money for each delivery, plus tips and bonuses.
How Do I Pause A Dash?
If you want to take a break while dashing, you can pause your Dash. In the DoorDash app, there's a button that says 'Pause'. Just tap it, and you'll stop getting new orders for a while. You can then resume when you're ready to start dashing again.
How Do I End My Dash?
When you're done for the day and want to stop dashing, you go to the DoorDash app. There's an 'End Dash' button. Tap it, and your Dash will end. You won't get any more orders until you choose to start dashing again.
How Do I Schedule Dashes In Advance?
Scheduling dashes in advance helps you plan your work. In the DoorDash app, there's a 'Schedule' option. Tap it, and you can see the available time slots for dashing. Pick the ones that fit your schedule, and you'll be set to dash at those times.
How Much Do DoorDash Beginners Make?
The money you make with DoorDash as a beginner depends on things like where you are, when you work, and how many orders you complete. According to DoorDash, Dashers can earn up to $25 an hour on average. But that doesn't include things like gas, fixing your car, taxes, and insurance.
You can make more by working during busy times, taking special offers, and giving great service.
How Easy is It to Start Dashing?
Starting to work with DoorDash is pretty easy if you're at least 18, have a driver's license, a smartphone with internet, and a car, bike, scooter, or motorcycle. You also need to pass a background check.
If you meet these rules, you can do the DoorDash driver sign up online or through the app and start delivering food in your area. Even introverts can do this job as there is not much interactions required for the gig.
You can decide when you want to work, and you can watch your money and ratings on the app. They pay you every week or every day.
What Are Some Good DoorDash Alternatives?
If you're looking for other ways to do deliveries like DoorDash, there are several alternatives. Some popular ones include Uber Eats, Grubhub, Postmates, and Instacart.
These services work much like DoorDash, where you can sign up, start delivering food. They might have different rules or offers, so it's good to check each one to see which fits best for you.
If you don't want to do food delivery there are still many gig economy apps like Rover that can be good option for you.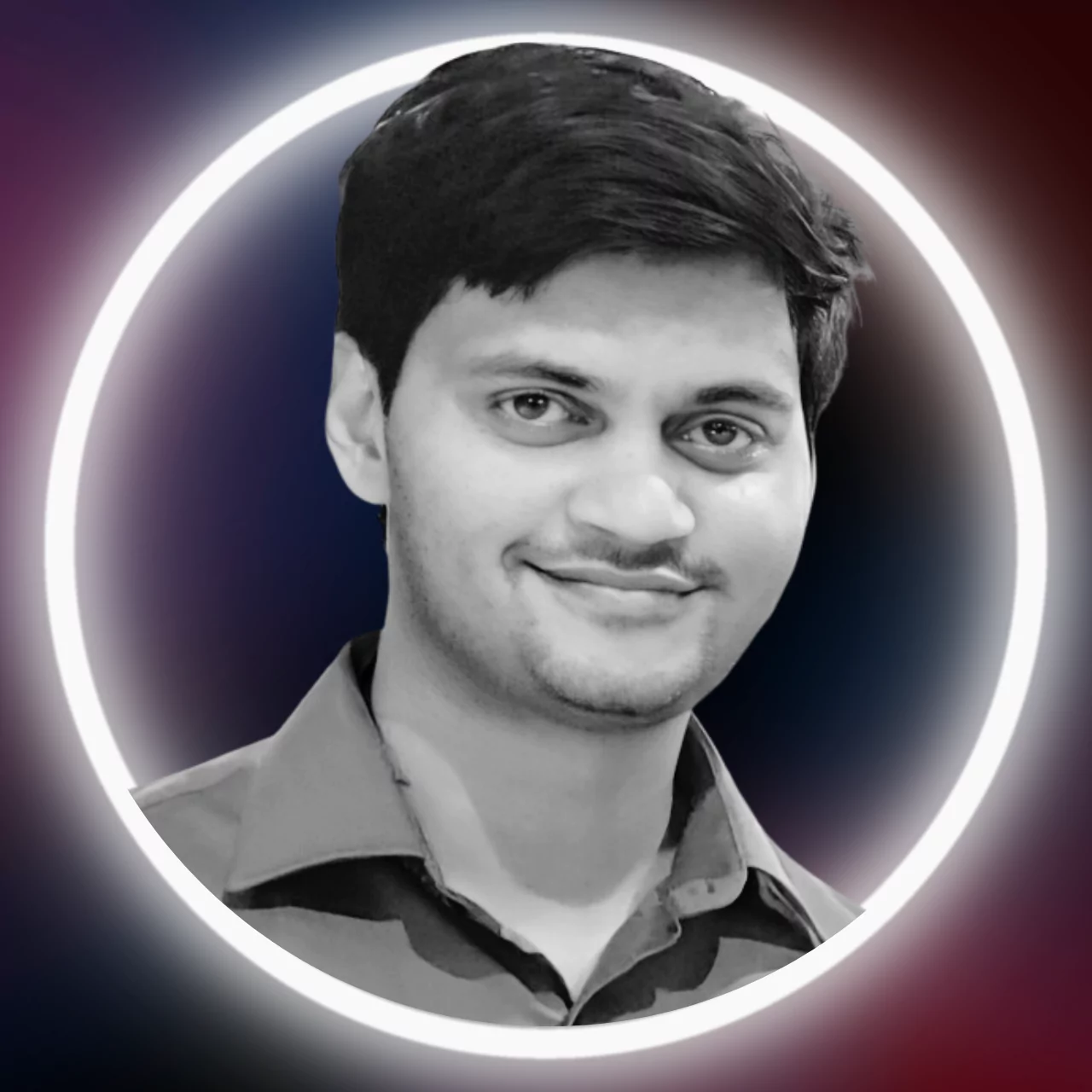 Sumeet is a Certified Financial Education Instructor℠ (CFEI®) and founder of MoneyFromSideHustle. He is an experienced side hustler who replaced his full-time income with side hustles. His work has been quoted on major finance websites like CNBC, Yahoo! Finance, GOBankingRates, CEOBlogNation, SideHustleNation, and more. He has helped thousands of people find side hustles and is here to help you find your extra source of income. More about him.