This post may contain affiliate links from which I may earn a commission without any cost to you. Read our policy for details.
In an ideal world, everyone should be doing a job that they love. But we often pursue what we love as hobbies and do something else as a job.
What if you can make money from your hobbies? Wouldn't that be a perfect world?
The answer to your question, can your favorite hobby really makes you money, is Yes.
It would be so nice if you could wake up all excited about the work you are going to do in the day.
You can actually find profitable hobbies to make money in boost your finances.
Now you can make money from your hobbies of playing games, making videos, or baking. You just need to figure out how.
Here in this article, I will show you which of your hobbies can be turned into cash and how.
So let's get started.
Top Hobbies That Make Money
Making money through your hobbies is a fun way to make money.
But let's be clear that not all hobbies are profitable. A few hobbies have more potential to make money than others and the ones listed here have already been proven for their money-making potential.
1. Playing Games For Money
Many of us play mobile games in our free time. I rather feel guilty many times for wasting my time on these online games.
But now you can make money playing these games. You can either play free games to win rewards like PayPal cash or gift cards or you can play paid-to-play games that offer a chance or win higher prices.
The best of free to play games includes:
This is a platform to play games on Android devices and offers a variety of games for winning real-life rewards.
It is a complete get-paid-to site with many ways to make money online, including playing games for money.
You can also play games like word games, solitaires games, cards games, etc., to earn cash rewards. These games can be played for free but to win significant cash (up to $83 in a single game) require entry fees.
These are skill-based money games but be aware that you can lose your money, also. The best of them include:
This is a bingo game, but unlike traditional one, it is not based on luck but on your skills on how you can use the system to score more points than your opponent, who also get the same gameplay at the same time.
This modern game of solitaire has many fun twists to add to the excitement of players. Plus, you can win real money in each game. There is a chance to participate in tournaments to win higher pooled rewards.
If you are a video game player who spends hours and hours playing video games like Fortnite, there are many ways to make money with your gaming skills.
You can stream your gameplay on channels like Twitch and Youtube
Become a professional player by joining pro teams
Teach others how to play the game for a fees
Sell gaming guides or video courses on difficult levels
So, if you love playing games at any level, you can make money with your hobby of gaming.
Depending on the methods, you can make a lot of money, for example, a few gamers who stream on Youtube make millions, and professional gamers can make $50k to $60k every year.
On the other hand, playing a few casual games for money on your mobile can bring in a couple of hundred extra dollars every month.
---
2. Sharing Your Opinion
Do you got some opinions, you can get paid for sharing them with companies.
Market research companies pay users for surveys and feedback that can help them improve their products and services.
Such surveys are usually one of the easiest and simplest ways to make money online.
You can get registered at the companies that offer survey opportunities and make profiles, including details about yourself.
Based on your profile, they will match you with relevant surveys that you can complete for cash.
Best of survey companies that pay the highest are:
Register for all of these survey companies and stand a chance to get a maximum number of surveys.
Note: Use a separate email address for such companies, as your main email id will get cluttered.
---
3. Playing with Pets
Almost everyone loves playing with pets, if you are one of the people who enjoy spending time with these furry friends, you can get paid for that.
Pet care is a huge industry of 150 billion and growing.
There are many services you can offer to make money including:
Pet Sitting
When people are not at home, they want someone else to take care of their pets. Pet sitting jobs may include taking care of pets, like feeding them on time. You can do it at the pet owner's home, or you can take them to your home, whatever suit both parties.
Pet Walking
Walking pets is another task that many pet owners outsource, as these little animals need regular outings for playing and walking around.
Pet Grooming
Pet grooming takes a lot of effort, and not all pet owners are comfortable doing it. If you can offer grooming services, you can make good cash.
Pet Poop Collection
This is not the most appealing job on the planet, but many people do it to make cash, and they don't even think about it the way most people think. If you are one of them, you can make some regular cash in this low-competition job.
You can find these jobs in your neighborhood by asking or putting up flyers. Another way to find these jobs is by the Rover platform that connects pet owners with people like you.
Earning potential: This hobby of taking care of pets can pay you around $15 per hour. Pet groomers, especially the established ones can earn much higher.
Multiple ways to make money
Low and easy cashout options
Good (4.5 & 4.3) App store ratings
---
4. Gardening
Gardening is another hobby that many people have. You can get paid for this hobby of gardening if you can offer your services to others.
Many people needs help in their garden for a variety of things:
Planting
Tilling land
Adding fertilizers
Watering plants
Pruning plants
Removing weeds
Adding chemical
And more
You can offer all these services or a few of them, like watering plants on a daily basis.
Other than these, many people also need help with lawn mowing and leaf raking, which is required regularly in backyards. You can go around your locality and offer your services.
If you can score some clients, that becomes a regular source of income every month.
Earning potential: On average, you can make around $17 per hour with your gardening hobbies. In a few areas, you can make more, try researching in your area what others are charging and experiment a bit with your pricing.
---
5. Staying in Shape
I have a strong desire to stay in shape, but I am not motivated enough to regularly do the exercising.
If you are like me, there is now monetary motivation to stay in shape.
Yes! You can get paid to exercise and get healthy!
There are many apps, like HealthyWage, that help you bet on your health goals.
You can set your goals like loosing 5kg weight in two months and bet on that.
The app continuously monitors your progress, and if you can complete your targets, you can win your bet.
Depending on how much you bet, you can win good money.
A few other apps, like Sweatcoin, reward you for daily walking. They track each of your steps, and the more you walk more points you earn. On average, for every 1000 steps, you earn 0.95 sweatcoins. These points are convertible into real-life rewards.
Now with the help of these apps, walking can be one those those hobbies that make money.
Earning potential: You can expect to make $5 to $10 extra cash with apps that pay you to walk. This is not much, but nonetheless, it is free money you didn't have earlier.
On the other hand, betting apps like HealthyWage will earn you higher rewards depending on how tough the bet is, but there is a risk of losing money also if you lose the bet.
High earning surveys
Easy-to-use website
Many ways to earn
---
6. Helping Others with Fitness
For people who regularly hit the gym and are passionate about health can get paid for this hobby by helping others.
You can become fitness trainers for others and make money doing that.
It might include:
Helping them with exercises
Getting them motivated to work out
Planning healthy diet
You can use your expertise or knowledge you gained as a hobby to help others achieve their fitness goals.
You can offer personal training or group training depending on things like how many clients you have and how much you want to charge. This job can even be done online.
If you are finding it hard to get clients yourself, you can become a gym instructor and start making money from your favorite hobby.
Earning potential: Personal fitness trainers can easily make $22 per hour.
---
7. Music
If you love playing music, there are many ways to make money from this hobby.
The easiest of them is to teach others about the musical instrument you play. You can make an online course like Hopkins did with teaching Piano, and now makes a cool $30k per month.
Making a course can take time and effort, but if you can figure it out, you can reap the passive rewards in years to come without much effort.
Or you can take classes to teach students. Teaching one on one classes is active earning, where you will earn based on the number of hours you put in.
But it is easier to start, you can just put out the fliers and start accepting students who want to learn from you.
Another way of earning from your music is by creating music or just beats and selling them on sites like Beatstar.
Here is a video of this guy with Othellobeats account explaining how he uses Beat to make over 1k every day.
Production houses regularly buy from such places with different types of rights involved.
Regular music listeners can also make money by reviewing songs on websites like Slicethepie. You can make $5 to $10 per song review.
---
8. Dancing
Among all the hobbies that make money, dancing can be the most fun. It also works as a practice as, anyways, you need to practice your dance moves regularly.
Many people take up dancing lessons as a hobby, or they want to prepare something special for occasions like birthday parties.
Whatever you are good at, salsa, tap dance, or jazz, you can offer to teach others and get paid.
You can also join the school or dance academy as a dance teacher and get paid for what you love to do.
If you are exceptionally well at dancing, there are always talent shows going around that you can join to win big and get famous.
Earning potential: You can expect to make $24 per hour teaching dance. Expect to make less when starting as a private dance instructor.
---
9. Investing Hobbies
It might seem odd, but many people have a hobby of reading financial reports of companies and investing.
This is a hobby that pays good money in the long term.
Investing can be started at any stage, it does not matter if you have a small amount of money or a large.
Use Robo advisors like Stash to get started in investing.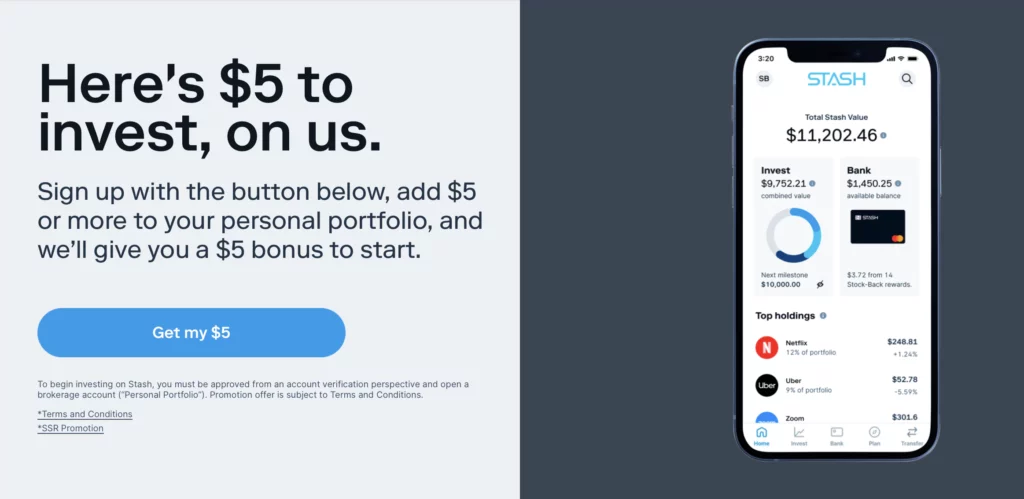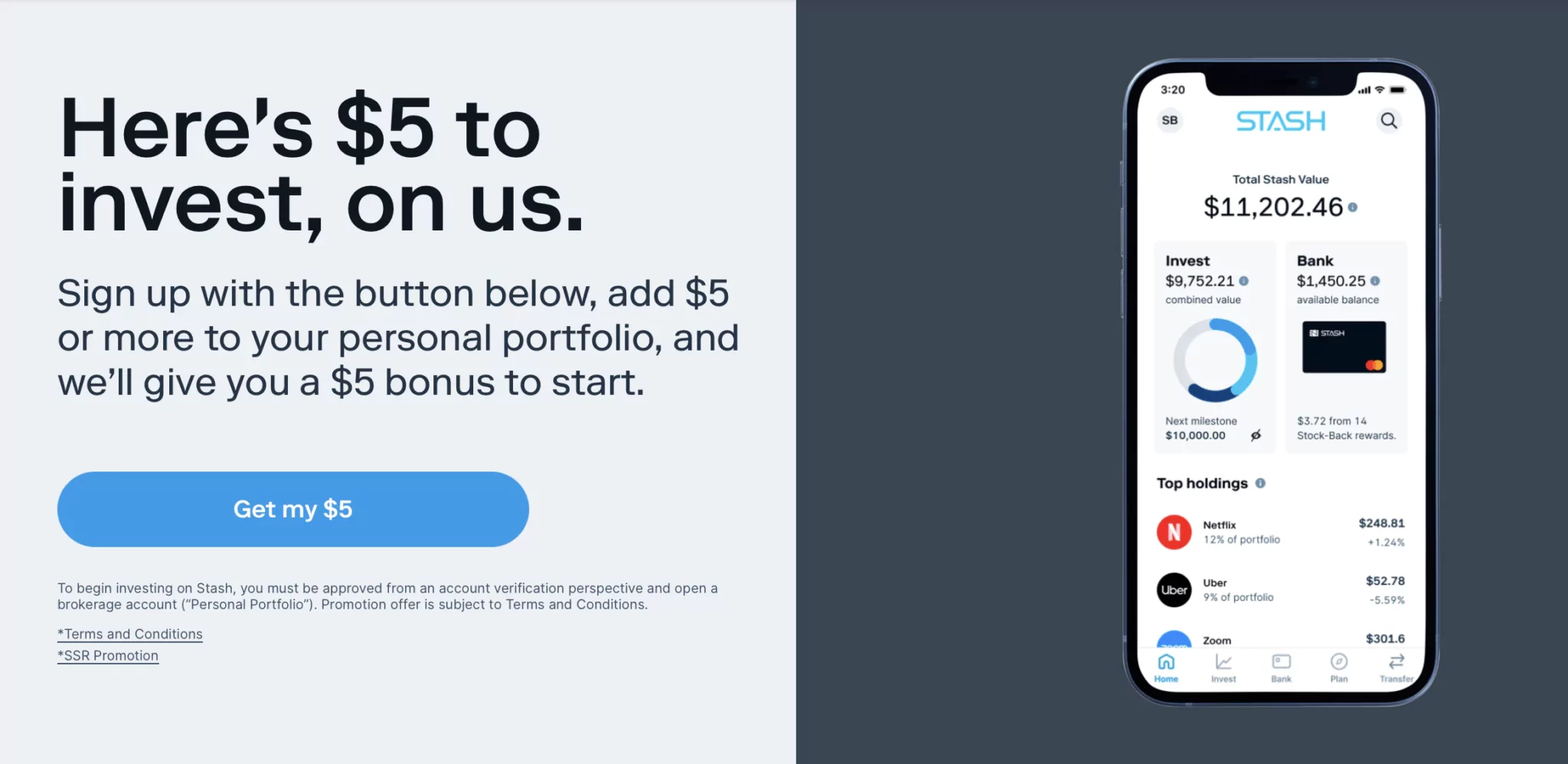 You can also use M1finace as a cheaper alternative to buying shares (even fractional).
Alternate investments in real estate and artwork can be made via Yieldstreet and Masterworks.
They help you diversify your portfolio.
---
10. Writing
For people who love writing, there are many opportunities to make money using this hobby.
You can start a blog or become a freelance writer:
Blogging
Blogging can be a fun job to make money online, as you can work in your basement using just a laptop and the internet.
Note: Blogging takes a long time to make money. You need to be prepared to work for a year without seeing any rewards.
Starting a blog is simple and can be done in a few minutes if done correctly. Deciding on the topic of the blog and what to write is more important. I have explained all these topics from my own experience in this detailed blogging guide.
Once you start getting visitors, you can monetize in a variety of ways, like displaying advertisements and affiliate marketing.
Blogging has the potential to make $1000 per month easily after one year of regular posting. A few people make over 10k or more per month from blogging.
Freelance Writing
If you are not up for blogging yet, you can just write as a hobby and make money. Freelance writing can bring in good cash if done right.
Freelance writers can specialise in different aspects of writing like:
Blogging
Copywriting
Letter writing
Publications
Legal writing
And more
Based on your interests and qualifications, you can develop your credentials in any type of writing and start promoting your work.
You can start looking for opportunities on platforms like Fiverr.
Learn more here on how to start your journey as a freelance writer.
Earning potential: Freelance writers can bring in $33 per hour with their hobby of writing.
Highest Paying Surveys
Up to $50 per survey
Industry-leading surveys
---
11. Finding Other's Mistakes
A few people love finding mistakes and over time it becomes a kind of hobby (rather I say it becomes oddly satisfying for them to find mistakes).
My Ph.D. guide used to do this. She sometimes went so over with correcting things that if we gave her her own edited version without telling her, she would correct it again.
Such people can actually make money correcting others' mistakes. The things proofreaders need to look in a document include:
Misspellings
Grammer mistakes
Punctuations
Formatting issues, etc.
There are many places to find proofreading jobs where they connect contractors like you to clients.
If you are unsure where to start and how to get clients, take this workshop by a teacher who has done proofreading and has taught thousands of students.
Earning potential: Freelance proofreaders can make $15 to $20 per hour in the starting. With experience, they can charge up to $50 per hour.
---
12. Reading
Who does not love reading books?
Reading books can become one of the hobbies that make money if you join a few companies that pay you to review books.
Yes, you can read books, review them, and get paid for them.
You need to read a lot to become a successful reviewer to understand the complexities of writing.
A book reviewer job includes:
Reading the complete book
Writing a detailed review without giving away the plot
Assessing the quality of writing
Completing report on time
There are companies like Kirkus media that hire people to write reviews. In a few cases, you might also get free books to keep.
Earning potential: You may earn $10 to $100 per book review, depending on book type and length plus your experience.
---
13. Teaching
Teaching is a passion of many people. They love to tell others what they know.
Teaching as a hobby can also make you money in a variety of ways.
You can take private teaching as a fun weekend job to make money and teach kids anything you are an expert at. It can be maths or arts, whatever it is, advertise it and start teaching.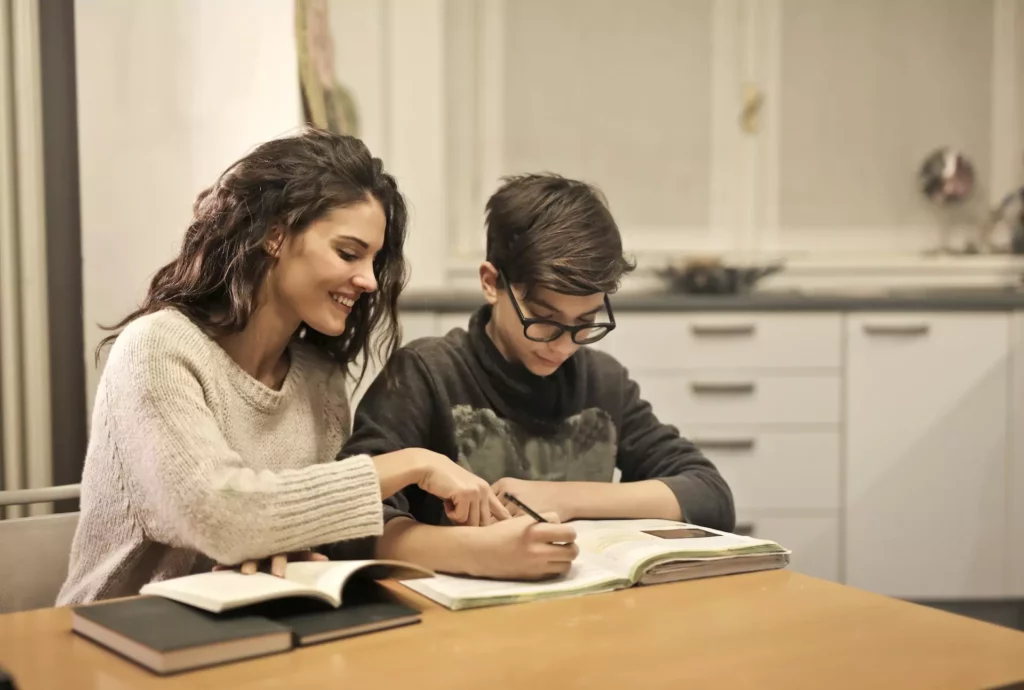 In the starting, you can also join local tuition or coaching centers to get exposure.
You can teach online on platforms like Udemy and create a complete course.
Another option to make money by teaching hobbies is by teaching English to kids on platforms like MagicEars.
You just need to sign up and give a basic interview to get selected and start teaching during your preferred hours.
Earning potential: You can make $17 to $25 per hour teaching on MagicEars. Your earnings will depend on the subject you are teaching in the case of private teaching.
---
14. Social Media
If you always find yourself scrolling through social media, it might become one of your favorite pastime hobbies that now can make you money.
Social media is not just for fun, it is a great tool for businesses to get in front of the masses.
People use social media platforms to build and grow their personal and business brands.
You can become a social media manager for such brands and make money.
To successfully start this hustle, you need to have a good understanding of the working of social media platforms like Instagram, Twitter, and Pinterest.
You need to show potential clients your following to convince them of your creditability.
Start by looking for local businesses that can use your help in growing their reach.
Your job responsibilities may include:
Creating enganging content
Posting regularly
Interacting with audience
Running ad campaigns
If you can score a few clients, you can easily make progress towards more with positive feedback.
Earning potential: After getting some experience under your belt, you can easily earn $25 or more per hour working on your hobby.
---
15. Podcasting
For people who love talking and interacting with others can get their own podcast and make money.
Podcasting seems like a tough task to start, but it is pretty simple to start, you just need simple software and a good-quality microphone.
Podcasters generally bring in people from the relevant topic, and the audience gets insights from them.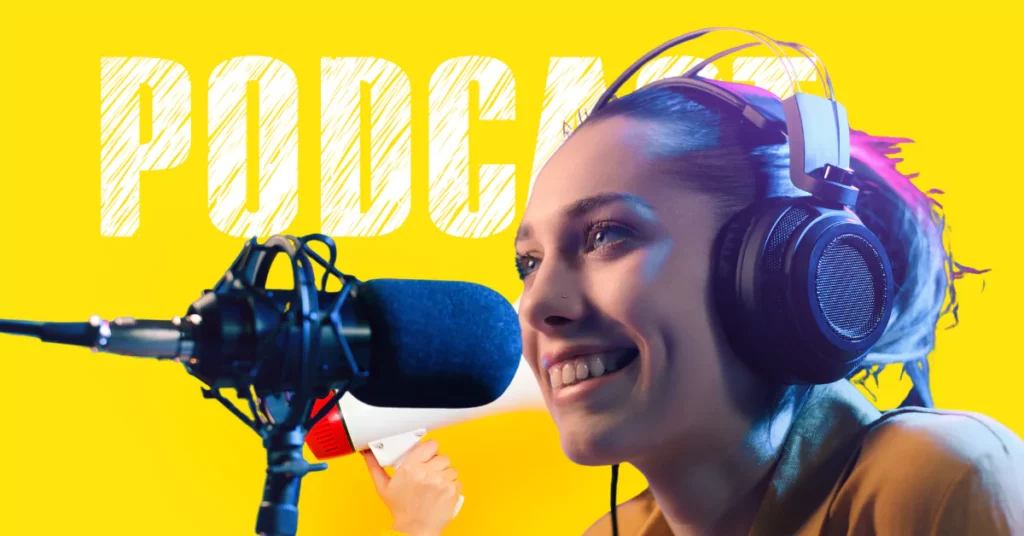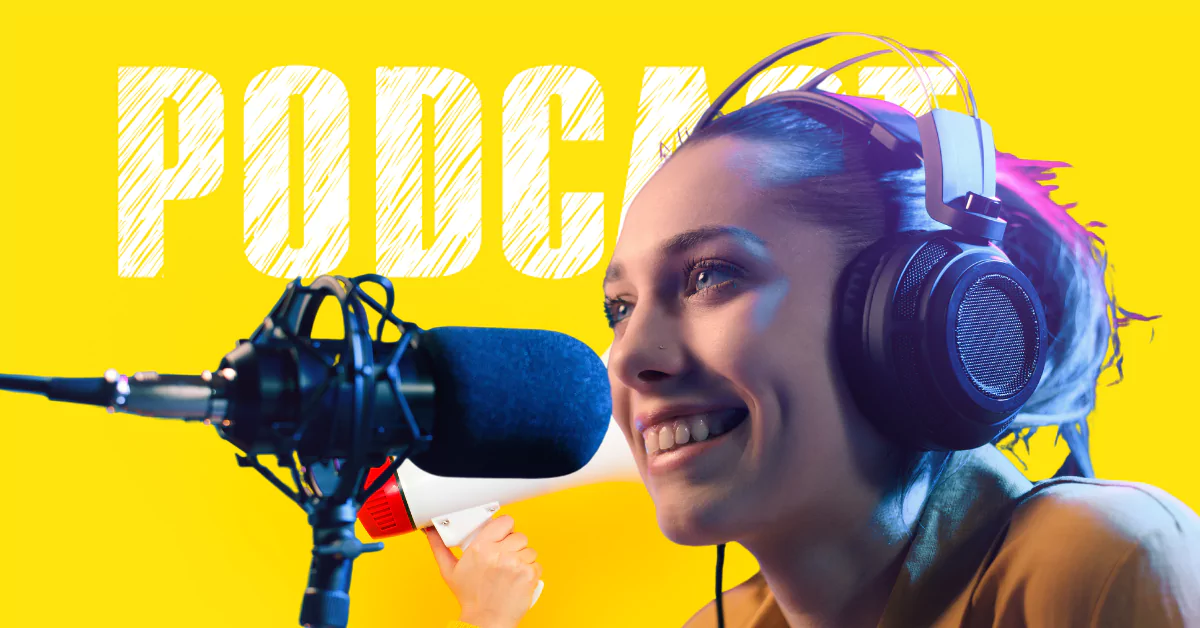 In my experience, podcasts bring in a lot of value, and if you have expertise in something like creating an online course, starting an Etsy shop, or anything, you can share your wisdom with the world.
It might seem like throwing arrows in the dark, but if you can consistently create good content and promote it enough, you can find an audience.
Earning potential: Total earning of a podcaster will depend on the number of downloads per episode. You can make anywhere from $300 to $5000 per 10,000 downloads depending on the niche.
---
16. Voice Acting
If you love talking in different voices while watching movies and your favorite shows, this hobby can earn you money.
You can choose to become a voice-over actor and make money doing it. Your job may need you to lend your voice to an audiobook, a cartoon character, an old man, etc.
Having a different or polished voice can help you get work more easily.
You need to practice your voice skills like people practice their acting skills. Your voice needs to match the emotions of the reading, and it should be expressive.
You need to keep practicing these emotions and make a demo of your voice skills.
Here is a video of a person who has done voice-over jobs.
When you apply for a voice-over job, you have to submit audio that they use for screening candidates.
There are companies that help you get voice-over clients.
If you are unsure about where to start your voice-over journey, here is a voice-over school you can join to get a head start.
Earning potential: In the beginning, you can earn $100 per radio spot and $1000 or more per audio book. Celebrities make millions doing voice-overs, but you can expect to make a decent income with some experience under your belt.
---
17. Fashion
Having a great fashion sense can make you money. Your love for fashion can be turned into a full-fledged business or side hustle.
There are a few things you can do in fashion space.
Start a Blog on Fashion
As with any other hobby, there is always scope to start a visually enriched blog. It will be a good idea to start with one aspect of fashion, like Belts, hats, or anything you love most, then expand.
Starting a fashion-related YouTube channel can also be a great idea.
Become a Shopping Assistant
This is a job where you can get paid for following your hobby of shopping. Many people do not have time to select their wardrobe, or they are not good at it.
They take the help of shopping assistants who have great fashion sense.
You can become a personal shopping assistant and help people buy the clothes that suit them. You can also look for these positions in stores to get a stable income.
Earning of Shopping Assistant: According to ZipRecruiter, shopping assistants make $17 per hour.
---
18. Travelling
Travelling can be one of the most profitable hobbies to make money. There are many ways you can make money while traveling the world.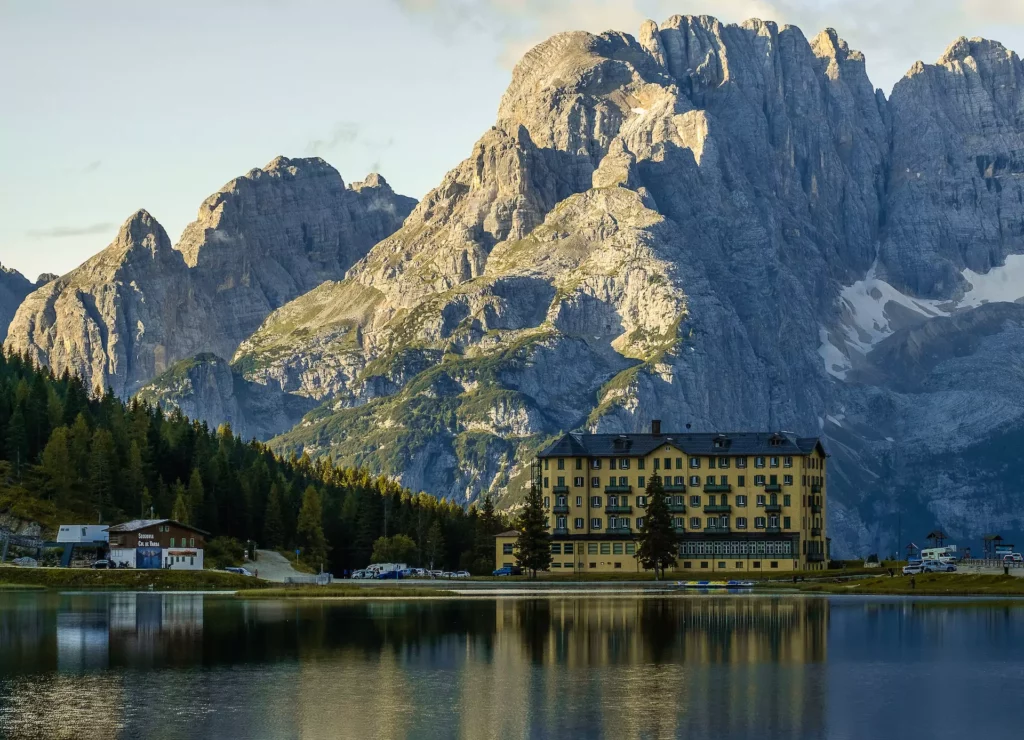 Start a Travelling Agency
You can start an agency to book traveling tours, tickets, etc. Find a niche where you want to work and start promoting.
Guided Tours
If you love traveling and have a few favorite traveling destinations, you can start providing guided tours to these places. Especially to hard-to-access places, such tours make a lot of money.
These tours can be all-inclusive, including travel, hotel, and eating costs.
Alexandra Kenin of Urban Hiker earns $2k to 8k per month on the side from guided tours.
Start a Travel Blog
Travel blogs are one of the most successful blog areas, and there are tons of people who make full-time money with their hobby of traveling the world.
This area is super competitive, but if you can add new perspectives and use original beautiful images, there is always space for more.
For example, this couple makes a full-time income from their travel blog, goatsontheroad.
---
19. Drawing
For people who often find themselves drawing something, there are a few opportunities to earn cash from this hobby.
Sell Your Drawings
If your artwork is good, you can sell them online. You can sell your art even without showing them in galleries.
Nowadays, many artists use Instagram to sell their paintings.
First, you can start making your following by showing your artwork and then selling your work when you have enough followers.
There are many websites like Sachi arts that let budding artists sell their work.
Sell Your Designs on Merchandise
You can even sell your designs on stores like CafePress, where people can buy T-shirts, Coffee mugs, etc., with your designs. Every time something sells with your design, you get paid.
Everything from manufacturing and printing to shipping is handled by the company, you just have to upload designs and do the promotions.
Sell Printables
Selling printables is another hot business where people like Sara Titus are killing it. You can make printables with your designs and sell them on places like Etsy or Shopify.
In most cases, you can sell digital prints, and you don't need to ship anything.
Teach Others
The best thing about art is you can always find people who are willing to pay top dollar for learning. You can teach offline or online at places like Udemy.
---
20. Calligraphy
In today's world of digital things, calligraphy is a kind of lost art. A few people still do calligraphy as a hobby.
There are many ways to make money from your passion for writing beautiful letters.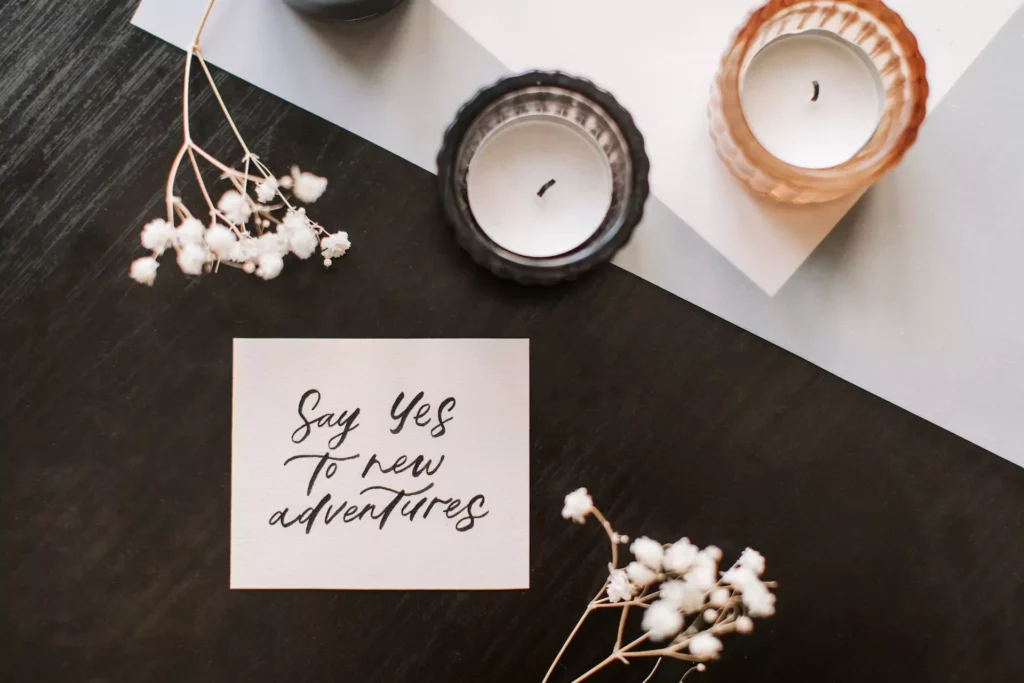 Here is how you can start with the calligraphy business if you are interested in it. You can start writing handmade greeting cards, wedding invites, etc.
Shinah from Crooked Calligraphy earns over 200k from her calligraphy work.
You might not earn that much to start with, but earning some extra cash every month with your calligraphy hobby is very much possible.
---
21. Photography
Photography have become passion of many, especially after mobile camera have become so much better.
Everyone seems to be capturing something wherever they go. You might also be photographing all your traveling, cooking, etc.
You can actually turn profitable with this hobby of yours. Send your photographs to stock websites like Shutterstock, where you can earn royalties.
You can specialize in different kinds of photography like:
Landscape photos
Nature photos
Model photos
Animal photography
Water Photos
And more
You can even turn photographer for small events like parties where you will be taking candid and formal pictures of guests.
Professional photographers are expensive. Therefore, many people turn to amateur photographers like you who have some track record of such work.
So to get started, make a good portfolio and do this work for free for some friends, and good word will spread fast.
---
22. Flying Drones
You can turn your newfound hobby of flying drones into cash.
Flying drones can be easy with a bit of training. There are training courses you can do to operate drones.
You can make money flying drones with:
Taking Aerial photos
Surveillance
Digital mapping
Spraying in agriculture
While ways like digital mapping require much more training, most amateur drone pilots can make money with drone photography.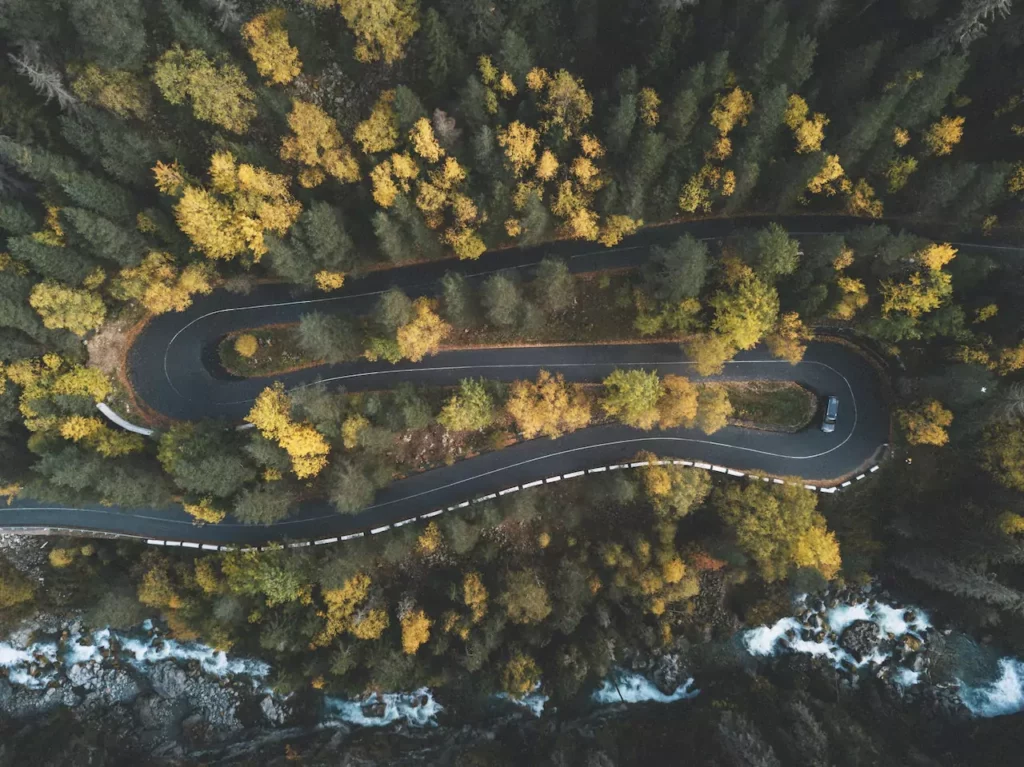 Drones provide a completely new angle for photography that is used nowadays extensively in events and real estate.
Real estate agents use areal shots from drones to showcase new properties and their locations. You can partner with them and get long-term contracts for work.
You can also teach drone skills like Elena does to make money.
---
23. Making Furniture
Are you one of those whos garage is full of wood and wood-cutting equipment?
If you love making wooden stuff in your free time, you can turn this hobby into a money-making hustle.
You can make custom chairs or tables and sell them.
There is an option to make handcrafted furniture or customer-desired products.
Here is a business started by John Humphreys that makes $400k from the handcrafted furniture business.
You can even refurbish old furniture through paint or polishing and sell them for profit.
---
24. Creating Crafts
Making handmade crafts is a passion of many people. You can turn this passion into money.
Craft-making can involve anything. You can make different crafts like:
Jewellery
Flower vase
Handmade bags
Artificial flowers
Keychains
Wallets
And more
You can choose to make any product and sell them. For selling, you can open an Esty store, where you can sell anything you want.
Selling on these platforms means you need to set up the account perfectly and describe products using keywords so that customers can find you.
Here are all details you need to know about opening an Etsy store.
Related: Most profitable crafts to sell!
---
25. Flipping Things
Flipping things for a profit is a real business, ask Rob and his family, who do it for a living and make well over 200k in a year.
You can also turn your hobby of finding great deals at thrift stores into a profitable side hustle or a full-time business.
You need to be good at spotting attractive deals. There are many things that you can find in garage sales and flea markets that you can sell for profit.
A few things can be increased in value with a little modification, like cleaning or coloring, while others can be sold at higher prices by selling them on the right platform.
Things you can look for flipping money include:
Antiques
Collectibles
Furniture
Clothes
Jewellery, etc.
There is just one rule in this business, buy low, sell high.
---
26. Home Decor
If you love spending time decorating your home and often get compliments for it, then it's time to turn this hobby profitable.
Home decor is a big business with a lot of demand. Profession interior designers are expensive, if you can offer good quality services at a lower price, you can get a lot of work.
You can offer single-room renovations or makeovers of complete homes.
This business also has the opportunity of direct sale of many home decor items such as chandeliers, candle stands, etc.
You can have contacts with the merchants and get a commission for bringing in new customers.
Other than individual homeowners, many real estate people also use people with a good sense of home decoration to stage their newly built homes.
Beautifully staged homes can bring in much higher bids. You can make contacts with real estate dealers and get long-term work.
Jacky and Albert started their home decor services as an experiment, and they brought in around a million dollars in a year.
More reading: How to start a home decor business!
---
27. Cooking
Your love for cooking can also bring in the dough for your house. This favourite hobby can make you money also if you are willing to some promotions.
Start Selling Online
If you are good at making something like cookies, pickles, etc., you can sell them at online places like Amazon and more.
You just need to get some positive reviews, and the snowball will start rolling.
Start a Food Blog or YouTube channel
Food bloggers make quite a big buck. If you love making beautiful recipes regularly, you can showcase them to the world and make money.
Initially, you won't see any success, but if you can keep posting or making videos consistently for over a year, you will certainly get some traction.
A few food bloggers like Lindsay and Bjork at Pinchofyum make millions every year. You can also bring in some good money with your hobby of cooking.
Start a Food Delivery Service
If you want to go a more traditional way, you can start a local business sending meals to the subscribers. Mostly, working people subscribe to such services for lunchtime meals.
You need to create a menu and start delivering healthy, yummy food.
In no time, you can start getting orders from people who don't have time to cook food but want to have homemade food.
The good thing about this business model is that the customer you make brings in recurring income.
For all of these businesses to work, you need to do some promotions and get the word out. Start locally with friends and family, send out flyers and then advertise on social media channels.
---
28. Grocery Shopping
Not everyone loves grocery shopping, but for a few people, it is fun.
If you are one of those, then you can bring in some cash doing grocery shopping for others.
Many people don't have time to do their grocery shopping, or they don't like to do it. For such people, Instacart offers grocery shopping and delivery services.
You can become a Instacart driver and chose to do:
Shopping only
Delivery only
Both shopping and delivery
If you are not comfortable with delivering, you can just shop an order for someone with your own grocery shopping for an extra few bucks, and someone else will deliver the order.
If you choose to do both shopping and delivery, you will make more money.
Earning potential: instacart drivers make $17 per hour on average. You can make higher in a few cities and during peak delivery hours. For a shop-only or delivery-only order, you will make $5, but for both shopping and delivery, you can make $7 to $10.
---
29. Driving
You can make money with your hobby of driving. There are a few ways to do so:
Drive for Ride-Sharing Services
You can sign up for apps like Uber or Lyft and start driving people to their destinations.
To become an Uber driver, you need to be
At least 21 years of age
1 year of driving experience
Valid driving licence
Clean record
After you are cleared for a background check, you start accepting ride requests for rides.
Earning potential: It depends from city to city, but on average, you can make $19 per hour. Make sure to account for your mileage. You can earn more by making use of promotions these companies run from time to time.
Drive to Deliver Food
If you are not comfortable driving others in your vehicle, you can choose to deliver food from restaurants to people homes.
You can sign up for one of the food delivery apps like Doordash and start accepting orders.
The driver gets to keep all the tips, plus this job is flexible, and you can work whenever you want.
Earning potential: Doordashers earn $17 to $25 per hour plus tips. At peak delivery hours like lunchtime and dinnertime, you can make more.
---
30. Talking
Many people go on and on and can not stop talking. It might be annoying for a few people, but some people will pay you for talking.
You can make money with your hobby of talking by becoming an online friend. There are many websites where people go to rent friends.
Yes, renting friends is real in this real world. People who do not have anyone to talk to pay strangers to become online friends.
It's not like dating (though that is an option), you can define what kind of friendship you want to offer like:
Gaming friends
Day to day life chat
Job chat, etc.
You can offer on platonic friendship and get paid for talking. Make a profile of your interests so that like-minded people can find you.
When someone clicks on your profile for chatting, you can charge on per hour basis.
---
31. YouTubing
If you love facing cameras or have good video-making skills, you can rake in good cash with this hobby of yours.
Top YouTubers like Mr. Beast bring in millions every month from their channels. They have built their channels over the years with consistent publishing.
There is a lot of competition now, but you can still carve in your space if you have something authentic or new to offer to the world.
It can be anything, like just a new take on things. You can turn any of your hobbies into money with the help of YouTube.
There is literally an audience for everything, if you want to stream yourself sleeping, there are people who watch such weird things.
So, don't be afraid of taking the plunge, it will just take a few minutes, as detailed in this guide, once you decide on the topic of your choice.
To be successful on YouTube, you need to be:
Consistent
Unique/original
Entertaining
If you can do that, get in for the long game. Of course, you can go viral and taste success very fast, but generally, persistence is what pays in such social media algorithms.
---
32. Knitting
Many people have hobbies of Knitting different things. Such things also work as soothers and calm many people.
You can turn your hobby into cash by selling these handmade things.
With knitting, you can create:
Christmas Decorations
Small toys
Decorations
Kitchen items
Wash clothes
Learn new patterns and make things that are in trend. You can sell them locally or make an Etsy or Shopify store to sell to a wide audience.
You can even teach others and make money for that.
Alicia Shaffer from threebirdnest turned her hobby of knitting into an $80k per month business.
---
33. Sewing
Sewing is another hobby of many people that can be turned into money.
You can create custom clothes for sale. Other than that, you can create many different things, like curtains, pillow covers, etc., that you can sell for money.
Most people who are into sewing make custom-made clothes according to the customer's measurements.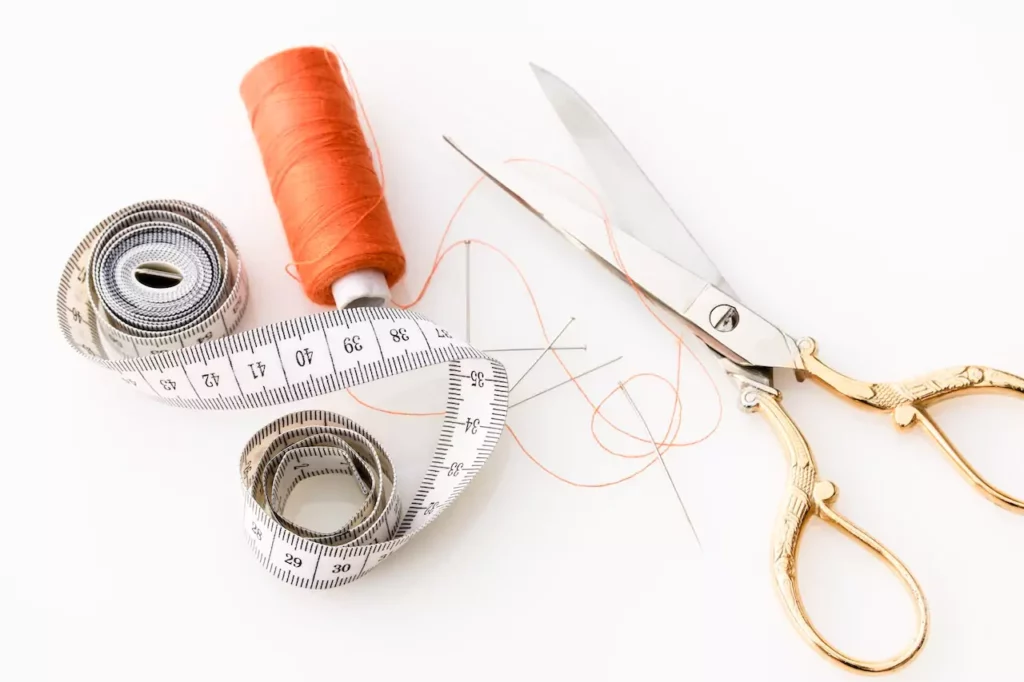 A huge plus point of this work over the brands is that people who love inch-perfect fitting will come to you and will pay top dollar for good work.
You don't have to create complete clothes, you can make money from sewing just by doing alterations.
Saara, who started ALTRD, makes $1k extra with this hobby of altering clothes.
Here is how to start a sewing and cloth alteration business.
---
34. Makeup
If you love doing makeup, there are many ways to turn that hobby into money.
You can start doing makeup for money in your neighborhood. First, offer your services to friends and family, then show off the results on your social media accounts and mention that you are available to do makeup.
If people like what they see, they will contact you for your services.
There are options to become a makeup artist for local theatre groups. You can also offer your services at weddings and parties and make some good cash in a day.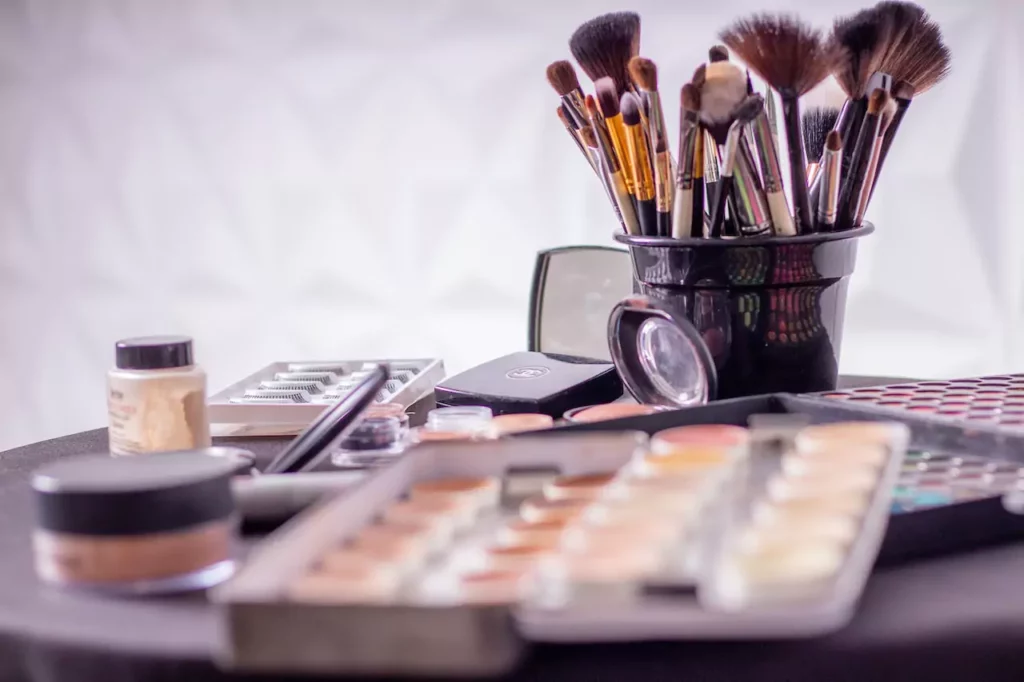 You can become a social media influencer doing different kinds of makeup and teaching others tips about makeup.
There are many makeup influencers my wife follows, and she buys products they recommend. They obviously get a commission for that.
A great way to make money with an audience that is ripe for selling products.
Then you can start a YouTube channel showing off your makeup skills and make money from advertisements and affiliate links in addition to sponsors.
---
35. Car Detailing
Many young car enthusiasts love to keep their cars in prime condition with the utmost care.
This hobby can be a way for you to make money on the side. You can look for opportunities nearby and offer your services.
To start car detailing, you need some training and equipment. In a few states, you might also require a license.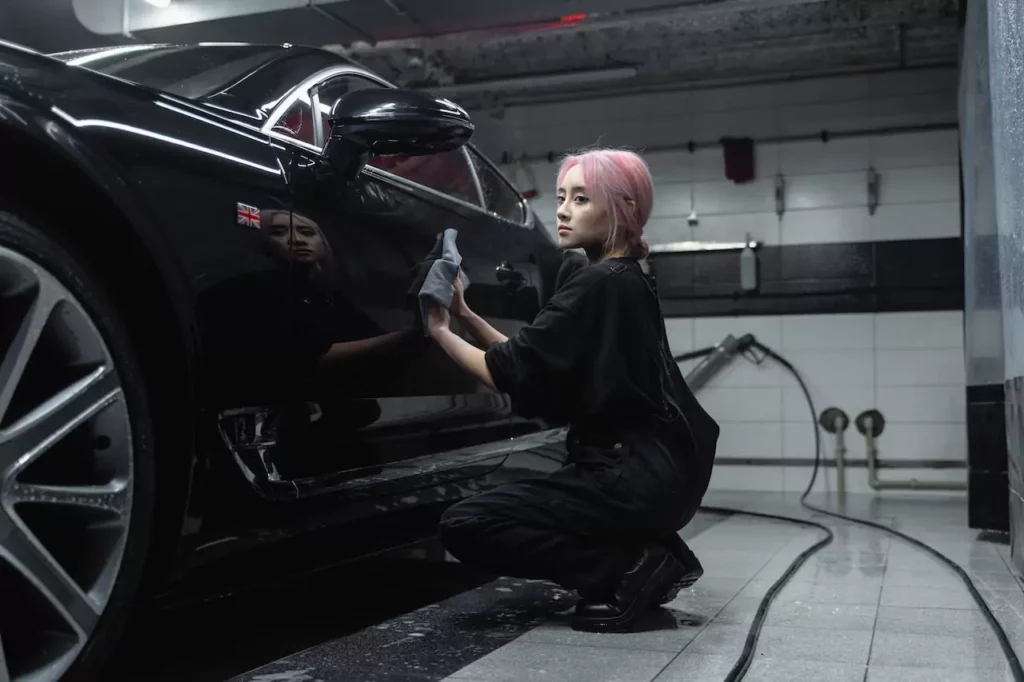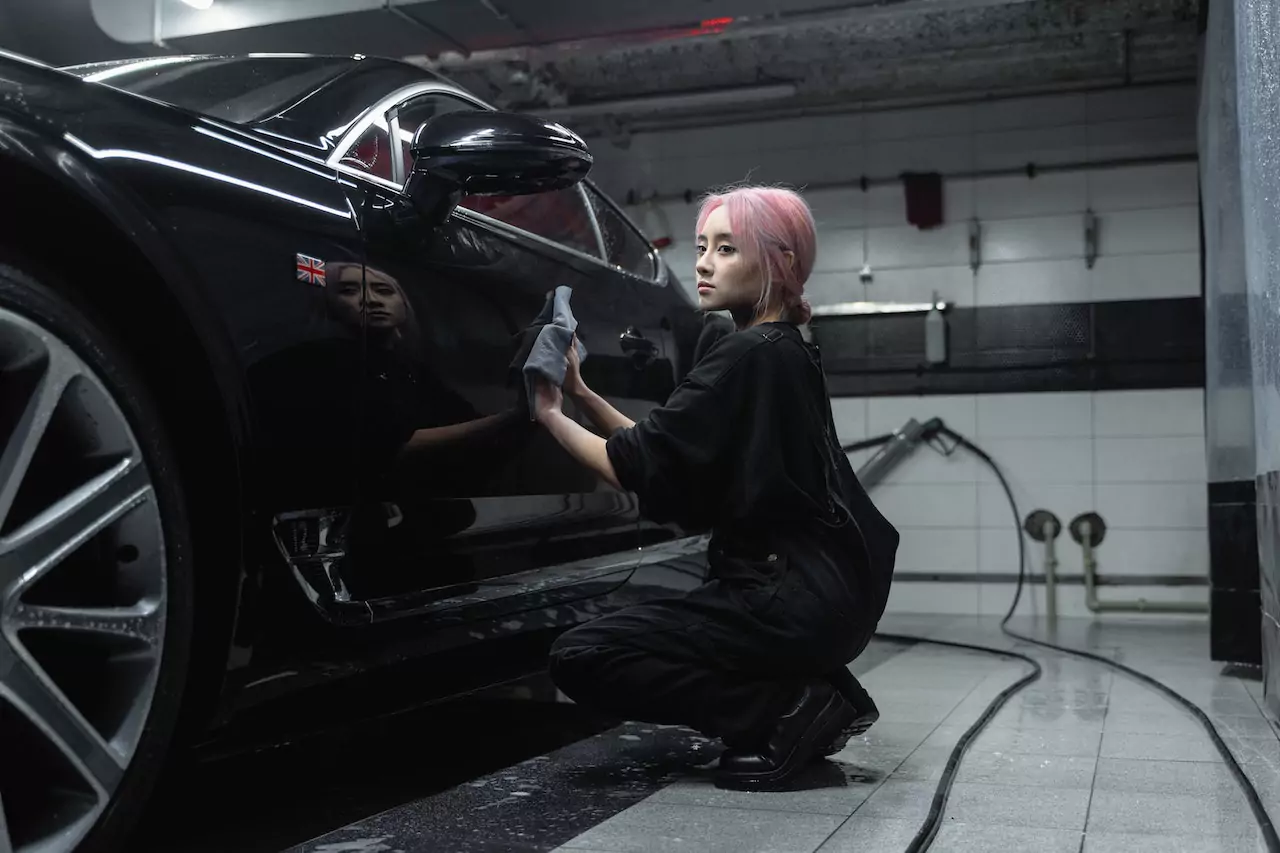 You can do car washing and car detailing together and charge much higher.
Car detailing may include:
Paint claying
Polishing
Waxing/sealing
Additionally, you can offer paint correction, PPF, and ceramic coating.
Other than starting your own business, you may start working for cleaning bays and other detailing companies and get to know the details of the business.
Earning potential: Average car detailing price per car is around $160 in the US.
---
36. Event Planning
Planning big events like weddings and birthday parties is a big task for the hosts. A host can not enjoy the moments if they have to plan everything themselves.
There are so many things that need to be taken care of, like food, decorations, guest lists, etc., to name a few.
That's where event planners come into the picture. They can handle all these things and do a much better job at it because they have experience doing it more often than hosts.
If you are one of those, who love controlling things, then this job is perfect for you.
For reading: How to become a freelance event planner.
As always with freelance careers, you can start with family and friends first and then get the word out with some experience under your belt.
Earning potential: Event planners can make, on average, $22 per hour. With more experience and on bigger projects, you can start charging more.
---
37. Fixing Things/ DIY
If fixing small things around the home is your hobby, then you can use your skills to make money.
You can offer to do small jobs like fixing light bulbs, assembling furniture, and moving stuff around on this app for odd jobs.
There are websites like TaskRabbit where you can advertise your services.
You can send out flyers in the local community and get work done.
There are plenty of handyman jobs out there. People regularly post on Craiglist and Handy for small tasks like repairing a lawn mower.
Sign up at these sites and apply for jobs that interest you and get paid for your hobby of fixing broken things.
Here is this guy who makes around 1k daily with this business.
You can even make a channel around your skills where you share tips and tricks about DIY projects. There is a huge audience for such things.
---
38. Babysitting
Many people love spending time with kids, and there are a few who also make money from this hobby.
Babysitting is always an option to make some extra cash on the weekends and these jobs are almost always available.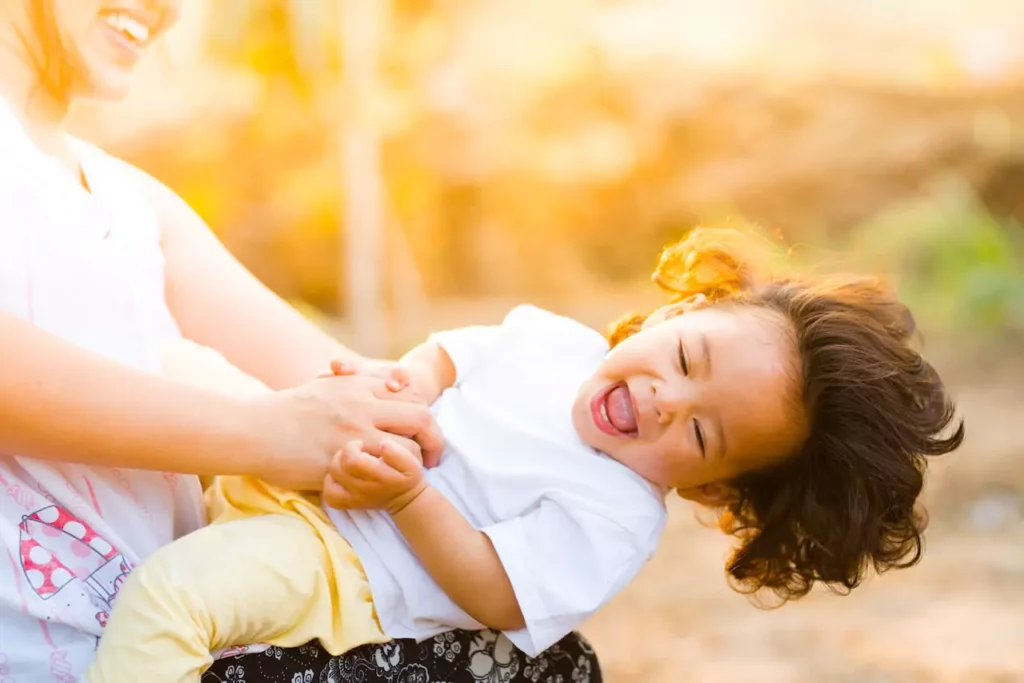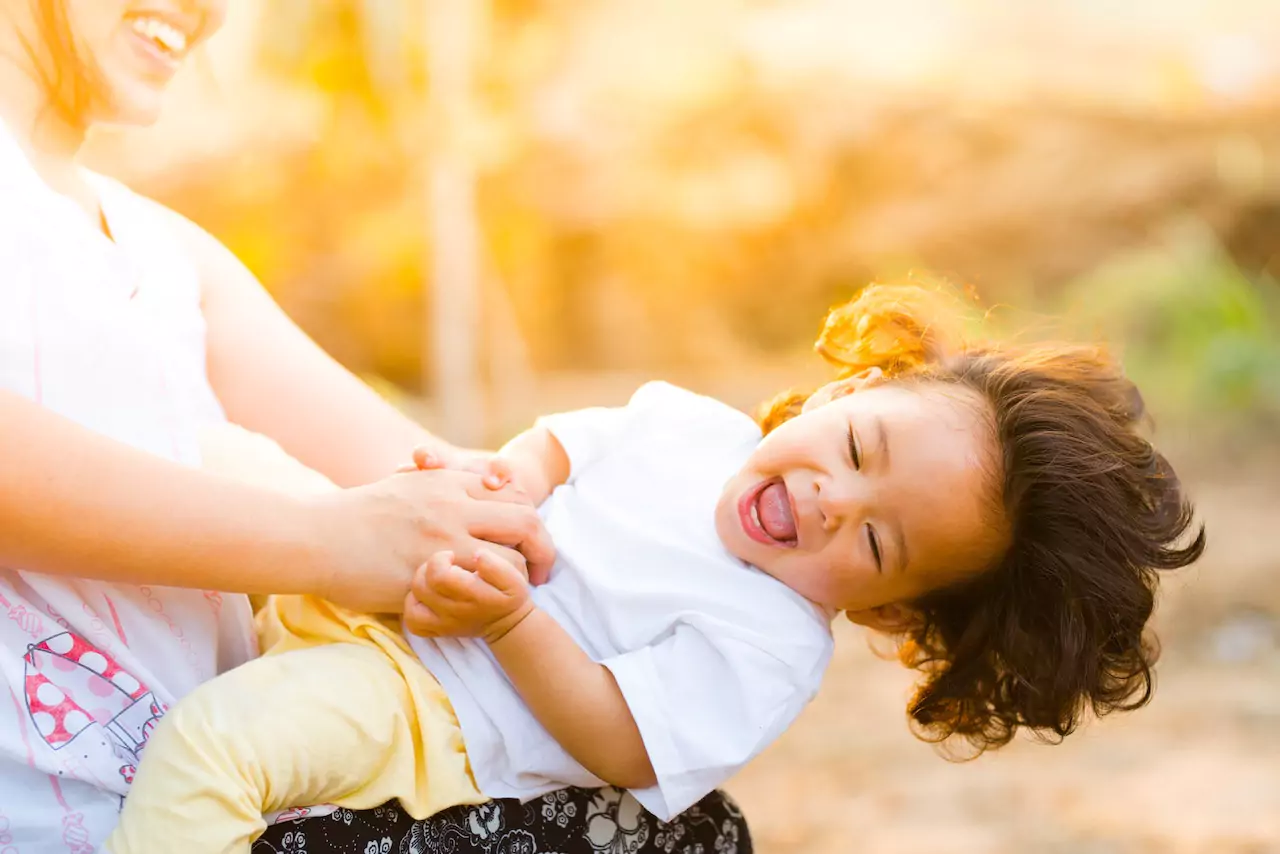 You can look in the neighborhood or look online forums like care.com for available jobs. Here is how to maximize your earning potential as a babysitter.
Responsibility of a babysitter include:
Taking care of kid
Preparing and feeding on time
Keeping kids room neat and clean
Helping in homework if required
Maintaining their daily routine, like sleeping time
You can be a regular babysitter for families who need frequent services. You can also look for families who want caretakers for more than one kid, in that case, you will make more money at the same time.
Earning potential: According to Ziprecruiter, babysitting jobs can make you $17 per hour.
---
39. Clean Houses
Some people love cleaning houses, my wife is one of them. Cleaning is therapeutic to them, and they maintain their homes in top condition because it make them happy.
If you are one of them, you can make money from this hobby of cleaning.
You can include cleaning and house organizing service together. Look for the work in your known people's homes. 89% of Americans clean their homes before hosting people and starting holiday decorations.
They plan to do the vacuuming, moving furniture, etc., and many of these tasks need help, especially small families.
You can offer to clean the houses of your known people for cash.
There are websites like TaskRabbit where you can advertise your services and look for available work.
Earning potential: Cleaning homes is a labor-intensive job, you can make $19 per hour. You can also charge per house basis.
---
40. PowerWashing
Powerwashing is another oddly satisfying job that many can do just for the fun of it.
You will come across many before and after photos of power washing, and they are truly amazing.
Take a look here..
The things you need to start a power washing business are:
A power washer (gas/electric)
Different types of nozzles
Power washing brooms
Deteregent
Expandable wand
So, you need some capital to start this business, but once you start getting work, you can cover the costs quickly.
Earning potential: Per cleaning costs around $200, and power washers can make $40 to $60 per hour doing this satisfying job.
---
41. Sports
Sports is a passion of many people, but it is not possible for everyone to become a professional player. Many follow sports as a hobby all their lives.
You can make some money with this hobby of yours.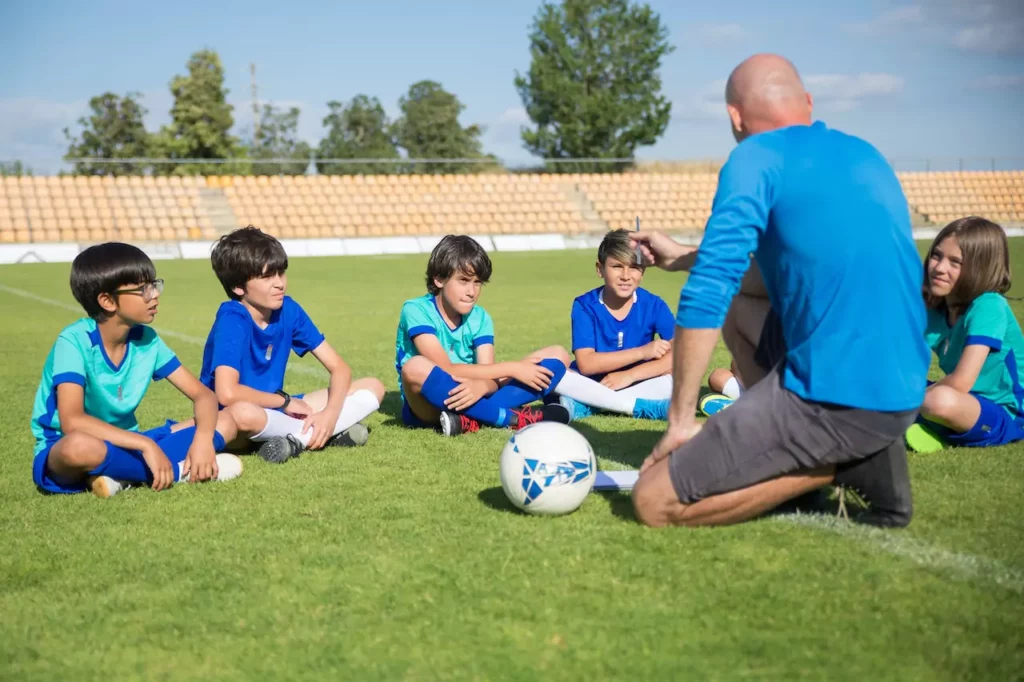 Become a Sports Coach
You can become a sports coach if you have played sports to any level. The best part is that you don't have to be a famous or high-level professional athlete to become a coach.
Many sporting organization provides coaching certifications. You can easily make $20 to $40 per hour taking private coaching lessons.
Become a Sports Referee
If you follow a game closely and know all the rules and regulations closely, you can become a sports referee at youth games and get paid to watch sports closely.
You can talk to local sporting bodies and inquire about this role.
For example, if you have played basketball or football and know all the rules, you can become a referee at places that organize these games.
You can easily make $20 to $30 per hour working as a youth sports referee.
---
42. Teach Yoga
Yoga is a new way of life for many people. They follow yoga practices daily and find a lot of improvement in the quality of their lives.
Such results inspire many to do yoga as a hobby.
But it can also become one of the hobbies that make money by teaching others while you keep practicing it for yourself.
To become a yoga teacher, you might need some certification. After that, you can teach yoga individually or open yoga studios to teach a group of people.
It is a job that also gives you the satisfaction that you are making the lives of others better.
Read also: How to become a yoga teacher!
---
43. Become a Life Coach
Becoming a life coach can be a satisfying job for people who love to share their experiences and motivate others to do well in life.
Motivational coaching is quite a popular job where people take the help of experts who can help them manage their goals and stay motivated for longer durations of time.
Most of us need the help of others at some point in our lives, be it friends, family, or nowadays life coach.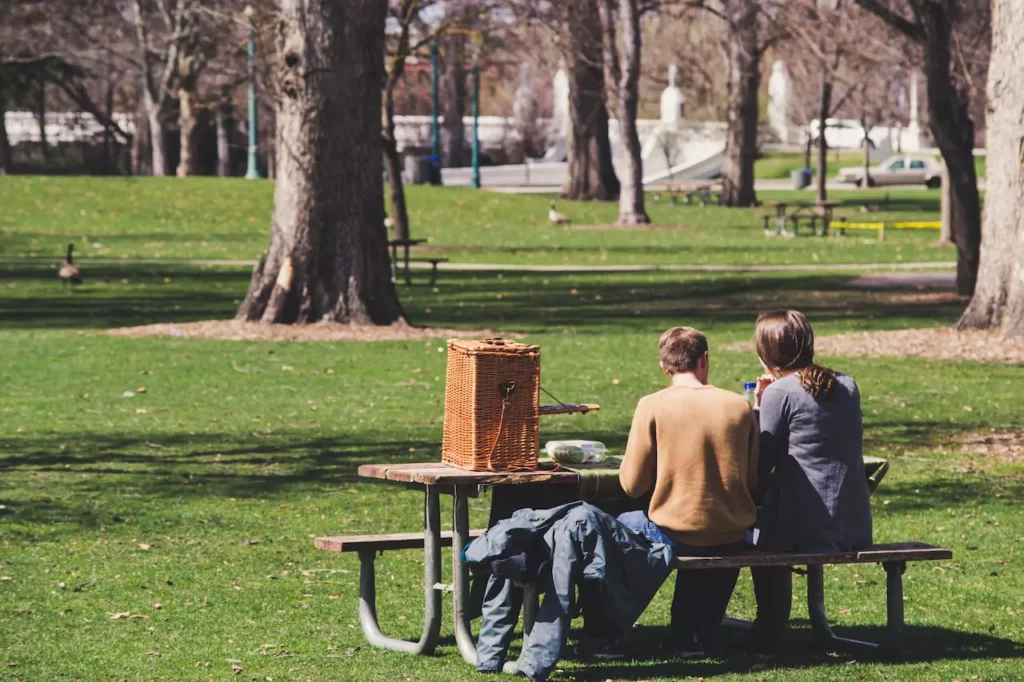 The job of a life coach includes listening to the problems and providing a realistic assessment of the situation, along with providing possible solutions.
Here is how to become a life coach.
Most life coaches use their own life experiences as motivational material, but it is not essential. If you are a good listener and problem solver, you can be a successful life coach.
You can also become a life coach from a business perspective. If you run a successful business, many people who aspire to become like you will pay top dollar to learn personally from you.
Many successful YouTubers are motivational coaches and make an above-average living.
Earning potential: In starting, you can charge around $100 per hour, and with experience, you can charge more than $200 per hour.
---
44. Comedy
If you love doing comedy and making jokes is kind of your hobby, there is a chance to make money from it.
You can become a standup comedian and do comedy gigs at your local places.
You can start a YouTube channel based on your comedy. Comedy channels with fun and entertaining content do very well on YouTube.
You can create as much content as you want with any type of comedy. There are no boundaries to your imagination.
On another side, you can sell your writing to stand-up comedians or Youtubers if you are not comfortable doing it yourself.
---
45. Watch Netflix or Videos
Watching Netflix or other videos is a hobby for many. Many of us spend hours watching Netflix on our weekends nonstop.
Now you can make money from this hobby by becoming a Netflix tagger. These jobs are not available year-round, but you can look for them on their website.
The job of a Netflix tagger includes watching the shows and tagging them properly with relevant genres and other keywords so that audience can find them by searching for relevant tags.
There are more sites where you can get paid to watch videos, like TV shows, ads, etc.
You can sign up for these websites that pay you to watch videos here.
---
46. Browse the Internet
We all are guilty of spending more time on the Internet than required. We are always searching for one thing or other.
Now it can become a hobby that pays by using the apps that pay you to browse.
Apps like InboxDollars have their search engine, and for using them, they pay you real cash.
There are other browsers like Brave that you can use for your internet search needs and earn some rewards.
These search engines are not much developed yet like Google, but they offer other advantages in addition to money like they don't track your data as Google does.
---
47. Fixing or Restoring Cars
Many people who love cars love to restore old cars as a hobby.
This is a hobby that pays you money as you can sell restored cars.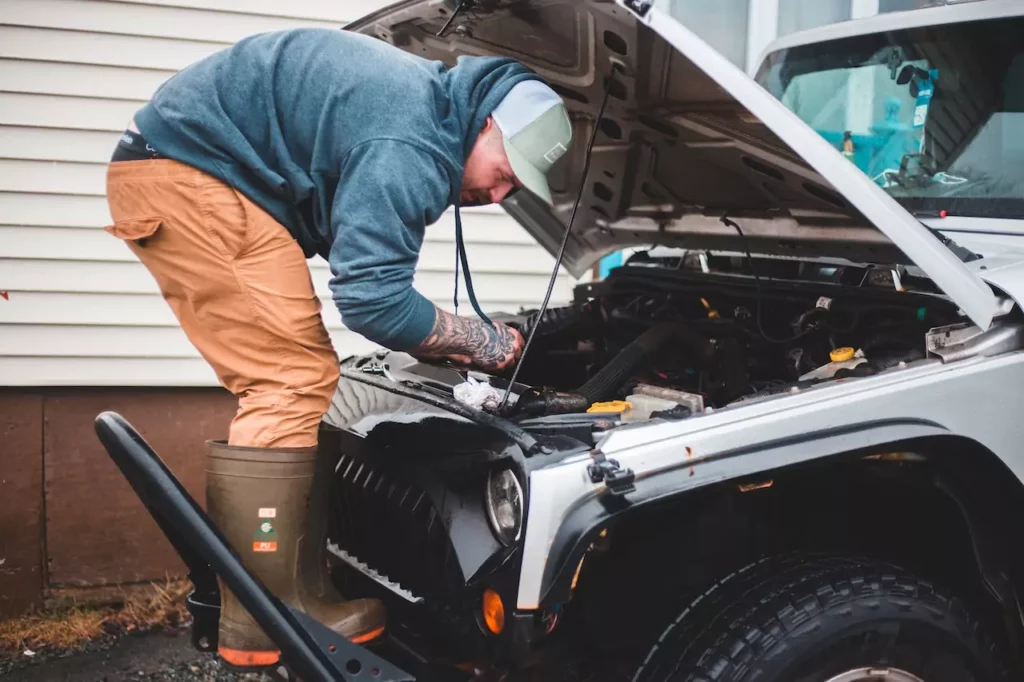 If the car you are selling is historic or vintage, then the value of such restorations is very high.
Other than restoring, you can also start to do small repairs, paint jobs, or modifications to earn money.
You may need a small investment in tools but may have most while working on your own car.
You can easily find discarded cars at auctions and start working on your hobby of restoring cars.
---
48. Sell Home Grown Produce
If you have a garden and maintain small area to grow fresh produce, you can actually make some money from this hobby.
People love to buy local produce grown organically without a lot of fertilizers and pesticides.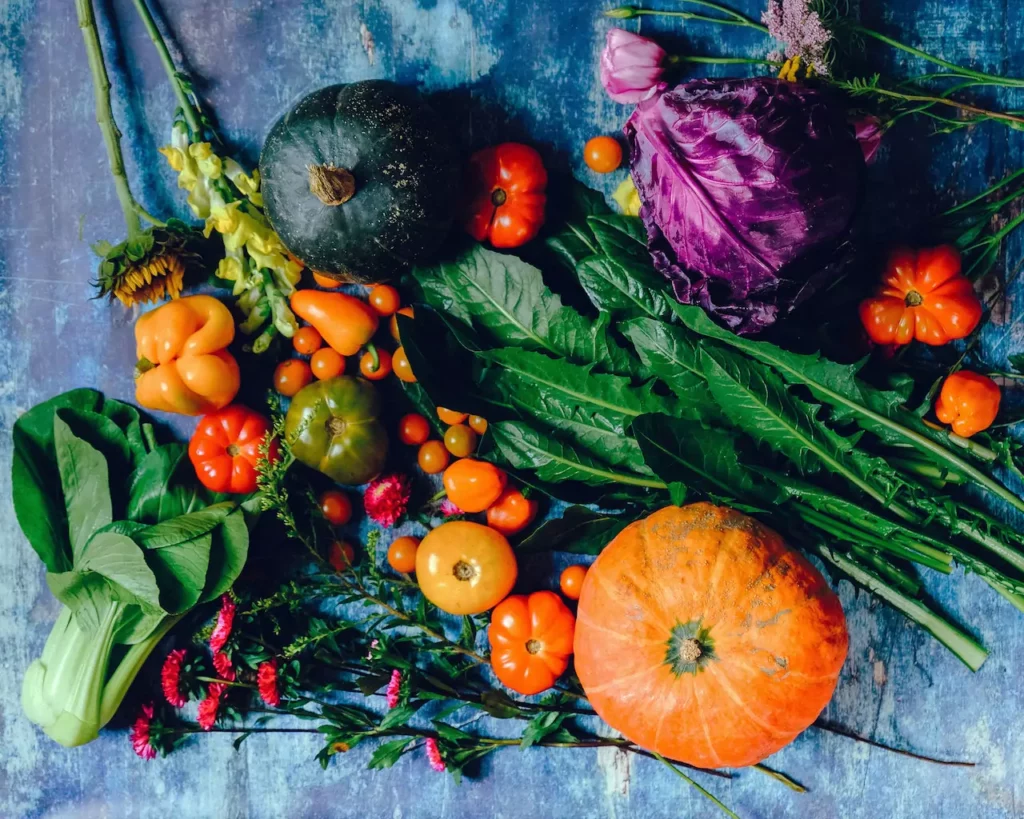 You can start selling to known people or go to local farmer's markets to sell your fresh produce.
Most of the time, you will be able to sell in your neighborhood only.
Here is how to sell your homegrown produce.
---
49. Become a Secret Shopper
Do you know that a secret agent inside you can make you money?
You can become a secret shopper for companies like Field Agent and make money by doing undercover tasks such as:
Shopping
Checking inventory
Looking at staff behaviour
Checking staff knowledge
Customer experience
Tasting food
Companies hire secret shoppers to see if the decision taken at the top are implemented at the ground level.
Your job as a secret shopper will be to complete the required tasks and fill in the detailed report on time.
For doing this, you will be compensated, plus you get to keep free items and eat free food on a few occasions.
Earning potential: Secret shoppers can make $24 per hour working on their hobby of shopping.
---
50. Sell Rare Sneakers
Collecting sneakers is a hobby for many people. There are a few people who even display their sneakers collection at their homes.
This is a expensive hobby but can also make you money.
Most of the collection sneakers are rare or limited edition sneakers. That means only a few numbers are made for edition, and with time this rarety increases their value.
You need to know a few things, like what kind of sneakers have more value and where to buy them.
What kind of places allow you to sell these rare sneakers?
At sneakerflippers, JV Ortiz tells how you can start a sneaker filliping business. He himself took his sneaker-flipping side hustle to a full-time job making a cool $10k per month in two years.
---
51. Sell Pokemon Cards
Collecting Pokemon cards is another hobby of many kids that stuck with them.
Many people have a huge collection of these cards.
You might be surprised to know that you can even make money selling these Pokemon cards.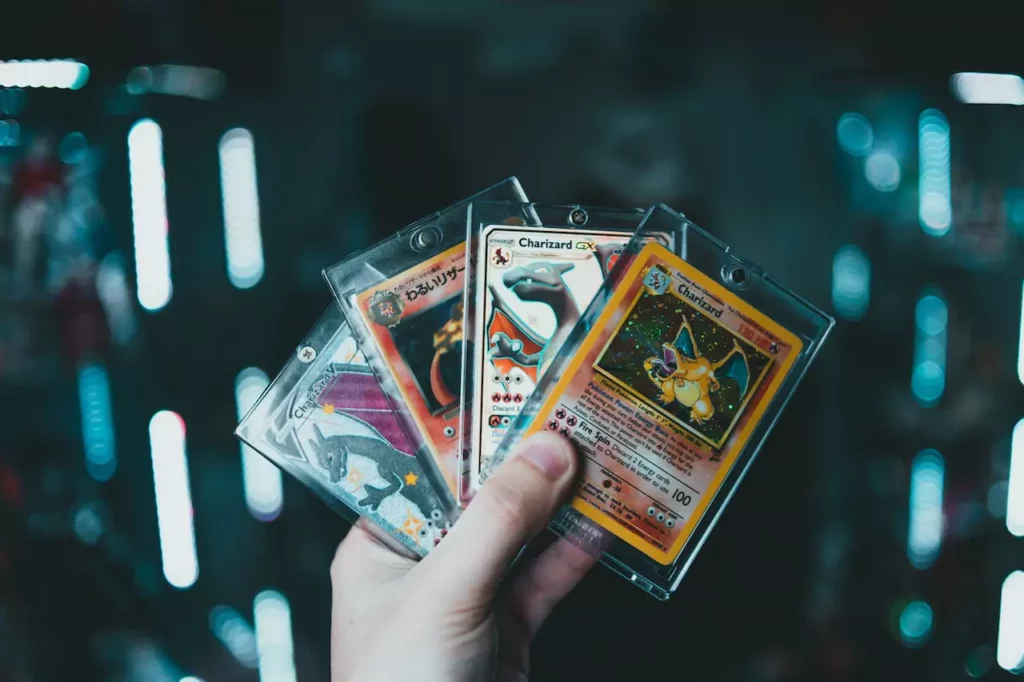 There are a few limited edition Pokemon cards or rare cards which have huge demand and value in the market.
If you have these rare cards in good condition, you can make a good profit selling these cards.
The money you make will depend on the rarity and condition of the card. There are many specialized websites like Troll and Toad where you can sell your Pokemon cards.
The most expensive Pokemon card was sold over a million dollars, and here is the list of the for most expensive cards.
---
52. BeeKeeping
Bees are crucial for our ecosystem, they are the pollinating agents that help plants reproduce.
In recent times many bee species have become endangered or have faced extinction due to deforestation.
The good news is many beekeepers have taken up the job of keeping these bees as they produce honey that can be sold at a reasonable profit.
A single beehive can make $270 to $540 per year.
Many people also keep bees as a hobby as they love these creatures. Bee enthusiasts are nerds in bee science, and you will identify them if you talk to one of them.
If you love keeping bees, you can make money from this hobby.
You can sell honey at local farmers' markets, as people prefer local honey any day over a commercial one.
You can also sell bee wax and pollen for more money.
Many beekeepers also make a lot of money from renting bees for pollination to big farms.
If you have a good experience in beekeeping, you can offer training or classes and start a YouTube channel around it.
---
53. Homemade Dog Treats
If you love cooking homemade treats for your pets and they enjoy them, then you can also make money from doing it.
Homemade treats are healthier and more tasty options than packaged food.
If you can make quality food that their pets enjoy, then dog owners are willing to spend good money on your services.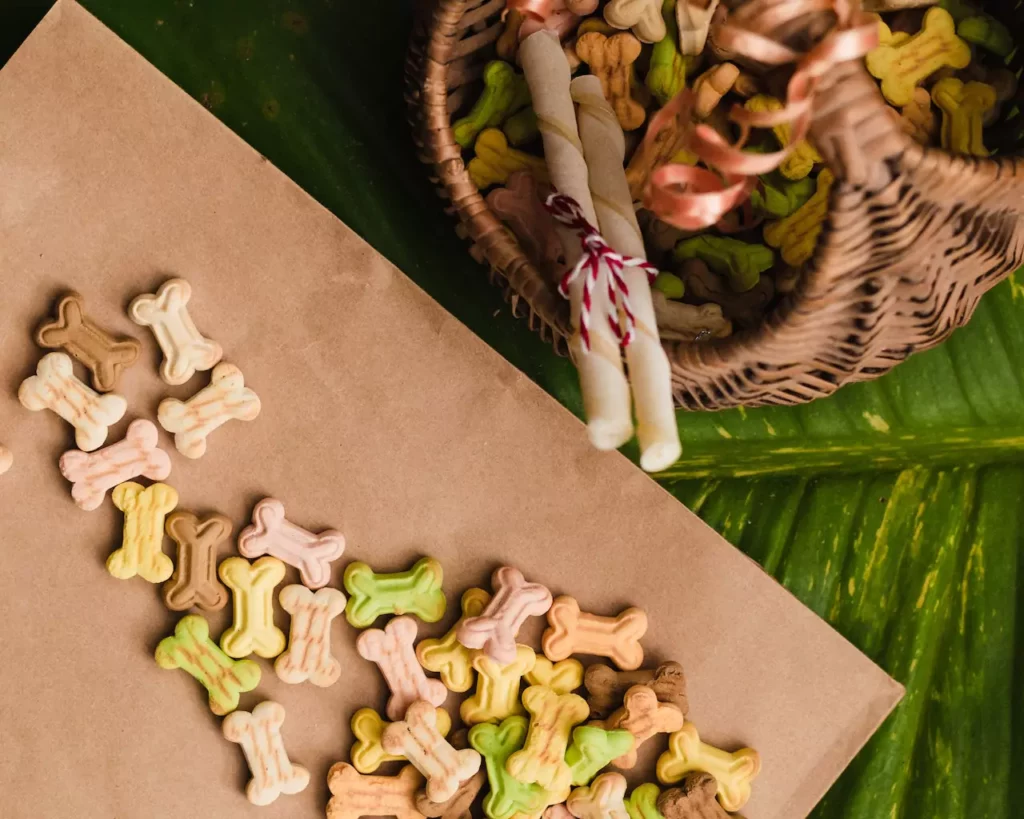 You don't need much to start the hustle, as all you need is some baking equipment that you most probably already have at home and some food ingredients.
Dog treats sell between $10 to $25, and you can initially start giving out samples near your home or collaborate with pet care centers.
Here is a site by Kristin Larsen, who made a full-time income with a dog treat business. Now she teaches others how to do it. You can also learn how to start this side hustle from home and make an extra $500 to $1000 every month.
Tips to Turn Hobbies into Money Making Business
Before making an effort to convert your hobbies into money, consider a few things such as:
Can Your Hobby be Profitable
The first and foremost question before starting a business is if there is a possibility of earning profit. Are there enough people who want the product of service you are going to offer?
If there is no one who needs that product then there is no point even if you spend hundreds of hours perfecting it.
Do some market research and try to find out if there is potential to make money from your hobby.
Try to find out if other people are using a similar method to make money. If others are there in the field, that means the market is there.
Make a Strategy
Once you validated that you can make profit with your hobby, next thing is to be systematic and plan meticulously to set up your business for success.
Make plans for which kind of products or services you want to offer and how much time and money you want to spend on production and marketing.
Of course, things will change, and you will learn on the way, but having a framework and goal to work towards definitely helps.
Execute
Set up small goals depending on your business, like reaching a particular number of sales or making a deal with a certain dealer.
Having small achievable goals will help you keep focused and motivated.
If you doing it full-time, take it as a real business and not just a hobby.
Promote and Make A Brand
If you can promote your business well, half the battle is already won.
Whether you are starting a brick-and-mortar store or an online freelance writing agency, you need to promote your business to reach more people.
Before starting the business, make sure that basic things like your service chain or the product you are offering are ready.
Start promoting on social media channels like Instagram, Twitter, Facebook, and Pinterest. Make a brand people can recognize.
Now Your Turn to Make Money From Hobbies
There you have it! Different types of hobbies to make money. Some hobbies can be turned into online businesses, while others demand physical work.
If you are in need of extra cash but cannot figure out where to start, turning to your hobbies that can pay money can be a good starting point.
I am sure you will find a few hobbies of yours in this list that you can use to make money.
If, at any point, your pursuit of turning hobbies into money makes them less enjoyable, then you need to weigh your options. If you need relaxation that hobbies bring in your life more than money, then stop thinking about monetary gains and just enjoy them.
Let me know in the comment which of your hobbies earn you money.
Sumeet is an experienced side hustler who replaced his full-time income with side hustles. His work has been mentioned in major finance publications like CNBC. He has helped thousands of people find side hustles, and he is here to help you find your extra source of income. More about him.