Gig economy jobs are a new craze, and many gig economy apps have become very popular.
Economical turmoils all around the world caused mass layoffs. Many people lost jobs that they have been doing for years and are struggling to meet ends.
At the start of the pandemic in 2020 unemployment rate peaked at 14.7% in the US. Many people who lost jobs turned to gig economy apps for freelance jobs.
Now, although job markets have become regular and many people have returned to jobs, the gig jobs market has stayed popular. Now people are using these jobs to supplement their primary income.
Plus, people now want multiple income sources to have more financial security.
If you are looking to find a perfect side hustle job here, we are listing the best gig economy apps.
What is Gig Economy?
Gig economy workers are not employees but come under the independent contractors or freelancers category.
The common theme among these jobs is that specialized platforms connect employers with freelancers. The work ranges from a small $5 job to thousands of dollars.
Though these jobs have a lot of benefits like the flexibility of work, they are not perfect as you will miss on benefits that traditional jobs offer.
As a gig worker, you will not be getting any employer benefits like 401k and health insurance.
A few people might also not like the instability of these jobs. But if you find the proper gig, you can scale it to unlimited growth.
Millions of people have taken up these jobs, and more are joining.
Best Gig Economy Jobs
All gig jobs and apps are not created equal. A few of them might suit your personality and skillset better than others. Here are the top gig apps that you can try. There is undoubtedly something suitable for everyone.
1. Food Delivery Apps
Food delivery apps let you make money on the go, and you can join them and deliver food from local restaurants.
Drivers are compensated for each order depending on the distance and timing of the day. You can make more money during peak hours as delivery charges are higher.
Also, rates depend on the area to area. You can make more money in a few cities like New York while delivering food with Doordash.
As a gig worker, you have the flexibility of working on your schedule and choosing the orders you want to take.
On top of that, the tips you get will be all yours. You can earn $15 to $20 per hour by working for these apps.
These gig economy apps are available in almost all states. All you need is a valid and clean driving license if you are going to drive a vehicle. They also do background checks for criminal records.
The best of these apps include Doordash, Postmates, UberEats, and Grubhub.
2. Deliver Groceries with Instacart
Like food delivery apps, you can now use Instacart to deliver groceries to people's homes.
This gig app takes grocery orders from people and assigns these jobs to drivers who will shop for those orders and deliver them.
You can choose to shop and deliver or just deliver the order. You will be compensated accordingly.
Before taking an order, you will get an estimate of how much money you will earn and how much time it will take to complete it.
You need a vehicle to deliver and the ability to carry up to 20-30 pounds of groceries. A relatively updated smartphone is also required to navigate and complete the orders.
3. Amazon Flex
Another great option to make money using your vehicle for delivery is an online giant, Amazon.
You can make deliveries for Amazon prime members within an hour in your area and earn extra money with Amazon Flex.
You will not be an employee of Amazon but will work as an independent contractor. According to Amazon Flex, you can earn $18 – $25 per hour, and they are paid weekly.
You will work two to four-hour shifts, and estimated earnings will be shown to you beforehand.
4. Drive for Ride Sharing Apps
If you want to earn some money in your spare time, then driving for one of the ride-sharing companies such as Uber or Lyft is the best option.
You can register to drive for them. Requirements are a valid license and a vehicle in good enough condition.
These gig economy apps also do background checks before clearing you for the hustle.
You can choose your working hours; when you do, the app will assign you people to drive based on your location.
Earnings varies from area to area, but on average, you can make $15 or more per hour. This is one of the most famous gig jobs people are working for and has made life easier for riders.
5. Do Small Tasks with TaskRabbit
If you have time to run small one-time tasks, then you can join Taskrabbit. The jobs can be anything from mowing lawns to cleaning houses.
These small tasks can help you earn extra cash in your free time.
If you do good jobs, you can ask customers to leave positive reviews on your profile, which will help you get more work.
There is no particular requirement to start on this odd jobs app, but you must have adequate tools and skills for the jobs you accept. For example, if you do a furniture assembly job, you need to have a basic toolset.
Handyman and Your Mechanic are other companies like Taskrabbit where you can get more work. These gig apps have made it much easier for people to get small jobs done.
6. Take Care of Pets with Rover
Another popular gig economy app has reached millions of households. Using this app, pet owners can take help from others to do pet-related tasks like pet walking and pet sitting.
It is a pretty easy job if you already own a dog or love spending time with them. This gig economy job helps you work on the timings of your preference.
On average, people report earning around $15 per hour. If you plan to host dogs in your home, you can make even more on Rover.
Before getting the job on Rover or other dog walking apps, you need to go through some background verification checks. This ensures that all the gig workers on this app are trustworthy and suitable for the job.
Even kids of 14 years of age can do pet sitting in their neighborhood to make some cash.
7. Start Baby Sitting Side Gig
Babysitting is one of the first jobs most people take in their life, and anyone can start babysitting in their teenage days. Especially if you have younger siblings, it will be an easy job for you.
The traditional way of getting babysitting jobs was by asking neighbors or extended family for babysitting opportunities.
Another way was putting up flyers on local notice boards for work.
Now gig economy apps like sittercity and care.com have made finding these side jobs easy, and you just need to sign up and complete the verification steps to get started.
After completing the formalities, you will start getting opportunities that you may accept or reject.
Always do a good job and ask for good feedback. If you do this job perfectly, you may get long-term clients meaning more money in your bank. If you can babysit more than one kid simultaneously, that's even better for your bank.
8. Join House Sitting Apps
You can take up house-sitting jobs to make easy bucks without doing much.
When families go on vacations, they need someone to stay at their homes to take care of houses, pets, and plants. For that, they hire house sitters.
Another aspect of this gig job is that you can travel the world rent-free. Just apply for a house sitting job in the city you are planning to travel to and stay there rent-free plus make some more.
Join these gig apps like Housesitter.com and get matched with verified house owners for this job.
9. Gig Apps for Online Tasks
Anyone who starts to look to make extra money comes first to online websites that pay them for doing a variety of tasks.
These tasks can be anything from filling out surveys and playing cash games to watching videos. Branded Surveys and Survey Junkie are the best apps for such tasks.
Register yourself on these websites with an email id and start performing tasks. For doing these simple things, you will earn rewards like PayPal cash or gift cards.
You can earn $2 to $5 per hour using these websites like Branded Surveys. So, earning potential is less on these apps, but they are one of the simplest ways to make money online.
Whenever you are not doing anything like traveling, just take out your mobile to complete some tasks for a few easy Dollars.
10. Review Music
Yes! You heard that right. You can even make some cash by listening to the music.
There is a company, slicethepie, that pays you to listen to the music. Just signup for free and start making some dollars for listening to the music.
Your job will be to listen to the new music and provide your feedback in summary. You can earn $10 or more per review, and the more reviews you have on your profile, the more earning potential you will have.
11. Search the Web
If you are always on Google searching for one thing or another, you can make some money while doing so.
You need to change your search engine to Swagbucks, and you will be paid for each search. Here are more options to choose from.
By doing these searches, you will get points that can be redeemed for gift cards from your favorite store.
12. Become an Event Planner
If you are good at organizing events and planning parties, you can become an event planner or party organizer.
Organizing these events requires planning, and you must take care of many things, from decorations to catering.
That is why there is always a need for a person who can manage all this. So you can take this event planning gig and cash in good money.
Word of mouth can bring in more clients and money for doing a good job.
13. Website Testing Gig Jobs
Website testing is a gig job that many people can take without any proper training or experience.
These jobs include clicking on different parts of websites and doing things normal users do like shopping, reading, interacting with components, etc.
Many website owners test websites this way before realizing a new update or change to the public to ensure that nothing is broken and everything is working as intended.
As a website tester, you must provide feedback in a form and short survey. So, you should be able to note any bugs or errors you might have faced carefully.
You can easily make $10 to $20 for a review that takes less than an hour. There are many website testing websites like UserTesting that you can use to look for these gig jobs.
14. Join Focus Groups
Focus group is another gig work where companies pay people to give their opinion in detail.
It is like surveys but in more detail in focused groups where you need to answer details questions about a company product or service.
Focus groups consist of a small number of people who are all participating in a study. These group studies can be done online or offline. Mostly they were done offline earlier. But after covid, most of them are available online.
The best company to join focus groups is Respondent.
Related: Best focus groups to join!
15. Airbnb
This app lets house owners rent their house or a part of the house on a short-term basis. This way, they can use unused space to earn extra income.
This was the first of such apps and disrupted the tourism industry completely. Many tourists prefer to stay in Airbnbs to hotel rooms as they are cheaper and provide a homely feeling.
Anyone can register on the website and start listing their property for rental. To get more bookings, include quality photos, write details about amenities provided, and other ground rules.
People can review your property after using it. If you provide a good service, you can ask for positive feedback that will help you get more clients.
An average Airbnb host earns over $900 from their listings. So, if you have a spare room, consider listing it on Airbnb or VRBO.
16. Apps to Rent Your Things
So we talked about how you can make money by renting out your home, but do you know you can rent about anything for money? And there are apps for that.
If you have anything you use very rarely, try to rent it to others for money. That way, they will get this item for a small fraction of its original cost, and you will earn some cash, and over time the thing will pay for itself.
If you think this will be a big hassle, give it a try. Now gig economy apps like Spinlister make renting your stuff like outdoor gear super easy. They also insure your items, so you don't lose the total value if anything happens during the rental.
They also facilitate the exchange and transaction among people, so there is the least direct interaction and no fuss.
Rent your car
You can even rent your car on gig apps like Turo. If you don't use your car regularly, you can rent it on Turo.
That way, someone will get the car at a lower price, and you will get some cash for free.
Listing your car on Turo is free and easy. Just click a few photos and fill in details like availability, and you are good to go. Everything else is handled by turo, such as booking and insurance.
The amount of money you will make will depend on the make and model of the car.
Rent your parking spot on SpotHero
Like cars, you can even rent your parking spot if you are not using it on SpotHero.
Due to the increasing number of cars and limited parking spots in a few areas, this app has become quite popular, where people can temporarily rent parking spots from others.
You can decide on the price and how long you want to rent your parking spot giving you complete control over how you want to use it.
Rent your storage space in Neighbor
This is an additional way to earn income for people with extra storage space. You can list your storage space in this gig app called Neighbor.
Then you will be matched with potential renters, and you can meet them and decide on the amount of money you want to charge.
But the money you can make varies from city to city. In big cities where space is limited, renting your basement can yield you thousands of dollars every year without any effort.
17. Side Gig Jobs Helping Others to Move Between Homes
Moving to new houses is always a hassle, especially if you have a lot of things to carry along.
People with shifting jobs must keep moving from one home to another. Whether you are moving to the same city or going to a new one, most people will need help.
There are movers and packers services available, but they are costly. Nowadays, many services let people help others to move.
Help can be in the form of providing your truck or just helping move furniture around.
There are gig apps like Bellhops and GigSmart that you can join and earn around $15 easily.
18. Scooter Charging Gig Jobs
On-demand scooters are the new way to go from one place to another in big cities. Companies place these electric scooters in high-demand locations, and anyone can take them just by using their app.
They are cheap to use and a very convenient way to travel compared to waiting for public transport.
The only issue is someone has to charge these scooters. Rather than doing it themselves, these companies outsource this task to people and pay them for charging each scooter.
If you have a truck, it can be a great gig job to collect the scooters and charge them at night. You can potentially earn $3 to $20 per scooter set based on the location.
Join Bird and Lime apps to earn money by charging scooters.
19. Participate in Medical Research Studies
This is a rewarding side gig for college students to make extra cash.
Many research studies need human volunteers to collect data. These studies can range from studying sleeping patterns to measuring your vitals while running.
Due to the nature of this job, they are mostly available near the research institutes hence an excellent option for students living on campus.
If you get selected for a study, you can easily earn a few hundred dollars for a few hours of participation.
You may need to qualify for some physical or mental tests per study requirements to participate in a few studies.
20. Donate Plasma
Medical studies are not always available, but you can make regular money by donating plasma.
Yes! plasma is a valuable human resource that is always in demand as it is used to treat many human conditions.
There are many specialized plasma donation centers where you can donate plasma for free or money.
A healthy individual can donate plasma a few times a month and make $500 extra money while helping others.
A single donation takes up to 60 minutes, and you can easily find a suitable plasma donation center near you.
Gig Jobs for People with Specialized Skills
21. Online Teaching
Teachers can easily make some extra cash by teaching online in their spare time. You can teach a subject you are already teaching.
Or you can teach English, which is quite popular as there is a large audience for that.
Many people worldwide want to learn English, and there are platforms designed explicitly for that.
You can join one of these platforms like VIPKids or Magicears and start earning money for teaching English.
Before getting approved, you need to clear a few tests or interviews. After that, you can easily make $15 -$25 per hour.
22. Freelance Writing
Many people who love writing can make a high income from freelance writing and do it full-time to earn their living.
A few others do it in their spare time for extra cash. Whatever your reason and target, you can start doing freelance writing.
This freelance writing gig job can be done from the comfort of your home using nothing more than a laptop or a computer.
All you need is to get the clients. After getting the first few clients, you can make a good portfolio of work that will help you get more work.
Freelance writing can be anything from writing for blogs to publications. Depending on the project size and complexity, you can charge for every work.
There are many platforms like Contena and Fiverr where you can find freelance writing gigs.
23. Proofreading
Proofreading is another gig you can do in your spare time to boost your income.
This is a simple job if you have an eye for details that can easily catch others' grammatical mistakes, typos, etc.
Proofreading jobs do not take much time, and pay is comparatively better. There are many websites for proofreading that can get you these gig jobs.
Plus, website owners and writing agencies are always looking for people for proofreading jobs.
24. Transcription Jobs
Transcription work includes converting one form of information, i.e., audio, into written form.
For this job, you must have good listening and fast typing skills. You are paid per hour of audio, and if you can type in more words per minute, you can play audio at a higher speed and potentially make more money.
Generally, medical and legal transcription jobs are the highest paying. You can expect to make around $15 per hour for all other jobs.
25. Virtual Assistant Gig Economy Jobs
Virtual assistants are people who help others in tasks such as administration, writing, etc., from a distance.
You can sit in one part of the world and be a virtual assistant to someone in the other part of the world.
So this gig job provides flexibility and comfort of working from home.
You might be working to note down meeting schedules, booking a cab, maintaining account entries, or any such task as a virtual assistant.
The more knowledge you have more you can earn as a virtual assistant. For example, if you are proficient in social media, you can manage a client's social media as a virtual assistant and make $50 or even more per hour.
26. Developer Gig Jobs
Website developers can take on side projects to help others with their websites and make some decent extra cash.
Millions of new websites come up yearly, and not all are made by professionals. Many newbies also create websites for their businesses or blogs, but they don't know how to develop these websites themselves.
If you have these skills, you can offer your services and can easily charge $30 per hour or more based on your experience and the complexity of the work.
27. Graphic Designer Gig Work
There is always a demand for good graphic designers. You can charge good money for your services if you are one of those good ones.
Take your spare time to do these small tasks for extra money. You just need a laptop and good software to get started.
Designs can be anything from ebook covers to logos. You will be paid per art, and you can demand whatever price you feel is reasonable.
To get clients initially, you need to provide samples to impress. Use companies like 99designs to get the work.
28. Photographer
Photography is a skill that can make you good money. Nowadays, everyone has good-quality smartphones, but not everyone is a good photographer.
To be a good photographer, you need to consider angles, light, camera settings, background, etc.
That is why there is still a market for photographers to make money by taking photos at parties other than casual photos.
As a photographer, you can also take stock photos and sell them on websites like Shutterstock.
You can even offer your services for photo editing, where you can improve the photos of others and charge them.
29. Become a Resume Writer
With so many people turning to job markets for a fresh start, there is always a need for qualified resume writers.
A resume is the first thing a potential employer sees about you; based on that; you are selected for the next rounds of selections.
Therefore it is essential to make a great first impression. Very few people can showcase their abilities on a simple paper page, and all others need the help of professionals to get it done.
If you are one of those who can make a standout resume, then there is a lot of earning potential for you in this gig economy job.
You need to advertise your services and get a few first clients to get the ball rolling. After a few positive reviews, you can easily score more clients and money.
30. Customer Service Representative
Providing customer service is an essential part of any company. Many companies do not hire people directly but outsource these jobs.
The companies like Alpine Access work as intermediaries and hire people to work as independent contractors to provide customer care services.
You will be provided with basic training like information about company products etc.
You can work a few hours daily to make extra cash from your home while doing the gig economy job.
Best Apps to Find Gig Jobs
31. Steady
Steady is the app launched in 2017 and has already gained much popularity.
Over 2 million gig workers are using this app to find work in their area.
This app helps freelancers to connect with local job providers. Jobs can be anything from small tasks like taking a restaurant menu picture to work-from-home jobs like writing.
On average, users of the steady app show $5,500 higher earnings every year.
The amount of money you will make will depend on the task, but there are many side gigs to find on the app that will appear according to your location.
32. Fiverr
Fiverr is the place to go for any freelancer looking for work. There are thousands of job postings on the website, and you can find any kind of work opportunity on the platform.
The gigs on the platform start from $5 and can go upward based on the job description.
Then you can bind on the jobs, and the employer can select who he wants to work with.
Starting as a fresher on the platform is difficult as you need to work more hours for less money.
But once you have built a strong portfolio and positive reviews, you can get more work that pays good money.
33. Jobble for Local Gigs
This is one of the popular platforms for finding local job opportunities. The jobs available on the platform are flexible same-day jobs that you can browse based on your location.
There are vast listings of gig economy jobs on the Jobble platform.
You need to create a profile with your skill set, and you can start applying for the jobs that you find suitable.
You will definitely find something that interests you among many listed jobs like delivery and restaurant jobs.
Just sign up and give it a try.
Best Tips to Use Gig Economy Apps
So you now know what kind of work you can do in the gig economy jobs market. Here are a few more tips for applying to these jobs, and you will be better prepared for your journey.
Track your earnings and expenses:
When you are your boss and are not answerable to anyone, it is straightforward to lose track of how much money you earn in a job and your expenses.
Always maintain a book to keep track of the earnings and expenses of each job. This will help you determine which job is profitable and worth your time. A few jobs may sound more rewarding, but your final earnings will not be that impressive when you take out expenses and the number of hours.
Budget for taxes:
Another thing to consider when working as an independent contractor is that you are responsible for paying your taxes, and your employer is not paying taxes on your behalf.
Always keep track of your taxes and pay them on time so that you don't have to panic in tax-filling months.
Based on your earnings, you may have to fill in advance taxes. So always keep a portion of your earnings separate for taxes.
Be ready to experiment:
You might not be successful in your first attempt at gig economy jobs. That is why it is essential to keep working hard and keep trying your hands at new things.
You never know what may work and suit your personality and skill set. That way, you will also be able to master more than one gig jobs that can increase your earning potential and stay afloat when you lose one of them.
Do the work you enjoy:
This one is important in the long term. If you love writing in the long term, you will appreciate working as a freelance writer rather than something else. This way you will not get bored of your job and can do a better job.
When you do a better job, there is always the chance for more progress than in the places where you do an average job. So, if you are doing a job you like, you are increasing your chance of success.
Keep updating your knowledge and network:
Even if you are successful in a field, keep updating your knowledge and skills according to new trends. As this is a freelance field with a lot of competition, you might not survive in the long run if you are not updated.
Another essential thing to take your job to the next level and find more gigs is networking. People who are good at networking generally move forward in life faster as they can leverage their human relations at work.
Therefore keep learning, polishing your skills, and networking to stay ahead of the competition.
If you follow these things and keep the latest trends in mind, you will be easily able to get along in the gig economy and make some good money.
Final Thoughts
Technology is everywhere in our lives; it only makes sense that it helps us in our jobs. Gig economy jobs and apps have just done that.
With the help of technology, you can find jobs on your phone and even do many of these jobs from the comfort of your home on your screen.
From this list of gig jobs, there will be a few that you will love to give a try. Just start a few of them and see what works best for you.
This is a great way to diversify your income and add a source of revenue to your finances.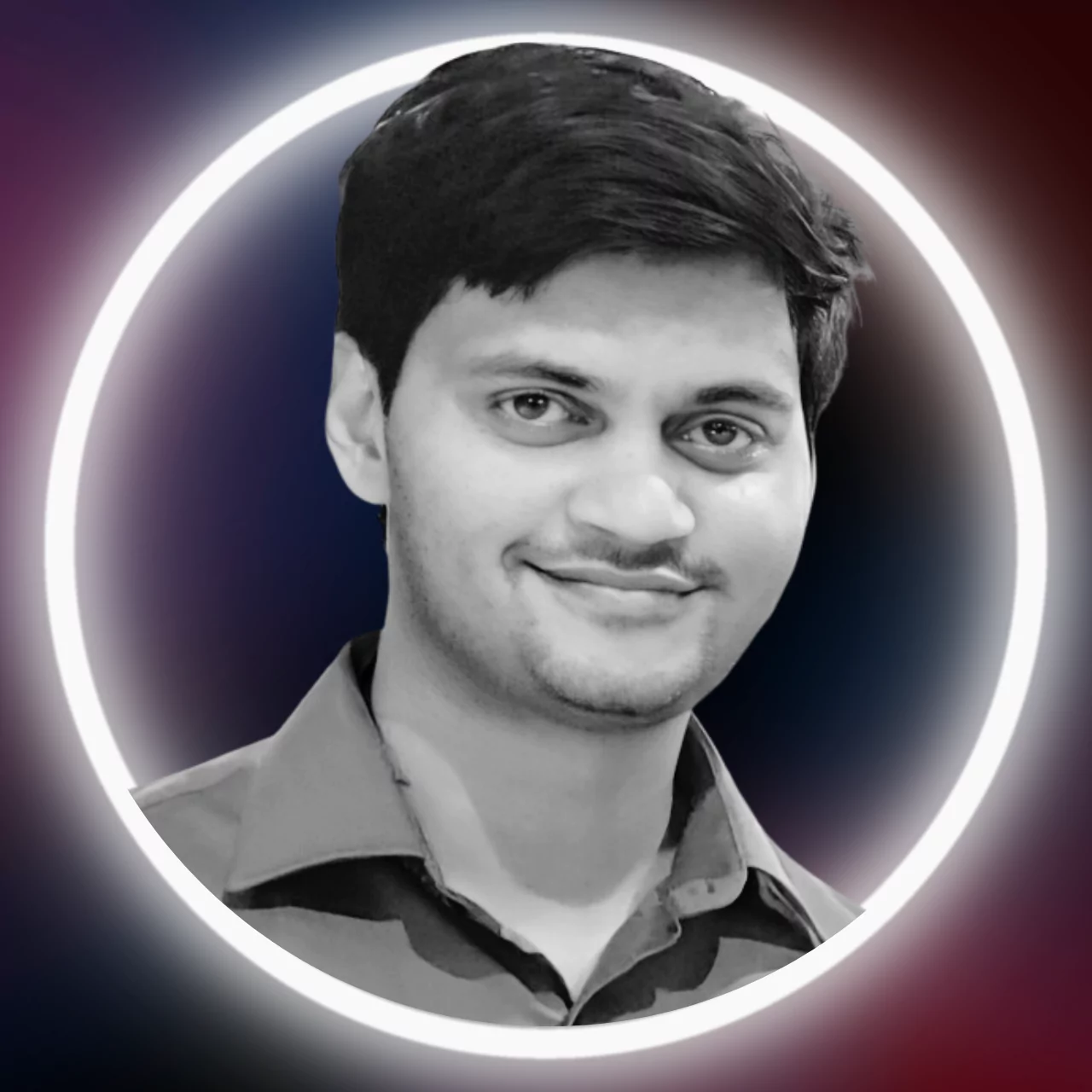 Sumeet is a Certified Financial Education Instructor℠ (CFEI®) and founder of MoneyFromSideHustle. He is an experienced side hustler who replaced his full-time income with side hustles. His work has been quoted on major finance websites like CNBC, Yahoo! Finance, GOBankingRates, MSN, Nasdaq, AOL, and more. He has helped thousands of people find side hustles and is here to help you find your extra source of income. More about him.