This post may contain affiliate links from which I may earn a commission without any cost to you. Read our policy for details.
Solitaire Cube is a game that many love to play in their free time. I also stumbled upon this game when I read that you can actually make money playing Solitaire Cube.
In fact, according to their website, someone made over 300k playing this game. Not everyone can make that much money, but winning a hundred or more dollars will not be unrealistic if you have the skills to play this game.
There are many times when you are in a phase where you spend so much time playing games, but when you come out of that phase, you regret wasting that time.
Or you just love to relax by playing some games after a long day of work, now you can make some money also while playing this Solitaire Cube game.
This Solitaire Cube review is worth reading if you are looking for a fun and easy way to make some extra cash.
Solitaire Cube details
Solitaire Cube is a gaming app for playing games and winning money. Tether Studios developed this app, which also made Cube Cube. This game is hosted on Skillz eSports gaming platform.
This is a trusted platform that millions use for playing games daily.
Classic Solitaire was one of the first games to hit the markets when computers became first available.
In Solitaire Cube, you can play one-on-one games, and the game is faster as you have limited time to finish the game. If you complete the game within the time limit, you win.
It is always advised to hone your skills in free games before you go on to play the paid games.
How Solitaire Cubes Work
Solitaire Cube is a fun and simple game like classic Solitaire, where you have to arrange the cards in an ascending manner. Unless you are creating the Ace card foundation, your cards don't have to be in the same suit.
Unlike the classic game, here you have a time limit in Solitaire Cube, and you will be competing against the actual players.
The opponent players are matched based on their skill levels, so the matches are not unfair. You will be playing against similar skill-level players, not someone at higher levels who can easily win.
So chances of winning depend on your skills and intelligence as the opponent has a similar experience.
The game will be set for 5 minutes on a timer. If you run out of moves, the game will notify you and give you an opportunity to end your game and get bonus points.
You can also earn additional points for completing the game before the time limit.
Two can play solitaire games on the app in two ways.
Free Or Practice League Games
These are free-to-play games where beginners can start learning gameplay and get used to all the rules and regulations.
These games won't earn you money but will give you valuable experience before playing real money games.
For playing these free games, you can earn Skillz digital currency called Z coins and reward Ticketz.
These Z coins let you play more games on the platform as they are used as entry tokens.
Generally, you need 1 Z coin to enter a game.
Similarly, the Ticketz you earn playing these free games are not worthless. You can use them to win real-life rewards like electronics, clothes, etc.
The highest reward is a Porsche Baxter, but that's just a gimmick as you will never be able to earn those number of Ticketz.
The only downside with these free-to-play games is that there are never enough games to play against.
Pro League Or Money Games
If you want to win real money playing Solitaire cube, you need to enter money games.
Here to enter a game or tournament, you need to make a deposit with your credit card or PayPal account.
After making a deposit, you can start money games starting from $1.
A game can be from a few dollars to $100, which means in can win or lose $50 in two minutes. Start with a small amount and build up your profit to enter high-paying games.
There are some rare occasions, like new year's eve, when the game prizes can go beyond millions.
When you make the first deposit, you also get a bonus of the same amount, up to $10.
So! Can You Win Money Playing Solitaire Cube
If you are willing to risk your money in entering the paid games, there is a chance to win real money playing Solitaire cube.
You can play these easy games for fun against players of your own level.
Keep developing your skills and strategies to master this game, and you can win more often than not.
How to Play Solitaire Cube
1. Download Solitaire Cube App
Solitaire Cube is available for free on iOS and Android devices. You can just go to these app stores and download the game easily.
2. Create a Skillz Account
Start by making a Skillz account with a username and password.
Then start playing free games on the platform to collect Z coins and Ticketz for playing more games.
If you can earn enough Ticketz, then you can get real-life prizes in exchange for them.
Plus, these free games will help you sharpen your gaming skills.
3. Play for Money
By playing free games, when you got enough experience and skill, you can enter paid games.
You need to deposit money with your credit card to start playing these games.
You will be matched with players of similar skills and then you can play one on one games.
The player who gets more points in the same game wins the match.
The winner wins the cash prize and the loser losses money.
If you have a good skill set, you can win more often than lose.
4. Get Paid
When you win the cash, you can easily get paid through PayPal, your original card payment method, or Apple Pay.
It might take a couple of days to a week to get paid, depending on the method of payment you chose.
Pros and Cons of Playing Solitaire Cube
While playing this game, there are a few pros and cons.
Pros:
Free to play
Can play on android or iOS
Easy payout through PayPal
Not luck based game
Play unlimited games
Tournaments for higher earning opportunities
Cons:
Minimum age 18+ for money games
Available in limited states
Chance to lose money
Frequent app crashing reports from users
Is Solitaire Cube Legit?
Solitaire cube is a legit game that is based on skill and not luck. The app generates random numbers and the same numbers are displayed to both players.
On top of that, the player you play against is selected by the computer randomly depending on your gaming level.
This makes the game fair and equal.
Millions of players play this best solitaire app to win money and get paid through PayPal.
The game app is available on app stores, plus it has the label of Skillz platform that also hosts thousands of other similar games.
With 4.6 ratings out of 5 stars in the Apple App Store, it is a trusted app by users.
A few users report frequent crashing of the app while playing paid games.
A lot of users also claim their accounts were canceled. Just keep in mind these issues when playing and if you have earnings in your account, take payouts frequently.
Is Solitaire Cube Available for Everyone?
Money games are not available in all states according to their individual rules and regulations. Here are the states that do not allow paid games AZ, AR, CT, DE, FL, IL, LA, MD, MT, SC, SD, and TN.
However, players in these states can enjoy free games and earn Ticketz for other in-game merchandise.
Solitaire Cube Alternatives
If you want more games like Solitaire Cube, there are other popular options like:
Blackout Bingo
This game of Bingo can be used for fun as well as cash earning.
This is also hosted on Skillz and involves a spin on Bingo.
Similar to Solitaire cube, you can play paid or free games here.
Mistplay
Mistplay is an android based gaming app that allows you to play many games for free and lets you earn cash rewards.
The points you earn on the platform for playing various games can be redeemed into PayPal or gift cards.
Here is the list of more games like Mistplay.
Solitaire Cube Competitors
Since this game is so popular and enjoyable, it will draw fierce competition. There are two major competitors, Aviagames and Papaya Gaming, in the games of skill market.
Aviagames founded pocket7games and Solitaire Clash, while Papaya Gaming developed Solitaire Cash (iOS | Android). These games are similar to Solitaire Cube, with similar free games and paid tournaments.
Is Solitaire Cube Worth Your Time
Solitaire Cube is a fun game to play that also keeps your brain sharp. Earning money with this game is the icing on the cake.
If you are one of us who loves playing solitaire, its time to shift to this game and get some rewards for your talent.
The money you earn will not be much, but it is free money, and who doesn't love free money?
More ways to make money for you: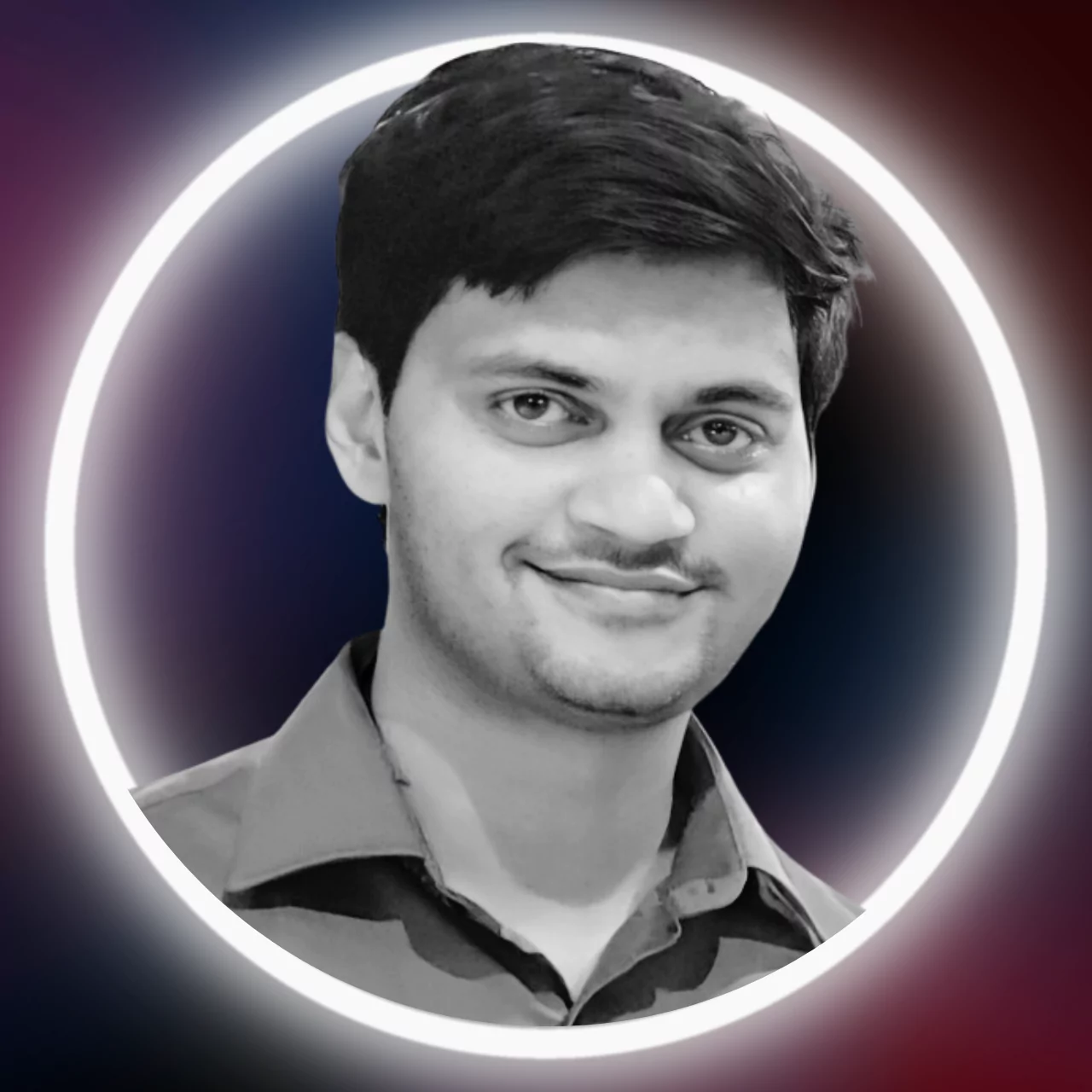 Sumeet is a Certified Financial Education Instructor℠ (CFEI®) and founder of MoneyFromSideHustle. He is an experienced side hustler who replaced his full-time income with side hustles. His work has been quoted on major finance websites like CNBC, Yahoo! Finance, GOBankingRates, CEOBlogNation, SideHustleNation, and more. He has helped thousands of people find side hustles and is here to help you find your extra source of income. More about him.