This post may contain affiliate links from which I may earn a commission without any cost to you. Read our policy for details.
Driving a car only cost you money. What if you can make some money while driving? Here are apps that pay you to drive!
Are you looking for a way to make some extra cash? If so, consider using one of the many apps that pay you to drive.
You need to complete tasks such as car wrapping, delivering food or packages, giving people rides, or even driving for a ride-sharing service like Uber or Lyft on these driving apps to make money.
So if you're looking for a way to make some extra money, check out one of these driving apps to make money.
Car Wrapping to Make Money Driving
The first company to use car wrapping as advertising was Pepsi. They put vinyl decals on taxis for them to be able to advertise their product.
This idea quickly caught on, and more companies began adopting this tactic after realizing how many people are exposed daily by seeing ads around town!
Nowadays, businesses from various industries use these tactics, including clothing designers or musicians putting up posters on cars driving around cities.
So you can get paid to drive with these advertisements pasted on your car.
How Does Car Wrapping Work?
The next time you're thinking about getting your car wrapped, you can contact a reputable company that can provide professional service.
These companies handle everything from scratch (deciding what type of wrap would look best on your ride) throughout production until final installation. Monitoring closely so any detail doesn't escape unnoticed.
They even take care of stuff that is usually overlooked. Such as making sure door handles match up correctly.
When you apply to these companies, they use your information in databases and contact you when an ad matches what's on file. They'll give details about the steps needed for installation or payment options if applicable.
How Much Can you Make?
How much you will get paid to drive will depend on a few things, such as what car you drive, your route, and how many miles you drive.
Whether the advertisement is small or wraps your whole car, will impact the amount of money you make.
Generally, the first two driving apps to make money on our list pay the highest and are the most reputed.
What Do You Need to Wrap an Advertisement Around Your Car?
Companies offer car wrapping to people who drive more, usually along busy routes. Hence, where you live and the type of vehicle impact whether or not this opportunity will be available in your area.
There are also other criteria that most companies require before you get paid to drive with them:
You must be 18 years old, have no criminal records, and have valid car insurance.
You can't drive and make money on someone else's account.
Make sure that the vehicle meets all requirements before applying! You need to keep an advertisement on the car for the whole contract duration.
Advertisement Companies That Pay You to Drive Your Car
It is a nice way to make some extra money! You can get paid for putting logos on your car and driving around; just be sure to find good opportunities.
Here are some of the most trusted driving apps to make money:
1. Wrapify
Wrapify is a great get paid to drive app with advertisements wrapped around your car.
They are upfront and honest about the income opportunities. Unlike others who claim you can make some amount every month but then don't deliver on their promise.
Or give an unrealistic estimate of how much money someone might expect from them.
With this driving app that pays money, it indeed does seem promising; not only can you make up to $500 per month, but a few people also end up making even more than expected, thanks largely due to their growing popularity among advertisers lately!
2. Carvertise
It's hard to believe that this Carvertise was established just a few years ago.
They're an award-winning marketing firm with the mission of matching high-mileage car owners with brands who want their message seen by drivers while they make money while driving.
This get-paid-to-drive app pays the highest amount among all the players in this field. So if you are looking for the best driving apps to make money, this is one of them.
3. Carwraps
It is a Canada-based company that offers to wrap your car in vinyl wraps for cash. If you are based in Canada, you can check what they are offering to make money driving.
They don't provide much advertising on their offer, but you can contact them for information if that interests you!
Check them out here.
4. AdsToGo.net
A US-based company that helps advertisers to get exposure on cars as wraps.
For showing advertisements on their cars, drivers get paid in cash.
Sign up with them to see available opportunities.
5. FreeCarMedia
FreeCarMedia is another excellent company that offers you the chance to drive around with advertisements posted on your car.
You can get $50 per month for ad space on one rear window, but if all four windows are covered, it can go up as high as 400 dollars monthly!
You simply apply through their website and wait until they contact you.
This service provides an easy way of getting paid while still having complete control.
Beware of Scams in Companies that Offer Car Wrapping
You won't get rich with this side hustle, but you can easily make a few hundred dollars every month with these legitimate companies that pay money to drive your cars.
But like most industries, car wrapping is also full of scammers. Please make sure you are aware so that they don't take advantage or you don't waste time dealing with them.
One common type would be the Western Union Check scam.
An advertiser may claim to offer fake checks for hundreds if not thousands of dollars. But in reality, only asking for someone's bank account information.
They send you a check of $2000 wire transfers and ask back $500 by wire, saying they send it by mistake or you need to pay their local contractor.
Later that check bounces, and you lose your wired money. So if one says to you to wire money, be alert.
Only use these trusted driving apps to make money.
---
Other Apps That Pay You To Drive
Other than apps that pay you to drive wrapped vehicles, there are many different options for you to make money driving.
Many of these jobs have come up due to the gig economy, so you must have heard about a few of them already.
Here is the list.
Food Delivery Apps That Pay You to Drive
What if you could make money while doing something fun like bike riding?
Bike-loving enthusiasts might be interested in the rapidly growing world of on-demand delivery services.
The best platforms offer competitive rates and flexible hours; they also provide safety devices like helmets for customers who want them (you know how it goes).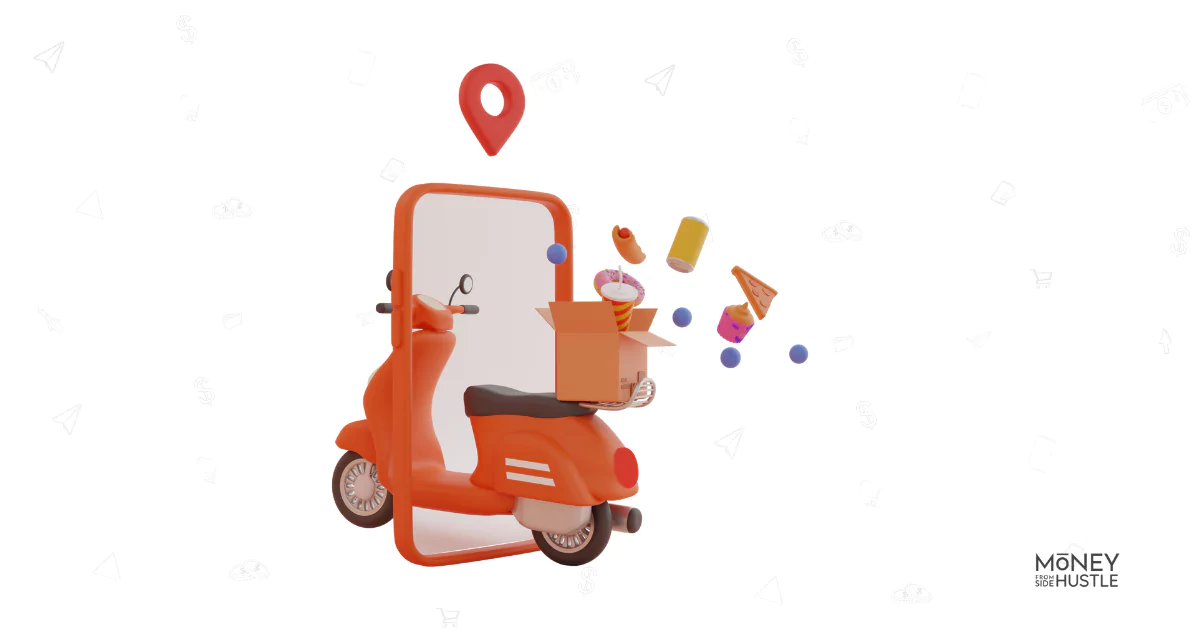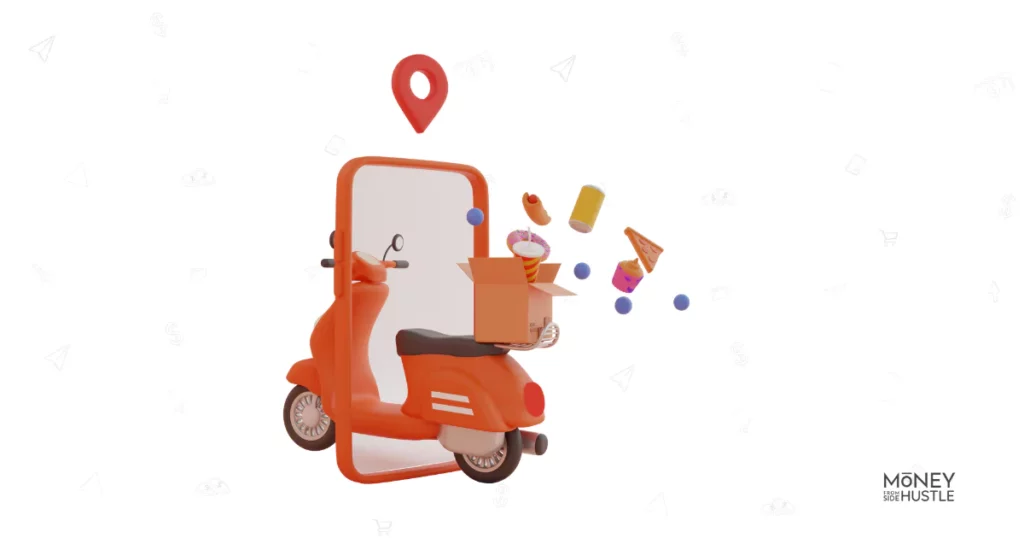 You can also make money driving your cars to deliver food or groceries for these apps. The best of these companies include:
a. Postmates – One of the best platforms to make money by delivering food. One of the highly used services.
b. DoorDash – Another highly reputed app that pays you to drive with food delivery orders.
c. Uber Eats – Great alternative to the above apps if you want to try more before settling.
d. Instacart – Grocery delivering service that pays you to deliver grocery orders on the app.
Easily the highest-earning way to get paid to drive!
If you are confused about which food delivery apps pay the highest and which one will suit you best, check out this list of best-paying food delivery apps for drivers.
---
Drive Other People for Money
If you're looking for extra cash on the side, sign up with Uber or Lyft driving apps to make money.
These two companies are known to pay drivers in most cities across America. They offer competitive rates that can't be beaten!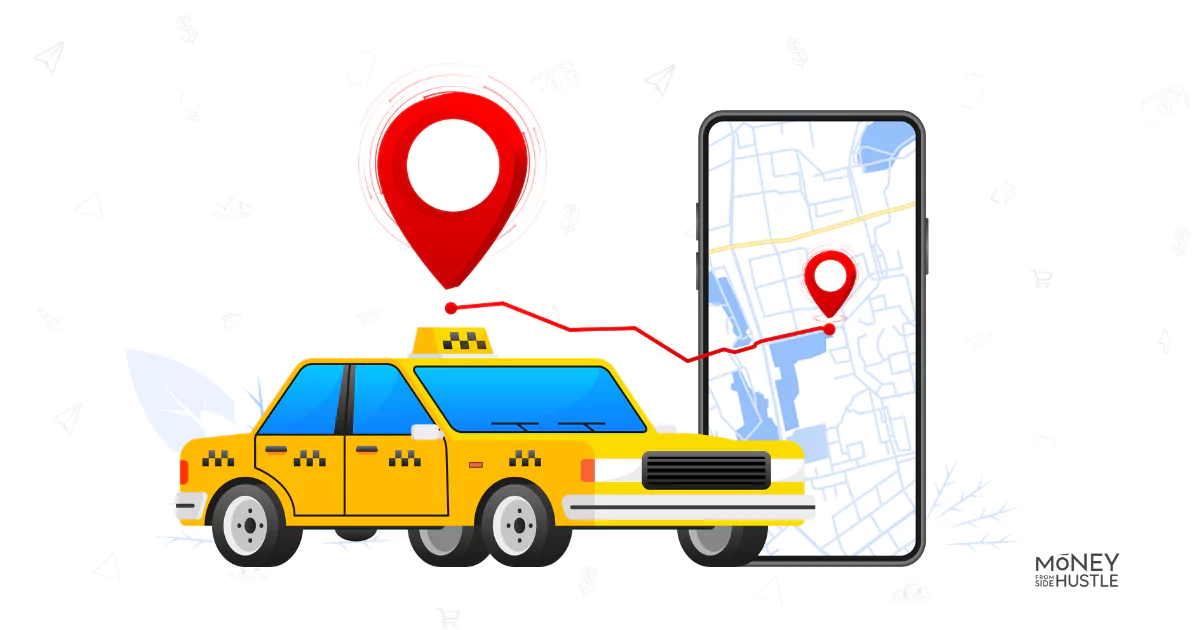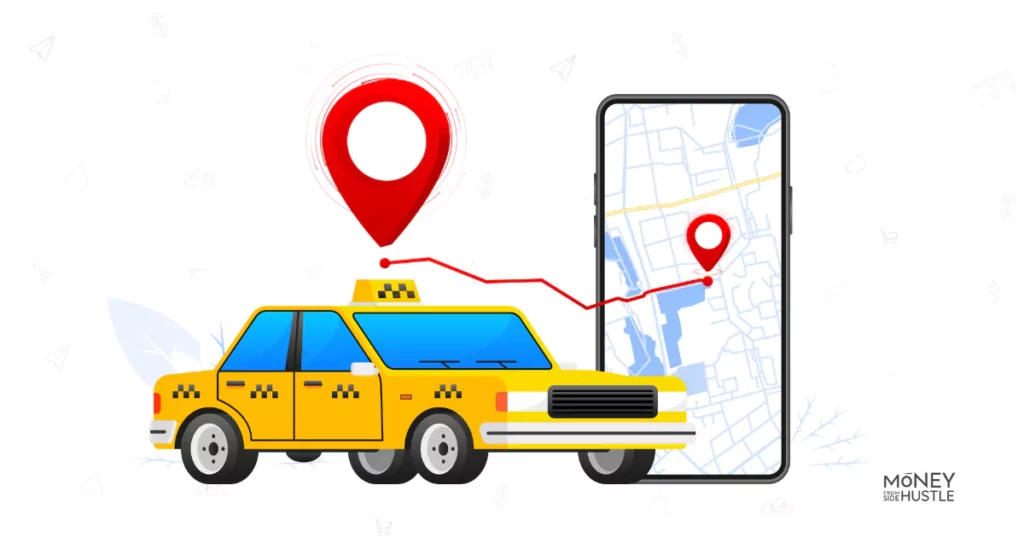 Your car needs valid insurance and an appropriate license plate to drive for one of these platforms. There is a minimum age requirement of 21 years for you to start this side hustle.
They will also do a background check for security reasons before giving you the job.
However, they are not strict with cars you drive if your car is not older than 15 years.
If you don't have your car, you can rent from Hyrecar to drive for Uber and Lyft.
---
P2P DELIVERY APPS
P2P jobs are the new way to get paid to drive your car. Delivery drivers can get paid for deliveries between towns or within one city.
You might think this is redundant since most packages will be delivered via mail with large courier companies. But sometimes, they don't have enough work, so you'll need an independent contractor specializing in P2Ps.
P2P delivery is also affordable because the network usually sets up its system, so drivers make deliveries along their existing travel routes.
So, let's say you were travelling between two cities for a road trip…you could still deliver something while on this journey-making it possible to make additional money.
These jobs are one fantastic way any individual should make extra cash without much effort.
Best of the P2P delivery apps include GoShare and Roadie, where you can sign up and take up jobs that suit you.
---
Drive for Amazon Flex Delivery
It's not easy to find a side job that pays so well. But if you're looking for something simple, flexible hours and excellent pay?
Look no further than Amazon Flex driving apps to make money!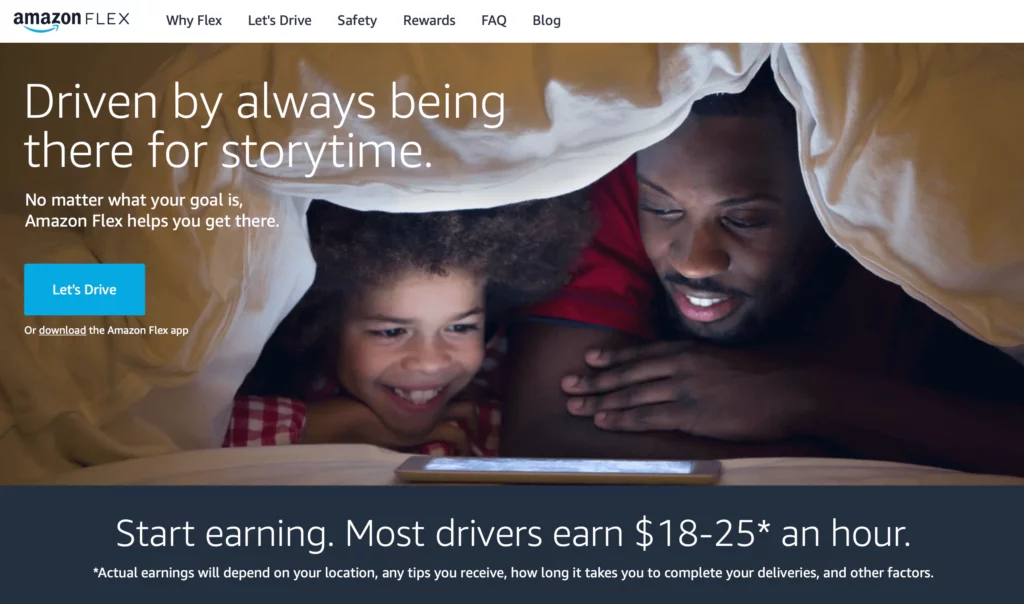 As an employee of their logistics company (Amazon Freight), drivers deliver packages from fulfilment centres across America. They earn between $18-$25 per hour doing it.
The best part is how straightforward this gig sounds.
With the average hourly wage being closer to $21, Amazon Flex is a great way to get paid to drive your car.
Amazon drivers are allowed any type of safe vehicle, so it doesn't matter whether it is a 4-door mid-sized sedan/van, trucks vans etc., just get going already!
---
Apps That Pay You to Drive With Safety
If you're a good driver who monitors your driving habits, you can save money on car insurance.
Many companies offer discounts for installing an app or device in your vehicle that tracks how fast you go and when you accelerate hard.
All this does is measure the risks involved with each auto policyholder. So they can make better-informed decisions about whether or not these things can affect risk when purchasing coverage- which means lower rates!
You can save 5% on car insurance and 10% after a year if you drive safely.
Many leading companies have apps like these, so shop for the most affordable auto coverage right for your needs!
There is also Gabi – an app that pays people according to their driving safety habits (or lack thereof).
Other apps that pay you to drive safely are Mobilio and OnMyWay App.
---
Earn Money by Helping People Move
You will be surprised at the amount of money you can make with your car by helping people move.
You will need a pickup truck, van or larger vehicle like a box truck with room for furniture if you want to do this job right!
Some apps that pay you to drive and help others move are Dolly, Lugg and Taskrabbit.
One of the best things about these platforms is that, even if you don't own a car or truck, you can still help people by doing the heavy lifting and earning money.
So if you are ready to do some heavy lifting, this can be a great side hustle for you with driving apps to make money.
---
Apps That Pay You to Drive Elders
The gig economy has enabled families to find affordable at-home elderly care. Apps like TaskRabbit and platforms such as Care.com connect people looking to hire someone with the skills they need.
Care.com is seeking caregivers to help with errands, grocery runs and more!
You can get paid to drive them around town for the hospital visits or provide other needed services like cooking meals at home.
TaskRabbit is an app where you set your rates with an average of $14/hour. However, it's worth noting that these jobs require some background checks, so ensure this won't be an issue before taking on any new obligations as a chauffeur.
---
Become a Hopskipdrive driver
HopSkipDrive is a student transportation network mainly operating in the Western United States.
The service assists in non-routine school transportation, so it isn't meant to replace your regular bus driver position.
But instead help those who need extra support getting themselves on their feet before class starts or have other reasons why they can't use traditional methods of transport.
By vetting their drivers and going through a lengthy process of background checks, HopSkipDrive ensures safety.
You need to have a minimum of 5 years of caregiving experience. A good driving record with a suitable vehicle is required, and they do a thorough background check.
If you qualify, you can make money driving and earn more than $30 per hour, making it one of the best-paying driving apps.
---
Deliver With Citizenshipper for Money
CitizenShipper is a driving app that allows you to make money by delivering pets and other items.
The service has been around since 2017 when it was founded as an alternative way for people living in bigger cities who want access to smaller areas with lower prices on transportation services.
Transporting things such as motorcycles or heavy equipment can be done through this app.
You can also sign up so you can help if someone needs assistance. These gigs pay over $1k, and they are notably easier if you are already going in that direction.
---
Getupside to Save Money While Driving
The GetUpside app is a must-have for anyone who lives in the US.
The primary purpose of this nifty tool, which costs nothing, is to help you find cheap gas stations near your current location so that when it's time to go out on road trips, you save money.
Whether short distances like commuting around town or far distances, you will have no problem finding low prices at various locations nearby.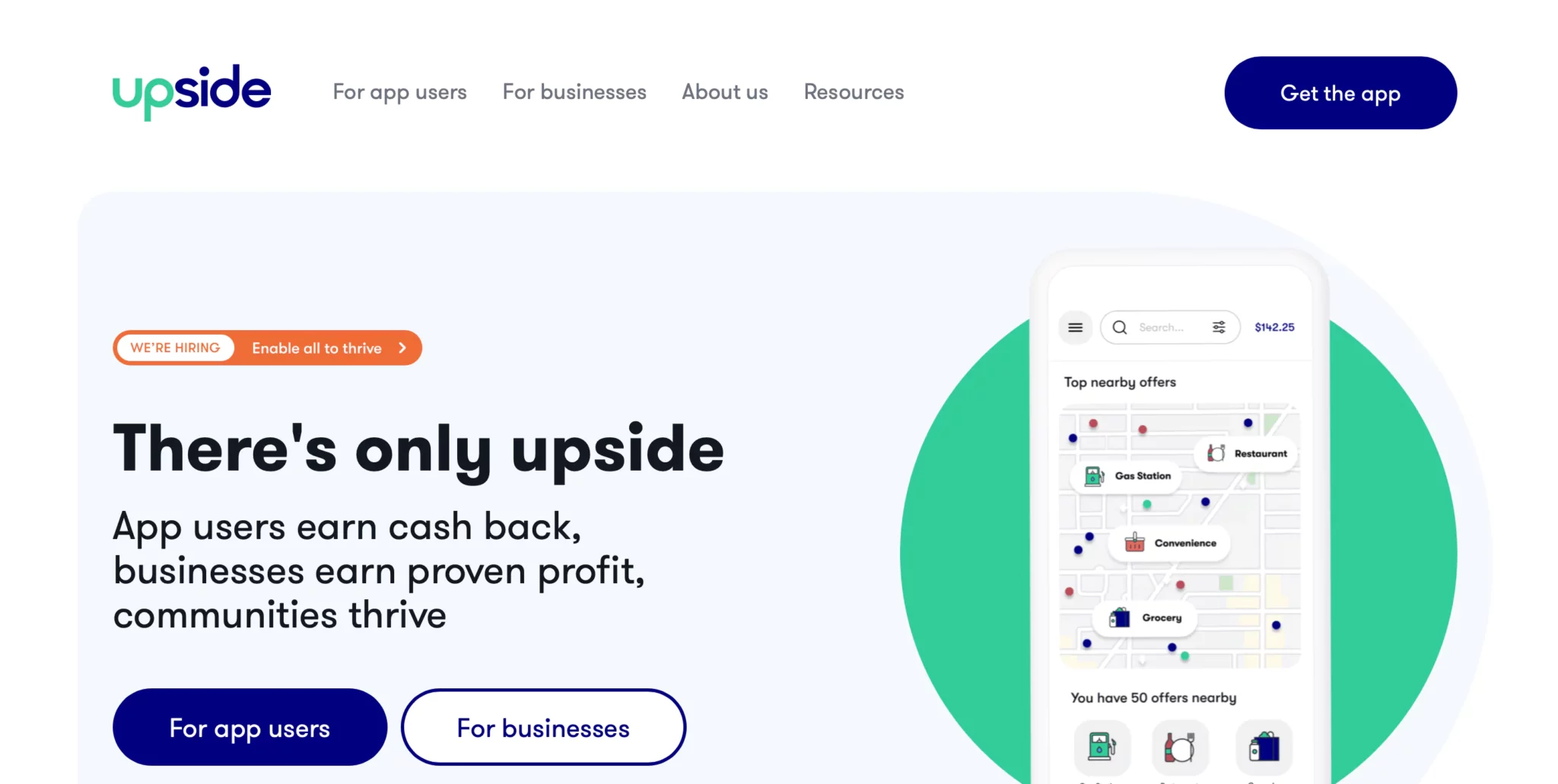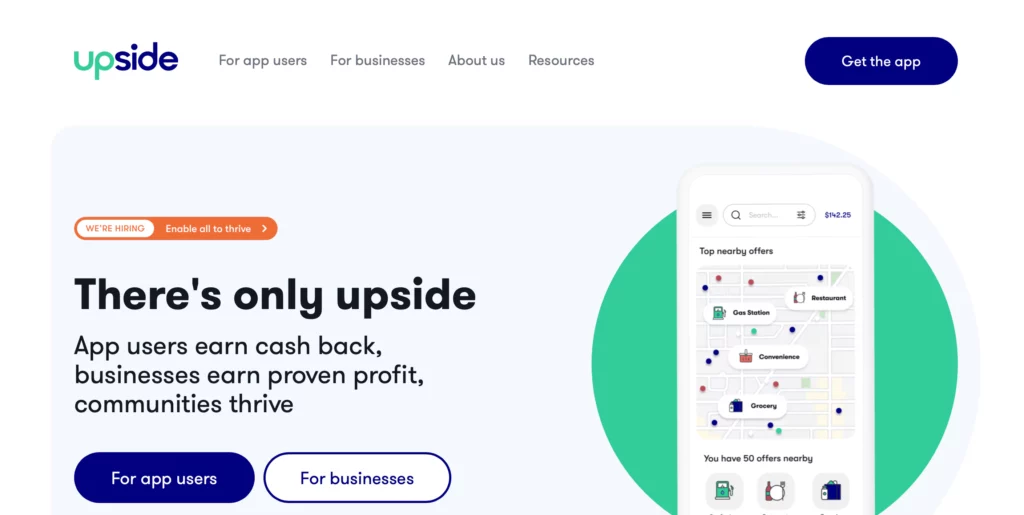 Thanks entirely due to their extensive coverage area, including every state.
GetUpside is also a rewards app that pays you for uploading your gas receipts and claiming offers.
You can save up to $0.25 per gallon, plus there are cashback rewards when buying sponsored station cards with the money accumulated in points redeemable as free gift cards or PayPal cash!
---
Things to be Aware of While Driving to Make Money
If you want to maximize your earnings and keep life simple during tax season, keep these tips in mind:
Taxes and Mileage Tracking App
There are tons of ways to make money from your car. I recommend using a mileage tracking app for those who want more control over how much they drive and what their income looks like.
Hurdlr offers free accounts with no ads or hidden fees – just easy math once everything has been entered into the system.
There are under the table jobs, but most driving gigs will pay in your account or PayPal.
Save Money
The gig economy is all about flexibility.
But it doesn't come without its challenges, like managing taxes on your earnings as an independent contractor or whether you even have enough money saved up for retirement because these things take time.
The best way I've found not to get overwhelmed with worry when trying out new opportunities (like driving apps) is by making monthly contributions into savings accounts dedicated just for this purpose.
So if something goes wrong financially today, then there's always tomorrow.
Always Calculate Profits after Considering Fuel and Depreciation Cost
Many often complain that earning money through apps that pay you to drive is difficult due to high fuel and vehicle depreciation costs.
The truth of the matter, though? You're responsible for doing your research before you jump into this opportunity!
For example, Uber may seem an attractive option on paper with promises of up $20 per hour. Still, if we factor in all those additional expenses such as fuel, taxes/insurance fees, it could become less attractive than expected.
Vehicle repairs are also inevitable, so it's essential to have a safety net. You might be able to make more money if your car is in good shape.
A driving gig can be a fun way to earn, but don't forget about all the things that could go wrong – from broken windows or hail damage, so keep a safety net.
Final Thoughts on Apps That Pay You to Drive
Even as the gig economy continues to grow and flourish, there are still questions about how these companies treat their drivers.
But if you're looking for an opportunity that could boost your driver career in terms of income potential, then apps to make money driving, like Uber or Lyft, might be worth checking out.
Since their inception a few years ago, we've seen unprecedented growth in apps that pay you to drive.
The barrier to entry into this industry is low, and there's always work available! You will save some cash if your expenses don't exceed your income.
The companies that pay you money to drive don't only offer driving opportunities in cars- they also have programs for motorcycles and scooters.
Some of these apps will even pay you for advertising on your vehicle!
Which one of these methods have been most successful for you? Let me know in the comments section below.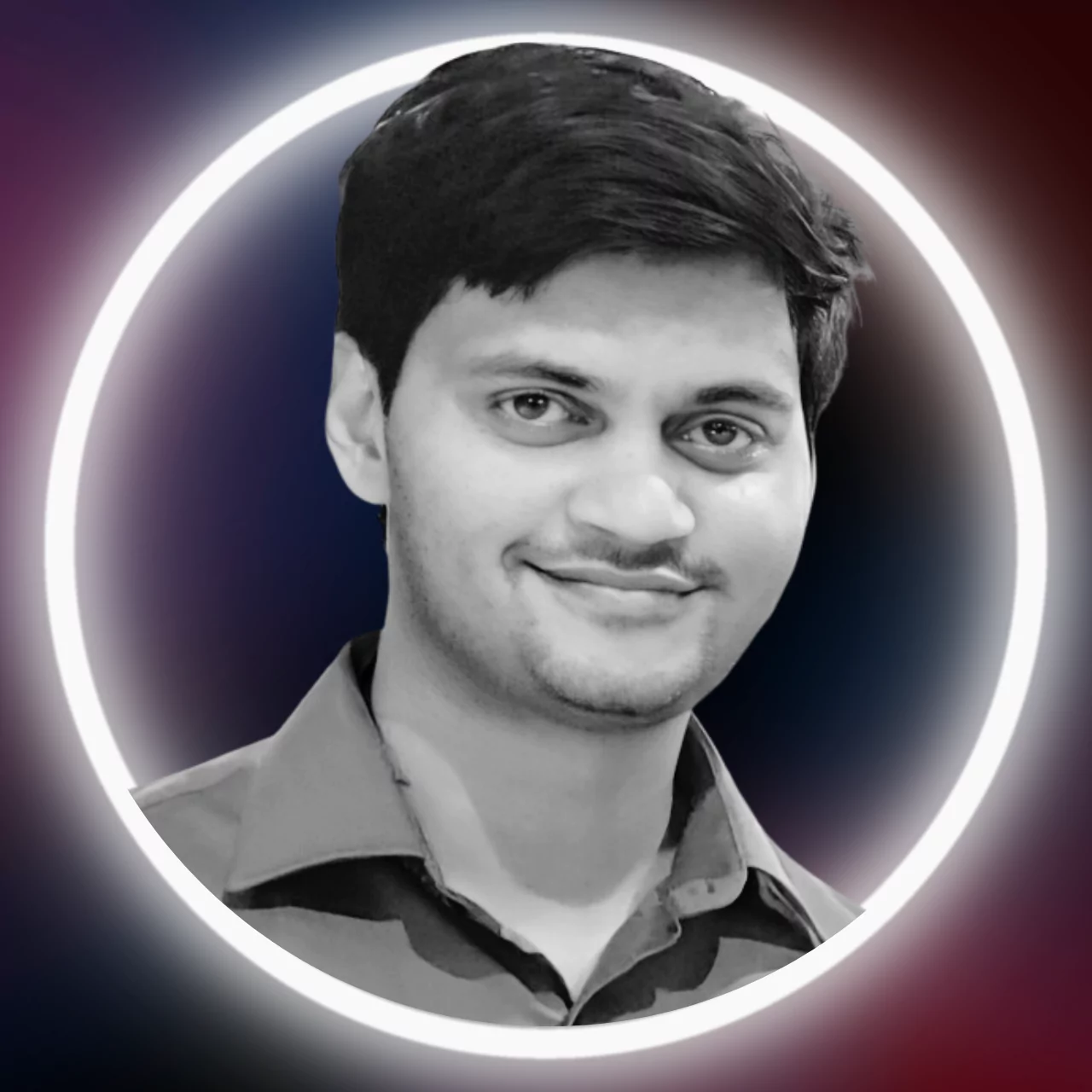 Sumeet is a Certified Financial Education Instructor℠ (CFEI®) and founder of MoneyFromSideHustle. He is an experienced side hustler who replaced his full-time income with side hustles. His work has been quoted on major finance websites like CNBC, Yahoo! Finance, GOBankingRates, CEOBlogNation, SideHustleNation, and more. He has helped thousands of people find side hustles and is here to help you find your extra source of income. More about him.