This post may contain affiliate links from which I may earn a commission without any cost to you. Read our policy for details.
If you love playing word games, in this article, you will find the best word games that pay real money.
Word games are fun and can now be a great way to earn some extra money.
They teach skills that are useful for children to learn. These games also serve well for the brain health of older people.
Your brain gets the exercise, and your vocabulary increases simultaneously by practicing different word games.
Word games can help you sharpen your memory if you are constantly struggling to remember things.
There are many different ways to get paid to play word games. You can find online tournaments, join a league, or play one-on-one games.
You can play these games in your free time while on the commute or break, as they don't take much time and make some money.
Note: You won't get rich by playing these games, but if you love playing word games, you might consider getting paid to play them.
Here are a few ways to play word games for money.
Top Recommendation: Wants to cut to the chase and play the best word game, try Scrabble Go.
Short-term tricks can give quick cash. For lasting side income, find a hustle that matches your skills and lifestyle. Invest time and effort. Use my guide, created from extensive research, to help you navigate this process.
How You Get Money From Playing Word Games
Gaming companies want to keep players motivated by offering rewards such as money. In turn, they make money by in-app purchases and by showing advertisements.
Players are also offered cash tournaments where they need to deposit money to earn rewards.
There is an entry fee for such paid games; for example, in a 10-dollar prize game, both players need to deposit six dollars each, and the winner takes $10 while the company keeps the $2.
By playing these word games, you can have a chance to win money while also enjoying yourself.
Read Also: Highest paying game apps to win money!
Different Types of Word Games
There are many different types of word games that pay real money, each with its own unique gameplay. Here are a few popular ones:
Scrabble: This is one of the most classic board games to play for money. You can play it against other players or the computer. The game ends when all the tiles have been used up, and the player with the highest score wins.
Crosswords Puzzles: These are puzzles in which you need to fill in the blanks with words that fit the clues given. They can be found in newspapers or online, and Crosswords can be played alone or with other players.
Anagrams: In these games, you need to rearrange the given letters to spell out a word.
Word Jumbles: These are a type of anagram where you need to unscramble the letters to spell out a word.
And many more like spelling games etc.
List of Word Games That Pay Real Money
Skillz Games
Skillz is a platform that hosts thousands of paid games. It is a reputed platform and has good ratings across thousands of reviews.
They match players based on skill and experience levels, where you get to play with the player of your level so that matches are evenly matched.
There are two options to play games, one is free games where you win Z coins and Ticketz that you can use to enter more free games and win rewards like T-shirts and more based on the number of Ticketz you have.
The second option is to play cash games where you need to make a deposit. You can play one-on-one cash games or enter the tournaments where the prize is higher due to pooling.
Here are the best paid word game apps available on Skillz that you can play for cash.
It's a word puzzle that pays real money in the word wheel game. It is developed by Big Run Studios Inc.
In 2 minutes games, you can play fast and fun rounds against other players.
Just solve the simple puzzles in the game and earn rewards. There are special golden letters that can help you win more money.
There are special events organized to keep the game exciting. If you get stuck, there is a hint option that you can use to complete the game.
Related: Best Skillz games to win money!
---
This is another puzzle word game that pays real money and is developed by Tether studio.
You will get random numbers on the board, where you trace the letters to make words. The more letters you can complete within the time limit, the more points you earn.
You can play against other players of a similar level of experience. Longer words earn you higher points.
Both players get the exact words and the same time, and whoever earns more points wins the game and money.
The game has 4.7 from more than 1k reviews on the apple store.
Related: Card games to earn cash!
---
This scrabble game was developed by Tether studios and has a 4.7 rating on the app store. If you love to play little advanced games, this one is for you.
To score points, you need to spell words by placing letter tiles. You will get the highest points if you play five words in a row.
Many more features are available in the game to make it more exciting and fun for the players. You get bonus Tiles boosts and time boosts to earn more points.
You will also get more points for completing the game early.
On the Skillz platform, you can play cash games against other players of similar experience. Both players get the same tiles, and whoever earns the highest points wins the match.
Related: Best android games for money!
---
4. Word Blitz
This is another word game for money hosted on the Skillz gaming network.
It's an addictive game where you need to find the words on the board full of random letters.
You need to swipe on the letters in any direction to make the words.
Both players will get the board with the same combination of numbers, and the players who can find more words and earn higher prices will win the game.
Both players have 2 minutes to score the highest number of points.
Please note: Cash tournaments are not available in AR, CT, DE, IN, LA, ME, and SD, but you can still play free games.
InboxDollars Word Games
It is an online platform to make money online. Different ways to make money on Inboxdollars include playing card games, filling out surveys, and watching videos for cash.
Just sign up for the InboxDollars and confirm your email id to get a signup bonus. After that, you can go to the gaming or offers section to play fun solitaire games.
Each game will give you different rewards depending on the complexity and requirements.
Sign up here for InboxDollars!
---
5. Word Wipe
On the InboxDollars platform, you can play this word wipe game and earn real-life rewards.
On the letters board, you need to swipe letters to make words, and you will get points for each word. If you can find more complex words, you will earn more points.
These points go towards your progress on the scratch bar in InboxDollars. When this progress bar is complete, you will get a scratch card, where you can win rewards from a few cents to hundred dollars.
To find these games, sign up at InboxDollars, go to the games section, and start playing.
---
6. Scrabble GO
Another game that you can play on InboxDollars to win money online. Scrabble GO is the modified and more fun version of a classic word game.
They also have an official board, tiles, and word dictionary, making it an authentic experience like none.
You can play this word games that pay real money against friends, family, or people worldwide. You can also practice against the computer to hone your skills.
Then there are many ways to enjoy this game by entering challenges, tournaments, or leagues.
The gaming experience is ads-free, with stunning visual tiles you can select for yourself.
When you play this game through InboxDollars and reach level 6, you will earn $2 and get $3 more on reaching level 16.
When you get to level 21, you will earn $15 more in InboxDollars cashback. So in total, you can get $20 rewards on InboxDollars for playing this game.
Read also: Are there Cash app games for money!
---
7. Word Farm Adventure
This is a fun twist to classic word games. You will love this game if you love stories.
In this game, you will play the word scrabble, which is linked to saving farm animals.
Save more animals and become a hero. You can only complete each level by fitting words into the crossword puzzle blocks after you've completed the word puzzle and connected all of the letters.
Each puzzle you solve will grant you coins and shovels to assist your progress in restoring the farm.
If you play this game through InboxDollars and complete the farm villa within seven days of installing the game, you will get $10 cashback in your InboxDollars account.
Related: Best Bingo games for money!
---
8. Wordscapes
Over 10 million players worldwide play this word puzzle that pays real money, and you can join them and sharpen your mind by playing it for a few minutes every day.
The game has many brain challenges that help you focus and enjoy the game.
The game has many kinds of plays, like crosswords, anagrams, etc.
Find the hidden words to complete the levels fast. Plus, you get to visit the virtual landscapes while playing the game.
On top of that, get $3 InboxDollars cashback for playing this game on through them.
---
Swagbucks Games
Swagbucks is another popular online platform with plenty of opportunities to make money. You can fill out surveys, search the internet, do shopping, or play online games on this platform to earn Swagbucks.
When you earn enough rewards, you can exchange these Swagbucks for PayPal cash or gift cards.
Join Swagbucks here and get a $10 bonus!
9. WordGrams
This is a word game that pays real money with unique twists you can play with friends, family, or other games.
This is one on game where two players play the game turn-wise. Both players compete to get the highest points, as the player with the highest points wins the game.
You can find some clues in the pictures for added fun. Every player gets 1 minute to complete the word with five letters they are provided each time.
When you play this game through the offers section of Swagbucks, you will get 200 SBs or $2 in rewards for reaching level 15 in 7 days.
Related: List of Solitaire games for cash!
---
10. Words Daily Puzzle
Developed with the goal of delivering a captivating daily word puzzle experience, Words Daily has quickly become a beloved choice for those seeking a quick yet engaging brain workout.
The game's legitimacy is frequently questioned – is Words Daily legit? Is it really a game where one can enjoy and potentially earn?
Words Daily is indeed legitimate and it has amassed a dedicated following of word puzzle enthusiasts.
Words Daily presents a fresh word puzzle to you every day, providing consistent challenge and excitement. The game rules are straightforward: using a set of given letters, you need to form as many words as possible within a certain timeframe.
The more words you manage to find, the higher your score climbs.
There's also a question of cashing out in Words Daily that often crops up. The game does provide opportunities for players to earn rewards.
Achieving high scores and beating other players can potentially unlock special bonuses and rewards. You can accumulate these rewards and when the time is right, the question of how to cash out in Words Daily is easily answered through the game's user-friendly interface.
But is Word Daily legit? Yes, it is. The game maintains a strict fairness policy, ensuring that everyone has an equal chance of winning. The question of "is Word Puzzle Daily legit or not" is always met with a confident affirmation of its legitimacy.
The high ratings and positive reviews from its user base are testament to this fact.
So, if you are looking for a legitimate, fun-filled word puzzle experience that offers the chance to earn as you play, then Words Daily is your answer.
The game's unique approach to daily word puzzles has made it a popular choice among word game enthusiasts. Give it a try and see how your vocabulary skills fare against the daily challenges.
For reading: Get free money on Cash App!
---
You can play crossword puzzles online and win real money for your gameplay. They have over a million active players and paid over 5 million in cash prizes.
You can play time-bound crossword puzzle games that pay real money, and if you can solve the puzzles within a timeframe, you will win cash rewards.
This is a skill-based game, so if you have good skill in word games, only it makes sense to play this game after depositing money upfront.
The games are available worldwide in 178+ countries. For your winnings, you can cash out through PayPal.
Now Play With Words to Win Real Money
Word games offer more than just time pass and fun for people who love spending time on mobile playing games. They keep your brain sharp, and you can also get paid to play these legit word games.
Using different options, you will never be short of opportunities to play different kinds of word games for money.
Just have fun and also get rewarded.
More options to make money with games: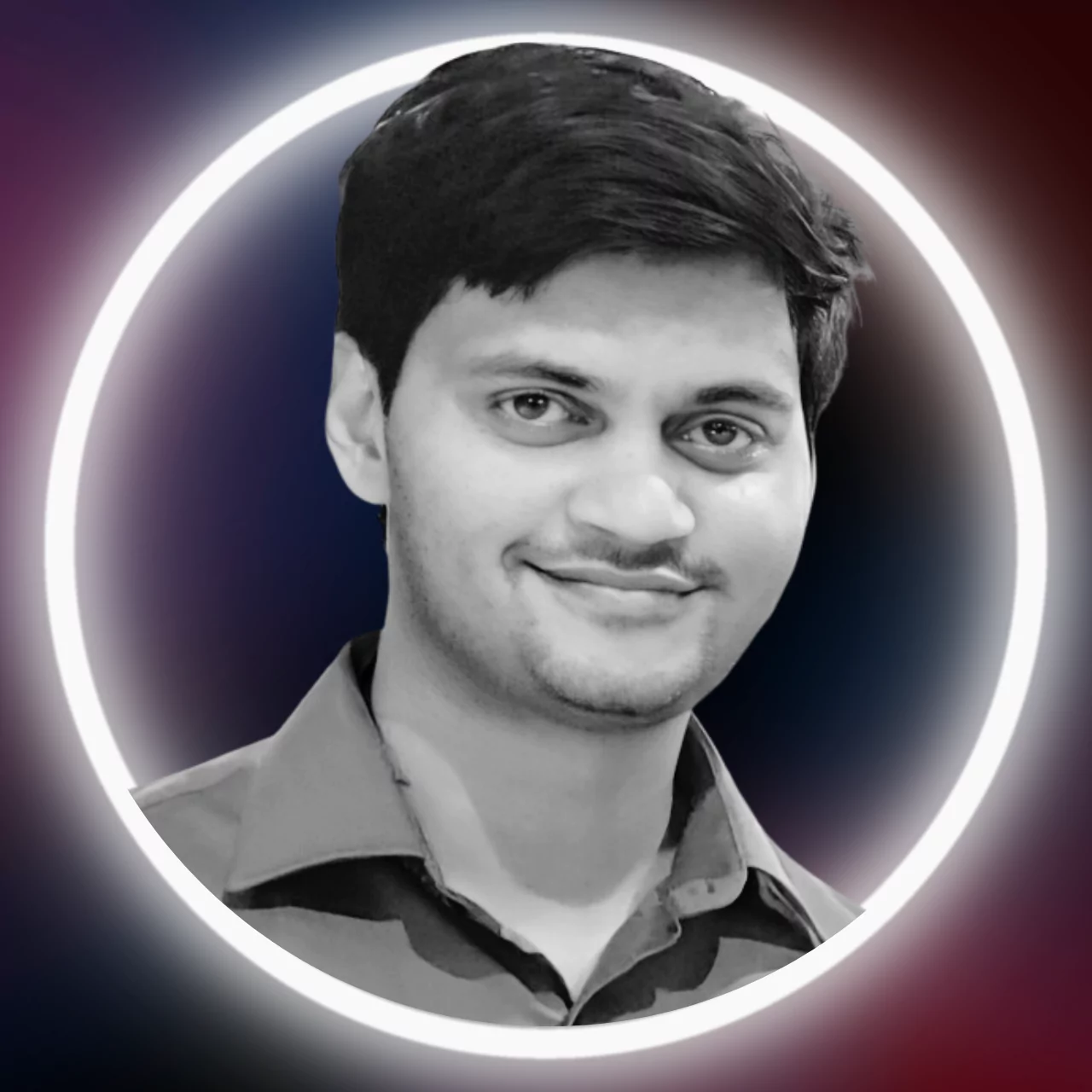 Sumeet is a Certified Financial Education Instructor℠ (CFEI®) and founder of MoneyFromSideHustle. He is an experienced side hustler who replaced his full-time income with side hustles. His work has been quoted on major finance websites like CNBC, Yahoo! Finance, GOBankingRates, CEOBlogNation, SideHustleNation, and more. He has helped thousands of people find side hustles and is here to help you find your extra source of income. More about him.